Over a year ago, I started a series of articles called the Brolita Basics. They were a series of writings I put together using my experience to help other brolitas and even other lolitas get an idea of how to get around starting their young lolita lives. Over time I compiled several articles that have probably been the most popular articles to read on my blog.
Lolita transformations can take a while and for a guy (and even gals), it can be confusing as to how one should do it. Should I put on my makeup first? Maybe the outfit first? When does my wig come on? O wait, a corset goes on before my shoes? O crap -_-.... It may not be rocket science but for some, it might as well be. Well look no further, here I am to show you how I do it.Using what I have learned and trial-and-error I put together a general procedure I run through to accomplish the transformation.
Come on through and follow along!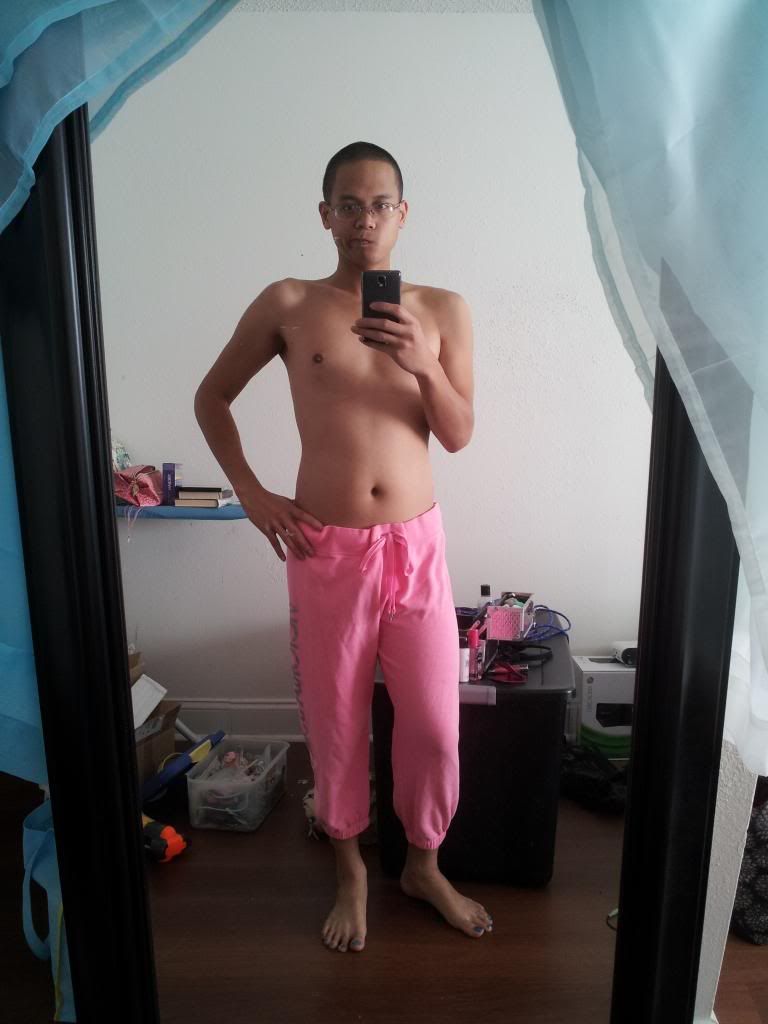 I know, I know. Its me. Half-naked, in some VS lounge pants, fresh out of a shower. Or maybe it was bed...
Anywho, this is where it all begins. I've shaved my face. Picked out an outfit. Laid out my makeup. Ready to be transformed.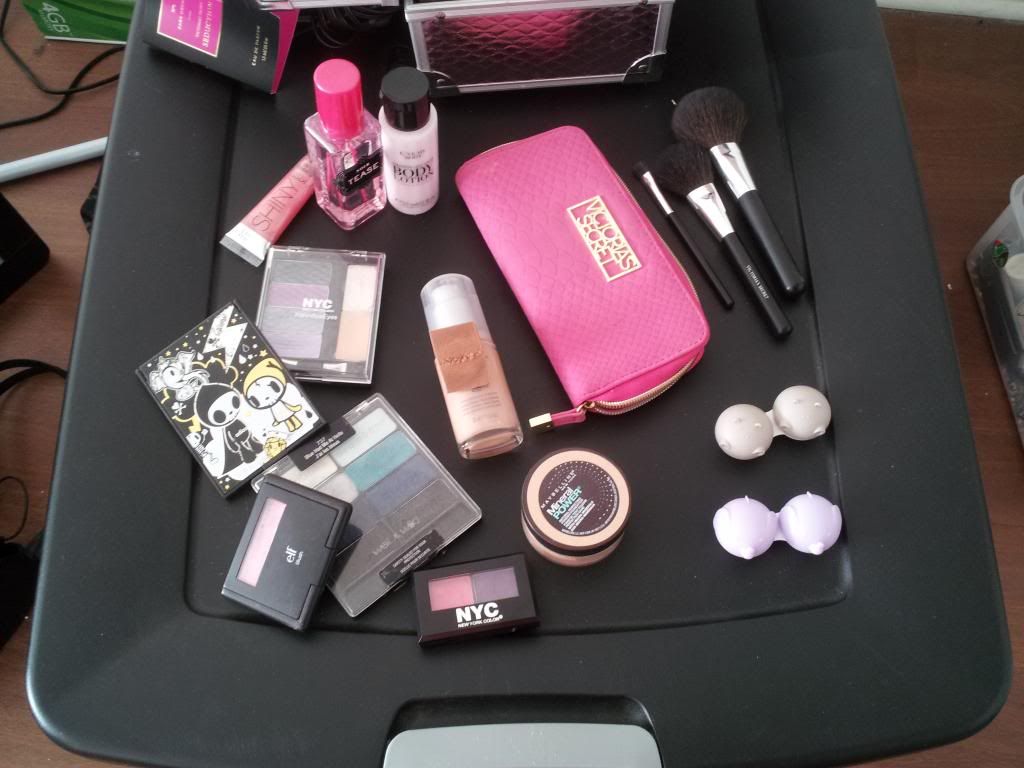 My makeup, set out and ready to go. You can see my circle lenses in the bottom right. The foundations are right between the VS brush bag and the eye shadow. The only thing that wasn't set out was the eye pencil, which was kept in the makeup box you see right at the very top of the pic.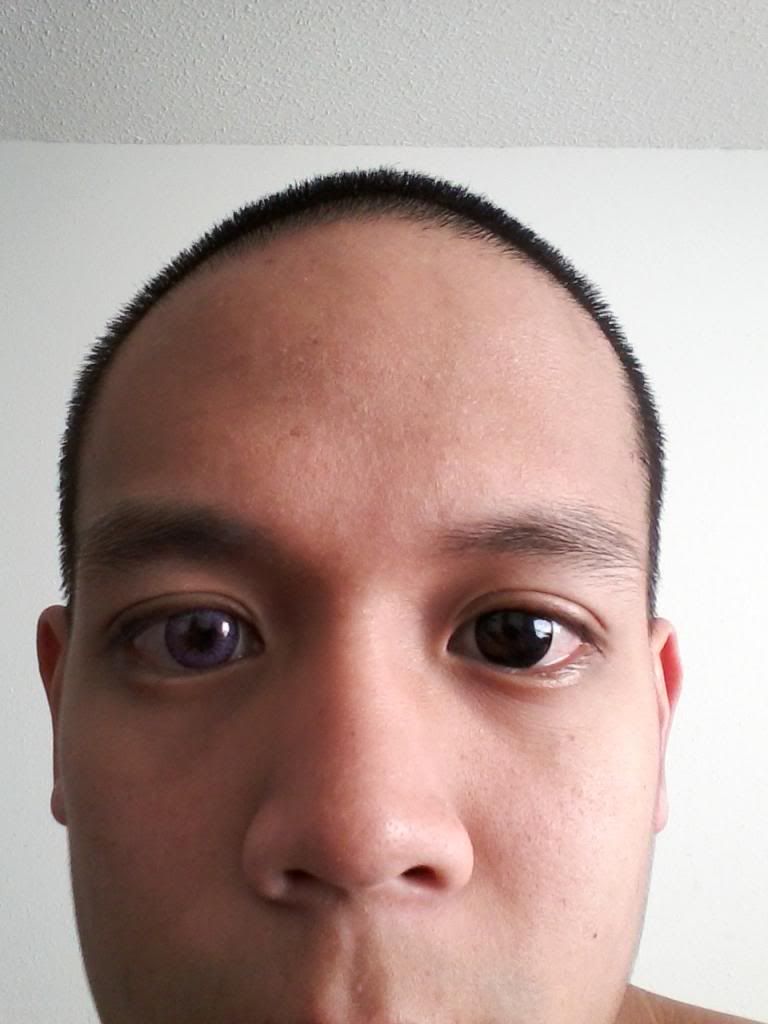 I have recently enjoyed doing two different contact eye colors. Totally not required but I just find it fun to do. Circle lenses from Pinky Paradise.
http://www.pinkyparadise.com/default.asp
Once I get my contacts on, I put on my underthings before I start on my makeup. Usually I also wear a VS nightshirt to help keep makeup from dirtying things but for the sake of this picture, I did not wear it. For this picture, I am wearing a VS Bombshell strapless bra and bloomers from Amber of My Dearest Victoria
http://www.facebook.com/MyDearestVictoria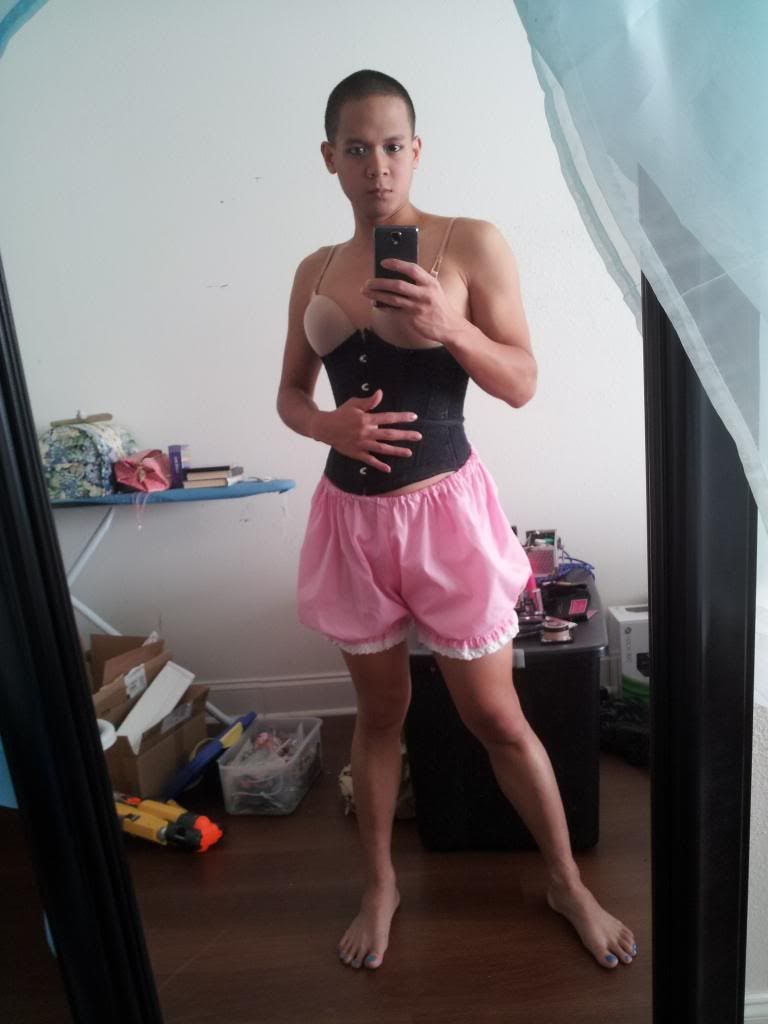 So usually, you want to put on your socks and shoes before you put on your corset. I have just gotten used to wearing my corset long enough that I finally figured out how to get socks and shoes on with the corset. Even so, the corset is entirely optional. Corsets are not a requirement but they can really help shape your waist to give your outfit some nice look. Here I am wearing a corset from Timeless Trends.
http://www.timeless-trends.com/
Having just applied my makeup. I am no teacher for applying makeup so don't ask me XD But there are tons of tutorials online. And quite honestly, I learned how to apply makeup by just doing it. Sure you may look like a train wreck your first few times but that is what trial and error is for. You will quickly begin to learn what works and what does not work.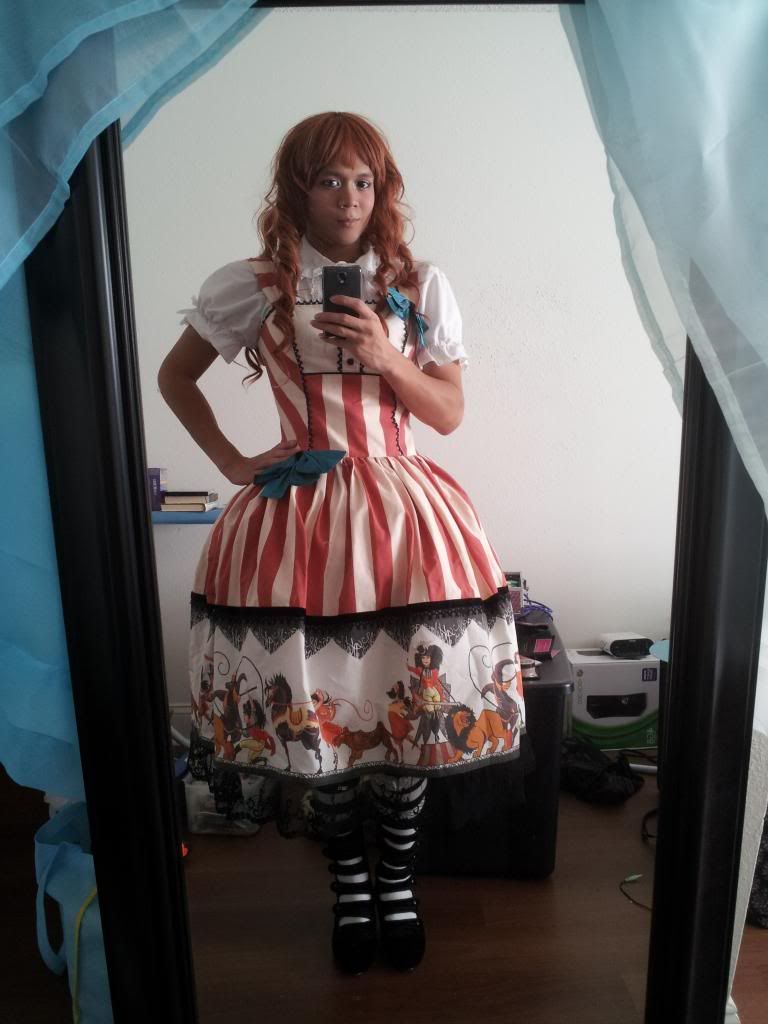 Once I get my makeup on, I tend to put on my dress and blouse on first, followed by my wig, and lastly my socks and shoes. Once again, if you are wearing a corset, make sure you can put on your shoes before putting everything else on else all that work will have to come off just so you can get your shoes on. Here I am pictured wearing a wig from GLW, a blouse from the now defunct In The Starlight, jsk by Blasphemina's Closet, socks from Bodyline, and shoes from some Ebay seller XD
http://www.gothiclolitawigs.com/
http://www.etsy.com/shop/blasphemina
http://www.bodyline.co.jp/bodyline/
don't actually know how to link my shoes....
So that is pretty much it right there. Nothing too fancy. Hopefully this post will be of assistance to people who are looking for transformation post to guide them. And if anyone has any further questions, feel free to throw em my way.