---
Massachusetts hails responsible gambling program results
Posted: 22 Nov 2017 01:40 PM PST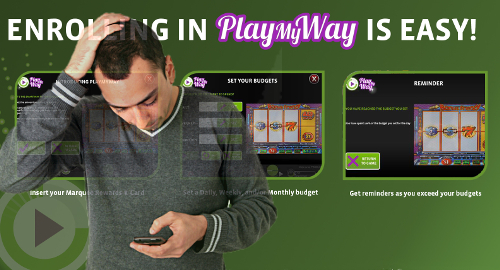 Massachusetts' new responsible gambling program appears to be at least partly achieving its goals, according to initial results.
This week, the Massachusetts Gaming Commission (MGC) received the initial report on its PlayMyWay (PMW) responsible gambling program at the state's only currently operational gaming venue, Penn National Gaming's slots-only Plainridge Park Casino (PPC).
The PMW play management system alerts users via text message when they reach 50% and 75% of their pre-planned gambling budget – be that daily, weekly or monthly – with other messages issued when they hit 100% and for every 25% over that budget.
On Tuesday, the Cambridge Health Alliance, Division on Addiction revealed that 8,856 PPC patrons – about 8.8% of Marquee Rewards cardholders – had signed up to be PMW guinea pigs. The average age of PMW users was 54 years, "significantly younger than the non-users."
On the whole, PMW users were pretty good at sticking to their gambling budget, with around 37% of users exceeding their pre-planned spending at least once during the study period.
The study noted that PMW users who received warning notices were more likely to un-enroll from the program. Nearly 15% of all users un-enrolled at least once, with 5% of them doing so after only five minutes, with a full one-third of un-enrollees doing so after one day. Receiving warning notices was also associated with users setting higher budget limits.
However, while PMW users deposited more cash into slot machines and electronic table games, they also tended to wager less and lose less money per day than non-users. The median PMW user wagered around $348 and lost $47.50 per day, while non-users wagered $485 and lost $63 per day.
The relatively brief period of study made researchers hesitant to credit PMW for reducing gambler's gambling losses, but MGC responsible gaming director Mark Vander Linden said the regulator was "encouraged" by the results, which would allow the MGC to "make data-driven decisions about how to improve its long-term effectiveness and usability."
MGM SPRINGFIELD SAYS 'GET A JOB'
In related news, MGM Resorts is ramping up hiring for its new $960m MGM Springfield casino, which is scheduled to open its doors in September 2018. In the meantime, MGM has opened a career center in Springfield to help it fill the estimated 3k positions the new property will require.
Under MGM's deal with the state, 35% of the Springfield property's employees must be city residents, while 90% of all staff must call the region home. MGC chairman Stephen Crosby noted that Penn National's PPC venue "hired almost half their workforce from the ranks of the unemployed and the underemployed and we hope MGM will target that audience."
The post Massachusetts hails responsible gambling program results appeared first on CalvinAyre.com.
Malta gambling biz represents over 12% of national economy
Posted: 22 Nov 2017 12:22 PM PST
Malta's gaming industry accounted for over 12% of the Maltese economy in the first half of 2017.
On Wednesday, the Malta Gaming Authority (MGA) released its interim report covering the six months ending June 30, during which Malta-based gaming operators contributed €556m of gross value to the local economy, 10.4% higher than in the same period last year.
The total sum accounted for 12.1% of Malta's overall economy, up from 11.8% in H1 2016. The government reaped €29m from gaming industry taxes, 3.4% higher year-on-year, representing 5.5% of the government's total tax haul.
The number of Malta-licensed gaming operators stood at 282 as of June 2017, up 6% from the end of 2016, and nearly back to the 283 companies that were in operation in H1 2015.
Of these licensed companies, 275 held online gambling licenses, up from 259 at the end of 2016. The MGA received 119 applications for new online licenses in H1, only nine less than it received in all of 2016, which the MGA cites as proof that it has "re-established its position in attracting new investment in the sector."
In January, the MGA announced a new 'controlled skill games' licensing category, and a total of 13 such licenses were issued in H1, 10 for B2C operations along with three supplier licenses.
In terms of payments, MGA licensees experienced a shift in customer preferences. For deposits, the share of customers using E-Wallet and other online accounts dropped from 26% in H1 2016 to 21.2%, while those using bank transfers rose from 25% to 30.1% in H1 2017. Similar, but less severe shifts were seen in withdrawal figures.
The MGA is currently conducting a 'sandbox test' of the impact on Malta's economy if MGA licensees are permitted to conduct transactions using digital currencies such as Bitcoin. The MGA's interim report offered no update on how this test was proceeding.
MGA-licensed companies employed a total of 6,407 full-time staff in H1, although a survey the MGA conducted at the end of 2016 which included indirect employment stemming from the gaming industry brought that full-time employment figure up to 9k. Of these 6,407 direct full-timers, 5,542 were employed by remote gaming operators, up from 5,237 at the end of 2016.
Land-based gaming operators (casinos, bingo, gaming parlors) reported strong growth in visitation, particularly on the gaming parlor side. But while overall land-based gaming revenue improved 10.4% year-on-year, gaming revenue per visit was down, with the exception of casinos.
The MGA's report indicates that the regulator increased its enforcement game over the first half of 2017, cancelling one license, suspending four others, while imposing fines totaling €90k for regulatory breaches. The MGA also conducted 74 audits and 921 due diligence tests to ensure its licensees were complying with their obligations.
The MGA also says it continues to improve its response to player complaints. Players filed a total of 2,081 complaints in H1, up 17.5% year-on-year, while the MGA says it resolved 1,861 of these complaints.
That said, the MGA recently made headlines for all the wrong reasons when two directors of Malta-licensed live casino supplier Medialive Casino Ltd were arrested in Italy on charges of illegal gambling. A Florence prosecutor publicly complained about a lack of cooperation from Maltese authorities that limited the scope of the Italian action, while MGA execs claimed they hadn't been contacted regarding the investigation.
The post Malta gambling biz represents over 12% of national economy appeared first on CalvinAyre.com.
Scientific Games buying up NYX shares to thwart William Hill vote
Posted: 22 Nov 2017 10:27 AM PST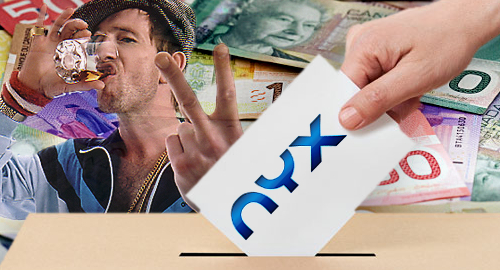 Gaming technology firm Scientific Games Corporation is giving the middle finger to UK bookmaker William Hill's efforts to complicate Sci-Games' planned acquisition of NYX Gaming Group.
On Tuesday, Sci-Games announced that it had acquired 10.7% of the Toronto-listed NYX's outstanding ordinary shares. Sci-Games, which previously held no stake in rival NYX, paid over C$27m (US $21.2m) for the shares.
In September, Sci-Games announced its intention to acquire NYX for C$775m, a move intended to boost Sci-Games' ability to take advantage of US efforts to legalize sports betting. NYX owns OpenBet, a leading provider of sportsbook technology to gaming firms, including William Hill.
But Hills helped NYX pay for its 2016 OpenBet acquisition, making Hills a significant NYX shareholder with nearly 32% of outstanding shares, and Hills announced earlier this month that it might block the Sci-Games deal unless it received certain assurances regarding the continuity of its OpenBet arrangement.
That prompted NYX to file an anti-trust suit against Hills in a New Jersey court, which was followed last week by a similar suit brought by Sci-Games in Nevada, in which Sci-Games accused Hills of "anti-competitive, extortionate and coercive" tactics that were the "business equivalent of a shakedown."
NYX shareholders are scheduled to vote on the proposed Sci-Games acquisition on December 20 and Sci-Games' decision to gobble up NYX shares is a clear bid to obtain majority control ahead of that vote.
Sci-Games and NYX announced Tuesday that they'd amended their September agreement to stipulate that, should the December 20 vote not go their way, Sci-Games will make a contractual takeover offer to NYX shareholders for the same share price stipulated in their September acquisition deal.
Hills has yet to publicly respond to Sci-Games' share purchase. Hills has rejected allegations that it is acting in an anti-competitive fashion, claiming that it was only seeking "perfectly reasonable assurances" regarding the fate of its OpenBet relationship while dismissing the lawsuits as the typical sort of "aggressive litigation" that surrounds merger & acquisition activity in the US of A.
The post Scientific Games buying up NYX shares to thwart William Hill vote appeared first on CalvinAyre.com.
Stride Gaming picks up 51% stake in India's rummy site Rummy Passion
Posted: 22 Nov 2017 06:11 AM PST
UK-listed online bingo operator Stride Gaming has advanced into India with the acquisition of Chandigarh-based Passion Gaming Pvt. Ltd.
In a filing with the London Stock Exchange, Stride Gaming announced that it has gotten hold of 51 percent stake in Passion Gaming, which operates online rummy site Rummy Passion, for a cash consideration of $3.75 million. Established in 2015, Passion Gaming is focused on the Indian skills gaming market, with particular emphasis on online rummy.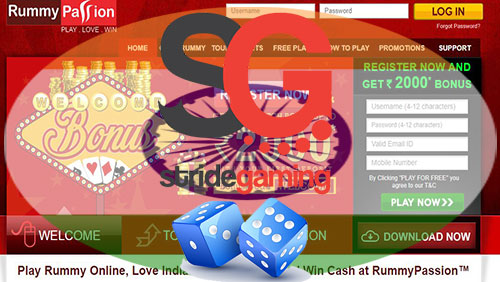 The investment will go towards "the company's working capital to accelerate growth," according to Stride Gaming. The money will be invested in "marketing, technology and customer service teams to capitalize" on the growing market as well as diversify Stride Gaming's portfolio.
Bobby Garg, co-founder and CEO of Passion Gaming, said the partnership with Stride Gaming places the Indian rummy company "in a strong position to bring international standards to rapidly growing Indian gaming market."
Under the deal, Stride Gaming holds the right to acquire the remaining 49 percent of Passion Gaming from existing shareholders over a three- to five-year period at its sole discretion using cash and shares, based on the Indian company's future financial performance.
The acquisition deal also gives Stride Gaming the right to appoint three directors to the Passion Gaming board.
Stride Gaming CEO Eitan Boyd described the deal as a "highly attractive and strategic yet low risk entry to a rapidly growing and legalized market with enormous potential.
"We have been monitoring the Indian market for some time as we see strong dynamics in the current environment as well as long term growth potential. Our UK market experience and proprietary technology advantage, combined with Passion Gaming's market positioning and operational focus creates a highly attractive proposition," Boyd said in a statement.
Passion Gaming is the latest addition to Stride Gaming's growing list of bases. The London-headquartered company said it has over 300 employees across the UK, as well as in Mauritius, Israel, South Africa, and Guernsey.
The post Stride Gaming picks up 51% stake in India's rummy site Rummy Passion appeared first on CalvinAyre.com.
AskGamblers' very own gambling guide is live and ready to roll
Posted: 22 Nov 2017 04:10 AM PST
The AskGamblers team is proud to present their brand-new Gambling Guide, an extensive, interactive project designed to provide detailed information on every single aspect of online gambling – from the history of online casinos to types of casino bonuses and everything in between!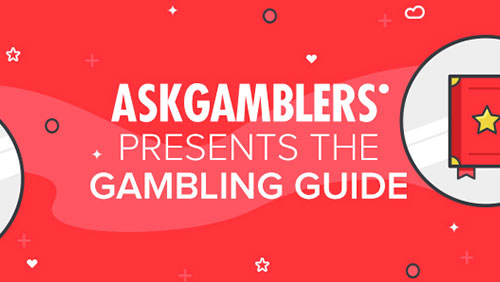 The AskGamblers website has proven time and again it doesn't shy away from pushing boundaries and introducing novelties. Following the same spirit of innovation, AskGamblers' brand-new
Gambling Guide strives to comprise all the useful information from and about the iGaming universe and offer it to their players in one place for their benefit, convenience and entertainment.
The all-encompassing Gambling Guide is divided into six main parts dealing with a specific online gambling theme, while each major part is further broken down into separate chapters and,
ultimately, lessons, each one providing players with thorough answers and applicable examples.
Ultimately, as the Gambling Guide combines learning with gamification, players will be able to keep track of their progress and test their knowledge by taking carefully devised tests after each
completed section. What's more, whenever a player masters a specific Gambling Guide part, they will be awarded an attractive title and unique AskGamblers badge, which will serve as proof of
their envious gambling knowledge.
Denis Ristić, Product Owner at AskGamblers, said: "Our main idea was to bring all the scattered bits of crucial iGaming knowledge together and give players a unique chance to better understand how online casinos work and, more importantly, how to improve their winning chances. I have no doubt that the Gambling Guide will revolutionise gameplay. Plus, it's heaps of fun!"
Feel free to start your online gambling journey right away. All you need to do is check out the AskGamblers Gambling Guide, find answers to every burning iGaming question you've ever had
and, once you feel ready, test your expertise on the Gambling Guide quizzes!
About AskGamblers
AskGamblers, officially the Best Casino Website in 2016, provides the most trusted, unbiased casino, slot, and bonus reviews. It also features real player opinions and ratings highly valuable
in the community. Thanks to its unique Casino Complaint Service over $11.5 million has been returned to players so far. Get the truth, then play!
For more information please contact:
dubravka@askgamblers.com
The post AskGamblers' very own gambling guide is live and ready to roll appeared first on CalvinAyre.com.
Ben Askren faces off with Shinya Aoki at ONE: Immortal Pursuit kick-off press conference
Posted: 22 Nov 2017 04:04 AM PST
22 November 2017 – Singapore: The largest global sports media property in Asian history, ONE Championship™ (ONE), recently held the ONE: IMMORTAL PURSUIT Official Kick-Off Press Conference on 22 November at the Simpor Junior Ballroom of Marina Bay Sands in Singapore. In attendance was Chairman and CEO of ONE Championship, Chatri Sityodtong, as well as athletes Ben Askren, Shinya Aoki, Amir Khan, Adrian Pang, May Ooi and Vy Srey Khouch
This press conference was held ahead of all the action which takes place 24 November, at the Singapore Indoor Stadium, which features reigning ONE Welterweight World Champion Ben "Funky" Askren who will defend his title against former ONE Lightweight World Champion Shinya "Tobikan Judan" Aoki in the evening's main event.
Photos of the ONE: IMMORTAL PURSUIT Official Kick-Off Press Conference can be downloaded here.
Chatri Sityodtong, Chairman and CEO of ONE Championship, stated: "Singapore is the place where it all started for ONE Championship. This country witnessed the growth of this great organization, from its humble beginnings to its rise as the largest global sports media property in Asian history. It's great to be back home to host another blockbuster event. Ever since our first event, which was held in the heart of Singapore, ONE Championship has been relentless in its pursuit to give fans adrenaline-pumping action from start to finish. ONE: IMMORTAL PURSUIT is certainly an event not to be missed."
Ben Askren, ONE Welterweight World Champion, stated: "I said from day one that I am the best in the world at what I do, and this is what I am going to do every single time. I have been saying that since I started my career, and I believe it more strongly than ever because I have proven it 17 times now, and I am pumped to prove it again on November 24th. Shinya is a really good opponent. Obviously, he is a legend of the sport, and he is a really big challenge on the ground, which is where I like to compete, personally. I am excited for this bout. He is a grappler and has a great skill set that I respect, so I think it will be a great battle."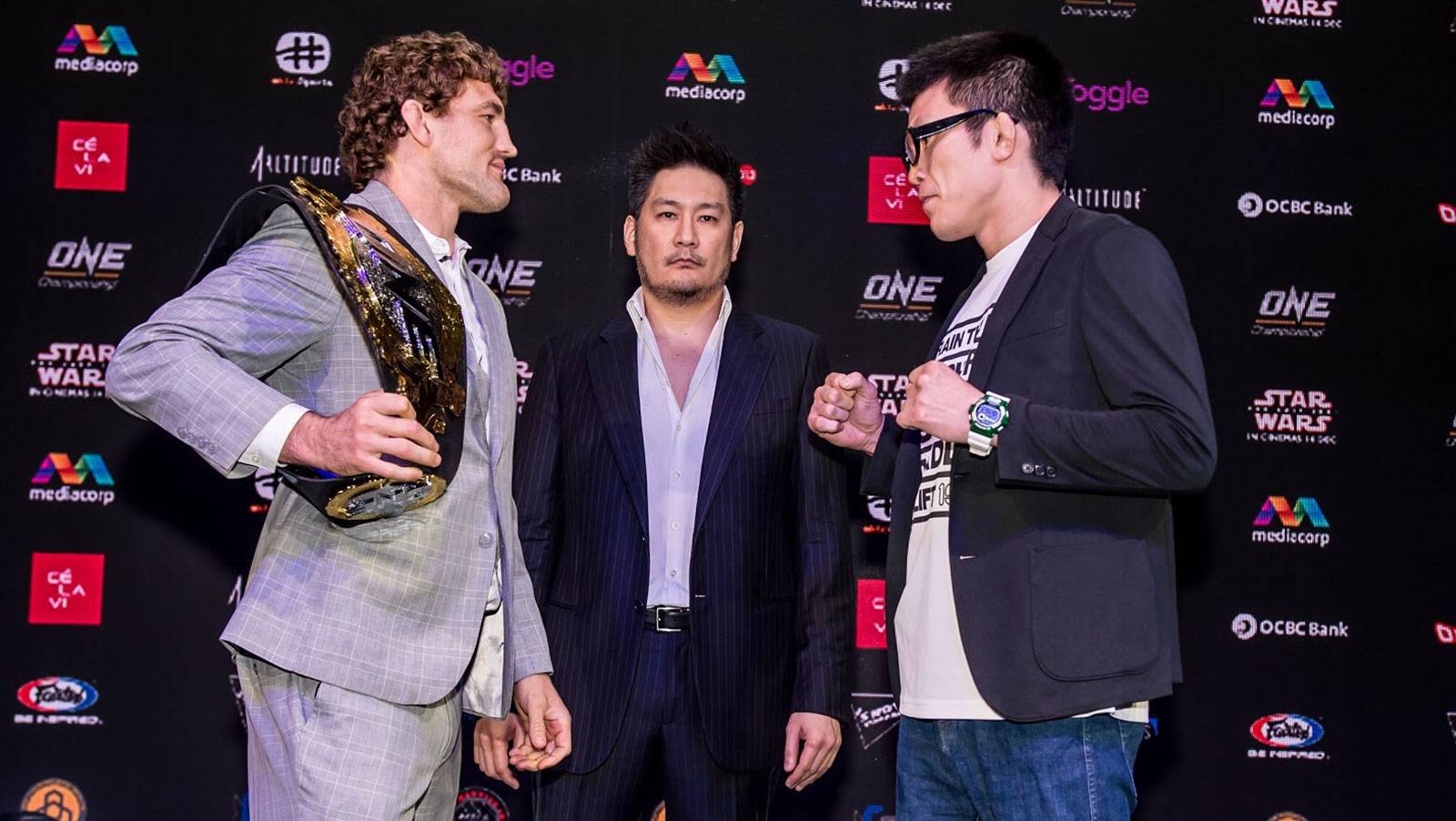 Shinya Aoki, former ONE Lightweight World Champion, stated: "Ben Askren is a spectacular martial artist. He is an athlete that I really respect. He has his own goal for his career, and I have mine as well. I am here to win another belt in ONE Championship and redeem myself in front of the world. I want to win again. I am not satisfied yet. I am very determined to win this next bout of mine. I never turn down a match. I am here to face the best."
Amir Khan, ONE Athlete, stated: "I am a man on a mission. Adrian Pang is one of the top guys in the division right now, so it's a big test for me. My current goal is to be a world champion in a big global promotion like ONE Championship. What I hope to do is inspire people to chase what they love. I want my martial arts career to be proof that if you have the passion for something, and if you're good at it, you'll be able to make a living out of it."
Adrian Pang, ONE Athlete, stated: "It is like the young bull versus the old bull. It will be a tough match for me. He is young and he will have heaps of energy, and he's strong. But I have never been knocked out in my career, so let's see. I have competed all around the world, I have been up and I have been down. I know how to bring the action, and I'm bringing it Friday night."
May Ooi, ONE Athlete, stated: "Competing in Singapore in front of all my family, friends and fans is such an honor. As a martial artist, I want to use the platform that I am standing on to inspire people. Life isn't just about what you achieve, it's also what you inspire others to achieve. While it is very important to work on your own personal development, there are many underlying intangibles within the realm of success that extend far beyond your individual success. I hope to be an inspiration to the people of Singapore. It has been a while since I competed here and I am excited to perform in front of my hometown crowd."
Vy Srey Khouch, ONE Athlete, stated: "ONE Championship is the biggest promotion in Asia, and to be part of it, it's truly an honor. Everything that I did in training is all worth it because I've made it here. I have prepared well for this bout, and I will make sure to showcase all of my skills. My opponent is extremely talented and experienced, so I will need to bring my best."
A former NCAA Division I All-American and US Olympian, Ben "Funky" Askren is a collegiate wrestling legend and one of the finest martial artists in the world today. Askren joined ONE Championship in 2014, taking the promotion by storm and capturing the ONE Welterweight World Championship with a resounding technical knockout victory over Nobutatsu Suzuki. Since then, Askren has successfully defended the title twice, and has stopped six of his last seven opponents to maintain a perfect 17-0 professional record. In what is being billed as the last bout of Askren's illustrious professional career, the American is set to defend his title against the legendary Shinya Aoki of Japan.
Global martial arts veteran Shinya "Tobikan Judan" Aoki of Shizuoka, Japan, is one of the world's most decorated athletes. He is the DREAM Lightweight Champion, former Shooto Welterweight Champion, and the former ONE Lightweight World Champion. The 34-year-old Aoki is a Brazilian jiu-jitsu black belt under the famed Yuki Nakai and has won multiple grappling tournaments all over the world. Aoki also holds a black belt in judo and is widely considered one of the best pure grapplers in professional martial arts competition today. In his next bout, Aoki makes his ONE Championship welterweight debut, taking on reigning ONE Welterweight World Champion Ben Askren of the United States for the title.
23-year-old Singaporean top lightweight contender Amir Khan is a martial artist with a stellar professional record of 8-2. He is considered one of the most promising young talents to represent Singapore on the international stage of martial arts. Khan is currently riding a five-bout win streak, with all of his victories coming by way of scintillating finish, including one by submission and four by devastating knockout. In his most recent outing, Khan needed less than one round to finish Jaroslav Jartim with a combination of punches and kicks. Next in line for Khan is the always-dangerous Adrian Pang.
Adrian "The Hunter" Pang is a martial arts veteran from Queensland, Australia, with a 22-10-2 professional record. The veteran Pang has decimated opponents with his incredible power and no-frills approach to striking in nearly two decades as a professional. He is known for his astounding durability and overwhelming strength, with the ability to walk through opponents with little to no resistance. Pang will need to muster all of his strength however, when he takes on rising star Amir Khan of Singapore in his next appearance inside the ONE Championship cage.
Singaporean female strawweight contender "Mighty" May Ooi is a martial artist with a professional record of 3-2. A former champion swimmer, Ooi represented Singapore in the 1992 Summer Olympics held in Barcelona. Today, she is one of the country's most talented martial artists, and a hard-working competitor possessing well-rounded striking and grappling skills. In her most recent contest, Ooi scored a thrilling upset, defeating Malaysia's Ann "Athena" Osman by  first-round submission in her promotional debut. Ooi is now set to make her second appearance inside the ONE Championship cage opposite Cambodia's Vy Srey Khouch.
Vy Srey Khouch is a highly-regarded Cambodian martial artist and former female boxer who competed in numerous international competitions. She made her professional debut in 2015, winning by decision at ONE: KINGDOM OF KHMER. In her most recent bout, Srey Khouch fell just short of victory against Malaysian icon Ann Osman at ONE: THRONE OF TIGERS. In her next bout, she will take on Singaporean women's martial arts standout, May Ooi.
For more updates on ONE Championship, please visit www.onefc.com, follow us on Twitter and Instagram @ONEChampionship, and like us on Facebook at https://www.facebook.com/ONEChampionship.
About ONE Championship™
ONE Championship is the largest global sports media property in Asian history. Headquartered in Singapore, ONE Championship is the home of martial arts. The world's most exciting martial arts organization hosts the largest sports entertainment events across Asia, featuring some of the world's best martial artists and world champions, all signed to exclusive contracts, on the largest media broadcast in Asia. In addition to its digital platforms, ONE Championship broadcasts to over 1 billion potential viewers across 128+ countries around the world with some of the largest global broadcasters, including Fox Sports, ABS-CBN, Astro, ClaroSports, Bandsports, Startimes, Premier Sports, Thairath TV, Skynet, Mediacorp, OSN, and more.
Media Contact:
Loren Mack, ONE Championship
(e): L.mack@onefc.com
(m): +65 9771 5617
@LorenONEFC
The post Ben Askren faces off with Shinya Aoki at ONE: Immortal Pursuit kick-off press conference appeared first on CalvinAyre.com.
XCaliber lands two titles at Malta's Best in Business Awards
Posted: 22 Nov 2017 03:58 AM PST
Provider wins in 'Start-up of the Year' and 'Best Online Web & Design' categories
Malta, 22 November 2017: XCaliber, the B2B gaming technology business area of Cherry AB, enjoyed great success at Malta's Best in Business Awards 2017, winning two categories at a prestigious ceremony held at Malta's Radisson Blu, Golden Sands.
The leading industry provider won in the 'Start-up of the year' and 'Best Online Web & Design' categories, underlining its position as one of the industry's most exciting technology suppliers.
More than 500 guests, including Malta's President Marie-Louise Coleiro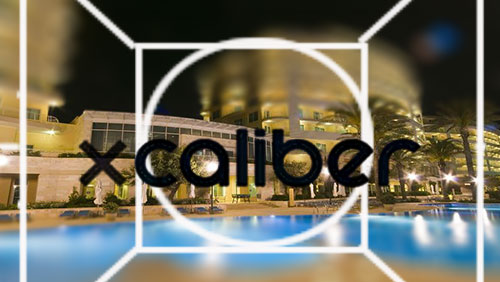 Preca, were in attendance at the event on Friday 17 November, which celebrated excellence in business practice, innovation and ethics.
Dario Arruda, CEO of XCaliber, said: "Since XCaliber was launched in 2016, we have worked to establish ourselves as a leader in gaming technology provision, and we are delighted to see our accomplishments recognised by the judging panel of such a recognised and respected awards ceremony.
"2018 is set to be a big year for us, and we will look to build on this success as we continue to grow our team and dedicated platform solutions."
XCaliber has established itself as a premium supplier of technology solutions throughout 2017, signing a landmark deal with daily fantasy sports platform FSport in April and launching several gaming and payment platforms for its external customers.
For more information on this release or to arrange an interview please contact Ben Cleminson at Square in the Air on 020 3586 8267 or ben@squareintheair.com.
About XCaliber
XCaliber is one of Cherry Group's most recently launched business areas. XCaliber is a B2B technology company which offers innovative products and services to partners, gaming operators and beyond. Customers get access to the market-leading gaming platform along with many innovative tools, performance tracking tool Omarsys and payments platform. The company has its headquarters in Malta and an additional office in Poland.
The post XCaliber lands two titles at Malta's Best in Business Awards appeared first on CalvinAyre.com.
Brand new casino site Samba Slots set to launch
Posted: 22 Nov 2017 03:45 AM PST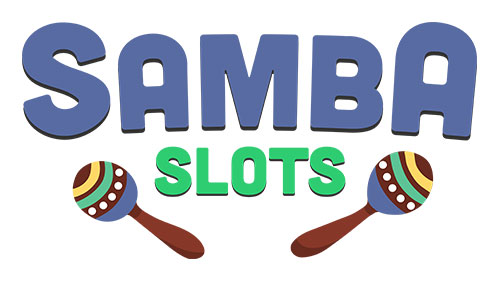 There's a spectacular new casino site called Samba Slots set to launch soon, offering slot fans the chance to test out an incredible array of some of the web's most popular slot machines.  Samba Slots is not only your one stop shop for all things slot related, you will also be able to enjoy a great range of classic casino games.  On top of the epic gaming content, players will also benefit from fun promotions, bumper bonuses and much more!
Samba Slots is the perfect casino site for players on the hunt for a non-stop slot party.  This new site will launch on the highly popular Nektan platform, so you know you are in for a real gaming treat at this new casino!  You can also expect a similarly easy to navigate site as others on the Nektan platform.
One thing players can expect from this new casino is a supersized welcome offer.  In fact, new players will find bonus cash in your account before you have even deposited a penny of your own money!  The fun doesn't end there, as newbies are treated to three deposit match bonuses, which will instantly increase your funds and your fun.
In addition, the fun is not solely reserved for new players.  Regular players can enjoy a plethora of great promotions to look forward to all week long.  These include things like prize draws, free spins, cash back opportunities and even slot tournaments.
It's not all about the glitzy promotions on offer, though, as this new slot site is chock full of exciting gaming content that is guaranteed to have you coming back for more.  With games on offer from top developers like Microgaming, NextGen, Quickfire and Novomatic, players can look forward to an impressive slots library that is constantly being updated to feature the latest gaming releases.
With a brilliant mobile-friendly design, an impressive list of incentives and a supersized suite of games, Samba Slots will surely prove to be the next big slot site.
The post Brand new casino site Samba Slots set to launch appeared first on CalvinAyre.com.
Floyd Mayweather makes mobile gaming debut as the presenter of Wild Poker
Posted: 22 Nov 2017 03:39 AM PST
SUMMARY: ONE Entertainment announced a partnership for client Floyd Mayweather and social casino adventure game Wild Poker, by Hero Digital Entertainment and Playtrex. Wild Poker featuring Floyd Mayweather is live and is available for download on the App Store and Google Play. Play WildPoker or Watch the Video
Los Angeles, CA – November 2017 – ONE Entertainment announced a deal signed today between Playtrex, a leading developer of next generation of social casino games, and Hero Digital Entertainment, a leading mobile games publisher, for client Floyd Mayweather as the presenter of their popular mobile game, Wild Poker.
"As soon as I saw Wild Poker, I knew I wanted to become part of it," said Mayweather. "I'm constantly asked to put my name on stuff, but Wild Poker is different than any game I've ever seen. It's poker, but it goes to the next level. There's a whole new level of strategy with the power ups. It's a cutting edge game, this is that next thing, and like everything I put my name on, Wild Poker is the best ever."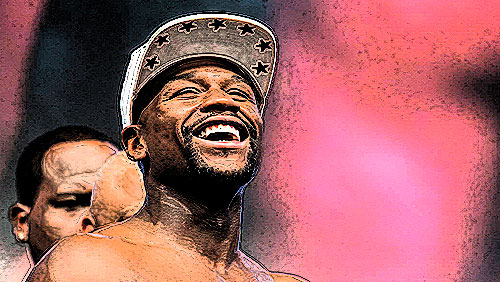 Wild Poker is a social casino adventure game that offers Texas Hold'em Poker with a unique twist. On top of the regular card game, Wild Poker adds elements of strategy and adventure such as real-time decision-making, power-ups, journey, character development and more to increase the fun and overall exhilaration factor. Players must embrace the spirit of their favorite animal characters and strategically deploy special skills, such as the shark's sharp sense of smell to detect another player's fear or the giraffe's elongated neck to peer over another player's shoulder. As players advance in the game, they level up and unlock new characters with different abilities and go on a journey that no traditional casino-style game can offer.
"We are ecstatic to attach one of the world's most recognizable athletes to Wild Poker," said Ed Mills, Hero Digital Entertainment CEO.
Daniel Kashmir, CEO at Playtrex, said "Our mission with Wild Poker is to evolve the social casino genre to make it more fun and appealing to all types of players. By adding Floyd as a presenter within the game, it shows that we are committed to providing game experiences that can't be found in any other social casino game."
Floyd Mayweather will be integrated into the game both as a character and as a presenter, introducing new hands and offering players tips on how to play the game successfully. He will also appear as one of the poker players, allowing gamers to choose to play their hands as Floyd Mayweather and take advantage of his special skills.
"Merging the mobile gaming experience with Brand Mayweather was an organic fit. ONE Entertainment looks forward to introducing Wild Poker to Floyd's 50 million plus global fan base. This partnership is a sneak preview of the future of the brand's diverse and entertainment-fueled portfolio post-fighting," stated Mayweather International Brand Manager and ONE Entertainment CEO Brent A. Johnson, JD.
Mayweather fans and Wild Poker players can download the game for free from the App Store and Google Play at http://l.wildpoker.com/Press or through:
About ONE Entertainment: ONE Entertainment is a pioneer in the world of Entertainment Consulting, with over 15 years of experience in servicing celebrity clients and brands worldwide. ONE focuses on monetizing celebrity and entertainment brands by creating a customized approach for each client that maximizes exposure and profitability. The team at ONE has experience in all facets of entertainment, and they can serve your needs in film, music, sports, live events, digital and entertainment business development.
About Playtrex: Playtrex is pioneering the new genre of Social Casino Adventure games. Founded in 2016, the studio is focused on developing the next generation of social casino apps by adding a level of adventure, strategy and purpose to casino-style games. Its first title, Wild Poker, puts an exciting new twist on the age old game of Texas Hold'em Poker by injecting power-ups, character development, level progression, and other strategy and adventure elements. Headquartered in Herzliya, Israel, Playtrex is led by experienced industry veterans with a strong passion for building great games.
About Hero Digital Entertainment: Hero Digital Entertainment is an emerging mobile APP publisher, with a focus on partnering with major Hollywood IP and the top celebrities. Hero has offices in Los Angeles, CA, and Pune, India. Their first mobile title, PASSENGERS: OFFICIAL GAME, a partnership with Sony Pictures, launched on the App Store and Google Play in December 2016.
The post Floyd Mayweather makes mobile gaming debut as the presenter of Wild Poker appeared first on CalvinAyre.com.
Dragon Corp. rebuffs claims of cryptocurrency casino's 'Broken Tooth' ties
Posted: 22 Nov 2017 03:22 AM PST
The appearance of ex-triad boss Wan Kuok Koi at a signing ceremony of Dragon Corp. in Hong Kong did not mean that the sexagenarian was in any way involved in financing the Macau's gaming company's $300 million floating casino.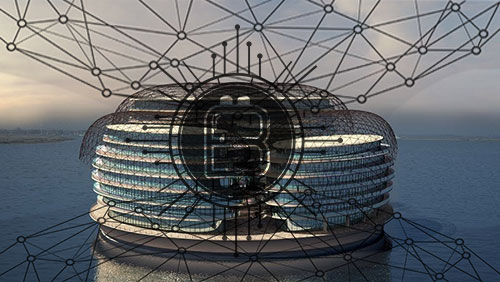 Dragon Corp. held a signing ceremony with Thailand-based Wi-Holding in September, when it launched an initial coin offering (ICO) to build the 1,600-square-meter Dragon Pearl Casino Hotel.
The ambitious ICO, however, appeared to be in jeopardy after the South China Morning Post published photos that showed 61-year-old Wan at the ceremony. Wan, also known as Broken Tooth, served a 14-year sentence for illegal gambling, loansharking and criminal association.
Upon his release in 2012, the gangster boss reportedly announced his days with the triad were over, and instead signaled an interest in venturing into the junket business. His presence, however, at Dragon Corp.'s ceremony likely attracted even closer scrutiny from Chinese regulators who have already shut down fundraising activities in the country involving the sale of digital tokens.
Dragon Corp. CEO Chakrit Ahmad denied reports that Wan was financing th
at casino project. In an interview with Business Insider, Ahmad said they know Wan, but "not to a great extent."
"He came to the event introduced by someone else as a prominent figure in Macau… He is not involved in Dragon and he is not financing Dragon in any way," Ahmad said.
The Macau gaming company is looking to raise $500 million via an ICO that offers credit on behalf of the casino operators. Under Dragon Corp's ICO, investors will basically become a junket shareholder, get revenues from utilizing blockchain technology, which they can plug back into the token. The tokens will be listed in multiple exchanges, so that investors will be able to "cash out" their funds via major digital currency exchange worldwide or Wi Holdings' own exchange.
"We charge 0.5% [each way], taking only 1%. It's much quicker, cheaper, faster, more transparent," Ahmad told the news outlet. "You have full ownership of the tokens. It's better in all aspects."
There's no word yet on the status of Dragon Corp.'s ICO.
The post Dragon Corp. rebuffs claims of cryptocurrency casino's 'Broken Tooth' ties appeared first on CalvinAyre.com.
You are subscribed to email updates from CalvinAyre.com.
To stop receiving these emails, you may unsubscribe now.
Email delivery powered by Google
Google, 1600 Amphitheatre Parkway, Mountain View, CA 94043, United States