---
Online gambling is 10.4% of Turkey's total e-commerce
Posted: 29 Nov 2017 01:08 PM PST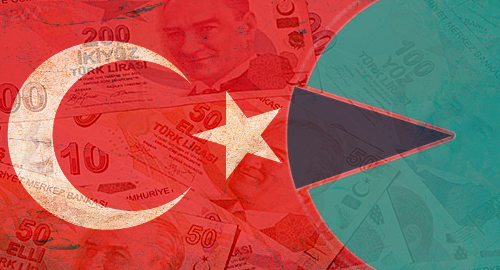 Turkish authorities are at least attempting to make good on their threats to combat the country's thriving illegal gambling market.
On Wednesday, Turkey's Trend News Agency reported that the Turkish Banking Supervision Body (BDDK) was imposing new restrictions on money transfers, as well as on withdrawals from ATMs, in a bid to combat financial fraud and illegal gambling.
A BDDK spokesperson said that, nationwide, "about five million people are involved in illegal gambling, for participation in which money is withdrawn through ATMs." As a result, individuals prone to withdrawing their maximum daily limits via ATMs will now be subject to enhanced scrutiny.
In July, Turkey announced it was launching a two-year campaign to combat illegal gambling, which is pretty much all forms of gambling except the state-run lottery and sports betting services. In September, Finance Minister Naci Agbal singled out ATMs as conduits for illegal online gambling proceeds, with taxi drivers allegedly serving as runners/collectors for illegal operators.
The Prosecutor General's Office has also set up a special commission to monitor Turkish-facing online gambling sites. The Turkish Statistical Institute (TUIK) recently reported that local online gambling spending totaled TRY 3.2b (US $808.2m) in the first half of 2017, representing 10.4% of Turkey's total online commerce during that period. (You know, it's almost as if prohibition doesn't really work.)
All in all, it seems that UK-listed online gambling operator GVC Holdings timed the sale of its Turkish-facing business rather well. GVC's Turkish-facing subsidiary, Headlong Ltd, reportedly accounted for 9% of GVC's overall revenue, but the decidedly black-market ops were viewed as an impediment to GVC's desire to merge with and/or acquire one or more of its UK rivals.
Meanwhile, Turkey's campaign against all things gambling is being hailed for boosting Turkish tourist travel to legal casinos just across the border in the Republic of Georgia. Turkish media outlet Hurriyet recently observed that casinos in the city of Batumi, just 17 miles from the Turkish border, were still a favored destination for Turkish gamblers, despite the wishes of Turkey's authoritarian President Recep Erdogan Tayyp.
The post Online gambling is 10.4% of Turkey's total e-commerce appeared first on CalvinAyre.com.
Aussie sports betting growing fast but still a small slice of the pie
Posted: 29 Nov 2017 11:56 AM PST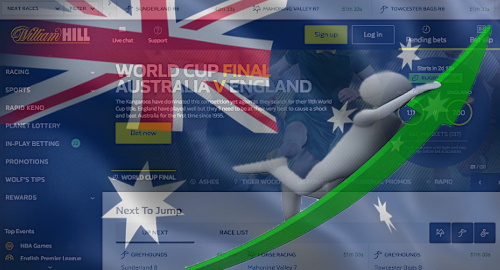 New statistics show that Australian gamblers are spending more money on sports betting but the activity remains a relative sliver of the nation's overall gambling expenditure.
On Tuesday, the Queensland Government Statistician's Office released the 33rd Edition of the Australian Gambling Statistics (AGS) report, which tracks the ups and downs of the entire range of legal gambling products available to Australian punters.
Australians spent a total of A$23.65b (US $17.9b) on gambling in fiscal 2015-16, which works out to nearly $1000 for each one of the 24m-odd Aussies. The bulk of this spending (A$12.1b) came via gaming machines, followed by casinos (A$5.2b), TAB race betting (A$3b), lotteries (A$2.1b) and sports betting (A$921m).
Sports betting's relatively minor importance to the nation's overall gambling market was also on full display in last week's Gambling Activity in Australia report by the Australian Gambling Research Centre.
While sports betting came in at the bottom of the AGS charts, it outpaced all comers in terms of the year-on-year expenditure growth, rising 13% from fiscal 2014-15. That was significantly higher than the overall gambling growth rate of 3.9%, and was driven by a 28.3% rise in fixed-odds sports wagering.
That said, it must again be emphasized that sports betting remains but a pimple on the furry ass of Australia's overall gambling market. Per capita sports betting expenditure was a mere A$49.55, dramatically less than gaming machines (A$650), casinos (A$280), lotteries (A$115) and TAB race betting (A$110).
Regardless, sports betting is the whipping boy du jour for Australian politicians, including South Australia Deputy Premier John Rau, who this week threatened to 'name and shame' online sports betting operators over their alleged failures to ensure underage gamblers can't access betting products.
The Advertiser quoted Rau telling the state parliament that he'd received "disturbing" reports of online bookmakers using "unsolicited advertisements to children and … other vulnerable people" encouraging them to open online betting accounts. Rau said these tactics included "unsolicited bait advertising, cold canvassing and no proof of age or identity being required to commence betting."
Rau declined to cite any sources for his claims, and it isn't clear that he actually has any proof to back up his claims, as he encouraged the alleged recipients of these unsolicited gambling come-ons to report it so that he'd have some actual names to shame.
South Australia has taken the lead on clipping online betting operators' wings, including the imposition of the first online point of consumption tax (POCT) this July. Other states have followed up with their own POCT plans, while the federal government is mulling a national POCT program.
South Australian legislators are currently mulling the findings of an as-yet unreleased review of the state's gambling sector, which was overseen by former judge Tim Anderson. The government is reportedly considering its regulatory options while it awaits word on how the federal government plans to proceed.
The post Aussie sports betting growing fast but still a small slice of the pie appeared first on CalvinAyre.com.
Bellagio casino's poker cage robbed by armed bandit
Posted: 29 Nov 2017 09:21 AM PST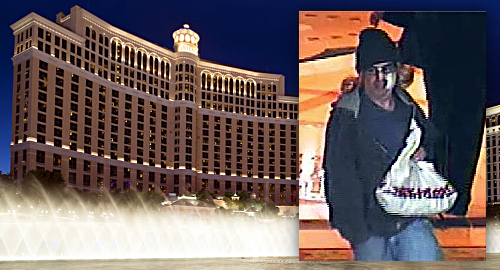 Nevada police are still searching for the armed bandit who brazenly robbed a cashier at the MGM Resorts' Bellagio Casino in Las Vegas on Tuesday afternoon.
Word of the robbery initially came via Twitter, as noted actor/poker player/right wing crank James Woods informed his followers that he'd been "playing poker at the @BellagioPoker and a guy walks up with a gun and robs the cage thirty feet from us ten minutes ago."
Woods hailed the "cool under pressure" Bellagio staff for having "surrendered the money quietly, so no customers would get hurt. Nobody even realized it was happening."
Police later confirmed that a robbery had occurred and that the robber had fled the scene in a silver Chevrolet Cruze. Police subsequently announced that they'd recovered the vehicle, but the suspect remains at large, although Capt. John Pelletier confidently claimed that "those that commit crimes like this on the Strip will be hunted down."
Police have yet to say how much money the robber managed to obtain from the cashier, but Pelletier maintained that "whatever amount of cash he got is not enough to face a lifetime in prison."
The suspect reportedly entered the Bellagio wearing a wig, glasses and tape or bandages obscuring his facial features. The Las Vegas Sun reported that the suspect was accompanied by a second man who was evidently brought to the casino against his will and did not participate in the robbery.
Poker pro Ryan Laplante was inside the casino at the time and provided the following account to CalvinAyre.com's Lee Davy:
Was a typical day at the bellagio.
Their series was going on for WPT, so while I rarely play there, because there was a $1100 tag team event running, I was playing that and playing cash.
While playing 1 of my levels in the tournament, a ton of metro ran behind my table (like 8 to 12), and towards the cage.
Following closely behind them were some medics with a stretcher.
Apparently, around 25 min before this, while I was playing cash at a table very close to the cage, with-in 10 feet, a man had walked up to the cage with a gun and quietly asked a cashier to give him all her money.
She did so without causing a scene, and he quietly walked out of the casino. No poker players noticed what happened, I'd guess that none of us knew until police started running in almost 30 min after the fact.
Huge amount of gratitude to the Bellagio and to the cashier for having such professionalism. Keeping cool and not causing a scene likely kept a bad situation from turning into a deadly one. ​
This isn't the first such incident to plague the Bellagio. In July 2014, Scott Carmitchel pointed a gun at a Bellagio cashier and made off with over $43k in cash before being arrested a few days later at a different casino's hotel, where he was busy entertaining four prostitutes.
Earlier this year, four men wearing animal masks robbed a high-end jewelry store at the Bellagio. One of the men later claimed that his family's safety had been threatened by the other men if he didn't participate in the heist.
The post Bellagio casino's poker cage robbed by armed bandit appeared first on CalvinAyre.com.
German police investigating radioactive playing cards
Posted: 29 Nov 2017 08:43 AM PST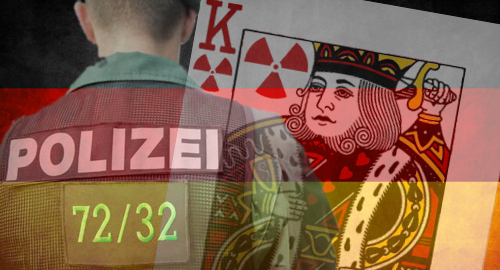 German authorities are investigating what a Berlin restaurant owner was doing with a deck of playing cards marked with a radioactive substance.
On Tuesday, German police announced that a routine inspection earlier this month at a waste treatment facility in Berlin-Lichtenberg had turned up playing cards dosed with iodine 125, a radioisotope used in medical procedures.
The radioactive trail led police to a garbage truck, and an investigation into the route taken by this truck and other garbage found with the cards eventually led police to an unidentified 41-year-old restaurant owner. Police said they found a total of 13 irradiated playing cards, all of which were "the same color."
The Berlin police noted that they detected higher than usual radioactivity in the suspect's restaurant, as well as in some adjoining facilities, including an Asian market, a karaoke bar and an apartment.
Police said nuclear cleanup crews had been dispatched to the scene and reassured the public that the radioactivity levels didn't pose a threat unless a person came into direct physical contact with the exposed areas.
Berlin's police chief indicated that the cards were most likely tagged with the radioactive substance in order to allow card cheats to identify the value of certain cards through the use of a detector hidden in the cheat's clothing. Police said their investigation is ongoing.
Amazingly, this scam isn't even that unusual. In 2014, Vietnamese media reported on a man who scammed other gamblers through radioactive-marked cards that caused a sensor concealed on his person to vibrate when specific cards were in play. Chinese officials have also detained gamblers carrying dice treated with radioactive material.
Tune in tomorrow, when 'edge sorter' Phil Ivey tells a casino's punto banco dealer that the reason Ivey and his female Asian companion are wearing lead gloves at the gaming table is because they're just really superstitious.
The post German police investigating radioactive playing cards appeared first on CalvinAyre.com.
Posted: 29 Nov 2017 05:52 AM PST
DFS firm targets Indian mobile markets via partnership with B2B&B2C Australian tech group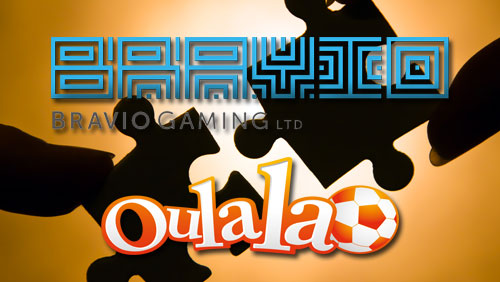 Perth – 29th November 2017 – Oulala, the daily fantasy sports (DFS) operator and B2B provider, will expand its monetised platform via its new partnership with Bravio, initially seeking to penetrate the relatively untapped Indian mobile market networks.
The latest expansion of the European daily fantasy football site is a white label agreement between OulalaGames Limited and the TSX focused Bravio Gaming Limited, the Australian registered B2B and B2C provider of online digital entertainment.
Bravio are currently pursuing a TSX listing, recently completing a company milestone via the successful transaction to acquire Mobimedia India, a mobile marketing agency which implements and manages strategic integrated mobile marketing campaigns for corporate clients and brands. The acquisition further expands Bravio's database, offering direct access to 250 million Indian mobile phone users.
"At Oulala, we are extremely pleased to welcome Bravio as new members of our expanding Daily Fantasy network for football," commented Benjamin Carlotti, Managing Director and Co-founder at Oulala. "Since Fantasy Football is growing in India in terms of engaging sports fans and utilizing their knowledge and skills, we think that our platform is exactly what they need."
Bravio CTO Richard Boyd said: "it's a fantastic opportunity to partner with team Oulala; we can now offer our large mobile Indian network the option to play Daily Fantasy Football. Mobimedia are a great asset to the group as they know how to communicate and operate in an emerging market very well. The Indian public loves football, and it is the logical step to offer them a skill-based DFS platform. We aim to launch in India quite quickly and follow up in Myanmar with a new low key solution. We may possibly offer our DFS skill based games to the Australian market for the up and coming 2018/19 season. We are working on the legal status now".
The new agreement comes shortly after Oulala announced two deals with Marsbet and Safaribet Kenya.

Bravio Gaming Limited – is an Australian Technology Company, headquartered in Perth, Bravio has satellite offices in Brisbane and Tel Aviv. Bravio are B2B and B2C providers of sophisticated proprietary technology and online digital entertainment.
For more information on Bravio Gaming Pty please visit: www.braviogaming.com.au
Mobimedia International Pty – Operating across 3 continents Mobimedia help handset manufacturers, telcos and networks develop and implement mobile technology and content to maximise return on investment.
For more information on Mobimedia Pty please visit: http://www.mobimedia.com.au
OulalaGames Limited – is a B2B-licensed fantasy sports provider, the company behind an award-winning daily fantasy football management game launched in August 2013. Its highly innovative and advanced scoring system in fantasy football uses 70 different statistical criteria, which are then converted into fantasy points in real time accordingly. A monetised version of the site, launched at the end of 2015, is now used as a case study to present the efficiency of the game to future B2B partners. The latter may opt for a fully customised solution with API, Iframe and Turnkey delivery.
For more information about Oulala please visit: http://www.oulalanetwork.com
The post Oulala partners with Bravio appeared first on CalvinAyre.com.
Italian gaming service provider Microgame S.p.A. in deal with Prima Networks, powered by Microgaming
Posted: 29 Nov 2017 05:40 AM PST
MALTA – Prima Networks, powered by Microgaming, has signed a deal with Microgame S.p.A., the leading Italian gaming service provider.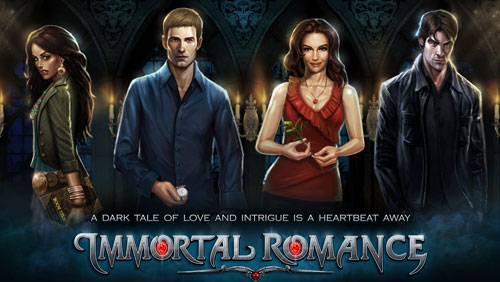 Founded in 1999, Microgame offers a wide range of services to the Italian online gaming market, from single turnkey solutions to full outsourcing. Fully licensed in the regulated market, the company develops and offers high quality products and services with focus on the needs of all parties involved: gaming operators, distribution networks, affiliates and players. Its total network in Italy spans 130 different brands and over 650,000 accounts, in total dealing with 120 million transactions per year.
Prima Networks has signed a reseller agreement with Microgame. Through the deal, Microgame and its partners gain access to the largest game portfolio in Italy, with over 250 slots and table games from Microgaming, including Immortal Romance, Mermaids Millions, Thunderstruck and Lara Croft: Tomb Raider™. Microgaming content is available to Italian operators through the Quickfire platform.
Loraine Schoevers, Director of Prima Networks Limited, comments: "Microgame has the largest footprint in the regulated Italian market, so this deal is a strategic step for Prima Networks. The Microgame network is expansive, so we will extend the reach of Microgaming content significantly within the region. And with Italian online gaming revenues rising year-on-year, it is a very important market for us; this reseller agreement with Microgame will undoubtedly increase our market share."
Marco Castaldo, General Manager of Microgame S.p.A, commented on the new agreement: "Microgame's customers, who already enjoy the broadest portfolio in the Italian market, will benefit greatly from our new collaboration with Prima Networks and Microgaming. From today, players will access a really impressive selection of Microgaming content and games. We are very excited by the potential of this new partnership!"
About Prima Networks, powered by Microgaming (primanetworks.eu)
Prima Networks is a company incorporated in Malta with the purpose of licensing software and providing services to operators in regulated markets. Prima Networks has the rights to license Microgaming branded software to third parties in regulated markets in Europe, which include Italy, Denmark, Belgium and Spain.  In addition Prima Networks has the rights to use the Microgaming trade marks, such as "Powered by Microgaming" and the Microgaming logo in their software.
About Microgaming (microgaming.co.uk)
Microgaming developed the first true online casino in 1994. It has been breaking records, breaking new ground and breaking its back in pursuit of original gaming ever since. Developer of thousands of unique, genre-defining casino, mobile, poker, bingo, land-based and multiplayer games, and a pioneer in virtual and wearable gaming, the software giant hosts the world's largest progressive jackpot network. Its products include Live Dealer, Sportsbook, Business Solutions and Quickfire. Microgaming is an award winner. A millionaire maker. The father of player protection and responsible gaming. And through Microgaming PlayItForward, it is a pillar of its local community on the Isle of Man.
About Microgame

Microgame S.p.A., is the leading service provider for the online gaming and land-based betting markets in Italy. Microgame, authorised by the Italian regulator ADM, provides complete, turnkey gaming solutions including game account platforms and interconnection to the ADM system, sports and horse betting, casino games, poker, skill games, virtual sports, bingo, and the other minor regulated games. A pioneer in multichannel service, Microgame powers over 40 licensed operators and 80 brands spanning online and land-based gaming. The company also manages People's Poker, the largest Italian poker network. Microgame's majority shareholders are Monitor Clipper Partners and TPG Growth, two leading international private equity funds.
The post Italian gaming service provider Microgame S.p.A. in deal with Prima Networks, powered by Microgaming appeared first on CalvinAyre.com.
Lightning Box and High 5 Games enter partnership
Posted: 29 Nov 2017 05:29 AM PST
Sydney, 29th November 2017 – Slot design specialist Lightning Box has secured a new agreement with High 5 Games, one of the pioneers of social casino gaming.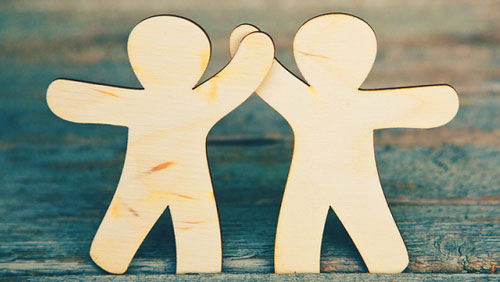 The Australian supplier becomes High 5 Games' first ever external content partner, with the initial deal set to include five titles that will launch exclusively over the next 12 months on High 5 Casino.
Chilli Gold will be the first Lightning Box title to go live on 7th Dec 2017, followed by Silver Pride (known as Silver Lion in Europe) in early 2018.
Both titles already have a strong following in the US land-based casino market, having enjoyed successful integrations with Incredible Technologies and Everi.
Peter Causley, Lightning Box managing director and co-founder, said: "We are delighted to be working with High 5 Games as we look to grow our business across all channels."
"High 5 were one of the first companies to bring gaming to social media and we are confident we can make their first third party deal a successful one with a product that has already proven popular with US players."
"We look forward to distributing Lightning Box premium titles to millions of our High 5 slot enthusiasts who enjoy playing authentic content straight from the casino floor," said Jean Venneman, Senior Vice President, Business Development at High 5 Games.
Lightning Box designs games for the online, land-based, and social casino industries. Its key designers each have over twenty years' experience in producing commercially successful video slots.
About Lightning Box:
Lightning Box is a leading multi-channel supplier of video slots to the betting and gaming industries. The independent studio, based in Sydney, Australia, provides high quality gaming content to land-based, online, and social casinos around the world. It was founded in 2004 by former Aristocrat and IGT designers Peter Causley and David Little. Their combined forty years' experience has helped the studio produce a number of commercially successful games, such as Stellar Jackpots-Chilli Goldx2, Dolphin Gold, Dragon Palace, Frogs 'n Flies, Astro Cat, Silver Lion and Five Pirates. These, and their most recent releases, regularly feature in the top performing games of clients, including NYX, Everi and Incredible Technologies. For more information about Lightning Box, please visit www.lightningboxgames.com
About High 5 Games
Developing for the land-based, online, social, and mobile markets, High 5 Games has created hundreds of games that are played on six continents and in more than 150 countries. High 5 Games operates High 5 Casino, the premier destination for the most robust slot content library in the casino category with nearly 2 million monthly players, as well as many other social casino apps. The company's premiere remote game server, VAULT, integrates with online casinos around the world and features a selection of the company's top brands for real money play. High 5 Games is aimed at becoming the world leader in casino content production and distribution and has offices in New York City, New Jersey, Kansas City, and London.  For further information about High 5 Games' B2B offerings, please contact Jean Venneman at BD@H5G.com.
The post Lightning Box and High 5 Games enter partnership appeared first on CalvinAyre.com.
Mare Balticum Gaming Summit 2018, the right time to address the industry in the Baltic and Scandinavian region
Posted: 29 Nov 2017 05:23 AM PST
29 November 2017 – Riga, Latvia – The inaugural edition of Mare Balticum (Baltic Sea) Gaming Summit Riga will be held on the 8th of May at Astor Riga in Latvia.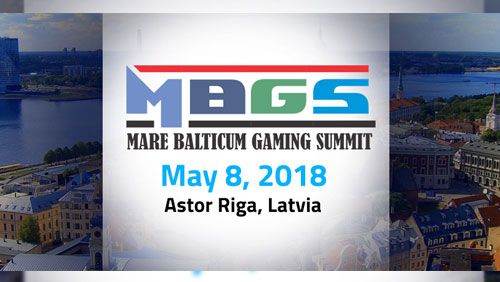 The Baltic and Scandinavian region provide a great wealth of knowledge when it comes to online gambling. The regulations in the region have been carefully adjusted and the current status of the markets show good investment potential. The region is known to adapt quickly to changes and it's flexible towards involving digital innovations. This is why the Baltic and Scandinavian region is good adopter of quality measurements that insure the online and land based gambling co-exist.
Focus on Latvia
With the recent changes in the licensing fee which came after Latvia's parliament announced that the license fee for live casino services in the country will now be set at €400,000 ($475,900) per year.
Previously, a variable fee of €11,700 per live casino table per year had been up for discussion, but has now seemingly been discarded in favor of an overall fee.
The fee will be implemented from January 1 and apply to all operators that wish to offer live casino in Latvia.
Sweden
Gaming industry in Sweden will face new legislative conditions, once the draft is approved by the government.
A new framework for the gaming industry in Sweden has been introduced and it could soon end the iGaming monopoly under the control of SvenskaSpel. The updated legislation could take effect by 2019 modifying the current regime, although legislators are set to carry out further debates on the issue.
The state-owned gambling operator SvenskaSpel accounted 40 percent of the entire market in the first nine months of 2016, and generated more than US$1.7 billion in revenue in the third quarter, 5 percent higher than the previous year. Now the company may share the Swedish market with local and international online gaming operators, as the government would approve the new legislative draft.
Sweden is in the process of revamping its gambling market, which will not only see the likely privatization of SvenskaSpel but also the end of its de facto online gambling monopoly. While the new regime won't take effect until well after next September's national elections, Lotteriinspektionen has invited would-be online licensees to submit applications for licensure as of July 2018.
Focus on Denmark
Morten Ronde, CEO of the Danish Online Gambling Association (DOGA) and speaker of the Summit, stated earlier in an online interview that when it comes to the Danish gambling market:  "The numbers speak for themselves. When the numbers for the online gambling market in Denmark are shown to regulators in other European countries they attract a lot of attention. There is still interest in various European jurisdictions in adopting DK-style regulation."
The event will also focus on bringing high quality content about the opportunities in Estonia, Lithuania and will also discuss the latest innovations in the technology area of the industry.
The inaugural event will give a good opportunity for international gaming operators and vendors to touch base with the regulators that will be present at the event. The intention and mission of the event is to bring together industry professionals and regulators for the Baltic and Scandinavian region in order to discuss the future of the industry of the region.
Delegate pass price breakdown:
Early Bird Rate (50% Off): 199 EUR – Sales end on April 20, 2018
Combo – Early Bird Rate + 2 nights accommodation (60% Off): 449 EUR – Sales end on April 20, 2018
Advance Rate (40% Off): 238.80 EUR – Sales end on May 4, 2018
Combo – Advance Rate + 2 nights accommodation (40% Off): 499 EUR – Sales end on May 4, 2018
Regular Rate (no discount): 398 EUR – Sales end on May 8, 2018
Register here!
Visit the official website for more details about speakers and agenda: www.marebalticumgaming.com
The post Mare Balticum Gaming Summit 2018, the right time to address the industry in the Baltic and Scandinavian region appeared first on CalvinAyre.com.
ASA stops Paddy Power's "Papa Loves Mambo" ad broadcast
Posted: 29 Nov 2017 04:13 AM PST
British advertising watchdog Advertising Standards Authority has ordered bookmaker Paddy Power to stop airing a controversial advertisement that promotes gambling in the workplace.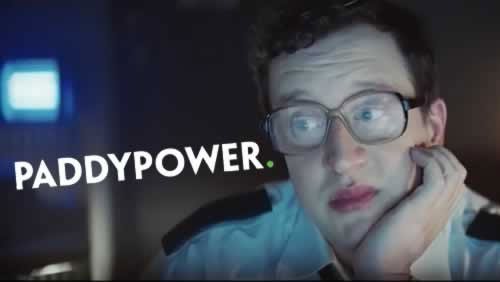 In a ruling posted on its website, ASA found that the bookmaker breached the UK Code of Broadcast Advertising (BCAP Code) when it aired the "Papa Loves Mambo" ad, which showed a casino security guard singing while playing Paddy Power Casino on his mobile device.
"The ad must not be broadcast again in its current form. We told Paddy Power to ensure their ads did not feature gambling in a working environment," the ASA ruling read.
The complaint against the Paddy Power advertisement stemmed from two concerned citizens who claimed that the ad was socially irresponsible because it implied it was acceptable to gamble in the workplace.
In response, Paddy Power contended that its advert did not violate the BCAP and that it's not "socially irresponsible" to advertise a gambling product in a casino.
The British bookmaker also refuted the allegations that its advert promotes gambling in a workplace, saying that the main character in the ad – a jaded casino security guard – was on a permitted break from work.
Paddy Power also pointed out other references indicating that the main character was on a break, including the depiction of the character turning away from his desk and holding/eating a sandwich.
The voice-over line "… when I'm on break" added to that impression, according to the bookmaker.
Finally, Paddy Power stressed that the BCAP code did not stipulate that ads must not feature people gambling when on a break in the workplace.
ASA, however, wasn't convinced by Paddy Power's arguments. "Because the ad featured gambling in a working environment, which was prohibited under the BCAP Code, we considered the ad portrayed gambling behavior that was socially irresponsible," the ASA ruling read.
The post ASA stops Paddy Power's "Papa Loves Mambo" ad broadcast appeared first on CalvinAyre.com.
Russian tax plan to weigh heavy on Summit Ascent: Union Gaming
Posted: 29 Nov 2017 02:42 AM PST
Hong Kong-listed casino operator Summit Ascent is bracing itself for the Russian Duma's plans to hike gaming taxes throughout the Russian Federation by next year.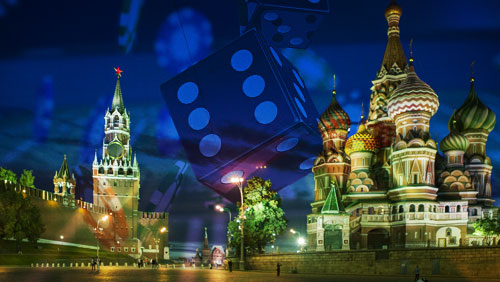 International brokerage Union Gaming Securities Asia Ltd. warned on Wednesday that Summit Ascent's earnings before interest, taxation, depreciation and amortization (EBITDA) for 2018 may take a hit by as much as 6 percent should Russia gives the greenlight to boost the tax on gaming devices.
"Primorsky (Vladivostok) already set taxes at the high-end of the federal range, and should the bill be passed and Primorsky choose to remain at the high-end, this would have an ~HK$11 million impact on our 2018 EBITDA estimate (6% below our current forecast). There is further speculation that tax rates could be adjusted higher still post-2018," Union Gaming analyst Grant Govertsen said in a note.
Russia doesn't impose taxes on gross gaming revenues, instead imposing monthly flat taxes on gaming devices.
Earlier this month, the Russian Duma approved on its first reading a draft bill that aims to hike the top levy per gaming table to 250,000 rubles (US$4,280), up from 125,000 rubles.
The draft bill also includes measures to raise the maximum tax levy on gaming machines in Russia from 7,500 rubles to 15,000 rubles ($257).
Summit, for its part, pointed out that "it is too early for the board of directors of the Company to predict whether the above proposed changes will become legally enforceable."
It also tried to placate investors by saying that the company is constantly communicating with the Primorsky government on the matter, and reportedly has been assured that the government is keen to "maintain the tax rates at existing levels should the bill be enacted."
The draft bill, however, is just one of the few headwinds that Summit is facing, said Govertsen, who also pointed out that illegal gambling remains a concern in Primorsky.
Summit is likely to "slow-play the development of Tigre de Cristal's phase 2, which is slated to open in the second half of 2019" because of this problems, according to Govertsen.
"While there has been some enforcement against illegal gaming venues in much closer proximity to the population base relative to the company's property, the vast majority of locals-oriented GGR is still being captured by illegal venues," the analyst added.
The post Russian tax plan to weigh heavy on Summit Ascent: Union Gaming appeared first on CalvinAyre.com.
You are subscribed to email updates from CalvinAyre.com.
To stop receiving these emails, you may unsubscribe now.
Email delivery powered by Google
Google, 1600 Amphitheatre Parkway, Mountain View, CA 94043, United States