---
TAMPA SERIAL KILLER ARRESTED! HOWELL DONALDSON, A McDONALD'S EMPLOYEE, CHARGED WITH MURDER OF FOUR PEOPLE
Posted: 28 Nov 2017 10:08 PM PST
( Daily Mail ) The alleged Tampa serial killer has been arrested and charged with murdering four people.
Howell Donaldson was arrested after police received a tip from a McDonald's Tuesday afternoon about a man with a gun and brought him in for questioning.
The 24-year-old was brought in after a gun was recovered from the scene, according to WFLA.
Donaldson, who goes by Trai because it is a family name, has been charged with four counts of first degree murder and accused of fatally shooting Benjamin Mitchell, Monica Hoffa, Anthony Naiboa and Ronald Felton.
Gail Rogers works at the McDonald's with Donaldson, and told The Tampa Bay Times he walked into the restaurant in his work uniform and asked the manager to hold his loaded 9mm handgun..
He then walked to Amscot to get a payday loan, and the manager had Rogers alert a female officer in the McDonald's about what had just happened. That officer then called for backup.
Read more: Tampa 'serial killer' is arrested: McDonald's employee, 24, is charged with FOUR counts of first degree murder after he 'asked his manager to hold a 9mm handgun for him'
TRUMP FAMILY CHRISTMAS CARD WISHES AMERICANS 'MERRY CHRISTMAS' INSTEAD OF 'HAPPY HOLIDAYS'
Posted: 28 Nov 2017 10:04 PM PST
Merry Christmas is back in the White House! The Trump family debuted their holiday card with greetings of  'Merry Christmas and a Happy New Year'  instead of the generic, more politically correct, 'Happy Holidays.'
The goldTrump card is signed by President Trump, first lady Melania Trump and even 11-year-old Barron and was displayed in the White House's 'Bookseller's' area.
Last year's card sent out by Obama included a family photo and a 'joyous holiday season' greeting.
TRUMP: MEDIA SHOULD COMPETE FOR 'FAKE NEWS TROPHY' – FOX NOT INCLUDED
Posted: 28 Nov 2017 05:50 PM PST
President Donald Trump proposed on Monday that there should be a contest between news networks and CNN, but excluding Fox,  for dishonest coverage where the winner would receive a "fake news trophy."
We should have a contest as to which of the Networks, plus CNN and not including Fox, is the most dishonest, corrupt and/or distorted in its political coverage of your favorite President (me). They are all bad. Winner to receive the FAKE NEWS TROPHY!
CNN WANTS TO BAN THE TERM 'FAKE NEWS'…HEY, THAT'S AN EXCLUSIVE CNN TROPHY!
Posted: 28 Nov 2017 05:38 PM PST
( Fox News ) CNN wants to ban the term "fake news?"
 In an
opinion piece
on the cable news network's website Sunday, writers Hossein Derakhshan and Claire Wardle called for scrapping the term President Trump has made synonymous with CNN. The duo wrote that use of the term "fake news" is "not only self-defeating, it oversimplifies a very complex problem" and it devalues the expression that has "become meaningless" over the past year.
The phrase is now "used to describe any piece of information that someone else didn't like" and has been "has become weaponized by politician," Derakhshan and Wardle wrote, adding the term should be used when referring to clearly false content such as the viral photo of a shark swimming up a Texas highway during Hurricane Harvey (spoiler alert: the photo wasn't real).
Read more: Liberal CNN publishes column asking to ban the term 'fake news'
TRUMP SHOWS EMPTY SEATS OF PELOSI AND SCHUMER AFTER NO-SHOW AT WHITE HOUSE MEETING
Posted: 28 Nov 2017 05:34 PM PST
President Trump trolls Democrat Party leaders, Chuck Schumer and Nancy Pelosi, by showing two empty seats of the tantrum  throwing top Democrats who are no-show at the White House meeting for tax reform and military funding.
President Trump:
Meeting with "Chuck and Nancy" today about keeping government open and working. Problem is they want illegal immigrants flooding into our Country unchecked, are weak on Crime and want to substantially RAISE Taxes. I don't see a deal!
CNN TO BOYCOTT WHITE HOUSE CHRISTMAS PARTY – A 'GOOD NEWS', SAYS SARAH SANDERS
Posted: 28 Nov 2017 05:12 PM PST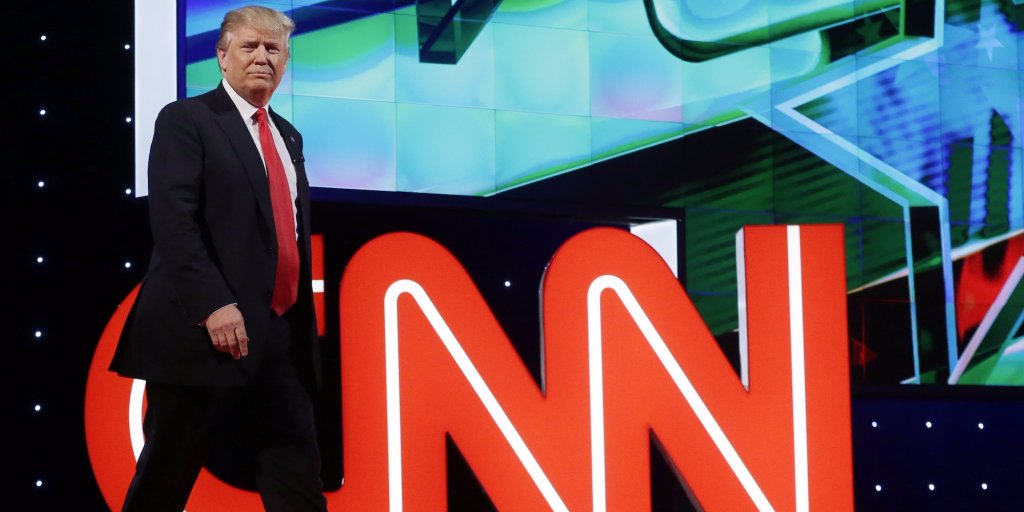 CNN is taking a knee – will boycott White House Christmas Party. A 'good news' and 'early Christmas' present, says Sarah Sanders.
CNN said in a statement on the boycott:
"CNN will not be attending this year's White House Christmas party. In light of the President's continued attacks on freedom of the press and CNN, we do not feel it is appropriate to celebrate with him as his invited guests. We will send a White House reporting team to the event and report on it if news warrants
You are subscribed to email updates from 70news.
To stop receiving these emails, you may unsubscribe now.
Email delivery powered by Google
Google, 1600 Amphitheatre Parkway, Mountain View, CA 94043, United States