---
ATTORNEY FOR KATE STEINLE'S KILLER: Those Who Were Outraged By Steinle's Killing Are Racists (VIDEO)
Posted: 30 Nov 2017 11:07 PM PST
Five times deported Mexican illegal immigrant, Jose Zarate, who admitted shooting and killing Kate Steinle while she was walking with her father on a San Francisco pier was found not guilty of second-degree murder. Kate Steinle died in her father's arm.
But according to Jose Zarate's lawyer, Francisco Ugarte, if you're outraged, you're just being racist: 'This swarm of reflection and reaction on the basis of what I believe to be the racial dynamics of this case'
Jose Ines Garcia Zarate's attorney Francisco Ugarte statement:
Attorney Francisco Ugarte: I believe today is a vindication of the rights of immigrants. That today we have to reflect all of us on how we talked about this case in the beginning. And how this swarm of reflection and reaction on the basis of what I believe to be the racial dynamics of this case. Nothing about Garcia Zarate's ethnicity, nothing about his immigration status, nothing about the fact that he was born in Mexico had any relevance on what happened on July 1, 2015.
( Video below )
President Trump calls the verdict 'disgraceful.'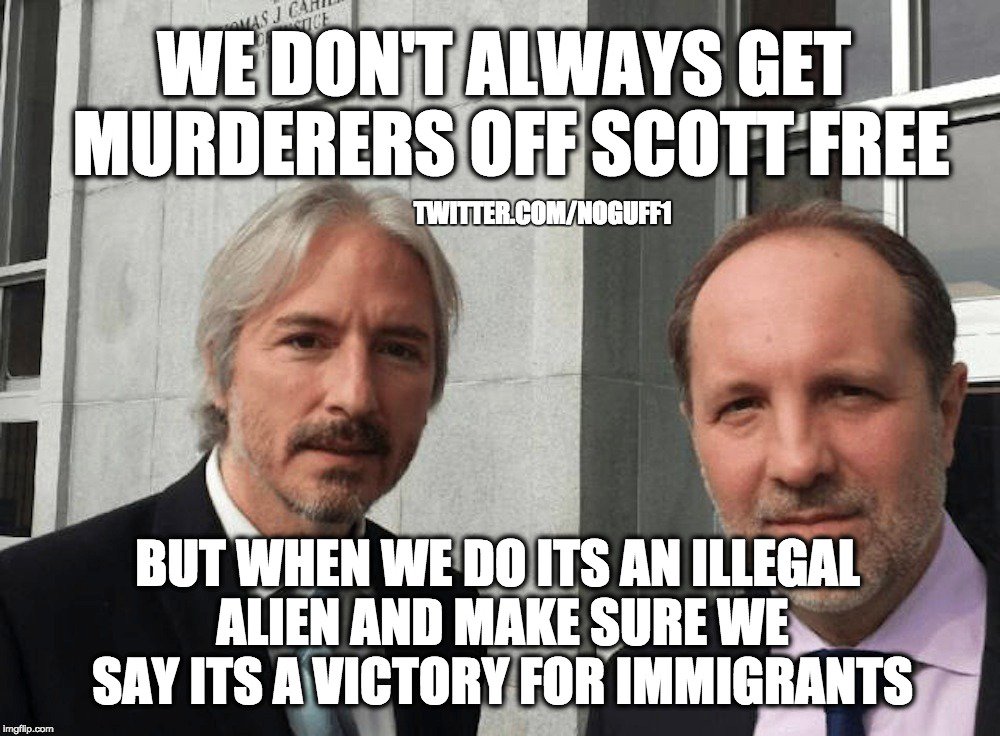 JIMMY KIMMEL'S PAID THUG DISRUPTS ROY MOORE SPEECH AT CHURCH SERVICE
Posted: 30 Nov 2017 05:42 PM PST
On Thursday the Roy Moore Campaign blasted Jimmy Kimmel for using his paid thug Tony Barbieri to disrupt a PRAYER SERVICE in Alabama:
The U.S. Senate campaign of Judge Roy Moore is firing back at Jimmy Kimmel and his paid trickster Rich Barbieri—also known as "Jake Byrd"—for disrupting a worship service at which Moore spoke here on Wednesday night.

"Jimmy Kimmel and the 'Hollywood elite' cross the line when they invade our Churches under a disguise and attempt to make a mockery of our worship services," Drew Messer, a senior adviser to Moore, told Breitbart News on Thursday morning after the incident at the church on Wednesday night.

On Wednesday evening, after the pastor of Magnolia Springs Baptist Church here in Theodore, Alabama, just outside Mobile warned attendees of a worship service at which Moore was speaking multiple times that it was against the law in Alabama to disrupt worship services, Barbieri proceeded to interrupt the worship service during Moore's speech.

Earlier during the Judge's remarks, a leftist protester who infiltrated the church started shouting at Moore. "But the whole town says you did it!" the man yelled as Moore began debunking the allegations against him. "The entire town? All the girls are lying?"
DOW JONES NEW ALL-TIME HIGH! CROSSES 24,000…MAGA!
Posted: 30 Nov 2017 05:25 PM PST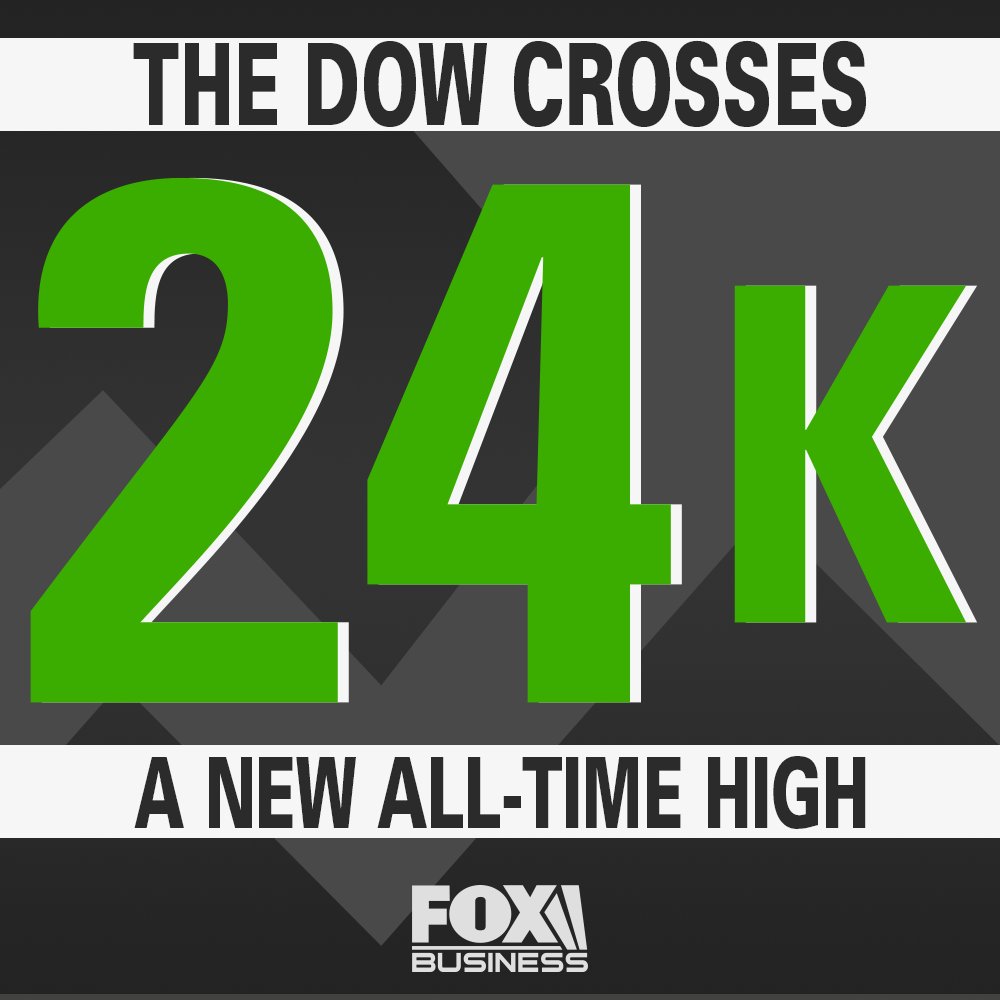 ( CNBC ) Stocks rallied on Thursday as the possibility of the Senate passing a bill aimed at overhauling the U.S. tax code increased.
The Dow Jones industrial average surged 331.67 points to close above 24,000 for the first time, with United Technologies leading advancers on the 30-stock index.
The S&P 500 advanced 0.8 percent to close at 2,647.58 — an all-time high — with industrials and information technology among the best-performing sectors. L Brands and Kroger were the best-performing stocks in the index.
The Nasdaq composite rose 0.7 percent to close at 6,873.97, rebounding from a 2 percent decline in the previous session. Tech giants like Facebook, Amazon, and Apple all traded higher.
Read more: DOW 24,272!
BAD! KATE STEINLE'S 5-TIMES DEPORTED, ILLEGAL ALIEN MURDERER IN SAN FRANCISCO FOUND NOT GUILTY
Posted: 30 Nov 2017 05:20 PM PST
SAN FRANCISCO (CBS SF & AP) — Jurors Thursday afternoon acquitted the illegal immigrant accused of killing Kate Steinle as she walked with her father on a crowded San Francisco pier of all charges except for felony possession of a firearm.
A spokesperson for the Superior Court of California made the announcement that the jury had reached a verdict shortly after 3 p.m. Shortly after 4:30 p.m., the shocking verdict was announced that Jose Ines Garcia Zarate was found not guilty of all charges except for the gun possession charge.
Jurors have been deliberating on the case since Tuesday, November 21, after prosecutors and defense attorneys finished their arguments whether Garcia Zarate was a hapless homeless man who killed Steinle in a freak accident or a calculated murderer intent on playing a sick game
Defense attorney Matt Gonzalez spoke after the verdict was read, first taking a moment to offer condolences to the Steinle family.
"I hope that they do not interpret this verdict as diminishing in any way the awful tragedy that occured," said Gonzalez.
Steinle was walking with her father and a family friend in July 2015 when she was shot, collapsing into her father's arms. Garcia Zarate had been released from the San Francisco jail about three months before the shooting, despite a request by federal immigration authorities to detain him for deportation.
He had been deported five times and was wanted for a sixth deportation.
Steinle's death put San Francisco and its "sanctuary city" policy in the spotlight, as Democrats and Republicans lashed out at city officials for refusing to cooperate with federal deportation efforts.
Read more: ILLEGAL 'NOT GUILTY' IN KATE STEINLE MURDER CASE…
PHOTOS: PRES. TRUMP AND MELANIA LIGHT THE NATIONAL CHRISTMAS TREE
Posted: 30 Nov 2017 04:53 PM PST
President Trump: " The Christmas Story begins 2,000 years ago with a mother, a father, their baby son and the most extraordinary gift of all—the gift of God's love for all of humanity. Whatever our beliefs, we know that the birth of Jesus Christ and the story of his life."
( Daily Mail ) President Donald Trump and first lady Melania Trump kicked off the holiday season in the nation's capital Thursday evening by lighting the National Christmas for the first time.
For the special event that also included the Pageant of Peace ceremony, the first family was joined by hosts Dean Cain and Kathie Lee Gifford on the White House Ellipse.
Several White House officials were in attendance for the popular occasion including Donald Trump Jr.'s family and Tiffany Trump.
Ivanka Trump was also in attendance, as she brought along her young children – Arabella, Joseph and Theodore -and husband Jared Kushner.
The busy mother-of-three, who has spent time recently traveling abroad as White House senior advisor to her father, was sporting an Altuzarra's AW17 collection $3,000 Bellasio collarless double-breasted wool coat.
The program kicked off with Interior Secretary Ryan Zinke introducing the president while speaking from the podium.
'Merry Christmas, America,' he said, referring to the glowing tree behind him as 'another iconic image of this blessed holiday,' along with nativity scenes, presents, and cookies for Santa.
Read more: Trump has his finger on the button (luckily it's only for the National Christmas tree): Festive fun for all the First Family
DUMB! ROY MOORE'S ACCUSER USES EMOTIONAL OPINION: 'MOORE HATES JEWS, BLACKS AND MUSLIMS. THAT IS MY FEELING'
Posted: 30 Nov 2017 04:42 PM PST
Roy Moore's accuser, Faye Gary, dumbest claim: 'Roy Moore hates Jews, blacks and Muslims…That is my feeling."
Gary said she was responsible for keeping an eye on Moore at the Gadsden Mall because he would make unwanted sexual advancements on young women.
As reported, Moore Put Her Brother in Prison on Drug Charges…
Breitbart News reports:
Speaking in a Breitbart News interview on Wednesday, Gary falsely claimed that Moore "wanted to keep segregation here in the south."

She then claimed that Moore "hates Jews. He hates blacks. He hates Muslims. He hates gays."

When challenged for specifics, Gary conceded that "I don't know exactly what he said about Jews, but he doesn't like Muslims. I know he doesn't like Muslims. It is my personal feeling that he doesn't like blacks."

When further petitioned to support her charges, especially her claim that Moore "hates blacks" and supports segregation, Gary further admitted, "I am not sure. That is my feeling."
VOTER FRAUD! DNC OFFERS FREE BUS RIDES FOR BLACK VOTERS IN GEORGIA TO VOTE IN ALABAMA
Posted: 30 Nov 2017 04:21 PM PST
Via Reddit thread.
African-Americans in Georgia: The Democratic Party needs you to make a short trip to Alabama on December 12 and vote against the right-wing Republican Senate candidate and child molester Roy Moore If you need transportation, we have buses available. Call 202 863-8000
Voter fraud! The Democrat Party is giving free bus rides for black voters from Mississippi, Georgia and Tennessee to go to Alabama and vote against GOP candidate Roy Moore on December 12. The phone number listed in the title to the thread in r/Georgia is the phone number for the D.C. office of the DNC ( Democratic National Committee 430 South Capitol St. SE Washington, DC 20003. Main phone number: 202–863-8000. ).
VOTER FRAUD! DEMS ARE CALLING FOR BLACK VOTERS IN MISSISSIPPI TO VOTE IN ALABAMA SENATE RACE…THIEVES!
Posted: 30 Nov 2017 03:51 PM PST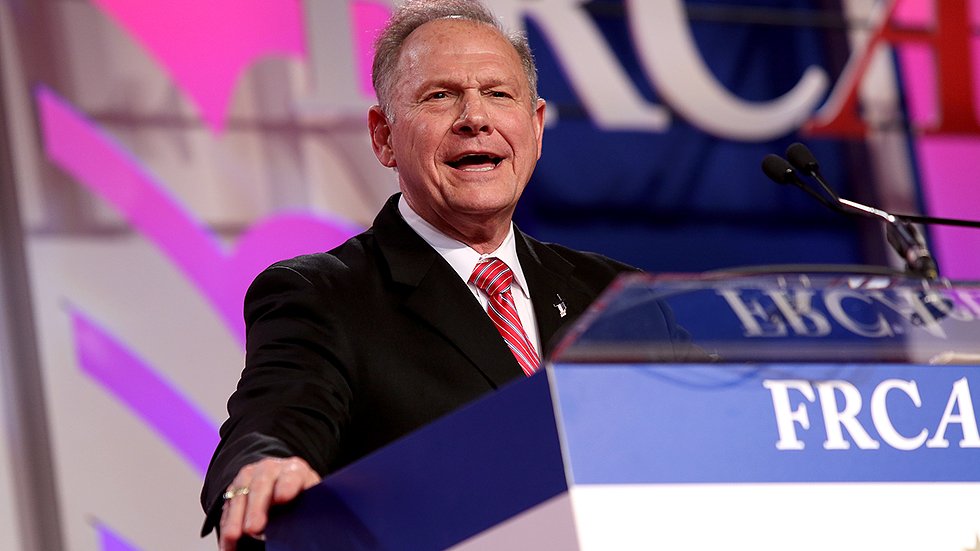 'African-Americans in Mississippi' Pressured To Vote In Alabama Senate Race
Big League Politics reports:
Democratic activists are making a last-minute push to get out the vote against Roy Moore in Alabama by encouraging "African-Americans in Mississippi" to vote in the wrong state.
Sources on the ground in Alabama confirm that these tactics are real, and they are being used by supporters of Democrat Doug Jones.
Big League Politics received evidence of a Reddit call for "African-Americans in Mississippi" to "make a short trip to Alabama on December 12." That Reddit thread is still active.
You are subscribed to email updates from 70news.
To stop receiving these emails, you may unsubscribe now.
Email delivery powered by Google
Google, 1600 Amphitheatre Parkway, Mountain View, CA 94043, United States