---
Lil Peep's 'suspicious' death under investigation by police
Posted: 01 Dec 2017 10:03 AM PST
Police are investigating the "suspicious death" of 21-year-old bisexual rapper Lil Peep.
On Nov. 15, Lil Peep, real name Gustav Åhr, was found dead on his tour bus with evidence suggesting he died from an overdose of anti-anxiety medication Xanax.
Sergeant Pete Dugan from the Tucson, Arizona Police Department told Rolling Stone the death is considered "suspicious" because Peep was too young to die from natural causes and there was drug evidence found on the tour bus.
There is speculation that Peep may have taken Xanax laced with Fentanyl, which frequently results in death by overdose. Detectives are waiting for a toxicology report to come back in six to eight weeks.
"It appeared to have been an overdose from evidence found near his body – most likely from Xanax or a combination of different drugs," Dugan told Rolling Stone. "But we're not medical examiners. We have to wait for a toxicology report. Until we get that, we don't know the cause of death."
TMZ reports that police are also investigating how Peep obtained the drugs. Police are looking into text messages sent from Mariah Bons, a fan who visited Peep on his tour bus shortly before his death.
"GBC [Lil Peep] high af because of me and my friend lol," Bons writes in one message.
In another she writes, "He passed the f*** out my brother called and I tried to get him to say hi to my brother but he wouldn't wake up …"
Dugan notes that any further investigation depends on the toxicology report.
A memorial service for Peep is scheduled for Saturday in Long Beach, New York.
'The Andy Griffith Show' star Jim Nabors dies at 87
Posted: 01 Dec 2017 09:41 AM PST
Actor Jim Nabors, best known for his role as the goofy Gomer Pyle on "The Andy Griffith Show," died at his home in Hawaii on Thursday morning. He was 87.
Born in Sylacauga, Alabama, Nabors kicked off his entertainment career singing in high school and church before attending the University of Alabama. Later, he was discovered by Andy Griffith in a Los Angeles nightclub which led to his role as the mechanic Gomer Pyle on "The Andy Griffith Show."
The role was intended to be a one episode appearance but Nabors played the character for two seasons. He went on to star in the spin-off series "Gomer Pyle, U.S.M.C.," which originated the popular catchphrase, "gawwwleee," for five seasons.
His other acting credits include "The Best Little Whorehouse in Texas" and "Stroker Ace." Nabor was also a singer and released 28 albums. He performed "Back Home in Indiana" at the Indy 500 for the last time in 2014.
Nabors is survived by his husband Stan Cadwallader, who he married in 2013.
Dominion joins Equality Virginia pro-LGBT business initiative
Posted: 01 Dec 2017 09:16 AM PST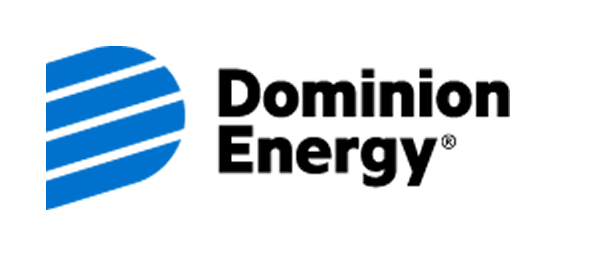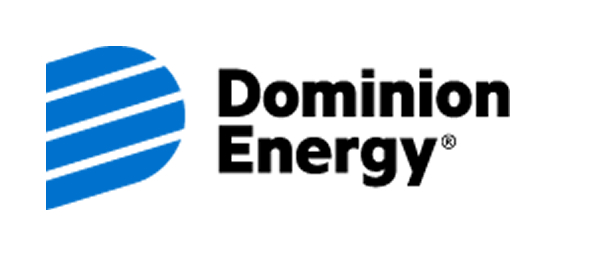 Equality Virginia on Thursday announced Dominion Energy has joined its initiative that encourages businesses to adopt LGBT-friendly policies.
James Parrish, executive director of Equality Virginia, made the announcement at his organization's second annual Virginia Competes Luncheon that took place at the Tower Club in Tysons Corner.
"Dominion Energy is one of the nation's largest producers and transporters of energy," said Dominion Energy General Manager Colleen Larkin Bell. "Our company is built on a proud legacy of public service, innovation and community involvement. In signing the Virginia Competes statement, we are celebrating differences and embracing all aspects of diversity — including cultures, styles and ways of thinking."
"By treating our customers and each other with respect, we will unlock the potential in each one of us to excel in a safe, inclusive and tolerant community and serve each of our customers with the highest level of commitment and satisfaction," she added. "Only when we work together can we truly unleash our collective brilliance and perform at the highest level to achieve success."
Equality Virginia in a press release noted Dominion Energy is the 11th company to join Virginia Competes. Capital One, CarMax, Genworth, Goodwill of Central and Coastal Virginia, Hunton and Williams, LeClairRyan, Mercer, Northrop Grumman, Snagajob and Williams Mullen already support the program.
"It wonderful to have this opportunity to shine a light on the great work Virginia's top companies are doing to keep the commonwealth moving forward," said Parrish. "The growth seen our Virginia Competes program demonstrates that Virginia can be a destination where businesses and their employees can excel because of the inclusive leadership and policies of its preeminent employers." 
Stein Club to honor Takano at holiday party
Posted: 01 Dec 2017 07:09 AM PST
The Gertrude Stein Democratic Club will present its Justice Award for "promoting and working to advance LGBT rights nationally" to U.S. Rep. Mark Takano (D-Calif.) at its Annual Holiday Party on Dec. 5 at the Dupont Italian Kitchen at 1637 17th St., N.W.
Takano won election in 2012 as the first openly gay person of color to the U.S. House of Representatives. He represents California's 41st congressional district, which includes the city of Riverside.
Takano, whose grandparents emigrated to the U.S. from Japan, has emerged as a vocal critic of the Trump administration, especially of the administration's positions and actions on immigration.
In a statement released this week, the Stein Club said Takano and two local activists who will also be honored by the club were expected to join club members in celebrating the electoral wins by Democrats in the November election.
"Democrats are eager for the 2018 midterm elections after our wins in November," said Stein Club President Earl Fowlkes. "We want to celebrate this blue wave of victories at our holiday party, recognize local and national leaders who have gone above and beyond for our community, and welcome new and energized Democrats to the party," he said.
In addition to presenting its Justice Award to Takano, the club will present its annual Michael Bustamonte and James Zais Political Development Award to local activist Cristina Rivera-Calvillo in recognition of her "contributions to political developments and social advocacy in the DMV Latinx communities."
In its statement, the club said it will present its Heil-Balin Community Service Award to Dupont Circle Advisory Neighborhood Commissioner Randy Downs "for his outstanding and unique community service in advancing the rights of the local LGBT community."
The holiday party is scheduled to begin at 7 p.m., the statement says. Non-members are welcome to attend, club officials said. Among those expected to attend are candidates running in the city's 2018 elections for various positions, including D.C. City Council seats.
Trump's World AIDS Day proclamation leaves out LGBT people
Posted: 30 Nov 2017 01:31 PM PST
President Trump's first-ever proclamation for World AIDS Day calls for eradication of the disease "as a public health threat," but leaves out enumeration of marginalized groups — such as LGBT people — who are most affected by the epidemic.
Trump issued the proclamation on Thursday on the day before World AIDS Day, which many HIV/AIDS advocates observe to draw attention to the disease. An estimated 1.1 million people in the United States are living with HIV/AIDS and 36.7 million people across the globe.
For the first time, Trump says his administration is committed to ending the HIV/AIDS across the globe — a pledge his predecessors in the White House have made, but Trump hadn't taken until now.
"Today, on World AIDS Day, we honor those who have lost their lives to AIDS, we celebrate the remarkable progress we have made in combatting this disease, and we reaffirm our ongoing commitment to end AIDS as a public health threat," Trump writes.
Consistent with his use of faith in public announcements, Trump invokes the use of prayer to draw attention to those who've died of HIV/AIDS.
"On this day, we pray for all those living with HIV, and those who have lost loved ones to AIDS," Trump writes.
Trump hails the success of public-private partnerships in HIV prevention and treatment as well as President's Emergency Plan for AIDS Relief, a plan to combat the HIV/AIDS epidemic globally.
"Through the President's Emergency Plan for AIDS Relief (PEPFAR) and its data-driven investments in partnership with more than 50 countries, we are supporting more than 13.3 million people with lifesaving antiretroviral treatment," Trump says. "We remain deeply committed to supporting adolescent girls and young women through this program, who are up to 14 times more likely to contract HIV than young men in some sub-Saharan African countries."
Im the future, Trump pledges to continue to invest in testing strategies "to help people who are unaware they are living with HIV learn their status" and to implement the recent PEPFAR Strategy for Accelerating HIV/AIDS Epidemic Control, which seeks to guide investments in more than 50 countries to control the epidemic
"Due to America's leadership and private sector philanthropy and innovation, we have saved and improved millions of lives and shifted the HIV/AIDS epidemic from crisis toward control," Trump says. "We are proud to continue our work with many partners, including governments, private-sector companies, philanthropic organizations, multilateral institutions, civil society and faith-based organizations, people living with HIV, and many others."
But the proclamation lacks explicit inclusion of marginalized groups whom HIV/AIDS most affects, such as LGBT people. According to the Centers for Disease Control, gay and bisexual men make up an estimated 70 percent of new HIV infections in the United States. Although transgender specific-data is limited, an estimated 22 percent of all transgender women have HIV.
In contrast to Trump's proclamation, Obama's proclamation in 2016 spells out LGBT people are among the individuals who are at highest risk of contracting HIV/AIDS.
"In the United States, more than 1.2 million people are living with HIV," Obama wrote. "Gay and bisexual men, transgender people, youth, black and Latino Americans, people living in the Southern United States, and people who inject drugs are at a disproportionate risk."
Trump didn't have an explicit plan to combat HIV/AIDS during his presidential campaign, but the proclamation isn't the first time he's addressed the issue. In June, Trump issued a statement observing National HIV Testing Day and encouraged Americans to learn their HIV status.
Moreover, Trump's praise for programs like PEPFAR ignores his own plans to slash the initiatives. His fiscal year 2018 budget proposal would decrease the Global Fund to Fight AIDS, Tuberculosis and Malaria and PEPFAR by 17 percent each, making more than $1 billion in cuts.
Joel Kasnetz, a spokesperson for the Democratic National Committee, said Trump is trying to erase his own record in his World AIDS Day proclamation.
"Pretending to recognize World AIDS Day while proposing to slash PEPFAR's budget by $1 billion is downright insulting," Kasnetz said. "Trying to erase LGBTQ people from the history of HIV/AIDS is another slap in the face. In his first year in office, Trump hasn't missed an opportunity to be cruel to the LGBTQ community and the millions living with HIV all over the world.
Carl Schmid, deputy executive director for the AIDS Institute, said the proclamation has "some significant developments," such as the call to end HIV/AIDS, but leaves much to be desired.
"While pleased to have president's commitment, note that his only plan for U.S. is HIV testing," Schmid said. "Need other prevention efforts and care and treatment, but [Trump's] silent on that."
Washington Blade, April Ryan excluded from White House's Christmas party guest list
Posted: 30 Nov 2017 12:20 PM PST
For the first time in years, the White House has excluded notable black and LGBT reporters from its Christmas party guest list.
Chris Johnson, chief political and White House reporter for the Washington Blade, received numerous invites under the Obama administration and was an attendee to the annual event for the last seven years. Johnson told Politico he contacted the White House to ask about this year's invitation but his query went unanswered.
"I assumed it was an oversight, because I'm at the White House every day and contribute to the pool reports," Johnson says. "I could interpret this as playing favorites. The lack of invite is very consistent with me being ignored by White House press secretary Sarah Sanders during the press briefings."
Johnson added to the Independent that his exclusion is "just kind of consistent with the policy of the administration to exclude LGBTQ people."
The NAACP tweeted on Wednesday morning that April Ryan, the White House correspondent for American Urban Radio Networks and a CNN contributor, was also missing from the guest list. This is the first time in 20 years Ryan was not extended an invite.
"April Ryan, the White House correspondent for American Urban Radio Networks and a CNN contributor, told the Post she was not invited for the first time in 20 years covering the White House." https://t.co/kYzsVFMpXG

— NAACP (@NAACP) November 29, 2017
When asked by the Washington Post if she knew why she wasn't invited, Ryan says she has "no clue" but doesn't think it was a mistake.
"I don't think I was overlooked. I think they don't like me. For whatever reason, they have disdain for me," Ryan says.
Like Johnson, Ryan has been vocal about her observation of the White House's treatment of certain reporters. She told Essence that reporters of color are treated as "opposition" to the Trump administration.
CNN announced they will also be absent from the event and have declined the invitation.
"CNN will not be attending this year's White House Christmas party," a CNN spokesperson said in a statement. "In light of the President's continued attacks on freedom of the press and CNN, we do not feel it is appropriate to celebrate with him as his invited guests. We will send a White House reporting team to the event and report on it if news warrants."
The White House's annual Christmas party takes place on Friday at 2 p.m.
'American Gods' showrunners Bryan Fuller, Michael Green depart series
Posted: 30 Nov 2017 11:03 AM PST
Showrunners Bryan Fuller and Michael Green are departing from "American Gods," according to Variety.
Fuller and Green, who also served as the show's executive producers, have exited the show due to "budget and creative direction" clashes with producer FremantleMedia.
Variety reports that Fuller and Green were pushing for a per-episode budget of almost $10 million for the show's second season. The show has not yet named a replacement showrunner. Reportedly, more than half of the second season's scripts have been written.
"American Gods," based on the novel by Neil Gaiman, followed the battle between old gods, such as Love and Evil, and new gods like Technology. The series aired a groundbreaking episode in its first season which featured an explicit gay sex scene between Salim (Omid Abtahi) and Middle Eastern god Jinn (Mousa Kraish).
The second season is expected to air in mid-2018.
'The Flash' airs superhero kiss between Wentworth Miller and Russell Tovey
Posted: 30 Nov 2017 10:43 AM PST
Wentworth Miller and Russell Tovey locked lips in a recent episode of "The Flash."
Tovey made his debut as The Ray on "The Flash" as part of "Crisis on Earth-X," a crossover series spanning "The Flash", "Arrow," "Supergirl" and "Legends of Tomorrow." The crossover takes place in an alternate timeline where Nazis won World War II.
During the episode, The Ray shares a kiss with his partner, fellow superhero Citizen Cold (Wentworth Miller).
Fans were excited to see two superheroes, and two out actors, kiss during a primetime television event.
Y'ALL! Wentworth Miller, a gay man playing a gay superhero just kissed @RussellTovey, a gay man playing another gay superhero. We. Have. Been. BLESSED! YESSS!!! #CrisisOnEarthX

— Rusty Hatchell (@rustyhatchell) November 29, 2017
Yoooooo #CrisisOnEarthX giving us that Russell Tovey x Wentworth Miller smooch.

So much love for this super event <3

P.S. Is there a parallel universe he doesn't do a prison break in? lolololol.

— Chris Carpenter (@ChrisCPTR) November 29, 2017
OMG OMG WENTWORTH AND RUSSELL. I AM DYING.

— Patrixia • (@halo_mess) November 29, 2017
Watch the moment below.
Randy Berry is no longer US LGBTI envoy

Posted: 30 Nov 2017 10:40 AM PST

A State Department spokesperson on Thursday told the Blade that Berry is "currently serving as a deputy assistant secretary" in the State Department's Bureau of Democracy, Human Rights and Labor." The spokesperson said Deputy Assistant Secretary of State for the Bureau of Democracy, Human Rights and Labor Scott Busby is currently carrying out the "role and responsibilities" of the special envoy.

Then-Secretary of State John Kerry announced the position in early 2015 as part of the Obama administration's efforts to promote LGBT and intersex rights abroad. Berry — a career Foreign Service officer — had been in the post since April 2015.

"Mr. Berry is a career Senior Foreign Service Officer who served as the Special Envoy for the Human Rights of LGBTI Persons for two years, which is a common duration for foreign service officer assignments," the State Department spokesperson told the Blade.

Secretary of State Rex Tillerson in August told U.S. Sen. Bob Corker (R-Tenn.) — chair of the Senate Foreign Relations Committee — the special envoy position will remain in place under a State Department overall. The State Department spokesperson with whom the Blade spoke on Thursday reiterated Tillerson's comment.

"The position of the Special Envoy for the Human Rights of LGBTI Persons will be retained and continue to be organized under the Bureau of Democracy, Human Rights and Labor (DRL)," said the spokesperson. "The department is looking to fill the position."

The State Department has continued to support LGBT and intersex rights abroad since President Trump took office.

U.S. Ambassador to Chile Carol Pérez on Nov. 25 spoke at an LGBT and intersex rights rally in the country's capital of Santiago that drew more than 100,000 people. Eric Catalfamo, a gay official with the U.S. Embassy in Costa Rica, earlier this month spoke at the opening of a same-sex marriage conference that took place in the country's capital of San José.

The U.S., France and Brazil blocked Russian and Egyptian efforts to remove a gay-inclusive reference to discrimination from an Olympics resolution the U.N. General Assembly unanimously adopted on Nov. 13. The U.S. in September voted against a U.N. Human Rights Council resolution that includes a provision condemning the death penalty for those found guilty of committing consensual same-sex sexual acts.

An American official told the Washington Blade after the vote the U.S. did support language "against the discriminatory use of the death penalty based on an individual's sexual orientation or gender identity, while also requesting changes to make the larger resolution in accordance with U.S. law" that says the death penalty is legal. The official noted the resolution's main sponsors "did not take those edits onboard, so we were unable to support the larger resolution, which called for a global moratorium on the death penalty, in spite of the fact that it included parts that we support."

The State Department has publicly condemned the ongoing anti-LGBT crackdowns in Egypt and Azerbaijan that have spark outrage around the world.

Tillerson over the summer raised the ongoing crackdown against LGBT Chechens in a letter to Russian Foreign Minister Sergey Lavrov. U.S. Ambassador to the U.N. Nikki Haley and State Department spokesperson Heather Nauert have both publicly condemned the crackdown, but Tillerson and Trump has yet to do so.

The State Department this year acknowledged Pride month, the Transgender Day of Remembrance and Intersex Awareness Day. Nauert last month promoted Spirit Day, which is a campaign that seeks to combat bullying.

The Washington Blade has confirmed that Randy Berry is no longer the special U.S. envoy for the promotion of LGBT and intersex rights abroad.
Israeli professional basketball player Uri Kokia comes out as gay
Posted: 30 Nov 2017 10:27 AM PST
Uri Kokia has come out as gay making him the first professional basketball player to come out as gay in Israel.
Kokia, 36, came out in an interview with ynet.co.il on Wednesday.
"I want to show you can make a long and glorious career as a gay man," Kokia says. "The fear of coming out of the closet is unreal. I want to connect with young people and tell them that you can be different and do what you love."
Kokia has been playing basketball professionally for 15 years. He is currently a striker for Hapoel Ramat Gan. He and his partner live together and are raising a daughter together.
In a Facebook post, Kokia thanked his fans for their support.
"It's not easy to put all the thoughts and feelings I'm going through right now. So I'm just gonna say thank you to everyone… for the kind words," Kokia writes.