---
Europe grapples with blood donation laws
Posted: 03 Dec 2017 06:15 AM PST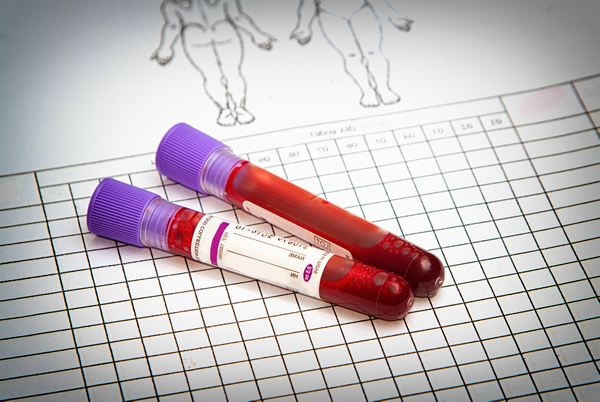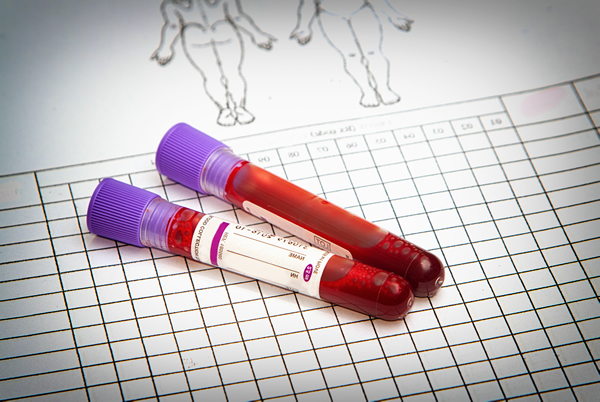 LONDON — England has relaxed its blood donation policy for men who have sex with men while Switzerland holds to its ban, a series of events arriving just before World AIDS Day (Friday, Dec. 1).
Gay men in the U.K. will be allowed to donate blood three months after having sex instead of a year under new rules coming into force today, the Daily Mail reports.
Fears over infections being passed on through donations from gay men led to an outright ban at the height of the AIDS epidemic but that was cut to 12 months in 2011.
Medical advances mean the time limit is reduced further after England joined Wales and Scotland in passing the legislation earlier this year.
"We have one of the safest blood supplies in the world," said Dr. Gail Miflin, medical and research director at NHS Blood and Transplant. "Anyone may require a blood transfusion in the future and so it's in all our interests to ensure that we work hard to keep blood safe for patients."
He said a pre-donation questionnaire is crucial to keeping the blood supply safe.
Switzerland's Parliament this week, however, overturned a decision its House of Representatives had previously passed that would have allowed men who have sex with men to donate after being sexually abstinent for 12 months, Swiss Info reports. That would have been in line with neighboring countries such as France, Germany in England as well as the United States and Australia, but the country's Senate rejected it.
Delay gaps shortening for HIV diagnoses
Posted: 03 Dec 2017 06:09 AM PST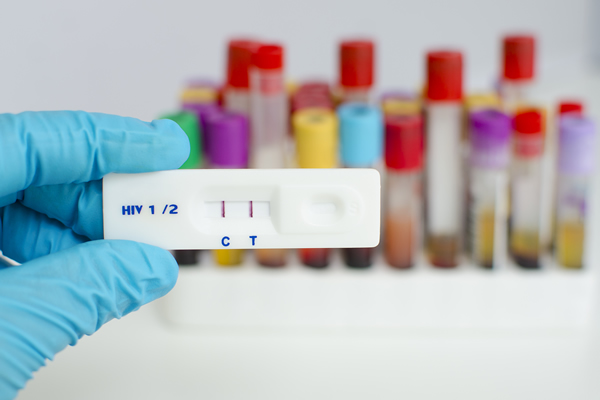 CHICAGO — Delays in the time between becoming infected with HIV and getting a diagnosis are shortening, helped by efforts to increase testing for the virus that causes AIDS, U.S. health officials said according to Reuters.
The report, released online Nov. 28 by the Centers for Disease Control and Prevention, found that 50 percent of the 39,720 people diagnosed with HIV in 2015 had been infected for at least three years, a seven-month improvement compared with 2011, Reuters reports.
Nevertheless, 25 percent of people diagnosed with HIV in 2015 were infected for seven years or more before being diagnosed, Reuters reports.
CDC Director Dr. Brenda Fitzgerald said the report shows the nation is making progress in the fight against HIV, but the gains are uneven, and challenges remain.
"Too many people have HIV infections that go undiagnosed for far too long," Fitzgerald said in a conference call with reporters, according to Reuters.
Shortening the time between HIV infection and diagnosis is key to prevention. The CDC estimates that about 40 percent of new HIV infections are caused by people who did not know they were infected.
Although testing rates increased overall, an estimated 15 percent of people living with HIV in 2015 did not know they were infected, and half of people who were unaware of their infection in 2015 lived in the South, Reuters reports.
The report found many other disparities, with delays in diagnosis varying significantly by race/ethnicity and gender. For example, the estimated time from HIV infection to diagnosis was a median of five years for straight men, twice as long as straight women. The median was three years for gay and bisexual men, Reuters reports.
Canada issues new HIV prevention guidelines
Posted: 03 Dec 2017 06:02 AM PST
TORONTO — New medication guidelines in Canada recommend that people at high risk of contracting HIV take new drugs both before and after virus exposure, EurekAlert reports.
The new strategy, published Monday in the Canadian Medical Association Journal, recommends the combination of PrEP (a pre-exposure prophylaxis drug) and nPEP (a non-occupational post-exposure prophylaxis) as a highly effective way of preventing HIV infection.
"There are new biomedical HIV prevention strategies that have been widely endorsed worldwide by organizations including the WHO, U.S. CDC and others," the study's lead author, Darrell Tan, told EurekAlert. "In particular, PrEP is a highly effective and safe Health Canada-approved method that involves taking a daily pill, which, if taken properly, can offer almost 100 percent protection against new HIV infection."
The drug intervention is to be used alongside other protection, such as condoms, to prevent contracting HIV, according to EurekAlert.
Posted: 03 Dec 2017 05:55 AM PST
Michael,

My boyfriend is going to leave me at home to spend Christmas with his parents, yet again.

Neil and I have been together for five years and I've never even been invited to meet his parents.  They live in a nearby suburb but don't know I exist.

Otherwise Neil is a great boyfriend. He's loving and very attentive to me. We always have a lot to talk about and are interested in each others' lives and work. He knows how to soothe me when I'm sad. Because he is with me, I feel safe in the world, I think for the first time in my life. That's saying a lot because I am in my 50s.

But when Neil goes to his parents for Christmas without me, I feel so lonely. I don't have many friends and my own family turned their backs on me long ago because I am trans.

Neil is worried that his parents, older and not open-minded, would kick us both out of the house if I showed up (I think they'd clock me), and then stop talking to him.

His parents are both in their late 80s, practically homebound with many health problems. He says they need his help and he wants to spend their last Christmases with them.

I'm not sure how to talk to Neil about this without crying or getting angry.

I'm wondering if I should tell Neil he has to choose. That feels mean but it also feels mean that he is leaving me every Christmas. I don't mind that he goes over every Saturday for a few hours to take care of them, but being left alone each year on Christmas is hard.
Michael replies:
I'm sorry, I know it is painful to be treated as "less than" because you are different.
You could tell Neil he must choose you or lose you, but threatening consequences unless your partner does your bidding is a dangerous move. Once you introduce this dynamic into a relationship, it's difficult to stop.
Instead, I suggest that you back off the precipice by having a conversation or series of conversations that might bring you and Neil closer.
How? Start by acknowledging how hard it is to talk when you have two different positions on such an important matter. This move alone might soften the mood between you. Keeping in mind what you love about each other as you speak could help you keep relatively calm. Striving to listen with empathy, rather than focusing on your rebuttal, would likely make it easier for each of you to understand your partner's position.
Regarding Neil's fears of parental rejection: I would encourage him to get clarity about whether he is keeping you secret out of fear or based on where his parents might actually stand. Perhaps they are more open-minded than he thinks, or would be willing to stretch to accept the two of you rather than lose their son's support. Perhaps not.
If Neil won't shift, you will have decide whether you're willing to live with him as he is: a guy who loves you, soothes you, makes you feel safe and leaves you alone for Christmas to visit his ill, possibly closed-minded parents.
Working as a couples therapist for the past two decades, I've learned that at some points, all of us are bound to be gravely disappointed by our significant other. That just comes with being in a relationship: two people sometimes want very different things. We do best when we strive to be resilient at those times.
If you decide to stay, how might you find a way to be more at peace with Neil's choice?
You might consider seeing Neil's devotion to his parents in a positive light. While it's painful to have him choose them over you on Christmas, he is generous in his willingness to love his parents, care for them and keep them company on the holiday, even if they may be putting conditions on their acceptance of him.
You might consider working to deepen your existing friendships and perhaps build some new ones, given how lonely you are when Neil is gone. We're all better off when we don't rely too much on just one other person for companionship. You might have a lovely Christmas if you had a few close friends to celebrate with even if Neil celebrates elsewhere.
And of course, you and Neil could have an early or late Christmas celebration just for the two of you, even if this were not exactly how you would like it to be.
You could also end this relationship because you don't want to accept Neil's behavior toward you at Christmastime. As you note, you'd be giving up a lot of good and you would certainly be heartbroken.  But you would be proving a point.
The question is, would proving that point be worth all that you would lose?
Michael Radkowsky, Psy.D. is a licensed psychologist who works with LGBT couples and individuals in D.C. He can be found online at michaelradkowsky.com. All identifying information has been changed for reasons of confidentiality. Have a question? Send it to Michael@michaelradkowsky.com.
Transgender, gender non-conforming photo shoot 'disrupts' Oxford

Posted: 03 Dec 2017 03:00 AM PST

photographer Karan Katoch

to disrupt the city of Oxford in England. The shoot, which I styled and modeled for, was more than just an opportunity to get dressed up and serve fierceness, but an act of resistance and self definition — which is why we unofficially titled it "Welcome to Your Funeral."

The featured activists are an impressive gang, connected initially by various vocational overlaps and, later, united by their strong belief in the necessity for representation of trans diverse people of color while confronting normalized trans-misogyny, colonialism, ableism and the erasure of bodies of color from positive trans and gender non-conforming narratives. The entire affair was to mark the death of these forces within our relative life journeys.

It all started when my friend, Eddie Ndopu, a disability rights activist spotted an opportunity to synchronize with their friend, New York-based writer and performance artist Alok Vaid-Menon's European tour with "Watching U/Watch Me" this past summer. Ndopu, who is South African and made history by becoming the first African with disability to be admitted as a student at Oxford University in 2016 — pursuing a Masters in Public Policy — had been faced with multiple traumas of existing in a system which has for the longest time sheltered itself away from people like them. Oxford University is self-admittedly "institutionally racist" and had become an active antagonist to Eddie's livelihood. So after receiving a random email and some schedule juggling, plans were set in motion to take Oxford to task and mark Eddie, and trans diverse people like us, present in the city streets.

We were joined by another outspoken force, London-based performer Travis Alabanza — who recently made waves nationwide by calling out TOPSHOP Manchester for not abiding by the retail franchise's dressing room anti-discrimination policy — and Oxford-based photographer Karan Katoch took on the task of chronicling the event. To add to the pomp of the affair, Katoch opted to shoot on a single reel of film — their preferred medium — which gave another level of intimacy and impressed the need to be attentive yet uninhibited when constructing the images.

In conversation about why this shoot felt necessary, my collaborators gave some potent points.

Eddie, whose slogan is "Disabled AND Fabulous #NoContradiction" said, "There is something special about being able to affirm my gender. Often I negotiate ableism, which means that so much of my existence is predicated on other people. My life is made possible by people I have in my life — whether they are care givers, friends or family. For me this was an opportunity to really express my gender in a way that I'd like to but don't get to."

In response to the state of affairs among vividly out trans diverse people of color, Alok added, "We are pitted against each other through various processes of colonialism, patriarchy, and misogyny; we're taught to compete and hate one another because we think of validation and our genders as a scarce resource. It's something we have to put in a lot of time and energy to realize."

For their context, Travis stated that "in the U.K. you get one version of gender non-conformity and you can feel isolated by that. It's quite nice to be in images with other trans and gender non-conforming bodies which are black and brown because in the U.K. the experience can be quite isolating."

As a trans identifying person from a landlocked African country and something of a historic figure, I have grown up with isolation being part and parcel of my self-realization journey. But as I waltz into my third decade of life I am humbled to be able to celebrate it amongst people as powerful as the activists featured in the series. We came together to articulate our concerned with the limited representations of collective trans diverse and gender non-conforming people globally, as well as highlight how these also impact the self-realization journeys of generations of people like us.

While the series has begun to enjoy a life of its own — having recently been featured in an exhibition for U.K. Black History Month — we continue to lean on each other and lend strength to one another across the globe. Perhaps the most important image in the shoot is the only one in which we are laughing; this was captured by chance at the end of the day as we headed to dinner before parting ways. It reminds the viewer that we are not mandated to exist in stoic states of melancholy and oppression; we too have the capacity and the right to enjoy life.

This Trans Awareness Week, we simply want to celebrate the efforts of trans diverse people of color who are living their lives to the fullest, not because they are uncertain of when their journeys might get cut short but because they see the value in themselves. We are more than what happens to us. We can shine with and in each other. Our strength multiplies through solidarity.

OXFORD, England — The issue of solidarity among trans identifying and gender non-conforming people of color was brought to the fore and queried when four activists from around the world teamed up with