---
Trump's White House Is Ahead of the Curve
Posted: 03 Jan 2018 03:00 AM PST
The more things change at the White House, the more they stay the same. After all, heavy turnover among staff has been one of the hallmarks of the Trump administration's first year.
In the waning days of 2017, the White House announced that Deputy Chief of Staff Rick Dearborn would leave early this year. Dearborn follows other December departures, including Deputy National Security Adviser Dina Powell and Omarosa Manigault-Newman, holder of a lengthy but opaque title. Expectations for further departures in the coming weeks and months, especially among top-level staff, run high.
Trump's critics view this turnover as further evidence of the chaos and mismanagement that has gripped the White House. His defenders portray it is a sign that the president is getting things on track. The reality is probably somewhere in the middle, but the defenders have a point. Presidential administrations often begin staffed with campaign hangers-on, who are gradually and beneficially replaced by staffers more experienced and skilled in the actual work of governance. Trump is overseeing that process now, and he's even doing that at a faster clip than many of his predecessors, though that is in part because his need is particularly dire.
White House turnover is a common, and often positive, thing, as Matthew J. Dickinson and Kathryn Dunn Tenpas wrote in a 2002 paper. Once elected, a new president hires as top aides the people he has had around him—that is, his top campaign staffers. After all, they won the election, right? "Once elected, however, presidents discover that staffs dominated by campaign specialists are not typically well suited for operating within a bargaining-based governmental system of separate institutions sharing powers," Dickinson and Tenpas wrote. This tendency has become more pronounced since 1970, they found, as the political parties relinquished control over campaigns to candidates.
Each of the last few presidents had big-name departures, but the quantity in the Trump administration dwarfs them. The casualty list includes a chief of staff, Reince Priebus; two communications directors, Mike Dubke and Anthony Scaramucci (who lasted less than two weeks); a national-security adviser, Michael Flynn; a press secretary, Sean Spicer; a second deputy chief of staff, Katie Walsh; a chief strategist, Steve Bannon; counterterrorism adviser Sebastian Gorka; Secretary of Health and Human Services Tom Price; and others who are not household names. Trump has also fired the FBI director appointed by his predecessor and seen a slew of senior civil servants retire.
According to Tenpas's research, reported by The Wall Street Journal last week, 34 percent of senior officials in the White House have quit, been fired, or been reassigned during Trump's first year in office—more than double the figure for the next most volatile administration, Ronald Reagan's, at 17 percent. Clinton had 11, Obama 10, and George W. Bush 6, by Tenpas's metrics. These numbers are a little less clear than what they seem. Because every White House is structured somewhat differently, it's hard to make an apples-to-apples comparison, and Tenpas has instead used as the sample those staffers whom National Journal deems most important. The numbers can be misleading, too; the Clinton White House, as I have written, set the standards for early-presidency chaos until the Trump team supplanted it.
What distinguishes the departing figures, beyond their number, is how many of them departed under a cloud of scandal. Flynn was ostensibly fired for lying to Vice President Pence, but it has since become clear that he also lied to FBI agents (as the president says he knew at the time), and he has pleaded guilty and agreed to cooperate with special counsel Robert Mueller. Scaramucci was expelled after an unhinged, profane rant to a New Yorker reporter. Price was forced out over lavish use of private jets. Gorka's qualifications and associations with right-wing Hungarian groups brought him under scrutiny. Bannon was permanently at the center of a cyclone of chaos.
In general, however, the roll of departures cleaves to the pattern: Many of the names are those of campaign veterans. Priebus, Spicer, and Walsh came from the Republican National Committee, where they assisted the Trump campaign. Bannon was CEO of Trump's campaign in its final stages. Flynn, Scaramucci, Manigault-Newman, and Gorka all served as surrogates of various types for the campaign. Price also aided the campaign, though he was in Congress. Few of these people had actually worked in government, with Price and Spicer as notable exceptions. Manigault-Newman, a former Al Gore staffer, actually had the greatest White House experience, but shockingly a person who Trump fired from The Apprentice for being a loose cannon proved to be a destabilizing force in the White House.
For the most part, these people have been replaced with people who have more government experience, are better at their jobs, or both. Priebus was succeeded by John Kelly, who has proven far better at maintaining some semblance of order in the West Wing, if not in the president himself. (Kelly's transfer did require a new secretary of homeland security). Sarah Sanders, though serially dishonest and unable to speak for the president, has avoided the hissy fits and embarrassing gaffes that characterized the Sean Spicer era at the lectern in the Brady Briefing Room. Johnny DeStefano, a former aide to Speaker John Boehner, is becoming increasingly powerful within the White House.
There are few campaign holdovers left around Trump. The campaign staff was always smaller than a typical presidential effort. Corey Lewandowski, Trump's first campaign manager, has never gotten the White House job he covets; Paul Manafort, who replaced him, is under indictment by the special counsel for laundering $75 million.
Those who remain from the campaign have tended to reinvent themselves. Enigmatic campaign spokeswoman Hope Hicks eventually emerged as third communications director, where she has outlasted any predecessor. Kellyanne Conway and Stephen Miller took on early, prominent roles in the White House and made serious errors: Conway coined the indelible "alternative facts," while Miller hatched the disastrous first travel ban and then defended it in a cringeworthy series of Sunday-show appearances. Both have reinvented themselves as less public figures.
Two others find themselves in tenuous positions. White House Counsel Don McGahn, a former campaign lawyer, has a long pedigree in GOP politics, though he finds himself in a difficult spot over his handling of the Flynn firing and of recent judicial nominations. Attorney General Jeff Sessions, an early backer of the Trump run, seemed headed for the chopping block in July, but has somehow managed to stick around, despite continued attacks from Trump—most recently, calling his recusal from Russia matters "a terrible thing" during an interview with The New York Times.
The upshot is that while Trump's team was perhaps unusually ill-suited to their tasks at the start of the administration, he is moving faster than usual to purge them and replace them with more professional aides. Tenpas finds that presidents typically have much higher turnover in their second year than in their first, but that is also because most presidents don't begin cleaning out their first, flawed squad until much later, sometimes not until the midterm elections—which typically run against the president's party.
On the other hand, there are many more Trump staffers who might leave soon. Secretary of State Rex Tillerson's exit has been foretold for months, and his survival this far may just be a factor of Trump's pique that the press reported Tillerson's ouster. Gary Cohn, director of the National Economic Council, is widely expected to leave this year, too. Jared Kushner faces legal trouble. Reports of Kelly-Trump friction pop up every few weeks. Trump's latest Sessions remarks indicate he's still angry. The Washington Post reports that William McGinley, who heads the Office of Cabinet Affairs, is in jeopardy. DeStefano's portfolio, larger than that afforded former aides much closer to the presidents they've served like Karl Rove (Bush) or Valerie Jarrett (Obama), may be volatile. The continued threat from the Mueller probe, which could prove extremely costly in attorney's fees even for staffers who escape scrutiny, will encourage staffers to leave the administration.
Just as Priebus's exit paved the way for the more competent Kelly, some of these departures would likely be beneficial to Trump. Tillerson's position is clearly untenable—despised by much of his own staff, at odds with the president and national-security adviser, and viewed by foreign diplomats as impotent, he can hardly be an effective steward of American foreign policy.
Yet while heavy turnover can clear out staffers ill-suited to their jobs, it has obvious downsides, too. Lack of continuity and institutional knowledge imperil administration initiatives—especially when so many posts in the executive branch remain unfilled. (More than one-third of posts included in a Washington Post-Parternship for Public Service tally don't even have a nominee—more than have been filled.)
Perhaps 2018 will bring increased stability. But if the staff departure rate in Trump's second year jumps sharply despite the high baseline he's established, it will likely be for a different reason than for his predecessors—not because campaign staffers are headed for the exits, but because the White House possesses an atmosphere of chaos, conflict, and anxiety. Experienced managers like John Kelly can temper that, but the central source is the one person who no typical staff turnover can replace: the president of the United States.
How Ella Mae Wray Seized the Opportunities of 1968
Posted: 03 Jan 2018 02:58 AM PST
In response to "1968 and the Making of Modern America," a year-long project here at The Atlantic, Jeffrey C. Wray, a professor at Michigan State University, shares a story about his mother, Ella Mae Wray, who would never be the same after that year:
Our family's life was altered by tragedy in 1968. On a late May night, a month after the assassination of Martin Luther King, my own father was murdered in my small hometown of Medina, Ohio, just south of Cleveland.

I was eight. My two brothers, Joe and Jonathan, were ten and four. We were awakened by sirens in front of our house unaware of what had happened and taken to neighbors. Early the next morning our mother came into that strange bedroom and gathered her boys around her. I've never forgotten the look on her 28-year-old face as she told us that our father, Joe Wray, had been shot and killed.

He was 33.

After a few minutes, my brother Joe asked her what was going to happen to us. My mother pulled the three of us in tight and said, "I don't know. I don't know what is going to happen to us."

That spring and summer were rough and tumble days of protests and movements; and brutal, violent assassinations of Martin Luther King in April and Robert Kennedy in June. We felt all of the stress, tension, and energy of the times in our small town and in our black neighborhood within that small town. It was in those times—in that climate—that my mother had to decide what to do next in her life and for us, her children.

And in the decade and a half since the Brown decision, in the four years since the Civil Rights Act of 1964, in the two months since her husband had been gunned down in a small American town, my 28- year-old mother determined what she was going to do for her family's future. On a midsummer night in July 1968, Ella Mae Wray once again gathered her three boys and told us of her bold plan: She was going to college.

If this was a difficult plan for a black woman with three small children in 1968, it might have been impossible 10 years earlier. After my father's death, realistic options for a young black woman of my mother's working-class circumstances might have been domestic work or a low-level job at the community hospital. But consider what had come in her own lifetime, before the night of her husband's death: not just the Civil Rights Act and Brown v. Board, but also sit-ins, the Freedom Summer, marches, court battles, Malcolm, Martin, and 4 little girls murdered in the struggle. So, a lone black woman's decision to take a bold step was greatly informed and influenced by the political actions and movements of the times and their precursors. The personal was indeed the political.

Let's be clear: Even with years of agitation from Civil Rights and black power movements, the Red Sea did not part for my mother, but a space was made. A sliver, a crack. Just enough for a young black mother in 1968 to think that college was a possibility and that a college degree might make for a better future for her and her boys. And once she got into that small space of opportunity, she fought to increase it, at first simply by being there and eventually by insisting on her right to be there.

In the fall of 1968, on the heels of personal tragedy and national unrest Ella Mae Wray went to college. She changed her life. She changed the lives of her three sons. In 1968 she was known as Baby Ella after her mother who was big Ella. By 1972 she was Ella Mae Wray with a BA degree. A few years later she was Professor Ella Mae Wray, MA. By the early 1980s she was Dr. Ella Mae Wray Wilson, a Vice-President of Student Affairs. She passed away in 2000, much too young at 62, but almost every day I think about her being that frightened young widow in 1968.

50 years ago was the starting point of her journey.

The personal is still made possible by political actions and agitations. Fight every day to create space. Demand it. Then hold it open so that a young black mother with three boys in tow can step into a future that could not possibly be imagined in 1968.
If you're willing to share recollections, illustrative cultural moments, reflections about family life, anecdotes about technology, photos, or anything else that could help younger people understand what 1968 was like, emails to conor@theatlantic.com on whatever you find of interest would be much appreciated.
Japan's Endless Search for Modernity
Posted: 03 Jan 2018 01:50 AM PST
Since the morning of January 3, 1868, Japan has struggled to answer one question: What does it mean to be modern and Japanese? It was on that date that a group of mid-level samurai and imperial courtiers announced the formation of a new government to be ruled by the 16-year old Meiji emperor, thus ending two-and-a-half centuries of control by the Tokugawa samurai family.
One hundred and fifty years after the Meiji Restoration, several generations of growth and development have not erased the feeling that Japan remains in the midst of a transformation pitting tradition against modernity. Perhaps even more so today, 25 years since their economy cratered, Japanese people question what kind of society they want, how much to incorporate Western concepts of individualism, how much capitalist disruption to permit, and how to deal with the threat posed by hostile foreign countries—the same questions unleashed by the events of 1868.
The Meiji Restoration upended centuries of domestic stability that began in 1600, following a century of civil war. In that year, the victorious Tokugawa family imposed a political equilibrium among the country's 250 largely autonomous feudal domains, which were loosely administered from the Tokugawa capital at Edo (modern-day Tokyo). With the connivance of the other great feudal lords, the family froze Japanese society into four Confucian-inspired castes: warrior, farmer, artisan, and merchant. To preserve a political equilibrium, the Tokugawas promulgated a series of maritime restrictions that curtailed, but did not eliminate, trade relations with foreign states.
By the late 19th century, this carefully calibrated system was coming apart. Under the Tokugawas, Japan developed a thriving domestic economy. But over time, merchants gained the upper hand, and many samurai, who received their pay in rice, found themselves impoverished by the shift to a cash-based economy. The frustrated younger samurai sought to break the shackles that bound them, while the newly rich merchants chafed at the constraints which kept them from wielding any real political power or marrying into the warrior caste.
Into this fervid environment sailed the American Commodore Matthew Perry, who was dispatched to Japan in 1853 to compel it to allow U.S. ships to land at Japanese ports. He was but the first in a long line of Western military leaders and diplomats to force Japan to accept trade treaties that undermined the authority of the Tokugawas. Gradually, powerful domains hostile to Tokugawa rule merged with dissatisfied samurai to form an active opposition. Soon, their slogan of "expel the barbarian, revere the emperor" morphed into a call to overthrow the Tokugawa. After an upheaval marked by terrorism, shifting political alliances, and limited battle, the palace coup of January 3, 1868, marked a largely bloodless end to a decade of instability.
The coalition of samurai and imperial bureaucrats that replaced the Tokugawa in 1868 began a decades-long process of political reform. On the face of it, they took power in the name of an imperial clan that leading samurai lords had kept out of politics for centuries. But in reality they were forced immediately to deal with the question of what kind of government they would erect. Virtually no one in the opposition imagined that within a decade, the new government in Tokyo would fight a civil war against traditionalist samurai holdouts, that the samurai caste as a whole would be dissolved, or that their ancient domains would be turned into administrative prefectures of a centralized national government. Surviving in a world dominated by the West demanded "enriching the country, strengthening the army," one of the key slogans of the Meiji era. Restoration would not be enough; Meiji Japan would have to reinvent itself. But once unleashed, the forces of modernization would be hard to control.
In these early post-feudal years, Japanese thinkers struggled to locate their country in a world that had suddenly and dramatically expanded. They advocated a policy of datsu-A nyu-O, or "out of Asia, into Europe" to describe what they regarded as their natural position among the great powers. China had for centuries been Japan's model for philosophy, politics, art, and the like, but it was unceremoniously dislodged in these decades, and the Qing Dynasty's inability to grasp the new world occasioned growing contempt on the part of Japanese modernizers.
Not surprisingly, it was Japan's urban areas that most readily embraced  modernity. The elite did its best to midwife a competitive industrial economy, while simultaneously preventing real political liberalization. Yet a slow move towards greater political participation was inevitable, presaged by the growth of parties and the slow expansion of male-only suffrage. Meanwhile, Japan began mimicking the Western imperial powers, extending its power over weaker territories, from Okinawa to Formosa and eventually to the Korean peninsula and, by the 1930s, continental Manchuria.
All this disrupted Japan's social, economic, and political fabric. The Meiji legal codes limited individual rights and treated persons as subordinate parts of legal family units, while the demise of the feudal economic system led to the rise of rural landlords, who effectively kept large swathes of the populace as tenant farmers. The government captured religion, creating a centralized State-Shinto apparatus that glorified the emperor and subordinated his subjects to a mission civilisatrice that pulled the rest of Asia into a Japanese-dominated modernity. Domestically, intellectuals argued over how best to organize society, with Marxists competing against the new capitalist class and traditional agrarianists. As Japan became integrated with the global trading system, it found itself battered by the Great Depression. Like their samurai predecessors, a faction of dissatisfied, hyper-nationalist military officers destabilized domestic politics through terrorism and coups, driving Japan down a path of aggressive conquest abroad that triggered the Pacific War.
The end of World War II and the retribution visited upon Japanese militarists unleashed a second wave of socioeconomic and political dislocation. The triumphant Americans, occupying the islands for seven years after the war, enforced universal suffrage and breathed new life into a socialist movement that had been suppressed before the war. They ensured universal education for females as well as males. The Meiji law codes were rewritten to place the individual, not the family, as the central unit of society, and the great landlords were dispossessed of their rural holdings, allowing tenant farmers to buy land. Perhaps most significantly, the emperor was stripped of his semi-divinity, and allowed to continue only as a constitutional figurehead. While arguments about whether the Americans went too far in restraining the Japanese elite persist, the extraordinary liberation that took place in the post-war years is undeniable.
Yet this democratization also contained a trauma of its own, as the void created by the desacralizing of the emperor and the disestablishment of State Shinto removed the gods from their once-central position in Japanese society. The individual found himself perched precariously between legal autonomy and inflexible, still-hierarchical social networks, even as meritocracy became the operative model of social advancement.
Considerable uncertainty over national and individual identity in Japan was subordinated to the project of post-war rebuilding. The country soon became the engine for the new Asian workshop of the world and its second-largest economy by the late 1970s. Yet all that collapsed in 1989, when the asset-price bubble burst, sending Japan into a generation-long stagnation from which it has yet to recover. Now surpassed by China in size, strength, and influence, Japan again finds itself facing nations more powerful than itself and questioning where it goes from here. Its unprecedented demographic decline raises questions about how it will keep its economy going, not to mention how the state will pay for its generous entitlement programs, which cost over $1 trillion in 2016, or how it will defend itself or exercise influence abroad.
The response by Japan's current prime minister, Shinzo Abe, has been a series of economic reforms and a return to a once-unfashionable nationalism. He asserts Japan's uniqueness, while assuming the mantle of defender of the liberal-international order in Asia—a clear counterpoint to China. In some ways, his project harkens back to the Meiji renovators, who sought to strengthen the country while serving as a vanguard to modernize Asia.
While remaining a largely culturally conservative nation, Japan's commitment to democracy, the rule of law, gender equality, and the like, places it firmly in the camp of liberal nations. As such, even as its economic power declines relative to China, Japan continues to offer a powerful alternative to its regional rival. Japan may continue to struggle with questions of discrimination against minorities, especially Koreans, and pervasive informal discrimination against women, but it practices nothing like China's state-enforced abortions or paramilitary suppression of ethnic minorities. Moreover, as captured by special interests and elites as their politics may be, the Japanese nonetheless have the right to self-determination.
Under Abe, Japan has steadily, if modestly, increased its military budget and revised a host of long-standing laws that prevented it from pursuing defense cooperation with other nations. It has resisted Chinese encroachment in both the East China Sea and South China Sea at a time when fears are growing that Beijing is trying to eventually choke off freedom of navigation through crucial waterways. In addition, Tokyo has deepened its security relations with Southeast Asian nations. With Donald Trump pulling America out of the Trans-Pacific Partnership, Japan is also leading the effort to shepherd a truncated deal. While domestic resistance to fully opening Japanese markets remains strong, Tokyo is searching for economic alternatives to blunt China's increasing regional financial and trade dominance.
Abe's recent economic, political, and security efforts, are gambles that Tokyo can help provide some of the public goods that shape how a liberal, open international system is supposed to work, but to which Japan largely abstained from for 70 years after World War II. Viewed in light of the Meiji-era renovation, Japan seems once again to be trying utilize global norms to carve out a leading role abroad.
Combined with his economic reforms at home, Abe appears to be betting on an alchemic reaction that transmutes Japan's inherent insularity and domestic inefficiencies into a revitalized society, renewed national strength, and a recovered influence abroad. One hundred fifty years on from the Meiji Restoration, the renovation of Japan continues, as does the search for its modern identity.
The Case for Banning World Leaders from Twitter
Posted: 02 Jan 2018 07:41 PM PST
Before 2017, a president taking to Twitter to taunt a nuclear power would've been unthinkable. But Tuesday, Donald Trump, whose bygone impulsiveness contributed to two failed marriages and the bankruptcies of numerous businesses, engaged in a geopolitical boasting contest with North Korea, sacrificing the benefits of considered diplomacy to satiate his impulsiveness and need for attention:
North Korean Leader Kim Jong Un just stated that the "Nuclear Button is on his desk at all times." Will someone from his depleted and food starved regime please inform him that I too have a Nuclear Button, but it is a much bigger & more powerful one than his, and my Button works!

— Donald J. Trump (@realDonaldTrump) January 3, 2018
This may be the most irresponsible tweet in history. Julian Sanchez articulated the best-case scenario: "The good news is, other countries won't take talk like this too seriously because they understand Trump is a small man who blusters to make himself feel potent. That's also the bad news; there's nowhere left to go rhetorically when we need to signal that we're serious." Most likely, that's the fallout.
But what if this needless social-media saber rattling escalates into war?
The Gimlet Media host P.J. Vogt asks a key question: "Imagine if you were the person who invented Twitter." If I were that person, I would ban President Trump immediately.
And I would ban all other world leaders, too.
By now these truths are self-evident:
Twitter was designed to lower barriers to communication and encourage impulsive, off-the-cuff comments—and at that the platform has been wildly successful.
Twitter routinely stokes needless conflict.
Countless people who use Twitter routinely publish words that are ill-considered.
Those attributes make the platform ill-suited for communication by world leaders.
For most of us, the consequences of an ill-considered tweet are relatively small. The benefits of the communicative mode arguably outweighs its costs. The philosophy, "We believe that everyone should have the power to create and share ideas and information instantly, without barriers," seems eminently defensible.
But heads of state should not share "instantly." The weightiness of their pronouncements should be a barrier that causes them to pause before every pronouncement, for their words can carry immediate consequences, and can conceivably affect billions. Some leaders have triggered genocides and pogroms with their words. The wrong words about nuclear war could literally end human civilization.
Having global leaders tweeting gives humanity nothing commensurate with the risks we bear so that the powerful can communicate this way.
Trump says he needs Twitter to reach his voters. But that is nonsense. Most of Trump's supporters are not even on Twitter. And any world leader, including Trump, can go on television or the radio as they see fit. Ronald Reagan and George W. Bush both felt the media disliked them and treated them unfairly. Neither had any problem reaching the masses whenever they wished. Trump simply enjoys being impulsive—but love or hate him, we should want him (and all others who control nukes) to speak with the most extraordinary  care and deliberation.
And yes, Trump falls short of what many would hope for in a leader in his TV appearances, radio spots, Facebook posts, and rallies. But it takes a blind person to miss the fact that Twitter is where he is most erratic, juvenile, unpredictable, and unstable, by a wide margin, in part because of features built into its architecture.
Trump may be the worst offender today; but others as bad are sure to follow.
Banning world leaders from the platform might be a loss for them, but it would be  a clear win for humanity: minuscule costs with conceivably civilization-saving benefits.
Finally, in Trump's case, there is an absurdity to allowing him to continue tweeting. The platform is now banning people with a few thousand followers to prevent the harm of online harassment—yet it abides a president taunting an erratic totalitarian with an arsenal that could kill millions in minutes if a war were to break out? "You may not make specific threats of violence," Twitter's rules state. Mutually assured destruction may well be a necessary evil in our world; communicating it to hostile regimes in a careful, deliberate, responsible manner is part of being president of the United States as most Americans conceive of it; but Twitter is surely within its rights to declare that its platform is neither the time nor the place for such communications––which surely constitute a threat of violence––given the strengths, weaknesses, and limits baked into what it has designed.
A recent Economist / YouGov poll found that just 26 percent of respondents think the president's use of Twitter is appropriate, while 59 percent said it was inappropriate.
Twitter should give the people what they want, and ban the most elite of the political elites once and for all. Or if it won't, it must at least tell the public, in advance of future catastrophe: Would it let a president tweet literally anything? If not, where is the line?
<em>The Atlantic</em> Daily: Time to Begin
Posted: 02 Jan 2018 03:23 PM PST
What We're Following
Diplomatic Danger: It's 2018, and President Donald Trump is tweeting again. Administration officials backed up his criticism of Pakistan's support for Afghan militants. Despite Pakistan's indignant response, the president's tweet points to a fundamental conflict between U.S. and Pakistani interests. Elsewhere, the North Korean leader Kim Jong Un offered to open a dialogue with South Korea, forcing the South into a position that may undermine its alliance with the U.S.
Unrest in Iran: Anti-government protests spread across the country over the weekend, as thousands of people turned out to voice grievances over economic problems and political repression. Though Trump tweeted his support for the protesters, his comments suggest that he doesn't fully understand conditions in Iran. That misunderstanding risks undermining the cause of reform.
The Republican Party: Senator Orrin Hatch of Utah announced that he plans to retire at the end of his current term, opening the way for a long-expected Senate bid by the former presidential nominee Mitt Romney—who, unlike Hatch, is an outspoken critic of President Trump. Even if the president may lose a Senate ally, he's gained some support on college campuses, where pro-Trump student groups could be shaping the future of the GOP.
---
Snapshot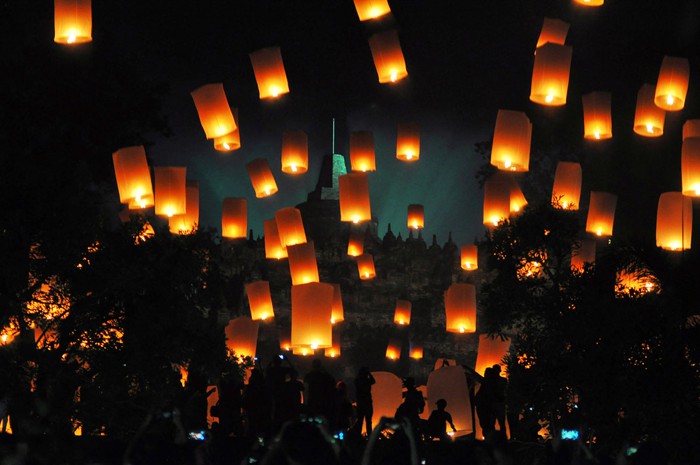 ---
Who We're Talking To
Tracy Letts, an actor and playwright, discusses the roles he played in two of 2017's most acclaimed movies, Lady Bird and The Post.
Jonah Goldberg, a senior editor at National Review, discusses Donald Trump's effect on conservatism—and why he believes that the president's Twitter feed "is like the Narnian wardrobe to his lizard brain"—on the latest episode of The Atlantic Interview podcast. Listen here.
---
Evening Read
Geoff Manaugh on the Valet Olympics:
The valets arrived from all over the United States: St. Louis, New York, Austin, San Diego. They fanned out across the parking lot, breaking into short sprints or kicking rocks, lost in thought. The desert mountains of Palm Springs loomed in the background. One valet stretched, touching his toes; another stood in the morning sun, doing calf raises on a concrete barrier. Next to me, a valet rubbed his palms along a line painted between two parking spots, for luck. A call went out, and everyone's head turned. It was time to begin.
Keep reading here, as Manaugh describes how events such as competitive parking and packing can help bring attention to the skills of an overlooked group of workers.
---
What Do You Know … About Business?
The nature and geography of poverty have changed in the United States, and experts are still working out how the Republicans' tax overhaul will further affect them. Adjusting how inflation is calculated will likely weaken the Earned Income Tax Credit, one of the most effective—and bipartisan—policies for reducing poverty and increasing employment. And the cap on deductions for state and local taxes could strain local budgets and hamper Donald Trump's plan for infrastructure investment.
Can you remember the other key facts from this week's business coverage? Test your knowledge below:
1. A company called Long Island Iced Tea saw its stock price jump as much as 500 percent after it changed its name to include the cryptocurrency buzzword ____________.
Scroll down for the answer, or find it here.
2. The average traffic speed during Manhattan's business hours has dropped to ____________ miles an hour, largely thanks to ride-hailing apps.
Scroll down for the answer, or find it here.
3. One out of every ____________ malls is expected to close in the next five years.
Scroll down for the answer, or find it here.
Answers: blockchain / six / four
---
Urban Developments
Our partner site CityLab explores the cities of the future and investigates the biggest ideas and issues facing city dwellers around the world. Gracie McKenzie shares today's top stories:
With 2017 behind us, it's time to think: How can your city do better in 2018? Our illustrated guide features ideas from people leading urban change.

Tesla CEO Elon Musk's recent comments about public transportation triggered a firestorm of criticism. Here's why—and in counterpoint, here's what he actually got right.

In recent years, your city has probably become an Instagram playground, with developer-funded street art, LED-bedazzled bridges, or maybe even a sign that spells out its name. Was the rise of the #GrammableCity inevitable?
For more updates from the urban world, subscribe to one of CityLab's newsletters.
---
Reader Response
James Fallows is highlighting reader stories about public–private partnerships for land conservation. A board member of the Brunswick–Topsham Land Trust, in Maine, writes:
About two decades ago we bought—through a broad-based community effort—Crystal Spring Farm, a centrally located farm in our area that seemed ... an essential property to preserve the character of our community … This is not the only farm we've conserved, but it was the first, and anchored work on local farms/local foods as a central purpose. In recent years we've also added an emphasis on insuring diverse community uses of our lands—well beyond the original, simple purpose of conserving the land. These uses include hiking trails, soon a mountain-biking trail, agriculture, clamming, and educational programs of all kinds.
More reader stories here.
---
Verbs
Galaxies quenched, phones foretold, credit claimed, neuroscience changed.
---
Time of Your Life
Happy birthday to Erika (a year younger than websites) and from Michael, Meredith, Clay, and Jack to Monica.
From yesterday, happy birthday to Krishna's dear friend Pavan (a year younger than the 24-hour news cycle); to Steve (twice the age of The Oprah Winfrey Show); to Kristy (a year younger than the Super Bowl); and to Varun's grandfather Appuppa (half the age of The Atlantic).
From Sunday, happy birthday to from Judy to Alexandra (a year younger than CD players); to Reuben (twice the age of American Idol); to Nina's husband (the same age as UNICEF); to Todd (a year younger than Microsoft); to Scott (twice the age of Toy Story); and to Dick's granddaughter Liesl (a year younger than the iTunes store).
And from Saturday, happy birthday to Steven's daughter Estelle (a year younger than Wikipedia); to Jon (five years older than the moon landing); from Sarah to Brandon (twice the age of the International Space Station); to Judith's niece and Derek's sister Kira (the same age as Taylor Swift); and to Vicki (a year younger than Barbie).
Do you or a loved one have a birthday coming up? Sign up for a birthday shout-out here, and click here to explore the Timeline feature for yourself.
---
Meet The Atlantic Daily's team here, and contact us here.

Did you get this newsletter from a friend? Sign yourself up here.
<i>The Atlantic</i> Politics & Policy Daily: Senator Hatches Retirement Plan
Posted: 02 Jan 2018 02:29 PM PST
Today in 5 Lines
Utah Senator Orrin Hatch, the longest-serving Republican in the Senate, announced that he will retire at the end of his term this year. White House Press Secretary Sarah Huckabee Sanders said President Trump "is very sad to see Senator Hatch leave." Republican Representative Bill Shuster of Pennsylvania also announced he will not run for reelection. On Twitter, Trump took credit for 2017 being the safest year in airline travel. In a show of support for protesters, the Trump administration called on the Iran government to stop blocking Instagram and other social media sites.
---
Today on The Atlantic
The Future of Trumpism: The civil war within the Republican Party is being waged on college campuses across the country, and pro-Trump students are demanding that College Republicans fall in line. (Elaine Godfrey)

A Tax Incentive That Works: New research provides even more evidence that the Earned Income Tax Credit is effective in both the long and short term. (Annie Lowrey)

Is He Running?: Utah Senator Orrin Hatch's retirement opens the door for a possible Senate bid by Mitt Romney. Here's what a Senator Romney might look like. (McKay Coppins)
Follow stories throughout the day with our Politics & Policy portal.
---
Snapshot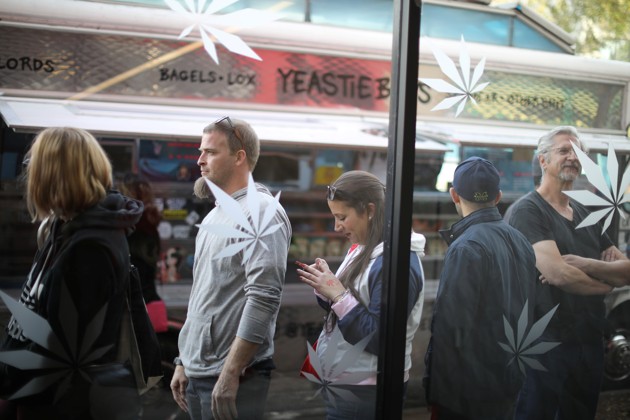 ---
What We're Reading
The Right Man for the Job: The U.S. must do more to support Iranians protesting Islamic dictatorship, argues Eli Lake, and Barack Obama should lead the effort. (Bloomberg)
Living Dangerously: When it comes to foreign policy, President Trump isn't playing the role the rest of the world expects, writes Susan B. Glasser—"and the consequences are piling up." (Politico)
Rethinking Trump: Despite Iowa's support for Donald Trump in the presidential election, the state appears to be turning against him. Why? (David Weigel, The Washington Post)
A Fight for Control: Here's the one question that is likely to shape the outcome of the 2018 midterm elections. (Ronald Brownstein, CNN)
No-Shows: Donald Trump's historic unpopularity could hurt Republican candidates in 2018. But Republicans are also suffering from a turnout problem. (David Byler, The Weekly Standard)
---
Visualized
Mark Your Calendars: Check out this timeline of all the upcoming elections in 2018. (The Washington Post)
---
Question of the Week
The Senate's longest-serving Republican, Orrin Hatch, announced on Tuesday that he'll retire at the end of his term, which opens the door for former Massachusetts Governor Mitt Romney to run for his seat. But what would a Senator Romney look like? The Atlantic's McKay Coppins asks: "Would he see himself as an anti-Trump truth-teller defending conservative principles from the poison of Trumpism? Or would he try to use his influence to pass major Republican legislation?"
This week, we want to know: Should Romney run? And if he did, what would you expect from him as a senator?
Share your response here, and we'll feature a few in Friday's Politics & Policy Daily.
-Written by Elaine Godfrey (@elainejgodfrey)
How are we doing? Send questions or feedback to egodfrey@theatlantic.com.
The Social-Media Star and the Suicide
Posted: 02 Jan 2018 03:01 PM PST
Here is the news: Logan Paul, a social-media star with more than 16 million Instagram followers, recently visited Aokigahara, a dense forest known as the "Sea of Trees" on the northwestern side of Mount Fuji.
Aokigahara is beautiful, but also infamous; for at least a half-century, it has been a popular destination for people to attempt suicide. Soon after entering the forest, Paul encountered a man's dead body, apparently killed by suicide, and he made it the centerpiece of a nervous video, apparently intended to be humorous, that he posted to YouTube on December 31.
"Yo, are you alive?" Paul shouts at the body, early in the video. "Are you fucking with us?"
The 15-minute video was taken down Tuesday. Since its posting, the familiar cycle of Horrific Internet Content has played out: scathing criticism from all sides; the deletion of the video from YouTube, an apology from Paul (defensive, in writing); a second apology from Paul (tearful, on camera); and finally a comment from YouTube. It would all feel routine if not for the macabre video at the center, which highlights the lack of oversight in the online fame machine.
First, though, the video itself. Paul is an avid video blogger, and he posts a new video almost daily, but viewers are told straight out that it is something different. "This is not clickbait. This is the most real vlog I've ever posted to this channel," Paul said in an introduction to the video, according to New York Magazine. "I think this definitely marks a moment in YouTube history because I'm pretty sure this has never hopefully happened to anyone on YouTube ever. Now with that said: Buckle the fuck up, because you're never gonna see a video like this again!"
The video then segues into a lighthearted introduction to Mt. Fuji and the forest. But almost as soon as the guide takes Paul and his friends into the forest, they encounter a man's body.
The New York Times details what happens next:
The face is blurred; the rest is left visible. Mr. Paul and the others react in shock and Mr. Paul urges the guide to call the police.

As a camera pans over the body, which Mr. Paul later says is only about 100 yards away from the parking lot, he describes its condition, and speculates that the death was recent. He apologizes to his viewers and says that suicide, depression, and mental illness are not a joke.
Specifically, he comments on the color of the deceased's hands; and he addresses "Logang," his name for his viewers. "Oh no, I'm so sorry," he says. "This was supposed to be a fun vlog."
As the group leaves the area where the body was found, Mr. Paul, who has television experience and has trained with comedy troupes, begins to engage in the kinds of behavior most familiar to his viewers: exaggerated reaction shots and nervous laughter. The tone soon becomes more antic as Mr. Paul and the others appear to try to lighten the mood.

Toward the end of the video, Mr. Paul says that his smiling and laughing "is not a portrayal of how I feel about the circumstances," describing it as his coping mechanism.
The video remained online for about a day. Soon it was being widely decried.
Dear @LoganPaul,

How dare you! You disgust me. I can't believe that so many young people look up to you. So sad. Hopefully this latest video woke them up. You are pure trash. Plain and simple. Suicide is not a joke. Go rot in hell.

Ap

— Aaron Paul (@aaronpaul_8) January 2, 2018
Logan Paul is an amoral piece of shit who could not be less deserving of his platform. Fuck. If you need help, the National Suicide Prevention Lifeline is 1-800-273-TALK.

— Lauren Duca (@laurenduca) January 2, 2018
Logan Paul, who is 22, posted his first apology late Monday night, U.S. time. "I'm sorry," said the first. "I've never faced criticism like this before, because I've never made a mistake like this before."
"I didn't do it for views," he added. "I get views."
The second appeared late Tuesday morning Eastern time. A teary Paul faces the camera. "I've made a severe and continuous lapse in my judgement, and I don't expect to be forgiven. I'm simply here to apologize," he says. "What we came across in the woods that day was obviously unplanned. The reactions you saw on tape were raw, they were unfiltered. None of us knew how to react or how to feel. I should've never posted the video."
By the early afternoon, YouTube had also responded. "Our hearts go out to the family of the person featured in the video. YouTube prohibits violent or gory content posted in a shocking, sensational or disrespectful manner," said a statement from the company. "If a video is graphic, it can only remain on the site when supported by appropriate educational or documentary information and in some cases it will be age-gated. We partner with safety groups such as the National Suicide Prevention Lifeline to provide educational resources that are incorporated in our YouTube Safety Center."
Logan Paul may be unfamiliar to some older readers, but over the past few years he has become a major figure in the churning online world that partly defines teen culture nowadays. In November, more than 10,000 people—almost all of them teenagers or teen-adjacent—reportedly showed up to see Logan Paul appear at a mall in Dubai. He and his younger brother, Jake, are global celebrities; but they lack the ubiquity of music or movie celebrity. They're only ubiquitous on YouTube and other teen-focused corners of the internet that most adults will never visit.
Like many other entertainers, Logan and Jake Paul are famous because they understood a new technology before anyone else. The Pauls gained attention by making six-second videos for the now-defunct platform Vine; their accounts became so well-known that they dropped out of high school and moved to Los Angeles.
Jake, who is 20, was able to roll his social-media success into a starring role on the Disney Channel series Bizaardvark. Logan appeared in The Thinning, a feature-length dystopian film distributed only by YouTube.
But the Paul brothers are also hated in the same way that certain heel-ish pro wrestlers are hated. Logan's videos often feature Jackass-like pranks and stunts; a rap song featuring both of the Paul brothers is the fourth-most-disliked YouTube video of all time. Last year, other residents of Jake Paul's L.A. neighborhood tired of his antics and threatened to sue him.
So it's not hard to see how Paul—who has played off disregard for others as cool and rebellious—could mistake encountering a victim of suicide as a "a moment in YouTube history."
But there's little wonder there. Logan Paul's public performance claims, on its face, to be nonfictional. In fact, as Jonah Bromwich has written for the Times of Jake Paul, "it is virtually impossible to know whether Mr. Paul's personal drama is authentic. Like the characters on a reality show, the network of YouTube stars in which he exists thrives on soap-opera-style plotlines that may be exaggerated or entirely false." In encountering a corpse, Paul suddenly found himself in a journalistic role, and he had no idea how to respond. Most U.S. journalists abide by certain recommendations for reporting on suicide, and for good reason: Suicide seems to engender a significant copycat effect; sensationalized press coverage of one victim can prompt other people to make similar attempts. Paul surely did not know about these rules, and in any case he did the opposite of several of them.
The most worrying thing about this episode is not Paul's cavalier and near-sociopathic handling of the encounter, but the perverse incentives that made him famous. During the day that the video was online, it accumulated more than 6.3 million views. Someone who many American adults had never heard of was able to rack up millions of views within 24 hours for a video depicting a corpse.
There were no gatekeepers to stand in his way, and YouTube itself only acted after the video became news. In every step but the filming of the dead body, this is not the system breaking, but the system functioning as intended. And as with the recent discovery of widespread exploitation on "child-safe" parts of YouTube, it points to a dark tendency in today's engagement-optimized web. As online platforms have pursued engagement to the detriment of everything else, they have come to favor content that dehumanizes us. Meanwhile, the same platforms dominate more and more of teen culture.
People may want to punish Paul's crassness and disrespect, but he, like every other social-media star, was responding to the incentives we've set up. We stuck a smartphone in every 14-year-old's hand and told them it could make them famous. Little wonder that the kids who won that lottery don't know when to turn the camera off. Little wonder that before the backlash, Paul's video was going viral. The internet's only currency is attention.
Trump's Belligerence Toward Pakistan Isn't Unreasonable
Posted: 02 Jan 2018 01:02 PM PST
On Tuesday, Trump administration officials joined the president to criticize Pakistan's commitment to Afghanistan's stability, accusing Islamabad of playing "a double game for years."
The comments by Nikki Haley, the U.S. ambassador to the United Nations,  H.R. McMaster, the national-security-adviser, and Sarah Huckabee Sanders, the White House spokesperson, are likely to increase the pressure on Pakistan, which is still smarting over the president's first tweet of the year:
The United States has foolishly given Pakistan more than 33 billion dollars in aid over the last 15 years, and they have given us nothing but lies & deceit, thinking of our leaders as fools. They give safe haven to the terrorists we hunt in Afghanistan, with little help. No more!

— Donald J. Trump (@realDonaldTrump) January 1, 2018
While the topic of U.S. assistance for Pakistan may seem an odd one for Trump's first tweet of the year, he's long signaled his intention to get Pakistan to adhere to U.S. interests in Afghanistan. Those interests don't always align with Pakistan's own interests in the region. Pakistan has worked with the U.S. at times, Haley said, but it also "harbor[s] the terrorists that attack our troops in Afghanistan." McMaster told VOA that Pakistan "goes after terrorist and insurgent groups very selectively and uses others as an arm of their foreign policy." While the U.S. has long urged Pakistan to do more to curb militancy in Afghanistan, it has never explicitly appeared to link aid to cooperation, as Trump did in his New Year's day tweet. But that missive was a long time coming.
Trump criticized Islamabad's policy toward Kabul in his Afghan strategy speech last August. He also doubled-down on the U.S. military presence in the country, accused Pakistan of sheltering "the same organizations that try every single day to kill our people," and, perhaps worse from Pakistan's view, called on India "to help us more with Afghanistan, especially in the area of economic assistance and development." Then in December, while announcing his national-security strategy, the president said the U.S. wants a "continued partnership" with Pakistan, but that "we must see decisive action against terrorist groups operating on their territory."  Vice President Mike Pence repeated those accusations in remarks to U.S. troops in Afghanistan. Other U.S. officials and the Pentagon have also singled out Pakistan's role.
Trump's tweet on Monday all but guaranteed that U.S. policy toward Pakistan will remain difficult in the year ahead. As I wrote last August after his speech, clues to what that policy could look like were outlined in a policy paper published last year by Husain Haqqani, a former Pakistani ambassador to Washington who is now director for South and Central Asia at the Hudson Institute, and Lisa Curtis, then a senior research fellow at the Heritage Foundation who is now a deputy assistant to Trump and senior director for South and Central Asia at National Security Council. I wrote:
Among other things, the paper—A New U.S. Approach to Pakistan: Enforcing Aid Conditions without Cutting Ties—argues that the U.S. should stop giving Pakistan additional aid or military equipment; that it should consider, in the long term, the option of designating Pakistan a state sponsor of terrorism; and that it should threaten its status as a major non-NATO ally, a designation that gives Pakistan access to military spare parts and privileged access to some U.S. defense programs. All this, if Pakistan fails to halt its support for terrorists and militant groups active in Afghanistan and across the region.
The president's tweet and remarks by his Cabinet officials suggest we may be at the start of this pressure campaign. Relations between the U.S. and Pakistan, historically close during the Cold War, have worsened since last year—and not just because the U.S. has grown closer to India, Pakistan's nemesis.
Even apparent military successes have resulted in disagreements. One example: In October, Pakistani forces said they freed a Canadian-American family who were abducted in 2012 by the Haqqani network, a militant group linked to the Taliban. That operation, they said, also resulted in the capture of a militant linked to the network. U.S. authorities, The New York Times reported last week, sought access to the militant, but Pakistan rejected those requests. In response, the U.S. delayed sending $255 million in aid to Pakistan, leading to Haley's comment that there were "clear reasons" for why money was being withheld.
Officials in Pakistan have been indignant. Khawaja Asif, the country's foreign minister, said on Twitter that Pakistan's coming response "will let the world know the … difference between facts & fiction." He added: "Trump quoted figure of $33billion given to PAK over last 15yrs, he can hire a US based Audit firm on our expense to verify this figure & let the world know who is lying & deceiving." On Monday, David Hale, the U.S. ambassador to Islamabad, was summoned to the foreign ministry to explain the president's remarks. Following a three-hour meeting held by Pakistan's National Security Committee over Trump's tweet, the committee released a statement calling the allegations "completely incomprehensible as they contradicted facts manifestly, struck with great insensitivity at the trust between [the] two nations built over generations, and negated the decades of sacrifices made by the Pakistani nation."
Pakistan, for its part, maintains that it has moved against militants whenever the U.S. has provided it with relevant intelligence. But the killing by U.S. Navy SEALs of Osama bin Laden, the al-Qaeda leader, in a military garrison town in 2011, and the presence of other known militants on Pakistani soil has resulted in some skepticism about that assertion. Pakistan also points out it has suffered disproportionately at the hands of terrorist groups. It says it has little control over the porous border that divides its territory from Afghanistan's, allowing militants to travel back and forth easily. It's unclear whether this is due to Pakistan's inability to stop the flow, or its unwillingness to do so.
What is perhaps most significant is that Pakistan views the Taliban as an ally, and is believed to provide safe haven to many of its senior leaders. The U.S., which ousted the Taliban regime during the invasion of Afghanistan in 2001, has been trying to bring stability to the country for the past 16 years. Yet the group now controls more of Afghanistan than at any point since the U.S.-led invasion. Its fighters have continued to wage a military campaign, attacking U.S. and Afghan troops, foreign embassies, government facilities, and civilians. Any lasting political stability in Afghanistan depends on either the defeat of the Taliban—unlikely at this point—or its integration into the political process. But Pakistan's support of the group all but ensures that it will have little incentive to join talks with the Afghan government.  
Ultimately, as far as the Taliban is concerned, Washington and Islamabad have competing interests. Pakistan is not interested in being sandwiched between two unfriendly nations—Afghanistan and India. The Taliban gives Pakistan enough leverage inside Afghanistan to maintain its regional interests. It is this difference in how the Taliban is viewed—detrimental to Afghan stability versus pivotal to Pakistan's regional interests—that underlie the misunderstanding between the U.S. and Pakistan.
"Trump is disappointed at the U.S. defeat in Afghanistan," Asif, the foreign minister, told GEO TV, "and that is the only reason he is flinging accusations at Pakistan."
The 2018 Congressional Retirement Tracker
Posted: 02 Jan 2018 12:27 PM PST
Updated on January 2 at 3:24 p.m. ET
If you want to see a political wave forming a year before an election, watch the retirements.
They're often a leading indicator for which direction a party is headed, and so far, 2018 is shaping up ominously for Republicans. On Tuesday, Representative Bill Shuster of Pennsylvania and Senator Orrin Hatch of Utah became the latest members of Congress to announce they won't seek reelection, joining a list of other Republican senators and House committee chairmen who have done the same. Several other veterans in competitive districts are also calling it quits, depriving the GOP of the advantage of incumbency in races that could determine control of the House in 2019. And more retirements may be on the way, as lawmakers make their final decisions about running ahead of their respective primaries.
At the same time, a wave of allegations of sexual harassment and other inappropriate behavior has scrambled the retirement picture in both parties, and it's forced several lawmakers to leave Congress early. Last month, Representative Ruben Kihuen of Nevada announced he would not run for reelection in 2018 even as he denied allegations of sexual harassment made against him by a former campaign staffer and a lobbyist in his home state. He has rejected calls by Democratic leaders for him to resign, and his decision merely not to seek another term came a few days after Republican Representative Blake Farenthold of Texas made a similar decision in response to harassment allegations.
Scandals have already taken down Democratic Senator Al Franken and long-serving Representative John Conyers among Democrats, as well as GOP Representatives Trent Franks and Tim Murphy. More could be on the way as new allegations come to light.
As for those getting out in 2018, President Trump's low approval rating and Congress's meager legislative output may be contributing to the decisions of some Republicans to retire, including moderate Representatives Ileana Ros-Lehtinen of Florida, Charlie Dent of Pennsylvania, Frank LoBiondo of New Jersey, and Dave Reichert of Washington state. But there are other factors at play. Unlike Democrats, Republicans have rules limiting the terms of their committee chairmen to ensure turnover and give younger members a chance to advance in the House. Congress isn't as fun with less power, and all four of the retiring GOP committee leaders would be forced out of their roles and to the back bench in 2019.
The trend to this point gives a distinct edge to the Democrats. While roughly the same number of lawmakers in both parties are leaving their seats to run for higher office, just seven Democrats are retiring outright or have already resigned, compared with 17 Republicans. (House members running for other offices often count as retirements, because it's usually impractical or illegal to run for multiple positions at the same time.) Democratic victories last November in gubernatorial and state legislative races in Virginia and New Jersey could spur more retirements among Republicans worried about the national political environment under Trump.
And although Democrats must defend far more Senate seats than Republicans in 2018—including several in states that Donald Trump won—all of the party's incumbents are currently running for reelection. The retirements of Corker and Flake, along with a Democratic victory in December's special election in Alabama, give Democrats an outside chance at retaking the Senate majority. In the House, they'll need to pick up 24 seats, and the more Republicans retire in districts that Hillary Clinton carried last year, the more the GOP majority is at risk.
Data sources: Each district's presidential-election results are from the Daily Kos. House and Senate election results are from the Associated Press.
---
Senate Republicans Retiring Outright
---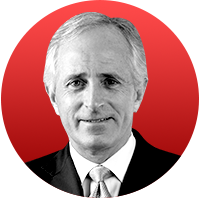 Bob Corker, Tennessee
2016 presidential election: +26.15 Trump
2012 Senate election: +34.6 Corker
The chairman of the Senate Foreign Relations Committee opted against running for a third term and promptly intensified his criticism of the president, whom he had praised during the election. Trump alleged that Corker "begged" for his endorsement, while Corker said it was Trump who urged him to run again.
---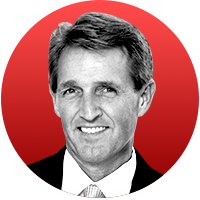 Jeff Flake, Arizona
2016 presidential election: +3.57 Trump
2012 Senate election: +3.9 Flake
He decided to leave after a single term rather than wage what would have been a brutal fight for reelection, first in a primary against a hard-right Trump backer, Kelli Ward, and then, if he won, against a centrist Democrat, Representative Kyrsten Sinema, in the general election. Flake had lost his base in Arizona: His criticism of Trump in his recent book, Conscience of a Conservative, alienated the president's GOP backers, while his conservative voting record put off Democrats.
---
Orrin Hatch, Utah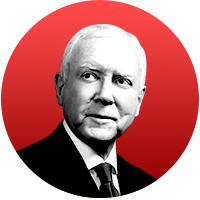 2016 presidential election: +17.9 Trump over Hillary Clinton; +23.8 Trump over Evan McMullin
2012 Senate election: +35 Hatch
The 83-year-old incumbent announced in a video message in early January that he will not seek reelection next year, creating an opening for a possible Senate bid by Mitt Romney. With seven terms under his belt, Hatch is the longest-serving Republican in the Senate. He also serves as the chairman of the Senate Finance Committee.
---
Senate Democrats Retiring Outright
---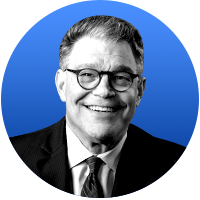 Al Franken, Minnesota
2016 presidential election: +1.5 Clinton
2014 Senate election: +10.24 Franken
Under pressure from fellow Democrats, Franken announced in December he would resign "in the coming weeks" after multiple women came forward to accuse him of inappropriate sexual behavior. Most of the allegations involved Franken groping women while taking a photo. His resignation means there will be a special Senate election in 2018 in a state that Hillary Clinton barely carried in 2016.
---
House Republicans Retiring Outright
---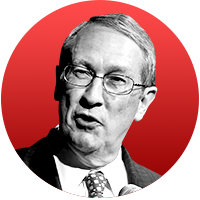 Bob Goodlatte, Virginia 6th district
2016 presidential election: +24.8 Trump
2016 House election: +33.56 Goodlatte
Goodlatte was nearing the end of his third and final term as chairman of the Judiciary Committee, where he aligned with conservative hard-liners on immigration and voting rights. He advanced bipartisan legislation on criminal-justice reform, but it never reached the House floor.
---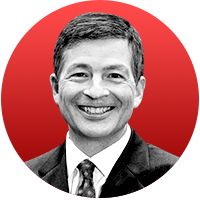 Jeb Hensarling, Texas 5th district
2016 presidential election: +28.4 Trump
2016 House election: +61.21 Hensarling
Hensarling left the House leadership team in 2013 to head up the Financial Services Committee, and he passed up opportunities to make a conservative bid for speaker. His chairmanship will end because of term limits, but it was also marked by frustration: Hensarling's proposals to wind down federal mortgage-lenders Fannie Mae and Freddie Mac, as well as his overhaul of the federal flood-insurance program, proved too conservative to pass the full House.
---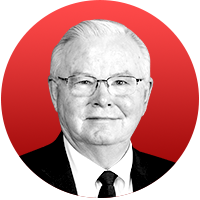 Joe Barton, Texas 6th district
2016 presidential election: +12.3 Trump
2016 House election: +19.31 Barton
The dean of Texas's large Republican delegation, Barton was planning to seek a 17th term before lewd texts and photos he had sent to women with whom he had extramarital affairs leaked online. During the course of his long career in Congress, he served as chairman of the House Energy and Commerce Committee.
---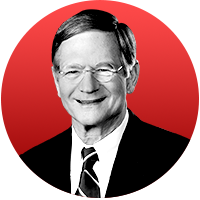 Lamar Smith, Texas 21st district
2016 presidential election: +10.00 Trump
2016 House election: +20.56 Smith
His is another term-limits retirement. An arch-conservative first elected in 1986, Smith likely would have had nowhere higher to go after finishing his tenure as chairman of the Space, Science, and Technology Committee, which he used to fight policies and funding to combat climate change.
---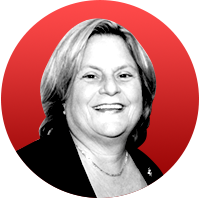 Ileana Ros-Lehtinen, Florida 27th district
2016 presidential election: +19.6 Clinton
2016 House election: +9.79 Ros-Lehtinen
A former chairwoman of the Foreign Affairs Committee, Ros-Lehtinen never endorsed Trump and became one of his most vocal GOP critics in Congress. She retires after 28 years in the House. As a moderate, she voted frequently against top Republican priorities, including Obamacare repeal and the budget. Her South Florida district now becomes a prime pickup opportunity for Democrats.
---
Charlie Dent, Pennsylvania 15th district
2016 presidential election: +7.6 Trump
2016 House election: +19.63 Dent
As co-chairman of the moderate Tuesday Group in the House, Dent was one of his party's most vocal critics, often voicing his frustration either with the president or the influence of the conservative Freedom Caucus in steering legislation to the right. He said the lack of a governing coalition in Congress contributed to his decision to retire after seven terms.
---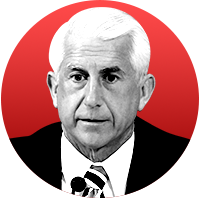 Dave Reichert, Washington state 8th district
2016 presidential election: +3.00 Clinton
2016 House election: uncontested
A former leader of the Tuesday Group, Reichert is another moderate retiring after seven terms. Though he won his recent elections easily, his district was once one of the most competitive in the nation and could be again next year.
---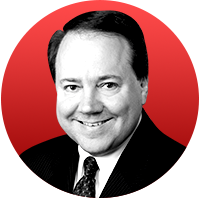 Pat Tiberi, Ohio 12th district
2016 presidential election: +11.3 Trump
2016 House election: +36.73 Tiberi
Whereas others on this list retired after being term-limited out of committee chairmanships, Tiberi's decision may have more to do with a post he never won. The veteran Ohio Republican lost out to Kevin Brady of Texas in his bid to lead the Ways and Means Committee after Paul Ryan left the job to become speaker. Tiberi was a close ally of former Speaker John Boehner, and he, too, became frustrated with the dysfunction in Congress. He won't serve out the rest of his term, choosing instead to take a job as president of the Ohio Business Roundtable early next year.
---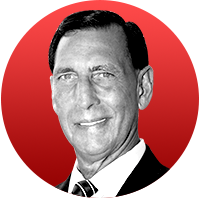 Frank LoBiondo, New Jersey 2nd district
2016 presidential election: +4.6 Trump
2016 House election: +21.99 LoBiondo
LoBiondo's retirement after 12 terms gives Democrats a major pickup opportunity in New Jersey. First elected in the Republican wave of 1994, he broke with his party to oppose Obamacare-repeal legislation, the GOP budget, and the tax bill.
---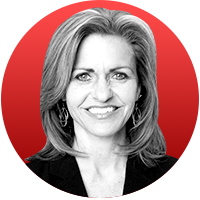 Lynn Jenkins, Kansas 2nd district
2016 presidential election:  +18.4 Trump
2016 House election: +28.38 Jenkins
Jenkins' announcement in January that she would not seek a sixth term in the House was one of the earliest and most surprising of the Republican retirements. She had served in the House leadership and was mentioned as a possible gubernatorial candidate in Kansas, but she said she would not run for any office in 2018.
---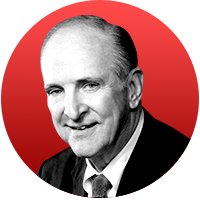 Sam Johnson, Texas 3rd district
2016 presidential election: +14.2 Trump
2016 House election: +26.63 Johnson
Johnson is revered in the House for his Air Force service in both Korea and Vietnam, where he was held—and tortured—as a prisoner of war for seven years. The 87-year-old is retiring from a safe Republican seat after more than a quarter-century in Congress.
---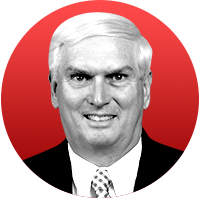 John Duncan Jr., Tennessee 2nd district
2016 presidential election: +35.4 Trump
2016 House election: +51.29 Duncan Jr.
Duncan will have served in the House for 30 years by the time he leaves next year. Though he votes with Republicans on domestic issues, he opposed the Iraq War and supports a non-interventionist foreign policy. His district should be an easy hold for Republicans.
---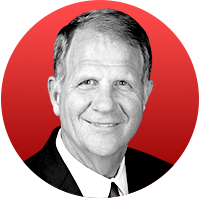 Ted Poe, Texas 2nd district
2016 presidential election: +9.3 Trump
2016 House election: +24.26 Poe
Now in his seventh term, Poe is a former Houston judge known for ending each of his floor speeches with a variation on Walter Cronkite's longtime sign-off, "And that's just the way it is." He was diagnosed with leukemia in 2016.
---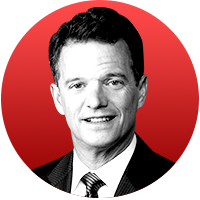 Dave Trott, Michigan 11th district
2016 presidential election: +4.4 Trump
2016 House election: +12.76 Trott
Trott was a first-time candidate when he won his seat in the House in 2014. He decided he preferred the private sector, however, announcing in September that he would return home after just two terms.
---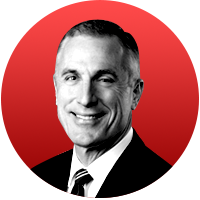 Tim Murphy, Pennsylvania 18th district
2016 presidential election: +19.6 Trump
2016 House election: uncontested
Murphy resigned the seat he held for 15 years in October after it was revealed that he allegedly asked a woman with whom he was having an extramarital affair to get an abortion. Reports that he presided over a toxic work culture in his House office soon followed. A special election to fill his seat will be held on March 13.
---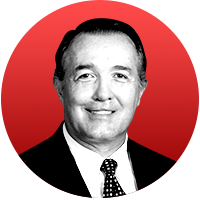 Trent Franks, Arizona 8th district
2016 presidential election: +21.1 Trump
2016 House election: +37.13 Franks
Franks is leaving for perhaps the most unusual reason: He abruptly announced in December that he would resign after acknowledging that he had asked two members of his staff to carry his and his wife's child as surrogates, making them "uncomfortable." His announcement came on the same day as the House Ethics Committee said it was opening an investigation into the situation.
---
Blake Farenthold, Texas 27th district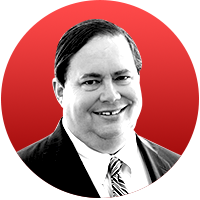 2016 presidential election: +23.6 Trump  
2016 House election: +23.39 Farenthold
Farenthold announced he would not seek a fifth term after several former staffers accused him of harassment and of verbally abusive behavior in his congressional office. He initially resisted pressure to bow out even after the House Ethics Committee opened a new inquiry into his alleged behavior.
---
Bill Shuster, Pennsylvania 9th district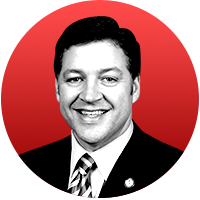 2016 presidential election: +42.5 Trump
2016 House election: +26.68 Shuster
Shuster, the chairman of the House Transportation Committee, announced in early January that he'll spend 2018 on developing an infrastructure plan instead of running for reelection. "I thought it was the best decision for me to focus 100 percent on my final year as the chairman of the Transportation Committee, working with the president and other Democrats and Republicans to pass an infrastructure bill, which is much needed to rebuild America," he told The Washington Examiner. Shuster first won election to the House in 2001.
---
House Democrats Retiring Outright
---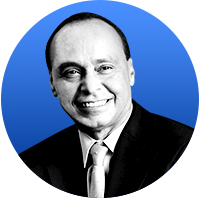 Luis Gutierrez, Illinois 4th district
2016 presidential election: +68.9 Clinton
2016 House election: uncontested
Now in his 13th term, Gutierrez is perhaps the most prominent Democratic ally of immigrants in the House and has been at the center of virtually every attempt to extend a path to citizenship to those in the country illegally. In announcing his retirement in November, he anointed a possible successor in his heavily Democratic district, Jesus "Chuy" Garcia, and said he might run for president in 2020.
---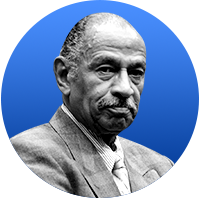 John Conyers, Michigan 13th district
2016 presidential election: +60.7 Clinton
2016 House election: +61.38 Conyers
First elected in 1964, Conyers was the dean of the House as its longest-serving member. But he was brought down by allegations of sexual harassment made by multiple former female staffers in his office. Conyers denied the accusations but bowed to pressure from Democratic leaders and resigned from the House in early December.
---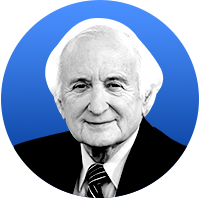 Sander Levin, Michigan 9th district
2016 presidential election: +7.8 Clinton
2016 House election: +20.51 Levin
Levin, 86, will leave the House four years after his brother, Carl, retired from the Senate. He served briefly as chairman of the Ways and Means Committee and was a top Democrat on taxes and trade policy.
---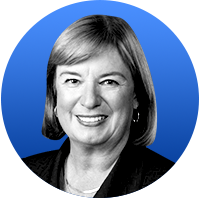 Carol Shea-Porter, New Hampshire 1st district
2016 presidential election: +1.6 Trump
2016 House election: +1.34 Shea-Porter
Shea-Porter represents what is perhaps the nation's quintessential swing district. It has changed parties five times in the last six elections, and Shea-Porter faced the same Republican opponent in four consecutive races. (She won twice.) With her retirement, the district is once again considered a toss-up.
---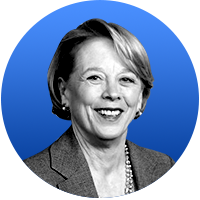 Niki Tsongas, Massachusetts 3rd district
2016 presidential election: +22.8 Clinton
2016 House election: +37.53 Tsongas
Tsongas will retire after more than a decade in the House, and her district should stay in Democratic hands. She is the widow of Paul Tsongas, the former senator and Democratic presidential candidate.
---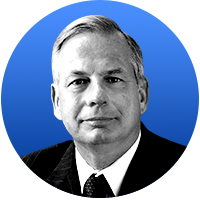 Gene Green, Texas 29th district
2016 presidential election: +45.7 Clinton
2016 House election:  +48.49 Green
The onetime chairman of the House Ethics Committee announced in November that he would retire after more than a quarter-century in the House. He was first elected in 1992.
---
Ruben Kihuen, Nevada 4th district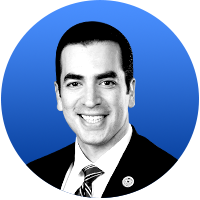 2016 presidential election: +4.9 Clinton  
2016 House election: +4.01 Kihuen
Kihuen's time in Congress will be brief after he faced accusations of sexual harassment less than a year into his first term. Facing calls from Democratic leaders to resign, he announced instead that he would serve out his term but not seek another one in 2018. His exit will leave a competitive open seat in Nevada that Republicans might take a serious run at picking up.
---
House Republicans Running for Higher Office in 2018
---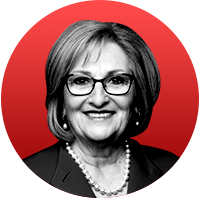 Diane Black, Tennessee 6th district
2016 presidential election: +48.9 Trump
2016 House election: +49.29 Black
First elected in 2010, Black served this year as chairwoman of the House Budget Committee before deciding not to seek reelection and run for governor instead. With the 2018 budget finally adopted, she may leave her seat early to focus on her next campaign.
---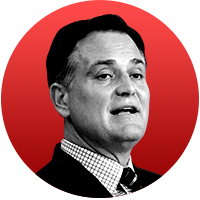 Luke Messer, Indiana 6th district
2016 presidential election: +40.3 Trump
2016 House election: +42.44 Messer
Now serving his third term in the House, Messer is facing off against fellow Indiana Representative Todd Rokita in a primary for the right to challenge Democratic Senator Joe Donnelly. He represents the seat once held by Vice President Mike Pence.
---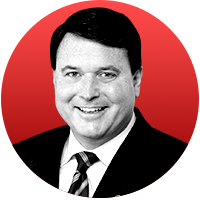 Todd Rokita, Indiana 4th district
2016 presidential election: +34.1 Trump
2016 House election: +34.12 Rokita
Rokita entered Congress one term before Messer. He made a brief bid for governor in 2016 after Pence was named as Donald Trump's running mate, but he was able to retain his House seat after Republicans picked Lieutenant Governor Eric Holcomb. He won't have that luxury if he loses the Senate race because the primaries for the Senate and House are on the same day.
---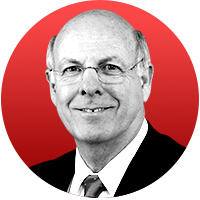 Steve Pearce, New Mexico 2nd district
2016 presidential election: +10.2 Trump
2016 House election: +25.48 Pearce
After serving two separate stints covering seven terms in the House, the conservative Pearce is running to succeed Susana Martinez as governor of New Mexico. Republicans remain favored to keep his House seat.
---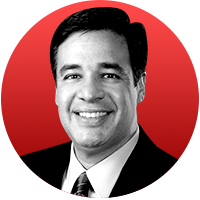 Raul Labrador, Idaho 1st district
2016 presidential election: +38.3 Trump
2016 House election: +36.36 Labrador
Labrador defeated a GOP establishment-backed candidate in a 2010 primary before beating a centrist Democratic incumbent during the Tea Party wave that November. His decision to run for governor may be a blessing for GOP leaders, as he was a frequent conservative critic and member of the House Freedom Caucus during his tenure. Republicans should hold his seat easily next year.
---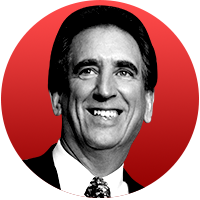 Jim Renacci, Ohio 16th district
2016 presidential election: +16.6 Trump
2016 House election: +30.66 Renacci
One of the wealthiest members of Congress, Renacci is leaving the House after four terms to run for governor of Ohio.
---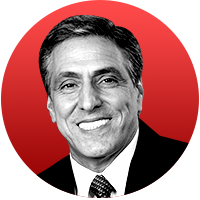 Lou Barletta, Pennsylvania 11th district
2016 presidential election: +23.8 Trump
2016 House election: +27.34 Barletta
Barletta was a Trump Republican before Trump and became one of the first to endorse the president's campaign. A longtime crusader against illegal immigration, his Senate candidacy challenging Democratic incumbent Bob Casey will be a test of Trump's brand in a formerly blue state that the president flipped red in 2016. Though it was held by a Democrat until Barletta won it in 2010, the 11th district is not currently expected to be competitive in the 2018 general election.
---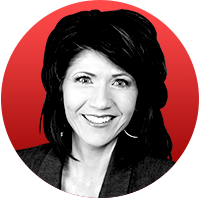 Kristi Noem, South Dakota at-large
2016 presidential election: +29.79 Trump
2016 House election: +28.21 Noem
Noem defeated Democrat Stephanie Herseth Sandlin in one of the closest races in the 2010 Republican wave. She's giving up her House seat to run for governor, and Democrats will have a tough time winning it back.
---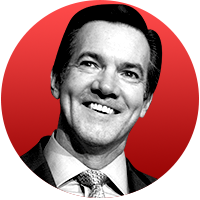 Evan Jenkins, West Virginia 3rd district
2016 presidential election: +49.2 Trump
2016 House election: +43.91 Jenkins
Jenkins knocked off one West Virginia Democrat, Nick Rahall, to win his House seat in 2014. He'll try to beat another, Senator Joe Manchin, in 2018. As with many of the seats Republicans are giving up to run for higher office, the 3rd district is less favorable to Democrats than it used to be.
---
House Democrats Running for Higher Office in 2018
---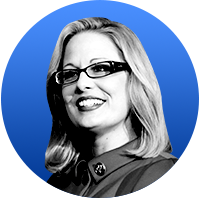 Kyrsten Sinema, Arizona 9th district
2016 presidential election: +16.3 Clinton
2016 House election: +21.88 Sinema
Sinema announced her candidacy for the Senate before Flake decided to retire. A member of the centrist Blue Dog Coalition, she has occasionally voted with Republicans on health care, taxes, and border security. She's also the first openly bisexual member of Congress. Though Sinema's first election in 2012 was very close, her district has trended more Democratic in the years since.
---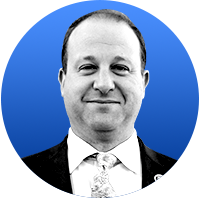 Jared Polis, Colorado 2nd district
2016 presidential election: +21.3 Clinton
2016 House election: +19.72 Polis
Another of Congress's most wealthy members, Polis is running for governor after five terms in the House. The district includes Boulder and is considered a safe Democratic seat.
---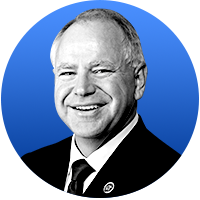 Tim Walz, Minnesota 1st district
2016 presidential election: +14.9 Trump
2016 House election: +0.76 Walz
Walz's decision to run for governor of Minnesota after six terms in the House gives Republicans one of their best pickup opportunities. He won his 2016 race by only about 2,500 votes.
---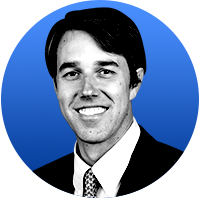 Beto O'Rourke, Texas 16th district
2016 presidential election: +40.7 Clinton
2016 House election: +75.75 O'Rourke
O'Rourke won his House seat in 2012 after defeating a longtime Democratic incumbent, Silvestre Reyes, in a primary. He'll have an even tougher challenge in 2018: knocking off Ted Cruz in a Senate race. His district in El Paso, meanwhile, figures to remain blue.
---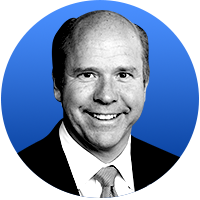 John Delaney, Maryland 6th district
2016 presidential election: +15.1 Clinton
2016 House election: +15.89 Delaney
The former entrepreneur is unique among all of the congressional retirees. Delaney is not leaving to run for Senate or governor—he's already running for president in 2020. Despite his considerable wealth, he's a heavy long-shot, but he's hoping a super-early start will help. Delaney's ouster of Republican Roscoe Bartlett in 2012 was aided by Democratic gerrymandering, and the district continues to favor Democrats as an open seat in 2018.
---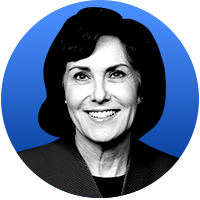 Jacky Rosen, Nevada 3rd district
2016 presidential election: +1.00 Trump
2016 House election: +1.27 Rosen
Rosen had barely started her first term in the House this year when she announced she would challenge incumbent Republican Senator Dean Heller in 2018. Though she has the support of Harry Reid's powerful political operation, the race is a risk for Democrats, since her exit creates an opening for Republicans to take back a seat they held until Rosen's victory in November.
---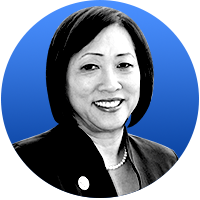 Colleen Hanabusa, Hawaii 1st district
2016 presidential election: +32.6 Clinton
2016 House election: +49.15 Hanabusa
Hanabusa held this seat for four years before giving it up for a failed bid for Senate. After a year back in the House, she's leaving again to run for governor. Though the seat was briefly held by a Republican in 2010, it's a solidly Democratic district.
---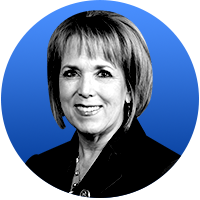 Michelle Lujan Grisham, New Mexico 1st district
2016 presidential election: +16.5 Clinton
2016 House election: +30.29 Grisham
Lujan Grisham won her first race for the House and is now running for governor. She is currently serving as chairwoman of the Congressional Hispanic Caucus.
---
With additional reporting from Priscilla Alvarez.
Trump's False Claim of Credit for Aviation Safety
Posted: 02 Jan 2018 03:31 PM PST
Every president likes to take credit when things go well and pass along blame when they go poorly, but no president is as willing to take that pattern to its brazen extreme like Donald Trump.
Last year was a landmark in commercial aviation—the safest year since the advent of widespread passenger-jet travel. Not a single person died in commercial passenger jet crash anywhere in the world in 2017, according to an organization that tracks aviation safety. Tuesday morning, the president announced he deserved credit for that:
Since taking office I have been very strict on Commercial Aviation. Good news - it was just reported that there were Zero deaths in 2017, the best and safest year on record!

— Donald J. Trump (@realDonaldTrump) January 2, 2018
The president's claim can't withstand even slight scrutiny. The 2017 milestone is worth celebrating, but changes in statistics like air safety are achieved over long time scales, and given the small number of crashes involved, minor deviations in the number are unlikely attributable to any specific presidential action—especially one take in the just under a year Trump has been in office.
But the problems with Trump's claim don't end there. First, the statistic involved is crashes worldwide. American aviation has already been extremely safe. No U.S. airline has had a fatality since 2009, when a commuter turboprop crashed near Buffalo, New York, and there hasn't been a fatal passenger jet accident since 2006, when a plane crashed during takeoff in Lexington, Kentucky. (Foreign carriers have had fatal accidents in the United States, like the 2013 Asiana Airlines crash landing at San Francisco that killed three people.) Trump wishes to take credit for what's happened overseas—matters both beyond the control of American power, and given the small sample size, also a product of good luck.
Second, it's hard to find any evidence to back the president's assertion that he has "been very strict on Commercial Aviation." In fact, it's hard to find any evidence that Trump has affected aviation at all. If anything, Trump has promised to loosen regulations on aviation. Meeting with airlines executives in February 2017, Trump complained of a "regulatory morass that's a disaster" and said he'd loosen "burdensome regulations." In June, the president proposed privatizing air-traffic control, though that idea was more related to moving jobs off the federal payroll than safety concerns. In September, responding to the president's call for regulations to cut, an industry panel recommended the FAA scale back or eliminate dozens of safety rules.
But as with many of the president's priorities, there's been little actual action on this front. The administration did not report any changes to Federal Aviation Administration regulations in fiscal year 2017, which ended in September, and an FAA list doesn't show any major new or proposed rules affecting commercial aviation during the Trump administration. The air-traffic control push stalled out amid opposition from Republicans.
The president's tweet is, once again, circumstantial evidence of his copious television watching—his Tuesday missives closely track stories on Fox News—though he denies he consumes TV. That denial is about as credible as his claiming any credit for a safe 2017 in air travel, which is to say it's about as credible as an airline's promise of gourmet dining in coach at 39,000 feet.
Posted: 02 Jan 2018 11:40 AM PST
Animal eyes come in the most spectacular range of styles, shapes, and sizes. There are eyes with lenses made of rock, eyes that can look up and down at the same time, and eyes that can spot prey from a mile away. But one animal has the most incredible—and certainly the strangest—eyes of them all.
Watch more episodes of The Atlantic's Animalism.
Orrin Hatch's Retirement Paves the Way for a Romney Senate Bid
Posted: 02 Jan 2018 01:08 PM PST
Utah Senator Orrin Hatch announced Tuesday in a video released by his office that he would not seek reelection next year, clearing the way for a possible Senate bid by Mitt Romney.
"After much prayer and discussion with family and friends, I've decided to retire at the end of this term," Hatch said, adding, "I may be leaving the Senate, but the next chapter in my public service is just beginning."
The announcement comes after months of speculation about Hatch's plans, and intense backstage political jockeying around his Senate seat.
The 83-year-old incumbent, who is the longest-serving Republican in the Senate, had promised Utah voters in 2012 that this would be his final term. But after his party took control of the Senate and then the White House, he began publicly walking back that pledge. Hatch's defenders argued that his experience and savvy were needed now more than ever—but not everyone was sold.
Behind the scenes, high-powered Republicans in Utah—worried about Hatch's abysmal poll numbers and eager to usher in an establishment-friendly successor—began waging a concerted campaign to convince the incumbent to retire. Wealthy donors raised money for a library or institute dedicated to his legacy, and efforts were made to assure him that his seat would remain in good hands. The question of who would take the baton from him was especially important for Hatch—and he had an ideal candidate in mind.
"If I could get a really outstanding person to run for my position, I might very well consider [retiring]," he told National Journal in April, adding, "Mitt Romney would be perfect."
Hatch hand-delivered a memo to Romney last year laying out the reasons he should run for his seat, according to a source with knowledge of the document. And as I first reported at The Atlantic last spring, Romney was seriously exploring a bid. People close to him told me at the time that he was alarmed by President Trump's incompetence and worried about the threat his presidency posed to the long-term health of the Republican Party. Still, he'd made clear that he would not run for the seat unless Hatch decided to retire.
By last October, people close to Hatch were telling me that the senator had made clear in private that he planned to retire. But with the prospect of a Senator Romney growing more likely, the Trump White House made a last-ditch attempt to keep Hatch around for another term—complete with a presidential visit to Utah, and enthusiastic lobbying behind closed doors.
Trump's efforts were not lost on the senator, and as Utah's political class waited last month for him to announce his decision, several sources told me they were worried Hatch was having second thoughts.  
In the end, though, Hatch followed through on his plans to bow out, opening the door for a Romney bid. As the first Mormon to win a major-party presidential nomination, Romney is immensely popular in Utah, and is widely expected to win easily if he runs. As an elder-statesman figure in the GOP, he has distinguished himself as one of the most outspoken Republican critics of Trump.
During the 2016 primaries, Romney gave a scathing speech attacking Trump as "a phony" and "a fraud," and refused to endorse him even after he won the nomination. When Trump was elected, Romney had dinner with him to discuss a potential cabinet pick—but in the year since, he has continued to criticize the president. Last summer, he wrote that Trump's handling of Charlottesville had "caused racists to rejoice, minorities to weep, and the vast heart of America to mourn." And after Trump endorsed Roy Moore for the Senate in December, Romney tweeted that his election "would be a stain on the GOP and on the nation."
Romney replacing Hatch in the Senate could be a nightmare scenario for Trump—a staunch ally making way for a high-profile, newly empowered adversary. It remains to be seen, however, how Romney would view his project as a senator. Would he see himself as an anti-Trump truth-teller defending conservative principles from the poison of Trumpism? Or would he try to use his influence to pass major Republican legislation? People close to Romney tell me both scenarios are plausible. First, though, he'll have to decide if he's running.
Israel Enters a Fifth Year of Drought
Posted: 02 Jan 2018 11:51 AM PST
Four consecutive years of drought have put several biblical bodies of water at risk: the Sea of Galilee, the Jordan River, and the Dead Sea. The AP photographer Oded Balilty spent much of last year documenting these bodies of water and the ways locals and tourists play and worship there. The AP reports that "the Sea of Galilee stands at a century low, much of the Jordan River is a fetid trickle and the Dead Sea is rapidly shrinking." Current predictions for the remaining winter months remain drier than normal, as farmers and residents struggle to cope, and pray for rain.
Talking <i>The Post</i> and <i>Lady Bird</i> With Tracy Letts
Posted: 02 Jan 2018 11:20 AM PST
Tracy Letts was a celebrated playwright long before he became one of Hollywood's most in-demand character actors. He won the Pulitzer Prize for Drama for August: Osage County in 2008 and wrote numerous other hits like Bug, Man From Nebraska, and Superior Donuts, many of which premiered at the Steppenwolf Theatre Company in Chicago. But 2017 was a banner year for Letts on the film-acting front, given his notable roles in two major Oscar contenders.
In Greta Gerwig's coming-of-age movie Lady Bird, Letts gives a quiet, affecting performance as the title character's father Larry McPherson, a computer programmer struggling to find a job in the year 2002. Larry serves as an even-handed conciliator between his tempestuous daughter Lady Bird (Saoirse Ronan) and his equally strong-willed wife Marion (Laurie Metcalf). Letts is also in The Post, Steven Spielberg's account of how the Washington Post publisher Katharine "Kay" Graham (Meryl Streep) and the executive editor Ben Bradlee (Tom Hanks) covered the Pentagon Papers in 1971. Letts plays Fritz Beebe, Graham's trusted adviser, who's a similarly steadying force in the film's most pivotal scene.
The Atlantic talked to Letts by phone about taking part in two of the most acclaimed movies of the year, the different atmospheres on Gerwig and Spielberg's sets, and what it was like to work with his wife Carrie Coon (The Leftovers, Fargo) on screen for the first time in The Post. This interview has been edited for length and clarity.
---
David Sims: When you're looking for projects, is it the script that speaks to you more or the artists you could be collaborating with? I assume, with your stage work and writing, that it takes something more special to pull you onto a movie set.
Tracy Letts: You're right about that. There were certainly times in my life as a younger actor where I would have done anything. Now, I don't have to do that anymore, and I don't have any other method for choosing a project other than the quality of the writing. There are probably other people who'd say, "Well, the script isn't strong, but it's got x, y, and z, and therefore I'm gonna roll the dice." I'm not smart enough to do that. All I know to do is say, "The script is good, and therefore I will participate." So far, that's proven to be the right way to go, for me.
Sims: Lady Bird leads with its script—did [the writer and director] Greta Gerwig reach out to you, or did she write this with you in mind at all?
Letts: She certainly didn't write it with me in mind. Greta and I were in a Todd Solondz movie called Wiener-Dog. We did not actually work together—we were in different vignettes—but I met her at the premiere at Sundance. And my wife and I were talking with her at the party afterwards, and Greta told me later that it was the first time she realized I was not the hard-ass she'd seen me play in film and TV, that I was in fact kind of an old softie. That was the first time she thought, "Oh, he might be great for the dad in my movie." It was not that long afterwards that the script landed on my desk, and it was so great! I couldn't believe what a complete script it was—the movie you see now was very much the movie that was on the page when I first read it. It was not a difficult decision to say yes.
Sims: So is this the first time you being a nice guy in person has won you a part?
Letts: Yeah, and I just think in some ways Larry is closer to the guy I am. I'd much rather be sitting in the next room reading the newspaper. So to be on the set of Lady Bird with Greta and Laurie and Saoirse, and they're not only amazingly talented but also really great people ... I'm so happy and content in an environment like that, where I just get to sit and read the newspaper while women are making the decisions. That's the way I think it should be.
Sims: You said the script you read is the movie we're seeing—is it tightly rehearsed? What is Gerwig's process as a director?
Letts: She just knew what she wanted and what she needed. It was as if she'd been doing this for a long time. She was incredibly prepared for her moment. But at the same time, you have to be flexible on a movie set, so you can change something on the fly, and she was very confident about doing that, too. She's just attractive in the true sense of the word, as in she attracts people to her ...
Sims: Magnetic?
Letts: Yeah, she has a magnetic quality! People want to be in the same room as her. She fosters a really smart, warm environment.
Sims: Had you worked with Metcalf or Ronan before? Because obviously the McPhersons' family bond is crucial to the story being told. How quickly did you guys establish that chemistry?
Letts: Well Laurie and I are both members of the Steppenwolf Theatre Company; I've known her for 30 years. I've seen her on stage a hundred times, she's seen me a hundred times. Weirdly, we had never worked together! But we have a shared understanding about how the work should be done, and Laurie and I just fell into husband and wife straight away. Saoirse I was more concerned about because I didn't know her at all and we didn't get any rehearsal, but we just clicked from the first time we met. I don't really believe chemistry is just an accident, but Saoirse and I recognized what the movie needed and what the relationship between father and daughter was, and we had a good old time.
Sims: Was it a movie that, when you were making it, you recognized was a special project? Because when I saw it for the fist time at the Toronto International Film Festival, I think it had an element of surprise.
Letts: No, you just can't predict how people are going to respond to stuff. You always go into [a project] with the understanding, "I think this is really good! I hope other people think so, too!" I will say, because the script was so strong, there was a bit of a sense of a safety net. [You're thinking,] "I can only fuck this up so bad."
Sims: Your character in Lady Bird is telling this story of the early 2000s and the dot-com crash. Did you think about that period of time? It's impressive what a historical document this film is considering that it's mostly about a young woman in high school.
Letts: Very clever, that Greta Gerwig. It's just little extra seasoning, that she has this overview of the middle class during that time. It was very recognizable to me; my parents were both Okie school teachers. I remember very well what it was like to have a family that had to be very conscious about money, the way most people do. It's not what the movie is about necessarily, but it is an essential ingredient.
Sims: Moving on to The Post—that film came together almost impossibly quickly.
Letts: There was a sense of urgency in the way it came together, but once we were on set, it's not like people were running around and tripping over cables. We were in the rhythm of making a movie.
Sims: Did Spielberg suggest you read Kay Graham's memoir or anything like that to play the part of Beebe?
Letts: Yeah, I didn't have the time for all that kind of stuff. For me, it's like, the dramaturgy is on the page. What it became about for me was, my character loves this woman [Graham], and he's going to try and support her. That was the goal for me. [The producers] sent me all this research material, Kay Graham's autobiography, and several other books. And I'm a very slow reader, so I thought, "Well, she's the chairwoman of The Washington Post, I'll start this Washington Post book." And I think I got up to Teddy Roosevelt in the history of the Post, and then I had to go to work!
Sims: The concept of your character is clear very quickly—you're this bedrock for Graham. In the early scenes, you're advising her on the boardroom stuff, but the movie's crucial twist hinges on you a little bit, in terms of your character knowing when to cede any authority.
Letts: Well, a couple of remarkable things about the real history: Those dates did line up, and the Post's public offering was happening at the exact time [that they published the Pentagon Papers]. It's not only freaky, but it's also good for drama. And it's also true that Graham's closest advisers were Beebe and Bradlee, and Beebe advised her not to publish. And, thank goodness for her and for all of us, she decided not to take that advice. One of the things Beebe was good at was recognizing that it was Graham's decision to make. He was not going to argue a position, he was simply going to offer his advice and then help her pursue whatever decision she made. I think that's an important moment because ultimately The Post is the story of a woman who has to make a political decision, and uses principles to guide that decision.
Sims: Was the topical import of the film in the foreground on the set?
Letts: You don't do yourself any favors by getting distracted from the story you set out to tell. And the story we set out to tell was about Kay Graham and the Pentagon Papers in 1971. So we were focused on that. Having said that, I've been in a lot of rehearsal rooms and on sets over the last couple of years, and I don't know any situation where people aren't talking about the world and the country every day, at almost every opportunity.
Sims: Had you worked with Meryl Streep before? I know you adapted August: Osage Country [which she starred in] for the screen, but were you part of the filming process?
Letts: I knew her from August, but I was not on set when they made August, because I was doing Who's Afraid of Virginia Woolf ? [on Broadway] at the time. She's a lovely person, she's funny, she's down to earth. She knows exactly what she's doing, obviously, but she's so engaged in the process in a recognizable way. There's nothing mysterious about what she's doing. She just works hard.
Sims: Right, she's not some frightening sorceress of acting, she's just a pro.
Letts: A real pro.
Sims: This seems like a movie that was made by pros, starring pros.
Letts: We were really lucky that Steven, Tom, Meryl, they're all really nice. They can sit and chat about their meals, or the weather, or sports. They all have senses of humor. I will say that everybody was very nervous—I think, given the stakes, or the challenges of some of the material. The material wasn't always easy, and Steven Spielberg behind the camera makes people nervous. People would be in the makeup trailer, getting ready to go to work, and they'd be saying "Are you nervous?" "Yeah, I'm nervous, are you nervous?" "Yeah, I'm nervous!"
Sims: Is it a feeling of not wanting to screw it up?
Letts: I don't want to be the one who screws this up, yes. I will tell you, there was one person on the set who was not nervous. And that's my wife [Carrie Coon, who plays the journalist Meg Greenfield]. I don't know why; because she has ice water in her veins, I guess. She was the one person who did not seem affected by nerves. It's a little scary, and frankly, it pisses me off.
Sims: Have you been in a film with your wife before? She's wonderful in The Post.
Letts: No, never! She'd go out and do a scene, and screw something up, and she'd just laugh and say, "Oh, I screwed it up!" And do it again. We were all so jealous of her ability to do that.
Is This the Next Step for the #MeToo Movement?
Posted: 02 Jan 2018 03:24 PM PST
For the most part, powerful women. For the most part, wealthy women. For the most part, white women. #MeToo, for all the progress it has made in exposing sexual harassment and abuse—and in exposing the contours of systemic sexism more broadly—has been, from the outset, largely limited in its scope: A movement started, in this iteration, by the famous and the familiar, a movement unsure of how to convert itself from stories into action. The question quickly became: How do you broaden it? How do you move the #MeToo movement beyond the provinces of privilege to be more inclusive, more systematized, more politically effective? How can #MeToo, essentially, move from the realm of the "me" to the realm of, more fully and more meaningfully, the "we"?
One possible answer: Shift its orientation, collectively, intentionally. Move from identifying the problem to actively solving it. On Monday, as 2017 gave way to 2018, more than 300 women in Hollywood—executives, actors, agents, writers, directors, and producers—announced the formation of Time's Up, an effort to counter systemic sexual harassment not just in the entertainment industry, but also in industries across the country. It is an effort, significantly, that aims to combat workplace sexism at its foundations: through legal recourse. Through improved representation in board rooms and beyond. Through the changing of norms. "We just reached this conclusion in our heads that, damn it, everything is possible," Shonda Rhimes, who has been closely involved with Time's Up, told The New York Times of the effort. "Why shouldn't it be?"
The initiative includes efforts to create legislation that will penalize companies that tolerate harassment, and that will discourage the use of the nondisclosure agreements that have helped to silence victims of abuse. It has embraced a mission to reach gender parity at Hollywood studios and talent agencies. And, perhaps most significantly, it includes a legal defense arm that will be administered by the National Women's Law Center's Legal Network for Gender Equity and that will connect victims of sexual harassment with legal representation. To that end, Time's Up has established a GoFundMe effort aimed at raising $15 million—from Hollywood honchos and the public at large—to provide legal support to women and men who have experienced sexual harassment, assault, or abuse in the workplace. "Access to prompt and comprehensive legal and communications help," the campaign notes, "will mean empowerment for these individuals and long term growth for our culture and communities as a whole." (As of this writing, the campaign has raised nearly $14 million.)
The formation of Time's Up was announced via a full-page advertisement in the Times and via an ad in La Opinion, a Spanish-language newspaper. The ads were accompanied by a detailed news report in the Times, and also by a social-media campaign—#TimesUp—that included participation from many of Hollywood's most powerful voices, among them Rhimes, Eva Longoria, Rosario Dawson, Jennifer Lawrence, America Ferrera, Emma Stone, Uzo Aduba, Reese Witherspoon, Jill Soloway, Kerry Washington, Tina Tchen, Rashida Jones, Ashley Judd, Natalie Portman, Ava DuVernay, and many, many more.
The simple shift in hashtag, #MeToo to #TimesUp, is telling: While the former has, thus far, largely emphasized the personal and the anecdotal, #TimesUp—objective in subject, inclusive of verb, suggestive of action—embraces the political. It attempts to expand the fight against sexual harassment, and the workplace inequality that has allowed it to flourish for so long, beyond the realm of the individual story, the individual reality. (Reese Witherspoon: "We have been siloed off from each other. We're finally hearing each other, and seeing each other, and now locking arms in solidarity with each other, and in solidarity for every woman who doesn't feel seen, to be finally heard.") One of the prevailing ethics of #MeToo has been the opt-in nature of the movement: To share one's own story, with all the costs that accompany it, that ethic has acknowledged, is both an act of bravery and an act of privilege. While many have spoken up and spoken out, and should be commended for it, many more have not: The risks of doing so are too severe.
As a result, implied among all the stories that have formed #MeToo's emerging portrait—all those splashes of color and light—have been all the stories that have remained in the darkness: the long shadows cast by all the people who lack the privileges of publicity. The known unknowns. #TimesUp, though—and Time's Up, the organization—is an attempt to change that. It was inspired, its collaborators note, not just by the stories of celebrities, but also by a letter sent in November from the Alianza Nacional de Campesinas, an organization of farmworker women and women from farmworker families: a letter of solidarity to Hollywood actors who were speaking up and acting out. "Even though we work in very different environments," the organization, representing some 700,000 workers, noted, "we share a common experience of being preyed upon by individuals who have the power to hire, fire, blacklist, and otherwise threaten our economic, physical, and emotional security."
Time's Up, for its part, is, significantly, leaderless: It is run by volunteers and comprised of working groups. (One of those groups oversaw the creation of the commission, led by Anita Hill, that is tasked with creating strategies to end sexual harassment in show business.) And Time's Up emphasizes the crucial need to move beyond an ad-hoc approach to solving the systemic problems of harassment—the firings of abusers, the earnest promises of executives and leaders to do better—with solutions that are fittingly systematized. Time's Up is also attempting to offer more quotidian solutions to workplace sexism. It has forged alliances with other organizations aimed at improving representation in the workplace, among them 50/50 by 2020, a group dedicated to achieving gender parity in Hollywood boardrooms. And Time's Up's mission statement includes several answers to the question of "What You Can Do":
Don't be part of the problem. For starters, don't harass anyone.
If a person who has been harassed tells you about it, believe them. Don't underestimate how hard it is to talk about these things.
If you know someone who has been harassed, connect them to resources who can help, such as the ones found here.
If you are a witness or bystander and see a harassing situation, you can help the person being harassed. You could actually intervene. You could confront the harasser. You could also help the person get out of the harassing situation. If you cannot do any of these things, you can still support the harassed person by corroborating and confirming the account of what happened.
You can support those affected by sexual harassment by donating to the TIME'S UP Legal Defense Fund.
If you are part of an organization, look at the workforce and the leadership (management, officers, board of directors). Does it reflect the market where you operate and the world we live in? If not, ask why not and do something to move it closer to that goal.
Acknowledge that talent is equally distributed, but work and career opportunities are not. Mentor someone from an under-represented group in your industry. If you are in a position to do so, hire someone who can diversify the perspectives included in your organization; your team will be better and stronger for it.
You can vote with your wallet: in your purchasing, in your investing and in your charitable giving. Spend or give to companies and organizations who have more equitable leadership and opportunities for all.
Time's Up, in all this, suggests an effort to bring one kind of full-circling to #MeToo: an attempt to move the movement, in a revealing reversal of bell hooks's phrase, from the center to the margin. It is an effort to bring centrifugal forces to bear on #MeToo's momentum, helping the movement to radiate out from beyond the privileged few. Is it, in that, fully, satisfyingly inclusive? Is it, on its own, enough? No. No, of course not. (One of the recommendations put forward by the group, according to the Times, is that "women walking the red carpet at the Golden Globes speak out and raise awareness by wearing black"—a "solution" that is well-meaning but, compared to the others, notably lacking in political rigor.) But Time's Up, too, is a way to begin. It embraces the trajectory that forward movement so often adopts, in culture and in politics: a path not of smooth inevitability, but of change that comes in fits and starts. With stories that are shared and then—eventually—converted into action. As Shonda Rhimes summed it up: "If this group of women can't fight for a model for other women who don't have as much power and privilege, then who can?"
Posted: 02 Jan 2018 11:25 AM PST
Mark Twain's reputation for spotting trends in technology is not great. His most famous foray ended poorly, after the great man of letters fancied himself a man of letterpress as well, and invested heavily in the Paige Compositor, a typesetting machine that bankrupted him.
But what if Twain was, in fact, a prescient scout for new innovations? The Times Literary Supplement's always amusing NB column—which also unearthed this image of Proust playing air guitar on a tennis racket—has been searching for literary firsts, such as the earliest mention of a telephone. TLS readers came up with Gilbert and Sullivan's HMS Pinafore, which premiered in May 1878. But Mark Lasswell of The Weekly Standard came up with an even earlier reference: Twain's "The Loves of Alonzo Fitz Clarence and Rosannah Ethelton," a short story that The Atlantic published in its March 1878 issue. As Lasswell notes, that makes it just 24 months after Alexander Graham Bell was awarded the first patent for a telephone.
The story is weird enough to deserve more than a mere footnote for early phone adoption. Alonzo, the first titular character, is what readers today would identify as an exemplar of stereotypical Millennial dissolution: He is lazy, slovenly, entitled, romantically uninvolved, and living with his mother in Maine. He is dissuaded from leaving the house by poor weather. "No going out to-day. Well, I am content. But what to do for company? Mother is well enough, Aunt Susan is well enough; but these, like the poor, I have with me always," he tells himself, no doubt thinking it droll. Eventually, he turns to technology. Naturally, it fails him. His clock is wrong. When he pushes buttons to summon a servant and then his mother, they, likely exasperated by his indolence, don't answer, though Alonzo blames it on dead batteries. (Been there.)
Finally, like a good Millennial, he reaches for an all-purpose entertainment device: his telephone. Alonzo calls Aunt Susan, though Twain doesn't make his method explicit, apparently expecting the patrician Atlantic readership to figure it out.
He sat down at a rose-wood desk, leaned his chin on the left-hand edge of it, and spoke, as if to the floor: "Aunt Susan!"

A low, pleasant voice answered, "Is that you, Alonzo?"
Susan, it transpires, is in San Francisco. She has greater patience than Alonzo's mother, but slyly passes the line over to Rosannah, who seems to be a young woman boarding with her, saying, "You are both good people, and I like you; so I am going to trust you together while I attend to a few household affairs. Sit down, Rosannah; sit down, Alonzo. Good-by; I shan't be gone long."
The phone call is fanciful—the first transcontinental phone call didn't occur until 1915—but in speaking with Susan, Alonzo alludes to the fact that they appear to be speaking on a party line, which threatened the privacy of users. "Don't be afraid,—talk right along; there's nobody here but me," Aunt Susan tells him. This is especially important to flirtatious young chatters like Alonzo and Rosannah. The two speak for two hours on the phone, recreating the experience of many an infatuated teenager; soon, they have fallen in love, and she has broken off a relationship with another young man, who vows his revenge and visits Alonzo to extract it.
Disguised, the spurned suitor explains a new device that rings as an early expression of concern about privacy and cybersecurity.
"At present," he continued, "a man may go and tap a telegraph wire which is conveying a song or a concert from one State to another, and he can attach his private telephone and steal a hearing of that music as it passes along. My invention will stop all that."

"Well," answered Alonzo, "if the owner of the music could not miss what was stolen, why should he care?"

"He shouldn't care," said the Reverend.

"Well?" said Alonzo, inquiringly.

"Suppose," replied the Reverend, "suppose that, instead of music that was passing along and being stolen, the burden of the wire was loving endearments of the most private and sacred nature?"

Alonzo shuddered from head to heel. "Sir, it is a priceless invention," said he; "I must have it at any cost."
The faux inventor manages to wreck Alonzo and Rosannah's relationship while demonstrating the dangers of insufficiently private telecommunications. Alonzo, heartbroken, sets out to find her, using what Lasswell identifies as the first portable phone in all of literature, too. Using the hacking trick identified by his rival, Alonzo travels the country, listening in to phone calls and hoping to hear Rosannah's distinctive off-key singing.
"Strangers were astounded to see a wasted, pale, and woe-worn man laboriously climb a telegraph pole in wintry and lonely places, perch sadly there an hour, with his ear at a little box, then come sighing down, and wander wearily away," Twain writes. "Sometimes they shot at him, as peasants do at aeronauts, thinking him mad and dangerous. Thus his clothes were much shredded by bullets and his person grievously lacerated. But he bore it all patiently."
Finally (some spoilers ahead) the couple are united and married—by telephone, as Alonzo remains on the East Coast, in recovery from his travails, while Rosannah is in Hawaii. Only after the long-distance nuptials do the couple meet in the flesh, as it were, for the first time.
This remote matrimony seems more shocking than Twain's early adoption of the telephone as a literary device, or even of his suggestion of a "portable telephone" or concern for privacy and the dangers of hacked telecommunications. In portraying a relationship begun and brought to marriage entirely via long-distance telecommunication, Twain seems to prefigure a very modern sort of romance, foreshadowing even online dating.
The science-fiction strain in Twain's writing is underappreciated, even though his 1889 time-travel novel A Connecticut Yankee in King Arthur's Court is well-known. Maybe Twain's mistake was having his Yankee engineer travel back in time, whereas H.G. Wells's time traveler, though he would not set off until six years later, leapt forward. In "Sold to Satan," the Tempter is made of radium, the newly discovered radioactive element. Twain has more recently been crowned as a prophet of the internet, based on his 1898 story "From the 'London Times' of 1904." Twain's narrator describes a device that seems to serve many of the same functions as the web:
As soon as the Paris contract released the telelectroscope, it was delivered to public use, and was soon connected with the telephonic systems of the whole world. The improved "limitless-distance" telephone was presently introduced, and the daily doings of the globe made visible to everybody, and audibly discussible, too, by witnesses separated by any number of leagues.
Like the internet, rooted in ARPANET, the telelectroscope is first explored for military applications before reaching civilian use. And like the internet, it proves to be a reliable way to kill time and monopolize its user's attention, distracting him from social visitors:
He seldom spoke, and I never interrupted him when he was absorbed in this amusement. I sat in his parlor and read, and smoked, and the nights were very quiet and reposefully sociable, and I found them pleasant. Now and then I would her him say "Give me Yedo"; next, "Give me Hong Kong"; next, "Give me Melbourne." And I smoked on, and read in comfort, while he wandered about the remote underworld, where the sun was shining in the sky, and the people were at their daily work. Sometimes the talk that came from those far regions through the microphone attachment interested me, and I listened.
The original TLS quest, for a first literary reference to the telephone, feels nearly as mustily poignant as an old-fashioned rotary phone—strangely fascinating, and yet entirely obsolete. In 2015, my colleague Adrienne LaFrance tried to figure out what the first TV show to refer to the internet was. Yet in addition to making it much easier to answer trivia questions of this variety, the internet also threatens to render them irrelevant. In Twain's time, it would take days, weeks, or months to learn of fresh technologies like the telephone, understand them, incorporate them into writing, and have them published in print. The internet means that when a new technology arrives, it can be almost immediately understood and even more quickly incorporated into writing that can be published promptly online. A present-day Alonzo Fitz Clarence could while away a full cold Maine winter day reading that, without ever having to ring up his Aunt Susan in San Francisco.
Trump's Tweets Are a 'Narnian Wardrobe to His Lizard Brain'
Posted: 02 Jan 2018 09:04 AM PST
Some of the most interesting people in the world to me right now are the homeless conservatives, that not-so-merry band of right-leaning ideologues and idealists who reject Donald Trump's takeover of the Republican Party and who find it more pleasurable to stand outside Mar-a-Lago and throw rocks than to make believe that what is happening inside is normal.  
One of the most important of these homeless conservatives is Jonah Goldberg, who has been a stalwart anti-liberal voice for a generation. But Goldberg, a senior editor at the National Review (which is itself a kind of shelter for Never Trumpers) has seen many of his friends accommodate themselves to the new reality.
"The slow takeover of the right by the Trumpets is akin to Invasion of the Body Snatchers," he told me on a recent episode of  our podcast, The Atlantic Interview.  "All of a sudden, you see a close friend of yours talking about Comrade Trump, and you're like, 'Oh my gosh, they got you!'"
The cult of personality is strong, he says, and the social consequences for conservatives who argue against Trumpism are harsh.  "If you don't speak in these silly euphemisms, like 'Maybe he should tweet less,' you piss people off."
I wanted to interview Jonah because I find him provocative and sharp, but also because I have as a goal the disaggregation of all media Goldbergs. I am frequently confused for Jonah, and sometimes I'm blamed for the things he writes. He is blamed for the things I write, of course, and we sometimes get each other's mail. This interview was a chance to convince podcast listeners that we are, indeed, two separate people.
Below you will find an edited and condensed transcript of  our conversation, but my advice to you is to listen to our conversation, not only for its rapid fire qualities (if that is, indeed, your thing) but because we chose not to capture in this transcript my back-and-forth with Jonah on the identities and characteristics of our all-time favorite Goldbergs.
---
Jeffrey Goldberg: Let's talk about your life as a homeless conservative. Trace the arc from the moment you realized that these folks who say that they are conservatives are not actually conservatives. And then talk about the first time it became uncomfortable for you.
Jonah Goldberg: I'm not ideologically homeless. The problem is I'm politically homeless. What we've seen in the last couple of years is the Republican Party get either dragged along or leap ahead into essentially a cult of personality. A cult of personality is somewhat misleading because it's only a handful of people who really think that Comrade Trump will deliver the greatest wheat harvest the Urals have ever seen. But for most of them, it's more like—and I don't mean to be glib about this. My brother was an addict. He died a few years ago. And I watched how my parents would try to rationalize his behavior. Every time my brother had a good day, it was the first day of the rest of his life.
Jeffrey: "This is the day he became president."
Jonah: Yeah. This is the thing with Trump. It's constantly, "This is the day he became president. This is the pivot. He's off on the right foot. He can change."
Jeffrey: So there are two camps. There's a camp of actual true believers. And then there's a larger camp to say, "No, it's not as bad as you think."
Jonah: I mean, so, it's funny. A year and a half ago, at Fox and other places on the right, I remember being so unbelievably disheartened by how many pundits and commentators—not just at Fox, but talk radio, all over the place—lied. They would say, "Trump is fantastic. Trump is awesome. Trump is a genius. He's a businessman." All this stuff. And then the camera goes off, and the microphone goes off, and then they would say, "I can't believe I have to defend this guy."
Jeffrey: That's terrible.
Jonah: It's horrible.
Jeffrey: By the way, that's the swamp.
Jonah: It's totally the swamp. And what I've found though, a year later, you now find people who aren't lying. Now, you don't find a lot of people saying, when the camera goes off, "I can't believe I have to defend this guy." They believe their own bullshit.
Jeffrey: The Republican Party that you thought you belonged to—it wasn't the Republican Party. Donald Trump's not actually a Republican. The base turns out to be populist and racist, much of it. Did it happen in a flash?
Jonah: No. I wrote over a year and a half ago comparing the slow takeover of the right by the Trumpists as akin to Invasion of the Body Snatchers. All of a sudden, you see a close friend of yours talking about Comrade Trump, and you're like, "Oh my gosh, they got you!" It happened, one by one, with lots of people, lots of friends of mine.
Jeffrey: Have you lost these friends?
Jonah: I've lost some friends for sure, and I've lost a lot of fans. On the right, Trump is still sort of controversial. Just talking about him is divisive. Some people are all-in and some people are against him. And if you get asked the question, and you take a strong stand against him, and you don't speak in these silly euphemisms, like "Maybe he should tweet less," you piss people off.
Jeffrey: His tweeting does cause a disproportionate amount of the destabilization that we are experiencing. Are you saying that telling him not to tweet is akin to putting Bacitracin on a tumor? Because it seems like that's a stand-in for a whole set of impulsive behaviors that if they did not exist might bring us to a saner place.
Jonah: The tweeting is a symptom. People tweet. Barack Obama tweeted.
Jeffrey: No one would confuse their two Twitter feeds.
Jonah: No. And the problem with Trump's Twitter feed is that it is like the Narnian wardrobe to his lizard brain. It just vomits out whatever his raging sphincterless id has got going at the given moment. It gets him into an enormous amount of trouble.
I could talk until I'm blue in the face about the various forms of right-wing wagon-circling that is going on with Trump. And you know one of the biggest ones is anti-anti-Trump-ism. Which is that we should focus more on the hypocrisy of The New York Times.
Jeffrey: This is Tucker Carlson.
Jonah: It's a big thing at Fox generally, on the opinion shows.
Jeffrey: It's why they're still talking about Hillary's emails.
Jonah: If you can't defend Trump on the merits, all you can do is attack the critics. So, if Barack Obama did something lawless—which I think he did quite often in terms of executive orders—and you went ballistic as a conservative about it, if then Donald Trump does it, it's fine to say The New York Times is hypocritical for going ballistic when Donald Trump does it but supporting it when Barack Obama does it. It's good and useful to point out that hypocrisy. But you also have to acknowledge that you were against it when Obama did it, so you have to be against it when Trump does it, too. Or at least explain why you're not.
Jeffrey:  Let me ask you how a person who is non-conservative, completely transactional, has no higher thoughts about America and its role in the world, and has no ideological thoughts per se—how did he so easily take over an entire party?
Jonah: There are a thousand different variables. One was simply the structural, game-theory nature of a 16-person race, which was a huge problem. I think, in terms of important long-term trends, there was a certain psychic break that occurred with the tea parties. The general thrust of the tea parties was exactly the kind of response that I would want from Americans—back to basics, back to the Constitution, limited government, living within our means. They were wholesale written off as racists and bigots. People overlooked the fact that many of the leaders of the Tea Party, their preferred candidates, were African Americans—Herman Cain, Ben Carson. That was a tell. That was them saying, "We don't like being called racists."
A lot of people, including some serious intellectuals, said, "Well that project doesn't work. We're heading towards tribalism, so we might as well develop our own kind of tribalism."
Two other factors are here. One is, Trump broke the blood-brain barrier of entertainment into politics.
Jeffrey: We needed 15 years of reality TV to bring about this shift.
Jonah: I think that's right. A lot of Hollywood liberals were encroaching on politics for a very long time, chipping away at this barrier. It's just ironic that Donald Trump was the first one over the fence. This is why I think in the long term, this is bad news for the left. The Republican celebrities—our bench is mighty thin—Kid Rock, Scott Baio. But meanwhile, I think in the summer of 2016, if Oprah, George Clooney, Tom Hanks jumped in—
Jeffrey: Well, Oprah very well might.
Jonah: She might! The last thing is hugely important, and it's lost on big chunks of the right and of the left, is that people did not like Hillary Clinton. They just didn't like her. And whatever you thought of Bill Clinton—Lord knows I wasn't a fan—everyone could recognize his political skills. I mean, that guy, you could pull him off an intern, slap him with a flounder, and say, "Give me 45 minutes on intellectual property rights in the Third World," and he could just go. Hillary Clinton's idea of extemporaneous speaking was leaping from her prepared remarks to prepared notecards. She's the lady who says no eating in the library. She was also seen as much more left wing than her husband. Fair or not.
Jeffrey: Not fair, by the way.
Jonah: But what Trump doesn't understand, what Steve Bannon doesn't understand, is that Donald Trump's mandate was: Don't be Hillary Clinton. He accomplished that on Day One. Some part of his brain understands that, which is why I guarantee you that in the last 48 hours, Donald Trump has tweeted something about Hillary Clinton. Sean Hannity has done some raging scandal about Hillary Clinton. Psychologically, one of the things these guys have to do to justify their support for Trump is to remind people constantly, "You could have had Hillary."
You hear echoes of this all over the place. I was on a National Review cruise three months after the election, and this person was asked, "How's Trump doing?" And they said, "I judge it entirely by how much better this is than what Hillary would have done." You hear this all over the place on the right. To me, this is a profoundly screwed up way of thinking about things. I don't know of any other Republican or Democratic president that we said, six months into their presidency, "Well, Bush is making some mistakes but at least he's not John Kerry." That's meaningless. Just one click better than the person that you thought would have ruined the country?
Jeffrey: My view is that you either have to be a racist to vote for Donald Trump or someone who's willing to overlook racism and misogyny. Am I wrong in thinking that a process that began in 1968, this is the culmination?
Jonah: A lot of the trends that gave us Trump have more to do with broader trends in the culture than stuff on the right. First of all, large swaths of the country can tune out identity politics. Mitt Romney was called a racist monster because of a speech about Obamacare that he gave to the NAACP. He was mocked mercilessly for his "binders full of women" comment, which was him admitting that he did exactly what women's groups want politicians to do—which is ask for suggestions to staff his government so it would be more diverse and more gender-balanced.
Jeffrey: His clumsiness was mistaken for some kind of misogyny. But you did not believe that race is the motivating, underlying factor in Trump's election? That the election of Donald Trump was not a white reaction to a radically changing America, or the perception that America is radically changing, as personified by this black guy with a strange name?
Jonah: There's some of that. That's where I was getting to about the psychic break that happened with the tea parties. You get a lot of people who said, "We're going to be called racist no matter what. So why not just give in to our tribalism?"
Robert Putnam did this massive longitudinal survey about the role of immigration plays in society. He hated his findings. He delayed a year trying to disprove them and couldn't. He found that immigration is deeply corrosive, at least in the short term, to civil society. It is not because of racism. Everyone wants to say it's xenophobia. It is because shared cultural norms are transmitted through language, through traditions, through customs. And when you introduce large numbers of new people into a society, into a community, people have a tendency to hunker down, to pull into their shells. I personally think that we get Trump because civil society in this country is in really rotten shape. The mediating institutions that traditionally give us meaning and a sense of belonging are being eroded. Instead, people are looking to Washington to provide meaning. Read Obama's second inaugural; he gets deep into this. He basically describes a country where it's the federal government and the individual with nothing in between. Added into this is this problem of the changing role of media. We retreat to virtual communities, and they tend to reinforce this tribalism. We tend to watch politics as basically this reality television show.
So, yeah, the race stuff played definitely played a role in it. The failure to do anything on immigration played an enormous role. A lot of people out in the country just simply feel like they are the butt of everyone's jokes, that they are considered the source of all evil in this country, and that the coastal elites look down on them. Then here comes this guy who appealed to their sense of resentment, and appealed to their sense of betrayal by elites who aren't living with the consequences of policies that come from Washington. They felt betrayed by both talk radio people who overpromised and underdelivered, and they felt betrayed by the Washington GOP establishment who overpromised and underdelivered.
So they looked to Trump. Yeah, you do have to overlook a bunch of racist, nasty crap that Trump said, but they've completely tuned out elites who say this makes him unacceptable. They figured, "Well, if he's willing to say this crazy stuff, then at least that signals to me that he's not a typical politician."
Jeffrey: Which party is going to disintegrate first, the Democratic Party or Republican Party?
Jonah: I think probably the Republican Party. All the problems that we've been talking about that gave us Trump—they're all made worse by more dysfunction on the right. If serious people don't think seriously about immigration and deal with people's legitimate frustrations with it, then unserious and irresponsible people will step in and take up the issue. I think Trump definitely proves that. If Washington does not get anything done anyway, why not treat it like a circus?
Jeffrey: The Republicans are spiraling down faster?
Jonah: They're spiraling down faster. But a huge part of the reason for the Democratic Party and the Republican Party's existence is to not be the other party. You take away the Republican Party, and you can get a catalytic effect where they can overtake each other in their dysfunction.
Jeffrey: What replaces the Republican Party if it disintegrates?
Jonah: I think we could be heading into some 1948-style election where you have a four-way race. Game theory says the more entrants you have, the less you need to be the winner. You can see all sorts of independent kind of runs. But let me put it this way: If the Republican Party goes first, I think what we know is the Democratic Party is soon to follow.
The Transgender Scientist Who Changed How We See the Brain
Posted: 02 Jan 2018 01:12 PM PST
Updated on 2 January at 4:11 p.m. ET
Right until the end of his life last Wednesday, Ben Barres made it his business to champion the unsung.
While most of his fellow neuroscientists studied neurons, the branching cells that carry electrical signals through the brain, Barres focused his attention on another group of cells called glia. Even though they equal neurons in number, glia were long dismissed as the brain's support crew—there simply to provide nutrients or structural scaffolding.* But Barres showed that glia are stars in their own right. They help neurons to mature, producing the connections that are the basis for learning and memory, and then pruning those connections so that the most useful ones remain.
In showing how important glia are, Barres revolutionized our understanding of the brain. That alone would have been enough to secure a spot in science's hall of fame. But the outpouring of adulation that followed his passing, at the age of 63 from pancreatic cancer, was as much about his generosity of spirit as it was about his force of intellect.
Barres was a great scientist, yes, but also a scientist who made it possible for others to be great. He went out of his way to mentor young scientists. He actively stepped out of the way of his trainees so they could blaze their own trails without having to compete with him. And he spent the final days of his life writing and updating dozens of letters of recommendations for his trainees. "He was very sick, but he valiantly worked through these letters and completed every single one of them with utmost care," says Cagla Eroglu from Duke University. "From the first day in his lab until his death, Ben always cared about my success as if it was his own."
As news of his death spread through Twitter, his peers called him a "singularity," a "titan," and a "moral compass," who leaves behind a "towering legacy of goodness." They spoke of unprompted acts of meaningful kindness. "I knocked on his door as a first-year and Ben Barres stayed an hour late to give me advice about women and medicine," said Natalia Birgisson, a medical student at Stanford University. "I once invited Ben Barres to speak to young LGBT scientists. I sent the email at 11 p.m. and he responded in 10 minutes, agreeing to speak and refusing the honorarium," said Trevor Sorrells from Rockefeller University. "I interviewed for grad school with Ben Barres and he stopped mid-interview to call another school and advocate on my behalf," said Alycia Mosley Austin from the University of Rhode Island. As Kay Tye from MIT succinctly said: "Ben Barres was a role model for role models."
Beyond direct mentorship, Barres repeatedly spoke up for groups who have been historically marginalized in the sciences, including women, minorities, and LGBTQ+ people. He would repeatedly talk about the biases and systemic barriers that keep such groups from succeeding in their careers, often raising the topic in the middle of keynote talks about glia. "Since I have you all trapped on the top of this mountain ... I would like to talk about the many barriers women face in science," he once told neuroscientists at a conference in Lake Arrowhead.
He most famously talked about those barriers in a searing 2006 opinion piece, published in the prestigious journal Nature. In it, he lambasted several academics for suggesting that "women are not advancing in science because of innate inability," and spoke of the actual reason for their hindrance: discrimination, both conscious and unconscious.
Barres amassed data and evidence to support his stance, but he also spoke from experience. Born in 1954, he transitioned in 1997 at the age of 43. Before then, as an MIT undergraduate, he solved a hard math problem that had befuddled the rest of his virtually all-male class, only for his professor to suggest that his boyfriend must have done the work. As a Ph.D. student, he lost a fellowship competition to a male peer who had published a sixth as many papers. And as a Stanford professor who had recently transitioned, he heard a faculty member say, "Ben Barres gave a great seminar today, but then his work is much better than his sister's."
"By far, the main difference that I have noticed is that people who don't know I am transgendered treat me with much more respect," he wrote in Nature. "I can even complete a whole sentence without being interrupted by a man."
By openly writing about his experiences, Barres made it easier for other female academics to talk about sexism. "As a woman in science, everyone has this feeling that something's not right, but it's hard to put that into words in a way that's compelling to men," says Carolyn Bertozzi, one of his colleagues at Stanford. "Ben was one of the few people who did the control experiment—what would have happened in a parallel universe where you changed just one variable. [His experiences] were harder for other men to deny."
As an openly transgender scientist, and the first to be elected to the National Academy of Sciences, Barres also acted as a role model for other trans scientists. "You can't put a value on it," says Bertozzi. "The mere existence of Ben Barres—a successful, brilliant, undeniably high-impact scientist who was unashamed and so graceful in demystifying what being transgender means ... he saved lives, I'm sure. Thanks to him, there are countless people who looked in the mirror and said: There's a place for me in this world."
Kale Edmiston from the Vanderbilt University Medical Center certainly feels that way. Barres, he told me, took time to meet with him at the biggest annual neuroscience conference, and periodically checked in on him as he finished his Ph.D. "He just radiated encouragement and positivity," Edmiston said. "At the time we were the only out transgender neuroscientists that we knew of. Trailblazers like Ben made it possible for me to be where I am today."
Barres blazed similar trails in neuroscience, elevating the long-marginalized glia and forcing other researchers to recognize their value. As a student, he figured out how to isolate and grow them. As a professor, he and his protégés showed that glia govern the life and death of synapses—the connections that transmit signals between individual neurons. Without glia, neurons can't form mature synapses. And one especially common group of glia, the star-shaped astrocytes, will occasionally devour synapses entirely. Perhaps by keeping the useful synapses and pruning away the useless ones, the glia underlie the brain's ever-changing nature, and its ability to reshape its circuits to learn from new experiences.
Most recently, Barres's team, led by postdoc Shane Liddelow, showed that astrocytes can turn fully to the dark side and start killing injured neurons and other glia. These dark astrocytes are more common in degenerative brain diseases like Alzheimer's, Parkinson's, multiple sclerosis, and Lou Gehrig's disease. Barres described that discovery, published while he was undergoing chemo for his cancer, as the most important his lab had ever made. Perhaps glia are behind the destructive symptoms of these conditions. Perhaps they might even point the way to new treatments—the very goal that lured Barres into neuroscience in the first place.
"I'm really not too bothered about dying," he told Discover magazine in late 2017. "What's frustrating is that there are so many things I won't be able to work on. There are so many things I wanted to know." But scientists contribute to the world not just through their own work, but through the people they train—and Barres knew that better than most. What he didn't get to personally learn may eventually be discovered by his students, his postdocs, his colleagues, and the people who felt they had a place in science because of his actions.
His trainees see themselves as a family, says Beth Stevens, a former postdoc now at Harvard University. "We will go to bat for each other  just as Ben has done so many times  for us—a promise we made to  Ben  that we all intend to keep," she says.   We will continue to have our annual Barres lab family dinners, traditionally celebrated at the Society for Neuroscience meeting, in his honor for many years to come."
"Whatever he touched, he left better than when he found it," adds Bertozzi.
---
* This piece originally stated that glia outnumber neurons by 10 to 1, and though this is a commonly stated ratio, it's a myth. The actual ratio is closer to 1:1.
Kim Jong Un's Trap for South Korea
Posted: 02 Jan 2018 07:36 AM PST
With about five weeks to go until the Winter Olympics in South Korea, North Korea's Kim Jong Un suddenly appeared to reverse course. Having focused on nuclear and missile testing while rejecting conciliatory calls from the South to open dialogue, Kim in a New Year's speech made his own offer for talks on how to create a peaceful environment for the Olympics and the 70th anniversary of North Korea's founding. The South quickly accepted, proposing to hold talks next week.
But it may not be an unalloyed success for South Korea's progressive President Moon Jae In, who has staked his political future on improving relations in the North. In reality, it's an attempt to put him in an impossible bind.
Moon wants to host a peaceful 2018 Winter Olympic games, as well as open direct dialogue with his neighbor. But in pursuing those things, Moon cannot succumb to North Korean nuclear blackmail to weaken the South's military alliance with the United States—in the very same New Year's speech, Kim claimed to be able to hit the U.S. with a nuclear weapon. Nor can Moon abandon the U.S.-led international pressure campaign against North Korea's nuclear and missile development.
Kim's dialogue proposal is based on the North's well-worn "By Our Nation Itself" line—that South Koreans must abandon interference from outside powers, who have benefited from keeping the peninsula week and divided, and join with North Korean compatriots to achieve independent national unification. This scheme, incidentally, is incompatible with the international pressure campaign the U.S. is relying on to manage the North's nuclear program—not to mention with the U.S. alliance the South is relying on to protect it.   
And the gambit appeals directly to Moon's goals, while trying to force a choice: a peaceful Olympics, or South Korea's alliance with the United States. As part of his dialogue proposal, Kim explicitly criticized the Moon administration for "joining the United States in its reckless moves for a North-targeted nuclear war" and requested the discontinuation of "joint nuclear war drills they stage with outside forces." (South Korea and the United States hold regular joint military drills, which North Korea consistently portrays as preparation for an invasion.) But it is Kim himself who wants to hold South Korea's hosting of the Winter Olympics hostage to his demand for global acknowledgement that the North has (illegally) become a nuclear weapons state.
It's not the first time Kim has used a sporting event in this way. In 2014, Kim suddenly sent three top-ranking officials to the closing ceremonies of the Asian Games held in Incheon to celebrate a better-than-expected performance by North Korean athletes. That visit did not immediately result in progress in inter-Korean relations, but two senior members of the delegation, Hwang Pyung So and Kim Yang Gon, returned for marathon inter-Korean negotiations in August 2015. Those talks aimed at diffusing a different crisis: South Koreans had suffered casualties from a North Korean landmine placed at a post near the demilitarized zone between the two countries, and the South had resumed propaganda broadcasts at the DMZ.
Moon administration proposals for inter-Korean dialogue have been categorically rejected by the North since Moon came into office in May of 2017. Hwang and Kim Yang Gon, North Korea's senior participants in the August 2015 talks, are no longer on the scene. The Moon administration contains many senior officials who want to revive the sort of inter-Korean dialogue and cooperation that South Korea pursued when Kim Jong Il led the North, but they are hard-pressed to find holdovers still in power under Kim Jong Un. Should talks actually take place, South Korea will have a chance to learn more about who Kim Jong Un trusts to manage inter-Korean dialogue.
But the very offer of talks is an unwelcome reminder that despite South Korea's international success as a top-ranked global economy, the country remains hobbled both by its rough neighborhood and its exasperating northern neighbor. It exposes Moon's weaknesses and South Korea's diplomatic and political constraints, especially as Kim Jong Un tries to generate friction between Presidents Moon and Trump. Both Moon and Trump have put a good face on the relationship despite their ideological and personality differences, but North Korea's dialogue offer may attempt to exploit the tactical differences between them over how to handle North Korea.
For instance, Moon has already publicly stated his desire last month to postpone annual U.S.-South Korea military exercises that normally would be ramping up during the Olympic games. The Trump administration may find a way to accommodate such a request while maintaining the international pressure campaign against North Korea. Further North Korean demands for delays in joint military exercises, though, could generate tensions between Seoul and Washington.
The Moon administration has also raised questions in recent weeks about the validity of its predecessor's February 2016 closing of the Kaesong Industrial Complex, a business production zone located inside North Korea in which South Korean companies provided infrastructure and knowhow and North Korea had provided labor. The complex was shut down following North Korea's fourth nuclear test in January 2016. Any attempt to reopen it now would be seen as a direct blow to the economic sanctions drive that would likely violate UN Security Council resolutions on North Korean exports, and would generate strong opposition from the Trump administration.
As if the challenge of dealing with Kim Jong Un wasn't enough, the Moon administration's problems with its two closest neighbors threatens to cast a shadow over South Korea's hosting of the games. Moon's state visit to Beijing last month has failed to stabilize China-South Korea relations following the fallout from the deployment of the Terminal High Altitude Area Defense system in South Korea, a U.S.-provided missile defense system China worries is aimed at its own nuclear arsenal. China has restored a ban on Chinese group tours to Seoul, and Chinese President Xi Jinping's participation in the Pyeongchang opening ceremonies is unconfirmed. Likewise, the Moon administration's announcement last week of the results of a review of a controversial agreement on how to address "comfort women"—who served as sex slaves for the Japanese military during World War II—has decreased the likelihood of Japanese Prime Minister's Shinzo Abe's Olympic attendance as well.   
Moon now faces a moment that will define his presidency as he prepares to host a high-profile international event in a tough neighborhood. That was going to be fraught to begin with. Now he faces the added problem that his own near-term political goals could trap him into concessions that might weaken South Korea's alliance with the United States.
Finding Love on the Dance Floor in <i>Call Me by Your Name</i>
Posted: 02 Jan 2018 07:30 AM PST
About half an hour into Call Me by Your Name, Luca Guadagnino's film adaptation of André Aciman's 2007 novel of the same name, a precocious 17-year-old named Elio (Timothée Chalamet) sits at an outdoor club. He's surrounded by some friends who are gabbing about a duo on the dance floor: Oliver (Armie Hammer) and Chiara (Victoire Du Bois). "Who wouldn't love to be in her shoes?" one of Elio's friends swoons. A handsome American graduate student, Oliver doesn't look all that different from the Hellenistic statues of buff men he's helping his professor, who's also Elio's father, study for six weeks. The music eventually switches to the Psychedelic Furs' 1982 track "Love My Way," drawing Elio's friends to the floor. At first, Elio hangs back, puffing on a cigarette and gazing, intrigued, at Oliver. He smiles, then joins the group.
And there Elio and Oliver are, bopping and bouncing to the music—the only thing, in that moment, connecting the two young men, whose romantic feelings for one another unfurl over the course of the coming-of-age drama. Released as a sneak peek before the film's November release, this particular scene has become the stuff of memes (thanks largely to a Converse-clad Oliver and his charmingly oafish footwork). But it deserves more serious attention, too. Though other memorable encounters between Elio and Oliver follow, this moving scene is arguably a set piece of Call Me by Your Name. It's the first real moment of closeness between the story's two main queer characters, who are testing out ways to nurture their growing intimacy—even if they have to navigate it wordlessly and out in the open.
Guadagnino's film, set in an Italian village in the summer of 1983, is filled with similarly loaded moments, including a flirty touch during an afternoon volleyball game and a piano recital that's better described, perhaps, as a coy game of cat and mouse. Yet the dance scene stands out for the way it zooms in on the different layers of tacit emotional wrangling familiar to so many queer people—starting with that earlier remark about Chiara: "Who wouldn't love to be in her shoes?" There's a dark duality to Elio's friend's words. On the one hand, they speak to an innocent wistfulness felt by the crowd of rapt women ogling Oliver. But her question means something different for Elio, who understands that there's something not right about his own interest in Oliver. The film takes place a couple of years after the AIDS epidemic began, and deeper cultural anxieties and taboos that society has long had around homosexuality complicate Elio's already-muddy feelings. This conversation isn't for you, the scene seems to tell him.
Given the times, what can Elio really do about his attraction to a man? Well, he can dance. Maybe not "in her shoes," but he can get as close to Oliver as possible—a move that feels like an act of rebellion, though the two never quite make eye contact. Virginia Woolf, an author who herself was queer at an even earlier time, once described the transformative and soothing power of dancing. "That is the quality which dance music has—no other," a 21-year-old Woolf wrote, exquisitely, in 1903. "It stirs some barbaric instinct—lulled asleep in our sober lives ... We dance to drown our sorrows—but dance, dance—if you stop you are lost."
Woolf's words could easily apply to Elio and Oliver on the dance floor, where their free-form movement mirrors the choreography of their own searching sexuality. Neither seems to have received any direction or guidance on how to explore his same-sex attraction, but they're beginning to learn. Hammer recently told NPR that "so much of that scene was about watching someone be totally enraptured and just lost in a moment and enjoying themselves, because that's one of the things that Oliver is able to do that Elio really appreciates."
Even the song used for the sequence is significant: "Love My Way" is very much a tune of its era—that brooding, besotted British pop that sat atop the charts in the '80s and telegraphed a range of queer sensibilities, including isolation, maddening expectation, and unexplored love. (Think of artists like Erasure, the Pet Shop Boys, and The Smiths.) "Love my way, it's a new road / I follow where my mind goes," the Psychedelic Furs vocalist Richard Butler sings. "They'd put us on a railroad / They'd dearly make us pay for laughing in their faces and making it our way." Like the song's narrator, Elio and Oliver, too, are learning to love their own way, and they must do so without the benefit of a shared script for how to navigate that passion. The lyrics help articulate what otherwise can't be expressed aloud by either Elio or Oliver, as they dance side by side.
An important sequence near the end of Call Me by Your Name not only winks to that initial dance, but also offers a melancholy vision of what's to come. As the summer approaches its bittersweet end, Elio and Oliver, at the suggestion of Elio's suspecting-and-supportive parents, take a trip to Bergamo. On an empty street one night, the couple, drunk and affectionate, move around each other in a wheeling dance, stopping only to kiss; Elio is, for the briefest of moments, "in her shoes." But then, Oliver detects a familiar tune playing in the distance. It is, of course, "Love My Way." "You're missing it!" shrieks Oliver, excitedly, hurrying Elio to hunt down the source of the song that was so central to those first heady summer days. They find the source: Several people are blaring the song from their car. Oliver grabs a woman's hand and begins to dance with her, while Elio sits and watches them. Though it's a callback, this sequence could also be read as an aching nod to Oliver's future: He eventually leaves Elio behind, and later gets engaged to a woman.
Call Me by Your Name grapples with subjects that aren't altogether uncommon in cinema: adolescence, desire, heartache. Even so, it is unique among coming-of-age romances for how precisely, but tenderly, it portrays the private lives of its queer characters. The at times unspoken longing that ricochets between Elio and Oliver—a lingering stare across the dance floor—is exhilarating and sensuous in a way language isn't always able to be. A dance can't last forever, of course, and it doesn't, necessarily, promise a rosy boy-meets-boy future. But it can leave an indelible mark on the dancers' lives, long after the night is over, again calling to mind Woolf's words. "This one night we will be mad," the author wrote. "What matters anything so long as one's step is in time—so long as one's whole body and mind are dancing, too—what shall end it?"
Supermassive Black Holes Stop Galaxies From Making New Stars
Posted: 02 Jan 2018 11:46 AM PST
The galaxies of the universe grow up kind of like we do. When they're young, they're very active, producing new stars out of clouds of dust at a rapid rate. As they age, the churning slows down and eventually stops. No more new stars. The galaxies settle into some relative peace and quiet.
Astronomers have long sought to figure out what exactly leads to this halt in star formation, a phenomenon known as "quenching." Most simulations show that supermassive black holes, the mysterious objects at the center of most galaxies, must play a major part. The only way the simulations work—the only way astronomers can explain what they see in galaxies through their telescopes—is if black holes somehow contribute to the quenching.
Black holes are not picky eaters. They gobble up any material—cosmic dust or even stars—that wades into their gravitational grasp. When they feed, the material they devour heats up and glows brightly. Scientists give this stage in the life cycle of a black hole the very Star Trek–y name of active galactic nucleus, or AGN. The AGN, scientists believe, releases a bunch of energy, heating up gas in the galaxy and preventing it from cooling enough to condense into individual, brand-new stars. Eventually, this process extinguishes any new star formation.
But scientists haven't yet nailed down observational evidence for this effect. "There's a long battle within the community to try to understand the connection between black holes and star formation," said Ignacio Martín-Navarro, a postdoctoral researcher at the University of California at Santa Cruz.
To investigate that connection, Martín-Navarro and his colleagues recently analyzed massive galaxies and the supermassive black holes that reside in their centers. They found that black holes are indeed responsible for the quenching of galaxies, and that the mass of a black hole influences how quickly that quenching occurs.
Galaxies with more massive black holes became quenched earlier and faster than did galaxies with less massive black holes. The galaxies with bigger black holes experienced more intense rates of star formation in the beginning, during the early universe, than did the ones with smaller black holes. But galaxies with smaller black holes kept producing stars longer, presumably because their black holes weren't powerful enough to blow away star-making gas and dust. For this reason, galaxies with smaller black holes tend to have a younger population of stars.
The findings were published Monday in a paper in Nature. Martín-Navarro and his team studied the light from a sample of galaxies by splitting it into different wavelengths—a frequently used method in astrophysics that can reveal important properties of astrophysical objects, like the ages of stars. This allowed them to trace the history of star formation in each galaxy, then compare this information with the masses of the black holes at the galaxies' centers. The mass of a black hole served as a proxy for the amount of energy that gets spewed into the galaxy. The bigger the black hole, the more energy unleashed, the quicker the quenching.
The findings leave some mysteries untouched. Scientists still don't know how a hungry, feasting black hole spits out star-quenching energy, a process known as feedback. The new research "does seem to give a firm indication of what the effect of black-hole feedback is, even if it doesn't fill in all the gaps in our knowledge of exactly how the quenching process works," said Caleb Scharf, the director of the Columbia Astrobiology Center in New York, in an email.
"Bottom line is that the relationship of black-hole mass to galactic stellar populations has been a problem staring us in the face for well over a decade, so any progress toward better quantifying the phenomenon is extremely welcome," Scharf said.
Martín-Navarro said other research has attempted to find a connection between star formation and the brightness of an AGN, but with little success, perhaps because star formation occurs over longer periods of time than do AGN bursts, which can turn on and off. "It's really hard to compare things in really different timescales," Martín-Navarro said.
Although supermassive black holes measure more than 1 million times more massive than the sun, they are practically tiny compared to the galaxies they live in, Martín-Navarro said. Despite their "small" size, black holes influence how galaxies grow and evolve in big ways. It's as if a single cell in the human body determined the direction of an entire life. That's what fascinates Martín-Navarro the most—that something so small can dictate the future of something so much bigger.
The Future of Trumpism Is on Campus
Posted: 02 Jan 2018 05:21 PM PST
In August of 2016, Michael Straw had just gaveled in the year's first meeting of the Penn State College Republicans. The classroom was packed, with students filling every seat and lining the walls. Many were returning members, and some were brand new. But a few weren't members at all—and they were angry. Halfway through the meeting, they erupted into chants of "Trump, Trump, Trump."
From the back of the room, someone shouted, "Cuck!"
The week before the meeting—which was captured on video—the College Republicans announced that they would not endorse Donald Trump for president. Straw, a senior at Penn State and the group's president, had surveyed dues-paying members, and found that most didn't support the party's nominee. Thus, the executive board took to Facebook to post the club's first unendorsement of a Republican candidate: "Conservative ideals must be defended from individuals who have tried to extinguish them in the past," the statement concluded. "Future generations depend on us to defend these principles so they may enjoy them as well."
The Bull-Moose Party, the school's pro-Trump group, accused Straw of holding a fraudulent vote. Zach Bartman, then the chair of the Pennsylvania Federation of College Republicans—the umbrella organization for all College Republicans in the state—called on him to resign for not supporting the GOP nominee. But Straw refused.
And so it was that members of the Bull-Moose Party showed up at the first gathering of the College Republicans to demand a new election of the group's executive board. An image topping a Daily Collegian article from the night captured the dramatic scene: Straw, in a sleek blue suit, stood resolutely behind a lectern with his eyebrows raised, while a t-shirt-clad young man in a baseball cap gestured toward him in an emphatic appeal for change.
Ultimately, the Bull-Moose Party lost its appeal and the Pennsylvania Federation didn't remove Straw. The College Republicans spent September and October of 2016 helping down-ballot candidates, like Senator Pat Toomey, get reelected instead of knocking on doors for Trump. The Bull-Moose Party, meanwhile, focused on the presidential race: "We were the ones doing the campaigning. We were knocking on doors," said Sean Semanko, a sophomore who is now the secretary of the Bull-Moose Party. "The College Republicans didn't help us at all." The group even got Eric Trump to pay a visit to campus the day before the election.
But the College Republicans still stand by their decision not to endorse. "They invaded my meeting, and tried to wreak havoc," Straw told me in an interview roughly one year after the fact. "I look back on it, and I still think I did the right thing for the organization."
***
For some Republicans, Donald Trump's candidacy was a welcome middle-finger to the political establishment. But others were averse to the man on an ideological, temperamental, and visceral level. Over the course of his first year as president, a series of prominent Republican lawmakers have denounced him, including Arizona Senator Jeff Flake, who criticized the "reckless, outrageous, and undignified" behavior coming from the Trump administration.
But the civil war within the Republican Party is also being waged in campus multipurpose rooms across the country. Ahead of the 2016 presidential election, College Republicans wrestled with whether—and how much—to embrace Trump. In August 2016, the Harvard College Republicans announced that they would not endorse him in the presidential election, calling him a "threat to the survival of the Republic." The Duke University Republicans abstained from endorsing either candidate. The University of Virginia College Republicans endorsed Trump, only to retract their support after the now-infamous Access Hollywood tape emerged in October, writing "we do not feel Donald Trump accurately represents the way we view and conduct ourselves." And a handful of the Yale College Republicans quit to form their own group after the club endorsed Trump.
More than a year later, things still aren't back to normal on the quad. In many ways, the debate over Trump taking place among College Republicans mirrors the national intra-party one: It pits young conservatives who view Trump as a distraction from long-held conservative goals of shrinking government and defending family values against those who see Trump's presidency and distinctive message as a much-needed adjustment of the party's priorities.
During a speech to the College Republican National Committee in 1987, President Ronald Reagan called them the "vanguard" of the GOP whose work will "ensure the continued success of Republican goals." But today, they're unable to agree on what those goals should be.
College Republicans form an integral component of the party's grassroots campaign efforts. While it's true that College Republicans aren't exactly representative of Trump's base, these young people represent the next generation of Republicans—and what now seem like low-stakes debates on college campuses will ultimately come to define the party's future. If Trumpism has a political future, these young people will likely be its torchbearers.
* * *
Reagan McCarthy, a junior on the Penn State College Republicans executive board—who was indeed named after America's 40th president—told me the club wants to move on from the drama of 2016. "There's definitely some people [in College Republicans] who still are not huge Trump fans because of the nature of his rhetoric and his tweeting … but everyone accepts that he won," McCarthy said. The group is supportive of the president's efforts to further the Republican agenda, like pushing for tax cuts and Obamacare repeal. "There's no reason to be divided anymore."
Yet interviews with more than two dozen young conservatives revealed that they remain divided, still wrestling with the same questions that plagued them in 2016. "Just because [Trump] is a Republican doesn't mean we need to be rubber stamps," McCarthy told me. She hopes the party will back more candidates like Flake, "who will stand up for our values when the president might not get it exactly right."
Other Republicans I spoke with think that's a big problem: The College Republicans may have accepted Trump as president, but they still aren't committed to his vision. "They are basically the establishment at the college level," Sean Semanko said. "They're still talking about Ronald Reagan. We're talking about the new movement, the MAGA movement."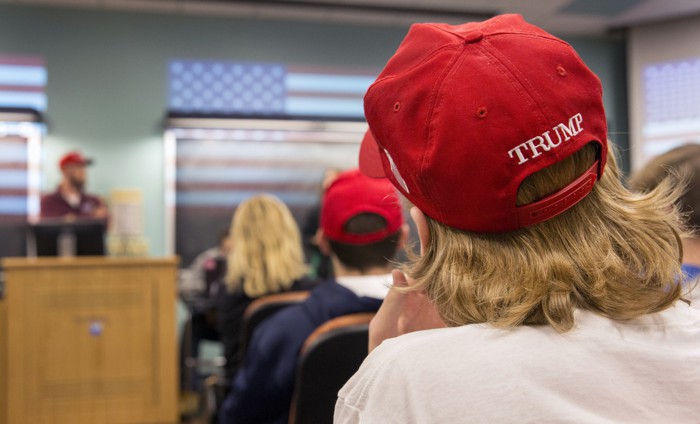 Semanko, who has always identified as a Republican, was involved with both the College Republicans and the Bull-Moose Party at Penn State. But once the latter started campaigning hard for Trump, Semanko said it encouraged a lot of Republicans to "convert" to the Bull-Moose Party. Trump, he says, has made people excited about the GOP, when they were previously "scared away by the warmongering, gay-hating, super-religious right."
Semanko and the other Trump Republicans I spoke with described the MAGA movement as having four basic tenets, including building a border wall and cracking down on illegal immigration; staying out of foreign conflicts; and a more protectionist trade agenda. Semanko predicts that the "economic nationalism that Trump and Steve Bannon advocate for is exactly where [the party] is going." The fourth tenet, he said, is ending "political correctness"—a consistent, if vague, rallying cry for Trump's supporters. Semanko says members of the Republican establishment, including the College Republicans, are too careful when they speak. "We don't like these people being so soft and weak," he told me. "Trump is a fighter."
Elliot Jersild, who was also a member of the Bull-Moose Party and served as the group's president for one semester, put it this way: "I think voters are more aware that they can get something better than old-fashioned Republicans, someone who will actually fight for the middle and lower classes," he said. "Candidates now are going to have to be much more willing to acknowledge the struggles of working people. You can't just open up our trade, you can't just support NAFTA without analyzing whether it's actually worth it for the working class."
Jersild voted for Mitt Romney in 2012, and interned for the Republican National Committee in 2016. But in Trump, he says, the party has finally found a strong leader. "The big thing for me is that Trump, his willingness to fight for Republican values, that's something I feel has been lacking," he said. "I always feel a little strange when a kid my age espouses 50-year-old National Review talking points. National Review has always thought they were the Republican Party, but they're not," he said. "It's the working class." (As exit polls showed, while white working-class voters supported Trump, an overall majority of working-class voters supported Clinton.)
Like Steve Bannon, Bull-Moose Party members argue that the next generation of conservatives should be pushing for the populist, anti-establishment candidates—not just people who identify as Republican. In Pennsylvania, the club is backing Bobby Lawrence, one of seven Republican candidates challenging Democratic Senator Bob Casey in 2018, whose slogan is—you guessed it— "Make Pennsylvania Great Again." The group has also channeled the energy it amassed in 2016 toward launching The State Patriot, a new student publication meant to serve as an alternative to the school's "mainstream media."
The State Patriot, which describes itself as "Penn State's Source for Real News," offers mostly opinion columns, with a few out-of-date news items sprinkled in. One recent column hit the College Republicans for choosing "safe" speakers and using trigger warnings during a lecture series. Another from November asks "does the [Daily] Collegian have a problem with white people being in college?" A third unpacks "Diversity as State Ideology: The Accelerating Death of Traditional America."
All this is to say, "We're not shutting up," Semanko told me. "We're still advocating for Trump."
* * *
In many ways, Donald Trump is a relic of a bygone era. Until this year, the 71-year-old lived in a tall tower filled with gilded French furniture and fresco-style ceilings. Trump still thinks of Time magazine as a powerful tastemaker, and even his campaign slogan is meant to evoke nostalgia. Yet many of the young people I spoke with view him as a rejuvenating force for the party—the hero who has finally disrupted the Brooks Brothers-wearing, National Review-subscribing GOP.
"He's bringing up issues that have needed to be brought up, like handling immigration," Jarrett Cathcart, a senior at the University of Central Florida and president of the UCF College Republicans, told me. "What has been going on with illegal immigration over the past eight or 10 years or so, it's not good." He added that Trump's tweets are something people his age appreciate: "He's typing it out, he's telling us what he thinks, that's something Millennials on social media really value."
At Arizona State, the club benefitted from a Trump wave. "He's [increased the] numbers of College Republicans at ASU by incredible numbers," the group's president, Jennifer Custis, told me. Custis, a senior studying secondary education, history, and government, said deciding to support Trump was never an issue: "People loved him." And Andrew Mendoza, the president of the University of California-Davis College Republicans, said he saw something special in Trump right from the beginning: "His out-and-out nationalism was amazing," he said, adding that Trump's ideology defies labels. "I think he's an individual."
During the past few years, young voters have been steadily leaving the Republican Party. In the most recent poll from the Harvard Institute of Politics, only 22 percent of Americans under 30 identified as Republican, compared to 38 percent identifying as Democrats and 39 percent as independents. While young Republicans still mostly approve of the president's job performance, a recent analysis from Republican pollster Kristen Soltis Anderson points out that there are two large areas where they disagree: immigration and climate change.
Less than 33 percent of young Republicans who approve of Mr. Trump say they view climate change as a serious threat, but among young Republicans who disapprove of the president, that rises to over 60 percent. While over 70 percent of Trump-approving young Republicans believe undocumented immigrants and refugees are a threat to America, 60 percent of Republican Trump disapprovers say the opposite.
If the party continues to lose young voters, it will be because of these differences, writes Soltis Anderson: "In that case, the party's turn to Trumpism will have won out among the young who still call themselves Republicans, but at the expense of scaring off many young voters who might have called themselves Republicans in another time." Soltis Anderson concludes that "for Republicans who are dismayed at the direction of the party, counting on a new generation to ride to the rescue may be overly optimistic."
The anti-Trump College Republicans I spoke with seemed to have come to this conclusion, as well. For them, the past year has been an exhausting whirlwind of emotions: first frustration, then confusion, and finally, a deep sense of hopelessness. After Trump won the election, Ben Rasmussen, a student at Yale, officially pronounced the Republican Party dead. Rasmussen had quit the Yale College Republicans after the seven-member group endorsed Trump, and co-founded an anti-Trump Republican club—the Yale New Republicans. Four members left with him, and three stayed behind. Rasmussen said the weeks before the election were silently hostile—that the two tiny groups had a "Cold-War" relationship: "We'd walk by each other in the hallways and just not make eye contact," he told me.
But Rasmussen's experiment failed. After Trump won, there were fewer opportunities to get involved with GOP politics, and the New Republicans' membership, which had grown slightly, dwindled. They decided to stop paying hosting fees for the club's website. "It turns out that is what many Republican voters want. They want Trump," Rasmussen told me. "The Republican Party that has this long lineage that goes back to Eisenhower and Reagan, it's dead. A new chapter has opened. It's a chapter of the alt-right, of Pepe the Frog, of white supremacist Charlottesville protesters."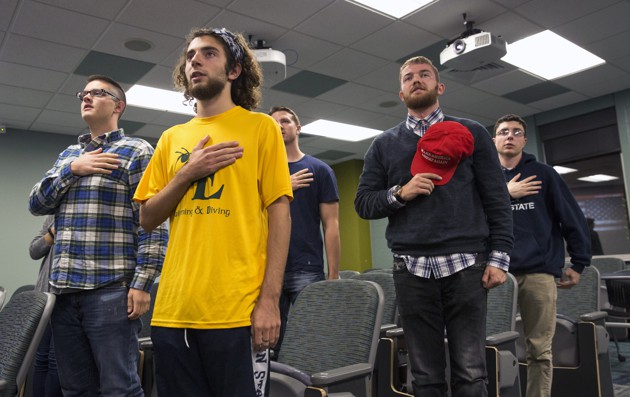 In Provo, Utah, even on a campus as conservative as Brigham Young University's, being a Republican "has such a negative connotation," Madison Barr told me. Barr, the president of the BYU College Republicans, said membership in the club dropped steadily throughout 2016, largely because people wanted to distance themselves from Trump.
She said the president's rhetoric revealed an ugly side of her party, a side that became visible to her during a recent interclub debate. The College Republicans were discussing whether Trump should extend DACA protections for Dreamers—undocumented immigrants brought to the United States as children—when one club member suggested that all Dreamers, regardless of their criminal history, should be deported. "I don't think that's a Republican thing to do, to just deport people," Barr said. "It's just like a core issue. How can we be so different in the same party?"
Barr, who graduated in December, told me she hopes the club will reject certain elements of Trumpism after she's gone. In the same vein, she wants more traditional conservatives like Flake and Nebraska Senator Ben Sasse to step up and steer the party in the right direction. "I'm hoping that Republicans will realize this isn't what they want. This isn't who they are," she told me.
But a few days after Flake announced his retirement, I called Barr back to find her increasingly pessimistic about the future of the party—and facing a Jeff-Flake scenario of her own. "Do I keep fighting? Is it worth it?" she said. "Because sometimes it doesn't feel like it."
* * *
At Ohio State, Donald Trump's nomination tore Nick Frankowski's club apart.
More than 70 people showed up to the first meeting of the Ohio State College Republicans in August 2016. The group had made it through the turbulent presidential primaries and the withdrawal of hometown boy Governor John Kasich. But members couldn't agree on whether—or how much—to support Trump. The candidate was hated by some in the group, and loved by others; so they never took a formal position. In the end, the group "kind of didn't really do much," Frankowski, the club's current president, told me.
That indecision led a chunk of frustrated members to join Ohio State Students for Trump, a chapter started earlier that spring by Nick Davis, a junior studying natural-resource management. Davis, who believes Trump has "energized the people in America who aren't typically into government," said he started Students for Trump because no one else on campus was doing anything.
In late September 2016, Davis's club and the depleted College Republicans attempted a show of unity. They rented a room in the Ohio Union and co-hosted a presidential debate-watching party. The room was full of students on both ends of the Trump spectrum, who were eager to watch the first face-off between Trump and Hillary Clinton. Things quickly got rowdy. While most people were quietly listening to both candidates, a handful of passionate Trump fans in the front of the room were treating the debate, as Frankowski put it, more like a "high-stakes sporting event." For a full 90 minutes, they booed when Clinton answered a question, and cheered heartily when Trump did. Occasionally, they chanted, "Lock her up!"
It was a clash of personalities, Frankowski told me. "There wasn't really anyone in charge," he said. "We tried politely asking [the Trump supporters] to settle down. Most of those [requests] were rebuffed."
Instead of unifying the two groups, the debate-watch extinguished what remained of their rapport; they never collaborated again. For the next two months, just like at Penn State, the Students for Trump did all the legwork for Trump, while the College Republicans remained passive, campaigning only for local city council and judicial races. "Most everyone thought [Trump] was going to lose, and we would all kind of move on from there," Frankowski said. But instead, Trump became president, and by the end of the school year, the College Republicans were down to 18 members.
To Frankowski, some of the fervor surrounding Trump—the graphic t-shirts showing Trump tossing Clinton off a motorcycle, the chanting, the red MAGA hats—represents the trivialization of American politics. "When I first got into politics I always thought it was this noble thing," he said. "I guess maybe I've just gotten jaded as I've gotten older…" He still hopes Trump is an anomaly. "I honestly think the Trumpian strategy only works for Donald Trump," he told me.
In 2017, the College Republicans focused on bringing speakers to campus, networking, and preparing for the 2018 gubernatorial and Senate elections. "We're really focusing on things that bring us together, just disregarding the stuff that's more divisive," Frankowski said. In early fall, the group went bowling. In December, they went to the zoo.
* * *
Earlier in the fall semester, Nick Frankowski and Nick Davis, leaders of the rival Republican groups at Ohio State, had a sit-down. It was awkward, but it had to be done. "We just said you know, the election's over, we don't want to be at each other's throats anymore. Kind of let bygones be bygones, and move forward with the Republican agenda," Frankowski told me, adding that the hard feelings between the groups were mostly gone.
But Davis characterized the conversation differently. "[Frankowski] came up to me and he was like, 'Let's come together and blah blah blah, and let's sit down and talk and come up with ways to include Trump people,'" he told me. "Well that meeting never happened because he didn't want it to happen."
Davis says since the election, the College Republicans have been slacking. "They've been really lazy," Davis said, adding that they still aren't encouraging Trump supporters to come to the meetings. "When you have people in there who feel it's their responsibility to push their own Republican narrative instead of the one that people chose, that's where the main issue lies," he told me. "I think that issue is nation-wide."
This fall, the Students for Trump decided to rename themselves: Now they're Students for Conservative Leaders, and they're pledging to campaign for candidates who back Trump. At some point, Davis would like to see the Ohio State College Republicans under entirely new leadership—an executive board made up of people who understand where the party is headed.
"The Republican Party is the party of Trump now," Davis said. "The people overwhelmingly chose Trump, and [the College Republicans] need to respect that. How do we expect to get anything done if people are constantly fighting?"
The Great, Overlooked Tax Policy for Getting People to Work
Posted: 02 Jan 2018 07:05 AM PST
The Republicans' sweeping $1.5 trillion tax legislation touches nearly every part of the federal code: shifting around brackets, creating major new business loopholes, encouraging companies to move hundreds of billions of dollars back from overseas, changing how state and federal taxes interact, and parceling out hundreds of billions of dollars of cuts, most to the wealthy and to corporations. But a few parts of the tax code remained largely unchanged during the reform process. That includes one of the government's biggest and most effective programs to encourage poor Americans to work and to make that work worth the time and effort, with new research showing just how effective it is.
That program is the Earned Income Tax Credit, which supported roughly 28 million families with an average credit of $2,440 as of 2015, pushing 3.3 million kids above the poverty line. The policy is a rare bipartisan one, expanded both by Ronald Reagan and Bill Clinton and supported by both Republicans and Democrats, at least superficially, on the Hill today. Its popularity stems in no small part from the fact that the EITC is not just a handout, but a program that induces more people into the workforce and encourages them to work more, by bolstering their wages. To get the credit, a single mother needs to have earned income—meaning wages or other income she makes herself. And the credit is structured not to penalize her for earning more by eating away at her benefits if she does.
The incentive works: One study found that a $1,000 increase in the EITC led to a 7.3 percentage point increase in employment and a nearly 10 percentage-point reduction in the share of families in poverty. Its benefits are far-reaching, too. For lower-education single mothers, an additional $1,000 in the EITC is associated with a 6.7 to 10.8 percent drop in the share of infants being born with low birth weights, with bigger impacts for black mothers.
New research by David Neumark and Peter Shirley of the University of California, Irvine, shows that the effects are not just short-term, either. The EITC does not just boost earnings and reduce poverty rates when it is received, but improves the lifetime earnings trajectories of unmarried women with kids. A 10 percentage-point increase in the EITC rate for a single mother with two children at age 20—meaning that for every additional dollar a woman earned, she would get 10 more cents from the EITC—increased her earnings by 3.4 percent and her hourly wages by 1.6 percent at age 40, likely stemming from several months' worth of additional work experience translating into higher wages and income in the longer run, they found.
"What this shows is that work incentives lead to the accumulation of skills, so that later your earnings are higher," Neumark, an economist well-known for his studies of the minimum wage, told me. "It is not that you're working some minimum-wage job because of the EITC, but you're actually advancing in the labor market. It's not that your earnings plus the EITC are getting higher, but your earnings alone are getting higher, and they're rising over time." The tax policy, in other words, improves workers' skills and the country's stock of human capital.
"I run something called the Economic Self-Sufficiency Policy Research Institute," he added. "I don't know exactly what 'economic self sufficiency' means. But increasing your independent earning power over time and decreasing your dependence on government programs, even if government programs are still helping you—that seems like it fits."  
But the Republican tax legislation does not make the EITC more generous, as many Democratic and some Republican legislators have long called for. More than that, it actually erodes the value of the EITC, since the credit is now indexed to a less-generous measure of inflation. Chuck Marr of the Center on Budget and Policy Priorities, a Washington-based think tank, has estimated that a married couple with two kids earning $40,000 a year would see their EITC payment fall from $4,974 to $4,652 in 2027. Many changes in the legislation are temporary but that one is permanent, he notes.
Now, the White House is turning to welfare reform. "We will have done tax cuts, the biggest in history, health care, phenomenal health care," President Donald Trump said in a major speech on his policy priorities in Missouri last month. "Welfare reform, I see it, and I've talked to people. I know people that work three jobs and they live next to somebody who doesn't work at all. And the person who is not working at all and has no intention of working at all is making more money and doing better than the person that's working his and her ass off. And it's not going to happen. Not going to happen." Republicans have discussed adding work requirements and more-stringent time limits to safety-net programs such as food stamps and Medicaid in order to induce more poor Americans to get a job.
But where the EITC has proven long- and short-term effects on the work effort of lower-skilled and lower-income workers, such policy initiatives have far more spotty records, and in some cases no demonstrated history of reducing the poverty rate. Consider the work requirements added to the cash-welfare program during the 1996 reform. They did boost employment among program participants, but the effects were modest and temporary, researchers have found. "Stable employment among recipients subject to work requirements proved the exception, not the norm," LaDonna Pavetti of the CBPP has written. "Most recipients with significant barriers to employment never found work even after participating in work programs that were otherwise deemed successful," and, moreover, a "large majority of individuals subject to work requirements remained poor, and some became poorer."
With the forces of globalization and automation suppressing wages and with low-income men and women increasingly abandoning the labor force, the government has weakened a proven program to boost wages and improve labor-market outcomes for the working poor, in other words, and is moving to more-punitive and more-complicated initiatives to try to induce people to work. It is taking away a few highly effective carrots and turning to less-effective sticks.
Right now, with wages and employment among lower-income Americans growing, that might not seem like such a problem. But after another recession and jobless recovery, with the lower half of the earnings distribution still stagnant, it might be. "The sky is the limit here," Neumark said, about expanding the EITC. "Is it insane to double it? If we really think because of technology and globalization, people at the bottom end of the income distribution can't earn what they should earn, this is the way to fix it. Instead of taking money and just giving it to them, you are encouraging work and the accumulation of human capital as part of the process. I don't see a better way to do it."
Posted: 02 Jan 2018 01:29 PM PST
The valets arrived from all over the United States: St. Louis, New York, Austin, San Diego. They fanned out across the parking lot, breaking into short sprints or kicking rocks, lost in thought. The desert mountains of Palm Springs loomed in the background. One valet stretched, touching his toes; another stood in the morning sun, doing calf raises on a concrete barrier. Next to me, a valet rubbed his palms along a line painted between two parking spots, for luck. A call went out, and everyone's head turned. It was time to begin.
Every two years, the American valet-parking industry sends its best parkers—optimistically described as athletes—to compete in a head-to-head battle known as the National Valet Olympics. True to their Athenian namesake, the games push participants to the limit. Competitors sort keys. They pack trunks. They slalom through orange cones. They sprint across parking lots. Organized into corporate teams, they also dress in the snazzy uniforms of their trade.
At first glance, an Olympics organized entirely around valet parking seems absurd: a luxury service treated as a Decathlon. Yet the Valet Olympics draw attention to a line of work—or, as some would say, an emerging motorsport—that few ever pause to consider. Successful valets boast automotive skills unappreciated outside the parking lot. And valet parking is a hidden vein of economic opportunity that provides full-time work, first jobs, and summer employment to thousands. For immigrants from Nigeria, India, or Ecuador, or displaced by war in Iraq, the industry can supply a much-needed foothold in the United States, even launching a lifelong career. What's more, as cities grow in size and complexity, America's urban centers are becoming harder to navigate—with byzantine parking laws, dense downtowns that require real-life Tetris skills to park, and massive lots located blocks from the venues they serve. All of this makes valets, as they invisibly rearrange streets, the set designers of every busy cityscape. Giving them an arena to demonstrate their talents is, in this sense, a no-brainer.
For these licensed and overlooked workers, the National Valet Olympics are an opportunity to gather in a different city every other year to ask: Who is the Tom Brady of the American parking lot, the LeBron James of a well-packed sedan? Perhaps it was the valet who last parked your car. Competitive parking doesn't (yet) inspire the popular imagination like NASCAR or the NBA. But a handful of enthusiasts are trying to change that.
Ellis M. Dumont founded Advanced Parking Concepts in Verona, New Jersey, when he was 28 years old. Now 60, Dumont is outgoing, generous, and insistent that his valets live up to a code he calls the APC Way: a combination of professionalism, moral grace, and raw parking skill. At the 2017 Olympics, for example, after the final event had been scored and rival teams had wandered off, it was APC who stayed behind to break down tables and re-stack chairs. A more extraordinary example of the APC Way came in 1991, during the "Perfect Storm," a nor'easter that rocked the Atlantic coast, flooding APC's parking lots so quickly that valets couldn't move clients' vehicles without risk of drowning. That's when one of APC's regional managers, a recreational SCUBA diver, made his way to a submerged parking lot, donned his gear, and did reconnaissance dives through the murky water to confirm that no vehicles could be saved. Under Dumont's direction, APC has won Best Attitude at every Valet Olympics since the games' inception in 2009.
Dumont was an ideal guide to the games. Not only did he co-write the original protocols for the core Olympic events; he is also a former president of the now-defunct National Valet Parking Association. Dumont explained which companies would field teams this year, the events or skills they were known for, and the details I should watch for in each performance. Seen through his eyes, the Valet Olympics were akin to dressage: athletes drawing on reserves of skill and discipline to coax finesse and precision from unruly steeds.
Dumont's dedication was evident. Under the close supervision of the longtime APC employee and team coach Olu Ajala, APC's athletes had already been training for weeks, preparing for a grueling desert competition. In addition to honing their parking skills, the APC crew had been running wind sprints up the same New Jersey hill where Herschel Walker, the NFL running back, once trained. Despite APC's best efforts, seriousness of purpose, and multiple Best Attitude awards, however, they had never been crowned Olympic champions. Dumont and his team were the patient but relentless underdogs, hoping 2017 would be their year.
This ambition was shared by APC's managing director, Adebisi Bamigboye, a 49-year-old Nigerian immigrant known simply as "Bisi." In person, Bisi can be both intense and surprising. With a sister married to a former Nigerian diplomat at one point stationed in Budapest, Bisi is nearly fluent in Hungarian; he also once trained in the performing arts, with the goal of becoming a cinematographer. As for his feelings about the Valet Olympics, he explained: "Geoff, I'll make it clear for you. This time around, it will be a battle."
In October, I met Dumont, Bisi, and the APC crew in Palm Springs, at the National Parking Association's annual expo, which hosts the Valet Olympics. Inside the sprawling Palm Springs Convention Center, exhibitors hawked mobile payment platforms, radio-frequency tagging products, and emergency security bollards that could stop a speeding truck. A cavernous breakout room held a course for aspiring "valet ambassadors." One speaker's inspirational advice included urging valets to park cars as if it were a life calling, to see themselves as "employees of an organization working in unison toward a higher purpose"—that is, parking. For the valets in the room, of course, there was only one higher purpose that week: to win the Herb Citrin Trophy, the games' equivalent of a gold medal, awarded to the best valet-parking team in the country.
In 1946, Herb Citrin inherited a small parking business at Lawry's the Prime Rib, a steakhouse in Los Angeles. A World War II veteran who died in 2013 at the age of 91, Citrin introduced formal, militaristic uniforms and a disciplined approach to parking-lot management. He is now considered "the godfather," in Dumont's words, of valet parking. In a Los Angeles magazine profile from 1996, Citrin joked that, when he and his wife traveled abroad to tour cities such as Rome, they always found time for the historic architecture—but Citrin really wanted to check out the parking lots, "to see what they've done with the idea." The Colosseum was old news; parking lots were the new urban monuments of the age. Citrin's peculiar genius was to realize that parking lots and increasingly complex on-street regulations needed an interpreter, someone to make sense of them for the motoring public. To Citrin, the valet parker was a master of the modern, automotive city.
At the 2015 Valet Olympics in Miami Beach, Florida, Katie Richards of AmeriPark was crowned Best Valet, the first—and, for now, only—woman to take home the title. In 2017, all the competitors were men. In addition to the APC team, the entrants included Aristocrat Valet from St. Louis, a LAZ Parking crew from San Diego, and a mixed team from Towne Park, one of APC's most seasoned rivals. Towne Park had gone all-in this year, assembling a national super-team through its own internal mini-Olympic trials.
The competition meant different things to each participant. Josh Matiyow, a 26-year-old valet from LAZ Parking, had only recently moved west from Michigan and is a volunteer with the California Army National Guard. Handsome, he resembles a young Chris Hemsworth. He had no idea what the Valet Olympics were when he agreed to participate and only learned what the events entailed 48 hours before checking into his hotel. When I asked him what he had done to prepare, he laughed.
For the 33-year-old Regin Amin, from Aristocrat Valet in St. Louis, the Olympics were the culmination of a very different story. Amin, an Iraqi Kurd, arrived in the United States after nearly eight years in a Syrian refugee camp following the first Gulf War. Whenever international ambassadors visited the camp, Amin said, he fixated on their cars, those exotic, seemingly unattainable machines. When Amin's family immigrated to the United States in 1998, he was thrown directly into the ninth grade despite having no English skills. Still, he went on to earn a bachelor's degree in mathematics. Now, with the title of Best Valet in the United States up for grabs, Amin seemed cautious and reflective. He told me the arid mountains around the venue looked so much like the landscape outside his childhood home in Sulaymaniyah that he FaceTimed his parents to show them.
As the events kicked off, the athletes jostled and clowned around in front of the logos of fellow parking firms. They smiled for their close-ups. A local event photographer took official portraits and action shots. Like cowboys before a rodeo, the contestants checked each other out. Some valets did high kicks and lunges; others nervously straightened their uniforms. Dumont moved from place to place, talking to his athletes one on one. Unable to contain himself, he pulled me aside and urged me to watch as a crowd began to gather. "This is special," he said as much to himself as to me. "Just watch. Just watch."
The competition consists of four timed events, with the overall winner crowned Best Valet. These are capped-off by awards for Best Team, Best Attitude, and Best Dressed.
The first event, the Key Box Challenge, is a form of competitive OCD: Valets must sprint to a locked key box, match a dozen or so keys with their corresponding vehicle tags, hang them correctly on a metal door, then sprint back to the finish line. It seemed simple, but it was chaos. For some valets, the locker wouldn't open; for others, it wouldn't close; one athlete forgot the final key altogether and had to run back to retrieve it.
Then came the Luggage Load. Beneath a soaring outdoor veranda with spectacular views, a brown Hyundai Elantra stood waiting. Its roof seemed to ripple in the heat. A few of the athletes looked apprehensive: The car had "an unusual trunk configuration," I heard one say. The luggage cart, another noticed, had a broken wheel. And was that a slope leading down to the car? That could send the cart speeding downhill, its bags spilling out onto the concrete. For his part, Dumont was elated. This was perfect, he told me. It was exactly the right amount of difficulty. One athlete, Twain Frazier, a 23-year-old Ohio State grad from Towne Park, seemed to be in a state of deep concentration, silently communing with the luggage. Another packed the trunk so badly, it wouldn't close, triggering a 10-second penalty. Others excelled, including valets from APC.
Next up was Precision Parking, the photogenic centerpiece of the games. Valets must sprint to a car—in this case, a black Toyota Camry—leap inside, and roar out of the parking spot. There is no speed limit. Athletes then weave through 10 orange cones, park the car, put it in reverse, and do the whole thing all over again, backwards. Before the event began, there was a small controversy: Most valets had practiced on six cones, they said, not 10. Some walked the course in open disbelief, as if faced with driving the Nürburgring. Indeed, Precision Parking was the games' real litmus test. APC's Philip Ozuzu, 19, took his turns too aggressively and had to do many of them over again, costing precious seconds. When LAZ's Matiyow was up, he careened backwards through the cones, his windshield wipers mysteriously waving in the heat.
Finally came the Valet Relay, an exercise in contradiction and restraint: slow speed in the fastest time possible. Each valet must race a car across the parking lot without exceeding 10 miles per hour. A judge holding a speed gun clocks the pace. After reaching a parking spot, the athletes run back to the start on foot and re-rack their keys. APC had something of an advantage here thanks to their wind-sprint training. Ozuzu was a blur, looking more like a track star than a valet.
I asked the teams if they were satisfied with these events, or if they might prefer another way to measure their skills. Some joked about combining the Valet Olympics with an American Ninja Warrior–style obstacle course, parking in a simulated rainstorm or weaving through a maze of flaming pendulums. Several agreed that the games needed some sort of social element, such as an impatient client. Do all this with someone yelling at you the whole time, one joked, and you would be a true valet. Another suggested taking a parking lot with space for only 10 or 20 vehicles, then seeing how many cars each team could fit inside without a single scratch or ding.
Of course, Dumont said, the games are less than a decade old—this is just the beginning. As the events came to a close and valets waited for final scores, Dumont talked about the potential for expansion. There could be sponsored footwear—perhaps a line of valet-approved shoes—or an official luxury automobile of the games. Dumont imagined a world where valets are taken seriously as athletes, recognized for their social skills, technical grace, and professional commitment. He was not alone. Robert Pohrer, of Aristocrat Valet, noticed the effect the games had on the valets and suggested that his company might launch a version of the Olympics in St. Louis. Tom Carter of Toledo Ticket—the head judge for every Olympics to date—said, only half-jokingly, that he might push for a winter games, held in a city like Toledo. Bad-weather valets accustomed to ice and snow might have a better chance at beating out their sun-spoiled competitors.
For now, with the year's events officially over, Carter and his judges retreated to crunch the numbers. While APC put away the tables and chairs, the rest of us waited.
In preparation for the Olympics, I reached out to valets to understand the everyday challenges of the job. Those with the best stories asked to remain anonymous—and it was easy to see why. One former valet regaled me with tales straight out of a Martin Scorsese film, working mafia parties on Staten Island, raking in $100 tips per car. Another told me about a regular customer at a high-end restaurant in California who drove an elaborately modified BMW with interior neon lights and a live parrot caged in the backseat. Another admitted driving customers' cars around Brooklyn searching for parking spots for so long, that the vehicles were running on fumes by the time their owners came to collect them. I heard about a drunk teenage valet who flipped a $100,000 luxury car on a tight curve; about a law student cramming for exams in clients' cars in the depths of winter; about a loaded handgun that slid out from beneath the driver's seat at a sudden stop.
When I spoke with APC's Bisi Bamigboye about his own experiences in the New York City region, from Connecticut mega-mansions to secretive estates on Long Island, he described a scene replete with movie stars, politicians, and financiers. He worked Ivanka Trump's wedding and even once valeted a private party for George Soros, where the two briefly conversed in Hungarian. Bisi is the Forrest Gump of valet parking, someone who happens to be present at key moments in cultural history. If a famous New Yorker threw a party, Bisi was there.
Could the secret story of any metropolis be written from the perspective of its valets? Like so many in the service industry, valets are ubiquitous but unnoticed and thus in a position to notice all. They see how much people drink, what they argue about, and which celebrities or elected officials are having affairs. Like detectives, valets see behind a city's curtains, one supper club, one bar, one wedding at a time.
The shadow cast by this unusually intimate access to a city's social life, however, is that these parties, exclusive restaurants, and mansions are places none of the valets would otherwise be invited to. The dichotomy between private galas and luxury cars, where a single high-end Mercedes can cost more than a valet's apartment, is cruelly jarring. This injected the Valet Olympics with a sense of overdue recognition, an appreciation of the hard work that keeps the profession going. Beneath the dry humor of competitive car parking—lucky socks and botched three-point turns—there was a feeling that people overlooked elsewhere were getting their moment.
While the athletes were outside competing in the sun, tech firms, architects, and industry consultants inside the Convention Center were busy transforming what it means to park a car in the first place. If the corporate attendees are to be believed, parking is at the cutting edge of innovation and consumer change, a weathervane for gauging the future of the American city.
Exhibitors told me about several revolutionary changes underway in parking-lot management and design. New technologies for self-parking, remote lot management, mobile payment apps, and wireless surveillance and security are all raising the possibility that any empty space can become a high-tech parking lot, whether a rural meadow or an unused roadway. The effects of this on the valet industry are unclear. Some say technology threatens to make valets obsolete; others think it will give valets exponentially more ground to cover. Armed with smartphones, valets could saturate neighborhoods with precisely tracked cars, expanding their domain street by street—or they could be put out of business overnight, as customers no longer rely on intermediaries between cars and the city around them. Plus, the rise of self-driving vehicles might well eliminate the need to park cars at all. Rather than sit unused in a lot somewhere, driverless vehicles could simply move on to their next customer.
The National Valet Olympics are thus the industry's premiere event, but perhaps also its swan song. Valet skills—whether distilled into comically specific Olympic events or on display at a Chicago restaurant on a Friday night—might soon be lost to urban history.
The results of the 2017 National Valet Olympics were announced in a ceremony fueled by Diet Coke and chicken sandwiches. Towne Park's super-team had done it: They were declared the overall winner, and Towne Park's own Twain Frazier was named the country's Best Valet. At the time, Frazier was working at a shopping mall in Columbus, Ohio, his spatial wizardry limited only by a lack of local challenges. I tried to imagine him taking his talents to South Beach or Los Angeles, but Frazier politely demurred. "I've only been doing this for about a year and a half," he said. His real goal is to be a sports broadcaster.
Dumont clapped enthusiastically for his rivals—still, I could see he was disappointed. APC had gone through yet another Valet Olympics without achieving victory. They did, however, win Best Attitude again, continuing the firm's remarkable streak. As the room broke out into celebratory handshakes, most of the valets faded with exhaustion as the adrenaline wore off. But Dumont was on his feet, already talking about the 2019 games. It was the APC Way.
You are subscribed to email updates from The Atlantic.
To stop receiving these emails, you may unsubscribe now.
Email delivery powered by Google
Google, 1600 Amphitheatre Parkway, Mountain View, CA 94043, United States