---
'The Bachelor': The 5 Most Cringeworthy Moments From Episode 2
Posted: 09 Jan 2018 05:27 PM PST
This week's episode of The Bachelor was like watching a car crash, but that's because Arie Luyendyk Jr. literally had the ladies slam into one another in a demolition derby. Who says romance is dead?
The two hours we spent with "Pillow Lips" Arie and his hopeful female suitors revealed all sorts of things about the contestants, including carnival-themed childhood traumas that left one of the ladies in tears.
With plenty of head-scratching scenes to choose from, let's break down the five most cringe-worthy moments from Episode 2.
Demolition Derby
Producers likely chose the night's date due to Arie's profession as a race car driver, but did they bother to consider the consequences of having the women crash cars into their fellow competitors? It seems like an event where the contestants can get injured isn't the safest way for them to get to know each other better. But, hey, the things we'll do for love, right?
Bumper Car Trauma 
"This is, like, my worst nightmare," said Annaliese through tears after admitting that the group date reminded her too much of a horrible experience she had with bumper cars as a child. We immediately assumed that she was somehow horribly injured in an amusement park accident, but she actually just didn't enjoy the ride. She was traumatized by the fact that everyone kept hitting her with their bumper cars, making her feel so alone. (But a big congrats to Annaliese for both pushing through her fears and for having such an incredible life that riding bumper cars was one of the most traumatic moments she's ever experienced.)
Producers really came through with that slowed-down "flashback" to kids laughing on bumper cars while eery circus music played in the background, though.
The Coveted "Most Hardcore" Award
Brittany T. disappeared with an undisclosed injury after the derby because apparently being slammed into by a bunch of old cars is indeed dangerous after all. Arie checked in on her the next day and brought a gift to help make her feel better. Naturally, a rose would have been the one thing to actually heal her pain, but surely she was just as thrilled to get a simple piece of paper that declared her the "Most Hardcore" of the group. Brittany graciously accepted the certificate before instantly folding it in half and returning to the rose ceremony to see if she would survive the night.
Watching #TheBachelor and one girl got gifted Louboutins, the other a paper certificate saying she was the "Most Hardcore" driver.

I'm no shoe expert, but I think the second girl got screwed.

— Ryan Satin (@ryansatin) January 9, 2018
Bibiana Goes Off
The competition quickly got the best of fiery Bibiana, who did not appreciate being unable to get alone time with Arie on the giant group date. She stormed off and threatened that the cameras had better not follow her into the night. She doubled down on her anger the next night when Krystal interrupted her long-awaited one-on-one time with the bachelor, attacking the contestant for her selfish ways. Krystal already had a rose, so it's hard to blame Bibiana for her outrage. In fact, most viewers seemed to be #TeamBibiana in the series' newest feud. But after warning Krystal to sleep with one eye open, Arie will have to have a thing for women who deliver subtle death threats in order for the two to have a future together.
Jenny's Uncomfortable Elimination
When Arie decided not to give Jenny a rose, the 25-year-old didn't exactly take it well. She refused to give Arie a goodbye hug or look at him as she trudged out of the room, leading to a truly awkward elimination. When our leading man chased after her for some consoling, she let him know that "I'm not sad about you. I'm sad about leaving my new friends." But we'd venture to guess that not surviving long enough to gain any fame from the show also had something to do with her breakdown.
Plus, she declared that this is the first time she's ever been dumped. "I literally came into this thinking I would end up with him, but he literally picked a taxidermist over me," she admitted. "I feel like I embarrassed myself."
"I'm not sad about you, I'm sad about leaving my new friends" aka "I'm sad I didn't make it past week 2 bc now I can't sell sugar bear hair pills on instagram" #TheBachelor

— Bec (@becccathomas) January 9, 2018
"But … I made friends here," random blonde girl explains to Arie why she's so heartbroken.
Oh, honey. I think you missed the point. It's all about the Instagram sponsorships. Not the friends. #TheBachelor

— Bachelor Burn Book (@bachelorburnbk) January 9, 2018
That's all for now, but don't worry Bachelor fans. We'll be back next week to highlight the inevitable awkward moments from the upcoming professional wrestling date.
The post 'The Bachelor': The 5 Most Cringeworthy Moments From Episode 2 appeared first on FANDOM powered by Wikia.
'America's Next Top Model': Tyra Returns and More Cycle 24 Changes
Posted: 09 Jan 2018 03:33 PM PST
It seemed inevitable that Tyra Banks would return to America's Next Top Model, the modeling competition that she and Ken Mok created 15 years ago.
Cycle 24 debuts tonight on VH1, it's new network after leaving The CW after 22 seasons. Banks replaces Rita Ora as host, after one season away. The rest of the judging panel: supermodel Ashley Graham, stylist Law Roach, and Paper chief creative editor Drew Elliott are back.
For Tyra's return, the show is undergoing several notable changes.
Age Limit Eliminated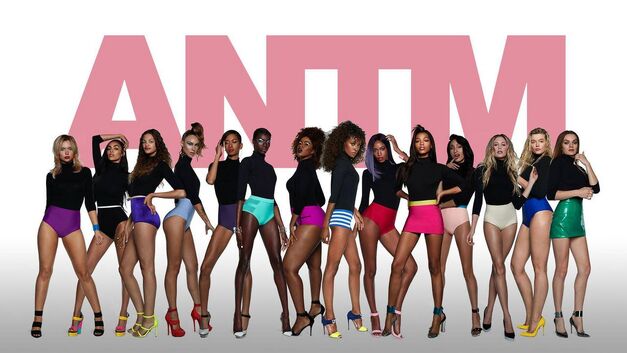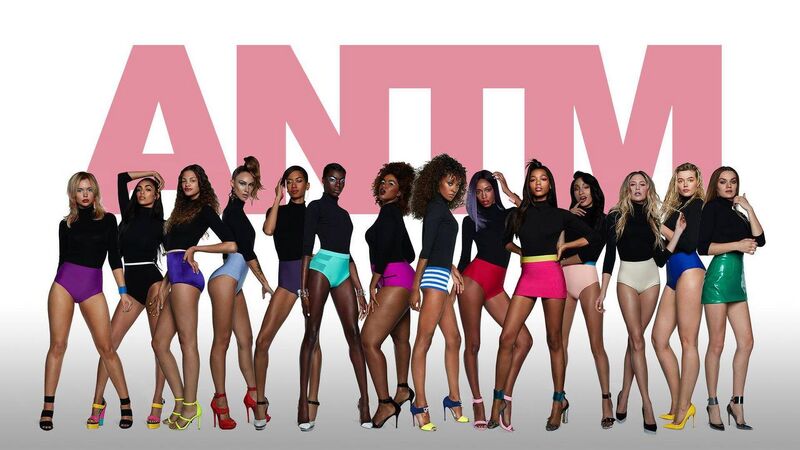 In previous seasons, the maximum age for contestants was 27. For Cycle 24, the age limit was eliminated. Three of the 14 contestants are over 27; contestant Christina is 34, Khrystyana is 32. The eldest is Erin, a 42-year-old grandmother. However, the majority of the finalists are in their early 20s. None of the finalists are in their teens (the minimum age is 18, although in other countries, Top Model contestants are as young as 16 to match industry trends).
Diverse … Kind Of?
Banks has touted that this cycle's models are the most diverse ever. There are three "plus-size" models — the aforementioned Khrystyana, Liz, and Ivana. (Editor's note: Cycle 8 also featured two "plus-size" models, Diana and Whitney). At least half of the contestants are women of color. One model — Jeana — has alopecia (a skin disease causing hair loss). There are varying political views as well; the appropriately named Liberty is an outspoken Trump supporter. Sandra is Muslim. After three back-to-back seasons of inclusion, there appear to be no Asian models. There are no male models this cycle either (ANTM was co-ed for Cycles 20-22).
Blast from the Past
In celebration of Banks' return, several photo shoots and challenges from previous cycles will be recycled. Promos show the infamous spider challenge originally from Cycle 3, where the models had to pose with tarantulas and jewelry. Cycle 3 winner Eva Marcille appears as a guest, as well as noted fashion photographer/former judge Nigel Barker. Another challenge sees the models walking in giant bubbles, lifted from Cycle 16.
New Rules
One of the biggest changes this season is that contestants can be eliminated at any time during the competition, not just at the judging panel. This will keep the models on their toes. Models have been eliminated outside of panel before, notably Hannah from Cycle 11 (whose runway walk failed to impress) and Rachel from Cycle 12 (who was told she lacked "charisma" by a modeling agent).
America's Next Top Model premieres on VH1 Tuesday, January 9 at 8pm.
The post 'America's Next Top Model': Tyra Returns and More Cycle 24 Changes appeared first on FANDOM powered by Wikia.
'Star Trek: Discovery' Easter Eggs: Tributes to Scotty, Will Riker and More
Posted: 09 Jan 2018 03:14 PM PST
This week's episode of Star Trek: Discovery took the crew to a parallel dimension — a mirror universe — where up was down and down was up. The episode, which was directed by Star Trek: The Next Generation alumni Jonathan Frakes, featured a few fun Easter Eggs and nods, including one to Frakes's character Commander Riker. Let's take a look at the episode, "Despite Yourself."
Scottish Engineer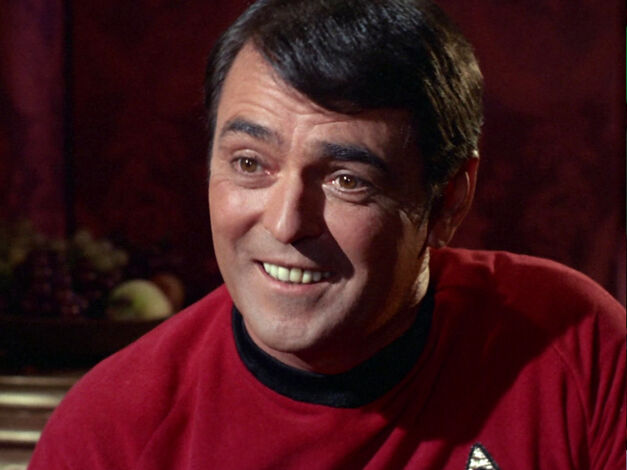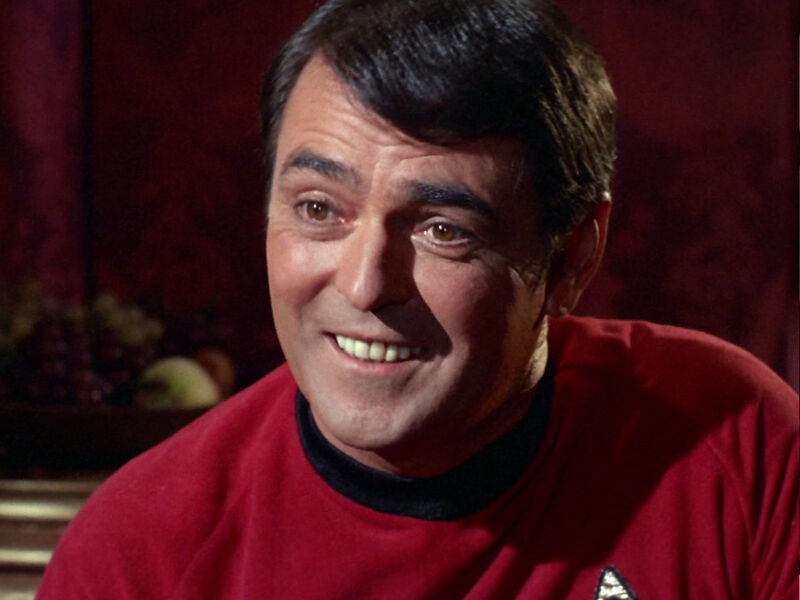 When the Discovery arrived in the mirror universe, they had to rearrange their crew compliment very quickly. In the new universe, Tilly was their captain and their engineer was, well, they weren't sure. So, Captain Lorca put on an accent to pass as their Chief Engineer. His accent was, of course, Scottish — an ode to Montgomery Scott — Chief Engineer from Star Trek: The Original Series. Hearing Lorca with a Scottish accent was a sweet moment for fans of Scotty and a nod to actor Jason Isaacs's true British accent.
Number One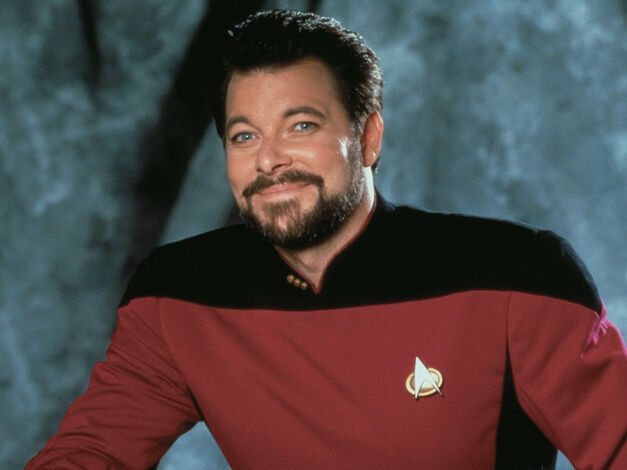 When Tilly pretended to be captain over the comms system, she answered with the phrase, "What the hell?" This phrase was a nod to Jonathan Frakes' character Will Riker. Whether it was in the script or added later is hard to say, especially since Frakes directed this episode. While past seasons of Trek rarely used any harsh language, Riker was known for rashly yelling, "What the hell?" whenever the Enterprise found themselves in a difficult situation. This was definitely a humorous Easter Egg for fans of TNG.
The Defiant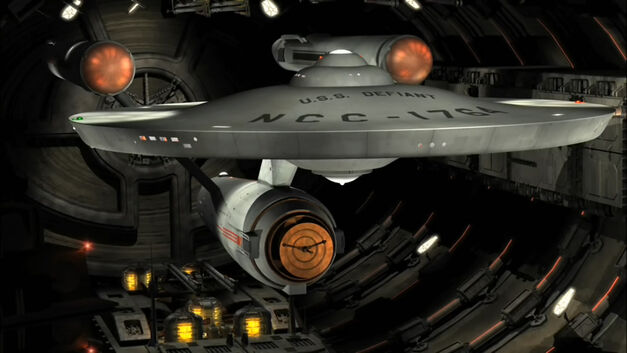 The mirror universe has been visited a few times in Star Trek history. The crew of The Original Series visited the mirror universe in the episode "Mirror, Mirror". The crew of Enterprise visited the same mirror universe in the two-part episode "In A Mirror Darkly." This is the same universe the Discovery found themselves in during this episode, "Despite Yourself." While Lorca was figuring out how to travel back home, he mentioned the USS Defiant, a ship that made it across both universes in previous series. The direct mention of this ship confirms that the crew is in fact exploring the same mirror universe as shows prior.
Through the Looking Glass
Deep Space Nine also visited this universe in the episode "Through the Looking Glass." Through the Looking Glass is a reference to Lewis Carrol's book of the same name — the sequel to Alice in Wonderland. Alice in Wonderland is Burnham's favorite book. She even recited verses of the book to herself when she was running from the Ripper alien. Now her ship has literally gone through the "looking glass" into a mirror universe. This Easter Egg confirms the recurring theme that Burnham and her shipmates are a lot like Alice. Will they have to face off against a Red Queen or a Jabberwocky before this season of Star Trek: Discovery is up? Only time will tell.
Star Trek: Discovery airs Sundays at 5:30PST/8:30EST on CBS All Access and globally on Netflix the following day.
'Star Trek: Discovery' Kills Major Character, Confirms Klingon Theory
'Star Trek: Discovery': Will the Crew Meet Its Mirror Universe Counterparts?
The post 'Star Trek: Discovery' Easter Eggs: Tributes to Scotty, Will Riker and More appeared first on FANDOM powered by Wikia.
How 'Devilman Crybaby' Subverts the Tropes it Helped Create
Posted: 09 Jan 2018 02:44 PM PST
The Netflix original anime Devilman Crybaby is unlike any other anime in recent memory. Based on Go Nagai's 1972 manga Devilman, Devilman Crybaby follows the same general plot of the manga, but adds a collection of new characters, plot points, and story beats. While these additions help improve the series' pacing, characters, and dramatic tension, it also casts a critical eye on the tropes that the original manga helped popularize.
The meta and subversive moments in Devilman Crybaby highlight some of the problematic ways the anime industry handles fanservice, sex, and sexuality. The Devilman manga helped introduce and establish some of this more mature content and themes to manga and anime, and there are now hundreds of series that handle such material in a wide variety of ways. It's appropriate, then, that Devilman Crybaby casts a critical eye on such content and presents its mature themes in such a thoughtful manner.
Warning: this article contains some light spoilers and touches on graphic, mature content.
The Manga and What it Inspired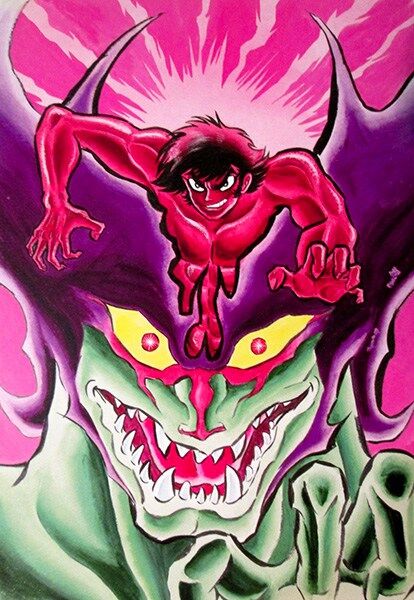 The original Devilman manga is as weird as it is brilliant. It was one of the first manga to feature sex, graphic violence, a queer romance, and an overall nihilistic story and ending. It was basically one of the first really popular 'adult' manga. With the passage of time, the manga is now a bit schlockier than when it released – there's a fight involving eyebrows becoming weapons – however, the Devilman manga is still a great read and played a pivotal role in broadening the kinds of stories manga can tell.
However, Devilman's success and impact on the industry had some negative effects on the industry as well. The Devilman manga in many ways is a starting point for the trends that have lead to many of the problematic elements in the anime an manga industry today, like the voyeuristic sexualization of young and very underage girls and the addition of sexual elements to stories that are completely unrelated to those themes.
Instead of simply adapting its source material and leaving those tropes unchanged, Netflix's Devilman Crybaby chooses to subvert the mature elements in a way that calls out the frustrating elements of the anime and manga industry.
Critiquing Fanservice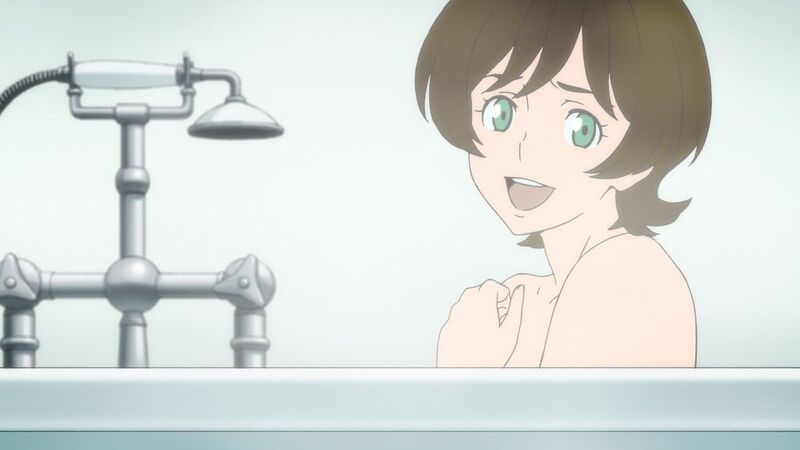 In episode three of Devilman Crybaby, the main female character, Miki – a high school-aged track star with a large social media following – is shown bathing with her breasts and butt fully displayed. However, as opposed to simply being alone in her home like in the manga, in the Netflix version, she is unknowingly photographed by members of the paparazzi through a large one-way mirror. These people intend to sell the photos online and profit from images of a naked, underage girl.
This scene in the anime subverts the fanservice from the manga and makes a statement about how scummy fanservice can be in anime. While the characters photographing an underage girl without her knowledge are clearly villains in the show, the scene lingers on them long enough for a viewer to realize that they're doing the same thing. This scene makes a viewer feel bad about viewing this kind of fanservice and highlights just how terrible it is when done in this voyeuristic way.
Taking the Power Away from Sexual Content
There is a lot of explicitly sexual content in Devilman Crybaby. While at first, it can seem pandering and unmotivated, the graphic sex quickly becomes comical due to its ridiculous and over-the-top presence. Perhaps the most extreme example of this comes in the second episode when the main character, Akira watches pornography projected onto a large screen in his school's A/V room with the sound blaring.
Often in media, and especially anime, sex and people's desire to have it are taboo subjects, and depicting those concepts makes a program more mature or edgy. So, it's refreshing to see Devilman Crybaby feature this content without patting itself on the back for doing the same. It depicts sexual content humorously and as just another part of life for the characters.
LGBTQ+ Representation and Sexuality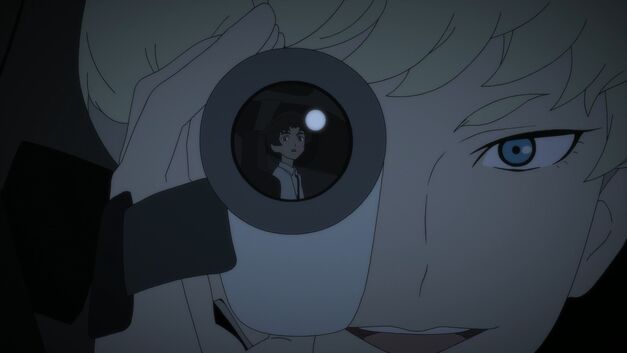 While the medium of anime and manga are no strangers to depicting LGBTQ+ characters and relationships, either these relationships are the major focus of the story or the characters are depicted with clichés and stereotypes. That's why when Devilman Crybaby features multiple well-rounded queer characters and same-sex sexual imagery with the same matter-of-factness as that of heterosexual sexual acts, it feels groundbreaking.
It's also great to see the show use sexuality to explore characters, rather than define them. In episode five, the audience is lead to believe that Akira's extreme horniness is due to his demonic powers corrupting him. However, by the end of the episode, the anime implie that this behavior is instead a means for Akira to cope with the recent death of his absent parents. Not only does this development subvert the promiscuous and hypersexual tough-guy trope, but it is also a fantastic example of enhancing a character's motivations and identity through their sexuality.
Devilman Crybaby is a compelling anime full of stunning, one-of-a-kind visuals, a fascinating yet nihilistic story, and gorgeous action scenes. However, its efforts to subvert and criticize longstanding problematic trends that the Devilman manga helped establish in the '70s elevates this anime to greatness.
The Netflix anime series feels so fresh and original because it's willing to abandon and criticize the unfortunate tropes that most anime shows adhere to. Hopefully, creators are inspired by the boldness of this series and create their own unique and insightful stories that continue to challenge norms in the anime and manga industry.
The post How 'Devilman Crybaby' Subverts the Tropes it Helped Create appeared first on FANDOM powered by Wikia.
'They Are Billions' is 'Sim City' Meets 'The Walking Dead'
Posted: 09 Jan 2018 11:37 AM PST
It's been a while since we've been excited about a real time strategy game. The genre has seemed to fall by the wayside to make room for the rise of MOBAs like DOTA 2 and League of Legends. And at first glance They Are Billions might not seem like all that exciting of a game… until the hoards of zombies arrive and your screen is filled with a sea of walking corpses intent on eating everyone in your city.

Watch live video from getFANDOM on www.twitch.tv
They Are Billions puts you in control of humanity's last remaining colonies, tasking you with rebuilding and strengthening them against the increasingly growing threat of the undead. It's one of those games that dances the line between exhilarating and extremely stressful (which are the best kinds of games, don't you think?)
Honestly They Are Billions could have been the ultimate The Walking Dead game… maybe a spinoff or expansion in the future?
The post 'They Are Billions' is 'Sim City' Meets 'The Walking Dead' appeared first on FANDOM powered by Wikia.
10 Train Thrillers to Prepare You for 'The Commuter'
Posted: 09 Jan 2018 10:32 AM PST
The Commuter continues a long tradition in cinema: the train thriller. Will Liam Neeson's new action flick make its way into the canon of awesome locomotive film adventures? Only time will tell, but if you feel like you need to brush up on your train thriller history, I've curated ten pictures that will satisfy your curiosity.
Note: I selected films that are primarily set on/around a train for the film's running time and disqualified movies with big train sequences. Sorry, Back to the Future III fans.
The Lady Vanishes (1938)
Starting off with an all-time classic! This Alfred Hitchcock suspense film presents an instantly enticing premise: what if a passenger on a train simply disappeared? How could that have happened and why?
Anchored by fun performances from Margaret Lockwood and Michael Redgrave, Hitchcock's razor-sharp talent for mystery is in full form here. An unmissable entry in both the train thriller sub-genre and Hitch's own filmography.
The Taking of Pelham One Two Three (1974)
While Tony Scott's 2009 remake has its simple charms, it doesn't hold a candle to the original 1974 film. A group of criminals hijacks a subway train for ransom. How will they get away?
The fun of this film comes in its surprising amount of humor and a stellar cast that includes acting legends Robert Shaw, Walter Matthau, and Martin Balsam. Fun fact: Quentin Tarantino took the idea of naming a group of gangsters by colors in Reservoir Dogs from this film!
Murder on the Orient Express (1974 & 2017)
Depending on your tastes, you have two solid choices when it comes to this seminal Agatha Christie thriller. World-renowned detective Hercule Poirot must solve a murder that occurs on a leisurely train ride home.
Both the 1974 and 2017 versions feature star-studded casts and assured direction. If you like a more classical feel, go with Sidney Lumet's take. If you need to inject some kinetic energy into the tale, Kenneth Branagh's version is the one for you.
Terror Train (1980)
The '80s saw the boom of the slasher sub-genre in horror, and if you're looking for one of the gems of the decade, Terror Train is right up your alley.
The setup involves a college costume party which allows for the mysterious killer to go through a number of entertaining masks. Plus, you've got scream queen Jamie Lee Curtis as your leading lady. This is definitely one to check out for horror fans.
Runaway Train (1985)
The schlock factory that was Cannon Films is best known for goofball fare like Death Wish 3 and The Texas Chainsaw Massacre 2, but they have a few titles which have a little more prestige. Runaway Train might be their best.
Two prisoners escape from jail and end up on an out-of-control train. The action and drama are heightened but always engaging. This is a film that deserves some rediscovery as its easily one of the best in the Cannon Films library.
Under Siege 2: Dark Territory (1995)
Steven Seagal returns in this sequel to a Die Hard rip-off that was actually pretty darn entertaining. Now, the Die Hard setup is put onto a moving train that's being used as a base of operations for a team of terrorists that have taken control of a weaponized satellite.
You might lose a few brain cells while watching this one, but you'll be laughing and cheering so much that you won't even notice. A good pick for a night in with friends.
Unstoppable (2010)
This is the only entry on this list that was actually inspired by true events. A freight train is accidentally let loose due to some incompetent workers and it's up to Denzel Washington and Chris Pine to stop it.
Unstoppable was the final film for director Tony Scott before his tragic death and it features all the propulsion and pure entertainment that he was known for. An effective and well-made exit for the man behind Top Gun.
Source Code (2011)
I don't know why more people don't bring up this sci-fi thriller from Moon director Duncan Jones. Jake Gyllenhaal plays a soldier who is used to relive a specific moment in time in order to discover the mastermind behind a train bombing.
With a little bit of that Groundhog Day/Edge of Tomorrow angle, Source Code ends up going to a lot of incredibly unexpected places and never lets up along the journey. If you skipped this one, now is a good time to rectify that mistake.
Snowpiercer (2013)
Set in the future, Snowpiercer posits an (admittedly bonkers) idea where mankind survives on a perpetually moving train. The cars are divided up by class and the film follows the rebellious Curtis (Chris Evans) as he leads a revolt to the front of the train.
If you can buy into the high concept, Snowpiercer offers a scathing and impacting look at class separation and how oppressors continually find a way to keep the lower classes in check. It also features some incredible action sequences that need to be seen to be believed.
Once you're done with these films, check out The Commuter when it opens on January 12.
The post 10 Train Thrillers to Prepare You for 'The Commuter' appeared first on FANDOM powered by Wikia.
'Star Trek: Discovery': Will the Crew Meet Its Mirror Universe Counterparts?
Posted: 09 Jan 2018 10:31 AM PST
WARNING: This article contains spoilers for Star Trek: Discovery Episode 10, "Despite Yourself." Proceed with caution.
In the mid-season premiere of Star Trek: Discovery, we saw the USS Discovery and its crew wind up – unintentionally — in an alternate universe, facilitated by Lieutenant Stamets and his connection to the spore drive.
What Captain Lorca and co. find is a mirror universe ruled by Terrans — a monstrous empire, against whom the galaxy's non-human races are allied. Where the USS Discovery is part of the United Federation of Planets, a diplomatic organization charged with deep space exploration and defense, its counterpart Terran ship — the ISS Discovery — is by definition a vessel carrying out the orders of the fascistic empire and quelling rebel uprisings.
As they start investigating their position, the USS crew hypothesize that they switched places with their ISS equivalent. They also recognize that alternate versions of themselves exist within this newly discovered dimension. But as they seek to impersonate their counterparts in order to get themselves out of hot water, could this be their undoing?
The Plan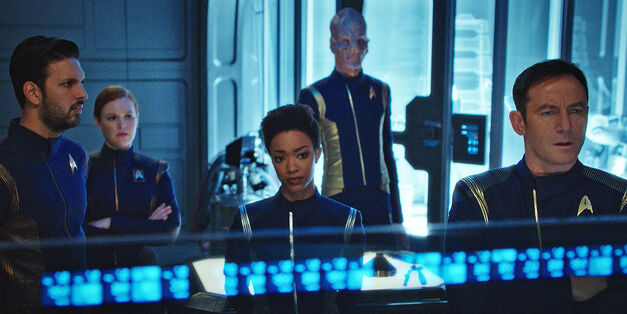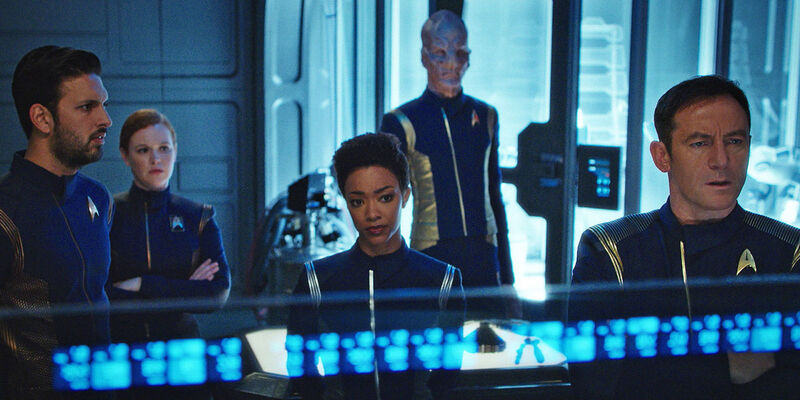 Lorca orders his crew to pay close attention to adopting the characteristics of the Terrans as they put their plan into action. Lorca and Burnham plot to track down info on another Starfleet ship – the USS Defiant – which rebel intelligence suggests also found its way to the alternate reality. With Stamets out of action and the spore drive unusable, they hope to find a way home by figuring out how the Defiant managed to make it over. To do that, they need to access the classified information the only way they can – by making use of high-level access on board a Terran ship.
This involves the team taking on the identities of their Terran alter egos.
So Who's Who?
Burnham discovers that in the alternate reality, Tilly is the captain of the Discovery.
"You gained the rank of captain by stabbing your superior in bed. He was recovering from Crestian flu," says Burnham to Tilly. "Your nicknames include 'The Slayer of Sorna Prime,' 'The Witch of Wurna Minor,' and finally 'Captain Killy.'" Despite some initial reservations, Tilly successfully adopts the role.
Terran Captain Lorca, meanwhile, at one time in charge of the ISS Buran, is a "fugitive," wanted for the murder of Michael Burnham. In the alternate universe, Burnham is captain of the ISS Shenzhou but presumed dead.
According to Burnham, Lorca "attempted a coup against the Emperor." The unnamed emperor is the leader of the Terrans.
She says, "I was sent to stop you. In the process, my shuttle was destroyed by one of your followers and I was killed. The Emperor laid waste to your ship in retaliation. It's believed you escaped."
She also points out that her body was never found, which means the plan they concoct to board the Shenzhou as Captain Burnham with Lorca as her prisoner should stand up. At least that's what they hope.
Why They Might Fail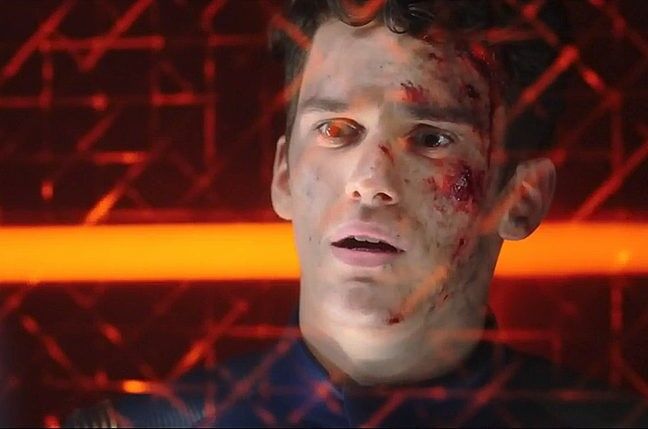 There are already foreboding signs that the plan will go awry. Firstly, Lorca's simplistic summary of the scheme: "We beam over, Burnham gets the info on the Defiant, we beam back — simple" has already been upended. Upon boarding, Burnham kills the Shenzhou's new captain and assumes command, and Lorca finds himself being tortured in an "Agonizer Booth."
Lorca's "famous last words:" "Our very survival relies on our ability to maintain this cover, no matter what" look set to trip him up. Combined with a prophetic plea to rethink the plan from Saru, there's every possible hint that they're about to run into their alternative selves.
"Boarding the ISS Shenzhou, posing as your Terran selves?" says Saru. "That plan is an invitation for calamity. Captain, I beg you to reconsider."
What It Means For the Series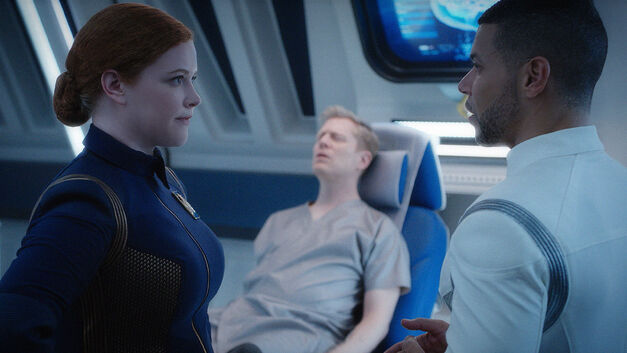 Running into their Terran counterparts would inevitably result in the plan falling apart, and could feasibly strand them in the alternate reality for good, if not see them end up dead. Let's face it, though, that's highly improbable. And if they should die, it's unlikely to mean forever. Death isn't final; the show has already shown us that.
But it would mean conflict. Because of the disparity in political climates between universes, the alternative reality versions display vastly different traits to the characters we know.
As Tilly says of her other self: "She's like a twisted version of everything I've aspired to be. I'm gonna have nightmares about myself."
These are hostile people and presumably won't hesitate to attack, even if they end up killing alternative versions of themselves. This isn't an accepting, liberal culture; it's a culture that breeds fear resulting in aggression. Burnham says, "Terran strength is born out of pure necessity. Because they live in constant fear. Always looking for the next knife aimed at their back."
It could also mean that although we seemed to lose fan-favorite Culber in this episode at the hands of Ash Tyler, we could yet see him again in this alternate reality. However he might come back into play, it looks like it will happen — with Culber actor Wilson Cruz tweeting this:
As for Tyler, audiences learned that he is more than likely a Klingon sleeper agent. Since he has no human counterpart in the alternate universe, will the USS crew learn his identity?
And if the USS Discovery did switch places with the ISS Discovery, this could have serious repercussions for their own universe. Could the Terran ship also be instrumental in helping to save the USS crew when things go awry? Our Starfleet crew could equally find themselves teaming up with the Klingons against the common Terran foe. Finally, will we find that the enigmatic yet "savage" Emperor is someone we already know? That's highly likely.
The post 'Star Trek: Discovery': Will the Crew Meet Its Mirror Universe Counterparts? appeared first on FANDOM powered by Wikia.
15 PlayStation Store Games You Need to Download Right Now
Posted: 09 Jan 2018 08:07 AM PST
The PlayStation 4 is practically dominating the current generation of hardware due to its respectable hardware, its collection of fantastic exclusives, and a myriad of diverse games on the PlayStation Store. Here are 15 PlayStation store games that you can download and play this very second.
1. Final Fantasy 7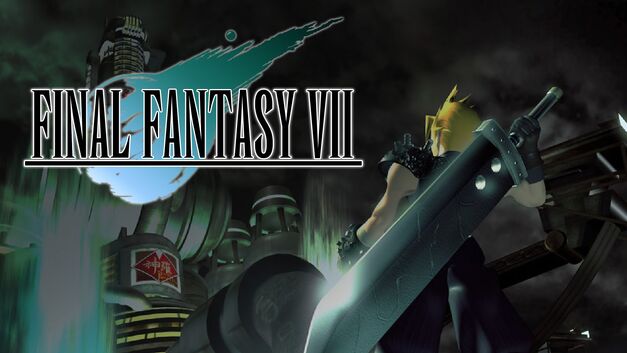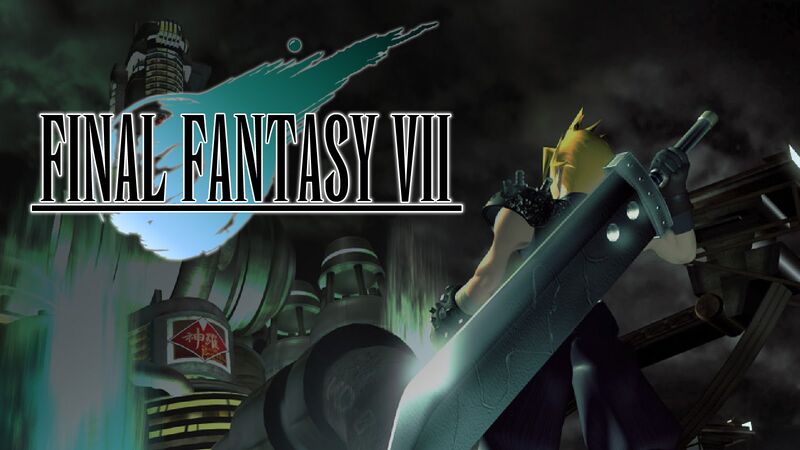 Perhaps one of the most influential and celebrated games of all time, this phenomenal Japanese role-playing game is available for purchase on the PlayStation Store. Final Fantasy 7 was the first JRPG for many people, and in a lot of ways it set the bar for everything to come after. This game is a must play for any fan of the genre and a great nostalgia trip for those who played it back in the day. They even left in the disc change mechanic.
2. Hellblade: Senua's Sacrifice
On top of being one of the most technically impressive indie games of 2017, Hellblade demonstrates that the differences between independent games and AAA titles are shrinking rapidly. This action-adventure game combines satisfying combat, environmental puzzles, and a powerful story about living with mental illness. Hellblade: Senua's Sacrifice feels like the beginning of the next wave of gaming, which makes right now the perfect time to play this gem.
3. Bastion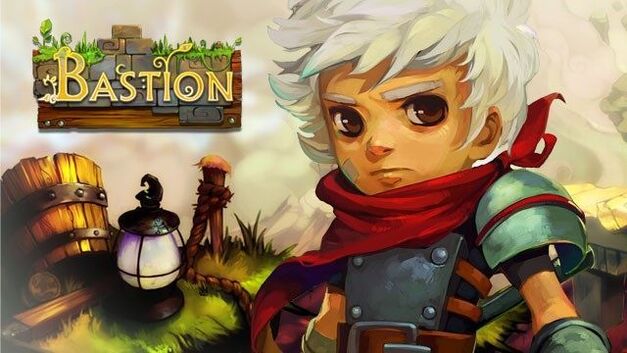 With a charming art style that contrasts its more somber tones, Bastion is one of the most well-presented games ever made. The graphics, music, and story come together for a deeply emotional experience. Bastion is a one of a kind action-RPG that deserves a spot in anyone's PlayStation library. No judgement if you tear up during parts of it, we've all been there.
4. Jak and Daxter Bundle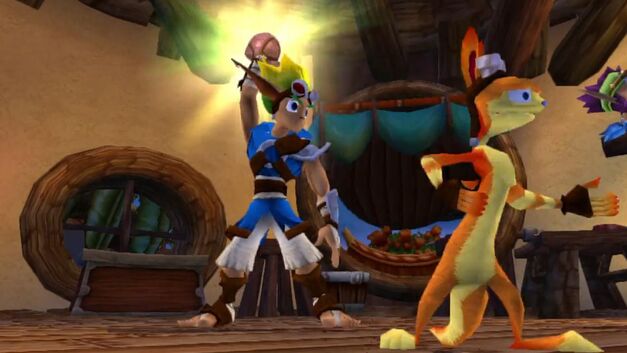 The Jak and Daxter series includes some of the most interesting games ever to be released on the PlayStation 2. The evolution of each game is demonstrative of the gaming industry's shifting focus to a more adult audience, and the same can be said for developer Naughty Dog. Each game manages to combine combat and platforming beautifully, and adds unique elements to each game that prevent gameplay from getting stale. The bundle is an amazing time capsule that still holds up to this day.
5. Pyre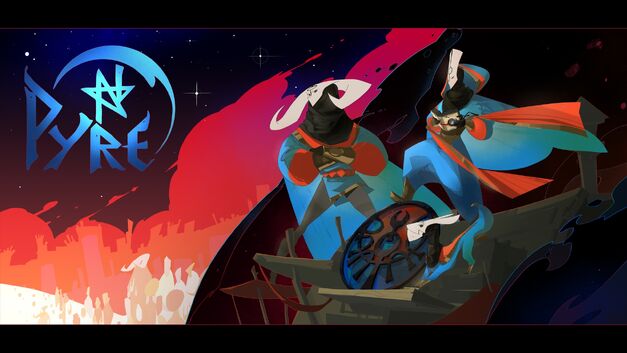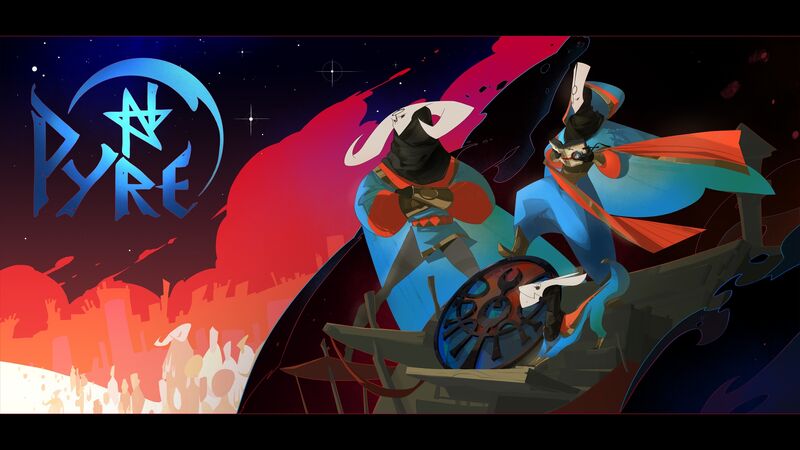 On paper, you would think a fantasy sports game would be difficult to pull off and, even then, only receive a moderate amount of success and support. However, Pyre dashes these expectations and is a truly one of a kind game that masterfully executes its bizarre premise. If you're curious to see what high fantasy soccer looks like, this game is totally worth checking out.
6. Accounting+
If you're a fan of VR games and NSFW humor, Accounting+ is for you! Partially created by Justin Roiland – one of the creators of Rick and Morty – this game is as meta as it is crass. While it may lean more towards a VR experience than a robust game, Accounting+ is still a terrific title that is a must play for anyone with a Sony VR headset.
7. Gang Beasts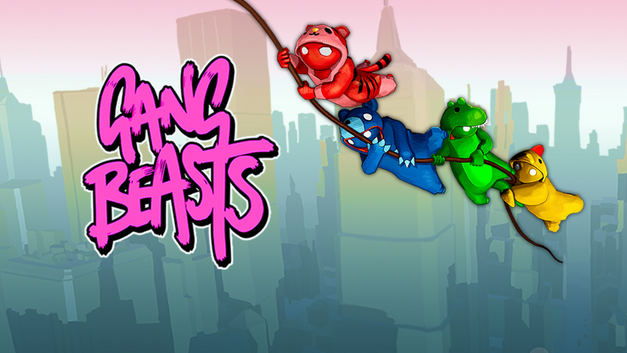 Gang Beasts is a multiplayer beat'em up that lets players have all the fun of smacking their friends around, without having to suffer any of the real-world consequences. With a simple and well-executed concept, Gang Beasts is a great party game. It's easy to learn controls and low skill cap allow anyone to jump into the melee quickly and easily.
8. Broforce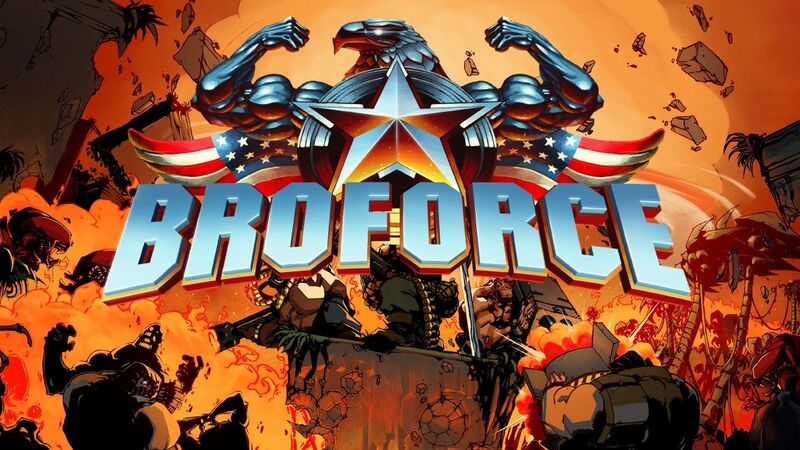 Combining charming 16-bit graphics, run and gun gameplay, and a satirical amount of 80s action movie tropes, Broforce is a fun and intense experience. The game's levity and quirky humor offset its difficulty and the surprising amount of customization options available to players. If classic games like Contra hold any kind of place in your heart, Broforce is definitely worth checking out.
9. Undertale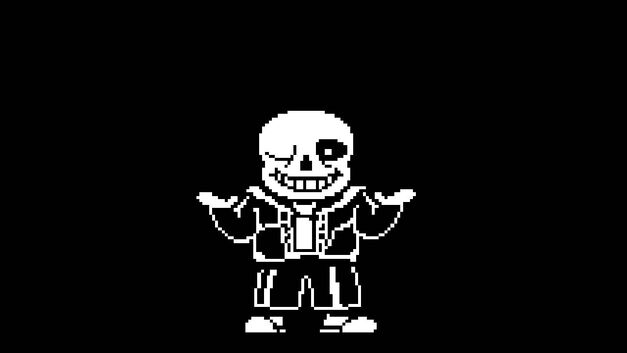 Undertale spawned a colossal fandom, countless memes, and a collection of characters that are sure to endure for as long as video games are a storytelling medium. This Kickstarter game – created almost entirely by Toby Fox – is a must play for all. With a story that is both emotionally impactful and extremely meta, Undertale is one of the few video game experiences that could only exist within the gaming medium.
10. Rocket League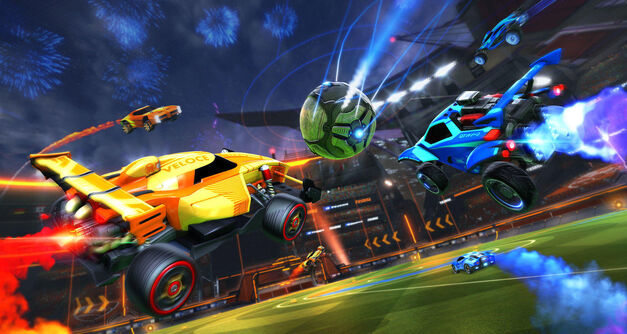 Rocket League is soccer, but with rocket-powered model cars. This game transformed from a weird idea into a full-blown phenomena with a large and enduring community. Rocket League combines pure fun with addicting gameplay and is sure to be a part of the gaming community for years to come.
11. Inside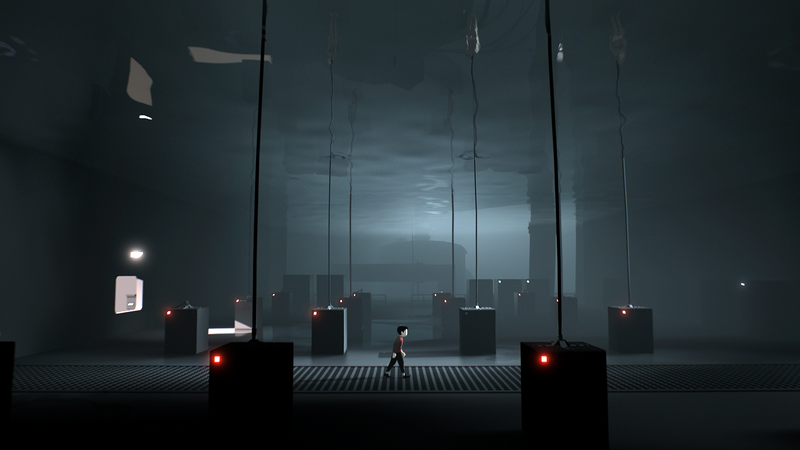 While most platformers try to be fun and colorful, Inside goes the opposite route and instead depicts this puzzle-platformer in a dark and somber style. Inside is spooky, and it's never super clear what's going on, but these elements make it feel exceptionally refreshing. This games takes 2D platformers – one of the oldest genres of video games – in a mostly unexplored direction and deserves every bit of praise and celebration that it receives.
12. Friday the 13th: The Game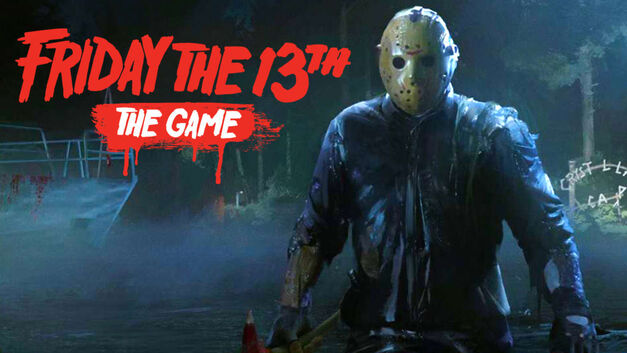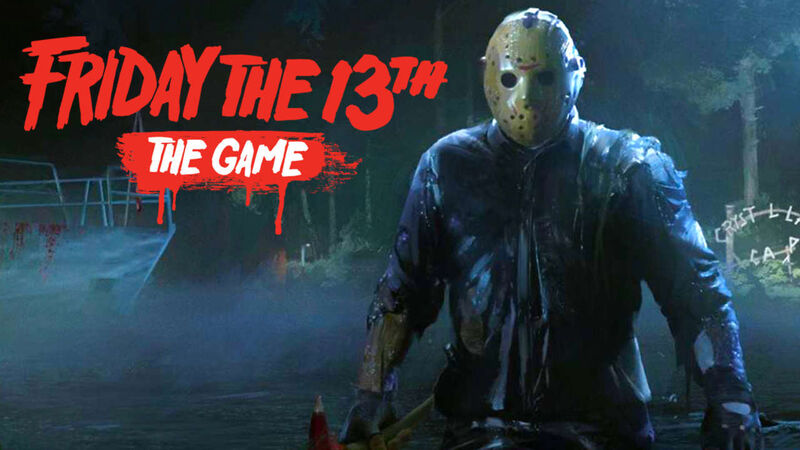 This game is far better and far more fun than it has any right to be. This game fully leans into the cliché elements of the Friday the 13th franchise and presents a game that both mocks and celebrates its source material. If you've ever wondered what it's like to possess or fight against Jason and his unexplained superpowers, Friday the 13th: The Game is for you.
13. Unravel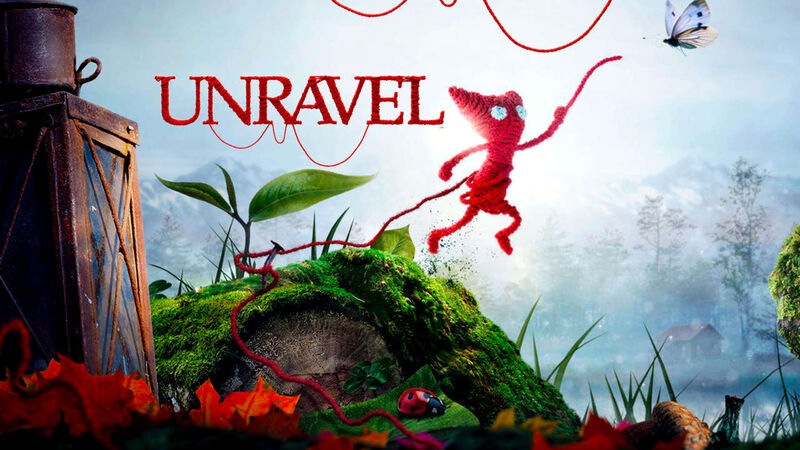 Some of the most interestingly stylistic games come about when they are blended with one or more other hobbies. In Unravel's case, that hobby is knitting. Players take control of Yarny, an anthropomorphic ball of yarn. By using the yarn on his body to travel and solve puzzles – although always under the threat that the yarn will run out – this puzzle platformer is as fun as it is distinctive.
14. Final Fantasy 9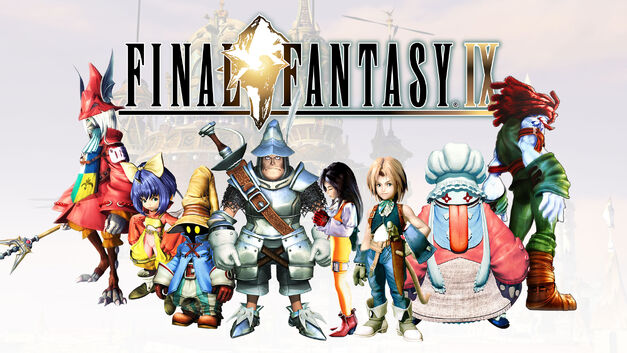 Hailed as the best Final Fantasy game by many, Final Fantasy 9 is the series last foray into a pure fantasy setting and contains same of the most memorable characters and moments in the entire franchise. While the double-digit Final Fantasy games took the series into the future, Final Fantasy 9 is a celebration of everything that made the series great in the first place.
15. Stardew Valley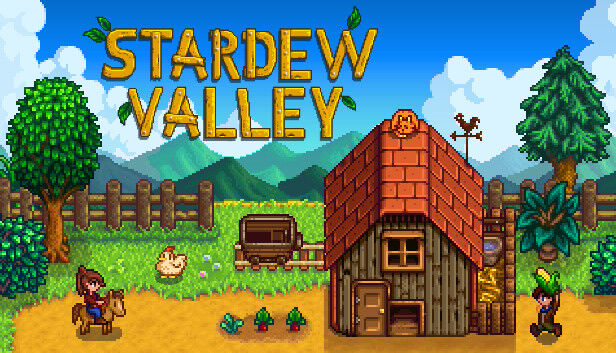 No console storefront list would be complete without Stardew Valley as this indie gem is playable on just about anything and is a relaxing delight to play. Heavily inspired by the likes of Harvest Moon, this sandbox game places players in charge of their own farm. But it also gives them a ton of stuff to do outside of farm work. This game is a relaxing little romp through a fun and colorful world that is sure to bring a smile to your face every few minutes.
The post 15 PlayStation Store Games You Need to Download Right Now appeared first on FANDOM powered by Wikia.
5 'Episode IX' Fan Theories Inspired by 'The Last Jedi'
Posted: 09 Jan 2018 07:19 AM PST
We've been combing through Star Wars fan theories inspired by The Last Jedi, and these are five of the best, speculating on what might happen in Episode IX.
Just beware of Last Jedi spoilers ahead…
Snoke Will Return
Reddit user LazarusLong1981 simply posts 'Snoke isn't dead' while countless others believe that the big-bad of The Force Awakens and The Last Jedi will be back in Episode IX.
It seems no one can quite fathom how a villain so underdeveloped could be dispatched in such throwaway fashion. But if he didn't die, how did Snoke survive being cut in half?
The smart money seems to be via 'Force Projection,' with BioticsMage claiming: "He was never really there and he used Force Projection like Luke did."
There's also speculation that if he did die, Snoke will be back as a Force Ghost appearing to Kylo Ren in the final flick. Either way, the fans believe that we haven't seen the last of Andy Serkis's character.
Redditor brobourne says, "Considering Snoke is potentially gone, could we see Kylo return to the Knights of Ren to help him run the First Order?"
JJ Abrams set the mysterious 'Knights of Ren' up in The Force Awakens, pitching them as a shadowy organisation, overseen by Kylo Ren, and doing Supreme Leader Snoke's bidding. They don't get a mention in The Last Jedi, although fans have theorised that, following the altercation between Luke Skywalker and Ben Solo at the Jedi Temple, the trainee students that left with Ben became the Knights.
And with JJ back in charge for Episode IX, it wouldn't be a surprise to see this storyline resurrected.
Palpatine is Still Active
Video courtesy of Star Wars Explained.
Redditor Joker-Ventura ventures that Emperor Palpatine might have died at the end of Return of the Jedi, but his spirit lived on.
As he puts it: "Emperor Palpatine's body may be dead, but he exists in the force and unlike others who have passed on, he is taking an active part still in the galaxy. The part being as Snoke, who is just an alien he possessed, which is why I believe his quick death in The Last Jedi is meaningless, he can just come back into another body."
And this theory proves popular in the comments largely because it fits with 'Legends' mythology (see above video) and also because fans like the idea of a single villainous entity pulling the strings across all nine films.
Kylo Was Lying About Rey's Parents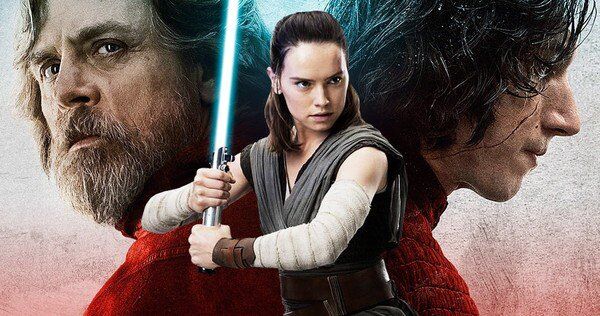 This theory seems to be splitting Star Wars fans down the middle. In The Force Awakens, JJ Abrams set up an intriguing mystery concerning Rey's parentage. In The Last Jedi, Rian Johnson seemed to ignore that fact, with Kylo Ren telling Rey that her parents were nothings, nobodies; filthy junk traders who sold her off for drinking money.
Johnson has said that this is what Ren genuinely believes at that time. But there's another school of thought, which Redditor Camwhite_guy explains as follows…
"Kylo Ren lied to Rey about her parents being nobodies. When I was watching the movie I remember saying to myself that I didn't believe that. After reading other theories I was glad to see that I was not alone. Some explanations I've seen is that the reason he lied is because perhaps she'd be more likely to follow him if she believed that she came from nothing than if she knew she came from Jedi lineage."
Were that true, Abrams could again finish what he started in Episode IX.
Luke Will Become a Force Ghost
This is a popular theory all over the Internet. As arkonpl puts it: "I have watched recently The Last Jedi and I thought that maybe in the last Star Wars movie, Luke will return as a Force Ghost. Maybe he will be shown like a mentor behind Rey during a fight with Kylo Ren?"
Based on the history of Force Ghosts in the franchise, this seems pretty likely. And Mark Hamill even said he needs his beard for Episode IX in the above Tweet. Might he fight Snoke's Force Ghost? It's certainly possible.
There's also a theory doing the rounds that Luke had previously died and was a Force Ghost for all of The Last Jedi. But while we're saying 'maybe' to most of these fan theories, we're going to say a big fat no to that one.
The post 5 'Episode IX' Fan Theories Inspired by 'The Last Jedi' appeared first on FANDOM powered by Wikia.
5 Characters to Take the Roster of 'Dragon Ball FighterZ' Even Further
Posted: 09 Jan 2018 07:00 AM PST
Dragon Ball FighterZ might be the best Dragon Ball fighting game in the franchise — and it's not even officially out yet.
The upcoming game combines stunningly beautiful graphics and a roaster of diverse fan-favorite characters. While additional characters are coming to the fighting game after launch, the identity of those characters is still a mystery.
These new characters are sure to be a treat regardless of who they are, but these five characters should be considered first and foremost, as they are all perfect for a fighting game and beloved by longtime fans of Dragon Ball.
Broly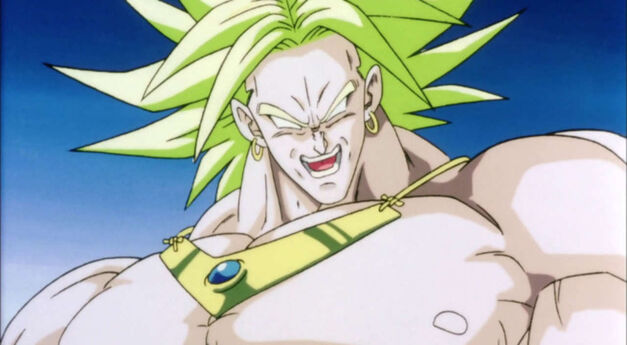 Dragon Ball FighterZ has yet to include any non-canonical characters in its roster, but Broly should absolutely be the character to open it to the larger Dragon Ball universe. A fan-favorite character since he premiered in the eighth Dragon Ball Z movie, Broly possess a prophesied strength and is wholly defined by his hatred of Goku. While he may not have much personality, Broly endures as a celebrated character in the Dragon Ball fandom due to him being the personification of an absurdly high power level.
Broly is also a great fight for Draon Ball FighterZ, as he has a plethora of attacks that are unique to him. Well, at least they were totally unique to him until Kale appeared in Super, but his savage attacks would still be a fantastic fit for this fighting game. Broly would work well as a glass cannon character in Dragon Ball FighterZ, as his devastating attacks could be offset with his massive stature, making it nearly impossible for the character to dodge an opponent's attacks.
Vegito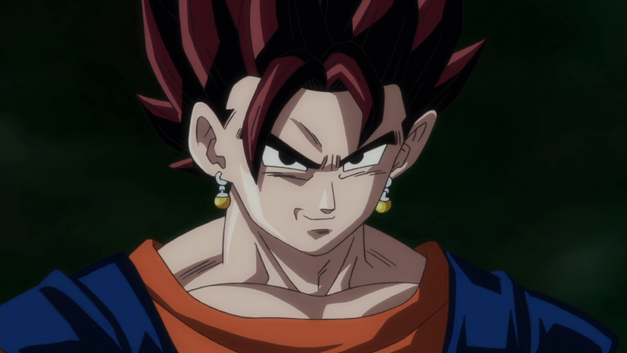 Despite only appearing twice in the entirety of all of the various iterations of the Dragon Ball anime, Vegito is perhaps the most celebrated character in all of Dragon Ball. The character is a Potara fusion between Goku and Vegeta and is the strongest character in all of Dragon Ball Z.
In addition to possessing all of Goku and Vegeta's attacks and abilities, Vegito also possesses a plethora of attacks unique to him. These include the Big Bang Flash, the deceptively powerful Banshee Blast, and the iconic Spirit Sword. With the inclusion of Gotenks, it's clear that fused characters are fair game as playable characters in Dragon Ball FighterZ, and it would be shocking if the incredibly powerful and effortlessly cool Vegito did not appear in one form or another in this fighting game.
Jiren
Dragon Ball FighterZ has so far included every major antagonist from the Z and Super anime, meaning that Jiren is likely to be added to the game once the Tournament of Power arc wraps up. While his character hasn't been explored much in the anime it is in the Super manga. He's essentially Superman and wants to use the wish granted to the victor of the tournament to create lasting peace in his home universe.
It might be a bit difficult to give Jiren a unique move set, however, as he has not utilized many flashy abilities in the series so far. However, this is sure to change with the Tournament of Power coming to a close and Jiren finally playing a more active role in the story. Hopefully, he gets some unique and visually striking moves to give him a unique playstyle in the game and make the closing episodes of this story arc even more dramatic.
Mercenary Tao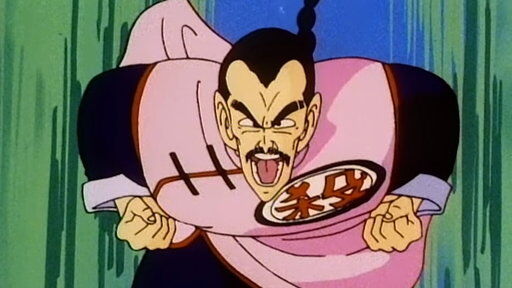 While Dragon Ball FighterZ seems to be drawing plenty of inspiration from Z and Super, it has yet to include much of the original Dragon Ball anime. The inclusion of Mercenary Tao, one of the best villains in all of Dragon Ball, could easily remedy this, though. This assassin – and later cyborg – nearly killed Goku upon their first encounter, making him one of only a few characters in the entire series to defeat Goku in a fight.
Mercenary Tao utilizes a collection of fun and interesting moves that would make him a welcome addition to Dragon Ball FighterZ. These include the Dodon Ray, traveling by riding trees and pillars thrown into the air, and killing people with his tongue (no, seriously, he killed General Blue by striking his temple with his outstretched tongue). All in all, this assassin with the words "KILL YOU!" printed on the back of his pink jacket would make a welcome addition to the Dragon Ball FighterZ roster.
Dabura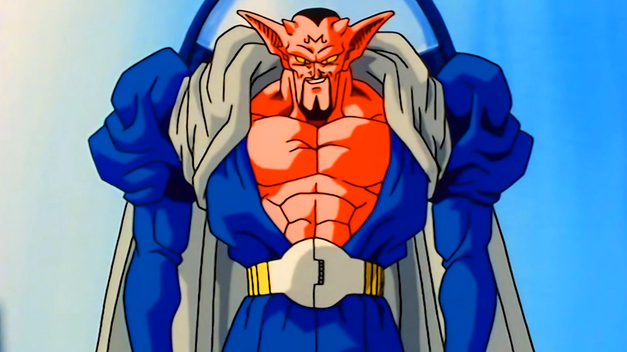 While Majin Buu was definitely the biggest threat in the last saga in Dragon Ball Z, an array of other interesting villains appeared in this section of the series as well. The most compelling of these villains is Dabura, the king of the Demon Realm. His appearance in the last arc of Dragon Ball Z brought the show back to its roots in some regards, as the more mystical elements found in Dragon Ball had been absent in the series for nearly the entirety of Z.
Dabura would make a welcome addition to Dragon Ball FighterZ as he has several abilities that are unique to him as a demon. His spit can turn opponents to stone, and he possesses the power to create weapons out of thin air. If implemented the right way, Dabura could easily become on trickiest characters to play as or fight against out of the entire FighterZ line-up.
The post 5 Characters to Take the Roster of 'Dragon Ball FighterZ' Even Further appeared first on FANDOM powered by Wikia.
You are subscribed to email updates from FANDOM powered by Wikia.
To stop receiving these emails, you may unsubscribe now.
Email delivery powered by Google
Google, 1600 Amphitheatre Parkway, Mountain View, CA 94043, United States