---
'Insidious: The Last Key' Stars On Franchise's Latest Entry, Potential Sequels
Posted: 04 Jan 2018 06:55 PM PST
The fourth entry of the Insidious franchise — The Last Key — opens this Friday. The latest chapter focuses on medium Elise Rainier, brought to the big screen once again by veteran actress Lin Shaye.
Family has always been at the heart of the Insidious series, and in The Last Key, it's the Rainiers. The film prologue opens in 1960s New Mexico. Elise, her younger brother, and parents are living in New Mexico. Her father is a guard at the nearby prison, where inmates are locked up and executed for heinous crimes.
Unlocking New Horrors
Elise's psychic powers manifest, and her father tries to beat them out of her. He fails, and she is lured by the call of a powerful demon in the basement. She inadvertently frees the demon and flees the family home after a tragedy with plans never to return. Jump forward many decades and she is summoned back to the home by a mysterious caller. There, Elise must not only battle supernatural demons but also the demons from her past (read FANDOM's full Insidious: The Last Key review here).
Writer Leigh Whannell (who also stars in the film as Elise's sidekick Specs) wanted the story to focus on Elise. For Shaye, going from supporting character to leading lady was a thrill. "I had a little bit of fear," Shaye told FANDOM. "The responsibility of being number one on the call sheet makes me swallow hard."
It was the intense — and sometimes disturbing — material that inspired both writer and actor. "You always think about demons in an 'Insidious' film," explained Whannell, who wrote the original and co-wrote the second and third installments. "That got me thinking about metaphorical demons, not just literal ones … maybe something traumatic that happened to us when we were younger or a secret we're trying to keep from other people." For Shaye, the abuse plot was "an extremely powerful choice."
The Franchise's Future
With many more Elise stories to tell, FANDOM asked Whannell and Shaye what other decades they can explore, and their answers were hilarious. Check out their responses above — could fans see a disco demon?
And, as a bonus, here what inspired director Adam Robitel's new version of the Further — the purgatory where tortured souls are trapped — below.
Insidious: The Last Key opens Friday, January 5, 2018.
'Insidious: The Last Key' Review: New Horrors Unlocked in Scary Sequel
The post 'Insidious: The Last Key' Stars On Franchise's Latest Entry, Potential Sequels appeared first on Fandom powered by Wikia.
FANDOM Runs Amok in GTA Online
Posted: 04 Jan 2018 11:44 AM PST
Grand Theft Auto V is over four years old by this point, but the violent and crude loveletter to SoCal is still going strong thanks to the online multiplayer component of GTA Online, a mode where players all over the world can enter a shared San Andreas and wreak havoc with or against each other. Compete in races, rob banks, smuggle goods, or just dick around, GTA Online hands you the keys and then leaves you to your own devices. With a brand new expansion "The Doomsday Heist" now available we figured it's time to drive back to San Andreas and pop a cap in a few unsuspecting tween gamers dressed up as the most aggressive and intimidating gangsters imaginable.

If you're a GTA Online fan yourself and want to join in with us sometime, be sure to follow us on your preferred streaming service: Twitch, Youtube, or Facebook. You'll get alerts when we go live.
The post FANDOM Runs Amok in GTA Online appeared first on Fandom powered by Wikia.
'Game of Thrones' Will Officially Return in 2019
Posted: 04 Jan 2018 11:13 AM PST
Winter is coming … next year. HBO announced on Thursday that Game of Thrones will return for its eighth and final season in 2019. No month or date was announced.
The final season will be comprised of six episodes. It's been reported that these episodes will be longer than the traditional hour-long format.
Directors for the new season are David Benioff & D.B. Weiss, David Nutter, and Miguel Sapochnik. Writers for the new season are David Benioff & D.B. Weiss, Bryan Cogman, and Dave Hill.
The seven-episode Season 7 of the popular fantasy series finished airing in August 2017. That means there will be no new Game of Thrones in 2018. At the end of Season 7, the Night King had breached the Wall, with Daenerys Targaryen, Jon Snow, and Cersei Lannister forging an uneasy alliance to fight the undead threat.
Several Game of Thrones spin-offs are reportedly in development as well. No dates for these series have been announced either.
More to come.
This Might Be Just the Hardest 'Game of Thrones' Trivia Quiz Ever
The post 'Game of Thrones' Will Officially Return in 2019 appeared first on Fandom powered by Wikia.
QUIZ: Would You Survive 'Black Mirror'?
Posted: 04 Jan 2018 09:22 AM PST
9 Women Directors To Get Excited About in 2018
Posted: 04 Jan 2018 08:23 AM PST
2017 was a brilliant year for women directors. Notable films included Julia Ducournau's French-language shocker Raw, which found a place on many 'Best of 2017' lists; and, of course, Wonder Woman from the American director behind Charlize Theron vehicle Monster, Patty Jenkins. These are just two of the standouts from plenty of others we could mention. As 2018 gets into gear, here are nine women directors we're expecting big things from this year.
1. Ava DuVernay — 'A Wrinkle In Time'
With A Wrinkle in Time, the big-budget Disney adaptation of Madeleine L'Engle's 1962 science fantasy novel, celebrated Selma director Ava DuVernay makes the leap to big studio fare. Not only is it brilliant to see a voice that doesn't belong to a white male helming this kind of picture, but it's also exciting to see a woman of colour bringing life to a screenplay penned by a woman – Jennifer Lee – adapting a book written by another female of the species. We can't wait to see what DuVernay does with the source material, not least because the cast includes Oprah Winfrey, Reese Witherspoon, Chris Pine and Gugu Mbatha-Raw.
A Wrinkle in Time hits screens in the US on March 9 and the UK on March 23.
2. Lynne Ramsey — 'You Were Never Really Here'
The Scottish director behind 2011's troubling We Need To Talk About Kevin picks up the tools of her trade once again for another literary adaptation – this time of the Jonathan Ames story You Were Never Really Here.
Ramsey's vision is as haunting as her previous work, calling to mind the seminal Taxi Driver and its antihero Travis Bickle. Joaquin Phoenix plays Joe, a damaged man-for-hire who is recruited to rescue the teenage Nina, played by young talent Ekaterina Samsonov, from a sex-trafficking ring.
You Were Never Really Here hits screens in the UK on March 9 and the US on April 6.
3. Haifaa Al-Mansour — Mary Shelley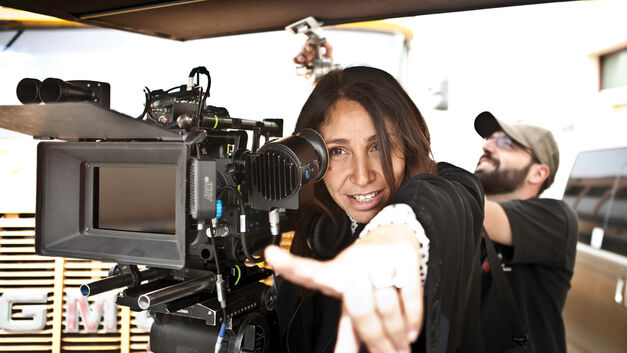 Haifaa Al-Mansour first came to prominence with her 2012 release Wadjda, which she wrote and directed. The story centred around a Saudi girl intent on buying herself a bicycle and signing up to her school's Koran recitation competition as a way of securing the cash she needs.
Al-Mansour is Saudi Arabia's first female filmmaker, so of course this pioneering director makes the list with Mary Shelley. A biopic, the film explores the celebrated author's affair with poet Percy Shelley and its impact on her famous novel Frankenstein.
The film stars Elle Fanning, Maisie Williams and Douglas Booth as well as The Diary of a Teenage Girl's Bel Powley and X-Men: Apocalypse's Ben Hardy.
Mary Shelley hits UK screens on July 6. A US release is yet to be announced.
4. Alethea Jones — 'Barbie'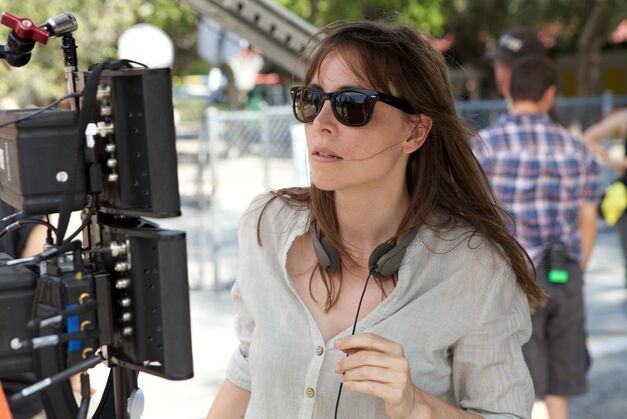 If a film about the controversial but classic all-American doll Barbie sounds like a bad idea, you're not thinking laterally. It might sound like a terrible idea on paper, but it also might just turn out to be one of 2018's cinematic highlights. Let's not forget the plastic blonde bombshell's scene-stealing appearance in Toy Story 3, opposite beau Ken. Alethea Jones's take is a live-action version, which originally had Amy Schumer in the role — reportedly replaced by Anne Hathaway when Schumer dropped out due to scheduling conflicts.
The story concerns a doll living in Barbieland who is banished when she's deemed not perfect enough, setting off on an adventure in the real world.
The writing team is almost exclusively female, and includes master wordsmith Diablo Cody, the woman behind breakthrough hit Juno, who has also written the screenplay for Jason Reitman-directed comedy Tully starring Charlize Theron, out in April. We should be very excited about this one.
Barbie hits screens on August 8.
5. Jennifer Kent — 'The Nightingale'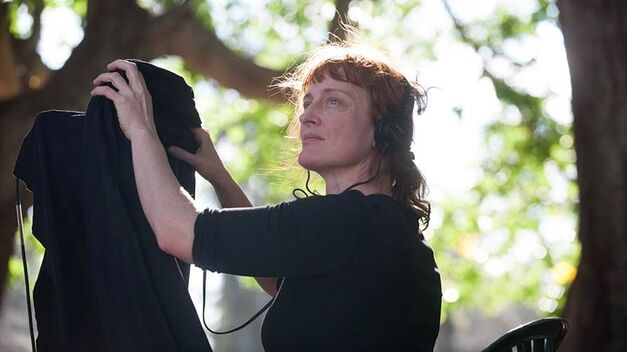 If you saw innovative Australian horror The Babadook, you'll know what a promising talent director Jennifer Kent is. Set in early 19th century Tasmania, The Nightingale follows a young female convict seeking revenge for the murder of her family and stars Game of Thrones actress Aisling Franciosi alongside British hot property Sam Claflin.
It's a drama rather than a horror this time, but we're willing to bet there's more to The Nightingale than meets the eye.
The Nightingale hits US screens on August 10. A UK release has not yet been announced.
6. Jennifer Yuh Nelson — 'The Darkest Minds'
Yuh Nelson's background in animation led to her directing Kung Fu Pandas 2 and 3. The Darkest Minds is the director's first live-action feature, and it's based on the Alexandra Bracken-penned Young Adult novel of the same name. A teenage girl goes on the run from the government when she survives a disease that wipes out 98 per cent of American children. She and the other survivors develop superpowers that see them rounded up and incarcerated in internment camps.
The Darkest Minds features Amandla Stenberg, Mandy Moore and Game of Thrones and Star Wars star Gwendoline Christie. The film hits screens on September 14.
7. Marielle Heller — 'Can You Ever Forgive Me?'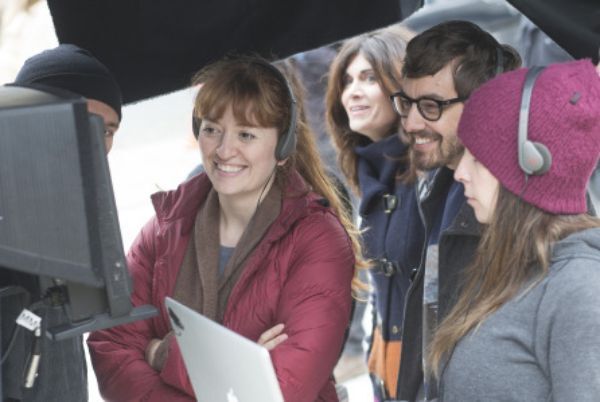 Can You Ever Forgive Me? is Marielle Heller's follow up to The Diary of a Teenage Girl. And it couldn't be more different – on paper at least. Heller tackles the true story of celebrity biographer Lee Israel, whose work falls out of favour because of changing tastes. So she "turns her art form to deception", according to the official synopsis. Like The Diary of a Teenage Girl, the film is based on written source material – in this case, it's the memoirs of Lee Israel.
The screenplay is co-written by Nicole Holofcener and the film stars Melissa McCarthy in a role that looks set to showcase another side of the funnywoman.
Can You Ever Forgive Me? hits US screens on October 19. A UK release has yet to be announced.
8. Josie Rourke — 'Mary, Queen of Scots'
British theatre director Josie Rourke brings together Golden Globe nominees Saoirse Ronan and Margot Robbie in historical drama Mary, Queen of Scots. It charts the titular Scottish queen's attempt to overthrow her cousin, Elizabeth I, which landed her in prison before she was ordered executed.
Rourke's illustrious career has seen her preside over stage productions including Coriolanus starring Tom Hiddleston and Les Liaisons Dangereuses featuring Dominic West and Janet McTeer. Both of which were broadcast live in cinemas. She also brought a version of Much Ado About Nothing starring David Tennant and Catherine Tate to the screen.
Suffice to say, there's much excitement surrounding Mary, Queen of Scots – not least because of those striking pictures of Margot Robbie as Elizabeth I.
Mary, Queen of Scots hits US screens on November 2. A UK release has yet to be announced.
9. Hélène Cattet — 'Let the Corpses Tan'
Cattet is married to Bruno Forzani, who is also her collaborator. To date, they've made two feature films paying homage to 1970s Italian horror – Amer and The Strange Colour of Your Body's Tears. But this year sees the release of their third feature. This time, they turn their attentions to meticulously recreating elements of European crime thrillers from the same era, while also drawing from spaghetti westerns.
Let The Corpses Tan is the intriguing title, translated from the French title of the Jean-Patrick Manchette and Jean-Pierre Bastid novel Laissez Bronzer les Cadavres! from which it takes its inspiration. The plot concerns a heist orchestrated by a woman, Luce, and a crime boss called Rhino. In true film noir fashion, the plot gets complicated as double and triple-crossings come into play.
The talented duo take delight in reveling in the hallmarks of the genre and era they're playing with, and Let the Corpses Tan is free and easy with its references. Expect crudely presented flashbacks, spraying bullets, dizzying facial close-ups and gratuitous nudity. Oh, and let's not forget its retro soundtrack which includes classic Ennio Morricone sounds.
Let the Corpses Tan screened at film festivals in the US and UK in 2017 but will get a wider release in 2018.
The post 9 Women Directors To Get Excited About in 2018 appeared first on Fandom powered by Wikia.
Who is Slender Man? A Brief History of the Meme-Turned-Movie
Posted: 04 Jan 2018 08:12 AM PST
With the Slender Man trailer dropping this week, the following is a potted history of the horror meme that's been turned into one of the most eagerly anticipated horror movies of 2018.
Slender Man is a meme that built into a phenomenon. It all started on June 10, 2009, on the Something Awful Internet Forum. Two days previous, a thread entitled 'Create Paranormal Images' was launched, and on the 10th a user called Eric Knudsen — using the alias Victor Surge — created the first picture of Slender Man (see below).
Under the photo he wrote: "we didn't want to go, we didn't want to kill them, but its persistent silence and outstretched arms horrified and comforted us at the same time…" – 1983, photographer unknown, presumed dead.
And so an internet legend began — a very modern, digital folk tale that quickly spread like wild-fire. Online fan-art followed, as did 'creepypasta' fan-fiction, cosplay, and short films that further built on the mythos, most notably Marble Hornets.
More fan-made movies followed, as did multiple video games, including Slender: The Eight Pages, Slender: The Arrival and Slenderman's Shadow. The character also featured in books and comics, while variations or parodies have appeared in episodes of Law and Order, My Little Pony, Minecraft and Supernatural. In fact, at this point, Slender Man has terrified fans in pretty much every form of modern media.
Who is Slender Man?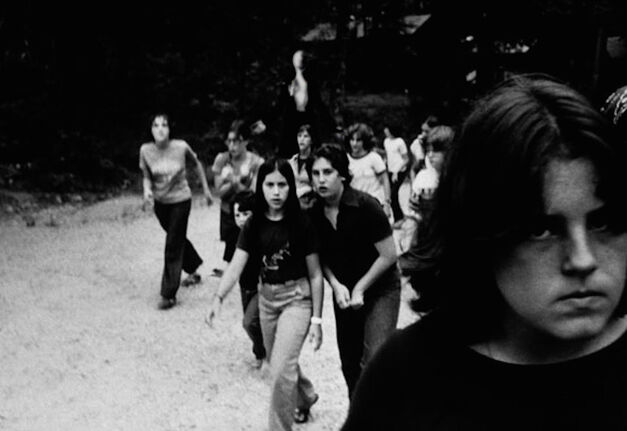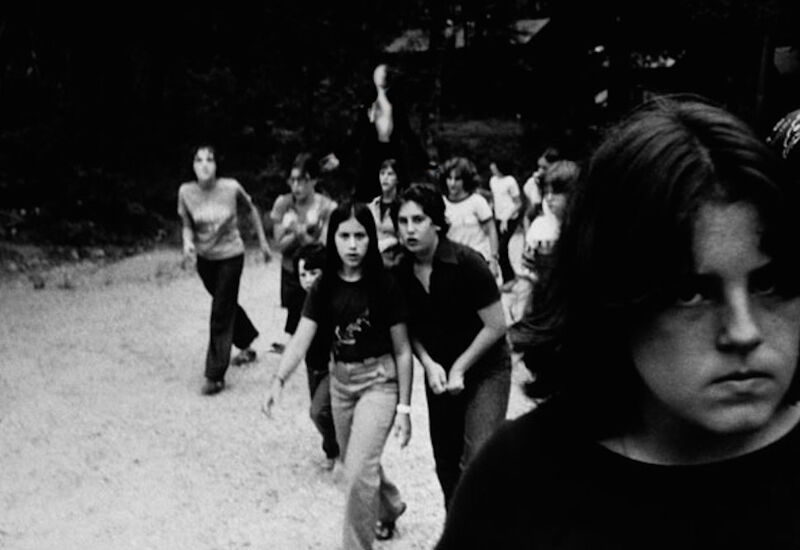 As the mythology has evolved, so Slender Man details have changed. But he's normally described as tall and thin, with long, slender arms and legs. He can stretch those appendages, Mr Fantastic-style, attacking his prey using terrifying tentacles.
He wears a black suit, tie and shoes, oftentimes accompanied by a black hat. His face is pale and featureless, with some stories claiming that it appears differently to whoever is looking at him.
Slender Man is thought to reside in woods or abandoned locations, preferably near children, as he mostly preys upon the young.
In terms of powers, he floats and drifts as much as he walks, and is sometimes able to teleport. And he psychologically tortures his victims, filling them with fear, paranoia, and terrifying delusions. Which he uses to cast a spell over said prey, forcing them to do his evil bidding, and ultimately driving them mad.
Beware the Slenderman is a 2016 documentary about a horrific real-life case which was inspired by the character. On May 31, 2014, three 12-year girls entered a Wisconsin forest, where two of the girls then stabbed the third 19 times and left her for dead. When arrested and questioned, they told the police that Slenderman made them do it.
The victim somehow survived, and the documentary examines the events leading up to the attempted murder, with director Irene Taylor Brodsky exploring the girls' childhood and home life to try and figure out how they ended up committing such a heinous crime.
The film also documents the birth of Slenderman online, and looks at the nature of the modern myth, explaining how new urban legends can quickly spread across all forms of media, and how they can affect young, impressionable minds.
A deeply disturbing cautionary tale, Beware the Slenderman was broadcast on HBO and Sky Atlantic earlier this year, while the girls themselves have faced trials and are awaiting sentencing.
What Should Audiences Expect From the Slender Man Movie?
The first trailer for Slender Man was posted this week. Written by David Birke (Elle, 13 Sins) and directed by Sylvain White (Stomp the Yard, The Losers), the official synopsis for the film is as follows…
In a small town in Massachusetts, four high school girls perform a ritual in an attempt to debunk the lore of Slender Man. When one of the girls goes mysteriously missing, they begin to suspect that she is, in fact, HIS latest victim.
The father of one of the aforementioned real-life attackers is not impressed, however. Speaking to the Associated Press, Bill Weir said, "It's absurd they want to make a movie like this. It's popularizing a tragedy is what it's doing. I'm not surprised but, in my opinion, it's extremely distasteful. All we're doing is extending the pain all three of these families have gone through."
Slender Man is set to hit screens May 18.
The post Who is Slender Man? A Brief History of the Meme-Turned-Movie appeared first on Fandom powered by Wikia.
The Nintendo Switch Is Now America's Fastest Selling Games Console Ever
Posted: 04 Jan 2018 07:48 AM PST
Nintendo has today revealed that in just 10 short months, its brand new hybrid console – the Nintendo Switch – has earned itself the title of the fastest selling console in U.S. history. With that lofty crown previously held by Nintendo's own Wii console and before that Sony's all-conquering PlayStation 2, the news bodes incredibly well for the Japanese gaming giant's latest platform.
The cleverly designed portable meets home console seems to have captured gamer's hearts everywhere, shifting an impressive 4.8 million units in the states alone and a total of 10 million units globally.
With the new system already boasting  two of the highest-rated games of all time as console exclusives, it's not difficult to see why.
If the Switch continues on its current track, it will comfortably outdo the Wii U's lifetime sales in its first year on the market.
Everyone likes an underdog story, and despite being a massive, multi-million dollar corporation, Nintendo has undoubtedly been gaming's underdog for the last few years. Thanks to the dismal failure of the Wii U, the Kyoto-based console manufacturer rapidly lost mindshare (and a ton of sales) to PlayStation and Xbox.
Now, however, it looks like Nintendo has made a surprisingly strong comeback.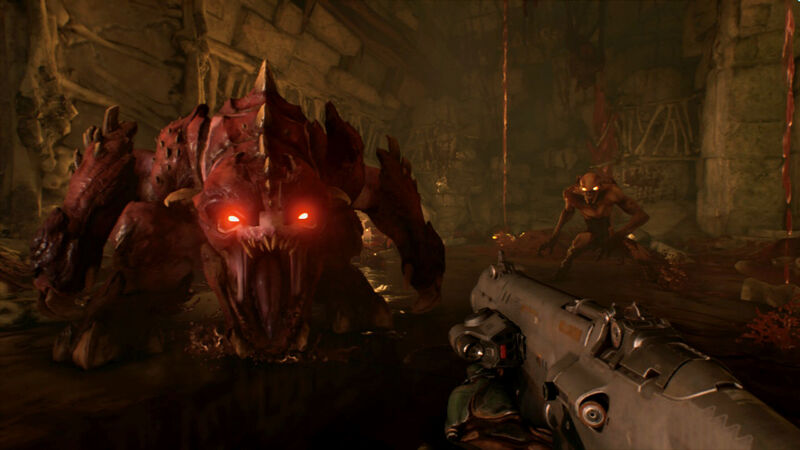 In the same press release, that revealed the sales figures, Nintendo also hints that third-party publishers have been invigorated by the news. While 2017 saw some strong Western third party support with releases like FIFA 17, LA Noire and DOOM, it looks like the Switch's strong sales will bear more third party fruit in 2018.
Nintendo's statement goes on to reveal that new titles are coming to its latest console this year from the likes of Ubisoft, EA, Capcom, SEGA, Activision, Take 2 and Bethesda.
With a new Street Fighter collection already announced for Switch and EA's Fe revealed to be coming to the platform, it will be interesting to see what third parties like Activision have up their sleeves for Nintendo's popular new console.
The post The Nintendo Switch Is Now America's Fastest Selling Games Console Ever appeared first on Fandom powered by Wikia.
The 5 Best Anime Hidden Gems on Crunchyroll
Posted: 04 Jan 2018 01:35 AM PST
Crunchyroll is a great anime and manga streaming service that makes finding new and old titles easier. It's where you can watch classics like Naruto, Dragonball, and Bleach as well as new favorites like Food Wars and Assassination Classroom. But there are so many anime shows on Crunchyroll that sometimes it's difficult to work out what's actually worth checking out and what you could skip. So here are five of the best hidden anime gems you can find on Crunchyroll.
Excel Saga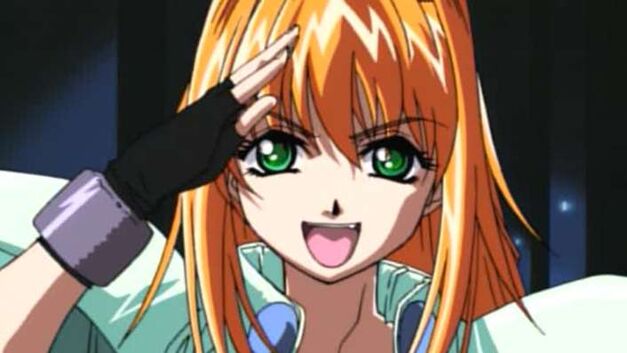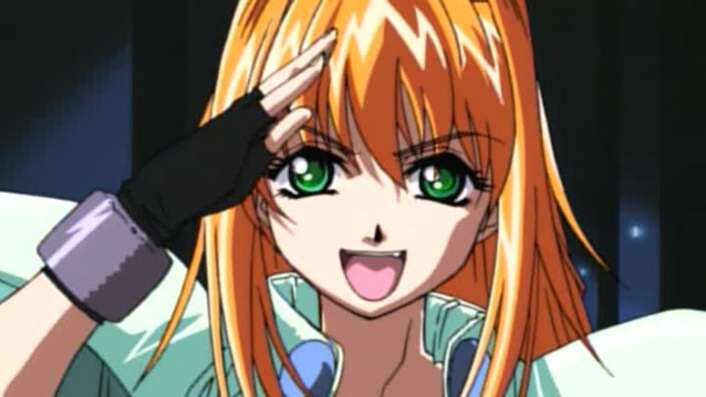 Quack Experimental Anime: Excel Saga is a wacky adventure about Excel, a young woman who pledges her undying allegiance to her beloved Lord Il Palazzo. She attempts to carry out missions to further Lord Il Palazzo's goal of world domination, although she rarely accomplishes anything. Excel goes through her everyday life with a level of energy and enthusiasm that is exciting to watch.
Excel Saga is hilarious from beginning to end. The last episode is an all-out extravaganza of shock and awe. The episode covers all the things the creators couldn't do during the show's initial run. It has nudity, graphic violence, inappropriate jokes — it's a practice in complete chaos. Buckle up and get ready to experience what is definitely a quack experimental anime, and one you definitely shouldn't skip over.
Demon King Daimao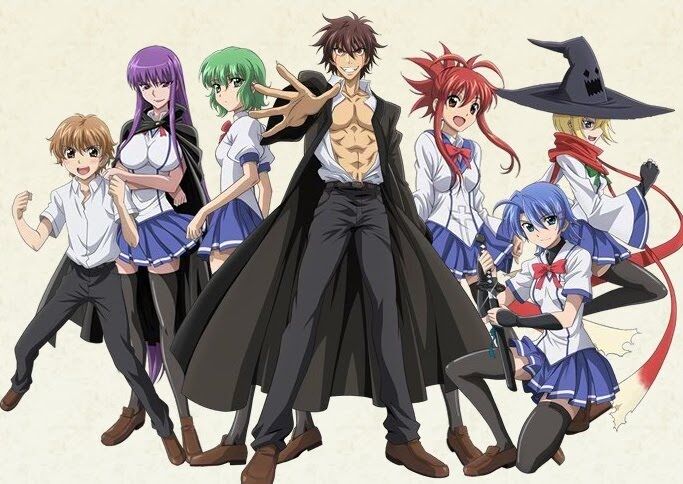 Demon King Daimao is the story of Akuto Sai who transfers to Constant Magick Academy with aspirations of becoming a high priest. This goal proves difficult when Yatagarasu, the school's oracle spirit, predicts that Akuto is destined to become a demon king. After this discovery, Akuto faces many challenges and deals with many hilarious and outrageous situations on his path to becoming a demon king.
Demon King Daimao is a fun, lesser-known hidden gem on Crunchyroll and is worth watching for the way this school anime comes full circle by the end.
Super GALS
Remember the early 2000s? Platform sneakers, vibrant makeup, and press-on nails in all colors. Well, Super GALS revisits the era in all its glory. A teen girl, Ran Kotobuki, proclaims herself as the world's greatest gal and rules as the Queen of Shibuya. But Ran has her problems as well. Her parents want her to get serious about her life and give up her life as a gal. Her teachers want her to focus more on studies and less on boys and fashion. She has all the potential in the world. Now all she has to do is decide where to put it.
Ran Kotobuki has a penchant for getting in trouble and running off her mouth. Yet, deep down, she's a sweet and caring young lady. She wants to be there for people and give them the confidence to be their true selves.
While Super GALS may not be all that well-known, this shōjo anime series is really well done and definitely worth watching.
The World God Only Knows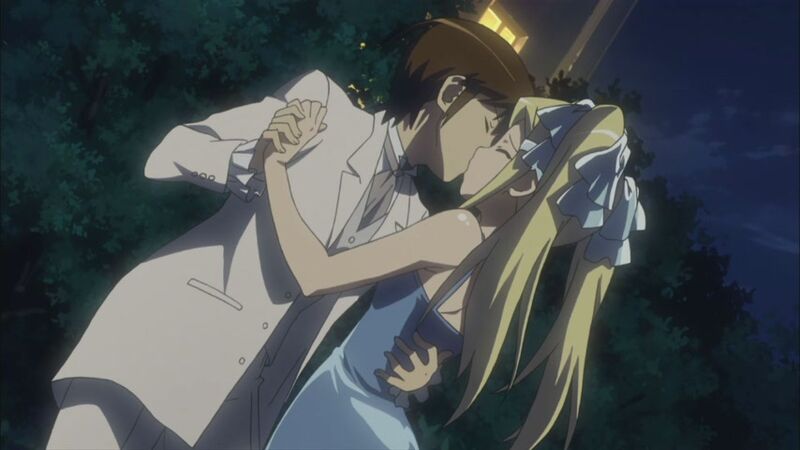 Keima Katsuragi is indifferent towards real life and prefers the virtual world. He's known as "The God of Conquest" for his skill at dating sims and gaming in general. But his world comes crashing in on him when he makes a contract with a demon, Elucia de Lute Ima. Now he has to fill the holes in the hearts of young women with love to release spirits that have escaped from hell. Yes, it's a little confusing but it's entertaining all the same.
As Keima tries to transform from a recluse to a master of romance, his misadventures along with his partner, Elucia, are full of heartwarming moments and funny situations. Watching Keima go from awkward and reserved to being thrust into a world of human interaction is what makes The World God Only Knows a particularly great hidden gem on Crunchyroll.
Sasami: Magical Girls Club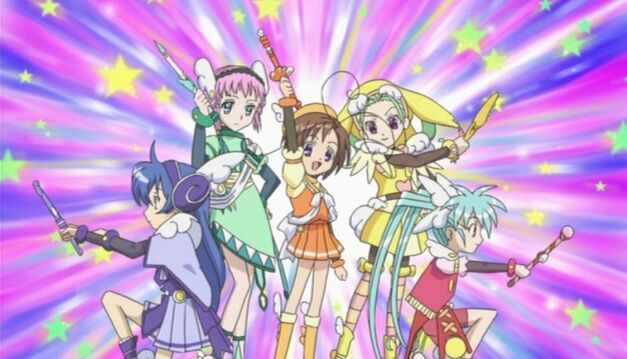 Since the age of three, Sasami Iwakura's parents had forbidden their daughter to use her magic powers. But when she meets the new transfer teacher, Washu, she encourages Sasami to use her powers, saying that they are a gift and she should develop them and be proud of them. After joining Washu's Cooking Club, Sasami meets other magic users in training, and together, they discover the extent of their powers and learn a few things about themselves.
The characters in this magical girl anime are colorful and enchanting, with each girl having her own set of unique powers and insecurities. Sasami: Magical Girls Club follows each girl's journey as they train with Washu, discovering their powers and learning more about themselves. The anime is inspirational in the way it shows how these girls tackle problems on their own and as a group.
The post The 5 Best Anime Hidden Gems on Crunchyroll appeared first on Fandom powered by Wikia.
You are subscribed to email updates from Fandom powered by Wikia.
To stop receiving these emails, you may unsubscribe now.
Email delivery powered by Google
Google, 1600 Amphitheatre Parkway, Mountain View, CA 94043, United States