---
'Bright' Sequel Is Confirmed with Will Smith and Joel Edgerton
Posted: 03 Jan 2018 09:30 PM PST
The Will Smith and Joel Edgerton duo will return in a sequel to Bright, Netflix has confirmed today. David Ayer will again be directing, and with two returning producers, much of the core team remains unchanged — with one exception.
Screenwriter Max Landis has been left out of the team, and David Ayer will be writing the script. Ayer recently wrote Suicide Squad, which had its own plethora of problems. But he also wrote Training Day, which is quite in line with what Bright aims to be in tone.
The urban fantasy slash buddy cop film attempted to use an LA setting full of orcs and magic to explore racism and stereotyping. But much of it was very on the nose, due in no small part to the writing.
We had previously heard that Netflix already wanted a Bright sequel, and I didn't exactly doubt it — but it did come at a weird time. We had just seen a surge in confidence after Disney pulled a similar stunt.
Rian Johnson had been given a whole trilogy of Star Wars films, the news of which broke right before The Last Jedi opened in cinemas, leading everyone to believe the latest Star Wars movie was going to be so amazing it was the future of the franchise. The thought that Bright was getting in on that sweet, speculative confidence — while perhaps not 100% sure about the sequel — had crossed my mind.
But that's all academic now, because despite review scores, Bright went on to be successful. It was the highest viewed Netflix film within the first week of its release and is the #1 movie on the streaming service globally. 11 million US viewers watched the movie within the first three days, not including those watching on computers or mobile devices.
With the amount of promotion pumped into it, it would want to be that successful. Better writing will be a key factor in whether or not the sequel can be known for quality as well as decent numbers.
The post 'Bright' Sequel Is Confirmed with Will Smith and Joel Edgerton appeared first on Fandom powered by Wikia.
Why Haven't We Seen a 'Solo: A Star Wars Story' Trailer Yet?
Posted: 03 Jan 2018 06:06 PM PST
Solo: A Star Wars Story has had a very troubled production. But, lots of films with shaky behind the scenes shenanigans still are able to get plenty of promotional material out there.
But, Solo: A Star Wars Story has barely gotten an official piece of art out there for fans to pick apart. And most importantly, we haven't gotten any official footage with only five months to go before the film's release.
What's going on?
A Whole New Movie
When original directors Phil Lord and Christopher Miller were fired from the film, veteran director Ron Howard was brought on to salvage the production. What was surprising was that the filming schedule was right at the end when the directors were let go. Most fans believed that Ron Howard would be brought on to finish out the remainder of the schedule.
Instead, Howard became tasked with completely reconfiguring the movie. From many reports, the finished film has been rebuilt from the ground up. That's definitely a big reason why we haven't been able to see much in regards to promo material. Howard has basically had to remake the film in a short amount of time in order to make the established release date.
There's Some Nervousness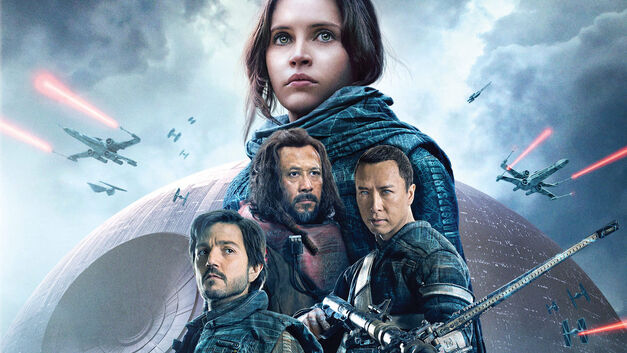 Another factor has to do with reports that Lucasfilm is genuinely worried about Solo: A Star Wars Story. The response to Rogue One was a wakeup call to what Disney needs to do with the Star Wars brand. While it was a success financially, it hasn't made the kind of mainstream impact that Disney wants out of their ancillary Star wars films.
Unlike the Marvel Cinematic Universe, the Star Wars Story films don't have a sense of connectivity. As of now, they are only exploring corners of the universe that fans are already familiar with in small ways. Stealing the Death Star plans, seeing how Han Solo became a smuggler, and the proposed Obi-Wan film all take the approach of shedding a light on things fans know.
And that's the same things the prequel trilogy did.
Unless Disney can figure out how to broaden the universe, this concept will eventually become stale. In fact, it's already looking that way with Solo: A Star Wars Story.
Stepping Into Big Shoes
Probably the biggest X-factor has to do with leading man Alden Ehrenreich. Han Solo is a character that has only been associated with one actor: Harrison Ford. Audiences are going to have to clear a big hurdle to accept Ehrenreich as the new Han Solo. and that's not helped by reports of an acting coach that had to be present on set to help Ehrenreich with the character.
It's tough to act in a role that is so closely attached to one performer. Trying to capture that performance without coming off as a caricature is incredibly difficult. The hope is that Ehrenreich will be able to deliver that, but that first look is going to set the tone in a big way. And Disney/Lucasfilm want to put their absolute best foot forward with that first trailer.
We're getting a trailer for Solo: A Star Wars Story eventually, but the delay in doing so is definitely worth taking note of. And when it does finally come, all of this knowledge needs to come with it.
And we'll get to see the final product when the film hits theaters on May 25.
The post Why Haven't We Seen a 'Solo: A Star Wars Story' Trailer Yet? appeared first on Fandom powered by Wikia.
5 Things the DC Comics Streaming Service Needs to Succeed
Posted: 03 Jan 2018 04:03 PM PST
DC Comics' new streaming service launches later this year. While details continue to emerge, DC fans eagerly anticipate the release of their favorite series. So far, the new live-action Titans series, the long-awaited third season of Young Justice, and the new Harley Quinn animated series are all due to appear on the service.
The service will deliver an immersive experience designed just for DC fans. However, many fans already have subscriptions to Netflix, Hulu, or other streaming services with larger, more diverse libraries of content. As such, concerns have surfaced about adding another standalone streaming service. Fans need more than a few new shows to make it worth the investment. Here are five things the DC Comics streaming service needs to succeed.
A Central Library for Television and Film Content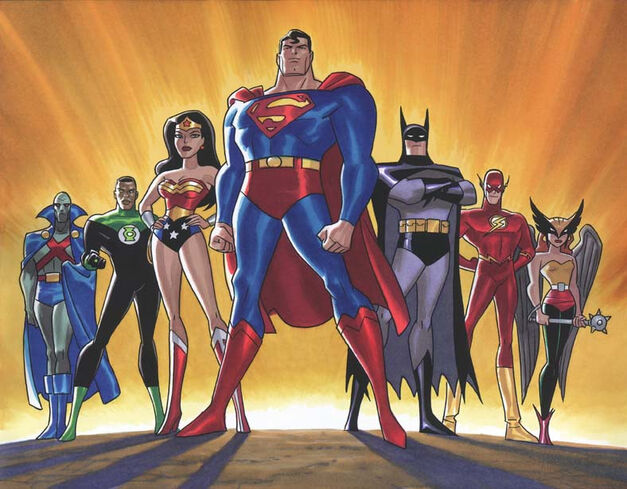 A definite benefit of the service is that it will provide a central library for the many previously produced live-action and animated properties based on DC characters (DC television series and films). Some of this content is already available on other streaming platforms. DC's platform will allow them to keep everything in-house, so fans won't have to go to multiple places to see their favorite characters' adventures. Shows such as Justice League, Justice League Unlimited, and Young Justice have already disappeared from Netflix and should reappear on the DC Comics streaming service later this year.
What will happen to properties currently licensed to other networks is unclear. It would be ideal if these series had a limited run on their respective networks before premiering on the service. We also don't know what will happen with live action and animated films. Fans will undoubtedly want access to as many properties as possible to make it worth subscribing.
Original Programming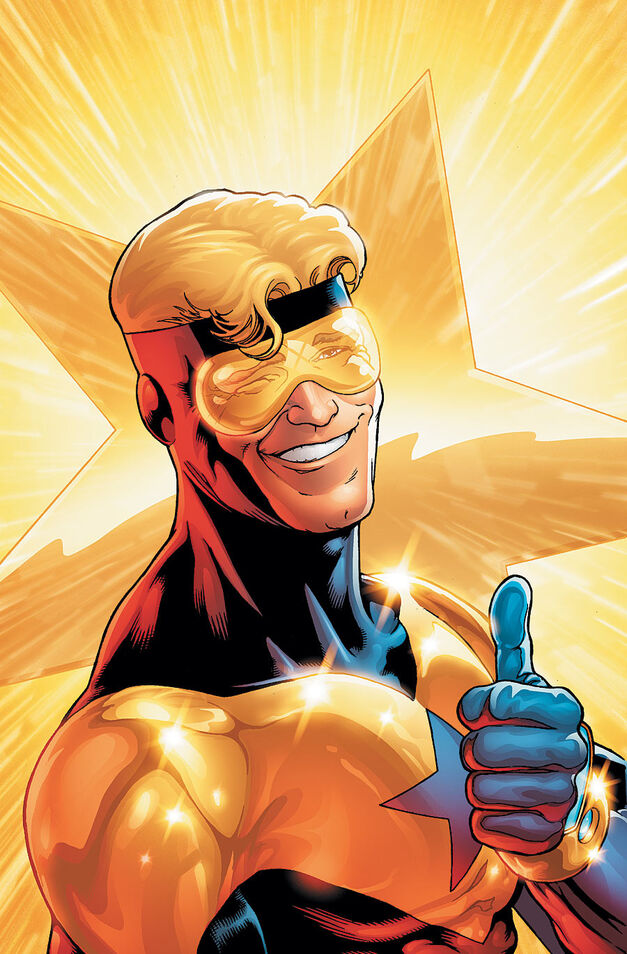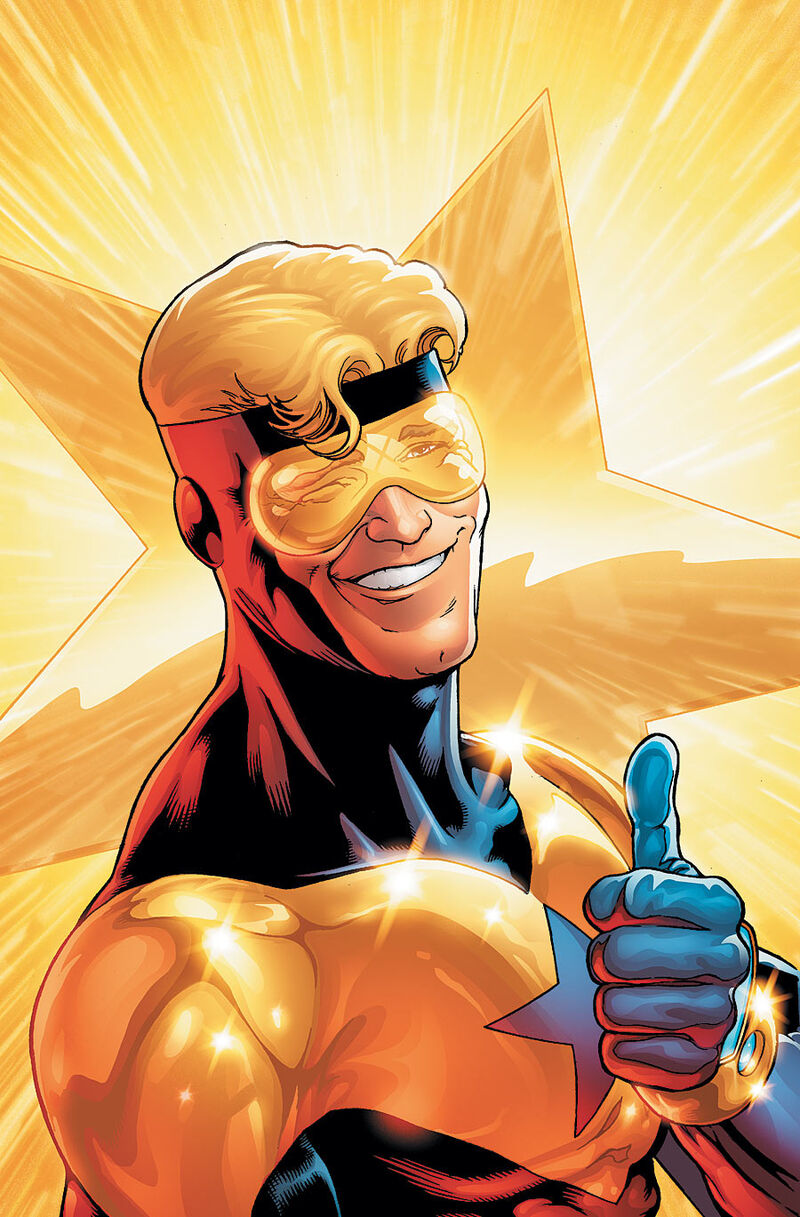 Original programming will be paramount to keeping fans subscribed to the service. The announcement of shows based on fan favorites like Titans, Young Justice, and Harley Quinn immediately helped the service stand out. While the initial launch titles enthused fans, it will take more than that to make service worthwhile to them.
There are a number of movies and television shows based on DC characters that were planned but never released. For instance, Titans was initially pursued by TNT. After the network refused to move forward with it, the series found a home on the DC Comics streaming service. Perhaps other stalled projects based on characters like Booster Gold, Blue Beetle, or Y the Last Man could also find their way to the service.
The platform should serve as a home for original content based on characters outside of the mainstream DCEU. Direct-to-consumer projects based on characters like those introduced in the Arrowverse, for example, would definitely appeal to fans. The ability for DC to develop projects true to the source material without network or film studio constraints is a much-needed addition to the streaming service.
Digital Comic Book Streaming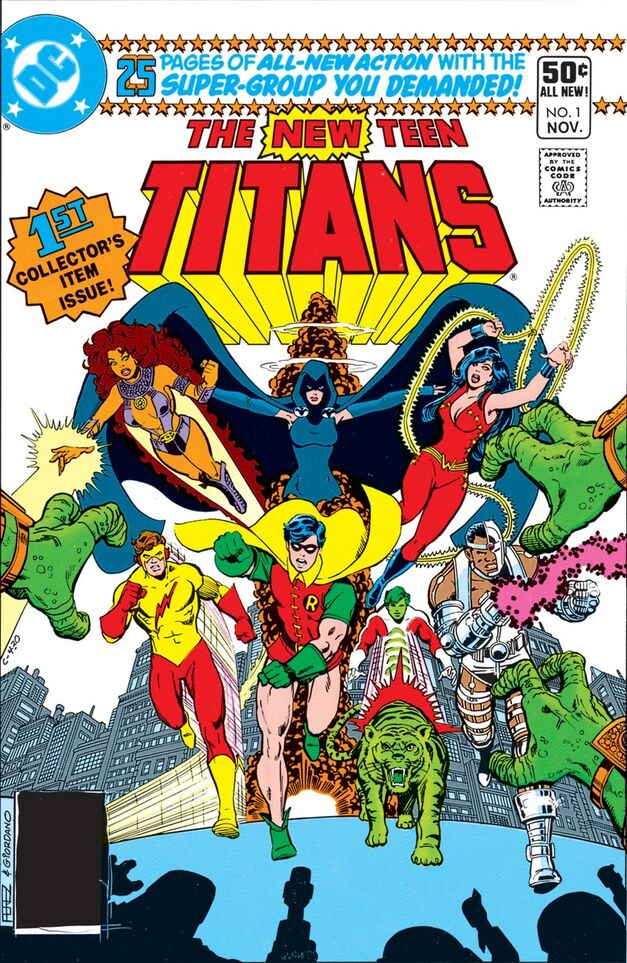 DC's streaming service is expected to include comic book as well as television content. DC's comic book fans want a digital comic book streaming service like Marvel Unlimited — a subscription-based service that grants readers access to over 20,000 older Marvel digital comic titles. DC has acknowledged that they have looked into doing something similar in the past, but they have yet to release anything.
Including a similar feature allowing access to DC's huge back catalog of comics would give the platform a leg up on Marvel and contribute to its success.
High-Quality, Interactive Content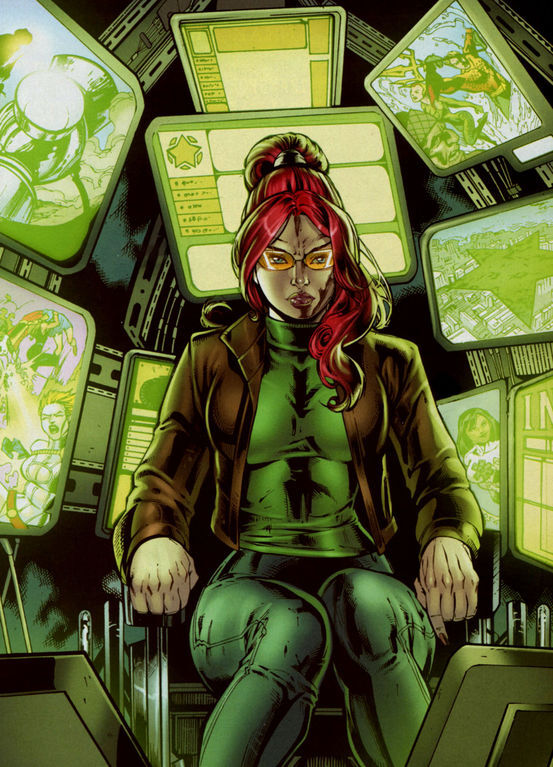 High-quality interactive content would add an element other services lack. Often streaming services skimp on details when it comes to user interaction. Home pages often feel generic with algorithmic groupings far too clumsy to be of value.
With a platform focused on creating an immersive DC universe experience for fans, its overall theme should reflect this idea. Beyond just having home pages that feature the content of the site and a search bar, the service could utilize Oracle-inspired character home pages that provide brief bio information and links to all content that the character appears in.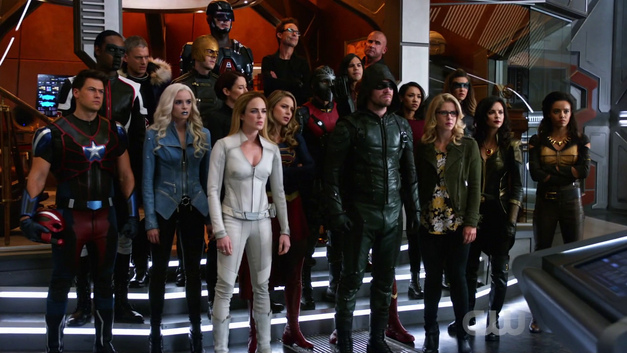 An interactive timeline depicting the relationships of the various properties would be helpful. For example, one of the best things about the Arrowverse is the inter-connectivity of all the shows. The way the storylines weave in and out of the various shows is reminiscent of the intricate, intertwining plots found in the comics.
If you watch the Arrowverse shows in the order they air, you will appreciate their continuity. However, binge-watching one series at a time is far more challenging. The crossovers, character introductions, apparent deaths and subsequent reappearances are bound to confuse you. A chronological guide to help viewers navigate the intricacies of the storylines would help fans enjoy the story the way it was meant to be told.
Competitive Pricing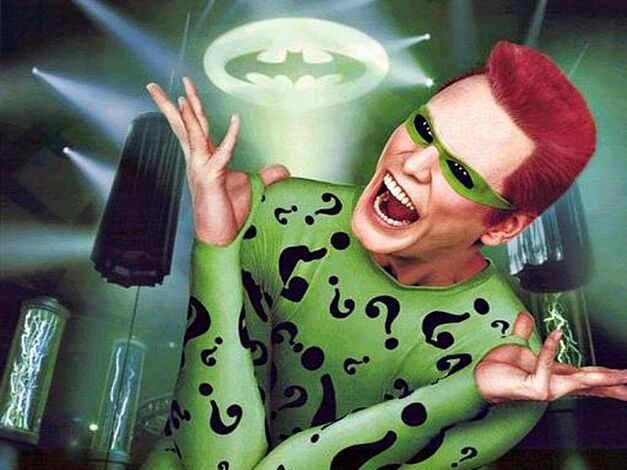 Pricing for the DC Comics streaming service remains the biggest conundrum. Services such as Netflix and Hulu provide a pricing ceiling. DC fans would balk at paying a similar price for a niche platform with less content. However, if the service features a comic book catalog comparable to Marvel Unlimited's, competitive pricing would be warranted.
Set the price too high, however, and fans will either cancel their subscription once they've watched what they wanted or opt to not pay for the service. In order to maximize appeal, it would be best to utilize a tiered pricing structure. This would allow for different pricing based on the interests of the consumer. For instance, those uninterested in the digital comic book service could save a few bucks by choosing the TV/films option. As price sensitivity is high, combined pricing not exceeding $10 per month (Marvel Unlimited's current price), no matter the tier, should help ensure the platform's success.
Do you plan on subscribing to DC's streaming service? Let us know what you think @getfandom.
The post 5 Things the DC Comics Streaming Service Needs to Succeed appeared first on Fandom powered by Wikia.
The 'Scandal'/'How To Get Away With Murder' Crossover is Happening!
Posted: 03 Jan 2018 03:49 PM PST
Shonda Rhimes announced today that a long-awaited crossover between two of her shows will finally take place. That's right — Olivia Pope (Kerry Washington) and Annalise Keating (Viola Davis) will share a scene in an upcoming episode of either Scandal or How To Get Away With Murder.
Shondaland Crossover
Rhimes has held ABC's Thursday night block of shows for a number of years with Grey's Anatomy, Scandal, and How to Get Away With Murder. This will be the first time any of these shows have crossed over.
The prolific producer confirmed the crossover today by posting an image of the script:
Washington and Davis, who play the lead roles on Scandal and HTGAWM, respectively, also confirmed the crossover via Instagram:
Here's What We Know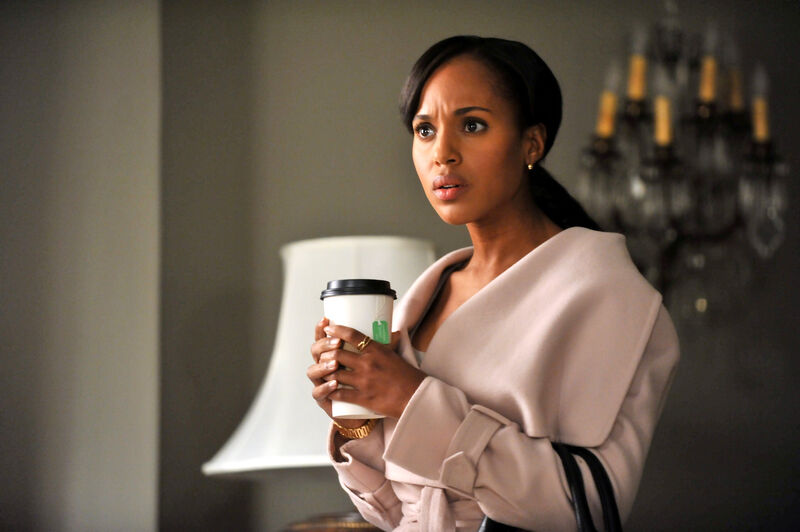 While details on the crossover are sparse, based on the script pages, it would appear that Viola Davis will be guest starring on an episode of Scandal. The political drama is ending this season, so it makes sense that the show would go all out with guest stars and special twists during its final season. Judging by the dialogue, it appears Olivia and Annalise are strangers.
Scandal returns on January 18 with a new episode. A synopsis of the episode reads:
"Robin" — After a jaw-dropping midseason finale, "Scandal" returns for the last eleven episodes of the series. On the midseason premiere, the fallout from Rowan's desperate act affects all of Quinn's loved ones, including a guilt-ridden Olivia, on "Scandal," airing THURSDAY, JAN. 18 (9:00-10:00 p.m. EST), on The ABC Television Network, streaming and on demand.
Scandal and How to Get Away With Murder return January 18 at 9 PM and 10 PM, respectively.
Find out when your other favorite TV shows premiere this winter by clicking the link below.
Winter TV Schedule: See When Your Favorite Shows Return in 2018
The post The 'Scandal'/'How To Get Away With Murder' Crossover is Happening! appeared first on Fandom powered by Wikia.
Posted: 03 Jan 2018 01:30 PM PST
As Star Trek (and Chaucer) once said, "All good things must come to an end." This proverb could not be truer for 2018 when 13 iconic TV shows are set to air their final seasons. From political dramas like House of Cards and Scandal to comedies like New Girl and Portlandia, let's take a look at which shows will take their final bow in 2018.
Political Shows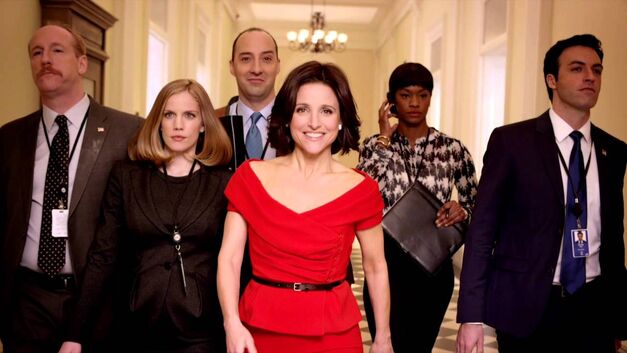 HBO's hit comedy Veep — which has earned Julia Louis-Dreyfus a record number of Emmy Awards — will conclude this year with its seventh season. The Americans, which has provided a retroactive glimpse into the Cold War, will wrap up this year with its sixth and final season. Season six will feature a three-time jump and a new family member will join the spy business.
Scandal will end its run with its current seventh season. Scandal has been part of Shonda Rhimes and ABC's "Thank God It's Thursday" line up for a number of years and is Rhimes second longest-running show, after Grey's Anatomy.
House of Cards is also ending this year. Kevin Spacey, who has led the show for the last five years, was let go after multiple people accused him of sexual harassment. The final season will feature Robin Wright in the lead role, which is fitting, considering she is now President.
Comedies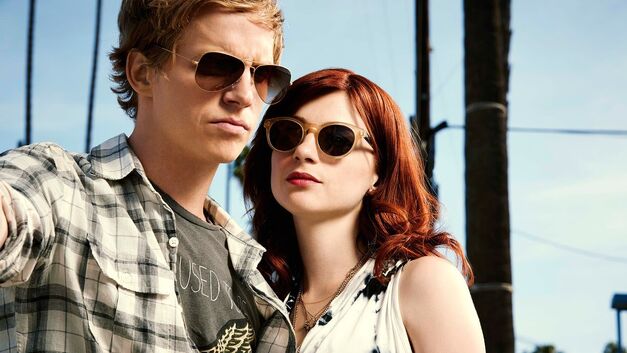 Portlandia fans, get ready to say goodbye to Carrie and Fred. The duo will take their final bow this year with Portlandia's eighth season. The Middle is also wrapping up this year. The comedy has run for nine seasons and is one of ABC's longest running series to date. New Girl will end this year with an eight-episode seventh season. Nick and Jess will be together after a four-year time jump. You're the Worst — part comedy part tragedy relationship series — will end with Season 5.
Sci-fi & Fantasy
The Vampire Diaries spin-off, The Originals, will also conclude in 2018. The series will air its fifth and final season on The CW. 12 Monkeys, SyFy's time travel drama will also air its final season this year. The show was a retelling of the 1995 Terry Gilliam film of the same name.
Female Led Dramas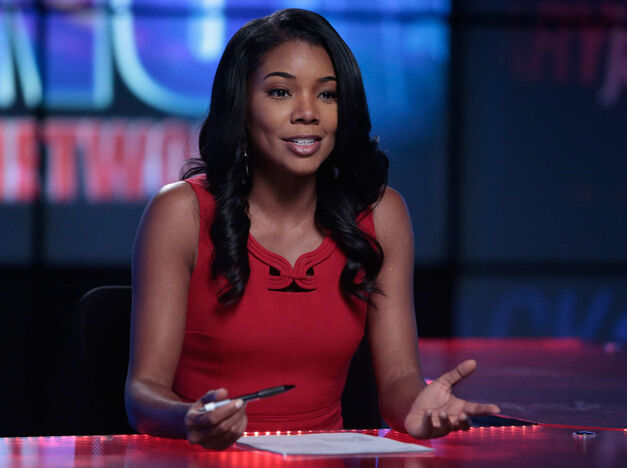 Bravo's first scripted series and BET's first scripted series are both concluding this year. Girlfriend's Guide to Divorce will wrap this year, concluding its five-season run. Being Mary Jane will air a two-hour movie finale this year. Nashville, which survived cancelation by moving from ABC to CMT, will air its final 16 episodes this year, thus ending its six-season run.
The post 13 TV Shows Ending in 2018 appeared first on Fandom powered by Wikia.
How to Watch the Return of 'Star Trek: Discovery'
Posted: 03 Jan 2018 01:28 PM PST
Star Trek: Discovery returns this weekend after a few weeks off the air. If you're in a post-holiday haze, like we are, you may not recall how to watch the series. Here's a little refresher:
In the United States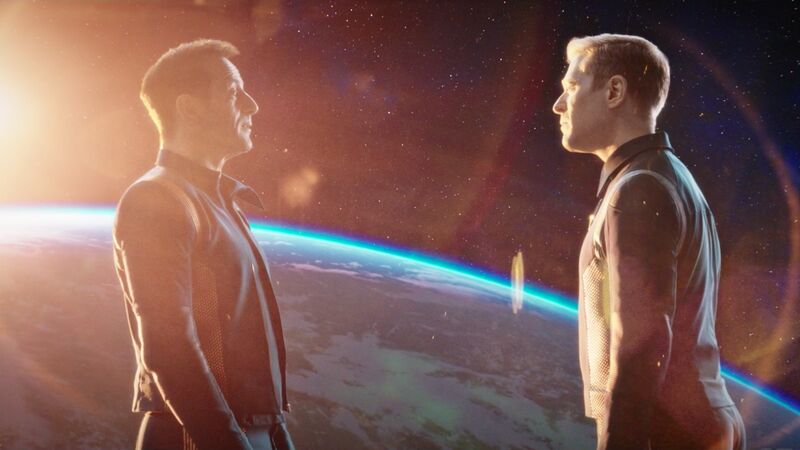 If you live in the United States, you can watch new episodes of Star Trek: Discovery on CBS All Access. Star Trek: Discovery is added to the app every Sunday night at 5:30PM PST/8:30PM EST.
CBS All Access is an app that gives you access to all of CBS' current shows, as well as online originals. CBS All Access comes with two different plans: $5.99 with commercials and $9.99 without commercials. The app is currently available on Roku, AppleTV, Android, Google Chromecast, FireTV, Xbox, PS4 and Windows 10.
In the United Kingdom and Worldwide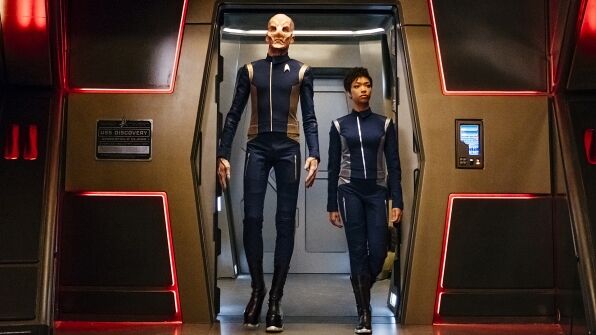 If you live in the UK or any of the 188 countries Netflix services, you can watch Star Trek: Discovery on Netflix. Netflix adds new episodes of Star Trek: Discovery at 8AM GMT, just under seven hours after the U.S. airing.
If you're wondering if the CBS All Access subscription (or the international Netflix subscription) is worth it just for Discovery, it is. At FANDOM we've been loving the cast, the crew, the Easter Eggs, the callbacks to classic Trek and more.
We're anxiously awaiting the crew's fate after the mid-season finale, where they jumped to … who knows where?
We Have to Talk About That Interspecies Hook-up on 'Star Trek: Discovery'
The post How to Watch the Return of 'Star Trek: Discovery' appeared first on Fandom powered by Wikia.
'Black Mirror' Season 4 Review: The Bleakest Show Ever Lightens Up a Little
Posted: 03 Jan 2018 11:59 AM PST
Black Mirror has a reputation for being one hell of a depressing show. The sci-fi anthology has been able to stretch its wings ever since it was acquired by Netflix, and the biggest example of that was the critically lauded "San Junipero" episode. It broke the mold for the traditionally grim explorations of mankind's relationship with technology that the show is obsessed with. There was a dark optimism at the heart of that episode, and writer Charlie Brooker looks to have latched onto the idea of dark optimism for the show's fourth season.
And for the most part, that works out well. Well, mostly.
Defeat the Real Monsters
So much of Black Mirror has framed technology itself as a danger. When really, the show is at its best when it presents enticing technology that is then abused by the fallibility of humans. A lot of season four takes this precept and runs with it in extremely satisfying ways.
Of all the episodes that do this, the season premiere "USS Callister" is the most successful. It's a damning exploration of fan entitlement but with an uplifting center that proves people are what make great technology awful, and we have all the means available to combat that awfulness.
This idea of conquering poor or outright evil human choices are strung through most of the season. "Arkangel" is a look at the ultimate form of helicopter parenting and the damage such overprotectiveness can do. "Crocodile" is also a tale of how technology could be used to expose the worst in people but also bring them to justice. And the finale, "Black Museum" is an anthology of scarier tales that culminates into an ultimate victory that almost feels self-reflective of the series itself.
It's Still Black Mirror Though
But, this is still a slightly pretentious show as most anthology series often are. I say that as an enormous fan of Black Mirror and the anthology format. "Hang the DJ" is a nifty and surprisingly heartwarming concept but feels like a less meaty version of "San Junipero." And "Metalhead" is a stripped down action tale with very little to go on beyond its cat-and-mouse concept.
That's not to say they aren't good episodes. In fact, they were two of my favorites. It's just that they don't go too far beyond their initial idea whereas the other episodes do a lot of solid character work to earn their heavier moments.
Still, even episodes like "Arkangel" and "Crocodile" feel out of step with how the show as a whole wants to evolve. Those two feel like season one episodes. That might appeal to longtime viewers, but they don't jive with the more rebellious and strangely encouraging tales that the show has begun to adopt.
Is Black Mirror Season 4 Good?
With an anthology show, it's tough to lump everything together into one neat package. As a whole, I think Black Mirror is growing up a bit. It's not drenched in as much vicious pessimism as previous seasons and there seems to be a willingness to focus more on humans than tech.
If I was breaking down each episode, the ratings would go like this:
"USS Callister" – 4.5/5
"Arkangel" – 3/5
"Crocodile" – 2.5/5
"Hang the DJ" – 3.5/5
"Metalhead" – 4/5
"Black Museum" – 3.5/5
By that account, the overall rating for the season works out to a 3.5/5. It's a solid addition to the series but doesn't quite make the big leaps forward that episodes like "San Junipero" and "USS Callister" promise. Still, I'm already aching for season five. That's a good sign.
The post 'Black Mirror' Season 4 Review: The Bleakest Show Ever Lightens Up a Little appeared first on Fandom powered by Wikia.
'Insidious: The Last Key' Review: New Horrors Unlocked in Scary Sequel
Posted: 03 Jan 2018 11:55 AM PST
Insidious: The Last Key is the fourth entry in the popular horror franchise. Whereas many franchises suffer from sequelitis beyond the initial trilogy (and sometimes before), The Last Key stays fresh with a compelling lead character, taut plot, and new director.
The Last Key is actually a prequel, set directly before the events of the first film. Lin Shaye reprises her role as Dr. Elise Rainier, the medium from the previous films who can sense spirits and project herself into "the Further" — a purgatory-esque realm where tortured spirits dwell. Elise is a unique female hero; instead of firearms, she's armed with steely resolve and bravery. It's a character fans rarely get to see in any genre, much less horror (which has been dominated by the gun-toting likes of Kate Beckinsale and Milla Jovovich).
New Horrors Unlocked
Viewers learn where Elise gets her resolve in the film's prologue, which is set decades in the past. Her powers manifest as a young girl, which frighten her family members. Her father Gerald (Josh Stewart) — a beleaguered guard who works at the nearby prison — tries to beat the visions out of her. He fails to, and the visions lead his daughter to the predictably dark basement, where she inadvertently releases a powerful demon trapped within.
Fast forward to the near-present. An older Elise — now working as a medium-for-hire — gets a call from a man who needs a demon exorcised from his house. The house in question is the same house Elise grew up in. Elise and her brave but bumbling sidekicks Specs (writer Leigh Whannell pulling double duty) and Tucker (Angus Sampson) travel to the house where they must confront the malevolent spirit, but also the demons from Elise's abusive past.
A Taut and Tense Flick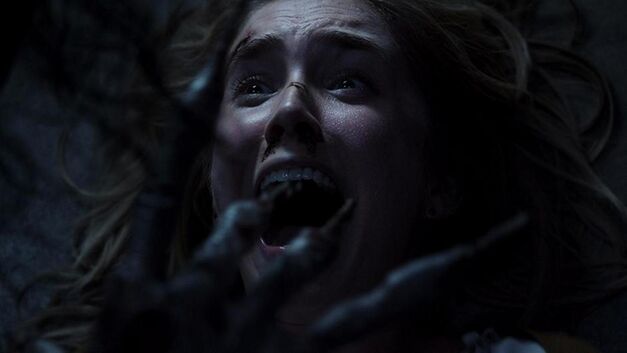 Director Adam Robitel, who is new to the franchise, employs (but doesn't overuse) traditional horror techniques like shadowy silhouettes, loud noises, and jump scares to up the tension. The key motif pervades the film, with an abundance of locks and prisons. The demon, whose fingers are frighteningly long keys, mutes his victims by sticking his digits into their throats and "locking" their voice boxes. But the scenes that are the toughest to watch are the ones with the physical child abuse, leading viewers to ask who the real monster is.
Is Insidious: The Last Key Good?
Whereas the horror elements (a grown adult facing childhood demons) isn't anything new, their juxtaposition with the horrors of child abuse make for an interesting and intentionally disturbing plot. Shaye is a compelling character, and Sampson, in particular, provides comic relief that helps cut the tension.
If there's any criticism, The Last Key's plot perhaps tries to cover too much, with nothing feeling too consequential. The dusty rural midwest setting also feels a little predictable (most recently seen in Warner Bros. Annabelle as well).
It's a must-watch for fans of the Insidious series though, giving a beloved character a backstory and setting up the first film in the series.
Insidious: The Last Key opens in the U.S. January 5, 2018.
The post 'Insidious: The Last Key' Review: New Horrors Unlocked in Scary Sequel appeared first on Fandom powered by Wikia.
Free Game Alert: Telltale's 'Batman' is Better Than Most DC Movies
Posted: 03 Jan 2018 11:29 AM PST
Every month PlayStation Plus Members can download a selection of free games for the PS4 and PlayStation VR. Half the time its stuff you'll never want to play but for January 2018 one of these free game is Batman: The Telltale Series an episodic caped crusader adventure from the studio that did the amazing The Walking Dead games.
Wanna see what the game is all about? We're playing the first episode on our official gaming stream!

Batman: The Telltale Series feels like its in the middleground between the recent films, and the 90s animated series, which is awesome. You can only download Batman for free this month, but once you have it it's free as long as you have a PS Plus membership. Check back every month for more free games!
The post Free Game Alert: Telltale's 'Batman' is Better Than Most DC Movies appeared first on Fandom powered by Wikia.
NFL's Marshawn Lynch Proves Comic Book Superheroes Exist IRL
Posted: 03 Jan 2018 06:00 AM PST
You may be a fan of superheroes in comics but did you know superheroes exist in real life? Just look to the NFL and Marshawn Lynch for proof.
Former Seattle Seahawks and current Oakland Raiders running back Marshawn Lynch has been known to Hulk out during games and is known for his "Beast Mode" runs, most famously seen in the 2011 Wild Card game against the New Orleans Saints. It's a perfect example of how humans can pull off crazy, superhuman feats.
Describing the run won't do it justice, so check out the "hulked out" version in the video above and see how it compares to the real deal here.
The NFL playoffs begin this Saturday, January 6th.
The post NFL's Marshawn Lynch Proves Comic Book Superheroes Exist IRL appeared first on Fandom powered by Wikia.
You are subscribed to email updates from Fandom powered by Wikia.
To stop receiving these emails, you may unsubscribe now.
Email delivery powered by Google
Google, 1600 Amphitheatre Parkway, Mountain View, CA 94043, United States