---
Spain to hand out online poker liquidity licenses this month
Posted: 02 Jan 2018 01:41 PM PST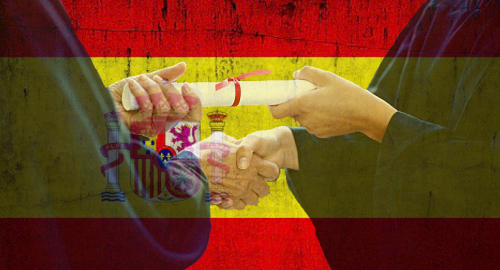 Spain's gaming regulator has officially approved local online poker operators sharing liquidity with their counterparts in three other European Union member states.
On December 29, Spanish gaming regulator Dirección General de Ordenación del Juego (DGOJ) announced that it had signed a Resolution to authorize Spanish-licensed online poker licensees sharing liquidity with their counterparts in France, Italy and Portugal.
The four nations agreed on their liquidity sharing plan last July as a way to give a boost to the flagging online poker revenue in each of their regulated markets. The plans have accelerated in recent months, including French regulator ARJEL issuing its first shared liquidity license to PokerStars.fr in December.
The DGOJ says its resolution will take effect once the language is published in the Official State Gazette later this month. The regulator plans to issue its own shared liquidity licenses shortly thereafter, with the aim of allowing cross-border play with French players "in the coming weeks."
To its credit, the DGOJ acknowledges that its previous experiment with a walled-garden online poker market has "not been positive." While poker has enjoyed a mild resurgence in recent quarters, cash game stats continue to be broadly negative, as players seek out deeper player pools via any number of internationally licensed online gambling sites.
The DGOJ also admits that its aim in allowing international liquidity sharing isn't entirely altruistic. Players will undoubtedly benefit from any expansion of the online talent pool, but the DGOJ cops to the fact that the previous walled-off market has been "detrimental to tax collection."
Portugal and Italy have yet to announce their own timelines for joining the online pool, and the latter market's participation remains something of a question mark. In October, some Italian senators voiced long-discredited concerns about cross-border liquidity enabling money laundering.
Last month, Italian gaming media reported that Italian gaming operator Lottomatica had joined the chorus opposing liquidity sharing, apparently over concerns that it would primarily benefit PokerStars, which has local licenses in all four markets. At any rate, no action is expected on this front until after Italy's general election in March, and possibly not for many months after that vote.
The post Spain to hand out online poker liquidity licenses this month appeared first on CalvinAyre.com.
Egyptian cleric: cryptocurrency unacceptable under Islam
Posted: 02 Jan 2018 10:30 AM PST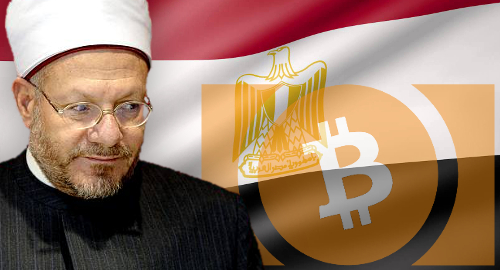 A top Egyptian cleric has warned Muslims that cryptocurrencies such as Bitcoin are forbidden under Islamic law, although he appears more concerned with protecting the power of the government rather than the souls of the pious.
This week, Egypt's Grand Mufti Shawki Allam (pictured) issued an official fatwa in which he declared that "virtual currency" was an unacceptable "interface of exchange." Allam likened cryptocurrency trading to gambling and thus is similarly forbidden under Sharia law "due to its direct responsibility in financial ruin for individuals."
This is the third anti-crypto fatwa issued in recent months. In December, Turkey's Directorate of Religious Affairs slammed both gambling and crypto, calling the latter a potential "means of deception" that could be used to obtain "unjustifiable and unjust enrichment." A Saudi minister has similarly declared Bitcoin haram (forbidden) for giving "namelessness to crooks."
These three countries share not only the Islamic faith but also intolerant authoritarian governments. While Egypt has yet to officially ban crypto usage, the Egyptian Financial Supervisory Authority warned the public in December that it considered dabbling in cryptocurrency trading to be a "form of deception that falls under legal liability."
As reported by local media outlet Ahram, Egypt's Allam claimed to have arrived at his crypto conclusions following discussions with economic experts. But, while ostensibly based on religious grounds, the fatwa's primary anti-crypto rationale appears more interested in preserving the regime's authority over financial matters.
Allam claimed that crypto usage "undermines Egypt's ability to maintain and stabilize its own currency," and interferes with the regime's "necessary supervising measures on domestic and foreign financial activities."
Allam's counsellor Magdy Ashour went one better, trotting out the canard that Bitcoin "is used directly to fund terrorists," something to which the official Egyptian pound is apparently immune. Ashour also declared that Bitcoin "has no set rules, which is considered as a contract annulment in Islam."
What Ashour fails to understand is that, under his own reasoning, Egypt's fiat currency is equally rule-free. In 2016, the government devalued the Egyptian pound at the urging of the International Monetary Fund in order to secure a $12b IMF bailout. The result was massive inflation and cripplingly high interest rates, which many businesses and consumers might consider a 'contract annulment' imposed by the state without their consultation or approval.
The post Egyptian cleric: cryptocurrency unacceptable under Islam appeared first on CalvinAyre.com.
Silver Heritage finally launch Tiger Palace casino's gaming ops
Posted: 02 Jan 2018 09:13 AM PST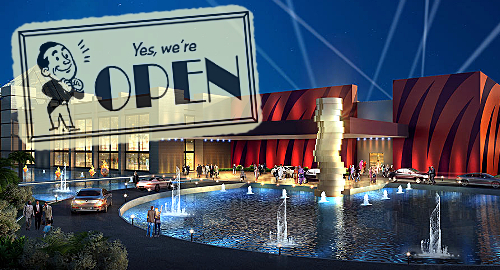 Casino operator Silver Heritage Group has finally received the official okay to launch gaming operations at its new casino in Nepal.
Late last week, the Australian-listed Silver Heritage informed the markets that the Ministry of Culture, Tourism and Civil Aviation of Nepal had issued Silver Heritage subsidiary SHL Management Services a casino operation license at the Tiger Palace Resort Bhairahawa in accordance with Nepal's Casino Rules 2070.
The announcement brought an end to the company's prolonged delays in opening its gaming venue at Tiger Palace. The company opened the property's hotel to guests in September, and the casino floor was supposed to open in November. However, construction delays forced the company to push back the filing of its gaming license application.
Tiger Palace is located mere minutes away from the border with the Indian state of Uttar Pradesh, from which the company expects to attract the majority of its casino customers. India has authorized casinos in only three of its jurisdictions, and Uttar Pradesh – the country's most populous state with over 200m inhabitants – is not one of them.
Silver Heritage's announcement said gaming operations had already launched at Tiger Palace, and the company was planning a major on-site celebration to ring in the New Year. The company is already at work on Tiger Palace's second phase, which will add a second hotel offering around 400 rooms, boosting the property's capacity to 500 rooms, along with a couple luxury villas.
Tiger Palace is Silver Heritage's second gaming venue in Nepal, joining the Millionaire's Club and Casino in the country's capital Kathmandu. Silver Heritage said in September that it was considering a third Nepalese venue near the Indian states of Bihar and Sikkim.
The struggle to bring Tiger Palace to market took a toll on Silver Heritage, which was forced to issue new equity to raise the funds needed to complete the casino's construction. The company also bid goodbye to co-founder Tim Shepherd, who stepped down in August for unexplained reasons.
The post Silver Heritage finally launch Tiger Palace casino's gaming ops appeared first on CalvinAyre.com.
Akin Calabi: Retail is not going to die, but online gambling will keep on growing
Posted: 02 Jan 2018 04:42 AM PST
In this interview with CalvinAyre.com's Becky Liggero, Akin Calabi of Nairabet talks about the dynamics of Nigeria's gambling market.
In Nigeria, there's a saying that "when two elephants fight, the grass suffers."
This is how Akin Calabi of Nairabet assesses the current situation in Nigeria, where authorities fight over regulation. With 36 states and a complex demographic, the regulatory bodies in one of Africa's leading markets are pressing gambling operators with issues such as double taxation.
"It's a complicated situation, we have two different laws," Calabi told CalvinAyre.com. "One is saying each state should regulate gambling, and another law saying it's the federal government that should regulate gambling."
For operators, Calabi said this situation is all the more troubling especially for those that have outlets all over the country because they are expected to pay he license fees in all 36 states and, at the same time, deal with the federal government.
"It's been going on for a few years. We've been debating, we have an association called Association of Nigerian Bookmakers, we engage the authorities, we engage with the state government, the federal government. We even found out that even the state government and the federal government are going to court on this matter. So it's a very big issue," he said.
When this clash of authorities happens, it's the operators who suffer the most, especially with the recent developments in the online gambling industry. Nigeria already hosts quite a few operators, some with retail outlets and others operating online sites.
"I think the online side is going rapidly. A few years ago, Internet and smartphone penetration was not so high, but now everyday it's growing. Virtually everybody in Nigeria has a smartphone from the high end to the low end. Everybody's on Facebook, everybody has WhatsApp, and data is getting cheaper and faster, so it's increasing," Calabi said. "But retail is still as strong as ever, even if the data is better built, these virtual games and other games that people love to play, a lot of them had to be played with a mobile phone so people still prefer to go to the shops."
Calabi sees the social value behind retail outlets for gambling, noting that the shops "set a kind of socialization for the youth, so they meet each other and talk about their ideas about football, so retail is not going to die, the online keeps growing so they complement each other."
Asked as to what advice he'd give to future investors and players from the European market looking to get involved with Nigeria, Calabi said: "My first advice to anybody coming in is, why don't you walk with an existing operator? Why don't you walk with someone who's been there for a couple of years? Who has run the races, got the licenses, and maybe we lack in a bit of technical expertise, why don't you come as a partner, we're going to give you a stake, bring what you've got, and grow that business someday rather than starting from scratch."
In a country with a complex demographic such as Nigeria, it's sound business to start linking with established operations such as Nairabet. European players looking into the Nigerian market may do well to bring their technical knowledge to enhance engagement with an already robust industry that's quickly closing up.
"Five years ago I would say, 'Hey, come in, come in, there's a lot of space for you.' But now the market is closing up. It's closing real bad, and competition is getting tougher and tougher every day," Calabi said.
The post Akin Calabi: Retail is not going to die, but online gambling will keep on growing appeared first on CalvinAyre.com.
Blueprint Gaming acquires Games Warehouse
Posted: 02 Jan 2018 04:35 AM PST
Deal significantly boosts UK provider's games development operations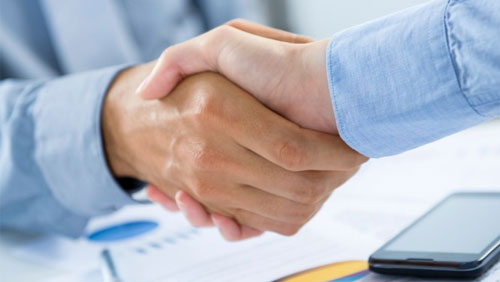 Tuesday 2nd January, 2018: Leading UK-based game studio Blueprint Gaming, part of the Gauselmann Group, has completed the acquisition of omni-channel gaming provider Games Warehouse from the Harbour Group.
The deal will see Blueprint significantly boost its operations, delivering a greater number of high quality games to the market.
Games Warehouse, based in Derby, England, supplies innovative content to the global gambling market, with its games available across online, mobile and retail channels.
Popular titles, including Wild Bandits, Birdz and Gold Strike, are already live across numerous websites and retail outlets of some of the leading operators.
Staff members will continue to operate out of its existing office, where both the igaming and Skill With Prize (SWP) machine teams will support Blueprint's development plans.
Matt Cole, Managing Director of Blueprint Gaming, said: "We are very pleased to welcome the Games Warehouse team to Blueprint Gaming. They will support our growth by continuing to develop creative games as well as back Blueprint's development efforts.
"We are confident that the fit will work very well and we look forward to creating some innovative games together."
Brandon Bezzant, Harbour Group added: "Games Warehouse first created the SWP market and more recently successfully evolved into a standalone games developer for online and mobile.
"We are sure that as a part of Blueprint Gaming and the Gauselmann Group, the team can go from strength to strength."
For more information, please contact:
Square in the Air Communications
Lewis Phillips
+44 (0) 20 3542 4893
adam@squareintheair.com
Blueprint Gaming is a leading UK based game studio and part of Germany's Gauselmann Group. It creates exciting slot games for the global online and mobile markets and its games are also available to be played on over 100,000 land-based gaming terminals across the UK, Germany and Italy.
As well as its original content, which has become hugely popular, it has developed successful slots based on a broad range of third party brands, offering players familiarity and operators unique marketing opportunities.
Blueprint Gaming design and development team strives to push creative boundaries in the creation of slots that are as successful for its operating partners as they are entertaining and engaging for its players.
Blueprint is licensed to develop and supply online games by the UK Gambling Commission and Alderney Gambling Control Commission.
The post Blueprint Gaming acquires Games Warehouse appeared first on CalvinAyre.com.
Better Collective closes 2017 by acquiring Poland's Goal.pl Group
Posted: 02 Jan 2018 04:06 AM PST
January 2nd, 2018 – Better Collective, the world's leading developer of digital platforms for bookmaker information, iGaming communities, and betting tips, is extending its presence in the regulated Polish market by acquiring the assets of the popular Goal.pl Group. This final acquisition marks the eighth major deal achieved by Better Collective in 2017.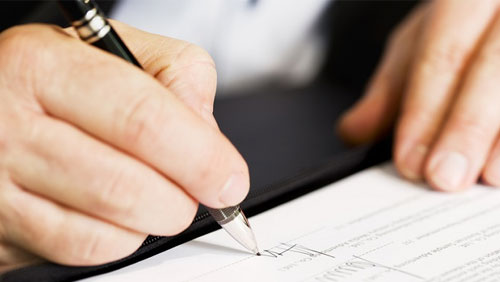 This particular acquisition helps further Better Collective's long term strategy of expanding its presence within regulated markets. They were particularly interested in boosting their reach in the Polish market, due to its growing economy and recent regulation of the sports betting market.
Goal.pl was an attractive prospect thanks to its alignment with Better Collective's core competencies relating to sports betting. Founded in 2002, the Goal.pl Group consists of over 15 domains that attract over a million visitors per month thanks to its engaging approach to sports content.
Run by CEO, and sports journalist, Cezary Brzuzy, the Goal.pl group's assets are all built around sports journalism and high quality sports content. Their biggest site, goal.pl with domains including PrimeraDivision.pl and seriea.pl, has become one of Poland's biggest and most trusted sources for European football news. Another major site in the Goal.pl Group's inventory includes wislakrakow.com, which is the biggest news site for fans of the top tier football team Wisła Krakow.
As part of the deal, Cezary Brzuzy will remain on board with his editorial team to continue their journalism work, while working in close co-operation with Better Collective's office in Copenhagen.
Michal Kopec, Head of M&A at Better Collective: "We are very excited to announce this acquisition. We see a lot of potential in the sports betting sector in Poland, and we are confident that with the 2018 World Cup around the corner, and new operators applying for Polish sport betting licences, we will be able to drive this business forward.
"Goal.pl Group's previous owner has done a great job in developing their network, and we are keen to add our own expertise to bring the sites to the next level. Plus, after making seven other acquisitions across Europe in 2017, I'm personally very happy to close out the year with a deal being reached in my home nation of Poland."
Cezary Brzuzy, CEO at Goal.pl Group: "We have decided to sell our assets to Better Collective because we believe that together we will be able to further develop the websites belonging to Goal.pl Group. I am convinced that with the support of specialists working for Better Collective and their industry experience, our sites will become a more attractive place for both football fans and our business partners, including the legal bookmakers present on the Polish market."
Better Collective's vision is to empower iGamers through transparency and technology—this is what has made them the world's leading developer of digital platforms for betting tips, bookmaker information and iGaming communities
Better Collective's portfolio includes more than 2,000+ websites and products. This includes bettingexpert.com, the trusted home of tips from expert tipsters and in depth betting theory, SmartBets, the odds comparison platform made personal, and BetBehind, the automated betting platform powered by tips from bettingexpert.com.
The post Better Collective closes 2017 by acquiring Poland's Goal.pl Group appeared first on CalvinAyre.com.
2018 will be the year for conservative investors
Posted: 02 Jan 2018 03:45 AM PST
2017 was the year of the boom. Everything went up and fundamentals were only a bonus. Almost all gaming markets went way up, along with almost everything else in the world. 2018 is not likely to repeat this by a long shot. Here is what we are likely to see this year and what should be done about it.
Cryptocurrency Craze Will Calm, Culling Coins and the Cocky
First and foremost, when economic historians look back at 2017, it will be labeled the year of the cryptocurrency craze, first and foremost. The advance completely blew away any other in recorded human financial history since tulip bulbs. From January 2 to December 19, 2017, the total market cap for all cryptocurrencies traded went up from $18.5 billion to $642 billion. That's an absolute inflow of $623 billion.
For true believers this heralds the dawn of a new monetary age. Maybe it does, eventually, but it probably won't take root in 2018. In order for that to happen people have to start using digital currencies as bona fide money in retail transactions, not as speculative holdings where they can log in to their wallets and count their paper gains in fiat. The vast majority of people who bought into the rally have no intention of using any of their digital currencies as money, and even the most ardent bitcoin investors still count their holdings in terms of fiat currencies. What this incredible rally really signifies is that there is a lot of loose money out there looking for something to fall on. It found something and it fell.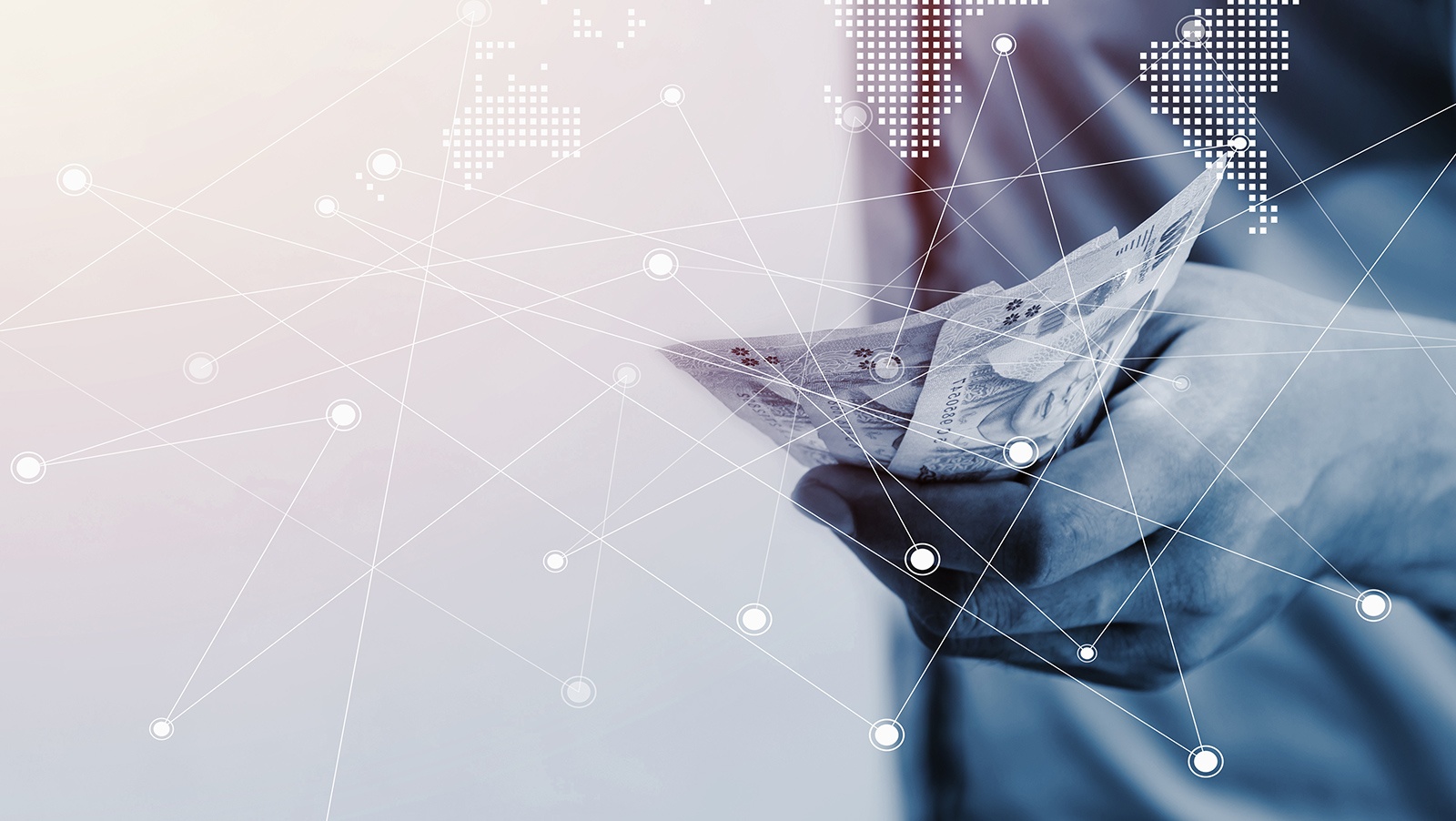 There are a lot of sub-par digital coins out there that have no business being used as money, whether they are too expensive to transfer, too slow to confirm, or both. Just like most dot com companies fell in 2000, the lowest quality digital coins will probably fall in 2018, and this is likely to damage even the good ones. But the best ones will survive so long as governments allow them to, and markets will regroup around the most serious contenders that can actually be used as money.
If 2017 was the year that the world became aware of peer-to-peer electronic cash and became infatuated with this new species and went on some wild exciting dates, 2018 will be the year of "serious dating" where the world will decide which of this new species it wants to keep around in a possible marriage. Cryptos and their investors will have a "big talk about their relationship" and try to settle down, work things out, start a family, stop clubbing and drinking and such.
Bottom line, for 2018, play it safe with cryptocurrencies, and only hold those with the fastest and cheapest transaction processing. The expensive ones are likely to fall hard when holders realize they are mostly useless as money, practically speaking.
More Legalization
2018 began with California, the largest state in the Union, legalizing recreational cannabis. This is likely to benefit Las Vegas with a little bump as more Californians are likely to take some happy stoned trips to the Strip, but I doubt it will be too significant. The bigger picture is that legalization means less resources wasted in locking peaceful users in government cages for no reason other than to exert State power. This means more wealth will be available for things that people actually want and need, than otherwise.
In addition to California's legalization, there is the impending FDA review and probable approval for GW Pharmaceuticals' Epidiolex scheduled for June. This would be the first whole-plant derived cannabis product approved by the FDA, which would force the DEA to address the issue of rescheduling cannabis out of Schedule I, which could in turn force Congress to readdress federal marijuana laws. Though this does not directly affect the gambling industry, legalization breeds legalization. Expect more successes in gaming legalization in the US in 2018.
Inflation
2018 will likely be the year of the return of significant price inflation. Once government inflation indexes rise above 3.5% or so (we are now at 2.2%), it will start to become obvious. If people have $623B available to speculate on cryptocurrencies, that means much more is available to bid up prices in the consumer sector. Eyes will be on central banks to see if they will tighten the monetary spigots even more. They will have to, and then the US Federal budget will start getting squeezed with interest payments that Congress will have a hard time meeting.
They'll have to borrow more or cut to pay them. Since a budget surplus hasn't happened since the end of World War II (even under Clinton the national debt still went up), we can be sure that cutting will not happen. Eventually, possibly in late 2018, we'll start to see a positive feedback loop form where interest rates rise and force more borrowing to pay the interest, which raises interest rates which forces more borrowing and so on.
Nobody wants to be invested in any financially risky companies when this starts happening. 2018 looks to be the year where people should start getting their investment affairs in order. Lighten positions considerably on riskier firms that hold significant amounts of debt, and hold companies with low debt burdens. 2017 was the year of growth, but 2018 will be the year of capital preservation.
Brexit Buying Opportunity
The one major buying opportunity for 2018 I see is in the UK. It looks like Brexit will finally happen in 2018. When it does, it will rock gaming stocks and every other UK industry for a time, but this should present some good buying opportunities before investors figure out that not being tied to the EU is actually a good thing long term. Not being tied to the Eurozone certainly went well for the UK during the many Greek fiascoes, so same here. When Brexit happens, buy the bookies with the lowest leverage. William Hill, Rank Group, Paddy Power Betfair, and 888 are in the best financial shape and should outperform the more leveraged companies in times of stress. Plus, some of them have decent dividends. If any of them fall on Brexit, they are buys.
The post 2018 will be the year for conservative investors appeared first on CalvinAyre.com.
NetBet launches Patagonia Entertainment video bingo content in LATAM
Posted: 02 Jan 2018 01:05 AM PST
Tuesday 2nd January 2018 – Patagonia Entertainment has signed an exclusive agreement with NetBet to provide its localised video bingo content and third-party games.
The deal will enable NetBet to deliver exclusive video bingo solutions for its new casino launch in the LATAM region. iSoftBet is integrating the bingo content onto the NetBet platform.
On the back of this latest announcement, Patagonia's portfolio includes over 200 titles and features third-party games from the likes of Ortiz, RCT, Zest, FBM, Spinomenal and MGA.
Patagonia Entertainment's Pedro B said: "LATAM's casino market is booming and we're thrilled to be a part of NetBet's expansion into the region. Patagonia prides itself on its unique bingo content and our games have been created with the LATAM audience firmly in mind to ensure they will be as popular as ever."
NetBet commented: "We have successfully expanded in different markets such as UK, Romania, Greece and all over the world so LatAm is an exciting one for us. We are delighted to have signed with Patagonia Entertainment as we believe their games are key to succeed in the region."
About Patagonia Entertainment
Patagonia Entertainment is a Video Bingo game development company known for creating innovative solutions for the e-gaming industry. Video Bingo is a hybrid between Bingo and Slot games. The company has managed to become one of the most popular game developers in the Latin American market and are rapidly growing into other markets. More information about Patagonia Entertainment can be found at www.patagonia-e.com.
About NetBet
NetBet was established in 2001 and has held a European licence from Malta since 2006, enabling the company to offer multiple casino games. NetBet is a regulated, fair and secure site owned and operated by NetBet Enterprises Ltd., 209 Marina Street, Pieta PTA 9041, Malta. NetBet is a market leader and provider of top quality casino games. The site is also renowned in Europe thanks to the site's availability in multiple languages. Since its launch, the site has not stopped growing and now boasts thousands of registered players.
The post NetBet launches Patagonia Entertainment video bingo content in LATAM appeared first on CalvinAyre.com.
China's new bank card limit 'not targeted at Macau,' analyst says
Posted: 02 Jan 2018 12:34 AM PST
Authorities in mainland China rolled out a new policy limiting the amount of money that people can withdraw from their accounts while overseas.
On Saturday, China's State Administration of Foreign Exchange (SAFE) announced that the annual limit of bank card withdrawals has been updated to RMB100,000 (USD15,000) per customer. This replaces the old policy of RMB100,000 per account per year.
The old policy did not stop people from having multiple supplementary cards attached to their main account as well as using multiple accounts with different banks. The new rules, however, will apply to all bank cards and accounts that an individual has, according to the government agency.
In a statement, SAFE also warned people against borrowing others' bank cards or lending their own bank cards to circumvent the new rules. Those who have exceeded the annual quota will be suspended from holding domestic bank cards to withdraw cash outside China.
The new policy will "improve the supervision of anti-money laundering, anti-terrorist financing and anti-tax evasion on the cross-border use of bank cards," according to the agency.
Restrictions on overseas cash withdrawals for mainland Chinese bank accounts, such as lowering the daily withdrawal limit and implementing Big Brother-style security checks at ATMs, cover transactions made in Macau. This time, however, analysts don't believe SAFE's new policy "is not targeted specifically" at the special administrative region.
Union Gaming analyst Grant Govertsen pointed out that the USD15,000 annual limit per person would only affect premium mass players, although it is quite likely that these players already have overseas bank accounts.
"It is important to keep in mind that the new restrictions are not targeted at Macau, but rather on any overseas transactions," Govertsen said in a note. "We believe that using bank cards to withdraw cash ATMs has always been more of a last-choice option anyway given the lack of limits on bank card purchases. Put together, we would not expect there to be any measurable impact on Macau GGR, although perhaps at the margin some very small number of premium mass players could migrate to VIP."
The post China's new bank card limit 'not targeted at Macau,' analyst says appeared first on CalvinAyre.com.
Casino Gaming to be highlighted with 3 days of experts at Casual Connect USA 2018
Posted: 01 Jan 2018 11:26 PM PST
At Casual Connect USA 2018, experts in social casino and real-money gaming (RMG) will be tackling major issues for both independent casino gaming developers and the casino industry as a whole. The conference's casino track will span three days of content – including over 20 sessions from more than 45 speakers. The conference itself will include over 250 speakers and be attended by roughly 2,000 games industry professionals who work largely within the content-creation pipeline.
INDUSTRY ISSUES
Several speakers will provide beneficial perspectives on the industry and magnify problems and solutions the industry will need to take in order to move forward and grow. Adam Krejcik of Eiler's & Krejcik Gaming will provide an industry overview and experts from Partis Solutions, b spot, iGaming Capital, RSD Partners, and Flowplay will discuss what trends (blockchain, cryptocurrency, RMG legalization, sports betting, etc.) carry weight and which trends are unlikely to survive beyond the next few years.
UNLV Associate Director Daniel Sahl will discuss the growing importance of interactivity in all aspects of leisure and entertainment and what that means for casino gaming while a panel of experts led by Magid Advisors President Mike Vorhaus will discuss how to grow in a crowded social casino field. In another panel, casino gaming gurus from Zynga, GSN Games, Penn Interactive, and iGaming Capital will discuss customer acquisition and retention in a crowding casino space.
GAME DESIGN & PLATFORMS
New content and platforms continue to be big issues for the casino industry and several speakers will dive into innovative game design and platforms. RelEX Studio Managing Director Ngozi Watts (former VP Gambling at Unity) will discuss new software to export your Unity game to HTML5 Canvas and Dreamcraft Music & Sound Composer Mike Raznick will discuss upping the fun (and retention) in games through audio. DoubleDown Interactive's Joe Sigrist will discuss the company's journey from being single-app to multi-app and MobilityWare's James C. Smith will take a look at games on Facebook Messenger – one of the newest game platforms available.
In a panel led by Eilers & Krejcik Gaming's DJ Leary, experts will dissect and discuss successful social casino and RMG games to find commonalities that could help budding independent developers find success in their own titles. Experts from Big Fish Games, iGaming Capital, and more will discuss how casual games and casino games are blending and what the next generation of casino games will look like.
BRANDING & LICENSING
With Casual Connect USA 2018 taking place in California, home to places like Hollywood and Disneyland, it's hard not to talk about brands and licensing. Experts from Atari, THE 101, N3TWORK, and The Las Vegas Whaling Company will dive into brands and licensing for social casino. In a fireside chat, SIG International Group Managing Partner Bill Scigliano will go into detail on celebrity endorsements and intellectual property. Attendees will also be able to learn about franchise-building with Signia Venture Partners' James Kosta.
BLOCKCHAIN & CRYPTOCURRENCY
Blockchain and digital currencies are still in their relative infancy – but are likely to impact the casino industry in major ways. Several experts will speak on these emerging forces during Casual Connect USA 2018. In a joint session, Dragonchain CEO Joe Roets and Dragonchain President Eileen Quenin will discuss the blurred line between investing and gambling that has come about due to blockchain and crytocurrency. Experts from Binded, ICOBox US, Dragonchain, and G-Startup Worldwide will dive into the details of blockchain while gurus from Block Bits Capital and AML BitCoin will discuss cryptocurrency in depth.
BUILDING A BUSINESS
When it comes to day-to-day operations or building a studio from the ground up, independent casino game developers will find plenty of help and insights at Casual Connect USA 2018. In a fireside chat, Joraynee Sarno will detail how to build a world-class ad creative team. In a panel, experts from AGS Interactive, Pala Interactive, Ruby Seven Studios, and iGaming Capital will debate whether B2C companies should start heading in a B2B direction. In a solo presentation, Cleebo Games Co-Founder Pawan Sivaraman will discuss how to build and maintain online communities.
DISCOUNTS & NETWORKING
Because Casual Connect USA 2018 is taking place at the Disneyland® Hotel in California, registered attendees can take advantage of substantial discounts on the Disneyland® Hotel, Disney's Paradise Pier® Hotel, and Disneyland® Resort Theme Park tickets. In addition to this, attendees get free exclusive access to three major networking parties and Casual Connect's Pitch & Match meeting system.
Casino-oriented attendees will also find the following tracks useful: Emerging Tech, Licensing, United in Diversity, LiveOps Connect, Esports, Audio, and more. The conference also boasts an exhibition area with sponsors and exhibitors and a showcase area featuring 60 of the best independent developers cultivated from hundreds of Indie Prize entries. Those interested in attending Casual Connect USA 2018 can learn more about the conference at http://usa.casualconnect.org/joinus.html.
The post Casino Gaming to be highlighted with 3 days of experts at Casual Connect USA 2018 appeared first on CalvinAyre.com.
You are subscribed to email updates from CalvinAyre.com.
To stop receiving these emails, you may unsubscribe now.
Email delivery powered by Google
Google, 1600 Amphitheatre Parkway, Mountain View, CA 94043, United States