---
Israel pays GBI Racing £4.9m compensation for betting ban
Posted: 03 Jan 2018 11:27 AM PST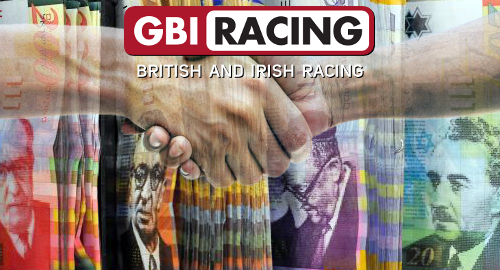 Israel has reached a financial settlement with UK-based horseracing broadcaster GBI Racing after the country's race betting ban took effect.
On Wednesday, the Racing Post reported that the government of Israel had agreed to pay nearly £5m to GBI Racing, a joint venture of television channels Racing UK and At The Races, as compensation for the early termination of its contract with the Israel Sports Betting Board (ISBB).
This week, Israel formally banned betting on horseraces, part of the country's broader effort to reduce gambling activity by its citizens. GBI's contract to supply the ISBB with UK and Irish racing product was supposed to extend through August 2018.
Despite race betting having only launched in Israel in 2013, the country had reportedly become one of GBI's top-five territories in terms of revenue generation. GBI originally sought compensation of up to 200m shekels (£43m) for the termination of its ISBB deal but the company revealed Wednesday that it had settled for a mere 23m shekels (£4.9m).
A GBI spokesperson called the sum "a fair settlement, given the circumstances," while lamenting the closure of its Israeli operations as "a shame, given the giant strides" GBI had made in the market in a little over four years. GBI said its focus was now on replacing its lost Israeli revenue by "increasing revenues in existing and new markets," particularly in Italy and Africa.
Israel's ever diminishing gambling industry has been the subject of intense focus from Finance Minister Moshe Kahlon, who views gambling through a moralistic filter and insists that the state can do without the "dirty money" from gambling taxes. Kahlon celebrated the demise of race betting, which he called a "dubious chapter in the history of the state of Israel."
This stance has put Kahlon at odds with other members of the Knesset, including Prime Minister Binyamin Netanyahu, who has publicly flirted with the idea of lifting Israel's longstanding ban on casinos, a concept that Kahlon has vowed to scuttle.
The post Israel pays GBI Racing £4.9m compensation for betting ban appeared first on CalvinAyre.com.
Malta Gaming Authority refutes media's Mafia allegations
Posted: 03 Jan 2018 10:23 AM PST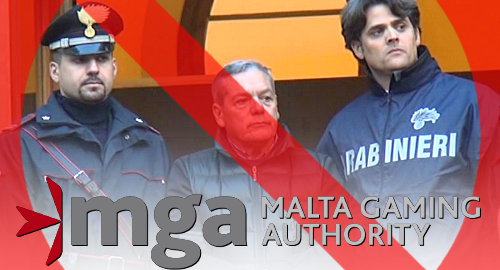 The Malta Gaming Authority (MGA) is pushing back against local media reports that Italian organized crime groups had attempted to infiltrate Malta's gaming industry.
In December, the Times of Malta published an article detailing allegations that members of Palermo-based Mafia clans had developed "advanced plans" to shift their base of operations to Malta due to increased pressure by Italian anti-mafia police.
According to Palermo's chief anti-Mafia prosecutor, the local clans believed Malta's online gambling industry "would be a good financial vehicle for them and less risky than making their money from extortion."
The alleged plan required the mobsters to find a Malta-based gambling operator to take over operations of Palermo's Favorita race track, which police raided last month, arresting 25 suspected mafiosi.
The Favorita track's operations had reportedly been infiltrated by the Resuttana-San Lorenzo clan, who were now controlling the race results to ensure maximum returns from both legal and illegal wagering. The track has remained closed since the December raids.
On Wednesday, the MGA issued a statement slamming the "speculative and senseless" Times article, which the MGA concluded was "intended solely to harm Malta's reputation as a gaming jurisdiction of excellence." Malta's gaming sector accounted for over 12% of national GDP in the first half of 2017.
The article quoted the Italian police saying the Mafia's alleged relocation plans had yet to be acted upon. The MGA insisted that such a plan, if it ever existed, would have "likely failed" due to the MGA's "rigorous due diligence procedures, criminal probity checks, investigations and intelligence gathering activities," which would have "immediately red flagged any such attempts" to infiltrate the sector.
Italian authorities have repeatedly linked Malta's gambling sector with organized crime groups, most recently via last November's arrest of two directors of Malta-licensed live casino technology outfit Medialive Casino for suspected involvement in underground gambling operations.
In 2015, Italian police disrupted a major illegal gambling ring linked to Malta-based online operator Betuniq, which led the MGA to suspend the licenses of several affiliated companies.
The post Malta Gaming Authority refutes media's Mafia allegations appeared first on CalvinAyre.com.
Argentina orders online gambling operators not to leave the country
Posted: 03 Jan 2018 09:09 AM PST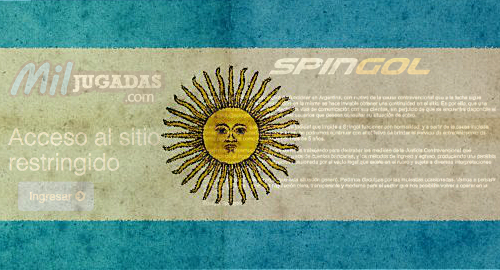 An Argentine court has ordered the operators of a controversial online gambling site not to leave the country, using new laws that classify unauthorized online gambling as a federal crime.
Last July, the Public Prosecutor's Office in Buenos Aires suspended the domain of Miljugadas.com, an online betting site based in the province of Misiones. Prosecutor Martin Lapadú also froze bank accounts associated with the site, which he claimed had no authority to take wagers from punters outside its home province.
However, Miljugadas took the action in stride, switching to a mirror domain and continuing to take action from Buenos Aires bettors. Lapadú said at the time that he had yet to identify the site's principal directors or representatives, but that dilemma has since been rectified.
On Tuesday, local media outlet Diario Popular reported that the Criminal Court of Misconduct had identified Quinton Gregori Marshall, Diego Israel Céspedes, Federico Fernández de Francesco, and Margarita Teresa Boeiro as owners of Eligra Solutions SRL and Miljugadas SRL, which control multiple Miljugadas domains.
The four individuals have been ordered not to leave the country pending resolution of charges under Article 301 of the Criminal Code, which was amended in December 2016 to make unauthorized online gambling a federal crime punishable by up to six years in prison.
The accused have been told they must provide their home addresses to the authorities and must check in with the police once a month. The four have also been ordered not to have any communication with each other until their legal woes are resolved. Lapadú said he expects the trial of the accused will get underway later this year.
The Miljugadas.com site currently redirects users to a password-protected "restricted" site. Buenos Aires media outlet Pura Ciudad quoted Lapadú saying he was investigating similar cases involving 120 unapproved domains, including Spingol.com, another Misiones-based operation.
Spingol's site now features a splash page informing users that it "will cease to operate in Argentina," due to "the case initiated by the prosecutor's office in the city of Buenos Aires."
Argentina's national government has previously suggested it was working on a federal regulatory framework for online gambling but has yet to put forth any concrete proposals. Meanwhile, provincial lottery operations such as the Provincial Institute of Lottery and Casinos of the State Society in Misiones have launched their own sites, which have run into similar interference from Lapadú for allegedly catering to Buenos Aires punters.
The post Argentina orders online gambling operators not to leave the country appeared first on CalvinAyre.com.
Fortbet makes offer to take Fortuna Entertainment private
Posted: 03 Jan 2018 07:48 AM PST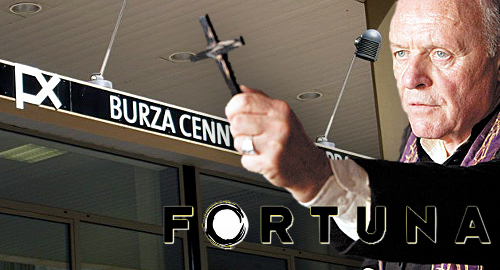 The majority shareholder of Central and Eastern European betting operator Fortuna Entertainment Group (FEG) wants to take the company private to better compete with its major rivals.
On Tuesday, FEG announced that Fortbet Holdings Ltd had made a non-binding offer to acquire 100% of FEG and delist the company from the Czech Republic and Poland stock exchanges. Fortbet currently holds a nearly 80% stake in the company, after boosting its stake from 68% last year.
Fortbet's offer to acquire all outstanding shares in FEG values the company at nearly €450m. The offered prices of CZK 182.5 or PLN 29.8 represent premiums of 54.2% and 53.5%, respectively, from FEG's 12-month volume weighted average price.
Fortbet's rationale for taking FEG private includes releasing the company from its public disclosure obligations, which Fortbet views as "a significant disadvantage as Fortuna's major competitors are private companies that are subject to less extensive and transparent reporting requirements."
Fortbet also seeks to relieve FEG of the "regulatory and compliance aspects associated with a listing, which impose a significant financial and management burden … which is not sufficiently compensated by benefits that are often associated with a listing."
Fortbet says a private FEG will be able to "more easily take advantage of market opportunities and to adopt a more aggressive acquisition strategy," while allowing "an increased focus on long-term goals" and reducing costs associated with the dual listing.
FEG's board has thrown its support behind Fortbet's buyout and plans to schedule an extraordinary general meeting to allow shareholders to discuss the offer. Assuming all goes according to plan, FEG expects the buyout to commence on January 23 and end on February 23.
FEG recently announced an aggressive expansion strategy to build on last year's high-profile acquisitions that saw the company move into multiple new markets, including Romania, Croatia and Spain.
This site's founder has long insisted that the public markets were no place for online gambling operators, in particular due to the pressure placed on companies to show continual growth every three months, regardless of long-term aspirations.
Case in point: a US Senate survey following the 2008 global economic meltdown found that 80% of chief financial officers were willing to reduce R&D spending if it would improve their publicly traded companies' next quarterly result. This may result in these CFOs receiving personal rewards in the form of increased stock options, but it ultimately harms the long-term returns of these companies' investors.
The post Fortbet makes offer to take Fortuna Entertainment private appeared first on CalvinAyre.com.
Hands off gambling payment providers, high court warns Dutch regulator
Posted: 03 Jan 2018 07:18 AM PST
Payment service providers in the Netherlands may continue processing transactions from internationally licensed gambling websites after the Dutch Council of State (DCS) ruled that the state gambling regulator has no power to stop them from offering their services.
Last week, the Kansspelautoriteit (KSA) regulatory body announced that the high court had granted the appeal of CURO Payments to overturn the decision of an Oost-Brabant court, which prohibited payment processors from extending services to internationally licensed iGaming operators.
A disappointed KSA admitted that the ruling was a "major setback" that would make it difficult for them "to take action against online gambling." The state regulator pointed out that it could no longer appeal their case against CURO.
"The Gaming Authority tries to enforce the law within the current laws and regulations [the Act on games of chance dating from 1964, when the Internet did not yet exist]," read the KSA statement posted on its website. "Further examination of the ruling must show what the consequences are for the enforcement policy of the Gaming Authority. The public goals of this are consumer protection, counteracting illegality and crime and addiction prevention."
KSA contended that it's only doing its responsibilities under the Betting and Gaming Act when it went after a number of online payment service providers. According to the regulator, CURO should be held liable for violation of the Betting and Gaming Act for promoting illegal games of chance by providing services to online gambling firms not holding a Dutch license.
Moving forward, the Dutch regulator called on legislators to swiftly pass online licensing legislation in order to give them broader powers.
KSA admitted that the current law lacked the fangs for the agency to be able to bite back against unauthorized gambling operators and impose fines on illegal gambling providers.
"In the Senate, the Bill on Remote Gambling is currently under discussion. This law makes legal gambling via internet gambling under strict conditions," the KSA said. "Only when this law has been adopted can the Gaming Authority really make a stand against providers of illegal games of chance."
The post Hands off gambling payment providers, high court warns Dutch regulator appeared first on CalvinAyre.com.
NetEnt live across Multilotto MGA platforms
Posted: 03 Jan 2018 06:21 AM PST
Multilotto have access to the full NetEnt portfolio and will be releasing additional games every week.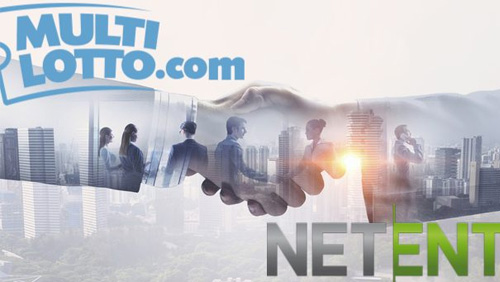 Games from world leading supplier NetEnt are now available at Multilotto. The online lottery betting operator strengthened its Casino offering in 2017, with the addition of several new suppliers, including Microgaming and Yggdrasil, and have begun the new year in impressive fashion with this latest announcement.
Multilotto have access to the full portfolio of NetEnt games and will be releasing new titles every week. That means big name slots such as Starburst, Gonzo's Quest, Planet of the Apes Guns N' Roses and RedRake are now available at Multilotto. NetEnt's latest game, Finn and The Swirly Spin, will also be available.
Multilotto COO Marcus Cordes said, "We are determined to make our Casino offering one of the most exciting on the market.
"For years our players have been able to enjoy outstanding bonuses and rewards and we're delighted to be able to offer them an even wider selection of top quality games.
"NetEnt are world-leaders in their field, setting the standard for the rest of the industry and we are very proud to partner with them."
As well at NetEnt, other suppliers providing games on the Multilotto platform include Yggdrasil, Microgaming, Quickspin, Playson and Play N Go.
About Multilotto Casino
Multilotto offers an extensive range of the world's leading casino games from the biggest suppliers, with NetEnt joining the brand's repertoire alongside Yggdrasil, Microgaming, Playson, Quickspin and Play N Go.
In addition to casino games, Multilotto is the online destination for customers who want to bet on a wide range of international lottery jackpots from American Powerball and Mega Millions lotteries to Europe's largest transnational lotteries, EuroMillions and EuroJackpot.
Multi Brand Gaming holds three "Class 1 on 4" Licenses from the Malta Gaming Authority, a "Remote Gaming License" from the Republic of Ireland National Excise License Office and a "Combined Remote Operating License" from the UK Gambling Commission. Multilotto will provide games through MGA license MGA/CL1/1432/2017.
Additional Information
For any further information please contact PR and Communications Manager Andrew Clarke using the details provided below:
andrew@themultigroup.com
+356 79440091
The post NetEnt live across Multilotto MGA platforms appeared first on CalvinAyre.com.
Landing International puts off Jeju Shinhwa World casino opening
Posted: 03 Jan 2018 05:58 AM PST
Hong Kong-listed Landing International Development Ltd. is postponing the opening of its foreigners-only casino on South Korea's Jeju Island after the provincial council decided to sit on the company's relocation request.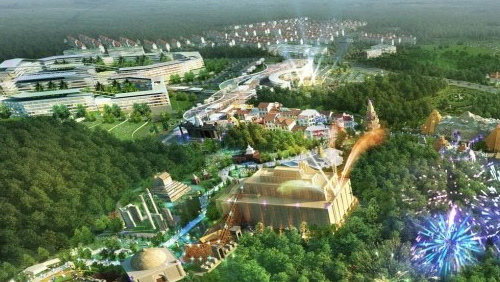 The Korea Times reported that Landing has moved the opening of Jeju Shinhwa World casino from January 28 to a later date due to the inaction of the Jeju Special Self-Governing Provincial Council.
The council didn't offer any reason for the delay except that both Jeju Governor Won Hee-ryong and Council speaker Ko Chung-hong were being cautious about granting Landing's petition, according to the report.
In an e-mail to GGRAsia, a Landing spokesperson said that the Jeju government is still processing the firm's application, adding that they are hopeful that the council will approve it after February.
Landing first announced its plan to transfer its gaming operations at the Hyatt Regency Jeju Hotel to Jeju Shinhwa World in August. The firm currently has 28 gaming tables and 16 slots and electronic table games (ETG) at the Hyatt Regency Jeju Hotel.
The casino operator plans to increase the number of its gaming tables to 160 and have 240 slots and electronic table games once the relocation pushes through.
Landing also hired some 1,900 staff—70 percent of which were Jeju residents—for its 2.51 million square-meter resort complex. The newly-hired workers, however, fear that they may lose their jobs following the delay of the casino's relocation.
According to the news outlet, Landing already terminated several employees last month as part of the company's emergency management. The casino operator also asked the remaining employees to take their respective leaves as part of the company's cost-cutting measures.
Landing denied the news report, saying that they continuously provide training to their casino staff until the opening of their casino.
Korea ministry restricts Kangwon Land's casino hours, mass tables
Meanwhile, South Korea's Ministry of Culture, Sports, and Tourism has ordered Kangwon Land Ltd. to reduce its number of mass tables and cut its opening hours.
Kangwon, the only casino firm in South Korea authorized to let locals gamble, must cut the maximum number of its mass tables from 180 to 160 as well as shorten its operating hours from 20 hours per day to 18 hours per day, the firm told the Korea exchange.
Last month, analysts from JP Morgan warned that the already-burdened Kangwon Land will face additional pressure from the government's Gambling Industry Reform Plan.
South Korea's revenue cap isn't really a new policy, according to JP Morgan. The plan was first introduced by the country's National Gambling Control Commission in order to regulate legal gambling industries available to locals.
The post Landing International puts off Jeju Shinhwa World casino opening appeared first on CalvinAyre.com.
Posted: 03 Jan 2018 04:59 AM PST
Provider's instant win titles added to Sekabet's offering
Jersey, 3rd January 2018: Leading lottery and instant win platform provider Twelve40 has agreed a deal to supply its instant win portfolio to Sekabet.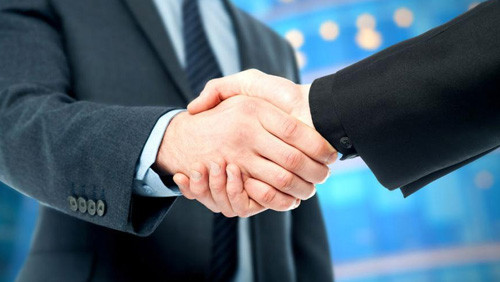 Twelve40's entire selection of games, including Pumpkin Master, Hidden Hoard and Popping Candy, is now live across the operator's online offering.
The deal continues Twelve40's strong commercial momentum, having penned agreements to integrate VSoftCo and Pariplay content into its platform in recent months.
Andy Jarrett, CEO at Twelve40, said: "We are delighted to introduce our leading selection of instant win titles to Sekabet's customers.
"Our portfolio of games is going from strength to strength, and partnering with respected operators such as Sekabet is a key marker of the progress we have made in building our highly accomplished catalogue of instant win games."
Taner Kahveci, Operations Manager at Sekabet, said: "Instant win games have been experiencing a real growth in popularity over recent years, and we are sure our players will welcome the addition of Twelve40's engaging games to our offering.
"Twelve40 have been great to work with throughout the integration process, and we hope to enjoy a long and successful relationship as we grow our businesses together."
Twelve40 delivers a turnkey lottery and instant win gaming solution that offers unparalleled flexibility and speed to market, powering operators worldwide including the AfroMillionsLotto and the gaming provider Loto System in Mexico.
Notes to editors
For more information on this release or to arrange an interview please contact Tom Lewis at Square in the Air on 020 3586 8257 or tom.lewis@squareintheair.com
About Twelve40
Twelve40 provides a complete a turnkey platform solution, ideal for white label or new operators, as well as existing paper ticketed or online operators through a simple, hassle-free integration.
Regulated in Jersey and with the aim of empowering customers with innovative lottery and gaming entertainment, Twelve40's lottery platform is behind a number of renowned providers worldwide.
Twelve40 is disrupting the lottery market with progressive entertainment for demanding new generations, and as part of this evolvement have most recently developed blockchain based, crypto currency enabled lottery games.
Twelve40 also offers a wide selection of proprietary instant win games, as well as third party titles, through a series of integrations with leading software providers.
The post Twelve40 signs with Sekabet appeared first on CalvinAyre.com.
Digitain signs 1X2 Network distribution deal
Posted: 03 Jan 2018 04:45 AM PST
Full range of virtual and casino games made available to Armenia-based supplier
3rd January 2018, Yerevan: Multi-channel casino and sports betting platform provider Digitain has penned a deal to integrate a full portfolio of first-class virtual sports, slots and table games from 1X2 Network.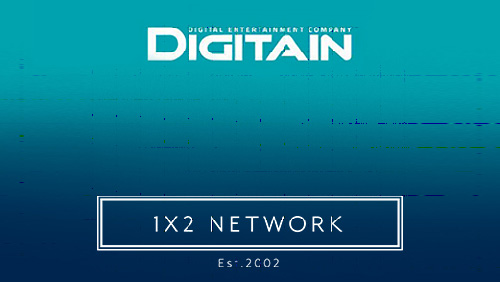 Operators using the platform will now have access to hit games from the leading independent supplier, including Iron Dog Studio's Neon Jungle, Leap Gaming's Instant Racing and 1X2gaming's Gods of Olympus and Virtual Champions.
The video content software supplier forms the latest component of Digitain's widening suite of products which allows their customers to cater to a variety of consumer tastes across multiple international markets.
Suren Khachatryan, Digitain CEO, said: "1×2 Network has a catalogue of quality titles, so we are very happy to have teamed up with them. I think operators have seen our offering develop over the past year and will be impressed by our increasingly diverse product-range.
"Their games have been performing consistently well for a number of years in a range of different markets, so we're confident they will be well-received by new players too."
Kevin Reid, 1X2 Network's CCO, said: "We are delighted to be partnering with Digitain to provide our unique portfolio of games to such a well-respected company that's on the rise the industry.
"We believe our portfolio will be a great complement to their offering, while this deal allows us to continue our growth into untapped markets, opening the door for our exciting content reaching these territories ahead of the World Cup 2018 in Russia."
1X2 Network has had a transformational year with the introduction of Iron Dog Studio to its portfolio, despite a rich history providing RNG games of its own to operators including Bwin.Party, Ladbrokes, and Bet365 since inception in 2002.
For more information, please contact:
Square in the Air Communications

Robin Hutchison, Director, 131-151 Great Titchfield Street, London, W1W 5BB | +44 (0) 20 3586 8272 | robin@squareintheair.com
About Digitain:
Digitain is an Armenia-based sportsbook and casino platform provider offering best of breed turn-key and white-label solutions. The company's primary focus is on the regulated European market, with ambitious plans to expand its geographical footprint into the Americas and Asia. It employs more than 800 of the brightest minds and creative talents in the gaming industry, with the aim of providing a one-stop-shop for its customers. The multi-channel Digitain Gaming Platform allows operators to plug-in sportsbook, casino, live dealer and virtual sports modules, and includes an integrated payment gateway, bonus engine, CRM system and dedicated customer support. Its sportsbook product covers 65 sports, taking in 7,500 leagues, and offers more than 3,000 betting markets. It also offers odds on 30,000 live events each month, while its casino solution has 1000-plus games from major casino suppliers.
About 1X2 Network:
The 1X2 Network is the new group name for the 1X2gaming group of companies. An independent software company based in the UK, who have pioneered soft gaming content since 2002. Alongside having several third party development partners on the 1X2 Panorama gaming suite, the group is at the forefront of HTML5 development with a varied portfolio of Sports games, Table Games and Slots. The 1X2 Network also consists of the new Iron Dog Studio brand that produces high production slots all available for the UK, Malta, Gibraltar, IOM and Italy. To demo visit https://1x2network.com/
The post Digitain signs 1X2 Network distribution deal appeared first on CalvinAyre.com.
Full guide of blockchain investor at Blockchain & Bitcoin Conference Philippines: Zach Piester will tell how to get the maximum profit
Posted: 03 Jan 2018 04:28 AM PST
Headliner of Blockchain & Bitcoin Conference Philippines, which will be held on January 25 in Manila, will be one of the largest investors in Singapore, co-founder of the venture company Intrepid Venture and crypto evangelist Zach Piester. The expert who has worked with hundreds of startups will tell the audience how to get the maximum profit from investing in blockchain projects and ICO tokens.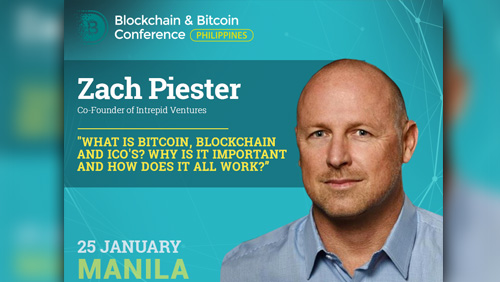 Zach Piester ranks among Top 50 most influential fintech experts in Singapore, according to Нabiletechnologies. He is deeply involved in the organizational design and growth of a variety of FinTech, InsurTech, & non-financial blockchain and emerging technology companies across Asia. His company Intrepid Ventures has access to over 5,000 developers in their global network of blockchain solution builders.
At Blockchain & Bitcoin Conference Philippines, the expert will explain to investors key aspects of the blockchain technology: bitcoin, blockchain and ICOs; their application and operation principles.
Zach Piester will give answers to the following questions:
– will blockchain transform the Internet & the global economy or is it merely a fad?
– what are Initial Coin Offerings (ICOs) and other investment schemes?
– should you invest in ICO?
Zach Piester is Chief Development Officer at Intrepid Venture, venture development company. Early stage investor in emerging technologies e.g. Blockchains, DLT, AI, IoT, Data & Analytics, Digital Health. Mr. Piester helps Fortune 500 companies leverage the innovation of startup disruptors in blockchain and fintech. He is also a well-known speaker for Blockchain, Cyber Security, Innovation, Human Factors, Organizational design and AI. In 2017, he reported within such events as Techsauce Global Summit, Digital Thailand Big Bang, THE SUMMIT, TechXLR8 Asia, etc.
About the conference
The conference in the Philippines is one of the events from the large international network Blockchain & Bitcoin Conference organized by Smile-Expo. The company has carried out over 30 successful events dedicated to cryptocurrencies, ICO and blockchain, including the largest blockchain conference in the world, Blockchain & Bitcoin Conference Moscow, which in 2017 gathered more than 2000 participants. More than 20 events from this series are planned for 2018.
The conference in the Philippines will involve speakers from Germany, the United Kingdom, and the United States. In addition to investment, the event will discuss legal regulation of the industry, e-commerce and implementation of blockchain and cryptocurrency in the financial services sector. The event will also feature a demo zone: the participating companies will present mining equipment and blockchain-based software.
Learn more on the website of Blockchain & Bitcoin Conference Philippines.
The post Full guide of blockchain investor at Blockchain & Bitcoin Conference Philippines: Zach Piester will tell how to get the maximum profit appeared first on CalvinAyre.com.
You are subscribed to email updates from CalvinAyre.com.
To stop receiving these emails, you may unsubscribe now.
Email delivery powered by Google
Google, 1600 Amphitheatre Parkway, Mountain View, CA 94043, United States