---
Argentina's online gambling tax raised zero pesos in 2017
Posted: 30 Jan 2018 01:21 PM PST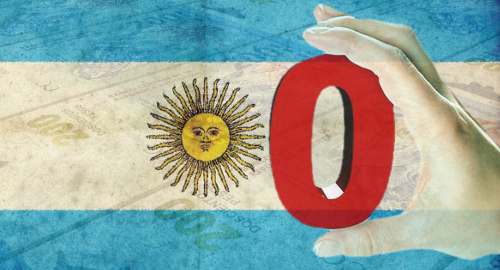 Argentina's plans to carve itself a slice of online gambling revenue have so far earned the federal government a whopping total of zero pesos, as provinces and international operators thumb their nose at national regulations.
In December 2016, Argentine legislators voted to impose a new 2% federal tax on all online wagers placed by the nation's bettors. The tax, which officially took effect on January 1, 2017, was supposed to be collected at source by credit- and debit-card issuers from deposits made with Argentina-facing online gambling operators, regardless of where that operator was based.
Optimistic federal bean-counters predicted annual returns of up to ARS1b (US$51m) from this heretofore untapped revenue source. However, thirteen months later, a report in La Nacion revealed that the government has yet to collect a single peso from this new tax.
Internationally licensed online operators have encouraged Argentine punters to fund their accounts via other online payment methods, while provincially-run online sites are proving equally reluctant to allow the federal government to wet its beak on the sweat of their local operations.
Like the United States, gambling issues in Argentina generally come under local jurisdiction. To date, seven Argentine provinces have authorized some form of intra-province online gambling, including the province of Misiones' Misionbet.com.ar, which recently relaunched following a lengthy legal tussle with Buenos Aires prosecutors.
Two other provinces have launched their own state-run gambling sites – Tucumán's Pálpitos24.com.ar and San Luis' Jugadón.com – while the provinces of Neuquén and Río Negro allowed land-based casinos within their borders to launch online casino sites.
These provinces reportedly dodge the federal tax requirement by allowing punters to fund their accounts with provincially-issued physical and virtual prepaid cards. But their sites' shares of their respective provincial markets remains miniscule in comparison with international operators who continue to cater to the national market as a whole.
However, Argentina's patience with noncompliant online operators appears to be wearing thin. Last July, Buenos Aires prosecutors shut down Misiones-based Miljugadas.com for taking bets from punters based outside its home province. Earlier this month, a court ordered Miljugadas' operators not to leave the country while their charges of illegal online gambling are pending.
The post Argentina's online gambling tax raised zero pesos in 2017 appeared first on CalvinAyre.com.
Report urges Greece to stick with 35% online gambling tax
Posted: 30 Jan 2018 09:29 AM PST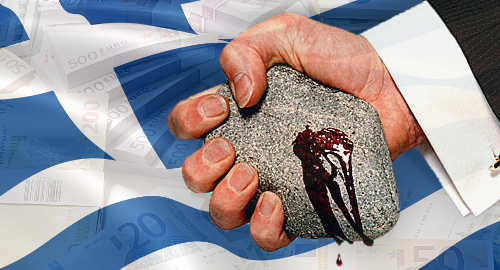 A new government-commissioned study has suggested Greece stick with its controversial plan to impose a 35% tax on online gambling revenue.
Last week, US consulting firm Grant Thornton delivered its report on Greece's online gambling market, which the government had commissioned last year as part of its oft-delayed revamp of the nation's online gambling regulatory structure.
According to the Grant Thornton report, Greece should offer two types of licenses: a Type A license covering purely sports betting, while Type B licenses would apply to all other gambling verticals (casino, poker, etc.).
The government is also urged not to put an arbitrary cap on the number of available licenses (the type of which got Germany's sports betting licensing regime into so much trouble with domestic and European Union courts).
Licenses should be valid for seven-year periods, and would require upfront payment of €500k plus annual top-ups of €50k. Greek-licensed operators would be required to have a Greek domain name or a .gr suffix on its domain. Licensees would also have to establish servers in Greece to ensure monitoring of Greek punters' activity.
As for the ever-thorny issue of taxation, Grant Thornton suggested the government stick with its plan to tax all online gambling revenue at a flat rate of 35%. This punitively high rate will likely keep the number of interested applicants to the bare minimum, effectively removing the need to impose any cap on the number of available online licenses.
Regardless, Grant Thornton maintains that, if its suggestions are followed to the letter, Greece's online gambling market could enjoy annual growth of 7%, resulting in a net return to the state of €1.3b over the next 12 years.
Greece has been attempting to restructure its online gambling market for nearly a decade now, but never seems to get any closer to the finish line. Last September, the country's finance ministry insisted that an online license tender would launch within one month. In December, the government admitted it was still soliciting feedback from prospective licensees.
There are signs that Greece is getting serious about collecting some online gambling revenue. Last week, the government hit UK-licensed GVC Holdings with a €187m back-tax demand to cover the local market activity of GVC's Sportingbet brand.
GVC's statement on the tax grab said it was one of "multiple online gaming operators" to be hit with a Greek tax shakedown, which could indicate that the cash-strapped government is keen on settling all old scores before moving forward with its new online licensing plans.
The post Report urges Greece to stick with 35% online gambling tax appeared first on CalvinAyre.com.
Portugal seeks stakeholder input on fixing online gambling market
Posted: 30 Jan 2018 08:16 AM PST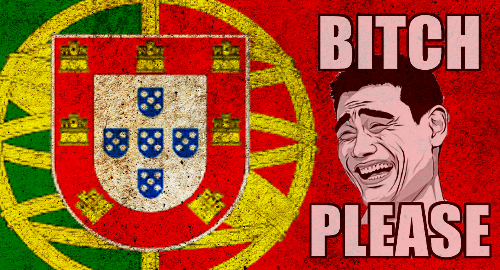 Portugal's gambling regulator is seeking stakeholder input on how its new online gambling regime is playing out.
On Tuesday, the Serviço Regulação e Inspeção de Jogos do Turismo de Portugal (SRIJ) regulatory body announced that it was in the process of reviewing the online gambling regulatory regime that legislators approved in April 2015.
The SRIJ issued its first online sports betting license (to Betclic Everest Group) in May 2016, starting a two-year countdown during which the regulator was to study the evidence and consider whether its regulatory regime was achieving the government's stated aims.
If those aims were anything other than 'make lots of money for the state treasury,' then the SRIJ will likely have to concede defeat. To date, the SRIJ has approved only seven online operators, and a recent Remote Gambling Association (RGA) report indicated that over two-thirds of Portugal's online gamblers continue to patronize internationally licensed online gambling sites.
Portugal was widely criticized for choosing to tax online sports betting at 12% of wagering turnover, rather than a more modest tax on betting revenue. The RGA study concluded that less than two-fifths of Portuguese online sports betting turnover was currently being wagered with locally licensed operators.
The SRIJ has asked stakeholders to submit their opinions of the online regime by February 28, and the results of the SRIJ's review will be submitted to the government at the end of May.
By then, with any luck, Portugal will have already joined the European Union regulated market online poker liquidity sharing project, so the country's one licensed poker site (The Stars Group's PokerStars.pt) will be able to report how great everything is going.
Stakeholder submissions must be in the form of written contributions – so no 'bitch, please' memes, thank you – "in order to guarantee the holistic, participative and transparent nature of this process."
The post Portugal seeks stakeholder input on fixing online gambling market appeared first on CalvinAyre.com.
3 Indian states fail to remit $146.7M in lottery tax dues, officials say
Posted: 30 Jan 2018 06:57 AM PST
The Maharashtra government has demanded that three northeastern states in India pay INR933 crore (US$146.7 million) in lottery tax dues or face legal consequences.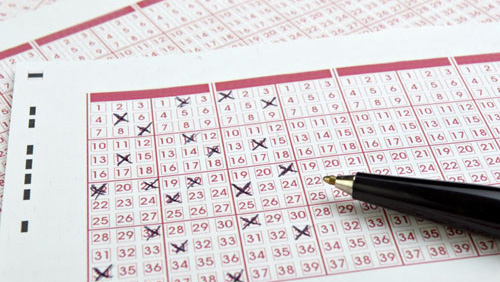 India Today reported that the Maharashtra finance department wrote to the chief secretaries of Arunachal Pradesh, Sikkim, and Mizoram states on January 3 to remind them of the unremitted revenues it believes its owed from lottery operations.
Figures provided by the Maharashtra finance department showed that Arunachal Pradesh owed Maharashtra some INR710.96 crore ($111.6 million). Sikkim failed to remit to the government a total of INR220.04 crore ($34.6 million), while Mizoram has yet to pay INR1.7 crore ($267,240).
The finance department reminded the three states that they are mandated to regularly remit the lottery dues to the government as provided under the Maharashtra Tax on Lotteries Act 2006.
Should the three states fail to comply with the order, the finance department said that it would be left with no option but to sue the states since the liability of payment of tax lies with the promoter.
The law defined the word "promoter" as "government of any state or Union Territory or any country organizing, conducting or promoting a lottery (in Maharashtra) and includes any person appointed as first importer for making lottery tickets in the state of Maharashtra by such government or country."
"Hence, assessment order and demand notice have been sent to the respective states," an official in the finance department said, according to the news outlet.
While they were informed by the three states that private companies were deputized to conduct the lottery, the finance official pointed out that Maharashtra was not a party to the agreement.
"The Maharashtra government did not give any consent to the agreements made by the three states with their marketing agents," the official said. "Hence, the terms and conditions of their agreements are not binding on the Maharashtra government."
The post 3 Indian states fail to remit $146.7M in lottery tax dues, officials say appeared first on CalvinAyre.com.
Crown Resorts seals $300M Las Vegas lot sale
Posted: 30 Jan 2018 06:38 AM PST
Australian-listed casino operator Crown Resorts Ltd. has completed the disposal of its US$300 million Las Vegas assets as it completely shelves its global expansion plans.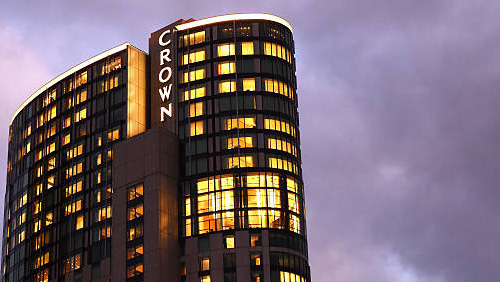 In a regulatory filing, the James Packer-led firm announced that the sale of the 14-hectare vacant Las Vegas site to Wynn Resorts' subsidiary Alon Las Vegas Resort LLC has finally been sealed.
After accounting for minority interests, Crown said its share of the proceeds will come to roughly $264 million.
The casino operator originally planned to construct a massive integrated resort called Alon on the Vegas land, but the company found itself unable to raise the necessary capital to make the $2 billion project fly. The 2016 arrests of Crown staff in China became the final nail in the project's coffin, resulting in Packer conceding that his global expansion plans had failed.
Last year, Crown announced the sale of Alon as part of a $566.79 million package of asset sales in Australia and overseas.
Its divestments included the sale of around 4.2 million shares in gaming giant Caesars Entertainment Corporation and its 50 percent interest in the Packer family's Ellerston property in the NSW Hunter Valley. Crown also agreed to dispose of its 62 percent interest in online sportsbook CrownBet to other shareholders.
TopBetta's system, Ladbrokes Australia's platform complete integration
In other news, Australian sports betting operator TopBetta has finally completed the technical integration of its Global Tote system within Ladbrokes Australia's sports betting platform.
The company announced in a disclosure to the Australian Stock Exchange on Monday that the new system will pave the way for Ladbrokes Australia to take part on international greyhound and horse racing pool betting.
Ladbrokes Australia has secured the approval of several racing operators on the agreement that it entered with TopBetta, although the Northern Territory Racing Commission has yet to give its blessing.
In a statement, Ladbrokes' CEO Jason Scott has assured investors that the company remains committed to work with The Global Tote and that it is prepared to "go live once the regulatory approval is confirmed."
The post Crown Resorts seals $300M Las Vegas lot sale appeared first on CalvinAyre.com.
Play'n GO enters Mexico with Logrand deal
Posted: 30 Jan 2018 05:51 AM PST
30th January, 2018 – Award-winning slots specialist Play'n GO has agreed to supply its full suite of games to Mexican operator Logrand Entertainment Group.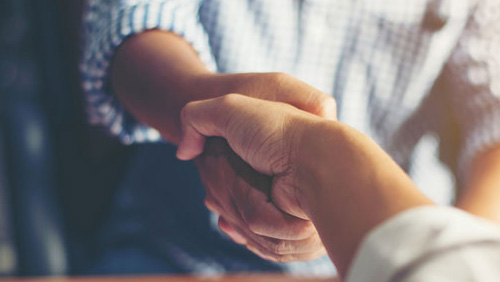 The operator currently runs 14 casinos across Mexico and earlier this month announced it would be launching its new interactive division, Strendus.
The deal sees Play'n GO continue its global expansion, with its first Mexican partnership following a similar deal in the Czech Republic and recent gaming certification in Spain and Colombia.
Play'n GO will provide its premium range of more than 100 slots to Strendus, including popular titles Reactoonz, Sea Hunter, as well as regionally-targeted titles Grim Muerto and Aztec Warrior Princess.
Johan Tornqvist, CEO at Play'n GO, said: "Logrand is a well-established casino operator in the Mexican market, and we're pleased to be partnering them in our first foray into the territory.
"With our experience in the LatAm region and Logrand's casino expertise, we're sure this partnership will be a success with players enjoying our wide range of slots and tailored content."
Lenin Castillo, COO at Logrand Entertainment Group, said: "We're pleased to be bringing Play'n GO's extensive, quality gaming content to our Mexican players for the first time under our new online brand, Strendus.
"Play'n GO's reputation in delivering secure, certified content to territories around the world, the immediate convergence between physical and online that its system allows, plus the excellent and professional service they provide in an expeditious manner, were all key factors in securing this partnership, and we have ambitious plans for growth in the coming months together."
For more Information on this release or to arrange an interview with Johan Törnqvist please contact press@playngo.com
About Play'n GO
Play'n GO is an award-winning supplier of high quality gaming content to many of the world's leading casino brands. Its genuine omni-channel solution can be tailored to suit the needs of individual online and land-based partners, regardless of geographical, regulatory, or market-specific requirements. Its games are developed in HTML5 to provide an enhanced user experience on all devices and operating systems. These are complemented by superior back-office administration tools which provide expansive reporting and marketing capabilities, ensuring operators are equipped to provide the ultimate gaming experience. The supplier's extensive portfolio was recently recognised by the award of the IGA Slot Provider of the Year 2017 title. Play'n GO currently hold offices in Sweden, Malta, Hungary, and the UK. Please visit http://www.playngo.com for more details.
About Logrand Entertainment Group
Logrand Entertainment Group is a 100% Mexican company operating in gaming and entertainment focused on customer orientation, state-of-the-art technology, a strict adherence to laws and a world-class executive team. It started its operations in 2005 becoming a leader in the Gaming and Entertainment industry. The group is known for excellent quality service and high-level entertainment, making sure customers have the most unique and unforgettable experience. Logrand Entertainment Group currently operates 14 casinos in Mexico, adding 6,000 gaming terminals, including Cancun, Guadalajara and Monterrey, generating more than 3 thousand direct jobs.
The post Play'n GO enters Mexico with Logrand deal appeared first on CalvinAyre.com.
Geneva (Switzerland) to host Blockchain & Bitcoin Conference for the first time
Posted: 30 Jan 2018 05:46 AM PST
February 21, 2018, for the first time, Switzerland (Geneva) will host Blockchain & Bitcoin Conference Switzerland. The event is dedicated to blockchain and cryptocurrencies, as well as to ICO – the cryptocurrency crowdsales.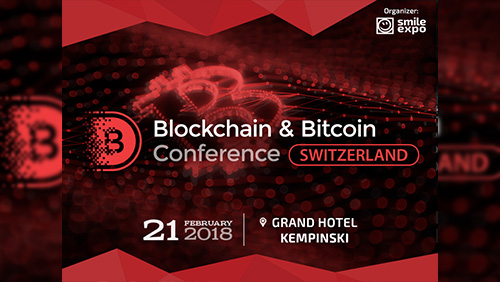 The conference participants' will focus on the features of crypto economics, investment in blockchain, data protection using cryptography and topical mining issues. Particular attention will be paid to ICO: the issue will be covered in one of the reports of the first conference block (differences between ICO and venture financing) and in a panel discussion, describing the regulation of tokensales and strong indications of scam projects.
Invited experts
Leading Swiss experts in investment, finance, cryptocurrency and blockchain will present at the conference:
Valdo Petronio, Wealth and Asset Manager Solutions, an investment expert. Report of Mr. Petronio will be dedicated to effective investment in alternative currencies.
Enrique Melero, Senior Consultant at Helvetia Fintech: fintech expert with significant experience, implementing blockchain-based solutions for the company clients. His report will cover the issue of blockchain economy.
[Douglas Azar, CEO at Wealthinitiative, blockchain enthusiast and expert in investments (including those in art). He will tell how investments in non-banking assets (including ICO tokens) open up new horizons for the investors.
The conference will feature foreign speakers as well: international experts in decentralized technologies. They include Karolina Marzantowicz, IBM Distinguished Engineer, who will tell about blockchain potential for the digital economy, Alexey Antonov, CFO at SONM, revealing the topic of investments in blockchain from the veteran's point of view, while Kir Kelevra, Head of Trading Wavesplatform will cover the cryptocurrency trading issues.
Other conference activities
In addition to speakers' reports and panel discussions, Blockchain & Bitcoin Conference Switzerland will feature an exhibition of innovative applications and programs. Developers of blockchain-based software will present their projects on the exhibition stands. Producers of mining farms, bitcoin ATMs and other equipment for blockchain infrastructure are invited as well.
All exhibitors will tell about their projects in the format of a pitch session (a series of short presentations). This format is convenient for investors, allowing them to see all the projects and choose the most promising ones.
Organizer
The conference is a part of a series of conferences organized by the event company Smile-Expo around the world. In 2017, Blockchain & Bitcoin Conference is held in Sweden, the Czech Republic, Russia, Estonia, Malta, Cyprus and several other countries. Experts of conferences are international experts on decentralized technologies, including well-known politicians and developers of innovative solutions on blockchain.
Venue
Blockchain & Bitcoin Conference Switzerland will be held in Grand Hotel Kempinski — a luxury hotel in the center of Geneva, having a panoramic view of the city and Lake Geneva.
It is expected that the conference will bring together over 300 attendees and 12 speakers.
Learn more about the event on the website of  Blockchain & Bitcoin Conference Switzerland.
The post Geneva (Switzerland) to host Blockchain & Bitcoin Conference for the first time appeared first on CalvinAyre.com.
Playtech integrates Featurespace's real-time gameplay fraud detection into IMS
Posted: 30 Jan 2018 05:44 AM PST
ARIC™ machine learning technology models and predicts behaviour instantly identifying 'at risk' activity
London: January 30th 2018 – Playtech has completed the integration of Featurespace's machine learning fraud detection tools into its powerful Information Management System (IMS) player management platform, enabling licensees to instantly identify and reduce fraud.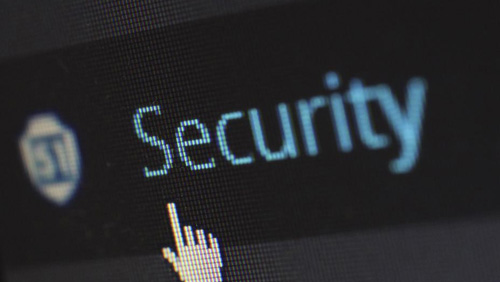 Playtech signed a strategic partnership with Featurespace in 2017 with the deal forming part of the group's strategy to further enhance its market-leading IMS platform. Playtech's strategy also includes several other third-party agreements, such as Captain Up's gamification engine and other "soon to be announced" partnerships.
Featurespace's adaptive, real-time, individual change platform (ARIC) understands each player's individual behaviour and automatically evaluates risk.
By monitoring player behaviour, the ARIC platform instantly identifies new fraudulent attacks. At the same time, ARIC reduces the number of genuine, incorrectly sanctioned customers – significantly reducing poor player experience.
This partnership further underlines Playtech's commitment to helping customers manage risk and to providing best-of-breed gaming products to its customers.
Once a licensee has set up Featurespace as a third-party provider within IMS, the occurrence of a set of pre-configured player events, such as deposits, withdrawals, and changes to personal information, begins triggering alerts for IMS to send information to the ARIC platform.
To maximise the effectiveness of ARIC's evaluation, licensees will be required to send historical data to Featurespace prior to its real-time investigations.
Shimon Akad, COO, Playtech, said: "Playtech is committed to promoting safe play and empowering licensees and players with advanced customer engagement and protection.
"We are developing industry-leading risk management technology and processes and Playtech's IMS player management platform provides our licensees with the latest player protection protocols. I'm therefore delighted that our partnership and integration with Featurespace technology will enable us to further increase the quality and effectiveness of our offering."
Martina King, CEO, Featurespace, said: "Our strategic partnership with Playtech enables us to deliver enhanced protection to their customers through our real-time, machine learning technology and will allow Playtech's licensees to better manage risk.
"We are proud to be working together to provide our machine learning ARIC platform to protect and serve Playtech's customers."
About Playtech
Playtech is a market leader in the gambling and financial trading industries. Founded in 1999 and listed on the Main Market of the London Stock Exchange, Playtech has more than 5,000 employees in 17 countries.
Playtech is the gambling industry's leading software and services supplier and partners with many of the world's leading regulated online, retail and mobile operators, land-based casino groups, government sponsored entities such as lotteries, and new entrants opening operations in newly-regulated markets. Its business intelligence-driven gambling software offering includes casino, live casino, bingo, poker and sports betting.
It is the pioneer of Omni-channel gambling which, through Playtech ONE, offers operators and their customers, a seamless, anytime, anywhere experience across any product, any channel (online, mobile, retail) and any device using a single account and single wallet. It provides marketing expertise, sophisticated CRM solutions and other services for operators seeking a full turnkey solution.
Playtech's Financials division operates both on a B2C and B2B basis. Its B2C focused offering is an established and growing online CFDs broker, operating the brand markets.com. Its B2B offering includes the division's proprietary trading platform, CRM and back-office systems, as well as its liquidity technology platform which provides retail brokers with multi-asset execution, prime brokerage services, liquidity and complementary risk management tools.
About Featurespace
Featurespace™ is the world-leader in Adaptive Behavioural Analytics and creator of the ARIC™ platform, a machine learning software system developed out of the University of Cambridge.
Headquartered in Cambridge, UK, and Atlanta, US with additional offices in London, UK, and New York, US. Featurespace has deployed ARIC to organisations that have services or products deployed in over 180 countries. Customers include Playtech, Openbet, Paddy Power Betfair, William Hill, ComeOn, TSYS, Ally Bank, Vocalink Zapp and Worldpay.
The ARIC platform – a real-time AI software system – monitors individual behaviours and detects anomalies to identify risk and catch new fraud attacks as they happen. The increased accuracy of understanding player behaviour simultaneously reduces the number of genuine players whose purchases and transactions are incorrectly declined.
The post Playtech integrates Featurespace's real-time gameplay fraud detection into IMS appeared first on CalvinAyre.com.
QTech launches industry-first mobile app
Posted: 30 Jan 2018 05:39 AM PST
QT Play is the first cross-provider recommendation mobile app to be launched for the gaming industry 
30th January, 2018 – QTech, Asia's fastest-growing games distributor, has unveiled a new recommendation engine which utilises similar technology to digital-content giants Amazon, Netflix and Spotify.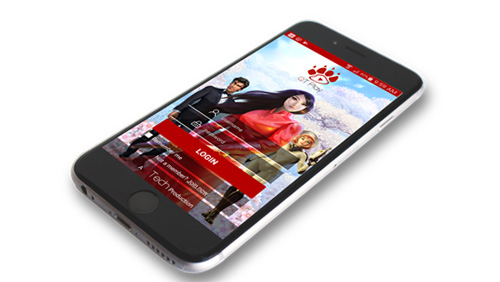 QT Play is the first cross-provider recommendation mobile app tailor-made for the gaming industry, running off technology that allows QTech players to choose any game from any provider and switch between them at their convenience.
Users will also be recommended games better aligned with their personal favourites in order to enhance the overall experience. These recommendations will be based on similarity of profile, content and playability, and perfectly capture individual user taste.
QTech's CEO Jonas Alm said the app was a game-changer for the industry and would help its partners rise above the crowd at a time when the Asian mobile market is growing quickly.
He added: "Mobile growth in Asian gaming is outstripping even our wildest expectations, so it's sometimes easy for both players and operators to feel overwhelmed by the scale of choice and competition among countless game releases.
"QT Play is the weapon operators need in their armoury for players to quickly access and refine the games they love, simultaneously benefitting from the like-minded suggestions made by its intuitive code.
"Spotify revolutionised the music industry in this domain, and we have similar hopes for QT Play. Its automated-curation solution ensures that players always find their favourite games, without ever missing out on an appropriate new release."
After a successful 2017 of triple-digit growth, improving the speed and performance of all games on its platform, QTech has hit the ground running in 2018 with another tool that ensures its partners will continue to outperform their rivals.
For more information, please contact:
Square in the Air Communications
Romilly Evans, Consultant, 131-151 Great Titchfield Street, London, W1W 5BB | +44 (0) 20 3586 8267 | romilly@squareintheair.com
About QTech:
QTech is the fastest growing game distributor in Asia. Its mission is to find the best online (RNG) games in the world and distribute them to operators in Asia. Mobile games provide the central focus of the company, which is premised on a fully-owned and customised technical platform that affords games providers and operators the fastest, most effortless integration on the market. Through this platform, clients enjoy the best performance and customer support available. QTech's goal is to become the largest provider of digital entertainment in Asia by 2021.
The post QTech launches industry-first mobile app appeared first on CalvinAyre.com.
From Brady's missing jersey to Trump tweets: Super Bowl LII crazy prop bets
Posted: 30 Jan 2018 05:35 AM PST
The New England Patriots and the Philadelphia Eagles are not the only ones that have come prepared for Sunday's Super Bowl LII showdown.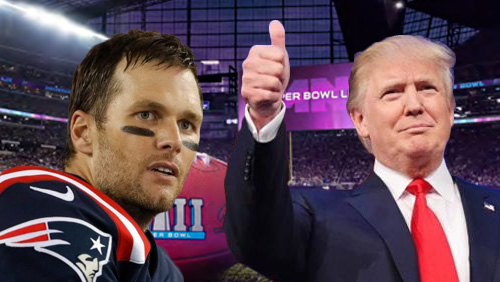 Bookmakers across the U.S. dished out some of the ridiculously insane—if not incredibly obscure and granular—prop bets that have nothing to do with the game itself but will surely provide absolute entertainment for sports fans and punters alike.
In fact, online sportsbook Bodog has over 20 pages of creative prop bet list for punters ahead of the much anticipated Super Bowl LII.
Will Tom Brady's jersey be stolen again this year? The oddsmaker said there is 10/1 chance that the New England's top quarterback will lose his jersey after the game.
Punters also try to guess how many times the broadcasters will mention Brady's age during the entire game. They say that there's a 1/2 odds that Brady's age will be mentioned over 1.5 times compared to the 3/2 odds that it will be mentioned under 1.5 times.
They also weighed in on who between team owners Robert Kraft and Jeffrey Lurie will be introduced and seen first during broadcast. The odds of Kraft being the first to be introduced is at 5/7 compared to Lurie's 1/1 odds.
It is likely that Kraft will be shown first during the showdown than Lurie with 5/7 odds.
Punters also try to predict the number of tweets of President Donald Trump during the entire game. Most punters believe that Trump will have over/under 5 tweets.
They also said that there's 11/10 odds that Trump will be mentioned during the broadcast while the odds that the Sunday's broadcast will be Trump-free is at 2/3.
Punters also tried to predict how many times the broadcasters will mention the outside temperature in Minneapolis, where it's forecast to be just 8 degrees on game day. Most of them believe that there's 5/7 odds that the broadcasters will mention the temperature outside the Stadium more than once.
There's also 3/2 odds that Donovan McNabb's vomiting incident from Super Bowl 39 be mentioned during the broadcast.
The post From Brady's missing jersey to Trump tweets: Super Bowl LII crazy prop bets appeared first on CalvinAyre.com.
You are subscribed to email updates from CalvinAyre.com.
To stop receiving these emails, you may unsubscribe now.
Email delivery powered by Google
Google, 1600 Amphitheatre Parkway, Mountain View, CA 94043, United States