---
Asian-themed Vegas casino Lucky Dragon shuts gaming operations
Posted: 04 Jan 2018 01:02 PM PST
The Lucky Dragon casino in Las Vegas is scaling back its operations a little over one year after it opened.
On Thursday, the Lucky Dragon Hotel & Casino announced that it was "temporarily" closing "all gaming and restaurant operations" as part of a "process of repositioning" the venue. Gaming chip and ticket redemptions can be handled via the front desk, while all future gaming offers are now invalid.
A statement on the venue's official Twitter account indicated that the Lucky Dragon's gaming operations are expected to resume "within six months." The property apparently intends to hire new external partners to manage gaming operations.
The statement went on to say that this "difficult decision," which will involve an unquantified "reduction in staff," was necessary in order for the Lucky Dragon "to establish new partnerships that will enhance the property's long-term positioning and provide a better guest experience."
The Lucky Dragon, located just off the Strip on Sahara Avenue, had its soft opening in November 2016, marking the first new 'from the ground up' gaming venue to launch in Vegas since 2010. From the start, the property was pitched at an Asian audience, with hotel signage featuring Mandarin as the primary language.
Last month, the Las Vegas Review-Journal reported that the Lucky Dragon was already struggling within weeks of its flashy grand opening, clsoing its food court and laying off around 100 staff by March 2017.
The property had identified its target markets as the local Chinese community and those in neighboring Southern California. But Chinese gamblers at other Vegas casinos told the LVRJ the Lucky Dragon's 'comparatively stingy gaming and comp policy' wasn't winning any local fans.
Lucky Dragon General Manager Jordan Seager defended his property's comp policy, calling it "in line, or even more fair" than other venues. Seager maintained that, as a new property, Lucky Dragon just needed more time to develop relationships with its clientele.
Lucky Dragon's Asian theme was reportedly also not winning it any favors with non-Asian clientele, according to some staff, who claimed their non-Asian guests 'stuck out' and thus didn't feel comfortable sticking around.
Lucky Dragon was expected to be among the beneficiaries of the new Vegas-Beijing direct flight service that launched in late-2016. But if Macau's resurgence is any guide, China's gamblers appear more interested in traveling closer to home.
The post Asian-themed Vegas casino Lucky Dragon shuts gaming operations appeared first on CalvinAyre.com.
India's Poker Sports League inks Dsport broadcast deal
Posted: 04 Jan 2018 11:43 AM PST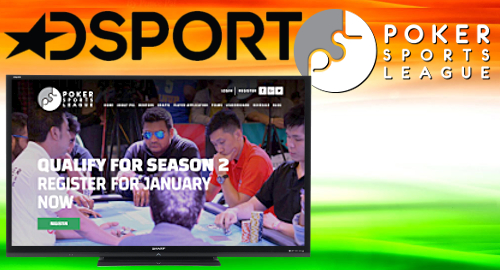 India's Poker Sports League (PSL) is set for some major public exposure after inking a television rights deal with Indian sports broadcaster Dsport.
On Thursday, Dsport's parent company Discovery Communications India announced that it had secured exclusive rights to broadcast season two of the PSL, marking the first time that poker will receive such coverage on Indian television. The coverage will be conducted in the English language, at least initially.
The PSL launched last year as the world's first 'franchise-based' poker league. Ten teams competed in its freshman season, and the PSL has bumped this number up to 12 for its sophomore campaign. The teams will be competing for a total prize pool of Rs 30.6m (US $483k), a hefty bump from the year before.
DSport boss TS Panesar said his group was "elated to associate ourselves in this first of its kind journey" and assured audiences that the PSL team was "committed to creating an excellent broadcast-friendly show – to reach out to sports lovers across the subcontinent and make this an exceptional experience."
PSL co-founder Amit Burman said the league's biggest challenge has been overcoming "preconceived notions" regarding poker, the legality of which – at least, when played for stakes – remains a hotly contested issue at numerous levels of India's legal system.
Last year's PSL franchises did battle at the Deltin Casino Royale in Goa at the end of May, with the Delhi Panthers ultimately emerging on top. The season two finale will wrap up in the first week of May.
Each of the 12 PSL teams will consist of a mentor/playing captain, two pro players, two qualifiers from live satellites, three from online satellites, and two 'wild card' entries. The online qualifiers got underway last month on Delta Corp's Adda52.com and will continue to run through April 23. Just don't try to qualify online from the state of Telangana, okay?
The post India's Poker Sports League inks Dsport broadcast deal appeared first on CalvinAyre.com.
Platinum Sportsbook exec to serve two years, pay $3m fine
Posted: 04 Jan 2018 07:50 AM PST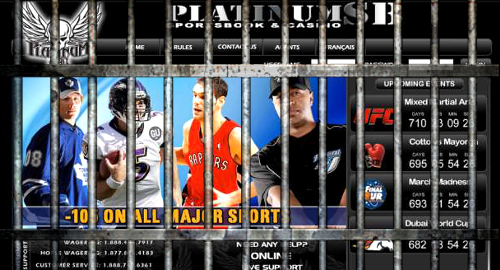 A leading figure in a defunct Canadian illegal online credit betting operation is facing two years in jail after pleading guilty to his wicked, wicked ways.
On Wednesday, 50-year-old David Hair appeared in Ontario Superior Court in Toronto, where he pleaded guilty to bookmaking for a criminal organization based on his involvement in Platinum SportsBook, an online credit betting operation with links to a Canadian chapter of the Hells Angels motorcycle gang.
Justice John McMahon heard Hair admit his role as a "leading member of the upper-echelon management group" of the credit betting operation, which police dismantled in February 2013 following raids on multiple properties, including an invitation-only Super Bowl party in Markham, Ontario for 2,300 of the ring's best customers.
The ring utilized Costa Rica-based websites, including PlatinumSB.com, to process customers' wagers, while the business of paying winnings and collecting debts was handled in person in the grand tradition of credit betting operations. Among the individuals caught up in the arrests was the uncle of Toronto Maple Leafs hockey player Nazem Kadri.
While the police seized the ring's main online domain, the site was back up and running in less than a week under a different domain. Police estimated that the ring grossed over C$103m (US$82.3m) between 2009 and 2013.
Hair will be sentenced on February 21 but the deal he's worked out with Crown prosecutors calls on him to serve two years in stripes. Hair must also ante up C$3m in fines, C$2m of which he's to pay immediately, with the balance due within the next three years.
While co-accused Christopher Rutledge is scheduled to have his own day in court later this month, other PlatinumSB figures have previously resolved their own charges. Hells Angels member Billy Miller was sentenced to 15 months last October after being found guilty of playing a "leadership role" in the illegal bookmaking ring. Gordon Baird, who provided the technical knowhow to run the ring's online operations, received a C$400k fine in 2016 but was spared a custodial sentence.
In 2014, a former PlatinumSB customer who worked at TD Bank was sentenced to over three years in prison for embezzling C$3m, all of which he'd blown betting on the site.
Technically speaking, Canada's provincial gambling monopolies are the only options available to Canadian bettors, apart from the vast number of internationally licensed gambling sites that cater to the Canadian market. However, the monopolies are restricted to parlay wagering only, as legislative efforts to approve single-game sports betting have failed to pass.
The post Platinum Sportsbook exec to serve two years, pay $3m fine appeared first on CalvinAyre.com.
Atlantic City is due for a big win in 2018, gambling operator says
Posted: 04 Jan 2018 07:36 AM PST
Gambling operators have expressed optimism that financially strapped Atlantic City will see its renaissance in the coming years as threats to its existence slowly fade.
The Associated Press reported casino operators will welcome the reopening of the two shuttered integrated resorts – Revel and Trump Taj Mahal – this year, saying that their re-entry will ensure the renaissance of the struggling gambling hub.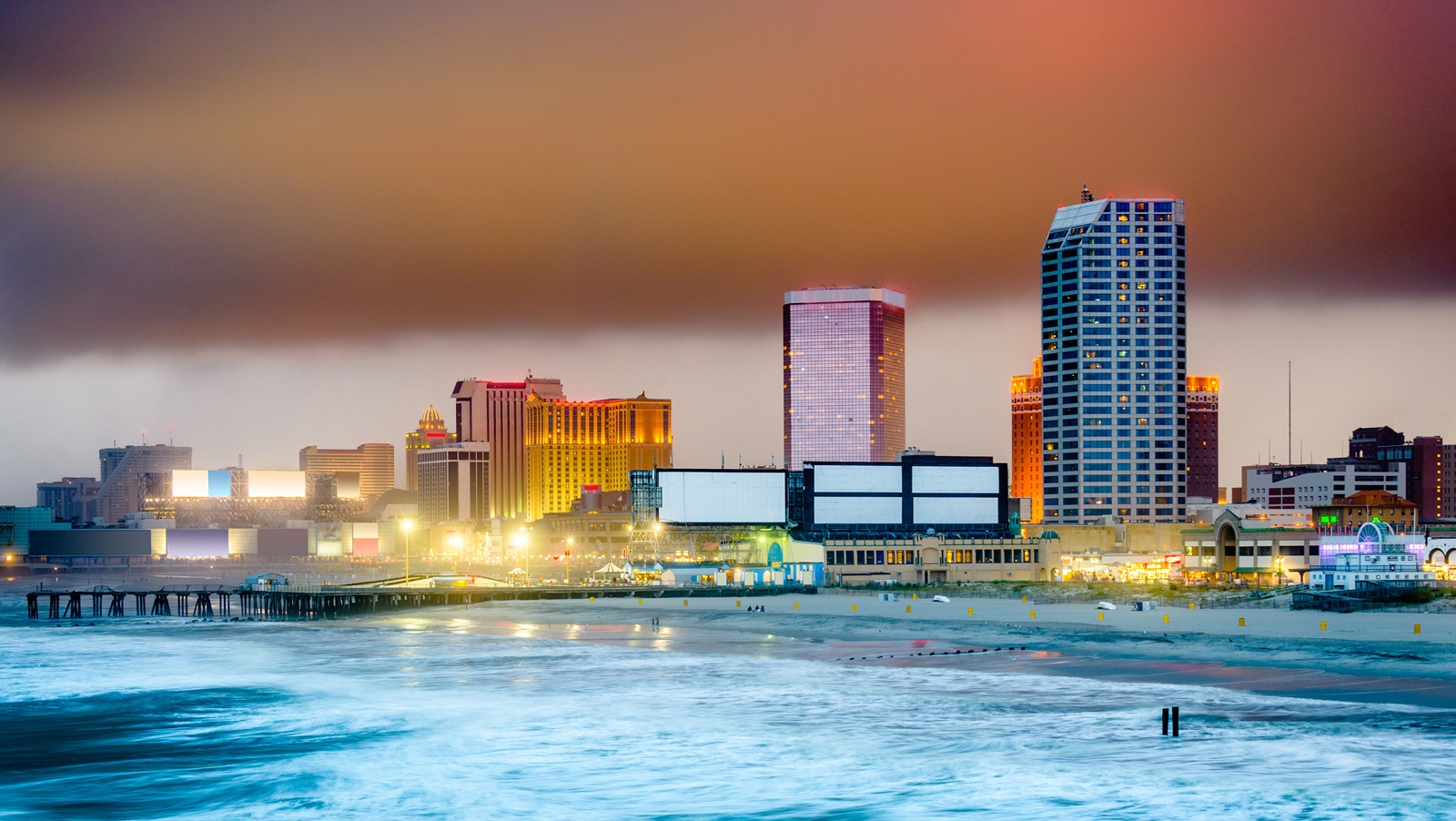 Mark Giannantonio, president of Resorts Casino Hotel, believes the Hard Rock Hotel and Casino Atlantic City (the former Taj Mahal) and the new Revel casino may bring in new customers to grow the market and avoid casino cannibalization.
He added that the benefits of reopening the two venues outweigh the "short-term blip" that these facilities may bring to the surviving Atlantic City casinos.
"We're very excited about the renaissance of Atlantic City, we think it's for real," Giannantonio said, according to the news outlet. "I'm extremely optimistic about Atlantic City and the industry in 2018."
David Schwartz, director of the Center for Gaming Research at the University of Nevada-Las Vegas, believes that the new competition will give customers more choices.
It would be recalled that Hard Rock International bought the Taj Mahal from billionaire Carl Icahn for $50 million last year. The deal included more than 30 acres surrounding the property, which had been previously valued at $86 million.
Hard Rock is spending an additional $400 million to renovate and rebrand the Taj into the Hard Rock Hotel and Casino Atlantic City. Jim Allen, chairman of Hard Rock, promised to bring the party in the new and improved integrated resort, which will be filled with nothing but music and non-stop entertainment.
Aside from Hard Rock, the report said that this will finally be the year when the former Revel casino reopens after Colorado developer Bruce Deifik announces his intention to buy the property for $200 million, although current owner Glenn Straub has yet to confirm the sale.
The post Atlantic City is due for a big win in 2018, gambling operator says appeared first on CalvinAyre.com.
Kambi and Napoleon Games agree multi-year contract extension
Posted: 04 Jan 2018 07:24 AM PST
Leading Belgian operator becomes fourth Kambi customer in recent months to commit long-term to supplier
Premium Sportsbook supplier Kambi will provide its multi-channel sports betting and technology services to Napoleon Games for the long-term, after the two parties agreed a multi-year contract extension.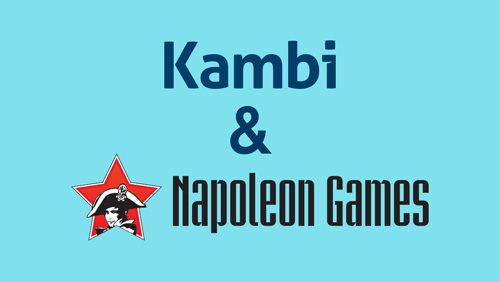 The contract renewal, which is the second between Kambi and Napoleon following their initial agreement in 2012, marks the fourth Kambi customer to have made a long-term commitment to the supplier in the past six months.
The deal ensures Napoleon will continue to benefit from Kambi's full suite of online and retail products, including its price differentiation tool, real-time bonusing features, and market-leading Instant Betting offer.
The Belgian operator, which holds a top three position in its local online market, will also have access to Kambi's widget framework, which was recently extended to empower operators to design their own event pages integrated with the Kambi betslip.
"We are delighted to have agreed yet another customer contract extension, this time with Napoleon Games," Kristian Nylén, Kambi Chief Executive, said.
"Following agreements with 888, LeoVegas and Paf, Kambi has strengthened relationships with four key customers in a short period, which not only underlines the quality and flexibility of the Kambi Sportsbook but also secures important sources of revenues for years to come.
"When coupled with the four new customers signed in 2017, Kambi enters 2018 with real momentum and I am very excited for what the year has in store," he added.
Napoleon Games said the decision to extend with Kambi was based both on the supplier's quality of product and the relationships built between the two parties.
"Belgium has become a very competitive market and therefore Kambi's depth of offer is an important element as it gives Napoleon a key point of difference," a Napoleon Games spokesperson said. "Kambi has also made its platform more flexible, including the creation of customisable odds, which is vital to us.
"These two elements, combined with Kambi's track record of springboarding sportsbooks and the strong relationships we have between us, make this an ideal partnership," he added.
Kambi recently rolled out a number of enhancements to its Sportsbook product, including the modularisation of the betslip, personalised navigation, and an updated toolbox to allow bonuses to be assigned to players yet to interact with the Sportsbook.
In November, Kambi signed a multi-channel agreement with leading South African casino group Sun International, bringing coverage of the Kambi Sportsbook up to six continents.
For further information, please contact:
Kambi:
Gerard Starkey, senior content and communications manager, gerard.starkey@kambi.com
About Kambi
Kambi is a provider of premium sports betting services to licensed B2C gaming operators.  Kambi Group plc is listed on First North at Nasdaq Stockholm. Our services encompass a broad offering from frontend user interface through to odds compiling, customer intelligence and risk management, built on an in-house developed software platform. Kambi's 15 customers include Kindred Group, 888, Paf, Televisa, LeoVegas, Mr Green, Sun International and Napoleon Games. Kambi employs more than 600 staff across offices in Malta (headquarters), Bucharest, London, Manila, Stockholm and Sydney.
Kambi utilises a best of breed security approach, with guiding principles from ISO 27001. Kambi is eCOGRA certified. Kambi Group plc is listed on First North at Nasdaq Stockholm under the symbol "KAMBI". The Company's Certified Advisor is Redeye AB.
The post Kambi and Napoleon Games agree multi-year contract extension appeared first on CalvinAyre.com.
Miami commission approves bay site lease for Genting marina project
Posted: 04 Jan 2018 06:24 AM PST
Resorts World Miami LLC, a unit of casino operator Genting Malaysia, will finally be able to move ahead with its plan to build a world-class marina after the city of Miami agreed to lease the bayfront bottomlands.
The Miami Herald reported that Miami city officials and Genting are in talks for the development of a 50-slip marina following the unanimous approval of the city commission for the lease of the submerged land.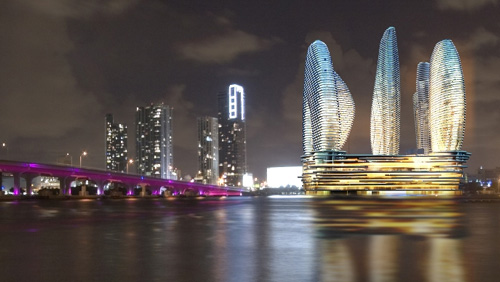 Genting's marina, which could handle 50- to 175-foot-long vessels, was part of Genting's original plan to build a $3 billion luxury casino featuring multiple towers, stores, and an elevated beach and lagoon.
Unfortunately, the Malaysian-based casino operator was unsuccessful in persuading the Florida legislature to approve gambling on the site. The setbacks prompted Genting to go with its plan B, which was to build a casino-free luxury hotel on the $236 million lot where the Miami Herald once stood.
Instead of a hotel plan, Genting submitted several marina plans to the county in October 2016, fueling speculations that the Malaysian firm was pursuing the marina bay project minus the resort.
Under the new plan, Genting's subsidiary is allowed to have eight slips at the old Herald site but it may be able to expand that to 50 slips following the approval of the commission.
Genting had to convince first the Florida Department of Transportation (FDOT) to deed a strip of bottomlands back to Miami so that the city would be able to lease the bayfront to RWM. FDOT got the submerged property from Miami to construct the MacArthur Causeway, according to the report.
The marina bay plan only became clearer after FDOT "agreed to convey the property to the city" during the city commission meeting in December 2017.
The post Miami commission approves bay site lease for Genting marina project appeared first on CalvinAyre.com.
Lang launches 'Brand Architects' marketing consultancy
Posted: 04 Jan 2018 05:53 AM PST
'Former Pinnacle Marketing Director to offer bespoke brand development, channel marketing and PR services"
London, 4th January 2018 – Former WMS, bwin.party, Pinnacle and Rank marketing lead Harry Lang has launched an added value consultancy to offer gaming operators and B2B providers a range of services to facilitate the development of their brands and fine tune their channel marketing and PR capability.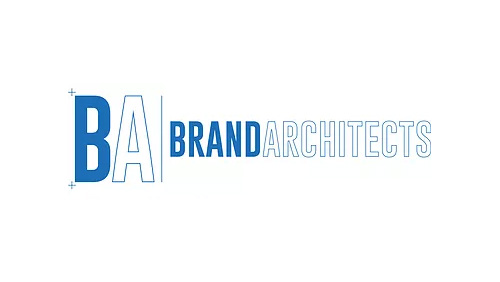 Lang has previous form in this domain with brand creation and marketing delivery experience for some of the biggest B2C and B2B names in the business. His approach is to serve clients with honest appraisals, pragmatic solutions and the best ROI available across strategic brand, digital, ATL advertising, PR, copy, affiliate and experiential channels.
In the warm up to ICE B2B providers can specifically benefit from Lang's 10+ years of gaming PR experience and contacts.
Further details of the services Lang's consultancy provides can be found on his website https://BrandArchitects.info
Harry Lang said of the launch of Brand Architects:
"Marketing often gets a bad rep as a money drain for operators and B2B providers alike and sometimes this accusation is valid. I'm looking to offer KPI driven brand development, channel marketing and PR consultancy to the gaming industry that won't come with nose bleed costs".
For more information about Brand Architects please go to https://BrandArchitects.info or contact Harry at Harry@BrandArchitects.info
The post Lang launches 'Brand Architects' marketing consultancy appeared first on CalvinAyre.com.
The Book of Revelations: 'Fire and Fury' boosts Donald Trump's 2018 impeachment odds
Posted: 04 Jan 2018 02:38 AM PST
He is no modern-day disciple of Jesus, but veteran journalist and author Michael Wolff's revelations in his new book is sure driving up the odds of U.S. President Donald Trump of getting impeached before Inauguration Day 2021.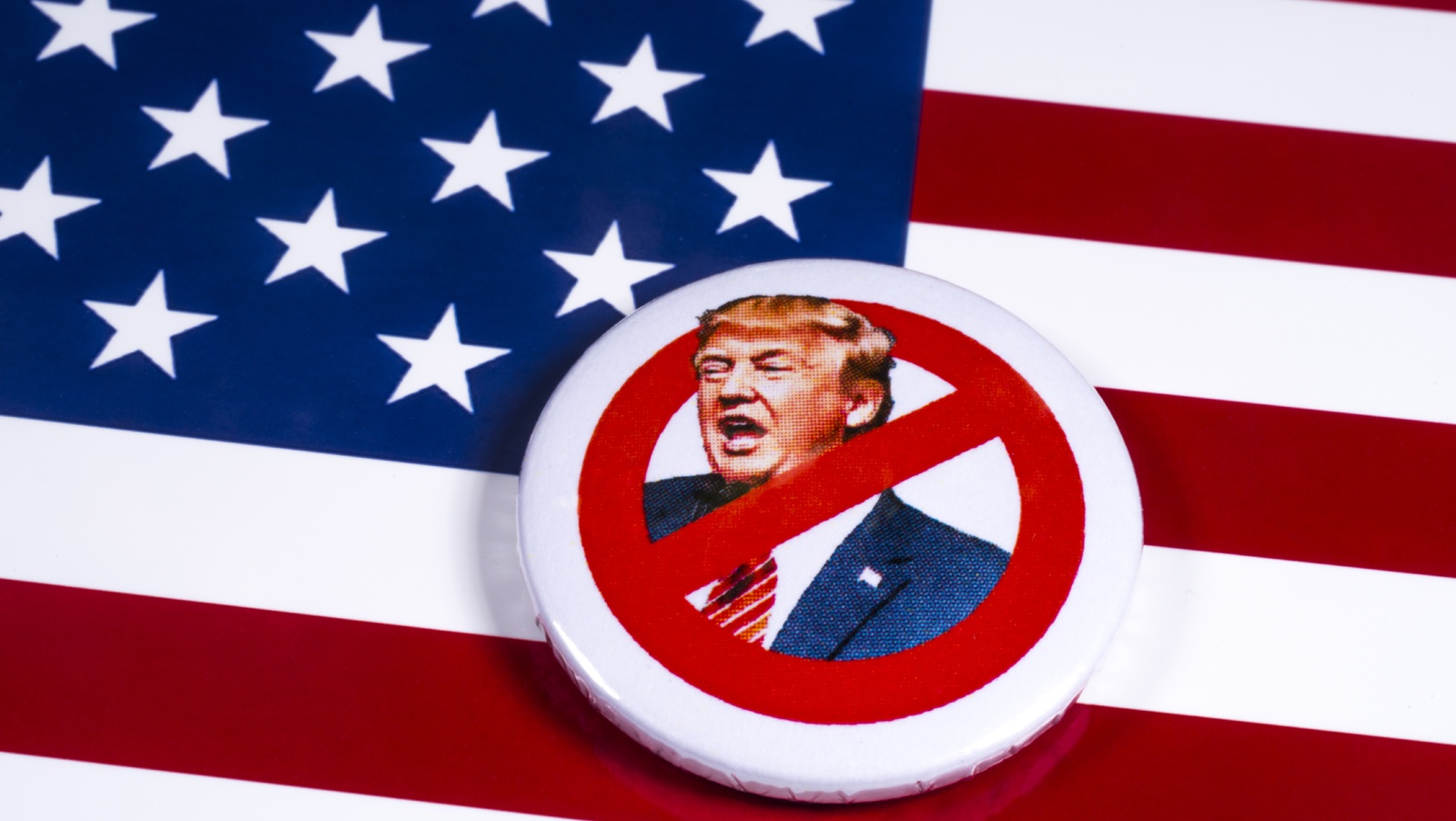 Wolff's latest political book "Fire and Fury," which will be out January 9, allows readers a peek inside the inner circle of Trump through the eyes of those who have rubbed elbows with the 45th U.S. president, including most members of his senior staff.
The book, first made public by The Guardian, contains many interesting claims such as Trump's penchant for McDonalds out of fear of being poisoned by someone as well as Ivanka's presidential ambitions. However, the biggest bombshell in the book that may spark Trump's impeachment comes from the U.S. president's ex-chief strategist, Steve Bannon.
Bannon, who served as White House chief strategist for seven months, claimed that Trump's son Don Junior and other representatives held a meeting with a foreign government in the conference room on the 25th floor of the Trump Tower during the 2016 election campaign.
"Treasonous" and "unpatriotic" were the words used by Bannon to describe the supposed meeting in Wolff's book. The ex-chief strategist claimed that he warned the Trump camp that the investigations on the alleged collusion between Trump Jr. and Kremlin will "crack Don Junior like an egg on National TV."
The ex-chief strategist's revelation is a welcome piece of information for many bettors who believe that Trump will be impeached during his first term.
Odds provided by Irish bookmaker Paddy Power paint a grim picture for the White House at the start of 2018. According to the bookmaker, the odds are 5/4 that Trump will be impeached this year compared to the two remaining years of his presidency.
If he finishes 2018 unscathed by the controversies, Trump may probably heave a sigh of relief as the odds are much better in the following years. Players think that there's only 7/1 and 50/1 chances that Trump will be impeached in the years 2019 and 2020, respectively.
The post The Book of Revelations: 'Fire and Fury' boosts Donald Trump's 2018 impeachment odds appeared first on CalvinAyre.com.
Pixel.bet ready to revolutionise eSports betting with new dedicated platform
Posted: 04 Jan 2018 01:48 AM PST
Gaming fans now served by premium mobile brand as it enters beta mode
January 4, 2018 – Malta (Press Release): Pixel.bet is ready to revolutionise the eSports betting sector after launching its new specialist platform.
Pixel.bet, which is now live in beta mode, will offer tens of millions of fellow eSports fans worldwide a dedicated premium brand where they can wager on their favourite games and events.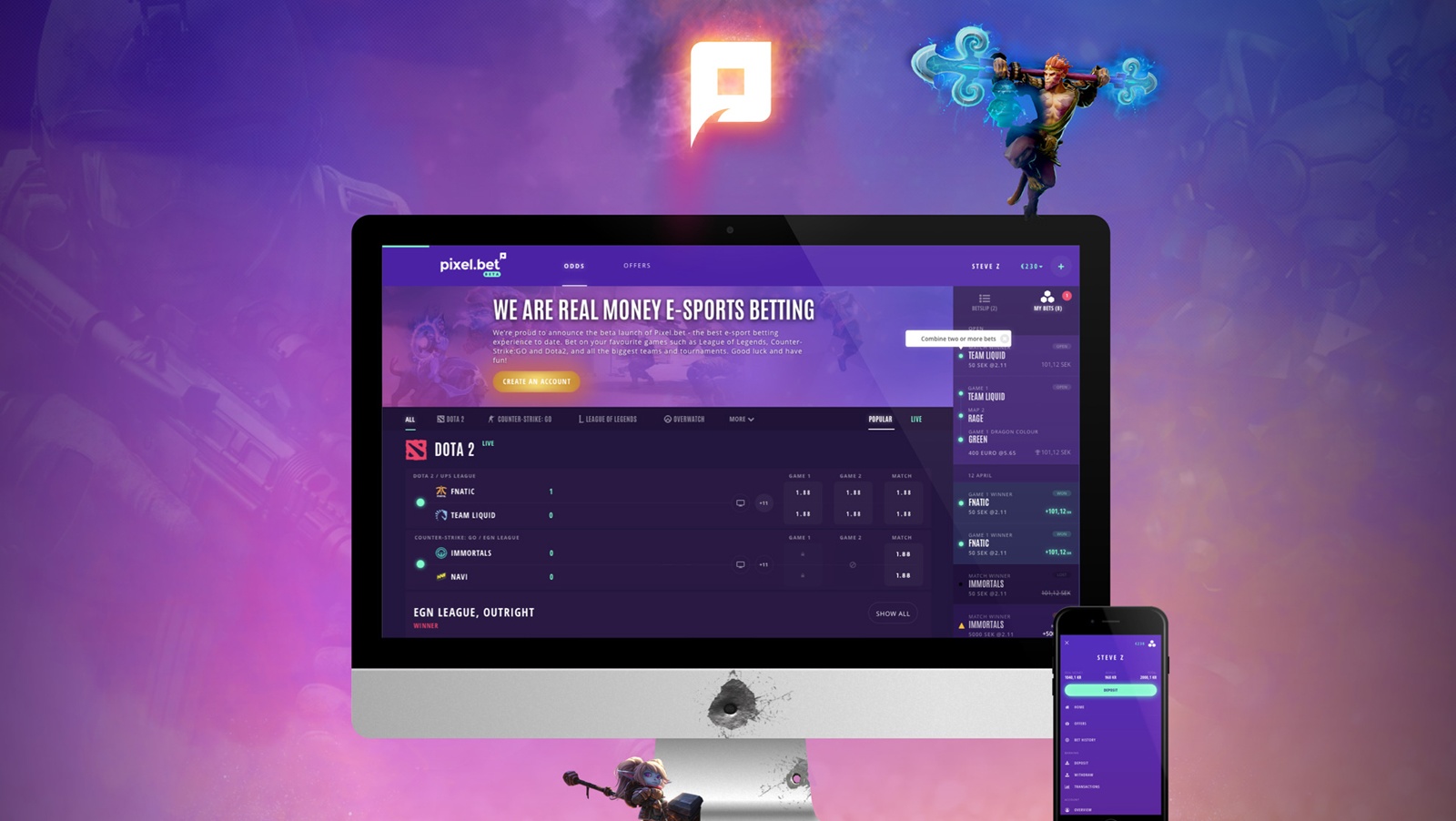 The mobile-first platform comprehensively covers major games such as Dota 2, Counter Strike and League of Legends, as well as prestigious tournaments like ESL One, War Gaming League and StarLadder.
Fans can bet on their favourite teams and choose from dozens of betting markets on many match-ups, while benefitting from exceptional standards of user experience and player support.
Pixel.bet, founded by eSports lovers for eSports lovers, believes the rapidly-expanding eSports market requires a new leader that understands the sector and offers a superior service to what is currently available.
Richard Smith, pixel.bet CEO, says: "At present, eSports fans are not being served in the way they deserve. Their favourite games are tucked away in a small corner of a huge sports betting platform where the focus is football or tennis.
"We want to change all that by focusing purely on the games we and they love. We know what they want because we want it to.
"Pixel.bet has been designed to offer eSports fans a platform that is simple, fast and seamless. We spent a lot of time optimising the UX, making a solution that would be simple to place a bet while watching your favourite team playing live on Twitch."
The potential for eSports betting is huge, with a recent Newzoo global survey showing that there will be 286 million enthusiasts and around 300 million casual followers by 2020. Newzoo said total revenues within the sector will be worth $1.49bn by then, but explained that eSports betting alone could actually be larger than the eSports economy itself.
Pixel.bet will initially be launched in European Union countries, but later expand to markets across the world.
It will offer the most comprehensive eSports betting service around, with bettors offered markets covering full tournaments, matches and individual games and maps.
"Our goal is quite simply to offer the best eSports experience for gamers," says Smith. "With betting opportunities every day on our state-of-the-art platform, pixel.bet offers millions of fans the chance to 'master the game'."
About pixel.bet
Pixel.bet is the fastest mobile eSports betting platform made by gamers for gamers. It offer the best odds to bet on the biggest eSports event, including DOTA 2 and CS:GO. Its goal is to offer the best eSports experience for gamers. Pixel.bet was founded by eSports and gaming industry experts.
The post Pixel.bet ready to revolutionise eSports betting with new dedicated platform appeared first on CalvinAyre.com.
Yggdrasil signs bet25.dk Denmark deal
Posted: 04 Jan 2018 12:58 AM PST
4th January 2018 ­­– Yggdrasil Gaming has added another operator in Denmark after reaching an agreement with bet25.dk.
The brand, which is operated by Ecosys A/S, will gain access to Yggdrasil's portfolio of award-winning slots, including Vikings Go Berzerk.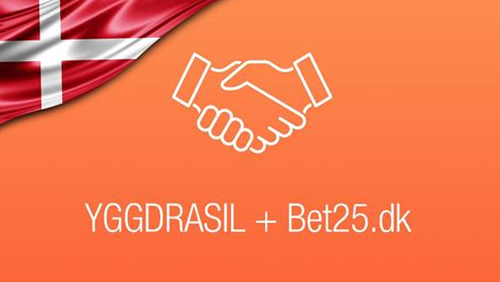 It will also enjoy the collection of in-game promotional tools, BOOST™ and social sharing tool BRAG™.
Yggdrasil CEO Fredrik Elmqvist said: "Agreeing another major operator partnership in Denmark further underlines the importance of this growing regulated market to Yggdrasil.
"We have enjoyed significant growth entering regulated markets in 2017, and it is clear our content is in high demand among operators and players in Denmark.
"We look forward to working alongside the bet25.dk team and helping them offer an even stronger content portfolio to their customers."
bet25.dk Thomas Hartvig Petersen Casino Manager said: "Yggdrasil is a familiar name to online casino players worldwide, and we are certain our Danish players will enjoy their fantastic games.
"Expanding with innovative content is key to our strategy of offering our customers the very best casino experience, and Yggdrasil's games will play a key role in this."
Ecosys A/S recently agreed a conditional agreement to be acquired by Swedish horse racing operator AB Trav och Galopp (ATG) when the Swedish gambling market gets re-regulated in 2019.
For more information, please contact:
Square in the Air Communications
Sam Wright
+44 (0) 20 3542 4894
Yggdrasil Gaming is a provider of superior online and mobile casino games. It has emerged as one of the industry's most respected and acclaimed suppliers and provides games for some of the world's biggest operators, including: bet365, Betsson Group, bwin.party, Cherry, LeoVegas, Mr Green, Casumo and Unibet.
The company is headquartered in Malta, with a major development office in Krakow, Poland and regional offices in Stockholm and Gibraltar. The firm holds licences in Malta, Romania, Gibraltar and the United Kingdom.
Yggdrasil's slots are renowned for their outstanding graphics and gameplay and many have become global hits. They are integrated via the industry-changing iSENSE 2.0 HTML client framework which allows for simultaneous launches on desktop and mobile, and is supported by BOOST™, a collection of promotional tools focused on engagement and retention via concepts such as Missions, Super Free Spins™ and Cash Race, and BRAG, an industry-first concept which allows for the promotion of games via social channels.
iSENSE 2.0+, launched in April 2017, includes a number of industry-leading features, including retina support for crisper visuals, a new minimalistic mobile UI with a sleek and fresh feel, and a new and easy in-game deposit process.
Yggdrasil was the winner of Innovator of the Year at the 2017 International Gaming Awards, Slot Provider of the Year at the 2016 and 2017 EGR B2B Awards, Gaming Software Supplier of the Year at the 2016 International Gaming Awards and Software Rising Star at the 2015 EGR B2B Awards.
The post Yggdrasil signs bet25.dk Denmark deal appeared first on CalvinAyre.com.
You are subscribed to email updates from CalvinAyre.com.
To stop receiving these emails, you may unsubscribe now.
Email delivery powered by Google
Google, 1600 Amphitheatre Parkway, Mountain View, CA 94043, United States