---
Swiss voters could derail gambling domain-blocking plans
Posted: 09 Jan 2018 01:05 PM PST
Switzerland's plans to block the domains of internationally licensed online gambling operators appear headed for a voter referendum.
Last September, Swiss legislators approved controversial changes to its gambling laws that will restrict online gambling operations to those controlled by local land-based casino operators. To ensure the success of these sites, Swiss internet service providers (ISPs) will be compelled to block the domains of unauthorized gambling sites.
This domain-blocking plan, set to take effect in 2019, met with pushback from Swiss ISPs and civil libertarians, who decided Swiss voters should have a say in this flirtation with authoritarian censorship. Swiss law allows voters a referendum on contentious legislation provided 50k citizens sign the necessary petition within 100 days of the law's passage.
On Tuesday, Swiss media outlet Blick reported that a coalition of three political parties and the Internet Society Switzerland Chapter (ISOC-CH) had so far collected around 65k signatures, of which 25k have been certified by the state. The group has until January 18 to certify the additional 25k signatures needed for the referendum to be approved.
Andri Silberschmidt, president of the youth organization of Switzerland's Free Democratic Party (FDP), told Blick that his group was intent on combatting "digital isolation," mindful that once a government starts banning what its citizens can do online, even tighter restrictions are usually not far behind. "Freedom for the economy and the internet, has great support in Switzerland."
The new gambling laws were largely viewed as a sop to the local casino industry, which has long complained that its falling revenue was due to competition from international gambling sites. But the most recent data from the Swiss Federation of Casinos showed the nation's 21 licensed brick-and-mortar casinos posted a modest year-on-year revenue gain in 2016. Lottery and sports betting revenue enjoyed even larger gains in 2016, rising 8.3% year-on-year. But hey, why let hard data spoil one's justification for rank protectionism?
The post Swiss voters could derail gambling domain-blocking plans appeared first on CalvinAyre.com.
Argentina's Misionbet online gambling site relaunching Jan. 15
Posted: 09 Jan 2018 12:12 PM PST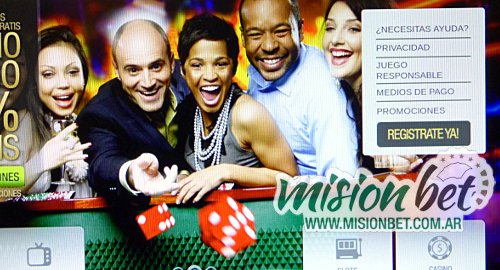 Argentina's pioneering Misionbet online gambling site will be back online taking wagers next week.
On Tuesday, the Provincial Institute of Lottery and Casinos of the State Society (IPLyC) in the Argentine province of Misiones confirmed that its Misionbet gambling site would reopen to the public on Monday, January 15.
The state-sponsored Misionbet launched in 2015, offering sports betting, casino and poker games to the province's 1.1m residents. However, the site was taken offline last May after a Buenos Aires prosecutor accused the site of overstepping its mandate by taking wagers from punters located outside its provincial borders.
In December, a Buenos Aires court ruled that the site could relaunch provided it employed geo-blocking technology to ensure its customer base consisted solely of punters residing within Misiones. Next week's relaunch was confirmed by Héctor Rojas Decut, who was appointed as the new IPLyC president last month.
Rojas Decut described his mandate as growing the IPLyC's revenue while observing its social responsibility obligations. Rojas Decut acknowledged that online gambling is "what's coming" but insisted that the IPLyC was "making our way by walking," i.e. not getting ahead of itself in a rush to remain current.
Meanwhile, Argentina's effort to combat non-state-sponsored gambling sites continues unabated. Last week, a court ordered the operators of the Miljugadas.com site – which also called Misiones home – not to leave the country while their charges of illegal gambling were pending.
On December 29, the Argentine government approved sweeping tax reforms that required internationally licensed online gambling operators to pay 21% value added tax (VAT) on revenue derived from Argentine punters. The new rules lump online gambling operators under the category of 'digital services' subject to the VAT requirements, such as streaming music or video sites.
Rather than waste time attempting to compel reluctant operators to remit the tax, the government reportedly plans to impose the tax "through the paying agents involved" when punters attempt to fund their online gambling accounts.
The post Argentina's Misionbet online gambling site relaunching Jan. 15 appeared first on CalvinAyre.com.
Novomatic follows Gauselmann's online casino exit from Germany
Posted: 09 Jan 2018 10:25 AM PST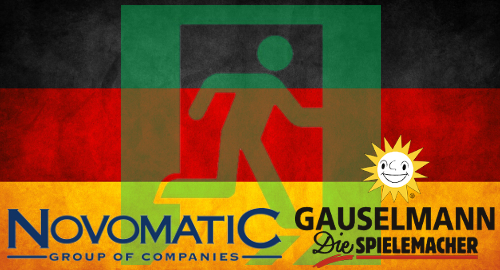 Austrian gaming operator Novomatic Group has confirmed reports that it has ceased any involvement in Germany's online casino market, while simultaneously calling for clarity in that nation's gambling laws.
Late last month, German media reported that Novomatic's Greentube subsidiary had instructed German-facing online casino sites to cease offering Novomatic-produced games as of December 29, 2017.
On Tuesday, a Novomatic spokesperson confirmed the decision to Austrian press agency APA, saying there were "many providers which continue to place copied gaming content unlawfully on the German market without having relevant agreements with us."
The ongoing uncertainty regarding online gambling's legality in Germany has apparently left Novomatic mindful of not ticking off the authorities. Novomatic is one of Germany's largest land-based gambling operators, while its online revenue is only "in the single-digit percentage range."
Last September, Novomatic scrapped plans for an initial public offering, reportedly due to concerns over Germany's foot-dragging on revising its gambling hall regulations. The new regs could see Novomatic's land-based presence shrink by 30%, and the company evidently doesn't want to give regulators any reason to increase that figure.
Novomatic's German online exit follows hot on the heels of a similar move in late November by rival Gauselmann Group, which ordered German-facing online casinos to stop offering slots produced by Gauselmann's Merkur Gaming subsidiary.
Gauselmann's German skedaddle was likely prompted by the company's appearance in the Paradise Papers, the leaked files that exposed multiple companies' connections to subsidiaries in so-called tax havens.
The papers also exposed Gauselmann's relationships to internationally licensed German-facing online casinos, thereby putting the company at odds with federal laws prohibiting online casino gambling.
Both Novomatic and Gauselmann used their online withdrawal announcements to call for clarity in Germany's online gambling market, which has been in turmoil ever since the adoption of a new federal treaty on gambling in 2012.
That treaty was deemed incompatible with European Union rules on trade in goods and services, leading to passage of a second treaty in March 2017. This new treaty was made redundant after several German states indicated they would deny the treaty the unanimous consent required for it to become law of the land.
Novomatic's spokesperson said "re-regulating online gambling in accordance with the case law of the European Court of Justice … is also in the spirit of Novomatic." Gauselmann stated that "those who need the freedom to play or – like us – to offer games in a narrow legal framework commercially should strengthen the liberal forces in Germany.'
The post Novomatic follows Gauselmann's online casino exit from Germany appeared first on CalvinAyre.com.
US Supreme Court ruling paves way for gambling hall in Martha's Vineyard
Posted: 09 Jan 2018 07:56 AM PST
Casino gambling will soon become a reality in Martha's Vineyard after the U.S. Supreme Court decided to step away from the Aquinnah Wampanoag tribe case.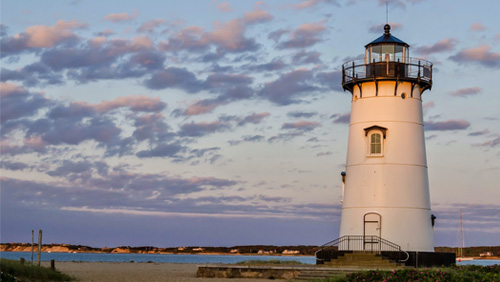 Martha's Vineyard Times reported that the high tribunal rejected hearing the case involving the state of Massachusetts, the town of Aquinnah, and the Aquinnah Wampanoag tribe.
Both Massachusetts and Aquinnah opposed the Wampanoag's plans to convert a vacant community center into a gaming hall featuring 300 electronic gambling machines.
The High Tribunal's decision leaves in place a lower court ruling favoring the tribe.
"We're disappointed that cert was denied, but know it's only granted in a small number of cases," Ronald Rappaport, the town's attorney, said, according to the news outlet. "I'll be meeting with selectmen later this week to discuss options."
Lawrence Hohlt, president of the Aquinnah/Gay Head Community Association, wasn't really surprised about the high tribunal's decision, especially since the high court only hears about 1 percent of at least 8,000 to 9,000 review petitions annually.
"Can I say I'm surprised? No," the retired lawyer told the local news agency. "The odds were very much against us."
Spokane Tribe to launch new casino on Monday
In other tribal casino news, the Spokane Tribe of Indians will finally roll out the red carpet for its new casino in Washington state after more than a decade of work.
The Spokesman-Review reported that the Spokane tribe is betting on its off-reservation gaming hall to provide much-needed revenue for its tribal programs.
According to the news report, the Spokane reservation is plagued with high unemployment and a lack of housing supply for its members.
The Spokane Tribe Casino, which was first proposed in 2006, was ultimately approved by the agency and Gov. Jay Inslee.
The $40 million casino joins the Kalispel Tribe's Northern Quest Casino in Airway Heights, and the Coeur d'Alene casino in Worley, Idaho is also serving Spokane's regional gambling market.
The post US Supreme Court ruling paves way for gambling hall in Martha's Vineyard appeared first on CalvinAyre.com.
Comtrade Gaming to showcase cohesive omni-channel environment with two product debuts
Posted: 09 Jan 2018 04:29 AM PST
sCore Media Engine and iCore Engage 360 to converge player data, content and products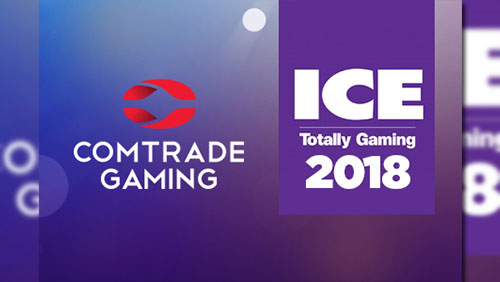 Ljubljana, Slovenia – Comtrade Gaming, the premier technology provider to the gaming industry, announces that it will reveal its highly integrated gaming systems environment at ICE Totally Gaming 2018. By optimizing multiple channels, devices and player touch-points, Comtrade Gaming's product portfolio engages customers while generating improved revenue for clients and partners.
The advancements in 360° player view and life-cycle management strategies better serve gaming operations across multiple products and channels. Adjustments to system capabilities now allow configuration and scalability along any operator size, business preferences, requirements and regulatory conditions. With these enhancements, iCore optimises every aspect of the multi-channel operation by identifying key player segments, automating marketing campaigns and managing operations with its business intelligence back office.
Comtrade Gaming will also debut a new extension to its sCore product line: an operator-controlled player messaging and media presentation engine. The sCore Media Engine upgrades slot machines into a promotional channel that communicates personalized incentives, venue promotions and player account information on the game screen. The sCore Media Engine enriches the player experience on G2S standardized gaming machines using an award engine with predictive modeling to evaluate and communicate eligibility in real-time.
"Convergence brings a number of key strategic benefits, including the ability to create competitive advantages through exceptional customer experience," explains Aleš Gornjec, General Manager of Comtrade Gaming. "Our omni-channel environment provides a straight-forward and elegant way for operators to engage, acquire and reactivate all player segments. Comtrade Gaming's technology continues to enable agile solutions for a hyper-competitive market."
To learn more, visit Comtrade Gaming at stand N4 – 340
Comtrade Gaming is a leading independent software supplier to the gaming industry, delivering open gaming platforms and professional services to both the online and land-based gaming sectors. Comtrade Gaming's strengths are in the development of enterprise software solutions that are based on industry standards. The company's product portfolio includes online gaming platforms, server-based gaming systems, live casinos, and solutions which enable regulators to monitor and control gaming activities.
The post Comtrade Gaming to showcase cohesive omni-channel environment with two product debuts appeared first on CalvinAyre.com.
Texas to sit out US sports betting legalization frenzy
Posted: 09 Jan 2018 04:11 AM PST
You can bet on Texas standing its ground when it comes to sports betting prohibition.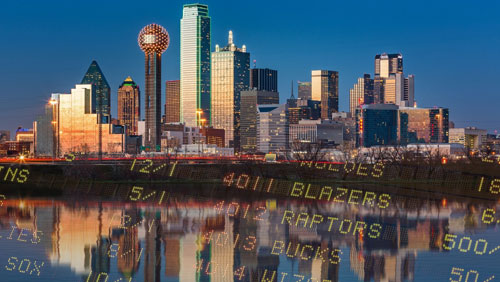 The San Antonio Express News reported that the state is unlikely to pass sports betting legislation any time soon even if the U.S. Supreme Court decides to strike down the 1992 Professional and Amateur Sports Protection Act.
According to political observers, Texas Gov. Gregg Abbott and members of the legislature are indifferent towards sports betting even if it could mean an additional $1.7 billion to the state coffers and the creation of more than 9,300 jobs.
Jim Henson, director of the Texas Politics Project at the University of Texas, attributed their apprehension to sports betting to the state leaders' "conservative" ideals.
"The biggest base of opposition (to the expansion of legal gambling in Texas) is a moral one and comes from political conservatives — and they are a powerful constituency in the state right now," Henson explained, according to the news outlet. "You have to look at the chances [of legalizing sports betting in Texas] being pretty slim at this point."
At present, Texas' strict anti-gambling law only allows lottery products, "social gambling," and some pari-mutuel wagering on horse and dog races. The state government has also dragged casinos operating on Native American lands in Texas to court on numerous occasions.
Florida gambling amendment loses steam
In Florida, proponents of a gambling amendment that seeks to let voters decide on the future of gambling expansion are scrambling to get enough signatures for it to be included in the November ballot.
Florida Politics reported Voter Control of Gambling in Florida legislation needs a total of 766,200 in order for the ballot to be approved. It will also need 14 signature quotas in the 27 congressional districts across the state of Florida.
Gambling amendment proponent Voters in Charge has so far gathered 725,942 valid signatures for the legislation, three weeks before the February 1 deadline.
Voters in Charge, with the help of big time donors like Disney, has reportedly spent nearly $5 million to ensure that the legislation will be approved.
The post Texas to sit out US sports betting legalization frenzy appeared first on CalvinAyre.com.
Can Manchester City and Saracens overcome the odds?
Posted: 09 Jan 2018 04:02 AM PST
Battle of English sport giants as leading players from football and rugby go head-to-head in a series of challenges
• Sergio Aguero, Fernandinho, Danilo and Nicolas Otamendi are among the City stars, whilst Saracens have Jamie George, Richard Barrington, Schalk Burger and Ben Spencer participating
• The 'Overcome The Odds' series has been created by leading Online bookmaker Betsafe, who sponsor both Manchester City and Saracens
8 January 2018: The Premier League runaway league leaders Manchester City are facing their biggest test of the season so far…in a series of challenges against current European Rugby champions, Saracens, to see if both teams can overcome the odds as stakes continue to rise during the series.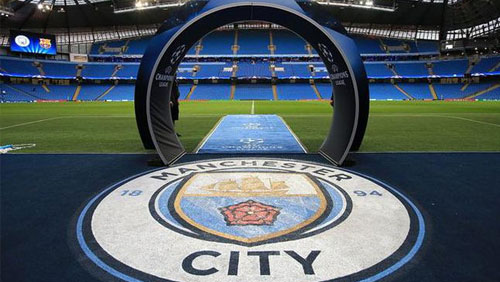 Sergio Aguero, Fernandinho, Nicolas Otamendi and Danilo lead the line for City, whilst Jamie George, Schalk Burger, Ben Spencer and Richard Barrington represent the Sarries. Ex-Manchester City goalkeeper Shay Given and former Saracens player Jim Hamilton act as captains for their respective teams.
Created by bookmaker and gaming company, Betsafe, with support from their UK agencies Fuse and Pretty Green, the content series contains a number of challenges include aiming kicks into a 20m high crane, taking shots at goal in the face of a wind machine, and catching balls through a wall of smoke.
In the first episode, 'The Drop', the Manchester City players are tasked with controlling balls of different shapes and sizes that have been dropped from nearly 20ft and trapping them into a tiny marked out space to complete the challenge.
Watch the full video here: https://youtu.be/5D9CF_DX0gk
Nicola Fitton, Managing Director for Betsafe UK, Ireland and ROW, also added: "Football vs Rugby is a debate that is had throughout the UK. 
As Manchester City and Saracens are both at the top of their respective sports, we wanted to push them both as far as we could to find out if they have what it takes to Overcome The Odds in a series of fun and engaging situations, which will be unveiled across the next few weeks. Betsafe are immensely proud of our association with both clubs."
Known worldwide for premium sponsorships and innovative campaigns, the online bookmaker and gaming company will again this year support a number of sports stars and teams, including leading UFC fighter Conor McGregor, jockey Sam Twiston-Davies, and boxer Tony Bellew. A brand famous for engaging fans, Betsafe use their sponsorships to create exclusive and innovative content, while also offering fans bespoke betting offers.
For more information on the Overcome The Odds series and to watch the latest episodes please visit: https://www.betsafe.com/en/blog/sports/football/overcome-the-odds-manchester-city-v-saracens/
About Betsafe
Betsafe offers a wide range of first-class online gambling products including sports betting, horse racing, online poker, casino games and much more in a safe and fun environment. Sportsbook offers over 4000 sports betting channels, which includes a live betting option and a huge array of in-play betting opportunities. Casino offers everything from table games such as blackjack and roulette, to slot machines games, video slots, video poker, mini-games and a host of other games.
Betsafe.com and the Betsafe mobile app are operated by BML Group Ltd, with licenses issued and regulated by the Malta Gaming Authority. With more than 20 i-Gaming brands including Betsson.com, Betsafe.com, Nordicbet.com, and CasinoEuro, the company offers Sportsbook, Casino and Poker in many different territories.
Betsson Group is wholly owned by Swedish Betsson AB listed on the Nasdaq Stockholm Large Cap list, and one of the world¹s largest gaming groups, at the heart of gaming entertainment for over five decades.
The post Can Manchester City and Saracens overcome the odds? appeared first on CalvinAyre.com.
Posted: 09 Jan 2018 03:55 AM PST
In the madness of the daily seismographic wiggles in cryptoland, the opportunities behind blockchain technology itself seem to have gotten lost in the wind. Investors look to be forgetting that currency is only one application of blockchain. What about everything else?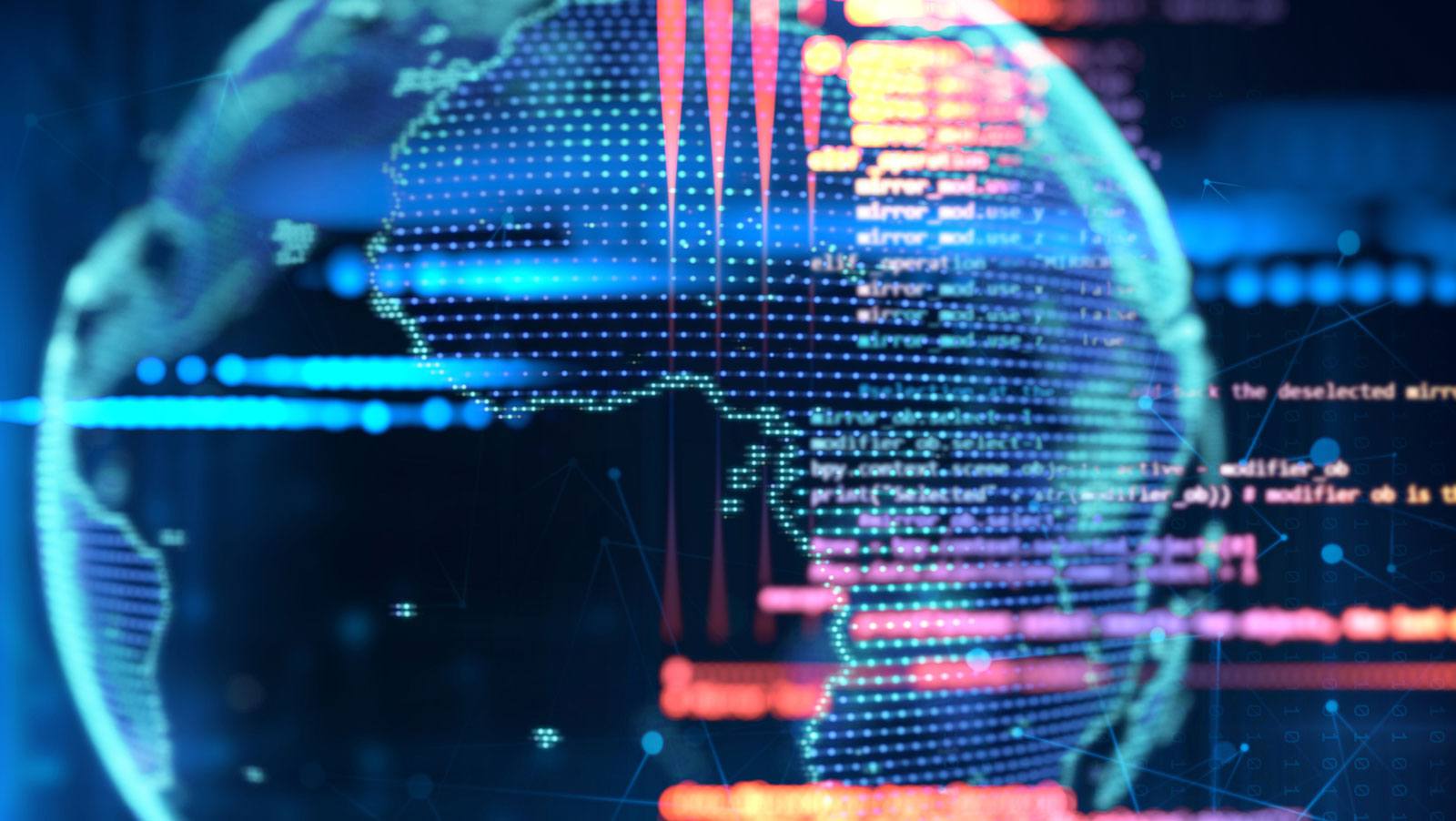 People are comparing cryptomania with the late 90's dot com era, but the comparison is missing one important difference. During the dot com era the craze wasn't zeroed in on one specific application of the internet. Money was flying into every stock purporting to do any kind of business using the internet. Cryptomania suffers from a unique and very focused tunnel vision. Even within the single blockchain application to currency, most of the focus is being dedicated to a single currency within that market – Bitcoin Cash (BCH) and its various forked incarnations.
There is another important reason to widen our view of blockchain outside currencies entirely. While governments may give cryptocurrencies regulatory problems in an attempt to keep their own currencies dominant (a move we just saw in South Korea yesterday), the same can't be said for other blockchain applications that don't encroach on hallowed state-controlled ground. Currency markets are monopolized by governments for a reason, but other markets and by extension their blockchain applications are much freer and present much less danger for investors in terms of government encroachment.
So what tradable companies are focusing on blockchain generally these days? There are not many yet, and even fewer on a major exchange. The two on the Nasdaq are Overstock.com (OSTK), and Riot Blockchain (RIOT). Overstock was the first retailer to accept BTC back in January 2014, and according to its filings 0.25% of its sales are in BTC. Overstock CEO Patrick Byrne is a believer in sound money and is associated with the Mises Institute, so in retrospect it's not surprising that he of all people made the first move. Overstock has logged about $5 billion in sales since January 2014 when it started accepting BTC.
Now, the company is investing in 10 other blockchain companies with different applications. You can find them all here. Byrne has gone so far as to suggest that Overstock may sell its entire retail business in order to exclusively focus on blockchain applications. This is either a genius move or incredibly mad, but that's what they all said when Overstock started accepting BTC in the first place. It turned out genius was the right descriptor in that case. Investor response has been the same as it has been for any company associated with blockchain. The stock exploded and is up 520% since May.
Here are just three applications Overstock's investments are working on:
1) tZERO applies blockchain to trading platforms, with the goal of making third-party-managed exchanges obsolete. Paying commission to your stock broker is like paying a wire fee to a bank. Just like cryptocurrencies make wire fees unnecessary, tZERO is looking to make stock trades "minable" instead of managed by a third party.
2) Peernova has a reconciliation and audit product that would eliminate the need for clearinghouses to verify financial transactions. Basically blockchain for fiat currency institutions to cut out their own redundant clearinghouse middlemen.
3) IdentityMind Global collects digital identities into a blockchain ledger in order to separate fraudsters and criminals from legitimate actors without the need for each party to have their own expensive security filters. This could easily fit in to the gaming industry for example to screen out problematic gamblers or group different kinds of gamblers.
Overstock is essentially pondering whether to exclusively become a sort of blockchain ETF. And none of this has to do with cryptocurrencies directly. Something like these systems will eventually experience mass adoption across industries. Maybe it will be Overstock, maybe other companies, maybe both, but these other applications will be more stable investments in the long run if only because there is little chance they will be outlawed or otherwise regulated to death by a jealous government.
Riot Blockchain has a similar approach to Overstock, except it is also focused on mining BTC itself. It then uses this cash flow to make investments in other blockchain companies. Riot back in November acquired 1,200 Antimer machines from Bitmain and has a majority stake in Canada's largest cryptocurrency exchange Coinsquare, but it also has stakes in two other blockchain firms:
1) Tess Inc. is looking to apply blockchain to escrow services through smart contracts for the telecom industry. Again, instead of a third party firm securing transactions in escrow, smart payment contracts that get activated when confirmed on the ledger do this automatically.
2) Verady LLC, is a sort of meta-blockchain operation. It provides accounting and audit services, through blockchain, to cryptocurrency exchanges. Even this though is not dependent on the price of any given currency, but on the volume of activity within the market itself.
Overstock would be the purer blockchain investment and is the closest to a blockchain ETF available. Riot is a combination of blockchain generally and also direct BTC investment without the wallet, more leveraged to the price of BTC itself, but not exclusively reliant on its price.
All industries are soon to be Ubered. By that I mean, just as Uber took a hammer to the taxi industry by decentralizing it, blockchain will soon take a hammer to data-management intermediaries of all sorts. Uber has its own "miners", in this case independent drivers, and is much cheaper than the traditional taxi because of that. But cut out the middlemen and replace them with a decentralized force that is much cheaper, and the middlemen will fight back, just as taxis have fought Uber.
Unlike the government itself though which has a better chance of handicapping cryptocurrencies proper, private industry cannot stop greater blockchain from the economic shifts it will eventually cause. There will be skirmishes, but that's about all, because the benefits to consumers will be far too obvious for the old industry giants to combat.
The post What about blockchain? appeared first on CalvinAyre.com.
Concessions, lease deals boost RGB International FY 2017 profit
Posted: 09 Jan 2018 02:50 AM PST
Malaysian-based game technology provider RGB International Bhd forecasts double-digit profit growth for fiscal year 2017, fueled by its five concessions and leasing deals in Asia.
The Star Online reported that the group expects its turnover to jump by MYR50 million (US$12.46 million) this year after signing concessions in Cambodia, Philippines, Timor Leste, Laos, and Nepal in 2016 and 2017.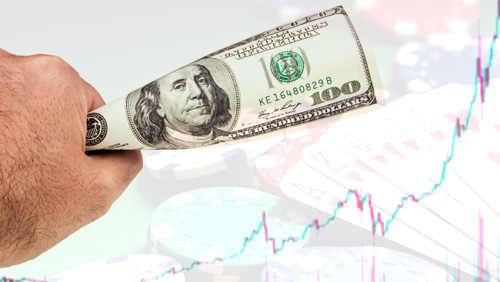 Datuk Chuah Kim Seah, group managing director of RGB, announced that the company has sealed a deal to supply 900 new gaming machines to Donaco International's Cambodian casino Star Vegas (DSV). The company has already delivered 80 of the 900 machines to DSV.
"Under the agreement we signed, RGB will also manage all the existing machines, which adds up to 1,500 units," Chuah said, according to the news report.
Golden Sands Dili in Timor Leste and SKKS Slot Club in Laos have inked separate deals with RGB for the supply of 250 and 150 new machines, respectively. RGB is to deliver the machines to Golden Sands by the second quarter of 2018, while 60 units have already been delivered to SKKS Slot.
The company is also supplying 200 machines to Casino Royale in Kathmandu, Nepal, 60 of which have already been delivered, according to Chuah.
Meanwhile, Chuah said the state-run Philippine Amusement and Gaming Corporation has tapped RGB to supply a jackpot system that will connect the state regulator's 160 gaming machines in 14 casinos nationwide.
RGB will also deliver some 679 machines and 25 card shuffling and chip sorting machines worth MYR92 million ($22.92 million) to an integrated resort in Vietnam by mid-April 2018, according to Chuah.
In the future, Chuah said the company plans to expand its business in countries that will benefit from China's One Belt, One Road initiative.
"We expect these countries, most of which are locations where we already have a presence, to boom with investments that they will attract in the near future," Chuah said. "This is why we are now recruiting new staff to handle the expansion of our business in the One Belt, One Road region."
The post Concessions, lease deals boost RGB International FY 2017 profit appeared first on CalvinAyre.com.
Playtech BGT Sports' BetTracker now live on Google Play
Posted: 09 Jan 2018 02:02 AM PST
09 January 2018, London – Playtech BGT Sports' (PBS) Bet Tracker is now available to both iPhone and Android users on the Google Play store for the first time.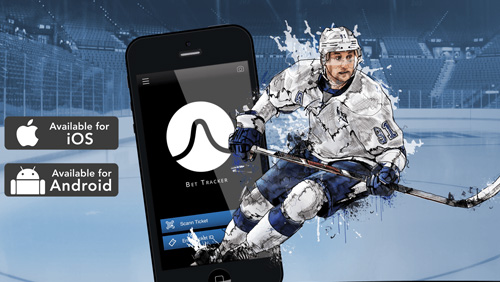 Betfred's branded version of the app was the first to go live, with bespoke versions for other operators, including Boylesports, Sean Graham, Joe Jennings and Jenningsbet, following soon after.
BetTracker, which allows customers to place bets on SSBTs, track their progress, and cash them out on mobile devices if they choose, was only available via an in-store download.
Its arrival on Google Play will enhance the customer journey, with players now able to download the app from any mobile device in any location, as well as being able to scan a QR code in-shop.
The app has experienced impressive growth since going live with a number of operators in recent months, with PBS seeing a significant increase in transferred bets each week.
John Pettit, Managing Director for UK, Ireland, Asia, and Australia at Playtech BGT Sports, said: "BetTracker has proven increasingly popular in recent months and this is set to continue with so many of our partners, including Betfred and BoyleSports, now hosting their own bespoke versions on Google Play.
"Google's decision to allow betting apps on its store has been of great benefit to the industry. BetTracker is now exposed to a far greater audience and we're seeing exponentially more tickets transferred to the app each week."
Mark Stebbings, Managing Director of Betfred Retail, said: "Our customers have increasingly taken to the BetTracker app since we released it earlier this year, and with it now being live on Google Play we expect to see a further uptake in bet transfers as it is much easier to install."
For more information on this press please or to arrange an interview with John Pettit contact Square in the Air on 0203 586 8272 or robin@squareintheair.com
About Playtech
Playtech is a market leader in the gambling and financial trading industries. Founded in 1999 and listed on the Main Market of the London Stock Exchange, Playtech has more than 5,000 employees in 17 countries.
Playtech is the gambling industry's leading software and services supplier with more than 140 licensees globally, including many of the world's leading regulated online, retail and mobile operators, land-based casino groups, government sponsored entities such as lotteries, and new entrants opening operations in newly-regulated markets. Its business intelligence-driven gambling software offering includes casino, live casino, bingo, poker and sports betting.
It is the pioneer of Omni-channel gambling which, through Playtech ONE, offers operators and their customers, a seamless, anytime, anywhere experience across any product, any channel (online, mobile, retail) and any device using a single account and single wallet. It provides marketing expertise, sophisticated CRM solutions and other services for operators seeking a full turnkey solution.
Playtech BGT Sports ("PBS") is Playtech's sports betting division, headquartered in Nicosia with more than 600 employees across 6 different business centres. PBS is the provider of the market leading Self Service Betting Terminals product with over 26,000 terminals supplied to retail operators in the UK and internationally as well as digital sports betting platforms and user interfaces to many major online licensees.
Playtech's Financials division operates both on a B2C and B2B basis. Its B2C focused offering is an established and growing online CFDs broker, operating the brand markets.com. Its B2B offering includes the division's proprietary trading platform, CRM and back-office systems, as well as its liquidity technology platform which provides retail brokers with multi-asset execution, prime brokerage services, liquidity and complementary risk management tools.
For further information, contact:
Playtech plc

Mor Weizer, Chief Executive Officer

Andrew Smith, Chief Financial Officer

c/o Buchanan Communications

James Newman, Head of Investor Relations

+ 44 (0) 20 7466 5000

+44 (0)1624 645954

Buchanan Communications

David Rydell
The post Playtech BGT Sports' BetTracker now live on Google Play appeared first on CalvinAyre.com.
You are subscribed to email updates from CalvinAyre.com.
To stop receiving these emails, you may unsubscribe now.
Email delivery powered by Google
Google, 1600 Amphitheatre Parkway, Mountain View, CA 94043, United States