---
PANERA BREAD PAY-WHAT-YOU-WANT CAFE IS FORCED TO CLOSE BECAUSE "economics did not make sense"…DUH :(
Posted: 10 Jan 2018 01:42 AM PST
The company opened similar cafes in Chicago; Dearborn, Michigan; Portland, Oregon; and Boston. Only the Boston location remains open.
Panera founder and executive chairman Ron Shaich: "The nature of the economics did not make sense"
( Associated Press ) A Panera Bread Co. restaurant in the St. Louis area where patrons have paid as much or little as they want for a meal for almost eight years is closing its doors.
Panera founder and executive chairman Ron Shaich told the St. Louis Post-Dispatch that the St. Louis Bread Co. Cares Community Cafe in Clayton, Missouri, is closing Tuesday because it was on a month-to-month lease and the store would have required a big investment. St. Louis Bread Co. is part of St. Louis-based Panera, which operates more than 2,000 bakery-cafes.
"The nature of the economics did not make sense," Shaich said.
The cafe opened in 2010 in an already-existing Panera-run restaurant blocks from the St. Louis County government buildings. The idea for the Clayton cafe was that people who could afford to pay the suggested price or more would do so, subsidizing those who could pay just a portion of the price or none at all.
…The company opened similar cafes in Chicago; Dearborn, Michigan; Portland, Oregon; and Boston. Only the Boston location remains open.
TRUMP: 'WE CAN BUILD THE WALL FOR ONE YEAR, BUILD IT FOR LESS' – Tells DHS Never to 'Mention 7 Years Again' for Border Wall Timeframe
Posted: 10 Jan 2018 01:07 AM PST
"I can build it for less": Trump recent DHS report which stated that it would cost them $18 billion to build the border wall.
Trump: "Seven years to build a wall?! We can build the wall in one year."
"There is no reason to ever mention 7 years again, please"
"I can build it for less," Trump said in regard to the recent DHS report which stated that it would cost them $18 billion to build the border wall.
"I must tell you, I'm looking at these prices and somebody said $42 billion," Trump said. "This is like the aircraft carrier. It started off at a billion and a half and its now at $18 billion. No, we can do it for less."
The DHS report, released by Nielsen, also noted that it would take 7 to 10 years for the border wall along the southern border to be constructed and finished, an estimate that Trump said he never wanted to hear mentioned again.
"We can do a great job. We can do a great wall, but you need the wall and I'm now getting involved. I like to build under budget, okay. I like to go under budget, ahead of schedule."
"There's no reason for 7 years, also." Trump said as he looked and motioned at Nielsen. "I heard the other day, please don't do that to me. Seven years to build a wall?! We can build the wall in one year."
"Yes sir," Nielsen responded.
"And we can build it for less much money than what they're talking about," Trump said as he leaned in to tell Nielsen.
"There is no reason to ever mention 7 years again, please," Trump told Nielsen.
Read more: 'We Can Build The Wall in One Year:' Trump Tells DHS Never to 'Mention 7 Years Again'
DACA AMNESTY: HOW TO MAKE IT USELESS TO THE DEMOCRAT PARTY FOR THE NEXT 25 OR 50 YEARS
Posted: 10 Jan 2018 12:37 AM PST
Bottom line: The Democrat Party wants amnesty for illegals because of their votes.
There are two ways to live legally in America:
As Permanent Resident: You can stay in U.S. with your famous Green Card but you cannot vote. The Green Card is good for ten years and cannot be renewed if the holder committed a crime. After being permanent resident for at least 5 years, a legal resident can apply for naturalization ( citizenship ).
As Citizen: Has a legal right to vote
As I've said earlier, the Democrat Party wants amnesty for illegals because of their votes.
However, if all the DACA/amnesty recipients would be granted, not citizenship which would make them eligible to vote, BUT a 25 or 50 years of  legal residency before being allowed to apply for citizenship, then we're talking of DACA/all amnesty recipients pretty much useless to the Democrat Party for the next 25 or 50 years because they could not vote. If they vote and get caught, they cannot renew their residency and would be deported right away.
Is it fair? Yes. Being an illegal is a crime. There should be a consequence for breaking the law.  The government is giving them what they want, which is to live in America, while at the same time making them pay the price for previously living in the country illegally.
DEM REP. CALLING FOR LAWMAKERS TO WEAR BLACK FOR TRUMP'S STATE OF THE UNION ADDRESS
Posted: 09 Jan 2018 11:19 PM PST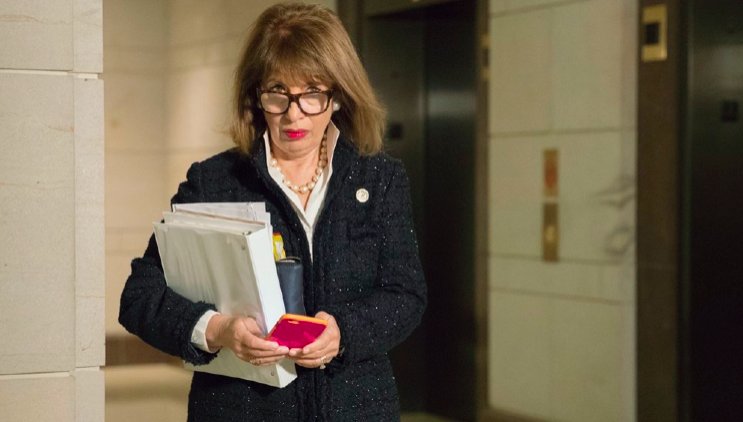 ( The Hill ) Rep. Jackie Speier (D-Calif.) said she and other female House members are inviting lawmakers — both male and female — to wear black to President Trump's State of the Union address later this month in solidarity with the anti-sexual harassment "Me Too" and "Times Up" movements.
"This is a culture change that is sweeping the country and Congress is embracing it," Speier told The Hill in a statement.
She said the Democratic Women's Working Group, which includes all of the female House members, was encouraging lawmakers from both sides of the aisle to wear black to the event, and that support is very high.
NBC News first reported the story.
REALLY? U.S. HAS A NATIONAL MANGO BOARD WITH 18 MEMBERS, $6.7 MILLION ANNUAL BUDGET
Posted: 09 Jan 2018 09:14 PM PST
Judicial Watch – NEW: Even those who follow government closely may not know that the United States has a National Mango Board with a multi-million-dollar budget to help increase consumption of the juicy tropical fruit. This is a serious matter that is handled at the presidential cabinet level. The Mango board is a type of panel that was authorized by Congress decades ago and has 18 members who are appointed by the secretary of the U.S. Department of Agriculture (USDA). It operates under a USDA oversight body known as the Agricultural Marketing Service (AMS). Based in Orlando, Florida, the National Mango Board has a generous $6.7 million annual budget, according to USDA figures…
Read more: U.S. Has a National Mango Board With a $6.7 Million Budget – Judicial Watch
TRUMP ATTORNEY MICHAEL COHEN FILES LAWSUIT AGAINST FUSION GPS AND BUZZFEED
Posted: 09 Jan 2018 07:16 PM PST
The Clinton-funded Russian dossier via Fusion GPS, published by Buzzfeed, accused Michael Cohen of going to Prague, Czech Republic to meet with Russian agents.
ABC News reported:
Michael Cohen, Donald Trump's personal attorney and close confidant, says he filed a pair of lawsuits on Tuesday, one in state court against the popular website BuzzFeed and the other in federal court against the private investigative firm Fusion GPS.

In both suits, Cohen claims that the infamous dossier of salacious but unconfirmed allegations of collusion between members of the Trump campaign and Russian agents compiled by Fusion GPS and later published by BuzzFeed contained "false and defamatory" allegations that resulted in "harm to his personal and professional reputation, current business interests, and the impairment of business opportunities."

According to the federal complaint, Fusion GPS, co-founded by former Wall Street Journal reporter Glenn Simpson, "recklessly placed [the dossier] beyond their control and allowed it to fall into the hands of media devoted to breaking news on the hottest subject of the day: the Trump candidacy."

According to the New York state complaint, which names BuzzFeed's top editor Ben Smith as well as Ken Bensinger, Miriam Elder and Mark Schoofs, Cohen claims "even though Defendant Buzzfeed expressly acknowledged the unverified (and potentially unverifiable) nature of the Dossier's allegations, Defendant BuzzFeed published the un-redacted Dossier and the Article anyway — without attempting to determine the veracity of these reports with Plaintiff himself."
OBAMA'S ARROGANCE LED TO REAL WORLD DISASTERS LIKE ISIS AND SYRIA – SAYS EX-UK PM DAVID CAMERON AIDE
Posted: 09 Jan 2018 06:27 PM PST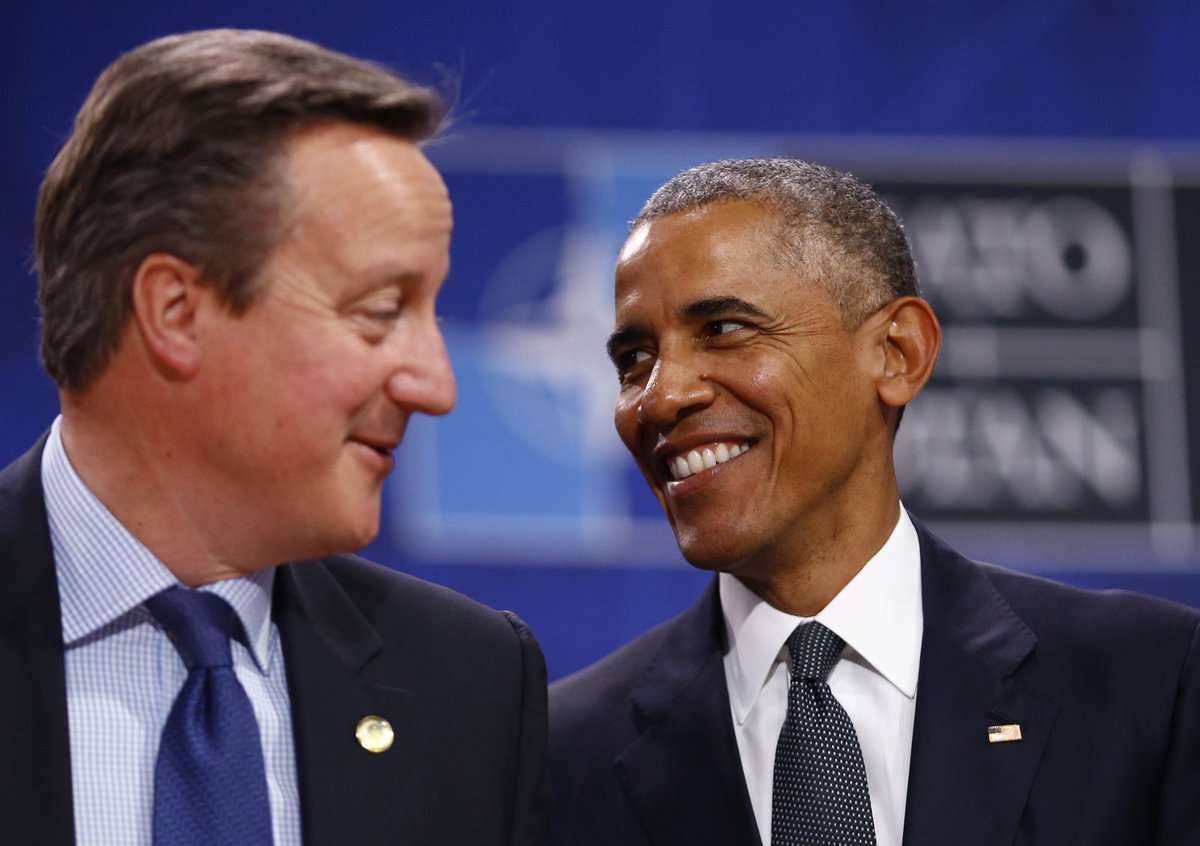 Steve Hilton, once one of former British PM David Cameron's most senior advisers, said Barack Obama's arrogance led to "real-world disasters" like Syria and ISIS.
From Daily Mail:
Hilton is also hosting a Fox News show on Sundays called The Next Revolution and used it to jump into the aftermath of the publication of the explosive book Fire and Fury, on Donald Trump's time in the White House.
The former Downing Street adviser was highly critical of Mr Obama and said: 'My old boss, former British prime minister David Cameron, thought Obama was one of the most narcissistic, self-absorbed people he'd ever dealt with.'
'Obama never listened to anyone, always thought he was smarter than every expert in the room, and treated every meeting as an opportunity to lecture everyone else.
'This led to real-world disasters, like Syria and the rise of Isis.'
OUCH! EX-BRITISH PM DAVID CAMERON: OBAMA WAS NARCISSISTIC AND SELF-ABSORBED
Posted: 09 Jan 2018 06:17 PM PST
( Daily Mail ) Former British PM David Cameron thought Barack Obama was one of the 'most narcissistic and self-absorbed people' he had ever met
Steve Hilton tried to shatter view Barack Obama and David Cameron were close 
He tore into the former US President for thinking he was the smartest in the room
David Cameron thought Barack Obama was one of the 'most narcissistic, self-absorbed people' he had ever dealt with, his former strategy guru has claimed.
While in office the two leaders had a cosy bromance and were pictured high-fiving and playing rounds of golf and ping pong together.
But Steve Hilton tore into Mr Obama for thinking he was 'smarter' than everyone else in the room.
And he claimed that his old boss Mr Cameron would get wound up by the ex President's self absorption.
LYING WOLFF NOW ADMITS HE DID NOT INTERVIEW ANY TRUMP CABINET MEMBERS FOR HIS BOOK 'FIRE AND FURY'
Posted: 09 Jan 2018 06:02 PM PST
'Fire and Fury' author Michael Wolff spoke with CBS on Tuesday morning. Wolff admitted  that he did not interview Vice President Mike Pence or any Cabinet members, though some of the more incendiary claims in his book "Fire and Fury" are allegedly shared by Trump's Cabinet members.
Infowars posted the transcript:
Host Norah O'Donnell asked Wolf, "Did you speak to any members of the president's Cabinet for this book?"
Wolff responded, "I did not."
You did not?" O'Donnell repeated.
"I did not," Wolff confirmed.
She then asked Wolff if he ever interviewed Vice President Mike Pence.
"I did not," Wolff said again.
O'Donnell also noted Trump denied having ever been interviewed by Wolff.
"The president denies he ever spoke to you for the book, at all," O'Donnell said.
BIAS! GOOGLE CAUGHT => FACT-CHECK FEATURE TARGETS CONSEVATIVE SITES ONLY
Posted: 09 Jan 2018 05:55 PM PST
(  The Daily Caller ) Google, the most powerful search engine in the world, is now displaying fact checks for conservative publications in its results.
No prominent liberal site receives the same treatment.
And not only is Google's fact-checking highly partisan — perhaps reflecting the sentiments of its leaders — it is also blatantly wrong, asserting sites made "claims" they demonstrably never made.
When searching for a media outlet that leans right, like The Daily Caller (TheDC), Google gives users details on the sidebar, including what topics the site typically writes about, as well as a section titled "Reviewed Claims."
Vox, and other left-wing outlets and blogs like Gizmodo, are not given the same fact-check treatment. When searching their names, a "Topics they write about" section appears, but there are no "Reviewed Claims."
In fact, a review of mainstream outlets, as well as other outlets associated with liberal and conservative audiences, shows that only conservative sites feature the highly misleading, subjective analysis. Several conservative-leaning outlets like TheDC are "vetted," while equally partisan sites like Vox, ThinkProgress, Slate, The Huffington Post, Daily Kos, Salon, Vice and Mother Jones are spared.
Occupy Democrats is apparently the only popular content provider from that end of the political spectrum with a fact-checking section.
Big name publications like The New York Times, The Washington Post, and the Los Angeles Times are even given a column showcasing all of the awards they have earned over the years.
Read more: Google CAUGHT, New Feature Only Attacks Conservative Sites
You are subscribed to email updates from 70news.
To stop receiving these emails, you may unsubscribe now.
Email delivery powered by Google
Google, 1600 Amphitheatre Parkway, Mountain View, CA 94043, United States