---
Posted: 10 Jan 2018 09:12 AM PST
RICHMOND, Va. — Virginia state Del. Danica Roem (D-Manassas) was sworn in on Wednesday.
Roem last November defeated former state Del. Bob Marshall, an anti-LGBT Republican who had represented the 13th District since 1992. Roem, a former journalist, is the first openly transgender person ever seated in a state legislature in the U.S.
Roem is among the five openly LGBT members of the Virginia General Assembly.
State Del. Dawn Adams (D-Richmond), who defeated former state Del. Manoli Loupassi (R-Richmond), is the first out lesbian elected to the General Assembly. The joined state Sen. Adam Ebbin (D-Alexandria) and state Dels. Mark Sickles (D-Fairfax County) and Mark Levine (D-Alexandria).
Roem and Adams were sworn-in on the same day the 2018 legislative session began.
The Republicans currently have a 51-49 seat majority in the Virginia House of Delegates.
Governor-elect Ralph Northam and Lieutenant Gov.-elect Justin Fairfax, who are both Democrats, will be inaugurated on Saturday. Democrat Attorney General Mark Herring, who was re-elected last November, will be sworn-in for a second term on the same day.
Ginuwine receives backlash for refusing to kiss trans 'Celebrity Big Brother' co-star
Posted: 10 Jan 2018 08:52 AM PST
Ginuwine has sparked controversy after he refused to kiss his fellow "Celebrity Big Brother UK" co-star India Willoughby.
The interaction began when Willoughby, who is a transgender broadcaster in the U.K., asked Ginuwine, a D.C. native, if he would date a transgender woman.
"I'm a woman, right," Willoughby says. "Forget about any 't's, or anything in front of it. So, on that score, you would date me, wouldn't you?"
"Not if you told me you was trans," Ginuwine replies.
"No, no, I'm not telling you I'm trans," Willoughby says. "I'm a woman."
"A woman? Yeah," Ginuwine says.
Willoughby reaches in to kiss the singer who quickly pulls away.
The clip has divided social media as some people felt Ginuwine was being transphobic and close-minded.
Ginuwine discriminates against trans women, as do most cis men.
That was India's point. #cbb

— Pineapple Jimmy (@TonyTheNarwhal) January 7, 2018
Irrespective of how nasty India is, (& she hates other trans ppl too), does Ginuwine know how much he's insulted ALL trans women by saying he'd never date a trans woman. Also presumptuous & arrogant of him to assume we'd all be lining up to go out with him.

— Katie (@Katie97531200) January 7, 2018
The shit between India and Ginuwine IS transphobia & im tired of them saying that it isn't. If you say you won't date someone because they're trans but you would date them if you didn't know, IT IS TRANSPHOBIA.

— Kiera (@ForeverRawrrr)
Meanwhile, other people thought he has a right to his opinion and Willoughby was harassing the singer. Malika Haqq, who is also on "Celebrity Big Brother UK," defended Ginuwine saying there's nothing wrong with him choosing who he wants to date.
I completely agree with Malika, Ginuwine has the choice/right to date or not date whoever he wants, just as I'm sure he probably wouldn't date Ann, would she storm off and be mad , no .. I feel that India is taking things as a personal attack .. and they aren't ..

— Susan Nathan-Meloy (@SusanMeloy) January 7, 2018
That's ridiculous. He's entitled to his own sexual preferences and that doesn't include transwomen but plenty more fish in the sea for India

— James Anderson (@JamesLeslie123) January 8, 2018
India asked Ginuwine if he'd date a trans woman and he simply said No – just like when India was asked if she'd date a woman and she said No

— Lee (@sunlessreign481) January 8, 2018
Ginuwine saying he wouldn't date a trans woman is a preference not discrimination… plus he barely knows the woman, if you out here kissing random people then you got a problem

— Ashley (@ItsAshley____) January 8, 2018
Ricky Martin and Jwan Yosef give a tour of their Los Angeles home
Posted: 10 Jan 2018 08:10 AM PST
Ricky Martin and his fiancé Jwan Yosef opened their Los Angeles home that they share with their nine-year-old twin boys, Matteo and Valentino, for a photo shoot for Architectural Digest. 
"We were considering living in London or New York City, but then we decided to rent in Los Angeles for a month, to get a feel for the vibe. L.A. totally caught us off guard—we loved it. By the end of the month, we knew we wanted to be here," Yosef told Architectural Digest.
The couple enlisted out designer Nate Berkus to decorate their home with functionality in mind.
"We weren't interested in a completely decorated home with a specific look done to the last detail," Yosef says. "We wanted to get the basics covered so it would be comfortable for us and the kids, but we left plenty of room for the house to grow and evolve in the years to come."
Martin and Yosef also note that they weren't focused on the latest home designs. Martin included a desk he has owned for more than 20 years to the decor.
"It was my first real piece of furniture, and it works perfectly here," Martin says. "Jwan has impeccable taste, so I give him most of the credit for how good everything looks. My main concern was for comfort and practicality, and I think we've accomplished that."
Gay lead character straight-washed in NBC drama 'Rise'
Posted: 10 Jan 2018 07:49 AM PST
NBC drama "Rise" is based on the true story of closeted high school teacher Lou Volpe but in the upcoming TV series, Lou will be straight.
"Rise" follows Lou Mazzuchelli (Josh Radnor), a straight high school teacher who chooses "Spring Awakening" for his first production at the school. It's based on the non-fiction book "Drama High: The Incredible True Story of a Brilliant Teacher, a Struggling Town and the Magic of Theater" by Michael Sokolove which explores the real-life Lou's teaching experiences while struggling with his sexuality.
According to Vulture, executive producer Jason Katims explained during the Television Critics Association press tour that he changed Lou's sexuality so he could relate more to the character.
"We took [the book] as an inspiration, and then I really felt like I needed to make it my own story," Katims says. "With Lou's family life and Lou's family itself, there's a lot of reimagination. Not just in terms of gay or straight, but in terms of the family structure."
Katims promises that even with Lou being straight the show won't "shy away from issues of sexuality." There will be a transgender student and a closeted gay teen featured in the show.
"I was inspired to tell the story of Michael [Ellie Desautels], this transgender character, and Simon [Ted Sutherland] who's dealing with his sexuality and growing up in a very conservative religious family," Katims says. "Those stories felt like they resonated with me as a storyteller, I wanted to lean into that."
"Rise" premieres on March 13 on NBC.
Rapacity runs rampant amid GOP chaos
Posted: 10 Jan 2018 03:30 AM PST
My favorite Western, the 1970 film Little Big Man, has a beautiful scene where the old Lakota chief, who has the gift of being invisible, walks with Dustin Hoffman through a massacre by General Custer, and they emerge unscathed.
I thought of that last week as Jefferson Beauregard Sessions III, the Confederate throwback who has lately defiled the U.S. Department of Justice, calmly persisted in his mission to turn back the clock on social progress amid the insult match between Donald Trump and Steve Bannon, and despite rumors of his own impending dismissal. He enjoys his work too much.
While progressives reached for our popcorn and watched impeachment commercials, Sessions threatened to enforce federal laws against marijuana in states like California that have legalized its use. President Trump proposed to allow offshore oil drilling in most American waters, disregarding the environmental risk. Interior Secretary Zinke continued his quest to sell off public lands. Education Secretary DeVos continued seeking to undermine public education. Assaults against the rights of women, trans people, and immigrants proceeded apace.
Republicans feed white nationalist resentments while servicing military bloat and big oil at the expense of public safety and health. Along the way, they lie and cheat with abandon. Sessions brays about law and order even as his boss obstructs justice, threatens press freedoms, and violates the Constitution's foreign emoluments clause. Sessions backs militarized police.
You might not care about this if your own front door is not being knocked down with a battering ram, or your parkland or coastal community or reproductive choices are not harmed by current goings-on in the halls of power. Privilege goes unrecognized by many who have it, because it is often tacit. Privilege is about things you can take for granted that others cannot. When I leave my apartment, my white privilege automatically follows me. Being white means I am far less likely to be stopped by police than a black person. When I pull out my wallet or mobile phone, it is not mistaken for a gun.
Trump and his allies do not care about America's diverse population, but only about their angry base and plutocrats. Traditional norms and restraints are swept aside in homage to greed and in contempt for considerations of the common good.
If you think that a "wave election" is inevitable in November, and that this president who boasts about the size of his nuclear button will be checked by Democrats retaking one or both houses of Congress, you might want to curb your overconfidence. Fifteen months ago, most of us expected the first woman president to be elected. There are many factors in any election result, but to deny that racism and sexism infect our politics is to be willfully blind. Ignorance, fear, and aggression drive us still.
In his second inaugural address, President Obama, after quoting the Declaration of Independence, said, "[H]istory tells us that while these truths may be self-evident, they've never been self-executing." If we match Republican backstabbing with liberal purity tests, the GOP agenda's unpopularity will not stop it from being implemented. We will be overrun, and progress that we take for granted will be undone by fanatics who do not care that their standard bearer is unstable and unfit.
The past year's resurgent attacks on minorities and women reflect a blinkered notion of worth akin to the fiction that only corporate titans generate wealth. These lies and the rapacity they justify must be fought not only for the sake of the direct victims, but to unleash the cultural and commercial vitality without which America cannot compete moving forward. Yielding to the exclusive and supremacist ways of the past will pull us apart. A growing diversity of creators and innovators uphold our best values and prospects. We must defeat the predators and plunderers for all our sakes.
Just as the Constitution is not self-enforcing, our history is not self-preserving. Our collective memory is one of the precious things under threat from our modern-day Visigoths. Memory is power. In a cold season, let us warm and rouse our young ones with the stories of people they never knew who fought for their happiness.
Richard J. Rosendall is a writer and activist. He can be reached at rrosendall@me.com.
Copyright © 2018 by Richard J. Rosendall. All rights reserved.
Two Va. lawmakers introduce bills to ban conversion therapy for minors

Posted: 10 Jan 2018 03:00 AM PST

State Sen. Scott Surovell (D-Fairfax County) on Jan. 5 introduced Senate Bill 245. State Del. Patrick Hope (D-Arlington County) on the same day introduced House Bill 363.

Equality Virginia Executive Director James Parrish on Tuesday said in a statement that his organization is "grateful to Sen. Surovell and Del. Hope for making a bill to ban conversion therapy an early part of their legislative agendas." Parrish also noted nine states and D.C. have banned the widely discredited practice.

"I trust that Virginia's General Assembly will side with the majority of Virginians who believe this destructive practice should be outlawed," he said.

The Virginia General Assembly's 2018 legislation begins on Wednesday.

Hope introduced a similar bill in 2015 and 2016. A bill that would ban conversion therapy to minors in Maryland is expected to be introduced during the state's 2018 legislative session that also begins on Wednesday.

RICHMOND, Va. — Two Virginia Democrats have introduced bills that would ban so-called conversion therapy for minors in the state.
Posted: 09 Jan 2018 05:18 PM PST
Shakespeare Theatre Company presents "Hamlet" at Sidney Harman Hall (610 F St., N.W.) Jan. 16-Feb. 25.
Michael Urie, a queer actor known for his roles in "Ugly Betty" and "Buyer & Cellar," stars as Hamlet, a Danish prince who returns home from university to find his mother has remarried and his uncle is now on the throne. Hamlet's father's ghost appears wanting revenge and Hamlet must decide if he will seek vengeance. Michael Kahn directs the Shakespeare classic. Tickets range from $44-118.
For more details, visit shakespearetheatre.org.
Posted: 09 Jan 2018 05:07 PM PST
Shakira brings her "El Dorado World Tour" to Capital One Arena (601 F St., N.W.) on Tuesday, Jan. 16 at 7:30 p.m.
The show, in promotion of her 11th studio album "El Dorado," will feature a set list of her biggest hits such as "La Bicicleta," "Chantaje," "Me Enamoré" and "Déjà vu." Doors open at 6:30 p.m. Tickets range from $60-160.
For more details, visit ticketmaster.com.
Posted: 09 Jan 2018 04:52 PM PST
Mid-Atlantic Leather Weekend runs Jan. 12-14 at the Hyatt Regency on Capital Hill (400 New Jersey Ave., N.W.).
On Friday, Jan. 12 registration begins at 3 p.m. with the exhibitor hall open from 4-10 p.m. From 10 p.m.-3 a.m. the Highwaymen TNT hosts its Impact dance party. On Saturday, Jan. 13 the exhibit hall is open from 11 a.m.-6 p.m. Other events include Puppy Park from 11 a.m.-1 p.m. and the Onyx cocktail party and gear show from 2-6 p.m. On Sunday, Jan. 14 brunch is from 10 a.m.-noon. The exhibitor hall is open from 11 a.m.-5 p.m. Mr. Mid-Atlantic Leather Contest is from 1-4 p.m. followed by the Revival closing dance party from 10 p.m.-4 a.m.
Weekend admission pass is $30. Friday passes are $15, Saturday passes are $20 and Sunday passes are $15. For more details and a complete list of events, visit leatherweekend.com.
There are also various events throughout D.C. celebrating MAL weekend.
D.C. Leather Pride gets the festivities started with a Welcome to D.C. party at the D.C. Eagle (7301 Benning Rd., N.E.) on Thursday, Jan. 11 from 9 p.m.-3 a.m. DJ Barber Streisand will spin tracks. Local leather titleholders will host the event. For details, visit facebook.com/dcleatherpride.
Mr. Intentional Rubber hosts a Rubber Meet and Greet at the Hyatt Regency (400 New Jersey Ave., N.W.) on Friday, Jan. 12 from 7-9 p.m. There will be a cash bar. Gear is encouraged with rubber preferred. For more information, visit facebook.com/mirubb.
Honcho hosts a MAL party at U Street Music Hall (1115 U St., N.W.) on Friday, Jan. 12 from 10 p.m.-4 a.m. Mike Servito, Justin Cudmore, the Bunker NY, d'Ahemar and Clark Price will play music. This event is for ages 18 and up. Guests 18-20 admitted by advance ticket only. There will be a full clothes check for $2. Tickets are $12 in advance and $20 at the door. For details, visit facebook.com/honchopgh.
Posted: 09 Jan 2018 04:46 PM PST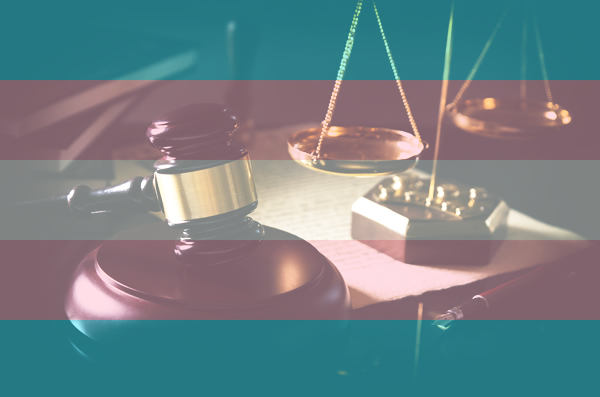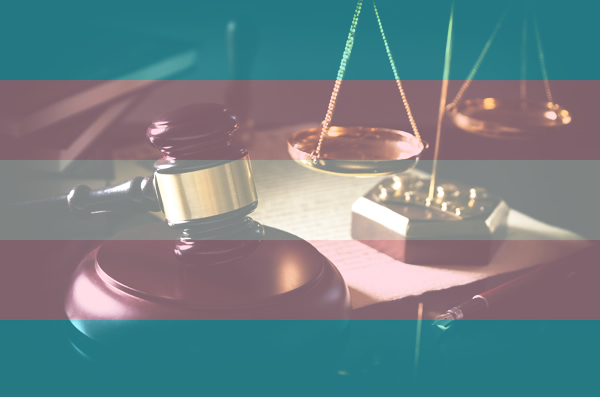 TransLAW: Trans Legal Advocates of Washington host a name and gender change clinic at Whitman-Walker Health (1525 14th St., N.W.) on Wednesday, Jan. 10 from 6:30-9:30 p.m.
Law professionals will explain how to start the name and gender change process. Financial aid is available. Walk-ins are welcome but attendees are encouraged to RSVP by calling Lee Hicks at 202-939-76-27 or emailing lhicks@whitman-walker.org.
For more information, visit facebook.com/dctranslaw.