---
Ellen DeGeneres laughs off Eric Trump's 'Deep State' conspiracy theory
Posted: 04 Jan 2018 09:38 AM PST
Ellen DeGeneres addressed Eric Trump's conspiracy theory that she is somehow involved in the "Deep State" during her opening monologue on "Ellen" on Thursday.
The second eldest Trump son had tweeted a screenshot of Twitter's follow suggestions which included Hillary Clinton, Barack Obama and DeGeneres. He captioned the photo, "Shocking… once again, here are the @Twitter "suggestions" of who I should follow. #DeepState."
DeGeneres began the segment by saying she noticed her name was trending on Twitter but it wasn't because of the debut of her primetime game show "Ellen's Game of Games."
"So, I have some questions. First of all, which one is Eric? Did he kill the elephant or the cheetah?" DeGeneres jokes.
The daytime talk show host continued on to call the claim "ridiculous" and said that "no one has undermined Donald Trump more than Donald Trump."
"I just wanna say, Eric, I am honored that you think that I'm powerful enough to be part of a government conspiracy," she says. "I am sorry to disappoint you, I am not part of the Deep State. Even if somebody wanted me to be involved, I don't have that kind of time. I've got my gay agenda meetings on Mondays. I've got on Wednesday Beyoncé and I host an illuminati brunch. And then Portia and I on the weekends are desperately trying to have a baby so I can't. I don't have time."
DeGeneres went on to say that a possible reason she appeared as a Twitter suggestion is due to the social networking site's algorithm which calculates that his siblings follow her.
"But there's probably another explanation for why Twitter suggested that you follow me," DeGeneres says. "I mean, it could be a conspiracy or it could be because your sister Ivanka follows me on Twitter, and your sister Tiffany follows me on Twitter and maybe you should follow me. I mean, because I post a lot of cute videos."
Watch below.
Republicans to retain control of the Va. House of Delegates

Posted: 04 Jan 2018 09:11 AM PST

Simonds requested a recount after Yancey beat her in the 94th District by 10 votes.

Election officials last month said Simonds beat Yancey by an 11,608-11,607 vote margin. A three-judge panel that was expected to certify the results on Dec. 19 determined one of the ballots contained a vote for Yancey.

The Daily Press newspaper reported it remains unclear whether Simonds will request a recount.

The Republicans will have a 51-49 majority in the House of Delegates when the 2018 legislative session begins on Jan. 10.

A federal judge in Alexandria on Friday will hear oral arguments in a lawsuit that challenges the results of the election between Republican Bob Thomas and Democrat Joshua Cole in the 28th District after 147 voters in Stafford County and Fredericksburg received the wrong ballots. The Virginia House Democratic Caucus is seeking a new election in the contested race.

The Republicans will retain control of the Virginia House of Delegates after election officials on Thursday drew state Del. David Yancey (R-Newport News)'s name from a bowl to break the tie in his race against Democrat Shelly Simonds.
'Tax the rich' slogan suddenly a Democratic dilemma
Posted: 04 Jan 2018 08:27 AM PST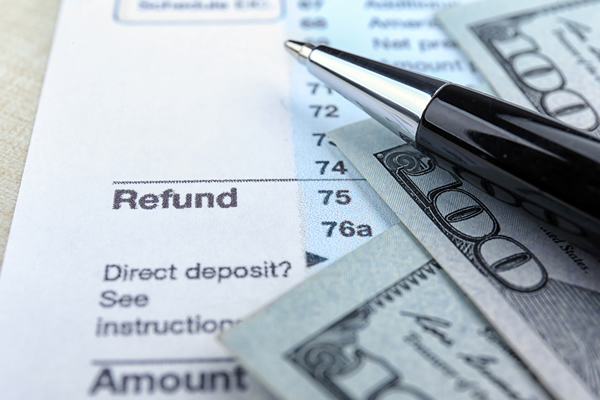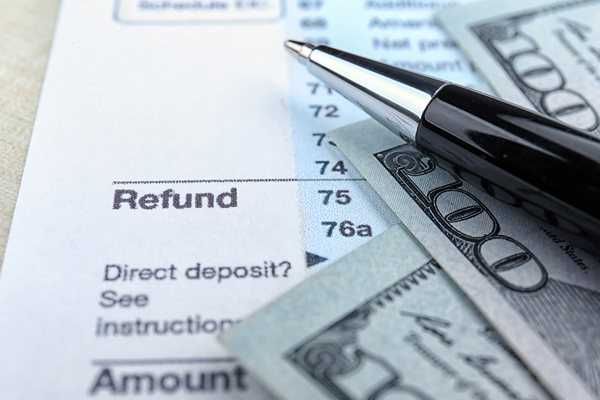 Tax reform has historically proven to be one of the most difficult national legislative achievements, despite popular support for tax cuts. The federal tax law approved last month represents the first substantial revision of tax rates in nearly 40 years.
The Tax Cuts and Jobs Act accomplished multiple fundamental revisions to the tax code. One of those provisions, a federal deductibility cap of $10,000 for property taxes combined with either state and local income or sales taxes, caused an uproar last week among well-to-do taxpayers in several high-tax states, including in D.C.
The cap prompted a panic-rush by some to pre-pay property taxes in the hope of shoehorning advance payment under last year's unlimited deductibility. As it turns out, due IRS advisory regarding the scheme, most of those pre-payments will become merely interest-free loans to local governments.
This unseemly drama served as indirect warning of a dilemma facing Democrats as a result of a significant core base of supporters being upper-income urban and suburban financial elites in party-controlled high-tax jurisdictions.
The hoopla bemused the vast majority of taxpayers, 70 percent nationally and 60 percent in the D.C. region, who don't itemize or advantage these deductions. Add to that number the majority among those who do itemize unaffected by the new deduction cap or for whom the newly doubled standard deduction offsets the difference.
The left-leaning Tax Policy Center clearly identified that it is the affluent that are affected. More than 96 percent of resulting tax increases will be paid by those in the top 20 percent of income distribution – and most of it by those in the top 10 percent.
In other words, wealthier taxpayers will pay more.
The irony was readily apparent. It was the moment when "tax-the-rich" sloganeering in locales politically dominated by aligned voters transformed into hard-nosed economic reality – and became an admonishment for Democrats.
To paraphrase RuPaul: "How in the hell are you going to keep screaming 'tax the rich' if you aren't willing to pay higher taxes yourself?"
Perversely, the outcry over the deduction limitation emanated from those commonly advocating higher taxes on the wealthy and increased spending for costly programs and new entitlements. It was apparently "other rich people" being referenced, and not including high-income partisans in high-end homes in high-tax jurisdictions.
Federal tax policy has long subsidized private home ownership, particularly for upper-income homeowners purchasing expensive properties. The new tax law scales back those taxpayer subsidies, something once considered impossible.
Maybe it's the messenger and not the message. Perhaps the well-to-do predominantly Democratic partisans wouldn't openly contradict their tax policy positions had these changes not been enacted by Republicans and signed by a White House occupant they loathe.
After all, most economists assert that reducing government subsidization of homeownership – which is broadly assigned partial blame as among factors provoking the Great Recession – will tend to slow the trajectory of skyrocketing housing prices and benefit those increasingly frozen out of the purchase market.
Opponents of tax relief, benefiting nearly all taxpayers and especially the working and middle classes, have been shameless in misrepresenting the facts. The liberal Tax Policy Center estimates that nearly 90 percent will see a reduction in taxes, with less than 5 percent experiencing a tax increase. The average tax cut will be slightly more than $2,000 per year.
Instead, those who don't favor tax cuts and reduced government spending aggregate the dollar amount among those paying the most in taxes, skewing perceptions regarding who actually benefits while ignoring that higher percentage reductions convey to those most in need. Or they focus on the "temporary" decade-long timeline, required by congressional legislative rules, inadvertently reminding voters Democrats may not actually support an extension.
Most dangerous for Democrats is watching a critical constituency of aligned affluent urban-area voters go berserk over a special-interest deduction and hearing wealthier partisan supporters object to paying more – whether or not they "feel" rich and despite the party slogan.
Mark Lee is a long-time entrepreneur and community business advocate. Follow on Twitter: @MarkLeeDC. Reach him at OurBusinessMatters@gmail.com.
Posted: 04 Jan 2018 07:10 AM PST
The Comings & Goings column is about sharing the professional successes of our community. We want to recognize those landing new jobs, new clients for their business, joining boards of organizations and other achievements. Please share your successes with us at comingsandgoings@washblade.com.
Congratulations to Kris Perry who has been named president of the Save the Children Action Network (SCAN). SCAN is the advocacy arm of Save the Children. SCAN's current president, Mark Shriver, will assume the role of CEO. Shriver said, "We are thrilled to have someone of Kris' depth and experience in early childhood development and political strategy help us take SCAN to the next level, ensuring we have an even bigger impact for kids in this country and around the world."
Perry said, "I'm thrilled to join the talented team at SCAN to help achieve crucial victories for children and families across America and around the world. … I look forward to helping SCAN's noble work to make candidates' and lawmakers' support for young children a deciding issue when voters cast their ballots in 2018, 2020 and beyond."
Perry has dedicated her career to advocating for young children and their families most recently as executive director of the First Five Years Fund, and previously as executive director of First 5 California, and executive director of First 5 San Mateo County. Perry served as a member of the SCAN board prior to accepting this position as president.
Many know Perry from when she and her wife Sandy were the plaintiffs in the Hollingsworth v. Perry legal challenge to California's Proposition 8 that resulted in restoring marriage equality to the state of California. She received her bachelor's from the University of California, Santa Cruz California and her master's of Social Work, San Francisco State University.
Congratulations also to Dustin Wright, who was recently promoted into the Senior Executive Service (SES) after 21 years of federal service. Wright's first assignment as a member of the SES will be as the Assistant Inspector General for Investigations with the U.S. Department of Energy Office of Inspector General. During his 21-year federal career, he has served in the U.S. Border Patrol and two other Offices of Inspector General.
He began his career as a Border Patrol agent in 1996 and worked his way up the ladder.  Dustin said, "I am proud to have served in the federal government and to make it my career." In his most recent position as Deputy Assistant Inspector General for Investigations in the Department of Energy, he received numerous awards for service and among his other accomplishments successfully wrote, revised and navigated a new department directive detailing reporting requirements of employees and contractors to the Office of Inspector General and supervised and innovated investigative and hotline operations.
Congratulations also to Chip Lewis, who begins his new position as director of communications at NMAC, formerly the National Minority AIDS Council. According to its website, "The new mission from NMAC calls on us to lead with race. NMAC's urgency is the numbers. Black women are 20 times more likely to get HIV than white women. 50% of black gay men will have HIV by the time they are 35 (8% of white gay men are infected). Even with quality HIV services, the results for many black women and gay men of color are awful. What are we doing or not doing that makes HIV so racially polarized? Leading with race for NMAC means: Normalize discussion about race within the HIV movement; Bending the curve of new HIV infections; and Retaining people of color living with HIV in care."
Prior to joining NMAC, Lewis spent a good deal of his career at Whitman-Walker Health in various roles including deputy director of communications. Prior to that he served as press secretary for Rep. Peter Visclosky (D-Ind.).
Posted: 04 Jan 2018 06:58 AM PST
D.C.'s LGBT scene is filled with events all year long. We've compiled a list of what's coming this year. Details are pending for some events, especially those later in the year. Keep reading the Blade throughout 2018 for updates.
Mid-Atlantic Leather Weekend is Jan. 12-14 at the Hyatt Regency Capitol Hill (400 New Jersey Ave., N.W.). Details at leatherweekend.com.
The Capital Pride Alliance invites LGBT community members to march in the annual MLK Holiday Parade in Anacostia Park (1900 Anacostia Drive, S.E.) on Jan. 15 from 10 a.m.-2 p.m. Visit the Facebook event page for details.
Reel Affirmations has screenings scheduled throughout the year starting with "CatSkin" on Jan. 19. Details and 2018 passes available at reelaffirmations.org.
Pride Reveal will be held in mid-January, based on past scheduling. Details coming soon. Visit capitalpride.org for more.
The Brother Help Thyself grant/awards reception is Jan. 20 at the Baltimore Eagle (2022 N. Charles St.) in Baltimore. Details at brotherhelpthyself.net or on the BHT Facebook page.
The CAMP Rehoboth Chorus kicks off its 2018 season with "It Takes Two!" Jan. 20 at the CAMP Rehoboth Community Center (37 Baltimore Ave., Rehoboth Beach, Del.). Details at camprehoboth.com.
The Helen Hayes Award nominees will be announced in late January or early February at the National Theatre, based on past scheduling. Details are also pending on the ceremony, which is usually held the first week in April. Check back later at theatrewashington.org.
Wig Night Out, an annual Point Foundation benefit, is scheduled for Jan. 27 from 7-9 p.m. at JR.'s Bar (1519 17th St., N.W.). For details, check here.
Equality Virginia's Day of Action will be held on Feb. 5 in Richmond at the Library of Virginia (800 E. Broad Street, Richmond). Details at equalityvirginia.org.
The Blade's "Most Eligible Singles" party is Feb. 10. The issue comes out Feb. 9.
Scarlet's Bake Sale is tentatively scheduled for Feb. 10. No word yet on this year's location or theme, but it is usually held at the D.C. Eagle (3701 Benning Rd., N.E.). Scarlet's Foundation has a Facebook page that will have more information closer to the date.
The Blade's Spring Arts Preview special issue comes out March 2.
The 2018 date has yet to be announced, but the 2017 Al Sura White In Black event was held on March 4. More information soon at alsurainc.org.
The Gay Men's Chorus of Washington is performing two "Make America Gay Again" concerts on March 17 at the Lincoln Theatre (1215 U Street, N.W.) at 4 and 8 p.m. Tickets are $25-65. All four of the group's adult ensembles also perform a "Small Ensembles Extravaganza" at the Barns at Wolf Trap (1635 Trap Road, Vienna, Va.) on April 14. "Transamerica," with special guest artists soon to be announced, is June 2-3 at the Lincoln Theatre (1215 U St., N.W.). Full details and ticket info can be found at gmcw.org.
CAMP Rehoboth Women's FEST is April 7-10. Details at camprehoboth.com.
Cherry is April 12-15 at various locations. Details at cherryfund.org.
The Equality Virginia Commonwealth Dinner is April 14 at the Greater Richmond Convention Center (403 N. Third Street, Richmond, Va.). Details at equalityvirginia.org.
Dining Out for Life, a Food & Friends benefit, is usually around the third week in April. No details for 2018 yet announced. Look for more information soon at foodandfriends.org.
No details just yet, but the Gay & Lesbian Activists Alliance will host its 47th anniversary reception and annual Distinguished Service Awards sometime in late April. Look for an announcement soon at glaa.org.
Gay Day at the Zoo (3001 Connecticut Ave., N.W.) is May 6 from 12-5 p.m. Details can be found on the event Facebook page.
No information yet, but Youth Pride is usually held the first weekend of May in Dupont Circle, although it was held in October last year. More information soon at youthpridealliance.org.
The Blade's annual Return to Rehoboth issue comes out May 18 and our Summer Kickoff Party is May 18 at the Blue Moon (35 Baltimore Ave. in Rehoboth).
The Victory Fund National Champagne Brunch is usually held in late May. Check back for more details soon at victoryfund.org.
Trans Pride hasn't been scheduled yet, but usually takes place in late May. Details soon at capitaltranspride.org.
D.C. Black Pride weekend is May 25-28. Details at dcblackpride.org.
If trends continue, the fourth annual Charm City LGBT Film Festival will be in late May. More information soon at creativealliance.org.
The Capital Pride Heroes Gala usually takes place about a week before the Capital Pride opening party in early June. Details soon at capitalpride.org.
The Capital Pride interfaith service is usually slated a day or two before the Capital Pride opening party in early June. Stay tuned for more information at capitalpride.org.
A Capital Pride opening party is planned for June 8.
The Latino GLBT History Project usually holds D.C. Latino Pride events the first and second week in June. Stay tuned for more info soon at latinoglbthistory.org.
Team D.C. always has several Night Out events planned throughout the year. No information yet on 2018 games.
Capital Pride culminates with the parade on June 9 and festival June 10. Many events run in the preceding days. Details at capitalpride.org.
The annual queer music and arts festival PhazeFest was last held July 1 at the 9:30 Club. No word yet on 2018 plans but details will be posted at phazefest.com.
The Blade's annual Summer in the City issue is published July 13.
Baltimore Pride is June 16 (block party) and 17 (festival). More information soon at baltimorepride.org or the Baltimore Pride Facebook page.
The seventh annual 17th Street Festival will likely be in late August or early September. Check later at 17thstreetfestival.org.
The OutWrite LGBT Book Festival is Aug. 3-4. Details at thedccenter.org/outwrite.
The Blade's sixth annual Sports Issue will be out Aug. 24.
No information yet, but the Rehoboth Sundance event is held Labor Day weekend. More information soon at camprehoboth.com.
The D.C. Shorts Film Festival is Sept. 6-17. Details at dcshorts.com.
The Imperial Court of Washington holds its Coronation VII "Gala of the Americas" events the weekend of Sept. 7-9. The Court also holds many other events throughout the year. Details at imperialcourtdc.org.
The Blade's Fall Arts Preview edition is out Sept. 14.
The 22nd annual Human Rights Campaign National Dinner is in October, though the weekend varies from year to year. Details soon at hrcnationaldinner.org.
Baltimore Black Pride is usually the second week of October. Check back for details here.
The Walk & 5K to End HIV is always in late October. More information soon at walktoendhiv.org.
The Blade's annual Best of Gay D.C. issue is out Oct. 19. The release party will be held Oct. 18.
The 17th Street High Heel Race is always the Tuesday before Halloween. Check back on the event Facebook page.
The Equality Maryland Signature Brunch is usually in November. More details soon at equalitymaryland.org.
The 21st annual SMYAL fall brunch will be held in early November based on previous scheduling patterns. Check back later at smyal.org.
Transgender Day of Remembrance is Nov. 20. Details at thedccenter.org.
Posted: 04 Jan 2018 05:19 AM PST
The trope that you're only judged in Washington by what you do professionally has not particularly been Dan Miller's experience. As a long-time performer with Washington Improv Theater (WIT), he's found some of the most enduring and satisfying relationships of his life.
"The thriving improv scene in D.C. is made of people who are creative, hilarious and kind," the 37-year-old Fairfax, Va., native says. "They create this haven of people who are non-judgmental and welcoming and [it's] growing because people are hearing how creative and accepting these folks are."
The new year is shaping up to be a busy one for WIT (witdc.org). In addition to its usual quarterly, eight-week improv training courses offered in Columbia Heights, WIT also offers WIT@Work trainings so employees from all types of fields can learn to "use the principles of improv to enhance creativity, facilitate communication and build teams."
And Improv Actually, part of the Wintry Mix series at the D.C. Arts Center, continues through Feb. 4. It's an improvised romantic comedy inspired by the movie "Love Actually" that Miller created with four LGBT players in the ensemble.
Miller, who both performs and works as external relations director for WIT, took his first class in January 2010 during "a dark time" when he was laid off and "needed to get out of the house."
He says the appeal of improv, which, to do well, he says requires a lot of training and practice ("think of it as training like a football team"), is that it requires both acting and creating.
"In improv, you're both acting and writing at the same time, so it's using every part of your brain and body," Miller says. "You have to be fully engaged, listen intently and react honestly. … The camaraderie built by improv is unparalleled."
Miller is married and lives in Kingman Park with his husband and rescue dog, Hugo. He enjoys improv, writing, going for walks and "doing late-30s nesting activities" in his free time.
How long have you been out and who was the hardest person to tell? 
Since 2001. This is corny, but once I figured myself out telling everyone else was pretty easy. I'm lucky.
Who's your LGBT hero? 
The writer David Rakoff. He passed away a few years back, but I am still awed by his dry wit and the perfection of his word choice.
What's Washington's best nightspot, past or present? 
The late, great Toledo Lounge in Adams Morgan — always and forever my favorite dive bar.
Describe your dream wedding. 
Already had it — a Jewish-Armenian extravaganza in a Puerto Rican restaurant. Open bar with everyone we love in one room.
What non-LGBT issue are you most passionate about? 
Get rid of all the guns.
What historical outcome would you change? 
Is it short-sighted to just say the 2016 election?
What's been the most memorable pop culture moment of your lifetime? 
That episode of "Roseanne" when Becky gets drunk on "tornadoes."
On what do you insist? 
Text if you're going to be late. Also, try not to be late.
What was your last Facebook post or Tweet? 
"If I were any member of the animal kingdom, I'd be a bird trapped in the mall."
If your life were a book, what would the title be? 
"Dan Miller: A Life Spent Quietly Laughing About Something Unrelated"
If science discovered a way to change sexual orientation, what would you do? 
Turn all anti-LGBT members of Congress and the administration gay as their first lesson in empathy.
What do you believe in beyond the physical world? 
The saxophone on Carly Rae Jepsen's "Run Away With Me."
What's your advice for LGBT movement leaders? 
Don't get mired in picking fights with potential allies with whom you largely agree. Concentrate your efforts on combating the real enemies.
What would you walk across hot coals for? 
To show someone a picture of my dog Hugo, even if they don't care. Or know who I am.
What LGBT stereotype annoys you most? 
That gay men and lesbians don't get along. I spent eight years cozily roasting Brussels sprouts with a gay female roommate.
What's your favorite LGBT movie? 
I recently enjoyed "You're Killing Me," a comedic horror movie featuring some of my favorite gay comedians like Jeffrey Self, Drew Droege and Bryan Safi. Also, "Paris is Burning" should be mandatory viewing for all gays.
What's the most overrated social custom? 
Bemoaning that asking "what do you do?" is "such a D.C. question." People do interesting things that they care about.
What trophy or prize do you most covet? 
A full head of hair.
What do you wish you'd known at 18? 
I wish I had understood the zen of improv. Say "yes." Be comfortable with the unexpected. Celebrate mistakes. Put your trust in people and they will support you.
Why Washington? 
It's where my family is. Also, everyone who leaves the improv community in D.C. misses it sorely.
Va., Md. legislative sessions to begin on Jan. 10
Posted: 04 Jan 2018 03:00 AM PST
The 2018 legislative session in Virginia will begin next week with two more openly LGBT members of the General Assembly.
State Delegates-elect Danica Roem (D-Manassas) and Dawn Adams (D-Richmond) will take office in the Virginia House of Delegates on Jan. 10 when the General Assembly convenes. They will join state Sen. Adam Ebbin (D-Alexandria) and state Dels. Mark Sickles (D-Fairfax County) and Mark Levine (D-Alexandria).
Roem, who defeated longtime state Del. Bob Marshall (R-Prince William County), will become the first openly transgender person seated in any state legislature in the country. Adams, who defeated state Del. Manoli Loupassi (R-Richmond), is the first open lesbian elected to the General Assembly.
Marshall, who had been in office since 1992, was one of the General Assembly's most outspoken opponents of LGBT rights.
He co-wrote Virginia's constitutional amendment defining marriage as between a man and a woman that voters approved. Members of the House General Laws Subcommittee in 2017 killed Marshall's bill that would have prohibited Roem and other trans people from using public bathrooms based on their gender identity.
"Bob Marshall presented a very mean-spirited vision each year toward the LGBT community," Equality Virginia Executive Director James Parrish told the Washington Blade on Tuesday.
"It's good to see that he has been sidelined," he added.
Parrish said state Del. Patrick Hope (D-Arlington County) and state Sen. Scott Surovell (D-Fairfax County) plan to introduce a bill that would ban so-called conversion therapy to minors in Virginia. Parrish also told the Blade that he expects lawmakers will once again seek to expand anti-discrimination protections in the state and codify marriage rights for same-sex couples into law.
Control of Va. House remains uncertain
Chris Hurst, a former reporter for WDBJ, a Roanoke television station, last November defeated state Del. Joseph Yost (R-Giles County), who is the first Republican state lawmaker in Virginia to publicly back marriage rights for same-sex couples.
Hurst's girlfriend, WDBJ reporter Alison Parker and her cameraman, Adam Ward, were shot to death in 2015 during a live broadcast.
Hurst is among the 15 Democrats who defeated Republican incumbents in the House of Delegates. It nevertheless remains unclear whether Democrats will control the chamber once the legislative session begins.
The Virginia Board of Elections on Thursday is scheduled to conduct a drawing to break the tie between Democrat Shelly Simonds and state Del. David Yancey (R-Newport News) in the 94th District.
A federal judge in Alexandria on Friday will hear oral arguments in a lawsuit that challenges the results of the election between Republican Bob Thomas and Democrat Joshua Cole in the 28th District after 147 voters in Stafford County and Fredericksburg received the wrong ballots. The Virginia House Democratic Caucus is seeking a new election in the contested race.
"Lots going to happen this week," Parrish told the Blade.
Governor-elect Ralph Northam and Lieutenant Gov.-elect Justin Fairfax's inauguration will take place on Jan. 13. State Attorney General Mark Herring will be sworn in for a second term on the same day.
Conversion therapy bill to be introduced in Md.
The 2018 legislative session in Maryland will also begin on Jan. 10.
A bill that would ban so-called conversion therapy to minors in Maryland is expected to be introduced in the coming weeks.
"It's important to have these types of measures to protect LGBT kids," Jennifer Kent, managing attorney at FreeState Justice, told the Blade on Wednesday during a telephone interview. "This makes sure our kids are protected from harmful 'mental health practices' that have been universally condemned."
Other observers with whom the Blade spoke this week agreed the 2018 gubernatorial and legislative elections will dominate this year's General Assembly.
State Sen. Rich Madaleno (D-Montgomery County), Prince George's County Executive Rushern Baker and former NAACP President Benjamin Jealous are among the Democrats who are running to challenge Republican Gov. Larry Hogan in November.
State Del. Mary Washington (D-Baltimore City) and Gender Rights Maryland Executive Director Dana Beyer are running for the Maryland Senate. Gabriel Acevero, a labor organizer, is running to represent the 39th District in the state House of Delegates.
"It's an election year," Beyer told the Blade on Wednesday, while noting concerns over President Trump and his administration's policies may come to dominate the session. "We're in the midst of this constitutional crisis . . . you never know what you're going to have to do."
Bruce DePuyt, a senior reporter at MarylandMatters.org, told the Blade on Wednesday there is uncertainty in Maryland and other high-income states around the tax bill that Trump signed last month. DePuyt also said the Jan. 19 deadline to avert a federal government shutdown is among the other issues that could impact the legislative session in Maryland.
"There's a lot of uncertainty because of what's happening or not happening in Washington," he said.
Citywide crime down, LGBT-related crime up in 2017
Posted: 03 Jan 2018 02:05 PM PST
While all categories of citywide crime decreased by 11 percent in D.C. in 2017 the number of crimes involving LGBT people as victims appears to have increased, according to Metropolitan Police Department Lt. Brett Parson.
Parson, who oversees the department's LGBT Liaison Unit, said the increase in LGBT-related crime observed by the unit may be due to more people coming forward to report a crime rather than an actual increase in the number of such crimes.
Parson noted that when D.C. Police Chief Peter Newsham took office in 2016 he moved the department's Special Liaison Branch, which includes the LGBT Liaison Unit, under the Executive Office of the Chief of Police.
Since that time, according to Parson, "the activity and visibility – outreach, training, education, and response to crimes and incidents – of the LGBT Liaison unit has increased in the community and within MPD. We are certain the increased activity and visibility has resulted in more cases being referred and brought to the attention of the LGBT Liaison Unit. This may not necessarily reflect an increase in the occurrence of crime, but may be simply that because of that increased visibility and activity more community members and MPD members are reaching out to the LGBTLU."
Parson didn't provide specific figures showing the number of LGBT-related crime incidents investigated or recorded by the LGBT Liaison Unit.
At a news conference on Tuesday, D.C. Mayor Muriel Bowser joined Newsham and the director of the city's Department of Forensic Sciences, which operates a high tech crime lab, in announcing what they called optimistic crime data in the city for 2017.
"Throughout 2017, crime continued to decease in Washington, D.C., with a 22 percent reduction in violent crime, a 9 percent reduction in property crime, and an 11 percent decrease in total crime," a statement released by the mayor's office says.
The statement points out that since 2014, violent crime has decreased by 28 percent, property crime has decreased by 11 percent, and total crime decreased by 14 percent.
"With our community-based approach to crime and violence prevention, we are making progress toward a safer, stronger D.C., but we have more work to do," Bowser said. "Identifying crime patterns, focusing on repeat violent offenders, removing illegal guns from our streets, and quickly testing key evidence are essential parts of combating crime across the District," she said.
"I am proud of what our public safety agencies have accomplished, and in 2018, we will continue to build on that progress," the mayor said.
Although the police department doesn't break down its overall crime statistics based on a victim's sexual orientation or gender identity and expression, it does keep track of hate crimes targeting LGBT people.
Parson noted that preliminary figures for 2017 hate crimes through the end of November show an increase of 13 hate crimes based on sexual orientation – from 38 in 2016 to 51 as of the end of November 2017.
He said the data show a decrease in the number of hate crimes targeting transgender people from 18 in 2016 to 13 as of the end of November 2017.
"As always, these figures are subject to change if further investigation reveals information about a bias-based motive," Parson told the Blade.
There were no reported murders of LGBT people in D.C. in 2017. However, a gay man who was last seen alive in the D.C. gay bar Nellies, Matthew Mickens-Murrey, was found stabbed to death in his apartment in Hyattsville, Md., on May 30, 2017. Prince George's County police say they have no suspect and no known motive in that case.
K-Pop group Loona praised for same-sex love song 'Heart Attack'
Posted: 03 Jan 2018 12:57 PM PST
K-Pop girl group Loona is being praised by fans for their same-sex love song "Heart Attack," which features a romantic relationship between two women in its music video.
In the video, which has received more than half a million views on YouTube, member Chuu appears to have a crush on her bandmate Yves. Chuu spies on Yves with a camera but soon the two women are seen feeding each other strawberries and dancing together.
"The titled track 'Heart Attack' does not interpret the feelings of being in love in a serious way, but with Chuu's own adorable emoticon-like ways," the YouTube video description reads.
Fans were both shocked and excited to see a South Korean pop group include LGBT content which is rarely seen in the industry.
the kpop industry is kinda known for completely shutting down and shying away from anything lgbt,, but then loona comes around and makes a whole ass music video about the newest member falling in love with another female member. i love unique and accepting legends

— (@namchuun) December 29, 2017
new LOONA solo is the lgbt+ bop we all deserve for 2018

— official mothman (@charles_bukake) December 29, 2017
LOONA actually stands for Lesbian Overlords of Our New Age

— ethan / pinned ! (@uItjincha) December 30, 2017
Watch below.
Dave Chappelle slammed for joking about Kevin Spacey allegations
Posted: 03 Jan 2018 12:36 PM PST
Dave Chappelle has come under fire for joking about Kevin Spacey's sexual misconduct allegations in his new Netflix comedy special "The Bird Revelation."
"Wow, I mean it is really bad out here. Kevin Spacey's out here, grabbing men by the pussy. I didn't even know that was possible," Chappelle says.
"I've been to a lot of parties in my day. Never been to a good one that had 14-year-old boys in it. All joking aside, Kevin Spacey shouldn't have done that shit to that kid. He was 14 years old and forced to carry a grown man's secret for 30 years," Chappelle remarks in reference to Anthony Rapp's allegation that Spacey made a sexual advance on him when he was 14 years old and Spacey was 26.
'The saddest part is, if he had been able to carry that secret for another six months, I would get to know how 'House of Cards' ends," Chappelle adds.
Chappelle also placed blame on Rapp saying he "grew up to be gay anyway," and that "Kevin Spacey sniffed that shit out like a truffle pig."
"And not to victim-blame, but it seems like the kind of situation that a gay 14-year-old kid would get himself into," Chappelle says.
Not everyone found the comments as amusing as Chappelle did.
He was a child. He was taken advantage of by an adult. He was ABUSED! Educate yourself, then go find your morals. #disgustedbyignorance 'He grew up gay anyway': Dave Chappelle on Anthony Rapp allegations
https://t.co/yZaUD0e0VL

— Ellen Smith (@BoyCrazyMama) January 1, 2018
Oh God. Seriously @DaveChappelle did you say this? https://t.co/fNeUcPXuvS

— Sarah Smith (@sarahsmithva) December 31, 2017
It's a particularly bad feeling when someone whose work you generally like suddenly lets you know that in some deep way, he's not with you. A very familiar experience for LGBT folk of a certain age.

— Mark Harris (@MarkHarrisNYC) January 3, 2018
However, fellow comedians Norm MacDonald, Donnell Rawlings and Adam Devine told TMZ the jokes didn't go too far.
Chappelle is no stranger to telling controversial jokes about the LGBT community. While performing at New York City Radio Music Hall in August, he told the Washington Blade that despite joking about Caitlyn Jenner and the transgender military ban he doesn't consider himself transphobic.
"I'm not an obstructionist of anybody's lifestyle," Chappelle said, "as long as it doesn't hurt me or people I love, and I don't believe that lifestyle does."
"The Bird Revelation" is currently streaming on Netflix.