---
This Mom's Post Reminds Us How Truly Amazing Preschool Teachers Are
Posted: 11 Feb 2018 07:07 AM PST
This mom knows preschool teachers deserve our thanks for all they do
Being a teacher can sometimes be a thankless job. A thankless but necessary, important, and freaking amazing job that all us non-teachers look at and are often mesmerized by. It is a damn miracle how teachers make it through a day and actually look forward to coming back the next for more. One mom captured the true essence of our appreciation for preschool teachers in particular in a hilarious, heartfelt way.
Karen Johnson, blogger and mother of three, posted a note of thanks to Facebook. A very specific note of thanks which perfectly summarized parents' complete and total appreciation for teachers.
"This is a shout-out to all preschool teachers. I truly cannot imagine the things you must see," Johnson wrote. She said it was a "hot mess morning," so she told her son to get in the car so they were't late. She quickly realized he hadn't eaten breakfast yet, so she "threw a cheese stick at him in the backseat and told him to make sure he had it all eaten by the time we got to school."
Johnson, a stay-at-home mom who just gets it, said it wasn't until her son was out of the car and almost in the building that she noticed he was still holding said cheese stick, which was likely lukewarm and in the beginning stages of melting into a gooey oblivion.
"And then, later in the day, you lovingly accepted this dirty sock as his submission for Letter S show and tell day," she continues in her note of thanks to her son's preschool teacher. "Please know that I try. I tried to get him to take his sister's stuffed animal sloth for show and tell. I suggested a Skylander. And a soccer ball. But the dirty sock won because there are only so many battles this mama can fight."
Johnson told Scary Mommy he needed to find something that started with S and so she was reminding him of the S sound. "SSSSS like snake and soccer… and sock. And he said SOCK!" The rest, they say, is history.
"Thank you for taking him, just as he is. For taking all of us. For loving him. For teaching him. For letting him throw his uneaten breakfast away and for saying, 'Yes, sock DOES start with S! Good job!'" she continues.
Johnson said she was a teacher for years before having kids, so she understands how hard teachers work. "I am forever frustrated at the lack of appreciation they often get, how they have to face endless budget cuts and standardized testing and lack of administrative support, and still come to work every day with a glowing smile and do their best for our kids, even if they don't have the resources they need," she explained.
"I don't know how or why you do it, but love you," she writes.
Idris Elba Is Engaged And Women Of The Internet Are Devastated
Posted: 11 Feb 2018 06:20 AM PST
Idris Elba is engaged — but not to any of us, sadly
It doesn't matter how old you are, or what your sense of reality is like — when a celebrity crush gets engaged, you feel a small corner of your heart crack just a bit. Unless that celebrity crush is Idris Elba. Because if Twitter is any indication, hearts everywhere are just completely shattering.
Elba propsed to his longtime girlfriend, Sabrina Dhowre, before a screening of a movie where he made his directorial debut. The sweet moment was caught on camera and shared on Twitter by agent David Marsden-Sainou, resulting in the destroyed hopes and dreams of women everywhere.
When you turn up to watch the #Yardie screening with @Sainou clients @adnanmust_ & @AkinGazi and the director @idriselba steals the show… #marriagepropsal pic.twitter.com/aLYsnMNbzA

— David Marsden-Sainou (@AgentMarsden) February 10, 2018
Another @riocinema first! Still 5 days to Valentines Day but @idriselba went down on one knee and proposed to his girlfriend live on stage this morning before a preview of his film #Yardie pic.twitter.com/XRtca1xcv0

— Rio Cinema (@riocinema) February 10, 2018
Elba and Dhowre first fell in love while he was filming The Mountain Between Us in Canada with Kate Winslet. Dhowre is a former Miss Vancouver — and is absolutely stunning, much like her new fiancé.
But that matters not to women of the internet, who are nursing broken hearts over the news.
No I'm not crying and staring longingly at a picture of Idris Elba while listening to "My Heart Will Go On." Why do you ask?

— Julie Kedzie (@julesk_fighter) February 10, 2018
just read "idris elba proposed to his girlfriend" so why do i not see the ring on my finger

— hattie (@hattiesoykan) February 10, 2018
HA. Yes, that is suspicious indeed. All of our fingers are sadly bereft of Idris Elba-approved jewelry this morning.
idris elba is engaged to someone the same age as me.

please respect my privacy in this difficult time, i will not be taking any questions. pic.twitter.com/Tdquo4RoUx

— Syar S. Alia (@syarsalia) February 10, 2018
Idris Elba has proposed
Me: pic.twitter.com/zh0k1WYbpD

— Seyi Akiwowo (@seyiakiwowo) February 10, 2018
If Leonardo DiCaprio (who is probably more problematic than I care to admit) ever gets engaged, this will be me. Even though I am married, live in Pennsylvania, and am a dozen years older than literally all of his romantic partners.
When you hear that Idris Elba got engaged pic.twitter.com/JMTH44hcKZ

— Clarkisha Kent: Thrower of Wakandan Wigs (@IWriteAllDay_) February 10, 2018
My wife seemed a lil too gutted when I told her Idris Elba was off the market…

— Cyrus McQueen (@CyrusMMcQueen) February 10, 2018
LOL. Sorry my dude, he is just literally the physical embodiment of everything we could ever want in a man, nbd.
Finding out that Idris Elba got engaged but it wasn't to me pic.twitter.com/atiK1ygANG

— Miss L.A.P. (@NyawalTut) February 10, 2018
The Mountain Between Us is the story of a man and woman who get stranded in the wilderness after a plane crash. While Elba has typically kept his private life private, he recently opened up to PEOPLE about Dhowre. "Falling in love while making a movie about falling in love is pretty special."
He even brought Dhowre to the film's premiere last year.
Best wishes to the world's most beautiful couple — even if most of us are spending this Sunday gluing the shattered remains of our hearts back together.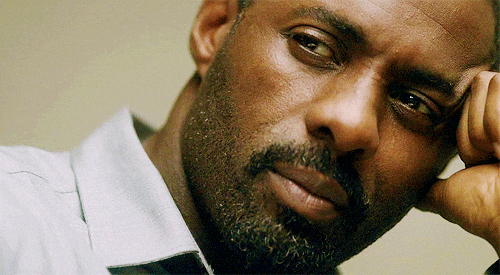 Why I'm Not Looking For Love After My Divorce
Posted: 10 Feb 2018 06:00 PM PST
I remember the early, post-divorce years, I was eagerly excited about dating, finding a boyfriend, remarrying even. I'm a hopeless romantic, what can I say? I envisioned everything just falling into place and, with the blink of an eye, I would have an instant, blended family and live happily ever after.
But things are never as they seem. Seven years later, here I sit, not at all remarried, not at all excited about dating, and completely and totally without any desire to blend my family with another human being. I have grown protective over my pack of four —Molly Nora, Emmet and me.
I love us. I love our routines and the way our house is kind of a mess all of the time and that it's okay with us. I love the way they play a little rough and argue and make-up 25 times in one day.  I love the random science experiments they create from whatever random ingredients they discover in the kitchen. I love our routines. I love that we finally have our own traditions. It took us a while to get here, and suddenly I just want to soak it all in. Embrace this time in my life, one precious moment at a time.
I dated someone for a long time. The introduction phase of boyfriend to children was heart-wrenching. It was hard work for all involved. My oldest was not at all receptive to this man being in our lives, and it broke my heart in so many ways. I was hurting for her as she tried to navigate through this discomfort, feeling as though she were betraying her dad if she so much as spoke a word to this man.
My heart was heavy for her, too, when she expressed that she wanted me to be happy, but she didn't ever want to be around him. "He is a stranger to me, Mom. Why does he have to be at Christmas or Thanksgiving. He is not family."
I was sad for him. He tried his best and he never got intimidated. He was patient, understanding, and compassionate. He brought the kids gifts, which my oldest perceived as a pathetic attempt at bribery. He wanted to take us on weekend getaways, but I just couldn't commit to that. He was 100% confident that with time, persistence and patience, we would all blend just fine.
Eventually, I was sad for me, too. I didn't know what I wanted. I felt as though I had to choose between 2 people who I loved very much. I knew that if I had to choose between my daughter and anyone, I would choose my daughter. I constantly felt torn between my daughter and boyfriend. I pretended I was like the other moms who blended their families with ease. The moms who said, "So what, deal with it" (so I envisioned) to their kids, while I struggled through this situation, which was too much for me to handle.
That was the difference between me and those other moms. They were ready for the blending challenge and I was not. Deep down, I did not want to blend. I was rushing it all, pretending I knew exactly what I was doing, when my intuition was telling me otherwise. I ignored it, and kept fighting to create this dream I envisioned since the divorce papers were signed.
As it turns out, I did not want that dream. I wanted to just mom-it alone for a while. Get to know my kids better, redefine myself from the inside out post-divorce. I had a blank canvas and I wanted to color it all by myself.  Doing so has helped me to realize that I love being a single mom. I love living alone with my kids. I love when they snuggle in bed with me, I love our movie marathons complete with a family sleepover on the living room floor.  I love that we continue to do things with their dad, like have birthday parties or go to sporting events. I love everything about every second we spend together, just the four of us.
Valentine's Day is approaching, and sure, I want flowers and chocolate and a romantic candlelit dinner. I want a boyfriend, too, but I am just not ready to blend my family.  I am not ready for the work just yet.  It took years to get to know myself, to create myself as a new, empowered and confident single mother. I want to enjoy it a little longer.
I trust that when the time is right, the one will find his way into my life and it will feel right. My intuition will be in line with my heart and I wont feel so torn. Until then, I am going to open my bed to cuddles with my kids, sleep with them in our sleeping bags on the living room floor, and be perfectly just me.
What Happened When We Asked: 'Do You Love Me As Much As Our Kids?'
Posted: 10 Feb 2018 06:00 PM PST
We had a short courtship. My husband and I had known each other a long time — we grew up in the same town — so when we started dating in our mid-twenties, things moved quickly. Within six months, we were engaged. Within a year, we were married and settling into a tiny new apartment in Brooklyn. Within two years, we had a baby on the way, and that was it. That was all the "us" time there was. I can barely remember it.
We had our second baby while the first was still in diapers, and the rest is a sleep-deprived, over-worked haze. We dove headfirst into a balancing act of careers, schedules, kids, and bills. He managed to get one day off a week, strategically timed to fill a childcare gap so that I could take on an extra client. He watched me wake up at 4:00am to return emails and work on proposals before getting the kids up and ready for school. I watched him fall asleep over his laptop at night, studying for the classes he attended after work.
We told ourselves it would all pay off one day. A little longer and we'd have more flexibility, more time to spend together as a family. The family, our kids, were paramount. We wanted them to have a good education, to have opportunities, to be happy and healthy, and not worry about anything besides learning how to tie their shoes or playing freeze tag at the park with their friends.
We'd fight after they went to bed. It's hard not to "keep track" when you're so overburdened. Every straw feels like the last one you can carry. We were always about to collapse. We didn't say it, but we both felt it — we were together for the kids.
I remember my parents always put their relationship first, but since becoming a parent myself, it was a concept I couldn't quite wrap my head around. I talked to a close friend about my feelings. She admitted having similar thoughts from time to time, but overall she said, "My husband's the only one I chose." I let the idea roll around in my head, trying to grasp the importance of it.
Was my husband really less a part of my family than my children? What must life be like to have a partner you love that way? A picture blossomed in my mind then, it had a rocky foundation, but it took root.
Finally one day, I just said it. "I love you as much as the kids." At first he blew it off, "Thanks, but I'm not as important as the kids."
I took a deep breath and recaught his attention, "You are too me." He was quiet for a long time and then he looked at me with wet eyes, but didn't say anything.
He can't say it back, I thought, he doesn't feel the same. But still, I needed to know if the future I wanted for us was ever going to be possible. "Do you love me as much as the kids, too?"
He waited so long to respond. I sucked in another breath, preparing to explain that I understood, that our work/life balance had been a struggle for a long time, but he spoke first, "I love you as much as the kids, plus everything else," and the floodgates opened.
I'm not saying the conversation was a silver bullet. It wasn't. But, we're trying to spend more time on us, one day maybe even as much as we spend on the kids.
What it really made me realize was the effect that feeling less important than our daily balancing act had on both of us. We were suffering from a rejection that dug in without being noticed. Uncovering it was an important first step down a path that was barred to us before — one where we have the option to be loved by the one we chose.
Friluftsliv Is The Scandinavian Parenting Practice We Can Get Behind
Posted: 10 Feb 2018 06:00 PM PST
"Just go outside and play! Go be with nature! Get out of this damn house!"
I have been saying (yelling, begging, screaming?) these sentences to my children for almost two decades. There is just something biologically unnatural about having little bodies that are warehouses for stocked energy, to be held metaphorically captive inside the  four walls of their home. And yet our country's children, even the ones who regularly participate in competitive outdoor sports (and if they're lucky get 15 minutes of recess three times a week), have become mostly inside beings.
But it's not just the children living their lives inside, it's also their parents. We're tethered to screens for hours on end, only seeing the blue sky from car windows and school buses, and only breathing fresh air in parking lots — as we drag our kids in and out of retail stores.
Maybe this is why we're also a nation of stressed out, anxious, and depressed kids and parents.
But it's not this way everywhere. As a matter of fact, when I was yelling to my kids to "go outside and be with nature," I was inadvertently practicing a well-known Scandinavian parenting and good living practice. It's called "friluftsliv" (pronounced FREE-loofts-leav), and it's a living concept that rose to popularity in Scandinavia after WWII, when people were anxious to escape their urban and industrialized kind of living, and retreat to the great outdoors.
Having realized the healing potential of nature, friluftsliv –– which translates to "free-air life" — has since become deeply ingrained in Scandinavian culture, and is now a way of life, especially when it comes to parenting practices. Now being practiced across the region by Swedes, Danes, and Norwegians, friluftsliv is so common, it's quite normal to see people biking to work and then taking lunch time trail walks, and to see preschool children playing in parks at temperatures and in conditions that would even give Eskimos reason to pause.
There is a saying in Sweden that says, "There is no such thing as bad weather, only bad clothes." These people unconditionally love the outdoors, and they're healthier and happier because of it.
So what is it about being in nature that soothes our weary souls, recharges our internal batteries, and returns our scattered brains and wacky biorhythms back to their naturally occurring state? Linda McGurk, the author of "There's No Such Thing as Bad Weather: A Scandinavians Guide to Raising Healthy, Resilient, and Confident Kids," explains it like this: "We  have internal, biological clocks that synchronize with the rhythms of nature, functions that are suppressed by our modern lifestyle."
Translation: human beings were not meant to be inside staring at iPhones all day. 
In her book, McGurk goes into great detail about the emotional benefits that families (and especially children) can all gain from spending more time outdoors, and practicing the friluftsliv lifestyle. But American children have much less opportunities for exactly that, seeing as how their outdoor time is highly restricted at school, and the time they do spend outdoors is often spent competing in coordinated sports — something that friluftsliv doesn't necessarily support.
In other words, kids need to be left alone and outside and without direction and supervision, to reap the true benefits of friluftsliv –– like higher self-esteem, curiosity, and greater creativity. Even the Swedish government makes clear the distinction between friluftsliv and competitive sports, defining friluftsliv as "spending time outdoors to get a change of scenery and experience nature, with no pressure to achieve or compete."
Sadly, back here in the States we're all afraid to let our kids play outside because of irrational fears of things like a neighbor calling CPS on us, our children playing on unsafe playground equipment, or scary germs and kidnappers. McGurk is quick to squash those worries and encourages American parents to let go a little more, for the sake of their children's resilience building.
"When children play in nature they tend to be calm yet alert and if we look at the stats, it really isn't more dangerous now to let kids play outside," she states. "The only difference is that we hear more about the horrible incidents."
Our children here are cooped up like chickens, and it's wreaking havoc on their natural temperaments,  and that of their parents too. Nature is naturally calling all of us to get out there, but unfortunately, school and work  policies seem to be getting in the way. McGurk says we need to be more proactive in embracing the benefits of the outdoors, especially to those that can help make necessary changes.
"For real change to happen here, we really have to get more parents, as well as teachers and other caregivers, to become aware of benefits of outdoor play," she says. "They are the people who will go to policymakers and city planners making big decisions about public green spaces and preschool regulations." 
Spending time in nature should actually be second nature, not a privilege or something we have to beg for. And the next time you hear yourself screaming, "Go outside and play, dammit!" pat yourself on the back, because it's not a patience or parenting failure, it's friluftsliv — "a philosophical lifestyle based on experiences of the freedom in nature and the spiritual connectedness with the landscape." Yea, that too. Thank you, Sweden.
High Fives And Fist Bumps To All The Okayest Moms Out There
Posted: 10 Feb 2018 06:00 PM PST
Hey there, sister.
I see you Febreezing those toddler jeans for the third time this week and scraping the crumbs off the kitchen table onto the floor, hoping the dog will eat them before anyone notices and you can get away without sweeping in there another day. That's right. You can't hide that shit from me. That's because I'm doing it, too.
And you know what? Who cares?
You don't need to be spectacular at everything to be a great mom. In fact, anyone who claims you have to be June Cleaver to do it right can suck it. That's why I've put together this HOLLA! to all my fellow World's Okayest Moms out there. So what if…
…your kids haven't seen a vegetable in the better part of a week. Big deal. You're busy. They're busy. Everybody's busy, for God's sake, especially if you've got other things like working full-time on top of attending evening school and sports functions to worry about. Takeout happens. Plus, you know damn well not one of your kids is going to eat a gluten-free grilled vegan tofu burger with braised kale frittata on the side. Everybody's going to survive, and happily at that. Besides, that's what they make Flintstones vitamins and family dinners on Sundays for, anyway.
…your kids' lunches look more like the picture on a can of Spam than the one on the cover of a Disney DVD. It's still food, isn't it? Who said sandwiches have to be expertly carved into the shapes of Toy Story characters or veggies carefully arranged to resemble Olaf in order to be edible? Nobody, that's who. That PB and J with crusts still on will nourish your children just as well as the one that other mom cookie cut to look like Merida, thank you very much.
…you brought brownies from Costco to your child's holiday party instead of making tiny turkeys hand-crafted out of peanut butter cups, candy corn, and pretzels glued together with organic frosting. You know who has time to Pinterest the shit out of everything in life? Not you. Other people, maybe, but not you. You were there, and your child noticed. That's what matters most.
…you threw your kid a store bought birthday party. Your kid's classmate's mom may have hand crafted Lighting McQueen invitations out of unicorn blood and glitter glue and stitched personalized Tow Mater steering wheel cozies for each party guest to cherish and use when they turn 16, but that doesn't mean you have to. That's her gig, not yours. And sending out discount invites or serving grocery store birthday cake doesn't mean you love your kids any less.
…you plop your kids in front of the TV from time to time. It's probably best to stay away from Texas Chainsaw Massacre, sure, but I don't think an hour of age-appropriate, educationally sound programming while you finish up that essay for grad class or vacuum the tumble hair that's accumulated in the dog's favorite sleeping spot for the past two weeks is going to kill anybody. As far as I know, we still haven't perfected Jetsons-esque housekeeping technology yet, nor has the day magically gotten longer, which means there's nothing wrong with doing what you've gotta do to get it all done — even if that means letting the TV babysit the kids for a bit while you do it.
…you dread when your kids select insufferably long bedtime stories, so you skip reading several pages here and there in the interest of saving time. You have until at least the second grade before they catch on, anyway, not to mention you can't risk adding fuel to the already nightmarish fire that is your child's tendency to tell long, incoherent stories about ducks and talking broccoli men. The point is, you're reading to them. And that's what counts.
…your kids are rocking wrinkly underoos. So your laundry repeats the vicious cycle of going from basket to washer to dryer and back to basket again, never quite making it into the closets and dresser drawers. Pssht. Clean is clean. And I'm pretty sure wrinkles build character. Or something. What matters is that your kids are continuously clothed and no one has wound up in jail for public nudity. Yet.
So what if you do all these things and more? You're still winning at this parenting thing, girl.
You're still bossing it out just as much as your Bento Boxing counterparts. And your kids still love you for you, mediocrity and all. And for that I say work that World's Okayest Mom title, my fellow fair to middling mamas! And wash it down with a glass of three dollar wine while you're at it.
Because you — WE — deserve it.
It Is Literally Impossible To Snuggle A Baby Too Much
Posted: 10 Feb 2018 06:00 PM PST
I love cuddling babies. The way they scrunch their little bodies up to fit into the nooks of your body, their sweet little faces looking up at you, and, of course, that delicious baby smell. Someone hand me a baby STAT. Cuddling babies is pure bliss, and yet some people (I'm looking at you, grandparents) will scold you and say that you're cuddling your baby "too much."
Well, guess what? There is no such thing as "too much" cuddling. Touch is extremely important to the development of a healthy baby, so next time someone tells you that you're snuggling with your baby too much, tell them to fuck right off.
Seriously though, if you need to defend your stance on cuddling your baby, you have science on your side. A 2017 study showed the positive effects that gentle touch, like cuddling, had on 125 premature and full term babies.
"Our findings add to our understanding that more exposure to these types of supportive touch can actually impact how the brain processes touch, a sense necessary for learning and social-emotional connections," lead study author, Dr. Nathalie Maitre of Nationwide Children's Hospital in Columbus, Ohio told Reuters after the release of the study. The preemies who had gentle touch contact with their caregivers had a better response to touch than preemies who did not.
This may come as a surprise, but according to Maitre, newborn development, especially during those first few months, is heavily shaped by touch, and also sound, because the visual system is still immature. Infants respond best to touch, and that is their earliest way of communicating. Think about that first moment your baby grabbed your finger. That was their way of letting you know that they knew who you were. Even in those early days, they are able to distinguish between mom's chest, and dad's rougher skin. How could it be wrong if it's helping to establish a positive familial relationship, right?
Things like gentle touch, and skin-to-skin contact are crucial for the development of premature and low birth weight babies. Kangaroo Mother Care (KMC), which is a three component technique, is one of the earliest ways to set your preemie on a good foundation. The constant skin-to-skin contact provides preemies with proper thermal regulation, which is one of the first benefits.
A study by Pediatrics showed the long term benefits of KMD by revisiting a 20-year study. During the infant and baby stage, those who received KMD had higher breastfeeding rates, improved amounts of mother and infant bonding, and better neurological development. As kids, they were less frequently absent from school, less hyperactive, and had reduced rates of aggression, and as adults, they often had higher IQs and higher pay wages.
If you have a high-needs baby, like my son was, they will need to be held all the time. It was the only way to keep him from screaming his little head off, which he was capable of doing for hours if necessary. Trust me, it's not fun listening to those high-pitched wails for more than about 30 seconds. Snuggling him gave him the sense of security he needed, and then when he got a little bit older, he was "peace out yo!" and took off like a rocket.
He's four now, and sometimes, I beg him to come have a cuddle with Momma like he did when he was a baby. If I had ignored his needs for cuddles when he was a baby, he'd probably be a little ball of anxiety now, and frankly, so would I.
That's another thing: cuddling and snuggling your baby has positive effects for moms too. In October 2015, at the American Academy of Pediatrics National Conference, a study was presented that showed that skin-to-skin contact and cuddling with their babies reduced new mother's anxiety. According to Dr. Natalia Isaza, a neonatologist, "We found that all of the mothers reported an objective decrease in their stress level after skin-to-skin contact with their babies."
So we're not just doing our babies good, we're doing ourselves a service too.
But, you'll spoil him by holding him all the time! This was one of my mother's favorite things to say to me when my son was an infant. Yes, part of it was because she wanted some grandma time, but really, she's from the school of thought that believed holding your baby all the time would spoil them.
First of all, it's a baby, not a gallon of milk. Babies don't spoil. So, if you're reading this, Mom, and every other person who utters these words, YOU CANNOT SPOIL A BABY. Did I say it loud enough? It's science.
In a post on Psychology Today, way back in 2012, Meri Wallace LCSW, who is a parenting expert and child and family therapist said, "The primary developmental need of babies in the first year of life is to bond with their parents and gain the security that their parents will take care of them. Your job as a parent is to give your baby this assurance through your loving care."
Let's think about this logically for a second. Babies spend 40-ish weeks curled up inside a warm, squishy, safe place. Then they are thrust into a loud, colorful, cold world. Most adults are uncomfortable in new places, and try to cling to the things and people they know best, so for the love of all that which is holy, why do we try to punish babies for doing the same thing? They want to be near the person they were literally attached to for 40 weeks.
All of this spoiling and self-soothing bullshit is ridiculous. We expect our babies to behave like adults as soon as their out of the womb. Nonsense — that is simply not how they are wired. They can't even hold up their own heads, how are they supposed to know how to calm themselves down?
Again, don't we as adults seek out comfort from other humans when we're upset? Isn't a hug the best feeling in the world? That's what cuddling is for a baby; it's a hug. And there are plenty of ways to hold your baby and still get shit done. Sometimes, it actually helps them sleep or stop crying.
So mommas, keep snuggling your babies. Pretty soon they'll be big, and then when you try to snuggle them they'll tell you to go away. So get those snuggles in now while they still want them.
Trump's Medical Policy Spreads Fear Among Gay Parents
Posted: 10 Feb 2018 06:00 PM PST
Doctors like Dr. Vesna Roi keep gay parents awake at night.
The now little-known, little-remembered case (at least by mainstream America) happened in Michigan in 2015. A lesbian couple, Krista and Jami Contreras, had vetted pediatricians and decided on a Dr. Vesna Roi, who knew their sexual orientation, says the Washington Post. But when they brought a 6-day-old Bay in for her postpartum checkup, they were informed they'd be seeing another doctor.
"The first thing Dr. Karam said was, 'I'll be your doctor, I'll be seeing you today because Dr. Roi decided this morning that she prayed on it and she won't be able to care for Bay,'" Jami told WJBK.
While the American Medical Association takes a "strong stance" against discrimination for reasons like sexual orientation or gender identity — or, one presumes, the sexual orientation or gender identity of one's parents — it's just that: a guideline. Doctors aren't bound by it. And without a national law codifying "sexual orientation and gender identity" as illegal reasons for discrimination, Dr. Roi wasn't doing anything against the law.
Now Trump's Health and Human Services top civil rights official is creating a Division of Conscience and Religious Freedom (sounds like something straight out of a dystopian novel, doesn't it?). According to NPR, the purpose of the agency is to "to protect doctors, nurses and other health care workers who refuse to take part in procedures like abortion or treat certain people because of moral or religious objections." Read: Gay people. Lesbians. Transgender people. And possibly, their children.
In other words, the new policy seeks to protect doctors, nurses, and healthcare providers who choose to discriminate based on sexual identity.
An Obama-era policy barred healthcare workers from refusing to treat transgender people, at least on paper, but this agency and its objectives roll back that protection. Louise Melling, deputy legal director at the American Civil Liberties Union, told NPR, "This administration has taken a very expansive view of religious liberty. It understands religious liberty to override antidiscrimination principles."
And some parents are terrified.
Joseph, a husband and father, says that without nondiscrimination protections in their state, they have had to vet every important caretaker of their children, including their daycare provider and their pediatrician. Joseph also said that they felt their family is "in a very small bubble of safety that could pop at any moment" when it comes to health care, "so it's a constant anxiety in the back of my mind."
Emergency care worries them most of all: "This decision opens the door to that. It tells people who are 'pretty convinced' of our undesirability, 'go ahead, run with that, we'll protect you.' I mean, this is the state where Ken Shupe was able to claim 'God' commanded him not to help a stranded, disabled motorist on the side of a desolate highway because they had a Bernie Sander's sticker on their car… can you imagine what this sort of permission will do to people who have to do more than tow our car?"
As a result, Joseph's family has plans to avoid mentioning their marriage for fear of their children being denied care. "We have accepted that part of reality may mean needing to lie," they say.
Transgender people are already refused healthcare more often than we realize. According to Vice, after a traumatic procedure during which a provider repeatedly and rudely misgendered transmasculine teen Julian, the health care provider called a week later to inform them that the shot was no longer available and suggested they try another clinic.
These actions were legal under Georgia state law, but recent laws don't distinguish between not being willing to provide a service and not being willing to serve a certain person, says Vice, which allows healthcare providers to refuse to serve people based on their sexual orientation — and mostly commonly, their gender identity.
As pregnant daddy John, a freelance artist and disabled person, says, "Statistics are sobering and ugly when you're trans." Indeed they are. According to a Center for American Progress survey, 29% of transgender people have been refused healthcare in the previous year "because of their actual or perceived gender identity." 23% were intentionally misgendered or had the wrong name used; 21% were subject to harsh or abusive language. 23% have avoided "seeking needed health care" because of fears about of discrimination or mistreatment. About 30% can't just hop to another doctor or clinic for the same care, and 18% can't use a different pharmacy.
John has had a difficult time as a pregnant dad. He was told at the ER that "only women have babies." He eventually found a doctor who treats trans men. "There's probably a handful," he said. "But it's like Cheers, we all know each other and all see the same [person]."
But before his pregnancy, John had a miscarriage. He and his husband ended up in the ER with his bleeding, and they told John to come back in two days. Two days later, John was treated to this: "The ER doctor was clueless and tried to tell me attempting to get pregnant during transition was a bad idea … That is not how any of this works. Transition is not a destination." John was not on hormone replacement therapy at the time of his pregnancy.
"Part of the trans experience is knowing more about your health than your own doctor does most of the time," he says.
But as a lesbian gynecologist, Dr. Athena H. — a married mother of three — says, she worries most about her LBGTQ patients obtaining needed reproductive care, because she lives in a conservative area. Most troubling, however, for Dr. H. is that, like many other LBGTQ parents, she has "always worried" about her children being denied or refused care because of her sexual identity.
"We have always worried about this and went out of our way to directly ask our pediatric practice about it," she said. "It's eased somewhat for us because the majority of our kids are out of the house and fairly independent. I do worry that we could both be refused access to them if something happened, especially since I am not on their birth certificates." Under Trump, these worries could get even worse.
In the end, as Allyn Jensen, trans queer mental health worker and activist said, if doctors were forced to treat everyone, regardless of their personal beliefs about a patient's lifestyle, "Doctors would stuff down their prejudices and successfully treat folks they secretly kind of despise– like almost every doctor everywhere has done at least once in their career because they knew it was the right thing to do and they knew they were qualified for the job. [They] deserve to be doctors in spite of any prejudices. They are still committed to taking a go at medical professionalism and actually doing their job. The [others] have opted out of acting like doctors and, therefore, do not deserve to be doctors, and should not be treated as if they do."

Amen, Allyn. Amen. If only the Trump administration would listen.
You are subscribed to email updates from Scary Mommy.
To stop receiving these emails, you may unsubscribe now.
Email delivery powered by Google
Google, 1600 Amphitheatre Parkway, Mountain View, CA 94043, United States