---
'Fe' Creative Director Talks Inspirations and Style
Posted: 07 Feb 2018 07:55 PM PST
Fe (pronounced "Fee") is an open world adventure platforming game about a fox-like creature name Fe — but the first thing that people will notice is its incredibly unique visual style. The world of Fe is realised with gorgeous, analogous colored backdrops and sharp edges. Everything from the main character to the enemies and objects conforms to this somewhat abstract, heavily stylized art.
Fe is similar to games like Journey and Rime. There is an objective to complete, but the game is more about the journey than the end goal. It's also as much about the audio as it is the visuals. Communicating with creatures and objects in the world by singing to them with adorable yelps creates paths and opportunities.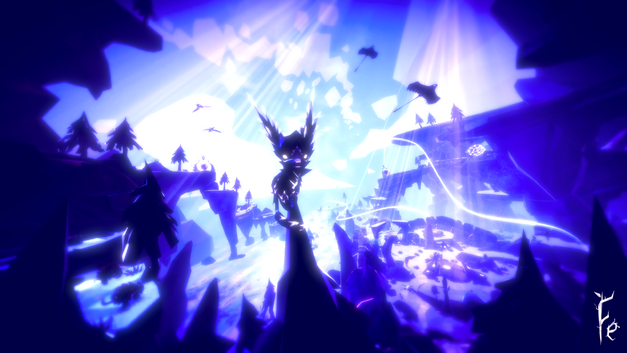 Flirting with 'Fe'
Secret locations and hidden artifacts in Fe will reveal pieces of the world's backstory. These allow Fe to explore more of the world's history that you wouldn't find otherwise. Interactive cutscenes help understand the other creatures in this world — like the mysterious Silent Ones, which play a prominent role in the story.
The contextually built world alters its colors whenever Fe is in danger. Gentle blues and purples become harsh oranges and reds to instantly remove any feeling of safety. The game uses a mix of elements from other genres like stealth, puzzle and Metroidvania games to achieve this.
Fe is also contextual. Hiding in a bush dims its glowing tips of fur to darken and assist in hiding. The tips of fur will even adjust to various actions, such as speaking different languages or using abilities.
Fairies, Forests, and Mythos
We spoke with CEO and creative director of Zoink Games Klaus Lyngeled about the upcoming title and its journey.
FANDOM: So what inspired you and the team to create Fe?
Klaus Lyngeled: Fe is inspired by the forests around us but also by darker themes surrounding Nordic tales and mythologies.  The team and I wanted to do a game that reminded us of our childhoods.
Many of us played around forests as kids. When you play around a forest it's kinda scary in a way. You walk into it on your own and its very open and you can explore it on your own terms. It can be very beautiful, but there's an element of "how far do I go," as it can be dangerous.
FANDOM: What message do you want players to come across when playing Fe?
Klaus Lyngeled: There are parts of the story that tell that. But the story of the game is about opening up and understanding other languages and nature a bit more. It's very simple but works really well, and there is a reason only baby animals speak to you.
Gameplay-wise we really want you to explore on your own terms, we don't want to force it on you. A lot of triple-A games have you do this or do that …or press this all the time. I think it's just nice to have the freedom of exploring an open world where you can glide anywhere.
FANDOM: How did you decide on audio being one of the key features of the game?
Klaus Lyngeled: This was one of Andreas Beijer's ideas while we were working with music and sound. We thought it would be cool to have a language system for talking to animals. He actually came up with the analog control mechanic and talking in different levels (tones).
There was a time when we used two analogs — one for angry sounds and another for positive ones. We even had another version with a barking sound to scare things off that I very much enjoyed. However, the mechanic was too complicated when players tested it. It could be something we revisit in the future if we decide to do something more with it.
FANDOM: How did you decide on the characters and their design?
Klaus Lyngeled: Five years ago we did some work for hire on a music video for Google called Rome. I was the art director on the interactive part. Around the same time, I spoke with Andreas Beijer, our creative director. He told me about a recent encounter with a deer. We were inspired by the feeling of getting closer to nature, as well as understanding how it works and also how mysterious it is. After hearing this whole experience, I thought it would be a cool idea to have a game about sneaking up on animals.
Our first version was an iPad version where you walked around a forest and just got closer to deer. Originally it was in 1st-person, but I wanted a creature in front of you. It should come across as dangerous and scary in a way if you only saw it in the corner of your eyes. I did this really simple drawing of a dark forest creature. One of our concept artists took that design and created our final fox-inspired creature that is Fe.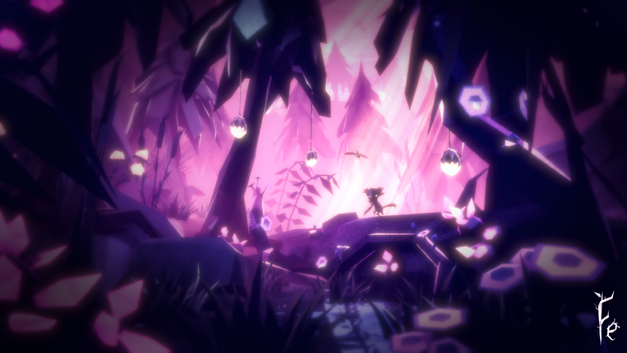 ---
Fe's combination of gorgeous visuals and calming sounds into an open world experience with zero load times is quite compelling. The player's freedom to explore with minimal hand-holding or tutorials is reminiscent of last year's Breath of the Wild. Fe may not reach the scope of last years masterpiece, in terms of scale. Though from what we've seen so far it could easily be one of the most charming experiences of 2018.
Fe will release February 16th on PS4, Xbox One, Nintendo Switch, and PC via Origin.
The post 'Fe' Creative Director Talks Inspirations and Style appeared first on FANDOM powered by Wikia.
'Deadpool 2' Trailer Breakdown: All the Things You Might Have Missed
Posted: 07 Feb 2018 03:27 PM PST
Deadpool 2 dropped its first full-length trailer and there is a lot going on. We took our time and combed through the footage to see what exactly stood out, and we think this sequel has got quite a few surprises in store.
Who Are the Villains?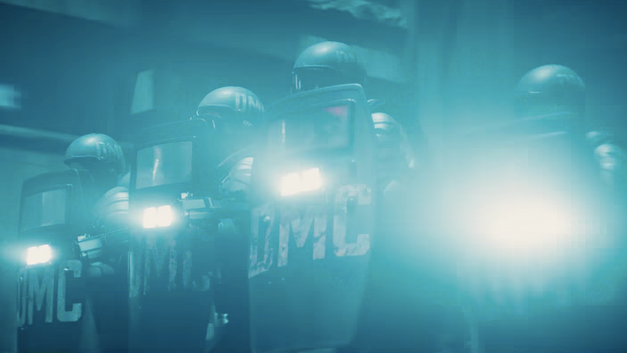 We see some soldiers with the letters "DMC" printed on their various pieces of armor. It's a little funny since this first trailer is called "Deadpool, Meet Cable" and those end up giving us the same initials. Could the DMC be an actual entity or are they just a stand-in for the real evil organization?
There are also a few shots of what seems to be an anti-mutant cult of sorts. Maybe this group is rounding up mutants and imprisoning them? It looks like Deadpool will either get sent to this prison or will have to infiltrate it for some as-yet-unknown purpose.
Deadpool's Team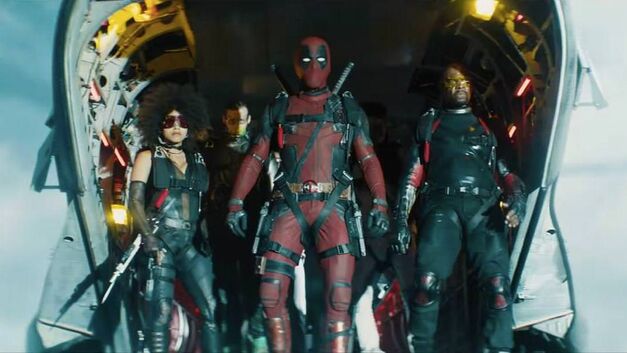 We know that an X-Force movie is on the way, but do we get a sneak peek at some of those potential members in this trailer for Deadpool 2? There's a sequence where we see some heroes suiting up for battle and there are a few shots that offer some hints.
That odd-looking double-bladed sword that gets sheathed? Could that be Shatterstar? He's a character that was also created by Deadpool's creator, Rob Liefeld. There's also someone standing behind Domino in that helicopter shot. Is it possibly Solo, another mercenary character from the Marvel universe? And what about Terry Crews? This is the first we've seen of him. Is he playing Hammer or George Washington Bridge? If so, it looks like the Six Pack, a team of mercenaries from Marvel comics, might be Deadpool's superhero team in the sequel.
Premium Cable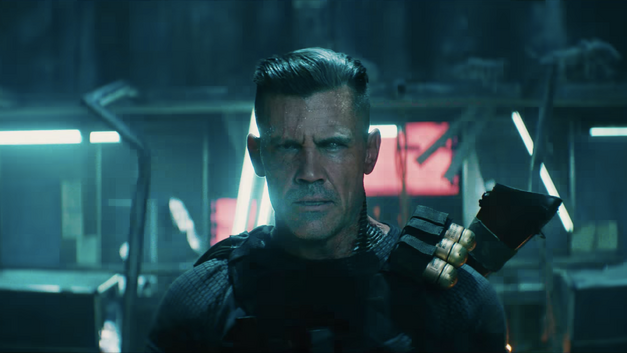 Obviously, this trailer takes a lot of time to focus on Cable, Deadpool's consistent partner in a number of Marvel comic books. We get a few glimpses of the dystopian future that Cable comes from. Could this be the same future we saw in X-Men: Days of Future Past?
There is also a shot of Cable utilizing some kind of forcefield against those DMC guards. Is this some piece of future technology he uses? Or does he have some variant of telekinetic abilities like his mother, Jean Grey? Yup, Cable comes from a future where he is the son of Jean Grey and Scott Summers a.k.a. Cyclops. So, it'll be interesting to see what mutant abilities he might showcase.
There are plenty other Easter eggs and story hints in the trailer, so make sure to check out our breakdown video above to get all the juicy details!
Deadpool 2 will hit theaters on May 18.
The post 'Deadpool 2' Trailer Breakdown: All the Things You Might Have Missed appeared first on FANDOM powered by Wikia.
5 Female and POC Directors Who Should Helm a Star Wars Saga
Posted: 07 Feb 2018 03:03 PM PST
Lucasfilm announced that Game of Thrones executive producers David Benioff and D.B. Weiss will be creating a new saga of films for the Star Wars franchise. On the one hand, this is great news. Game of Thrones is an expansive, character and lore heavy franchise that has grown to incredible success under Benioff and Weiss' guidance. On the other hand, this news, paired with Rian Johnson's new Star Wars trilogy, sends a clear signal: Lucasfilm is only interested in seeing Star Wars films from one perspective – the white American man.
Perhaps this trend is a holdover from days gone by, perhaps it was just a coincidence that Johnson and the Game of Thrones guys were available and had good pitches for Lucasfilm. The question remains: why aren't women and directors of color being courted for Star Wars? Let's take a look at some men and women who would be perfect to direct something in a galaxy far, far away.
Kathryn Bigelow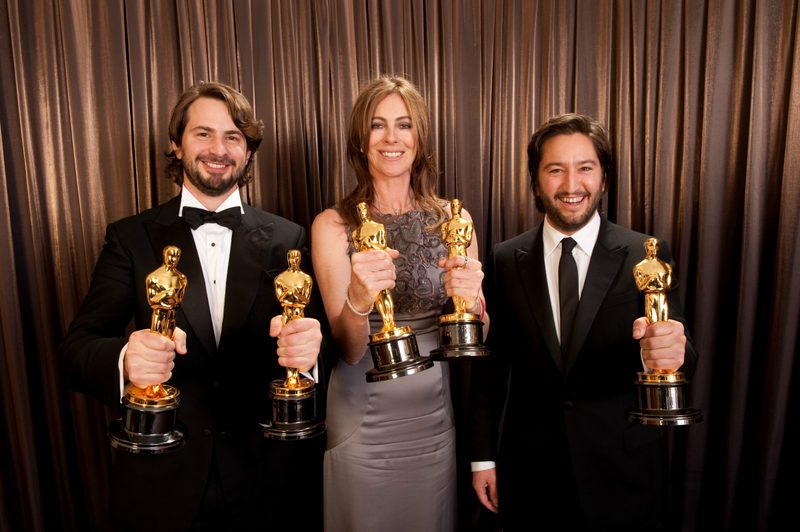 As you can see from the photo above, Kathryn Bigelow is an Academy Award winning director. She is in great company on this list and is easily the most qualified woman on the planet to direct a Star Wars film. She was the first woman in history to direct a film with a $100 million budget for K-19: Widowmaker, which starred Star Wars actor Harrison Ford.
She then directed The Hurt Locker, which earned her an Academy Award for Best Director and Best Picture. She also directed the heist flick Point Break, the techno murder mystery Strange Days, the military thriller Zero Dark Thirty and the racial police drama Detroit. Since she was the first women to ever earn an Academy Award for Best Director and the first woman to direct a film with a $100 million budget, perhaps she should also be the first woman to direct a Star Wars film.
Ava DuVerney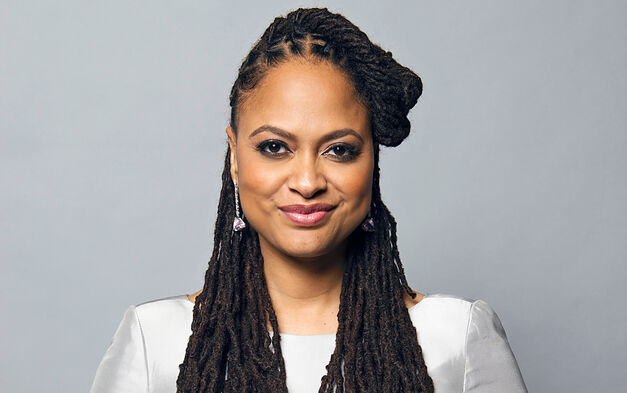 Ava DuVerney is a talented, successful, black female director who has a passion for promoting diversity in front of and behind the camera. On her television series Queen Sugar, she has repeatedly gone against the grain and hired women to direct her episodes. On her next film, A Wrinkle in Time, instead of casting all white actors to portray the Murry family, she cast English actress Gugu Mbatha-Raw and American actress Storm Reid, two women of African heritage.
DuVernay also has the experience needed to direct a Star Wars film. Not only was her film Selma up for Best Picture at the Academy Awards, but Disney gave DuVernay a $100 million budget to direct A Wrinkle in Time. That makes her the third women to direct a $100 million film (alongside Kathryn Bigelow and Patty Jenkins) and the first woman of color to do so. Wrinkle would also be a perfect prelude to a Star Wars film, especially since it deals with elements of space travel, time travel, and planetary exploration. If Benioff and Weiss are looking for directors, DuVernay should be at the top of their list.
Ang Lee
Picture this — a Star Wars saga about the very first Jedi Order. Temples, wars with the Sith, maybe even attempted assassinations of spiritual Jedi leaders? Imagine if Lucasfilm decided to make a Star Wars origins saga that looked and felt like Crouching Tiger, Hidden Dragon. Now add lightsabers, force powers, levitations and Taiwanese director Ang Lee.
Ang Lee directed the critically acclaimed Crouching Tiger, Hidden Dragon in the year 2000 and it scored an astounding 10 Academy Award nominations, four of which it won. Lee also directed Academy Award darlings Brokeback Mountain and Life of Pi. His works have earned him a total of 38 Academy Award nominations and 12 Academy Awards. That is more than most directors will ever see in their lifetimes. That kind of prowess combined with his experience working in martial art-inspired films should well qualify him for a seat at Lucasfilm's table.
Guillermo del Toro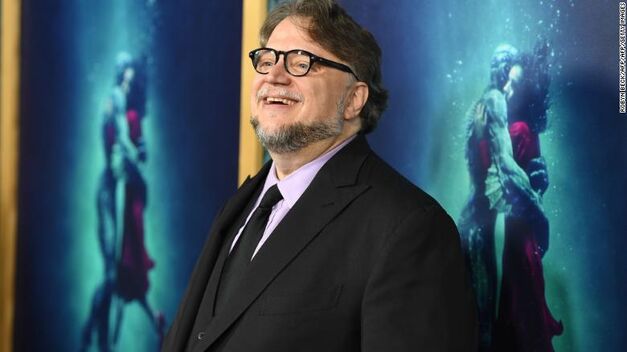 Guillermo del Toro is the KING of creature features. His directing style would lend itself so perfectly to that of the Jim Henson-era of Star Wars. Ewoks, Wookies, Tauntauns, even Yoda were inspired by Jim Henson's muppets. Yoda was, after all, a puppet. Del Toro could very easily develop or direct a creature-heavy Star Wars film. That would be the ultimate test of fandom — can we survive a Star Wars saga with less Skywalkers and more aliens? Plus, as a Latino director, he could bring a style and perspective we have yet to see behind the camera.
Del Toro also has plenty of experience. His film credits include Pan's Labyrinth, Pacific Rim, The Shape of Water, Crimson Peak and Hellboy. While not all of these films reached critical success in equal measure, The Shape of Water is currently up for 13 Academy Awards this year and Pacific Rim is about to release its second film, Pacific Rim: Uprising. Plus, del Toro previously said he wanted to work on a Jabba the Hutt film, so you know he's up for it.
Ryan Coogler
Ryan Coogler is a black director who has seen a lot of success from his tenure in Hollywood. With only three films under his belt: Fruitvale Station, Creed, and Black Panther, Coogler has hit the trifecta of writing and directing an indie sensation, an Academy Award winning spin-off and an over $100 million budget Marvel superhero film.
Coogler is best known for being both a writer and a director, having written and directed all three feature films mentioned above. While Fruitvale Station earned him numerous critical accolades, Creed scored an Academy Award nomination for Sylvester Stallone, who was reprising his role as Rocky Balboa. Black Panther, Marvel's next superhero film and the first to feature a black lead and predominately black cast, is currently on track to earn over $100 million opening weekend and certified 100% fresh on Rotten Tomatoes.
While this list covers our top choices for possible future Star Wars directors, it is by no means exhaustive. Jordan Peele, Donald Glover, Shonda Rhimes, Gale Anne Hurd, Lesli Linka Glatter, Rachel Talalay, Alfonso Cuarón, Philip G. Atwell, F. Gary Gray and over 101 more men and women are more than qualified to at least get a seat at the table, if not a job directing one the many Star Wars films that are on the horizon.
The post 5 Female and POC Directors Who Should Helm a Star Wars Saga appeared first on FANDOM powered by Wikia.
'Black Panther' Review: Like 'Wonder Woman' Only Better
Posted: 07 Feb 2018 12:35 PM PST
What is Black Panther?
The latest standalone offering from Marvel, Black Panther tells the story of the catsuited superhero, first introduced as T'Challa (Chadwick Boseman) in Captain America: Civil War. After the death of his father, King T'Chaka (John Kani), T'Challa returns to his homeland of Wakanda to accede to the throne — at the same time assuming the role of Black Panther, protector of Wakanda. The Black Panther is bestowed with special powers and wears a special suit that gives him additional abilities. Developed by T'Challa's sister Shuri (Letitia Wright), a tech genius, the suit is made with Vibranium, a precious metal that is the source of Wakanda's power and wealth. When an old enemy returns to pose a threat to Wakanda, T'Challa finds himself thrown in at the deep end as he meets his biggest challenge yet.
Handles Itself Faultlessly
Black Panther is a big deal. Just as Wonder Woman flew the flag for a woman superhero protagonist and became an unmitigated success, so Black Panther aims to put black characters front and center and make an indelible mark in mainstream cinema. And the thing is, it does a significantly better job of fulfilling its promise than Wonder Woman did – and it even makes tidier work of tackling Wonder Woman's own aspirations, for which Patty Jenkins' take on the Diana Prince story was widely praised.
Tackling representation of women as well, Black Panther never objectifies or marginalizes its women characters – who all emerge fierce scene-stealers in their own ways. Danai Gurira as head of an all-women warrior unit, the Dora Milaje, Okoye; Lupita Nyongo as a Wakandan spy and fierce humanitarian Nakia; and Letitia Wright as a supremely smart tech wizard, Shuri, all get to kick ass, as well as be funny, important, intelligent and interesting. Oh, and Shuri has the waviest garms in all of Wakanda, incidentally. Talk about squad goals. And that's not to mention the rest of the sizable female cast.
There's no question that Black Panther is one of the most important films in Marvel's roster and, indeed, Hollywood's. A film of this size and stature dedicated to an almost exclusively black cast of characters is unprecedented – so it's crucial it stands up to scrutiny. And, ladies and gents, it mos' def does.
World-class Worldbuilding
What's important in a Marvel movie? Well, worldbuilding is one thing. And Creed director Ryan Coogler does a grand job of bringing us imagery we've never really seen before to the screen – or at least among the usual places we might look. Black Panther is an Afrofuturist delight – the picture of Wakanda Coogler paints is one of sweeping, unspoiled landscapes full of natural colors, astonishing waterfalls, and the bright colors of tribal-wear. The cityscape he delivers has a feel of familiar metropolises and yet at the same time, it's otherworldly. But not dystopian like Blade Runner. Yes, lived in. But loved.
Coogler also takes us to the Ancestral Plane, a celestial, ethereal, spiritual place which manifests itself at one point as a heavenly setting with iridescent skies. Wakanda and its culture are just beautiful. Wakandans celebrate life and that's vibrantly, psychedelically apparent – and despite the fact that the five tribes who live there were once at war, they ultimately found a way to co-exist peacefully together. Essentially, it's a utopia.
Solving Marvel's Villain Problem
Villains are also important to a Marvel movie – but it's something that the studio has struggled to get right time and again. However, in villainous duo Ulysses Klaue (Andy Serkis) and Erik Killmonger (Michael B. Jordan) they've brewed a couple of bad guys that deliver the right balance of dastardly and likeability. And not just because the casting is spot on.
Klaue is deliciously over the top – he looks bad to the bone and relishes wrapping his tongue around that Afrikaans accent. Serkis brings real personality to Klaue – boldly reacting in unexpected ways — whether it be flippantly shooting a security guard in the back of the head after telling him he can go if he doesn't tell anyone anything, or irreverently singing Haddaway's "What is Love?" while tied to a chair in an interrogation room.
Killmonger, meanwhile, is a surprisingly heartbreaking character. Fully motivated, he's well-rounded enough for us to feel his pain, and even empathize with him. His story is actually a tear-jerker – and it's rounded off beautifully and bravely by Coogler, with a final line that's like a dagger to the heart. Jordan's Killmonger is a street-talking urbanite, who arguably gives us more to relate to than the stiff and stuffy T'Challa – although we know from the moment he grabs the girl for a snog in the getaway ambulance that it's a sign he's about to get very bad indeed. And his performance is one that steals the film right out from under Chadwick Boseman.
Political Agenda
Killmonger also has a great line of jibes that serve Coogler's political agenda. Notably when he references the white man's plundering of the African nations. In an early scene in London's fictitious Museum of Great Britain, he says to the curator of the artifacts he's eyeballing: "How do you think your ancestors got these? Do you think they paid a fair price? Or did they take it, like they took everything else?"
Later, in his young incarnation, he references the sad truth of inner city life when he says: "Everybody dies. It's just life around here." And while we're on politics, it's no accident that a couple of key scenes are set in Oakland, California, birthplace of the real-life Black Panther movement.
And Now the Bad Stuff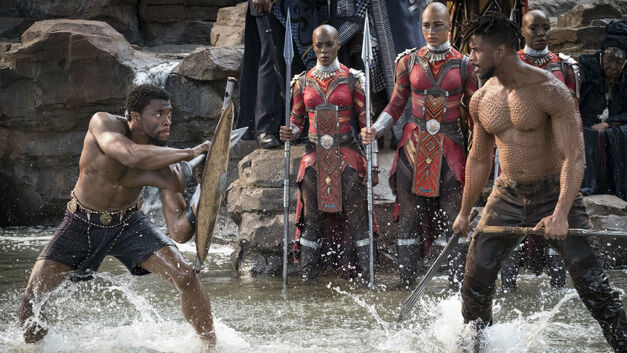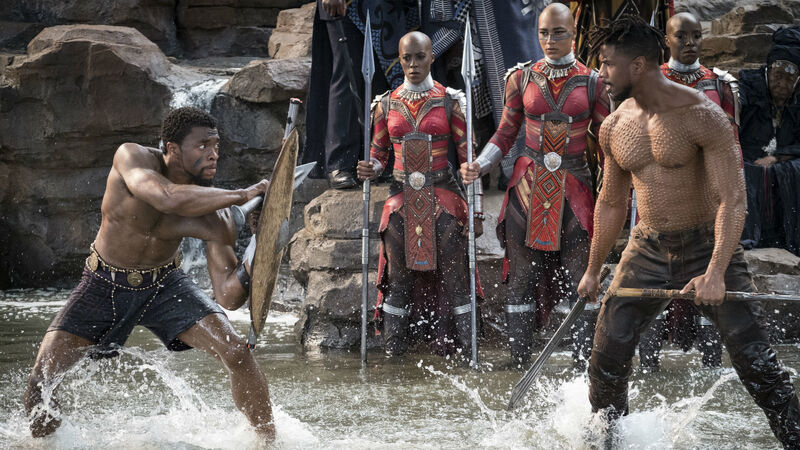 Action and effects are other important considerations in Marvel movies – and this is where the film lets itself down somewhat. A staggering, kinetic car chase through the streets aside (honestly, it doesn't let up), action and fight scenes are a bit of a disappointment. It relies heavily on close shots, quick cuts, and shaky cam during hand-to-hand combat while the final battle is uninspired.
As for CGI, those war rhinos leave a lot to be desired – as does the setting for the Black Panthers' final face off. It should have bested their earlier mano-a-mano scrap, but it didn't even come close to T'Challa's fight with a challenger for the crown earlier in the film. These are relatively minor blips in a film that mostly goes above and beyond.
Is Black Panther Good?
Black Panther isn't just a superhero movie, it's an espionage thriller with a hard-hitting political agenda that's cleverly broached. It's also, on a smaller scale, a family drama in which long-held secrets are brought to the surface. Oh, and let's not forget it's comedy – it's got more than a handful of genuinely funny moments, in true Marvel fashion. It also enjoyably expands Everett Ross's (Martin Freeman) character — who has a significant role to play here.
While the final battle leaves a lot to be desired as both Black Panthers go head to head at the same time as the Dora Milaje take on Killmonger's sympathizers, there's one car chase that will get your adrenaline pumping. And while war rhinos and the effects during the Black Panther showdown might get your goat, Black Panther certainly offers a lot more than your average superhero fantasy-actioner. Its the 18th film in the MCU franchise, and it's up there with Marvel's very best.
The post 'Black Panther' Review: Like 'Wonder Woman' Only Better appeared first on FANDOM powered by Wikia.
'Bad Moms' Susan Sarandon and Cheryl Hines Reveal the Worst Part of Motherhood
Posted: 07 Feb 2018 09:52 AM PST
Christmas may have come and gone but a mother's work is never done.
In celebration of A Bad Moms Christmas being released on Blu-ray and DVD on February 6, FANDOM sat down with Susan Sarandon and Cheryl Hines to get some advice (and a few warnings) about the power of being a parent.
Hines takes on the role of Kristen Bell's mother, Sandy, in the film — a mom who smothers her daughter to the point of no return. (Sitting in her daughter's bedroom in the dark and watching her make love to her husband, as a casual example.)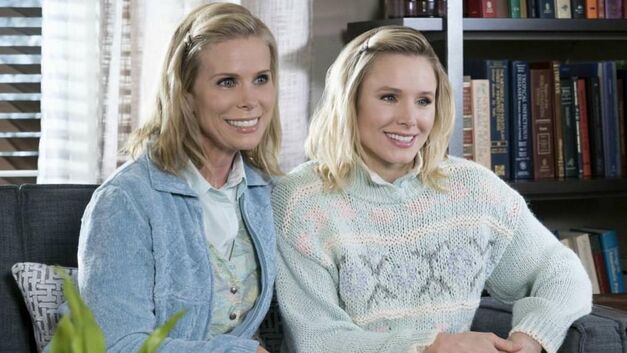 Meanwhile, Sarandon plays Isis — "like the terror organization" — the out-of-control, high-all-the-time mother of Kathryn Hahn's character, Carla.
The women may be playing extreme roles, to say the least, but they still found things to relate to and appreciate about their characters.
Hines admitted that she may relate to her character a little too much, saying "I'm so in love with my daughter and my kids, I like to touch the hair and I do like to smell her." 
Sarandon says she actually admires "the fact that [Isis] not only survived this horrible beginning where she was basically feral and isn't bitter."
FANDOM also asked the superstars what lessons they learned from their own mothers about being a parent and what the worst part about being a mom is. Check out their hilarious answers in the video above, and grab your own copy of A Bad Moms Christmas now.
The post 'Bad Moms' Susan Sarandon and Cheryl Hines Reveal the Worst Part of Motherhood appeared first on FANDOM powered by Wikia.
'Dissidia Final Fantasy NT' Review: Just Missing the Limit Break
Posted: 07 Feb 2018 04:33 AM PST
It's been 30 years since the first Final Fantasy game released. Somehow, what originally was conceived as a publisher's last-ditch attempt to make a successful RPG defied all odds, going on to become one of the longest running franchises in gaming.
Now for its 30th anniversary, this Fantasy is looking far from final, and Square-Enix has decided to celebrate by releasing a third entry in the popular Dissidia Final Fantasy spin-off series, which once again pits friend against foe in a fighting game format.
While it might feel new to us Westerners, Dissidia Final Fantasy NT actually released in Japan's arcades back in 2015. Known for its fast-paced action, deep battle system and the ability to create your very own dream lineups of characters from the Final Fantasy Franchise roster, Dissidia is about as fan-pleasing as games come.
Heros and Villains Assemble
Here, players can choose to battle it out as any of the main protagonists or antagonists from each of the 15 main installments. To put a spikey-haired cherry on top, Square has even included a few beloved spin-off characters like Ramza (FF Tactics) and Ace  (FF Type-0).
Dissidia is undoubtedly one of the most impressive compilations of gaming fanfare ever released. Its (many) Final Fantasy tributes come in the form of battle arenas, alternate costumes, weapons, player icons and even various titles that you can unlock for your profile.
In other words, this is a game that's bursting at the seams with winks and nods to the series' past, collating the franchise's best music, characters, and memorable moments from the past 30 years.
In a nice touch, even ye olde sprite-based characters get the HD treatment here. Where heroes like Terra (FFVI) and Cecil (FFIV) captured our hearts before 3D models were even a thing, each 2D warrior has been lovingly recreated from their original models, now matching the majesty of HD-born heroes like Noctis and Lightning. The English and Japanese voice acting is superb too,  bringing fan-favorite (and previously inaudible) characters to life in a way that wasn't possible in their heyday.
Crystal Chronicles
While this is a brawler at heart, I'd be remiss if I didn't talk about the story mode in a Final Fantasy title. Dissidia's story is similar to previous games in the series, but includes new characters like Noctis, Materia, and Spritus.
Previous dynamics between Cloud and Sephiroth (FFVII) or Tidus and Jecht (FFX) are abundant during story interactions. With the exclusions of Ramza and Ace, every character makes either a major or minor appearance throughout NT's 6-8 hour campaign. Dissidia requires players to acquire items known as memoria fragments. Earned by raising their player level through battle, these shiny gems are necessary to progress the story.
The need to spend memoria fragments to unlock every cutscene or battle is frustrating. Most games with a similar story system reward the player as they play. Dissidia instead artificially extends the story's length by requiring players to play other modes to earn fragments. Completing battles in the story removes them permanently too, which disappointingly makes revisiting enjoyable battles impossible.
To compensate for this, completing enough events in each story arc unlocks new offline gauntlets. Beating the story also gives players the ability to jump into the highly enjoyable summon battles again on a higher difficulty level. As you'd expect from a spin-off, the narrative is serviceable, but isn't exactly anything special.
Fortune Favors the Brave
Dissidia is unlike any other fighting game on the market. While most games in the genre have mechanics that are obvious to anyone watching, Dissidia does not. Attacking your opponent does not necessarily deplete their life gauge like most games. Dissidia instead employs two different attacks categorized as Bravery and HP.
While HP attacks deal damage to your opponent's life gauge, the damage is very mild without properly using Bravery attacks. Bravery attacks, on the other hand, are unable to deal actual damage but each attack increases your Bravery gauge. These are then converted into power for the following HP attack. HP attacks are unblockable and fans will definitely recognize flashy moves like Cloud's Omnislash, or Noctis's warp-strike.
It adds further frustration for newcomers, as dying at the hand of a move you have no easy way of defending isn't a lot of fun. The necessity of knowing how to identify and react to these HP attacks is imperative. It's similar to knowing every Critical Art in Street Fighter V, or X-Ray attack in Mortal Kombat. Dissidia characters can have up to four of these moves while characters in other games have one or two.
These attacks come in all shapes and sizes and have varying effects. For example, Zidane's Free Energy HP attack will steal attributes from opponents when hit.
Is 'Dissidia' Complex, Complicated, or Just Confusing?
Dissidia ebbs and flows between nothing happening on screen and too many things flooding your eyeballs. Dissidia's UI includes each character's health, bravery, and buffs/debuffs along with the player's selected skills and team life gauge. The map, emote bar and game clock occupy precious screen space and tend to be irrelevant in the heat of combat.
The good news is, the UI is very intuitive and takes little time to get accustomed to. The bad news is there are so many things happening at once it is often lost.  A special note goes to the Bravery indicator, which is extremely intuitive as it glows purple when opponents are able to be finished off.
One of the biggest complexities is the need to balance your attention between all the combatants on the field. In an ideal world, the match would consist of three individual fights. In reality, more battles come down to how teams rotate their attention between opponents. Teams must not only excel in combat but in surveying the battlefield and helping allies who are losing their matchups.
Swords, Sorcery, and Summons
Combat quickly becomes chaotic as the screen fills with fireballs, blizzards and sword clashes. Using summons during fights only compounds this chaos, as Ifrit, Shiva or Bahamut unleash their power throughout the arena. These screen-filling attacks deal massive amounts of damage to opponents' bravery, effectively making them harmless for a short duration.
This makes summoning a double-edged sword — the damage is great but the ensuing confusion is often overwhelming.
EX skills add another layer of depth, as they allow you to share your HP or bravery with allies. Each character also has a unique EX skill that is specific to their abilities. For example, Cloud's Limit Break increases defense and lowers charge times for attacks. While FFIII's Onion Knight is able to swap jobs between Ninja and Sage while recovering health and bravery.
The most confusing thing is that the game never tells you what each character's unique skills are or their function. The game also lacks any kind of combo tree, forcing players to figure out each character's combos on their own.
This is complicated, as certain characters have unique moves that change as time progresses. For example, FFXI's Shantotto has empowered spells when enraged, but there are no tooltips for triggering rage. This is a core fighting game feature and is expected for a game with this much depth. In failing to implement it, Square Enix has dropped the ball and made the learning curve unnecessarily steep.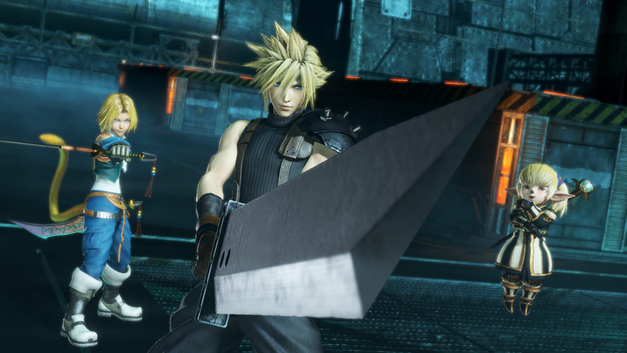 Warriors of Light
Dissidia features three queues for online play: Ranked Solo, Ranked Party, and Custom games. Ranked queues, solo and party match players of similar ranking ranging from Bronze up to Adamant. Rankings in each queue are exclusive to that queue and completely separate from offline rankings.
Custom matches are by far the best online experiences Dissidia offers, thanks to the sheer number of variables that can be modified. The low stakes environment enabled players to chat with one another which led to the most balanced and creative matches. It even created opportunities for unbalanced teams — like two vs one — for an increased challenge.
The most confusing thing is the lack of implementing some sort of tiebreaker into the default battle system. Matches that end due to time expiring result in losses for both players, which makes sense for arcades. But in today's fighting game market it's a poor choice, as nobody wants to lose on technicalities.
Ending matches this abruptly leaves both players with their time wasted. The most competitive matches have a lot of back and forth, and for them to end this way is disheartening.
Is 'Dissidia Final Fantasy NT' Good?
With Dissidia Final Fantasy NT releasing nearly a week after two major game releases it may have missed the boat. With Dragonball FighterZ and Monster Hunter: World stealing the bandwidth from players it has a hard time standing out.
Dissidia Final Fantasy NT has had our attention since its release in Japanese arcades back in 2015. The trouble is that it's at this weird stage of having solid mechanics and great brand recognition, but poor execution. Dissidia's eye-catching visuals and enhancements from its handheld days make it leaps and bounds better than it's ever been before. Though the lack of information and poor decisions in the battle system obscure what could have been an amazing experience.
Dissidia is undeniably attractive and enjoyable to play. However, the steep learning curve and amount of time needed to master makes it a fighter that's not for the faint of heart.
The post 'Dissidia Final Fantasy NT' Review: Just Missing the Limit Break appeared first on FANDOM powered by Wikia.
You are subscribed to email updates from FANDOM powered by Wikia.
To stop receiving these emails, you may unsubscribe now.
Email delivery powered by Google
Google, 1600 Amphitheatre Parkway, Mountain View, CA 94043, United States