---
7 Anime That Need to Come to Crunchyroll or Funimation
Posted: 08 Feb 2018 06:04 PM PST
Streaming services, such as Crunchyroll and Funimation, have dominated the anime market in the West. However, despite their extensive libraries, they are still missing a few noteworthy titles. So, here are seven anime series that are unavailable on major streaming services (including Netflix, Hulu and Amazon Prime) that we want to watch — legally.
Rainbow: Nisha Rokubou no Shichinin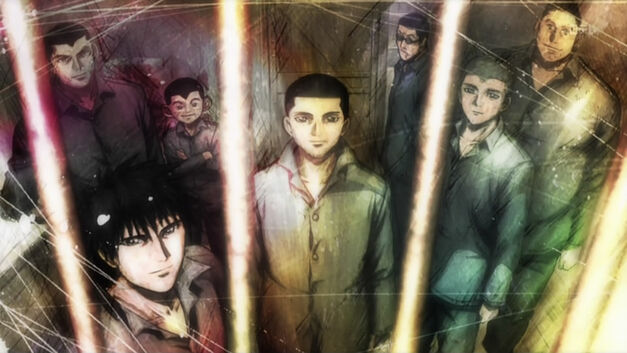 Taking place ten years after WW2, Rainbow: Nisha Rokubou no Shichinin follows six teenage boys at Shounan Special Reform School. Assigned to the same cell, they meet and form a close friendship with their cellmate Rokurouta Sakuragi, a former boxer.
Together they endure severe and undue punishment from the ruthless Ishihara, a senior guard, and the pedophile doctor, Gisuke Sasaki. They must gather all their strength to withstand this hell before they can re-enter society. But, will they survive these brutal conditions? And, if they do, what awaits them outside of prison?
The series gives a face to the hardships that took place after the war. Of course, the abuse that the characters endure leaves a lasting impact on the audience. However, it also teaches viewers about empathy, positivity and the consequences of criminal behavior.
Aoi Bungaku Series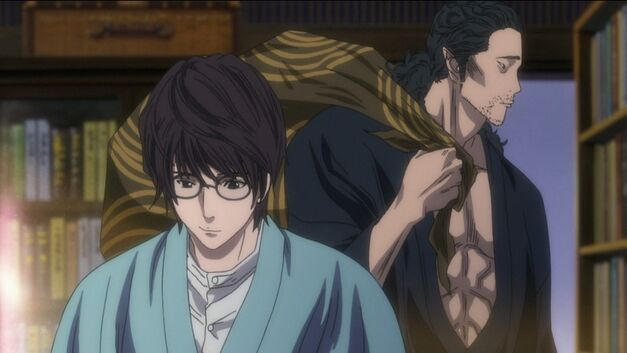 Aoi Bungaku adapts six modern classics of Japanese literature: No Longer Human, Run, Melos!, Kokoro, Hell Screen, The Spider's Thread, and In the Forest, Under Cherries in Full Bloom. The themes that this series touches upon are universal. From its post-war themes, such as suicide and depression in No Longer Human, to Kokoro's straightforward storytelling about love, these adaptations of Japanese classics have a piece of their respective authors in them. We would love to see this powerful series hit a major streaming service soon. It would be a great way to introduce Japanese literature to the masses.
Nana
Released more than a decade ago, this anime drama series has become a cult classic. But, unfortunately, Nana is not available on streaming services, such as Crunchyroll or FUNimation.
The anime tells the story of two young women with the same given name, Nana. First, we have Nana Komatsu, a naive girl who depends on and clings to those around her. So much so, that she ends up traveling to Tokyo to chase after her boyfriend.
Second, we have the enigmatic punk rocker Nana Osaki, who has dreams to make it big as a professional singer. Like Komatsu, Osaki travels to Tokyo but leaves her band and boyfriend behind.
By chance, the two young women meet and end up getting an apartment together. As time wears on, their friendship grows stronger, with each becoming each other's support system.
Bartender
They say that bartenders make perfect therapists. They lend a listening ear to their patrons and serve them drinks. Such is the case with Ryuu Sasakura, the bartender of a little bar, in the anime series, Bartender.
He serves each customer a delicious cocktail dubbed "The Glass of the Gods" along with some helpful advice. But besides offering booze-filled therapy sessions, the show regales viewers with history and facts about alcohol. For example, did you know that Tequila is one of the world's four great spirits? Neither did we.
The anthology anime series has an overflowing amount of in-depth discussions on mundane issues. A "feel good" anime, each episode we watch Ryuu try to heal his patrons with advice, alcohol, or both. If you are a fan of character-driven narratives and slice-of-life anime, then Bartender is for you.
Hell Girl (Seasons 1 through 3)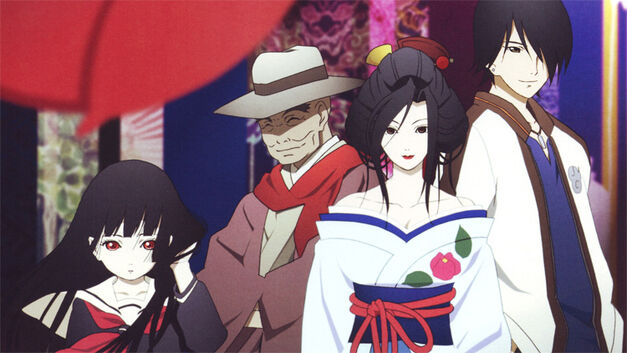 After nearly ten years, a new season of Hell Girl finally premiered last year. The series follows Ai Enma who runs the Hell Correspondence website. Along with her three companions, they grant revenge wishes. But, there's a catch. Once you condemn a soul to hell, you will also face eternal damnation.
While the latest adaptation of the Hell Girl has been a bit disappointing, the previous seasons did manage to gather a few loyal fans. But, unfortunately, those seasons are no longer available on popular streaming services.
Katanagatari
The Edo period is synonymous with lavish sword-fighting styles. Shichika Yasuri possesses a unique style, Kyotouryuu, a technique which allows the user to wield his or her body like a blade. But, despite how cool this is, Shichika and his sister live in exile on an island.
One day, Shichika meets a stranger only known as "Togame." She persuades the young man to join her search for the 12 Deviant Blades crafted by Kiki Shikizaki, a reclusive swordsmith. Out of the many highly regarded swords he created during the last war, only those 12 were crafted with the aid of magic.
Set in Edo-era Japan, Katanagatari is unlike the other anime series that take place during this period. It is a visual treat that showcases an era rife with art, culture, and swordsmanship.
Shion no Oh, The Flowers of Hard Blood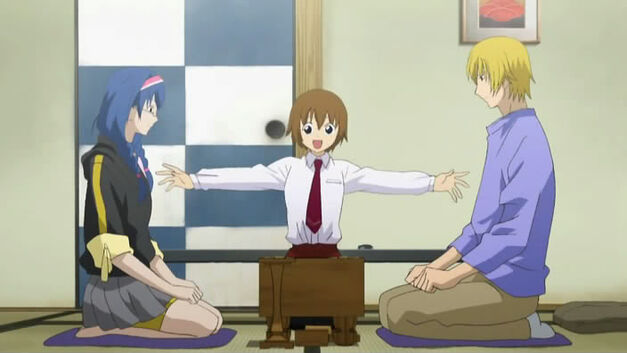 Shion has had a hard life. When she was five years old, her parents were murdered in front of her. But instead of killing the only witness to the crime, the killer orders Shion to forget the gruesome murder.
Now, eight years later, Shion has found happiness with her adopted family, the Yasuoka, and has become one of the best shogi (Japanese form of chess) players around. However, fame comes at hefty price, as Shion encounters jealous rivals and her parent's murderer.
The shogi tournament takes center stage in the series, framing the narrative of this wonderful anime. The story, mystery, and Shion evolve with every shogi move. As a result, the series builds a dark ambiance — a theme any mystery aficionado would love — that comes to an epic conclusion. Unfortunately, Shion no Oh is not legally available on any well-known streaming site.
The post 7 Anime That Need to Come to Crunchyroll or Funimation appeared first on FANDOM powered by Wikia.
5 LGBT Romantic Movies to Stream This Valentine's Day
Posted: 08 Feb 2018 04:40 PM PST
There was a time not that long ago that queer people were unable to see themselves portrayed in movies or television. But as the world progresses, there are more fantastic films being made about the LGBT community than ever before.
In honor of Valentine's Day, we've collected a few LGBT romance films that are currently available to stream on Netflix this month.
Blue Is the Warmest Color (2013)
This coming-of-age film tells the story of young love between two women, from the early days in the honeymoon stage of romance to all the ups and downs that follow. Adele (Adèle Exarchopoulos) is on a journey of self-discovery when she stumbles upon a woman with blue hair (Léa Seydoux) that she quickly falls for. The ladies begin a long-term relationship that takes a poignant look at what it's like to be in love. Available on Netflix.
Weekend (2011)
A one night stand turns into so much more in this LGBT film that garnered international praise. Exploring the difficulties of life in the closet, the movie takes place during the course of two days in which closeted Russel (Tom Cullen) spends a weekend with an artist named Glen (Chris New ) that changes his life in unexpected ways. Available on Amazon.
AWOL (2016)
A young Pennsylvania woman named Joey (Lola Kirke) visits an army recruiting office in an attempt to find direction in her life. But when she meets Rayna (Breeda Wool) at a carnival, the two fall for each other. The film explores how the ladies' environment threatens to keep them from happiness. Available on Netflix.
Carol (2015)
A young photographer named Therese (Rooney Mara) embarks on a forbidden affair with an older woman named Carol (Cate Blanchett) in the homophobic 1950s. The women embark on a road trip to the West Coast but are followed by a private investigator that was hired by Carol's ex-husband. Both Mara and Blanchett were nominated for Oscars in 2016 for their portrayals of lesbians longing to peacefully be together in a time that forbade it. Available on Netflix.
Naz & Maalik (2015) 
Curtiss Cook Jr. and Kerwin Johnson Jr. star as two closeted Muslim teenagers in Brooklyn who struggle to open up about their sexuality. As their romance unfolds, their secretive actions begin to raise the suspicions of an FBI agent who is hunting for potential terrorists. Available on Netflix.
The post 5 LGBT Romantic Movies to Stream This Valentine's Day appeared first on FANDOM powered by Wikia.
What 'Star Trek: Discovery' and 'Cloverfield Paradox' Have In Common
Posted: 08 Feb 2018 04:09 PM PST
SPOILER ALERT: This post contains spoilers from Star Trek: Discovery and The Cloverfield Paradox. Proceed with caution.
Minutes after Superbowl 52 ended, Netflix launched the newest installment of the Cloverfield film series: The Cloverfield Paradox. The film starred a who's-who of Marvel and sci-fi actors, including Gugu Mbatha-Raw (Black Mirror), Chris O'Dowd (Thor: The Dark World), Daniel Brühl (Captain America: Civil War), David Oyelowo (Selma) , Ziyi Zhang (Crouching Tiger, Hidden Dragon), and Elizabeth Debicki (Guardians of the Galaxy Vol. 2). The film explored the concepts of space travel and parallel worlds, specifically the mirror universe.
The mirror universe has been a large part of Star Trek: Discovery this season as well, especially the latter half of the season. Is the exploration of the mirror universe a burgeoning trend among sci-fi properties? Let's take a look at how Paradox explored this universe, how Discovery explored theirs and how their similarities could spell a new trend for science fiction.
Aboard the Shepherd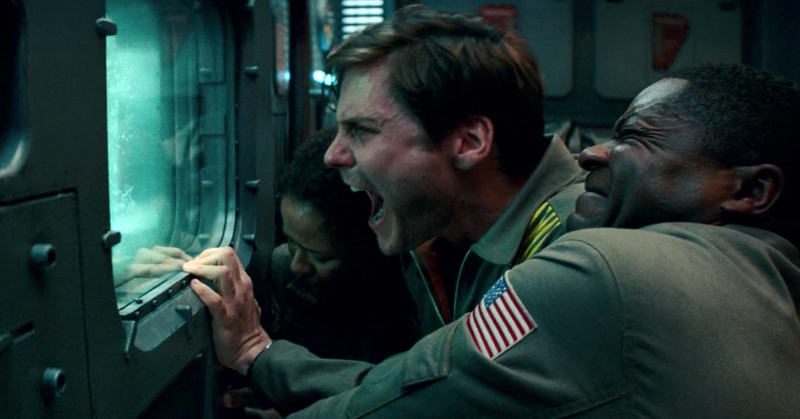 The Cloverfield Paradox begins with the testing of a particle accelerator onboard the Shepherd Space Station. When the particles collide, they are supposed to unleash a new type of energy, the source of which will stop the oil wars on Earth. When they collide, however, they rip a hole into another reality. The Shepherd goes through this hole and an alien or aliens come into their reality.
It's a clever origin story for the mysterious Cloverfield aliens and it gives the characters the opportunity to ask all the important questions about being in a mirror universe. Hamilton (Gugu Mbatha-Raw) wants to stay in the mirror universe because her children are still alive. In her universe, they died in a fire. She contemplates staying behind so she can save their lives from any future fires. Jensen (Elizabeth Debicki) is actually from the mirror universe and tries to take the Shepherd back to her Earth, even though it doesn't belong there.
Aboard the Discovery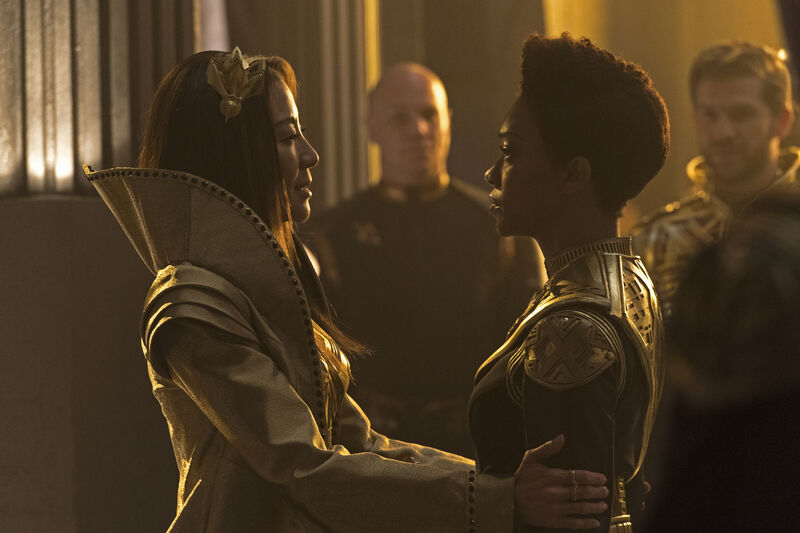 Star Trek: Discovery explored this idea in a very intense way this season. When the Discovery was calculating jumps with their experimental warp spore drive, they accidentally ended up in their own mirror universe — specifically, the same mirror universe that previous Star Trek crews had traveled to before. While in this universe, Michael Burnham (Sonequa Martin-Green) had the ability to live the life she always wanted, by captaining the ISS Shenzhou.
She also had the opportunity to save the life of someone who died — someone very close to her — Philippa Georgiou. Georgiou died in the main universe, much like Hamilton's kids from Paradox. In Paradox, Hamilton decided that returning home was best, but before she did, she sent a message to her other self, warning her about the danger of a power cell fire. Hamilton didn't directly save her children, but she could have saved their lives through this warning.
Burnham did the exact opposite and took Georgiou with her, through the temporal gateway and back into her prime universe. Both of these women were faced with choices about how to save the people they loved, and they both did what they thought was best.
Alternate Universes — A New Trend?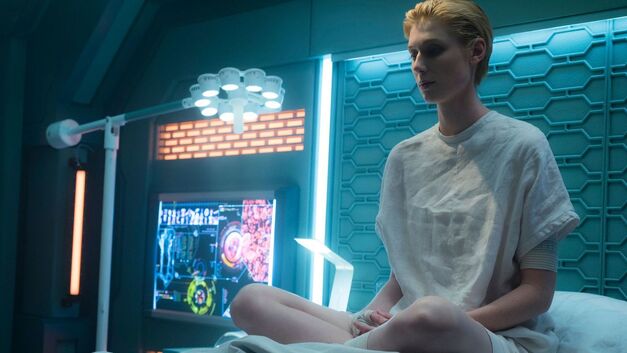 The Cloverfield Paradox and Star Trek: Discovery are just two examples of this in current media. Another is Counterpart — JK Simmons' new show on Starz. Counterpart features JK Simmons as Howard Silk, a man who discovers that the agency he works for is actually concealing a gateway to an alternate universe. Rick and Morty also features the exploration of alternate universes — hence the introduction of Pickle Rick! One could even argue that the name Black Mirror is a riff on the show's themes of looking into the darker elements of the mirror universe. Is this a trend that we'll continue to see in current media? Time will tell.
Cloverfield Paradox is currently streaming on Netflix worldwide.
Star Trek: Discovery airs on CBS All Access in the US and on Netflix worldwide.
The post What 'Star Trek: Discovery' and 'Cloverfield Paradox' Have In Common appeared first on FANDOM powered by Wikia.
'Venom' Trailer Breakdown: Will Michelle Williams Be She-Venom?
Posted: 08 Feb 2018 02:45 PM PST
Today Sony unleashed the first official trailer for their new Spidey film Venom. The film stars Tom Hardy as Eddie Brock. In the comics, Brock was a rival reporter to Peter Parker. Considering Marvel and Sony's current Peter Parker is still in high school, Venom is definitely taking a different approach to Brock's origin story.
Who is Michelle Williams Playing?
We get a brief glimpse of Michelle Williams in the film. She's reportedly playing Anne Weying, the ex wife of Eddie Brock. In the comics, Weying becomes She-Venom who is as literal of a character as you could possibly imagine. Look at this 90s as hell comic. 
Considering that Sony Pictures has already said that the Venom film is kicking off a whole symbiote series, it's not off base to think Michelle Williams will end up with her own (hopefully less stupid and exploitative) symbiote suit.
Venom Debuts
The trailer opens in a lab environment. We see a figure — Eddie Brock — lying in an MRI machine as two men monitor screens displaying information.
Over a shot of San Francisco's Golden Gate Bridge, Tom Hardy's voice can be heard.
"Everyone's got their thing," he says. There's a shot of him walking along a city street, and then through a shop at night.
"Maybe it's a break up…," he continues, over a shot of Michelle Williams' character Anne. "A death, an accident…"
Shots of what could be a body being uncovered on a mortuary slab and the scene of some kind of huge crash accompany his words.
"Whatever it is, you used to be one thing, now you're something else," he concludes as we see him waking up sweaty-faced in the lab.
It cuts to a shot of Riz Ahmed's character, Dr Carlton Drake, surrounded by white coats as he opens the back of a truck to reveal a pulsating black organism contained in a glass cylinder.
"We all have our own problems…" Brock continues against shots of him breaking out of the lab, riding a motorbike and seemingly causing widespread destruction.
"…our own issues, our own demons," he concludes to a medley of images that see him running through woods, plunging into a body of water and waking screaming in that MRI machine. And that's where it ends.
Tom Hardy and director Ruben Fleischer previously showed fans a glimpse of the film via Twitter:
Venom is said to be an adaptation of the comic book storyline called Venom: Lethal Protector. The book was released by Marvel Comics in 1993 and was written by David Michelinie. The book very specifically addressed Eddie's ability to spawn more Symbiotes that created a vast amount of new Venom-based characters in the Spider-verse.
Venom stars Tom Hardy, Michelle Williams, Riz Ahmed, Scott Haze, and Reid Scott and hits theaters October 5, 2018.
The post 'Venom' Trailer Breakdown: Will Michelle Williams Be She-Venom? appeared first on FANDOM powered by Wikia.
The Olympics: How to Watch the Opening Ceremonies on TV and Online
Posted: 08 Feb 2018 12:25 PM PST
The XXII Winter Olympics kick off today in PyeongChang, South Korea, but the opening ceremonies aren't being held until Friday, February 9.
You'll have to be up pretty early to watch the show live on NBC if you're in the U.S. — 6 am ET (3 am PST) to be exact — but there are plenty of ways to watch from the comfort of your bed through streaming as well.
NBCOlympics.com will be streaming the ceremony, but you can also watch from the NBC Sports app. Available for both iOS and Android, the app also works on Apple TV, Amazon Fire, Roku, Chromecast, Xbox, Windows 10, Comcast X1 and a few Samsung devices.
FuboTV will also be broadcasting NBC's live coverage. The internet television service primarily focuses on channels that broadcast live sports, but also contains some news channels, network TV series, and movies, as well.
And no worries if you're unable to watch live, as you can view it on demand through NBCOlympics.com at any time.
While the Winter Games will be broadcast on NBC, CNBC, USA, and the Olympic Channel, the opening ceremony will only be shown on NBC itself.
This year's ceremony will be hosted by Katie Couric and Mike Tirico as athletes head into the stadium marching with their country's flag.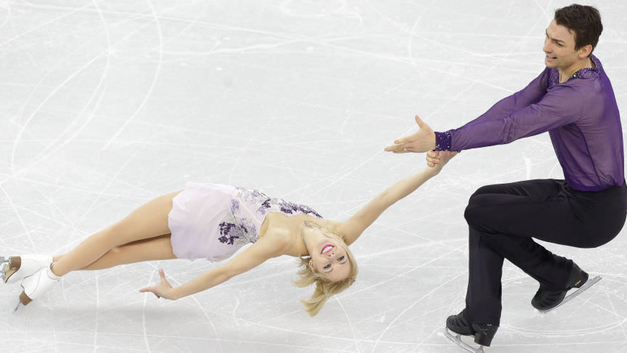 All eyes will be on figure skating this year and the marquee sport kicks off on February 8 with the men's and pairs short programs. Skating events will run through February 22, ending with women's free skate, and you can check out the full figure skating schedule here.
The sport will be broadcast live on NBC on 12 out of the 18 nights, but can also be streamed on NBCSports.com and fuboTV.
The post The Olympics: How to Watch the Opening Ceremonies on TV and Online appeared first on FANDOM powered by Wikia.
7 Romantic Movies You Can Stream This Valentine's Day
Posted: 08 Feb 2018 12:22 PM PST
Whether you're curled up on the couch next to your sweetheart or sitting with a pint of Ben & Jerry's simply dreaming of love, there are plenty of ways to celebrate Valentine's Day from the comfort of your own home.
To help you live your best romantic life, FANDOM has created a list of the best romance movies currently available to stream on Netflix.
Love, Actually (2003)
This classic English rom-com may take place at Christmas time, but the laughter works all year long. The trials and tribulations of love are told through several intersecting stories, including a romance between the Prime Minister of England (Hugh Grant) and a member of his household staff (Martine McCutcheon), a widower (Liam Neeson) who helps his young stepson with his grade-school crush, and a brokenhearted writer (Colin Firth) who falls for his Portuguese housekeeper.
America's Sweethearts (2001)
It's always fun to take a peek behind the curtain of Hollywood and this romantic comedy from 2001 provides the perfect opportunity. Eddie (John Cusack) and Gwen (Catherine Zeta-Jones) are a Hollywood power couple who broke up right before having to promote their new movie together. Things get complicated when Gwen's sister Kiki (Julia Roberts) starts falling for Eddie, while Billy Crystal plays the publicist that's desperately trying to keep things running smoothly. That's quite a cast and quite a good time.
Breakfast at Tiffany's (1961)
More than just the '90s earworm from Deep Blue Something, Breakfast at Tiffany's stars Audrey Hepburn as Manhattan party girl Holly Golightly. Based on Truman Capote's novel of the same name, the film made Hepburn a symbol for those who dream of a magical life. But Holly's priorities slightly shift when she starts to fall for the new neighbor, Paul Varjak (George Peppard).
How to Lose a Guy in 10 Days (2003)
Kate Hudson stars as Andie Anderson, an advice columnist who's on a mission to get a man to leave her in ten days for her next article. Meanwhile, Matthew McConaughey plays Ben, a business exec who bets he can make any woman fall for him in, you guessed it, ten days. Hilarity ensues as the duo lie and manipulate their way into each other's hearts. What could be more romantic than that?
Bridget Jones's Diary (2001)
A classic in the world of romantic comedies, Bridget Jones's Diary stars Renée Zellweger as the titular character who journals about her quest to become a better person. But as it sometimes does, romance gets in the way of her plans thanks to a love triangle with two suitors played by Colin Firth and Hugh Grant.
Y Tu Mamá También (2001)
This bawdy tale of two best friends (Gael García Bernal and Diego Luna) on a road trip with an older woman broke box-office records in Mexico when it was released. Everyone has secrets on the road trip, which is fueled by a heavy dose of sexual tension. Featuring a barrier-breaking sex scene, especially for 2001, this is the perfect movie on the list to inspire you to get hot and heavy on February 14.
Clueless (1995)
Sure, Clueless is considered one of the greatest high school movies of all time,  but it also tells a beautiful story of young love between rich Beverly Hills teens. Cher Horowitz (Alicia Silverstone) is on a mission to help those less fortunate than herself and hopes to nab a boyfriend in the process. As she interacts with her stepbrother Josh (Paul Rudd) and new friend Tai (Brittany Murphy), Cher eventually finds love where she least expects it.
Titanic (1997)
The love story between Jack and Rose in Titanic is about as romantic as it gets. It also happens to be a horrifically tragic tale, but no one ever said love was easy.  The couple (played by Leonardo DiCaprio and Kate Winslet, of course) defy Rose's family and rotten fiancé (Billy Zane), pushing past their socioeconomic differences to find true love … for about 24 hours until the ship sinks.
The post 7 Romantic Movies You Can Stream This Valentine's Day appeared first on FANDOM powered by Wikia.
'Fifty Shades Freed' Review: A Fitting Finale for This Silly Series
Posted: 08 Feb 2018 12:04 PM PST
SPOILERS for Fifty Shades Freed.
It's finally here. Fifty Shades Freed concludes the trilogy that everyone has an opinion on. Some people are rabid fans, others are snarkily dismissive, and yet others are determined to tear this franchise to shreds. By this point, you know whether or not you're on board for this particular brand of sleek smut. So, how does Fifty Shades Freed stack up?
You know, it ain't half bad. Well, for a Fifty Shades movie.
Genuine Conflict
Though the movie kicks off with the typical wish fulfillment this series offers — Anastasia and Christian get married and do their typical jet-setting life of luxury montages — it also doesn't waste any time picking up the disturbing thread of antagonist Jack Hyde.
After the events of Fifty Shades Darker, Hyde is sabotaging Christian Grey's office and attempting to terrorize Anastasia. While he was certainly a presence in the previous film, Fifty Shades Freed turns him into a legitimate villain. He's the first one the series has really had since Kim Basinger's Elena was underutilized in the previous film and she doesn't even appear onscreen in this entry. Still, the film is afraid to concentrate too much on this plot since it will get in the way of what the fanbase wants to see, so while Jack's evil schemes are welcome they aren't as prevalent as they probably should be.
But, we do get another piece of character conflict in the form of an unexpected pregnancy. Anastasia and Christian grapple with a well-worn (read: clichéd) relationship problem: do they want to have kids? Naturally, Christian doesn't because of his past and fear that the baby will steal Anastasia away from him. This does give Dakota Johnson a chance to showcase some of her best acting in this trilogy. Because this is a much safer narrative than the risqué gimmick would lead you to believe, everything turns out exactly how you expect. No surprises here but maybe that's what fans of these kinds of stories want.
Still Surprisingly Scandalous
And what fans obviously want are plenty of sexy diversions every fifteen or twenty minutes. Fifty Shades Freed doesn't drop the ball in this regard. There is A LOT of hanky-panky in this flick. Some of it is goofy, some of it is icky — there's a scene where Anastasia and Christian trickle ice cream on each other that goes to a bizarrely gross place — and some of it is appropriately steamy.
There is one moment that was truly shocking for a mainstream release. Christian ties Ana up to a wall and decides to deny her pleasure as a way of getting back at her for disobeying him earlier. He grabs a vibrator and proceeds to tease Ana with it and then yank it away as she begins to feel good. During this sequence, there is a shot that almost constitutes seeing penetration through Anastasia's underwear.
If you know anything about the MPAA — the organization that judges films' content and assigns a rating — they are pretty puritanical when it comes to showing anything remotely close to realistic sexual activity. The fact that this shot made it in is actually a little astonishing in a good way.
Seeing realistically simulated female pleasure has always been an uphill battle in the world of mainstream film. It was rewarding to see something that attempted that and went as far as it possibly could. Since the Fifty Shades series has been criticized for being fairly vanilla when it comes to unconventional sex, it was effectively jarring to witness something transgress the cinematic landscape like that.
Those Fifty Shades Problems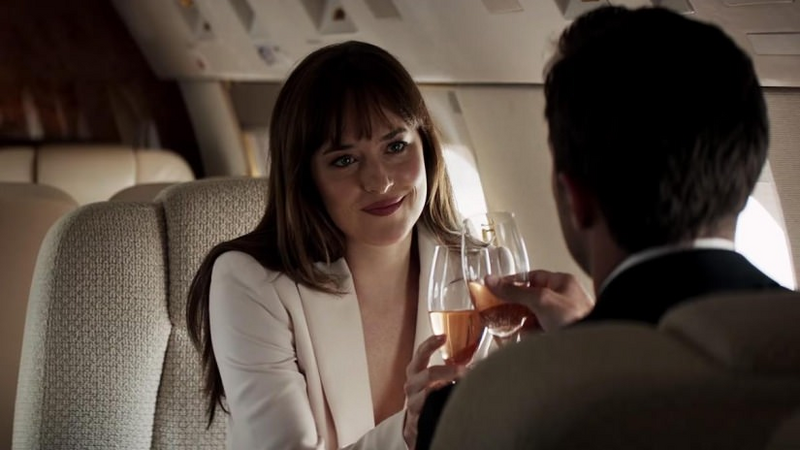 With all of that said, this is still a Fifty Shades film. As such, it falls into all the typical traps of the franchise. The dialogue is often hilariously bad — just wait to hear Christian Grey earnestly use the term, "Bro," — and the pacing is near glacial due to the copious sex scene interjections. The thriller plot can't help but feel like an afterthought as the movie still locks into its unrelenting montages of über-rich white people life.
Granted, that's clearly an element that fans enjoy about the series. That's fine but it admittedly makes for a slog of a story. And while there is conflict between Anastasia and Christian throughout the film for various reasons, it all comes to a resolution so quickly that it can't help but feel fleeting.
Is Fifty Shades Freed Good?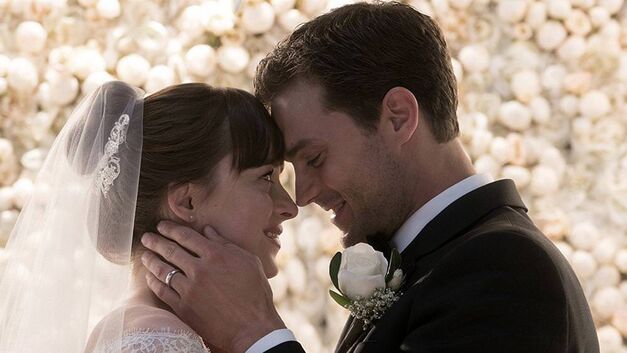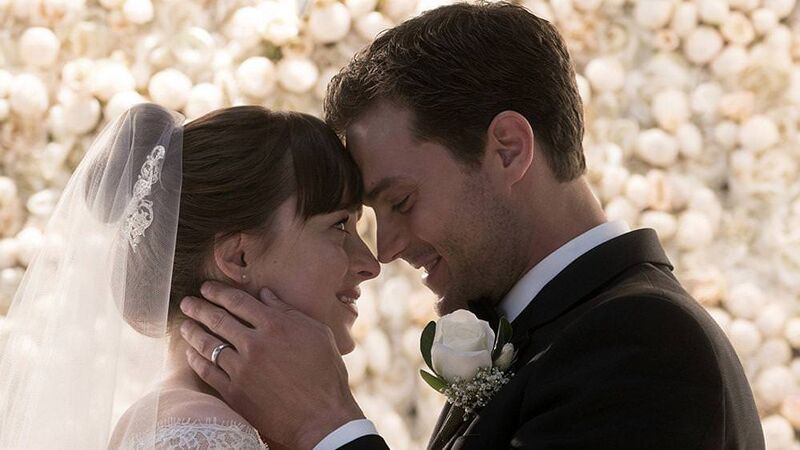 It's as doofily entertaining, eye-rollingly awful, surprisingly steamy, and expectedly boring as all the other Fifty Shades films. The thriller elements and change in conflict between Anastasia and Christian are welcomed, but it's on such an apparent auto-pilot that it's hard to get fully invested.
If the movie had taken real dramatic risks with characters or done anything remotely subversive in terms of storytelling and character development, it could have made this entry the best in the trilogy. As it stands, it's exactly the kind of ending this franchise deserves. If you love these films, you're guaranteed to get the same enjoyment out of Fifty Shades Freed. And if you hate these films, then you probably aren't going to see this one anyway.
'Fifty Shades Darker' Review – A Bizarre, Ridiculous, but Entertaining Sequel
The post 'Fifty Shades Freed' Review: A Fitting Finale for This Silly Series appeared first on FANDOM powered by Wikia.
Playing 'Ni No Kuni II' Feels Like Embarking On Your Very Own Ghibli Adventure
Posted: 08 Feb 2018 06:51 AM PST
There's a certain indescribable charm that defines every Ghibli adventure. Whether the studio's beautifully drawn stories are conveying the horrors of war or just goofing around with giant cuddly bear-cats, it's their blend of the heart-warming with the fantastical that makes each vastly different creation still feel unmistakably Ghibli.
Yet, despite the beloved studio becoming synonymous with Japanese animation, it wasn't until 2010 when Ghibli decided to cut its teeth on its first ever video game – Ni No Kuni.
With Ghibli making its name by creating some of entertainment's most charming and unforgettable worlds, seeing them collaborate on a brand new RPG with the developer behind the Dragon Quest series was pretty much every anime fan's wildest dream.
Unsurprisingly — given the talent of the two companies involved — Ni No Kuni was well received commercially and critically, and fans assumed that it heralded the start of an exciting new Ghibli era of video games.
Yet, sadly for fans, Studio Ghibli's first ever official video game collaboration was also its last. Shortly after beloved creator Miyazaki announced his retirement, Ghibli followed suit, officially (but temporarily) closing its doors after its 2014 animated swansong, Marnie Was There.
A Ghibli Game In All But Name
Eight years after the release of the original, developer Level-5 is now gearing up to release Ni No Kuni II: Revenant Kingdom. But without Ghibli's name adorning the box, is this a sequel that's worth getting excited for?
While you may not see a mention of Ghibli in the credits, it's time to breathe a sigh of relief – because this sequel is very much still a Ghibli game. Although its recent move away from feature production meant Studio Ghibli wasn't technically involved with Ni No Kuni II at all, many of the studio's key animators (including Yoshiyuki Momos, who worked on Spirited Away) jumped ship to Level-5 and have been hard at work on this gorgeous RPG ever since.
This time around, the collaboration between Level-5 and Ghibli has been a far more organic affair — and, boy, does it show. While the last game saw Level-5 basing their gameplay around cutscenes sent to them by Ghibli, Ni No Kuni II's development has seen the Ghibli alumni overseeing every aspect of its creation.
Here, every environment, every character and even the way the game plays has been guided by the hand of the experienced Ghibli veterans at Level-5.
Easier, Prettier, Faster, Stronger?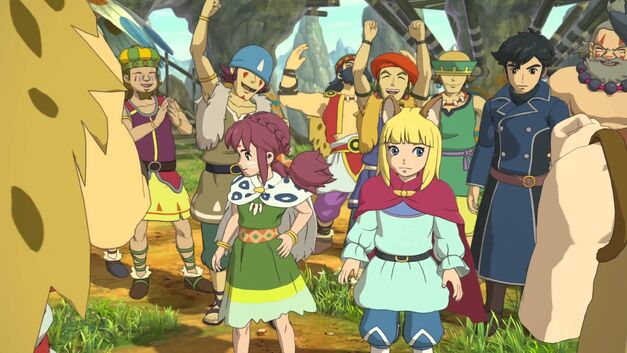 Where the ambitious original was held back slightly by the aging PS3's hardware, thanks to the additional horsepower afforded to the artists by the PS4, Level-5 and Ghibli have come startling close to creating a fully playable anime.
With barely a polygon in sight, each wonderfully designed character and environment looks remarkably smooth, as if it has been ripped straight from the sketch artists' page before being magically injected with a welcome sense of depth. Here, everything from fearsome fantasy creatures to friendly townsfolk looks every bit as charming and expressive as anything Ghibli has released on the big screen.
Ni No Kuni II isn't just a prettier experience than its predecessor, but a deeper one too. After being taken off guard by the overwhelming Western response to the original, Level-5 has attempted to make this sequel even more appealing to players outside of Japan.
For starters, the battle system is a completely different beast to what came before. Ditching the quasi-turn-based, Tales series meets Pokemon combat model from the original, Revenant Kingdom instead gives players full control of an entirely human party. With no familiars in sight, you are free to switch party characters at will, using a mix of melee, ranged and skill-based attacks to make short work of your foes.
Fit For a King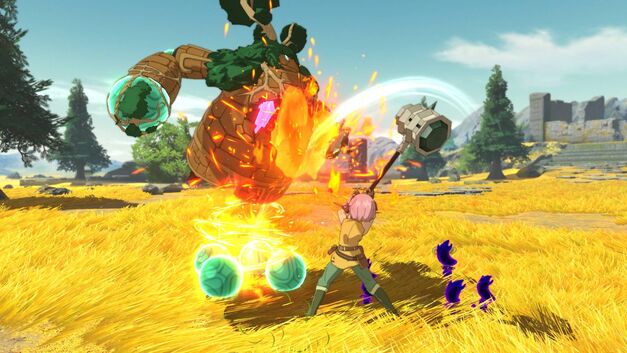 Running at a rock solid 60 frames per second, combat feels just as satisfying as you would expect – if a little simplistic. We've only spent a few hours with the game so far, but we hope that as characters level up and unlock new abilities, battles will require more of a considered, tactical approach than the frantic button mashing that helped us coast through the early game.
Yet, the most radical departure from the original No No Kuni comes with the new elements that tie into the 'Kingdom' of the game's namesake. Where the first game saw a young boy called Oliver transported to a strange new world, this sequel instead tells the story of an entirely new young hero. Put in the shoes of Evan Pettiwhisker Tildrum, players find themselves trying to reclaim his kingdom after having his throne usurped.
Yet, this narrative setup is more than just cutscene fodder, it actually ties into everything you do in game. As you travel the land taking on quests and battling monsters, you find yourself actively recruiting new subjects for your Kingdom. Once you've earned the respect of your new loyal subjects, you can return to your Kingdom of Evermore, and manage your little town — Clash of Clans-style.
This game mode feels pretty simplistic, merely requiring you to upgrade structures and research new abilities and upgrades by acquiring citizens with the right skills and spending kingpoints.
Revenant Kingdom's RTS elements don't end there though. While most of the battles you engage in will take place in the Tales' series inspired realtime combat style, between objectives you will have the option to engage in an entirely different type of warfare. Known as skirmishes, these Pikmin-esque encounters see you leading legions of chibi-styled troops into battle. Armed with just basic attacks and four special AOE abilities, the few early skirmishes we got to experience seemed to be lacking in both depth and satisfying combat.
How Is Ni No Kuni II: Revenant Kingdom shaping up?
Still, this is a game that could well span a hundred hours, and with only three hour testing time — we've barely scratched the surface. While Level-5 could easily have just produced a copy and paste sequel to the last game, it's admirable to see the studio attempting to weave so many new mechanics into Revenant Kingdom. Whether this experimentation will pay off remains to be seen, but even if the extraneous RTS elements do end up feeling a bit lacklustre, the core of Ni No Kuni II still looks to be a wonderfully charming Ghibli RPG. And really, that's all we ever wanted.
The post Playing 'Ni No Kuni II' Feels Like Embarking On Your Very Own Ghibli Adventure appeared first on FANDOM powered by Wikia.
Government Snub Leaves Australian Developers to Ponder Political Plays
Posted: 08 Feb 2018 02:00 AM PST
Australian game developers have been considering political options after receiving news that the industry won't receive federal support for the foreseeable future.
Responding to a Senate inquiry that unanimously recommended the reinstating of the Australian Interactive Games Fund, the government has this week "noted" several points without any plan of action.
The $20 million AUD program, designed to accelerate job growth, required successful studios to pay back a certain amount of earnings — up to 50% in some cases — into the fund for reinvestment in the industry. Just as it was starting to see money returned to the program, it was cut short in 2014.
After the Australian dollar came close to parity with the US dollar a decade ago, many larger studios left the country. Modern Australian developers are mostly independent, and benefit massively from funding programs that allow them to bring on more labour and speed up projects.
Several studios such as Uppercut Games and League of Geeks have lauded the fund with helping them get off the ground and employ more people faster.
For developers hoping the government would reinstate the fund, it's been a long and lonely wait of 642 days — exceeding the promised timeframe sixfold  — for an official response. Pressure from the Australian Greens on Senator Mitch Fifield (pictured above) eventually brought out a document which had been ready for six months before being shown.
After all that time, you can imagine how excited Australian developers are to have their concerns "noted."
In the words of Defiant Development's game runner Morgan Jaffit, who recently released Hand of Fate 2:
This has left many game makers wondering what they might achieve if they use their most powerful tool: Their art. Several developers have been discussing ideas from in-game splash screens to pamphlets at shows — though it would take a large, concerted effort to get an appropriate amount of attention.
Matt Hall of Hipster Whale is responsible for the largest Australian gaming success in recent times. Crossy Road achieved over 90 million downloads in its first six months.
"Movies and music have always had the celebrity angle up on us. Though our games are super famous and have had a massive impact, we as creators have largely been invisible." says Hall.
"With Hipster Whale we've got a lot of eyes on Crossy Road. It would be possible (in theory) to have an awareness campaign inside the game itself targeted at all Australians. That'd be quite a bit more effective than a pamphlet at a game show. A lot more thought would have to go into it before we become the 'Midnight Oil of games.'"
Tim Kaldor, co-founder of Featherweight Games, is no stranger to leveraging games for important issues. His entire share of revenue for the company's first game, Skiing Yeti Mountain, was donated to Nepal's earthquake relief efforts. He also acknowledges that while he was able to dip into his savings and rely on government and family support for his first few projects, not everyone is in that position.
"I'd be happy to see the government fund games with cultural or social value which aren't financially viable otherwise," says Kaldor, "or if they are wanting to kick-start the industry as a whole I'd like to see them focus on small promising start-ups rather than established companies. The government should provide a strong safety net that allows creative people to take the necessary time and risks to get going."
You Can't Spell Fund Without Fun
It all began with the cancellation of one of Australia's most successful programs for job creation in the gaming space. The Liberal National Party (LNP) had just come into power on a platform of border protection and self-proclaimed fiscal responsibility.
Part of that responsibility turned out to be putting a red line through the Australian Interactive Games Fund, a program that was halfway through its three year cycle. This fund had already started to prove its worth with a few early successes beginning to pay money back into the system.
After the LNP's election win, it was unceremoniously and immediately cancelled without any consultation.
Of course, this hasn't stopped Australian indie success stories from happening. In the last few years, the wild success of Crossy Road has allowed developer Hipster Whale to perform the role of investing in game development in a way the government has neglected, putting $500,000 AUD back to Australian game development.
More recently, Featherweight Games' Rodeo Stampede has take the App Store by storm. But without a jobs acceleration program in place, these stories play out in slow motion.
It's the reason many developers in Australia feel that the country's indie scene succeeds despite its government, rather than because of it. It's the reason it wasn't at all controversial when the makers of Satellite Reign put this image in its credits:
Save States and Crash States
While federal support has been dead for years, at the state level it's more of a mixed bag.
Over half of Australian developers reside in Melbourne, and that's no accident. The state of Victoria regularly commits money to supporting new IP projects, whereas other potential powerhouse states are dropping the ball. New South Wales, in particular, trains thousands of game makers every few years only to lose them.
"You can see what happens when Victoria steps up and does government funding," says Matt Hall. "You then get a lot of net migration here and a super healthy community. Look at New South Wales for example, what would be the point of setting up a studio there when you could set one up in Victoria?"
For game producers looking for a leg up, the axing of the Australian Interactive Games Fund leaves few options. Screen Australia's grant options include entertainment on device screens but bizarrely excludes video games.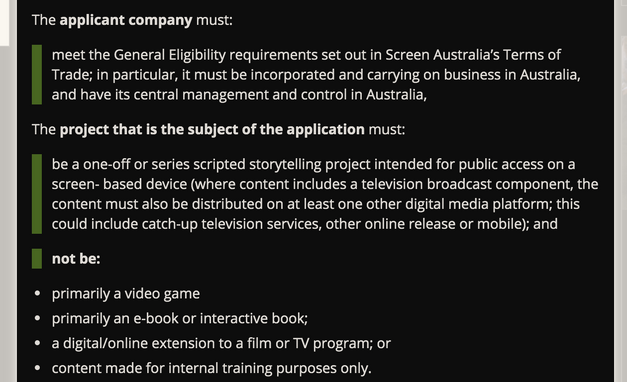 Despite being the largest entertainment medium, games still don't enjoy the support that TV or movie projects do. It's a similar story on the tech side. Games are caught between being classified as tech product and art, yet neither side will fund them.
It goes without saying the state of Victoria can't support all Australian game developers. This is one piece of a larger puzzle that is leading developer talent to pack up and head overseas.
This is completely at odds with Prime Minister Malcolm Turnbull's stance of supporting innovation and digital, creative jobs. Game development not only ticks those boxes but has the potential to bring in a large slice of a global $100 billion industry, retaining IP rights on Australian shores in the process. Yet the government has found almost $4 billion to invest in the hopes of being in the top 10 arms exporters.
The issue of job creation stretches all the way back into the early days of a game maker's career. At any given point, there are over 6,000 people being trained to make games in Australia, yet there are under 1,000 filled jobs. Many won't find gainful employment. If they aren't able to support themselves through a debut indie project, they'll either leave the country, leave the industry, or fall prey to an ever-burgeoning gambling sector waiting to swoop on graduates.
Australians taxpayers are supporting the training of game developers, and then leaking skilled workers to the rest of the world. In sports terms, it's a national own goal.
Objective-Based Play
There are other issues facing Australian developers, not least of which being a misguided national broadband strategy that has involved laying enough new copper wiring to stretch from Brisbane to Beijing and back. Rather than suffer the unworkable upload times, studios are resorting to hiring drivers to deliver USB sticks.
That's a problem that isn't likely to be solved anytime soon, and similarly, no one is holding their breath for the reinstatement of the Australian Interactive Games Fund. But there is one glimmer of hope.
While there doesn't seem to be any accountability for the extraordinary amount of time it took for the government to respond to the Senate inquiry, Western Australia Senator Jordon Steele-John of the Greens has managed to get a motion passed in the Senate to make the government reconsider its response:
It's been almost 4 years since this government cancelled the interactive games fund, and almost 2 years since the inquiry unanimously determined that this funding should be reinstated to support industry growth and innovation.
It's entirely possible we'll have to wait another few years just for the desire for reconsideration to be "noted."
But it's also possible this administration will experience more and more resistance on this issue, as it becomes about more than one fund. If a clear and comprehensive recommendation can be so casually ignored with no consequence, the Senate inquiry as a political tool loses potency.
While Australian developers contemplate what influence they can have through their releases, it's worth noting that a cause needs someone to get behind, rather than just a very clear idea of who or what to vote against.
Currently the Australian Greens have been the gaming industry's biggest allies — first through Scott Ludlam (who originally began the inquiry process), and now through Jordon Steele-John. Full credit goes to them. Just how much developers will be willing to wage this battle and/or pick a side remains to be seen.
The post Government Snub Leaves Australian Developers to Ponder Political Plays appeared first on FANDOM powered by Wikia.
You are subscribed to email updates from FANDOM powered by Wikia.
To stop receiving these emails, you may unsubscribe now.
Email delivery powered by Google
Google, 1600 Amphitheatre Parkway, Mountain View, CA 94043, United States