---
Steve Wynn won't fight ex-wife selling Wynn Resorts shares
Posted: 10 Feb 2018 12:58 PM PST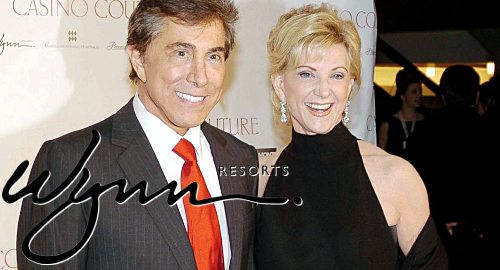 Embattled casino titan Steve Wynn has given up his multi-year fight for control of his ex-wife's Wynn Resorts stock, just days after he resigned from the company he founded under a cloud of controversy.
On Friday, Wynn Resorts filed a letter with the Securities and Exchange Commission in which Steve's attorneys announced that "in light of the significant changed circumstances triggered by Mr. Wynn's resignation … Mr. Wynn no longer contests [his ex-wife Elaine] Wynn's judicial admission that the 2010 Stockholders Agreement is invalid and unenforceable."
Steve and Elaine have been locked in a multi-year legal fight over her right to do what she wants with her 9.4% stake in Wynn Resorts. Steve had claimed that Elaine had breached the terms of their 2010 divorce settlement, which effectively gave him control over her shares (and the combined voting power with his own nearly 12% stake in the company).
Wynn Resorts also announced that Steve has "no immediate plans" to sell any of his shares in the company and has promised that, should he choose to sell, "he will seek to conduct such sales in an orderly fashion."
Elaine has previously stated that she wishes to sell her shares, which could increase the likelihood that some entity might pursue a takeover of Wynn Resorts. But Jim Murren, CEO of rival MGM Resorts, told Bloomberg this week that it was "difficult to believe some entity is going to have the financial wherewithal to make a serious bid" for Wynn's assets.
The matter is further complicated by a Nevada court ruling this week that Japanese casino operator Kazuo Okada can pursue claims against Wynn Resorts to reclaim his 19.66% stake in the company that was forcibly redeemed (at a significant discount) in 2012 after Okada and Steve had a major falling out.
The SEC letter was filed just days after Steve resigned as Wynn Resorts chairman and CEO, which came 10 days after the Wall Street Journal reported on allegations of decades' worth of sexual harassment by Steve against female members of Wynn Resorts' staff.
Steve has characterized the allegations as "preposterous" but stepped down anyway because the "avalanche of negative publicity" meant that he couldn't "continue to be effective in my current roles."
WYNN RESORTS DROPS INTERNAL PROBE
Meanwhile, the Wall Street Journal reported Friday that Wynn Resorts had halted an external probe into the sexual harassment allegations. On Feb. 2, Wynn's board of directors hired outside law firm O'Melveny & Myers LLP to investigate the allegations but the board now says Steve's departure means the company "no longer requires" the law firm's services.
Wynn's decision to drop its probe won't affect similar probes by gaming regulators in the jurisdictions in which Wynn operates. This week, the Massachusetts Gaming Commission said it would "aggressively continue" its probe into what the Wynn board knew of a $7.5m Steve paid in 2005 to settle a harassment claim by a Wynn Las Vegas manicurist.
Becky Harris, the recently appointed chair of the Nevada Gaming Control Board, also said this week that her group's investigation into the allegations "will continue." The Macau Gaming Inspection and Coordination Bureau has yet to comment on what effect Steve's resignation will have on its handling of the allegations.
The post Steve Wynn won't fight ex-wife selling Wynn Resorts shares appeared first on CalvinAyre.com.
London Conference Week 2018 day five recap: LAC
Posted: 09 Feb 2018 04:02 PM PST
The second day of the London Affiliate Conference (LAC) took place today, the final installment of a five consecutive day gambling conference marathon. As it was yesterday, the mood was light and fun, maybe just a bit more fatigued due to multiple nights of networking dinners and parties.
One of the best parts about LAC is running into industry professionals who have been around for 15+ years, a likely occurrence as the expo floor is a manageable size. Today we were able to speak with John Wright who after 15 years of affiliate marketing has created a tracking tool for affiliates, "Stats Drone".
Wright identified a need in the market for a reliable tool to make affiliates' lives easier when it comes to stats collection, especially now that Stats Remote is out of service and with so many new rules coming into place with affiliate marketing.
"As much as we built a tool for affiliates to track their stats, one thing I felt was missing in the industry was the ability to get that message across. So for example, in compliance. We've received a lot of emails saying, ok, you have 7 days to comply. Some of these messages have ended up in spam so it made it difficult for us to even react and we try to look out for each other but at the end of the day there's a lot of affiliates that aren't getting these messages at all", Wright told CalvinAyre.com.
"It could be anything from having an old email so what we want to do is have a message notification inside of our own system such that affiliates are aware of it", he said.
"For the most part we just want to be one of the best resources for finding affiliate programs, helping affiliates understand which programs are ones they might want to join", he added.
One of today's most packed sessions was Egamingservices' Tiago Almeida's talk on opportunities for affiliates and operators in the South American market.
"First of all its one of the last .com geographies in the world. This means that operators don't pay taxes that are as high as here in Europe. Also in terms of communication, it is still fairly unregulated. This allows affiliates to push a message in a different level but also to negotiate revenue shares, CPAs, fixed fees, minimum guarantees that are higher, as they were in here in Europe a few years ago", Almeida shared.
"For operators the market is also very interesting because, again, regulation is still to come, the tax model is still to come and they have an active voice on this and the monitization of the traffic is extremely high because the population is there. There's a lot of people, the demographics, they are fairly young and they love sports, so all the ingredients are here", he said.
Today's session on website hacking management and prevention was delivered by Peter Bissell of Hedgehog Security, a presenter we tip our hats to as he was able to make an otherwise dull topic rather entertaining.
"You can't really prevent an attack, but what you can do is stop the attack from having an effect on you", Bissell shared with CalvinAyre.com.
"Number one, make sure you're using a firewall. That's a really good piece of advice. Make sure your systems are up to date, you've patched everything and everything has been hardened, so that it operates the way you want", he said.
"Constantly review your site as well, make sure that everything looks the way it should, nothing's been added in, you haven't got any pages that are loading slower than other particular pages, if you have, get your techs to take a look at them and see why they're running slower and just enhance those particular pages so they load a lot quicker. Make sure you change your passwords regularly", he added.
While such sessions as the above provide numerous practical tips and advice for delegates, there are some who prefer to spend their time on the busy expo floor. We had a chat with affiliate Simon Rosen of Siden Media to find out what entertainment he enjoyed the most.
Rosen was impressed with Active Win's choice to bring in a game to their booth that appeals to both males and females. This game was similar to "whack the mole", but with buttons lighting up on the wall, a test of hand/eye coordination.
"They've created a game here today that is probably one of the only games in a booth that actually doesn't matter whether you're male or female, you're going to have great fun. And I think that's brilliant! The world has changed, and they're embracing it", Rosen said.
When asked for his thoughts on LAC 2018, Rosen had nothing but the best to say.
"It was a big event, wasn't it. ICE is the dominator and I think the wonderful thing is the amount of people that were at ICE then came to the LAC because actually that's where its really happening. Those are the suppliers, these are the players and I think that was the main point", he said.
The post London Conference Week 2018 day five recap: LAC appeared first on CalvinAyre.com.
Italy sets online casino revenue record; PokerStars' grip slips
Posted: 09 Feb 2018 02:44 PM PST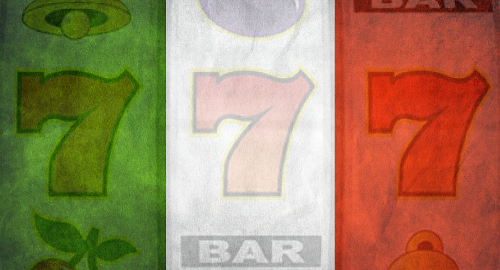 Italy's regulated online gambling market started 2018 off on the right foot, posting double-digit sports betting gains and setting a new online casino record.
Figures compiled by Italian gaming news agency Agimeg show total land-based and online sports betting revenue of €150.5m in January, up 15.5% year-on-year. However, the online portion of that total was up 27.5% to €60.8m, dramatically outpacing retail betting's 8.7% growth.
UK operator Bet365's Italian site claimed top honors in the individual online sports betting operators with revenue of €10.1m, while SKS365 Group's Planetwin365 brand wasn't far behind at €8.5m. The rest of the top-five was a dogfight between Snaitech (€5.7m), Eurobet (€5.1m) and Sisal (€4.9m).
The online casino vertical set a new monthly revenue record with €59.7m, a hefty 30.4% improvement over the same month last year. Local boys Lottomatica claimed top individual honors, although its 9.03% online casino market share was a mere whisker above The Stars Group's PokerStars at 9.01%. Sisal (8.33%), Eurobet (7.23%) and GVC Holdings' Bwin (5.91%) rounded out the top-five.
Italy's online poker market had another bad month, with tournament revenue falling 1.1% to €8.7m, while cash games were down 9.4% to €6.7m. PokerStars maintained its dominance of both poker verticals, although its tournament share fell 10% year-on-year to 64.4% while its cash games slice shed seven points to 40.5%.
Italy welcomed a new online poker entrant last month as UK operator 888 Holdings officially debuted its Italian-facing poker site. 888 ranked eighth on the cash games chart with a 3.16% share, while its share of Italy's tournament market also placed eighth with 1.26%.
At the time of 888's Italian poker launch, COO Itai Pazner said his company was "following closely the developments" of Italy's progress toward joining the poker liquidity pact agreed to last summer by Italy, France, Portugal and Spain. 888 holds poker licenses in both Italy and Spain, and ranks second only to PokerStars in the latter market.
However, while France and Spain have officially commenced liquidity pooling and Portugal appears poised to join any day now, Italy's timeline is far less clear. Italy's politicians insist they'll get there eventually, but for the moment, 888 will have to bide its time.
The post Italy sets online casino revenue record; PokerStars' grip slips appeared first on CalvinAyre.com.
You are subscribed to email updates from CalvinAyre.com.
To stop receiving these emails, you may unsubscribe now.
Email delivery powered by Google
Google, 1600 Amphitheatre Parkway, Mountain View, CA 94043, United States