---
Hungry hungry hedge funds eye Spanish gaming giant Cirsa
Posted: 12 Feb 2018 01:44 PM PST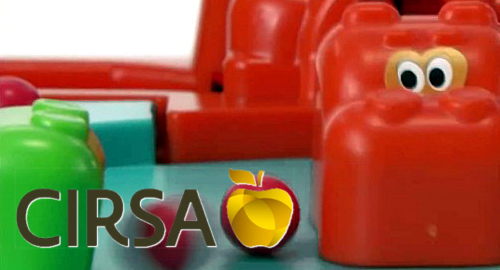 A swarm of hedge funds is said to be vying for the fair hand of Spanish gaming giant Cirsa Gaming Corp.
Over the weekend, multiple Spanish media outlets reported that several US hedge fund giants, including Advent International, Apollo Global Management, Blackstone Group and Cerberus Capital Management were all sniffing around Cirsa, Spain's largest casino and bingo hall operator.
Cirsa's majority owner, billionaire Manuel Lao Hernandez, let it be known last November that he'd tapped financial advisory firm Lazard to help weigh several strategic options, including a potential initial public offering, the sale of a minority stake in the company or an outright transfer of ownership. Analysts have suggested the company has a valuation that tops off around €2b.
None of the funds mentioned in the Spanish media reports deigned to comment on their potential interest in Cirsa. Unidentified gaming companies are reportedly also making tentative kicks at Cirsa's tires. Lazard is requiring all interested parties to submit non-binding bids in the coming weeks.
Rumors swirled last November that Cirsa was contemplating a tie-up with its Spanish rival Codere, although Codere's new management dismissed these rumors, saying they were more focused on righting Codere's floundering ship. Not for nothing, but a Blackstone subsidiary was one of the private equity groups that bailed out Codere a few years ago.
Cirsa generates annual revenue of roughly €1.6b and earnings of over €400m. The company's most recent quarterly results showed record earnings of €108m in the three months ending September 30.
In addition to its Spanish casino and bingo business, Cirsa is involved with UK bookmakers Ladbrokes on the Sportium sports betting joint venture. Cirsa also has land-based and online operations in multiple Latin American markets, including Mexico, Panama and (soon) Colombia.
The post Hungry hungry hedge funds eye Spanish gaming giant Cirsa appeared first on CalvinAyre.com.
Fontainebleau casino to open as The Drew Las Vegas in 2020
Posted: 12 Feb 2018 12:19 PM PST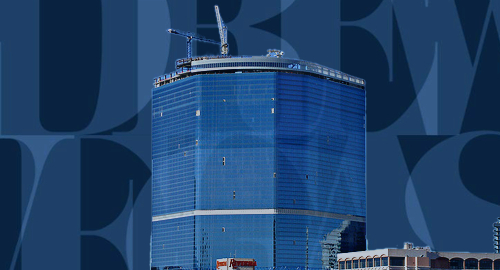 The ill-fated Fontainebleau casino project in Las Vegas will get a new shot at life in 2020 under new ownership and a new name.
Last August, billionaire investor Carl Icahn struck a $600m deal to sell the unfinished Fontainebleau casino hotel to a consortium including an affiliate of development and investment firm The Witkoff Group and New Valley LLC, the real estate arm of Florida's Vector Group holding company.
On Monday, the Associated Press reported that the Fontainebleau's new owners intend to rebrand the property as The Drew Las Vegas, with an eye towards welcoming its first guests by 2020. Hospitality giant Marriott International has been tapped to run the 63-story property's hotel operations, which will include around 4k rooms and suites.
Witkoff Group CEO Steven Witkoff said The Drew would be "a design-forward building" and that the existing unfinished structure was "so well-conceived, even from nine years ago," that the new owners could envision any number of design possibilities.
Part of this design process will include a 'reimagining' of the property's 8.5-acre pool deck to differentiate its offering from the countless other booze-and-chlorine combos at other Vegas resorts.
The property also boasts 500k-square-feet of convention and meeting space, and Witkoff says The Drew will feature a bridge that connects the property to the Las Vegas Convention Center.
The Fontainebleau began life as the brainchild of James Packer, head of Australian casino operator Crown Resorts. Packer's desire to establish a Vegas presence ran into trouble when credit markets dried up following the 2008 global economic meltdown. In 2010, Icahn paid $148m for the property, which was 70% complete when it was consigned to mothballs.
The Drew will be joined on the north end of the Las Vegas Strip by Resorts World Las Vegas, the multi-billion dollar Genting project that is also slated to open in 2020.
The post Fontainebleau casino to open as The Drew Las Vegas in 2020 appeared first on CalvinAyre.com.
Spain's online gambling market floats all boats in Q4, even poker
Posted: 12 Feb 2018 10:38 AM PST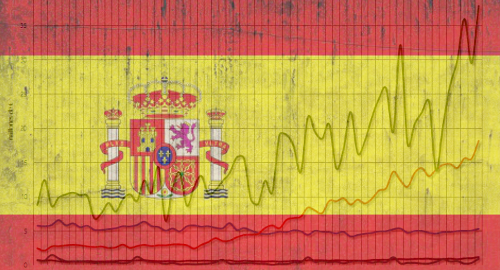 Spain's regulated online gambling market reported gains across all major verticals – yes, even poker – in the final quarter of 2017.
Figures released Monday by Spanish gaming regulator Dirección General de Ordenación del Juego (DGOJ) show Spanish-licensed online operators generated revenue of €173.3m in the three months ending December 31, 2017. The figure represents a 38% improvement over Q4 2016 and is 23.5% higher than Q3 2017's total.
Active customer ranks improved nearly 12% year-on-year to over 676k, while customer deposits soared by 53.2% to €495.5m. These gains came despite operators cutting their Q4 advertising spending by 1.4% to €31.3m. However, bonus offers to customers were up 13.1% year-on-year to €21m, while affiliate marketing expenses jumped 38.6% to €7.5m and sponsorship expenses more than doubled to €3.15m.
The online casino vertical handily usurped the online turnover crown from sports betting in Q4. Casino spending topped €1.77b in Q4, a year-on-year improvement of nearly 48%, which gave the casino vertical a 49.9% share of all turnover, while sports betting's €1.34b (+5.2%) relegated it to second place with a 37.7% share.
However, sports betting dominated the revenue chart with €103.6m, up 48.5% year-on-year, while casino revenue topped out at €49.4m, representing a still-respectable 37.4% improvement.
Live betting accounted for 68.4% of Q4's sports betting turnover but only 51% of betting revenue. Roulette (combined live and conventional) was the dominant casino product, accounting for 45.8% of spending and 35.4% of revenue. Slots ranked second on the casino spending chart with 39.5% but claimed 52% of casino revenue.
Total online poker spending improved 15.5% to €411.6m while poker revenue was up 5% to €15.5m. The gains were entirely due to tournament fees improving 2.2%, as cash game stakes slipped 2.6% from Q4 2016.
Spain's poker operators will hope for signs of a cash games revival following the launch of shared liquidity with France's regulated market. The Stars Group's PokerStars got the ball rolling last month and French operator Winamax is expected to join in the fun once its DGOJ-issued Spanish license arrives.
Rounding out the Q4 charts were bingo, which saw turnover rise more than one-third to €25.5m and revenue jump 30% to €3.25m. The contests vertical proved the lone outlier, with declines in both turnover (€2.2m, -25%) and revenue (€1.6m, -27.6%).
The post Spain's online gambling market floats all boats in Q4, even poker appeared first on CalvinAyre.com.
Malta Gaming Authority probing Italian licensees after arrests
Posted: 12 Feb 2018 09:01 AM PST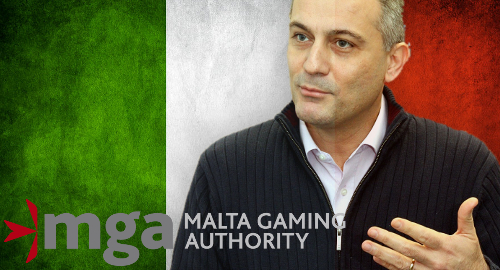 Malta's gambling regulator is conducting a review of its Italian online licensees, following that country's latest anti-Mafia police action targeting illegal gambling operations.
Last week, Malta Gaming Authority (MGA) executive chairman Joseph Cuschieri (pictured) told Italian gaming news outlet Agimeg that he wanted to "start a collaboration" with Italy's Anti-Mafia Commission and any other authority that "needs to know the activity of Italian gaming operators in Malta."
Cuschieri's comments came one week after the MGA suspended the license of Phoenix International Ltd, which operated multiple gambling sites linked to Italy's 'betting king' Benedetto Bacchi, who was arrested in an Italian police anti-Mafia action dubbed Game Over.
Italian authorities alleged that Bacchi operated a network of data transmission centers (CTDs) – essentially betting shops with terminals linked to Malta-based sites – that circumvented Italian gaming authorities to avoid paying local taxes.
Game Over was the latest in a series of Malta-linked Italian crackdowns in the past couple years, and it followed a public warning from Palermo's anti-Mafia prosecutor that local Mafia groups were planning to shift their operations to Malta, which they reportedly viewed as "a little paradise."
Cuschieri said last week that it was regrettable that "the press and the Italian public opinion have a suspicious attitude towards our gaming operators." Cuschieri said the MGA had "very serious and transparent rules" but lacked "the investigation tools that the police and the judiciary have." Nonetheless, Cuschieri said the MGA had "further intensified checks against Italian companies"
On Monday, GamblingCompliance reported that the MGA's probe into its Italian licensees was only the first stage in a concerted crackdown intended to shore up the MGA's reputation. While Italian firms make up less than 5% of MGA licensees, an unidentified Malta official said the MGA was having to face "public scandals founded on the connection between Italian entrepreneurs and the Mafia."
The unnamed official went on to say that the MGA wouldn't rule out cancelling licenses "if in our investigation we discover any business not provided by the license."
The MGA's concern is well-founded, given that the Malta-based gaming industry accounted for over 12% of the island's gross domestic product in the first half of 2017.
The post Malta Gaming Authority probing Italian licensees after arrests appeared first on CalvinAyre.com.
PAGCOR targets $115M profit from POGOs in 2018
Posted: 12 Feb 2018 06:31 AM PST
Philippine Amusement and Gaming Corporation (PAGCOR) chair Andrea Domingo is expecting no less than PHP6 billion (US$115.4 million) from the Philippine offshore gaming operator (POGO) licensing scheme this year as all the licensees become operational.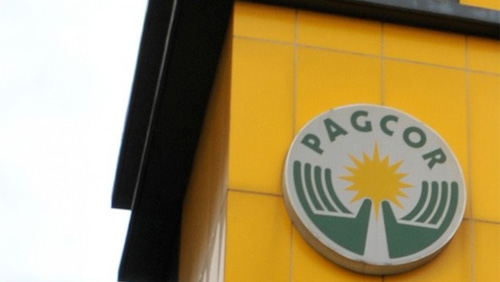 The Philippine Daily Inquirer reported that Domingo has set an ambitious target for Pogo firms after the state regulator collected a total of PHP3.1 billion in revenues from them in 2017.
She pointed out that the PHP6 billion target is attainable since all 45 firms that have been awarded with a license to operate in the country are now up and running. PAGCOR issued 35 gaming license when the POGO was introduced last year.
PAGCOR licensees paid the regulator application and processing fees of $50,000 for e-casino and $40,000 for sports betting. The operators were also charged $200,000 (e-casino) and $150,000 (sports betting) after their licenses were approved.
Domingo pointed out that the POGOs are meant to strike a balance between ensuring the welfare of the locals and meeting the agency's revenue targets to help fund the government's nation-building programs.
"Today, the international betting community has a lot more confidence in fair play in gaming, and they know that that they're protected against fraud," Domingo said, according to the news outlet. "Secondly, the government is getting a lot more revenues now, instead of just P56 million a year."
Critics unhappy with small town lottery expansion, official claims
In other Philippine gambling news, a Philippine Charity Sweepstakes Office (PCSO) official vowed to defend the expansion of small town lottery (STL) operations from illegal gambling lords.
The Philippine Daily Inquirer reported that PCSO General Manger Alexander Balutan lashed out at his critics, whom he accused of trying to "control STL for their own personal interest." He stopped short of naming his critics, who he said were losing because of the agency's aggressive expansion of STL.
It's worth noting that Balutan has repeatedly locked horns with gaming businessman and consultant Charlie "Atong" Ang, which Philippine President Rodrigo Durterte earlier described as "the number one gambler."
"You know, the critics who wanted to destroy PCSO are so strong. But I assure you they will not prevail. They cannot suppress the truth. I won't allow them to destroy PCSO which is under the Office of the President," Balutan said.
Data showed that the PCSO reaped P52.9 billion ($1.02 million) in revenues from its Lotto, Keno, STL, and Sweepstakes in 2017.
The post PAGCOR targets $115M profit from POGOs in 2018 appeared first on CalvinAyre.com.
Myanmar government softens stance on casinos
Posted: 12 Feb 2018 05:55 AM PST
Myanmar is taking a second look at casinos in a bid to boost the country's tourism industry.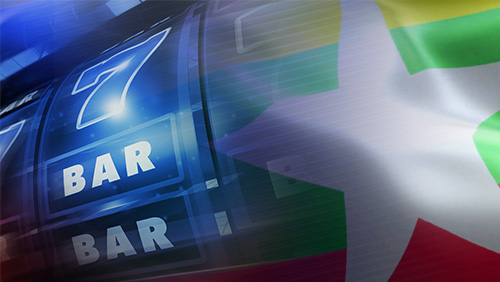 Eleven Media Group reported that the Myanmar parliament is considering allowing foreigners-only casinos in some of the country's island resorts after package tours from Western countries dropped last year.
Myanmar's Minister for Hotels and Tourism Ohn Maung clarified that the government doesn't oppose plans to construct casinos in the country, especially if it will help shore up tourism. The problem lies with Myanmar's 1986 Gambling law, which prohibits casinos. Maung suggested that the antiquated law be revised for the sake of the country's tourism development.
Minister Aung Hlaing Win pointed out that opening casinos would give the government additional revenue that could be used to pay the country's debt.
"There are very good businesses in Macao and Singapore. Our country has large sum of foreign debt that we need to pay back. We need to find solutions to make money for the debt. Casinos could be a major source of income," Win said, according to the news outlet.
The debate on whether to allow casino gambling in Myanmar started in December when ministers from Mandalay, Tanintharyi, Shan, Kayin and Mon asked Vice President U Henry Van Thio to allow casino operations in hotels.
Casinos are not legal on the Myanmar mainland, but it is possible to gain a license for an offshore gaming venue. Other brick-and-mortar facilities are operating illegally in Tanintharyi Region and Shan State.
The ministers contended that opening legal casinos will help stop the flow of potential revenues to illegal casinos near the boundaries of Thailand and China.
They also believe that the casinos will help boost the country's economy and create more jobs. The Myanmar Tourism Federation expressed optimism that the opening of casinos in Myanmar will "happen later on."
The post Myanmar government softens stance on casinos appeared first on CalvinAyre.com.
From nothing to US Poker Open glory: Stephen Chidwick takes it down
Posted: 12 Feb 2018 05:06 AM PST
The Global Poker Index #1 ranked British player, Stephen Chidwick, has taken down the inaugural US Poker Open after making five final tables and winning two of them in the eight-event series.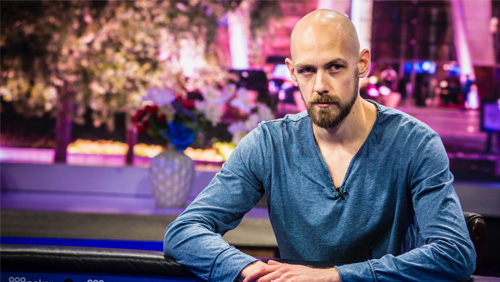 It's 2006, and a man with the nickname of Jesus is enthralling poker fans by turning $0 into $10,000. It was at a time when online poker rooms were heavily promoting the dream of becoming a professional poker player.
Resistance manifests in many forms, but one of the most common is a lack of money.
I can't afford it.
Money doesn't grow on trees.
And then the man in black came along and gave the kids a reason to stick two fingers into the face of limited thinking. The realisation that you could turn nothing into ten large was as violent as an unexpected clash of cymbals.
But Jesus is old hat.
There is a new man in town, one that doesn't wear black and is only at the beginning of his bloom.
Stephen Chidwick Wins the US Poker Open
Being born in a town called Deal, his parents should have known Stephen Chidwick would find a future in a deck of cards.
Chidwick began playing online poker via freerolls. Ten years later, without ever having to invest a single penny into his poker bankroll, he has earned close to $11.3m. If you remove the $10m Sam Trickett won in the 2012 One Drop, Chidwick would be the winningest live multi-table tournament (MTT) player in British poker history.
Jesus, that's some achievement.
As you would expect from a high rolling genius like Chidwick, winning the most money is the metric that matters most, but he also harbours a passion for climbing the ranks, something he vividly remembers from his early days as an online grinder.
So, although, he remained focused on amassing more green than a vegan eatery, there was always a desire to bag a significant title or twelve, particularly when those closest to him are telling all and sundry that he is one of the best players in the world.
Chidwick has that significant trophy.
The UK-pro has won the inaugural US Poker Open, cashing in five of the eight events, finishing in the top three spots in four of those and winning two.
Of course, money comes with the glory in these high stakes poker games. Chidwick cashed for $1,256,650, making it one of his most celebrated and memorable experiences of the past decade.
I last interviewed him in 2014, as he prepared to appear in the £60k buy-in World Poker Tour (WPT) Alpha8. Back then, he had earned $2.8m and talked about the role that faith plays in poker. Faith in his ability and the faith that his peers and investors have in him so he can compete in the biggest buy-in games in the world. That faith keeps on growing in spades, hearts, diamonds and clubs, and it transmutes to people like me, who witness how hard work and dedication manifests in life.
Here is a brief rundown of the closing US Poker Open action.
Ben Tollerene Wins Event #5: $10,000 No-Limit Hold'em
The fifth event of the US Poker Open attracted 67 entrants, and Ben Tollerene ended up on top.
The online cash game genius doesn't play many live MTTs, but when he does, he kills them. Tollerene has made the final table of 16 live MTTs since the start of 2017 finishing in the top three spots 62.5% of the time. There are four wins amongst that haul, and this victory is his second of 2018 after beating 117 entrants to win the $163,944 first prize in a $5,000 NLHE event at the World Poker Tour (WPT) Lucky Hearts Poker Open.
ITM Results
1. Ben Tollerene – $187,600
2. Jake Schindler – $134,000
3. Ryan Riess – $87,100
4. Cary Katz – $67,000
5. Kristina Holst – $53,600
6. Rodger Johnson – $40,200
7. Ben Yu – $33,500
8. Brent Hanks – $26,800
9. Keith Tilston – $20,100
10. David Peters – $20,100
Benjamin Pollak Keeps up The Heat With Event #6 Win
What a difference a $3.5m bankroll boost creates.
Since finishing third in the World Series of Poker (WSOP) Main Event, Benjamin Pollak has appeared in nine final tables, including three at the US Poker Open.
The Frenchman's persistence turned into triumph in Event #6: $25k NLHE besting a field of 49 entrants to win the $416,500 first prize. Daniel Negreanu and Isaac Haxton were amongst the final tablists once again, but it was the name of Chidwick that was the most prominent, as his third-place finish added a few more numbers to his ever-growing lead at the top of the charts.
ITM Results
1. Benjamin Pollak – $416,500
2. Jason Koon – $269,500
3. Stephen Chidwick – $183,750
4. Isaac Haxton – $122,500
5. Brian Green – $98,000
6. Elijah Berg – $73,500
7. Daniel Negreanu – $61,250
The 2016 GPI Player of the Year Still Has It
The penultimate event of the festival saw the 2016 Global Poker Index (GPI) Player of the Year (POY) winner stack four $100k bricks in his rucksack. It's not often that a win of this magnitude becomes the side news, but it happened in this one. Peters defeated Chidwick in heads-up action, ensuring the man from the UK would win the US Poker Open title with one event remaining.
The event attracted 50 entrants.
ITM Results
1. David Peters – $400,000
2. Stephen Chidwick – $262,000
3. Sean Winter – $175,000
4. Keith Tilston – $125,000
5. Ben Tollerene – $100,000
6. Daniel Negreanu – $75,000
7. Matt Hyman – $62,500
8. Isaac Haxton – $50,000
Keith Tilston Finishes Runner-Up After Winning The $50k Main Event
It was an exceptional series for Keith Tilston.
Tilston came into the series on the back of a World Poker Tour (WPT) High Roller victory at the Bellagio where he beat 53 of the very best to capture the $424,000 first prize.
At that event, Tilston defeated Jake Schindler in heads-up action, and the pair met again, with the same outcome, in the final stage of the $50,000 Main Event.
The final event of the 2018 US Poker Open attracted 33 entrants, and Tilston earned $660,000 for the win. Tilston cashed in four of the eight games, making three final tables, and finished second to Chidwick in the overall standings.
ITM Results
1. Keith Tilston – $660,000
2. Jake Schindler – $429,000
3. Daniel Negreanu – $264,000
4. Tom Marchese – $165,000
5. Dan Smith – $132,000
The post From nothing to US Poker Open glory: Stephen Chidwick takes it down appeared first on CalvinAyre.com.
Vietnam integrated resort to boost Suncity's Macau license bid, analyst says
Posted: 12 Feb 2018 04:55 AM PST
The Suncity Group is in a better position to obtain Macau's seventh casino license if the government decides to issue one in the future, according to brokerage Union Gaming Securities Asia Ltd.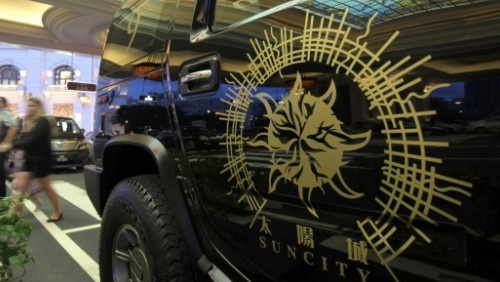 In its Monday's note, Union Gaming pointed out that Suncity's in-development multibillion-dollar Hoiana integrated resort in Vietnam will demonstrate the junket operator's capability to repatriate VIP dollars to Macau.
Owning 34 percent of Hoiana will also make Suncity a bona fide integrated resort operator, according to the international brokerage.
"That Suncity is transitioning from an agency to principal model makes sense to us, especially in light of strong VIP trends in Macau and regionally," Union Gaming analyst Grant Govertsen said. "Of course not all of this play would be diverted from Macau (e.g. some would be from SE Asian customers), but regardless, it could have a several hundred basis point impact on Macau VIP beginning later in 2019."
In 2015, Suncity entered into a co-operation with Chow Tai Fook Group's subsidiary Golden Yield Enterprise (GYE) and Vietnam-based Vinacapital to develop the $4 billion integrated resort project in the central province of Quang Nam.
With its 34 percent holding in the project, Suncity will shell out $26.2 million to develop the first phase, which is slated to start operating in 2019.
Hoiana's first phase will include a 445-room hotel, 220 residential apartments operated by Hong Kong's New World Hotels, a luxury Rosewood resort offering 75 villas and 25 residences, a golf course, and a casino.
Union Gaming, however, warned that Suncity's transition from casino junket operator to integrated resort operator "brings with it risks to Macau."
It projected that the management fee income to Suncity would amount to HKD369million (US$48 million) annually should Hoiana generate $15 billion in quarterly rolling chip volume.
"On the other hand, mass market management fee, and the company's share of income derived from its ownership stake would be additive still, as would its management contract for the Van Don IR, which is one of two IRs in Vietnam that will be part of the locals pilot," the analyst said.
No other operator comes close when it comes to Suncity's market share of Macau VIP junket business, according to Union Gaming. It estimated that Suncity accounts for 20 percent of the market's total gross gaming revenue.
The post Vietnam integrated resort to boost Suncity's Macau license bid, analyst says appeared first on CalvinAyre.com.
SG Digital to recruit over 100 employees for new polish technology development centre
Posted: 12 Feb 2018 02:12 AM PST
LAS VEGAS – February 12, 2018 – Scientific Games Corporation (NASDAQ: SGMS) ("Scientific Games" or the "Company") announced today that its SG Digital division will open a remote development centre in Krakow, Poland, during the first quarter of 2018. The new development centre will drive the division's growth as it leads the industry in digital gaming, lottery and sports.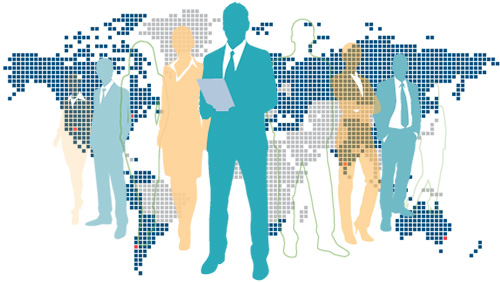 The office, to be staffed by over 100 new product-focused employees by the end of 2018, will accelerate growth and drive innovation in product development across the group as it works closely with SG Digital's other product development centres in Europe. The new centre becomes SG Digital's fourth major development hub in Europe and will complement its existing operations in London, Athens and Stockholm, demonstrating its commitment to product development across the region.
"The Krakow opening will be our fourth centre in Europe as we accelerate our growth, underpinned by our product-led strategy. The advanced hubs are staffed by leaders in their fields and provide the platform to ensure that SG Digital remains at the forefront of technology in the digital gaming, lottery and sports industry," said Matt Davey, Group Chief Executive, Digital.
Quality assurance, core software development and product innovation will be key areas of responsibility among the roles available.
"Opening the new Krakow centre underlines our commitment to continuously boost our best-in-class offering. This location will be directly aligned with our other European technology hubs and form a great asset for the SG Digital business unit," said Chris Armes, Chief Technology Officer, at SG Digital.
"Poland has a fantastic reputation when it comes to tech personnel. From experience, we know there is a well-trained, high-energy talent pool of people that have extensive industry and domain expertise."
© 2018 Scientific Games Corporation.  All Rights Reserved.
About Scientific Games
Scientific Games Corporation (NASDAQ: SGMS) is a world leader in gaming entertainment offering the industry's broadest and most integrated portfolio of game content, advanced systems, cutting-edge platforms and professional services. The company is #1 in technology-based gaming systems, digital real-money gaming and sports betting platforms, casino table games and utility products and lottery instant games, and a leading provider of games, systems and services for casino, lottery and social gaming. Committed to responsible gaming, Scientific Games delivers what customers and players value most: trusted security, engaging entertainment content, operating efficiencies and innovative technology. For more information, please visit www.scientificgames.com.
Company Contacts:
Investor Relations:
Scientific Games: Michael Quartieri +1 702-532-7658
Executive Vice President and Chief Financial Officer
Michael.Quartieri@scientificgames.com

Media Relations:
Scientific Games:  Susan Cartwright +1 702-532-7981
VP, Corporate Communications
susan.cartwright@scientificgames.com
Forward-Looking Statements
In this press release, Scientific Games makes "forward-looking statements" within the meaning of the U.S. Private Securities Litigation Reform Act of 1995. Forward-looking statements can be identified by words such as "will," "may," and "should." These statements are based upon management's current expectations, assumptions and estimates and are not guarantees of timing, future results or performance. Therefore, you should not rely on any of these forward-looking statements as predictions of future events. Actual results may differ materially from those contemplated in these statements due to a variety of risks and uncertainties and other factors, including those factors described in our filings with the SEC, including the Company's current reports on Form 8-K, quarterly reports on Form 10-Q and its latest annual report on Form 10-K filed with the SEC on March 3, 2017 (including under the headings "Forward Looking Statements" and "Risk Factors"). Forward-looking statements speak only as of the date they are made and, except for Scientific Games' ongoing obligations under the U.S. federal securities laws, Scientific Games undertakes no obligation to publicly update any forward-looking statements whether as a result of new information, future events or otherwise.
The post SG Digital to recruit over 100 employees for new polish technology development centre appeared first on CalvinAyre.com.
Bill Bryson: Taiwan needs to shift paradigm to accommodate casinos
Posted: 12 Feb 2018 01:13 AM PST
In this interview with CalvinAyre.com's Stephanie Tower, Bill Bryson of Global Market Advisors talks about Taiwan's current gambling landscape.
Taiwan, which is strategically located southeast of mainland China, has continuously struggled to open a single integrated resort at the time when its neighbors in the Asia-Pacific region have been racing to get a fair slice of the regional gambling pie.
Casino proponents in Taiwan campaigned hard to make integrated resorts in the small island nation a reality for many years, but these plans were repeatedly rejected by Taiwanese residents.
The residents of Penghu, for example, rejected referendums on casino proposals twice after Taiwan's national government approved the Offshore Island Development Act in 2009. Last year, it was the residents of Kinmen Island who blocked the proposal.
Meanwhile, residents of Matsu island group voted in favor of the casino proposal in 2012 but the vote was never followed up with the implementation of casino regulations by Taiwan's national government.
Bill Bryson of Global Market Advisors pointed out that politics has played a big role in Taiwan's failure to launch.
"These referendums can only be held every three years. So, we are waiting at least until 2019 or 2020 before it comes up again," Bryson told CalvinAyre.com. "I think, what the real setback is the percentage [of the residents' turnout]."
In Kinmen's case, Bryson pointed out that a staggering 90 percent of its residents were against the referendum. The worst part is that the number of people who turned out wasn't even as much as the number of people who signed the pro-casino petition, he said.
"So what the residents of Kinmen supposed to think? 'Oh, the anti-gaming people are right because nobody is arguing against them,'" Bryson said.
Politics plays a role at three different levels, according to Bryson, noting that any referendum in Taiwan needs a lot of support from the local level.
Bryson also stressed the support of the national level in passing the needed gambling-related legislations. Bryson said the biggest hurdle that Taiwan must take in order to have a casino in the island nation is China.
He explained that Taiwan's political leaders under both Kuomintang and now Democratic Progressive Party administrations have taken a cautious approach to integrated resorts after Chinese president Xi Jinping made it clear that he didn't want casinos in Matsu and Kinmen.
"If you want Matsu and Kinmen to have gaming, you have to change the paradigm," Bryson said. "You have to say, 'What if we do the infrastructure development in order to get people to come in from Taiwan and then let's build the airport so that we can bring people from Japan and Korea.' So if you change the business plan, Matsu and Kinmen become relevant again."
Except for sports lottery, Bryson doesn't expect other opportunities in online gambling in Taiwan.
"The government here has always taken the position that online gambling is illegal. That's their enforcement posture. They've cracked down on it before, and they'll crack down on the users. Currently, I don't see a big expansion other than through the sports lottery," he said.
The post Bill Bryson: Taiwan needs to shift paradigm to accommodate casinos appeared first on CalvinAyre.com.
You are subscribed to email updates from CalvinAyre.com.
To stop receiving these emails, you may unsubscribe now.
Email delivery powered by Google
Google, 1600 Amphitheatre Parkway, Mountain View, CA 94043, United States