---
DraftKings hires Sean Hurley as new 'head of sportsbook'
Posted: 26 Feb 2018 02:18 PM PST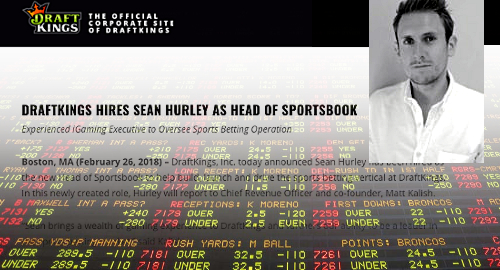 Daily fantasy sports operator DraftKings has hired a new 'Head of Sportsbook,' further undermining the façade that the company is most definitely not in the business of gambling.
On Monday, DraftKings issued a statement hailing the hiring of Sean Hurley to "help build, launch and drive the sports betting vertical at DraftKings." Hurley will be based out of DraftKings' newly opened office in Hoboken, New Jersey, and will report to co-founder and chief revenue officer Matt Kalish.
Kalish said Hurley, who joined DraftKings following a year-plus stint as head of commercial for UK B2B sports betting technology supplier Amelco and three years with boutique online sportsbook and casino provider Whale Global, "brings a wealth of gaming experience to DraftKings and furthers our ability to be a leader in the sports betting market."
DraftKings has long maintained the fiction that its DFS activities aren't gambling in the strictest legal sense, but while that stance may have kept its owners out of jail, it also hasn't allowed the company to get into activities that might actually allow DraftKings to turn a profit.
Earlier this month, DraftKings CEO Jason Robins confirmed growing rumors that the company was prepping a new sports betting product in the increasingly likely event that the US Supreme Court overturns the 1992 federal prohibition on sports betting. Monday's statement further hyped the possibilities of this "potential new line of business."
DraftKings' decision to house its new hire in New Jersey comes just one week after the state's Division of Gaming Enforcement (DGE) invited would-be betting operators to begin the process of applying for service provider licenses. As the state that has led the charge to overturn the federal betting ban, New Jersey is expected to be first out of the gate with a state-level legal betting offering following the Supreme Court's verdict, which could be announced within weeks.
In January, DraftKings announced that it was hiring hundreds of new staff to fill out an expanded Boston headquarters, despite the DFS industry showing little to no signs of growth in the past couple years. While the company claimed many of these staffers would be involved in media production, it's now clear that the company is placing a very big bet on the Supreme Court coming down on the side of legal sports betting.
The post DraftKings hires Sean Hurley as new 'head of sportsbook' appeared first on CalvinAyre.com.
Malta PM defends gambling regulator from media reports
Posted: 26 Feb 2018 01:04 PM PST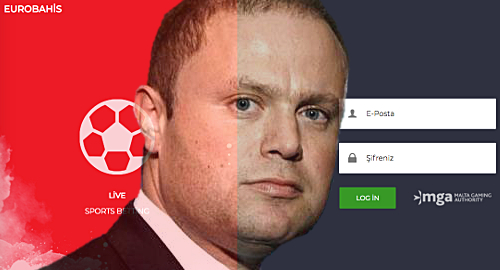 Malta's prime minister insists that the local gaming regulator is doing a good job monitoring its licensees, despite media reports to the contrary.
Late last week, Maltese Prime Minister Joseph Muscat was queried in parliament regarding the recent wave of bad publicity involving the Malta Gaming Authority (MGA) and some of its Italian-facing online gambling licensees.
Muscat (pictured) was responding to a list of questions submitted by Partit Demokratiku MP Godfrey Farrugia, who wanted to know why the MGA only seemed to act against Italian licensees after the Italian police launched waves of arrests. Case in point: February's bust of 'betting king' Benedetto Bacchi, which led the MGA to suspend the license of Bacchi's Phoenix International Ltd one day later.
Farrugia asked Muscat to explain "what failed" in the current monitoring policies that allowed Phoenix to obtain and maintain its MGA license, and whether these monitoring policies had changed following Bacchi's arrest.
Muscat replied that the MGA had "strengthened the office for the verification of online gaming operators, both from the point of view of financial resources and from the point of view of personnel." Muscat said the MGA was now employing the services of international agencies to help vet both companies and individuals, while also improving monitoring of anti-money laundering protocols.
Farrugia also asked why a former MGA information technology staffer who alleged irregularities and lack of enforcement by the MGA had been denied whistleblower status. Muscat claimed the alleged irregularities had been investigated by the MGA's internal independent auditor and were deemed to be "unfounded."
Farrugia wasn't satisfied with this response, telling The Shift News that "there should have been an external independent investigation" into the allegations. Farrugia also expressed frustration with the fact that the MGA only releases news of sanctions and fines against licensees while declining to publish the results of its risk assessments.
Bacchi's arrest was the latest in a series of police actions involving the MGA's Italian licensees, including the 2015 bust of a major illegal gambling operation linked to Betuniq. Just weeks prior to Bacchi's arrest, Italy's anti-mafia commission complained that it wasn't getting enough assistance from the MGA in combating illegality.
Following Bacchi's arrest, the MGA announced a detailed probe of all its Italian-based licensees, as well as the launch of a new anti-money laundering unit. Last week, the MGA announced that its longtime executive chairman Joseph Cuschhieri was leaving to head up the Malta Financial Services Authority.
Meanwhile, the MGA announced last Friday that it had "no connection" with a trio of Turkey-facing online gambling sites: eurobahis.net, eurobahis.com and bahistream.org. While the sites prominently display the MGA logo, the MGA wants customers to know that such claims of association "are false and misleading."
The post Malta PM defends gambling regulator from media reports appeared first on CalvinAyre.com.
UK lottery betting ops threaten legal action over EuroMillions ban
Posted: 26 Feb 2018 11:28 AM PST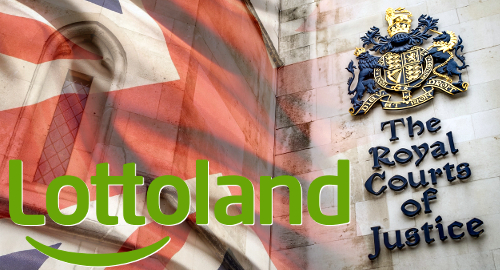 Lottery betting operators are mounting a legal challenge of the UK government's plan to bar them from offering markets on non-UK EuroMillions lottery draws.
Last November, the UK government announced the results of a consultation that convinced the government to "introduce a new license condition to prohibit consumers in Great Britain from placing bets on EuroMillions games which take place outside the UK."
The new license condition, which is set to take effect on April 6, was immediately decried by UK-licensed lottery betting operators such as Lottoland. The Lotto Betting Group (LBG), an umbrella group encompassing Lottoland and rivals World Lottery Club, Jackpot.com and Multilotto, has now indicated its willingness to challenge the "irrational" and "unreasonable" proposal in court.
The LBG has submitted a "letter before claim" for a judicial review of the license condition to Digital, Culture, Media and Sport (DCMS) secretary Matt Hancock. The LBG maintains that the new condition violates the trade laws of the European Union, of which the UK is (for the moment) still a member.
LBG issued a statement claiming that the UK government's decision was "unjustified and was based on inconclusive evidence." The LBG pointed to the government's own National Audit Office report, which stated that the 2016-17 decline in National Lottery income devoted to good causes wasn't due to lottery betting but due to a customer shift away from draw-based lotteries to instant games, which "have a lower return to good causes."
The DCMS has yet to respond to the LBG missive, but a spokesperson told Out-Law.com that it would make its opinion known "in due course."
When it launched its lottery betting consultation one year ago, the DCMS claimed that third-party betting on certain lottery draws was "contrary to the spirit and intention" of the UK lottery rules. This view was held despite the DCMS admitting that there was "no evidence" to support claims by the likes of National Lottery operator Camelot that third-party betting was harming funding for good causes.
Last June, the UK Gambling Commission fined Lottoland £150k for (in the regulator's view) misleading customers into thinking they were "taking part in a lottery" rather than betting on the lottery's outcome. A few months earlier, the UK's advertising watchdog spanked Lottoland for a radio spot that failed to sufficiently distinguish between lottery draws and lottery betting.
Lottoland and its ilk have come under sustained attack from local lottery operators in various markets, including Australia. Last November, Lottoland complied with regulatory demands to restrict Australian punters from "synthetic betting" on the outcome of local lottery draws, although they can still bet on non-Aussie draws, which are Lottoland's main revenue source.
The post UK lottery betting ops threaten legal action over EuroMillions ban appeared first on CalvinAyre.com.
The 13 Holdings targets mid-2019 casino opening … maybe
Posted: 26 Feb 2018 10:07 AM PST
Struggling Macau luxury hotel project The 13 Holdings is hoping to attract fresh investment by announcing plans to launch casino gaming operations next year.
On Sunday, The 13 Holdings Ltd informed the Hong Kong Stock Exchange that it now plans to launch casino and retail shopping operations at its in-development luxury hotel project of the same name no earlier than March 31, 2019.
The announcement came as the company announced plans to raise additional capital via a new rights issue. The company says it needs an additional HK$973m (US$124.4m) to complete the unfinished hotel, which has undergone numerous financial setbacks over the past year.
Conceived as the ultimate gambling hideaway for the Asia-Pacific region's über-wealthy during the Macau casino market's pre-2014 heyday, the property's raison d'être looked increasingly dubious after China began cracking down on corruption and on capital flow to Macau casinos.
Last month, The 13 founder Stephen Hung walked away from the project, resigning all his executive and board positions while selling off his significant holdings in the project. The company also announced another delay in the opening of the property's hotel component, this time to April 30.
Part of The 13's problem was the uncertainty surrounding Macau authorities' willingness to grant the property a casino license. Early on, The 13 claimed it had reached a deal with an "affiliate" of one of Macau's six casino concessionaires, with observers at the time suggesting the concessionaire in question was Melco Crown Entertainment (now Melco Resorts & Entertainment).
The 13 said Sunday that it had received a letter from this affiliate on January 17, and that this letter didn't contain "any negative feedback" regarding their original agreement. The 13 claimed "disclosure restrictions" in this deal prevented the company from identifying the affiliate.
However, The 13 did indicate that the concessionaire "operates a number of integrated casino hotels in Macau and clubs with gaming machines as its non-casino based operations." Among MRE's divisions is the slots-only Mocha Clubs brand.
Assuming it ever opens, The 13's casino plans to offer 66 gaming tables (16 VIP, 50 'premium mass') with minimum bets set "at a comparatively high level." The casino also hopes to offer around 50 high-limit slot machines.
However, The 13 cautioned that its casino plans depended on (a) the whims of the concessionaire and (b) securing the blessing of Macau authorities, and thus "the casino at The 13 Hotel may not proceed according to the currently contemplated plan."
Furthermore, the money The 13 is currently seeking to raise won't cover the casino's development costs. For that, The 13 claims it will have to get out its begging bowl at some future date to raise an additional HK$352m ($45m).
The post The 13 Holdings targets mid-2019 casino opening … maybe appeared first on CalvinAyre.com.
Earners Alliance sign exclusive b2b deal with Lotto Warehouse
Posted: 26 Feb 2018 10:04 AM PST
Lotto Warehouse is rapidly becoming the iGaming industry's first choice for lottery betting solutions.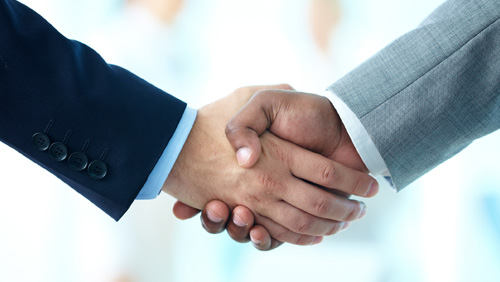 Earners Alliance have signed an exclusive deal with lottery betting B2B provider Lotto Warehouse.
Earners Alliance own a number of leading gaming operations, including Casino Wilds, Betify, Loco Joker, Winner Resort and Slot Champ. They also specialise in While Label solutions, offering their services to clients from across the globe.
The company have their headquarters in Malta.
Lotto Warehouse CEO Thomas Biro says the new deal reveals how his company is now recognised as a leader in the Lottery Betting B2B market.
"Lottery Betting has evolved over the course of the last 18 months or so from being a new and upcoming vertical to one that's increasingly viewed as an essential component of any well-rounded iGaming offering.
"We are in an excellent position to offer an easy to integrate solution, creating margins that surpass those available in any other vertical.
"Operators and other B2B providers are looking to us because they know that as a subsidiary of NYSE listed 500.com we are strong and reliable, while we also have serious expertise having powered lottery betting leader Multilotto's platform for years."
Lotto Warehouse are a leading B2B Lottery Betting provider for the iGaming industry and are the only provider to have both UK GC and MGA Class 4 licenses.  The company offers operators the chance to add a catalogue of the world's biggest lottery betting products to their platforms, with all higher tier payouts protected by a jackpot coverage model.
You can find out more about Lotto Warehouse at www.lottowarehouse.com.
If you're interested in speaking to Lotto Warehouse about their offering you can also contact them at info@lottowarehouse.com.
For press related inquiries please contact Andrew Clarke at andrew@themultigroup.com or via mobile on 00356 79440091.
The post Earners Alliance sign exclusive b2b deal with Lotto Warehouse appeared first on CalvinAyre.com.
Goliath casino goes live on Aspire Global's platform
Posted: 26 Feb 2018 09:34 AM PST
Goliath Casino is a new iGaming operator offering casino and sports betting from Aspire Global's upgraded iGaming platform.
The new operator will become one of the first partners to offer Sportsbook and casino as part of the Goliath global brand.
Swedish Gaming executive Marcus Adler, previously at Leovegas, launched Goliath Casino on the Aspire Global gaming platform last Friday.
Goliath Casino will offer casino and sports betting through Aspire Global's upgraded turnkey platform. The soon to be launched Sportsbook will include exclusive betting features,  sports segmentation, Sports CRM lifecycle management and fully managed trading settings.
"Goliath Casino will become one of the first B2B-partners to launch Sportsbook and we look forward to the response from the players.
The team behind Goliath Casino has extensive experience from the gaming industry and the Nordic market in particular,  and we are confident in their ability to materialize this opportunity", says Jov Spiero, VP Sales at Aspire Global.
"We are excited about the launch of Goliath Casino and the chance to offer an exclusive gaming experience to the players.  When searching for the best iGaming solution, we chose Aspire Global as they are the first service provider of a full turnkey solution including Sportsbook", says Marcus Adler, CEO and Co-Founder of Goliath Casino.
For further information, please contact:
Tsachi Maimon, CEO, Tel: +356-79777898 or email: tsachi@aspireglobal.com
Dima Reiderman, VP Marketing, Tel: +356-99780062 or email: dimar@aspireglobal.com
About this information
The information was submitted for publication by the contact person above at 11:00 am (CET) on February 26th, 2018.
About Aspire Global
Founded in 2005, Aspire Global offers a full-service iGaming solution for operators and white labels. The robust, market-leading platform includes a complete suite of services for casino and sportsbook, such as multilingual CRM, payments and risk control, support call center, VIP management and acquisition optimization. Aspire Global also holds licenses in regulated markets including the UK, Denmark, Belgium, Italy and Malta. The company share is listed on Nasdaq First North Premier under ASPIRE. Certified Adviser: FNCA AB, Sweden. Please visit Aspireglobal.com
The post Goliath casino goes live on Aspire Global's platform appeared first on CalvinAyre.com.
Tom Horn agrees Betconstruct deal
Posted: 26 Feb 2018 09:26 AM PST
Slot creator's full portfolio made available to platform provider
Malta, 26th February, 2018 – Leading slots provider Tom Horn Gaming has agreed a deal to supply its full portfolio of titles to Betconstruct.
Tom Horn's full portfolio of video slots will be made available to the industry-leading sports betting and online gaming software provider.
Titles such as Blackbeard's Quest, Don Juan's Pepper and 243 Crystal Fruits will be integrated by Betconstruct.
Ondrej Lapides, CEO at Tom Horn Gaming, said: "Betconstruct is a highly respected partner, with a strong position in the igaming industry. We are excited to have teamed up with a company with such an evident momentum and I believe this partnership will lead not only to extending our reach within the industry, but it will prove to be a fruitful co-operation for both parties.
"Our titles feature the latest cutting-edge graphics, immersive sounds and game play that create an enjoyable gaming experience. We are confident that players using casino sites, utilising the Betconstruct platform, will love logging on and playing our games."
Edgar Mkrtchyan, Casino Product Owner at Betconstruct, added: "It's important for us to ensure we are offering our players the most entertaining and immersive titles on the market and that is why we are happy with this new addition.
"It has been a year to remember for the provider thanks to a number of high-class releases in 2017 and with more on the horizon, it's a great time to partner with a provider on the up."
Tom Horn Gaming is a leading casino software supplier with an extensive portfolio of titles, all of which feature with pitch-perfect sounds and eye-catching graphics.
It recently gained a UK licence and has signed several deals with leading operators in the last few months.
About Tom Horn Gaming
Tom Horn Gaming is an omni-channel software supplier with a rich portfolio of casino games. This includes an extensive collection of cross-platform video slots, available on mobile, desktop and terminal. Their content boasts a multitude of features and promotional tools, as well as a wide variety of themes. It also offers eye-catching graphics and engaging maths models, which have been carefully developed to suit players in international markets. The company's considerable experience in both the online and land-based environment, allows them to deliver highly-engaging and commercially successful content that players want to play. For more information visit: www.tomhorngaming.com
The post Tom Horn agrees Betconstruct deal appeared first on CalvinAyre.com.
Saipan Senate approves women representation in casino commission
Posted: 26 Feb 2018 05:52 AM PST
The all-male Commonwealth Casino Commission (CCC) may soon have a female member after the Commonwealth of the Northern Mariana Islands (CNMI) Senate approved a bill to add two more seats to the agency.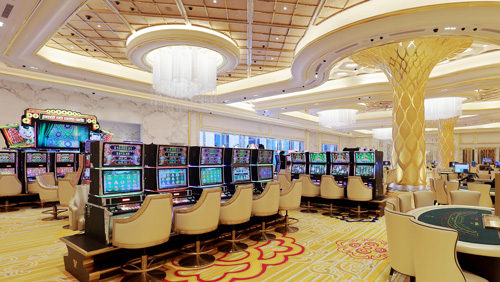 The Marianas Variety reported that members of Senate unanimously approved Senate Bill 20-87, which will pave the way for the appointment of a female and a person of Carolinian descent to the CCC.
Under the present setup, the all-male CCC is composed of three members representing Saipan and representatives from Rota and Tinian: Board Chairman Juan M. Sablan, Joseph Reyes, Alvaro Santos, Justin Manglona, and Martin San Nicolas.
SB20-87, which was introduced by Sen. Justo Quitugua, was sent to the House of Representatives last week. In pushing for the additional CCC members, Quitugua pointed out that there's a constitutional mandate that every board or commission should have at least one Carolinian member and a female member.
The proposed measure will give Saipan Gov. Ralph DLG Torres the power to appoint a female and Carolinian commissioner.
The CCC has expressed its opposition to the Senate's plan. In a letter to the Senate, Sablan pointed out that adding two more commissioners would cost the agency around $250,000.
Sablan said that the funds received from the annual casino regulatory fee paid by Saipan's exclusive casino licensee, Imperial Pacific International, aren't sufficient enough to sustain seven members of the CCC.
The CCC also contended that the gender and ethnicity requirements of the CNMI Constitution excluded the board composition of the Rota Casino Gaming Commission and the Tinian Casino Gaming Control Commission.
While the intention of the bill was good, the commission noted that the agency is already effectively functioning with its present composition.
Meanwhile, former and current female government officials have thrown their support behind SB20-87.
Testifying before the Senate, former Rep. Ana S. Teregeyo insisted that "it is imperative that [the commission] have broad-based representation in its leadership and include a female representative as it is a new industry with many challenges."
The post Saipan Senate approves women representation in casino commission appeared first on CalvinAyre.com.
PAGCOR bets on new system for stricter online gambling monitoring
Posted: 26 Feb 2018 05:38 AM PST
State-run Philippine Amusement and Gaming Corporation (PAGCOR) is rolling out a new monitoring system that it says will keep a close watch on how much online betting firms are truly earning.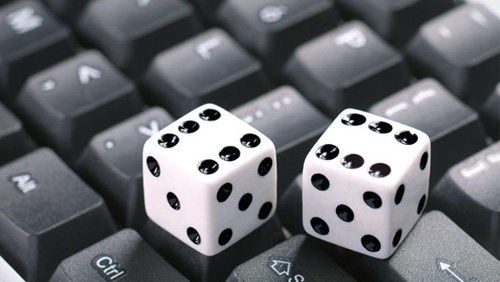 The Philippine Daily Inquirer reported that PAGCOR will launch a "third party audit service" that will promote transparency for Philippine Offshore Gaming Operator (POGO) licensees, particularly in terms of their revenue streams.
PAGCOR chair Andrea Domingo is optimistic that the new computer system will ensure the quality of the services that POGO firms offer foreign bettors. She said the new system is currently in the final stages of integration and expects it to be up and running in March.
"It is important to note that the audit service provider will not get paid if their service does not yield increases in revenues," Domingo said, according to the new outlet.
Under the new system, the PAGCOR chief pointed out that the state regulator will have the power to "lock out" POGO operators who violate operating procedures. Domingo noted that there were illegal gambling operators who dupe bettors by simply closing up shop and disappearing to avoid paying bettors' winnings.
"The foreign bettors will be more confident of getting fair play with this system, and they know that that they will be protected against fraud," Domingo said.
Most importantly, Domingo said that the government will be able to get a lion's share of the online gambling pie when the system has been implemented.
She noted that previous administrations failed to capitalize on the lucrative online gambling industry because of the proliferation of unregulated operators. Before Philippine President Rodrigo Duterte assumed power, the Cagayan Export Zone Authority had more than 200 online gambling licensees.
The government, however, only earned a measly PHP56 million (US$1.08 million) from the online gambling business in the past, according to Domingo. That is why Domingo hopes that the new monitoring software will help PAGCOR to achieve its PHP6 billion ($115.5 million) online gaming revenue target for this year.
Since the scheme was introduced in 2016, PAGCOR has issued POGO licenses to at least 45 online casino operators and 10 sports betting operators.
The post PAGCOR bets on new system for stricter online gambling monitoring appeared first on CalvinAyre.com.
Lady luck frowns at Genting Singapore Q4 profit
Posted: 26 Feb 2018 05:33 AM PST
Stung by a drop in operating profit and a lower than expected VIP win rate, casino and resorts operator Genting Singapore Plc reported a 16.6 percent net profit tumble in the fourth quarter of 2017.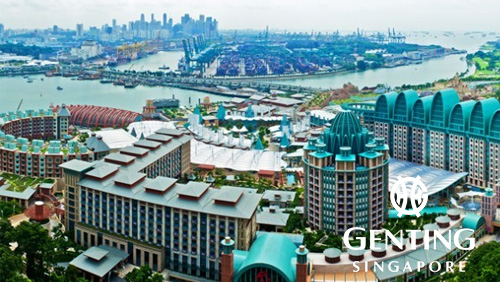 In a filing with the Singapore Stock Exchange, Genting Singapore announced that its net profit for the last three months of 2017 slowed to SGD132.8 million (US$101 million) versus SGD159.2 million ($121 million) in 2016.
While its gross gaming revenue increased by 4.7 percent to SGD417.6 million in the fourth quarter, Genting said it wasn't enough to offset the lower than expected VIP win rate and higher operating costs. Genting said its operating profit dropped 24.1 percent to SGD179.1 million ($136 million).
On the other hand, strong performance of the leisure and hospitality segment lifted Genting's quarterly revenue by 4 percent to SGD580 million ($440.71 million), according to the company.
The daily average visitation for Genting's major attractions—Universal Studios Singapore, S.E.A. Aquarium and Adventure Cove Waterpark—posted 6-9 percent growth while its hotel business remains robust with a 91 percent occupancy rate.
International advisory firm Union Gaming said Genting Singapore took a hit from a lower than expected VIP win rate of 2.7 percent.
"We are downgrading shares [of Genting Singapore] to Hold as the VIP growth story is clearly not as robust as Macau and mass continues to flat line," Union Gaming analyst Grant Govertsen said in a statement. "The specter of cost acceleration is enough for us to move to the sidelines."
Despite a lackluster Q4 performance, Genting Singapore managed to pull a 78 percent net profit increase for the financial year of 2017. Genting Singapore's net profit for the 12 months ending December 31, 2017, rose to SGD685.6 million ($520.89 million) from SGD384.5 million ($292.13 million) posted two years ago.
Meanwhile, Genting Singapore said that it is preparing for the eventual bidding process for a casino license in Japan. The casino operator also announced its plans to curate and re-invest in new tourist facilities, and re-fresh existing products to remain attractive to its customers.
The post Lady luck frowns at Genting Singapore Q4 profit appeared first on CalvinAyre.com.
You are subscribed to email updates from CalvinAyre.com.
To stop receiving these emails, you may unsubscribe now.
Email delivery powered by Google
Google, 1600 Amphitheatre Parkway, Mountain View, CA 94043, United States