---
Dr. Craig Wright sued for $10.2b by brother of early Bitcoin partner
Posted: 27 Feb 2018 01:38 PM PST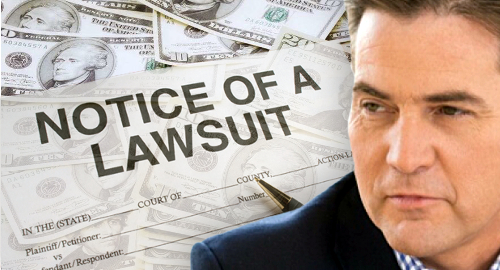 Dr. Craig Wright, cryptocurrency pioneer and currently chief scientist of blockchain technology research and development firm nChain, is being sued for $10.2b by a relative of one of Bitcoin's earliest advocates.
On Monday, word broke that Ira Kleiman, brother of deceased Bitcoin pioneer Dave Kleiman, had filed a federal lawsuit in the Southern District of Florida accusing Wright of acquiring via nefarious means some "hundreds of thousands" of Dave's Bitcoins, along with "valuable intellectual property rights of various blockchain technologies."
The complaint notes that Wright and Dave Kleiman shared a "longtime interest in cyber security, digital forensics, and the future of money," and their early collaboration allowed them to accumulate "a vast wealth of bitcoins from 2009 through 2013," the year Kleiman died following a long battle with MSRA.
The complaint says Kleiman's family was ignorant of his Bitcoin holdings, because "for reasons not yet completely clear, [Kleiman and Wright] chose to keep their involvement in Bitcoin hidden from most of their family and friends."
The complaint alleges that, following Dave's death, Wright "forged a series of contracts that purported to transfer Dave's assets to Craig and/or companies controlled by him." The complaint further alleges that Craig "backdated these contracts and forged Dave's signature on them."
Ira Kleiman claimed Wright reached out to him after Dave's death, confirming the pair's Bitcoin activities but explaining that Dave had signed away his rights to the assets in exchange for a stake in an Australian company worth "millions." The complaint calls this explanation "a lie" because this company "went bankrupt" following a dispute with the Australian tax office.
The complaint alleges that Wright had amassed a stash of around 1.1m Bitcoins, of which "at least 300,000" belonged to Dave. However, the plaintiff believes he's entitled to all 1.1m Bitcoins mined by both Wright and Dave, which were "wrongfully converted" by Wright after Dave's death. Ira is seeking the return of these Bitcoins – or their equivalent value in fiat currency – as well as numerous technology patents, plus interest and court costs.
It's worth noting that Ira himself has no connection to the world of cryptocurrency and the legitimacy of the documentation he's presented to support his claims is a matter of some debate within the crypto community.
Moreover, it's long been rumored that Dave kept his Bitcoin stash on a hard drive with the highest level of encryption available at the time. This hard drive is currently in Ira's possession, which would further call into question the capacity for anyone to access its contents.
Putting aside the dubious merits of Ira's allegations, what doesn't appear to be in dispute is Wright's rightful place as a key figure at the genesis and early development of Bitcoin. Sadly, the heights that the cryptocurrency markets have since attained is also why we can likely expect more of these lawsuits to emerge in future.
After news of the lawsuit broke, Wright was queried on Twitter as to what the lawsuit was all about, to which Wright replied with a single word: "Greed".
The post Dr. Craig Wright sued for $10.2b by brother of early Bitcoin partner appeared first on CalvinAyre.com.
Betfred and Racing Post join forces to offer key football content on latest Betfred app
Posted: 27 Feb 2018 09:54 AM PST
Tuesday 27th February, 2018 (London, UK) – Betfred have become the first high street bookmaker to partner with Racing Post to provide mobile customers with an innovative new digital football content package that is now live on the latest Betfred mobile and tablet apps.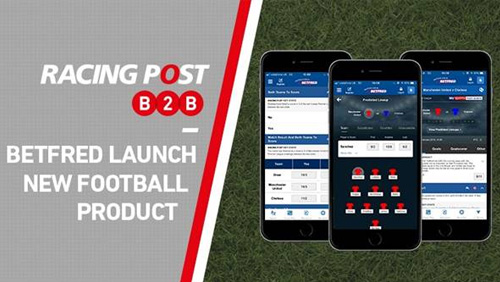 The latest Betfred app – available to download from the App Store and Google Play – offers customers a vast array of football markets alongside the Racing Post football data content package which includes match verdicts, keys stats for a variety of markets and latest team form for 28 worldwide leagues and competitions.
A brand new predicted team line-up view is available up to three days before the game and offers integrated goalscorer markets, giving customers a seamless betting experience directly from the line-up page.
The independent pre-match betting-focused analysis and tips are all handwritten by Racing Post's team of football experts and are designed to engage punters, offering access to key information without having to leave the app.
Lewis McMillan, Head of Digital Sportsbook at Betfred said: "We're delighted to have launched Racing Post's industry leading football data package on our mobile product. Delivering the best possible betting experience to our customer base is absolutely vital, and the data-rich football content now being delivered directly to their fingertips is a huge step in the right direction."
Eugene Delaney, B2B Director at Racing Post said: "We're really excited to partner with a brand like Betfred to launch a product that gives punters access to vital stats and verdicts to help them make an informed football bet. With access to our expert content, combined with a slick betting journey, Betfred really have created a product that really engages the football betting audience."   
Daily news and betting publisher Racing Post offers high-quality, digital content solutions for horseracing, greyhounds and football across web, mobile, tablet and retail to bookmakers and media partners via its Racing Post B2B arm.
For more information, please contact:
Eugene Delaney
Racing Post
B2B Director
+44 7770 701 225
Note to Editors:
Racing Post B2B
Racing Post B2B caters for all digital content requirements across web, mobile, tablet and retail. More than just a data provider – raw data is enhanced with the best and most recognisable content authored by the biggest names in sports betting.
Racing Post B2B offers an unrivalled worldwide content portfolio for bookmakers and media associations. Acknowledged throughout the racing, sport and gaming industries, the Racing Post creates bespoke products suited to your audience that will enable your company to maximise profitability by offering unique data, editorial or multi-media solutions.
Racing Post B2B services are currently consumed in over 25 countries in multiple languages and continually growing.
The post Betfred and Racing Post join forces to offer key football content on latest Betfred app appeared first on CalvinAyre.com.
LV BET is official oartner of the DEB
Posted: 27 Feb 2018 09:52 AM PST
Munich, 27 February 2018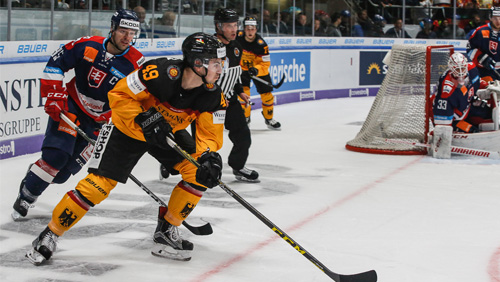 The German Ice Hockey Federation eV (DEB) is proud to announce its partnership with digital sports betting company LV BET. While the national team is currently playing in South Korea, LV BET and the DEB have agreed on a mutually beneficial media cooperation. During the one-year agreement, LV BET will be bestowed with the honour of being "DEB Official Partner" as well as "Official Partner of the German National Ice Hockey team." Conversely, the LV BET brand will gain exposure through televised sporting events, as well as on billboards, video displays, and promotional areas within all DEB arenas. Furthermore, LV BET will be granted a number of match tickets and an official presence on the sponsor wall.
Just like the DEB, LV BET is synonymous with the thrill, excitement and emotions of live sports. As a site that covers all major sporting events around the globe, LV BET has become a trustworthy betting option for sports fans. That is why LV BET is a participant in the TÜV-certified code procedure of the German Association for Telecommunications and Media e.V. and guarantees the highest level of control and security.
Robert SchÜtt, Head of Marketing DEB: "Through this partnership with LV BET, we acquire a first-class, well-known ally in the sports betting market. LV BET's commitment to us is testament to the steady rise in popularity of the national ice hockey team in recent years. The DEB provides advertisers from all industries with excellent customised packages to make use of our legacy and history as one of the leading nations in ice hockey. We couldn't be happier with this latest development."
Marek M. Czekalla, Business Development Manager DACH at LV BET: "LV BET is extremely proud to be an official partner of the DEB. As a leading sports betting site, LV BET aims to be a global brand that represents excellence in gaming and sports. That's why this agreement with the German Ice Hockey Federation is yet another step forward for us. LV BET prides itself on providing a quality sports betting product that players can enjoy safely. As such, we take our responsibilities seriously as German Sportsbook taxpayers and being members of the German Association for Telecommunications and Media e.V. We look forward to continuing to build our brand within the regulated German market."
The post LV BET is official oartner of the DEB appeared first on CalvinAyre.com.
Relax Gaming agree Betsson partnership
Posted: 27 Feb 2018 09:48 AM PST
Deal sees table games integration before further casino roll-out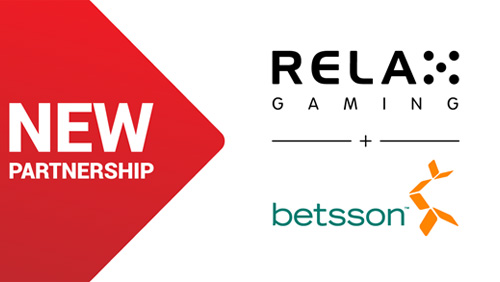 Malta, 27th February 2018 – Innovative supplier Relax Gaming has agreed to supply its content to leading multi-brand casino operator Betsson.
Relax will initially provide its suite of high-quality table games at very competitive rates, before rolling out further products later in 2018.
These will go live on Betsson's self-titled site, as well as a number of its other brands, including Betsafe, NordicBet, Oranje Casino, and Casino.dk.
​The table games content, comprising high quality Blackjack and Roulette titles, will run on Relax's proprietary RNG engine, and feature highly realistic card draws and ball movement.
Andy Braithwaite, Gaming Director at Betsson, said: "We're always on the lookout for great content to expand our gaming portfolio with. I'm totally confident that our players will welcome these games and we'll have a very successful partnership together.
"Not only is their content well-regarded in the wider industry, but their attitude to forming cost-effective partnerships with operators is a fresh approach which will help us both succeed in the coming months."
Patrik Österåker, Relax Gaming's CEO, ​said: "Betsson has been one of the key players in leading the online casino sector in Europe over the last few years, and we're proud to integrate our premium content into their various casino brands.
"We will provide Betsson, as we do with our other partners, with our table games at a far reduced cost compared to some in the industry, helping pave the way for a further roll-out of content."
Relax Gaming has recently appointed Simon Hammon, previously of NetEnt, and Andrew Cosby, as its Chief Product Officer and Head of Account Management respectively, as it looks to deal with the growing scale of the business.
They also announced that Daniel Eskola will join the company from Kindred and take up the title of CEO in April, with Österåker becoming Chairman of the Board
Media contacts:
Robin Hutchison, Square in the Air
E: robin@squareintheair.com
T: 00 44 203 586 8266
About the Relax Gaming Group
The Relax Gaming Group was founded in 2010 in Malta, with a vision to push the boundaries of online gambling with modern and innovative technology. Since its establishment, Relax has broadened its offering to include proprietary a Casino platform and content, as well as Poker and Bingo, making it one of the major suppliers in Europe. Relax holds licences in several European jurisdictions in order to ensure a wide market coverage for its customers and products. Being present in regulated markets is a key strategy for Relax, and the licenses held include UKGC, MGA, AGCC, Denmark's Spillemyndigheden and Romania's ONJN.
The post Relax Gaming agree Betsson partnership appeared first on CalvinAyre.com.
Pinnacle pens Enteractive partnership
Posted: 27 Feb 2018 09:44 AM PST
Operator integrates supplier's churned player reactivation solution
Malta, Tuesday 27th February 2018: Pinnacle, the award-winning online sports betting and eSports operator, has taken initiative to invest in its players by striking an agreement with the leading retention solution provider, Enteractive.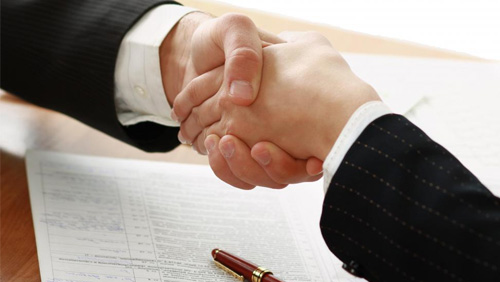 Enteractive's Player (Re)activation Service is now live with the operator, which turns churned players into active users through its unique one-to-one personal phone calls.
The solution sees trained agents conduct interviews with individuals to understand exactly what they want from their gaming experience and guide these players accordingly.
In addition, Enteractive's socially responsible method, which is compliant with the Global Gaming Guidance Group, can alert operators to potentially vulnerable players ensuring they are handled quickly and responsibly.
The Pinnacle partnership follows the recent agreement Enteractive sealed with Gaming Innovation Group at the end of 2017.
Enteractive CEO Mikael Hansson said: "We had a strong end to last year and I'm thrilled we've started 2018 in a similar fashion with the launch of our services with Pinnacle.
"This is another major deal for us, which highlights our growing reputation in the iGaming industry as a reputable and trustworthy provider of player retention solutions. We're excited to be working alongside Pinnacle and become a key part of their CRM strategy, helping them invest in their churned players and rediscover the operator's quality offering."
Pinnacle CEO Paris Smith, said: "Acquiring new players is becoming very expensive, and it's imperative to utilise cost-effective retention solutions where possible.
"We've already experienced a surge in churned players becoming active users with us once again since partnering with Enteractive, such is the effectiveness of their one-to-one personal calls. The investment is also proving very useful in helping us flag vulnerable users and aid us in our responsible gambling efforts."
Notes to editors
For more information on this release or to arrange an interview please contact Robin Hutchison at Square in the Air on 0203 586 8272 or robin@squareintheair.com
About Enteractive
Enteractive is a leading provider of player retention solutions for the iGaming industry. Co-founded in 2008 by CEO Mikael Hansson, the company's Player Reactivation Services help operators return churned players back to action, while its Player Support Offering makes sure active players stay on board. Enteractive received its Responsible Gaming accreditation from the Global Gaming Guidance Group and is committed to supporting and augmenting the responsible gaming policies of its operator clients. This includes promoting the awareness of problem gambling, as well as improving prevention, intervention, and treatment. Their clients within betting and gaming include leading names such as Betsson Group and Gaming Innovation Group. For more information on our, please contact Andrew Foster at andrew.foster@enteractive.se
The post Pinnacle pens Enteractive partnership appeared first on CalvinAyre.com.
Report: four bidders for William Hill's struggling Aussie division
Posted: 27 Feb 2018 09:00 AM PST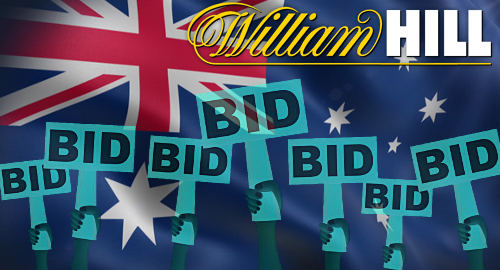 UK bookmaker William Hill's struggling Australian online sports betting operation has attracted at least four serious suitors, according to local media reports.
On Tuesday, the Australian Financial Review reported that four companies – Ladbrokes, Bet365, Paddy Power Betfair's local brand Sportsbet and Australian online operator CrownBet, which was just acquired by PokerStars parent company The Stars Group – had submitted bids for William Hill Australia by Monday's deadline.
Citigroup, which was tasked with flogging Hills' Australian division, will reportedly select a winner by week's end. The sale is expected to fetch around A$200m (US$156m) and the transfer of control could come as early as the end of March, assuming the selected winner finds no dark secrets lurking in the company's balance sheets.
William Hill put its struggling Aussie operation under review in January, following the passage of new restrictions on credit betting and in-play wagering, as well as the imposition of state-level point of consumption taxes. William Hill booked a £238m impairment charge on the Aussie operation in last week's FY17 report. The site is estimated to control a 5% chunk of Australia's regulated online betting market.
William Hill Australia is led by Tom Waterhouse, whose eponymous betting firm was acquired by Hills in 2013. The AFR suggested the winning bidder would likely push for a lengthy non-compete clause for Waterhouse, whose name and face are well familiar to Aussie bettors.
Hills' Aussie division reported FY17 turnover of A$2.55b, revenue of A$201m and an operating profit of just under A$30m. Hills dramatically slashed marketing spending in the second half of the year based on the company's increasing lack of faith in the longevity of its Australian operation.
The Stars Group's interest is probably the most intriguing, given the company's just announced CrownBet deal. The company's Betstars betting brand hired former William Hill Online managing director Andrew Lee just last month, so maybe Lee had some insights to share that piqued The Stars Group's interest.
The post Report: four bidders for William Hill's struggling Aussie division appeared first on CalvinAyre.com.
The Stars Group acquires majority stake in Australia's CrownBet
Posted: 27 Feb 2018 08:09 AM PST
The parent company of online poker giant PokerStars has acquired a majority stake in Australian online sports betting operator CrownBet.
On Tuesday, The Stars Group (TSG) announced that it had acquired a 62% stake in CrownBet Holdings Pty Ltd from Australian casino operator Crown Resorts, which is divesting itself of operations outside its domestic land-based resorts. Crown announced the deal to sell its CrownBet stake last December without disclosing the purchaser's identity.
TSG paid US$117.7m in cash for its CrownBet stake, using funds on TSG's balance sheet. The deal has already been approved by CrownBet's regulator, the Northern Territory Racing Commission, subject to TSG "satisfying certain standard conditions."
Crown recently reported that its digital division had finally begun posting positive earnings. TSG called CrownBet "one of Australia's fastest growing online sportsbooks," with revenue rising to A$204m last year from just A$76.5m in 2015.
CrownBet began life as Betezy/BetEasy, the new project of Matthew Tripp, who founded Aussie online betting operator Sportsbet before selling that business to Paddy Power. Tripp then struck a joint venture deal with Crown and the business was rebranded as CrownBet in 2015.
TSG says Tripp will stay on as CrownBet's CEO and will continue to operate the business. The deal allows TSG to appoint a majority of the directors on CrownBet's board.
TSG already has a sports betting brand in Betstars, and it's unclear how soon CrownBet will be rebranded under the Betstars banner. Betstars appointed former William Hill Online managing director Andrew Lee as its new MD last month, with a mandate to prepare the site for "future geographic expansion."
TSG CEO Rafi Ashkenazi hailed the acquisition, emphasizing CrownBet's "strong management team, proprietary technology, mobile app, unique partnerships and market-leading loyalty program." But the deal has been met with some raised eyebrows, given the Australian regulated market's limitations.
PokerStars withdrew from Australia last August, following passage of the amended Interactive Gambling Act, which banned all online gambling verticals other than sports and race betting. As such, BetStars won't be able to cross-sell bettors on its poker and casino offerings, at least, unless a push by some Aussie politicians to legalize poker proves to be more than a PR stunt.
Aussie-licensed operators are also dealing with new restrictions on credit wagering, a ban on in-play sports wagers and the imposition of state-level point of consumption taxes. The tightening regulatory noose convinced UK bookmakers William Hill to place their Aussie division under review and take a £238m impairment on the division last week.
The post The Stars Group acquires majority stake in Australia's CrownBet appeared first on CalvinAyre.com.
Tax adjustment slashes Ainsworth fiscal H1 2018 profit
Posted: 27 Feb 2018 06:51 AM PST
Net profit of Australia-listed slot machine supplier Ainsworth Game Technology Ltd plunged by more than 50 percent in the first half of its financial year as a result of a one-time tax adjustment.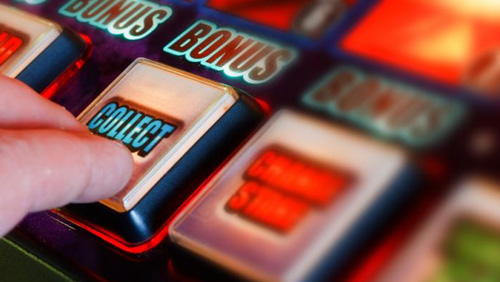 In a regulatory filing on Tuesday, Ainsworth announced that its company's net profit from operations in the first half of fiscal 2018 tumbled to AUD9.7 million (US$7.6 million) from AUD$20.6 million (US$16.14 million) in H1 FY17.
Ainsworth's total revenue for the six months to December 31, 2017, dropped 2 percent to AUD120.3 million ($94.3 million) from AUD$122.7 million ($96.18 million) in the prior year period.
The company attributed the dismal financial result to the one-off adjustment of AUD8.6 million ($6.74 million) in the first half of fiscal year 2017, which reflected "the reversal of previously-recognized deferred taxes resulting from the treatment of foreign currency movements."
Ainsworth also noted that revenue growth from international markets was offset by "a weaker domestic performance." Ainsworth's international revenue grew 2 percent to AUD83.2 million ($65.22 million) in H118, while its Australian market slid 10 percent to AUD37.1 million ($29.08 million).
Excluding cost of sales and financing, Ainsworth's total operating costs fell 8.2 percent to AUD56.3 million due to lower administrative and research and development expenses.
Ainsworth Game CEO Danny Gladstone said the financial results were in line with expectations, noting that it "provides a solid base for a strong second half performance."
The company predicts that Ainsworth's second half profit will be "modestly ahead" of the AUD42.2 million revenue it posted in H217.
To ensure further growth in the second half, Ainsworth said it will invest in new technologies and increase its range of innovative content. The company also vowed to intensify its sales and marketing focus.
"We enter the second half with good momentum and we are making continuing progress in growing in the Americas … We expect to increase our units on participation, driving high quality earnings and strong cash flow," Gladstone said.
The post Tax adjustment slashes Ainsworth fiscal H1 2018 profit appeared first on CalvinAyre.com.
MansionBet sponsors World Pool Masters
Posted: 27 Feb 2018 06:48 AM PST
Online sportsbook brand, MansionBet, will be the title sponsors of the 25th World Pool Masters, which takes place in Gibraltar this March 2-4, and broadcast live on Sky Sports.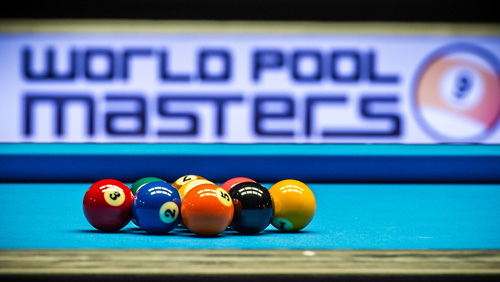 Adding to Mansion's strong history of sporting sponsorships, which has recently covered boxing and football, this partnership provides an international platform for their latest sportsbook brand which launched earlier this year.
The 'MansionBet World Pool Masters XXV' will see a host of former champions return to the tournament to celebrate its quarter-centenary, meaning the likes of Francisco Bustamante, Earl Strickland and Ralf Souquet will be competing among a star-studded 16-man field for the $20,000 top prize.
Karel Manasco, CEO of Mansion, said of the sponsorship, "We are always looking at platforms for brand promotion, and as a Gibraltar-based company, the location combined with the international exposure of this popular event, made our title sponsorship of the World Pool Masters a natural fit."
Barry Hearn, Chairman of Matchroom Sport said, "We are delighted to have MansionBet on board as title sponsor of pool's biggest invitational event.
"We are celebrating the silver jubilee of this magnificent tournament and as such the field is packed with some of the biggest names in pool, all great champions in their own right. With live TV coverage on Sky Sports and over 100 other countries across the globe, I know we are in for an exciting weekend of world-class sporting action in Gibraltar."
The World Pool Masters will be broadcast live for 20 hours in total on Sky Sports in the UK and on networks around the world. The World Pool Masters is sponsored by the following suppliers: RASSON (tables), IWAN SIMONIS (Simonis cloth), SALUC (Aramith balls), PREDATOR (cues) and ULTIMATE TEAM GEAR (clothing).
About Mansion
Awarded 'Online Casino Operator of the Year' at the International Gaming Awards 2018, the Mansion Group has firmly established itself as a leading provider of online gambling and entertainment. Founded in 2003, the group enjoys an international player base and a strong market share. Mansion possess a broad portfolio of popular online casinos catering to all tastes and markets, with Casino.com acting as the flagship brand.
Under the new MansionBet brand, the Mansion Group will diversify their product portfolio into the sports arena, leveraging the strength and brand awareness of the Mansion name across the industry.
For more information, visit: www.mansion.com
The post MansionBet sponsors World Pool Masters appeared first on CalvinAyre.com.
West Virginia sports betting bill secures House committee's nod
Posted: 27 Feb 2018 05:55 AM PST
A bill seeking to legalize sports wagering in West Virginia has taken a a step closer to Gov. Jim Justice's desk.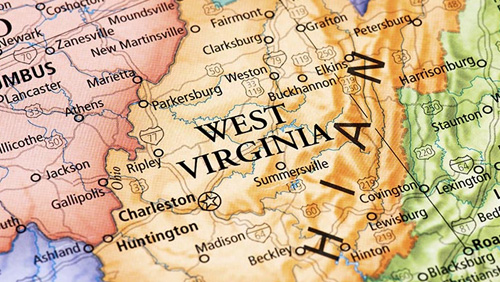 Barely a week after the state Senate voted in favor of its betting bill, The Charleston Gazette-Mail reported that SB 415 has won the approval of the House Finance Committee. The bill will now head to the House floor for a vote by the full chamber.
In recap, SB 415 would give the West Virginia Lottery Commission the authority to regulate sports betting in the state, including the authorization of online and mobile betting. The legislation required that players be older than 20.
The bill would permit the state's five gaming facilities to offer sports betting, provided they obtain a five-year, sports betting operator license at a cost of up to $100,000 and pay 10 percent tax on their gross betting revenue.
Implementation of the bill will depend on whether the U.S. Supreme Court lifts the existing federal ban on sports betting.
On Tuesday, the House committee accepted the entirety of the Senate's sports betting bill, although there had been attempts to include the prohibition of wagering on smartphone apps, and to bar wagering on the personal performances of collegiate athletes.
Paul Barrett, chief accountant for the Lottery Commission, made his sales pitch to legislators in favor of the bill, saying that the state's five casinos will benefit from the lucrative sports betting business.
He pointed out that legalizing sports betting in the state will slash illegal sports wagering while increasing the state's revenue stream.
Citing a study it commissioned, the state regulator estimates that sports betting will eventually gross between $182 million and $315 million a year. During the first year of sports betting, the Lottery Commission believes that profits will be around $5 million.
If things go well in the House Chamber, SB 415 will be sent back to the Senate for concurrence before the governor signs the bill into law.
The post West Virginia sports betting bill secures House committee's nod appeared first on CalvinAyre.com.
You are subscribed to email updates from CalvinAyre.com.
To stop receiving these emails, you may unsubscribe now.
Email delivery powered by Google
Google, 1600 Amphitheatre Parkway, Mountain View, CA 94043, United States