---
Pennsylvania's third mini-casino license auctioned for $21.2m
Posted: 08 Feb 2018 01:58 PM PST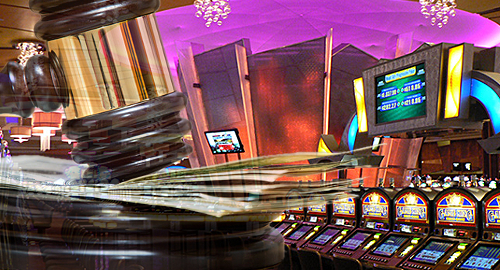 Pennsylvania's third satellite casino license auction brought in significantly less money than the first two but you don't hear the state government complaining.
Pennsylvania's third Category 4 casino license auction was supposed to go down on Wednesday, but inclement weather forced the state to postpone the festivities for 24 hours. Three bids were received, with the operator of the Mount Airy Casino Resort in Monroe County coming out on top with a winning bid of just under $21.2m.
That sum is lower than the $40.1m paid by Stadium Gaming LLP two weeks ago, which was itself lower than the $50.1m that Penn National Gaming (PNG) paid for the state's first Cat 4 auction last month. Regardless, with seven more licenses still up for grabs, the state has now earned $111.4m, significantly more than the $67.5m the state booked as potential revenue from the Cat 4 program this year.
Mount Airy has chosen the city of New Castle in Lawrence County as the site of its new satellite venue, which will boast somewhere between 300 and 750 slot machines, plus up to 30 gaming tables for an addition license fee of $2.5m.
PENNSYLVANIA AG PUSHES BACK AGAINST PNG LAWSUIT
Meanwhile, the state's attorney general has responded to the federal lawsuit PNG filed last month, which claimed the satellite casino portion of the state's gambling expansion legislation was unconstitutional.
PNG's lawsuit is based on its argument that the geographic location of its Hollywood Casino at Penn National Race Course meant that the company stands to lose much more than the state's other casino operators from the satellite casinos, which can't be built within a 25-mile buffer zone of an existing land-based casino.
Since many of these casinos are clustered in certain portions of the state, their overlapping buffer zones create what PNG calls a "mega cluster" that shields these operators from further competition. Meanwhile, most Hollywood Casino customers already come from outside its 25-mile buffer, leaving it unduly afflicted by the new venues.
On Tuesday, Pennsylvania's Office of Attorney General filed papers asking a federal judge to dismiss PNG's suit based on the fact that PNG had failed to demonstrate that it had been "intentionally treated differently than other casinos."
As quoted by Law360, the state further argued that these 'clustered' casinos already faced more competition than Hollywood, and since many of these other casinos were close to the state border – beyond which the buffers don't extend – they faced additional competition from out-of-state gaming venues.
PNG claims the Cat 4 licenses will cost Hollywood Casino around $34m in annual revenue. While the company did participate in the first auction, its intention was more about blocking other operators from horning in on Hollywood's turf.
The post Pennsylvania's third mini-casino license auctioned for $21.2m appeared first on CalvinAyre.com.
Betsson vows overhaul to reverse earnings slide
Posted: 08 Feb 2018 01:01 PM PST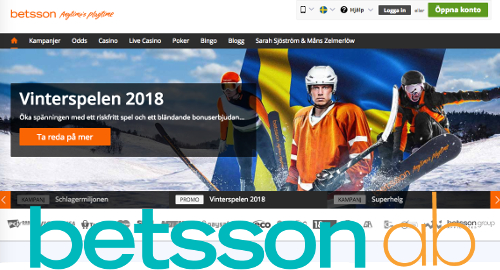 Nordic online gambling operator Betsson AB closed out 2017 with another double-digit earnings decline and warnings that the situation may not improve until the end of 2018.
Figures released Thursday show the Stockholm-based Betsson's revenue rising 12% to SEK1.25b (US$154.8m) in the three months ending December 31, 2017, but operating income and profit both fell 18% to SEK218.4m and SEK199m, respectively.
Similar patterns dominated the year as a whole, with revenue in positive territory (SEK4.7b, +15%), and operating income (SEK882m, -7%) and profit (SEK786.5m, -10%) broadly negative.
The company blamed the ongoing decline on a now familiar list of factors, including negative currency fluctuations, costs associated with the company's recent spate of pricey acquisitions, and the failure of some of those acquired companies to live up to their earning potential.
Betsson chairman Pontus Lindwall, who took over as temporary CEO last September from the departing Ulrik Bengtsson, said the company had embarked on a number of product and marketing improvements, including a new front-end for casino and sportsbook products, and underwent a major restructuring (aka payroll purge) to achieve a "flatter" more efficient operation. However, Lindwall cautioned that the results of this turnaround may not become apparent until "the end of the year."
Sportsbook turnover slipped 2% in Q4 but revenue jumped more than one-third to SEK359m as sports margins improved 1.6 points to 8.2%. Lindwall credited much of these gains to Betsson's new mobile web sportsbook, which launched on core brands during the quarter.
Casino revenue was up 5% to SEK867m as active customer ranks improved 7% to 615.5k. The casino vertical growth was strongest in Betsson's Western European markets, but casino revenue declined in its core Nordic markets on strong competition.
This week saw Betsson launch its flagship brand in Spain via Betsson.es, adding to the company's current Star Casino operations (formerly Premier Casino, which Betsson acquired last March).
While expanding on the continent, Betsson is reducing its marketing expenditure in the UK, part of a 'back to basics' approach until the company can fully integrate the NetPlayTV business it acquired one year ago.
NetPlay has been singled out for failing to live up to Betsson's expectations, and Jesper Svensson, CEO of the Betsson Malta subsidiary, recently acknowledged to the Times of Malta that Betsson had "bought a lot of companies. But you come to the point when you see that it is not working as well as it could."
Svensson said acquiring these companies revealed "overlaps of roles and duplications. … now is the time to integrate and keep making those companies successful." In other words, Betsson's new focus is on organic growth rather than trying to get bigger by bolting on more appendages.
The post Betsson vows overhaul to reverse earnings slide appeared first on CalvinAyre.com.
Melco Resorts & Entertainment enjoys double-digit gains in 2017
Posted: 08 Feb 2018 10:50 AM PST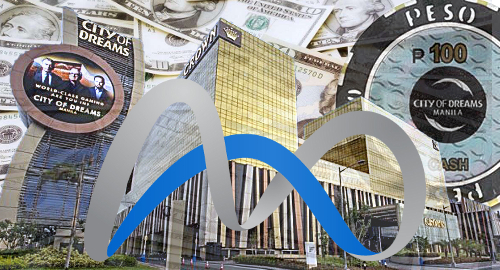 Asian casino operator Melco Resorts & Entertainment (MRE) enjoyed double-digit gains in revenue and earnings in 2017, while net income nearly doubled year-on-year.
Figures released Thursday show MRE's group-wide revenue hitting $1.332b in the three months ending December 31, 2017, while adjusted earnings gained 12% to $340m and net income surged 87.5% to $81.2m.
For the year as a whole, revenue rose nearly 18% to $5.3b, adjusted earnings gained 31% to $1.42b and net income very nearly doubled to $347m. MRE investors rejoiced as the company decided to share the wealth by boosting its quarterly dividends by 50%.
MRE CEO Lawrence Ho credited the gains to the Macau market having "rebounded strongly" last year following three years of decline, while MRE's Philippine operations enjoyed "robust" growth across all gaming segments.
In Macau, MRE's three properties – City of Dreams, Studio City and Altira – all posted strong VIP turnover and revenue gains. The gains were most dramatic at Studio City, which didn't add VIP gambling to its mix until November 2016, and that skewed comparison pushed VIP turnover up 326% and revenue 754% higher.
Mass market table drop and revenue enjoyed solid gains at both Studio City and Altira, while City of Dreams reported mass table revenue falling 13% year-on-year, primarily the result of a higher-than-average mass win rate in Q4 2016 falling back to earth in the most recent quarter.
City of Dreams Manila was firing on all cylinders in Q4, with VIP turnover and revenue up 40% and 20%, respectively. Mass market tables enjoyed similarly gaudy gains in drop (+27%) and revenue (+41%), while slots revenue rose 11%, all of which resulted in overall property revenue rising 16% to $167m and earnings up 7% to $54m.
Looking forward, MRE has appointed David Sisk as the new property president of City of Dreams (Macau), while Geoff Andres is new president of Studio City. Ho said the company's entire portfolio of properties would benefit from the "cross-pollination of new ideas and management initiatives."
The post Melco Resorts & Entertainment enjoys double-digit gains in 2017 appeared first on CalvinAyre.com.
Parx Casino seeks one-'skin' limit for Pennsylvania gambling sites
Posted: 08 Feb 2018 09:48 AM PST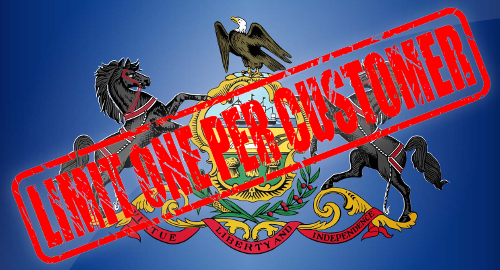 As Pennsylvania braces for a flood of online gambling license applications, one local casino operator wants licensees to be limited to a single online gambling 'skin.'
This week, the Pennsylvania Gaming Control Board (PGCB) posted the application forms for would-be Interactive Gaming Manufacturers, Suppliers and Interactive Gaming Service providers. Applications will be accepted as of April 2, while a date for accepting applications for Interactive Gaming Platform Providers will be posted at "a future time."
Pennsylvania became only the fourth US state to approve intrastate online gambling last fall, and hopes are that the lessons learned from online-friendly states like New Jersey will allow Pennsylvania to accelerate its online market launch timeline.
However, as the crafting of online regulations continues, gaming stakeholders continue to lobby hard for certain rules to be adopted. In the case of the state's market-leading land-based Parx Casino, the issue of how many branded 'skins' each online licensee will be permitted to offer is front and center.
Pennsylvania's legislation allows for 12 licenses for each online category – slots, casino table games and poker – one for each of the state's land-based casino licensees (although this number has since grown to 13).
On January 30, attorneys from Parx owner Greenwood Gaming & Entertainment wrote a letter to the PGCB, urging it to limit online gambling licensees to a single branded 'skin.' The state's online legislation puts no explicit limitation on the number of skins but the attorneys argue that this poses regulatory challenges that the PGCB may not have envisioned.
Specifically, the attorneys want the PGCB to limit Interactive Gaming Certificate Holders to one skin each, "with the different categories of interactive games the Certificate Holder is authorized to offer on that single skin limited to the different categories of interactive games approved in its Interactive Gaming Certificate(s)."
Allowing a licensee to partner with any number of third-party providers and permitting skins to operate under these third-parties' brands "creates a sublicensing regime that essentially transfers licensing authority from the PGCB to the Certificate Holder."
The attorneys argue that the legislation stipulates that Internet Gaming Operators – which pay $1m license fees rather than the $3m-4m per license paid by Certificate Holders – can only operate interactive games or systems "on behalf of" Certificate Holders.
Allowing IGOs to launch their own branded operations "would improperly evade the statutory maximum of certificates" and allow these third-parties "to participate fully in the market for a fraction of the certificate licensing fee."
The Parx attorneys also want the PGCB to force a skin's branding to "match, or be predominantly the same, as the brand of the Certificate Holder."
The attorneys note that New Jersey's online legislation allowed each licensee to have up to five branded skins. However, New Jersey limited its licensees to Atlantic City casinos, whereas Pennsylvania's legislation allows for IGOs and "qualified gaming entities" to apply for Internet Gaming Certificates – assuming they're not all snatched up by the state's casinos in the initial round of applications – and therefore "replicating New Jersey's multi-skin regime is unnecessary."
To soften the blow, Parx's attorneys suggest allowing certificate holders to enter into revenue-sharing arrangements with third-party suppliers, provided this doesn't allow suppliers to slip through the back door into becoming fully-fledged certificate holders.
Not yet finished, the attorneys also seek to require key interactive gaming employees and their associated equipment to be "located within Pennsylvania."
Parx's view on limiting the number of iGaming skins is shared by another of the state's land-based operators, Penn National Gaming. Nonetheless, both operators appear eager to participate in the state's online market, as Parx has a prospective real-money technology deal with suppliers GAN, while Penn has its own in-house Penn Interactive Ventures subsidiary.
The post Parx Casino seeks one-'skin' limit for Pennsylvania gambling sites appeared first on CalvinAyre.com.
Tsogo Sun builds own water supply as 3-year Cape Town drought persists
Posted: 08 Feb 2018 08:16 AM PST
South Africa's biggest hotel and casino operator Tsogo Sun Holdings Ltd. is playing Moses to its guests by striking a rock and build its own water supply in the face of a tremendous drought that hit the country.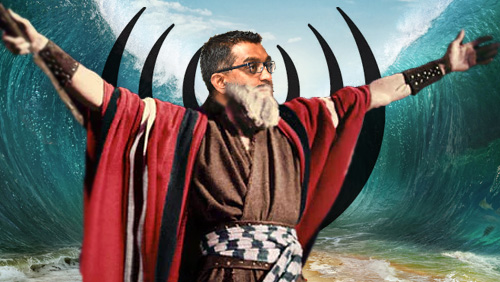 Bloomberg reported that the deepening water crisis in Cape Town, South Africa, has forced Tsogo Sun to build a desalination plant in its luxury seafront hotel to ensure that the guests will have free-flowing water available to them.
Tsogo Chief Operating Officer Ravi Nadasen pointed out that the alternative water supply will start operating by March, two months before city authorities closes the taps to residential suburbs.
"There is a plan in place that all of the alternative water sources will come on board before Day Zero comes," Nadasen said, according to the news outlet. "The current situation in Cape Town is going to become the new normal. We've got to be responsible as well."
Cape Town is considered to be Africa's biggest tourist destination, drawing around 1.6 million tourists per year. Tourists in Cape Town spends around SAR40 billion (US$3.3 billion).
Leaders from the Southern African Tourism Services Association, South African Tourism (SAT), the Tourism Business Council of South Africa and Wesgro had already sounded the alarm bells over the dwindling tourism numbers in the recent months.
SAT CEO Sisa Ntshona pointed out that South Africa cannot afford to lose confidence as a tourist destination due to the persisting drought in Cape Town., The Engineering News reported. He reported that there were significant number of tourists who have actually end up cancelling entire trips and tours.
"The drought may be in Cape Town, but the impact is [felt] all over the country," Ntshona said, according to the news outlet.
Nasaden, for his part, agreed that the impact of tourism is bigger than the burden of increased consumption. He said that it is the duty of everyone to paint a picture that South Africa is open for business and tourism despite the drought.
The post Tsogo Sun builds own water supply as 3-year Cape Town drought persists appeared first on CalvinAyre.com.
Asian casino operators make it in Nikkei's 'companies to watch'
Posted: 08 Feb 2018 05:01 AM PST
Japan-based Nikkei Inc. is betting on Asian gambling operators to become some of the biggest and fastest-growing companies in the region.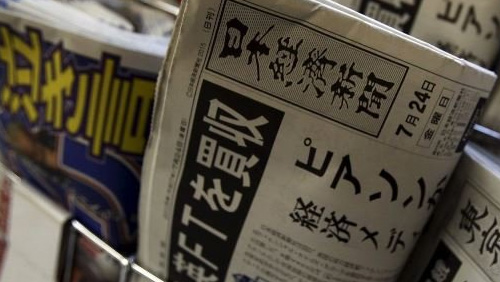 Nikkei has created an exclusive list of 300 "companies to watch" from 10 Asian countries and regions, which includes several gaming companies.
Among those making the newly-created Nikkei Asia 300 Investable Index are Hong Kong-listed gaming company Galaxy Entertainment Group (GEG); Philippine-listed casino operator Bloomberry Resorts; South Korean casino operator Kangwon Land Inc; Genting Singapore Plc, the operator of Resorts World Sentosa in Singapore; and Genting Malaysia Bhd, which runs Resorts World Genting, Malaysia's only casino resort, and operates casinos in the United States, the Bahamas and the United Kingdom.
In handpicking the companies, Nikkei said they considered market capitalization, growth potential and geographic balance.
The media firm said the Asia 300 offers "a glimpse of the players that aspire to be dominant forces in the 21st century" that will challenge established Western brands.
For GEG Vice Chairman Francis Lui Yiu Ting, the casino operator's inclusion on the list is a vote of confidence as the company prepares to bid for an integrated resort license in Japan.
"It is also a direct reflection of GEG's exceptionally strong operational and financial performance in recent years, with group revenue for the 12-month period to September 2017 of US$7.5 billion," Lui said in a statement.
MGM Resorts eyes Osaka for its integrated resort plan
In other Japan casino news, MGM Resorts International Chairman and Chief Executive Officer James Murren wants to build an integrated resort in Osaka if given a chance.
Jiji Press reported that Murren hopes to bring the MGM brand to Osaka due to the city's rich food culture and accessibility to tourist spots.
Casino operators are scrambling to get the best seat possible before Japan finally opens its casino market. Discussions on the Integrated Resorts (IR) Bill were put on hold last year after Japan Prime Minister Shinzo Abe decided to dissolve the country's lower house, and called a snap election.
It is likely that the IR Bill will pass toward the end of the ordinary session on June 20, or, failing that, in a fall extraordinary session.
The post Asian casino operators make it in Nikkei's 'companies to watch' appeared first on CalvinAyre.com.
Stride Data from Six Arc Racecourses launched on Attheraces.com
Posted: 08 Feb 2018 04:49 AM PST
• Stride data available for the first time from six ARC racecourses on www.attheraces.com
• All sectional timing and in-race data from every All-Weather Championship race on ARC's four all-weather racecourses also available
In a ground-breaking development in British Racing, the strides lengths of horses racing at six Arena Racing Company ("ARC") racecourse is now available At The Races ("ATR") website – www.attheraces.com.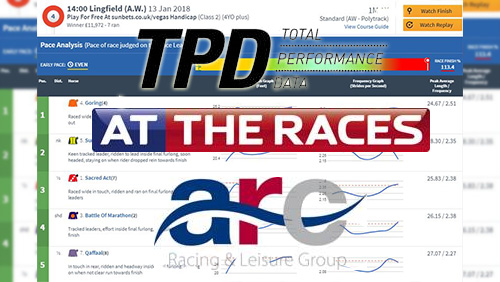 The development is the first time that valuable stride information – comprising metrics around Stride Length and Frequency – has been published on this scale, with data being collected for every runner, by every furlong in all races run on ARC all-weather tracks – Lingfield Park, Newcastle, Southwell and Wolverhampton, as well as the flat at Doncaster and Royal Windsor when their seasons commence later in 2018.
The work is the latest development that uses technology provided by Total Performance Data ("TPD") which has worked in partnership with ARC and ATR and will enable horsemen and racing fans to gain fresh insight into a horse's performance. The data is transmitted every second by the sensor in the saddle cloth before being averaged over a furlong by ATR.
The new information can be accessed by clicking/tapping on the 'Stride Data' tab at the top of the Result Page. Information contained within the Stride Data tab includes charts indicating Stride Length and Frequency on a per furlong basis, plus 'Peak Average' figures for both metrics.
The Peak Average figure is calculated by taking the highest individual figure and combining it with any other figures within 4%. Doing this automatically excludes the effect of 'speeding up' at the start, severe interference in the race, and any dramatic 'easing up' at the finish.
Peak Average figures for Stride Length and Frequency are also included in the form pop-up so website viewers can quickly compare the same horse's performances in different races.
The data is available for most all-weather fixtures at Lingfield Park, Newcastle, Southwell and Wolverhampton since early December 2017, and will be also published for turf races at Doncaster, Lingfield Park and Royal Windsor from the start of the 2018 flat season.
Since October 2016, ATR, via www.attheraces.com, has been providing detailed statistics on race pace, mid-race positioning, energy distribution, and sectional splits. From November 2017 onwards, ATR TV viewers have also been able to see onscreen sectional timing information for races from Wolverhampton, and latterly Lingfield Park and Southwell, with Newcastle to follow shortly.
At The Races' Director of New Media and Innovation, Matthew Taylor, said: "This is another exciting step forward giving fans of the sport new information they have never received before.  We look forward to seeing how this can further enhance the analysis and understanding of how races are won and lost.  In partnership with TPD and ARC we will continue to bring innovative new ways to understand horseracing which can appeal to existing and new fans of the sport."
Total Performance Data's CEO, Will Duff Gordon, said: "Our aim at TPD is to use data to bring horseracing firmly into the modern era. Other sports have worked to provide fans with detailed content and data on all aspects of the action, and the wealth of information available in horseracing means our sport can do exactly the same, if not more. As well as this development, we are working to expand sectional timing and stride data to all ARC racecourses during 2018, and introduce sectional timing to jump racing for the first time."
ARC's Director of External Affairs, Susannah Gill, said, "This is another significant development from the teams at TPD and ATR which has the capacity to provide a fascinating new insight into how races are won and lost.  This will be valuable information for those wanting to understand horses' performances, including those betting on the sport.  ARC's ongoing partnership with TPD and our media partner ATR is breaking new ground on the data we can produce about the sport, and there will be more exciting developments in the months and years ahead."
For further information please contact:
Susannah Gill
Director of External Affairs
Arena Racing Company
Office: 020 7802 5120
Mobile:  07751 870 929
Email: sgill@arenaracingcompany.co.uk
Web: www.arenaracingcompany.co.uk
Full information on Stride Data can be find here.
About ARC:
Arena Racing Company ("ARC") is the largest racecourse operator in the UK. In 2018 ARC Group racecourses will host 522 fixtures with 1.2 million people attending racing at one of ARC's racecourses each year.
ARC is made up of the following sixteen racecourses: Bath, Brighton, Chepstow, Doncaster, Ffos Las, Fontwell Park, Great Yarmouth, Hereford, Lingfield Park, Newcastle, Royal Windsor, Sedgefield, Southwell, Uttoxeter, Wolverhampton and Worcester.
ARC runs four of the six all-weather racecourses in the UK offering three different types of surface for horses to run on: Polytrack at Lingfield Park, fibresand at Southwell Racecourse and tapeta at Newcastle and Wolverhampton Racecourses – the only tapeta racing surfaces in Europe.
In 2013 ARC pioneered the All-Weather Championships which see horses compete throughout the winter for the chance of qualifying for a £1 million Finals Day on Good Friday at Lingfield Park. This initiative is helping raise the profile and prestige of all-weather racing in Great Britain.
ARC hosts racing at all levels of the sport from Class 7 through to Group 1s. Doncaster Racecourse is home to the world's oldest Classic, the St Leger, run each year in September as part of the four-day St Leger Festival. Feature jumps races include the Grade 1 Fighting Fifth Hurdle at Newcastle Racecourse, the Welsh Grand National at Chepstow Racecourse and Midlands Grand National at Uttoxeter Racecourse.
As well as racing, ARC also operates a hotel at Wolverhampton Racecourse, a hotel, spa resort and golf course at Lingfield Park and The Border Minstrel public house at Newcastle Racecourse in the grounds of Gosforth Park. A new hotel at Doncaster Racecourse is under construction and will open in the summer of 2018.
ARC is a significant shareholder in the horseracing TV channel At The Races which is broadcast on the Sky platform to c.14 million homes, and a JV partner with Racing UK in GBI Racing which sells UK and Irish Racing to betting shop operators around the world.
ARC plays a pivotal role in British Racing. It is a shareholder in British Champions Series and Racecourse Data Company; a signatory to a British Horseracing Authority's and Horsemen's Group Prize Money Agreement; and on the boards of the Racecourse Association ("RCA"), Great British Racing ("GBR") and British Champion Series ("BCS").
In 2015 ARC set up The Racing Partnership. This limited company represents the media rights of the 15 ARC owned-racecourses and the 7 independent racecourses Fakenham, Ffos Las, Hexham, Newton Abbot, Plumpton, Ripon and Towcester.
In addition to racecourses ARC owns Newcastle and Sunderland Greyhound Stadia and looks after the media interests of the Greyhound Media Group ("GMG").
ARC employs 650 permanent staff and engages with 3,500 casual staff for racing and events across its racecourses.  Further information about ARC can be found at www.arenaracingcompany.co.uk.
About At The Races:
At The Races is a dedicated horseracing channel broadcasting daily, live action from the UK and Ireland. Domestic distribution of the TV channel extends to over 13 million UK and Irish homes via digital satellite and cable television on the following channels: Sky 415, Virgin 535 and Virgin Ireland 418. The company is majority owned by Sky and operates through a joint venture partnership between Sky and Arena Racing Company.
About Total Performance Data:
Total Performance Data delivers race timing technology and real-time positioning information, deployed around the world.
Using the latest GNSS technology, designed and developed in the high-tech cluster surrounding Cambridge University, TPD's Race Pace positioning data streams live racing calculations to on course and off course audiences.
In race, real time positions are transmitted within fractions of a second; facilitating speed and split time calculations while the race is in progress.
TPD are the exclusive provider of race positioning data from Arena Racing Company in the UK, offering detailed racing data direct to consumers and bookmakers.
The post Stride Data from Six Arc Racecourses launched on Attheraces.com appeared first on CalvinAyre.com.
Winter Olympics 2018: Norway predicted to top the medal chart
Posted: 08 Feb 2018 03:13 AM PST
It was only four years ago since the Sochi Olympics but for many athletes, it felt like a lifetime.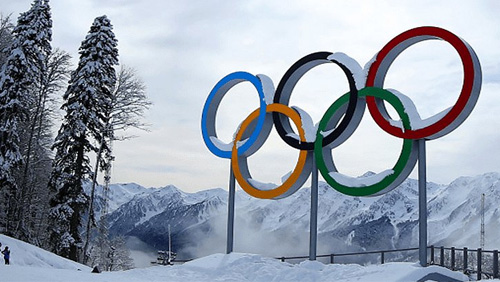 Who would forget kind-hearted Olympians like U.S. slopestyle skier Gus Kenworthy who decided to bring some stray dogs from Sochi back to his country instead of medals? What about U.S.'s missed gold medal after American-born snowboarder Vic Wild competed under the Russian flag?
The Sochi Olympics had been ripe with heart-warming and heart-breaking storylines. Fast forward to 2018, in a place called Pyeongchang, South Korea, expect new personal records and memorable moments will be written in sports history books.
This year, Norway has become the clear favorite to win the most medals at the Pyeongchang Winter Olympics with an 11/10 odds, according to online sportsbook Bodog.
Norway, which placed third in the Sochi Olympics, is a shoo-in winner in this year's Olympics since the previous medal-table chart-toppers Russia will not be seeing action in Pyeongchang after many of its athletes have been subjected to a blanket Olympic ban.
If there are countries that will derail Norway's ascent to glory, then that will be Germany, Canada, and the United States. Germany, which finished sixth in the 2014 Sochi Olympics, trails behind Norway with 2/1 odds, followed by the United States and Canada with 15/4 and 7/1 odds, respectively. The Dutch team is in the fifth spot with 28/1 odds.
Norway is also favored to take home the most gold medals in Pyeongchang with 2/3 odds, while Germany follows closely behind with 9/4 odds. Sports analysts expect Norway to dominate the biathlon and cross-country skiing, the two sports where they could reap the most number of gold medals.
The Americans are the third choice to win the most golds with 7/1 odds, followed by the Canadians with 12/1 odds. Again, Netherlands trails behind the four countries in terms of gold medals with 25/1 odds.
Sports fans will also be watching whether or not Team USA will top the 10.5 total number of gold medals it has won in the previous winter Olympics. Team USA almost reached that number of gold medals when it hosted the Winter Olympics in Salt Lake with 10.
They would also like to see whether Canada will break its over/under gold medals, which is at 8.5. Based on its previous performance in Vancouver Winter Olympics and Sochi Winter Olympics, Canada is likely to go beyond 8.5 over/under.
It will also be interesting to watch this year's ice hockey tournament in Pyeongchang especially after the NHL decided that it will not allow active players of the league to participate in the Olympics.
The Russian Ice Hockey team is favored to win the gold medal with 1/1 odds and is followed closely by Canada with 9/2 odds. Sweden, Finland, and Czech Republic also have a great shot to seize the gold medal from either Russia or Canada, with 9/2, 8/1, 9/1 odds, respectively.
The post Winter Olympics 2018: Norway predicted to top the medal chart appeared first on CalvinAyre.com.
Why iLottery is the future, and why dinosaurs won't survive the revolution
Posted: 08 Feb 2018 02:56 AM PST
This is a guest contribution by Rob Lawson. If you would like to submit a contribution please contact Bill Beatty for submission details. Thank you.
As part of the build-up to the ICE Totally Gaming show in London, Rob Lawson, head of Customer Success at UK-licensed lottery games and iLottery software business LOT.TO, gives us his take on the future of the lottery sector.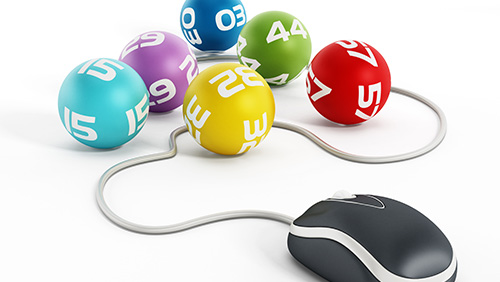 Lottery is the single most significant growth area for the global gambling sector, yet compared to other channels such as betting and casino, it remains in the Dark Ages when it comes to technology and online engagement. This represents both a threat to the established operators, and an opportunity for those who seek to challenge them.
The lottery sector currently accounts for 30% of the global gaming industry, which is expected to turn over $635bn annually by 2020. Yet, in terms of embracing the opportunities offered by the internet, lottery remains way behind the curve. This means that many profitable lottery operators, either inadvertently or due to local legal frameworks, now find themselves at risk of extinction.
Because most lotteries are controlled by state or national governments, many of which see the internet as hard to control and police, the sector has been very slow in moving forward with online sales and promotion. This is most obvious in the U.S., where the institutionalised distrust of online gambling means that some of the world's richest lotteries, including Mega Millions and Powerball, cannot be played online.
There has, of course, been some movement towards an online future. The UK's Camelot has offered online sales since 2003 and sites offering access to overseas lotteries have expanded rapidly in the eight years since 2010, moving from a little-known niche to a multi-billion pound business sector, although even this is still only scratching the surface in terms of global sales potential.
iLottery opens up a whole new dynamic for players who were previously limited to their own national lottery games. This isn't just down to bigger jackpots—although that is most certainly the key driver when games like Powerball are hitting $1.5 billion—it's also about better odds (ie. Irish Lotto) and more cash prizes (ie. German Lotto). Put simply, it's about choice and you will find that many people who play overseas lotteries online will continue to play their homegrown games as well.
The basic premise of a lottery game is inherently suited to online play. Online operators can offer a mixture of weekly, daily and instant play games, based on both official state lotteries and internal draws, made using a Random Number Generator (RNG). Because these games tend to be based on the insured model, they can also be more flexible, offering features such as jackpot-only, multi-lottery combo games or even prizes that are tailored to suit a certain market.
In Nigeria, national operator Western Lotto offers games that are specifically tailored to suit local tastes and spending power. It's possible to play a single line on Powerball for just 25p, with prizes of up to £30,000, or you can play the Max games, which offer full-fat cash payouts. These are based on a single line syndicate, with prizes divided between shares priced around 50p each. Both models provide an accessible and realistic entry point for Nigerian players.
The other key benefit of iLottery is that it lends itself perfectly to online play. More than 55% of UK players now use a handheld device for their gaming transactions, a figure that increases to 85% or more in emerging markets, such as Africa, where most people use an Android phone as their single source of internet access. This means that iLottery sites need to be fully adaptable to all platforms, with none of the playing experience being lost on a smaller screen. Apps are great, but they rely on someone downloading them, and may not function well on a slow connection.
This brings me to the key point of the article, which is that not all iLottery platforms are created equal. I'll name no names, but some leading brands are still operating on back end technology that is approaching a decade old. It does the job, most of the time, but it's rapidly being outpaced by new innovations, which will ultimately render it obsolete. It's also slow to update, complex to adapt for new games and potentially vulnerable to security threats.
It's not immediately clear why such large, and cash-rich, organisations have allowed themselves to get into this position. Maybe it's because they are a victim of their own success. In effect, their customer databases are too large to move over to a new platform, so they persevere with that they have, and kick the problem into the long grass. Whatever the reason, with new challengers emerging, offering a wider range of games and new ways to play them, it's an existential threat.
The companies who prosper in the iLottery revolution will not be the operators who are prepared to feed the beast and stump up for big, costly, excessive hardware. This leads to only to slow deployment times, rigid legacy systems and painful integrations, all mortal enemies of a modern lottery business.
In a mobile-first, content-rich world, where speed and agility are everything, smaller and more dynamic enablers are set to dominate the iLottery sector, using SaaS-based Cloud technology to deliver solutions that work for both state-operated lotteries and private operators.
The iLottery revolution is only just beginning and I expect 2018 to be the year when it truly takes off. The African, Asian and LatAm markets are opening up to the huge prizes and preferential odds offered by overseas lotteries, while in the U.S. we are seeing movement as Pennsylvania prepares to offer online sales on its state lottery. Growth for the global iLottery is forecast at 16% for the year, but I think it could go even higher as more and more markets open up. Watch this space!
Rob and the LOT.TO team will be exhibiting at ICE Totally Gaming in London (Stand: N9-206) from February 6th to 8th.
Rob Lawson, head of Customer Success at UK-licensed lottery games and iLottery software business LOT.TO.
The post Why iLottery is the future, and why dinosaurs won't survive the revolution appeared first on CalvinAyre.com.
Microgaming round-up video for day 2 of ICE Totally Gaming 2018
Posted: 08 Feb 2018 02:10 AM PST
ISLE OF MAN – Yesterday, at the online gaming industry's largest exhibition show, Microgaming unveiled its Fortunium online slot, due to launch in 2018. The Microgaming Bar was redressed overnight to a steampunk theme, dressed in copper gears and iron light plumbing. Taking centre stage was a stunning gold and copper plated nitrogen ice cream buggy, serving guests two delicious inventions throughout the day.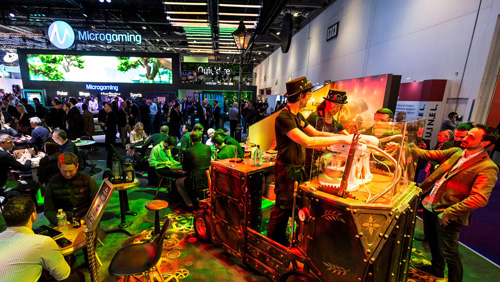 Watch Microgaming's round-up video here.
For further information please contact:
Microgaming Press Office
01624 727777
About Microgaming
Microgaming developed the first true online casino in 1994. It has been breaking records, breaking new ground and breaking its back in pursuit of original gaming ever since. Developer of thousands of unique, genre-defining casino, mobile, poker, bingo, land-based and multiplayer games, and a pioneer in wearable gaming, the software giant hosts the world's largest progressive jackpot network. Its products include Live Dealer, Sportsbook, Business Solutions and Quickfire. Microgaming is an award winner. A millionaire maker. The father of player protection and responsible gaming. And through Microgaming PlayItForward, it is a pillar of its local community on the Isle of Man.
The post Microgaming round-up video for day 2 of ICE Totally Gaming 2018 appeared first on CalvinAyre.com.
You are subscribed to email updates from CalvinAyre.com.
To stop receiving these emails, you may unsubscribe now.
Email delivery powered by Google
Google, 1600 Amphitheatre Parkway, Mountain View, CA 94043, United States