---
WeChat gambling crackdown ahead of Lunar New Year party
Posted: 09 Feb 2018 10:56 AM PST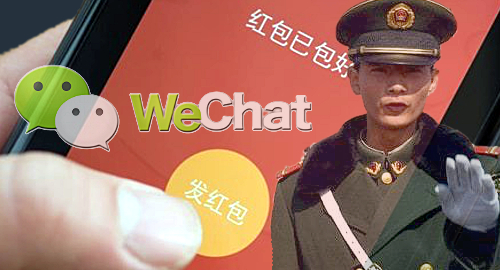 China's social media giant WeChat is warning users that it won't tolerate illegal gambling being conducted via its networks.
On Thursday, WeChat issued a statement saying it planned to strictly enforce its "zero-tolerance" policy against illegal online gambling activity during the Lunar New Year celebrations that kick off next week.
WeChat said it had beefed up its technical capabilities to detect "gambling-related behavior" on its network and that serious transgressors would have their information forwarded to the police for further sanction.
WeChat said its enforcement efforts over the past two years had uncovered over 2,300 chat groups on its network that were engaged in illegal online gambling, and that 30k users had seen their accounts restricted or disabled entirely. WeChat had also cooperated with police in 28 illegal gambling investigations that resulted in the arrests of 100 WeChat users.
Last September, China's digital sentries announced that chat group administrators were legally responsible for the content of their groups, even if the administrators weren't the ones generating the offending content.
WeChat has long been plagued by so-called virtual 'red envelope' betting operations and police broke up the latest of these rings last month. ThePaper reported that a woman identified only as Zhu made over RMB1m (US$159k) by opening new WeChat groups every single day in a failed bid to stay ahead of the authorities.
Macau authorities have been dealing with an increasing number of WeChat-based proxy betting operations streaming live casino action to gamblers on the Chinese mainland. On Friday, Macau's Secretary for Security Wong Sio Chak said Macau's Judiciary Police would "enhance their collaboration with mainland police departments to work on the prevention and investigation of such crimes."
Last month, China's Ministry of Public Security announced a new crackdown on gambling – particularly in rural areas and via online gambling sites – ahead of the Lunar New Year celebrations. On Thursday, police in the southern province of Guangdong announced that they'd disrupted an online gambling ring in December with the help of their counterparts in Hong Kong.
The joint Guangdong-Hong Kong action resulted in the arrests of 48 suspects on the mainland and another 23 suspects in Hong Kong. Guangdong authorities seized RMB7m in cash and froze bank accounts containing an additional RMB 21m. Hong Kong police nabbed HKD2.6m ($332k) in cash and froze accounts containing over HKD100m.
Guangdong police arrested over 220k suspected gamblers in 2017 and more operations are promised for the Lunar New Year celebrations. The Guangdong Public Security Department said it would "further expand cooperation with foreign counterparts to fight cross-border gambling and other crimes."
The post WeChat gambling crackdown ahead of Lunar New Year party appeared first on CalvinAyre.com.
French regulator okays Winamax sharing online poker liquidity
Posted: 09 Feb 2018 09:47 AM PST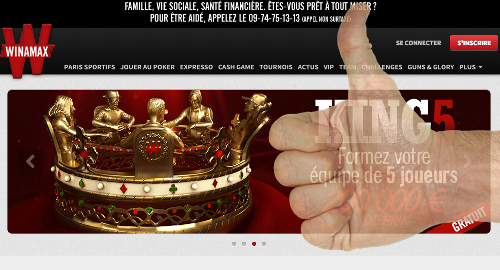 French online gambling operator Winamax has become the second French licensee to win approval to commence cross-border online poker liquidity sharing.
On Thursday, French online gambling regulator ARJEL published a notice formally approving Winamax's France-licensed site to share online poker liquidity with the three other nations – Italy, Portugal and Spain – that signed a liquidity deal last summer.
ARJEL previously approved a similar step by the France-licensed site of The Stars Group's flagship PokerStars brand, which began sharing liquidity with players on its Spanish-licensed site last month. Players outside France and Spain can participate in the liquidity pool by registering via PokerStars.es, provided they reside in a market that has yet to impose its own formal licensing regime.
Winamax has yet to acquire a license from Spain's gaming regulator but the company signaled its intentions last October when it inked Spanish poker player Adrian Mateos as brand ambassador. The company has also been advertising for new staff who are fluent in both French and Spanish.
Portugal's gambling regulator approved its liquidity-sharing regulations last week, although PokerStars is currently that market's sole online poker licensee. PokerStars has yet to indicate when it plans to include its Portuguese players in the cross-border pool party.
Italy has yet to confirm when it might make this thrillsome threesome a fantastic foursome but Italian politicians insisted last month that the country would respect the agreement it had signed.
Winamax acquired an Italian concession last October from Betclic Everest Group subsidiary Bet-at-home. Winamax exited Italy's regulated market in 2015 due to its dissatisfaction with the ring-fenced limitations, so its renewed interest in the Italian market speaks volumes about how favorably poker operators view the new shared liquidity possibilities.
The post French regulator okays Winamax sharing online poker liquidity appeared first on CalvinAyre.com.
Expect Swansea City's home shirts to look a little different at Burnley match
Posted: 09 Feb 2018 09:43 AM PST
Don't be surprised if you notice a different sort of festive mood during Swansea City's game against Burnley this weekend.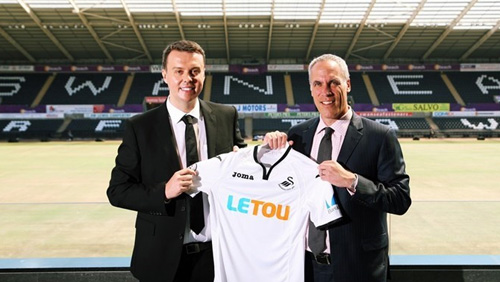 For the first time in the history of Premier League, a team will be donning jerseys with Chinese imagery to celebrate Chinese New Year 2018. The commemorative shirts will be worn by Swansea City players on Feb. 10 for their crucial Premier League fixture against Burnley at the Liberty Stadium.
Even though China, which has hundreds of millions of fans watching games every week, is a huge target audience for the Premier League, this is the first time a Premiere League team has designed special jerseys—in collaboration with shirt sponsor LeTou—in honor of the occasion.
Swansea Chief Operating Officer Chris Pearlman emphasized the importance of Asia "as a key market" not just for the team, but also for other Premier League clubs.
Meanwhile, LeTou CEO Paul Fox said: "I have experienced first-hand the passion of the fans in Asia and by working closely together, LeTou and Swansea are embracing Chinese culture to reach one of the fastest growing fanbases in the world."
NBA has been designing playing jerseys with Chinese imagery and lettering for the past few years. This year, several NBA clubs are scheduled to host in-arena celebrations, including the Golden State Warriors and the Houston Rockets. The league will also telecast games in the China region from Feb. 2 to March 3, as part of NBA's seventh consecutive holiday celebration.
For their own take of the 2018 celebrations, Swansea City players including England striker Tammy Abraham, Portuguese midfielder Renato Sanches and South Korean international Ki Sung-yeung have taken part in Chinese cooking and language lessons.
"It's been great fun learning about Chinese traditions and culture and I hope someday to get the opportunity to visit this fascinating country," said Abraham.
The post Expect Swansea City's home shirts to look a little different at Burnley match appeared first on CalvinAyre.com.
Keno-style lottery game overhaul keeps NJ lawmaker worried
Posted: 09 Feb 2018 06:10 AM PST
A new keno-style lottery game in New Jersey has been causing Democratic Rep. Ralph Caputo sleepless nights.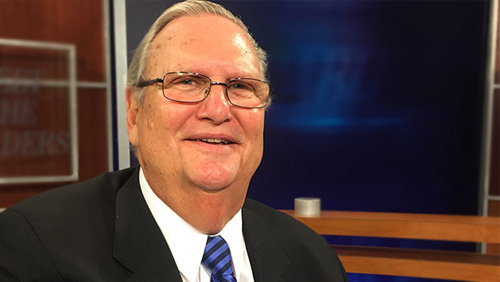 The Sun Herald reported the Caputo is concerned that the new Quick Draw keno-style lottery game, which was introduced six months ago, would draw business away from Atlantic City's casinos.
Caputo said former Republican Gov. Chris Christie gave short notice to lawmakers when he decided to allow the lottery game. Quick Draw, which can be purchased for a minimum price of $1 and a $10 maximum, was rolled out in bars and restaurants in August.
To shield the casinos from possible negative impact, Caputo co-sponsored a bill that would essentially cut Quick Draw's drawings from every five minutes to just twice daily.
"It's a sensitive issue. We're talking about market share in gaming," Caputo said, according to the news outlet. "Anytime there's a new game it could take market share away from an existing casino."
Only two people testified during the committee hearing: Greater Atlantic City Chamber of Commerce legislative affairs Director Bob Marshall and New Jersey Licensed Beverage Association Executive Director Diane Weiss. Lottery and Treasury representatives were no-shows.
Marshall threw his support behind the legislation, claiming that the game expands casino-style gaming, while Weiss opposed the bill because Quick Draw has become a boon for the vendors she represents.
She pointed out that customers tend to order more food and beverages in bars and restaurants while playing the new lottery game.
In January, the New Jersey Division of Gaming Enforcement reported that Atlantic City casinos posted their second straight year of revenue growth, generating $2.41 billion in 2017. All seven Atlantic City casinos posted annual revenue gains last year.
New Jersey Lottery ticket sales, on the other hand, ended their seven-year streak of record sales in 2017. Data showed that the state lottery earned $3.186 billion in ticket sales in fiscal 2017 compared to $3.289 billion in the 2016 fiscal year.
Sales fell $30 million short of budget projections last year.
The post Keno-style lottery game overhaul keeps NJ lawmaker worried appeared first on CalvinAyre.com.
Grand Korea Leisure net profit slumps in 2017
Posted: 09 Feb 2018 03:33 AM PST
Net profit of South Korea's second largest foreigners-only casino operator Grand Korea Leisure (GKL) plunged by 29.7 percent in 2017 as China's restrictions on package tours to South Korea remained in place.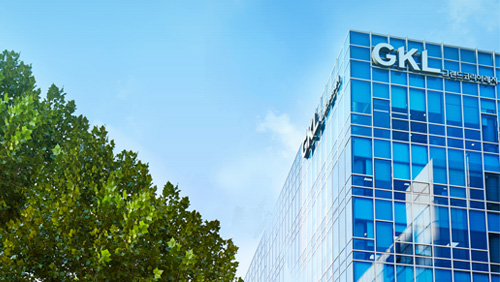 In a filing to the Korea Exchange, GKL announced that its net profit dropped to KRW80.54 billion (US$74.1 million) in 2017 compared to the KRW114.34 billion ($105.19 million) profit in 2016.
GKL, which operates three foreigners-only Seven Luck gaming venues, has been battered by Beijing's decision in early 2017 to restrict Chinese group tours to Korea to protest the deployment of a U.S. missile system on Korean soil.
Travel agencies hoped that the icy relationship between Beijing and Seoul would thaw following the election of South Korean President Moon Jae-in and the scrapping of further missile deployment plans in the country. But in December, the Chinese government reportedly changed its mind about loosening restrictions on package tours to South Korea and rejected applications for group tour visas. The move came after Moon's state visit to Beijing.
Investment analysts pointed out that GKL's fourth quarter revenue was proof that the geopolitical tension between Beijing and Seoul still remains.
Data showed that GKL's net income dropped 58 percent year-on-year to approximately KRW14.20 billion ($13.0 million) in the October to December 2017 period. The latest figures pale in comparison with the KRW34.15 billion ($29.8 million) net income it posted in 2016.
The firm also reported that its aggregate revenue dropped 14.1 percent to KRW127.64 billion ($6.06 million) in the last quarter of 2017 while its operating income was down 57.5 percent to KRW18.35 billion ($871.5 million).
If there's one consolation, GKL wasn't the only casino operator that had a rough 2017.
On Wednesday, South Korean casino operator Paradise Co Ltd. alerted the Korea Exchange that the company swung to a KRW11.3 billion ($10.4 million) net loss in 2017, compared to the KRW55.1-billion ($50.7 million) profit recorded in the prior year.
Paradise Co also reported that its revenue declined 3.9 percent to KRW668.0 billion ($615.4 million) for full-year 2017.
Paradise operates four foreigners-only casinos, including Paradise City (pictured) in Incheon, which became the country's first major integrated resort when it opened last April. Paradise also operates the Jeju Grand casino on Jeju island, which is home to half of South Korea's casinos.
The post Grand Korea Leisure net profit slumps in 2017 appeared first on CalvinAyre.com.
London Conference Week 2018 day four recap: LAC
Posted: 09 Feb 2018 01:42 AM PST
Today the gambling industry made history when the final day of ICE Totally Gaming and day one of the London Affiliate Conference (LAC) overlapped for the first time. CalvinAyre.com returned to the ExCeL for the fourth day of London Conference Week and dedicated our coverage to LAC Day One.
As always, upon entry into LAC the vibe is uplifting, casual and fun, with bright booths offering coffee and energy drinks, alcohol, food, all sorts of giveaways and eye candy, of course. Running alongside the expo are two conference tracks, dedicated to industry trends and educating affiliates on how to increase their revenue and build outstanding websites.
Andor Palau of Peak Ace AG delivered a session today on crawling, indexing and ranking in the age of mobile-first. According to Palau, Google is still working on their mobile-first index, but emphasized there are plenty of steps affiliates can take to ensure high mobile rankings in the future.
"We're in a transition area, so Google is testing it. We see a lot of different cases, we have for example mobile pages that are already within the desktop search, so they are definitely working on that but it may take them up to 5 years from now until the entire index will be moved to the mobile-first index", Palau explained.
"Affiliates need to make sure they have an optimised website when it comes down to mobile. So we know that they're different options to optimise a website for mobile and whatever they choose, they just need to make sure that it really works, that there no errors for example, within the Google search console and so on", he added.
Palau provided the audience with a number of tips for preparing their mobile websites for Google's mobile-first index.
"At first [affiliates] need to make sure that the page they have built is really mobile friendly. So look at the search console and make sure that technically everything is OK", he said.
"And then I think I would build something like a health system or a health setup just to make sure and to monitor that everything stays OK. Sometimes people think ok, I do that once and its done. No. Build something where you can monitor if your mobile page is really working as expected in the future", Palau added.
Here the 10 tips Palau provided to the the audience during his presentation:
Understand your mobile setup and its pros & cons Are you targeting the right keywords on mobile Are you sure your site really is mobile friendly Make sure to not prevent access by using interstitials Did you check all GSC reports properly Check GSC fetch & render for mobile as well Do a full site health check & focus on mobile issues Simulate Googlebot for smartphones with JS rendering Get all the content to your mobile site Don't F'ing panic! Be prepared
The affiliate industry itself has gone through massive changes since its inception roughly 15 years ago. At present, we're going through a series of consolidations on both the affiliate and operator side, causing ripples throughout the industry as we knew it.
As the larger affiliates and affiliate networks gobble up the smaller affiliates, CPA prices are going north and the smaller operators are unable to justify the cost or even afford the cost up front. On the bright side, some space has been created for smaller affiliates as they are likely a better fit for the smaller operators in this environment.
"We're looking for smaller affiliates that want to grow and come into the market. We want to find those guys who are hungry and want to become big, good fighters- we can't afford to go into these top affiliates and do deals because that will break us if we don't do it the right way", Andre Kakun of AhaPartner.com told CalvinAyre.com.
"10 years ago you could have a beer, shake hands and you will make money. Today's its more you have to calculate and you have to know what you're doing and if you don't, its going to cost you a lot", he added.
Another challenge the online gambling affiliate industry is facing today comes in the form of compliance. With new, strict rules and regulations in place, affiliates and affiliate programs must work hard to monitor promotions and stick to the rules.
"Operators need to really consolidate their programs at the moment. Make sure that they've got the people and the technology in place in order to be able to manage affiliates effectively and really build strong relationships with affiliates rather than just taking on every single affiliate who signs up to their program and really work out deals and proper relationships", Roo Wright of Wag.io told CalvinAyre.com.
"Know what those affiliates are doing and make sure that the affiliate mangers are well trained so that they know how to communicate on a real world level with affiliates because knowing and having that knowledge will enable the relationships to grow and have a win-win situation which is what affiliate marketing's all about!", he said.
Wright pointed out organizations such as Tom Galanis's "International Gaming Affiliate Association" and Lee-Ann Johnson's Affiliate Insider education program will provide education to both sides of the industry to help manage challenges that come along with change. He also mentioned there are a number of tools coming available to the market to help track affiliates and make sure they are doing the right thing.
In addition to providing useful sessions and outstanding networking opportunities around the expo floor, the LAC is known for its professional athlete appearances. This year we enjoyed something new, a female undefeated professional boxer who was sparring for the crowd to promote her new online casino brand, "LadyHammer".
"My motto is all the way up, no one can stop you", she told CalvinAyre.com
"Its the first time I'm here on the booth, I want to present my LadyHammer Casino and i think its very interesting to meet all these guys and make connections- its great. My next fight is in April on Showtime in the US, that's my US debut and I'm very excited!", LadyHammer shared.
The post London Conference Week 2018 day four recap: LAC appeared first on CalvinAyre.com.
Rockhold favorite to win UFC Interim middleweight title against Romero
Posted: 09 Feb 2018 01:39 AM PST
An injury to middleweight champion Robert Whittaker has shaken up the betting odds for the main event at Saturday's UFC 221 card in Perth, Australia. Instead of sitting as a solid underdog against Whittaker, challenger Luke Rockhold (16-3) is now a -160 favorite (bet $160 to win $100) versus No. 1 contender Yoel Romero (12-2).
Odds courtesy of OddsShark.com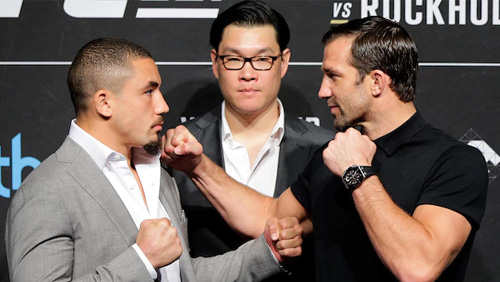 Romero is listed as a +130 underdog (bet $100 to win $130) and coming off a unanimous-decision loss to Whittaker for the interim title on July 8 at UFC 213 in Las Vegas, snapping an eight-bout winning streak. He got the call to fight for the belt again when Whittaker did not properly treat a staph infection in his stomach and was forced to withdraw from his originally scheduled championship bout against Rockhold.
Whittaker had been promoted to middleweight champion when Georges St-Pierre gave up the belt after defeating Michael Bisping at UFC 217 last November 4. The winner of Romero-Rockhold will then take on Whittaker at a later date to unify the titles.
Rockhold bounced back from a surprising first-round knockout loss to Bisping at UFC 199 nearly two years ago by submitting David Branch at UFC Fight Night 116 last September 16. He had earned the middleweight championship by scoring a fourth-round TKO of Chris Weidman at UFC 194 before relinquishing the title to Bisping.
Leading up to that matchup, a local favorite remains on the card in heavyweight Mark Hunt (13-11-1, 1 No-Contest), who will battle Curtis Blaydes (8-1, 1 NC) in the co-main event. The 43-year-old New Zealander picked up a fourth-round TKO of Derrick Lewis at UFC Fight Night 110 in Auckland on June 11 to break a two-fight winless streak.
Hunt is the +140 underdog and was knocked out in the third round by Alistair Overeem in his previous bout after a UD loss to Brock Lesnar at UFC 200 was later overturned to a NC because his opponent tested positive for a banned substance. He had won two in a row before that skid, knocking out Antonio Silva and Frank Mir, both in the first round.
Meanwhile, Blaydes is the -170 favorite and tested positive for marijuana a year ago following a TKO win over Adam Milstead at UFC Fight Night 104, turning that into a NC as well. Otherwise, he would be riding a four-fight winning streak, with his lone loss coming against Francis Ngannou, who just lost to Stipe Miocic for the heavyweight title.
The post Rockhold favorite to win UFC Interim middleweight title against Romero appeared first on CalvinAyre.com.
Sweden moves to classify loot boxes as gambling
Posted: 09 Feb 2018 01:18 AM PST
Video game loot boxes may be restricted in Sweden as early as January 2019 if legislation seeking to classify it as gambling becomes law.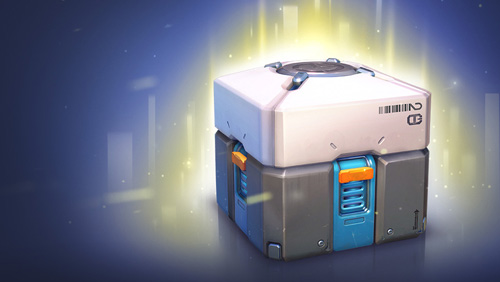 Swedish radio station P3 News reported that Sweden is the latest country to suggest that RNG loot boxes requiring real-money purchases must be regulated to protect children from gambling embedded in video games.
Sweden's Minister for Public Administration Ardalan Shekarabi wants loot boxes to be classified as a form of gambling to allow the government to impose much stringent policy under Swedish law.
Current Swedish law doesn't define loot boxes as gambling, which makes it difficult for the government to regulate the product. Shekarabi noted that many gamers get stuck in "an abusive and addictive cycle" of purchasing loot boxes.
"We are working to regain control of the gambling market as soon as possible, and to make sure that Swedish consumer protection laws apply to all actors which conduct gambling activities," Shekarabi said, according to the news outlet.
Shekarabi has already asked game experts and government authorities to review whether or not there's a need for a new law that would strengthen consumer protection in the country. When asked whether loot boxes will be classified as gambling next year, the Swedish minister said, "I don't want to rule out the possibility."
Loot boxes in video games were first introduced in 2010 with a crate system in Team Fortress 2. In the game, players are given the opportunity to purchase crates that contains specialized items—such as new weapons and wearable headgear—that will help them progress in their tasks.
The debate on whether loot boxes should be considered as gambling started in 2017 during the beta testing phase of Electronic Arts' long-awaited Star Wars Battlefront II.
The randomness of what's inside the loot boxes has caught the ire of many players, who claimed that it was far easier to open loot boxes by spending money, creating a 'pay-to-win' system.
The issue continues to divide regulators across the globe. In November, Belgium's Minister of Justice Koen Geens sought to prohibit loot boxes, saying the in-game purchases were "dangerous for the mental health of the child."
German authorities have also joined the chorus of critics calling for stricter regulation after research found video games were adopting gambling elements. Meanwhile, the UK Gambling Commission and the Gambling Compliance Office of New Zealand's Department of Internal Affairs both agreed that loot boxes did not meet the legal definition of gambling.
The post Sweden moves to classify loot boxes as gambling appeared first on CalvinAyre.com.
Poker players in Malta are free to play in European shared liquidity games
Posted: 08 Feb 2018 11:40 PM PST
Just a few weeks ago, online poker shared liquidity between Spain and France was launched, and the market has already become the third largest. The launch was a result of an agreement that was reached last summer between the two countries, as well as Portugal and Italy.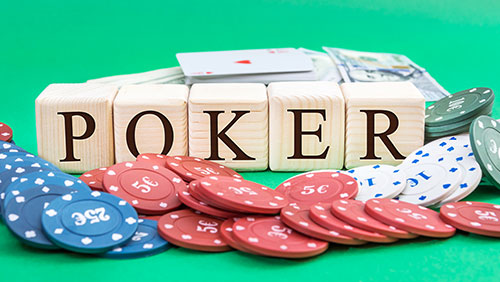 Portugal and Italy are expected to join at some point in the near future, but another country has already jumped in ahead of them. Players from the island country of Malta can sign up and play against Spanish and French opponents.
On Tuesdays, Italian poker news source AssoPoker, reported that players on Malta can legally sign up on PokerStars Europe, the new site created for online poker liquidity due to a loophole in Spain's online poker regulations. That loophole says that players in other countries can legally register accounts on the .es gambling websites.
PokerStars was aware of the loophole and exploited it when the online poker portal launched PokerStars Europe, paving the way for players from foreign countries to participate.
Many professional poker players have for years set up their residence on Malta. The same for some of Europe's largest gambling companies, who list the tiny island as their headquarters. This is due not only to the year-round nice weather, but to the significant tax savings afforded to Malta residents and businesses.
European players should hurry if they want to take advantage of the loophole. In early February,  the Serviço Regulação e Inspeção de Jogos do Turismo de Portugal (SRIJ) regulatory body approved regulations governing the technical requirements for Portuguese-licensed online poker sites , such as PokerStars, to share liquidity with sites in the regulated online gambling markets of France and Spain. Once Italy and Portugal join forces with Spain and France, industry experts anticipate that the PokerStars Europe platform will be obligated to block poker action to those who only reside in one of the four countries that signed the pact last year.
The post Poker players in Malta are free to play in European shared liquidity games appeared first on CalvinAyre.com.
Gavin Cochrane is January's top online moneymaker
Posted: 08 Feb 2018 11:39 PM PST
Last year, the online money winner everyone was talking about was 'BERRI SWEET,' who racked up over $1.7 million at the virtual tables. This year, however, the anonymous player has been pushed to the back seat and a new name got off to a good start in January.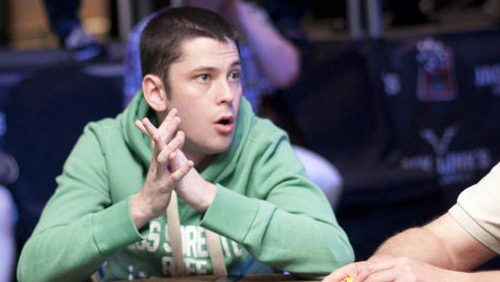 Gavin 'gavz101' Cochrane amassed over $348,000 in online action in less than a month.
Cochrane now joins the ranks of heavy hitters such as SWEET, Viktor 'Isildur1' Blom, and Ben 'Sauce123' Sulsky. The British player spends the majority of his time and favors Pot-Limit Omaha (PLO), although he will sometimes participate in 8-Game mixers. Gavz101 played a total of 18,713 hands across 241 sessions, and earned almost twice that of any of his opponents.
One particular game saw him up against BERRI SWEET, playing for his single biggest pot of the month. He was in a four-handed $200/$400 PLO game, and the showdown started with Cochrane leading off with a $1,400 bet from the button against last year's online money champ. BERRI SWEET raised to $4,600 from the small blind and Cochrane responded after Sulsky got out of the way.
A flop of K-4-6 saw SWEET lead off with a $28,795 bet and Cochrane moved all in with his stack of $28,749.18. He revealed his A-A-3-3, while SWEET was holding 8-7-9-7. They decided to run it twice, and SWEET pulled off a full house the first go-around, with Cochrane taking the second with a flush. The pair ending up chopping the pot.
Honorable mentions are due to a couple of players, as well. Linus 'LLinusLLove' Loeliger was the big single-hand winner for the month. He played 7,575 hands across 135 sessions, winning over $88,000in one of those hands. It happened during a full $200/$400 No-Limit Hold'em 6-Max game after Jordi 'proto' Urlings raised to $880 from the cutoff, and 'Danneville' three/bet to $3,800 from the small blind while holding pocket Queens.
Loeliger was holding bullets in the big blind and four-bet to $8,400. Urlings retired from the hand and 'Danneville' shoved all in. Needless to say, Loeliger called and the two decided to run it twice after Danville saw what he was up against. Loeliger's bullets held up in both takes and 'Danneville' was left with nothing but an empty hole in his pocket.
After Cochrane's stellar performance, 'donthnrmepls' was in second place, picking up $192,809 after playing 2,515 hands across 17 sessions.
'JayP-AA' followed in third with $185,527 from sitting down for 12,664 hands in 100 sessions.
The post Gavin Cochrane is January's top online moneymaker appeared first on CalvinAyre.com.
You are subscribed to email updates from CalvinAyre.com.
To stop receiving these emails, you may unsubscribe now.
Email delivery powered by Google
Google, 1600 Amphitheatre Parkway, Mountain View, CA 94043, United States