---
TRUMP INFRASTRUCTURE PLAN: FIX 'BROKEN PERMIT SYSTEM', INVEST IN RURAL AREAS, TRAIN WORKFORCE
Posted: 11 Feb 2018 11:09 PM PST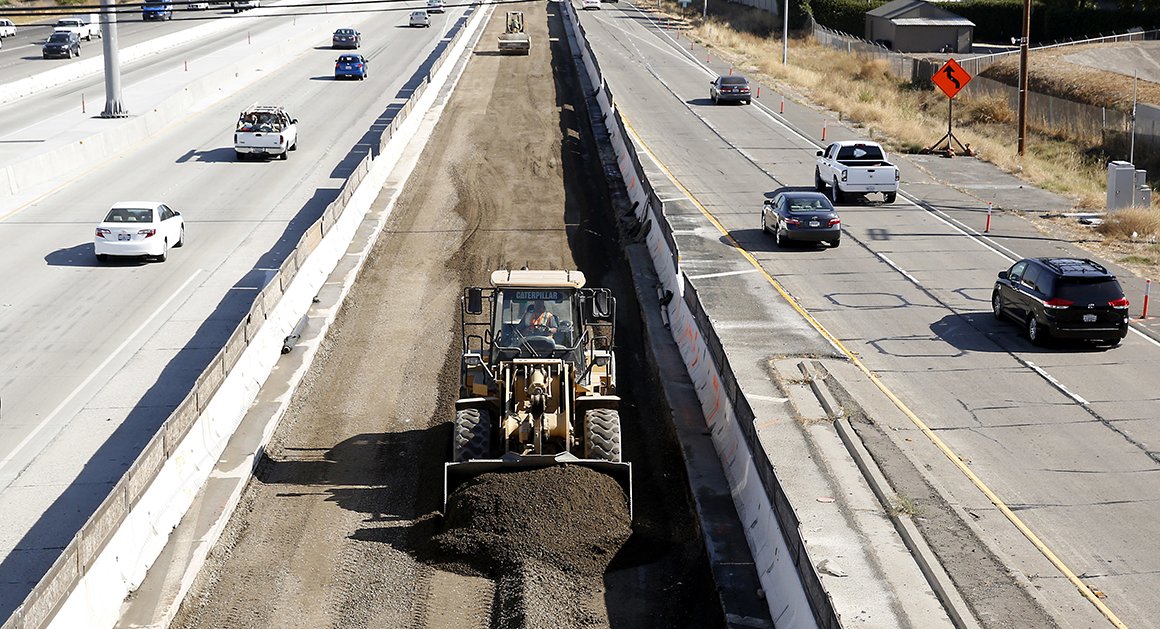 ( Daily Caller ) President Donald Trump will unveil a plan to spend $200 billion on infrastructure over a decade Monday, days after signing one of the largest budget increases in recent memory.
The long-awaited infrastructure plan is supposed to generate $1.5 trillion of total investment in roads, bridges, waterways, electrical grids and other projects, but despite widespread support for improving America's public works, some in Congress remain skeptical.
"This is the start of a negotiation — bicameral, bipartisan negotiation — to find the best solution for infrastructure in the U.S.," a White House official told reporters Saturday.
"I think [the budget deal] does hurt the chances for an infrastructure package to get done, unless you use the money we're just now spending," House Freedom Caucus chair Rep. Mark Meadows of North Carolina told Axios. "I think there's not going to be the appetite to continue to add additional monies without real offsets."
Half of the $200 billion would be doled out through competitive program, allowing local and state authorities to apply for federal support. Projects that already have dedicated non-federal funding sources would be more likely to receive taxpayer money.
A quarter of the appropriated funds would be invested in rural projects, like broadband, through block grants distributed by the states with little federal involvement.
….The other problem facing infrastructure development that the White House hopes to fix with its plan is "the broken permit system," that is part of the reason the U.S. has fallen behind many other developed countries in infrastructure.
The federal government has to approve 100 percent of infrastructure projects, however, it only funds 14 percent, one official said, and the amount of hoops localities and companies have to jump through is both costly and time-consuming.
The Trump administration plans to simplify the process, and allow agencies to act more decisively.
Read more: Trump To Unveil $1.5 Trillion Infrastructure Plan Days After Signing Massive Budget
ALL CORRUPT DOJ AND FBI ROADS LEAD TO OBAMA – by TOM DEL BECCARO
Posted: 11 Feb 2018 10:53 PM PST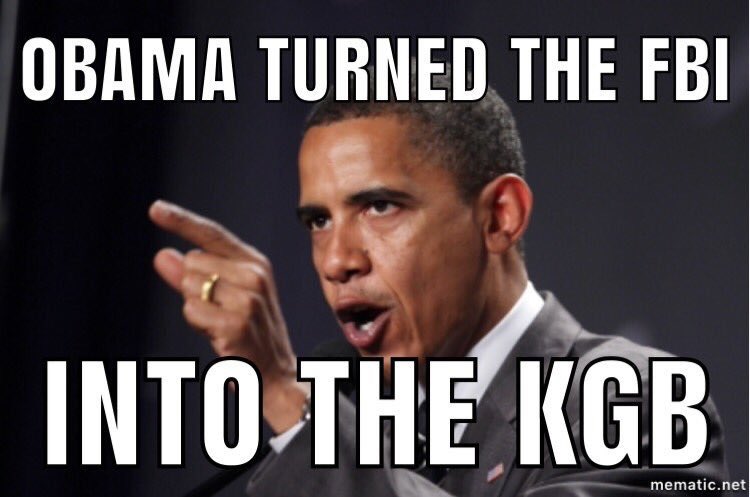 ( Breitbart ) Tom Del Beccaro, an attorney and contributor to Forbes, joined Thursday's edition of SiriusXM's Breitbart News Tonight with co-hosts Rebecca Mansour and Joel Pollak to discuss his recently published – and continually updated – timeline of events, entitled "Biased FBI and DOJ Officials Broke the Law and Tried to Decide the Election."
"The DOJ [and] the entire Obama administration wound down the Hillary email crisis in time for her to really run for office and then ramped up the attacks on candidate Trump to stop him from being president," said Del Beccaro.
As president, Barack Obama signaled to his administration officials that Hillary Clinton was not to be meaningfully investigated for her felonious use of a private email system during her tenure as secretary of state, said Del Beccaro.
"The FBI was sort of just going through the motions with Hillary, and it's about March or April, and suddenly the election heats up, and Obama goes on TV, and he says, with Chris Wallace, basically, that she didn't intend to do anything ; she didn't want to harm us," said Del Beccaro. "That's  irrelevant to the crime she committed of possessing classified information in an insecure environment. So he announces this, and once he does, the DOJ and the FBI then change their speed [of] work and the manner in which they're working, the things that they're doing, and between April and June, they exonerate her, and what I mean by that is they change the language in the memo as to whether she was doing something wrong from 'gross negligence' of a crime to … 'extreme carelessness.' That's irrelevant. That's not legal language: 'extreme carelessness.'"
Obama's endorsement of Clinton in May 2016 – while the FBI was ostensibly investigating the former first lady for her handling of classified information and evasion of federal record-keeping laws – suggests the FBI's running of a "sham investigation" of Clinton's email conduct, said Del Beccaro.
Obama's first campaign appearance with Clinton was July 5, 2016, the same day former FBI Director James Comey publicly advised against an indictment of Clinton for criminal handling of classified information.
"Early May, [Obama] endorses her, [and] it's very rare in our history for a president to endorse in a divided primary within his own party," said Del Beccaro. "If there wasn't a sham investigation going on, why would he take a risk endorsing a candidate under investigation by the FBI when on its face she broke the law? His first appearance with her [was] on the afternoon of July 5. You know what happened on the morning of July 5? James Comey goes on TV to exonerate her. This cannot be coincidental."
"Seems pretty much like they knew what they were doing to me, don't you think?" asked Del Beccaro, rhetorically.
Read more: Del Beccaro: All Corrupt Roads Lead to Obama
FBI LISA PAGE: 'I TRULY HATE PRO-LIFERS…ASSHOLES!'
Posted: 11 Feb 2018 10:35 PM PST
Lisa Page: "I truly hate these people. No support for the woman who actually has to spend the rest of her life rearing this child, but we care about 'life.' Assholes."
As LifeSiteNews reports, a transcript of the conversation on January 22, 2016 – the day of the March for Life – reveals the conversation between the two:
Strzok: "F*cking marchers making traffic problems."

Page: "Yeah, some extremely offensive video screens set up in front of district. I truly hate these people. No support for the woman who actually has to spend the rest of her life rearing this child, but we care about 'life.' Assholes."

Strzok: "And literally I'm the last car thru 4 lights as they shut down Pennsylvania Ave. Hey, I have an idea! Snow emergency, cancel the permit."
Read more: FBI's Lisa Page to Peter Strzok: 'I Truly Hate' Pro-Lifers
THERE ARE AT LEAST FOUR MANUFACTURED ANTI-TRUMP DOSSIERS BY OBAMA-CLINTON CABAL
Posted: 11 Feb 2018 10:28 PM PST
JW Tom Fitton: "We just found a third dossier. This one created by the Obama State Department.
By my count, there are now at least 4 Obama/Clinton "get Trump" dossiers."
Judicial Watch president Tom Fitton said there are at least four different anti-Trump dossiers stemming from Obama-Clinton inc.
FITTON: "There was no basis for a legitimate investigation into alleged collusion between Donald Trump and the Russians. The only basis was a smear job created by Hillary Clinton's political operatives. In fact, there came out another Clinton dossier, this one created by Cody Shearer, who also got it to the FBI supposedly through Fusion GPS. Cody Shearer goes way back, he's a longtime Clinton operative-henchman. So now that's two dossiers. And guess what, we just found a third dossier. This one created by the Obama State Department.
We received the documents, we just released them this week. So what happens is, shortly before President Trump came into office, the Obama State Department gathered intelligence, classified material on Russian activities on elections and public policy, fights abroad specially in Europe [….] They sent them to their buddy Ben Cardin, a Democrat from Maryland.
So they were vacuuming classified information, creating a special dossier on Russia and sending classified information to, according to reports at the time, with the express purpose of not allowing the Trump administration to assert its prerogative on the handling of this classified information and its relations with Russia. The abuses don't stop with the Obama FBI and DOJ, they continued into this Obama State Department and we want to know how this classified information was gathered, who ordered it, how it was disseminated and who else has it…They are in cover-up mode!"
You are subscribed to email updates from 70news.
To stop receiving these emails, you may unsubscribe now.
Email delivery powered by Google
Google, 1600 Amphitheatre Parkway, Mountain View, CA 94043, United States