---
HUH! RUSH LIMBAUGH AND I SHARE PERFECT SOLUTION: 'GRANT ILLEGALS PATHWAY TO CITIZENSHIP – BUT THEY CAN'T VOTE FOR THE NEXT 25 YEARS'
Posted: 18 Feb 2018 06:37 PM PST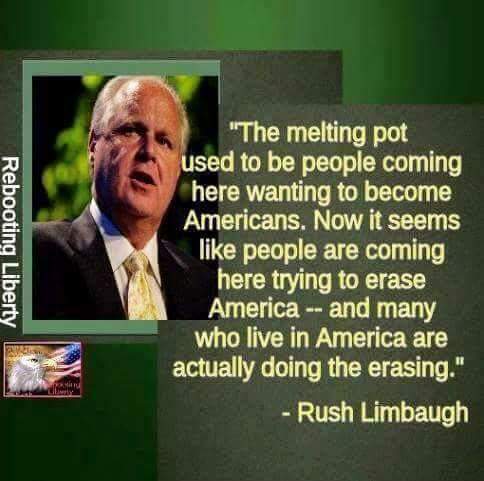 RUSH LIMBAUGH TO CHRIS WALLACE ON ILLEGAL IMMIGRATION:
.@rushlimbaugh on @FoxNewsSunday : "I would be willing right here to support an effort to grant permanent citizenship to whatever number of illegal immigrants there are in the country, tomorrow, if you will make as part of the deal they can't vote for 15-25 years." @FoxNewspic.twitter.com/25hQpkA7aZ
—————————————————————————————————————————————–
COMMON SENSE SOLUTION
Illegals must become useless to the Democrat party and that can only happen when they cannot vote. Only citizens can vote, foreigners with green card visa are legal residents of the country but they have no right to vote.
If the Illegal immigrants pathway to citizenship is by giving them green card/ legal residence visa for 25 years before they can get their automatic citizenship, then they become useless to the Democrat Party during their 25 years of legal residency.  In the meantime, build the wall, deport current and future illegals with criminal records, especially those who commit voter fraud.
Here's my 2016 article:
LIMBAUGH CALLS FOR CONCEALED-CARRY IN SCHOOLS:'WE HAVE ARMED SECURITY AT EVERY PUBLIC ENTITY EXCEPT SCHOOLS'
Posted: 18 Feb 2018 06:26 PM PST
Rush Limbaugh joined Chris Wallace on FOX News Sunday today to discuss Florida school massacre, NRA and gun control hysteria.
His message?
"The solution is concealed-carry in schools. If we are really serious about protecting the kids, we need a mechanism to be defensive when this kind of thing happens…
We have armed security at virtually every public entity in this country except schools. For some reason they are gun free zones and everybody who wants to shoot up a school knows they are unarmed… Bashing the NRA isn't going to do it."
 We've got to realize this is what our country has become. We can wish it weren't this way and we can wish Congress could legislate it away. But they can't. It's not the fault of the NRA. It's the fault of people doing thi
Via FOX News Sunday:
HARVARD PROF: WHERE WAS GOD WHEN FLORIDA MASSACRE HAPPENED?…YOU LIBS KICKED GOD OUT OF SCHOOL, REMEMBER?
Posted: 18 Feb 2018 06:04 PM PST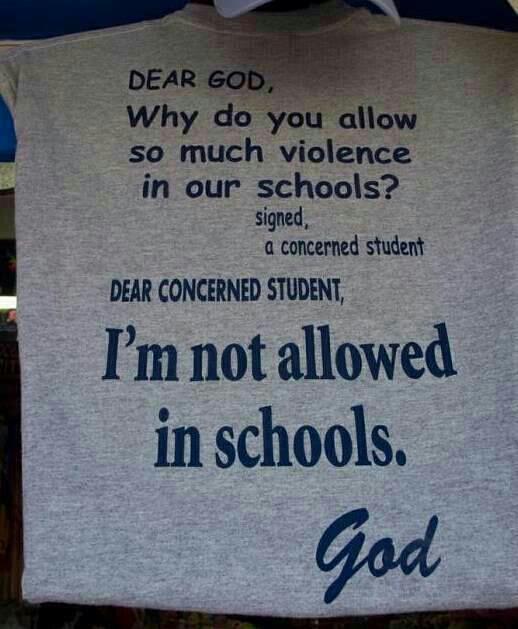 Saturday on MSNBC's "Hugh Hewitt," Harvard professor Steven Pinker asked where was God during the shooting at Marjory Stoneman Douglas High School in Parkland, FL that left 17 dead.
Discussing his book, Pinker said, "It is not against religion. It is certainly against the belief that God interferes with the laws of the universe and that by praying to him we can make the world better. I think that is a dangerous belief because it's not true. If we want to make the world better, we have to figure out how to do it ourselves. If we want to cure disease, we have to come up with antibiotics and vaccines and not prayer. If we want to stave off global warming, we can't assume God won't let bad things happen."
He continued on tragedies like the Florida shooting, "Cast doubt on the idea that there is a benevolent shepherd who looks out for human welfare. What was the benevolent shepherd doing while the teenager was massacring his classmates?"
Read more: Harvard Professor Pinker: Where Was God When Florida Massacre Happened?
HUNGARY PRIME MINISTER: Christianity is 'Europe's last hope'
Posted: 18 Feb 2018 05:14 PM PST
BUDAPEST, Hungary (AP) — Hungary's prime minister says that "Christianity is Europe's last hope" and that politicians in Brussels, Berlin and Paris favoring migration have "opened the way to the decline of Christian culture and the advance of Islam."
Viktor Orban said Sunday during his 20th annual state of the nation speech that his government will oppose efforts by the United Nations or the European Union to make migration acceptable to the world.
He conjured the image of a Western Europe overtaken by Muslims, saying that "born Germans are being forced back from most large German cities, as migrants always occupy big cities first."
Orban claimed that Islam would soon "knock on Central Europe's door" from the west as well as the south.
Orban will seek a third consecutive term in an April election.
You are subscribed to email updates from 70news.
To stop receiving these emails, you may unsubscribe now.
Email delivery powered by Google
Google, 1600 Amphitheatre Parkway, Mountain View, CA 94043, United States