---
WAT? SHERIFF ISRAEL OFFICE DENIED EMERGENCY TEAMS REQUEST TO ENTER SCHOOL DURING SHOOTING
Posted: 27 Feb 2018 12:48 AM PST
WTH! Broward County Sheriff Israel gave stand down order to his deputies and  also stopped emergency personnel to enter school to help shooting victims.
Via Fox News:
Three high-ranking Florida officials close to the law enforcement response at Marjory Stoneman Douglas High School tell Fox News there was a delay in Emergency Medical Service getting into the school in the critical moments after Nikolas Cruz allegedly opened fire, killing 17 people and wounding at least 14 others.

Two separate sources told Fox News some of the EMS teams who requested to enter the school were told they could not. One source said it was the Broward County Sheriff's Office – which was the commanding office – that ordered some of the EMS crews not to go into the school when they requested to enter.

"What's going to come out is, in the communications on several circumstances, there was the request to enter… the request was denied from Broward County," a Florida official told Fox News.

"When you have a police agency saying we don't want you going in, that's a problem," another Florida official said. "The training since Columbine has been [that] first responders, police go in immediately with paramedics."
AMAZON PAID ZERO FED TAXES IN 2017 DESPITE OF MAKING $5.6B IN U.S. PROFITS
Posted: 27 Feb 2018 12:28 AM PST
Jeff Bezos is the richest person in the world, with a personal net worth of $108 billion. In 2017, Bezos' company, the internet retail giant Amazon, reportedly took in $5.6 billion in U.S. profits.
So, how much did Amazon pay in income tax on that bounty? Hang on, we're getting some news…what? What's this? Amazon effectively paid zero dollars in federal income taxes in 2017? Oh.
Amazon is projecting a $789 million windfall from Republicans' tax bill, according to the Institute on Taxation and Economic Policy, which may have factored into its reason for witholding taxes this year. Bezos—like many other nominally liberal capitalists—claims to disagree with Donald Trump's policies, while quietly lapping up the Republicans' regressive tax breaks.
You may be asking: How is this legal? Isn't Amazon an American company? Aren't companies required to pay federal income tax? Hello?
Amazon's global headquarters is not in Seattle, but in the tiny landlocked nation of Luxembourg (Amazon employs more than 40,000 people in Seattle, compared to 1,500 people in Luxembourg.). The European Union has accused Luxembourg of giving illegal tax breaks to Amazon and has ordered the country to recover $295 million in back taxes from Amazon.
Read more: AMAZON Made $5.6 Billion in Profits Last Year, Paid ZERO in Federal Taxes?
OBAMA WON'T ATTEND BILLY GRAHAM MEMORIAL…BARACK HUSSEIN NOT IMPRESSED WITH 'AMERICA'S PASTOR'?
Posted: 26 Feb 2018 04:47 PM PST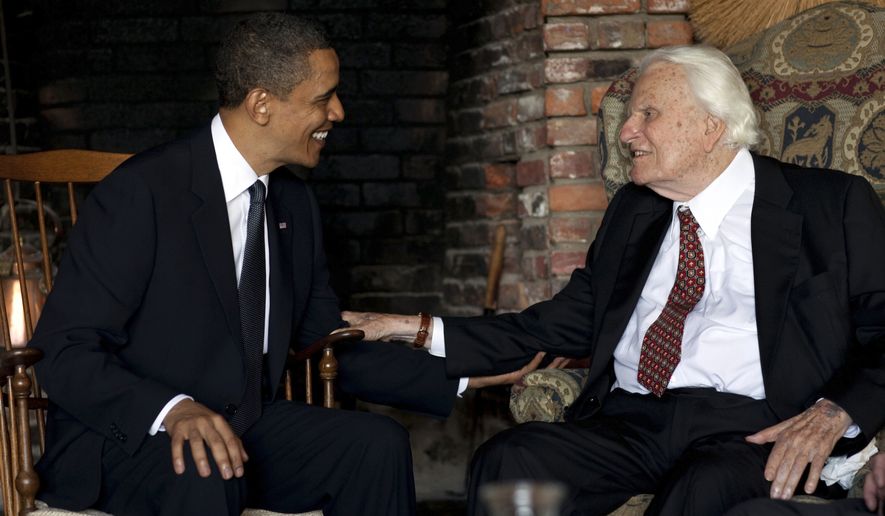 Former President Barack Obama is not planning to attend memorial services for the late evangelist Rev. Billy Graham this week.
Obama's office disclosed the former president's plans Monday.
Former President George W. Bush is paying his respects to Graham, known as the pastor to presidents, Monday afternoon at his library in North Carolina. Former President Bill Clinton will visit Tuesday to honor Graham's memory.
President Donald Trump is expected to attend Graham's funeral Friday in North Carolina after the preacher lies in honor at the U.S. Capitol this week.
Obama tweeted last week after Graham's death that he was "a humble servant who prayed for so many" and who gave hope to generations.
By – Associated Press – Monday, February 26, 2018
LAWSUIT: 100,000 NONCITIZENS REGISTERED TO VOTE IN PENNSYLVANIA…DEMOCRAT THIEVES!
Posted: 26 Feb 2018 04:40 PM PST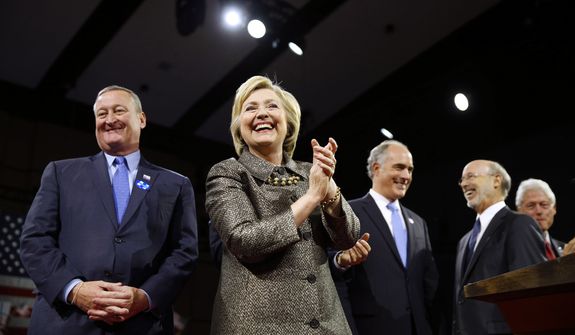 For months, Pennsylvania bureaucrats have concealed facts about noncitizens registering and voting
More than 100,000 noncitizens are registered to vote in Pennsylvania alone
By Stephen Dinan – The Washington Times – Monday, February 26, 2018
More than 100,000 noncitizens are registered to vote in Pennsylvania alone, according to testimony submitted Monday in a lawsuit demanding the state come clean about the extent of its problems.
The Public Interest Legal Foundation, which has identified similar noncitizen voting problems in studies of Virginia and New Jersey, said Pennsylvania officials have admitted noncitizens have been registering and voting in the state "for decades."
But state officials have stonewalled PILF requests for access to the data that could expose the problem, the group says in a lawsuit filed in federal court in Harrisburg.
"For months, Pennsylvania bureaucrats have concealed facts about noncitizens registering and voting — that ends today," PILF President and General Counsel J. Christian Adams said.
He said Pennsylvania had already admitted to a "glitch" dating back to the 1990s that had allowed noncitizens applying to renew driver's licenses to be offered the chance to register to vote. Mr. Adams said he now wants to find out how bad the problem is overall.
Pennsylvania officials wouldn't respond to the lawsuit, nor to the 100,000 noncitizen number.
"We're not going to comment on anything related to litigation," said Wanda Murren, director of communications and press at the Pennsylvania Department of State.
The 100,000 number cited in the lawsuit comes from testimony given by Philadelphia Commissioner Al Schmidt, who revealed the glitch in the state motor vehicle bureau's systems that prompted noncitizens to register to vote.
The PILF did manage to obtain some records from county officials and filed some of their findings in the new court case.
One man, Felipe Rojas-Orta, canceled his registration last year, filing a handwritten note saying he was not a citizen. He had, however, registered as a Democrat and voted in three separate elections, including most recently 2016, the year of the presidential race.
Read more: Lawsuit: 100,000 noncitizens registered to vote in Pennsylvania
David Hogg: 'Won't Come Back to School Until Gun Control Passes'…So?
Posted: 26 Feb 2018 04:35 PM PST
David Hogg: "I'm not going back to school on Wednesday until one bill is passed." 
Breitbart by AWR Hawkins26 Feb 2018
Parkland school shooting survivor David Hogg says he will not return to Marjory Stoneman Douglas High School until more gun control is passed.
Hogg made the comments Sunday during a gun control rally held at Temple B'nai Abraham in Livingston, New Jersey.
The New York Daily News reports that Hogg said, "I'm not going back to school on Wednesday until one bill is passed." He did not specify which law he wants most, only that he is not going back until at least one law garners the support of lawmakers.
He said, "Literally any legislation at this point would be a success. Considering the fact that so few legislators in Florida met with us and they want the people to forget, that's disgusting. The fact that they want people to forget about this and elect them again as the child murderers they are, that's unacceptable and we're not going to let that happen."
To date, state-level gun control proposals include "tougher background checks," a bump stock ban, a waiting period for long gun purchases, raising minimum age for rifle purchases to 21-years old, and gun confiscation orders similar to California's Gun Violence Restraining Orders. All of these gun controls were proposed last week by Florida Gov. Rick Scott (R) and not a single one of them would have prevented the shooting at Marjory Stoneman Douglas High School.
Read more: Hogg: Won't Come Back to School Until Gun Control Passes
TRUMP TO END BILL CLINTON-ERA MILITARY BASE GUN BAN: "If we can't have our military holding guns, it's pretty bad"
Posted: 26 Feb 2018 04:28 PM PST
President Trump said Friday he will review policies that keeps military personnel from carrying weapons on base: "If we can't have our military holding guns, it's pretty bad." 
According to a Washington Times editorial written days after the Nov. 5, 2009 attack on soldiers at Fort Hood, one of Clinton's "first acts upon taking office… was to disarm U.S. soldiers on military bases."
Clinton's actions birthed Army regulations "forbidding military personnel from carrying their personal firearms and making it almost impossible for commanders to issue firearms to soldiers in the U.S. for personal protection."
Today, only the military police/security police on a military fort/base carry loaded weapons.
Military.com reported:
President Donald Trump said Friday that he would review policies that keep troops from carrying personal weapons onto military bases. "If we can't have our military holding guns, it's pretty bad," Trump said in a wide-ranging speech to the annual Conservative Political Action Committee conference in Maryland, "and I'm going to look at that whole policy on military bases."
"So we want to protect our military. We want to make our military stronger and better than it's ever been," Trump continued in the speech, in which he also renewed his call for allowing trained teachers and military retirees to carry concealed weapons in schools.
Schools and military bases currently are "gun-free zones" that are easy targets for deranged shooters such as the one in Parkland, Florida, who killed 17 at Marjory Stoneman Douglas High School last week, Trump said.
Defense Department policy mainly has been that base security is the province of military police. In most cases, troops are required to leave their personal weapons at home or check them at the gate in an effort to prevent accidental shootings and discourage suicides.
You are subscribed to email updates from 70news.
To stop receiving these emails, you may unsubscribe now.
Email delivery powered by Google
Google, 1600 Amphitheatre Parkway, Mountain View, CA 94043, United States