---
Penn National Gaming severs ties with California tribal casino
Posted: 02 Mar 2018 12:20 PM PST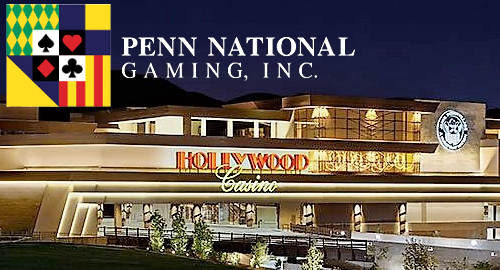 Regional casino operator Penn National Gaming (PNG) has severed ties with a California tribal casino operation after the tribe failed to honor its financial commitments.
On Thursday, PNG informed the US Securities and Exchange Commission (SEC) that its subsidiary San Diego Gaming Ventures (SDGV) would no longer manage the Hollywood Casino Jamul-San Diego or provide branding and development services to the property, which was PNG's only California-based operation. The wind-down is expected to finish by May 28.
The casino is owned by Jamul Indian Village Development (JIVDC), a company founded by the Jamul Village of California tribe. The $460m property opened in October 2016 on the tribe's East County reservation about 20 miles outside San Diego but has so far struggled to attract sufficient customer traffic.
SDGV made an initial loan of $98m to the tribe to spur the casino's development and provided future funding commitments that amounted to $29m as of December 31, 2017.
However, PNG's recent Q4 earnings report indicated that the company had taken a $48.5m impairment charge based on the tribe's inability to honor its loan repayment obligations. As a result of the termination of the Jamul deal, PNG says it will book additional charges of $29.4m on its 2017 results, with the potential for further charges depending on how orderly the wind-down process plays out.
PNG emphasized that the tribe's loan obligations remain outstanding, although the only options for PNG to collect are to wait for the casino to generate positive cash flow or to sell the loans to a third party.
The Jamul tribe put out a press release on Thursday indicating that its gaming venue would be rebranded as Jamul Casino. Putting the best possible spin on the situation, JIVDC chair Erica Pinto said the demise of its PNG deal "represents an important step toward our long-held goal to manage our own casino."
The tribe says the casino's existing executive management team will stay in place during the transition, and the tribe has retained a "highly qualified transition team" led by David Patent, a former Caesars Entertainment VP and current CEO of his own gaming consultancy Patent Enterprises, to oversee the rebranding and management transfer.
The post Penn National Gaming severs ties with California tribal casino appeared first on CalvinAyre.com.
Banned online casino beats Coke on Russians' online video views
Posted: 02 Mar 2018 10:37 AM PST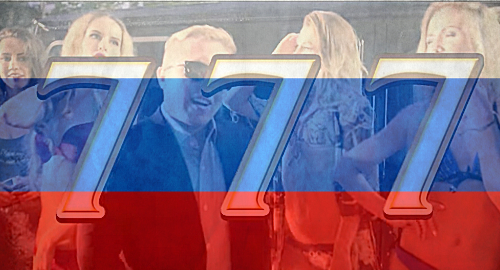 A blacklisted online casino operator was among Russia's top-15 video advertisers in January, eclipsing the impressions made by the likes of Coca-Cola and Russian search engine Yandex.
On Friday, audience research firm Mediascope reported the results of a survey to determine the top-20 most-viewed online video advertising sources in January, which ranked the Curacao-licensed Azino777 online gambling brand 14th.
The top-20 list, which was compiled from the video viewing habits of 100k Russian internet users, included some of the biggest corporate names around, including Pepsi Co, Procter & Gamble, Nestle and L'Oreal, but only four internet-based companies: Azino777, Mail.ru, Google and Yandex.
Azino777 pulled off this coup thanks to a minute-long promo (viewable below) featuring rapper Viti AK-47, who extolls the virtues of winning big rubles via the online casino and the resulting attention from scantily-clad females. The video, which was released last September, has racked up over 7.5m views on YouTube.
Russia has implemented a regulated online sports betting market but other online verticals, including casino and poker, remain strictly illegal. Russia's telecom watchdog Roskomnadzor has to date blacklisted 318 online casino domains affiliated with Azino777 and its numerous mirror sites.
Internet Video Association director Alexei Byrdin told Kommersant that Azino777's inclusion on the most-watched video list was "monstrous" and he expressed shock at Roskomnadzor's ineffective blocking tools. Roskomnadzor blocked 62,734 gambling domains last year, and added nearly 6,200 more naughty names just last month, all without much impact.
Byrdin also claimed Russian-facing gambling sites had strong ties to sites offering pirated versions of copyrighted material. The Azino777 video reportedly was a frequent preamble to viewing pirated movies and TV shows, and Byrdin said this connection represented a "unique combination of supply and demand: pirates have a huge audience and a lack of advertisers."
Anyway, drink in the rich (no pun intended) tapestry that is Viti AK-47's transformation from tracksuit to power suit, all courtesy of an online casino.
The post Banned online casino beats Coke on Russians' online video views appeared first on CalvinAyre.com.
TwoPlusTwo forum drops Winning Poker Network advertising
Posted: 02 Mar 2018 08:54 AM PST
Popular online poker player forum TwoPlusTwo has suspended advertising from the Winning Poker Network (WPN) due to ongoing speculation of chicanery on WPN's flagship US-facing site Americas Cardroom (ACR).
Last month, high-profile poker player Joey Ingram went public with suspicions of strange goings-on at ACR, including the widespread use of bots, multi-accounting, collusion and the possible existence of 'superusers.'
A few weeks later, Ingram made public his conversations with WPN CEO Phil Nagy that indicated Ingram's allegations had some merit, but Ingram declared that he had "limited faith" in WPN's capacity to remedy the situation.
This week, Two Plus Two Interactive LLC boss Mason Malmuth issued a statement saying that he'd emailed Nagy on February 24 that addressed four issues: "late tournament registration (which we now understand has been addressed), bots, possible super users, and other possible collusion." Malmuth also offered suggestions on how some of these issues might be addressed.
But Malmuth apparently never received a response from Nagy, and thus the poker forum has decided that it "will not accept any more advertising from Winning Poker Network and their sub-forum will be closed." Malmuth left open the possibility that this banishment to forum purgatory could be lifted if Two Plus Two received a "positive response" from WPN.
Malmuth emphasized that TwoPlusTwo was in the business of making money and that WPN had been a valued advertising client for around 15 years. But given the complaints of TwoPlusTwo users and Malmuth's concern for "the well-being of poker," WPN will stay in the penalty box until "solutions" to the network's alleged problems are found.
The post TwoPlusTwo forum drops Winning Poker Network advertising appeared first on CalvinAyre.com.
Record number of speakers gathers in London for Betting on Football
Posted: 02 Mar 2018 08:24 AM PST
Betting on Football, the largest sports betting industry event of the year, has gathered a record number of speakers to deliver a global perspective on the football betting market at Stamford Bridge in London from March 20 to 23.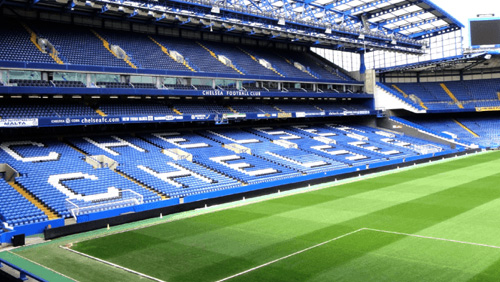 Expect 200 leading industry speakers to sit down in 40 key sessions and round table discussions that will cover leadership, country market profiles, marketing and media, as well as trading and operations during the first two days of the conference.
The lineup of speakers includes the likes of Snaitech CEO Fabio Schiavolin, Danske Spil CEO Niels Erik Folmann, Mr Green CEO Jesper Kärrbrink, Pinnacle CEO Paris Smith, Veikkaus Senior Vice President Jari Vahanen, Better Collective CEO Jesper Soegaard, OPTIMA CEO Jacob Lopez Curciel, Microgame CEO Marco Castaldo, BetVictor Director of Sportsbook & VIP Matt Scarrott, and special keynote speaker Ruud Gullit, formerly both player and manager at Chelsea FC.
Over 1,500 senior executives attending the conference will be provided with an extensive update on football betting markets across the globe, including an assessment of the Spanish market and an increasingly digitalized environment in Africa.
This year's conference will also assess the future of traditional customer bonusing, how to engage customers in a live environment, the scale of the DFS opportunity, how to prevail in the 'Facebook and Twitter battlegrounds', the ongoing battle with match-fixing, how to keep acquired players engaged for the new season and the hidden benefits of sponsorship.
Aside from conference tracks, Betting on Football organizers have also allotted an exhibition area where 50 exhibitors will present their state-of-the-art products to the attendees, as well as meeting rooms where everyone may be able to network.
Organizers will also treat the delegates to parties at Namco Funscape, which is located right next to the London Eye, on London's South Bank, and Roman Abramovich's extravagant personal nightclub, Under the Bridge.
"SBC was founded on networking parties, so we take extra care in making sure that people can make valuable connections. The two London parties and busy exhibition space are perfect for those looking to utilise the 1-on-1 access to senior executives from operators, affiliates, football clubs and key suppliers across Europe and beyond," SBC Managing Director Andrew McCarron said.
For more information about the conference, go to www.sbcevents.com/betting-on-football-2018. For inquiries on sponsorship and exhibition opportunities please contact sales@sbcnews.co.uk.
The post Record number of speakers gathers in London for Betting on Football appeared first on CalvinAyre.com.
ITF adds Sportradar's Integrity Services to integrity protection measures
Posted: 02 Mar 2018 06:19 AM PST
The ITF today announced the addition of Sportradar's Integrity Services to its integrity protection measures. As an extension of its current partnership with the ITF, Sportradar will use its Fraud Detection System to monitor betting patterns across more than 50,000 ITF Pro Circuit tennis matches.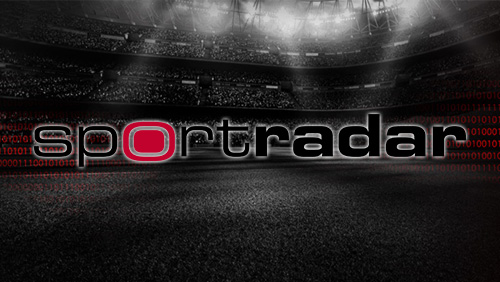 As part of the agreement, Sportradar's intelligence and investigations capabilities can be utilised by the Tennis Integrity Unit, which is responsible for investigating breaches of the Tennis Anti-Corruption Program and in which the ITF is a partner.
The services provided by Sportradar will add to ITF's anti-corruption measures at Pro Circuit events. Current measures the ITF has in place at Pro Circuit level include accredited areas, monitoring, training and mentoring of tournament and match officials, and increased video streaming of matches.
ITF President David Haggerty said: "We are pleased to be further developing our relationship with Sportradar in order to enhance our integrity protection measures. Combating match-fixing and other forms of corruption in tennis is crucial in ensuring the long-term health of the game. These new developments build on our long-term partnership with Sportradar to develop and provide ITF Pro Circuit data and content for fans worldwide. Sportradar brings added expertise and capabilities to existing anti-corruption measures, and shares our commitment and passion for protecting the integrity of the game."
Sportradar Founder and CEO Carsten Koerl added: "The ITF is taking the significant step of putting the highest level of integrity protection in place. I am proud that our long-term partner has done this by building on the measures already implemented around tour structure, tournaments, and umpires. This step, when aggregated with all the ITF's other initiatives, should offer reassurance to players, fans and other stakeholders in tennis."
About Sportradar
Sportradar is a global leader in understanding and leveraging the power of sports data and digital content for its clients around the world. The company's Integrity Services operation provides the Monitoring & Detection to over 70 sporting federations, including the FIFA, NBA and World Rugby. This team monitors betting behaviour and patterns worldwide, identifying hundreds of suspicious sporting matches every year. Those findings prove invaluable for sports federations and law enforcement agencies that are looking to pinpoint match-fixers. The Integrity Services also include the Education and Prevention services that have been delivered to leagues and clubs around the world. These have been shown to increase awareness of illegal betting and match-fixing among those involved in sport. Finally, the Intelligence and Investigations team use cutting edge tools and techniques to identify the organisations, individuals and relationships that enable organized match-fixing worldwide.
More than 1,000 businesses in over 80 countries rely on Sportradar's data depth and quality services in their daily business. Headquartered in Switzerland, Sportradar has offices in over 30 other cities and employs over 2,000 highly experienced staff worldwide.
For more information about Sportradar, please visit: www.sportradar.com.
For further press enquiries:
Communications Department
International Tennis Federation
Tel: +44 (0)20 8392 4632
Email: communications@itftennis.com
Alex Inglot
Director of Communications and Public Affairs
Sportradar AG
Tel: +44 203 695 22 14
Email: a.inglot@sportradar.com
The post ITF adds Sportradar's Integrity Services to integrity protection measures appeared first on CalvinAyre.com.
Mare Balticum (Baltic Sea) Gaming Summit preliminary agenda now available
Posted: 02 Mar 2018 06:14 AM PST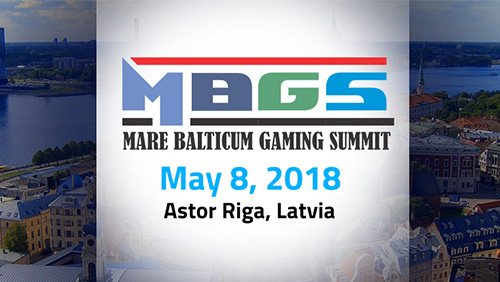 RIGA – 2 March 2018 – The inaugural edition of the Mare Balticum (Baltic Sea) Gaming Summit is aiming to create a platform that will allow conversation between the international gambling industry and the local regulators in order to improve performance and highlight the key benefits of being a licensed operation.
As the organizers pointed out in the earlier press releases, the event will feature dedicated panel discussions per region. Today, the preliminary agenda is available and a more speakers have been revealed.
The program/agenda looks the following way:
• 9:00 – 9:30 – Registration
• 9:30 – 10:30 – The state of the industry in Latvia
o Already confirmed speakers: Valts Nerets(Senior Associate at Sorainen Latvia)
o More speakers are going to be announced during March
• 10:30 – 11:30 – The state of the industry in Lithuania
o Already confirmed speakers: Renata Beržanskienė (Partner at Sorainen Lithuania), Andrius Gabnys (Managing partner. Attorney-at-Law at Gabnys Law Firm)
o More speakers are going to be announced during March
• 11:30 – 12:00 – Networking Break
• 12:00 – 13:00 – Innovation Talks Live
o Already confirmed speakers: Max Krupyshev(COO at Cubits)
o More speakers are going to be announced during March
• 13:00 – 14:00 – Complimentary Lunch
o 14:00 – 14:45 – The state of the industry in Estonia
o Speakers are going to be announced during March
• 14:45 – 15:45 – The state of the industry in Denmark and Sweden
o Already confirmed speakers: Morten Ronde(CEO of the Danish Online Gambling Association), Gustaf Hoffstedt (Secretary General of BOS – the Swedish Trade Association for Online Gambling), Sissel Weitzhandler (Group Compliance Manager at Play'n Go)
o More speakers are going to be announced during March
• 15:45 – 16:00 – Networking Break
• 16:00 – 17:00 – The effects of GDPR on the gambling industry
o Speakers are going to be announced during March
• 20:00 – Late night – Official Networking party

Already confirmed attending companies: Tonybet, TrioGames, Tatkazino, Play'n Go, Cubits, BMM Testlabs and many more
• Day 2 – Networking session: Europe Day – Riga by Canal Boat Sightseeing Cruise
The events will take place on the 8th of May at ASTOR RIGA Hotel & Conference, which is situated in two fabulous buildings which are located in Zigfrids Anna Meirovica street – named in honor of the first Minister of Foreign affairs of independent Latvia.
More details about the event can be found here: marebalticumgaming.com
The event is limited to 100 delegates!
About the organizer, European Gaming Media and Events (formerly EEGMedia/EEGEvents)

European Gaming Media and Events is a leading media and event organizer company in the European Union.
The live events/conference division is in charge of organizing boutique style executive gaming events that focus on bringing inside information from the top gaming experts in the European Union and beyond. Their first event was held in Budapest on the 19th of September 2016. Since then the team have implemented more destinations into their event portfolio.
In short, they cover most areas of Europe with international events that serve the local and global industry, optimize networking opportunities and bring the hottest topics into scope.
The event destinations include Vienna, Prague, Budapest, Riga and Ljubljana with special focus around emerging markets.
For more details about the calendar, agendas and locations, visit the Live Events/Conferences section on europeangaming.eu
The post Mare Balticum (Baltic Sea) Gaming Summit preliminary agenda now available appeared first on CalvinAyre.com.
Gambling.com Group acquires Bookies.com and related assets
Posted: 02 Mar 2018 06:05 AM PST
The acquisition is a forceful move into the sports betting vertical for Gambling.com Group Plc, whose focus has historically been online casino.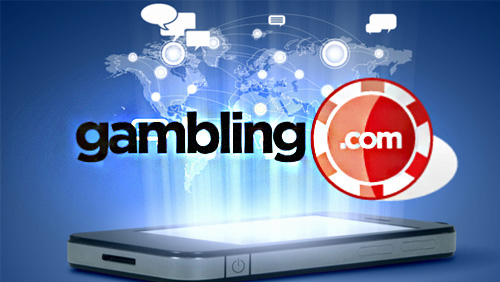 The transaction also includes the websites Bookmakers.co.uk and FootballScores.com along with 76 sports betting and casino related domain names. The acquired domain names include premium, undeveloped domains such as: bookmakers.com and bookies.co.uk. The assets drive almost all of their revenue from the largest, regulated, online sports betting market in the world, the United Kingdom.
The acquired assets generated sales of over GBP 600,000 during the last three months of 2017. The Group expects to operate the assets with a pre-tax profit margin of more than 80% going forward. The acquisition was closed on February 28th, 2018 and will be consolidated from February 1st, 2018. The purchase price amounts to an upfront payment of GBP 2.0 million which was paid as a cash consideration in conjunction with the transfer of the assets. In addition, there is deferred compensation of GBP 4.5 million payable over a period of one year.
Charles Gillespie, Gambling.com Group Plc Chief Executive, says "This is both the largest and most exciting acquisition we have done since we began acquiring in 2017. These websites perfectly complement our existing portfolio in terms of both increasing our sports betting market share and continuing with our focus on big brands and big domains."
Regarding the pending United States Supreme Court decision in Christie v. NCAA, Gillespie added "Should Governor Chris Christie triumph at the Supreme Court and strike down the federal ban on sports-betting, Gambling.com Group stands ready with the strongest domain portfolio of any performance marketing company for the American sports betting market."
For further information, please contact:
Charles Gillespie, Chief Executive
+356 2776.1028
www.gambling.com/corporate
About Gambling.com Group Plc
Gambling.com Group Plc is a multi-award winning provider of digital marketing services for the global iGaming industry. Founded in 2006, the group has a workforce of over 70 and operates from offices in Dublin, Tampa, Monaco and Malta. The group publishes websites that offer comparisons and reviews of online gambling websites in 14 national markets in 8 languages. Players use these resources to select which online gambling operators they should trust to offer a safe and honest online gambling experience. The Group's publishing assets include the leading iGaming industry portal, Gambling.com® as well as Bookies.com and the CasinoSource℠ series of portals, among many others.
The post Gambling.com Group acquires Bookies.com and related assets appeared first on CalvinAyre.com.
Vegas Hero launches new document upload power feature!
Posted: 02 Mar 2018 05:57 AM PST
Vegas Hero has brought a whole new dimension of powers for uploading your documents!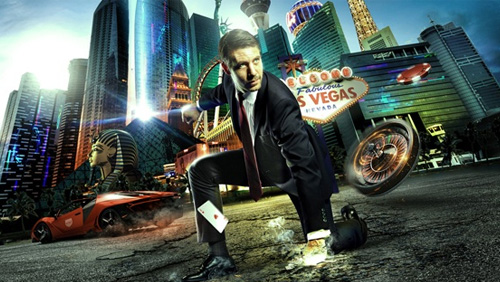 Vegas Hero heard your cries and has answered them with the brand-new document upload feature that's super charged with speed and ease, to make verifying your account easier than ever before so you can concentrate on having fun!
All customers at Vegas Hero will have to verify their account at some point prior to a deposit or withdrawal, so the hero has put this seamlessly smooth new feature inside all accounts.
To verify your account at Vegas Hero, you will need to log in and click on go to the section 'My Account, where you will be directed down to bottom of the page and presented with the option 'Document Upload'. If you are familiar with this feature then have fun whizzing through it thus ensuring even speedier withdrawals, but if not, you can follow all the online steps or click on the circular help/how to verify your account.
The documents you will be asked to upload are Proof of Identity, Proof of Address and Payment Method. Once submitted your documents will be reviewed within 24 hours and once verified, you will receive a confirmation email.  You can keep track of what is happening behind the scenes with status updates on each of your documents on the website, or keep your eyes on your inbox where you will also receive email updates.
In this world, miles away from our civilization you will find promotions that are so powerful that they create a wave of greatness, along with payments methods that are faster than your own shadow!
The post Vegas Hero launches new document upload power feature! appeared first on CalvinAyre.com.
Stan Collymore teams up with Betstars to relive his match-winning goal against newcastle In 1996
Posted: 02 Mar 2018 05:52 AM PST
Former Reds striker revisits Anfield 22 years on from his iconic last-gasp strike
ONCHAN, Isle of Man – March 1, 2018 – Former Liverpool striker Stan Collymore has teamed up with online betting site BetStars, the sports betting brand of The Stars Group Inc., to look back at his iconic match-winning goal against Newcastle at Anfield in 1996 in a new video.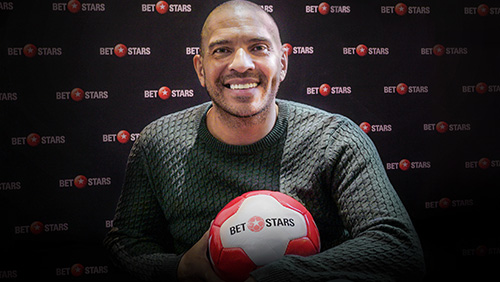 Collymore, who scored 28 goals with the Reds, took a stroll down memory lane outside Anfield Stadium, reliving his memories of the stoppage-time goal which secured a 4-3 victory for Liverpool in a game often cited by fans and commentators as the greatest Premier League game in history.
Reflecting on the goal, Collymore said: "My abiding memory of the winning goal against Newcastle is how much space I had in the box so late on in the game. I got a really good first touch, steadied myself and I just hit it beyond the goalkeeper before he could react, and I think there was a split second of silence before the whole of Anfield erupted. Then I just ran off like a crazy man towards what is now the Kenny Dalglish Stand and I knew that we had won the game."
Watch Collymore relive his iconic goal here: http://bit.ly/2CRoQcM
Stan Collymore was speaking with online betting site BetStars. #Callit at BetStars
For further information, please contact: press@betstars.com
About BetStars
BetStars is the online sports betting brand of The Stars Group which operates the world's largest online poker room, PokerStars. The sports betting service features a wide range of popular and specialist betting options, fantastic promotions and exclusive new products.
BetStars offers players a seamless experience between sports betting, casino and poker, with a single wallet between all three services. BetStars is available online and on mobile and tablet, with dedicated iOS and Android apps for a quick and simple betting experience.
BetStars is ultimately owned by The Stars Group Inc. (Nasdaq: TSG; TSX: TSGI).
Play Responsibly!  For more information on responsible gaming please visit our website at https://www.betstars.com/responsible-gaming/
The post Stan Collymore teams up with Betstars to relive his match-winning goal against newcastle In 1996 appeared first on CalvinAyre.com.
Malta Blockchain Summit inaugural launch
Posted: 02 Mar 2018 05:41 AM PST
Inspired by the recent initiation of Malta's Virtual Currency Act, the Malta Blockchain Summit will be held for the first time this year on the 1st to 2nd November at the Malta InterContinental.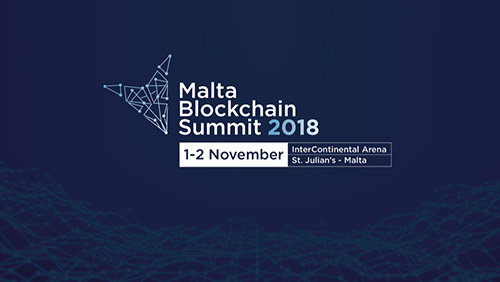 Boasting over 2000 delegates, 100 speakers and 150 sponsors and exhibitors, it promises to be an innovative and momentous opportunity for global influencers to network, forge new connections and debate the potential applications of Blockchain across a myriad of industries such as health, entertainment, government, and banking.
With the opportunity for custom built stands and packages at various competitive price points, exhibitors will be spoilt for choice. The pinnacle of which is the exclusive Platinum package which is cram-packed with tempting lures: such as a four-page interview with photo shoot and company profile in Blockchain Magazine, a double page advert and 20 hours of consultancy by Malta Blockchain Summit.
There are also exciting sponsorship deals to be found from a WiFi Sponsorship package  to the Exclusive Main Entrance package, all offering an unmissable chance to get your brand seen by the people that matter.
Delegates can expect their business to be sweetened with a much-anticipated Networking Poker Tournament, sumptuous evening meals, a decadent Champagne Brunch, and a Rum & Cigar Night –all scheduled on and around these dates.
The agenda for the event will also include a Hackathon and a riveting ICO pitch. The pitch will see 10 start-up hopefuls pitch their projects, followed by an interactive question and answer session between audience and investors.
Closing Night will offer a welcome opportunity to unwind, relax, and celebrate the culmination of a successful summit.  Delegates will have the opportunity to experience the limpid Mediterranean waters and ancient, craggy coastline through a Crypto Cruise followed by an enviously luxurious crypto party.
An illustrious melting pot of global speakers has already been confirmed to take part, including prominent individuals such as: Carla Maree Vella , James Catania, Max Krupyshev, Gordon Einstein, Alex Lightman, Joseph Cuschieri, Sally Eaves,  Tugce Ergul, Karl Schranz, Pavel Kravchenko and Vince Vella.
Peruse the floor plan to this event and check further opportunities when you visit www.maltablockchainsummit.com
Tickets are to go on sale early May, but with ticket reservations already generating a marked interest, it's worth booking early to avoid disappointment.
The post Malta Blockchain Summit inaugural launch appeared first on CalvinAyre.com.
You are subscribed to email updates from CalvinAyre.com.
To stop receiving these emails, you may unsubscribe now.
Email delivery powered by Google
Google, 1600 Amphitheatre Parkway, Mountain View, CA 94043, United States