---
Posted: 12 Apr 2018 03:00 AM PDT
First, President Trump promised to drain the swamp of Washington. Very quickly, many of the swamp creatures were let back in. But a contingent of them stayed out: Republican foreign-policy hawks and centrists who had opposed Trump.
But the arrival of John Bolton to the National Security Council, and Mike Pompeo to the State Department, could spell a fresh start for Washington's Republican foreign-policy establishment, the kind of people who would have been automatic hires in a Jeb Bush or Marco Rubio administration. Many of them have been sitting on Capitol Hill or at think tanks, after also missing out on the action during the Obama administration. The tumultuous and bizarre Michael Flynn era,  the messy, infighting fueled Flynn-to-McMaster transition at the National Security Council, and the head-scratching austerity reign of Rex Tillerson at the State Department? These, some in foreign policy circles felt, were better avoided. Bolton and Pompeo, though, seem like a return to something more familiar to those whose worldview and experience were shaped by the Bush administration, or even earlier Republican administrations.
"It's back to the good old days," said one Republican operative and Bolton ally, who spoke on condition of anonymity to avoid publicly criticizing friends of theirs pre-dating Bolton in the administration. "We're back."
But despite who serves under him, Trump is still the president. And statements made in the heat of the campaign—op-eds, public commentary, and especially signatures on anti-Trump letters—have had a lasting impact for some in the Republican foreign policy sphere. The effective "blacklist" against Never Trumpers, who formed the core of the group that would be the likeliest pool of foreign policy-related political appointees in a Republican administration, has still discouraged some who opposed Trump from even putting their names up for consideration.
At the same time, the new regime could lead to opportunities for a younger set, as older Bush Administration alumni start to age out of contention for the big jobs.
"With Tillerson and McMaster there were basically no normal conservative right wing kids getting national security jobs. Anybody who wrote an anti-Trump letter was iced out," said the Bolton ally.  "Now with Pompeo and Bolton, if it can last long enough, there's a chance to mold another generation of conservative foreign policy types with real experience, a real network, and what does that meant for the next Republican administration? The people who work for Pompeo and Bolton could be the core of the movement for a long time to come."
Bolton and Pompeo don't exactly have a surplus of people to hire. Many Republicans in Washington have so far declined to work for Trump, wary of the administration's unceasing internal chaos and mistrustful of the president and those surrounding him in the White House. Or, they've been essentially disqualified due to past criticism of Trump. Both Bolton and Pompeo have been soliciting names. The atmosphere resembles the transition, with resumés flying around town from Hill types and think tankers. At the NSC, a list was drawn up for Bolton by the outgoing national security adviser H.R. McMaster's team, according to a source familiar with the list. Other sets of names are circulating unofficially.  Already, changes are being made: NSC spokesman Michael Anton and homeland security adviser Tom Bossert both resigned over the past few days just before Bolton could fire them, and replace them with his own people. Anton was briefly considered but not chosen for the vacant White House communications director job, according to a former White House official. On Wednesday, CNN reported that deputy national security adviser for strategy Nadia Schadlow had also resigned.
The departures of Anton, Bossert and Schadlow show that Bolton is serious about installing his own people, but the reshuffling is taking place during a major crisis—right now, the likely U.S. military intervention against the Bashar Assad regime in Syria. No one has yet filled the vacant positions.
A distinction is being made "between Never Trump people who disqualified themselves and people who signed the letters," said one Republican foreign policy source familiar with the deliberations on hiring. "Even the Trump guys always distinguish between the first letter and the second letter." The first letter came out at the beginning of March 2016, in the midst of the primary season, and has over 100 signatories. The second letter signaled more irrevocable opposition to Trump, appearing in the New York Times in August 2016 when he then the GOP nominee. Signatories included august names in the foreign policy community like the neoconservative intellectual Robert Kagan and retired Air Force general, former NSA chief, and former CIA Director Michael Hayden.
This source said that even the nixing of Bush administration official Elliott Abrams last year for a top job in the State Department could be less definitive than it appears. Abrams did not sign either of the letters, but he had criticized Trump and had written an op-ed in May 2016, after Trump clinched the nomination, titled "When You Can't Stand Your Candidate," which sank his chances for the State job after Trump caught wind of it. But some insiders think Abrams could have a shot at a job in the State Department again now.
It's also true that some Trump critics did make it inside the administration, like Brian Hook, a founder of the John Hay Initiative, alongside never-Trump Republicans Eliot Cohen and Eric Edelman. Hook is now Director of Policy Planning at the State Department. And Nikki Haley, who duked it out with Trump at various points during the campaign, is now the US ambassador to the UN.
Still, these appear to be exceptions, and "there's no evidence yet of a change in blacklist," said one Republican foreign policy hand who spoke on condition of anonymity in order to not damage their chances of potentially joining the administration.
That hasn't stopped people from trying. One Republican congressional aide plugged into the process who was not authorized to speak publicly about it, said they had gotten phone calls from four different people asking for advice on how to get their names in despite having signed a letter.
"The whole revenge after the election kind of thing subsided and now we're into managing the government," this person said. "I think that's probably changed some tunes."
Staffing up at the National Security Council and at the State Department won't necessarily happen quickly. Some positions that need to be filled at State—and there are many vacant positions—require Senate confirmation, and there are matters of security clearances and other bureaucratic details. Pompeo himself hasn't been confirmed yet; his hearing is on Thursday.
"The biggest challenge both Bolton and Pompeo face are staffing challenges," said Edelman, who signed both letters during the campaign. "When it comes to political appointees, Bolton and Pompeo are going to be fighting over the same limited talent pool." He pointed out that many of those in the 55-65 age bracket whom Pompeo could cull for senior positions were either career diplomats who had fled the government under Tillerson, or had signed letters that made them off-limits as political appointees.
Pompeo and Bolton are not, themselves, comforting enough for the most ardent anti-Trump conservatives to feel comfortable going inside. "If you really don't like Trump you're not gonna go in because John Bolton's there now," said one of the Republican foreign policy sources.
That goes even for Bolton's former employees. Some sources suggested to me that Mark Groombridge, who worked for Bolton at the US mission to the UN and at his super PAC, might be someone Bolton is considering hiring. But when I reached out to Groombridge, he was unequivocally a no on the idea, sending a multi-part email listing his complaints with Bolton and, more importantly, with Trump, whom he adamantly opposes and views as a "misogynistic, narcissistic, and frankly asshole [sic]."
"It frankly doesn't really matter who the national security adviser is," Groombridge said. "I don't know that John has his ear. That's not a criticism of John, that's just a function of the president."
Foreign policy insiders are also talking about Fred Fleitz, another former Bolton aide who went on to join Frank Gaffney's Center for Security Policy, as a possibility. Bolton's spokesman Garrett Marquis responded within minutes to turn down an interview request after I sent an email to Fleitz's CSP email address.
Johnny DeStefano, the head of the White House office for personnel, didn't respond to a question about whether the "blacklist" still exists. A White House spokesperson didn't respond to a request for comment.
What Exactly Was Michael Cohen Doing for Donald Trump?
Posted: 12 Apr 2018 03:00 AM PDT
The more the public learns about the raid this week on Michael Cohen's office, home, and room at a New York hotel, the more it seems Cohen is in deeper and deeper trouble, and the harder and harder it becomes to tell what in particular the federal government is looking for from Cohen.
Unlike actions taken by special counsel Robert Mueller, this raid, conducted by federal agents in New York City, has produced a quick series of leaks. We know, for example, that the raid targeted information about Cohen's arrangements with two women, Stormy Daniels and Karen McDougal, who have alleged affairs with Donald Trump, in which they were paid for silence. This is no great surprise, since both have sued to get out of their non-disclosure agreements.
Yet since then we have learned of other things the agents were seeking. Another focus is reportedly Cohen's involvement in the New York City taxi business, through the valuable (though depreciating) medallions required for cabs. Evgeny Friedman, a Russian-born businessman who managed Cohen's fleet, is in trouble for alleged tax evasion related to taxis.
On Wednesday, The New York Times reported that agents also sought records related to the Access Hollywood tape, leaked in October 2016, in which Trump boasted of sexually assaulting women. Although many women have come forward with allegations of abuse, Trump insists those comments were empty braggadocio, or "locker-room talk." It's unclear what Cohen's involvement in that episode might have been, or what crime could have been committed.
That's a wide range of areas for investigation, and there may still be more, since the warrant is not public. The range is the more remarkable because such a raid required approval from multiple high-ranking Justice Department figures, including, reportedly, Deputy Attorney General Rod Rosenstein. The legal journalist Ben Wittes writes, "There is no way that the U.S. Attorney's Office for the Southern District of New York would have sought or executed a search warrant against the president's lawyer without overpowering evidence to support the action." Some of the matters involved have clearer connections to the special counsel's investigation and to Trump than others. The fact that all of them are of interest to federal prosecutors examining Trump raises a great deal of questions, but perhaps the central one is this: What precisely was Michael Cohen doing for Donald Trump in the first place?
Cohen is often described as Trump's "personal lawyer," but that doesn't really seem to illuminate his work. It's helpful to start at the beginning. The Associated Press retold the origin story of the Trump-Cohen relationship, also told elsewhere, on Tuesday: Cohen was a resident at a Trump building and a member of the condo board in the early 2000s when he intervened in a dispute and impressed Trump. "So Trump said, 'Who is this guy? My lawyers that I give thousands of dollars to couldn't do it. I'd like to meet him,'" Cohen's uncle told the AP.
That incident is telling: Cohen wasn't acting as a lawyer, so much as a mediator and troubleshooter. And at many stages in his association with Trump since then, he also has been doing work that doesn't really seem primarily legal in nature.
Trump himself was—is—famously litigious. On real-estate matters, however, Trump Organization attorney Alan Garten tended to speak for the company. Marc Kasowitz, who briefly represented Trump in the Russia matter last year, often represented Trump in big cases, from the Trump University suit to an unsuccessful libel case against journalist Timothy O'Brien. Cohen, by contrast, has made light of his own poor performance at a lesser law school, a classmate told the AP. And while he practiced law for a time, Cohen made his fortune as a real-estate and taxi mogul, not in courtrooms.
Adam Davidson, who has reported at length on Trump Organization deals overseas, notes that Cohen was heavily involved in projects abroad, some of which have since come under scrutiny over whether Trump did insufficient due diligence. "He was not part of the Trump Org legal team in any real sense," Davidson writes. "Trump Org lawyers either set up contracts for deals others had brought or they handled litigation. Cohen did neither. He was a deal maker. The only non-Trump deal maker doing all those international deals."
Consider Cohen's three most prominent appearances connected to the Trump campaign. One came in August 2016, when, on CNN, Brianna Keillar confronted Cohen with the fact that polls showed his boss trailing. Cohen demanded to know which polls, to which Keillar replied, "All of them." Whatever role Cohen was playing there, it wasn't legal, nor was it politically informed.
More telling were the other two. In 2015, The Daily Beast uncovered an old anecdote in which Ivana Trump had accused Donald of marital rape. (She later backed away from the claim—and signed a sweeping gag order in her divorce agreement.) Cohen's threat to the Beast was less legal than brutal: "I will make sure that you and I meet one day while we're in the courthouse. And I will take you for every penny you still don't have. And I will come after your Daily Beast and everybody else that you possibly know. So I'm warning you, tread very fucking lightly, because what I'm going to do to you is going to be fucking disgusting. You understand me?" On matters of law, however, he was shaky, arguing that one could not legally rape a spouse—which hasn't been true in New York since 1984.
The other was the agreement with Daniels, which came shortly before the election. The details and legality of that agreement remain up for dispute, but Trump has said that he was unaware of the agreement, and Cohen says he paid Daniels out of his own pocket, raising questions about whether Cohen was serving as Trump's personal lawyer or something else. Daniels has also accused Cohen of sending a man to threaten her, which would be, to put it delicately, extra-legal.
Indeed, both of these cases show Cohen more in a "fixer" role than as a lawyer. It's a label he's embraced in the past. Cohen has compared himself to the TV character Ray Donovan, and told ABC in 2011, "If somebody does something Mr. Trump doesn't like, I do everything in my power to resolve it to Mr. Trump's benefit. If you do something wrong, I'm going to come at you, grab you by the neck and I'm not going to let you go until I'm finished." In 2017, he told The Wall Street Journal, "I am the fix-it guy … Anything that he needs to be done, any issues that concern him, I handle."
It can't hurt to have a J.D., but those aren't the kinds of skills you need to go to law school to learn. Cohen filled the void in Trump's circle left by Roy Cohn, the infamous lawyer who had once represented Joe McCarthy, but while Cohen has a similarly bellicose personality, he lacks Cohn's accomplishments as an attorney.
When Trump won, there was speculation that Cohen would get a White House job. He did not. Instead, Cohen entered into a curious "strategic alliance" with the major law firm Squire Patton Boggs. The agreement ended with the raid, but The New York Law Journal reports that Cohen's role was mysterious to staffers at the firm. The nature of that arrangement, and Trump's arrangement with Cohen, are important to understanding what happened.
Trump has reacted to the raid furiously, threatening anew to fire Mueller or Rosenstein, and tweeting, "Attorney–client privilege is dead!" As my colleague Adam Serwer has noted, there is an exception to attorney-client privilege, which is that it cannot be used to cover up fraud. Yet Trump's declaration is also begging the question, since we don't actually know when Cohen was serving as Trump's attorney. As Serwer reported, Trump and Cohen can't simply throw a tarp over every conversation they had and declare that it is privileged, unless it actually involved legal representation, and as is now clear, the nature of Cohen's work for Trump was not always providing legal counsel—often, it was a matter of taking care of business.
It's easy to see why Trump would value Cohen's fixer work (though he probably wishes Cohen had done a tighter job on the Daniels situation), but less clear why he'd need his legal advice. Since entering office, Trump has arguably been better represented than at any other time in his career. He has the White House Counsel's office; he has Ty Cobb, who is working the Russia matter from inside the White House; and he has a personal legal team, which includes Jay Sekulow and has previously included Kasowitz and John Dowd. The Trump Organization has its own representation.
The specifics of that attorney-client relationship will likely be central to wrangling over Cohen, and may help determine what else the public learns about the materials seized from him. Trump's response to the raid has been uncommonly furious, even by his standards. It's far more heated than his reaction when Rick Gates, his former deputy campaign manager, pleaded guilty, or when Mueller indicted Paul Manafort, his former campaign chair. Not since Michael Flynn has any individual's plight so inflamed Trump, and in that case he fired FBI Director James Comey, eventually triggering the special counsel's appointment.
It's possible that Trump simply loves Cohen as much as Cohen loves Trump—the latter told Donny Deutsch Wednesday that he'd sooner leap from a building than turn on his old boss. But Trump's history militates against that. He cut Cohn out of his life when the older lawyer was stricken with AIDS. He has frozen family members out of his life. It seems more likely that Trump's frantic reaction is related to whatever is in Michael Cohen's files. But what is that?
<em>The Atlantic</em> Daily: Principles and Teachings
Posted: 11 Apr 2018 04:20 PM PDT
What We're Following
Retaliation Plan? President Trump threatened a military strike on Syria over President Bashar al-Assad's suspected chemical attack on civilians, tweeting that Russia—an ally of the Assad regime—should "get ready … because [missiles] will be coming." Russia responded with a claim that reports of the attack had been fabricated. Trump has in the past expressed a desire to withdraw American troops from Syria, but news of children harmed in the most recent attack may have changed his mind.
Cast a Paul: House Speaker Paul Ryan announced his decision not to run for reelection, joining a wave of Republicans who are stepping down from office ahead of this year's midterms. Ryan's retirement suggests that he's choosing not to deal with the task of holding the president accountable, even though he was once well positioned to do so. While the speaker has championed fiscal conservatism throughout his time in Congress, he leaves his post in the wake of a massive increase in deficit spending.
Mark Zuckerberg, Continued: The Facebook CEO testified before the House Energy and Commerce Committee on his second day of congressional hearings. By the end of his Senate hearing on Tuesday, which focused primarily on the mechanics of Facebook, Zuckerberg still hadn't answered several key questions about the company's practices. On Wednesday, however, House members made more headway than the senators had. Alexis C. Madrigal breaks down the most important exchange of the day.
---
Snapshot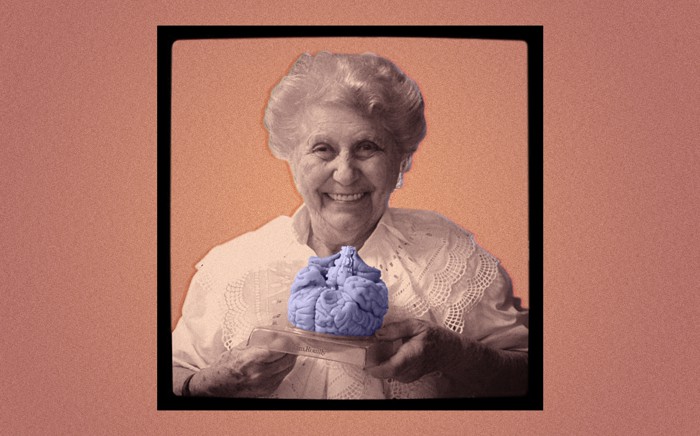 ---
Evening Read
Krithika Varagur reports from a conversion ceremony in Shirasgaon, India:
More than 500 low-caste Hindus filled the Veera Maidan, an open field at the edge of a dusty Maharashtra village, on a recent Sunday night. Neighbors openly gawked from porches as the throngs of people filed in, many dressed in symbolic white saris and kurtas. Under floodlights, they chanted: "I shall have no faith in Rama and Krishna who are believed to be incarnations of God nor shall I worship them … I do not and shall not believe that Lord Buddha was the incarnation of Vishnu … I shall hereafter lead my life according to the principles and teachings of the Buddha." Instantly, there were 500 new Buddhists in India.
Keep reading, as Varagur explains why some low-caste Indians are adopting new religious beliefs as a form of political protest.
---
What Do You Know … About Science, Technology, and Health?
With public and media attention focused on Mark Zuckerberg's congressional hearings, much of the week's other news may have gone unnoticed. Uber is redesigning its app so that drivers can see more of the company's predictions about demand in a given city. A new study identified the states where people have become more likely to die young, which include Wyoming, New Mexico, and West Virginia. A court document suggests that one branch of the Sackler family, many of whose members claim not to have profited from the painkiller OxyContin, may have closer financial ties to the opioid crisis than they've publicly admitted. And next January, hundreds of thousands of works published in 1923—from a Charlie Chaplin movie to e.e. cummings's first collection of poetry—will enter the public domain.
Can you remember the other key facts from this week's science, technology, and health coverage? Test your knowledge below:
1. The stretchiness, meltability, and smoothness of cheese come from a protein called ____________.
Scroll down for the answer, or find it here.
2. The first known advice column appeared in the London magazine ____________ in the 1690s.
Scroll down for the answer, or find it here.
3. The font ____________ was used in Google's logo from 1999 to 2015.
Scroll down for the answer, or find it here.
Answers: casein / The Athenian Mercury / Catull
---
Look Back
In our August 1965 issue, an anonymous woman recounted why, and how, she decided to obtain an illegal abortion:
I set out recently to find an abortionist in the large Eastern city where I live. My husband and I are in our mid-forties and have three children. When I discovered that I was pregnant for the fourth time, my husband and I considered the situation as honestly as we could. We both admitted that we lacked the physical resources to face 2 A.M. feedings, diapers, and the seemingly endless cycle of measles, mumps, and concussions of another child ... We have no rich uncles likely to make our children their beneficiaries. We have also had sufficient experience living to acknowledge that while the Lord will sometimes provide, He may be busy looking after somebody else when you need Him most.
Read more, share this story, and find more articles from our archives.
---
Reader Response
Every Wednesday, Lori Gottlieb gives advice on readers' dilemmas in the Dear Therapist column. This week's question comes from Marina, who's worried about her fiancé:
We both believe that parents should play an equal part in the raising of children. However, I play the project-manager role in our relationship. I can delegate tasks to my partner and he will do them gladly and without complaint, but he rarely takes initiative on his own. I can ask him to take out the trash and he will do it, but if we're out of trash bags, he won't notice that we are out and pick up trash bags on his way home from work … As we talk about kids, I'm exceedingly nervous that I will always be the project manager and that the very large bulk of responsibility—and the feeling of ownership—will be on me …

I want a partnership, not a person to delegate to. What do you recommend?
Here's Lori's recommendation. You can write to her at dear.therapist@theatlantic.com.
---
Verbs
Football radicalized, "diva" diagnosed, learning styles debunked, cheese stretched.
---
Time of Your Life
Happy birthday to Jim (a year younger than Superman); from Tim to Lara (twice the age of the iTunes Store); to Phylis's husband, David (half the age of The Atlantic); and to Valerie's girlfriend, Diane (a year younger than the World Wide Web).
Do you or a loved one have a birthday coming up? Sign up for a birthday shout-out, and explore the Timeline feature for yourself.
---
Meet The Atlantic Daily's team, and contact us.

Did you get this newsletter from a friend? Sign yourself up.
<i>The Atlantic</i> Politics & Policy Daily: Paul Out Boy
Posted: 11 Apr 2018 02:40 PM PDT
Today in 5 Lines
---
Today on The Atlantic
---
Snapshot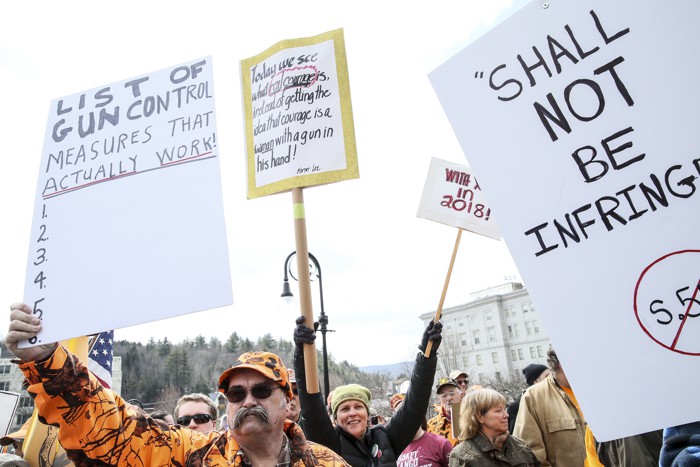 ---
What We're Reading
Going Nuclear: If President Trump fires the special counsel, Robert Mueller has an option of last resort: releasing all the information he's uncovered. (Matt Ford, The New Republic)
'Why Not Mike Pence?': For Evangelicals concerned that their election fortunes are linked with a president who doesn't exactly adhere to their values, it might be a good time to contemplate impeaching President Trump, argues Ross Douthat. (The New York Times)
D.C.'s Trumpiest Congressman: Florida Republican Matt Gaetz has a suggestion for young politicians in Trump's Washington: embrace controversy and don't shy away from media attention. (Ben Schreckinger, GQ)
---
Visualized
Sound Familiar?: Here's a guide to all the times Facebook CEO Mark Zuckerberg has apologized. (Geoffrey A. Fowler and Chiqui Esteban, The Washington Post)
-Written by Elaine Godfrey (@elainejgodfrey)
From 'Give Me a Break' to 'Get Ready'
Posted: 11 Apr 2018 06:34 PM PDT
The progression of President Trump's reaction to the latest reported chemical-weapons attack on the Damascus suburb of Douma is less straight line than seesaw. On Sunday, the president warned Syrian Bashar al-Assad's regime and its backers in Russia and Iran that there would be a "big price to pay" for the assault, in which dozens of people, including children, were killed. The next day, he hedged: Trump announced the U.S. would make "some major decisions" on how to respond within 24 to 48 hours, pending a military assessment, with a more muted assessment of who was responsible: "If it's Russia, if it's Syria, if it's Iran, if it's all of them together, we'll figure it out."
Then, the reversion to bluntness, focusing this time not on the Syrian regime, but on Russia. In a series of early morning tweets Wednesday, Trump warned Russia to "get ready" for U.S. strikes on Syria, adding: "You shouldn't be partners with a Gas Killing Animal who kills his people and enjoys it!" (Russia responded by claiming reports of the attack itself were "fake news.") At an afternoon press conference, his press secretary again hedged: The president was still considering options, and no decisions had yet been made.
In any case, Trump's preference to punish Assad in some fashion seems clear. This is consistent with a similar reaction he had to a chemical-weapons attack that killed an estimated 100 people in the Syrian town of Khan Sheikhoun last year, when Trump emphasized the "mindless" nature of targeting people he views as innocents—women and children.
But his overall position on Syria has shifted remarkably since he started talking about it years ago, and in particular since 2013, when another president faced the decision of how to respond to a chemical-weapons attack in the country. Trump at the time posted a number of tweets arguing against intervention. As the Obama administration was considering its response to the Syrian government's violation of President Obama's "red line" about using chemical weapons, Trump warned that the U.S. should "stay the hell out of Syria." He further criticized the administration for broadcasting its strategy, tweeting: "I would not go into Syria, but if I did it would be by surprise and not blurted all over the media like fools."
He sounded similar notes on the campaign trail. "I've taken a very different position on Syria," Trump told supporters at a rally in Iowa in October 2015. By then, the Russian intervention had shifted the course of the war in Assad's favor, and Trump declared it was not worth the risk of confronting Russia on the battlefield to punish Assad. "What, over Syria? We're going to start World War III. Right, give me a break."
Even after assuming the presidency in January 2017, Trump continued to resist intervention against Assad, noting that while the last administration had the chance, "nothing changed … and now it's sort of very late. It's too late." Two months later, Trump's then-Secretary of State Rex Tillerson signaled that the U.S. would no longer pursue Assad's ouster, declaring that the Syrian leader's fate "will be decided by the Syrian people."
Less than a month after that, though, the attack in Khan Sheikhoun happened. In a news conference the following day, Trump condemned it as "horrific" and signaled a possible change in his approach to the issue. "I like to think of myself as a very flexible person," he said. "I don't have to have one specific way, and if the world changes, I go the same way, I don't change. Well, I do change and I am flexible, and I'm proud of that flexibility. And I will tell you, that attack on children yesterday had a big impact on me — big impact." The next day, the president ordered the launch of 59 cruise missiles targeting Al Shayrat airfield in western Syria, where the attack originated.
Though Trump's decision to strike Syria last year could suggest another strike is imminent, there are new factors at play too. After all, Trump could have ordered strikes in the immediate aftermath of the attack just as he did in 2017—so far, he hasn't. Moreover, rather than solely blaming the Assad regime, this time Trump has also pointed to Russia—a party he has not only avoided confronting in the past, but one that just weeks ago he suggested he could work with to solve problems in Syria.
If the president's self-described flexible approach has proven anything, it's that his previous decisions probably won't serve as a useful guide to his future actions.
These Bright Spots Are Alien Volcanoes
Posted: 11 Apr 2018 02:00 PM PDT
As Voyager 1 approached Jupiter in the 1970s, scientists expected the spacecraft to find a world not unlike our moon. Io, the innermost of Jupiter's largest moons, is about the same size and mass as the moon. It seemed reasonable to predict Io would turn out to be a cold, rocky world studded with craters, too.
Instead, Voyager found a world alive with volcanoes. The first plume was spotted by Linda Morabito, an engineer on Voyager's imaging team at NASA's Jet Propulsion Laboratory, as she sorted through the spacecraft's data. The photograph was the first evidence of volcanic activity somewhere besides Earth.
Today, Io is known to be the most volcanically active place in the solar system. The moon is teeming with hundreds of volcanoes, some of which can spew lava dozens of miles into the moon's thin atmosphere of sulfur dioxide, a chemical compound that is sometimes used to preserve foods on Earth.
A number of different NASA spacecraft have flown by Io since Voyager and captured their own photographs of the moon. But one of the best views of Io is outside of the capabilities of the typical camera.
The photo at the top of this story shows Io in all its volcanic glory in infrared light, which the human eye can't see, captured by the Juno spacecraft's Jovian Infrared Auroral Mapper instrument. Each bright spot is the glow from a volcanic feature on the moon's surface. The image was created by Roman Tkachenko, an amateur astronomer and music producer in Kursk, Russia, and one of the dozens of people who assembles raw data from the Juno spacecraft, which has been orbiting Jupiter since 2016, to produce beautiful photos of the planet and its moons.
Tkachenko took it a step further and identified the features, all 25 of them:
Io's volcanism is the result of a phenomenon known as tidal heating. Io orbits between Jupiter and the planet's other large moons, Europa and Ganymede. This configuration means Io is constantly experiencing the gravitational pull of both its parent planet and its sibling moons. The tugging heats up Io's interior and melts rock to produce magma that spews out from beneath the surface when it can find a crack.
The magma, free to move over Io's surface, pours into existing impact craters and buries them under a fresh new layer of rock as it solidifies. The flowing lava regularly renews the surface of Io, erasing the evidence of violent collisions that are permanently etched on the faces of other celestial bodies, like our moon.
The first images of Io from spacecraft gave no indication that the moon was rolling in volcanoes. Here's the shot taken by Pioneer 11, one of two NASA probes launched in 1973 to study the asteroid belt between Jupiter and Saturn, at left. Pioneer's instruments helped scientists to estimate Io's mass, which then allowed them to determine the moon was made of mostly rock, not ice.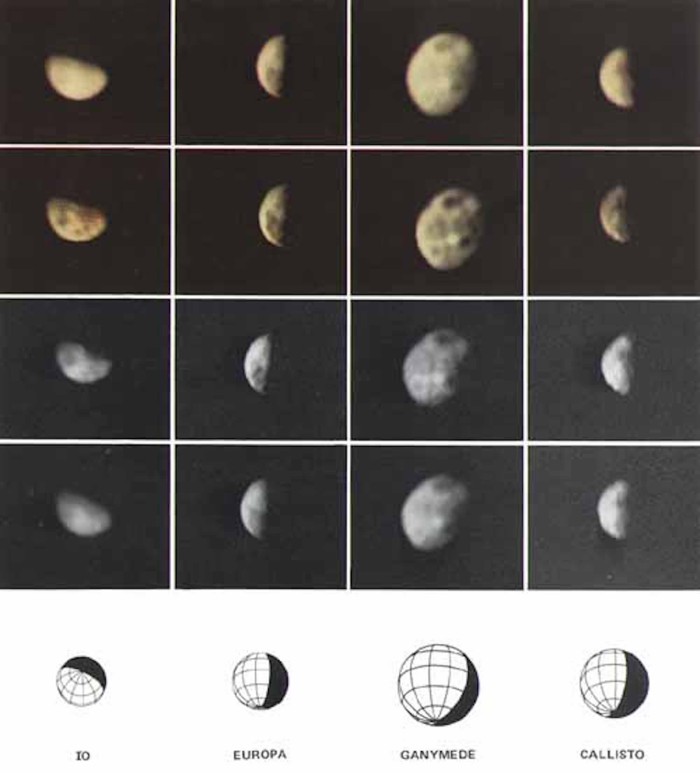 A few years later, in 1979, Voyager 1 caught one of Io's volcanoes in action. "It was so remarkable it was almost shocking," Morabito said in 2002, recalling her discovery of the plume. "I had expected yet another dead, [cratered] moon, and yet this seemed alive."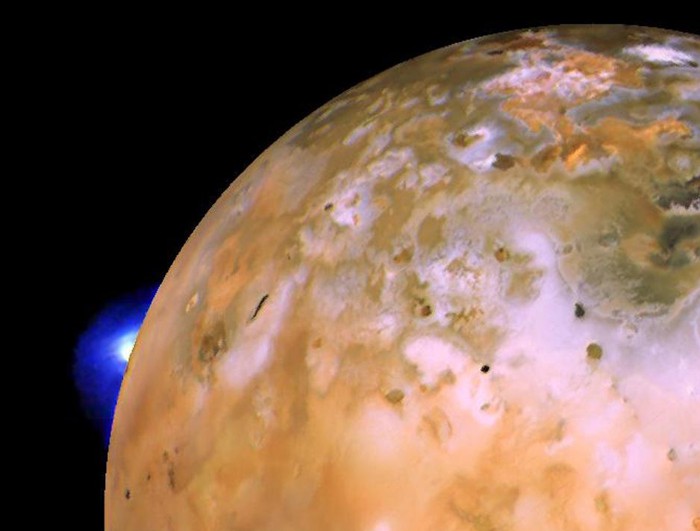 Other NASA spacecraft have documented Io since, including Galileo, which orbited Jupiter for seven years, Cassini, which orbited Saturn for 13 years, and New Horizons, currently on its way to a ring of icy objects beyond Neptune. Photos of Io in true color reveal a world of pale yellows and greens that resembles moldy cheese. Moldy, volcanic cheese.
The Most Important Exchange of the Zuckerberg Hearing
Posted: 11 Apr 2018 07:03 PM PDT
In his second day of congressional hearings, Mark Zuckerberg began the proceedings in the House of Representatives on Wednesday with an identical opening statement to the one he gave in the Senate on Tuesday.
But from that point forward, the proceedings went in a very different direction. The House members were much more aggressive and more pointed in their questioning, repeatedly cutting off the Facebook CEO so he couldn't "filibuster," as Representative Marsha Blackburn put it. Representatives from both parties came back time and again to what Facebook knows, what Facebook tells users about what it knows, and what Facebook lets advertisers do with what it knows.
One particular exchange, with Representative Joe Kennedy III, got to the crux of why it was so hard to pin down Zuckerberg on the extent of Facebook's data-gathering operation.
Throughout the hearings, Zuckerberg fell back on a standard defense about the platform: Facebook users own their data, and therefore have "complete control" over the information that Facebook holds about them. It's true that users can shape their digital representation, including (some things about) how they are targeted on Facebook. It's true that users can download (most of) the content they have entered (in a difficult-to-transport, mishmash format). And it also also true that users can delete their accounts, and the data in them, from Facebook.
But Zuckerberg's standard response is slipperier than it seems. Kennedy pushed Zuckerberg on how accurate that representation really is, though struggled to frame the question precisely enough to pin Zuckerberg down: "Do the advertisers that are using your platform ... get access to information that the user doesn't actually think is either, one, being generated, or, two, is public?" he asked. "One of the challenges with trust here is that there is an awful lot of information that's generated that people don't think that they're generating and that advertisers are being able to target because Facebook collects it."
Many people in the House asked about web-browsing data from beyond Facebook's site and apps, for example. But Facebook collects much more than that. When website operators install a tool called the Facebook pixel, Facebook can track things with even more resolution than a single URL. This is how Facebook describes the tool to marketers:
When someone visits your website and takes an action (for example, buying something), the Facebook pixel is triggered and reports this action. This way, you'll know when a customer took an action after seeing your Facebook ad. You'll also be able to reach this customer again by using a custom audience.
That set of data—all the times a user has triggered a Facebook pixel—is something that Facebook stores and attaches, in some form, to a user's profile. Zuckerberg said in a later exchange that "we only store [web logs] temporarily and we convert the web logs into a set of ad interests that you might be interested in."
If that is an accurate description of the system, it's quite protective of privacy. At the very least, it is not the worst-case scenario one could imagine, and might be a good compromise from Facebook's and many users' perspectives.
But the raw data that Facebook uses to create user-interest inferences is not available to users. It's data about them, but it's not their data. One European Facebook user has been petitioning to see this data—and Facebook acknowledged that it exists—but so far, has been unable to obtain it.
When he responded to Kennedy, Zuckerberg did not acknowledge any of this, but he did admit that Facebook has other types of data that it uses to increase the efficiency of its ads. He said:
My understanding is that the targeting options that are available for advertisers are generally things that are based on what people share. Now once an advertiser chooses how they want to target something, Facebook also does its own work to help rank and determine which ads are going to be interesting to which people. So we may use metadata or other behaviors of what you've shown that you're interested in News Feed or other places in order to make our systems more relevant to you, but that's a little bit different from giving that as an option to an advertiser.
Kennedy responded: "I don't understand how users then own that data."
This apparent contradiction relies on the company's distinction between the content someone has intentionally shared—which Facebook mines for valuable targeting information—and the data that Facebook quietly collects around the web, gathers from physical locations, and infers about users based on people who have a similar digital profile. As the journalist Rob Horning put it, that second set of data is something of a "product" that Facebook makes, a "synthetic" mix of actual data gathered, data purchased from outsiders, and data inferred by machine intelligence.
With Facebook, the concept of owning your data begins to verge on meaningless if it doesn't include that second, more holistic concept: not just the data users create and upload explicitly, but all the other information that has become attached to their profiles by other means.
But one can see, from Facebook's perspective, how complicated that would be. Their techniques for placing users into particular buckets or assigning them certain targeting parameters are literally the basis for the company's valuation. In a less techno-pessimistic time, Zuckerberg described people's data in completely different terms. In October 2013, he told investors that this data helps Facebook "build the clearest models of everything there is to know in the world."
Facebook puts out a series of interests for users to peruse or turn off, but it keeps the models to itself. The models make Facebook ads work well, and that means it helps small and medium-size businesses compete more effectively with megacorporations on this one particular score. Yet they introduce new asymmetries into the world. Gullible people can be targeted over and over with ads for businesses that stop just short of scams. People prone to believing hoaxes and conspiracies can be hit with ads that reinforce their most corrosive beliefs. Politicians can use blizzards of ads to precisely target different voter types.
As with all advertising, one has to ask: When does persuasion become manipulation or coercion? If Facebook advertisers crossed that line, would the company even know it? Dozens of times throughout the proceedings, Zuckerberg testified that he wasn't sure about the specifics of his own service. It seemed preposterous, but with billions of users and millions of advertisers, who exactly could know what was happening?
Most of the ways that people think they protect their privacy can't account for this new and more complex reality, which Kennedy recognized in his closing remark.
"You focus a lot of your testimony ... on the individual privacy aspects of this, but we haven't talked about the societal implications of it ... The underlying issue here is that your platform has become a mix of ... news, entertainment, and social media that is up for manipulation," he said. "The changes to individual privacy don't seem to be sufficient to address that underlying issue."
Paul Ryan's Unrealized Conservative Vision
Posted: 11 Apr 2018 01:58 PM PDT
Paul Ryan's dream for much if not all of his time in Congress was to leave a deeply conservative imprint on American social and fiscal policy—to reshape and slim down the safety-net programs of Medicare, Medicaid, and Social Security so as to control the ballooning national debt.
After 20 years, all he got was some tax cuts.
Ryan will leave the House next year having achieved more in politics than he ever publicly claimed to want—first serving as the Republican nominee for vice president in 2012 and then as speaker three years later. But his ascent to higher elected office sidetracked, and ultimately left behind, his most ambitious policy goals.
A protégé of Jack Kemp, the ex-football star, New York congressman, and federal housing secretary, Ryan arrived in Congress in 1999 just weeks after the Republican-controlled House voted to impeach President Bill Clinton. He first rose to national prominence nearly a decade later, as the policy guy in a trio of up-and-coming Republicans known as the "Young Guns" that included two future House majority leaders, Eric Cantor of Virginia and Kevin McCarthy of California. Campaigning against the spending excesses first of the Bush years and then the Obama administration, Ryan used his perch atop the House Budget Committee to place his proposals to overhaul not only the tax code but Medicare, Medicaid, and the entire social safety net—previously considered part of the third rail of U.S. politics—firmly in the Republican mainstream.
"He was the great budget reformer," Charlie Sykes, a former Wisconsin radio host and friend of Ryan's who broke with him over the election of Donald Trump, said. "He was the guy that got the Republican Party to take entitlement reform and debt reduction seriously."
When Republicans won back the House majority on a wave fueled by the Tea Party uprising, it looked like that fiscal blueprint might be Paul Ryan's legacy. But his own star rose faster than his policy platform. When Mitt Romney tapped Ryan as his running mate, he adopted the image of the earnest conservative wonk more than he did the proposals—voucherizing Medicare and block-granting Medicaid—that had made him famous to begin with. And when Ryan bowed to pressure from his colleagues to replace John Boehner as speaker, he gave up a post he considered his dream job—chairman of the Ways and Means Committee—to lead a divided Republican conference through a time of internal crisis.
The next year, Ryan worried that the election of Hillary Clinton in 2016 would doom his fiscal vision for another four years, and some of his allies in the House and in Wisconsin wondered if he would leave soon if and when she won. But it was a Republican president who ultimately cemented the party's shift away from Ryan-style conservatism.
"The election of Donald Trump essentially ended any prospect of spending reform along those lines," Sykes told me. "And I think there was probably a long period of denial and a long period of negotiation and then a long period of coming to grips with the reality that is Donald Trump's party, not Paul Ryan's party."
After distancing himself from—and occasionally, if mildly, criticizing—the unconventional Republican nominee, Ryan made what his critics saw as a Faustian bargain with Trump as president: The speaker largely overlooked Trump's intemperate tweets, his bashing of immigrants, and his tolerance of racism in exchange for the president's signature on conservative policy victories.
That uneasy alliance helped secure Ryan's lone legacy achievement—a $1.5 trillion tax cut that contained the most far-reaching changes to the code in more than 30 years. But even that legislation fell short of what Ryan had long envisioned. Though it slashed the corporate rate from 35 percent to 21 percent and began to limit costly deductions, it did little to simplify or flatten the code, and the tax cuts for individuals will all expire after seven years.
Addressing reporters on Wednesday, Ryan proclaimed himself pleased with his tenure. He touted the tax bill and noted that under his leadership, the House did pass significant entitlement reform—the repeal of the Affordable Care Act that included $800 billion in cuts to Medicaid. The measure died in the Republican-controlled Senate.
"I have accomplished much of what I came here to do," Ryan said.
It was a curious statement, whitewashing years of advocacy for debt-restraining legislation that never came to pass. "You give him credit for the stiff upper lip, but no he didn't," Sykes said. "When people write the history of this era, it will be the triumph of Trumpism over Ryanism, and that's got to be a bitter pill to swallow."
Ryan's acceptance of Trump and his acquiescence to yet another explosion of deficit spending damaged his reputation among conservatives like Sykes who believed he had bent his principles too far in service to a Republican president. And it drew mockery from Democrats who proclaimed his reputation as a fiscal policy wonk to be a sham.
But Ryan retained the loyalty of Republicans who begged him to take the speaker's job three years ago and viewed his accomplishments—the tax cuts, a regulatory rollback, and higher defense spending chief among them—as much more impressive in an era dominated by congressional impotence. "He has everything to be proud of in his career," Representative Tom Cole of Oklahoma told me. "It's been one of enormous accomplishment. It's changed the trajectory and the thought pattern of the Republican Party."
There's no doubt Ryan changed the trajectory of the GOP, but that change appears already to have run its course. On top of the enormous tax cut Republicans enacted in December, they agreed with Democrats on a $1.3 trillion spending package last month that drew howls of complaint from fiscal hawks. On Monday, the Congressional Budget Office issued a report projecting that annual deficits will once again top $1 trillion, substantially as a result of fiscal policies enacted under Ryan's speakership.
"I don't think any of us are happy with that," Representative Bill Huizenga of Michigan, a Republican friend of Ryan's in the House, said. "I don't think any of us, whenever our careers are done here, can be proud of the deficits. It takes more discipline."
Huizenga credited Ryan for shining "a spotlight on the automatic spending that goes on in our government." With his departure, that spotlight remains—perhaps brighter than he ever thought or hoped it would be.
Are Helicopter Parents Ruining a Generation?
Posted: 11 Apr 2018 04:41 PM PDT
"Initially, helicopter parenting appears to work," says Julie Lythcott-Haims, author of How to Raise an Adult. "As a kid, you're kept safe, you're given direction, and you might get a better grade because the parent is arguing with the teacher." But, ultimately, parents end up getting in the child's way. In the first episode of Home School, The Atlantic's new animated series on parenting, Lythcott-Haims explains how helicopter parenting strips children of agency and the ability to cultivate their own tools to navigate the world. "Our job as parents is—like it or not—to put ourselves out of a job," she says.
This episode of Home School was produced by Elyse Kelly.
Posted: 11 Apr 2018 12:16 PM PDT
Simply a collection of some amazing recent aerial images showing the vast diversity of landscapes across China, from cities to mountains, deserts to sea shores, and much more.
Defending Assad, Russia Cries 'Fake News'
Posted: 11 Apr 2018 10:42 AM PDT
As Russia tells it, reports of an attack over the weekend in the Syrian town of Douma that left victims' mouths foaming and corneas burned do not suggest what the United States and its European allies suspect: that the Russian-backed Syrian government once again used chemical weapons against its own people.
Instead, according to a statement from the Russian Foreign Ministry, they amount to "fake news" spread by the White Helmets. The group of Syrian first responders, which was recently celebrated in a documentary and has provided reliable accounts of such attacks in the past, is in Russia's view actually working "hand in glove with the terrorists" and "other pseudo-humanitarian organizations headquartered in the U.K. and the U.S." The Kremlin characterized the White Helmets' report, which it cosigned with an organization that provides medical services to Syrians, as an effort to prevent the Syrian army from "liberating" Douma and justify military intervention by foreign powers.
When, on Wednesday, Donald Trump warned Russia that "smart!" missiles will soon hurtle toward Syria, to punish Syrian President Bashar al-Assad for the attack, a Russian Foreign Ministry spokeswoman wondered whether the missiles would be smart enough to "eliminate the traces of [the chemical] provocation," in an apparent reference to a staged attack.
At the United Nations, Russian Ambassador Vasily Nebenzya fuzzed and fudged facts in the guise of fact-finding. He announced during an emergency Security Council meeting that Russian specialists had found no evidence of chemical-weapons use in Douma—without mentioning that no one else could confirm that finding, or the contradictory findings of aid and activist groups, because Syrian and Russian forces had restricted access to the area. He called for international chemical-weapons investigators to visit the site of the alleged atrocity immediately (they say they're headed there soon), but then vetoed a U.S. resolution empowering those investigators to assign blame for chemical attacks. He simultaneously urged his fellow ambassadors to presume that a chemical attack had not taken place and noted suggestively that Syrian troops had discovered artisanal chemical factories near Douma maintained by the rebel group Jaish al-Islam.
"We need to get to the bottom of" what took place and not "prejudge" the outcome of the inquiry, Nebenzya declared, as he prejudged the outcome and dove down a rabbit hole of conspiracy-minded speculation about what transpired in Douma. The footage of men, women, and children suffering from alleged chemical exposure, he mused, may have been staged to distract attention from the West's botched attempt to blame Russia for a nerve-agent attack against a former Russian spy in the English city of Salisbury. (The United Kingdom has determined that the poison used was of a type developed in Russia but has yet to definitively prove Russian involvement.) He claimed that American "instructors" were training Syrian opposition fighters to conduct chemical "provocations" as "a pretext for a strike" and hinted that the United States might have also somehow been behind a chemical-weapons attack last year, which provoked U.S. retaliatory strikes and a subsequent UN investigation pinned on the Syrian government. (There is no credible evidence of this.) He spoke darkly of a coordinated American, British, and French campaign against Russia, stretching from Syria to Salisbury.
It was hard to keep track of the interlocking false-flag operations claimed by Russian officials: Just days earlier, Nebenzya had argued in the very same venue that the accusations against the Kremlin in the spy-poisoning case constituted a plot by foreign intelligence agencies to discredit Russia's involvement in Syria. In that Security Council session, Nebenzya had likened Western countries to the Queen of Hearts in Alice's Adventures in Wonderland, who during a trial calls for the sentence to come before the verdict. "There is another very good quote from Alice in Wonderland which is: 'Sometimes I've believed as many as six impossible things before breakfast,'" retorted Britain's ambassador to the UN. "That's the quote [that] suits my Russian colleague best."
The showdown over the possible chemical attack in Syria is about the plight of Douma's residents, and the preservation of international rules of war, and plummeting relations between Russia and the West. But it is also about the eroding basis of fact about what's happening in Syria, and the consequences of the fake newsification of the conflict for international action to end it. All wars are foggy and narrated differently by the warring parties, but Syria's is particularly so. As a result of the confounding complexity of the civil and proxy conflict and its expression, due to the absence of independent media or monitoring groups in much of the country, largely through unverified social-media posts and state propaganda, "there is no common agreement on what is true," the UN expert Richard Gowan recently wrote. This, he said, makes it extremely challenging to "speak truth to power" in forums such as the United Nations.
Gowan cited the example of how Russia had opposed a proposal in the Security Council in February for a ceasefire in Eastern Ghouta, which includes Douma, by dismissing reports of a brutal Syrian bombardment of the rebel enclave as "mass psychosis" that overlooked the damage Ghouta-based militants were inflicting on Damascus. "What we've been seeing over Ghouta is something that we've seen increasingly frequently in UN debates over Syria, which is [U.S. ambassador to the United Nations] Nikki Haley, the Brits, the French coming to the Council trying to shame the Russians, using the fact that we have so much horrific evidence of what's going on on the ground … and the Russians not merely ignoring that but effectively questioning whether [it's] fake news—implying that everything is propaganda being produced by the rebels," Gowan told me.
Russia's efforts to muddy the waters in Syria can be effective because there's mud enough to churn up. Rebel fighters really did fire mortars at Damascus. It really is premature at the moment to state conclusively that chemical weapons were used in Douma, let alone who used them, though Western governments and international monitors like the World Health Organization strongly suspect that they were. But, as Peter Pomerantsev wrote in The Atlantic in 2014, these efforts are also a signature of the "new Russia," which "doesn't just deal in the petty disinformation, forgeries, lies, leaks, and cyber-sabotage usually associated with information warfare. It reinvents reality, creating mass hallucinations that then translate into political action. … We're rendered stunned, spun, and flummoxed by the Kremlin's weaponization of absurdity and unreality."
"If nothing is true," Pomerantsev observed, "then anything is possible"—even, the Kremlin would have you believe, that those watching news out of Douma this week can't trust their lying eyes.
Posted: 11 Apr 2018 12:33 PM PDT
Though diagnosed in 2001, the pop titan Mariah Carey kept quiet about her mental illness until speaking to People for this week's cover story titled, "My Battle With Bipolar Disorder." It was only recently that she began receiving treatment for her swings between hypomania and depression, having previously lived in denial of her bipolar II disorder. She says she's now going public because she's "in a really good place right now" and is "hopeful we can get to a place where the stigma is lifted from people going through anything alone."
The reaction online thus far has been largely understanding and empathetic, lauding Carey for being truthful and expressing sympathy for what she's gone through. For some in the public, it's a moment to reconsider their perception of the self-proclaimed elusive chanteuse. In a Good Morning America segment, Robin Roberts read a representative tweet from someone who said, "I've always loved her music, I didn't like her, but now I understand and respect her."
Right there is a sign of widespread contradictory attitudes around mental health and the "diva" celebrity class for which Carey has been the mascot. For years, she's been nearly as discussed for her personal dramas as for her music. Apparent meltdowns, feuds, and lavish displays of vanity created a persona that some found poignant, some found campily amusing, and some found horrifying. Fans and skeptics alike often employed the word crazy—partly as speculation about Carey's mental health, but more as an aesthetic description, painting her outlandishness as part of an act for public enjoyment.
"Who doesn't love it when celebrities go crazy?" began a Carey-appreciation post from a blogger at NewNowNext in 2016. "Whether it's Britney or Lindsay, or even Amanda Bynes, we all just plop down on the couch with popcorn and watch the spectacle unfurl. For me, though, there's no one who does crazy like Mariah Carey, mainly because she's never completely gone off the deep end and yet never completely swam to the shores of sanity." What followed was a listicle of Carey's erratic milestones—her cartoonish MTV Cribs episode, her feigned ignorance of her celebrity rivals, and her hospitalization after behaving oddly on TRL. As the post suggested, the popular notion of Carey as the "best" of the "crazy" celebrities (not coincidentally, female ones) relied on the idea that she was not actually "off the deep end." It was presumed fair game to LOL at her.
It'd be presumptuous to now suggest that every viral Mariah moment was a symptom of bipolar disorder. But it'd be insensitive not to account for an element of suffering in them, either. "For a long time I thought I had a severe sleep disorder," Carey said to People. "But it wasn't normal insomnia and I wasn't lying awake counting sheep. I was working and working and working … I was irritable and in constant fear of letting people down. It turns out that I was experiencing a form of mania."
Shame around the diagnosis itself worsened the problem, she told People. Indeed, the stigma against talking about one's own struggles with mental health is real, demonstrated in surveys showing that many Americans don't want people with mental disorders in their workplace or marrying into their family. But in the specific and highly symbolic realm of celebrity, at least, attitudes do appear to be changing. Stars like Catherine Zeta-Jones and Demi Lovato have continued to enjoy career success after talking about their bipolar disorder, led by the tireless and hilarious confessional career of Carrie Fisher, who also helped push the conversation forward on depression and addiction.
Pop culture may, in fact, be in a transitional phase when it comes to mental health. It's still apparently okay to mock someone as "whacko" … until they're diagnosed. Britney Spears's 2007 head-shaving episode was, for years, the easiest punchline in any celebrity gossip conversation. But a reevaluation of her troubles began recently, tied to the pop star speaking openly in 2013 about having bipolar disorder. When, last year on the Grammys red carpet, Katy Perry slung mild Spears-referencing jokes about her own pixie cut—"It's called taking care of your mental health … I haven't shaved my head yet"—she was blasted on social media for making light of a serious struggle.
To ask whether a Spears-like reversal might happen regarding Carey—no more chuckling about New Year's Eve 2016, maybe—is to edge into another dicey topic: believability. Already, you can find plenty of tweets calling the bipolar admission an "excuse" for bad behavior, positing that it's a PR tactic for sympathy. It's, of course, natural to be skeptical of everything a pop star says about their lives: Pop is about artifice. But going out of one's way to question a reported diagnosis certainly only feeds the stigma around talking about mental health. And it fits into a particularly gendered pattern of women's pain and traumas being reflexively doubted.
What's fascinating is how putting a clinical label on an individual changes the conversation, even when there have long been compelling reasons to talk about their behavior as more than arrogant silliness. Carey has, for decades, spoken about the immense stress of having been thrust into the public spotlight soon after high school and struggling to stay there. She's also talked about her early years of being manipulated by her manager and ex-husband Tommy Mottola. Gaslighting by the industry is why, for example, she strains to only be seen on camera from her right side, she's said. But her life story alone hasn't been enough to get Carey seen as a three-dimensional human. Maybe diagnosis will.
Paul Ryan Personifies the Devil's Bargain the GOP Struck With Trump
Posted: 11 Apr 2018 10:54 AM PDT
Paul Ryan, who once aspired to advance the vision of conservative icon Jack Kemp, will leave Washington carrying a more tarnished legacy—as the most important enabler of Donald Trump.
No one in the GOP was better equipped, by position and disposition alike, to resist Trump's racially infused, insular nationalism, or to define a more inclusive competing vision for the party. Instead, Ryan chose to tolerate both Trump's personal excesses and his racially polarizing words and deeds as the price worth paying to advance Ryan's own top priorities: cutting spending; regulations; and above all, taxes. The result was that Ryan, more than any other prominent Republican, personified the devil's bargain the GOP has signed with Trump. And his departure crystallizes the difficult choices Republicans face as Trump redefines the party in his belligerent image.
From the exhaustive reporting of Politico's Tim Alberta, who was first to telegraph that Ryan was likely to retire, we know that the speaker, expecting a Trump defeat, planned to deliver a speech on Election Night in 2016. He intended to denounce Trump's racially polarizing agenda as a political dead end and a betrayal of conservatism's ideals. Instead, when Trump won, Ryan folded the speech back into his jacket pocket—where it has receded deeper ever since.
Throughout his career, Ryan has presented himself as a disciple of Kemp, the ebullient former pro-football player and Reagan-era Republican congressman who sought to expand the party's appeal to non-white communities. Ryan idolized Kemp and even worked for him: The future speaker was a young staffer at Kemp's think tank, Empower America, in the early 1990s.
But after Trump took office, Ryan blinked at confronting the president's appeals to white racial resentments. Pressed for reaction to comments like Trump's reported description of African nations as "shithole" countries, Ryan managed to mumble the bare minimum of plausible criticism: "The first thing that came to my mind was very unfortunate, unhelpful." For most people genuinely distressed by Trump's remarks, "unfortunate" and "unhelpful" were probably not the first words that came to mind; "racist" and "xenophobic" were.
Even more consequential was Ryan's refusal to challenge Trump on behalf of the young undocumented immigrants included in former President Barack Obama's Deferred Action for Childhood Arrivals program. Though the speaker repeatedly promised the "Dreamers" that Congress would protect them, he has allowed the legislation that would have preserved their legal status to wither, after Trump and House Republican hardliners insisted on linking it to poison-pill provisions that would slash legal immigration.
"I worked with him back in his days of working for Jack Kemp at Empower America," Frank Sharry, the executive director of the pro-immigrant advocacy group America's Voice, told me Wednesday. "He was one of the most committed pro-immigrant, pro-immigration libertarians I've encountered in my three decades in D.C. Then, after ascending to one of the most powerful positions in the nation, he talked a good game and did nothing—except front for Trump's nativism."
On Trump's excesses, Ryan followed a similar pattern of denial. Those who imagined he would defend the law-enforcement institutions that Trump has subjected to unprecedented attacks were invariably disappointed. At a critical moment in the standoff between the Justice Department and House Intelligence Committee Chairman Devin Nunes—over access to highly classified surveillance warrants—Ryan intervened to support Nunes. He was, by extension, supporting Trump, whom Nunes was hoping to assist by raising doubts about the initial justification for the investigation into Russian election interference. On Special Counsel Robert Mueller's investigation itself, Ryan has mouthed the right sentiments about allowing the inquiry to proceed without intervention. But he's resolutely refused to consider legislation to ensure that it could.
Month after month, Ryan signaled that as long as Trump provided a vehicle for advancing the speaker's own goals of retrenching government—especially by cutting taxes—he would be willing to defend (or at least minimize) almost any presidential outrage. Ryan was hardly alone in broadcasting that message—every other major Republican congressional leader did, too. But it was especially powerful coming from a speaker who had fashioned himself as both a champion of inclusion and a policy wonk motivated more by ideas than partisan maneuvering.
The result of all this inaction has been the transformation of the GOP majorities into the see-no-evil Congress, with rank-and-file Republicans and their leaders repeating the same mantra: Move along folks, there's nothing to see here.
That instinct is most apparent in their limp response to Trump's threats against Mueller, but it extends far beyond the Russia investigation. Just this week, legislators with oversight responsibilities for the Environmental Protection Agency declared they saw no reason to investigate the multiple controversies converging on EPA Administrator Scott Pruitt. It's also evident in legislators' policy choices, including the reluctance of even farm-state Republicans dubious of Trump's threatened trade war with China to personally criticize the president.
Ryan more than any other Republican paved the path for this subjugation to Trump—if only because he provided the most viable rallying point for an alternative, optimistic, inclusive vision and yet chose to submit. He leaves the party lashed to a volatile, impulsive leader who is systematically stamping it as a vehicle for white racial resentment, even as the nation grows kaleidoscopically more diverse.
Maybe the vision that Ryan claims to champion would have lost out to Trump anyway, given how heavily the GOP now relies on the voters—older, blue-collar, evangelical, and non-urban whites—most uneasy about the demographic and economic changes remaking America. Ryan's tragedy is that he never tried to find out.
<em>The Rider</em> Is the Best Film of 2018 So Far
Posted: 11 Apr 2018 01:11 PM PDT
Brady Blackburn (Brady Jandreau), the protagonist of The Rider, was a rodeo cowboy until a few months ago, when he fell off a bucking horse and suffered a traumatic head injury. With a metal plate in his head and doctor's orders never to return to the saddle, Brady mostly finds himself wandering around South Dakota's Pine Ridge Reservation (where he lives with his father and sister) with little to do. In the cruelest irony, the brain damage has given rise to a strange symptom: One of Brady's hands sometimes locks into a clenched fist, physically unable to let go of whatever he's holding onto.
It's the one metaphor The Rider's writer and director, Chloé Zhao, allows herself in her second movie, which debuted at last year's Cannes Film Festival before getting a surprise slew of nominations at this year's Film Independent Spirit Awards, prior to its stateside release. That critical attention isn't misplaced. The Rider is a powerful, confident work that blends fact and fiction to create an authentic portrait of life in South Dakota's Sioux community. At the tale's center is a man struggling to put aside the one thing that gave his life meaning, even though he knows it could kill him if he doesn't.
Zhao, a Chinese director who studied filmmaking in U.S., also set her first work in the Pine Ridge Reservation: Titled Songs My Brothers Taught Me, the movie focused on the bond between a Lakota Sioux girl and her older brother, and the bleak conditions of their life. The film never felt sensationalistic, even if it was miserably one-note at times. But while making that movie, Zhao met the Jandreau family at the center of The Rider and worked with them to re-create the real-life story of Brady's injury and recovery process. (The performers all play fictionalized versions of themselves, but with a different surname.)
Though none of the central cast has acted professionally before, The Rider doesn't come off as amateurish. Brady Jandreau's performance as Brady Blackburn is astonishingly restrained and mature. As his hard-bitten father, Wayne, and autistic sister, Lilly, Tim and Lilly Jandreau are similarly impressive—to the extent that I spent the whole movie wondering if I had seen the actor playing Wayne in another film. (I didn't know, going in, that The Rider was a quasi-documentary—Zhao says the narrative is about 50 percent real, 50 percent exaggerated).
Thankfully, The Rider doesn't engage in the kind of elegiac allegories that stories about men and horses are so often guilty of. The animals Brady works with and trains are real creatures to him; they're not symbols of innocence lost or a bygone way of life, and the film's verisimilitude depends on that literalness. Brady's world of South Dakota's American Indian cowboys might be unfamiliar to many viewers, as might his attachment to the extremely dangerous rodeo life. But The Rider nonetheless feels broadly accessible as a story of a man losing something he really loves.
The first 30 minutes or so of the movie settles the viewer into the particulars of Brady's life. His friends are all cowboys wondering when he'll get back on the saddle; his family lives a shoestring life on the reservation (his dad drinks a little too much, his sister has developmental issues, and his mother, it's implied, died of a rodeo-related accident long ago). But just as I worried that Zhao was again leaning into the unceasingly grim tone of her last film, Brady takes an odd job training a wild horse that a neighbor recently purchased.
There's a remarkable training sequence that follows, one which Zhao allows to play out near-wordlessly, aside from Brady giving simple commands and trying to coax the horse into accepting him on its back. In that moment, the audience witnesses how strong Brady's connection to horses is, how skilled he is at bonding with them, and just how deeply he must feel his inability to ride. The naturalism of the scene, too, is incredible; the animal seems genuinely hostile before eventually calming down, through whatever feats of movie magic.
The rest of the film revolves around Brady slowly coming to terms with his new life, and fighting with his father over how involved he can still be in the rodeo world. Brady tries training animals, and coaching other riders, even knowing the immense risks of getting another head injury. He also takes a dull shelf-stocking gig at a supermarket, where (in one melancholy scene) he's recognized by two young rodeo fans who ask, with a hint of worry in their voice, if this is his new full-time job. The tension between Brady's old life and his new one guides the whole movie; there's understandable anxiety anytime he's near a horse, even though the audience knows it's the only time he's happy.
The Rider is the best film I've seen so far in 2018 (with the caveat that there are many months to go, of course). It also feels like the announcement of a major artistic talent in Zhao. She blends narrative with documentary seamlessly, giving the audience a glimpse into a way of life rarely seen on the big screen, without exaggerating its difficulties. She strikes another key balance, too: between conveying the dangers of Brady's risk-taking, and capturing the freedom he feels whenever he's in the saddle. Zhao clearly understands that universal conflict between desire and reality, and with The Rider, she's dramatized it beautifully.
When a Bigger Penis Means Swifter Extinction
Posted: 11 Apr 2018 10:00 AM PDT
The oldest penis ever found is 425 million years old, and belongs to an animal whose scientific name—Colymbosathon ecplecticos—means "astounding swimmer with a large penis." Large is relative, though. The entire creature is just a fifth of an inch long, but for its size, its penis is still "large and stout," according to its discoverers.
That's not unusual for the ostracods—the ancient group of crustaceans to which Colymbosathon belongs. From their origins almost half a billion years ago, these animals have diversified into some 70,000 species. At first glance, they look like little seeds. Look closer, and you'll see what appear to be distorted shrimps, encased in hard, clam-like shells. Male shells tend to be longer than female ones, because they have to accommodate a pair of large penises, and outrageously big sperm that, when uncoiled, can be six times as long as the ostracod itself. In some species, all of this reproductive gear can take up a third of the male's shell.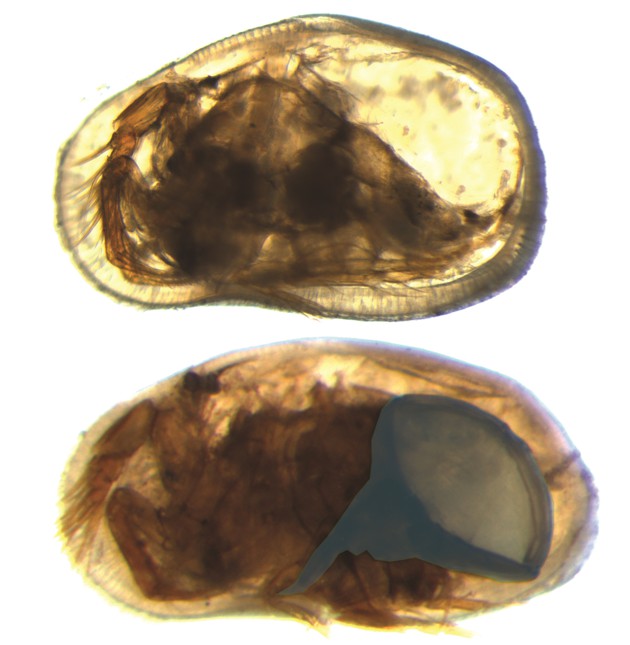 This anatomical extravagance is the result of intense sexual selection, where organisms evolve traits that give them an edge in the competition for mates. That competition leads to excessive body parts, like peacock tails or deer antlers. It leads to colorful plumage and flashy courtship displays. In many groups—ostracods, flies, ducks, dolphins—it sculpts genitals and sperm into an extraordinary diversity of shapes and sizes. And in the ostracods, it can lead to oblivion.
By studying dozens of fossilized ostracods, Maria João Fernandes Martins from the Smithsonian Institution and her colleagues have found that species where males are disproportionately bigger than females—and so invest more heavily in sex, and have larger penises—disappear far more quickly. They say that it's not size that matters, but what you do with it; what ostracods do with it is go extinct.
Many scientists have tried to predict how sexual selection might influence a species' fate. "Does it make organisms more susceptible to collapse because they are too big or too flashy?" says Patricia Brennan from the University of Massachusetts at Amherst. "Or does it make them better able to overcome challenges because they have better genes, or are somehow better adapted to their environments?"
There are several studies that support both of these conflicting possibilities, showing variously that sexual selection can protect against extinction, lead to it, or neither. But almost all of this research focused on animals that are still alive, and merely estimated their odds of going extinct by looking at population trends, local disappearances, or conservation status. "A lot of these results are ambiguous," says Fernandes Martins. "When you work on living species, you're not actually analyzing extinction."
That's why she and her team, led by Gene Hunt, decided to study ostracods. Their hard shells can withstand the ravages of time, so there are plenty of ostracod fossils to examine. Different species have distinctive shapes, so it's easy to chart the rise and fall of particular lineages over time. Males are more elongated than females, so it's also easy to tell the sexes apart—a rarity among prehistoric creatures. And among males, shell size reflects penis size, so that even when these soft organs have long since decayed, you can estimate their dimensions by looking at the entire animal.
Fernandes Martins did this for 93 ostracod species, which lived between 66 and 84 million years ago in what is now Mississippi. She found that those where males were biggest relative to females went extinct 10 times faster than those whose males were much smaller. On average, species whose males invested most heavily in their sexual organs persisted for just 1.6 million years. By constrast, species whose males stepped away from the sexual rat race persisted for 15.5 million years.
Perhaps that's because it takes a lot of energy to build large sex organs and long sperm—energy that could go towards other adaptations. "In the short term, it's beneficial for the individual, since he'll have more babies," says Fernandes Martins. "But in the long-term, it can be a problem. If you're investing in reproduction, you're not investing in coping with a changing environment."
"It's a great study," says Brennan, "but it's hard to predict how representative ostracods may be of larger [animals] that reproduce much more slowly and in smaller numbers." Are elephant seals, whose males can outweigh females by more than four times, doomed to extinction? Is the peacock's tail a death sentence? "We can't answer that," says Fernandes Martins. "It's just one study."
"But science, importantly, gets done one study at a time," says Scott Pitnick from Syracuse University, who would love to see more work in this vein. "There may not be a singular rule. The reality is probably that sexual selection can protect species from extinction or increase extinction risk according to lots of variables that differ across species and environments."
The ostracods also "highlights how important it is for us to understand sperm evolution if we hope to attain a full understanding of biodiversity," Pitnick adds. Since Darwin, evolutionary biologists have tried to understand the evolution of extreme traits that seem costly and counterproductive, from heavy horns to conspicuous plumage. Pitnick thinks of giant sperm in the same way—as weapons and ornaments, much like an elk's antlers or a stag beetle's horns.
Fernandes Martins adds that female ostracods aren't passive players. By mating with several males and selecting whose sperm gets to fertilize their eggs, they might be the final arbiters of any sexual competitions. This kind of cryptic choice is widespread in the animal kingdom, and is much harder to study, partly because female anatomy is often much more complicated.
"We know a lot less about the females, but we know that they have a story to tell," says Fernandes Martins.
Posted: 11 Apr 2018 12:00 PM PDT
Paul Ryan announced Wednesday morning that that he will not run for reelection in his Wisconsin district, ending his tumultuous, historical, and brief tenure as speaker of the House.
Throughout his career in Washington, Ryan enjoyed the reputation of being a policy whiz and a fastidious student of the federal budget. Among audiences in the nation's often innumerate capital, an appendix has a kind of talismanic power, and Ryan dazzled the media with reams of appendices and analyses showing that the federal government was spending too much and taxing too much. In his detailed blueprints of future dream budgets, he envisioned a world that would have pleased his favorite writer, Ayn Rand—a world where winners are prized, and welfare is slashed, unlocking the animal spirits of capitalism.
Above all, Ryan rose to prominence under President Barack Obama by weaponizing federal deficits, and winning plaudits from centrists for his detailed charts showing the dangers fiscal shortfalls posed to  America's future. Yet Ryan leaves office just days after a report from the nonpartisan Congressional Budget Office found that the Republican-controlled government under Ryan's leadership has, in a matter of months, increased deficits in the 2018 to 2022 period by more than $1.2 trillion. Where did that $1.2 trillion come from? First, it comes from the corporate tax cut that Ryan not only designed but also promoted on television and pushed through the House. Second, it comes from higher spending across the government in an omnibus bill signed by President Donald Trump in February. In short, Paul Ryan, who built his entire career on reining in the national debt, has overseen one of the largest peacetime explosions of debt in modern American history.
It's hard to overstate how dramatic this reversal has been. In 2011, Ryan was praised by the anti-debt Concord Coalition, even earning a "Fiscy" award, for "being the first [congressman] in several years to step forward with a specific scorable budget plan that would actually solve the nation's long-term structural deficits." But Republican tax and spending policies have added $200 billion to the deficit in 2018, alone. In 2013, Ryan criticized Obama for running "four straight trillion-dollar deficits." Yet, the U.S. is currently projected to run trillion-dollar deficits in perpetuity, starting in 2020.
In the final analysis, Republicans, led by folks like Ryan, made deficits into a boogeyman to block support for cash-strapped states and adults without jobs in the aftermath of the Great Recession, when unemployment was higher than 9 percent. But under Trump, when the need for deficit-financed stimulus had gone down, he and other Republicans blew up the deficit anyway.
Why do deficits matter, in the first place? Do they matter? There is no settled science on the question. Conservative economists say they prefer smaller deficits. Leftist economists say that deficits don't really matter as long as a country controls its own currency. A middle-of-the-road view is that large deficits are a bit like strong medicine: Very beneficial in moderate doses when the patient is sick, but potentially harmful in overuse when the patient has recovered.
When Obama took office in the middle of the Great Recession, the American economy was sick. Republicans pushed back against Democratic proposals, refusing to sign off on policies that would have used tax cuts and direct spending to immediately reduce unemployment. After Republicans took the White House, Ryan shepherded the largest non-wartime, expansion-era tax cut in American history, which almost all experts say will disproportionately benefit rich shareholders in the long run.
Ryan coasted on a reputation for being a sui generis Washington creature—smooth starch-suited politician on the outside, meticulous tweed-jacketed academic on the inside. But his legacy may be quite different. Ryan presented himself for years as a debt warrior. He blasted deficits to weaken a Democratic president and, once in power, oversaw a historic peacetime run-up in deficits to benefit multinational companies and rich Republican donors, much of whose wealth is tied up in stocks in those very companies.
Judging from that record, it's reasonable to conclude that's what Ryan really cared about: Shifting the income distribution of the United States even more  towards the wealthy. In that case, the trouble with Ryan is not that he's an unusually mendacious or cynical politician. It's that he was a typical pol, using a fear-based campaign to gain public support for  advancing the private interests of the financial elite. For all his singular laurels, Paul Ryan turned out to be a cliché.
The Teachers' Movement Goes Virtual
Posted: 11 Apr 2018 09:30 AM PDT
When West Virginia teachers initiated a nine-day labor strike this past winter, they secured national attention and a 5 percent pay raise. Oklahoma and Kentucky educators followed suit, with Arizona teachers threatening to do the same. Amid all this organizing was another strike threat, not previously reported, last week in California: between teachers in online classrooms and the organization that employs them.
Students enrolled in virtual schools (sometimes called "cyber schools" or "virtual academies") take their classes online. It's a small phenomenon, representing less than 1 percent of students, but a fast-growing one. According to the National Education Policy Center, about 279,000 students enrolled in virtual schools in 2016, up from roughly 200,000 in 2012. Education experts have been concerned by the growth of virtual K-12 education, especially virtual charter schools, which are publicly funded and privately managed. U.S. Education Secretary Betsy DeVos has touted virtual charter schooling as a particularly ripe area for expansion, emphasizing its flexibility and potential to offer courses that a student's traditional school might not have. But, in practice, virtual schools, especially charters, have tended to deliver significantly lower academic results than brick-and-mortar ones. "Academic benefits from online charter schools are currently the exception rather than the rule," wrote the authors of a 2015 report from the Stanford Center for Research on Education Outcomes.
While some teachers gravitate to virtual charters because of the flexibility it offers, salaries can be low, and class sizes are, on average, much larger than in brick-and-mortar charter schools or traditional public schools. (Though virtual teachers don't have to manage physical classrooms, large class sizes still equate to a heavier workload.) The overwhelming majority of virtual teachers are not unionized. But in 2014, educators at California Virtual Academies (CAVA), California's largest network of online charter schools with more than 10,000 students and about 450 teachers, decided to create a union, California Virtual Educators United, under the umbrella of the California Teachers Association. After two years of legal battles, CAVA recognized the teachers' union, and starting in September 2016, the parties began negotiating their first contract over salaries, class sizes, and other issues.
The negotiations represent an important test case of how educators might wield power in a future where online education becomes even more common. According to Brianna Carroll, a high-school social-science teacher in Livermore, California, and president of the teachers' union, bargaining had been slow-going, especially in recent weeks, when negotiators hit an impasse over class size. Educators said the number of students under their supervision had spiraled out of control, with some teachers stuck overseeing virtual classrooms exceeding forty students, and demanded class sizes be capped. "Either you have teachers who are burning themselves out because they're trying to meet the needs of everyone, or you aren't meeting the needs of everyone," Carroll told me. "It's really one or the other."
April Warren, CAVA's head of schools, declined to comment on many details of the negotiations. "CAVA is dedicated to working together with CVEU to reach a fair and equitable settlement so that we may continue to build upon CAVA's unique and special achievements in support of the students and families across California," she told me in an email.
While virtual schools across the country face some of the same struggles roiling traditional public schools, namely decreased state funding per pupil even after local economies have rebounded since the recession, virtual teachers also have to reckon with a newer threat: the involvement of for-profit companies that seek to deliver profits to their investors. CAVA, for instance, is a nonprofit network, but its operations are deeply intertwined with K12 Inc., a publicly traded company based in Virginia. K12, founded in 2000 by William Bennett, the education secretary under Ronald Reagan, and Ronald Packard, a former Goldman Sachs banker, is the nation's largest supplier of management services and curriculum for virtual charters. The company, according to Education Week, has built a powerful lobbying operation in more than 20 states.
While CAVA describes its schools as independent, Jessica Calefati of San Jose's The Mercury News, who investigated the arrangement back in 2016, found tax records showing that K12 employees themselves had established more than a dozen online schools in California. CAVA contracts with K12 for all sorts of services: The company provides the schools' curricula, oversees their budgets, trains teachers, offers technical assistance, and even handles media communications. Calefati wrote, "Accountants and financial analysts interviewed by this newspaper, including several who specialize in school finance, say they've never seen anything quite like the arrangement between K12 and the public online academies." (A CAVA official called The Mercury News investigation a "gross mischaracterization" of the organization's work.)
CAVA teachers say they organized a union in part to push back on K12's corporate influence over their schools. "For so long it's been focused on how to use this charter-school concept to turn a dollar, rather than how to use online tools to support more students," said Carroll, the union president. "We're really using the union to push CAVA to have different goals."
The virtual charter network might benefit from some new goals. In 2016, then-state Attorney General Kamala Harris alleged that K12 and CAVA had used false advertising and inflated their student-attendance numbers to collect extra state funds. Harris also alleged that K12 had trapped the network in debt by saddling CAVA with an unfair contract. CAVA and K12 agreed that year to settle with the state for $168.5 million. K12 emphasized it had admitted no wrongdoing, and said the attorney general "grossly mischaracterized the value of the settlement just as it did with regard to the issues it investigated." In an email to The Atlantic, the K12 spokesperson Michael Kraft disputed the AG's characterization of the schools as indebted. Also in 2016, The Mercury News reported that fewer than half of CAVA's high-schoolers earned diplomas, and almost none were qualified to attend the state's public universities. (K12 disputes this, noting the state does not always have reliable data for nontraditional schools with higher student mobility rates.) CAVA was also hit with a nearly $2 million fine in 2017 after California's Department of Education found continued issues with attendance reporting and other practices. (CAVA disputed this, releasing a statement that CAVA schools "demonstrated they were consistently operating in full compliance with all state laws and regulations" and planned to appeal the financial penalty.)
Last fall, faced with a stalemate with CAVA over salaries, workday length, and class size, the teachers authorized a strike: More than 90 percent of the 450-member union voted to back their bargaining team if it called for walking off the job. Shortly after that, CAVA administrators tentatively agreed to some new concessions, according to copies of signed agreements provided by the union: a pay raise, a shorter work year, and fewer employment duties, among others.

Still, the fight around class size remained unresolved. CAVA teachers argued that class-size limits would improve academic quality. Carroll said the charter network maintained during negotiations that caps would hinder their needed flexibility. (CAVA declined to comment on its position on class sizes.) When they were still unable to reach an agreement, following a two-day fact-finding mediation last week, union leaders announced they were preparing for a first-of-its-kind strike. A virtual-charter strike would have meant that all online classes would be canceled, and teachers would meet in person to picket at locations such as the CAVA offices in Simi Valley. The strike was to be held in late April or early May.
But the day after the teachers' strike announcement, April Warren, CAVA's head of schools, proposed a compromise resolution: Classrooms could be capped at about 30 students, according to a copy of the signed agreement provided by the union, and if a classroom were to exceed that threshold, the teacher would be compensated accordingly. The teachers agreed. "I think the strike played a huge role in helping us resolve this, because that's what CAVA was constantly saying—'well, we don't want a strike,'" Carroll said. Warren declined to comment on the strike threat, but on Monday, she confirmed the parties had reached a tentative agreement and were "working on a timeline for full ratification." A spokesman for K12 declined to comment.
Carroll says teachers at other virtual charter networks have been reaching out to her, intrigued by her and her colleagues' union work. While the West Virginia and Oklahoma teacher strikes demonstrate how educators at traditional public schools can still assert formidable collective power, just 11 percent of charters in the United States are currently unionized, and among virtual charters, that number stands at 9 percent. There are several reasons for this: Most charter-school backers and funders take a relatively anti-union stance, asserting that unions will impede a school's flexibility, and therefore its ability to deliver the best education possible for students. Unions have also been slow to organize charter-school teachers, long viewing them as scabs who threaten their livelihoods. Labor groups have softened their stance towards charter teachers in recent years, but tensions remain as unions continue to work politically to halt charter-school growth.
A successful contract negotiation for CAVA teachers, though, could help ignite similar efforts elsewhere. The anything-goes approach to virtual education has made it alluring to operators trying to cut costs or make a buck. But if their workers have any say in the matter, online charters' freewheeling days may be numbered. That would be good not just for educators but for the students entrusted to them.
Posted: 11 Apr 2018 11:57 AM PDT
Paul Ryan, like Herman Melville's Bartleby, would prefer not to.
He would prefer not to stick around much longer in an increasingly toxic Washington. He would prefer not to have to drag himself through another cycle of fundraisers. He would prefer not to have to grapple with a splintered caucus and conservatives who periodically threaten to depose him. He would prefer not to risk losing the speakership, should Republicans lose the House in November.
Most of all, however, one gets the sense that he would prefer not to have to deal with President Trump.
Ryan, the speaker of the House, announced on Wednesday that he will retire from Congress at the end of this term. The most charitable explanation is this: Ryan never wanted the speaker's job anyway but was thrust into it when John Boehner retired. Who can blame him for not wanting to be the man standing between a volatile caucus, and a president whom he doesn't like, who doesn't respect him, and who doesn't care a whit for the kind of conservatism that has motivated Ryan throughout his long career in government?
Yet if a sense of duty is what motivated Ryan to take the speaker's gavel, he is turning his back on duty by deciding to leave. Faced with an out-of-control president of his own party, the speaker has decided he'd rather quit than deal with it. Ryan's retirement caps more than a year in which the House, along with the Senate, has abdicated its responsibility to hold the executive branch in check. Retirement just formally ratifies what has been clear since January 2017.
Time after time, Republican members of Congress have had opportunities to hold Trump accountable, on matters ranging from personal conduct to political interference in criminal investigations to the fighting of wars, and time after time, they have opted against. Now, some members are taking that to its logical conclusion by leaving Congress altogether. It's not just Ryan. It's also Representative Trey Gowdy, the chairman of the House Oversight Committee and one of the most talented (and entertaining) questioners in Washington. (Gowdy, more than Ryan, seems to just hate being in Congress.) It's Bob Corker, who warned that Trump was going to start World War III. To a certain extent, it's Senator Jeff Flake, who has maintained a months-long rhetorical barrage against Trump, but decided to leave the Senate rather than fight a possibly losing primary campaign.
The shirking of oversight is not an abstract question. Tuesday evening, The New York Times reported that Trump sought to fire Special Counsel Robert Mueller in December, after previously trying to do so in June. (Trump was reacting to an inaccurate report that Mueller was digging into Trump's own bank accounts, making clear how Trump's desire to fire Mueller is entirely about protecting himself, even if it's not clear what he's so worried about Mueller finding.) Meanwhile, CNN reported that Trump is considering firing Deputy Attorney General Rod Rosenstein in order to make it easier to corral Mueller. And on Tuesday, the White House press secretary asserted that Trump has the authority to fire Mueller directly.
Congress could act to solidify Mueller's position, and to protect him from what is plainly a campaign of attempted political interference by the White House. Ryan and his Senate counterpart, Mitch McConnell, have both said they believe Mueller should be allowed to complete his work, but words are as far as they're willing to go. When Trump gestured at firing Mueller last month, a spokeswoman for Ryan offered boilerplate: "As the speaker has always said, Mr. Mueller and his team should be able to do their job." On Tuesday, McConnell said he would not bring forward bipartisan legislation to protect Mueller, reasoning, "I haven't seen a clear indication that we need to do something to keep him from being removed." The problem here is there's no obvious intermediate step before Trump fires Mueller; by the time McConnell can see a clear indication, it will be too late.
This may be the freshest example of Ryan's aversion to oversight, but it is only one of many. Back in May 2017, my then-colleague Molly Ball wrote on Ryan's see-no-evil approach to Trump, as the speaker tried to pretend the president didn't say wild things, and that the House policy agenda was on track. "There was a grim, haunted look in his bright-blue eyes, and it wasn't hard to imagine why," Ball wrote. Asked about whether the GOP would be better off with Mike Pence as president, Ryan replied, "I'm not even going to give credence to that." Yet Ryan's own members were saying so.
Not going to give credence to that became a mantra. Long after it had become clear that Trump's tweets set—and just as often ripped up and rewrote—the congressional and national agenda, Ryan tried to pretend he could ignore the tweets, po-facedly telling reporters he hadn't read them. "I've decided I'm not going to comment on the tweets of the day or the hour," he said. "I haven't seen them all to be candid with you." It's impossible to see how he could run Congress and serve as a check on the president without paying attention to the missives, though given how little Congress has achieved during the Trump presidency, he might very well have been telling the truth.
As House Intelligence Committee Chairman Devin Nunes made a series of erratic moves and systematically hamstrung the ability of the committee to conduct an investigation into Russian interference in the 2016 election—and its ability to function as a committee at all—Ryan looked on impassively. To the consternation of staffers, he refused to remove Nunes and instead allowed him to collaborate with the White House he was ostensibly overseeing; to disregard his own recusal; and then to torpedo the House Intelligence Committee's Russia investigation prematurely.
Congress has skipped out on other opportunities to hold Trump accountable, from forcing him to release his taxes to condemning Trump's rhetorical excesses. (Asked to censure a president of his own party after the president referred to attendees at the white-supremacist rally in Charlottesville last August, one of whom killed a counter-protester, as "fine people," Ryan nonsensically said doing so would "descend this issue into some partisan hackfest.")
Not all of the issues where Congress has abdicated are specific to Trump. Presidents George W. Bush, Obama, and Trump have all adopted tenuous and questionable readings of the post-9/11 authorization for use of military force against terror groups. It's Congress's role to declare war, but successive presidents have treated the AUMF as a blank check to fight wars, even against enemies, such as ISIS, that didn't exist when Congress passed the AUMF. But when a bipartisan group of representatives moved to reopen the question of what the White House could do, and perhaps to limit it, Ryan stifled that debate.
It is not as though the House doesn't understand the idea of overseeing the executive branch. This week alone, Nunes and Representative Peter King threatened to impeach Rosenstein and FBI Director Chris Wray for not turning over a document the House seeks. As many of his colleagues shrug at damning revelations about EPA Administrator Scott Pruitt, Gowdy has led the charge in Congress to demand more information.
It is only when the president is involved that Republicans in Congress become faint-hearted and tight-lipped. Or to be specific, this president. They were aggressive in overseeing the Obama administration, and in late October 2016, when a Hillary Clinton victory still seemed likely, House Republicans were licking their lips with anticipation of "years" of investigating her.
Yet just as the fractious Boehner era now seems like a golden age compared to the present day, the fact is that Ryan's successor is likely to be even less devoted to rigorous oversight of Trump. Ryan's disdain for Trump was clear during the presidential campaign, and privately, he denounced him. Ryan is committed to a strain of conservatism that involves cutting government safety-net programs; Trump wants to keep them. Ryan is a social conservative; Trump occasionally puts in the effort at playing one, but fools no one. The two leading contenders to replace Ryan, Steve Scalise and Kevin McCarthy, have much more actively courted Trump. Gowdy's successor at Oversight, whoever that is, will likely not have his prosecutorial sense of independence.
In theory, retirement might free people like Ryan up to hold Trump more accountable—at least for a short period before retirement. Flake has been outspoken, though he is so isolated within his caucus that it hasn't had much effect. Corker seemed unleashed when he retired, but then began cozying back up to Trump, and considered un-retiring. (He decided against it after Trump, who does not forgive or forget, made clear he wouldn't support it.)
Such a reversal seems unlikely, though. By retiring, Ryan is confirming what he's made clear already: He simply doesn't have any interest in being a check on Trump.
The Curse of Being a Highly Selective College
Posted: 11 Apr 2018 09:25 AM PDT
Getting into America's top colleges is extremely hard, but making sense of how it's decided who gets in is arguably even harder. By and large, colleges—especially the most selective ones—are allowed to keep their methods to themselves.
Terry Hartle, of the American Council on Education, the leading group representing colleges and universities, calls admission to an elite college "very desirable, exceptionally competitive, and inherently subjective." Hartle's first two descriptors are reason enough to examine how institutions choose who to let in, but—given how lucrative it is to hold a degree from such institutions—it's the third that most invites scrutiny.
Recently, it has been the Department of Justice that has taken up the invitation. Over the past year and a half, the department has started a handful of inquiries into the practices of a number of elite institutions in order to see if their admissions processes violate federal law.
Late last week, several highly selective colleges received letters from the department regarding "a potential agreement between colleges relating to their early decision practices." The news was first reported by the trade publication Inside Higher Ed. The "agreement"—under which colleges are thought to pass information to each other about which students have gotten in where— may constitute an antitrust violation in the eyes of the Justice Department. Wesleyan University, Wellesley College, and Middlebury College are among the institutions that received the letters, according to The Wall Street Journal. (The Department of Justice declined to comment for this story.)
Outsiders have long been curious how admissions decisions are made. Most of the time this desire for transparency stems from a desire for fairness: Given how few acceptances elite institutions can offer, admitting any group of students almost always means excluding a much larger group that is just as qualified. So the unfortunate truth that investigators and the public may discover after peering into the black box of college admissions is that there are few, if any, procedures for deciding who gets in that would be perceived as fair.
This larger idea looms behind the Justice Department's inquiry, but the department's specific concern here is about the particularities of schools' information-sharing arrangements. "Early decision" is an option offered by some schools that allows students to apply early and receive a decision sooner than usual, on the condition that they'll accept an offer of admission. If a student is accepted early decision, they're expected to withdraw their applications at any other schools.
Still, a very small number of students break these agreements and don't withdraw their other applications. Which is where the information-sharing comes in: It's helpful for colleges to know whether a student is already bound to attending another institution—and for the college that has accepted the student to know they are coming. Colleges can use this information to plan out who to admit, and it also reduces comparison-shopping on the part of students who might consider breaking an early-decision agreement for the promise of a sweeter financial-aid package at another school. But again, because it's rare that students renege on early-decision admissions, the scope of the investigation is quite small.
Early decision has been controversial for a long time, but not for antitrust reasons. As Kim Cook, the executive director of the National College Access Network, an advocacy group, puts it, many low-income and first-generation college students do not always have the "luxury of committing to a school and a package without the ability to compare that financial-aid package and find out where they and their family can afford."
The colleges that received letters from the Justice Department were told to hold onto documents reflecting communication that might hint at—or outright state—those agreements, among other information. Of course, several admissions officers quickly noted that they did not have such agreements, and, in fact, most colleges don't. But some officials anonymously acknowledged to The Chronicle of Higher Education that they did have such agreements with small groups of institutions and that they only shared names of students who were accepted.
This is not the Justice Department's first foray into investigating potential antitrust issues with college admissions. In November, the department requested information regarding a revised admissions ethics code from the National Association for College Admission Counseling (NACAC), a trade group; investigators said they were interested in whether colleges agree to "restrain trade" by complying with NACAC's updated ethics code. David Burge, the president of the organization, said in a statement that the association had no reason to believe that this inquiry is related to the Justice Department's more recent one.
There is another inquiry as well. Harvard does not appear to be implicated in either aforementioned antitrust investigation, but it is the subject of a separate inquiry, into the use of race in admissions, that has been ongoing since last fall. Last Friday, the Justice Department urged the public disclosure of the college's admissions practices. It's usually hard to argue against transparency, but the move was a bit puzzling: As Neal Hutchens, a professor of higher education at the University of Mississippi, told me, the department likely already had this information from its own investigation, and yet it was was asking Harvard to make it public.
The Justice Department and Harvard both have their own interpretations of the situation. The department argued in a "notice of interest" filed last Friday that "the public funds Harvard at a cost of millions of dollars each year, and thus has a paramount interest in any proof of these allegations, Harvard's responses to them, and the Court's resolution of this dispute." The notice was filed in an outside case brought by an advocacy group called Students for Fair Admissions, which accuses Harvard of discriminating against Asian American applicants. Harvard, for its part, has alleged that the department is fighting on behalf of Edward Blum, an anti–affirmative action advocate who founded Students for Fair Admissions. (Blum has denied urging the government weigh in on his organization's case.) Also, the department's interest in the case may simply be a gateway to take a broader look at race in admissions (even though race usually constitutes only a sliver of the admissions criteria at the colleges that actually consider it).
The federal government's probing of college admission is, according to Hartle, indicative of two larger tensions in American higher education. "This is fundamentally a problem about access at the best places in the world being inherently limited, and a process that is subjective and not terribly public." As long as the process stays that way, the government—and the many students who are subject to its whims each year—will want to know more about it. And they might not like what they find.
All the Ways Russia Enables Assad
Posted: 11 Apr 2018 07:32 AM PDT
As the United States seemed moving closer to striking government targets in Syria Wednesday morning, Donald Trump opened the day with a series of harsh tweets. But rather than threatening the Syrian regime directly, he opened up by threatening Russia.
Russia vows to shoot down any and all missiles fired at Syria. Get ready Russia,  because they will be coming, nice and new and "smart!" You shouldn't be partners with a Gas Killing Animal who kills his people and enjoys it!

— Donald J. Trump (@realDonaldTrump) April 11, 2018
Moments later, a Russian Foreign Ministry spokeswoman said "smart missiles should fly towards terrorists not the legitimate government that has been fighting international terrorism on its territory for several years."
Trump's choice of Twitter target was unusual, given that he has typically avoided criticizing the Russian government in public. But since an alleged chemical-weapons attack in the Syrian city of Douma over the weekend, which Western governments are attributing to the Assad regime, Trump like others in his administration has focused criticism on Assad's enablers in Russia. Russia claims it is fighting terrorists opposed to the legal government in Syria—some of whom the U.S. sees as legitimate opposition and has supported. In 2012, U.S. officials believed Assad's days were numbered; Russia's 2015 military intervention in Syria changed the course of the civil war in Assad's favor.
Russia continues to be Assad's greatest supporter even as the Syrian conflict has killed more than 500,000 people, created more than 5 million refugees, and flattened entire cities. Here are the ways Russia enables the regime:
On the ground: Russian intervention in the Syrian civil war began on September 30, 2015, three-and-a-half years after the conflict erupted. Since that time, Russia has carried out airstrikes on targets inside Syria that it says are controlled by terrorists. It also has military advisers and special forces operating inside the country. In a puzzling statement last December, Defense Minister Sergei Shoigu said that 48,000 Russian military men had gained experience in Syria, without elaborating on what kind of experience. Russian mercenaries are also active in the country—as evidenced by the dozens who were killed in February by the U.S. military. The Kremlin denies any direct connections to the mercenaries.
Although Russian airstrikes targeted groups including ISIS and organizations that have connections to al-Qaeda, Russia also helped Assad against other, more moderate rebel groups that have fought against the regime. Prior to Russia's intervention, a coalition of rebel groups had pushed Assad into a corner, seizing large parts of the country from the government, including Aleppo, the largest city. But with Russian help, as well as military support from Iran and Hezbollah, the Shia militia group, Assad has recaptured much of the country—and nearly all of its population centers.
Through diplomacy: If Russian military intervention assured Assad's survival, its diplomatic support has saved him from international sanctions—if not from condemnation. Russia is a veto-wielding member of the United Nations Security Council, which means it has effectively used its veto power to suppress international action against the Syrian government. This was evident most recently on Tuesday, when Moscow stopped a U.S.-sponsored resolution to investigate the attack in Douma and determine who was responsible for the suspected use of chemical weapons there.
Russia has used its veto power concerning Syria 12 times at the UN, according to a list compiled by RTE, the Irish broadcaster. Four of those vetoes blocked resolutions that would have investigated chemical-weapons use in the country; a fifth stopped sanctions over the use of such weapons. Russia has previously also vetoed resolutions to stop the fighting in Aleppo, since violently retaken by the Syrian government; to refer Syria to the International Criminal Court for war crimes; to condemn the regime's actions; and to sanction it for using heavy weapons in the conflict.
When the Syrian government was accused of a massive sarin gas attack that killed thousands in 2013, Russia was critical in helping save the regime from the military consequences the United States had threatened. Instead, it helped broker a deal to get Syria to declare its chemical weapons and move them out of the country. The deal did remove many tons of those substances, but Assad kept undeclared stockpiles that have been used in other attacks since.
Separately, Russia has led its own initiatives for  peace in Syria—with varying success. Some rebel groups have talked to the regime as part of those efforts, but with Assad's military gains it is unclear if the Syrian government now has any incentive to talk to those it regards as terrorists. Russia is also part of the UN-led Geneva Process that has tried without success to bring peace to Syria.  
In the media:  Then there are Moscow's propaganda efforts, including its repeated insistence that Russia and Assad are fighting only terrorists. Though much of Russia's military activity in the country did not directly target ISIS as Russia claimed, it did get a propaganda coup in this regard when Russian-backed Syrian troops recaptured Palmyra, the historic city, from ISIS. The Kremlin sent an orchestra to play Bach, Prokofiev, and Shchedri.
When humanitarian groups have complained of airstrikes against hospitals and civilians, Moscow has insisted it was terrorists who were being struck—and it sometimes labels the aid groups terrorists. When there are claims of chemical-weapons attacks—including photographic and video evidence—Russia either blames the rebels for carrying them out, or denies they took place.
Russia has been effective in helping keep Assad in power and away from international consequences. Its intervention in Syria—its first outside Europe since its disaster in Afghanistan—has not proven to be a quagmire, as some had predicted. Indeed, Russian policymakers may believe that their actions in Syria further the nation's interests in the region. After all, Moscow now has good relations with all of Syria's neighbors, including Iran and Israel. But its Syria policy has also helped further isolate Russia: It has no major Western allies. And if the United States is indeed planning to strike at the Syrian regime, there won't be much Russia can do to prevent it, notwithstanding threats to shoot down missiles. Russia will then have to decide whether its internationally condemned ally is worth stepping up to confront a superpower.
The 3 Questions Mark Zuckerberg Hasn't Answered
Posted: 11 Apr 2018 09:32 AM PDT
Near the end of the Senate's marathon interview of Mark Zuckerberg on Tuesday, Senator Kamala Harris took the dais. She was not pleased.
"I am concerned about how much Facebook values trust and transparency—if we agree that a critical component of a relationship of trust and transparency is that we speak truth and we get to the truth," said Harris. "During the course of this hearing, these last four hours, you have been asked several critical questions for which you don't have answers."
She proceeded to list them. "Those questions have included whether Facebook can track a user's browsing activity even after the user has logged off of Facebook. Whether Facebook can track your activity across devices even when you are not logged into Facebook. Who is Facebook's biggest competition? Whether Facebook may store up to 96 categories of users' information. Whether you knew [about Cambridge Analytica researcher Aleksandr] Kogan's terms of service and whether you knew if Kogan could sell or transfer data."
These were questions originally posed by both Democrats and Republicans, by legislators skeptical of regulation and others who seemed concerned about Facebook's monopoly power. Zuckerberg had somehow evaded or declined to answer them all during the preceding four hours.
They are all excellent questions—bright spots in a session that was not so much a triumph for the embattled CEO as a shameful defeat for the U.S. Senate. Dozens of senators seemed not to understand the basic functions of Facebook. In one case, Zuckerberg had to tell Senator Orrin Hatch, a Republican of Utah, that Facebook makes money by running ads. (Hatch was first elected to the Senate eight years before the 33-year-old Zuckerberg was born.) Individual senators often had skillfully written questions in front of them, and they even asked them of Zuckerberg, but they then failed to ask the right follow-up or understand his answer. Sometimes, a senator even caught the chief executive in a pretzel, but didn't seem to understand that he had done so.
Zuckerberg has another day of testimony in front of him. On Wednesday, he will address the House Energy and Commerce Committee. If members of that body want to ask smarter questions of Facebook, they could start with these.
What did Mark Zuckerberg know about Cambridge Analytica and when did he know it? Who in the company was empowered to sanction developers like Cambridge Analytica?
Harris tried to get at this in her testimony. "I'm going to assume you personally, as CEO, became aware in December 2015 that Dr. Kogan and Cambridge Analytica misappropriated data from 87 million Facebook users. That is, 27 months ago that you and Facebook became aware. However, a decision was made not to notify the users," she said. "My question is: Did anyone at Facebook have a conversation at the time that you became aware of this breach ... wherein the decision was made not to contact the users?"
Zuckerberg said he wasn't aware of any such conversation and called the failure to do so a "mistake." But larger questions remain about exactly how the company dealt with the Cambridge Analytica mess. Senator Richard Blumenthal, a Democrat of Connecticut, tried to get Zuckerberg to admit that a legal agreement used by a Cambridge Analytica–associated developer violated Facebook's consent agreement with the Federal Trade Commission.
But we still don't know much about how Facebook reacted to the Cambridge Analytica breach after it was first discovered in December 2015. What employee first learned of the breach? How high up the management chain did news of the breach travel? And who in the company was empowered to sanction rogue developers of third-party apps?
These questions do more than just establish a legal fact pattern. They give us a sense of how many breaches like this Facebook encountered and how ready its management was for reacting to rogue developers.
In October 2016, ProPublica found that Facebook let advertisers discriminate by race when displaying housing ads, in violation of the Fair Housing Act. Facebook vowed to fix the issue through artificial intelligence, but in November 2017, ProPublica found it was still able to run much the same kind of ad in the same kind of ethnically discriminatory way. A Facebook vice president blamed the lapse on a "technical failure."
You've promised that AI tools will handle an increasing number of moderating tasks on Facebook, including detecting "suspicious behavior around elections." But if AI tools couldn't flag a bad housing ad, how will they detect something so nebulous as election interference?
Versions of this question have circulated among civil-rights groups for the past few days, and Senator Cory Booker almost asked something like it—but he wound up botching it, asking instead about Facebook's "self-certification" of the discriminatory housing ads. Zuckerberg referred to "AI tools" more than a dozen times during his testimony, attributing to them the ability to identify and take down everything from "fake news" to "terrorist propaganda." He also said that new software would help Facebook developers catch Russian interference in the network. But how is AI supposed to do all that if it can't even flag an ad for a new apartment?
Does Facebook incorporate any data about moods or psychological states into its micro-targeting criteria?
Facebook once ran an infamous experiment that tested how the social network appeared to affect people's moods. The social network was lambasted for the study, and it backed off working with researchers for years. This period has now ended—Facebook has announced a new program where it will give social scientists access to its platform—but the old questions about the platform's knowledge of our mood states remain. Facebook knows how long we spend looking at each post, and it knows whether we tend to react with a "like" or a "frown." Does it ever use that data to feed us different ads or different content in our News Feed? Given that complex AI controls much of those decisions, does Facebook even knows if it does?
Luke Stark, a media-studies scholar at Dartmouth, first proposed this question when The Atlantic first began collecting questions to ask Zuckerberg last month.
The 2018 Congressional Retirement Tracker
Posted: 11 Apr 2018 08:27 AM PDT
Updated on April 11 at 11:15 a.m. ET
If you want to see a political wave forming a year before an election, watch the retirements.
They're often a leading indicator for which direction a party is headed, and so far, 2018 is shaping up ominously for Republicans, who will be defending twice as many open seats this fall as Democrats. By far the biggest and most consequential retirement announcement came on Wednesday, as Speaker Paul Ryan told his colleagues he would not seek reelection to his House seat this fall.
Ryan's departure had been rumored for months, but it is nonetheless a stunning decision for the 48-year-old serving his 10th term in the House and just his first full term as speaker. It serves as yet another signal that Republicans could lose the House majority this fall and marks the end of an uneasy and often awkward alliance between Ryan, a conventional and deliberative conservative, and President Trump.
Ryan will become the second consecutive speaker to give up the post voluntarily, announcing his departure before a potential Democratic wave could have forced him out. His predecessor, John Boehner, quit in 2015 amid a conservative uprising that threatened to depose him. The previous five speakers had all left either by will of the voters or because of scandal.
Ryan's exit is just one more in a long and still-growing list of Republican retirements that will force the party to defend dozens of open seats in November. And his decision could give Democrats a chance to pick up his Wisconsin district, which voted for Barack Obama in 2008 but supported Trump by 10 points in 2016. Democrats had targeted the speaker for defeat, and election forecasters had recently taken Ryan off the list of safe Republican incumbents.
In a sign of just how many Republicans are forgoing reelection this year, Ryan wasn't even the only one to announce his retirement on Wednesday. Representative Dennis Ross of Florida told his hometown paper that his fourth term in the House will be his last. Ross first won election in the GOP wave of 2010 and made his name advocating for reform of the U.S. Postal Service.
Besides Ryan, several other veteran Republicans in competitive districts are calling it quits, depriving the GOP of the advantage of incumbency in races that could determine control of the House in 2019. And more retirements may be on the way, as lawmakers make their final decisions about running ahead of their respective primaries.
At the same time, a wave of allegations of sexual harassment and other inappropriate behavior has scrambled the retirement picture in both parties, and it's forced several lawmakers to leave Congress early. Republican Representative Patrick Meehan of Pennsylvania, and Joe Barton of Texas, and Democratic Representative Ruben Kihuen of Nevada have abandoned reelection campaigns after misconduct allegations. Scandals have already forced the immediate resignations of Democratic Senator Al Franken and long-serving Representative John Conyers, as well as GOP Representatives Trent Franks and Tim Murphy. Representative Blake Farenthold of Texas first announced he would forgo his reelection bid after acknowledging he agreed to a taxpayer-funded harassment settlement with a former staffer. But in early April, he resigned from Congress altogether. More retirements or resignations could be on the way as new allegations come to light.
As for those getting out in 2018, President Trump's low approval rating and Congress's meager legislative output may be contributing to the decisions of some Republicans to retire, including moderate Representatives Ileana Ros-Lehtinen of Florida, Charlie Dent of Pennsylvania, Rodney Frelinghuysen and Frank LoBiondo of New Jersey, and Dave Reichert of Washington state. But there are other factors at play. Unlike Democrats, Republicans have rules limiting the terms of their committee chairmen to ensure turnover and give younger members a chance to advance in the House. Congress isn't as fun with less power, and six of the departing GOP committee leaders would be forced out of their roles and to the back bench in 2019.
The trend to this point gives a distinct edge to the Democrats. While roughly the same number of lawmakers in both parties are leaving their seats to run for higher office, just 11 House Democrats are retiring outright or have already resigned, compared with 27 Republicans. (House members running for other offices often count as retirements, because it's usually impractical or illegal to run for multiple positions at the same time.) Including those members who are leaving to run for another office, there will be 19 open House seats vacated by Democrats and 40 by Republicans. (The death of Representative Louise Slaughter of New York in March gave Democrats an additional open seat to defend.) Conor Lamb's victory in a special House election in a Pennsylvania district that voted strongly for Trump could spur more retirements among Republicans worried about the national political environment under Trump.
And although Democrats must defend far more Senate seats than Republicans in 2018—including several in states that Trump won—all of the party's incumbents are currently running for reelection. The retirements of Corker and Flake, along with a Democratic victory in December's special election in Alabama, give Democrats an outside chance at retaking the Senate majority. In the House, they'll need to pick up 23 more seats after Lamb's win in Pennsylvania. And the more Republicans retire in districts that Clinton carried last year, the more the GOP majority is at risk.
Data sources: Each district's presidential-election results are from the Daily Kos. House and Senate election results are from the Associated Press.
---
Senate Republicans Retiring Outright
---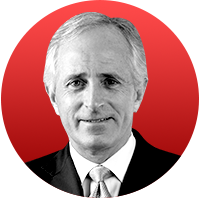 Bob Corker, Tennessee
2016 presidential election: +26.15 Trump
2012 Senate election: +34.6 Corker
The chairman of the Senate Foreign Relations Committee opted against running for a third term and promptly intensified his criticism of the president, whom he had praised during the election. Trump alleged that Corker "begged" for his endorsement, while Corker said it was Trump who urged him to run again.
---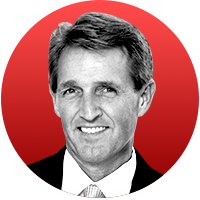 Jeff Flake, Arizona
2016 presidential election: +3.57 Trump
2012 Senate election: +3.9 Flake
He decided to leave after a single term rather than wage what would have been a brutal fight for reelection, first in a primary against a hard-right Trump backer, Kelli Ward, and then, if he won, against a centrist Democrat, Representative Kyrsten Sinema, in the general election. Flake had lost his base in Arizona: His criticism of Trump in his recent book, Conscience of a Conservative, alienated the president's GOP backers, while his conservative voting record put off Democrats.
---
Orrin Hatch, Utah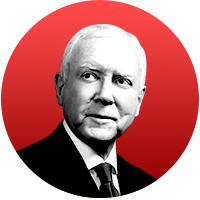 2016 presidential election: +17.9 Trump over Hillary Clinton; +23.8 Trump over Evan McMullin
2012 Senate election: +35 Hatch
The 83-year-old incumbent announced in a video message in early January that he will not seek reelection next year, creating an opening for a possible Senate bid by Mitt Romney. With seven terms under his belt, Hatch is the longest-serving Republican in the Senate. He also serves as the chairman of the Senate Finance Committee.
---
Thad Cochran, Mississippi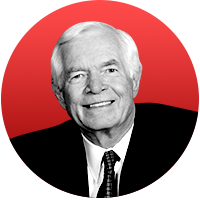 2016 presidential election: +17.83 Trump
2014 Senate election: +20.8 Cochran
Cochran, 80, announced he would resign from the Senate on April 1 due to his declining health, ending a 40-year tenure. His retirement will set off a special election in November. Republicans should be heavily favored to hold the seat, but they are wary of a divisive primary that could open the door for Democrats.
---
Senate Democrats Retiring Outright
---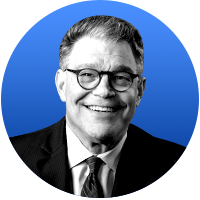 Al Franken, Minnesota
2016 presidential election: +1.5 Clinton
2014 Senate election: +10.24 Franken
Under pressure from fellow Democrats, Franken announced in December he would resign "in the coming weeks" after multiple women came forward to accuse him of inappropriate sexual behavior. Most of the allegations involved Franken groping women while taking a photo. His resignation means there will be a special Senate election in 2018 in a state that Hillary Clinton barely carried in 2016.
---
House Republicans Retiring Outright
---
Paul Ryan, Wisconsin 1st district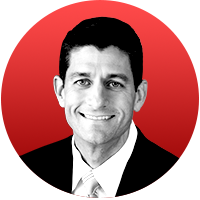 2016 presidential election: +10.3 Trump
2016 House election: +34.77 Ryan
No retirement announcement in either party was more consequential than Ryan's, in April. But it was not altogether surprising: The House speaker had been rumored to be considering an exit for months and had delayed filing for reelection. His departure is a huge blow to Republicans, and it could cost them a seat, as Democrats were already making a run at Ryan's district.
---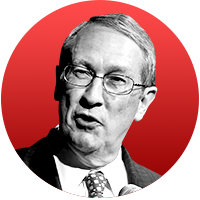 Bob Goodlatte, Virginia 6th district
2016 presidential election: +24.8 Trump
2016 House election: +33.56 Goodlatte
Goodlatte was nearing the end of his third and final term as chairman of the Judiciary Committee, where he aligned with conservative hard-liners on immigration and voting rights. He advanced bipartisan legislation on criminal-justice reform, but it never reached the House floor.
---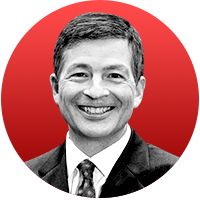 Jeb Hensarling, Texas 5th district
2016 presidential election: +28.4 Trump
2016 House election: +61.21 Hensarling
Hensarling left the House leadership team in 2013 to head up the Financial Services Committee, and he passed up opportunities to make a conservative bid for speaker. His chairmanship will end because of term limits, but it was also marked by frustration: Hensarling's proposals to wind down federal mortgage-lenders Fannie Mae and Freddie Mac, as well as his overhaul of the federal flood-insurance program, proved too conservative to pass the full House.
---
Rodney Frelinghuysen, New Jersey 11th district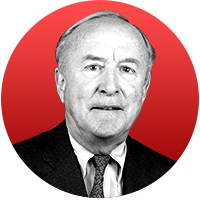 2016 presidential election: +0.9 Trump
2016 House election: +19.15 Frelinghuysen
Frelinghuysen arrived in Washington with the Republican wave of 1994 and only reached the pinnacle of his career in 2017, when he became chairman of the House Appropriations Committee. But he has faced criticism from conservatives for voting against major GOP legislation, and he was facing the race of his life this fall in a highly competitive district. His retirement gives Democrats a seat they should pick up if they're going to reclaim the majority.
---
Trey Gowdy, South Carolina 4th district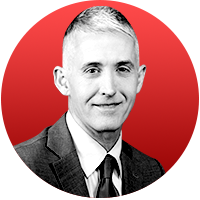 2016 presidential election: +25.7 Trump
2016 House election: +36.21 Gowdy
Despite rising quickly up the ranks of House Republicans, Gowdy had made no secret of his dissatisfaction serving in Congress, and in January he announced he would give up the chairmanship of the House Oversight and Government Reform Committee after less than a year. He'll return to the justice system, where he served as a federal prosecutor.
---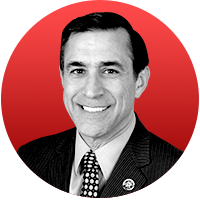 Darrell Issa, California 49th district
2016 presidential election: +7.5 Clinton
2016 House election: +0.52 Issa
Issa in January became one of the most recognizable House Republicans to announce his retirement. A former chairman of the Oversight and Government Reform Committee, he served as the chief congressional inquisitor of the Obama administration for several years. Issa is annually ranked as one of the wealthiest members of Congress, having co-founded the company behind the Viper car alarm (for which he famously provided the voice). But he was in for the fight of his life to win reelection after nearly losing in 2016 in a district that Hillary Clinton carried over Donald Trump.
---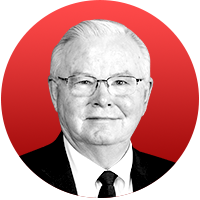 Joe Barton, Texas 6th district
2016 presidential election: +12.3 Trump
2016 House election: +19.31 Barton
The dean of Texas's large Republican delegation, Barton was planning to seek a 17th term before lewd texts and photos he had sent to women with whom he had extramarital affairs leaked online. During the course of his long career in Congress, he served as chairman of the House Energy and Commerce Committee.
---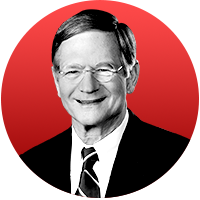 Lamar Smith, Texas 21st district
2016 presidential election: +10.00 Trump
2016 House election: +20.56 Smith
His is another term-limits retirement. An arch-conservative first elected in 1986, Smith likely would have had nowhere higher to go after finishing his tenure as chairman of the Space, Science, and Technology Committee, which he used to fight policies and funding to combat climate change.
---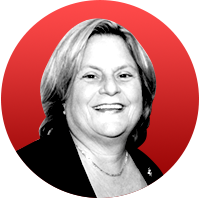 Ileana Ros-Lehtinen, Florida 27th district
2016 presidential election: +19.6 Clinton
2016 House election: +9.79 Ros-Lehtinen
A former chairwoman of the Foreign Affairs Committee, Ros-Lehtinen never endorsed Trump and became one of his most vocal GOP critics in Congress. She retires after 28 years in the House. As a moderate, she voted frequently against top Republican priorities, including Obamacare repeal and the budget. Her South Florida district now becomes a prime pickup opportunity for Democrats.
---
Charlie Dent, Pennsylvania 15th district
2016 presidential election: +7.6 Trump
2016 House election: +19.63 Dent
As co-chairman of the moderate Tuesday Group in the House, Dent was one of his party's most vocal critics, often voicing his frustration either with the president or the influence of the conservative Freedom Caucus in steering legislation to the right. He said the lack of a governing coalition in Congress contributed to his decision to retire after seven terms.
---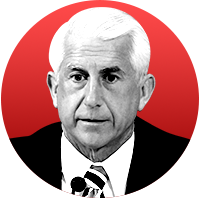 Dave Reichert, Washington state 8th district
2016 presidential election: +3.00 Clinton
2016 House election: uncontested
A former leader of the Tuesday Group, Reichert is another moderate retiring after seven terms. Though he won his recent elections easily, his district was once one of the most competitive in the nation and could be again next year.
---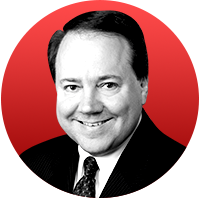 Pat Tiberi, Ohio 12th district
2016 presidential election: +11.3 Trump
2016 House election: +36.73 Tiberi
Whereas others on this list retired after being term-limited out of committee chairmanships, Tiberi's decision may have more to do with a post he never won. The veteran Ohio Republican lost out to Kevin Brady of Texas in his bid to lead the Ways and Means Committee after Paul Ryan left the job to become speaker. Tiberi was a close ally of former Speaker John Boehner, and he, too, became frustrated with the dysfunction in Congress. He won't serve out the rest of his term, choosing instead to take a job as president of the Ohio Business Roundtable early next year.
---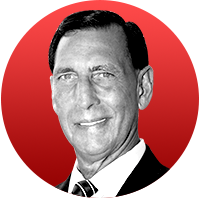 Frank LoBiondo, New Jersey 2nd district
2016 presidential election: +4.6 Trump
2016 House election: +21.99 LoBiondo
LoBiondo's retirement after 12 terms gives Democrats a major pickup opportunity in New Jersey. First elected in the Republican wave of 1994, he broke with his party to oppose Obamacare-repeal legislation, the GOP budget, and the tax bill.
---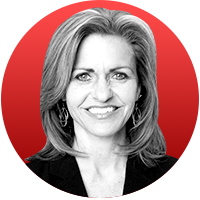 Lynn Jenkins, Kansas 2nd district
2016 presidential election:  +18.4 Trump
2016 House election: +28.38 Jenkins
Jenkins' announcement in January that she would not seek a sixth term in the House was one of the earliest and most surprising of the Republican retirements. She had served in the House leadership and was mentioned as a possible gubernatorial candidate in Kansas, but she said she would not run for any office in 2018.
---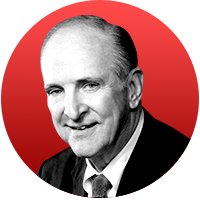 Sam Johnson, Texas 3rd district
2016 presidential election: +14.2 Trump
2016 House election: +26.63 Johnson
Johnson is revered in the House for his Air Force service in both Korea and Vietnam, where he was held—and tortured—as a prisoner of war for seven years. The 87-year-old is retiring from a safe Republican seat after more than a quarter-century in Congress.
---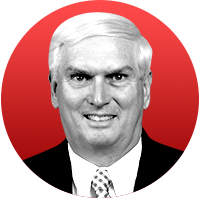 John Duncan Jr., Tennessee 2nd district
2016 presidential election: +35.4 Trump
2016 House election: +51.29 Duncan Jr.
Duncan will have served in the House for 30 years by the time he leaves next year. Though he votes with Republicans on domestic issues, he opposed the Iraq War and supports a non-interventionist foreign policy. His district should be an easy hold for Republicans.
---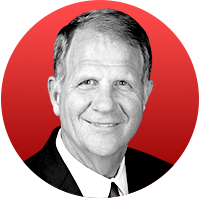 Ted Poe, Texas 2nd district
2016 presidential election: +9.3 Trump
2016 House election: +24.26 Poe
Now in his seventh term, Poe is a former Houston judge known for ending each of his floor speeches with a variation on Walter Cronkite's longtime sign-off, "And that's just the way it is." He was diagnosed with leukemia in 2016.
---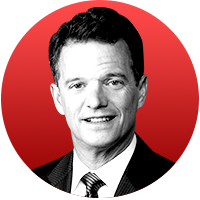 Dave Trott, Michigan 11th district
2016 presidential election: +4.4 Trump
2016 House election: +12.76 Trott
Trott was a first-time candidate when he won his seat in the House in 2014. He decided he preferred the private sector, however, announcing in September that he would return home after just two terms.
---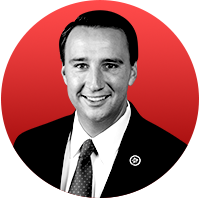 Ryan Costello, Pennsylvania 6th district
2016 presidential election: +9.3 Clinton
2016 House election: +14.48 Costello
Despite having served just two terms in the House, Costello is retiring rather than seeking reelection in a district that now favors Democrats after the Pennsylvania state Supreme Court threw out the existing congressional map. With the incumbent out, the 6th district is a prime Democratic pick-up opportunity.
---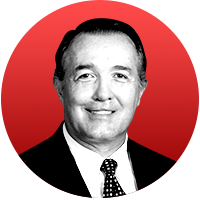 Trent Franks, Arizona 8th district
2016 presidential election: +21.1 Trump
2016 House election: +37.13 Franks
Franks is leaving for perhaps the most unusual reason: He abruptly announced in December that he would resign after acknowledging that he had asked two members of his staff to carry his and his wife's child as surrogates, making them "uncomfortable." His announcement came on the same day as the House Ethics Committee said it was opening an investigation into the situation.
---
Blake Farenthold, Texas 27th district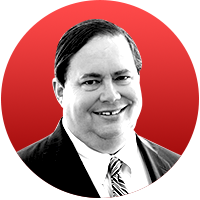 2016 presidential election: +23.6 Trump  
2016 House election: +23.39 Farenthold
Farenthold announced in December 2017 he would not seek a fifth term after several former staffers accused him of harassment and of verbally abusive behavior in his congressional office. He initially resisted pressure to bow out even after the House Ethics Committee opened a new inquiry into his alleged behavior. In April, he abruptly resigned from Congress altogether.
---
Bill Shuster, Pennsylvania 9th district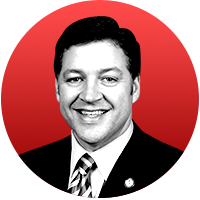 2016 presidential election: +42.5 Trump
2016 House election: +26.68 Shuster
Shuster, the chairman of the House Transportation Committee, announced in early January that he'll spend 2018 on developing an infrastructure plan instead of running for reelection. "I thought it was the best decision for me to focus 100 percent on my final year as the chairman of the Transportation Committee, working with the president and other Democrats and Republicans to pass an infrastructure bill, which is much needed to rebuild America," he told The Washington Examiner. Shuster first won election to the House in 2001.
---
Gregg Harper, Mississippi 3rd district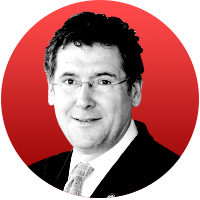 2016 presidential election: +24.5 Trump
2016 House election: +35.83 Harper
Harper, the chairman of the House Administration Committee, said he made the decision not to seek reelection over the holidays. "I never intended for this to be a career, and it will soon be time for another conservative citizen legislator to represent us," he said in a statement in early January. Harper's committee has recently received a great deal of attention as the panel charged with addressing sexual harassment in the lower chamber. The five-term congressman joins a number of other Republican committee chairmen who are stepping down.
---
Ed Royce, California 39th district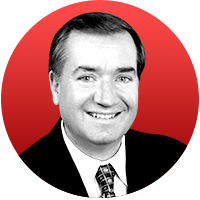 2016 presidential election: +8.6 Clinton
2016 House election: +14.46 Royce
The chairman of the Foreign Affairs Committee, Royce is yet another committee leader who chose retirement over a return to the back bench once his tenure with the gavel was up. Royce will finish his 13th term in 2018, and his departure creates a top pick-up opportunity for Democrats in Southern California.
---
Patrick Meehan, Pennsylvania 7th district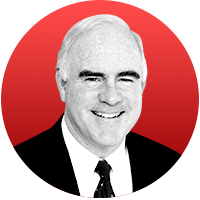 2016 presidential election: +2.3 Clinton
2016 House election: +18.93 Meehan
Meehan announced in January that he wouldn't run for a fifth term following the revelation that he settled a claim of sexual harassment made against him by a former staffer. The House Ethics Committee—a panel of which Meehan was a member—had already begun an investigation, and the congressman acknowledged that he had developed a deep affection for the woman while denying improper behavior. His departure opens up a strong pick-up opportunity for Democrats in what was already a competitive district.
---
Tom Rooney, Florida 17th district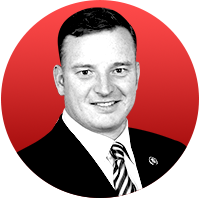 2016 presidential election: +27.2 Trump
2016 House election: +27.57 Rooney
In February, the Florida congressman announced he would not seek a sixth term this year. "After what will be 10 years in the United States Congress representing the good people of Florida's Heartland, it's time to 'hang 'em up' as my old football coach used to say," Rooney said in a statement. He represents a solidly Republican district.
---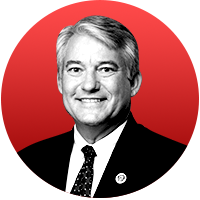 Dennis Ross, Florida 12th district
2016 presidential election: +10 Trump
2016 House election: +14.92 Ross
First elected in the GOP wave of 2010, Ross announced in April that he would not seek a fifth term in the House. He had made a name for himself advocating for reform of the U.S. Postal Service.
---
House Democrats Retiring Outright
---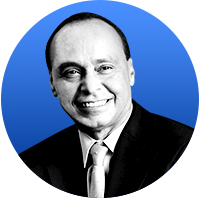 Luis Gutierrez, Illinois 4th district
2016 presidential election: +68.9 Clinton
2016 House election: uncontested
Now in his 13th term, Gutierrez is perhaps the most prominent Democratic ally of immigrants in the House and has been at the center of virtually every attempt to extend a path to citizenship to those in the country illegally. In announcing his retirement in November, he anointed a possible successor in his heavily Democratic district, Jesus "Chuy" Garcia, and said he might run for president in 2020.
---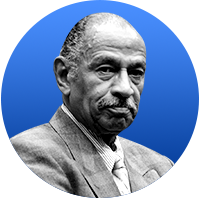 John Conyers, Michigan 13th district
2016 presidential election: +60.7 Clinton
2016 House election: +61.38 Conyers
First elected in 1964, Conyers was the dean of the House as its longest-serving member. But he was brought down by allegations of sexual harassment made by multiple former female staffers in his office. Conyers denied the accusations but bowed to pressure from Democratic leaders and resigned from the House in early December.
---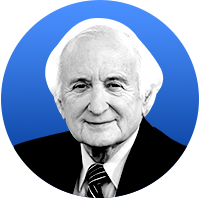 Sander Levin, Michigan 9th district
2016 presidential election: +7.8 Clinton
2016 House election: +20.51 Levin
Levin, 86, will leave the House four years after his brother, Carl, retired from the Senate. He served briefly as chairman of the Ways and Means Committee and was a top Democrat on taxes and trade policy.
---
Bob Brady, Pennsylvania 1st district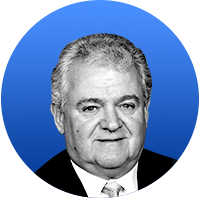 2016 presidential election: +61.3 Clinton
2016 House election: +64.4 Brady
A former chairman of the House Administration Committee, Brady will leave the House after 20 years. He had drawn a serious primary challenger after having been under FBI investigation for a payment his campaign made to a primary opponent in 2012.
---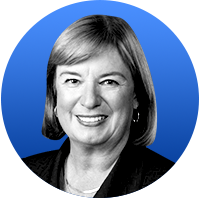 Carol Shea-Porter, New Hampshire 1st district
2016 presidential election: +1.6 Trump
2016 House election: +1.34 Shea-Porter
Shea-Porter represents what is perhaps the nation's quintessential swing district. It has changed parties five times in the last six elections, and Shea-Porter faced the same Republican opponent in four consecutive races. (She won twice.) With her retirement, the district is once again considered a toss-up.
---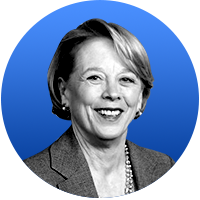 Niki Tsongas, Massachusetts 3rd district
2016 presidential election: +22.8 Clinton
2016 House election: +37.53 Tsongas
Tsongas will retire after more than a decade in the House, and her district should stay in Democratic hands. She is the widow of Paul Tsongas, the former senator and Democratic presidential candidate.
---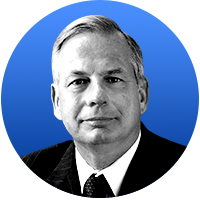 Gene Green, Texas 29th district
2016 presidential election: +45.7 Clinton
2016 House election:  +48.49 Green
The onetime chairman of the House Ethics Committee announced in November that he would retire after more than a quarter-century in the House. He was first elected in 1992.
---
Ruben Kihuen, Nevada 4th district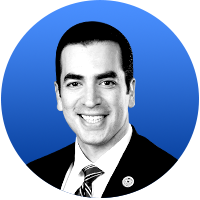 2016 presidential election: +4.9 Clinton  
2016 House election: +4.01 Kihuen
Kihuen's time in Congress will be brief after he faced accusations of sexual harassment less than a year into his first term. Facing calls from Democratic leaders to resign, he announced instead that he would serve out his term but not seek another one in 2018. His exit will leave a competitive open seat in Nevada that Republicans might take a serious run at picking up.
---
Rick Nolan, Minnesota 8th district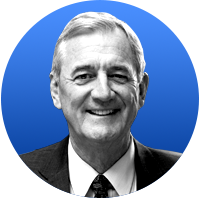 2016 presidential election: +15.6 Trump  
2016 House election: +0.56 Nolan
This is actually the second time Nolan has voluntarily given up his seat. The Minnesota Democrat first served in the House in the 1970s and left after three terms. He returned to politics in 2012 after three decades in business, capturing a Republican-held seat. With his retirement after a total of six terms, the GOP will have a good shot at winning back the district.
---
Elizabeth Esty, Connecticut 5th district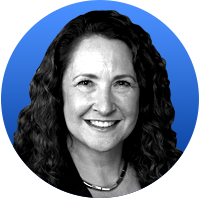 2016 presidential election: +4.1 Clinton  
2016 House election: +16 Esty
Esty is leaving after just three terms, having withdrawn from her reelection bid after acknowledging she mishandled allegations of abuse and harassment against her then-chief of staff in 2016. She was a vocal advocate for gun control after the Sandy Hook massacre, which unfolded in her district shortly after her first election to the House. Her district could become competitive; Esty won her first race by just three points in 2012.
---
House Republicans Running for Higher Office in 2018
---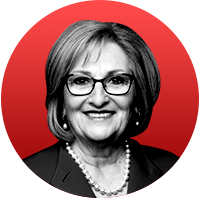 Diane Black, Tennessee 6th district
2016 presidential election: +48.9 Trump
2016 House election: +49.29 Black
First elected in 2010, Black served this year as chairwoman of the House Budget Committee before deciding not to seek reelection and run for governor instead. With the 2018 budget finally adopted, she may leave her seat early to focus on her next campaign.
---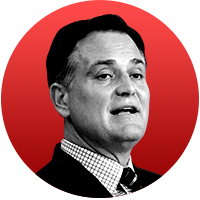 Luke Messer, Indiana 6th district
2016 presidential election: +40.3 Trump
2016 House election: +42.44 Messer
Now serving his third term in the House, Messer is facing off against fellow Indiana Representative Todd Rokita in a primary for the right to challenge Democratic Senator Joe Donnelly. He represents the seat once held by Vice President Mike Pence.
---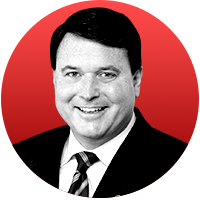 Todd Rokita, Indiana 4th district
2016 presidential election: +34.1 Trump
2016 House election: +34.12 Rokita
Rokita entered Congress one term before Messer. He made a brief bid for governor in 2016 after Pence was named as Donald Trump's running mate, but he was able to retain his House seat after Republicans picked Lieutenant Governor Eric Holcomb. He won't have that luxury if he loses the Senate race because the primaries for the Senate and House are on the same day.
---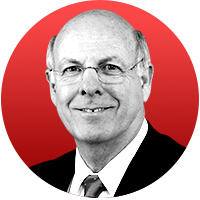 Steve Pearce, New Mexico 2nd district
2016 presidential election: +10.2 Trump
2016 House election: +25.48 Pearce
After serving two separate stints covering seven terms in the House, the conservative Pearce is running to succeed Susana Martinez as governor of New Mexico. Republicans remain favored to keep his House seat.
---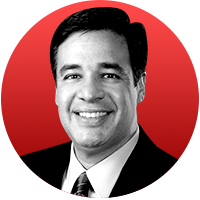 Raul Labrador, Idaho 1st district
2016 presidential election: +38.3 Trump
2016 House election: +36.36 Labrador
Labrador defeated a GOP establishment-backed candidate in a 2010 primary before beating a centrist Democratic incumbent during the Tea Party wave that November. His decision to run for governor may be a blessing for GOP leaders, as he was a frequent conservative critic and member of the House Freedom Caucus during his tenure. Republicans should hold his seat easily next year.
---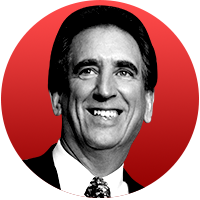 Jim Renacci, Ohio 16th district
2016 presidential election: +16.6 Trump
2016 House election: +30.66 Renacci
One of the wealthiest members of Congress, Renacci originally announced plans to leave the House after four terms to run for governor of Ohio. But in January he decided to run for Senate instead after a leading Republican candidate, Josh Mandel, withdrew from that race.
---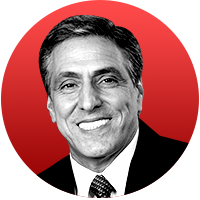 Lou Barletta, Pennsylvania 11th district
2016 presidential election: +23.8 Trump
2016 House election: +27.34 Barletta
Barletta was a Trump Republican before Trump and became one of the first to endorse the president's campaign. A longtime crusader against illegal immigration, his Senate candidacy challenging Democratic incumbent Bob Casey will be a test of Trump's brand in a formerly blue state that the president flipped red in 2016. Though it was held by a Democrat until Barletta won it in 2010, the 11th district is not currently expected to be competitive in the 2018 general election.
---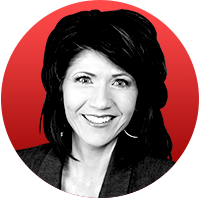 Kristi Noem, South Dakota at-large
2016 presidential election: +29.79 Trump
2016 House election: +28.21 Noem
Noem defeated Democrat Stephanie Herseth Sandlin in one of the closest races in the 2010 Republican wave. She's giving up her House seat to run for governor, and Democrats will have a tough time winning it back.
---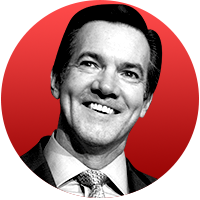 Evan Jenkins, West Virginia 3rd district
2016 presidential election: +49.2 Trump
2016 House election: +43.91 Jenkins
Jenkins knocked off one West Virginia Democrat, Nick Rahall, to win his House seat in 2014. He'll try to beat another, Senator Joe Manchin, in 2018. As with many of the seats Republicans are giving up to run for higher office, the 3rd district is less favorable to Democrats than it used to be.
---
Ron DeSantis, Florida 6th district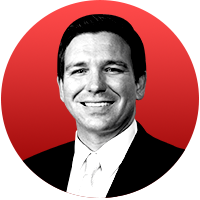 2016 presidential election: +17.0 Trump
2016 House election: +17.13 DeSantis
A conservative in his third term, DeSantis announced in January he would run for governor, not Congress, in 2018. His decision came just a couple weeks after Trump offered him an unexpected endorsement in a pre-Christmas tweet.
---
Martha McSally, Arizona 2nd district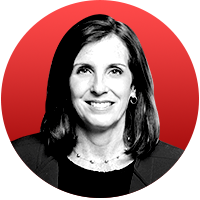 2016 presidential election: +4.9 Clinton
2016 House election: +13.92 McSally
McSally launched her long-expected Senate campaign in January for the seat Jeff Flake is vacating. Serving her second term in the House, she had become famous as the first American woman to fly in combat during the 1990s. Republicans leaders see her as the best candidate to hold the Senate seat, but her departure gives Democrats another strong pick-up opportunity in the House.
---
Marsha Blackburn, Tennessee 7th district
2016 presidential election: +39.3 Trump
2016 House election: +48.71 Blackburn
Blackburn is leaving a safe Republican House seat after eight terms to run for the Tennessee Senate seat Bob Corker is vacating. With the support of conservative groups, she appears in solid shape to win the GOP nomination after Corker briefly reconsidered his decision, but she'll face a touch general-election matchup against Phil Bredesen, the state's former two-term Democratic governor.
---
Kevin Cramer, North Dakota at-large district
2016 presidential election: +36.4 Trump
2016 House election: +45.46 Cramer
The third-term congressman declared his candidacy to challenge Democratic Senator Heidi Heitkamp in February, barely a month after announcing he would forgo the race. Cramer's Senate run opens up his at-large House seat, which should stay in Republican hands this fall.
---
House Democrats Running for Higher Office in 2018
---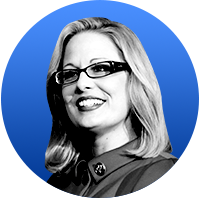 Kyrsten Sinema, Arizona 9th district
2016 presidential election: +16.3 Clinton
2016 House election: +21.88 Sinema
Sinema announced her candidacy for the Senate before Flake decided to retire. A member of the centrist Blue Dog Coalition, she has occasionally voted with Republicans on health care, taxes, and border security. She's also the first openly bisexual member of Congress. Though Sinema's first election in 2012 was very close, her district has trended more Democratic in the years since.
---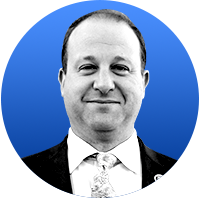 Jared Polis, Colorado 2nd district
2016 presidential election: +21.3 Clinton
2016 House election: +19.72 Polis
Another of Congress's most wealthy members, Polis is running for governor after five terms in the House. The district includes Boulder and is considered a safe Democratic seat.
---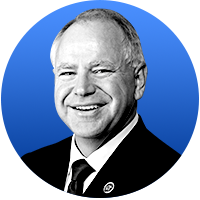 Tim Walz, Minnesota 1st district
2016 presidential election: +14.9 Trump
2016 House election: +0.76 Walz
Walz's decision to run for governor of Minnesota after six terms in the House gives Republicans one of their best pickup opportunities. He won his 2016 race by only about 2,500 votes.
---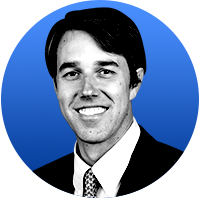 Beto O'Rourke, Texas 16th district
2016 presidential election: +40.7 Clinton
2016 House election: +75.75 O'Rourke
O'Rourke won his House seat in 2012 after defeating a longtime Democratic incumbent, Silvestre Reyes, in a primary. He'll have an even tougher challenge in 2018: knocking off Ted Cruz in a Senate race. His district in El Paso, meanwhile, figures to remain blue.
---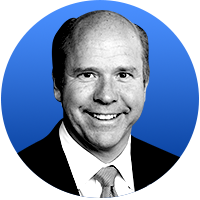 John Delaney, Maryland 6th district
2016 presidential election: +15.1 Clinton
2016 House election: +15.89 Delaney
The former entrepreneur is unique among all of the congressional retirees. Delaney is not leaving to run for Senate or governor—he's already running for president in 2020. Despite his considerable wealth, he's a heavy long-shot, but he's hoping a super-early start will help. Delaney's ouster of Republican Roscoe Bartlett in 2012 was aided by Democratic gerrymandering, and the district continues to favor Democrats as an open seat in 2018.
---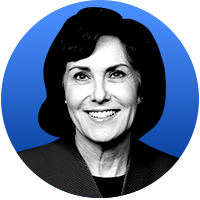 Jacky Rosen, Nevada 3rd district
2016 presidential election: +1.00 Trump
2016 House election: +1.27 Rosen
Rosen had barely started her first term in the House this year when she announced she would challenge incumbent Republican Senator Dean Heller in 2018. Though she has the support of Harry Reid's powerful political operation, the race is a risk for Democrats, since her exit creates an opening for Republicans to take back a seat they held until Rosen's victory in November.
---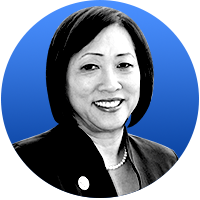 Colleen Hanabusa, Hawaii 1st district
2016 presidential election: +32.6 Clinton
2016 House election: +49.15 Hanabusa
Hanabusa held this seat for four years before giving it up for a failed bid for Senate. After a year back in the House, she's leaving again to run for governor. Though the seat was briefly held by a Republican in 2010, it's a solidly Democratic district.
---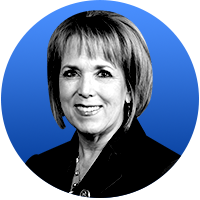 Michelle Lujan Grisham, New Mexico 1st district
2016 presidential election: +16.5 Clinton
2016 House election: +30.29 Grisham
Lujan Grisham won her first race for the House and is now running for governor. She is currently serving as chairwoman of the Congressional Hispanic Caucus.
---
With additional reporting from Priscilla Alvarez.
Posted: 11 Apr 2018 07:41 AM PDT
Updated on April 11 at 9:46 a.m. ET
For months, House Republicans and Democrats alike have traded bets on whether Speaker Paul Ryan would run for reelection. Now, it seems, they have their answer.
At a House Republican conference meeting on Wednesday morning, Ryan informed colleagues that he will not seek reelection in his Wisconsin district, according to multiple House Republican sources. A source with direct knowledge said that Ryan told his staff just before the gathering, at approximately 8:45 a.m. ET.
"I've become a Sunday Dad," Ryan told members in the closed-door session, according to two Republicans inside the room. He said that after 20 years in Congress he is anxious to spend more time with his family. Looking "subdued" and "respectful"—as one Republican put it—Ryan added that he's satisfied with his accomplishments, including tax reform and an increased defense budget.
"Members are thankful to Paul," one member texted me. "It's his decision, so everyone seems okay and understanding." (Lawmakers cited in this story spoke on the condition of anonymity so they could speak freely.)
As Ryan addressed the conference, his longtime communications aide Brendan Buck issued a statement to reporters confirming the news:
This morning Speaker Ryan shared with his colleagues that this will be his last year as a member of the House. He will serve out his full term, run through the tape, and then retire in January. After nearly twenty years in the House, the speaker is proud of all that has been accomplished and is ready to devote more of his time to being a husband and a father. While he did not seek the position, he told his colleagues that serving as speaker has been the professional honor of his life, and he thanked them for the trust they placed in him.
For months now, rumors have circulated on Capitol Hill that Ryan was mulling retirement from the speakership he never wanted. The whispers triggered a fundraising frenzy from Majority Leader Kevin McCarthy and Majority Whip Steve Scalise, who are jockeying to replace him. Both McCarthy and Scalise have been more overt about their ambitions in recent weeks, fueling more speculation that Ryan was eyeing the exits.
Ryan now joins a growing list of Republicans who, ahead of the midterm elections in November, have decided to hang it up. Citing partisan gridlock and other frustrations particular to the Trump era, backbenchers and committee chairmen alike are fleeing the chamber.
The White House, for its part, appeared unsurprised by Ryan's announcement. Asked for reaction to the news, a senior White House official texted: "Not shocked." Ryan phoned President Trump and Vice President Pence just before the House conference to share his decision, according to two sources with direct knowledge.
Just before 10 a.m., the president weighed in with words of appreciation:
Speaker Paul Ryan is a truly good man, and while he will not be seeking re-election, he will leave a legacy of achievement that nobody can question. We are with you Paul!

— Donald J. Trump (@realDonaldTrump) April 11, 2018
The news of Ryan's decision was first reported by Axios's Jonathan Swan.
This is a breaking-news story and will be updated.
Trump's Dangerous Threat of War
Posted: 11 Apr 2018 09:34 AM PDT
The problem is not simply that congressional leaders won't stop President Trump from firing Deputy Attorney General Rod Rosenstein, and maybe Special Counsel Robert Mueller, and plunging America into a constitutional crisis. The problem is that those congressional leaders—while allowing Trump to do all this—are also allowing him to take the United States to war.
On Wednesday morning, Trump tweeted: "Russia vows to shoot down any and all missiles fired at Syria. Get ready Russia, because they will be coming, nice and new and 'smart!' You shouldn't be partners with a Gas Killing Animal who kills his people and enjoys it!"
That tweet capped an eventful 24 hours. On Tuesday, as CNN was reporting that Trump might fire Rosenstein, The New York Times reported that, in response to the Syrian government's apparent chemical weapons attack over the weekend, "Administration officials said they expected any new [American] strike to be more expansive than last year's." That's both predictable, and frightening. The more expansive the attack, the more likely it is to hit not only the Syrian government, but also its Russian and Iranian allies.
John Bolton, Trump's new national-security adviser, has long argued that for the U.S. to intervene effectively against Syrian dictator Bashar al-Assad, "U.S. intervention could not be confined to Syria and would inevitably entail confronting Iran and possibly Russia." And Trump himself on Monday pointedly suggested that Moscow and Tehran might share responsibility with Damascus for the chemical-weapons attack. On Tuesday, Russia's UN ambassador responded by threatening "grave repercussions" if the U.S. again strikes the Syrian government. Russia's ambassador to Lebanon warned that, "If there is an American strike, then we … will shoot down rockets and target the positions from where they were launched."
Constitutionally, Trump has no authority to launch another war. The Constitution gives that power to Congress. When President Obama launched attacks against the Islamic State, his administration cited a law Congress passed on September 18, 2001, which authorized force against "those nations, organizations, or persons" involved in 9/11. That was dubious enough, given that the Islamic State didn't exist in 2001. But claiming that authorization justifies striking Syria for using chemical weapons is absurd.
So absurd, in fact, that when the Trump administration attacked Syria last year, it didn't even pretend that Congress had given it the go-ahead. Instead, Secretary of State Rex Tillerson said, "The President authorized that strike pursuant to his power under Article II of the Constitution as Commander in Chief and Chief Executive to use this sort of military force overseas to defend important U.S. national interests." Even previous presidents, noted Harvard Law School professor Jack Goldsmith, who ran the Justice Department's Office of Legal Counsel under George W. Bush, had not asserted such sweeping authority. The Trump administration's claims, he argued, "provide no practical limitation on presidential power."
It's not surprising that a president who thinks the Justice Department should act as his personal law firm, and the FBI should act as his personal security detail, would claim unlimited personal authority to wage war. But it's especially disturbing because Trump's motivations for launching a war are more suspect than those of any president in modern history. One of his biographers, Gwenda Blair, has noted "his trademark tactic of distraction and misdirection"—his career-long habit of launching dramatic stunts or spats to turn attention away from unpleasant news. In March, former CIA Director John Brennan—who is not given to hyperbole—warned that Trump might "try to distract the attention here domestically and politically on him and engage in some type of international initiative that is going to really put our nation at risk."
It would be wrong for Congress to allow any president, on his own authority, to launch an attack on Syria that potentially puts the U.S. in conflict with Russia, Iran, or both. But granting that power to Trump—as he contemplates a second Saturday Night Massacre—is utter lunacy.
Yet with a few exceptions like Senators Mike Lee and Rand Paul, Republicans in Congress appear determined to do just that. Bob Corker, the chairman of the Senate Foreign Relations Committee, declared on Monday: "If the administration goes against [Assad], which I hope they will, I think it will be something very surgical. That is not something that, to me, warrants an AUMF [Authorization of Use of Military Force]." It's comforting that Corker can read Trump's mind. Let's just hope his definition of "surgical" is the same as Vladimir Putin's.
Since Trump took office, there's been endless talk about his refusal to abide by the norms that have restrained previous presidents. But when it comes to making war, Trump isn't disregarding a limitation on presidential power. He's taking advantage of the fact that no such limitation exists. He's walking through a door that congressional leaders of both parties have self-consciously left open in the post-9/11 era because they haven't wanted to take responsibility for America's wars. And so, even as Trump contemplates igniting one constitutional crisis, he perpetuates another.
Dear Therapist: My Fiancé Is a Slacker Around the House
Posted: 11 Apr 2018 06:30 AM PDT
Editor's Note: Every Wednesday, Lori Gottlieb answers questions from readers about their problems, big and small. Have a question? Email her at dear.therapist@theatlantic.com.

Dear Therapist,
I am engaged to be married to a man I love very deeply, and with whom I am very comfortable and happy. I have been in long-term relationships filled with doubts and anxiety before, and I feel nothing of those lingering sentiments here.
We are both very career-driven people and want to have children. We both believe that parents should play an equal part in the raising of children.
However, I play the project-manager role in our relationship. I can delegate tasks to my partner and he will do them gladly and without complaint, but he rarely takes initiative on his own. I can ask him to take out the trash and he will do it, but if we're out of trash bags, he won't notice that we are out and pick up trash bags on his way home from work.
We've had conversations about this and he empathizes, feels bad, and genuinely pledges to make changes—and he has. He now has tasks that are "his" (take out the trash, wash dishes after dinner), but still no big-picture ownership.
As we talk about kids, I'm exceedingly nervous that I will always be the project manager and that the very large bulk of responsibility—and the feeling of ownership—will be on me. It's not that he will never leave work early to pick up the kids—it's that he will never realize the kids need to be picked up and say proactively, "I'll leave work early and pick them up." He knows that if he does nothing I will always pick up the slack and whatever needs to get done will get done.
I know this is a several-years-down-the-line problem, but seeds of it are present today, and it induces anxiety for me, and then between us.
I want a partnership, not a person to delegate to. What do you recommend?
Marina
---
Dear Marina,
What do I recommend? I recommend that you broaden your perspective on partnership.
Here's why: With any change—even good, positive change—comes loss, and a common fear of people going into marriage (and even more so, into parenthood) is of losing some degree of freedom. Part of getting married is adjusting to living with someone else and adapting to each other's habits, priorities, and expectations. And just as you'll have to adapt to your fiancé's, he'll have to adapt to yours.
If your fiancé weren't living with you, he might let the trash sit an extra day or two. He might not notice right away when the bags have run out or the dishes need washing. He might do many things differently from the way you do. But here's the thing: You assume that your way is the "right" way and therefore he needs to adapt to your habits, priorities, and expectations. And that assumption will become a greater problem in your relationship than whether he takes the initiative.
A happy partnership will teach you that equal doesn't mean same. It means you each do your part, but your contributions may differ depending on questions like these: Which tasks are you more of a control freak about? Which are each of you better at? What does each of you enjoy doing more (or dislike less)? If your strength is project management and his is execution, how fortunate for both of you! What a compatible partnership—how much easier than if you were both highly effective at giving directions but unable (or unwilling) to carry them out, or vice versa.  
Another aspect of happy partnerships is choosing to value the person we're with for who they are rather than focusing on who they aren't. People come as a complete package, and the more we can accept that about our partners, the more they'll accept that about us. Many couples come to therapy wanting to change something about their partner that's not so easily changeable. And the more they believe their partner should be different, the less initiative they will take to consider the ways that they might be different. It's so much easier to build a strong case for why the other person should do the changing.
In fact, often in therapy I'll hear not just, "I want my partner to do X," but "I want my partner to want to do X." It's not enough that my partner will attend musicals with me; I want my partner to want to see musicals with me. It's not enough that my partner picks up the socks; I want my partner to want a sock-free bedroom floor. Underlying these demands is this: If my partner truly loved me/cared about me/respected me, he/she would want to do this thing that's important to me.
Well, nonsense! You can love someone and not want to pick up socks or sit through a musical. You can respect and care deeply about someone and not want to take ownership of the carpool pickup schedule or monitor the number of trash bags left in the house. Just as you, Marina, can love and respect and care about your fiancé but still not want to initiate doing something he would very much like you to do.
For you, there seems to be something important about "ownership." Maybe in your mind taking on more of the coordination role makes you feel like less of a team—like the management of the household falls to you and you alone, like some pre-feminist nightmare. But having different roles requiring equal effort toward a mutual goal doesn't make you less of a team—it makes you the very definition of a team. You say you "want a partnership, not a person to delegate to," but it's only because you're in a partnership that you have the luxury of someone to delegate to.
So what are your options?
1) You can sit down together and come to an agreement that works for both of you on who does what, when, and how. This will give each of you clarity and accountability along with the freedom to manage your respective responsibilities.
2) You can reconsider whether being the initiator/coordinator negates an equal partnership and instead rejoice in the fact that your fiancé "gladly and without complaint" does the tasks you ask of him. In this scenario, you don't have to do more, you just have to delegate more. In fact, depending on how much you delegate in exchange for the mental exertion that managing requires, he might be the one doing more.
3) You can continue to devalue his equal but different contributions to the running of the household, and gradually turn his cheerful teamwork into resentful compliance. (Note: If you tell someone every day of your marriage that, essentially, you want to marry somebody else, you'll likely end up not married to this person anymore.)
4) You can call off the engagement and marry someone who naturally takes more initiative—but who might have a less agreeable attitude about doing his equal part, not share your bigger-picture goals and values, and/or lack all of the other intangible qualities that you love about your current fiancé.
5) You can stop picking up the slack in the hope that your fiancé notices and takes initiative himself, but be prepared for the more likely outcome: You'll be far more bothered by whatever falls through the cracks than he will. (Let's call this the Bite Off Your Nose to Spite Your Face option.)
The choice is yours. Meanwhile, congratulations on your engagement.
---
Dear Therapist is for informational purposes only, does not constitute medical advice, and is not a substitute for professional medical advice, diagnosis, or treatment. Always seek the advice of your physician, mental health professional, or other qualified health provider with any questions you may have regarding a medical condition.
You are subscribed to email updates from The Atlantic.
To stop receiving these emails, you may unsubscribe now.
Email delivery powered by Google
Google, 1600 Amphitheatre Parkway, Mountain View, CA 94043, United States