---
<i>Radio Atlantic</i>: The Syria Disaster, Seven Years In
Posted: 19 Apr 2018 09:00 PM PDT
Long the crossroads of civilizations, Syria has now spent seven years as the proxy warzone of great powers. With over half a million dead and millions more displaced, the conflict is  now "arguably the world's largest humanitarian disaster since World War II," writes Andrew Tabler in The Atlantic. "The Syrian Civil War now threatens to morph into the Syria War—a regional conflagration which seems likely to burn for a generation. And civilians are cursed to live it, and die in it, every day." How did we get here? And what comes next?

Links

- "How Syria Came to This" (Andrew Tabler, April 15, 2018)
- "What If There Is No Ethical Way to Act in Syria Now?" (Sigal Samuel, April 13, 2018)
- "The Obama Doctrine" (Jeffrey Goldberg, April 2016 Issue)
- "The Syrian War Is Actually Many Wars" (Krishnadev Calamur, April 13, 2018)
- "Trump's Selective Empathy for Syrian War Victims" (Krishnadev Calamur, April 18, 2018)
- The Poems of Max Ehrmann (Max Ehrmann, 1906)
Rudy Giuliani Isn't the Big Trump Legal Story
Posted: 19 Apr 2018 07:40 PM PDT
Sometimes the biggest news items on a given day aren't the most telling ones.
Consider three stories on Thursday about President Trump's legal issues. First, Bloomberg reported that Deputy Attorney General Rod Rosenstein told the president last week that he is not a target of either special counsel Robert Mueller's investigation nor of a separate investigation in Manhattan that produced a raid on his longtime fixer, Michael Cohen.
A few hours later, Rudy Giuliani, the former New York City mayor, U.S. Attorney, and presidential candidate, said he was joining Trump's legal team, telling The Washington Post, "I'm doing it because I hope we can negotiate an end to this for the good of the country and because I have high regard for the president and for Bob Mueller."
Both of these stories were flashy, especially the Giuliani hire. More interesting and relevant, perhaps, was an announcement that Jay Sekulow, who heads Trump's personal legal team, made at the same time he announced the Giuliani hire. Sekulow said that Marty Raskin and Jane Raskin, a husband-and-wife team of criminal-defense lawyers, would also be added to the president's team.
The first two stories both suggest swagger on Trump's part. The White House has far more interest in leaking the story about Rosenstein than the Justice Department, which has in the past been reluctant to publicly say Trump is not a subject, lest it have to correct that publicly. Giuliani is a high-profile name and he's talking about bringing about an end to Mueller's probe, even if he offers no plan other than the vague "negotiations." (Where have we heard that before?)
There is perhaps less than meets the eye on both fronts, however. Earlier this month, my colleague Adam Serwer explained why it's not all that meaningful to say that Trump is not currently the subject or target of an investigation, nor should that be reassuring to the president. (That said, Trump clearly values this sort of assurance highly: James Comey's refusal to say so publicly was a major point of friction before his firing.)
As for Giuliani, the choice is peculiar. Trump has shown a penchant, especially lately, for hiring people more for their ability to advocate for him on television than for their experience. Unlike some of the other attorneys who have circulated through Trump's team or been rumored as possible additions, Giuliani has legitimate criminal-law experience, most prominently as a U.S. Attorney. But he left that job in 1989 to run for mayor. Over the years since, he has practiced law, but most often has served as a consultant or an executive, not as a litigator. These days he is most often known for his outspoken and sometimes outlandish opinions.
He is also awkwardly tied to the Russia investigation. In July 2016, Giuliani asserted that Russia had possessed Hillary Clinton's emails for some time. In November, he boasted that FBI officials were leaking to him about the Clinton investigation, and that he had known about Comey's decision to reopen the probe before it was announced. National-security lawyer Bradley Moss tweeted that the government is due in June to file an affidavit in a case over whether Giuliani received FBI leaks during the campaign.
Indeed, Giuliani told CNN later on Thursday that his involvement in the Trump team would be limited in both scope and timeframe. The last time Trump announced a big addition to the team, the former U.S. Attorney and current conspiracy theorist Joseph DiGenova, Sekulow had to quietly announce a few days later that the new hire wouldn't actually be coming on due to conflict-of-interest issues with another client.
Raskin and Raskin might be a more important hire in the broad scope. Unlike Sekulow, a First Amendment specialist, they are experienced white-collar criminal-defense lawyers. While Ty Cobb, the White House special counsel working on Russia, has criminal-law experience, the president hasn't had a real criminal-defense lawyer working on his personal legal team since John Dowd's exit in March, at least as far as is publicly known. Moreover, the Raskins are not famous partners at a big firm, but litigators who spend a great deal of time in a courtroom. While there's no first-call attorney for defending a sitting president, they have a record of defending public officials.
Giuliani's brash promise of a negotiated settlement, and the leak about Rosenstein, both telegraph a president feeling increasingly confident about the Russia investigation. Hiring Raskin and Raskin sends a different message: that Trump is moving toward getting serious about a very serious investigation.
<em>The Atlantic</em> Daily: The Cherry on Top
Posted: 19 Apr 2018 04:25 PM PDT
What We're Following
Updated at 7:15 p.m.
Space Time: Voting along party lines, the Senate confirmed Jim Bridenstine as the administrator of NASA, 15 months after his predecessor stepped down. Bridenstine, a Republican congressman from Oklahoma, has been criticized for his lack of scientific credentials, controversial statements about climate change, and alleged misuse of resources at the Tulsa Air and Space Museum. His confirmation creates a new vacancy in the House ahead of November's midterms.
Trump's Troubles: The attorney general of New York has asked the state's legislature to close a "double-jeopardy loophole" so that in the event President Trump tries to impede the Justice Department's Russia probe by pardoning the people implicated, state prosecutors could pick up where federal prosecutors leave off. Amid the investigation of Michael Cohen, Trump's longtime personal lawyer and fixer, numerous allies of the president have asserted that Cohen would never "turn on" Trump—yet their defenses presume that the president has something to hide. David Graham ponders what they might be thinking.
Cycling Suit: Lance Armstrong, the cyclist who was stripped of seven Tour de France victories in 2012 after an investigation concluded he and other members of the U.S. Postal Service team had used illegal performance-enhancing drugs, has settled a whistle-blower lawsuit for $5 million. The suit, filed by one of his former teammates, alleged that Armstrong's doping while receiving USPS sponsorship money amounted to fraud of the federal government. Here's what's next for the man who brought him down.
---
Snapshot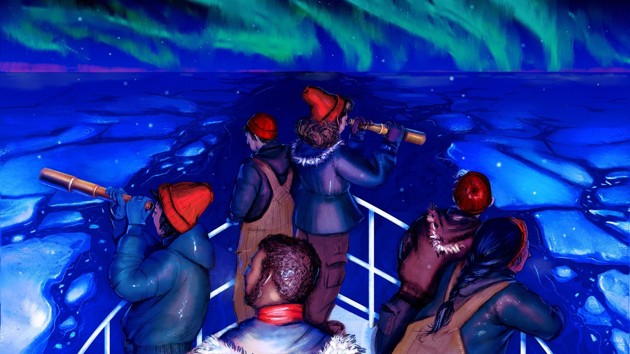 ---
Evening Read
Lauren Smiley visits an unusual workplace:
To get a job at the Museum of Ice Cream, hopeful future employees show up at the weekly casting call, Tuesdays at noon. They head to the former Savings Union Bank in San Francisco's financial district, where pink banners announce, in minimalist font, the name of the employer-to-be. Inside, there are giant animal cookies on carousel mounts. Gardens of gummies. A minty scent wafting through a jungle of mint leaves. Each day, roughly 1,700 people pay $38 a ticket to march through the maze of rooms, licking pink vanilla soft-serve cones, following instructions from a cotton-candy server to text someone in their life whom they consider the "cherry on top," and, all the while, angling for photos. It is as if Willy Wonka had redesigned his factory for the selfie age.

And it's a sold-out hit.
Keep reading for what it's like to work at the Museum of Ice Cream.
---
What Do You Know … About Global Affairs?
The Syrian Civil War has drawn in numerous other countries in the region that are complicating and prolonging the fighting. Iran, for instance, has given billions of dollars to the Syrian government to arm and train soldiers—and also, Karim Sadjadpour argues, as a way to threaten its regional archenemy, Israel. As Israel continues to strike Iranian command centers in Syria, there is a risk that open conflict could erupt between the regional foes.
Can you remember the other key facts from this week's global coverage? Test your knowledge below:
1. Many Brazilians have declared on social media that they will boycott ____________ over a new show that they believe gives a misleading depiction of the country's ongoing corruption investigation.
Scroll down for the answer, or find it here.
2. In 1858, Pope ____________ ordered papal police to seize 6-year-old Edgardo Mortara from his Jewish family after the boy was secretly baptized by a Catholic servant.
Scroll down for the answer, or find it here.
3. Between January 1 and March 31 of this year, ____________ Syrian refugees were admitted to the United States.
Scroll down for the answer, or find it here.
---
Urban Developments
Our partner site CityLab explores the cities of the future and investigates the biggest ideas and issues facing city dwellers around the world. Gracie McKenzie shares today's top stories:
Besieged by commuters taking Waze-powered shortcuts, Leonia, New Jersey, closed its side streets to nonresidents. Not everyone has been happy with the results.

It's not just your city: Due to browser-freezing autoplaying videos and sieges of annoying pop-up ads, among other things, many local newspapers' websites are difficult for readers to use. Why is that, and what can be done?

An ambitious California zoning bill was killed in its first committee hearing on Tuesday. But for State Senator Scott Wiener and his YIMBY allies, the battle to increase the state's housing supply has just begun.
For more updates from the urban world, subscribe to one of CityLab's newsletters.
---
Reader Response
In the wake of the Cambridge Analytica scandal and other revelations about data-privacy protections on social media, we're wondering: How much do concerns about privacy lead you to censor yourself online? One reader writes:
I keep posting about my family and partner and friends at a minimum, and I avoid any mention of my professional life to avoid (to the extent that it is possible/reasonable) people making the connection between the political and other views that I post and my professional work.
How much do you trust Facebook and other social-media platforms? Share your response.
---
Adjectives
Lustful flies, corporate cannabis, surreal satire, poetic fruit.
---
Time of Your Life
Happy birthday to Walter (a year younger than human spaceflight); from Jeffrey to Nikole (twice the age of Twitter); to Tatiana (a year younger than the first text message); from Cailin to Marc (born around the time Harry Truman was sworn in as president); and to Don (the same age as the polio vaccine).
Do you or a loved one have a birthday coming up? Sign up for a birthday shout-out, and explore the Timeline feature for yourself.
---
Meet The Atlantic Daily's team, and contact us.

Did you get this newsletter from a friend? Sign yourself up.
Will Andrew McCabe Be Prosecuted?
Posted: 19 Apr 2018 03:04 PM PDT
Andrew McCabe, the former deputy FBI director and frequent target of President Trump, who was recently fired days short of retirement, has been referred for criminal prosecution by the Justice Department Inspector General. Although former prosecutors described the referral as routine, it comes in the context of McCabe's extraordinary status as a frequent scapegoat for the president's legal woes.
"Any IG report that includes conduct that anyone could ever think is criminal or worrisome will get referred for the U.S. Attorney to take a look. I would be quite surprised if the U.S. Attorney presses charges here, but the more important point here is it's a routine referral," Harry Litman, a former deputy assistant attorney general and a law professor at UCLA, said. "It follows as a matter of course from an IG report finding a certain kind of fault that could have any potential criminal conduct involved."
A recent IG report found that McCabe "lacked candor" in his conversations with internal investigators about a fall 2016 story, which confirmed the existence of an ongoing probe of the Clinton Foundation during the presidential election. McCabe has said he was acting to defend the Bureau's reputation, but the IG report concluded that McCabe was defending himself when he authorized disclosing a conversation with a Justice Department official to a Wall Street Journal reporter, in which McCabe felt he was resisting pressure to slow-walk the Clinton probe. The report also found that McCabe misled investigators about his role in that disclosure. Despite the fact that that story reflected negatively on Clinton rather than Trump, the president has fixated on McCabe because of his wife's unsuccessful run for state office in Virginia as a Democrat. McCabe has denied lying to Justice Department investigators.
McCabe's attorney, Michael Bromwich, released a statement Thursday afternoon saying they had been told of the referral. "We are confident that, unless there is inappropriate pressure from high levels of the Administration, the U.S. Attorney's Office will conclude that it should decline to prosecute," he said. News of the referral was first reported by The Washington Post.
Bruce Green, a former federal prosecutor who is now a law professor at Fordham University, emphasized the IG's reputation for independence. "Inspector Generals and federal prosecutors often come under pressure, political and otherwise, especially in high-profile cases. If they are good at their jobs, they don't respond to pressure, they adhere to internal policy and professional norms," Green said. "One just can't assume that, because McCabe's case has political implications, the Inspector General succumbed to pressure or federal prosecutors will do so. "
Special Counsel Robert Mueller is currently investigating potential links between the 2016 Trump campaign and a Russian influence operation aimed at electing Trump, as well as potential obstruction of justice in connection with the president's decision to fire former FBI Director James Comey last May. Trump has portrayed that inquiry as a "witch hunt" and accused the Bureau of being biased against him, an allegation for which there is scant evidence.
Nevertheless, David Gomez, a former FBI agent who is now a cyber and homeland-security fellow at George Washington University, said the president's attacks were taking their toll.
"In talking to active-duty agents, what I find is that most are disgusted by the way a personnel matter of a dedicated career employee of the FBI is being played out in public, with vicious verbal attacks by the president now an almost daily occurrence," Gomez said. "Rank-and-file agents work long hours, conduct sometimes dangerous investigations, and are now being labeled treasonous liars and criminals by some factions of the media, all because of the president's anger and antipathy over Mr. Mueller's Russia investigation. Many are now asking, 'For what? To be attacked for doing our job?'"
<i>The Atlantic</i> Politics & Policy Daily: Baby Steps
Posted: 19 Apr 2018 02:28 PM PDT
Today in 5 Lines
---
Today on The Atlantic
The Buck Doesn't Stop There: Dumping President Trump won't actually get rid of the GOP's problems. Here's why. (Conor Friedersdorf)

Why Do Trump's Defenders Assume He's Guilty?: Allies of the president have made some peculiar comments over the past few days. (David A. Graham)

A Shared Problem: The focus on James Comey, Michael Cohen, and Stormy Daniels might pose a serious threat to Republicans in the midterms, but Trump's personal dramas could hurt Democrats, too. (Ronald Brownstein)
---
Snapshot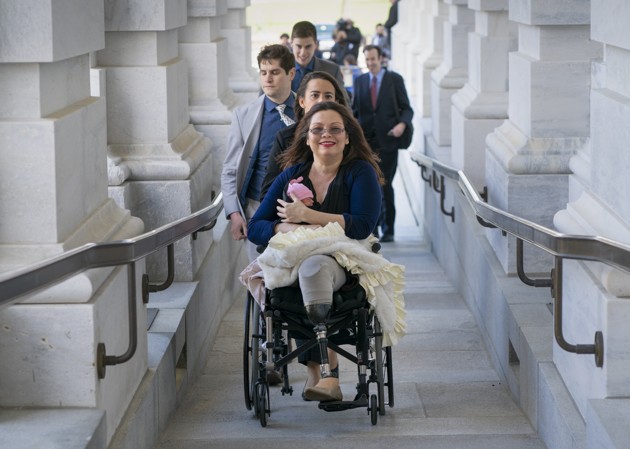 ---
What We're Reading
'The Fatalist Conceit': The frustration many liberals feel about President Trump is a byproduct of the left's unreasonable expectations: They think they can change the country through politics. (Noah Rothman, Commentary)
What Trump Wants You To Know: The president's public remarks often begin with the phrase "Most people don't know…" Is he the educator in chief, or is he learning in real time? (Jenna Johnson, The Washington Post)
'This Is Your Brain on Race': The arrest of two black men at a Starbucks in Philadelphia has prompted protests and social-media backlash. Kyle Smith explains why everyone should calm down. (National Review)
Not a Good Strategy: Several nuclear power plants in the U.S. are about to be shut down in favor of natural gas and cheaper renewable energy. That's a bad idea. (Ryan Cooper, The Week)
---
Visualized
The Abortion Wars Are Heating Up: Republican lawmakers across the country are passing unusually strict abortion laws. Here are all the states that have passed abortion restrictions since 2011. (Mary Jordan, The Washington Post)
-Written by Elaine Godfrey (@elainejgodfrey)
Your Lyft Ride Is Now Carbon-Neutral. Your Uber Isn't.
Posted: 19 Apr 2018 01:55 PM PDT
Taking a Lyft is about to be a little easier on the planet—and on the conscience.
The ride-hailing service announced that starting this week it will go carbon-neutral. Lyft will actively offset the carbon-dioxide pollution produced by its more than 10 million rides worldwide each week.
In short, this means that taking a Lyft will probably not make global warming worse. Lyft says the program will begin immediately.
Lyft is the first major ride-hailing service to promise carbon-neutrality. Uber, its main competitor and the dominant ride-hailing app worldwide, has not made a similar pledge. A spokeswoman for Uber declined to comment.
This new program is in keeping with Lyft's earlier climate promises. Last year, it joined "We Are Still In," the Mike Bloomberg–led coalition of more than 2,700 cities, companies, and universities in the United States who pledge to cut their emissions in line with the Paris Agreement. Among the other companies following through on that goal: Earlier this month, Apple said that it now uses 100 percent renewable energy to power its offices and data centers. And McDonald's has pledged to cut its greenhouse-gas emissions 36 percent by 2030, a goal approved by outside scientific groups.
"With great scale comes great responsibility," said John Zimmer, the cofounder and president of Lyft, in a statement. "We get up every day thinking about how we can continue to have a positive impact on the communities we serve. As we grow, so does the opportunity to increase this impact. Making all rides carbon-neutral is one more step toward our mission of improving people's lives with the world's best transportation."
Lyft has committed to carbon-neutrality at an auspicious time. While it doesn't release its financial data, Bloomberg News reported last year that the company does not anticipate becoming profitable until at least 2019. In 2017, it had revenue of $1.5 billion after paying its drivers, and it ran a loss of $400 million. A spokesman for Lyft told me that it anticipates spending at least several million dollars to maintain carbon-neutrality in 2018.
It will do so by purchasing carbon credits from 3Degrees, a sustainability company based in San Francisco. For every ton of carbon pollution released by its drivers, Lyft will pay 3Degrees to keep an equivalent amount of carbon pollution out of the atmosphere, either by removing it directly (by planting trees) or preventing its release. In the past, 3Degrees has established new wind farms, captured greenhouse gases from landfills, and planted new tracts of forest with the money from carbon credits.
Lyft says it will calculate the exact amount of carbon pollution to offset by consulting each driver's mileage and the make and model of their car. It will not purchase credits to offset any pollution created by the manufacture of the car.
Carbon credits, extremely popular a decade ago, have fallen out of favor in the last few years. Energy scholars have questioned whether carbon credits actually fund carbon-removing projects that would not otherwise happen, and in any case they tend to think it's better just not to emit carbon in the first place than to "offset" it later. 3Degrees says its credits have been audited by Green-e, an environmental nonprofit that certifies renewable-energy projects.
More broadly, there are two ways of viewing Lyft's announcement. First, it might be seen as an attempt to relieve one of the crowning ironies of the ride-hailing industry.
For years, critics have argued that ride-hailing apps like Uber and Lyft put more cars on the road, worsening both traffic congestion and local air quality. Academics at the University of California have claimed that ride-hailing apps are to blame for an ongoing decline in public-transit use. Given that subways and buses are almost always more environmentally friendly than cars, this represented a kind of secondary blow to the planet.
Yet the same academics also found that the biggest users of ride-hailing apps were millennials and urbanites—two of the demographics most concerned about climate change, according to public polling. Young, city-dwelling progressives were seemingly voting with their left hand and calling an Uber with their right.
Going carbon-neutral somewhat relieves at least one of those tensions. Now, taking a Lyft won't be quite as degrading to the environment as it once was—even if it would still be more climate-friendly for the Lyft-using Millennials to take public transit.
But there's a second way of understanding the announcement: as a new front in Lyft's ongoing war with its biggest competitor. Lyft has long marketed itself as a kinder, gentler alternative to Uber. Last year, the strategy paid off: As Uber limped through a series of scandals, Lyft came to control a third of the U.S. ride-sharing market, according to Bloomberg News. But now Uber has softened its own image as well, hiring a new chief executive who has taken a more apologetic, less antagonistic approach to leadership and public relations.
In this light, going carbon-neutral is a savvy move for Lyft. Its business depends, in part, on its holding the moral high ground.
Of course, if Lyft really is successful at preventing carbon pollution, it will hardly matter why it decided to do so in the first place. Transportation is the leading cause of greenhouse-gas pollution in the United States, responsible for just over a quarter of national annual emissions. Even as other parts of the economy have adopted cleaner fuels, carbon pollution from transportation—cars, trains, planes, and ships—has increased since the end of the Great Recession.
Cars in particular have proven a surprisingly stubborn problem. In 2017, Americans drove more miles than they did in previous years, and their cars did not become significantly more fuel-efficient. Those two factors together led to a "modest emissions increase" from cars alone, according to the Rhodium Group, an energy-analysis company.
Worldwide, carbon pollution from all sources increased in 2017. That's a discouraging sign for people concerned about the climate, as it ends a three-year period when emissions had stayed flat. The International Energy Agency reported that American and European consumers helped to drive the emissions increase by buying larger (and more polluting) SUVs. Some of those SUVS no doubt became Lyfts.
No corporate initiative will prevent the worst ravages of global warming. The problem is simply too large, spanning too many sectors of the economy, for any set of companies to make the necessary changes.
Even today, under President Trump, the U.S. government still guides energy markets. It still funds energy R&D projects and mandates energy-efficiency programs. It just isn't guiding them, at the moment, toward fighting climate change. Early this month, for example, the Environmental Protection Agency announced that it would weaken the landmark gasoline-efficiency rules adopted by the Obama administration. It's unclear how deep these cuts could be, but they might effectively flatline the fuel efficiency of American-made cars in the early half of the next decade.
Whether it's in five years or 15, the government will probably eventually be forced to guide these markets in the other direction. In the meantime, many of those new, less efficient cars will become Lyfts. Many more will become Ubers. And in the meantime, if the ride-hailing business begins to (correctly) see the climate as its responsibility, well, it can only help. Corporations can't fix climate change, but they can make the future a little bit of a smoother ride.
The Future of Elite Schools, Continued
Posted: 19 Apr 2018 12:04 PM PDT
Last week I quoted a long dispatch from a Harvard graduate now living in New Haven, on why he thought the Trump era held more perils for elite-level schools like Harvard and Yale than they might be anticipating. Readers chimed in to agree, disagree, and share parallel experiences here.
I've received a flood of mail since then—supportive, angry, provocative in various ways—which I'll work through and quote as circumstances allow. But for real-time reasons, I want to quote one of them today. It's from Justin Kaplan, a current graduate student at Harvard, who is originally from southern Virginia and went to college at the University of Virginia. (He points out that he is one of a set of triplets, which has affected his parents' ability to support his higher-education costs.)
Kaplan, whose name I am using with his permission, writes about a vote for graduate-school unionization at Harvard that is winding up today. As he points out, his experience should obviously not be taken as representative of elite universities in general, or Harvard in particular, or even his own graduate department. But accumulations of individual  experience have their weight, and this is his account:
Regarding your piece on "The Future of Elite Schools in the Trump Era," I would love to share my thoughts and experiences of the "Present" at an elite school: namely, Harvard.

I will preface my comments with a disclaimer: I do not claim to speak for all students at Harvard, nor all students at the School of Public Health, where I currently pursue a master's degree. I am just relaying the observations I have been banking since my acceptance and subsequent arrival here… It would be fallacious to generalize widely from my experience.

That being said, my best friend at Harvard is my therapist. Or maybe my psychiatrist, whom I see monthly at student health, and who recently comforted me with an age-old adage: "it's better to be from Harvard than at Harvard."
The 2018 Congressional Retirement Tracker
Posted: 19 Apr 2018 11:59 AM PDT
Updated on April 19 at 2:52 p.m. ET
If you want to see a political wave forming a year before an election, watch the retirements.
They're often a leading indicator for which direction a party is headed, and so far, 2018 is shaping up ominously for Republicans, who will be defending twice as many open seats this fall as Democrats. By far the biggest and most consequential retirement announcement came in early April, as Speaker Paul Ryan told his colleagues he would not seek reelection to his House seat this fall.
Ryan's exit is just one more in a long and still-growing list of Republican retirements that will force the party to defend dozens of open seats in November. And his decision could give Democrats a chance to pick up his Wisconsin district, which voted for Barack Obama in 2008 but supported Donald Trump by 10 points in 2016. Democrats had targeted the speaker for defeat, and election forecasters had recently taken Ryan off the list of safe Republican incumbents.
Besides Ryan, several other veteran Republicans in competitive districts are calling it quits, depriving the GOP of the advantage of incumbency in races that could determine control of the House in 2019. And more retirements may be on the way, as lawmakers make their final decisions about running ahead of their respective primaries.
At the same time, a wave of allegations of sexual harassment and other inappropriate behavior has scrambled the retirement picture in both parties, and it's forced several lawmakers to leave Congress early. Republican Representative Patrick Meehan of Pennsylvania, and Joe Barton of Texas, and Democratic Representative Ruben Kihuen of Nevada have abandoned reelection campaigns after misconduct allegations. Scandals have already forced the immediate resignations of Democratic Senator Al Franken and long-serving Representative John Conyers, as well as GOP Representatives Trent Franks and Tim Murphy. Representative Blake Farenthold of Texas first announced he would forgo his reelection bid after acknowledging he agreed to a taxpayer-funded harassment settlement with a former staffer. But in early April, he resigned from Congress altogether. More retirements or resignations could be on the way as new allegations come to light.
As for those getting out in 2018, President Trump's low approval rating and Congress's meager legislative output may be contributing to the decisions of some Republicans to retire, including moderate Representatives Ileana Ros-Lehtinen of Florida, Charlie Dent of Pennsylvania, Rodney Frelinghuysen and Frank LoBiondo of New Jersey, and Dave Reichert of Washington state. But there are other factors at play. Unlike Democrats, Republicans have rules limiting the terms of their committee chairmen to ensure turnover and give younger members a chance to advance in the House. Congress isn't as fun with less power, and six of the departing GOP committee leaders would be forced out of their roles and to the back bench in 2019.
Some Republicans untainted by scandal aren't even finishing out their terms. Representative Pat Tiberi of Ohio left office in January to take a job with the Ohio Business Roundtable, and Dent announced in April that he would resign within a few weeks, having apparently determined that with the campaign season approaching, Congress wasn't likely to get much more done this year. Republicans lost another member on Thursday with the Senate's long-delayed confirmation of Oklahoma Representative Jim Bridenstine to serve as NASA administrator. Bridenstine's departure opens up his seat, though there will be no special election to replace him and his conservative district is likely to remain with the GOP.
The trend to this point gives a distinct edge to the Democrats. While roughly the same number of lawmakers in both parties are leaving their seats to run for higher office, just 11 House Democrats are retiring outright or have already resigned, compared with 27 Republicans. (House members running for other offices often count as retirements, because it's usually impractical or illegal to run for multiple positions at the same time.) Including those members who are leaving to run for another office, there will be 19 open House seats vacated by Democrats and 41 by Republicans. (The death of Representative Louise Slaughter of New York in March gave Democrats an additional open seat to defend.) Conor Lamb's victory in a special House election in a Pennsylvania district that voted strongly for Trump could spur more retirements among Republicans worried about the national political environment under Trump.
And although Democrats must defend far more Senate seats than Republicans in 2018—including several in states that Trump won—all of the party's incumbents are currently running for reelection. The retirements of Corker and Flake, along with a Democratic victory in December's special election in Alabama, give Democrats an outside chance at retaking the Senate majority. In the House, they'll need to pick up 23 more seats after Lamb's win in Pennsylvania. And the more Republicans retire in districts that Clinton carried last year, the more the GOP majority is at risk.
Data sources: Each district's presidential-election results are from the Daily Kos. House and Senate election results are from the Associated Press.
---
Senate Republicans Retiring Outright
---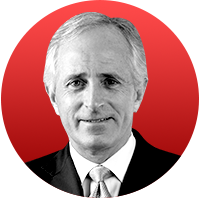 Bob Corker, Tennessee
2016 presidential election: +26.15 Trump
2012 Senate election: +34.6 Corker
The chairman of the Senate Foreign Relations Committee opted against running for a third term and promptly intensified his criticism of the president, whom he had praised during the election. Trump alleged that Corker "begged" for his endorsement, while Corker said it was Trump who urged him to run again.
---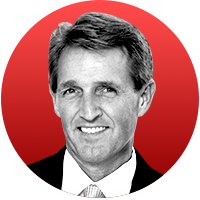 Jeff Flake, Arizona
2016 presidential election: +3.57 Trump
2012 Senate election: +3.9 Flake
He decided to leave after a single term rather than wage what would have been a brutal fight for reelection, first in a primary against a hard-right Trump backer, Kelli Ward, and then, if he won, against a centrist Democrat, Representative Kyrsten Sinema, in the general election. Flake had lost his base in Arizona: His criticism of Trump in his recent book, Conscience of a Conservative, alienated the president's GOP backers, while his conservative voting record put off Democrats.
---
Orrin Hatch, Utah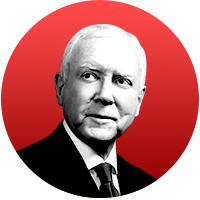 2016 presidential election: +17.9 Trump over Hillary Clinton; +23.8 Trump over Evan McMullin
2012 Senate election: +35 Hatch
The 83-year-old incumbent announced in a video message in early January that he will not seek reelection next year, creating an opening for a possible Senate bid by Mitt Romney. With seven terms under his belt, Hatch is the longest-serving Republican in the Senate. He also serves as the chairman of the Senate Finance Committee.
---
Thad Cochran, Mississippi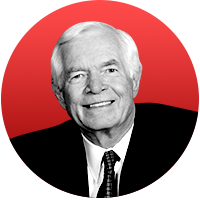 2016 presidential election: +17.83 Trump
2014 Senate election: +20.8 Cochran
Cochran, 80, announced he would resign from the Senate on April 1 due to his declining health, ending a 40-year tenure. His retirement will set off a special election in November. Republicans should be heavily favored to hold the seat, but they are wary of a divisive primary that could open the door for Democrats.
---
Senate Democrats Retiring Outright
---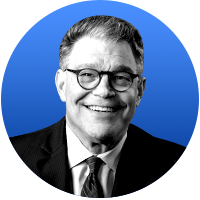 Al Franken, Minnesota
2016 presidential election: +1.5 Clinton
2014 Senate election: +10.24 Franken
Under pressure from fellow Democrats, Franken announced in December he would resign "in the coming weeks" after multiple women came forward to accuse him of inappropriate sexual behavior. Most of the allegations involved Franken groping women while taking a photo. His resignation means there will be a special Senate election in 2018 in a state that Hillary Clinton barely carried in 2016.
---
House Republicans Retiring Outright
---
Paul Ryan, Wisconsin 1st district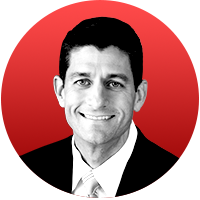 2016 presidential election: +10.3 Trump
2016 House election: +34.77 Ryan
No retirement announcement in either party was more consequential than Ryan's, in April. But it was not altogether surprising: The House speaker had been rumored to be considering an exit for months and had delayed filing for reelection. His departure is a huge blow to Republicans, and it could cost them a seat, as Democrats were already making a run at Ryan's district.
---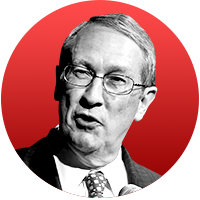 Bob Goodlatte, Virginia 6th district
2016 presidential election: +24.8 Trump
2016 House election: +33.56 Goodlatte
Goodlatte was nearing the end of his third and final term as chairman of the Judiciary Committee, where he aligned with conservative hard-liners on immigration and voting rights. He advanced bipartisan legislation on criminal-justice reform, but it never reached the House floor.
---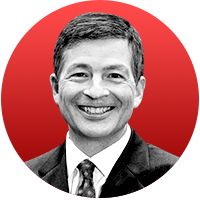 Jeb Hensarling, Texas 5th district
2016 presidential election: +28.4 Trump
2016 House election: +61.21 Hensarling
Hensarling left the House leadership team in 2013 to head up the Financial Services Committee, and he passed up opportunities to make a conservative bid for speaker. His chairmanship will end because of term limits, but it was also marked by frustration: Hensarling's proposals to wind down federal mortgage-lenders Fannie Mae and Freddie Mac, as well as his overhaul of the federal flood-insurance program, proved too conservative to pass the full House.
---
Rodney Frelinghuysen, New Jersey 11th district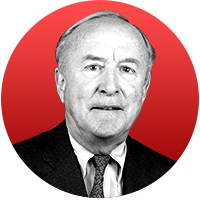 2016 presidential election: +0.9 Trump
2016 House election: +19.15 Frelinghuysen
Frelinghuysen arrived in Washington with the Republican wave of 1994 and only reached the pinnacle of his career in 2017, when he became chairman of the House Appropriations Committee. But he has faced criticism from conservatives for voting against major GOP legislation, and he was facing the race of his life this fall in a highly competitive district. His retirement gives Democrats a seat they should pick up if they're going to reclaim the majority.
---
Trey Gowdy, South Carolina 4th district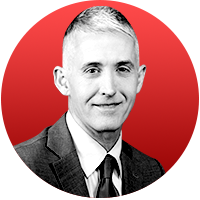 2016 presidential election: +25.7 Trump
2016 House election: +36.21 Gowdy
Despite rising quickly up the ranks of House Republicans, Gowdy had made no secret of his dissatisfaction serving in Congress, and in January he announced he would give up the chairmanship of the House Oversight and Government Reform Committee after less than a year. He'll return to the justice system, where he served as a federal prosecutor.
---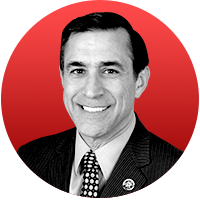 Darrell Issa, California 49th district
2016 presidential election: +7.5 Clinton
2016 House election: +0.52 Issa
Issa in January became one of the most recognizable House Republicans to announce his retirement. A former chairman of the Oversight and Government Reform Committee, he served as the chief congressional inquisitor of the Obama administration for several years. Issa is annually ranked as one of the wealthiest members of Congress, having co-founded the company behind the Viper car alarm (for which he famously provided the voice). But he was in for the fight of his life to win reelection after nearly losing in 2016 in a district that Hillary Clinton carried over Donald Trump.
---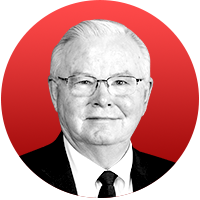 Joe Barton, Texas 6th district
2016 presidential election: +12.3 Trump
2016 House election: +19.31 Barton
The dean of Texas's large Republican delegation, Barton was planning to seek a 17th term before lewd texts and photos he had sent to women with whom he had extramarital affairs leaked online. During the course of his long career in Congress, he served as chairman of the House Energy and Commerce Committee.
---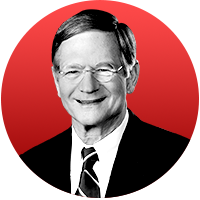 Lamar Smith, Texas 21st district
2016 presidential election: +10.00 Trump
2016 House election: +20.56 Smith
His is another term-limits retirement. An arch-conservative first elected in 1986, Smith likely would have had nowhere higher to go after finishing his tenure as chairman of the Space, Science, and Technology Committee, which he used to fight policies and funding to combat climate change.
---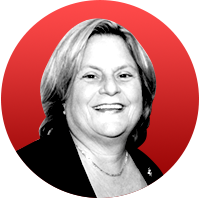 Ileana Ros-Lehtinen, Florida 27th district
2016 presidential election: +19.6 Clinton
2016 House election: +9.79 Ros-Lehtinen
A former chairwoman of the Foreign Affairs Committee, Ros-Lehtinen never endorsed Trump and became one of his most vocal GOP critics in Congress. She retires after 28 years in the House. As a moderate, she voted frequently against top Republican priorities, including Obamacare repeal and the budget. Her South Florida district now becomes a prime pickup opportunity for Democrats.
---
Charlie Dent, Pennsylvania 15th district
2016 presidential election: +7.6 Trump
2016 House election: +19.63 Dent
As co-chairman of the moderate Tuesday Group in the House, Dent was one of his party's most vocal critics, often voicing his frustration either with the president or the influence of the conservative Freedom Caucus in steering legislation to the right. He said the lack of a governing coalition in Congress contributed to his decision to retire after seven terms. He announced in April that he would leave office early rather than stick around for the remainder of his term.
---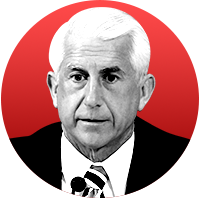 Dave Reichert, Washington state 8th district
2016 presidential election: +3.00 Clinton
2016 House election: uncontested
A former leader of the Tuesday Group, Reichert is another moderate retiring after seven terms. Though he won his recent elections easily, his district was once one of the most competitive in the nation and could be again next year.
---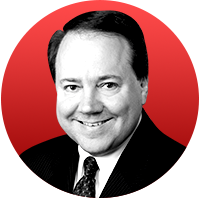 Pat Tiberi, Ohio 12th district
2016 presidential election: +11.3 Trump
2016 House election: +36.73 Tiberi
Whereas others on this list retired after being term-limited out of committee chairmanships, Tiberi's decision may have more to do with a post he never won. The veteran Ohio Republican lost out to Kevin Brady of Texas in his bid to lead the Ways and Means Committee after Paul Ryan left the job to become speaker. Tiberi was a close ally of former Speaker John Boehner, and he, too, became frustrated with the dysfunction in Congress. He won't serve out the rest of his term, choosing instead to take a job as president of the Ohio Business Roundtable early next year.
---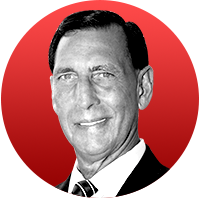 Frank LoBiondo, New Jersey 2nd district
2016 presidential election: +4.6 Trump
2016 House election: +21.99 LoBiondo
LoBiondo's retirement after 12 terms gives Democrats a major pickup opportunity in New Jersey. First elected in the Republican wave of 1994, he broke with his party to oppose Obamacare-repeal legislation, the GOP budget, and the tax bill.
---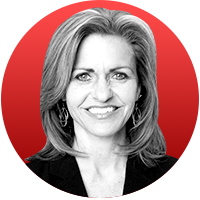 Lynn Jenkins, Kansas 2nd district
2016 presidential election:  +18.4 Trump
2016 House election: +28.38 Jenkins
Jenkins' announcement in January that she would not seek a sixth term in the House was one of the earliest and most surprising of the Republican retirements. She had served in the House leadership and was mentioned as a possible gubernatorial candidate in Kansas, but she said she would not run for any office in 2018.
---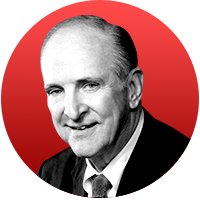 Sam Johnson, Texas 3rd district
2016 presidential election: +14.2 Trump
2016 House election: +26.63 Johnson
Johnson is revered in the House for his Air Force service in both Korea and Vietnam, where he was held—and tortured—as a prisoner of war for seven years. The 87-year-old is retiring from a safe Republican seat after more than a quarter-century in Congress.
---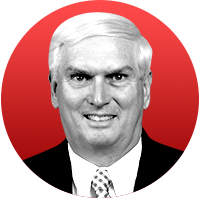 John Duncan Jr., Tennessee 2nd district
2016 presidential election: +35.4 Trump
2016 House election: +51.29 Duncan Jr.
Duncan will have served in the House for 30 years by the time he leaves next year. Though he votes with Republicans on domestic issues, he opposed the Iraq War and supports a non-interventionist foreign policy. His district should be an easy hold for Republicans.
---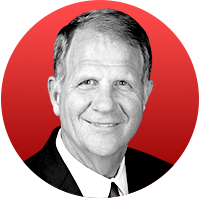 Ted Poe, Texas 2nd district
2016 presidential election: +9.3 Trump
2016 House election: +24.26 Poe
Now in his seventh term, Poe is a former Houston judge known for ending each of his floor speeches with a variation on Walter Cronkite's longtime sign-off, "And that's just the way it is." He was diagnosed with leukemia in 2016.
---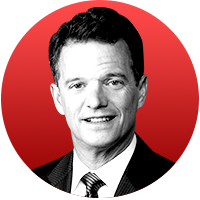 Dave Trott, Michigan 11th district
2016 presidential election: +4.4 Trump
2016 House election: +12.76 Trott
Trott was a first-time candidate when he won his seat in the House in 2014. He decided he preferred the private sector, however, announcing in September that he would return home after just two terms.
---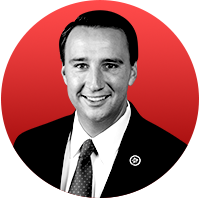 Ryan Costello, Pennsylvania 6th district
2016 presidential election: +9.3 Clinton
2016 House election: +14.48 Costello
Despite having served just two terms in the House, Costello is retiring rather than seeking reelection in a district that now favors Democrats after the Pennsylvania state Supreme Court threw out the existing congressional map. With the incumbent out, the 6th district is a prime Democratic pick-up opportunity.
---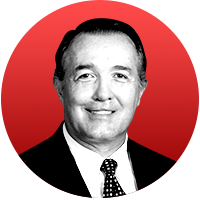 Trent Franks, Arizona 8th district
2016 presidential election: +21.1 Trump
2016 House election: +37.13 Franks
Franks is leaving for perhaps the most unusual reason: He abruptly announced in December that he would resign after acknowledging that he had asked two members of his staff to carry his and his wife's child as surrogates, making them "uncomfortable." His announcement came on the same day as the House Ethics Committee said it was opening an investigation into the situation.
---
Blake Farenthold, Texas 27th district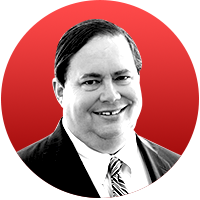 2016 presidential election: +23.6 Trump  
2016 House election: +23.39 Farenthold
Farenthold announced in December 2017 he would not seek a fifth term after several former staffers accused him of harassment and of verbally abusive behavior in his congressional office. He initially resisted pressure to bow out even after the House Ethics Committee opened a new inquiry into his alleged behavior. In April, he abruptly resigned from Congress altogether.
---
Bill Shuster, Pennsylvania 9th district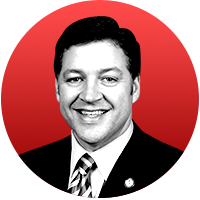 2016 presidential election: +42.5 Trump
2016 House election: +26.68 Shuster
Shuster, the chairman of the House Transportation Committee, announced in early January that he'll spend 2018 on developing an infrastructure plan instead of running for reelection. "I thought it was the best decision for me to focus 100 percent on my final year as the chairman of the Transportation Committee, working with the president and other Democrats and Republicans to pass an infrastructure bill, which is much needed to rebuild America," he told The Washington Examiner. Shuster first won election to the House in 2001.
---
Gregg Harper, Mississippi 3rd district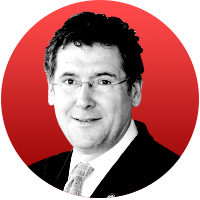 2016 presidential election: +24.5 Trump
2016 House election: +35.83 Harper
Harper, the chairman of the House Administration Committee, said he made the decision not to seek reelection over the holidays. "I never intended for this to be a career, and it will soon be time for another conservative citizen legislator to represent us," he said in a statement in early January. Harper's committee has recently received a great deal of attention as the panel charged with addressing sexual harassment in the lower chamber. The five-term congressman joins a number of other Republican committee chairmen who are stepping down.
---
Ed Royce, California 39th district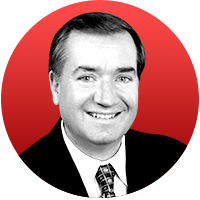 2016 presidential election: +8.6 Clinton
2016 House election: +14.46 Royce
The chairman of the Foreign Affairs Committee, Royce is yet another committee leader who chose retirement over a return to the back bench once his tenure with the gavel was up. Royce will finish his 13th term in 2018, and his departure creates a top pick-up opportunity for Democrats in Southern California.
---
Patrick Meehan, Pennsylvania 7th district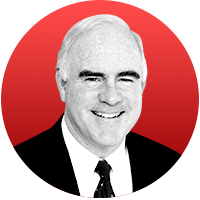 2016 presidential election: +2.3 Clinton
2016 House election: +18.93 Meehan
Meehan announced in January that he wouldn't run for a fifth term following the revelation that he settled a claim of sexual harassment made against him by a former staffer. The House Ethics Committee—a panel of which Meehan was a member—had already begun an investigation, and the congressman acknowledged that he had developed a deep affection for the woman while denying improper behavior. His departure opens up a strong pick-up opportunity for Democrats in what was already a competitive district.
---
Tom Rooney, Florida 17th district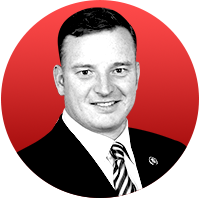 2016 presidential election: +27.2 Trump
2016 House election: +27.57 Rooney
In February, the Florida congressman announced he would not seek a sixth term this year. "After what will be 10 years in the United States Congress representing the good people of Florida's Heartland, it's time to 'hang 'em up' as my old football coach used to say," Rooney said in a statement. He represents a solidly Republican district.
---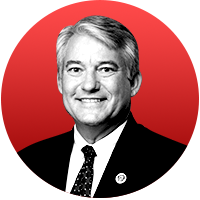 Dennis Ross, Florida 12th district
2016 presidential election: +10 Trump
2016 House election: +14.92 Ross
First elected in the GOP wave of 2010, Ross announced in April that he would not seek a fifth term in the House. He had made a name for himself advocating for reform of the U.S. Postal Service.
---
House Democrats Retiring Outright
---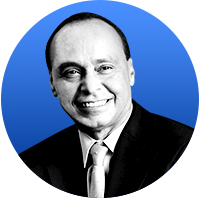 Luis Gutierrez, Illinois 4th district
2016 presidential election: +68.9 Clinton
2016 House election: uncontested
Now in his 13th term, Gutierrez is perhaps the most prominent Democratic ally of immigrants in the House and has been at the center of virtually every attempt to extend a path to citizenship to those in the country illegally. In announcing his retirement in November, he anointed a possible successor in his heavily Democratic district, Jesus "Chuy" Garcia, and said he might run for president in 2020.
---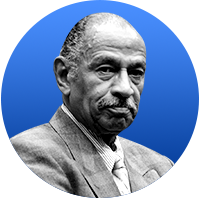 John Conyers, Michigan 13th district
2016 presidential election: +60.7 Clinton
2016 House election: +61.38 Conyers
First elected in 1964, Conyers was the dean of the House as its longest-serving member. But he was brought down by allegations of sexual harassment made by multiple former female staffers in his office. Conyers denied the accusations but bowed to pressure from Democratic leaders and resigned from the House in early December.
---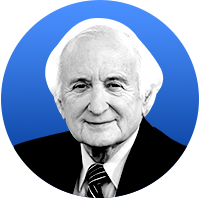 Sander Levin, Michigan 9th district
2016 presidential election: +7.8 Clinton
2016 House election: +20.51 Levin
Levin, 86, will leave the House four years after his brother, Carl, retired from the Senate. He served briefly as chairman of the Ways and Means Committee and was a top Democrat on taxes and trade policy.
---
Bob Brady, Pennsylvania 1st district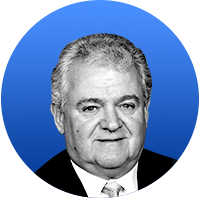 2016 presidential election: +61.3 Clinton
2016 House election: +64.4 Brady
A former chairman of the House Administration Committee, Brady will leave the House after 20 years. He had drawn a serious primary challenger after having been under FBI investigation for a payment his campaign made to a primary opponent in 2012.
---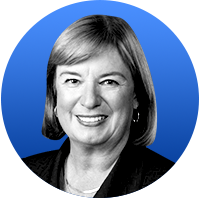 Carol Shea-Porter, New Hampshire 1st district
2016 presidential election: +1.6 Trump
2016 House election: +1.34 Shea-Porter
Shea-Porter represents what is perhaps the nation's quintessential swing district. It has changed parties five times in the last six elections, and Shea-Porter faced the same Republican opponent in four consecutive races. (She won twice.) With her retirement, the district is once again considered a toss-up.
---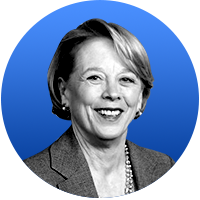 Niki Tsongas, Massachusetts 3rd district
2016 presidential election: +22.8 Clinton
2016 House election: +37.53 Tsongas
Tsongas will retire after more than a decade in the House, and her district should stay in Democratic hands. She is the widow of Paul Tsongas, the former senator and Democratic presidential candidate.
---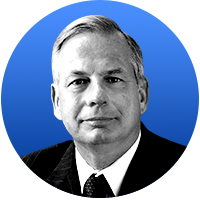 Gene Green, Texas 29th district
2016 presidential election: +45.7 Clinton
2016 House election:  +48.49 Green
The onetime chairman of the House Ethics Committee announced in November that he would retire after more than a quarter-century in the House. He was first elected in 1992.
---
Ruben Kihuen, Nevada 4th district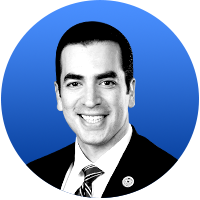 2016 presidential election: +4.9 Clinton  
2016 House election: +4.01 Kihuen
Kihuen's time in Congress will be brief after he faced accusations of sexual harassment less than a year into his first term. Facing calls from Democratic leaders to resign, he announced instead that he would serve out his term but not seek another one in 2018. His exit will leave a competitive open seat in Nevada that Republicans might take a serious run at picking up.
---
Rick Nolan, Minnesota 8th district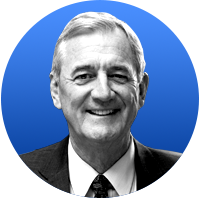 2016 presidential election: +15.6 Trump  
2016 House election: +0.56 Nolan
This is actually the second time Nolan has voluntarily given up his seat. The Minnesota Democrat first served in the House in the 1970s and left after three terms. He returned to politics in 2012 after three decades in business, capturing a Republican-held seat. With his retirement after a total of six terms, the GOP will have a good shot at winning back the district.
---
Elizabeth Esty, Connecticut 5th district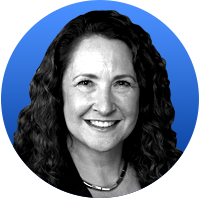 2016 presidential election: +4.1 Clinton  
2016 House election: +16 Esty
Esty is leaving after just three terms, having withdrawn from her reelection bid after acknowledging she mishandled allegations of abuse and harassment against her then-chief of staff in 2016. She was a vocal advocate for gun control after the Sandy Hook massacre, which unfolded in her district shortly after her first election to the House. Her district could become competitive; Esty won her first race by just three points in 2012.
---
House Republicans Running for Higher Office in 2018
---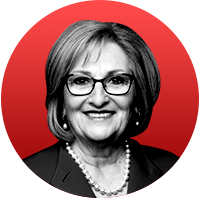 Diane Black, Tennessee 6th district
2016 presidential election: +48.9 Trump
2016 House election: +49.29 Black
First elected in 2010, Black served this year as chairwoman of the House Budget Committee before deciding not to seek reelection and run for governor instead. With the 2018 budget finally adopted, she may leave her seat early to focus on her next campaign.
---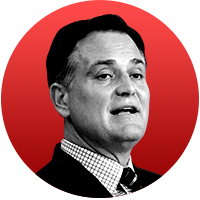 Luke Messer, Indiana 6th district
2016 presidential election: +40.3 Trump
2016 House election: +42.44 Messer
Now serving his third term in the House, Messer is facing off against fellow Indiana Representative Todd Rokita in a primary for the right to challenge Democratic Senator Joe Donnelly. He represents the seat once held by Vice President Mike Pence.
---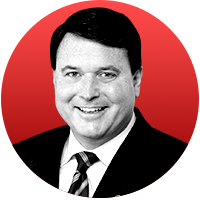 Todd Rokita, Indiana 4th district
2016 presidential election: +34.1 Trump
2016 House election: +34.12 Rokita
Rokita entered Congress one term before Messer. He made a brief bid for governor in 2016 after Pence was named as Donald Trump's running mate, but he was able to retain his House seat after Republicans picked Lieutenant Governor Eric Holcomb. He won't have that luxury if he loses the Senate race because the primaries for the Senate and House are on the same day.
---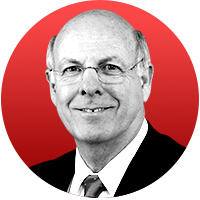 Steve Pearce, New Mexico 2nd district
2016 presidential election: +10.2 Trump
2016 House election: +25.48 Pearce
After serving two separate stints covering seven terms in the House, the conservative Pearce is running to succeed Susana Martinez as governor of New Mexico. Republicans remain favored to keep his House seat.
---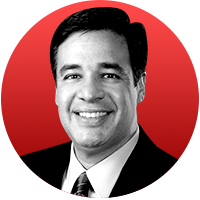 Raul Labrador, Idaho 1st district
2016 presidential election: +38.3 Trump
2016 House election: +36.36 Labrador
Labrador defeated a GOP establishment-backed candidate in a 2010 primary before beating a centrist Democratic incumbent during the Tea Party wave that November. His decision to run for governor may be a blessing for GOP leaders, as he was a frequent conservative critic and member of the House Freedom Caucus during his tenure. Republicans should hold his seat easily next year.
---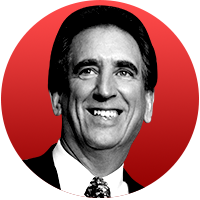 Jim Renacci, Ohio 16th district
2016 presidential election: +16.6 Trump
2016 House election: +30.66 Renacci
One of the wealthiest members of Congress, Renacci originally announced plans to leave the House after four terms to run for governor of Ohio. But in January he decided to run for Senate instead after a leading Republican candidate, Josh Mandel, withdrew from that race.
---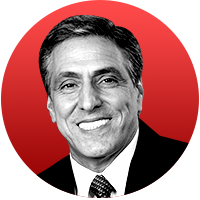 Lou Barletta, Pennsylvania 11th district
2016 presidential election: +23.8 Trump
2016 House election: +27.34 Barletta
Barletta was a Trump Republican before Trump and became one of the first to endorse the president's campaign. A longtime crusader against illegal immigration, his Senate candidacy challenging Democratic incumbent Bob Casey will be a test of Trump's brand in a formerly blue state that the president flipped red in 2016. Though it was held by a Democrat until Barletta won it in 2010, the 11th district is not currently expected to be competitive in the 2018 general election.
---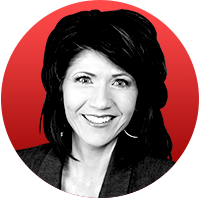 Kristi Noem, South Dakota at-large
2016 presidential election: +29.79 Trump
2016 House election: +28.21 Noem
Noem defeated Democrat Stephanie Herseth Sandlin in one of the closest races in the 2010 Republican wave. She's giving up her House seat to run for governor, and Democrats will have a tough time winning it back.
---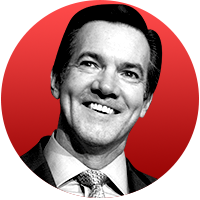 Evan Jenkins, West Virginia 3rd district
2016 presidential election: +49.2 Trump
2016 House election: +43.91 Jenkins
Jenkins knocked off one West Virginia Democrat, Nick Rahall, to win his House seat in 2014. He'll try to beat another, Senator Joe Manchin, in 2018. As with many of the seats Republicans are giving up to run for higher office, the 3rd district is less favorable to Democrats than it used to be.
---
Ron DeSantis, Florida 6th district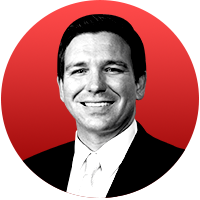 2016 presidential election: +17.0 Trump
2016 House election: +17.13 DeSantis
A conservative in his third term, DeSantis announced in January he would run for governor, not Congress, in 2018. His decision came just a couple weeks after Trump offered him an unexpected endorsement in a pre-Christmas tweet.
---
Martha McSally, Arizona 2nd district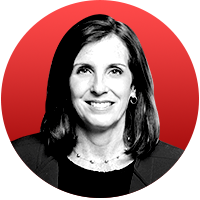 2016 presidential election: +4.9 Clinton
2016 House election: +13.92 McSally
McSally launched her long-expected Senate campaign in January for the seat Jeff Flake is vacating. Serving her second term in the House, she had become famous as the first American woman to fly in combat during the 1990s. Republicans leaders see her as the best candidate to hold the Senate seat, but her departure gives Democrats another strong pick-up opportunity in the House.
---
Marsha Blackburn, Tennessee 7th district
2016 presidential election: +39.3 Trump
2016 House election: +48.71 Blackburn
Blackburn is leaving a safe Republican House seat after eight terms to run for the Tennessee Senate seat Bob Corker is vacating. With the support of conservative groups, she appears in solid shape to win the GOP nomination after Corker briefly reconsidered his decision, but she'll face a touch general-election matchup against Phil Bredesen, the state's former two-term Democratic governor.
---
Kevin Cramer, North Dakota at-large district
2016 presidential election: +36.4 Trump
2016 House election: +45.46 Cramer
The third-term congressman declared his candidacy to challenge Democratic Senator Heidi Heitkamp in February, barely a month after announcing he would forgo the race. Cramer's Senate run opens up his at-large House seat, which should stay in Republican hands this fall.
---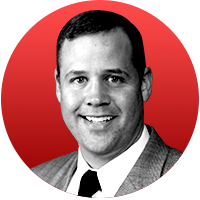 Jim Bridenstine, Oklahoma 1st district
2016 presidential election: +28.7 Trump
2016 House election: Uncontested
Bridenstine didn't run for higher office after three-and-a-half terms in the House, but he was picked in 2017 by President Trump to serve as the next administrator of NASA. His nomination languished in the Senate for months, but his confirmation on a narrow party-line vote in April created another vacancy and open seat in November. Republicans should easily hold this conservative district.
---
House Democrats Running for Higher Office in 2018
---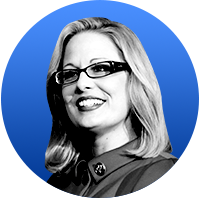 Kyrsten Sinema, Arizona 9th district
2016 presidential election: +16.3 Clinton
2016 House election: +21.88 Sinema
Sinema announced her candidacy for the Senate before Flake decided to retire. A member of the centrist Blue Dog Coalition, she has occasionally voted with Republicans on health care, taxes, and border security. She's also the first openly bisexual member of Congress. Though Sinema's first election in 2012 was very close, her district has trended more Democratic in the years since.
---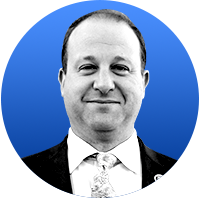 Jared Polis, Colorado 2nd district
2016 presidential election: +21.3 Clinton
2016 House election: +19.72 Polis
Another of Congress's most wealthy members, Polis is running for governor after five terms in the House. The district includes Boulder and is considered a safe Democratic seat.
---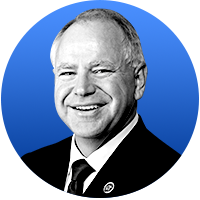 Tim Walz, Minnesota 1st district
2016 presidential election: +14.9 Trump
2016 House election: +0.76 Walz
Walz's decision to run for governor of Minnesota after six terms in the House gives Republicans one of their best pickup opportunities. He won his 2016 race by only about 2,500 votes.
---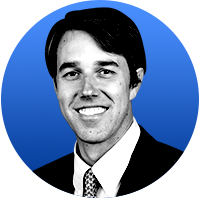 Beto O'Rourke, Texas 16th district
2016 presidential election: +40.7 Clinton
2016 House election: +75.75 O'Rourke
O'Rourke won his House seat in 2012 after defeating a longtime Democratic incumbent, Silvestre Reyes, in a primary. He'll have an even tougher challenge in 2018: knocking off Ted Cruz in a Senate race. His district in El Paso, meanwhile, figures to remain blue.
---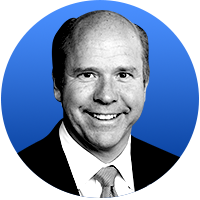 John Delaney, Maryland 6th district
2016 presidential election: +15.1 Clinton
2016 House election: +15.89 Delaney
The former entrepreneur is unique among all of the congressional retirees. Delaney is not leaving to run for Senate or governor—he's already running for president in 2020. Despite his considerable wealth, he's a heavy long-shot, but he's hoping a super-early start will help. Delaney's ouster of Republican Roscoe Bartlett in 2012 was aided by Democratic gerrymandering, and the district continues to favor Democrats as an open seat in 2018.
---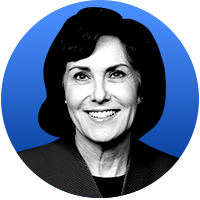 Jacky Rosen, Nevada 3rd district
2016 presidential election: +1.00 Trump
2016 House election: +1.27 Rosen
Rosen had barely started her first term in the House this year when she announced she would challenge incumbent Republican Senator Dean Heller in 2018. Though she has the support of Harry Reid's powerful political operation, the race is a risk for Democrats, since her exit creates an opening for Republicans to take back a seat they held until Rosen's victory in November.
---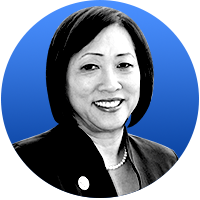 Colleen Hanabusa, Hawaii 1st district
2016 presidential election: +32.6 Clinton
2016 House election: +49.15 Hanabusa
Hanabusa held this seat for four years before giving it up for a failed bid for Senate. After a year back in the House, she's leaving again to run for governor. Though the seat was briefly held by a Republican in 2010, it's a solidly Democratic district.
---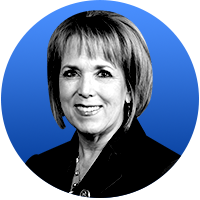 Michelle Lujan Grisham, New Mexico 1st district
2016 presidential election: +16.5 Clinton
2016 House election: +30.29 Grisham
Lujan Grisham won her first race for the House and is now running for governor. She is currently serving as chairwoman of the Congressional Hispanic Caucus.
---
With additional reporting from Priscilla Alvarez.
NASA Finally Gets a New Leader
Posted: 19 Apr 2018 12:15 PM PDT
After an unprecedented wait, the nation's space agency has a Trump-picked, Senate-approved, permanent leader at last.
Lawmakers voted 50–49 on Thursday to approve the nomination of Jim Bridenstine, a Republican congressman from Oklahoma, for NASA administrator, following months of debate over his qualifications and growing uncertainty over leadership at the agency.
The vote was split along party lines, and for a few tense moments it seemed like maybe one Republican senator, Jeff Flake of Arizona, would join Democrats in their opposition. Tammy Duckworth, the Democrat from Illinois, who has been away from the Hill after having a baby earlier this month, came to the Senate floor to cast her vote in case Flake didn't flip, with her daughter in tow.
The confirmation comes 15 months after Charles Bolden, the administrator under former President Barack Obama, stepped down as the new administration was sworn in. This was longest NASA has been without a permanent chief—who is nominated by the president and must be approved by Congress—in the transition between two administrations. Previously, the largest gap was six months, between the George W. Bush and Obama administrations.
NASA has been steered by an acting administrator, Robert Lightfoot, since Bolden left the office. Last month, Lightfoot announced he would leave the job at the end of April.
But most of the country's space policy and priorities under Trump have emerged from the National Space Council, a high-level advisory body chaired by Vice President Mike Pence. The National Space Council previously existed in one form or another, with varying amounts of effectiveness, since NASA was first established in 1958. The current administration resurrected it soon after Trump took office.
In his new role, Bridenstine will likely be taking cues from the council and its members, which also include the secretaries of several departments—including State, Defense, and Commerce—and the heads of national-security offices.
Bridenstine takes the helm during an exciting but tumultuous time at NASA. The agency is launching several new missions this year. A new exoplanet-hunting spacecraft just launched into space on Wednesday. A spacecraft will leave for Mars next month, and another to the sun in the summer. But NASA is also facing project delays and reports of poor management by its contractors. This year's scheduled test flights of crewed and uncrewed missions by SpaceX and Boeing, an effort paid for by NASA, may get pushed back. The agency's next space telescope, the James Webb, is facing cost and schedule overruns.
Bridenstine was elected to the House of Representatives in 2012 to represent Oklahoma's first district, and serves on the Committee on Science, Space, and Technology and the Armed Services Committee. Before Congress, Bridenstine served as the executive director of the Tulsa Air and Space Museum, flew combat missions in Iraq and Afghanistan as a Navy pilot, and studied business and economics in college.
Unlike his colleagues from states like Florida, Alabama, and Maryland, the homes of major NASA facilities, Bridenstine has few space interests to defend in Oklahoma. But he has shown an outsize interest in the space industry, and in April 2016 introduced a bill called the American Space Renaissance Act, which included various reforms to the U.S. space program. "Friends, this is our Sputnik moment," Bridenstine said then. "America must forever be the preeminent spacefaring nation." Later, he said space issues mattered to him because "my constituents get killed in tornadoes."
Bridenstine's road to the top job at NASA has been bumpy. The White House first nominated him in September 2017. Two confirmation hearings by Senate committees followed, both contentious. Senate Democrats and some Republicans criticized the selection of a candidate with no professional science experience. The previous administrator, Bolden, was an astronaut, they pointed out.
Democrats questioned Bridenstine over several controversial statements he'd made in the past. Bridenstine has called the Supreme Court decision to legalize same-sex marriage a "disappointment," and described an executive order from Obama that told public schools to let transgender students use bathrooms of their choice as "lawless federal bullying." In 2013, Bridenstine said rising global temperatures were a product of solar activity and ocean cycles, and not human activity. The congressman walked back some of this view during his hearings for the NASA job, saying he believes people have contributed to climate change, but stopped short of saying they were the main driver.
The Senate didn't consider Bridenstine's nomination for months because it appeared that Republicans didn't have enough votes to pass it. With a slim majority in the chamber, Republicans couldn't afford to lose more than one vote to Democrats. John McCain of Arizona is still home in Arizona receiving treatment for cancer, and Marco Rubio of Florida, the site of important NASA assets, had expressed concern over Bridenstine's background as a politician, and not a space professional.
In January, Bridenstine brought Bill Nye, "the Science Guy," as his guest to the State of the Union, a decision that proved controversial in the scientific community. Some considered Nye's acceptance of the invitation as a betrayal, while others saw it as a chance for the popular figure to impart some wisdom on a climate-change skeptic.
The drama reached a crescendo this week, when Senate leadership, apparently confident they had the votes, moved forward with the nomination. Rubio had changed his mind, and Duckworth wasn't on the Hill. On Wednesday, senators gathered in the chamber for a procedural vote that would open the door for a final vote. Lawmakers voted along party lines, but then Flake surprised everyone by voting no, threatening to torpedo Bridenstine's future. After holding up the process for an hour, Flake flipped, cryptically telling reporters he "just needed to have some extra discussions, some extra time" with his colleagues about other policy issues.
Asked why he had a change of heart on Bridentstine, Rubio said in a statement, "While I wish the president would have nominated a space professional to run NASA, the unexpected April 30 retirement of the acting administrator would leave NASA, an agency whose mission is vital to Florida, with a gaping leadership void unless we confirm a new administrator."
Bridenstine now joins the ranks of other Trump appointees whose credentials have been criticized as inadequate or irrelevant for the jobs they're taking on. He may soon join another, more specific club: Trump appointees swirling in controversy over ethical misconduct. On Wednesday, The Daily Beast reported that Bridenstine allegedly used the resources of the Tulsa Air and Space Museum to benefit a company he co-owned, citing a review of public records by the Project on Government Oversight, a nonpartisan, Washington-based watchdog group. "Evidence of Bridenstine's self-dealing dates back to December 2008, when the Museum, under his leadership, put its own cash reserves on the line to bring the struggling Rocket Racing League—a company set up to race rocket-powered aircraft before live audiences—to an air show in Tulsa in 2010," the publication reports. A Bridenstine spokesperson denied the allegations on Thursday.
The debate over Bridenstine's credentials is particularly interesting because it illustrates how much NASA has changed since its inception in 1958. During the first projects to send humans to space, the first Americans called up for the job were pilots with many hours' worth of combat flying experience. Back then, astronauts were considered soldiers setting off to conquer an unknown frontier, and they needed to be able to maneuver capsules not unlike military cockpits.
That changed in the 1980s, when the Space Shuttle program started carrying larger groups of astronauts to space. The extra room meant that not everyone onboard had to have military experience. Today, NASA's astronaut classes are pretty evenly split between astronauts with military backgrounds and astronauts who are civilians—scientists, doctors, engineers, and others.
Sixty years ago, it may not have mattered that Bridenstine had no science experience. His time as a fighter pilot would only have bolstered his nomination to a leadership role. But in the last decades, NASA has moved beyond the military-esque culture of human spaceflight and delved into scientific exploration of the Earth, the solar system, and the far reaches of the universe. As the profile of the agency and its astronauts has changed, the profile of who should lead them all has, too.
Why Do Trump's Defenders Assume He's Guilty?
Posted: 19 Apr 2018 11:45 AM PDT
The presumption of innocence is essential to the American legal system. Sometimes prosecutors and the press need to be reminded of this. It's not as often that the allies of a defendant, or even a prospective defendant, forget.
Yet allies of President Trump have made some peculiar comments over the last few days, as Jonathan Chait, Josh Barro, and Orin Kerr note. Anthony Scaramucci says Michael Cohen would not flip on Trump because he is "a very loyal person." Alan Dershowitz, enjoying a strange encore act as Trump's most prominent legal defender, told Politico, "That's what they'll threaten him with: life imprisonment. They're going to threaten him with a long prison term and try to turn him into a canary that sings."
Jay Goldberg, who represented Trump in the 1990s and 2000s, told Trump that he needs to be concerned that Cohen will not protect him. "You have to be alert," Goldberg said. "I don't care what Michael says." (The president's armada of former lawyers, and Trump's reluctance to ever fully banish anyone, mean that sort-of-former lawyers keep popping up left and right, with advice solicited or not.)
Even Cohen, in his frantic effort to demonstrate his loyalty, has made the error. "I'd rather jump out of a building than turn on Donald Trump," he told Donnie Deustch.
Turn on him with what, exactly? As Chait and Barro write, these people are at least aspirationally standing up for Trump, and yet their comments have a clear subtext of guilt. They all start with the premise that Trump has something to hide. You can't flip on someone unless you've got something to offer prosecutors. Usually, the defenders of suspects in prosecutors' cross-hairs loudly proclaim their innocence, and insist that the investigation will ultimately vindicate them. But Trump's chorus is singing from a different hymnal.
The same worry underlies agitation from the White House about Special Counsel Robert Mueller extracting a guilty plea and offer of cooperation from Rick Gates, the former deputy campaign manager, and about the pressure Mueller is putting on Paul Manafort, the former campaign chairman. Since Manafort was the campaign chair, the only person Mueller could really want him to turn on is Trump himself; and since indictments against Manafort suggest a very strong case, the special counsel presumably doesn't need Gates to turn on Manafort, and wants his help in getting information on Trump, too.
The appearance of having something to hide also hovers behind Trump's threats to fire either Deputy Attorney General Rod Rosenstein or Mueller. While there are Trump allies who can concoct claims of wrongdoing by either one, it's clear that the real point is to restrict the special-counsel probe. Besides, Trump already fired James Comey and said it was because he was upset about the Russia investigation, so there's precedent. (Trump contradicted his own prior explanation this week.)
Implicit guilt also shadows rumors about Trump offering pardons to Michael Flynn, the former national-security adviser, and to Manafort, as well as the message-pardon granted to Lewis Libby last week. And when Trump seethes at Mueller investigating his financial affairs, and declares the Trump Organization to be on the wrong side of a red line, one wonders what he is so worried about.
Left-leaning pundits are not alone in picking up on this tension. In March, after then-Trump lawyer John Dowd called for an end to the Mueller probe, Representative Trey Gowdy, the GOP chair of the House Oversight Committee, expressed surprise.
"If you look at the jurisdiction for Robert Mueller, first and foremost what did Russia do to this country in 2016. That is supremely important and it has nothing to do with collusion," he said. "So to suggest that Mueller should shut down and that all he's looking at is collusion, if you have an innocent client Mr. Dowd, act like it."
One obvious response to this is to assume that the reason Trump's lawyers and other allies aren't acting like they have an innocent client or friend is that they don't. If that is so, though, the question is what the Trump insiders believe the president might be guilty of.
The first option is that these people think Trump has done something wrong involving Russia. You can even go full peeliever! There's a lot we still don't know about Russian interference, whether Trump aides were involved, and what Trump himself knew when. (A member of Mueller's team offered a federal judge this explanation on Thursday, defending the indictment of Manafort as properly falling within the scope of the inquiry: "He had long-standing ties to Russia-backed politicians," he said, according to ABC News. "Did they provide back channels to Russia? Investigators will naturally look at those things.")
This still seems like the lowest chance of provable criminal behavior, though. It has become banal to note that collusion is not a crime per se, and while there's a great deal of questionable content, there's not yet direct evidence of Trump committing a specific crime. (Caveat lector: None of us knows what Mueller knows.) Any prosecution of a sitting president on a novel legal theory would face enormous hurdles. More likely is that Trump might have committed obstruction of justice by interfering with an FBI probe of Flynn, and then firing Comey.
But while some of Trump's allies have advised him to take a bellicose stance from the start, there have been plenty of others who advised cooperation on Russia matters. White House lawyer Ty Cobb, and to a reportedly lesser extent Dowd, until the very end of his run, favored cooperating with Mueller. The theory was this: Trump was innocent of any criminal wrongdoing on the Russia case, so he should speak with the special counsel promptly, cauterize the investigation, and then make the case for Mueller to wrap up quickly.
That desire to wrap it up quickly is a relevant bridge to the other two scenarios. The raid on Cohen's office and homes particularly infuriated the president, even though his fixer hasn't yet been charged with any crimes. Now that Trump's business empire and personal dealings are suddenly in view of the courts—though not, so far, being reviewed by Mueller himself, but rather by the U.S. Attorney in Manhattan—people like Goldberg and Dershowitz have begun making their unintentionally incriminating remarks. That suggests Trump's allies view his business dealings as the most likely areas where the president might have committed a crime.
Scenario two is that Trump's allies believe he did nothing wrong with regard to Russia but is susceptible to prosecution for his business career. Many people in business in New York bend the rules, and prosecutors mostly look the other way (the dearth of prosecutions following the financial crisis being the most prominent example), but if they want to get you they can. It's the equivalent of pretextual stop for loitering, but for old, white, rich men. Certainly, Trump was willing to bend and even break the rules during his business career, and often ended up taking slaps on the wrist and paying fines when he was caught. That's the cost of doing business. But—or so this theory goes—Trump didn't realize that by running for president, and taking stands that would alienate powerful political players in New York and Washington, he was inviting them to pore over his record and go after him for his past conduct in business. In this view, prosecuting Trump is basically just a punitive measure, since even if he did anything wrong, so did his peers in the business.
It's a flawed theory, though. No one needs Mueller to know that Trump often broke the law as a businessman. A prosecutor who wanted to prove that wouldn't need to flip Paul Manafort or Michael Cohen, and Mueller likely obtained Trump's tax return months ago.
Hence a third theory: Trump's allies think he's basically clean on Russia, but committed some serious criminal acts as a businessman or in his personal life. It would take real wrongdoing for prosecutors to be able to threaten Cohen with life in prison, as Dershowitz has it, and for Cohen's testimony to be as damaging as the White House is telegraphing it fears it would be.
The public has no idea what Trump's real criminal liabilities, if any, are, but the people speaking up in his defense are publicly suggesting they believe some combination of the second and third theories. This must all be maddening to Trump's actual lawyers, who have to organize his defense. Cobb has been consistently wrong in predicting the conclusion of Mueller's probe, and his warning that an interview with Mueller might be a "perjury trap" is peculiar, since the easy way to avoid a perjury charge is to avoid lying under oath. One thing Cobb has managed to do, however, is to consistently assert Trump's innocence.
Few of the president's other lawyers, past or present, have done the same.
When Will the Gender Gap in Science Disappear?
Posted: 19 Apr 2018 11:11 AM PDT
Sixteen years.
That's how long it will take before the number of women on scientific papers is equal to the number of men.
Luke Holman from the University of Melbourne got that estimate by working out the number of female and male authors on almost 10 million academic papers, published over the last 15 years. With help from Melbourne colleagues Cindy Hauser and Devi Stuart-Fox, he then used the data to estimate the size of the well-documented gender gap in science, and more importantly, how long it might take to close.
At the current rate of change, women will catch up to men in 16 years—but that overall estimate masks a huge amount of variation. For example, out of the 115 disciplines represented in the data, women authors outnumber men in just a handful (including nursing and midwifery) and publish at the same rate in just 23 (including psychology, nutrition, and public health).
In 87 of the 115 disciplines, women are still significantly outnumbered by men. Some of these, including anthropology, microbiology, and medical genetics, will reach parity within the next decade. But others, like physics, mathematics, and computer science, not only have the highest male biases, with women being outnumbered by a factor of six, but also the slowest rates of improvement. In physics, the gender gap might take 258 years to fully close. If nothing changes, no living physicist or mathematician will see parity within their lifetime—or their grandchildren's.
"This goes against any false security that we are doing 'enough,' and we—society, institutions, and countries—have to do more if we are going to increase the rate of change," says Kelly Ramirez, a cofounder of 500 Women Scientists.
At least 61 other studies have estimated the gender ratio of authors on academic papers, but most of these relied on people poring over papers by hand. Instead, Holman downloaded 9.15 million articles from PubMed, one of the largest repositories for medical and life sciences, and another half-million articles from ArXiv, which stores papers in mathematics, physics, astronomy, and more. He then wrote a program that used an online database to deduce the gender of every author. (He chose to exclude gender-ambiguous names like Jamie or Robin; that still left 92 percent of the data set and didn't appreciably change the final estimates.)
The results give a sense of the gender gaps in science, but Holman cautions that even when parity in publishing is reached, that shouldn't be seen as evidence that sexism has been banished. "Just because the data say that biology is at 40 percent women, it doesn't mean that those women aren't facing major gender challenges in their workplaces," he says.
For example, his team found that in almost all fields, women are substantially less likely to be the last author on a paper—the spot that's usually occupied by senior figures in leadership roles. Instead, relative to the overall gender ratio, they're significantly overrepresented in the first-author position, which is usually occupied by junior researchers who do the bulk of the work. This speaks to a broader trend: The further up you go in academia, the more underrepresented women are. Indeed, Holman calculates that to close the gender gap at a senior level across all fields, it will take a median of 38 years, rather than just 16.
Demographic studies suggest that the gap doesn't just exist because there were fewer women graduates in the past, and things haven't caught up yet. Instead, the personal experiences of countless women and the results from a growing body of studies point to a raft of more likely explanations.
Women in science are less likely to be trained by elite laboratories, especially those run by men. They are paid less. Compared to men of equal skill, they receive less mentoring, they are more rarely invited to give talks, they are seen to be less competent and less employable, and their work is judged more harshly. On top of that, they must contend with stereotypes about their intelligence and scientific acumen, and significant levels of harassment and abuse. For each of these well-documented reasons, many women leave STEM careers early, while those who stay end up with fewer papers to their name than their male peers. And when they do publish, their work is less likely to be cited.
Even in fields with many women, inequality persists. For example, Holman found that across different disciplines, the most prestigious journals were also those with the fewest women authors. In some of the most famous journals, like Nature and The New England Journal of Medicine, women were underrepresented as senior last authors, and also comparatively rarer among the junior first authors.
Partly, that's because prestigious journals often invite scientists to submit papers to them; Holman calculated that such invitations are extended to men twice as often as to women. It's also possible that women submit a lower proportion of their papers to these top-tier journals, either through lack of confidence or lack of support. And it might be that peer-reviewers and editors are biased against women, whether implicitly or explicitly. "I have had a hell of a time publishing the majority of my papers, including ones that have gone on to have a high impact," says Kate Clancy from the University of Illinois. "I wonder if that's because I publish mostly with women. My few publications that have a few male authors were far easier to publish."
Holman and his colleagues argue that journals could address these problems by hiring more women editors, inviting more women reviewers, and implementing double-blind policies, where neither the editors who handle papers nor the reviewers who judge them know the gender of the authors at first. "That seems like something we can fix now, and I challenge these big journals to change this," says Ramirez. "If journal articles are the metric by which scientists are judged and promoted, then journals can really make a difference in all disciplines by changing their numbers. What goals have been set? Let's see changes in the next one to five years, not 10 to 20."
Many scientists have discussed other ways of reducing gender disparities, and Holman and his colleagues have ended their own paper with a "densely referenced and very long sentence that's our take on the greatest hits." Here it is, in full:
We suggest that efforts to recruit and retain women in STEMM [science, technology, engineering, mathematics, and medicine] must be wide-ranging and could include dispelling the common but poorly evidenced belief that there are innate gender differences in STEMM aptitude; reforming academic publishing and peer review; ensuring women have equal access to informal professional networks; affording greater recognition of the extra demands outside the workplace that traditionally fall on women when assessing candidates' achievements; guaranteeing women equal resources at work; providing better access to parental leave and additional provisions to help people return to work following a career break; striving for a representative gender ratio of invited speakers at academic conferences; and affirmative action during hiring.
The team has also made their data freely available, and created an online app for exploring it. "I'm not an expert [on gender disparities]," says Holman "so I thought it was even more important than usual to make the data accessible. It's a slightly shaky website but my hope is that people from the social sciences take this up."
In a Few Centuries, Cows Could Be the Largest Land Animals Left
Posted: 19 Apr 2018 11:13 AM PDT
There used to be a type of elephant called Palaeoloxodon that could have rested its chin on the head of a modern African elephant. There was a hornless rhino called Paraceratherium, which was at least 10 times heavier than living rhinos. There was once a giant wombat that could have looked you level in the eye, a ground sloth the size of an elephant, a short-faced bear that would have loomed over a grizzly, and car-sized armadillos with maces on their tails. After most of the dinosaurs went extinct at the end of the Cretaceous period, 66 million years ago, mammals took over as the largest creatures on land—and they became really big.
But during the late Pleistocene, from around 125,000 years ago, these megafauna started disappearing. Today, they're all gone. The reasons for their extinctions have been thoroughly studied and intensely debated, but a new study by Felisa Smith from the University of New Mexico puts the blame squarely on humans and our hominin relatives.
By looking at how mammals have changed in size over time, Smith and her colleagues have shown that whenever humans are around, the mammals that disappear tend to be 100 to 1000 times bigger than those that survive. This isn't entirely new: Many scientists, Smith included, have found the same trends in Australia and the Americas. But the new analysis shows that this pattern occurred in every continent except Antarctica, and throughout at least the last 125,000 years.
"Size-selective extinction is a hallmark of human activity," Smith says. In other words, when we're around, big animals die.
"It doesn't take a lot to make a species go extinct," says Advait Jukar from George Mason University. "Humans didn't need to go out and kill every last individual; all you need is a stressed population and just enough hunting pressure to keep the fertility rate [below replacement levels]. Eventually, the population will collapse."
The distribution of body size is generally related to the size of a land mass. Africa is smaller than Eurasia but bigger than the Americas, so you'd expect its animals to weigh in somewhere in the middle. But by the time hominins left Africa, the average mammals there were about 50 percent smaller than the average ones in either Eurasia or the Americas. For that reason, Smith thinks these size-specific collapses started well before the rise of Homo sapiens, and probably dates back to the origins of Homo erectus, roughly 1.8 million years ago. "That was the species that marked the shift from hominins that depend heavily on plants to ones that depend more on meat," says Smith. "Being a good predator is a general feature of our genus."
When hominins like Neanderthals, Denisovans, and modern humans spread through Europe and Asia, the average mass of mammals there halved. When Homo sapiens later entered Australia, the mammals there became 10 times smaller on average. And when they finally entered the Americas, with effective long-range weapons in hand, they downsized the mammals there to an even steeper degree. By around 15,000 years ago, the average mass of North America's mammals had fallen from 216 pounds to just 17.
This is not a general feature of mammal evolution. Smith's colleague, Kathleen Lyons from the University of Nebraska-Lincoln, has been collecting data on mammalian body size over the last 65 million years. Her data show that the biggest beasts only became disproportionately vulnerable to extinction in the last few million. "People make this assumption that large animals are more at risk," says Smith. "But large animals also have larger geographic ranges, which buffers them against extinction. For most animals across most time, being large was a good thing."
Even during huge changes in climate, including several ice ages and warm spells, large mammals weren't especially vulnerable. To her, that should settle the long-running and often acrimonious debate about whether humans were actually responsible for the loss of the megafauna. "When it got warmer or colder, it didn't select for bigger or smaller mammals," says Smith. "It's only when humans got involved that being large enhanced your extinction risk."
But "it's not a slam dunk that humans are responsible for the entire [megafaunal] extinction," says Jessica Theodor from the University of Calgary. As other studies have shown, it can be hard to parse out the effects of human hunting, climate change, and the big changes that ecosystems undergo when big mammals start to disappear. All of these things often occurred simultaneously, and compounded each other. Still, as Kaitlin Maguire from the Orma J. Smith Museum of Natural History puts it, "while it's thought that the megafaunal extinctions were a result of a one-two punch from shifting climate and human influences, this work demonstrates that the human punch was strong."
Even if climate change wasn't primarily responsible for killing off large mammals in the past, three things are very different now: The climate is changing at an extraordinary rate; that change is now our doing; and humans have shrunk the space available to wild animals. It used to be that large mammals could cope with rising temperatures or shifting rainfall by moving. Now, cities, farmland, and roads are in the way.
These changes mean that modern humans have also become adept at killing medium-sized and smaller mammals, weakening the size-specific trends that held for tens of thousands of years. Our ancestors killed mammals by hunting them. Now, we can indirectly usher them into extinction by shrinking their habitats or introducing unfamiliar predators.
Even now, the biggest mammals are still in most severe danger. Most live in countries with the fewest resources, many of which are rife with conflict. African elephants are heavily poached. The northern white rhino is down to just two females. Even the giraffe is coming up short—its population has fallen by 40 percent in just 30 years, and it moved onto the Red List of Threatened Species last year. "It was frightening to think that this iconic animal that everyone thinks is fine is actually vulnerable," says Smith. "That took people by surprise."
The unmaking of the megafauna is a tragedy in itself, but it would also unmake much of the world. Elephants and their kin, for example, as very good at keeping trees from encroaching onto grasslands, and as mammoths disappeared from the Northern hemisphere, the grass-dominated worlds that they maintained also went extinct. "Our assumption that modern ecosystems are "normal" is flawed," says Theodor. "They're not necessarily functioning in the way that they did even 11,000 years ago."
Smith calculates that if all the species that are currently threatened eventually go extinct, the largest mammal left on land will be the domestic cow. In terms of body size, our order will be back to where we were around 45 million years ago. "And that's largely because of humans," Smith says.
A Perfect Circle's Hard Rock Against Hard Times
Posted: 19 Apr 2018 10:31 AM PDT
Something long buried in me shivered when I first listened to "TalkTalk" off A Perfect Circle's new album, Eat the Elephant. "Get the fuck out of my way," Maynard James Keenan shouts, seeming to expel a mouthful of ashes, stretching the final syllable so that it merges with the jet-roar guitar tone below. The emotion expressed felt more complex than rage; the way it was rendered as slow-motion eruption carried mysterious power. What was I hearing?
"There's bass, guitar, drums, and a guy singing and then sometimes screaming," Keenan said in a phone interview after I tried to articulate this reaction. "I guess that's a cliché for me. If you responded to those moments of mine in previous incarnations over the years, I suppose you're going to have that sense memory."
Well then. He has a point, deflating as it may be. The 54-year-old Keenan is a legend of hard rock, but his most famous band, the gnostic metal act Tool, hasn't put out an album since 2006. The softer-but-still-tough, elegantly mournful A Perfect Circle last released something new in 2004. (His loopy other band, Puscifer, has been more active since then.) So it's true that simple nostalgia might make "TalkTalk" land potently for certain listeners, especially those who basically lived their sophomore years of high school in Keenan's bands' merchandise (cough).
Yet A Perfect Circle returns in a moment that might seem well-suited for such nostalgia. Ouroboros-like critical discourses over whether rock is "dead" as a truly popular musical form have begun to morph fruitfully as it's become clear how deeply rock and roll is ingrained in the DNA of emerging hip-hop. The '90s and early-2000s angsty wave that Keenan was a part of—he always stood between and outside of grunge, alternative, and nu metal—has become a newly cool touchstone. Just last week, Kid Cudi's new single sampled the Smashing Pumpkins. Lil Peep sounded like Tool at times. There well could be a renewed appetite for Keenan's mannered hisses and bellows.
Eat the Elephant doesn't concern itself with the modern musical landscape, though the broader social one does figure in. The album arrived with a cheeky press release pretending that the band's co-leader, multi-instrumentalist Billy Howerdel, had awoken from a 14-year freeze to find that "every entitled idiot with an iPhone now has the power to immediately express their uninformed mean-spirited opinions under the banner of 'journalism.'" The get off my lawn element of that gag can be heard throughout the album, and when I spoke with Keenan he repeatedly steered his answers back toward what he calls "the age of entitlement." But the didacticism of Eat the Elephant is often, thankfully, outshone by the music's well-honed sense of expansiveness, beauty, and rage.
On the title-track opener, Keenan appears to engage with the question of how to approach a daunting task such as resuming a band's recording career after more than a decade of hiatus. He ends up with the same advice that "creatives" of all sort are accustomed to taking: "Just take the bite / Just go all in." Yet the song sounds like the result of care and consideration, not forced free-writing. Contemplative piano eerily blends with insistent, twittery drums, and the grain of Keenan's singing voice get showcased in high-def. The patience with which the song is executed—there's no big buildup—telegraphs that what's ahead won't chase the pop-rock concision of the band's still-great hits "Judith" and "3 Libras."
Patience is also the watchword on "Disillusioned." A bittersweetly rollicking opening—anchored by a high-pitched chant of "dopamine, dopamine"—melts into a quiet passage that's surprisingly moving, making for a two-minute tangent that earns its place. The song's video isn't as deftly finessed, depicting a member of a cell-phone-addicted cult escaping into nature. I asked Keenan whether he crafts this kind of critique with an awareness of how hoary it can seem. "As an artist, as much as we might want to trick ourselves into thinking we're talking to somebody else, we're talking about ourselves," he replied. "It's not a judgment of others. It's a call to yourself to pull your head out of your ass."
He's no less subtle on the rhythmically tricky swirl of "TalkTalk," which denounces religious types who respond to the world's horrors with "thoughts and prayers," which, he sings, are "adorable, like cake in a crisis." The aforementioned climaxes of "Get the fuck out of my way" are potent enough to make the song transcend the feeling of a lecture, and it helps that Keenan has been working this same theme of anti-hypocrisy for decades. He does, for what it's worth, think society is even more screwed now than he did back in the '90s when he merrily envisioned Los Angeles swept away in a flood. "There's a lot of people talking and not doing," he said. "Even if they're doing, they're convinced that posting on a Facebook page is 'doing.' That's not fucking doing!"
Elsewhere, his political grouchiness does spoil the fun, especially when paired with musical gimmicks. "So Long, and Thanks for All the Fish" tuts about plastic surgery, shouts out some recently dead celebs, and cheers the apocalypse over a tune so upbeat it has to be sarcastic. It's a cynical Walk the Moon song: No thanks. Later, "Hourglass" employs the term Republicrat, which is ill-advised in any context but especially amid NFL-commercial bluster and sci-fi voice effects. It comes off like he's describing a new tribe of Terminator, dedicated to defending Wall Street. His fetish for multisyllabics plays better when leavened with drier wit, as is the case on the Cure-flecked "Delicious": "How inconvenient, unexpected, and harrowing for you, as consequences tend to be."
Once upon a time, emotionally dark and somewhat experimental guitar bands built their fanbases in sight of the mainstream, which A Perfect Circle did in its early 2000s run. But now there's no such lane, and this better-than-it-had-to-be album isn't likely to carve one, though Elephant could end up sampled by Lil Uzi Vert. Keenan ascribes the ebb of bands like his to the rise of streaming, which he thinks devalues the labor it takes to record analogue music. But he also recognizes how unlikely it would be for him, who spends more time at his Arizona winery than in rehearsal now, to be received as edgy any longer.
With hard rock, before, "there's danger—it makes my parents nervous," he said. "But when you watch Ozzy Osbourne stumbling around in his kitchen picking up dog poop on The Osbournes, well that scary part is gone, isn't it? Rock, we've almost outgrown it as a culture. There are other things that are dangerous."
Scientists Genetically Engineered Flies to Ejaculate Under Red Light
Posted: 19 Apr 2018 09:41 AM PDT
Humans have spent a lot of time figuring out ways to get animals to ejaculate. They have fashioned artificial vaginas, inserted electric probes, and donned helmets that encourage birds to hump their heads. Now, Shir Zer-Krispil, from Bar-Ilan University in Israel, has developed perhaps the greatest technique of all: She genetically engineered flies to automatically ejaculate whenever they walk under red light.
The male insects have specific abdominal neurons that trigger the release of sperm by producing a chemical called corazonin (so named because it also makes insect hearts beat). Usually, corazonin-making neurons only fire after a complicated courtship ritual that involves chasing, stroking, singing, and eventually mating. But Zer-Krispil dispensed with all that lead-up by putting those neurons under the control of a red-sensitive protein.
Thirty seconds after the engineered males walk into a red-lit chamber, their abdomens curl up and they ejaculate. And then, they do it again. It happens seven times a minute, for up to three minutes. The flies had the option of walking into an unlit part of their chamber, but once they entered the red-light district, they tended to stay there.
Why red? First, it passes through living tissues easily, so even an overhead lamp can trigger neurons nestled deep within a fly's body. Second, flies can't see red, so it's clear that their movements aren't due to any visual attraction. Third ... it's fitting? "We definitely thought about that," says Galit Shohat-Ophir, who led the work.
Through this experiment, and several others, the team has shown that sex is a pleasurable experience for flies—or specifically, that ejaculation is for the males. It releases the same chemicals that are linked to rewarding experiences in mammals. It creates associations that make other stimuli occurring at the same time—like a smell—desirable in their own right. It even substitutes for other rewards: Male flies that have recently ejaculated are less enticed by alcohol.
This might seem obvious, but the study of animal sex tends to be curiously sanitized and anhedonic. The focus falls on the mechanics of the act and its evolutionary benefits, while subjective experiences are ignored for fear of anthropomorphism. It is often said that humans are among the only animals that have sex "for pleasure"—an elite club that might grudgingly include bonobos and dolphins, but little else. And even if the idea that animals are enjoying themselves is not explicitly denied, it's often just plain ignored. Animal sex becomes all business, and no ... well, you know.
That seems unlikely. Many animals have sex at times when they're infertile or in ways that can't possibly lead to reproduction. Several species practice oral sex, including bonobos (of course), brown bears (in captivity), and several kinds of bat (the music choice in this video is something). A lot of them masturbate. "I definitely think animals have pleasure," says Shohat-Ophir. "It's hard if you define pleasure from a human point of view, but it [comes down to] very basic machinery that even simpler animals have."
For example, when flies mate, their brains accumulate a substance called neuropeptide F, which acts as a "molecular signature of rewarding experiences," Shohat-Ophir says. Even without mating, a burst of corazonin, stimulated by red light, can produce the same burst of NPF.
"Think of the reward system as a reservoir and NPF as a float that measures the amount within it," says Shohat-Ophir. When levels are low, the insects are more motivated to top up their reservoirs by seeking out rewarding experiences. For instance, in an earlier study, her team found that sex-deprived flies will more readily turn to alcohol. (No barfly jokes, please; since these flies eat fermented fruit, alcohol is a natural part of their diet.) And in the team's latest experiments, they found that a burst of corazonin can quell that desire. After ejaculating, males will choose a sober meal over a boozy one.
"For the first time, we see that neurons outside the brain can induce feelings of reward, which change the internal state of the animal, and changes their perception of a drug," says Shohat-Ophir.
This isn't just about flies. Mammals have a closely related chemical called neuropeptide Y that could similarly act as a mental currency of reward. In rodents, NPY is depleted by stressful events and leads to cravings for alcohol. Other scientists are already looking to see if NPY levels are linked to alcoholism or drug addiction.
"Neuropeptides are some of the most complex and least studied brain chemicals," says Karla Kaun, from Brown University. "They show striking similarity in how they regulate behavioral states in many species, whether or not they have a spine."
That's useful: It might be easier to examine how they work in flies than in rodents because scientists can manipulate specific neurons with greater precision—as the red-light experiments show. By studying flies, Shohat-Ophir hopes to learn more about human problems like addiction.
Of course, her team only has half the picture so far, because they've only studied male flies. That's par for the course. Even among humans, the study and understanding of women's pleasure has lagged significantly behind that of men's. (As a friend of mine said to me after I told her about the flies: "We are going to study male fruit-fly pleasure before we study human women.")
Shohat-Ophir has already done some preliminary studies on what the female flies feel, and she'll publish those results soon. In the meantime, she tells me about a study, published 17 years ago by Mexican researchers. It found that for male rats, any sexual interaction that ends in actual mating is rewarding. For females, "it's pleasurable only when the female chooses to mate," Shohat-Ophir says.
Is It Too Late to Stop the Rise of Marijuana, Inc.?
Posted: 19 Apr 2018 12:41 PM PDT
The marijuana wars are entering a new phase. The first phase, over whether or not to legalize the recreational use of cannabis, is over. The partisans of legalization have won the battle for public opinion. Soon, I suspect, marijuana legalization will be entrenched in federal law. At this point, to fight against legalization is to fight against the inevitable. The only question now is what form America's legal marijuana markets will take. Will they be dominated by for-profit business enterprises with a vested interest in promoting binge consumption? Or will they be designed to minimize the very real harms caused by cannabis dependence, even if that means minting fewer marijuana millionaires? I fear that the burgeoning cannabis industry will win out—but their victory is not yet assured.
Why am I so convinced that legalization is a fait accompli? In short, the industry's opponents have proven spectacularly incompetent. In January, the Justice Department issued new guidance on its marijuana enforcement efforts, reversing an Obama-era policy that, in essence, gave state governments wide berth to regulate marijuana policy as they saw fit. Attorney General Jeff Sessions has long opposed marijuana legalization, so this move was not entirely surprising. What Sessions failed to reckon with, however, is that the legalization of medical marijuana in several U.S. states, and the subsequent legalization of marijuana's recreational use in a handful of others, had already created facts on the ground. He wasn't just targeting a handful of scofflaws. Rather, he had in his sights a large and growing universe of growers and distributors, who had the sympathetic ear of state and local officials. Nor had the attorney general evinced the slightest concern about the role the criminalization of marijuana had played in alienating millions of Americans from the criminal-justice system, a grave threat to its legitimacy. Had Sessions pursued a more measured approach, with a narrower focus on limiting the role of the profit motive, as the drug-policy researcher Jonathan Caulkins recommended in National Review, he would have been on firmer ground, both substantively and politically. Instead, he stumbled into a battle he had no hope of winning, not least because his boss, President Donald Trump, had already made it clear that he had no objection to the legalization of marijuana at the state level.
Sensing that Sessions didn't have a leg to stand on, Cory Gardner, the junior senator from Colorado, responded by declaring that he would block all Justice Department nominees until the Trump administration changed course. And in a phone call last week, Trump assured the senator that he intended to do just that. As if to pour salt on Sessions's wound, according to Gardner, the president also pledged to support federal legislation that would formalize the right of state governments to establish their own marijuana markets, presumably with only minimal federal oversight. Trump is famously unreliable, and I don't doubt that passing such a law would take some doing. Nevertheless, it is hard to deny that Sessions's gambit backfired. Gardner shrewdly played the president against one of his least-favorite lieutenants, and so it seems he will get his way.
Gardner's role in this contretemps is revealing. Not long ago, he campaigned against legalizing the recreational use of marijuana in his home state, as one might expect from a law-and-order Republican. Yet as support for marijuana legalization has increased, and as the marijuana industry in his home state has grown by leaps and bounds, Gardner has shrewdly repositioned himself as its champion. To be sure, he isn't as zealous a champion of the cannabis industry as, say, his Senate colleagues Cory Booker, Ron Wyden, or Kirsten Gillibrand, who have sponsored a bill that legalizes marijuana at the federal level, or Rand Paul, who is similarly inclined. But Booker, Wyden, and Gillibrand are liberal Democrats, which makes their enthusiasm something of a dog-bites-man story. Paul, meanwhile, is an avowed libertarian, who often takes pointedly contrarian stands. Gardner, in contrast, has impeccable conservative credentials, and he typically makes his case on federalist grounds: Despite his past misgivings about liberalizing marijuana laws, he defends the right of Coloradans to do so if they choose. His stance is perfectly tailored to neutralize objections from older conservatives who might otherwise balk at the thought of legal weed. Among GOP senators, Gardner is as mainstream as it gets. If he is for legalization, how bad could it possibly be? Many Republicans will be asking themselves exactly that question, especially as cannabis entrepreneurs and investors woo them with campaign contributions and, in some cases, the prospect of future employment. Former House Speaker John Boehner, for instance, has recently signed on as a director of Acreage Holdings, a sprawling cannabis business, and its competitors will surely be looking for notables of their own.
Lost in all of this political maneuvering is the small matter of whether state governments are serving the public interest in their headlong rush to liberalize marijuana laws. The fundamental challenge, as Caulkins argues, is that cannabis is a dependence-inducing intoxicant, and a cheap one at that. In Washington state, a marijuana-legalization pioneer, he observes that the cost per hour of cannabis intoxication "has fallen below $1, cheaper than beer or going to the movies." This is despite the fact that the state's marijuana growers and distributors operate in a grey zone—legal at the state level, but not legal at the federal level—which leaves them ineligible for the federal tax deductions to which all more straightforwardly legal businesses are entitled. Gardner, Paul, and Wyden have together sponsored legislation that would correct this little oversight, putting cannabis businesses in a far more favorable position. And if marijuana could be cultivated at industrial scale, using all of the tools and technologies American agriculture has to offer, well, we can expect the cost per hour of cannabis intoxication to fall further still.
If marijuana were largely consumed by adults who partake rarely and responsibly, this would not be much of a concern. According to Caulkins, though, only about one in three cannabis users fall into this fortunate category, and they account for no more than 2 percent of total consumption. Meanwhile, daily and near-daily users account for 80 percent of total consumption, and a far larger share of the profits of your friendly neighborhood marijuana business. Yes, there are cancer patients who use regularly marijuana to ease their pain, and there are traumatized veterans who do much the same. I am happy to concede that cannabis abuse is preferable to opoid abuse. But let's not kid ourselves: Marijuana, Inc., thrives by catering to binge users, many of whom explicitly state that their dependence is getting in the way of their lives. By the time the cost of an hour of cannabis intoxication falls below $1 nationwide, the picture will start to change: The number of people who will turn to marijuana as a form of self-medication, or as a form of escape, will drastically increase. And most of them will be poor and vulnerable people, not the affluent bohemians so affectionately portrayed on HBO dramedies.
In a 2014 essay for Washington Monthly, Mark A.R. Kleiman, who along with Caulkins is one of the country's leading experts on drug policy, anticipated the outsized role the marijuana industry would play in debates to come: "As more and more states begin to legalize marijuana over the next few years, the cannabis industry will begin to get richer—and that means it will start to wield considerably more political power, not only over the states but over national policy, too." As a result, he warned, "we could get locked into a bad system in which the primary downside of legalizing pot—increased drug abuse, especially by minors—will be greater than it needs to be, and the benefits, including tax revenues, smaller than they could be."
Is it possible to legalize marijuana without drastically increasing the number of Americans who find themselves dependent on it? I certainly hope so. In my ideal world, Congess would establish a federal monopoly on the sale and distribution of narcotics, including but not limited to cannabis, with an eye towards minimizing the size of the black market and avoiding the aggressive marketing and lobbying that would inevitably accompany the emergence of a large for-profit industry. But I recognize that this is, for now, a pipe dream.
Thankfully, Caulkins and Kleiman, among others, have offered serious, rigorous, and realistic proposals for containing the downsides of legalization, including limiting the marijuana market to nonprofits and user-owned co-ops. Though they recognize that America's experiment with marijuana prohibition has been a failure, and that there's no turning back from legalization, they reject the notion that Marijuana, Inc., should be in the driver's seat. What they need now is a politician willing to press their case. Assuming he hasn't already been captured by the cannabis industry, I humbly nominate Cory Gardner.
When Even Legal Residents Face Deportation
Posted: 19 Apr 2018 08:32 AM PDT
In the aftermath of World War II, the British government invited thousands of people from Caribbean countries in the British Commonwealth to immigrate to the United Kingdom and help address the war-torn country's labor shortages. Now, nearly 70 years later, many of those same people, now elderly, are having their legal status in the country questioned and are facing deportation.
Though the deportation threats date as far back as October, the crisis burst into wider view this week after Caribbean diplomats representing a dozen Commonwealth nations chastised the U.K. government publicly. "This is about people saying, as they said 70 years ago, 'Go back home.' It is not good enough for people who gave their lives to this country to be treated like this," Guy Hewitt, the high commissioner from Barbados to the U.K., said at a gathering of the diplomats.   
The migrants are known as the "Windrush generation," named for the HMT Empire Windrush that brought the first group of them to the U.K. in June 1948. Of the half a million people who immigrated to the U.K. from the Commonwealth between then and 1971, an estimated 50,000 lack the proper documentation to prove it. In a meeting with Caribbean leaders on Tuesday, U.K. Prime Minister Theresa May apologized "for any anxiety that has been caused" and promised no deportations would take place.
Still, such assurances won't necessarily convince those who remain skeptical of the U.K.'s strict immigration policies—ones May herself championed when she served as home secretary between 2010 and 2016. During that time, May sought to meet then-Prime Minister David Cameron's goal of reducing net immigration to the tens of thousands by making the U.K. a "hostile environment" for illegal immigration. In practice, this meant requiring doctors, employers, landlords, and schools to confirm that those whom they served were in the country legally. "The determination was to go systematically through any interaction people might have with the state, short of putting checkpoints in the road, just to have people's immigration status checked," Polly Mackenzie, the director of cross-party think tank Demos and the former policy director to Deputy Prime Minister Nick Clegg, told me.
The Windrush generation wasn't supposed to be part of that calculus—they had immigrated to the country legally and were thereby entitled to public services, including the right to education, healthcare, and social security. But after the implementation of the "hostile environment" policies in 2012, these individuals suddenly had to prove their right to live and work in the country—a right which was guaranteed to them under the Immigration Act of 1971, though not everyone obtained the documentation to confirm it. This documentation problem arose in part from the fact that so many people belonging to the Windrush generation immigrated to the U.K. as children, often on their parents' passport. What's more, the British government didn't keep records of who was permitted to stay in the country, nor did they issue documentation confirming it. What little records the government did keep, such as the landing cards documenting the arrival dates of Windrush-era immigrants, were discarded in 2010.
For some, the result was catastrophic. In one case, a woman had lived and worked in the U.K. for 50 years before she was wrongfully declared an illegal immigrant and almost forced on a plane to her native Jamaica. In another, a man who had lived in the U.K. for 59 years received a letter that not only informed him of his illegal status in the country, but also offered him "help and support on returning home voluntarily." Perhaps one of the most severe cases concerned a man who, after living in the U.K. for 44 years, had his cancer treatment through the National Health Service withheld because he couldn't provide sufficient documentation to prove he lived in the country continuously since immigrating from Jamaica in 1973. "The Home Office has a default assumption that if your papers aren't in order, it's because you're dodgy," Mackenzie said. "They thought undocumented migrants and illegal migrants were in fact the same thing, and it's very clear that because of the legacy of Commonwealth migration, those two things are not the same."
All this could have been foreseen. And according to an internal impact assessment conducted by the Home Office in 2014, it was. Though the report, which was unearthed Thursday by the Daily Mail, doesn't mention the Windrush generation specifically, it does note that "Some non-U.K. born older people may have additional difficulties in providing original documentation," making it more difficult for them to find housing to rent.
In her own apology on Monday, U.K. Home Secretary Amber Rudd condemned what she described as her office's "appalling" behavior toward the Windrush generation and announced the creation of a 20-person task force to address their errors. When asked about the possibility that some people may have already been wrongly deported, Rudd was unable to confirm either way. "It is her department that has deported them—she should know the number," David Lammy, a Labour party lawmaker whose parents were among the Windrush-era immigrants, told the House of Commons Tuesday, dubbing the scandal a "national shame."
Though the British government has vowed to spare the Windrush generation from its "hostile environment" policies going forward, another group of U.K. residents may have reason to worry: EU citizens. While the 3 million EU nationals living in the U.K. have been assured by the British government that they can apply to remain in the country after the U.K. leaves the European Union, many have expressed doubt in the Home Office's ability to treat their applications fairly and without error. It's a fear European negotiators appear to share. "We must avoid a post-Brexit bureaucratic nightmare for EU citizens," Guy Verhofstadt, the European Parliament's Brexit coordinator, said Wednesday. "We need full guarantees in the light of the Windrush scandal."
<em>Zama</em> Is a Surreal Satire of Colonialism
Posted: 19 Apr 2018 08:53 AM PDT
Don Diego de Zama (Daniel Giménez Cacho) stands on the beach in the opening shot of Zama with a preening air of authority. Wearing a tri-corner hat and clutching a ceremonial sword, he casts a look down at the lapping waves as if pondering whether he could even order them to turn back. But there's a frayed quality to the scene. Zama's regalia looks faded and droopy, his brow is sweaty, and the beach he's on is quiet and serene. An instrument of the Spanish crown in a remote South American colony, he is less the master of all he surveys and more a useless relic propped up on a forgotten shore.
The Argentine auteur Lucrecia Martel's first narrative film in nine years, Zama is a warped portrait of colonial power left to rot in the sun, a feverishly funny and surreal experience that mostly turns its nose up at narrative. It's based on Antonio di Benedetto's 1956 novel of the same name, but that book tells its story through Zama's internal monologue, as he schemes to find ways out of the assignment he's been handed by the Spanish empire. In her adaptation, Martel ditches the monologue, and as a result Zama can come off as intensely abstract. But as a mood piece, it's extraordinary.
The film is set in the late 18th century; Zama is the corregidor (colonial administrator) of some distant province (in the novel it's specified as part of Paraguay), but he craves a more splendid post. Every attempt to move away runs into procedural and bureaucratic bulwarks; travelers come from more prosperous, far-off places the viewer never sees. Zama is trapped, and as the film progresses his little fiefdom devolves further into disrepair. Martel's movie benefits from not feeling lavish; for all the lush period details there's nothing aspirational about the life depicted in Zama (a common trap for any satire about life atop a colonial empire). The film is too disorienting and queasy for that.
Zama, indeed, feels like he's trapped in some kind of purgatory. Every request for a transfer is met with promises about letters that go unsent. Every meeting with a functionary of the empire is a confusing thicket of procedural language and polite discourse, apologies and excuses that end up leading nowhere. Aside from that, Zama wanders through scenes that are by turns dreamlike and horrifying, from a torture sequence involving branding irons to a sleepy group sponge bath to an (indoor) conversation that's interrupted by a friendly llama.
At no point is it clear what Zama's purpose actually is, or what he's striving toward aside from recognition from his invisible superiors. Through the quiet shores the corregidor patrols and the stately headquarters cooled by servants holding large fans, Martel constructs a world that's at once byzantine and ramshackle. When animals are barging around in the background of a vital-seeming discussion, it's grimly amusing; at other times, it's simply grim. Even though the landscape Zama occupies is sometimes stunning to behold, it also feels like a sweltering prison of his own making, propped up by the local inhabitants he's subjugated.
Eventually, his desperation for notoriety mounting, Zama volunteers to hunt down and capture a famed outlaw who remains at large. It's the closest the film comes to an actual story arc, but it's also when things get really nightmarish. Suffice to say, his glorious quest doesn't go as he might hope, but the ensuing violence and chaos is reminiscent of Werner Herzog's Aguirre, the Wrath of God—bizarre, undeniably graphic, and yet oddly hilarious in its utter pointlessness. Zama isn't quite the mad conquistador of Herzog's movie (he's far too jaded and subtle for that), though the ephemerality of what he's seeking feels the same.
Martel has never made a film quite this strange, but she's always been an opaque storyteller. Zama, much like her other works (including the 2008 thriller The Headless Woman and the wonderful 2004 drama The Holy Girl), burrowed into my brain after I'd seen it. There's absolutely nothing else like it in theaters this year, which I mean as both a hearty endorsement and a necessary forewarning. Zama is a viewing experience that can be frustratingly inaccessible at first, but it blooms in bold, surprising directions.
The Episode That Captured the Best and Worst of <i>Scandal</i>
Posted: 19 Apr 2018 10:08 AM PDT
Romantic intrigue, White House drama, fancy coats, vintage wine, and the melodrama of the morally bankrupt—ABC's Scandal has all the intoxicating elements of escapist television. Inspired by the real-life crisis manager Judy Smith, the show has followed Olivia Pope (Kerry Washington), a Washington, D.C., political fixer running her own firm while navigating a tumultuous long-term affair with the married president, Fitzgerald Grant (Tony Goldwyn). It was a juicy premise that helped the Shonda Rhimes–created show become a ratings giant over the first four seasons of its run. (While the series averaged around 9 million viewers per week at its peak, Seasons 5 and 6 saw a stark decline in audience.)
On Thursday, Scandal comes to an end. Six years after the show's debut, it can be easy to forget that Olivia Pope was network TV's first African American woman lead in a drama in nearly four decades. Sensationalistic plotlines and gauzy storytelling have come to define a series that has often offered a surprisingly profound look at the travails of being a black woman in America. Through Olivia, Rhimes and company have addressed same-sex love, workplace sexual harassment, abortion, anti-black police violence, and of course the character's much-debated interracial romance with Fitz. But the show was also known for getting bogged down in its nastier, convoluted arcs, leaning perhaps too heavily into the spirit of its title.
As the series finale approaches, both loyal and lapsed fans may recall one memorable episode that illustrated the show's early promise and its worst impulses—essentially Scandal in a nutshell. The Season 3 closer, "The Price of Free and Fair Elections," was a particularly powerful hour of layered storytelling that felt keenly aware of its heroine's identity as an African American woman in a white-dominated political sphere. But the 2014 episode also foreshadowed the show's spiral into one of its worst subplots about torture and kidnapping, and underscored Scandal's failure to situate Olivia within a black community.
In "Free and Fair Elections," Olivia's storyline gives viewers a strikingly nuanced representation of black womanhood. In one telling scene, the fixer's "white-hat" morals chafe against her desire for political influence. Fitz's son Jerry has just been brutally killed—a tragedy that Olivia knows will win Fitz a second presidential term. But she's horrified that her gut instinct, as a high-powered crisis manager working to get her boyfriend reelected, is to register the death as a victory. At one point, she plaintively asks Fitz's chief of staff, Cyrus Beene: "How did we get like this?" It's a simple, but heavy, question that offers a window into Olivia's psyche.
Her quest for power—and its destructive consequences—emerged early on as one of the show's major themes, but "Free and Fair Elections" lets viewers see the full emotional weight of her choices. At the time, Scandal was one of the only series (particularly in the procedural genre) to explore such high-stakes moral quandaries for black women. That Olivia could be an anti-heroine of sorts and still win an enormous fan base, with viewers of different racial backgrounds, arguably helped spur the success of other hit shows with complicated black female leads, such as BET's Being Mary Jane and Fox's Empire.
"Free and Fair Elections" also offers commentary on how corrupt state power can lead to the deaths of young African Americans. Viewers learn that Olivia's father, Rowan Pope (Joe Morton), was behind the assassination of Fitz's son—a move that allows Rowan to reclaim his position as the head of the black-ops organization B613. One of Olivia's colleagues, Harrison Wright (Columbus Short), pieces together Rowan's scheme, only to find himself staring down the barrel of a gun. In a moment that seems both sadistic and oddly endearing, given Rowan's mercurial shift from doting father earlier in the episode to ruthless killer, the elder Pope chuckles and says to Harrison, "It's a shame, really, a waste of such a great talent. Oh, to be young, gifted, and black." It's a classic Scandal moment: indulgent and theatrical while making a sharp social observation. In a scene thick with irony, Rowan verbalizes the tragedy in having to execute a bright black man in order to actualize his plan.
Representations of black death at the hands of the state take many forms over the course of Seasons 3 and 4. Unlike Harrison's murder, Liv's is a quiet emotional death, the price she pays for being the only black woman really shown working in the hallowed halls of the White House. Scandal notably returned to this theme in Season 4's controversial "The Lawn Chair" episode. In a story based on the 2014 police killing of Michael Brown, Scandal attempts to grapple with the real-life stakes of systemic violence for African Americans. Though several critics found "The Lawn Chair" to be short-sighted and ill-timed, others praised it for its artistry and its bold interrogation of race relations.
Rowan's choice of words in Harrison's final moments is meaningful, too: His "young, gifted, and black" reference points to Scandal's investment in African American intellectual and cultural traditions. Season 3's premiere, "It's Handled," opens with "Papa Pope" giving Olivia the speech that virtually every black child has heard, in some form, more than once: You have to be twice as good as white people to get even half of what they have. And later, in Season 5, it's revealed that Rowan's goal was to "raise an African American girl who felt fully entitled to own the world as much as any white man." Olivia's father, who would have come of age during the Black Power movement, was clearly shaped by such sentiments. His line to Harrison is drawn from the 1968 Lorraine Hansberry play (and her autobiography) To Be Young, Gifted, and Black. The singer Nina Simone further solidified the phrase's popularity, among African Americans in particular, when she wrote the political anthem by the same name.
Viewers can surmise that Olivia grew up hearing her father reference Hansberry and Simone, just as she had listened to his speech about hard work. Rhimes, who acknowledged writing the "young, gifted, and black" line, tweeted the poignant quote as the episode aired, as did Washington. (The actress went a step further, encouraging fans to learn about Hansberry.) Rhimes's and Washington's tweets weren't solely about citing the work of black women who came before them; fans needed to know the cultural touchstones that informed Olivia's worldview in order to truly understand her.
Unfortunately, Rowan's phoenix-like rise to power in "Free and Fair Elections" also marked the beginning of Scandal's tedious multi-season B613 subplot—a tangled thread that ultimately hindered Scandal's richer character arcs. Rowan was "Command" of B613 once before, until Fitz ousted him. But Fitz, as a father seeking retribution, reinstates Rowan to catch Jerry's killer—whom he thinks is Liv's estranged mother, a spy known as Maya Lewis (Khandi Alexander).
As a crisis-management procedural, the show was at its best when it invested in its interpersonal dynamics. For example, there's the moment during the Season 3 premiere when Olivia's colleagues (her "gladiators") rally around her when her affair with Fitz is exposed. And, later that season, Fitz's wife, Mellie (Bellamy Young), hires Liv to run Fitz's reelection campaign, prompting the two women to work through some of their issues. Whenever Scandal tried to weave in espionage-thriller ingredients—explosions, torture scenes—the character development suffered. The covert-ops storyline in particular had many outlandish turns, including a multi-episode arc in Season 4 where Olivia is kidnapped at the orders of the vice president and auctioned on the dark web. (In the Season 6 finale, she herself becomes Command of B613, in her father's footsteps.) Those plotlines tended to feel like overwrought filler material, getting Scandal away from the more relatable human elements that helped ground its more preposterous side.
---
For many African American viewers like myself, one of Scandal's most obvious omissions from the start had to do with Olivia's inner circle: Why didn't she have any black friends? After all, the series had filled out her personal life in other ways, unraveling the origins of her romance with Fitz in Season 2, then introducing her parents and explaining her pro-black roots in Seasons 2 and 3. The natural next step seemed to be to place Olivia within an African American community—maybe showing her mentoring black teens, attending a black church, or frequenting a favorite black-owned haunt—distinct from the Scandal's Capitol Hill milieu.
But this never happened. Instead, fans continued to see Liv self-soothe alone with bottles of '94 Du Bellay and gourmet popcorn. In "Free and Fair Elections," she's left to mourn the loss of her married boyfriend's son in a hospital, with a work colleague. At the very end, she flees D.C. with Jake (Scott Foley), a B613 operative she's not in love with, to try and right her moral compass on a remote island "a hundred miles off the coast of Zanzibar." Maybe if she had some black girlfriends, many fans like myself imagined, she wouldn't be running halfway around the world to dodge her problems. In other words, we were concerned for our beloved Liv and her shark-tank existence.
After multiple seasons, Olivia's disconnection from everyday black people came to look more like a gaping hole in the series, rather than like a deliberate meditation on being born into privilege or on the challenges of being the only black woman in the room. A nonblack viewer might not think this is important. But because the writers also show that Liv was raised in black cultural traditions, it seems unlikely that she'd then not have a connection to black people and institutions at all outside of D.C. politics.
Fortunately, in its final season, Scandal has been thoughtfully revisiting many of the race-based themes that emerged in the "Free and Fair Elections" episode. Much of this material was never fully explored during the series, but it'd be reasonable to think that Rhimes wants the show's early commentary on race, and black womanhood in particular, to be an integral part of Scandal's legacy. The most recent episode to help cement this reputation is Season 7's crossover with the Rhimes-produced How to Get Away With Murder, titled "Allow Me to Reintroduce Myself" (a reference to the Jay-Z song "Public Service Announcement").
In the episode, Olivia and HTGAWM's protagonist, defense attorney Annalise Keating (Viola Davis), team up to advocate for the civil rights of incarcerated men and women of color. The story also allows for banter between Liv and Annalise, another formidable black woman who becomes a friend of sorts. The two women—of different hues, from very different class backgrounds—trade jabs about colorism and black bourgeois behavior, in a black-owned hair salon. Annalise fires: "I've dealt with plenty of bourgie-ass black women just like you." To which Olivia replies, "Don't worry about your wash-and-press. I'll be sure to put that on my siditty-ass, no-limit platinum card." Words like bourgie and siditty (slang for being stuck up) and wash-and-press hairstyles were all language that rang true to black women. Despite their differences, Annalise ultimately concludes: "We're the same." Both women endured serious hardships in their ascent to the top of their professions, even though each has her own way of carrying the burden of being black and female.
In another exchange in "Allow Me to Reintroduce Myself," the activist-turned-political insider Marcus Walker (whom viewers met in "The Lawn Chair") explains that while all of Olivia's white friends have abandoned her, he still meets her regularly because, "We're black. Which means I'll always be here for you. I'll always root for you. That's how we do." Thus, Olivia's realignment with her moral center—after being expelled from both B613 and the White House—is inspired, in part, by the love and validation of a black kinship network.
As viewers prepare to see Olivia Pope make her last strut through the White House, more than anything, they should remember Scandal as a conversation starter. For many seasons, fans watched in real-time, oftentimes glued to their social-media accounts, because they wanted to be a part of the dialogue, whether they were there to praise the show, lambast it, or both. Thanks to Rhimes, viewers were prompted to think about the joys and challenges of interracial love, and the dangers of unmitigated power—all through the eyes of a heroine whose many flaws only amplified her significance. Washington perhaps summed it up best in a recent New York Times interview: "We were going to do our own thing our own way, and we were going to make it loud and bold, and to hell with what everybody says TV is supposed to look like."
The Post-Millennial Generation Is Here
Posted: 19 Apr 2018 07:53 AM PDT
To get a job at the Museum of Ice Cream, hopeful future employees show up at the weekly casting call, Tuesdays at noon. They head to the former Savings Union Bank in San Francisco's financial district, where pink banners announce, in minimalist font, the name of the employer-to-be. Inside, there are giant animal cookies on carousel mounts. Gardens of gummies. A minty scent wafting through a jungle of mint leaves. Each day, roughly 1,700 people pay $38 a ticket to march through the maze of rooms, licking pink vanilla soft-serve cones, following instructions from a cotton candy server to text someone in their life whom they consider the "cherry on top," and, all the while, angling for photos. It is as if Willy Wonka had redesigned his factory for the selfie age.
And it's a sold-out hit. What was going to be a summer pop-up in New York City has turned into a frothy cultural phenomenon at a troubled national moment. While the New York museum is now closed, new ones sprouted in San Francisco, Los Angeles, and Miami. Judging by visitors' Instagram posts (including from such Queens of Personal Branding as Beyonce, Gwyneth Paltrow, and Kim Kardashian), you would be forgiven for forgetting there are any employees at all: Mostly, people go to the Museum of Ice Cream to photograph themselves at the Museum of Ice Cream. But just as Wonka had his Oompa Loompas, the Museum of Ice Cream requires a service staff. Each Tuesday, the museum closes to the throngs for maintenance and so that a parade of Pink Army recruits can appear before a casting panel of staffers intent on gently sorting the ice-cream die-hards from the pretenders.
The first question is always the same: "What's your ice-cream name?"
---
A week after having succeeded at one such casting call, Golden Graham was starting his morning shift. Graham is 20 years old, with a voluminous fro. He'd memorized the script and tucked into an all-pink uniform: "Team MOIC" T-shirt, pants, cap, apron. He led a gaggle of parents and kids past a sparkly pink rope to enter the first room, where his role was to play museum hype man. His audience would have to recite a loopy, rhyming pinkie promise and then cheer with him, he explained, to "let the whole museum know we're coming." The kids were too young to get the cheer's reference: "One, two, three… scoop, there it is." A blonde mom exclaimed, "It's an Instagram dream in here!"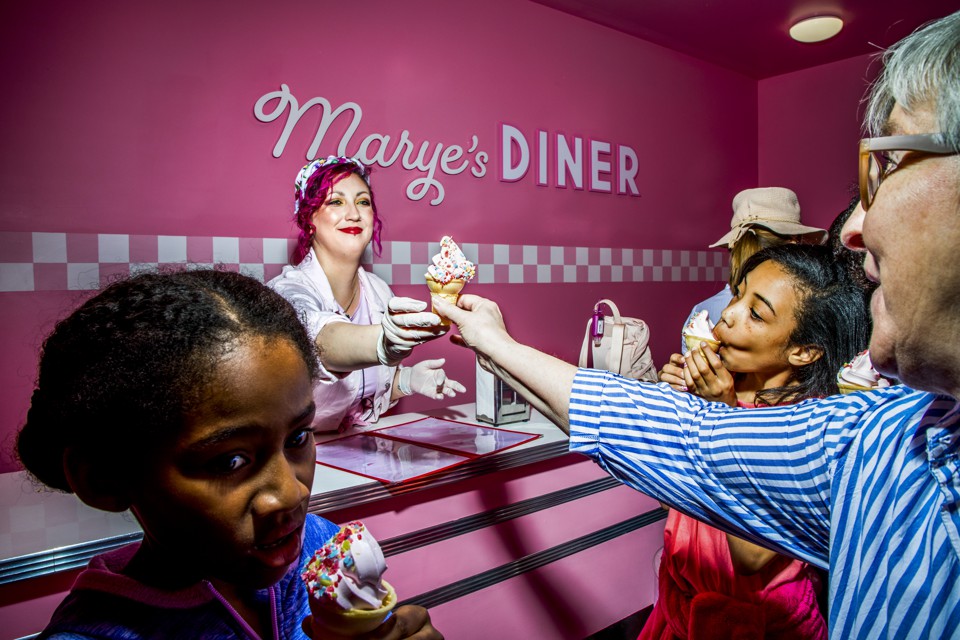 All dreams require upkeep. In fact, it takes 25 staffers on any given shift, drawing from a San Francisco employee pool of 120. Someone must sweep sprinkles back into the sprinkle pool, mop scuff marks off the pink, alphabet-patterned linoleum, and replace the cracked whipped-cream cans on the wall, where people on swing sets have crashed into them. They must offer ice-cream cones and cotton candy and mint mochis at precise moments and subtle crowd control at the entrances to rooms, all while keeping a whimsical tone. (When a tour guide's group has to wait to enter a crowded room, the guide will never explain, "The room is too crowded." She will announce something like, "The unicorns are asleep right now.") It's no surprise that this gig caters to the young: The guides average about 20 years old, which Pew Research Center says is too young to even be called a Millennial. They're people who are into being "photographed and socialed" on the job, as the ad states. They earn $15-an-hour starting wages to do so (one dollar over the city's minimum), part-time work perhaps sweetened by "all the ice cream you can eat." As I ambled through the exhibits to talk with the guides working a recent day shift, I found many of them to be the brand incarnate, talking about it less as a job than an identity. One Miami worker's Instagram post of a staff photo reads: "@museumoficecream is my home away from home! Love every single person in this picture. Thank you @museumoficecream for creating this family."
The first token of the identity is the ice-cream name. A 22-year-old manager (ice-cream name: Chip) explained, "We believe everyone has one in them." Many of them are gloriously witty: Butter Pecanye West. Alicia Key Lime. Bernie Sundaes. Cherry Potter. Some use their ice-cream names as their profile names on Instagram, writing on-brand messaging that could basically double as ad copy ("I had a NeapoliTON of fun tonight"). The Pink Army hashtag their own on-the-job pictures #TeamMOIC: managers doing a choreographed dance routine, the guides posing in the exhibits in shots that are nearly indistinguishable from the ones taken by visitors. Madison Utendahl, the company's full-time head of content and social, in New York, also posts professional shots of the guides at work in the carefully curated Museum of Ice Cream Instagram feed, with its 378,000 followers. Utendahl designs the procession of posts two weeks in advance, she told me in an email, using a consistent "color, texture, and narrative." The result is like a months-long, pastel-hued magazine spread: This social-media presence is nominated for two Webby awards, competing in one category against the Instagram feed of the Guggenheim Museum.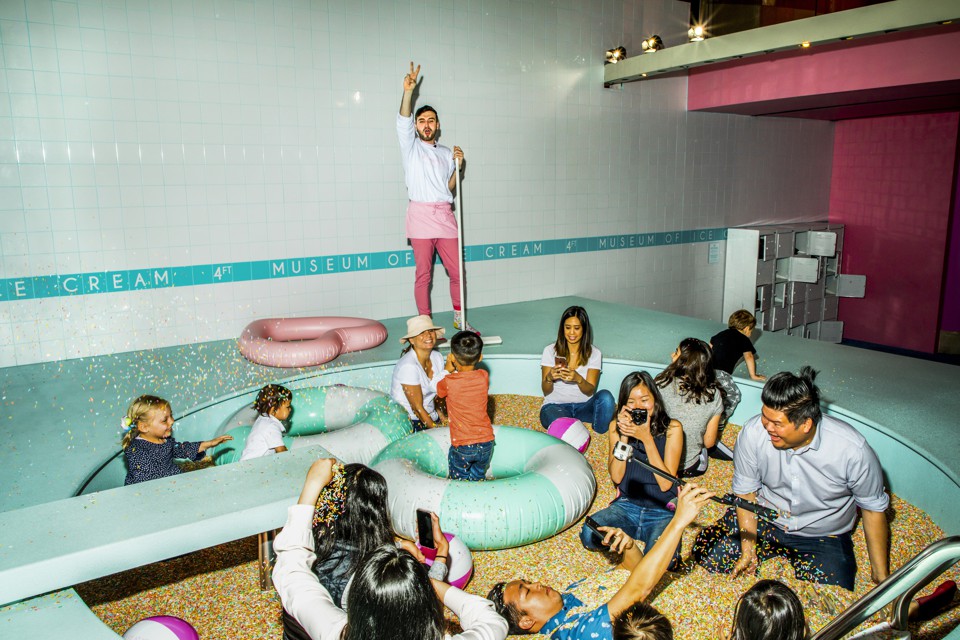 Cowboy Cookie Dough Chris, an aspiring actor, began working at the New York museum in August 2016, when he was 20, and then followed the brand to San Francisco. He sometimes sends photos and videos to Utendahl for consideration for the museum's Instagram Story, the slide show of media that disappears in 24 hours. He loves when his photos are included, and not just for the thrill of it. "That's where I like to build my brand," he says. "It kind of gets my name out there, too."
---
The vibe among Team MOIC seems similar to that of summer camp counselors: coworkers as social clan. This helps keep people psyched, one manager explains: "You need that support in the back, so people will want to come and work this super-high-energy job every single day and not burn out." They start each day with a team meeting and a question of the day (e.g., "Describe the room you grew up in") and end it with another team meeting in which staff members share the day's highlights. A couple arranged the pink magnet letters into "ITS A BOY" in the "Dream" room for a reveal to friends and social media, then came back months later with an infant and spelling "IM THE BOY." A wedding proposal took place in the sprinkle pool. A man in the ice-cream diner recounted his first date with his wife of 50 years in an ice-cream parlor, and his wife marveled, "I didn't know you remembered all that!"
Starting her shift as "lifeguard" at the pool filled with plastic sprinkles, which entails continuously circling the deck with a broom to sweep the errant fake candies back in as quickly as customers can splash them out, Soft Serve Syd described her path to the job more in the language of self-discovery than employment. Syd, who is 25, worked in hospital administration before this, but, she said, "In my 20s, it is my time to explore different things." Plus, "I had a rough patch in my personal life, and I was looking for more joy. It's pushed me as a human being, and I love it."
Syd is one of what staffers call "the OGs"—the people who've worked here since it opened in September. That's longer than most. The general manager—wearing a backwards baseball cap bearing the logo of Stanford's business school, her alma mater—says the average tenure is two months (which, if anyone is keeping track, sets the Pink Army well below the roughly 16-month average job stint for Americans aged 20 to 24, according to the Bureau of Labor Statistics). People's class schedules will change, she says, and they'll drop off. Seasonal reinforcements come in just for the holidays.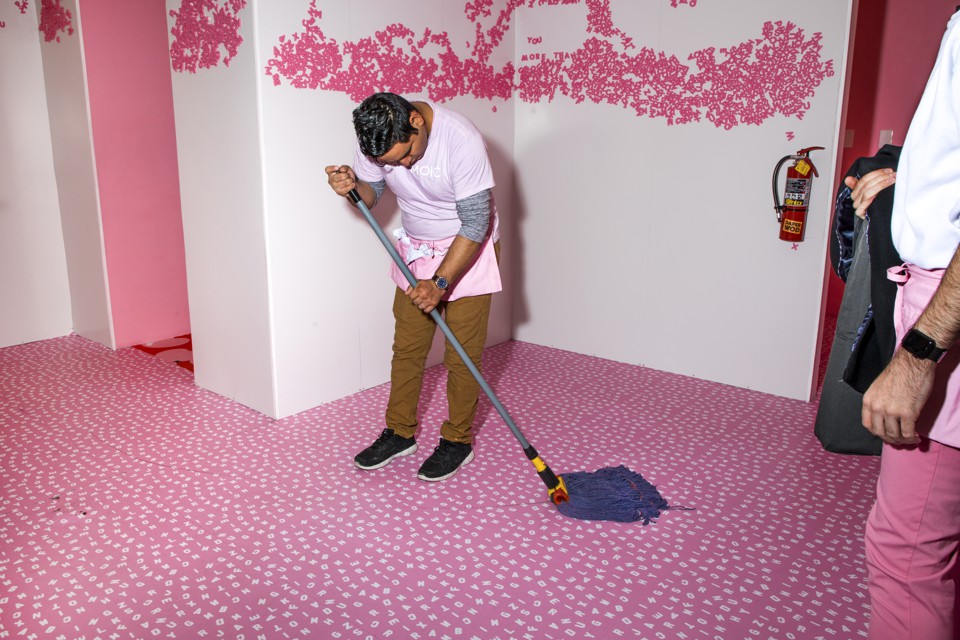 It's also true, of course, that there are easier ways to make just above minimum wage than constantly embodying the ice-cream dream: acting delighted by each visitor's response to "What inspires you the most?" and competing to hear and be heard over the relentlessly pounding pop music in congested rooms filled with sugar-high kids. Gummy Gladis, who I found working in the "mint" room, handing out the mint mochis and squatting to comfort a crying toddler, says she spends the rare moments between catering to visitors dancing "to keep my energy up," or practicing her lines. "Everyone has their threshold for dealing with the public," she says. "Mine is very high."
---
One Tuesday afternoon, I inched my seat closer to the Museum of Ice Cream's founder, Maryellis Bunn, to hear her over the music—The Lion King's "Circle of Life"—blasting through the atrium. Undistracted, Bunn spoke in frenetic bursts of TED Talk-isms: the cities of the future, the evolution of her ice-cream ideology, the horrendousness of white-collar office spaces. Bunn, who has lately been "nomadic," had flown in from New York City earlier that day, and would take a red-eye back that night. She was here to attend the staff pajama party, in which the Pink Army was invited to come in, on their own time, to watch Coco in the sprinkle pool. Bunn wore cherry-printed boxers, fluffy slippers, and a pink blanket draped around her tiny shoulders as if it were an expensive shawl. She asked me, "What's your favorite kind of ice cream?"
Bunn (ice-cream name: Scream, as in, what we all do for ice cream) is 26. She grew up in Laguna Beach, a few years behind the teen stars of MTV's eponymous reality show, which packaged high-school life in beachy, filthy-rich California for Midwestern teen gawkers like myself. (Instagram before Instagram.) Bunn told me she was "always just hustling." As a kid, she sold painted rocks to people heading to church, and then popsicles, at a markup, to tourists on the beach; by high school, she worked as a buyer for a high-end clothing boutique. She went to college at New York University, then worked as the head of forecasting and innovation at Time Inc. for a year before deciding, with a friend, Manish Vora, to launch her first museum. (Her much loftier, long-term goal was to someday build a city from scratch.) She figured many of the retail structures of old needed to be reinvented. Amazon and e-commerce were driving the retail totems of a Millennial childhood—Toys "R" Us, Claire's—into bankruptcy. "What do we do," she asked me, "with all that space?"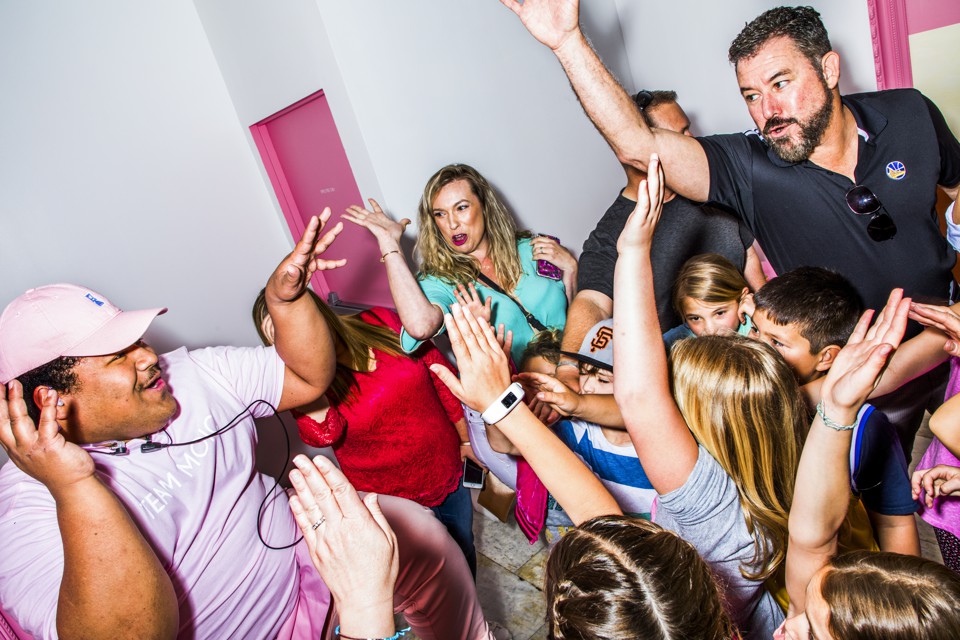 When Bunn scouted this prime location in downtown San Francisco, it was being used to house an Emporio Armani boutique. She saw few customers and a handful of bored employees. Now a Pink Army of 25 employees work the space at any given time, urging hundreds of people to bond over the "common denomination of ice cream." She told me, "It's not so damn serious. I like ice cream, so do you, that's enough." Bunn finds the fact that this social experience is dominated by smartphones to be "bittersweet": She recently posted on her Instagram Story that she'd give free tickets to anyone who'd come without their phones, and got several replies.
At the end of our interview, Bunn had me duck out through a side staircase to avoid the Pink Army starting to arrive for movie night in onesies and blankets. She politely declined my request to view the event, explaining that a reporter's presence might make the guides feel, mistakenly, that the movie night had been staged for PR purposes. "We create safe spaces," she said, and that goes for the Pink Army as much as the public.
---
Recently, managers decided to rename a pair of unicorn sculptures in a rainbow-wallpapered room after activist icons Harvey Milk and Gloria Steinem. During my visit, a guide introduces the sculptures as "Gloria" and "Harvey"—an abrupt injection of social consciousness into an experience whose politics are otherwise sparkle-spangle decline-to-state. The guide follows with a question: "What do you believe in so strongly that you would fight for?"
Overheard:
"Equal opportunity in education."
"Recycling."
"Naps in the afternoon."
Millennials, and whatever we're calling the gen after them, are the most racially diverse generation this country has ever seen, embracing an inclusive, digitally imbued social progressivism. They also embody more somber trends: They are set to face enormous income inequality, with a select few becoming incredibly wealthy, while many more are underemployed, burdened with college debt, and still living with their parents. They are the first generation of Americans who will likely earn less in their lifetime than their parents.
If you think of the Museum of Ice Cream as a temple of Millennial-hood—with few people over 26 on staff—it's one uniquely situated in this economic context. Bunn is the canny #girlboss who trademarks the generation's aesthetic for profit. The full-time managers are polished graduates of Berkeley or Stanford, the region's marquee universities, preparing for careers in, as one told me, experiential design. The reality of the even younger guides, in one of the country's most expensive regions, seems more touch-and-go; they're aspiring actors, models, and miscellaneous undecideds. Some are killing time before starting college or a graduate program in museum studies; others aren't quite sure what they'll do next. An employee told me, frankly, "I've been basically unemployed until now, living at home with my parents." LinkedIn turns up guides with other positions at Chipotle or Victoria's Secret; another said she just nabbed a second job at an IRL ice-cream parlor, because she wasn't sure how long MOIC will stay open.
Given that the Museum of Ice Cream is a pop-up that has kept extending its run, a stint in the Pink Army is by definition fleeting. It seems that, for many in the Army, the ephemerality adds to the excitement; in their eyes, the museum's glamorous trappings and dance parties help it transcend its status as near-minimum-wage service labor. "This place is magical," one told me. In the gift shop that leads to the Museum of Ice Cream's exit, a 25-year-old aspiring 3-D animator in a sprinkle tie tells me he slogs through an almost hour-and-a-half-long commute, by car and train, to get to this job from a cheaper city across the Bay. He sometimes arrives tired. "But once the shift starts, the energy just comes from nowhere. I'm happy, they're happy, everyone is happy!"
Among the displays of MOIC-trademarked goods, one display caught my eye: shellacked sculptures in the shape of whipped-cream cans and chocolate-syrup bottles sat under a glass case, priced at $250 apiece. The placard read, "Artwork by Museum of Ice Cream Founder Maryellis Bunn, Signed, Limited Edition Pieces." Some Millennials turn a profit on the $250 Cool Whip containers; others need to work about 17 hours to buy one.
The GOP's Problems Are Bigger Than Trump
Posted: 19 Apr 2018 06:45 AM PDT
Conventional wisdom holds that Donald Trump has taken over the Republican Party. That's been the conclusion of articles in The New Yorker, Mother Jones, New York, The Washington Post, The Hill, Politico, Rolling Stone, The New York Times, The Telegraph, USA Today, Time, the New York Post, The Boston Globe, and beyond.
Most recently, the PBS show Frontline titled an episode "Trump's Takeover." In its telling, President Trump wasn't yet in control of the GOP as recently as his failed effort to get a bill to repeal and replace Obamacare through Congress. Then, he succeeded in signing a tax-reform bill into law. In the celebration that followed, he was praised by Paul Ryan, Mitch McConnell, and Orrin Hatch, even as critics like Senator Jeff Flake were preparing to step away from politics.
"What the Republican establishment now knows," Corey Lewandowski proclaimed, what they've "learned in the last year," is that Trump is the GOP's leader. "He is the one who sets the tone of what takes place in Washington, he is the leader of our country … both politically and from a legislative side of things."
But is that really so?
Yes, Trump beat a big field to become president, he is more popular among GOP voters than any rival, many elected Republicans fear publicly crossing him at the moment, and he is influential in setting the tone in Washington. Still, the conclusion that he has taken over the Republican Party is overstated and premature.
Consider these counter-points:
First, Trump's position is unusually shaky for a first-term president. His influence will take a huge hit if the GOP loses big in the 2018 midterms. And it could suffer if investigations into Trump or his associates expose a significant new scandal. Neither of those outcomes is assured. But both are very plausible.
Second, if Trump starts to seem like he's hurting the GOP's popularity more than he is helping it, he has no reserve of personal goodwill or substantive support for his ideas on which to fall back. Trump's unpopularity was illustrated most colorfully by an unnamed GOP representative quoted by conservative commentator Erick Erickson. "I say a lot of shit on TV defending him," the legislator said. "But honestly, I wish the motherfucker would just go away. We're going to lose the House, lose the Senate, and lose a bunch of states because of him. All his supporters will blame us for what we have or have not done, but he hasn't led. He wakes up in the morning, shits all over Twitter, shits all over us, shits all over his staff, then hits golf balls. Fuck him. Of course, I can't say that in public or I'd get run out of town." The unnamed congressman even declared of the president he has defended on television, "If we're going to lose because of him, we might as well impeach the motherfucker."
Third, the GOP establishment has so far accomplished much more than whatever is supposed to be replacing it. Asked what Trump has achieved, his defenders typically respond that he appointed a Supreme Court justice, passed tax cuts, and got rid of unnecessary regulations. It is easy to imagine Ronald Reagan, George H.W. Bush, George W. Bush, Jeb Bush, Ted Cruz, or Marco Rubio doing those same things. Trump's achievements reflect GOP priorities going back decades, not anything new to his agenda. America is as entangled abroad as it was at the end of the Obama administration; there is not yet a colossal wall rising on the southern border, let alone one paid for by Mexico; the U.S. remains in NAFTA; Trump has done nothing to meaningfully improve infrastructure; and he has done nothing notable to help opioid addicts to recover.
Fourth, there is no heir apparent to Trumpism, or even a deep stable of future presidential aspirants like the one that the Tea Party movement provided the GOP.
That isn't to say that the GOP can separate itself from Trump. The party's embrace of a man so open in his racism, sexism, and xenophobia will be an albatross for a generation. Trump's corruption will sully his associates for years. And his rise conveyed truths that aspiring GOP office-seekers will note: Their base does not, in fact, demand an embrace of foreign interventionism, support for free trade, or cuts to entitlement programs like Medicare and Social Security.
That will change future campaigns.
At the same time, I suspect that a GOP candidate could still eke out victory in a presidential primary while championing a neoconservative foreign policy, free trade, and entitlement reform, if he or she also possesses the traits that I take to have been most crucial to Trump's victory: charisma, fame, utter disregard for respectability as media and political elites define it, a talent for evoking and channeling anger, and adeptness at what Trump fans might call triggering snowflakes.
Trump combined those qualities in a manner so unlike any modern president that it is tempting to see their centrality to our politics as evidence of his takeover.
But to ascribe those qualities to Trump's rise ignores the many ways that they predated him among the true architects of today's GOP: right-wing populist entertainers. In a recent column surveying Paul Ryan's years as a Republican, Ross Douthat writes that the GOP was "leaderless, rudderless, yawing between libertarian and populist extremes." But were Republicans actually rudderless?
A faraway observer could mistake a whaling ship for a vessel meandering to and fro without purpose, rather than deliberately heading toward a series of destinations.
The populist right of 1994 to 2014 might have seemed rudderless, insofar as it appeared to drift from the Contract with America to late 1990s anti-interventionism to panicked anti-jihadism to Iraq War boosterism to the Tea Party to Donald Trump-style white nationalism. But all the while, its captains were going full-throttle toward a consistent sort of destination that the populist right cared about more than any policy agenda: culture-war clashes with liberal elites.
Those clashes were like whales: Populist entertainers like Rush Limbaugh, Ann Coulter, Bill O'Reilly, Sean Hannity, Glenn Beck, and Andrew Breitbart could be relied upon to spot the biggest one, take aim, and attempt a ramming maneuver.
That isn't to say that various iterations of right-wing populism were without earnest adherents of substance. Opposition to mass immigration was a consistent populist plank. Lots of GOP voters believed in the Contract with America; lots believed in Bush's militaristic response to the attacks of September 11, 2001; lots believed in the small government ideology behind the Tea Party; and lots believe in the big government ideology of Trump-style nationalism.
But anti-leftist ressentiment was always the lodestar of right-wing populism, so much so that successive iterations could be substantively different or even contradictory, yet still be led by the same entertainers and backed by similar coalitions. Who could champion George W. Bush and Donald J. Trump as if there were no contradiction in doing so? Rush Limbaugh, for one. And much of his audience.
"Paradoxically, the right's ideological diversity is often what breeds intellectual conformity," Douthat wrote in 2010. "It's precisely because American conservatism represents a motley assortment of political tendencies united primarily by their opposition to liberalism that conservatives are often too quick to put their (legitimate, important and worth-debating) differences aside in the quest to slay the liberal dragon. After all, slaying liberalism is why they got together in the first place!" Trumpism is merely the latest iteration of right-wing populism––whether it will prove to be more or less fleeting remains to be seen. Sooner or later, however, it will be as discredited as bygone iterations.
The good news for Republicans, as Trump fails in office due to his personal corruption, lack of discipline, alienating bigotry, and an alarmingly erratic personality, is that his ostensible takeover of the Republican Party is much exaggerated. Its politicians and voters may soon dispense with him and deny even to themselves how much they once supported him, just as bygone populists did with George W. Bush, the invasion of Iraq, and Glenn Beck's rantings.
A new iteration of right-wing populist ressentiment will follow. Limbaugh will support it, too, no matter how ideologically incompatible it is with Trumpism. Just watch.
And that brings us to the bad news for the Republican Party: Dumping Trump won't actually get rid of the pathologies that made his rise to president possible. Republicans will remain vulnerable to takeover by charismatic hucksters without a substantively constructive policy agenda, an ability to successfully govern, or a vision for a coalition that transcends ressentiment. And the populist entertainers will keep getting filthy rich in the process.
It is they who've come closer to taking over the GOP.
<em>The Female Persuasion</em> Should Be a Literary Breakout. Will It Be?
Posted: 19 Apr 2018 07:38 AM PDT
Last November, I went to a swanky party to celebrate the release of advance copies of The Female Persuasion, Meg Wolitzer's 11th novel. Bartenders created bespoke cocktails named after sections of the book; the evening's highlight was a public conversation between Wolitzer and New York magazine's Rebecca Traister. The mood was festive verging on jubilant. The Harvey Weinstein scandal had broken a few weeks earlier, and an anonymously sourced spreadsheet alleging misconduct by various men in media had already resulted in the resignation or firing of a handful of prominent figures. All anyone wanted to talk about was smashing the patriarchy—a conversation that flowed freely, owing to the circumstances, the cocktails, and the fact that nearly all the guests were women. In a room of 100 or so people, I counted only a handful of male faces.
This couldn't have been lost on Wolitzer, who published an essay in The New York Times Book Review in 2012 lamenting that literary fiction by men tends to be received differently from literary fiction by women. When a well-regarded male novelist such as Jonathan Franzen or Jeffrey Eugenides publishes a new novel—even one preoccupied with relationships, like Freedom or The Marriage Plot—publishers and readers automatically take the book seriously, Wolitzer argued. It's packaged respectfully, reviewed widely, and marketed to people of all genders.
But books by Franzen's and Eugenides's female colleagues tend to be relegated to what Wolitzer called the "lower shelf." Their covers suggest domesticity, their spines are slimmer, and their contents are dismissed by some male readers as "one soft, undifferentiated mass that has little to do with them." The distinction is significant in many ways, but particularly for sales: Both men and women read books by men, but books by women are far more likely to be read by women than by men. In the essay, Wolitzer recounted a bitterly amusing anecdote in which a man she met at a party, after hearing her describe her novels—"Sometimes they're about marriage. Families. Sex. Desire. Parents and children"—suggested that she talk instead to his wife, who read "that kind of book."
Though it wasn't framed as such, Wolitzer's essay could have been a referendum on her own career. For more than 30 years she's been writing brilliant, incisive, often hilarious novels that focus largely, though not exclusively, on the inner lives of women. Her best-known book is probably The Interestings (2013), which follows a group of summer-camp friends into middle age. My two favorite works of hers are The Wife (2003), a portrayal of a uniquely stifling marriage that doubles as a send-up of the late-20th-century literary scene, and The Ten-Year Nap (2008), a psychologically complex examination of the gains and the sacrifices involved in caring for children. But regardless of the subject, her works have been treated more as messages in a bottle—passed from one woman to another with an insistent "You've got to read this"—than as major cultural occasions.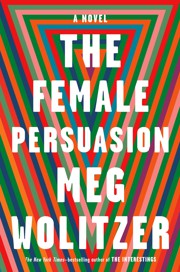 I wish I could argue that The Female Persuasion—a dynamic, sprawling novel that arrives trailing "serious event" clouds of glory, including a boldly lettered cover and the aforementioned splashy party—will be Wolitzer's breakthrough, a novel devoured by men as well as women that will reveal to them important truths about female experience. But the nearly all-female attendance at the party gives me pause. The Female Persuasion is about graduating from college and finding one's way in the world, about renegotiating youthful friendships and romantic relationships as an adult, about power and betrayal. It's also about reckoning with the successes and failures of the women's movement and learning how to be a feminist now, in the 21st century, when the old barriers to women's success have been broken down but no one understands quite what has replaced them. To me, this challenge feels like one of the most urgent of our current moment, for both men and women. But if a novel falls in the forest and no men read it, does it make a sound?
We all know the guy. Maybe he's the salesclerk who cornered us in a dressing room, demanding a look at our breasts. Maybe he's the boss at our first or second job, commenting on our clothes or planting a kiss at happy hour. For Greer Kadetsky in The Female Persuasion, he's a fraternity brother who gropes her, abruptly and violently, at a party in 2006. She's a freshman whom fate has installed, to her disappointment, at Ryland, a lower-tier liberal-arts college. (She was supposed to go to Yale, but her parents screwed up her financial-aid forms.) Mousy and studious, she's blindsided by her rage—not so much at her assailant as at the system, which gives him the proverbial slap on the wrist. She nurses her anger mostly in silence until Faith Frank, a feminist icon, shows up at Ryland to give a talk. Captivated by Faith's signature tall suede boots and her commanding but kind manner, Greer squeaks out a question about misogyny so quietly that Faith can barely hear her. But afterward they encounter each other in the restroom, and Faith listens sympathetically and gives Greer her business card. For Greer it's a talisman, "a reminder not to stay hot-faced and tiny-voiced."
Faith—equal parts second-wave activist and fairy godmother—rose to prominence in the 1970s as one of the founders of Bloomer magazine, "the scrappier, less famous little sister to Ms." (It's named for Amelia Bloomer, the 19th-century women's-rights advocate often erroneously credited with creating bloomers, groundbreaking apparel for women.) Upon graduation, Greer—whose name is surely an homage to Germaine Greer—arrives for an interview at Bloomer only to learn that the magazine is shutting down. It has been sidelined by edgy blogs such as Fem Fatale, which embraces "a radical critique of racism, sexism, capitalism, and homophobia" and whose editors lampoon Bloomer as "another pep talk to straight middle-class white women." Soon Faith offers Greer a job at a new enterprise. With backing from an old friend, Emmett Shrader, a venture capitalist, Faith is starting a feminist foundation that will host conferences and fund ad hoc "special projects" to provide concrete help for women around the world. As Faith describes the foundation and specifics of the job, Greer wants to "crouch down on the floor like a weight lifter and raise the long white length of sofa into the air with Faith Frank still on it, just to show her that she could." For the first time in her life, she feels empowered.
If all power corrupts, does female power corrupt femininely? In the 1980s, Faith's best seller, also called The Female Persuasion, made a positive case for the differences between men and women, arguing that women should use their innate "gentleness" to transform American corporate culture. Feminism, as Faith still defines it, constitutes not just individualism and equal rights but also sisterhood:
Because as long as women are separate from one another, organized around competition … then it will be the rare woman who is not in the end narrowed and limited by our society's idea of what a woman should be.
As Faith expertly bandages Greer's thumb after she cuts herself slicing onions, Greer idealizes the coexistence of power and love: "When women got into positions of power, they calibrated and recalibrated tenderness and strength, modulating and correcting." But only a few pages later, Greer, a vegetarian, succumbs to an unspoken pressure to eat the steak dinner Faith has cooked. Even the gentlest form of power, it turns out, contains an element of coercion.
Over the course of the book, both Faith and Greer commit acts of betrayal against women who are close to them that cast doubts on their feminist integrity and also raise a more abstract question: How much should one be willing to compromise in order to achieve political—or personal—goals? You don't have to be a blogger at Fem Fatale to recognize the inevitable conflict between feminism and venture capitalism, which plays out in a surprising and devastating way. Faith believes in effecting change from within the system, but the novel implicitly asks whether that's possible. In so doing, it may be more revolutionary than any of its crowd-pleasing characters.
If real progress has been made anywhere, Wolitzer suggests, it's in the realm of the family, which feminism has always recognized as the headquarters of the patriarchy. Greer's high-school boyfriend, Cory Pinto, once a "twin rocket ship" rising beside her, gets sidetracked when his family suffers a tragedy. Abandoning a promising career as a management consultant in Manila, he abruptly returns to their Massachusetts hometown and assumes the traditionally feminine role of caretaker. Does this make him a "big feminist," as Greer's mother later calls him? Playfully and subtly, The Female Persuasion returns again and again to the debate over whether men and women are essentially different. In a sly reversal of the usual tropes, Emmett Shrader, the novel's other major male figure, is depicted primarily in terms of his relationship to Faith, for whom he has pined ever since they had a one-night stand early in her career. His physical attributes are front and center: dark hair, "citric scent," the shiny loafers that he lines up neatly beside her rose-suede boots as they undress.
Wolitzer has always been expert at capturing an emotion in a single image, and in this book she luxuriates in her skill. The Female Persuasion is a little baggier than most of Wolitzer's previous novels, but it is similarly studded with acerbic lines and astute observations. Greer, during that early encounter with Faith in the restroom, wonders what's in her bag: "Thunderbolts? Gold leaf? Cinnamon? The tears of a thousand women, collected in a small blue bottle?" In Manila, Cory and his male roommates leave their mess for a maid rather than cleaning up after themselves, "in part because they were so busy, and in part because they could." The women's movement is summed up by the can of White Rain hair spray that Faith and her roommate once relied on to fix their hair into beehives, now discarded to hiss its contents into the garbage can. Some of the plotting feels a little too bald; like Chekhov's gun, almost every moment in the early parts of the book reverberates later. But the psychology of Wolitzer's characterizations is so deft, I found myself recalling episodes in Faith's life as if they had happened to someone I know.
Looking back on her first few years with Faith, Greer says, "The people who change our lives … give us permission to be the person we secretly really long to be but maybe don't feel we're allowed to be." This is as good a definition as any of what it means to become a fully realized adult, on a personal as well as professional or political level. Zee Eisenstat, Greer's best friend from college, is denied that permission early on—her parents, on learning that she's been sneaking out to gay bars, send her to a therapist, who views her homosexuality as a regrettable choice—and she only grows into her identity as a lesbian much later. Perhaps because of the betrayal of a friend that she's tried to overlook, Greer continues to seek permission to speak up. She isn't able to use what she later calls her "outside voice," the voice she needs in order to effect change, until she addresses that inconvenient moment in her history.
Women's difficulty in being heard has troubled Wolitzer at least since The Wife, in which Elaine Mozell, a novelist "of the female persuasion," cautions Joan, a student and an aspiring writer, to watch out for the men who run the literary world. "Don't think you can get their attention," Elaine warns. There's a conspiracy "to keep the women's voices hushed and tiny and the men's voices loud." In the end, the question of who gets to speak comes down to who has power and what must be done to maintain it, which on the deepest level is what Wolitzer has always been writing about. "Power! Even the word is powerful," Greer jokes to Zee, who responds, "It has the word pow in it. Like in a comic book." But though the patriarchy may be ultimately at fault, neither Greer nor Faith can avoid her own agency.
The novel ends in the year 2019, with the current president still in the White House, generating wave upon wave of feminist rage. Men "always get to set the terms … they just come in and set them," Greer complains. "They don't ask, they just do it … I don't want to keep repeating this forever. I don't want to keep having to live in the buildings they make." In an essay unveiling herself as the creator of the spreadsheet that rocked the media world last fall, Moira Donegan, a young writer who was fed up with the way women were treated in the workplace, echoed both Greer and Faith: "We're being challenged to imagine how we would prefer things to be. This feat of imagination is about not a prescriptive dictation of acceptable sexual behaviors but the desire for a kinder, more respectful, and more equitable world." In the past few months, women have begun to set the terms. If men won't help us remake their buildings, we may just have to do it on our own.
---
This article appears in the May 2018 print edition with the headline "The Persuasive Female."
The Man Who Brought Down Lance Armstrong
Posted: 19 Apr 2018 04:32 PM PDT
Updated: 2018-04-19

At 5:19 p.m. on Friday, April 30, 2010, Floyd Landis hit send on what would prove the most consequential email of his life. Addressed to the then-CEO of USA Cycling, Steve Johnson, the email bore the subject line "nobody is copied on this one so it's up to you to demonstrate your true colors…." It went on to detail, year by year, how Landis and other members of the United States Postal Service team had used illegal performance-enhancing drugs and methods to dominate the sport of cycling and claim victories at the sport's premier event, the Tour de France. The email, later included in Landis's 2012 affidavit for a United States Anti-Doping Agency (usada) investigation, clearly implicated many of his former teammates—most famously, the seven-time Tour winner Lance Armstrong (who declined to comment for this article).
It would take more than two years of investigation, but in October 2012, usada concluded that the U.S. Postal Service team under Armstrong and its manager, Johan Bruyneel, had run "the most sophisticated, professionalized and successful doping program that sport has ever seen." Armstrong's longtime sponsor Nike was the first to abandon him, and the rest followed. In one day, he lost seven sponsors and an estimated $75 million. A few days later, the International Cycling Union (UCI), which oversees international competitive cycling, stripped him of his record seven Tour victories. Attempting damage control, Armstrong sat down with Oprah in 2013, in an interview that went terribly awry; he simply could not muster the appropriate level of contrition. (Among other missteps, he made a fat joke.) Since then, he has been forced to sell his Austin mansion and his Gulfstream jet to pay $15 million in legal fees, plus $21 million in settlements.
But Landis hadn't stopped with the email to Johnson. Fearing that the Teflon-like Armstrong would emerge from the accusations unscathed, Landis had also filed a whistle-blower lawsuit under the federal False Claims Act, alleging that Armstrong and his team had defrauded the government by taking the U.S. Postal Service sponsorship money while knowingly cheating in races. The federal government joined that lawsuit in 2013; on April 19, Armstrong settled for $5 million. And on the grounds of the whistle-blower suit, Landis will be awarded $1.1 million from that settlement. (Armstrong will also pay $1.65 million to cover Landis's legal costs.)
When Landis wrote the 2010 email that turned cycling on its head, he was at a low point. A year after his own 2006 Tour de France victory, Landis had become the first man in the race's 103-year history to be stripped of his title because of a doping conviction. His days were spent in a haze: He consumed as much as a fifth of Jack Daniel's and 15 double-strength painkillers daily. (He maintains, however, that he was stone-cold sober when he wrote the email.) His house was foreclosed on, his credit ruined. He and his wife, Amber, divorced. "If you are a human in any way and not a psychopath, it's painful," he says. "My whole life was completely upside down, and I was not prepared for any of it."
A former millionaire, Landis had spent his entire fortune, and then some, on his legal defense. But he has gotten back on his feet, starting a cannabis business in rural Colorado. (The irony—that a life destroyed by one form of dope may be redeemed by another—is not lost on him.) Landis is steadfast that his whistle-blower suit is about justice being done, rather than his own potential windfall. But the money will come in handy in getting his new business off the ground.
Landis grew up in Farmersville, Pennsylvania, in a conservative Mennonite family. Like the Amish, some Mennonites avoid modern technology. Though his family had electricity, there was no radio or television to occupy young Landis's time. So he rode his bike.
He saved enough money to buy his first real mountain bike at age 15, and promptly won the first race he ever entered with it, wearing sweatpants. In 1993, during his senior year of high school, Landis won the U.S. junior national championship, and his career took off. USA Cycling sent the 17-year-old to France to represent America at the world championship. It was his first time on an airplane. "The trip was fairly traumatic," he told me. "I should have taken that as a sign."
Performance-enhancing drugs have been central to competitive cycling for as long as the sport has existed. Early-20th-century riders in the Tour de France took the dangerous stimulant strychnine and held ether-soaked handkerchiefs to their mouth to dull the pain caused by propelling a bike for thousands of miles.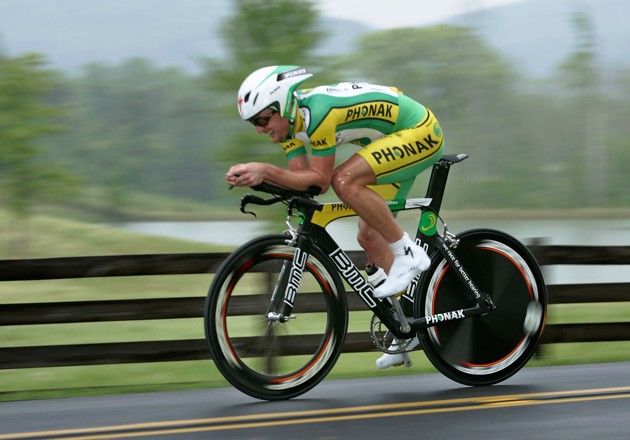 But Landis claims never to have used performance-enhancing drugs before meeting Armstrong. He trained obsessively, once riding his bike 24,000 miles in a single year. His first professional contract, for the Mercury team in 1999, was worth $6,000.
By 2002, Armstrong had already won three Tours and was looking to fortify his U.S. Postal Service team to compete for a fourth. Landis, still a drug-free athlete by his own account, was showing promise; he had recently placed fourth at the Tour de l'Avenir, in France. U.S. Postal signed the 26-year-old for $60,000 a year. But from his first bike ride with Armstrong, Landis said, their relationship was tense: "The guy's a jerk and everybody knows it, but he was surrounded by yes-men, and they were also terrified of him, so they laughed at his jokes even if they didn't make sense." The supporting cast of riders around Armstrong were treated more like replaceable cogs than essential components, easily swapped out for any number of other riders.
"Once I got to Postal it was like, 'Look, there are no half measures here,' and we openly discussed doping pretty much on every bike ride," Landis said. He claimed in his usada affidavit that it was Armstrong who handed him his first performance-enhancing drug, a pile of 2.5 milligram testosterone patches. He then participated in the popular but illegal practice of conducting blood transfusions: Cyclists would draw blood in the off-season, bag it, and reinfuse it into their body during races for a boost of oxygen-carrying red blood cells.
By 2004, the Armstrong universe had become so unpleasant for Landis that he began shopping around for another team. U.S. Postal wanted to keep him, but it was offering far less than he could find elsewhere. As negotiations grew contentious, Landis said, the team had Armstrong call to sweet-talk him. "That lasted about two minutes, then he spent 45 minutes telling me how much he hated me and he was going to destroy me," Landis said.
Landis's resentment festered. During the 2004 Tour de France, while still riding with the U.S. Postal Service team, Landis signed for the next year with the Swiss professional cycling team Phonak. He would finish the Tour helping Armstrong race to a sixth victory in Paris, and when Armstrong retired after his seventh Tour win the following year, amid a swarm of doping allegations, Landis became a favorite to win in 2006.
And win he did. For four days, Landis would be considered the best cyclist on Earth. Despite a collapse on Stage 16 of the Tour, which left him at a seemingly insurmountable time disadvantage, Landis pulled himself back into contention over the French mountains on Stage 17 in what remains possibly the most spectacular single-day ride in cycling history. At the time trial two days later, he recaptured the lead, and went on to win the Tour—rolling into the Champs-Élysées flanked by his Phonak teammates—by 57 seconds.
But a few days afterward the team manager called with life-changing news: Landis had failed the drug test he'd taken after that magical Stage 17. Using a method that examined the atomic makeup of the testosterone in his urine, a French laboratory later found that Landis had used synthetic testosterone.
At his first press conference after the results were announced, he attempted a paltry excuse, blaming the findings on his naturally high testosterone levels. In subsequent interviews he pointed to the two beers and at least four shots of whiskey he'd consumed the night before the stage. Armstrong—who presumably realized that if Landis fell and flipped, he himself could be next—phoned to encourage Landis to be more forceful in his public denials, Landis claims. "He was practiced at this and I wasn't, so he told me I had to speak with more conviction," Landis remembered. "It was completely self-serving. Lance hadn't talked to me in years before that call." Nonetheless, he doubled down. He mounted a protracted and expensive battle to assert his innocence, even starting an organization, the Floyd Fairness Fund, to raise money for his fight against the charges. He also published a book titled Positively False, in which the author Loren Mooney helped him explain his miraculous Stage 17 ride and his cycling success much as the journalist Sally Jenkins had done for Armstrong in his equally ironically titled biography, It's Not About the Bike. Both narratives now read more like fiction.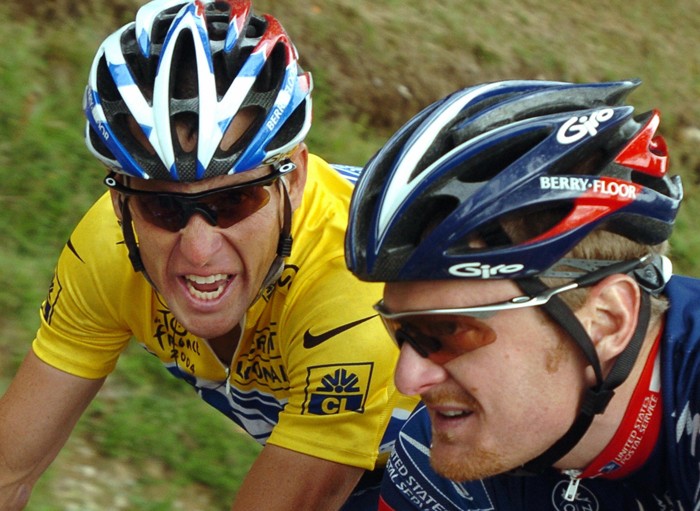 In June of 2008, the Switzerland-based Court of Arbitration for Sport upheld the two-year doping ban imposed on Landis by usada. Landis had exhausted his appeals. To this day, he maintains that although he used performance-enhancing drugs to cheat in races during the latter part of his career, he was not on testosterone during the 2006 Tour, and was somehow set up to take a fall or be made an example of. usada's CEO, Travis Tygart, publicly urged Landis to acknowledge his mistake and come clean. Friends abandoned him. Under threat of criminal prosecution, he agreed to pay back the $478,354 he had raised from donors, on false pretenses, for his defense.
Since Landis's days as a professional athlete, his features have softened, from borderline emaciated to prototypically American. As we enter a restaurant bar in Golden, Colorado, no one recognizes him. His jeans are loose-fitting, and his hair is an awkward length that requires almost constant attention to keep out of his eyes. He seems happy and, quite possibly, at peace with his life.
In 2016, he launched his marijuana business, Floyd's of Leadville, which specializes in treating athletes with cannabis-infused analgesic creams, tinctures, and softgels. After almost a decade of using opioids to quell the pain left in his own body from eight years of professional cycling—he had his hip replaced in 2006—Landis discovered that the powerful anti-inflammatory component of marijuana, cannabidiol, could accomplish similar results without the horrific side effects. Now opioid-free, Landis believes in its potential: "This stuff has done so much for me."
I asked Landis, before the settlement was announced, about the prospect of the whistle-blower suit making him rich again after his fall from grace, but he demurred: "I don't care about the money. I don't care if I get anything out of it." Likewise, when I asked him his feelings about taking down his old antagonist, he said only, "It was never about Lance in the first place. But I had a choice to come clean or not, and if I did, it was going to be me against Lance, because he was going to fight."
What he was really interested in talking about is what he sees as the ongoing corruption in the upper echelons of cycling. Since he blew the doors off the sport's omertà, cycling has ostensibly cleaned up its act. But Landis believes that the speeds at which cyclists are now riding—on the same sections of European roads he raced—haven't slowed enough for that to be true, and mounting evidence seems to point to, if not outright doping, at least gray-area techniques.
Take Team Sky, from Manchester, England. "Team Sky looks exactly like what we were doing—exactly," Landis said, referring to its current dominance of the cycling world. "So they were able to do that without drugs, but we weren't? People haven't evolved over the last eight years." Sky has won five of the last six Tours, but the legitimacy of its champions has come under scrutiny. A U.K. parliamentary-committee investigation recently concluded that Bradley Wiggins, the 2012 winner, had crossed an "ethical line" by abusing the Therapeutic Use Exemption (TUE) system, which allows an athlete to take banned drugs in order to treat medical conditions. The committee accused him of using corticosteroids to improve his power-to-weight ratio ahead of the race, rather than for the stated purpose of treating asthma. (Both Wiggins and Team Sky have denied crossing any lines to enhance performance.) Wiggins's former teammate and successor, Chris Froome, who won the past three Tours, failed a drug test during his winning effort at the 2017 Vuelta a España; he had twice the allowed limit of the asthma drug salbutamol in his system. (Froome has denied any wrongdoing, and an International Cycling Union investigation is ongoing.)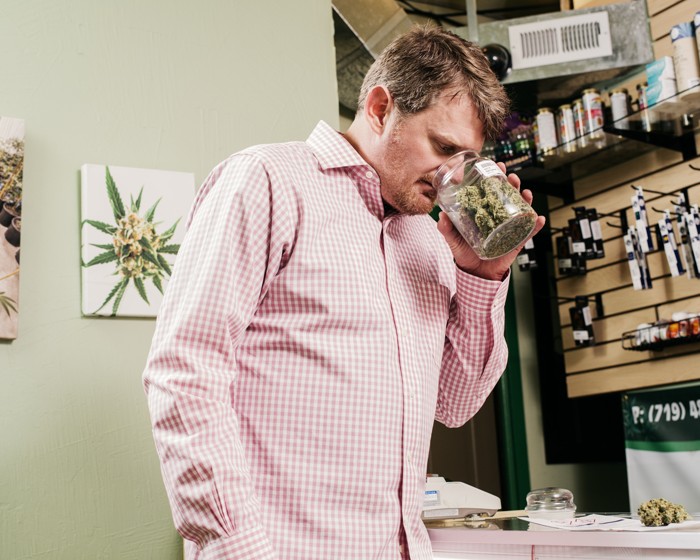 In this drama without heroes, Landis doesn't think that the disgrace he and Armstrong have undergone has ultimately done much good for the sport. "Taking me down and taking Armstrong down did nothing," he said. "It was an utter failure because the UCI and wada [the World Anti-Doping Agency] are still lying to kids and making them think that they can become top athletes clean. And they know that you can't." (The UCI said that the TUE system was strengthened in 2014 and is now "fully safeguarded." wada said that it is becoming more and more difficult for athletes to cheat without getting caught, and that it is possible for athletes to succeed without doping.)
I asked Landis how he felt about being considered among the best cyclists in history. "I don't care, and I don't even want to be on the fucking list," he said. "Leave me out of it."
---
This article appears in the May 2018 print edition with the headline "The Man Who Brought Down Lance Armstrong Isn't Done With Him Yet." It has been updated to reflect the settlement of the lawsuit against Armstrong.
You are subscribed to email updates from The Atlantic.
To stop receiving these emails, you may unsubscribe now.
Email delivery powered by Google
Google, 1600 Amphitheatre Parkway, Mountain View, CA 94043, United States