---
Democrats Hope For Another Upset in Arizona
Posted: 24 Apr 2018 03:00 AM PDT
Democrats' recent winning streak in special elections might be coming to an end with Tuesday's contest in Arizona's 8th congressional district. But the party still plans to count it as a victory.
Two women, Democrat Hiral Tipirneni, a cancer-research advocate, and Republican state Senator Debbie Lesko, are vying to fill the House seat vacated by Republican Trent Franks, who resigned in December after it was reported that he asked a staffer to be a surrogate. Only two people have represented the area—which includes the suburbs to the north and west of Phoenix—since 1977, and Democrats haven't even had a candidate on the ballot since 2012. But a string of surprising wins in Alabama, Virginia, and most recently in Pennsylvania, has given Democrats cause for hope even in the reddest of places.
"It should be an unwinnable district for us," said Andy Barr, a local Democratic strategist, citing the fact that Donald Trump won the district by a whopping 21 points in 2016. "It should not be possible for us to be in this position, and yet we are."
Tipirneni, a former ER physician, has made healthcare the centerpiece of her longshot campaign, advocating for a Medicare-for-all type public option. She's also vowed to increase investment in public education, a pretty timely issue in the state: Arizona educators voted last week in favor of a statewide walkout to protest low pay and school funding. On this, the Democrat has positioned herself directly opposite Lesko, a longtime proponent of school choice who recently earned praise from Education Secretary Betsy DeVos for sponsoring a law to expand Arizona's school-voucher program. Lesko has also campaigned heavily on enhancing border security and been a passionate supporter of President Trump's proposed border wall.
The race hasn't been without drama: Lesko has been accused of violating campaign finance law by moving $50,000 from her state Senate campaign to a federal political-action committee supporting her House bid. And in recent weeks, Tipirneni has been fending off attacks for wearing scrubs in her campaign videos, despite having been out of medical practice for more than a decade.
Two recent public polls show the race in a statistical dead heat, while a third shows Lesko with a lead of about 10 percentage points—still a far narrower gap than Republicans in the area are used to. And they're clearly not willing to take any chances: Groups like the Republican National Committee, the National Republican Congressional Committee, and the Congressional Leadership Fund have so far poured roughly $1 million into the race. Lesko herself recently acknowledged the tightness of the race, saying in an interview, "Not only do I want to win, but I do want to win by a lot so we can show the Democrats that they don't have a chance here."
Mike Noble, a Republican pollster at OH Predictive Insights, the polling firm that predicted a 10-point victory for Lesko, is confident that an upset won't happen. "This district is one of the safest GOP districts in the country," Noble said. "This race will be closer than it is historically, but this is a Republican win at the end of the day." Why? "Frankly, there's too many Republicans," Noble said, noting that they significantly outnumber registered Democrats in the district. Plus, Arizona's 8th district is home to Sun City, known as the country's original retirement community, which boasts a population of more than 37,000 residents and eight golf courses. (Lesko endeared herself to this particular community back in 2014 when she sponsored legislation legalizing golf carts for street use).
Another reason for Republicans to feel confident is that almost 140,000 voters—nearly two-thirds of the expected total—have already mailed in ballots, and most of those were from registered Republicans. The median voter age so far is 68.
Tuesday's special election is happening just over a month after 33-year-old political newbie Conor Lamb eked out a win over Republican State Representative Rick Saccone in a Pennsylvania district that went for Trump by 20 percentage points in 2016. But comparing the two races is unwise, The Cook Political Report's Dave Wasserman told me via email, because Arizona's 8th district simply doesn't have the same "Democratic heritage." Democrats had a voter-registration advantage in the Pennsylvania district, as well as a large union presence, while "the leading demographic in AZ-08 is retired Fox News watchers."
Still, Wasserman noted, if Tipirneni is able to get 45 or 46 percent of the vote on Tuesday, "that's a really strong over-performance for Dems." That this seems achievable is further evidence to both Democrats and Republicans that a blue wave, in some form or another, is coming in November. Most of that, Noble explained, has to do with Trump's popularity.  "If you have an 'R' next to your name, you are directly tied to President Trump," Noble said, explaining that local independents are voting more in line with Democrats in order to oppose Trump—and it's likely that fewer Republicans will vote out of indifference toward him. "That adds up to not a great year for the GOP."
Barr, the Democratic strategist, was on the same page. "If [Tipirneni] wins this it's not going to have anything to do with the ad spending, it's going to be more a rejection of Lesko and the Republican Congress, and Trump than anything to do with Hiral," he told me. "Let's say [Tipirneni] loses by 10 points. I know people wouldn't feel super excited about a 10-point loss, but to me that would be a big fucking deal."
Whatever the result, the energy generated by the special election will soon be entirely concentrated in the highly competitive scrum for retiring Arizona Senator Jeff Flake's seat. Representative Kyrsten Sinema, a Democrat, recently polled ahead of all three of her Republican opponents, establishment favorite Representative Martha McSally, former state Senator Kelli Ward, and former Maricopa County Sheriff Joe Arpaio.
"If [the AZ-08] race comes in close, it's going to signal to a lot of people maybe not that the state's ready to flip but that it's super competitive statewide here," said Barr. "If [Tipirneni] gets anywhere close, all the Republicans running for Senate, especially like Martha McSally, are just going to be losing their minds out of fear."
The City With the Most Expensive ACA Insurance in the U.S.
Posted: 24 Apr 2018 03:00 AM PDT
CHARLOTTESVILLE, Va.—When Garnett and Dave Mellen sent their 19-year-old daughter, Gita, off to college an hour away at Virginia Commonwealth University last fall, they didn't expect to follow her.
But in November, the family received notice that their monthly health-insurance premium in Charlottesville would triple for 2018, from $1,200 to an unaffordable $3,600. So, the Mellens, both longtime local business owners, packed their bags and spent time with Gita in her off-campus apartment in Richmond.
"My whole life has been rearranged around trying to get health insurance," Garnett Mellen, 56, said, as she explained that claiming residency with her daughter in the new zip code had cut their premiums by more than half.
Charlottesville now claims the dubious distinction of having the highest individual-market health-insurance costs in the country—prompting families like the Mellens to look for extreme solutions.
An exodus of carriers, which was blamed on losses caused by the instability of the Obamacare marketplace, created a coverage vacuum, leaving locals and insurance regulators scrambling.
Only one carrier—the Virginia Beach–based Optima Health—decided to continue to participate in the individual market, but it did so with monthly premium increases that were, on average, in the high double digits and for some consumers as much as 300 percent, according to people interviewed for this story.
It's a problem that's likely to be replicated elsewhere, says Timothy Jost, an emeritus professor of law at Washington and Lee University in Virginia and an expert on the health law. "In many states, it's going to be hard to maintain a functional individual market," he says. "Charlottesville is sort of ahead of everybody else in this ... but this is the direction things are heading."
Insurers nationwide that intend to participate in the individual market face spring deadlines to file forms for 2019 plans and rate proposals. In Virginia, these dates are April 20 and May 4, respectively.
The situation in Charlottesville has left many residents at their wits' end about how to pay for their health insurance, prompting the evolution of an angry and rebellious civic movement and thrusting the costs of coverage into the center of local politics.
Charlottesville for Reasonable Health Insurance, a grassroots organization with a Facebook group of more than 700 people, has already claimed small victories in the state legislature, such as propelling the passage of a bill that will alleviate the cost burden for some of its members. But its highest priority has been pressing state regulators to explain and possibly reconsider the decision that allowed for the stunning premium increase.
In the midst of various bureaucratic fits and starts, the state Bureau of Insurance (BOI) responded to the group April 11 by reiterating that Optima's rates were "actuarially justified." Ian Dixon, one of the group's organizers, says they plan to appeal this finding to the State Corporation Commission. "We're not going away, that's for sure," Dixon says. "They're hoping they can wait us out ... They would drag this out for a year if they could."
At the same time, the group has expanded its focus to other issues on health-care costs, such as price transparency and regulatory reform.
---
The trouble started in summer 2017, when the state's major insurance carriers announced they would be leaving the individual market in Virginia, saying the market was "shrinking and deteriorating"—pointing to the instability of Obamacare under the Trump administration. Their departures left Albemarle County, home to Charlottesville, bare—meaning residents had no insurance options.
When Optima opted to continue to offer plans in and around Charlottesville, state insurance regulators breathed a collective sigh of relief. But Optima's decision came with updated rate-increase proposals, which gained the okay of the under-the-gun BOI, led by Commissioner Scott White.
"I think the [regulators] decided they were willing to accept almost anything to get someone to cover Albemarle County and Charlottesville," Jost says.
About 15 miles north of Charlottesville on U.S. 29, there's a billboard that some residents now view with bitter irony. It features a smiling man with the message: "I chose Optima."
On the one hand, Optima did fill a void and offer health plans where no other insurer would. Still, many residents found their only choice came with a 300 percent boost in premium costs. They felt that state regulators had fallen short of their consumer-protection responsibilities.
"Any assumption that I had ... that I thought [the Bureau of Insurance would be] protecting the people ... was completely naive," says Sarah Stovall, 40, who works for a small software company, lives in Charlottesville with her husband and two sons, and has struggled to find affordable coverage.
But Ken Schrad, the director of the Division of Information Resources for the State Corporation Commission, said the bureau is still questioning Optima, checking its math and evaluating its actuarial decisions. He couldn't answer specific questions about a matter he said is pending.
Schrad said the bureau reached out to carriers and worked with them last summer when it was clear that much of the commonwealth wouldn't be covered. "It wasn't a question of what the premiums would be," Schrad said. "It was whether there would be any coverage."
"[Filings] must be based on actuarially sound decisions, and that's all the bureau can review. The market is the market."
---
Stovall, 40, teamed up with Dixon, 38, a web-app developer, to manage the emerging Facebook group, which was originally set up as a support system for people in search of new insurance options in a short window of time. Soon, Karl Quist, 46, who had been actively calling the BOI to lodge complaints, joined the effort.
"The three of us did not know each other before November," Dixon says. "We feel like we're relatives now."
Others quickly piled on, including the Mellens and Gail Williamson, 64, a part-time secretary at a private school who needed insurance for herself and her husband, who owns a business restoring antiques. Like many of the people in the group, the Williamsons made too much money to qualify for federal subsidies, but too little to be able to afford the $3,725 monthly premium that Optima would have charged them.
Sharing their knowledge, many Charlottesville for Reasonable Health Insurance members have resorted to imperfect jury-rigged policies that do not come with many of the coverage guarantees that protect patients from unexpected costs under the Affordable Care Act. Instead of paying $2,920 a month for Optima's least generous family health plan, Quist is saving $2,300 a month by purchasing two non-ACA-compliant plans, one for sickness and one for accidents. Williamson has settled on a "silly little" three-month policy for $1,400 per month, plus an extra $35 a month in supplemental accident insurance for her husband.
"If I won the lottery, the first thing I'd do before giving my kids any money would be to buy health insurance for everyone in that group," Williamson says.
Washington and Lee's Jost says he worries about the impact of such cobbled-together coverage. He says having these plans could damage the ACA market further by skimming the healthier people away from the more comprehensive coverage, leaving behind those who are ill or have chronic conditions.
"It makes the situation worse because the only people who are going to pay premiums that high are people who are desperate," Jost says.
---
Over the past months, the community-based effort has evolved beyond being an ad-hoc information clearinghouse into a powerful organizing tool. For instance, it has raised almost $20,000 to hire Jay Angoff, a lawyer and former federal and state insurance official, to appeal to Optima and state regulators about the Charlottesville-area rates. Dixon, Stovall, and Quist also regularly pile into Stovall's minivan, drive to Richmond, and become lobbyists for their cause.
"The insurance companies pay people very good money to lobby for them on a regular basis," Stovall says. "Meanwhile, I have to take off work, Ian [Dixon] has to leave his business for a day."
"On some level, I have faith that if we keep pushing, I don't know what the eventual outcome will be, but we'll find some type of justice," Dixon adds.
Their greatest victory came with the passage of S.B. 672. This law redefined what a "small employer" is so that self-employed people can buy insurance in the small-group market. The group sought this change because many people, including Dixon, found that the cost of adding an employee to a company of one allowed them to save money by obtaining insurance as a small group, though it still added significant overhead costs to these businesses.
Many in the group see this success as only a Band-Aid fix. Though it allows some people to obtain cheaper insurance, it doesn't address the root of the problem: Optima's rate increases.
For Garnett Mellen, though, the issue seems resolved, at least for now. She found a job with health benefits in Charlottesville, which enabled her and her husband to move back there. It's a big relief—both for her and for Gita, her college-aged daughter.
"She [was] not entirely happy with us being there," Mellen said.
---
This post appears courtesy of Kaiser Health News.
Why Is a Liberal LGBT Activist One of Trump's Nominees?
Posted: 24 Apr 2018 03:00 AM PDT
Social conservatives love them some Donald Trump. The reason is hardly a mystery. Despite the swirling tales of porn stars and Playboy bunnies, Russian hookers and general degeneracy, this president has delivered on some key issues for traditional-values voters, especially when it comes to appointments. ("Gorsuch!" has become an all-purpose rejoinder to any awkward questions about Trump's fitness for office.) Ordinarily harsh moralizers—including Franklin Graham, Tony Perkins, and Jerry Falwell Jr.—are among the most reliable Trump apologists. And while a majority of Americans remain ambivalent about 45, his religious followers grow ever more enamored. A new survey by the Public Religion Research Institute has Trump's favorables among white evangelicals at an all-time high of 75 percent.
Which is why social conservatives' ongoing freak-out over Chai Feldblum is so striking.
Who the heck is Chai Feldblum? For those who don't closely chart the comings and goings of random bureaucrats at non-glamorous government agencies: Feldblum has been a commissioner at the Equal Employment Opportunity Commission since Obama appointed her in 2010. In 2013, she was reupped for a full five-year term, set to expire on July 1. In December, Trump renominated Feldblum for a third go-around.
Feldblum's curriculum vitae is impressive, intimidating even. A graduate of Harvard Law, she clerked for Supreme Court Justice Harry Blackmun. In 1988, she went to work as legislative counsel for the ACLU's AIDS project, where she had a key role in drafting the Americans with Disabilities Act of 1990. In 1991, she became a professor at the Georgetown University Law Center, where she founded the Federal Legislation and Administrative Clinic (which reps organizational clients focused on social justice) and Workplace Flexibility 2010 (a policy shop working to promote—duh—workplace flexibility).
On a more personal note, Feldblum is the child of a Holocaust survivor. (Her father was one of only two people to escape the massacre of his home village in Lithuania; he survived the war by hiding out in the forests of Poland.) Descended from a long line of Orthodox rabbis, she toyed with the idea of becoming a Talmudic scholar before switching to law. At her 2009 Senate confirmation hearing, Feldblum quipped that it was from her father, Rabbi Meir Simcha Feldblum, that she inherited a love of legal text: "He studied the Talmud; I study the U.S. Code." She said he also instilled in her "a driving commitment to justice."
Which is where things get politically sticky.
Feldblum told Senators, "My entire career has been devoted to civil rights and social-welfare rights." Among her pet causes: LGBT rights. While at Georgetown, in fact, she took the lead on drafting ENDA, the Employment Non-Discrimination Act, which (if ever adopted) would prohibit workplace discrimination on the grounds of gender identity or sexual orientation. Even without ENDA, she has promoted these rights during her time at the EEOC.
For Feldblum, the fight is personal. Her commission bio notes that she is the agency's "first openly lesbian Commissioner." In her opening statement at her confirmation hearing, she introduced her domestic partner to the assembled lawmakers.
Thus the roots of the Feldblum freak-out become clear. In the ongoing culture war between gay rights and religious liberty, conservatives see her as a fierce fighter for the other team, who has no place in this administration.
Indeed, when Trump renominated Feldblum, Tony Perkins, the head of the conservative Family Research Council, penned a statement declaring the move "a shock to conservatives" and lamenting the threat posed by Feldblum, with her "impressive resume of radical extremism." Perkins asserted, "The last thing this president wants on his EEOC is an arch enemy of his agenda on religious liberty."
FRC's call for Trump to rescind Feldblum's nomination has been echoed by conservative groups ranging from the Catholic League to the National Organization for Marriage (which has been doing "emergency" fundraising to combat this "radical LGBT extremist") to the American Family Association. The AFA, which has labeled Feldblum "a menace to society," "the Dragon-queen of religious bigotry," and "a one-woman Spanish inquisition" who believes in "homosexuality uber alles," has gone so far as to launch a recall petition. Conservative media has taken up the cause, with a wave of pieces variously denouncing Feldblum as a "radical," an "extremist," and Trump's "worst" pick.
Which begs the question: Why did Trump tap this woman for another term? He didn't. Not really. Chuck Schumer did—which may sound oddly bipartisan for these turbulent times but is in fact standard operating procedure. At bipartisan agencies like the EEOC (the FEC, the SEC, and so on), a certain number of seats go to the party that holds the presidency while a slightly smaller number are reserved for the party out of power. For the five-member EEOC, this currently means a 3 to 2 split in Republicans' favor.
When filling opposition seats, the president typically relies on recommendations from that party's Senate leadership. Then, depending on how many vacancies need to be filled, a slate of the combined picks from both teams are sent to the Senate, where the entire shebang is put up for a Unanimous Consent vote (a fast-track procedure that bypasses the endless hoops of a regular confirmation).
But that's only if no senator puts a hold on the nominations. Which, in Feldblum's case, at least one has: Utah's Mike Lee, who, in the name of religious liberty, has been a loud, proud opponent of Feldblum.
To get the EEOC train rolling again will now take one of two moves: 1. Trump can pull Feldblum's nomination. But that would blow up the slate and put Democrats in no mood to send him a more palatable alternative recommendation, much less wave through subsequent nominees. 2. Senate Republican Leader Mitch McConnell could break apart the package and ram through each nominee separately. Again, Democrats would respond unpleasantly, killing any possibility of a Unanimous Consent vote. In such a closely divided Senate, who needs that kind of headache? Unsurprisingly, McConnell is focusing on clearing higher-profile, higher-priority nominees.
While one might assume that Feldblum-resisters like Lee would be heroes to the conservative cause, there is one further wrinkle to consider. Because of multiple vacancies, the EEOC is currently dominated (2 to 1) by Democrats, who are running around enforcing anti-discrimination laws the way they see fit. The nomination package being held up contains Feldblum and two Republicans—which, if approved, would shift the power balance back to the GOP. For this reason, some conservatives are eager to move things forward, even if it means stomaching Feldblum. Late last month, Carrie Lukas, president of the conservative Independent Women's Forum, publicly called on Senate conservatives to stop making the perfect the enemy of the good and fill these seats ASAP. (Read: before midterms potentially blow everything up.)
So as things now stand, social conservatives are up in arms about their president embracing Feldblum. (As Perkins grumped: "Even if the commission is required to have a certain number of Democrats, the White House doesn't have to take just anyone (or, in this case, the worst possible option).") At the same time, other pockets of conservatives are getting testy that, thanks to Lee's hold, the EEOC remains in Democratic hands even as the potentially devastating midterms loom.
Democrats, meanwhile, are kicked back watching the storm, for once being slammed by no one for gumming up the works. One might almost suspect they're enjoying themselves.
The Cowardice of Covering for Too-Violent Cops
Posted: 24 Apr 2018 03:00 AM PDT
Last May, a 16-year-old without a driver's license was steering his parents' sedan down a street in Carteret, New Jersey, when a police car pulled behind him with its lights flashing. The young man, who wasn't wearing his seat belt, either tried to flee or panicked and hit the gas pedal instead of the brakes. He crashed the vehicle into a guy-wire beside a utility pole, triggering its airbags.
Officer Joseph Reiman, a former marine, quickly exited his car and approached the crash. When backup arrived moments later with a dash-cam running, Reiman was recorded pummeling the teen with punches about his head and face.
A man interviewed by a local newspaper offered this version of what happened. "The way he was punching him was excessive," he said. "I thought he was going to beat him to death."
The teen's father filed a federal civil-rights lawsuit. And Middlesex County Prosecutor Andrew C. Carey agreed that the young man had been needlessly brutalized: According to The Courier News, he charged Reiman with one count of aggravated assault and three counts of official misconduct "for assaulting the teenager, failing to activate his body-worn camera, and failing to use reasonable discretion or restraint in the amount of force used to apprehend the teenager."
Reiman has pleaded not guilty, but this article is not about his trial. It is about a quality that most Americans expect their police officers to exhibit: courage.
But what sort?
When last I explored the subject in "The Kind of Courage America Demands of Its Police,"  President Trump was calling a deputy in Broward County, Florida, a coward for staying outside a high-school building even as an active shooter killed inside.
Yet the label of "coward" is almost never deployed when an excessively jittery police officer needlessly shoots an unarmed person, I noticed, even though nearly all who do so say, "I feared for my life." Would police officers in the U.S. still kill so many more people than officers in any other wealthy country if we valued the courage it can take to refrain from using lethal force as much as we value the courage to run into danger?
The New Jersey case bears on another sort of courage that Americans undervalue—it raises the question of whether Reiman's colleagues in the Carteret Police Department possessed the courage to expose an excessively violent colleague. A strong case can be made that their courage was deficient.
First, there is the statistical evidence suggesting that Reiman was unusually likely to employ force. "The borough police officer charged with assaulting a teenager is responsible for more than one-fifth of all arrests involving force recorded by the department over a 23-month period," NJ Advance Media reported. "From the time Joseph Reiman was hired in July 2015, the 50-person department logged 115 incidents in which an officer used force, such as a punch, baton or weapon against a suspect, according to documents obtained under the state Open Public Records Act. Reiman, 31, the brother of longtime Mayor Daniel Reiman, accounted for 24 of the incidents, more than twice as many as any other officer."
What's more, he used pepper spray 10 times during arrests during a period when the rest of the Carteret Police Department combined used pepper spray just eight times.
And his record was no secret. The news organization adds that "not long after he became a cop, he developed a reputation in town for using excessive force, according to dozens of interviews with residents conducted over the past three months."
Finally, three cops were recorded talking candidly about their colleague in the aftermath of the young motorist's beating. Among the things they said:
"They're all sitting around a table right now trying to get their fucking story straight."
"If he does this as a cop, what did he do before actually when he was in war. Holy shit, there was probably a freaking wave of innocent victims."
"That kid looks like he went 10 rounds with Mike Tyson."
"That's just Joe fucking pounding this kid."
"This is indefensible. You look at this kid and he is not overpowering Joe."
Reiman's colleagues apparently believed his use of force against the 16-year-old was excessive. If they worked as hard to hold a fellow police officer accountable as they might have done against a non-cop with his reputation, could the incident have been prevented? Cops can be most loath to protect and serve the public when it requires ratting out a colleague. And Reiman's brother was the mayor. Who wants to risk their career?
In short, standing up to Reiman seems to have required more courage than his colleagues possessed. Getting a cop with huge statistical red flags and citizen complaints off the street took a lawsuit, local journalists willing to investigate, a witness, newspaper coverage, and dash-cam video. The failure, however, is not only on the officers who failed to act; it also rests with society at large, which does not much value courage when it manifests as cops blowing the whistle. And policing culture can be especially vicious toward those it dubs "rats."
The nature of that viciousness is echoed in this case by the telling language that Reiman's defense attorney chose to attack the cops overheard criticizing his client:
Joseph Reiman's attorney, Charles Sciarra, said in a statement Friday, referring to the police heard in the videos, that these "officers are known malingerers who slow roll to calls like they did on this one, and are cut from the same cloth as the officer in the Florida school shooting who stayed outside the building while those kids were slaughtered."

Sciarra also called on NJ Advance Media to name the officers so the attorney could "review their pitiful arrest numbers and lack of law enforcement activity as well as their agenda."
In this telling, to be courageous as a cop is to deploy force quickly and often; to be a cowardly cop is to use force slowly and seldom, no matter whether the context is declining to stop a mass murderer or not rushing to pummel an unarmed 16-year-old. By the attorney's explicit account, those two kinds of cops are "cut from the same cloth."
Like the priesthood and the Boy Scouts of America, police departments will always attract some of the very best and very worst adults in the country: The many who want to protect the vulnerable, even at risk to themselves, and the few who want to brutalize the vulnerable and know that some jobs afford unusually good opportunities. For that reason, every police officer should be as bound—morally, legally, and culturally—to report bad behavior as a teacher who learns of a child molester.
But while legal and departmental requirements and repercussions vary, most Americans are not acculturated to demand that cops zealously police their own, to condemn cops who see something but don't say anything, or to celebrate cops who flag abusive colleagues. Whistleblowing cops are heroes, for little is more dangerous than a criminal who is armed not only with fists and guns, but with a badge.
It sounds harsh to call cops who fail to report bad colleagues "cowards." A degree of loyalty is inevitable among people who risk their lives with one another. They understandably fear being turned on by the most violent and unethical among their peers, retaliation from management, and the prospect of losing their livelihood. But cowardice is defined as "fear that makes you unable to do what is right or expected."
The word fits.
It would be ideal to change policing culture so that reporting misconduct is so normal it is assumed, and requires no courage. Maybe we'd get there faster by consistently applying the word "coward" to cops who most egregiously fail to stop rogue colleagues, so that those with a desire to embody courage stiffen themselves to the task.  
<em>The Girl Who Smiled Beads</em> Defies Easy Uplift
Posted: 24 Apr 2018 03:15 AM PDT
The prologue of this remarkable memoir is likely to send readers to the YouTube clip of the occasion it describes: the 2006 Oprah show on which 18-year-old Clemantine Wamariya and her older sister were reunited with the rest of their long-lost family, 12 years after the pair had fled the Rwandan genocide. Oprah later pronounced it "one of the deepest, most joyful moments I've ever experienced." She rated the footage "beautiful, raw, raw, raw, raw, raw, raw, pure." On the screen, Wamariya's face twists with pain and near-terror.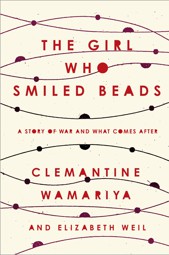 On the page, Wamariya and the journalist Elizabeth Weil set out to sabotage facile uplift. Forget raw and pure: Wamariya's quest is to create some semblance of moral and emotional coherence out of a life that too often feels like a self-corroding performance. In flight since she was 6, she has counted for survival on a drive "to be who I needed to be and get what there was to get." A brutal journey through six countries initiated her early on as a "mimic and a chameleon"—by turns obedient younger sister, vigilant little mother (to her sister's children), and "a nobody, invisible." Each smiling version of herself was as fierce as she was afraid.
On her arrival in the U.S., in 2000, a new role awaited. At 12, Wamariya was "a curiosity, an emissary from suffering's far edge." Her "refugee skills" kicked in, and in public she became "Oprah's special genocide survivor," then a Yale student, now a "humanitarian speaker." But that "brilliant fairy tale," too, threatens to erase her. The fractured form of her own narrative—deftly toggling between her African and American odysseys—gives troubled memory its dark due. Healing does not spell an end to hurting.
Mike Pompeo Barely Avoids an Unprecedented Reproach
Posted: 23 Apr 2018 04:03 PM PDT
Never in its 202-year history had the Senate Foreign Relations Committee given a public thumbs-down to a presidential nominee for secretary of state.
Until a few minutes before the panel met late Monday afternoon, it looked like CIA Director Mike Pompeo would carry that unprecedented blemish to the Senate floor later this week as he bids to replace Rex Tillerson atop the State Department. But just as the committee was gathering to consider President Trump's pick, Senator Rand Paul of Kentucky renounced his early opposition to Pompeo and gave him a decisive vote of support. Citing Pompeo's hawkish views and his support for the U.S.-led wars in Iraq and Afghanistan, Paul had previously indicated he would side with the panel's 10 Democrats in opposition, denying him the majority needed for a favorable recommendation.
In a series of tweets, Paul said he had spoken repeatedly both with Trump and Pompeo on Monday afternoon. "President Trump believes that Iraq was a mistake, that regime change has destabilized the region, and that we must end our involvement with Afghanistan," he wrote. "Having received assurances from President Trump and Director Pompeo that he agrees with the President on these important issues, I have decided to support his nomination to be our next Secretary of State."
Paul elaborated on his thinking at the meeting before the vote. "I have not been given anything or promised anything," he said, though he added that Trump had agreed to a discussion on his libertarian views on government surveillance. "I have changed my mind," Paul said. "I decided to go ahead and vote for Director Pompeo because he assured me has learned the lesson and time will tell those assurances are true."
Paul, who has aligned himself with Trump's "America First" rhetoric, had criticized Pompeo's as out of step with the president. "My biggest problem with your nomination is I don't think it reflects the millions of people who voted for President Trump who actually voted for him because they thought he'd be different," Paul told him at his confirmation hearing.
What may have helped persuade Paul to change his mind was the knowledge that the committee's rejection of Pompeo would soon be rendered moot. The CIA director had received crucial endorsements earlier Monday afternoon from Democratic Senators Joe Manchin of West Virginia and Joe Donnelly of Indiana, who joined Senator Heidi Heitkamp of North Dakota in committing their votes for Trump's pick on the floor—virtually assuring his confirmation by the full Senate.
Republicans have a slim, 51-49 seat majority, and although Senator Jeff Flake of Arizona was also undecided, Paul was expected to be the only member of the party to oppose Pompeo. The support of at least three Democrats would have been enough. Had Paul not flipped at the last minute, Pompeo could have become the first Cabinet officer to win confirmation despite an unfavorable vote in committee since 1945, when former Vice President Henry Wallace overcame a similar rebuke in his bid to be commerce secretary in the final months of the Franklin Roosevelt administration.
Despite Paul's support, the tight committee margin made for a difficult vote for Republicans. Because Republican Senator Johnny Isakson of Georgia had been absent, technically the vote was tied at 10-10. Isakson voted yes by proxy, but the committee rules require members to be present to send a nomination to the floor. The committee's chairman, Senator Bob Corker of Tennessee, tried to get Democrats to agree to waive that rule, but they went into a brief recess early Monday evening to figure out what to do. Ultimately, Democratic Senator Chris Coons of Delaware agreed to vote present instead of no to allow the nomination to move forward instead of reconvening late in the night once Isakson returned from a funeral. Coons said he had expected the nomination to fail with Paul's opposition, but once Paul flipped, he understood the vote would be successful one way or another.
In the last week, Trump administration officials had made an aggressive push either to flip Paul or to persuade Democrats on the Foreign Relations Committee that their opposition to Pompeo in the panel vote would be for naught. "Mike Pompeo will be confirmed," Senator Tom Cotton of Arkansas, an ally of the former Kansas congressman when the two served together in the House, vowed to reporters on a conference call arranged by the White House. "If the munchkin Metternichs on the Foreign Relations Committee want to vote against Mike Pompeo, the Senate will set them straight," he added in a reference to the 19th-century chancellor of the Austrian empire who was toppled by revolution. (The Harvard-trained Cotton later referred to Democrats as "two-bit Talleyrands"—an apparent reference to the French diplomat who betrayed Napoleon.)
The revelation that Pompeo had met secretly with Kim Jong Un in North Korea seemed to be aimed at bolstering his diplomatic credentials and and giving the appearance that he was already serving as a crucial envoy for Trump. But it did not move Democrats worried that, alongside National Security Advisor John Bolton, he would embolden the president's penchant for belligerence and that his ideological conservatism would poorly represent America abroad. "Just like I don't want to vote for anti-science people to be the head of science agencies or anti-education people to be head of education agencies, I don't want to vote for people who are anti-diplomatic," said Senator Tim Kaine, the Virginia Democrat who had voted for Pompeo to serve as CIA director.
Cotton and other Trump surrogates argued that Democrats were opposing Pompeo out of blind partisanship and hatred of Trump—particularly those like Senators Jeanne Shaheen of New Hampshire and Tim Kaine of Virginia who had backed Pompeo's nomination to lead the CIA barely a year ago. "At some point, Democrats have to decide if they love this country more than they hate this president," Sarah Huckabee Sanders, the White House press secretary, said on "Fox & Friends" on Monday. Trump added his own barb on Twitter: "Hard to believe Obstructionists May vote against Mike Pompeo for Secretary of State."
Tillerson, a former CEO of Exxon-Mobil, had survived a rough confirmation battle amid concerns about his lack of diplomatic experience and his ties to Vladimir Putin. Paul's last-minute switch was reminiscent of Senator Marco Rubio's wavering on Tillerson; the Florida Republican who, like Paul, had been a former rival of Trump's, had hinted multiple times that he was leaning against support for Tillerson before he ultimately cast a critical vote in his favor. Prior nominees of both parties had won approval with little controversy, including John Kerry, Hillary Clinton, and Condoleezza Rice.
Rubio was not on the fence with Pompeo; he supported him enthusiastically and used his time on Monday to explain his view on the role of the Senate in considering presidential Cabinet nominees. "The president is entitled to have people in the Cabinet who agree with him and share his worldview," he said.
Pompeo's supporters were also operating with the confidence—if not the explicit assurance—that Senate Democrats facing tough reelection campaigns in states Trump carried would ultimately support his nomination on the floor. Senior Democratic aides were pessimistic all along that they would be able to defeat Pompeo, a signal that Minority Leader Chuck Schumer was not pressuring senators like Heitkamp, Manchin, or Donnelly to stick with the party on the vote. Republicans have also mentioned Senator Claire McCaskill of Missouri and Doug Jones of Alabama as possible votes for Pompeo.
Nor were Democrats confident that Paul, a golfing buddy of Trump's, would actually follow through with his vow to oppose Pompeo. The nomination had split two key Republicans who have alternately been allies of the president and thorns in his side: Paul and Corker. But while Corker has been rhetorically more critical of Trump, Paul has taken tougher votes against him—none more so than his opposition to  the GOP proposal to repeal and replace the Affordable Care Act. Corker has complained more about the president's style than his substance. And he has been a staunch supporter of Pompeo's nomination, helping to ensure that it would not get bottled up in committee even without enough votes for approval.
Democrats were right to be skeptical of Paul's opposition. Ultimately, Trump could not sway any Democrats on the committee to vote for Pompeo, but he did successfully lean on his occasional ally from Kentucky, and the president's nominee for secretary of state will soon move to a final vote on the Senate floor having narrowly escaped an historic rebuke.
<em>The Atlantic</em> Daily: What Do Americans Ask of a President?
Posted: 23 Apr 2018 03:00 PM PDT
What We're Following
Fireproofing Measures: A bipartisan Senate bill seeks to protect Special Counsel Robert Mueller from being fired by President Trump by making Justice Department regulations federal law, but legal scholars are debating whether the bill is constitutional. And an obscure case argued Monday in the Supreme Court could add insight into how the justices would respond if the president did try to dismiss Mueller over his probe into Russia's interference in the 2016 presidential election.
North Korea's Nukes: Over the weekend, North Korean leader Kim Jong Un announced that the country would no longer be testing nuclear weapons—but that doesn't necessarily mean that Kim intends to denuclearize. Andrei Lankov unpacks Pyongyang's concessions and what they mean.
Presidential Qualities: A new study adds to the body of evidence suggesting that many of the voters who supported Trump in 2016 were motivated by anxiety about their social status. White House Counselor Kellyanne Conway's response to a question about her husband's apparently critical tweets about the president went viral. Kanye West and Shania Twain both appeared to express support for the president over the weekend, but they may be focusing more on the style than on the substance of his politics. So, what should we be looking for in a president? Check out tonight's Evening Read for a look at the problems with the presidential job description. Then scroll on to the Look Back section for insight from the Watergate era.
---
Snapshot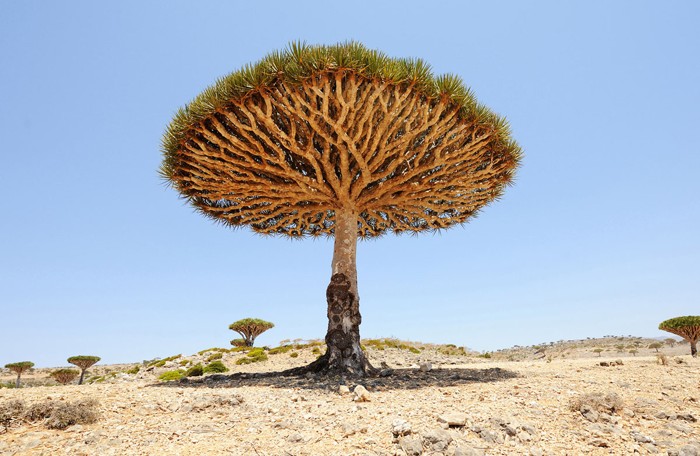 ---
Evening Read
In our May 2018 cover story, John Dickerson describes the many responsibilities of the U.S. president:
The intensity of public feelings about President Trump makes it hard to measure him against the presidency. His breaks with tradition are so jarring, and the murmuration of tweets so thick, that debate about his behavior tends to be conducted on the plane of propriety and the president's seeming disregard for it.

If Trump were a less divisive figure, we might view these lapses differently. We might consider that what looks like incompetence or impertinence on the part of the officeholder could also be evidence that the office itself is broken.
Watch an interview with John, and keep reading as he traces how the American presidency became the hardest job in the world.
---
What Do You Know … About Education?
Students across the country participated in a school walkout against gun violence on Friday, the latest of several demonstrations that have captured national attention since a school shooting in February killed 17 people in Parkland, Florida. Protests in March, which included a similar walkout and the March for Our Lives in Washington, D.C., had focused on solidarity with the Parkland survivors. This time, however, the student activists weren't fully unified. Instead, they began to engage one another in dialogue about their different visions for the future of the movement.
Can you remember the other key facts from this week's education coverage? Test your knowledge below:
1. More than 40 U.S. senators and representatives are graduates of __________.
Scroll down for the answer, or find it here.
2. The color ________ became a symbol for gun reform after teens used it to honor a 15-year-old who was shot and killed in Chicago in 2015.
Scroll down for the answer, or find it here.
3. The term __________ describes when students have qualifications suggesting that they could get into selective colleges, but choose not to apply.
Scroll down for the answer, or find it here.
Answers: harvard university / orange / undermatching
---
Look Back
In our November 1973 issue, the historian Arthur Schlesinger Jr. argued that under Richard Nixon, the American presidency had spiraled out of control:
A constitutional presidency, as the great Presidents have shown, can be a very strong presidency indeed. But what keeps a strong President constitutional, in addition to checks and balances incorporated within his own breast, is the vigilance of the people. The Constitution cannot hold the nation to ideals it is determined to betray. The reinvigoration of the written checks in the American Constitution depends on the re-invigoration of the unwritten checks in American society. The great institutions—Congress, the courts, the executive establishment, the press, the universities, public opinion—have to reclaim their own dignity and meet their own responsibilities. As Madison said long ago, the country cannot trust to "parchment barriers" to halt the encroaching spirit of power. In the end, the Constitution will live only if it embodies the spirit of the American people.
Read more, share this story, and find more articles from our archives.
---
Reader Response
Erica Yurvati, a Yale graduate from a rural Pennsylvania town, joins James Fallows's reader discussion about elite schools by sharing "what I wish people who criticize the Ivy League would understand":
I worked my ass off to get there, and because I'm there I feel I have to be even better. I often wonder what I need to do to prove to the red states, Trump associates, GOP members, etc., that I am worthy.

I went to Kutztown [University of Pennsylvania] and I succeeded. I went to Yale and I succeeded (although I always think I could have done more). I never think that I am part of the global elite. I'm just a small-town girl striving to be the best I can be.
Read more responses, and write to us at letters@theatlantic.com.
---
Nouns
Salad panic, unicorn craze, cup-holder apex, happiness dip.
---
Time of Your Life
Happy birthday to Frank (a year younger than Star Trek); to Debra, who shares a birthday with Pam (both are twice the age of Microsoft Windows); to Judi's husband, Mike (a year younger than Barbie); to Nancy (the same age as Madonna); and to Laura (twice the age of the first text message).
From yesterday, happy birthday to Elizabeth (a year younger than Harry Potter) and to William's sister Harriet (18 years older than the moon landing).
Do you or a loved one have a birthday coming up? Sign up for a birthday shout-out, and explore the Timeline feature for yourself.
---
Meet The Atlantic Daily's team, and contact us.

Did you get this newsletter from a friend? Sign yourself up.
<i>The Atlantic</i> Politics & Policy Daily: Macron America Great Again
Posted: 23 Apr 2018 02:51 PM PDT
Today in 5 Lines
---
Today on The Atlantic
---
Snapshot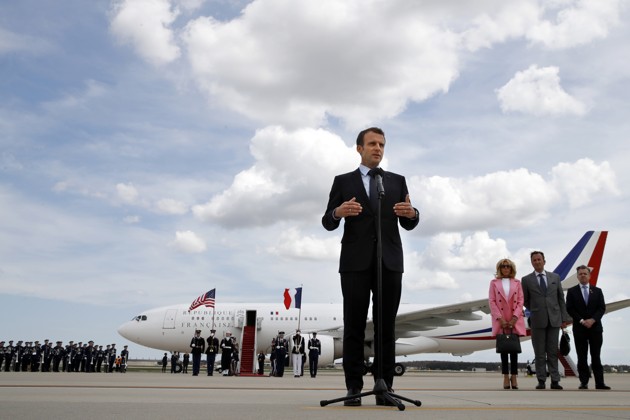 ---
What We're Reading
Love Him or Hate Him: Despite reported threats from President Trump, Deputy Attorney General Rod Rosenstein and Special Counsel Robert Mueller still have their jobs. That's thanks to Attorney General Jeff Sessions. (Cameron Smith and Norman Eisen, USA Today)
Hannity's Homes: The Guardian reports that Fox News host Sean Hannity is connected to a group of shell companies that spent at least $90 million on more than 870 homes in the past 10 years—in part, with help from the Department for Housing and Urban Development. (Jon Swaine)
'McMaster and Commander': The national-security adviser was described by his friend as "something of a Boy Scout." But can McMaster maintain his integrity when Donald Trump is his boss? (Patrick Radden Keefe, The New Yorker)
'She's a Lucky Duck': Accusations of sexual misconduct against Missouri Governor Eric Greitens have thrown the state Republican Party into chaos. That's great news for Senator Claire McCaskill. (Daniel Strauss, Politico)
---
Visualized
The Waiting Game: Follow the journeys of five asylum seekers, from the moment they decided to come to the United States to a final decision by an immigration judge. (ProPublica and WNYC)
-Written by Elaine Godfrey (@elainejgodfrey)
The Dangerous Confusion of Trump's Celebrity Fans
Posted: 23 Apr 2018 02:19 PM PDT
As Donald Trump's approval ratings hover around 40 percent, two glimmering celebrity names appeared to come to his defense this weekend. Shania Twain, the Canadian country-pop pioneer, told The Guardian that if she could have participated in the U.S. election, she would have voted for Trump because "even though he was offensive, he seemed honest." Kanye West, the rap institution who paid a controversial visit to Trump before his inauguration, tweeted about his fandom for Candace Owens, a conservative commentator who thinks Trump is the "savior" of Western civilization.
Both statements led to a predictable cyclone: liberals howling that musicians they once loved were "canceled," and conservatives who'd shown little interest in these stars showering praise on them as brave truth-tellers. Twain apologized; West kept tweeting. Taken together, the two episodes lay bare the seductive danger of treating politics as entertainment, and politicians as entertainers.
Prior to this, West already stood among the most potently political—and progressive—musicians ever. "George Bush doesn't care about black people" was a pivotal moment of public dissent; his lyrics have vividly described racial inequality and screamed against private prisons. Outside of music, West works to freight his every move, from his marriage to his celebrity feuds, as socially significant. He's made noise about running for president, and he has the rare distinction of being referred to as a "jackass" by Barack Obama.
So it was a shock to fans that after the 2016 election, West visited with Trump. He explained himself on Twitter by saying, "It is important to have a direct line of communication with our future President if we truly want change." He also said he and Trump had talked over "multicultural issues," including "bullying, supporting teachers, modernizing curriculums, and violence in Chicago."
But what's clear is that for West, political allegiance flows from style first, not substance. "That don't mean that I don't think that black lives matter," he said on tour, explaining why he would have voted for Trump. "That don't mean I don't think that I'm a believer in women's rights. That don't mean I don't believe in gay marriage." What attracted him, instead, were Trump's "nonpolitical methods to speaking" that were "very futuristic." In other words, he was interested in Trump as an aesthetic innovator—and even, perhaps, as an artist.
West's notion of politics as an artform explains his latest controversy, too. In his recent return to Twitter (he'd left a few months after his 2016 hospitalization for exhaustion) he's announced an astonishing slew of back-to-back release dates for albums by himself and by his famous friends, including Nas, Kid Cudi, and Pusha T. He's also been tweeting about philosophy and style. "Everything is so planned these days," he wrote. "People appreciate spontaneity and honesty." Shortly after, he tweeted this: "I love the way Candace Owens thinks."
Owens is a rising pundit in the right-leaning media ecosystem, having used public-speaking gigs and her YouTube channel to criticize Black Lives Matter and praise Trump. Her big idea appears to be that for African Americans to focus too much on racism will consign them to remain "victims." In a widely shared clip, she said, "There's an ideological civil war happening [between] black people that are focused on their past and shouting about slavery and black people that are focused on their futures."
Future—that, right there, may well be Kanye West's favorite word. As I type this, he's tweeting out videos by Scott Adams, the Dilbert creator who in recent years has built a following as a right-leaning guru. Adams stands in front of a white board, explaining that West "just altered reality" by endorsing Owens. "Forget about whether you think Candace has everything right or everything wrong," Adams says. "That's not the story. The story is that these two people that shouldn't be in the same conversation, in seven words, Kanye just changed that."
This thrill, a shock of disruption that opens new possibilities, is what West continually chases as an artist. As he rapped in 2013, "Soon as they like you make 'em unlike you." As he tweeted last week, "Trend is always late." Owens may play a familiar role as a black pundit who, to the glee of a conservative white audience, tells black people not to complain too much. But she has found a way to update that role for the YouTube era, and West, who fetishizes the notion of influence for its own sake, must see that as a breakthough, too. "Self victimization is a disease," he tweeted, swiping Owens's rhetoric. "It's no more [barring] people because they have different ideas," he also wrote.
But in politics, unlike music or fashion, the ideas have life-and-death consequences. West has deleted most of his tweets predating this latest burst of activity, save one: a message from Russell Simmons in the wake of the shooting of Michael Brown in Ferguson, saying, "Police sensitivity training, diversity initiatives, body cameras for police and a fucking arrest would be a good start." It's a reminder that Black Lives Matter is not, as critics often make it seem, simply venting emotion. And it's a reminder that West, at least theoretically, supports the movement's policy goals.
Yet since January 2017, Trump's administration has signaled support of police officers who act with brutal force. It has also pushed policies that may undercount minorities in the next census, advocated harsher drug sentencing, and ordered the transfer of inmates to private prisons. If these things concern West, he hasn't said. He's just here to cheer the show, regardless of what's happening backstage.
---
Shania Twain's Trump-related drama offers an even starker portrait of politics rendered purely as style. "Do you want straight or polite?" she told The Guardian recently, explaining why she'd have voted for the current president. "Not that you shouldn't be able to have both. If I were voting, I just don't want bullshit. I would have voted for a feeling that it was transparent. And politics has a reputation of not being that, right?"   
Within hours of the publication of the statement, following outcry spotlighting how Trump's politics and persona conflict with Twain's reputation as a feminist and LGBTQ ally, Twain tweeted an apology. "The question caught me off guard," she wrote:
I am passionately against discrimination of any kind and hope it's clear from the choices I have made, and the people I stand with, that I do not hold any common moral beliefs with the current President … I was trying to explain, in response to a question about the election, that my limited understanding was that the President talked to a portion of America like an accessible person they could relate to, as he was NOT a politician.
Setting aside the mystery of how a question about the No. 1 topic in the country caught her "off-guard," both Twain's statement and apology suggest she approaches politicians as if they're entertainers—as if they, like Twain, exist to make people feel good. But in the case of pop stars who sing songs that people relate to, most everyone understands that the lyrics aren't necessarily rooted in the singer's real life. The cynical line on politicians is that they're always lying, too. When Twain praises Trump for not seeming like a politician, what she's saying is that she's bought his act—which is all the more remarkable given that the man she believes doesn't "bullshit" has fudged the truth a historic number of times.
On some level, then, Twain and West appear intrigued by Trump for exactly the same reason: the way his rhetorical crudity innovates on previous political styles. Much has been written about how Trump's rise conceptually recalls previous times when some new, norm-upending musical force—like, say, punk rock—arrived on the scene. As artists, recognizing the power of such performances is West and Twain's specialty. Evaluating the ideology underneath? Less so.
Yet what's most eerie is that they speak not just as artists but as news consumers like anyone else. And theirs is a story that's been told time and again in relation to the 2016 election. People really might vote for a guy because he doesn't seem like a politician. But that's still, in the end, a vote for his policies.
Kellyanne Conway's Double Standard
Posted: 23 Apr 2018 01:02 PM PDT
Kellyanne Conway has become a media legend for her snowblower method of dissimulation: scoop up everything and hurl it into the air, with no concern for where the stuff lands. So it was perhaps not surprising that when Dana Bash asked Conway an unwelcome question on CNN this weekend, Bash got buried under particulate matter.
The exchange, which has gotten a lot of play in the past 24 hours, is a case study of the Trump White House's methods in action.
First, some background. Conway's husband George is a highly distinguished and successful lawyer. He also operates a Twitter account on which he often posts cutting remarks about the Trump presidency. George Conway's comments do not deal with policy, but with more fundamental issues of character and integrity. For example, on the morning of Sunday April 22—just minutes before Kellyanne Conway's appearance on CNN—George Conway retweeted the following:
Each president in this photo did things I disagreed with politically. Quite a lot, in fact, for most of them.

And yet I never doubted that every single one of them acted based on core values, including love of country—not, primarily, love of self. pic.twitter.com/N19fV1zPoD

— David Priess (@DavidPriess) April 22, 2018
The most obvious interpretation of that message is that Conway shared the tweeter's implicit view that President Trump is not actuated by love of country, but instead by love of self.
Many people in government have spouses of course, and many of those spouses say things on social media. Why are George Conway's comments more interesting than most? The reason is captured in this New York Times report from May 15, 2017.
The hosts of MSNBC's "Morning Joe" said on Monday that the White House counselor Kellyanne Conway complained extensively about President Trump in private conversations with them before he was elected.

Mika Brzezinski said during Monday's broadcast that she heard Ms. Conway denounce the candidate in private after promoting him on television.

"She would get off the air, the camera would be turned off, the microphone would be taken off, and she would say 'Blech, I need to take a shower,' because she disliked her candidate so much," Ms. Brzezinski said of Ms. Conway.

Joe Scarborough, Ms. Brzezinski's co-host and fiancé, echoed the statements, saying that Ms. Conway said after being interviewed that she had only taken the job for money and that she would soon be done defending Mr. Trump. "'But first I have to take a shower, because it feels so dirty to be saying what I'm saying,'" Ms. Brzezinski added, mocking what the hosts said was Ms. Conway's attitude at the time. "I guess she's just used to it now."
Conway has denied the story. But her husband's tweets suggest he currently holds views broadly similar to those attributed to Kellyanne by the Morning Joe hosts. And that, in turn, raises the possibility that she privately still feels the same way she allegedly did during the campaign: disgusted with the bad character of the man she helped elect to the presidency. If one of the most senior counselors of the United States does inwardly feel such acute disgust toward her boss, yet serves him anyway for her own personal advantage, that is important information both about the president and about the kind of people staffing his White House.
The question was completely in-bounds—and Conway's angry reaction to the question only confirms its in-bounds-ness. Her first instinct was to invoke her autonomy as a woman. It was completely inappropriate, she suggested, to ask one spouse any questions about the political activities of the other—and especially inappropriate to ask such questions of a wife, for they would never be asked of a husband.
This is the same Kellyanne Conway who played a key role in the Trump campaign's strategy for addressing accusations of sexual misconduct against its candidate—and that was to raise as a defense the sexual misconduct of their opponent's husband. Here, for example, is Conway speaking with Chris Matthews after Trump's press conference with Bill Clinton accusers. Here she is again with Megyn Kelly—insisting that women who claimed to have been victimized by Bill Clinton "deserved to be heard" as part of the case against Hillary Clinton. On the attack, Conway embraces views akin to the antiquated legal doctrine of coverture, wherein a woman's legal existence is entirely subsumed into her husband's. On the defensive, she's suddenly Gloria Steinem.
But that was only her first line of defense. The second line—and to this Conway devoted much more time and energy—was to begin issuing barely veiled threats against the press and the president's political opponents. "It's very good for the whole world to have witnessed … that it's now fair game how people's spouses and significant others may differ with them," she said. "I'm really surprised, but in some ways relieved and gratified to see that. … So this ought to be fun moving forward, Dana. Are we now going to talk about people's spouses and significant others just because they either work in the White House or at CNN?" If you ask me about my husband's words, we'll come after your spouses too.
Which must make the incredulous viewer wonder: Is that supposed to be new? Trump's line of attack on acting FBI Deputy Director Andrew McCabe was precisely to vilify his wife's campaign as a Democrat for the Virginia state legislature. Angry at McCabe for authorizing a return flight home for fired FBI Director James Comey, Trump suggested he ask his wife how it felt to be a loser. Then in tweet after tweet, Trump cited McCabe's wife's campaign at a completely different level of government to impugn McCabe's independence and integrity. Again, for opponents: coverture.
It's not news that the Trump White House swims in hypocrisy, and that its defenders—Conway most of all—deal in untruths and bad faith. But despite its non-newsiness, journalists do not seem to have internalized the truth: Ask a question of a Trump defender in the expectation of an honest answer, and have your video rebuttals ready. You will need them.
People Voted for Trump Because They Were Anxious, Not Poor
Posted: 23 Apr 2018 12:10 PM PDT
For the past 18 months, many political scientists have been seized by one question: Less-educated whites were President Trump's most enthusiastic supporters. But why, exactly?
Was their vote some sort of cri de coeur about a changing economy that had left them behind? Or was the motivating sentiment something more complex and, frankly, something harder for policy makers to address?
After analyzing in-depth survey data from 2012 and 2016, the University of Pennsylvania political scientist Diana C. Mutz argues that it's the latter. In a new article in the Proceedings of the National Academy of Sciences, she added her conclusion to the growing body of evidence that the 2016 election was not about economic hardship.
"Instead," she writes, "it was about dominant groups that felt threatened by change and a candidate who took advantage of that trend."
"For the first time since Europeans arrived in this country," Mutz notes, "white Americans are being told that they will soon be a minority race." When members of a historically dominant group feel threatened, she explains, they go through some interesting psychological twists and turns to make themselves feel okay again. First, they get nostalgic and try to protect the status quo however they can. They defend their own group ("all lives matter"), they start behaving in more traditional ways, and they start to feel more negatively toward other groups.
This could be why in one study, whites who were presented with evidence of racial progress experienced lower self-esteem afterward. In another study, reminding whites who were high in "ethnic identification" that nonwhite groups will soon outnumber them revved up their support for Trump, their desire for anti-immigrant policies, and their opposition to political correctness.
Mutz also found that "half of Americans view trade as something that benefits job availability in other countries at the expense of jobs for Americans."
Granted, most people just voted for the same party in both 2012 and 2016. However, between the two years, people—especially Republicans—developed a much more negative view toward international trade. In 2012, the two parties seemed roughly similar on trade, but in 2016, Hillary Clinton's views on trade and on "China as a threat" were much further away from the views of the average American than were Trump's.
Mutz examined voters whose incomes declined, or didn't increase much, or who lost their jobs, or who were concerned about expenses, or who thought they had been personally hurt by trade. None of those things motivated people to switch from voting for Obama in 2012 to supporting Trump in 2016. Indeed, manufacturing employment in the United States has actually increased somewhat since 2010. And as my colleague Adam Serwer has pointed out, "Clinton defeated Trump handily among Americans making less than $50,000 a year."
Meanwhile, a few things did correlate with support for Trump: a voter's desire for their group to be dominant, as well as how much they disagreed with Clinton's views on trade and China. Trump supporters were also more likely than Clinton voters to feel that "the American way of life is threatened," and that high-status groups, like men, Christians, and whites, are discriminated against.
This sense of unfounded persecution is far from rare, and it seems to be heightened during moments of societal change. As my colleague Emma Green has written, white evangelicals see more discrimination against Christians than Muslims in the United States, and 79 percent of white working-class voters who had anxieties about the "American way of life" chose Trump over Clinton. As I pointed out in the fall of 2016, several surveys showed many men supported Trump because they felt their status in society was threatened, and that Trump would restore it. Even the education gap in support for Trump disappears, according to one analysis, if you account for the fact that non-college-educated whites are simply more likely to affirm racist views than those with college degrees. (At the most extreme end, white supremacists also use victimhood to further their cause.)
These why-did-people-vote-for-Trump studies are clarifying, but also a little bit unsatisfying, from the point of view of a politician. They dispel the fiction—to use another 2016 meme—that the majority of Trump supporters are disenfranchised victims of capitalism's cruelties. At the same time, deep-seated psychological resentment is harder for policy makers to address than an overly meager disability check. You can teach out-of-work coal miners to code, but you may not be able to convince them to embrace changing racial and gender norms. You can offer universal basic incomes, but that won't ameliorate resentment of demographic changes.
In other words, it's now pretty clear that many Trump supporters feel threatened, frustrated, and marginalized—not on an economic, but on an existential level. Now what?
Travel Monday: A Photo Trip to Socotra
Posted: 23 Apr 2018 12:20 PM PDT
Off the coast of Yemen, in the Arabian Sea, lies isolated Socotra Island, where hundreds of plants and animals have developed into species unique to the island. Socotra is the largest island in an archipelago that includes three other islands. The Socotra Archipelago has been isolated from any large landmass for millions of years, and is now home to a surprising display of biodiversity. Probably the best-known of its endemic flora is the dragon blood tree, with red-colored sap and tightly-clustered branches that look like roots turned upside down. Below, a collection of images of the landscape of Socotra, and the plants and animals that call it home.
How the 'French Obama' Became the 'Trump Whisperer'
Posted: 23 Apr 2018 05:14 PM PDT
He's been known as the "French Obama" to some, and the Roman god "Jupiter" to others. But this week, French President Emmanuel Macron has earned himself a new nickname: "Trump Whisperer."
The French president was anointed with the new moniker on the eve of his visit to Washington, where this week he becomes the first foreign leader to be hosted by President Donald Trump for a formal state visit. Considered the highest expression of friendship between the United States and a foreign state, the three-day visit includes all the trappings of a national event. In Macron's case, this means a red-carpet welcome with a 21-gun salute, a state dinner at the White House (preceded by a rare private dinner with the president and the first lady at George Washington's Mount Vernon estate), and the opportunity to address both houses of Congress.
That Macron was chosen for this honor comes as no surprise to those who have observed his close, albeit unusual, bond with Trump. Despite their political differences over the Paris climate accord and the Iran nuclear deal, the two seem to share a mutual respect, perhaps best demonstrated by Trump's reluctance to criticize Macron publicly. "No I like him, he's a friend of mine," Trump told British TV presenter Piers Morgan during an interview in January, in which Morgan asked Trump whether Macron ("who's been all over you, trying to be your new best friend") should be perceived as a threat to Britain's ambitions for a U.K.-U.S. trade deal. "Emmanuel," Trump repeated, emphasizing each syllable with a smile. "He's a great guy."
While Trump has had volatile relationships with many world leaders —including Russian President Vladimir Putin, who he originally expressed a willingness to work with, but has recently backed away from—he has developed solid working relationships, too. This week's state visit will almost certainly cement Macron's reputation as being among the president's closest friends, but he certainly isn't the only one. Here are some possible contenders for the next state visit:
Prime Minister Shinzo Abe. The Japanese premier spent part of last week discussing North Korea, defense, and trade with Trump over a round of golf in what was their second meeting at Mar-a-Lago, but their ties go back much further. Abe was the first foreign leader to meet with Trump after the U.S. presidential election, and quickly went on to position himself as a strong ally of the president—even if his American counterpart hasn't always reciprocated. Despite their apparent friendship, marked by matching hats, it hasn't been enough to exempt Japan from Trump's aluminum and steel tariffs (other U.S. allies have been excluded). Nor has it earned Abe a seat at the table for Washington's upcoming talks with North Korea over its nuclear weapons and missile program—a matter of understandable concern for Japan, given its close proximity to Pyongyang.
If there was ever a time for the two leaders' bond to be reinforced, it could be now: Abe is facing calls to resign in the face of an on-going cronyism scandal. As a leader facing his own share of domestic scandal, Trump may be the perfect friend to guide him.
Crown Prince Prince Mohammed bin Salman (MbS). The U.S.-Saudi alliance "is probably as good as it's really ever been," Trump boasted during the Saudi leader's visit to Washington last month. The relationship certainly got off to a good start. Unlike most modern U.S. presidents, who have traditionally chosen Mexico or Canada for their first foreign trip, Trump set his sights on Saudi Arabia, where he was treated to a a ceremonial sword dance, the opportunity to address the leaders of nearly 50 Muslim-majority countries, and a glowing orb. Though the two countries have long shared interests (such as oil and security), in this president, the Saudis appear to have found an even closer ally—one who, unlike his predecessor, appears more willing to take a hardline stance against their regional adversary, Iran.
While there certainly remains some areas of divergence (U.S. lawmakers from both parties condemned Riyadh's role in the humanitarian crisis in Yemen), MbS's domestic-reform efforts and plans for U.S. investment seem to have endeared him to the president. "Three billion dollars, 533 million dollars, 525 million dollars—that's peanuts for you," Trump joked to an embarrassed MbS in the Oval Office. "You should have increased it."
President Abdel Fattah el-Sisi. Saudi Arabia is far from Trump's only ally in the Middle East. Egypt's President Sisi, who last month secured his second term in the country's undemocratic election, enjoys strong ties with his American counterpart. Trump has repeatedly touted the two leaders' shared interests ("We agree on so many things," he said during Sisi's visit to Washington last year), as well as his fashion sense. And while Sisi has faced increased scrutiny for human-rights violations in Egypt, it seems unlikely to effect his relationship with Trump, who hasn't shied away from praising the world's strongmen. As H.A. Hellyer noted in The Atlantic this month, "In Washington, Egypt is largely perceived as a linchpin of stability in a rather unstable region, a country that remains committed to the peace deal with Israel—an animating feature of U.S. support for Cairo for decades."
Prime Minister Theresa May. Under Trump, the U.S. relationship with the U.K. has been more strained than "special." The president has made a habit of sparring with British leaders (including the British prime minister herself) on Twitter, critiquing everything from how the country addresses terrorist attacks on its own soil to the effectiveness of its healthcare service. Still, Trump contends that things between him and May remains on the up and up. ("We actually have a very good relationship, although a lot of people think we don't," he said of May in January), and is expected to make his long-anticipated visit to the U.K. this summer, though an exact date has yet to be confirmed.
May has her own reasons to keep the "Special Relationship" intact. With Brexit approaching, the U.K. is counting on a free-trade deal with the United States once it leaves the European Union—and it wants to make sure it is at the front of the queue when it does.
Josh Rosen and the NFL's 'Ideal' Quarterback
Posted: 23 Apr 2018 01:34 PM PDT
There may be nothing in sports at once so essential and elusive as a franchise quarterback. NFL teams spend years, sometimes decades, searching for their own Peyton Manning or Aaron Rodgers: a signal-caller with the physical attributes to make pinpoint throws and the mental abilities to master a playbook and thrive under pressure, plus the ineffable "it factor" that helps rally teammates behind them. Often in that search, whether leading up to the draft or in free agency, decision-makers seem to have a distinct (and familiar) archetype in mind: tall, handsome, hard-working, easy to like, with a strong arm but also a natural charisma and knack for leadership. And when a talented quarterback comes along who doesn't quite conform to that mold? Well, things tend to get complicated.
Few classes of quarterback prospects ever have threatened the NFL's orthodoxy more than the one that'll take the stage at the league's draft on April 26. In addition to statuesque, leader-of-men pocket-passers Sam Darnold and Josh Allen, there's the Heisman Trophy–winning Baker Mayfield, who put up gaudy college stats but has been dogged by concerns about his height, his brashness, and his leadership. There's Lamar Jackson, another Heisman winner who has faced questions about whether he should even stick at quarterback given his tendency to leave the pocket and run more than NFL teams prefer. And there's Josh Rosen, a player with all the tools to be a successful pro but knocks against him, including the idea that he's "too smart" for the NFL and the claim that "he might like humanitarian work more than football."
Mayfield, Jackson, and Rosen will all likely be selected in the first round next Thursday (with only Jackson having any real risk of slipping beyond that). But where exactly they are picked, especially relative to Darnold and Allen, will say a lot about how the modern NFL views players, and quarterbacks in particular, who deviate from the league's prototype.
The criticisms Rosen has faced tell a particularly interesting story. Despite impeccable mechanics, enviable stature, and impressive college statistics, the UCLA alum has fallen in some mock drafts due in part to off-field concerns that would sound strange in most other industries. Sports Illustrated's Peter King has reported that teams worry "football isn't that important to [Rosen] because he's a rich kid," that he's "a crappy leader," that "he's too smart for his own good," that the anti-Trump hat he once wore suggested an inclination toward politics, and that he "cares a lot about the planet." Some analysts have questioned whether he loves football as much as other prospects do, while others have dinged him for being "a Millennial."
To observers outside the NFL bubble, such criticism can seem awful silly. As Deadspin's Patrick Redford wrote last month, after listing the gripes about Rosen, "None of those personal characteristics have anything to do with whether Josh Rosen will be a good football player or not." And indeed, the specific criticisms of Rosen don't always withstand scrutiny. Plenty of previous great quarterbacks have come from relative wealth and possessed substantial intellect. Rosen's teammates speak highly of him. And as for political headwear? Consensus greatest-quarterback-ever Tom Brady made headlines in the fall of 2015 for the "Make America Great Again" hat he displayed in his locker—a fact that has caused Rosen's defenders to cry hypocrisy.
But the NFL has long been known to prefer conformity over individuality, as it has restricted touchdown celebrations, banned personalized cleats, and fined players for offenses such as wearing the wrong color of socks and running backward into the end zone. And the league's conservatism seems to become particularly pronounced where politics are involved. When dozens of players last fall demonstrated during the national anthem to protest police brutality and racial injustice, most owners suggested (or demanded) they stop, while pointedly declining to sign player-activists like Colin Kaepernick and Eric Reid. It's likely that teams see Rosen's anti-Trump hat (and other anti-Trump remarks) and brazen comments opposing NCAA amateurism and worry that he might, as the Fox Sports Radio host Colin Cowherd put it, "go political" during his pro career.
Jackson and Mayfield face different sets of criticisms than Rosen, but they buck the standard quarterback mold in their own ways. Mayfield is known for his fiery passion, which has led him to demonstratively "plant" an Oklahoma flag on Ohio State's field after a Sooners victory and profanely taunt Kansas players who provoked him—actions that strike some observers as unbecoming of a team leader. And although Jackson inspires no notable off-field concerns, he prompts the usual skepticism about quarterbacks who run, to the point that multiple teams reportedly asked him to work out as a wide receiver during the pre-draft process.
With teams apparently wary of Rosen's individuality, Mayfield's swagger and Jackson's unconventional skillset, most experts forecast Darnold and Allen as the first quarterbacks off the board next week. After all, both players are tall, strong, stationary, and noncontroversial—everything teams seek at the sport's most visible position. The fact that Darnold threw a troubling number of interceptions in a disappointing sophomore season last year and Allen struggled against lower-level competition in the Mountain West Conference seems almost beside the point.
Though we can't know which of these quarterbacks will truly pan out best, it's worth considering whether teams sometimes overvalue players who fit the common archetype. That would help explain why, to name a few examples, Blaine Gabbert was drafted five rounds ahead of Tyrod Taylor in 2011; Brandon Weeden went two rounds ahead of Russell Wilson in 2012; and human-skyscrapers Brock Osweiler and Mike Glennon received lucrative multi-year contracts (in 2016 and 2017, respectively) that they quickly failed to live up to. It can sometimes seem as if the league favors players who look the part and maybe talk the part, even if they can't necessarily play the part.
Teams' adherence to a strict mold for quarterback prospects has hurt them on the field in at least one way. Black quarterbacks have historically been uncommon in the NFL, in part because, as a 2017 Washington Post study found, league draft profiles are less likely to describe them as intelligent or capable of leading—creating the perception that white quarterbacks in the NFL are the norm and black ones are the exception. (Many observers have wondered whether some criticism of Jackson this draft season has been rooted in such bias.) Yet according to analysis published last year by The Guardian, black signal-callers perform better than their white counterparts relative to their draft position, suggesting the league systemically undervalues them. In other words, by conforming to an archetype (in this case a racist one), teams may be not only propagating damaging stereotypes, but also costing themselves valuable wins.
There is some reason to believe that the NFL's orthodoxy has become less rigid than it once was. Wilson and Drew Brees have shown that relatively undersized quarterbacks can thrive in the pros. The old debates over whether Colin Kaepernick's tattoos disqualified him from being a good leader look frivolous now that the heavily inked Deshaun Watson is recognized as a rising star. No one today pays much mind to Bill Parcells's rules for drafting quarterbacks, which prescribed selecting only players who had started three years in college and graduated with a degree. And whereas true dual-threat quarterbacks used to be exceedingly rare, they're now sprinkled across the league. Overall, the quarterback position appears more diverse than ever in terms of size, skillset, race, and temperament.
But ultimately, the picture of  an "ideal" quarterback is ingrained deeply in the NFL psyche. NFL teams have been picking apart quarterback prospects for decades, and front offices remain packed with traditionalists. Thus, every quarterback to pass through the draft is still compared against, and scrutinized over any deviation from, the typical mold. Rosen gets questioned for his individuality, Mayfield gets dinged for his irreverence, and Jackson get knocked for his freewheeling style. All while Darnold and Allen, more traditional prospects, earn the status and salary that come with being a top pick.
By virtue of entering the NFL at the same time, this year's class of quarterbacks will be judged against each other for years to come. And although one group alone won't end any debates over what makes a great pro signal-caller, Rosen, Mayfield, and Jackson have a chance to expand, just a bit, the league's conception of what a quarterback looks, talks, and acts like.
How America Broke the Presidency
Posted: 23 Apr 2018 09:58 AM PDT
"Many of the responsibilities that vex Trump are ones that were not part of the job's original design," writes The Atlantic contributing writer and co-host of CBS This Morning, John Dickerson. In his May cover article, "The Hardest Job in the World," Dickerson argues that the president's office has ballooned. The responsibilities of the presidency—and the path to the office itself—makes the role unworkable. In this new video, Dickerson explains how we got here.
'Wop' Doesn't Mean What Andrew Cuomo Thinks It Means
Posted: 23 Apr 2018 08:16 AM PDT
New York Governor Andrew Cuomo recently attracted criticism from immigration advocacy groups for describing himself as "undocumented" during a bill-signing ceremony in Albany. "You want to deport an undocumented person, start with me, because I'm an undocumented person," he said.
What drew less attention was how he explained that provocative conclusion. "I came from poor Italian Americans who came here," Cuomo said. "You know what they called Italian Americans back in the day? They called them 'wops.' You know what 'wop' stood for? 'Without papers.'"
Cuomo's attempt to express solidarity was a bit overheated, to say the least: He isn't really undocumented, of course, and as the son of a former governor, he wasn't exactly marginalized growing up. But his historical justification for the parallel is similarly dubious. While his Italian immigrant forebears may indeed have had the epithet wop slung at them, there is no evidence that the word originated as an acronym for "without papers."
This misunderstanding of wop's origins is fairly common, and it extends far beyond politics. But Cuomo isn't the only Italian American politician to make rhetorical hay out of the bogus etymology. In February, when House Minority Leader Nancy Pelosi made a marathon floor speech in support of the young undocumented immigrants known as Dreamers, she told much the same story about wop:
[I]n my father's generation and my grandfather's generation and my great-grandmother's generation … there was a term. It was called "wop," and people used that as a derogatory term to Italian Americans. Do you know what "wop" means, Mr. Speaker? "Wop" means "without papers." … That is what these people were called, "without papers." And that is all that these kids are, without papers. In every other way, strong participants in our society, in our community, and in our country.
Cuomo and Pelosi aren't alone in repeating the tale in a political context. As Jonah Goldberg noted in National Review last year, Philadelphia Mayor Jim Kenney, who is descended from Irish immigrants, made the same specious connection between wop and "without papers" in a 60 Minutes appearance.
Where did wop really come from? The best guess from etymologists is that the source is a southern Italian dialectal word, guappo or guappu, meaning "dandy" or "swaggerer." That, in turn, is likely from the Spanish word guapo meaning "handsome" or "bold," imported to Sicily when the island was occupied by Spain. Sicilian immigrants to the United States brought the swaggering word with them. It "connoted arrogance, bluster, and maleficence entwined," wrote the music journalist Nick Tosches in his 2001 book Where Dead Voices Gather, in a historical exploration of the Italian-flavored pop-music genre once known as "wop songs." Here is how Tosches describes (with some literary embellishment) the way that guappo and its variants became wop on American shores:
It was these Sicilian words that were commonly used to describe the work-bosses who lured their greenhorn paesani into servitude in New York City in the early years of the twentieth century. In New York and other American seaports, the lowly labor of the Italian immigrants' servitude—the dockside toil and offal-hauling that others shunned—came to be called … guappu work; and eventually the laborer himself, and not the boss, was known as guappu. The peasant immigrants' tendency to clip the final vowels from standard Italian and Sicilian—as in paesan' for paesano—rendered guappu as guapp', which was pronounced, more or less, as wop.
While there's no hard evidence for the oral transformation of the word, the end result, wop, began making its appearance in written English in the early years of the 20th century. In 2010, on the American Dialect Society mailing list, word-researcher Douglas Wilson shared examples going back to 1906 in New York City newspapers. Here's one:
There was a time, not very long ago, when you couldn't find a Wop—that means an Italian in the latest downtown dialect—in Danny's resort even by using a microscope. But to-day it's different. The members of the Five Points gang, all dark skinned sons of Sicily, grew tired of flitting from place to place, with no set rendezvous for their nightly gatherings. A number of the Pointers used to frequent the place, and it wasn't long before the entire gang became regulars.

– The Sun, Nov. 18, 1906
The story of wop standing for "without papers" is of much more recent vintage. It started showing up in print in the early 1970s, at a time when Italian American identity politics was on the rise. But it likely circulated orally before that. In a 1971 journal article titled "A Study of Ethnic Slurs," the folklorist Alan Dundes wrote:
One folk etymology for the word "wop," a common term of disparagement for Americans of Italian descent, is that in the early 1920s many Italians tried to enter the United States illegally. These would-be immigrants were rounded up by U.S. officials and sent back to Italy with documents labelled W.O.P. which supposedly stood for "Without Papers" referring to the papers needed for legal immigration.
Later that year, the "without papers" story also appeared in the sports pages of the Tucson Daily Citizen, in a quote from Cleveland Indians manager Ken Aspromonte:
"If anyone called me a 'wop' I was furious and wanted to slug the guy right then and there," Aspromonte said, "but then one day my grandfather explained the origin of the word. He told me that in the early 1900's so many Italians were coming into the United States that many of them didn't bother to get visas. When they'd arrive on Ellis Island and didn't have papers with them the inspector would holler out, 'Here's another one, without papers.' So somebody took the letters 'W-O-P' for 'without papers' and that's how it got started," Aspromonte said.
Also in 1971, the syndicated columnist Hy Gardner shared yet another folk etymology for wop. "'Wop' reverts to the turn of the century when millions of Calabrians and Sicilians came off their ships holding a slip of paper with the name of the foreman they had been assigned to," Gardner wrote. "U.S. immigration officials rubberstamped the papers 'W.O.P.'—meaning 'without passport.'"
Whether the imagined derivation is "without papers" or "without passport," the wop story should set off alarm bells, since this kind of acronymic explanation is hardly ever historically correct. Acronyms only became popular in the mid-20th century (think radar, scuba, and laser), well after the time that wop and other words with supposed acronymic roots came into the language. Sad to say, cop doesn't stand for "constable on patrol"; golf isn't from "gentlemen only, ladies forbidden"; posh doesn't mean "port out starboard home"; and tip isn't from "to insure politeness" (or "promptness"). And please don't believe any of the made-up acronymic expansions for fuck. ("For unlawful carnal knowledge" and "fornication under consent of the king" are the most popular.)
Still, these acronymic accounts often work as a kind of storytelling in the service of what Yale University linguist Laurence Horn has termed "etymythology." Lawmakers like Cuomo and Pelosi are not so concerned with the actual origins of wop, because the "without papers" story works so well for their rhetorical purposes. It helps them draw a handy parallel between undocumented immigrants of the past and present, in order to further their political goals. But etymology—like politics—is in reality much messier, subverting such tidy explanations.
23andMe Wants Its DNA Data to Be Less White
Posted: 23 Apr 2018 02:09 PM PDT
23andMe is best known for selling DNA test kits, but the company's real value lies in the data of its 5 million customers. The bigger its genetic database, the more insights 23andMe can glean from DNA. That, in turn, means the more it can tell customers about their ancestry and health and the more valuable the data it shares with academic scientists and sells to pharmaceutical companies for research. About 80 percent of 23andMe customers choose to participate in such research.
As impressive as 23andMe's genetic database is, it still has noticeable gaps—especially among Africans, Middle Easterners, Central Asians, Southeast Asians, and indigenous Americans. Almost any group that is not European, basically. In the scientific literature, in fact, nearly 80 percent of the people who have participated in studies of associations between genes and diseases are of European descent.
That is why 23andMe has recently launched a number of initiatives to add underrepresented groups to its database. The latest is the Populations Collaborations Program, which allows U.S.-based scientists already studying underrepresented groups to apply for free spit kits and DNA analysis. In return, 23andMe gets to add the DNA to its database. The company has had one-off collaborations with researchers in Sierra Leone, the Democratic Republic of Congo, and Tanzania, but the new program sets up a formal application process.
Earlier this year, 23andMe also announced the Global Genetics Project to give free tests to people who can trace all four grandparents to one of 61 underrepresented countries. That, in turn, is an expansion of the African Genetics Project, which did the same for certain African countries, specifically chosen for being areas from where slaves and recent immigrants to the United States came.
Africa is also of particular interest to many academic researchers. The continent is famously the cradle of humanity, and it holds more genetic diversity than any other. But this interest has also caused a backlash among African scientists, who feel left behind as American and European scientists reap the benefit of the work. Last week, a consortium of heredity and health researchers called the H3Africa Initiative released ethical guidelines to counter "helicopter" research by foreign scientists. Collecting DNA for not just academic but commercial reasons, as 23andMe would like to do, could make ethics even tricker.
When I sent the description of 23andMe's Populations Collaborations Program to Jantina de Vries, a bioethicist at University of Cape Town who coauthored the H3Africa guidelines, she flipped the scenario around: "Imagine an African company gets African researchers to collect 1,000 DNA samples of Americans just because they want to. People would not like that at all."
Joanna Mountain, the senior director of research at 23andMe, has done fieldwork in Africa before, and says she understands the challenges of gaining trust for this kind of work. Before joining 23andMe, she was a professor at Stanford, and she has collected DNA samples among hunter-gatherers in Tanzania. It takes a lot of time and effort. That's why 23andMe wants to collaborate with researchers with existing relationships. "They know the ethnic groups and the languages. They know all the background, which is really critical," says Mountain. She says 23andMe considered sending their own teams out to collect DNA, but they quickly realized the company doesn't have the right expertise.
De Vries says the key question is what's in it for the people giving up their DNA. 23andMe does plan to evaluate applications based on how people sampled can benefit from the research. For example, Mountain says, could the research ultimately reveal insights about a group's history or genetic predispositions to disease? And more directly, the company may offer a grant of up to $10,000 to cover fieldwork, which could go toward projects helping the local community by funding education or infrastructure or even food.
In one of its previous collaborations, 23andMe provided free DNA analysis for Nathan Nunn, an economist at Harvard who is studying the Kuba Kingdom in what is the present-day Democratic Republic of Congo. His research group sponsored research assistants to come to the United States to continue their education. They have also given lectures about their research to the local community in an effort to give something back to the people who have participated. "We are very cognizant of that," he says.
George Perry, an evolutionary biologist at Pennsylvania State University who has a number of research projects in Africa, says 23andMe's program is "potentially exciting and potentially mutually beneficial." He would want to nail down exactly how 23andMe plans to use the data to address concerns about "bioprospecting." And explaining all of this to research participants—how DNA works, why an American company wants to collect their DNA—to get truly informed consent could take multiple visits over a few years, he says.
23andMe has been very successful in building its DNA database by convincing wealthy customers to get tested for one or two hundred bucks. How it will convince people on another continent who otherwise have no interest in DNA is a different challenge altogether.
Alexa and the Age of Casual Rudeness
Posted: 23 Apr 2018 10:21 AM PDT
When I was a kid, in the early 1980s, I programmed a little in a language called BASIC. Recalling that long-ago era, I see myself, bowl cut and braces, tapping at the keyboard of some ancient computer:
10 PRINT "[Whatever]"

20 GOTO 10
And when I hit "return," up jumps a digital column of whatever I'd entered between the quotation marks to fill the screen:
[Whatever]

[Whatever]

[Whatever]
And so on. Later in my life, there were more advanced computing experiences—my parents eventually got me a TI-99/4A with Extended BASIC—but 20 GOTO 10 lingers. Those early days at the computer enabled me, for the first time, to issue commands. I was—suddenly, shockingly—a person to be obeyed. My commands didn't carry any grand force, as do commands in, say, a military context, but issuing them did make me happy. The Nobel laureate Elias Canetti described the dynamic well some 60 years ago in Crowds and Power:
The power of those who give commands appears to grow all the time. Every command, however trivial, adds something to it, not only because in practice it generally benefits the person who gives it, but because, by the very nature of commands—their knife-edged precision and the recognition they exact in the whole sphere they traverse—it tends in every way to augment and secure his power.
Today, the power differential has changed. My own son, Ari, is 13. Ari's a far more skilled computer user than I could ever hope to be—and he has access to extremely sophisticated  equipment.
Ari makes me think about the future of computers, as technology moves away from the keyboard-and-monitor model of computing. Consider the Amazon Echo, a specimen of which is playing the audio version of Carrie Fisher's The Princess Diarist in the other room as I type. For all its magical qualities, the Echo—or Alexa, to give the name the device responds to—is an imperfect interface. Alexa often has us repeating ourselves, but we forgive her because the very idea of conversing with a computer is still a wonderful novelty. Voice-activated computing is at an adolescent stage, which is fitting for my newly teenaged son.
"Alexa, play Jeopardy!," he might say—and his word is her command.
And that gives me pause. My wife and I have expended much time and energy ensuring that when Ari speaks, he does so respectfully and intelligently. But he can speak to Alexa without any consideration at all. "Please" or "thank you" are never involved. In fact, polite words would just get in the way.
Of course, there was no "please" or "thank you" in my BASIC computations. But then, my programming was written—silently and solitarily. Alexa makes the command-based nature of computers audible. The device lives on the table where Ari, his mother, sister, and I eat every day. We talk at her all the time.
Kids who live with Alexa or other smart speakers have access to a digital genie. What might be the consequences of giving a child this voice-activated magic lamp, one with no limit to wishes and no consequences for exceeding the allotted amount?
Commands, as Canetti suggests, usually sting their recipients—it's a sting that "sinks deeply into the person who has carried out the command and remains in him unchanged." With Alexa, there's no sting at all. I wonder if this crucial absence could, under certain circumstances, grow into an empathic blind spot.
Traditionally speaking, kids are too overwhelmed by commands to deliver any of their own. "Those most beset by commands are children," writes Canetti. "It is a miracle that they ever survive the pressure and do not collapse under the burden of the commands laid on them by their parents and teachers." For Ari, commanding Alexa is a regular part of life. I do it myself sometimes. Alexa is there, waiting for us to tell her what to do and to obey. He is—we all are—Alexa's master.
Ari is 13, and mature enough to know the difference between a human and a computer interface programmed to sound like one. But as his dad, I want him to use his voice to create real human dialogue, of the sort the 20th-century Jewish philosopher Martin Buber proposed in his book I and Thou. Buber says that when people speak, they employ one of two essential dispositions (Buber calls them "basic words"): "I-It" and "I-You." These are two different attitudes an "I" can take when speaking. The former is transactional; the latter is relational. As he writes in I and Thou: "When I confront a human being as my You and speak the basic word I-You to him, then he is no thing among things nor does he consist of things." When people use I-You language, it's about relating in the deepest sense, as opposed to using it as a means to some sort of end. This "I-You" relation is an area of meaningful connection, but throwing commands at Alexa habituates people to speaking "I-It" language out loud.
Now, I could be overreacting. Maybe speaking to Alexa is just programming by another means. It's too soon to assess what, if anything, speech-driven interfaces will do to children (mine or anyone else's). But to me, using one's voice to get what one wants feels qualitatively different from silently inputting commands on a keyboard. Vocalizing one's authority can be problematic, if done repeatedly and unreflectively—and today's chatbots and digital assistants encourage a lot more repetition than reflection.
Could This Supreme Court Case Affect Robert Mueller?
Posted: 23 Apr 2018 01:51 PM PDT
An upcoming Supreme Court decision in a case most Americans have never heard of, and even lawyers will find obscure, could offer a clue about how the justices would react to President Trump firing Special Counsel Robert Mueller.
Technically, the case of Raymond J. Lucia v. Securities and Exchange Commission, being argued Monday, involves only the arcane question of whether SEC Administrative Law Judges are "officers" or "employees" of the United States. The Trump Administration's handling of the case reveals it, however, to be the latest chapter in a right-wing campaign to weaken independent administrators and to enlarge the power of presidents to bend the bureaucracy to their will. It may be one of the Court's most important decisions for the future of the rule of law.
Raymond J. Lucia and his company allegedly defrauded investors at seminars touting a so-called "Buckets of Money" retirement wealth-management strategy. According to the Securities and Exchange Commission, Lucia falsely claimed to have proof that investors who followed the "Buckets of Money" approach would have weathered dramatic market downturns in earlier decades. Although the sanctions imposed on Lucia came from the SEC, its proceedings started with an Administrative Law Judge, or ALJ, who heard testimony, took evidence, and made several preliminary decisions that the Commission ultimately reviewed.
Here's the arcane part: Instead of appointing Administrative Law Judges, the SEC delegated that power to its chief administrative law judge. In Lucia's case, as in others, the chief ALJ selected an ALJ whom the federal Office of Personnel Management had properly found to be qualified for that role. Lucia argued unsuccessfully to the U.S. Court of Appeals for the D.C. Circuit that this selection was unconstitutional. He asserted that, under Article II of the Constitution, the ALJ had to be considered an "Officer of the United States." As such, she could properly be appointed only by the president or by the Securities and Exchange Commission. The chief ALJ could appoint another ALJ only if the appointed ALJ were a mere "employee," not an "officer." The Supreme Court agreed to take the question under review.
This appointments issue has no direct implications for Mueller. As the head of a department, Acting Attorney General Rod Rosenstein, who appointed the special counsel, is constitutionally qualified to make both officer and employee appointments. Yet the Court's handling of the appointments question will have enormous implications for administrative justice in the United States. As pointed out in an amicus brief "for neither party" by administrative law scholars, Congress created the ALJ system in the 1940s to help with the multifarious oral evidentiary hearings that are common throughout the federal government. Most ALJs, 1,655 out of 1,926, provide hearings regarding claims before the Social Security Administration. The system was intended to respond to complaints that federal hearing officers were too biased in favor of the agencies they worked for. By giving administrative adjudicators a measure of independence, Congress—and the Securities and Exchange Commission—were trying to give private parties like Lucia more a fair shake when their cases came before the government.
Far from being hurt by the system, Lucia, if anything, was helped by it. If Lucia wins his case on the Appointments Clause issue, it could wreak havoc with the varied universe of federal programs of administrative adjudication, replacing merit-system appointments with a system more easily politicized. I am among a group of constitutional and administrative law scholars who have filed another amicus brief opposed on historical grounds to this outcome.
The deeper threat to the rule of law, however, comes not from the issue of appointments, but from another issue that the Court initially seemed to dodge—namely, whether administrative law judges must be dischargeable at will or whether, as is now the case, they may be fired only for "good cause." And make no mistake, the ultimate target here is not just administrative law judges, but all federal administrators who are "officers of the United States," including—perhaps especially—independent prosecutors like Mueller.
The Trump Administrator's eagerness to pursue the removal issue could not be more palpable. First, the current solicitor general, Noel Francisco, reversed the position of the Obama Administration, which had defended the Securities and Exchange Commission, and put the government instead on Lucia's side. Then, contrary to Lucia's lawyers, who have explicitly argued that the removal question is not properly presented, Francisco urged the Court to address the removal question. When the Court declined to include the removal issue in its grant of certiorari, Francisco went ahead and briefed it anyway, urging that ALJ's must be dischargeable for any "failure to perform adequately or to follow agency policies, procedures, or instructions." The Supreme Court has now granted him permission to share in the oral argument on behalf of Lucia, even though among the reasons Francisco gave for sharing the podium is precisely that "only the government has addressed in its brief the merits of the removal question." In a normal case, that would be a very strong reason for the Court not to take up the issue.
The solicitor general's breach of norms is best seen as the latest official salvo in the battle for unitary-executive theory, a constitutional view embraced by the Federalist Society since its founding in the 1980s. Adherents to this theory believe that the Constitution guarantees the president complete authority over how officials within the executive branch exercise all the administrative discretion Congress has vested in them. This implies, in their view, a presidential entitlement to remove all such officials at will—or at least for "failure … to follow … instructions." They believe the Supreme Court was wrong in 1935 to uphold Congress's power to insulate members of the Federal Trade Commission from at-will discharge. They believe the Court was wrong in 1988, when it upheld Congress's power to similarly protect independent counsels.
And they are chomping at the bit to put this theory into action. In 2011, U.S. Court of Appeals Judge Brett Kavanaugh, a Federalist Society stalwart, wrote a concurrence that, despite his disclaimer, was all but a brief for overturning the Supreme Court's 1935 precedent. His opinion was gratuitous advocacy in a case that did not require calling the Supreme Court's earlier decisions into question, a performance he all but repeated just last year. (Judge Kavanaugh's zeal may seem ironic given that his first claim to fame was as associate counsel to the independent counsel Kenneth W. Starr, whose remit to pursue President Bill Clinton Kavanaugh presumably now thinks was unconstitutional.)
But as the solicitor general's current conduct illustrates, neither lawyerly nor judicial norms may deter champions of unitary-executive theory from trying to goad the Supreme Court into whittling away at administrative independence from the president. A Supreme Court majority could oblige. They may well be unwilling to strip adjudicators like ALJ's of all removal protection. But the way they write an opinion could affect public perception surrounding the legitimacy of a potential Mueller dismissal. The Court might suggest without deciding, for example, that there is a genuine and unresolved issue whether presidents are entitled to fire all "Officers of the United States" who are not adjudicators like the ALJ's. Yet five votes even hinting that the constitutional status of an officer in Mueller's position is in question will embolden President Trump and his most constitutionally aggressive advisers. They will baselessly assert that the Court's handling of the issue—even if not addressing, much less resolving the question—implies that a Court majority might uphold a direct presidential dismissal of the special counsel.
The alternative to a "unitary-executive" presidency is a "checks-and-balances" presidency, in which it is most often up to Congress and to the departments of government that Congress created whether and how to balance the values of independent judgment and politically insulated accountability to the rule of law against the value of political accountability to the president. A case like Lucia, which implicates the evenhandedness of administrative judges, presents the least appealing context for expanding the president's capacity to make political appointments. But equally, America's Trumpian moment marks the least enticing time to certify a president's supposed constitutional authority to fire officials at will. Don't let the technical details fool you. A lot is at stake in Lucia.
Posted: 23 Apr 2018 06:30 AM PDT
I have seen the future, and it is in the United States.
After a several-year immersion in parts of the country that make the news mainly after a natural disaster or a shooting, or for follow-up stories on how the Donald Trump voters of 2016 now feel about Trump, I have a journalistic impulse similar to the one that dominated my years of living in China. That is the desire to tell people how much more is going on, in places they had barely thought about or even heard of, than they might have imagined.
To hear more feature stories, see our full list or get the Audm iPhone app.
In the case of China, that impulse matched the mood of the times. In the years before and after the world financial crisis of 2008, everyone knew that China was on the way up; reporters like me were just filling in the details. In the case of the modern United States, I am well aware that this message runs so counter to prevailing emotions and ideas as to seem preposterous. Everyone knows how genuinely troubled the United States is at the level of national politics and governance. It is natural to assume that these disorders must reflect a deeper rot across the country. And indeed, you can't travel extensively through today's America, as my wife, Deb, and I have been doing in recent years, without being exposed to signs of rot, from opioid addiction to calcifying class barriers.
At the time Deb and I were traveling, sociologists like Robert Putnam were documenting rips in the social fabric. We went to places where family stories matched the famous recent study by the economists Anne Case and Angus Deaton of Princeton, showing rising mortality among middle-aged whites without a college degree for reasons that include chronic disease, addiction, and suicide. In some of the same cities where we interviewed forward-moving students, civic leaders, and entrepreneurs, the photographer Chris Arnade was portraying people the economy and society had entirely left behind. The cities we visited faced ethnic and racial tensions, and were struggling to protect local businesses against chain stores and to keep their most promising young people from moving away. The great majority of the states and counties we spent time in ended up voting for Donald Trump.
What we learned from traveling was not that the hardest American challenges of this era are illusory. They're very real, and divisions about national politics are intense. So we made a point of never asking, early on, "How's Obama doing?," or later, "Do you trust Hillary?" and "What about Trump?" The answers to questions like those won't take you beyond what you've already heard ad nauseam on TV.
Instead we asked people about their own lives and their own communities. Reporting is the process of learning what you didn't know before you showed up. And by showing up in Mississippi and Kansas and South Dakota and inland California and Rust Belt Pennsylvania, we saw repeated examples of what is happening in America's here and now that have important and underappreciated implications for America's future.
Serious as the era's problems are, more people, in more places, told us they felt hopeful about their ability to move circumstances the right way than you would ever guess from national news coverage of most political discourse. Pollsters have reported this disparity for a long time. For instance, a national poll that The Atlantic commissioned with the Aspen Institute at the start of the 2016 primaries found that only 36 percent of Americans thought the country as a whole was headed in the right direction. But in the same poll, two-thirds of Americans said they were satisfied with their own financial situation, and 85 percent said they were very or somewhat satisfied with their general position in life and their ability to pursue the American dream. Other polls in the past half-dozen years have found that most Americans believe the country to be on the wrong course—but that their own communities are improving.
What explains the gulf between most Americans' hopeful outlook on areas and institutions they know directly and their despair about the country they know only through the news? Would it make any difference if more people understood that the local progress they see was not an isolated anomaly but part of a trend?
I make no pretense that our proposed answers to those questions are precise or scientific. We traveled as broadly as we could. We listened; we learned. We were looking for civic success stories, and we found them. But we also ended up in places where well-intentioned efforts had failed. So we steadily adjusted our conclusions. We ended up convinced that the national prospect is more promising than we'd felt before we started—full of possibilities that the bleak trench warfare of national politics inevitably obscures.
My own form of American nationalism, intensified both by living outside the country and by travels within it, arises from love of the American idea: inclusion, expansiveness, opportunity, mobility, the open-ended struggle to make the nation a better version of itself. After living in Japan during its amaze-the-world era of the 1980s, I wrote a book arguing that the proper U.S. response was not to try to be more like Japan but instead to be "more like us"—which was the book's title. (Its subtitle was Making America Great Again. Sigh.)
America is becoming more like itself again. More Americans are trying to make it so, in more places, than most Americans are aware. Even as the country is becoming worse in obvious ways—angrier, more divided, less able to do the basic business of governing itself—it is becoming distinctly better on a range of other indicators that are harder to perceive. The pattern these efforts create also remains hidden. Americans don't realize how fast the country is moving toward becoming a better version of itself.
How can this be? Let me explain.
Six years ago, as part of The Atlantic's 2012 election-year coverage, Deb and I went to central Pennsylvania to watch Mitt Romney try to swing the state against Barack Obama. Romney did what he could. Obviously he fell short, but what stayed with us was the landscape he passed through.
Romney rode from one forlorn coal or manufacturing community to another in a big chartered bus that had iconic small-town scenes painted on its sides, along with the slogans "Believe in America" and "Every town counts." In an old battered metal-casting shop in Weatherly, in Carbon County, he talked to a nearly all-white crowd about the region's loss of factory jobs and the need to bring them back. "This is about saving America!" he said.
During the Pennsylvania part of Romney's tour, which then went on to Ohio, we stayed in a cheap motel in the hard-luck coal-country town of Hazleton, where the median household income, in the low $30,000s, was much less than the national level of more than $50,000 and the unemployment rate, about 15 percent at the time, was much greater. The few visible signs of after-dark life were bodegas on downtown Wyoming Street, serving the city's growing Latino population. When we got back from dinner at a small Mexican restaurant, we channel surfed to a local-access TV station and saw Lou Barletta, the longtime Republican mayor of Hazleton who had recently made it into Congress as part of the 2010 Tea Party wave, warn that ongoing immigration was a threat to Hazleton's safety and quality of life. As mayor, Barletta had been a proto-Trump, championing a city ordinance that, among other anti-immigrant provisions, declared English the "official language" of Hazleton and required that official city business be conducted in English only. The measures were eventually tossed by federal courts.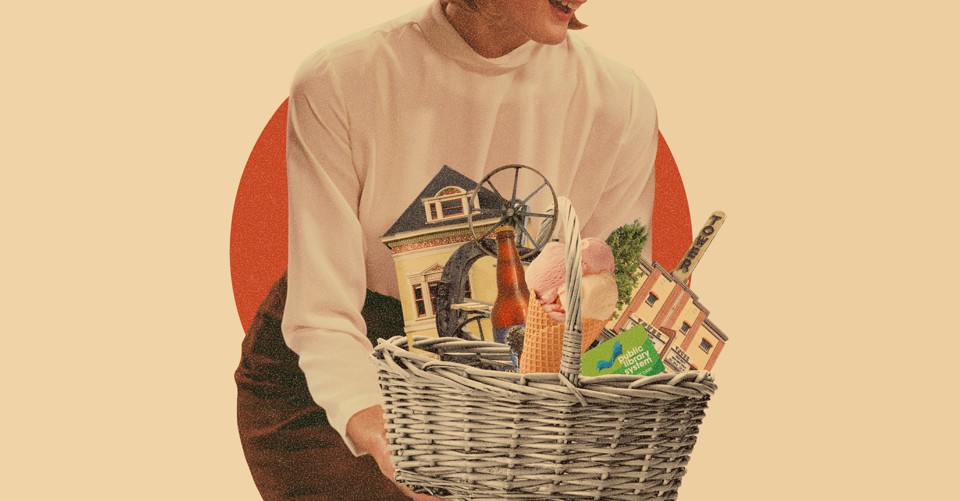 If Deb and I could have been transported one presidential-campaign cycle into the future, we would of course have realized that the conditions we saw in Pennsylvania prefigured what would become the standard explanation for Donald Trump's eventual rise. The smaller communities with mainly white populations, where immigrants were cast as symbols of a threatening future and boarded-up storefronts and abandoned mill buildings served as humiliating daily reminders of lost economic strength—the main journalistic question, looking back at the 2016 results, was why such places would not have gone for Trump.
Those days also prefigured a view of politics for us, but of a very different sort. After visiting Weatherly and Hazleton and their neighbors, Deb and I wondered why we hadn't been to more such places, in other parts of the country. Traveling as frequently as we could outside the big cities had been our main approach to journalistic—and cultural, and personal—discovery during our years in China. Why not try a similar approach here? Starting in 2013, that is what we did, flying from town to town in our small propeller plane, which itself provided a close-up view of how cities fit into the American landscape. We reported on our findings along the way online and in print for The Atlantic, and a book about the results, Our Towns: A 100,000-Mile Journey Into the Heart of America, will appear this month.
Skeptics will wonder at our wonder, and start by asking whether our impressions were distorted by a selection bias among cities. To some degree, sure. When we originally asked on The Atlantic's website for suggestions of cities with instructive stories, we often heard about regional successes, or the more fortunate part of a compare-and-contrast pair. For instance: Burlington, Vermont, has had a more positive recent history than Plattsburgh, New York, its neighbor across Lake Champlain. The same is true of Greenville, South Carolina, whose collection of small, mutually competitive companies during the textile-economy era helped it adjust more nimbly to the post-textile age than the nearby city of Spartanburg, whose textile economy had centered on one giant firm.
But as time went on we focused on harder-pressed places. In Mississippi, we spent weeks in some of its traditionally lowest-income areas. In California, we concentrated on the state's most troubled city, San Bernardino, and one of its perennially least fashionable, Fresno. In central Oregon, we visited onetime lumber towns whose unemployment rates had been among the worst in the nation when the timber economy collapsed in the 1980s and again after the world financial crisis 10 years ago. We ended our journey in Erie, Pennsylvania, at about the time that Donald Trump was holding rallies there saying its economy was a symbol of American collapse. Wherever we went, we heard about efforts that had succeeded—and also those that had failed.
During our travels I exchanged notes on Twitter with Chris Arnade about his photos (some published by The Atlantic) of people in a certain city being left behind and our profiles of the go-getters trying to move that same city ahead. Could these contrasting portrayals both be true? The answer, I think we agreed, is that we were trying in our complementary ways to portray parts of the contradictory American whole, which at every stage has involved both progress and cruel dislocation. Back during the "Morning in America" 1980s, I spent weeks in the Texas oil fields and in Michigan and Chicago's South Side reporting on people who'd been displaced by trade and technology. To read American history is to know that in every era people have been forced to change occupation and location. Many of the Anglo families in my inland-California hometown of Redlands had left the South and the Midwest starting in the Dust Bowl years; many of the Latino families had fled north after the Mexican Revolution of 1910.
Were we mistaking anecdotes and episodes for provable trends? This is the occupational hazard of journalism, and everyone in the business struggles toward the right balance of observation and data. But the logic of reporting is that something additional comes from traveling, asking, listening, seeing. This is particularly true in detecting a sense of changed course. A political movement, a new technological or business possibility—I have learned through the decades that enthusiasm in any of these realms does not guarantee world-changing success, but it's an important marker. (The visionary California entrepreneurs I wrote about in the 1980s were confident that their Osborne and Kaypro computers would change the world. They were wrong. The visionary California entrepreneurs I met at Apple in those same years were confident that their dreams would come true. They were right.) And enthusiasm is what we have seen.
This disparity in enthusiasm is especially striking in generational terms. Through American and world economic history, the cruel reality of technological dislocation has been that people who lose their jobs in middle age almost never become whole again, financially or socially. This is terrible, but it has always been true. It means that the obligation of an equitably growing economy is both to support people who have suffered economic damage and to do everything possible to improve prospects for their children. Thus we took it seriously when people in their 50s or 60s described what they'd lost when a mine or factory closed. But we also took it seriously, and as an indication of a community's future prospects, when people in their 20s and 30s talked about the new opportunities they saw, from agriculture-related start-ups in Kansas and South Dakota to advanced-manufacturing ventures in Kentucky and Michigan.
In what underpublicized ways is America moving forward locally and regionally, while we read only about chaos and discord nationally? To summarize a few:
Civic governance. Even as national politics induces distrust and despair, most polls show rising faith in local governance. For instance, surveys typically find that only a quarter of Americans trust the national government to "do the right thing," but Gallup polls in 2014 and 2016 found that more than 70 percent trusted their local government to do so. Part of this could be explained by people self-selecting into more-homogeneous communities. But in our experience it was true even in cities with significant racial and economic diversity, from Greenville to Fresno, Los Angeles, and San Bernardino. Mayors serve multiterm stints, launch long-range projects, realize that they'll encounter in daily life their neighbors who pay the city's taxes and rely on its services. I could spend the rest of this article describing initiatives that tech companies are launching and refining to improve the quality, responsiveness, and accountability of city services.
Even as arguments about tax cuts or increases have degenerated into religious war at the national level, we saw them discussed in what you could call reasonable terms locally. Dodge City, in western Kansas, is very conservative in national politics. But everyone we met there stressed the importance of its "Why Not Dodge?" sales-tax increase, which citizens had approved in the late 1990s in a referendum. The proceeds had paid for parks, public swimming pools, and other facilities. In the same 2014 election in which West Virginia voters removed the very last Democrat from the state's congressional delegation, the taxpayers of the capital city, Charleston, voted for a levy to sustain their public libraries. Even as the local and national economy collapsed in 2009, the mayor of Columbus, Ohio, urged his citizens to approve a tax increase rather than curtail city services and lay off employees, and they agreed.
"Across the country, we're seeing significant growth in local officials' training for civic engagement, and the appearance of many new online platforms and other tools to connect citizens and their governments," Pete Peterson, the dean of Pepperdine University's School of Public Policy, in California, told me. Peterson ran down a list of cities illustrating the effects of a new emphasis on engagement—starting, to my surprise, with the Los Angeles–area city of Bell. In 2010, Bell was the object of an investigative series by the Los Angeles Times showing corruption in the city's administration top to bottom. (For instance, the city manager of this small, low-income city had engineered pay for himself of well over $1 million a year.) The series was followed by arrests, trials, and prison sentences. "That city has seen nothing less than a civic renaissance, with new leadership and a public much more involved in the future of the city," Peterson said. "It's an amazing before-and-after illustration of what happens when people get engaged"—for example, involving citizens in decisions about what had been a notably secretive city-budgeting process.
Immigration. Even as the national discussion grows more hateful, the lived reality of absorbing immigrants and refugees has remained remarkably calm—in the cities where they have actually arrived. Pew, like other polling organizations, periodically asks Americans which national problems concern them most. Through the five years before Donald Trump's election, immigration rarely made the top five. (The economy usually leads.) A Gallup poll conducted six months after his inauguration found that nearly two-thirds of Americans felt the level of immigration should either stay the same or go up.
During the 2016 "Brexit" campaign, polls indicated that the communities in the United Kingdom most fearful of an immigrant presence were those where the fewest immigrants had ever come. American polls strongly indicate the same pattern. Steve King, a Republican who is the most outspokenly anti-immigrant member of Congress, represents a district in Iowa that is 93 percent white; representatives from districts along the U.S.–Mexico border, Republican and Democrat alike, are more relaxed about the immigrant "threat" and either outright oppose or only tepidly support plans to "build the wall."
Whereas immigrants congregate in big cities such as Chicago and Los Angeles, many refugees are sent to medium-size communities that have specialized in assimilating them, a process we saw in, for instance, South Dakota, Vermont, Minnesota, and Pennsylvania, among other states. Midwestern industrial cities that have lost some of their home-born population have pushed hard for outsiders to revitalize them. Erie was a magnet for eastern-European and other immigrants during its manufacturing heyday, from the mid-19th through the mid-20th centuries. Now refugees, including recent arrivals from Syria, make up fully 10 percent of its population, and they supply much of its entrepreneurial energy. In 2006 a group called Welcoming Tennessee began celebrating the importance of immigrants and refugees to Nashville's economy. It has spread to become Welcoming America, supporting immigrant and refugee settlement in more than 50 cities.
Talent dispersal. Even as ambition, money, opportunity, and innovation cram ever more tightly into New York, San Francisco, Seattle, and elsewhere, a discernible "reverse talent migration" is taking place.
In Wichita, Kansas; in Bend, Oregon; in Duluth, Minnesota; in Sioux Falls, South Dakota; in Fresno, we found people who had already worked in the most expensive and "elite" cities or who had been recruited for opportunities there, and decided instead that the overall life balance was better someplace smaller and less expensive. Steve Case, a co-founder of AOL and now the CEO of the technology-investment firm Revolution, has for several years led "Rise of the Rest" tours across the country to promote new tech businesses and support existing ones in places other than the famous tech centers. "For half a century, there's been a brain drain, as people who grew up in the 'rest of America' left their hometowns for better opportunities elsewhere," Case told me recently. Case himself grew up in Hawaii but built his companies in the Washington, D.C., area. "We're starting to see less of that brain drain. We're seeing more graduates stay in place, in cities like Pittsburgh or Columbus, and a boomerang of people returning to where they're from—for lifestyle reasons, and because they can see that their communities are rising and opportunities are increasing, and they'd like to be part of what's going on."
Case points out that venture-capital support for start-ups is still heavily skewed toward the coasts. Nearly half of the total funds in the U.S. are directed to companies in California alone. But he says the balance is shifting, as part of a "third wave" of technology businesses (the first the building of the internet, the second the building of companies using it) based on applying advanced technology to "real" enterprises, from agriculture to health care to manufacturing. "It's going to be more important to know how doctors work and farmers think and to build strategic partnerships," he told me, "than just to work on coding and software." The coding and software centers are in a handful of big cities. These other businesses are dispersed across the country, and start-ups will follow. "We see the ecosystems developing—mayors working with entrepreneurs and university presidents," Case said. "Things are bubbling in these cities. It's an untold story."
"Young people want to live in the city again, and they're reviving it," a tech-company founder named Doug Pelletier told us in Allentown, Pennsylvania, explaining why he had moved his headquarters from the suburbs to the long-troubled but improving downtown. It was a story we heard time and again. Igor Ferst, a Millennial engineer who had worked for Google and other famous companies in California, wrote us to describe why he and his wife had decided to move to Columbus. "The biggest improvement to our quality of life is not a lower median house price (though that doesn't hurt)," he said. "Rather, it is a sense of freedom that comes from finding personal and professional fulfillment in a vibrant and welcoming city, away from the Bay Area's grinding commutes and careerist, status-obsessed culture."
Schools. Even as Americans lament the decline of public education nationwide, and even as funding pressures remain acute—especially in Pennsylvania, whose funding system is the most cruelly inequitable, district by district, of any state's—in most places we went people were eager to show us their innovative local schools. Some were public boarding schools, such as the "Governor's Schools" we saw in Mississippi and South Carolina, where students from across the state live and study during part of their high-school years. Many schools worked with local employers to train students for decently paying jobs in culinary, architectural, mechanical, agricultural, medical, and other fields. Community colleges and universities increasingly provide the connective tissue among the components of a healthy regional economy: established companies, start-up entrepreneurs, academic researchers, and future employees. For instance, Wichita, which calls itself "the air capital of the world," has large manufacturing complexes making Cessna and Beechcraft private jets and fuselages for Boeing airliners. Wichita State University runs the National Institute for Aviation Research, where I saw students and professors working on projects to improve aircraft design and reduce crash risks. Airbus recently moved a major engineering center into a new building on the Wichita State campus.
Libraries. Libraries might seem fated to become the civic counterparts of yesteryear's Borders or Barnes & Noble, but in nearly every city we visited they were newly prominent. By most measures of use—classes and programs offered, daily attendance, visits to the website, everything except calls to reference librarians for the research people can now do on Google—libraries are becoming more rather than less popular and central to civic life. The soft measures of impact are powerful: Walk into a random public library, and you'll see waiting lines for computers, librarians helping with job searches or other practical concerns, desk space for young entrepreneurs. According to a recent Pew survey, Millennials use libraries more than their Gen X or Boomer elders do.
Manufacturing. Even as Americans look out their windows from the Amtrak routes along the East Coast or from Midwest interstates to see derelict abandoned steel or car factories, almost every city we visited featured smaller advanced-tech workplaces. The federal government's Manufacturing Extension Partnership, a modern counterpart to its long-established agricultural-extension programs, says it has worked with more than 1,000 successful manufacturing start-ups around the country. In Allentown, what was once the factory headquarters for Mack Trucks is now an incubator with a stream of new small companies. Going to the FirstBuild manufacturing incubator in Louisville, Kentucky, in 2016 reminded me of being in China—in a good way, for the intensity of maker-style innovation on the shop floor. FirstBuild was started by General Electric and is now owned by the Chinese appliance manufacturer Haier, but it still trains young workers and fosters new businesses in Louisville.
Downtowns. Even as the country looks more homogenized and faceless in the parking lots of big malls, downtown by downtown it looks more distinctive and local. The Main Street America project of the National Trust for Historic Preservation reports more than 1,000 downtown-revitalization efforts now under way. Downtown reinventions that have already been successful—in places like Burlington and Greenville and Bend—illustrate the model of combining residences, shopping, and dining and entertainment for downtowns that are still on the way back, as in Allentown and Duluth and Macon, Georgia.
Conservation. Even as Donald Trump's federal government dismantles environmental protections and exposes national monuments and wildlife refuges to drilling, states, localities, and private donors are setting aside land for conservation at an impressive pace. It would be better if the federal government were working with them rather than working against them. (It would be better if this paragraph and the others like it didn't have to begin "Even as …") But these efforts are a counterpart to the response that the governors of 16 states plus the territory of Puerto Rico and nearly 400 mayors made to Trump's announcement that he was leaving the Paris Agreement: Their states and cities, which together account for more than half of U.S. economic output, would continue to observe the Paris climate goals.
To a remarkable degree, political and journalistic portrayals suggest that coastal big-city America is the place where things happen. Washington means government, New York means finance, Los Angeles means entertainment, San Francisco and Seattle mean tech. As for people elsewhere, they're the ones things happen to. Globalization, drought, layoffs, opioids—these are the blows that fall one by one on smaller-town and rural Americans. No wonder they're so mad. But Deb and I have seen other kinds of things happening—and in these places, not just to them.
The hardest question is whether something has changed since the last presidential campaign and election to make any optimism about local-level realities outdated, and to suggest that the poison of national politics has seeped all the way down.
There is of course evidence that this has happened, in the form of the bigotry that has been unleashed since 2017. In the months after Donald Trump took office, we checked back with communities where we'd met immigrants and refugees. Some places had seen a nasty shift, as Immigration and Customs Enforcement agents and police became newly aggressive and local racists felt empowered. A few months before the election, we interviewed Catholic nuns and secular volunteers in Garden City, Kansas, who were bringing surplus food and medical supplies to poor households, many of whose members were immigrants working in the area's vast beef-packing complex. A few months after the election, a white-extremist hate group in Garden City was arrested while plotting to blow up an apartment building where African immigrants and refugees lived. In Dodge City, we met and wrote about a rising, respected young city-government official named Ernestor de la Rosa. His parents had brought him to the U.S. from Mexico when he was a child, and he had stayed in the country as a "Dreamer," on a Deferred Action for Childhood Arrivals waiver, while working toward an advanced degree at Wichita State. Trump carried Dodge City more than two to one. But people we spoke with there after the election said they never intended their preference in national politics to lead to the removal of trusted figures like de la Rosa.
You could use the Dodge City story for snark: What did Trump supporters think they were voting for? Two days after the election, Deb and I were in Wyoming, where Trump beat Clinton more than three to one. Most people we interviewed there were happy about his victory—but hoped it would not lead to either an interruption in nafta, which was important for their exports, or a change in the availability of an immigrant labor force.
Contradictory outlooks? Yes. But to us the incoherence of these views said less about the people holding them than about the gulf between many Americans' outlook on national partisan issues—polarized, tribal, symbolic—and the practical-mindedness with which most people in most regions approach decisions about their own communities. Dysfunction at the national level genuinely is a problem, as the world is reminded every time the federal government shuts down. Some of that pathology has spread to the state level. But for us the American story was of a country that is still capable of functioning far more effectively than national-level paralysis would indicate or than most people unaware of the national patterns we are reporting would assume about the parts of America they're not in.
Suppose you are skeptical of this fundamental claim, about the ongoing health of local American society. I suggest the following test, and mean it seriously rather than just as a thought experiment: Through the next year, go to half a dozen places that are new to you, and that are not usually covered in the mainstream press. When you get there, don't ask people about national politics. Trump, Hillary Clinton, the Russians, the Mueller investigation—if it's on cable news, don't ask about it. Instead ask about what is happening right now in these places. The schools, the businesses, the downtown, the kind of people moving out and the kind moving in, and how all of this compares with the situation 10 years ago. This process, repeated again and again, led us to the perspective I am presenting here.
But suppose you accept the idea that America is remaking itself except at the national level. What difference would that make? Here are three areas in which our reporting has changed my mind about what really matters.
First is improving connections, both conceptual and operational. Across the country, millions of people in thousands of organizations are working toward common goals, generally without being aware of how many other people and organizations are striving toward the same end.
The more we traveled, the more parallels and resonances we saw. This public-art project in southern Arizona was like that other one in Maine. This library program in Oregon was like that one in Ohio. This creative public school in California was like that one in Georgia. This conservation effort in Montana resembled others in California, and Louisiana, and Idaho. This "civic tech" project we heard about in Massachusetts was like the ones we learned about in Indiana and in Southern California. Every place had its local features, but together those efforts formed a pattern whose sweep and power can be hard to discern from any single instance.
Recognizing that these emerging networks exist in parallel is important in practical terms, so that people can share examples of success, plus increase the networks' collective leverage. It matters at least as much in outlook. It's one thing to work in what you imagine to be a lonely outpost, defending yourself against decline all around. It's different and more exhilarating to know that you are part of something bigger, and that you are going down a path others have helped blaze.
Second is emphasizing engagement, of almost any kind. I'd always known about this as a platitude, or as the academic concept of "social capital." Now I understand it as a tangible thing. Early in our travels I received a note from a young man who had moved from a big coastal city to a town in North Texas. "If you want to consume a fabulous community, you could move to some place like Brooklyn," he said—or San Francisco, or Seattle, or Paris, or Amsterdam, or any other glittering site with restaurants, parks, vistas, and public spaces to enjoy. "If you want to create a great community, you move someplace that needs your help," like his new hometown. Creating in this sense means taking responsibility for the invention and sustenance of the community in which you'd like to live. The idea of engagement, then, boils down to sharing responsibility for the world outside one's individual household. Any step in that direction—as modest as voting or attending PTA meetings, as dramatic as running for office or leading a group to deal with local problems—is a step that encourages civic creation, not just consumption. And the evidence of past waves of reform, from the labor-rights and women's-suffrage movements of the early 1900s through the civil-rights and environmental movements of mid-century, suggests that national transformations must start from local roots.
Third is correcting perceptions and dealing with what is already recognized as a national emergency: the distorted picture of events beyond our immediate experience that comes through the media, professional and informal alike. The strain on local media, whose effects we saw everywhere, is an important part of this distortion. One to-do step for citizens: Subscribe to local publications while they still exist. A to-do step for plutocrats and philanthropists: View news-gathering as a crucial part of the public infrastructure of this era, just as Carnegies, Rockefellers, and Mellons viewed libraries, museums, and universities as part of the necessary infrastructure of their time. The most urgent place to start would be with local and state-capital newspapers, which have been even harder hit than national publications by the evaporation of journalism's late-20th-century economic base.
The challenge of journalism is always to make what's important interesting. This is hard enough in the best of circumstances. It's harder when the reality you're conveying involves a mixture of developments both encouraging and alarming, rather than a stark exposé or a success story. It's harder still when the reality involves TV and video. And it is nearly impossible in the case of cable-news channels, above all politically driven ones like Fox. What 24-hour cable news introduced and Fox perfected in the modern news consciousness is an unending stream of horrors from … somewhere else. The natural result of well-meaning liberal media is thus a kind of pity for the heartland, and of conservative media, a survivalist fear about what people Out There are trying to get away with.
The problems of journalistic proportion hardly began with the last presidential campaign. You name a decade from the 1700s onward, and I can show you an essay on the failings and pernicious effects of the contemporary press. But those defects crest in certain eras, and Americans' inability to see clearly the state of their nation represents one of those dangerous peaks now.
A clear view of the America of this era contains serious perils, like always, but also more promise than at many other times. Through the long saga of American reinvention, the background question has been the one Benjamin Franklin is said to have pondered at the Constitutional Convention when looking at a painting of the sun on the back of George Washington's chair. Franklin said that he had "often and often" looked at that sun "without being able to tell whether it was rising or setting." As the Constitution was being signed, Franklin declared that he had "the happiness to know" the sun was rising. It can rise again, and across the country we have seen rays of its new light.
You are subscribed to email updates from The Atlantic.
To stop receiving these emails, you may unsubscribe now.
Email delivery powered by Google
Google, 1600 Amphitheatre Parkway, Mountain View, CA 94043, United States