---
Dad Poses With Gun In Daughter's Prom Photo And Twitter Isn't Having It
Posted: 22 Apr 2018 08:21 AM PDT
Former NFL player Jay Feely is feeling the heat from Twitter users about his daughter's prom photo
It's officially prom season for high-schoolers all across the country. For dads like Jay Feely, it's "threaten your daughter's date with the ol' shotgun joke" season. Maybe he doesn't realize his daughter has agency over her own body and dating decisions? Or that it's only been two months since the worst school shooting in U.S. history?
Regardless of the fact that it's supposed to be a "joke," the whole thing is very… UGH.
Former NFL player Jay Feely took to his Twitter page to share a photo of himself posing with his daughter and her prom date while holding a firearm — apparently in a nod to the movie Bad Boys 2.
Wishing my beautiful daughter and her date a great time at prom #BadBoys pic.twitter.com/T5JRZQYq9e

— Jay Feely (@jayfeely) April 22, 2018
There's a lot going on here. First, there's the fact that Feely (and lots other dads with daughters, frankly) apparently feels his daughter's sexual agency somehow impacts his own masculinity and that he has a right to claim ownership of it. Joking or not, this is just not OK. Neither is using a gun for laughs in a photo with two high school students.
Of course, there are plenty of "relax, it's a joke, quit being offended" responses. But a majority of the reactions to this photo — which quickly went viral — are of the "WTF, dude?" variety.
I mean, we get the reference, but this was terribly out of touch with gun safety. And out of touch with not making that picture and night about you.

— Siege (@ourdailyquest) April 22, 2018
And out of touch with the idea that the daughter might be in control of her own decisions.

— Sarah (@itamer) April 22, 2018
There's also no arguing that this isn't exactly a solid representation of responsible gun ownership.
This is how people get accidentally shot. I work in Pediatric Rehab. It's not a joke.

— Lori (@lcleary1959) April 22, 2018
Many people mentioned if the boy in question was their son, they'd be upset by seeing this photo.
If someone did this to my son.

— Stephanie Marie (@smsauceda) April 22, 2018
1) don't point a gun at a kid. I hope this boy's parents slap you with a lawsuit or a restraining order.
2) this is really in poor taste considering there are kids who will never see prom thanks to gun violence.
3) way to teach your daughter that she can't take care of herself. https://t.co/im30eNswFp

— LittlePopWaywardshop (@little_pop_work) April 22, 2018
It's difficult to look at a photo like this and see "harmless humor" after the Stoneman Douglas massacre. And in 2018, can we all just please realize that the whole Daddy Protects Daughter's Chastity thing is kinda gross?
Wishing my beautiful daughter and her date *a violent reminder that I consider her my property pic.twitter.com/RDM7SpXBAE

— Lauren Duca (@laurenduca) April 22, 2018
Oh yay – American dads have kicked off the season of "let's pretend I'm going to shoot my daughter's date for for impugning her chastity" pics. https://t.co/JRkhQTmKRV

— Shannon Watts (@shannonrwatts) April 22, 2018
Once I asked my dad why he never acted nuts around dudes I brought home and he said (paraphrasing) "I was always a little more worried about what you'd do to them than I was about what they'd do to you." https://t.co/fRRixkfIVP

— audible gasp (@morninggloria) April 22, 2018
Dads out there, if you're looking for tips on how to handle prom season while simultaneously having a daughter of age to attend prom, be like this guy:
I had dinner with my daughter's date a week before. I asked their plans, told them to call if they needed anything. Told my daughter to take care. No guns necessary. https://t.co/XojIzWTcxW

— Thomas Greene (@doubting_t) April 22, 2018
Following the backlash to his original post, Feely shared an update on the photo.
The prom picture I posted was obviously intended to be a joke. My Daughter has dated her boyfriend for over a year and they knew I was joking.
I take gun safety seriously (the gun was not loaded and had no clip in) and I did not intend to be insensitive to that important issue

— Jay Feely (@jayfeely) April 22, 2018
Reading Aloud To Kids Has Major Behavior Benefits
Posted: 22 Apr 2018 08:01 AM PDT
Reading aloud to your children benefits their behavior and attention
We all know reading aloud to children can offer plenty of advantages, but a new study shows it can actually have some very important behavioral benefits — so you're probably going to want to start perfecting your various character voices ASAP.
A new study titled "Reading Aloud, Play, and Social-Emotional Development" determined that reading to children doesn't just improve their literacy skills. It can also help kick issues with aggression, sadness, and the inability to sit still. Researchers determined this by surveying 675 families, with kids up to the age of 5 years old. Parents were videotaped reading and playing with their children, and then got to watch their interactions afterwards.
"It can be very eye-opening how their child reacts to them when they do different things," Adriana Weisleder, a co-author of the study, told The New York Times. "We try to highlight the positive things in that interaction — maybe they feel a little silly, and then we show them on the tape how much their kid loves it when they do these things, how fun it is — it can be very motivating."
The results were pretty incredible. A year and a half later, the children who participated in the study were less likely to exhibit behavioral issues like hyperactivity and aggression.  Are you suddenly reaching for literally all the books on the shelf?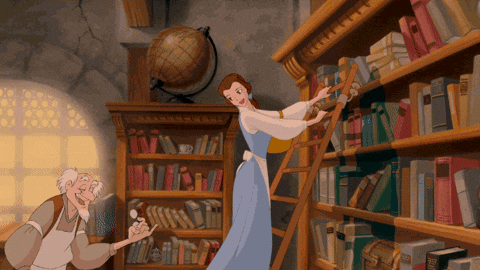 "The key take-home message to me is that when parents read and play with their children when their children are very young — we're talking about birth to 3 year olds — it has really large impacts on their children's behavior," Dr.Alan Mendelsohn, one of the study's primary researchers, noted to the Times. "All families need to know when they read, when they play with their children, they're helping them learn to control their own behavior."
It's also worth remembering that reading aloud doesn't have to stop after kids hit the 3-year-old mark. In 2017, Scholastic released the "Kids and Family Reading Report," which surveyed children and parents about their reading habits. Liza Baker, the executive editorial director at Scholastic, told The Washington Post that she found family reading time can be more about the bonding experience, rather than a literacy lesson.
"As they become independent readers, we tend to let them go, but even kids in older demographics love nothing more than that time with their parents," she said. "We're blown away that kids time and again said the most special time they recall spending with a parent is reading together."
Basically, reading time has a whole lot of hidden benefits for both parents and kids. It also means you have an excuse to reread Harry Potter and not feel weird about it. So, yeah. Do it. Do it right now.
The 'Inflatable Hunk' Pool Float Is Here To Spice Up Your Summer
Posted: 22 Apr 2018 07:33 AM PDT
You'll be the envy of all your friends floating around with this guy
It seems we may just be wriggling slowly free from the death grip of Old Man Winter. That means we can finally start thinking about some summer fun — barbecues, beaches, and of course, floating for hours in a pool wrapped in the arms of a dude with a six-pack and a smile.
Introducing the latest summer must-have — The Inflatable Hunk Pool Float. This fetching float is the ultimate pool buddy. He'll carry you around the pool all summer long and even hold your cocktail while he's at it. How many real life dudes would do that for you? The best part is he can't bitch and complain and tell you to get out of the pool already and make the kids some lunch because, well, he's made of plastic.
According to Amazon, the float is made of "sturdy rubber" and inflates to 2.7 by 2.4 feet. All we need to do is plop in a cocktail, throw on some sunscreen, and "lie back and admire the view." Count me in.
What a time to be alive. There are so many options to float around in this summer. If a dude full of hot air isn't your jam, there's a giant unicorn that can fit you and six of your closest friends, a lounger in the shape of a wine bottle to get all your pasty white winter body tan, and even a dill pickle. Because who doesn't want to hold onto a dill pickle while they soak up some rays?
Don't have a pool available? No problem. Just set up one of these giant unicorn sprinklers in your front yard and bam — hours of water fun for you and yours.
The inflatable hunk has gotten some good reviews from customers. One customer, who nicknamed her float "Chad" said it was "a huge hit at a bachelorette party." Apparently, Chad "spent the whole weekend holding various babes afloat, and his muscles were a warm embrace that every gal enjoyed."
Rawr.
Another commented that the float, whom she named 'Stavros,' was high quality and easy to inflate. Her "boyfriend earned lots of adoring looks, compliments, and high-fives from friends." Oh, and she named him "Stavros," so that's exotic.
And should you get bored of floating around all day in the arms of your hunk, consider pairing your purchase with an Inflatable Hunk Ring Toss game.
They really have thought of everything.
Jimmy Kimmel Wishes Son Happy First Birthday In Sweet Instagram Post
Posted: 22 Apr 2018 05:28 AM PDT
Kimmel's son Billy endured two open-heart surgeries in the last year
Jimmy Kimmel's son Billy underwent emergency heart surgery at just three days old, after being diagnosed with congenital heart disease. Ever since, Kimmel has used his show as a platform to bring awareness about the importance of access to quality, affordable healthcare for children everywhere.
A year after that harrowing experience, Billy is celebrating his first birthday — and the sweet Instagram post will make you teary in the best way.
"A year ago today, God gave us this tough little guy," Kimmel writes.
"Today we thank the nurses and doctors at Cedars Sinai and Children's LA who saved his life, and those who shared thoughts and prayers."
Kimmel has been vocal about the physicians and nurses who came to Billy's aid throughout the last year. After a year of heart surgeries, Kimmel and his wife, Molly McNearney have also been hugely vocal about their son's health and recognizing not every sick child has access to the same excellent healthcare treatment as Billy does.
Kimmel and McNearney have brought attention to CHIP, the Children's Health Insurance Program, a lot in the last year. Before renewing the funding for CHIP earlier this year, Congress' inaction led to the funding completely running out for the first time since its inception. Since the program services about nine million American children, Kimmel brought the matter up on his show — pressuring Congress to act. Eventually they did, but the fact that the safety and health of so many children and families was temporarily jeopardized is inexcusable.
Billy Kimmel has endured two open-heart surgeries during his first year of life and will likely undergo a third when he's a bit older. Even in his birthday post dedicated to his sweet son, Kimmel was thinking of other kids like Billy and urged people to get out and vote for candidates who can be relied upon to make the right decisions when it comes to providing excellent, affordable healthcare for all kids.
"We cannot stay quiet," Kimmel writes. "Please wish Billy happy birthday by REGISTERING TO VOTE!"
The Struggle To Find A Good Waxer For My Lady Bits
Posted: 21 Apr 2018 06:00 PM PDT
Finding a good lady groomer is more difficult than choosing a gynecologist.
I don't get weirded out about doctors looking at my in-between because that's so clinical. Sure, your stuff is being violently prodded by metallic things while some chick in a nurse's outfit is standing in a corner watching, but at least you're partially covered with a paper gown. My doctor even puts a paper-towel sized sheet over my legs and makes a curtain to hide behind like he's some kind of Wizard of Vag. And that's great, because then I don't have to see his face and analyze every expression and wonder why the heck he's smirking, smiling, frowning, or looking liked he's just plain frightened of my lady junk. One time he even asked me if he could bring some interns in to check out my stuff, and I said, "Sure! The more the merrier!"
That's how much I don't care.
But going to a waxer is different.
Without the white medical coat, the stethoscope, and the Harvard degree, things take on a totally different vibe.
Things go from clinical to peep show real fast when you're lying on a table, butt naked from the waist down, waiting for someone wearing jeans and a t-shirt to go poking around your in-between. Even if they're wearing a pair of those pink scrubs, I'm not fooled into thinking that they're nursey or doctory. There's a place just down the road from my house where I could go buy my own scrubs if I wanted to. I could wear them everywhere every day, but that sure doesn't mean you should let me give you a colonoscopy.
So finding someone who makes you feel comfortable and trusting is kind of a big deal.
After trying a few different people, I had finally found one that I loved. The pain level was low, the conversation was fun, and the awkwardness wasn't even an issue because we were having such a good time talking that I totally forgot she was grooming my cracks and crevices.
Then one day I received the call that no waxee ever wants to receive: She had left to take another job. A better job. A job that didn't involve looking at my vagina.
She was going to be a hairstylist.
She was leaving the south and heading north.
She was moving uptown, and my downtown was gonna suffer.
It was like my marriage was ending and I had to start "dating" again, and every first date involved letting the person see my crotch up close. So basically I got a divorce and became a whore.
Last week I tried the third in what was turning out to be a very long line of rebound waxers.
This new girl was very quiet. "Quiet" as in she didn't say a word. There was no music in the room either. So basically I was just lying there, pantsless, legs akimbo, in a room so eerily quiet that you could hear a pubic hair drop. That kind of silent awkwardness is just not OK with me. I like chit-chat. I like to tell jokes. I like laughter. I like singing. I like to yell out inventive curses as the wax is brutally ripped off of my nether parts. (Sweet Baby Jesus on a Tilt-a-Whirl and Holy Ballsack are two of my favorites.)
But this girl wasn't having that.
Plus, she had long hair. We're talkin' Crystal Gayle, '60s Cher, Duggar girl kinda long.
Do you know what happens when someone with long hair is waxing your in-between? Their hair dangles around down there. It dangles all over your lady junk. And just as you're starting to make peace with an unanticipated and newfound lesbian fantasy, it stalls out when you recognize that her hair might get in the wax, causing the two of you to be stuck together in the most awkward of ways for all of eternity. And what do you do when you have another chick permanently attached to your lady garden? What kind of life can you have? What kind of job can you get aside from becoming a weird porn duo or a Sideshow Freak?
And this whole time the room is so damn quiet that your mind can't stop over-thinking everything.
Normally when you have a stranger down in your valley, you really don't wanna focus on it too much. You want distractions. So once again you're missing your old waxer. You're missing the funny conversations you had. You're missing the way you both sang along to all of the cheesy '70s love songs she used to play. You're missing ALL of the things that took your mind off of the fact that your lady hair was being violently removed at a follicular level.
Then, as you look up at the ceiling praying for this to be over, you notice a water stain and you start laughing and comment aloud that it looks exactly like a vagina.
But there is no acknowledgement that she heard you.
And there is no laughter.
There is only more awkward silence.
Even though that water stain TOTALLY looks like a vagina.
You know that your old waxer would have agreed. Your old waxer just "got" you. Your old waxer laughed at all of your jokes.
Your old waxer had short hair and she DID NOT get that short hair ANYWHERE close to your lady junk.
I miss my old waxer. I miss her bad.
If you see her, please tell her to look for me. I shouldn't be hard to find.
I'll be the one that looks like she's smuggling Horshack from Welcome Back, Kotter in her bikini bottom. Or has a chia pet growing out of her pants zipper (Va Va Vagina!).
There's also a good chance that you might catch me on an episode of Finding Bigfoot. I have big feet, I'm tall, and without a waxer, I'll have so much excess body hair that I'll practically be begging to be the target of an Animal Planet investigation.
If I'm sitting by the pool one day and see people with binoculars and a giant net moving around in the bushes making Sasquatch calls, I'll totally know what's up.
When I was a little girl, I always dreamed that I'd someday be on a TV show. I guess I just pictured a TV version of Annie or a sort of Carol Burnett Show-type situation. Y'know, something that could really showcase my hilarious pratfalls and singing abilities. I never really imagined that it would revolve around my hairy vagina.
Little girls have lots of dreams, but that's not usually one of them.
At least I hope not.
10 Ways To Avoid Picky Eating From The Start
Posted: 21 Apr 2018 06:00 PM PDT
Mealtimes with a little one can be stressful. As a parent, it's easy to feel defeated when your child refuses everything green, or anything that is not animal shaped. I often have parents come to me completely defeated after feeding their toddler nothing but snack foods for days, because they simply refuse to eat anything else.
As an occupational therapist, helping parents understand their little ones' eating preferences is one of my favorite things to do. I'm a complete foodie now, but I haven't always been. I used to be an extremely picky eater; I survived most of my childhood eating only buttered noodles and grilled cheese. It wasn't until I was in OT school that I was able to expand my diet, and now I love teaching parents the most effective ways to expand their child's diet from the beginning.
Here are my top 10 ways to avoid picky eating from the start:
1. Play with food before eating it.
As a child is still learning about the world and exploring new textures, a new food can be overwhelming. It is vital that, before expecting our little ones to eat a new food, we first allow them to explore that food. Get messy! Talk about the texture, smell, color, size and temperature. Then get creative! I love creating artwork with food and building structures out of food.
2. Never force feed.
This is a big one. Force-feeding your child can create a negative relationship with food, even into adulthood. Contrary to your goals, it may actually lead your child to eat even fewer foods. It can also lead to poor self-regulation around food. We want children to be able to learn how to control how much they eat and develop a healthy relationship with eating. Force-feeding will do the complete opposite! So, don't force feed, never use the phrase "eat it," and avoid bribing your child into taking a bite.
3. Let your child be in control.
This one is hard for many parents. Food is personal for everyone, including children. When children feel out of control, they become behavioral and may refuse all foods, often even highly preferred ones. To avoid this, always give your child a few choices during mealtime. Offer carrots, cucumbers or broccoli and let your child choose. Try to always include one preferred food in those choices.
There will be times when they choose nothing, and it's important to be okay with that sometimes. As hard as it seems, the best thing you can do is to accept that that is where they are on their journey that day and move on. Don't make a big deal out of it and they won't either.
4. Make food a social activity.
Sitting down and having mealtime as a family is important. Whenever possible, try to sit down at a table to have a meal with your family. Food is an important part of every culture, and it is very social. It's important that parents model good eating patterns for their children – and family meal time takes pressure off the child to eat because everyone is enjoying the food.
5. Offer a variety of foods to your child.
It is easy to get into a routine and feed your little one the same foods each week, but this often leads to picky eating. Mix it up and try new flavors each week. This will help prepare your little one for a balanced diet in the future.
6. Never use food as a reward.
It's easy to offer a child their favorite cupcake in exchange for getting dressed, but using food – and especially foods loaded with sugar – as a reward is a slippery slope. It not only creates unhealthy eating habits, but may also lead to overeating in the future, because children learn to reward themselves with food as they get older.
7. Introduce foods multiple times.
If your child does not like the food on the first try, it's okay – keep trying. It is completely normal for a child to reject a food when it is first introduced. In fact, it can take anywhere from 10-20 times just seeing a food before a child will try it. Don't give up and keep introducing new foods. Just remember, do not force your little one to eat the food; let them try it when they are ready. Your job is just to keep putting it on the table.
8. Let them get involved in cooking.
It's not always easy to build in the time (or deal with the mess), but allowing a child to be involved with mealtime prep not only fosters a sense of achievement, but it helps children understand and trust what is in the food that they're eating. When kids are involved in the cooking process, they are much more likely to try new foods.
9. Keep mealtime fun.
Mealtime can often become stressful with a heavy focus on making sure that our little ones eat a fully balanced diet. This puts a ton of unneeded pressure on our little ones and makes mealtime more difficult. Keep conversation light during mealtime and make it fun! Talk about your child's favorite play activities, ask about friends, and laugh at the table. Eating should be fun!
10. Allow your child to refuse foods.
Yes, mamas… it is okay to spit food out! We never want our children to feel like they have to finish a food if they try it. It is extremely important that kids know, if they decide to try a food, they do not need to finish it.  They can even spit it out if they don't like it. Some kids simply will not like certain foods and that's okay! As adults, we also have our food preferences. If your child refuses outright, start by asking if he or she will allow the food on their plate without any pressure to eat it. They may still refuse (and that's okay!). To start, just having it on the table is enough.
5 Reasons I Indulge My Kids — And Don't Feel Guilty About It
Posted: 21 Apr 2018 06:00 PM PDT
1. The complete joy reflected in their tiny faces.
When I let them know that YES it's a school night, and YES they can have one more cherry Popsicle before bed, sugar be damned, is priceless. While rules are important and provide much needed structure, relief from those rules every now and then is a soul affirming form of gloriousness that every single person who has ever allowed themselves one more of anything intimately understands (what's up, Trader Joe's dark chocolate peanut butter cups? I see you).
2. Life is short and lots of bad things happen.
Just read the news on a semi-daily basis and you know exactly what I'm talking about. I'm not advocating an uber-privileged downward spiral into buying every toy on your kid's Christmas list in July out of fear of the unknown. However, accept that our time on this planet is shorter than we would all probably like to admit, and go the extra mile to enjoy one another.
When your child begs you for one more kiss while they are getting into your spouse's car to go to school and you are running late to your very important job, stop and indulge them with one more kiss. And yes, maybe another one after that.
3. It teaches thoughtfulness.
Giving a surprise gift once in a while for no reason other than "I was thinking of you…" teaches my sons the value of being thoughtful past holding the door open, and saying please and thank you. I'm talking a new Lift the Flap book that caught my eye on my lunch break, or a pair of wind up teeth from the locally owned toy store. (Creepy? Not to a four year old.)
Is gift giving the most important way to show that you care? Nope, and you better believe that I teach them all of the other ways as well. However, flowers, a thoughtfully written note, a painted rock that they found in the yard gifted during a time of hardship or joy, can mean so much.
4. Memories have to be consciously and actively made by parents, relatives, and people who care.
Trips to the park when it's really not convenient, going to see the red panda at the zoo in the blazing heat when its crowded because your four-year-old loves the red panda, allowing your little guys another 15 minutes outside to catch the fireflies that are now glowing outside their evening window. An extra book every other night when you know, and they know, the bedtime book limit is three. An extra sliver of cake on a birthday that is, or isn't, theirs. An extra toss up in the air to pretend to be an astronaut when your shoulders already ache. One. More. Snuggle when you are just tired AF.
5. It feels right and just.
Sometimes I see something (a piece of chocolate wrapped up to look like a bug), or think of something (I bet the boys would love a half an hour car ride through spooky woods out to an old covered bridge), that I just know one (or both) of my sons will truly delight in, and something inside me whispers "just do it!"
Granted, I have ignored this tiny whisper when my husband and I are in rent-week mode and barely able to put that extra tank of gas in our cars. Or when I knew it wasn't ultimately going to work out for one reason or another.
However, when I can, I do, and I have never regretted it.
Check Out These 10 Top-Rated Beauty Products On Amazon
Posted: 21 Apr 2018 06:00 PM PDT
There's no doubt Amazon is the holy grail of Internet shopping. You can get quite literally anything and everything you can possibly think of, and if you're smart, you have Amazon Prime, which means you could get your treasures in two days.
The thing about the treasure trove that is Amazon is that it is a mecca for those of us who are beauty enthusiasts. There are literally hundreds of pages full of products, and now, Amazon has a new service, where for a small fee, you can sample some beauty products before you buy the full size. What a time to be alive.
If you're anything like me, you scroll through pages and pages of reviews, trying to decide if a product is worth the purchase. Well, we've done the heavy lifting for you.
With over 11,000 positive reviews — including this one: "This stuff is literal magic mixed with unicorn tears…" – Amanda Young — this is definitely worth checking out. Because who doesn't want magic mixed with unicorn tears?
This product has almost 11,000 reviews, and dozens of uses. As this review points out: "Wonderful product! I use it as a facial astringent and also in my homemade yoga mat spray with essential oils! Great product will buy again!" – Sj773
These weird and wonderful little things have over 1,600 reviews, including this hilarious (and spot-on) review from an anonymous Amazon customer:
"Never has a foot care product taken me on such an emotional journey. Let's go through the phases and emotions I experienced using this product:
1. Shame. I was ashamed of the condition my feet were in. Too bad for a pedicure, nobody wants these feet in their face.
2. Curiosity: Hmmm…. does this ACTUALLY work?
3. Bravery: Yep, I'm gonna buy it. Let's do this…"
We'll let you check out the rest of the review yourself, but let's just say this review is so hilarious that you'll want to get the product just to see how accurate it is.
Look, if you can remember Britney Spears back in her schoolgirl outfit days, I hate to break it to you, but you could probably use a night cream.
"Mmmm! As soon as I applied this for the first time it felt so luxurious. I have been using a drugstore brand face cream for a year or so and I immediately noticed the difference in quality. I am someone that doesn't like to wash her face at night — I know, I'm bad! But having a nice quality facial cream that I know is going to help keep my skin looking young is a great motivator to get in my bathroom to get the job done!" – Jennifer Bowman
Himalayan pink salt is good for more than just lamps and cooking; it also makes this scrub with over 1,800 reviews.
"I made my husband use the Himalayan salt scrub on his lower back because it was hurting. He was skeptical but he's now a fan! He said it felt like sand was being rubbed on his back, then said "oh it's turning warm!" 30 minutes later I asked if he wanted to use some icy hot and he said no, his back wasn't hurting anymore! How awesome!" – Alayna Schmidt
You can't get high from it, but you can get smooth skin, so that'll work too, right?
"This has been my favorite beauty product find. After spending 5 years in Florida playing volleyball on the beach 4 days a week I had sun damage on my forehead even with using sunblock and spf 100. This lotion has done wonders for taking sun damage away. Also, I noticed my skin is softer than silk." –RavenPonytail
If you use any sort of heat on your hair (and let's face it, that's most of us,) you need a good heat protectant. But which one? Why not let others do the hard work of testing them out and then follow their lead. And this one seems to be worth following.
"Before I started using this product my hair would always seem dry and I would get split ends 2-3 weeks after getting my hair cut. Now that I use this daily on my hair before using any type of hot tools, I don't notice my ends breaking nearly as much and my hair feel's soft and looks great. A HUGE plus is that it smells FANTASTIC. Definitely will continue using." — Joyce
BaByliss is one of the best companies for hair tools, and this blow dryer has over 2,100 reviews. Seems like a dream for those ladies with thicker hair.
"Dries very fast without a lot of heat. I have extremely thick, coarse, horse type hair. Hairdressers tremble when I walk in. Lol! My old dryer would get very hot and dry the outside of my hair without penetrating to the hair underneath so it would take forever to get it all dry and I would be sweating afterwards. I hated doing my hair. This dryer penetrates all of the hair and gets it done in a fraction of the old time. A huge benefit is I don't get hot and sweaty either! I can't say enough. I never knew a hair dryer could make such a difference. Oh! and my hair isn't as frizzy either! Best beauty purchase I've ever made!" — James Bowen
Many of us would agree that the flat iron was one of the greatest hot tools ever invented.
"This straightener is great especially for the cost! It's light weight and has a cord that doesn't get tangled and is long enough so you have a lot of room to work. It heats up very quickly and just glides down you hair making it so easy. I have wavy, thick hair and it only takes me about 15 minutes to completely straighten my hair. It also comes with a glove to use, so you don't burn yourself when styling…" – Meghan G. Ramsey
This gorgeous brush set has 14 pieces and almost 2,000 reviews. BRB, buying one now!
"This brush set is amazing!! Especially for the price. They are soft, blend creams, liquids and powders wonderfully on the face. The eye blending brushes have quickly become my favorite and my normal go-tos. Will definitely be purchasing more soon." — Bianca M.
Now obviously, these are all buy at your own risk. Do your research and make sure the product is something you should be putting on your body. Ask questions if you must, and read the reviews. And then tell us what product you're loving on right now.
SaveSave
You are subscribed to email updates from Scary Mommy.
To stop receiving these emails, you may unsubscribe now.
Email delivery powered by Google
Google, 1600 Amphitheatre Parkway, Mountain View, CA 94043, United States