---
5 Anime Shows That Were Needlessly Censored
Posted: 20 Apr 2018 04:04 PM PDT
,Anime covers a wide variety of genres and themes aimed at different audiences. Sometimes, it can get quite surreal. From bizarre monsters to dark storylines to unconventional ways of addressing adult themes, anime can make people uncomfortable. Unfortunately, this discomfort can lead to scenes and even characters getting the infamous black bar for the most absurd reasons. Whether it's to protect younger audiences or obey broadcasting laws, here are five anime moments that were needlessly censored.
Tokyo Ghoul
Tokyo Ghoul follows a group of carnivorous creatures known as ghouls who feed on human flesh. So, it's understandable that things could get violent and gruesome very quickly. But unfortunately, the anime gets an excessive amount of censorship.
Tokyo Ghoul is a very graphic tale. Ghouls not only eat humans but stab each other and even rip off toenails (ouch!). As a result, the series has been censored quite a bit. Blurry black shadows cover bloody or dismembered body parts and beams of light obscure visible wounds.
But, the most common method of censorship that the series makes use of color inversion. During gruesome fights, the entire scene receives a different, opposite color scheme from the original. In episode 2, "Incubation" Nishiki has almost beaten Kaneki to death and is about to kill Kaneki's friend, Hide. Nearing death, Kaneki remembers first meeting Hide and how quickly they became friends.
Filled with memories of how Hide is always there for Kaneki, the half-human half-ghoul summons his kagune for the first time, stabbing Nishiki multiple times. The aftermath is a bloody mess that covers the entire overpass. However, instead of letting fans see the blood spatter, the animator chose to invert the colors, taking a modern and stylistic approach to gore and censorship.
Even so, there's no place for censorship when a series uses extreme violence as a way to drive the narrative.
One Piece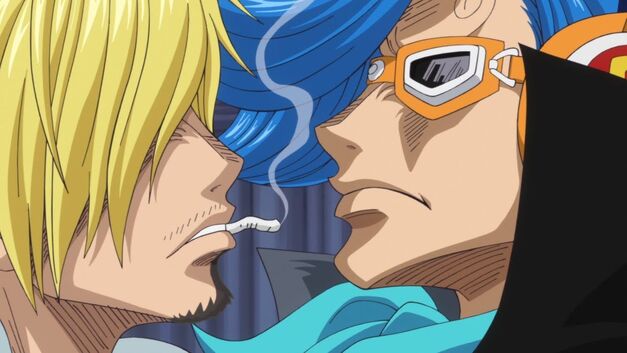 Japan's broadcasting rules differ from those of Western countries. While some things are not a big deal to include in Japanese TV shows, in the US, it may be a whole different story.
That was the case when 4Kids Entertainment acquired the TV distribution rights for the English market of One Piece, an anime about a group of pirates and their adventures. When the company bought the rights, they didn't realize the show contained so much inappropriate material. So they had to censor and even cut out essential story arcs. This created a lot of problems for the show, as their edits created plot holes and left viewers confused.
One of the most obvious edits 4Kids made was swapping Sanji's cigarette for a lollipop. They also changed storylines that featured characters dying to them being held captive and never referenced again. 4Kids even went as far as to change the skin color of characters from black to white to avoid racial stereotypes.
Yu-Gi-Oh!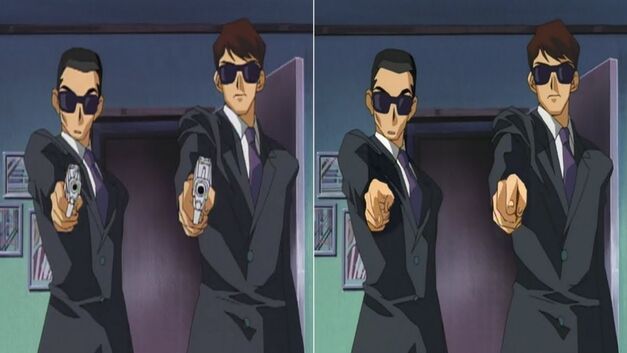 Another anime show that suffered heavy censorship from 4Kids Entertainment was the card game anime, Yu-Gi-Oh! In 4Kids' defense, their target audience was young children, and the content featured in Yu-Gi-Oh! wasn't exactly meant for kids.
Even so, 4Kids changed Japanese references and characters' names to be more suitable for an English-speaking audience. Mention of hell or implications of death were removed or replaced with the Shadow Realm, a place where souls stay forever. But, the most bizarre censorship came when animators replaced lethal weapons like guns with a menacing index finger.
In the episode, "Duel With a Ghoul," two men burst through a door and point their fingers at Seto Kaiba and he leaps through a glass window because the fingers were threatening his life. Viewers can understand why someone would jump out of a window when confronted with a gun. But in the 4Kids adaptation, Kaiba looks like he'd rather die than get reprimanded by the men in black.
Sailor Moon
When Sailor Moon first arrived in the US in 1992, LGBT characters on TV were a rarity, and same-sex couples were basically unheard of. So when the series made its way to the US, DiC, the licensor, decided that sailors Neptune and Uranus had to change. Instead of being lovers, for the English-dubbed version, DiC Entertainment chose to turn them into cousins.
While DiC managed to change the context of a few scenes, the original intent was obvious. This caused a few awkward moments throughout the series, like when Neptune and Uranus discuss their first kiss and the flashback features both scouts kissing. It seems like at that time, it was better to highlight a romantic relationship between cousins instead of a lesbian couple.
Beside not featuring lesbian couples, DiC also removed gay men from the series. Instead, they changed these characters into women voiced by female actresses.
Yo-kai Watch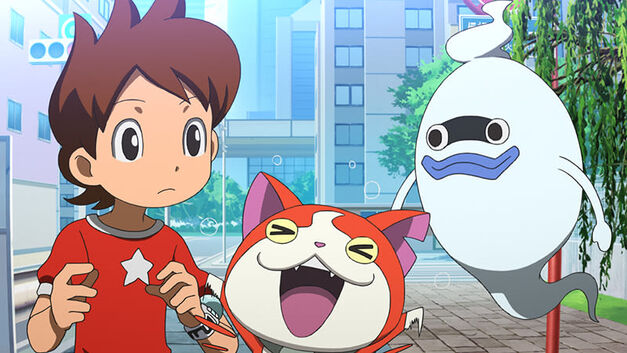 Yo-kai Watch, a game-inspired anime that creatively explores emotions has a G-rating in Japan. The series follows Nathan Adams and his Yo-kai friends who go on amazing adventures together stopping other Yo-kai from creating problems for humans. But to broadcast the show in the US and make it suitable for its audience, Disney XD had to make a few changes.
While Disney XD changed some Japanese names so the characters would be more English friendly, there were a few scenes that were unnecessarily revised. In one episode, Nathan and his friends have a sleepover and want to stay up late to watch adult programming, which included watching cute girls in bikinis.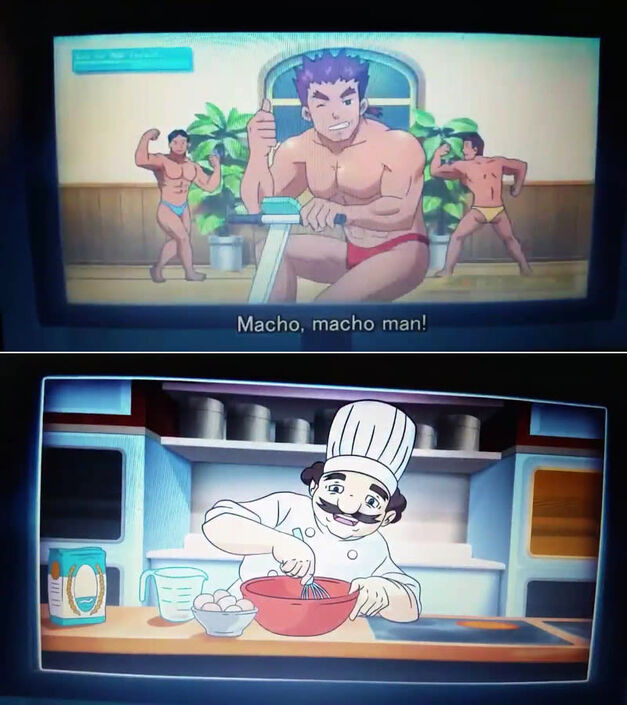 But, in the English adaptation, they are less excited about the show. Also, the girls' bikinis are exchanged for one-piece bathing suits and shorts. Also, in the Japanese version, the boys watch a show of muscular men exercising in speedos, but the animators swapped it out for a cooking show.
The post 5 Anime Shows That Were Needlessly Censored appeared first on FANDOM.
Who is Peter Dinklage Playing in 'Avengers: Infinity War'?
Posted: 20 Apr 2018 03:26 PM PDT
Peter Dinklage is no stranger to the Marvel Universe. Before he was cast in a secret role in Avengers: Infinity War, he was terrorizing the X-Men over the in FOX universe in X-Men: Days of Future Past as Bolivar Trask. Now he's taunting the Avengers in Infinity War, at least we think he's taunting them, if the latest speculations are true.
If you're curious about about this Game of Thrones actor's role in the film and don't mind potentially being spoiled, let's take a look at the current theories about who he could be playing.
Corvus Glaive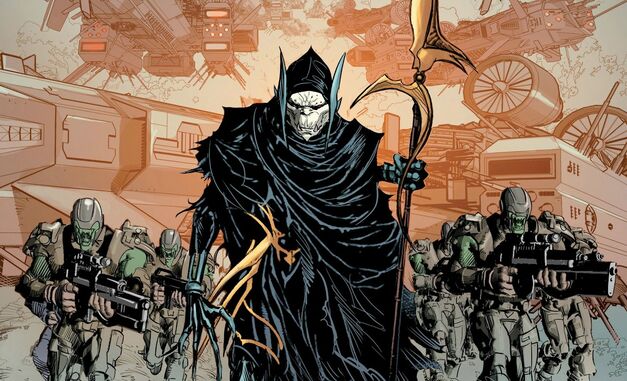 Peter was first announced to be joining the cast of Infinity War back in January of 2017. Since then fans have been wondering which character Peter would be playing or voicing. Peter's name was spotted on the film's poster as recently as March of 2018, which further fueled the fan theories.
The current theory is that Peter will be be voicing one of Thanos' Black Order members, Corvus Glaive. Motion capture artist Terry Notary will be doing the performance capture for Cull Obsidian, but fans believe they can hear Peter's voice for Corvus in this new Infinity War clip.
Different voice actors have recently been named for the film, including Fargo's Carrie Coon, who's voicing and doing the motion capture for Proxima Midnight. It was also recently confirmed that Tom Vaughan-Lawlor would be voicing and doing the performance capture for Ebony Maw.
Pip the Troll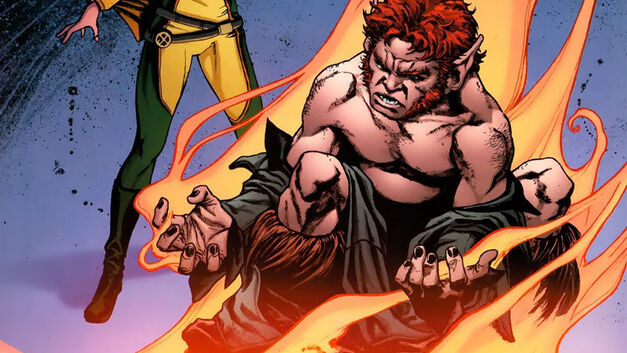 The first fan theory was that Peter would be playing a Marvel character named Pip. Pip was one of Adam Warlock's companions when Adam was part of the Infinity Watch. Adam and Pip became friends when they escaped the Magus' control. At one point Thanos destroyed Pip's mind, but Adam restored him with the Soul Stone.
The Soul Stone is the last Infinity Stone to be discovered in the Marvel Cinematic Universe. While this is a plausible theory, Adam Warlock is not in Avengers: Infinity War, so there's no way this particular storyline could take place exactly how it did in the comics.
Eitri, King of Nidavellir
Another character whom Peter could be playing is Eitri, the King of the Nidavellir Dwarves. Eitri is a likely choice because of his connection to Thor. We know that Thor is going to need a replacement for Mjolnir, which he will get in Infinity War. Stormbreaker, Thor's new weapon, just so happened to be forged by Eitri in the comics. This could be how Peter factors into the film.
So, is Peter voicing Corvus? Is he playing Pip or Eitri? Perhaps he is voicing Corvus AND playing one of these new characters. Either way, we'll find out soon!
Avengers: Infinity War hits theaters on April 27, 2018.
The post Who is Peter Dinklage Playing in 'Avengers: Infinity War'? appeared first on FANDOM.
'Drag Race' Exclusive: Mayhem on Who Should Have Left, Her Dream All Stars Cast
Posted: 20 Apr 2018 02:43 PM PDT
Spoiler alert: This post contains spoilers from Episode 5 of RuPaul's Drag Race Season 10. Proceed with caution.
After walking into the Drag Race workroom as a legend of the Los Angeles drag scene and then winning the first challenge of Season 10, it seemed that Mayhem Miller was going all the way. But after failing to wow the judges in this week's improvised Bossy Rossy Show challenge, the SoCal queen was forced to exit in 10th place.
FANDOM caught up with Mayhem on the morning after her elimination — and after a night in which "everyone made sure I felt the love and made sure I felt the vodka, too" — to find out more about her experience on the show.
The queen explained that she usually works with designers to ensure she looks good on stage, so winning a design challenge taught her that she could make her own costumes and still slay. But life in the workroom isn't all fun and games, and she admitted that in a sea of big personalities, some queens just wouldn't allow girls to have a moment.
"You couldn't get a breath in sometimes," she said. "It was like being hit with a giant tidal wave over and over again and every time you come up for air you would get slammed back down again, so it was exhausting to have to deal with girls trying to pull focus all the time."
On this week's episode of Untucked, Asia O'Hara said she felt that Mayhem was currently the weakest link and the one she'd choose to go home, but it turns out Mayhem felt the same way about Asia.
"Her performance in the challenge I felt wasn't strong," the queen told FANDOM. "And her runway look I felt didn't follow the description that we were given. It was supposed to be denim and diamonds with a strong country flair … I didn't feel any country from it."
If Mayhem appears on a future season of All Stars, her dream cast is unsurprisingly filled with her SoCal sisters, including Ongina, Jasmine Masters, Delta Work, Mariah Balenciaga, and Morgan McMichaels.
"Of course I would love to have Detox cause she's one of my best friends as well, but she's a rowdy person. She'd be one of the girls I'd be like, 'Okay, shut up now,'" she said. "We just had a season full of New York girls, why not have all California girls this time."
But before we get another All Stars, we need to crown a Season 10 winner. And Mayhem's early elimination proves that anyone could leave at any time. But based on this week's episode and the season as a whole, here are our weekly power rankings of the remaining queens.
9. The Vixen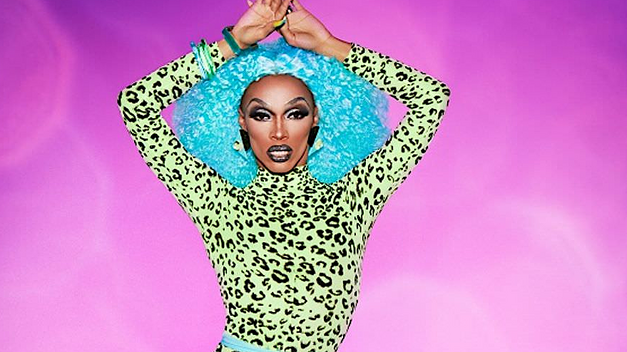 After weeks of skating by with lackluster looks, The Vixen was finally in the bottom for the first time this week. It feels like they've been keeping her around for the drama she causes, but after not starting any fights this episode (and even making up with Eureka), perhaps next week will finally be her last.
8. Monét X Change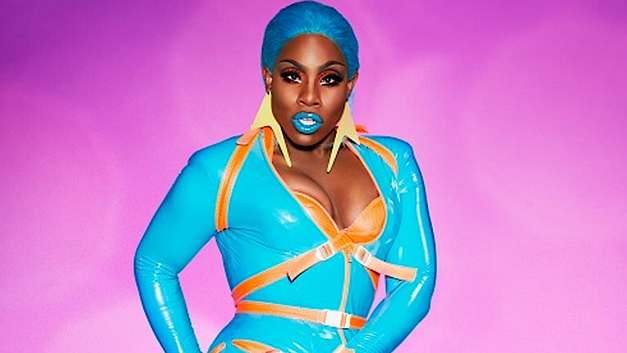 It doesn't feel good to place such a talented queen so low on the list, but after lip syncing for her life twice in a row, Monét is going to need to really change her game plan to turn this ship around. And while it certainly feels like she can redeem herself, she is struggling to understand why the judges are placing her in the bottom, which makes it a lot harder to fix the things she's doing wrong.
7. Kameron Michaels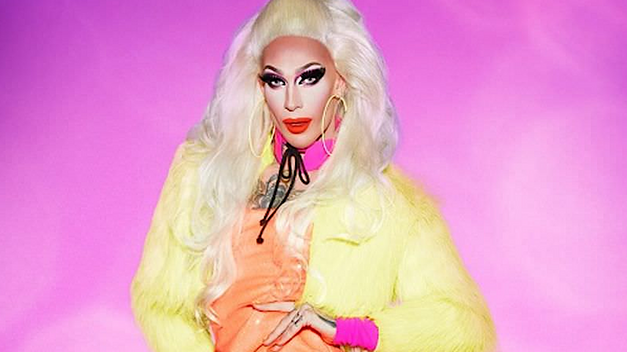 In the improv-heavy challenge this week, Kameron proved that not only does she actually speak, but she's able to pull out some acting chops and character work that will serve her well in the future. Even still, the further we get in the competition, the more likely she is to get swallowed up by the bigger personalities.
6. Aquaria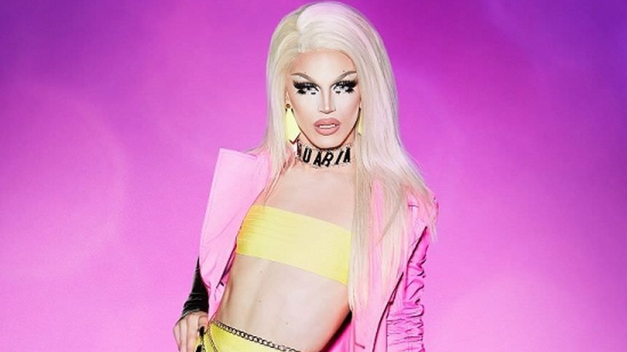 Aquaria is another queen who proved this week that she can step up to the plate and give a decent acting performance when she needs to. And it's hard to deny that this young queen knows how to turn the looks. But as we get closer to the end, queens who really know how to create crazy characters are likely to outshine her.
5. Monique Heart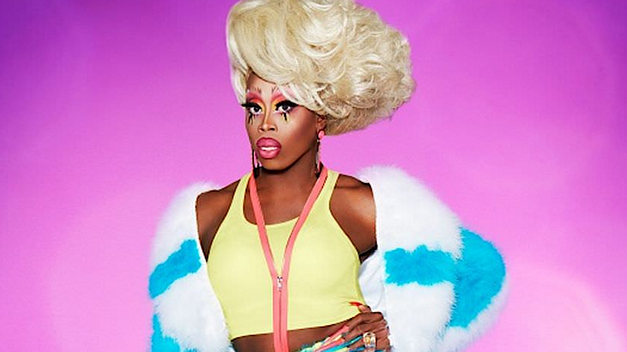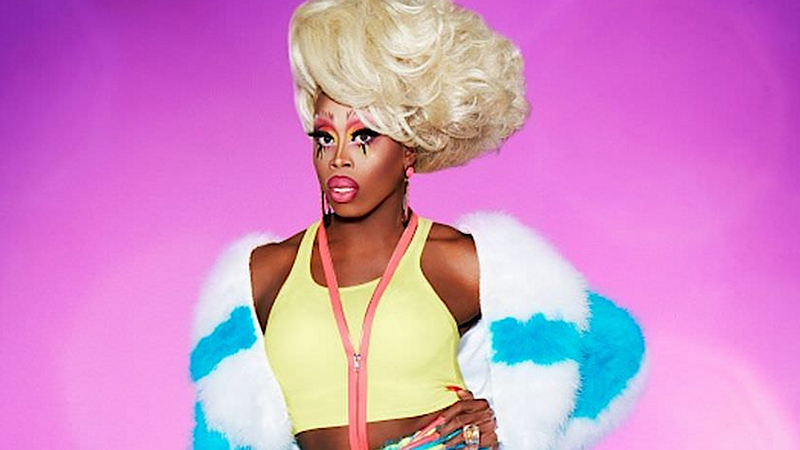 Monique was finally in the top three this week, after seeming to be snubbed week after week. The queen with a huge personality has been delivering unique looks on the runway and proved on the Bossy Rossy Show that she can make us laugh just as much in acting challenges as she does in the workroom. Now that she got some attention from the judges, it will be interesting to see where they place her next.
4. Blair St. Clair
Blair is the little ingenue that could. While most viewers wrote her off as one of the first to go home, the young queen has proven herself each week. Her Old Hollywood style helps her stand out from the rest of the queens and her theater-queen skills should come in handy in future challenges. Without a major stumble, this queen is quietly working her way to the top.
3. Asia O'Hara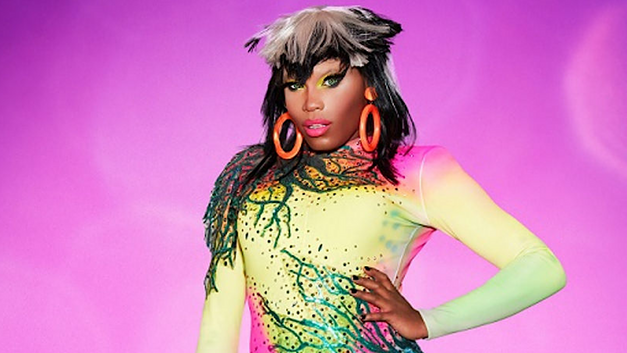 Asia landed in the bottom last week for spending more time helping others than working on her own outfits, and it's a mistake she does not plan on repeating. Already coming onto the show as a legend in the drag world, she has delivered enough over-the-top looks and is strategic enough in challenges to climb her way to the top three.
2. Eureka O'Hara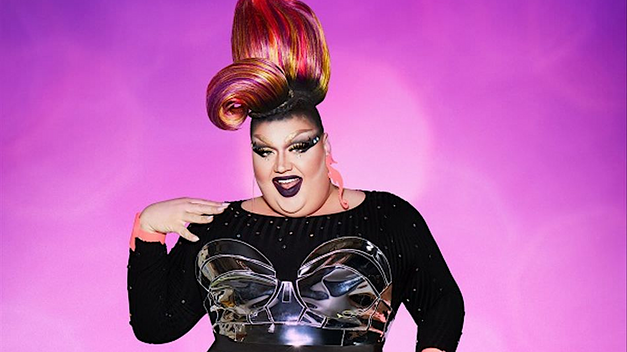 Eureka won this week's challenge thanks to her performance as a giant sexy baby and landed in the top last week as well. She seems to be over her momentary lack of self-confidence and is reminding us more of Season 9 Eureka, who seemed like she could go all the way in the competition. If she stays on this trajectory, we won't see her sashaying away any time soon.
1. Miz Cracker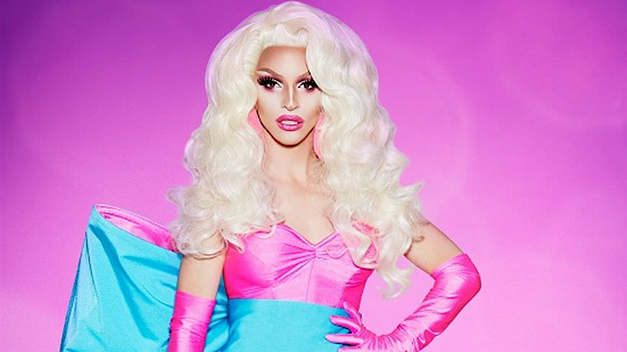 Always the bridesmaid, never the bride, Cracker seems to be in the top each week but has yet to win a challenge. But even without a win, she's still the one contestant who seems like a shoe-in for a spot in the final three. And Mayhem agrees. "I would say Miz Cracker has a full package and a fully realized character and a point of view in her drag," she said. "I think she would be a good ambassador for the brand of RuPaul's Drag Race."
'Drag Race': Miss Vanjie Is Still Stealing the Show Four Weeks After Elimination
The post 'Drag Race' Exclusive: Mayhem on Who Should Have Left, Her Dream All Stars Cast appeared first on FANDOM.
What Movies You Need to See in Theaters This May
Posted: 20 Apr 2018 02:22 PM PDT
It's tough deciding what you should go spend your money on at the theaters these days. Between the numerous releases, home viewing options, and tickets prices, it can get pretty daunting. Well, we're going to save you the trouble of deciding because we've looked at all the major theatrical releases for the month and picked out the only ones you need to see.
Here are the May movies you should make sure to screen this year.
Tully
Charlize Theron is a treasure. She always gives 100% to any role she takes. Tully promises to showcase her naturalistic talents as she plays a stressed-out mother trying to make sense of the life she's chosen. The script is written by Diablo Cody (Juno, Jennifer's Body) and the director is Jason Reitman (Juno, Thank You for Smoking). This is a team-up that has shown real dramatic chops in the past, and Tully looks like it will continue their streak of funny but deeply relatable stories about people who feel like they just don't work in the world they live in.
Tully opens in theaters on May 4 (US/UK) and May 10 (Australia).
Deadpool 2 (May 18)
It's pretty amazing that an irreverent R-rated anti-hero has become a pop culture icon. Deadpool 2 is providing audiences with even more absurd antics from the Merc with a Mouth. But, now he's going to be teaming up with X-Force against time-traveling opponent Cable. Thanks to the breakout success of the first film, Deadpool 2 has even more room to be as aggressively silly and obscene as it wants to be. From everything we've seen so far, it definitely looks like Deadpool 2 is going to deliver exactly what fans want from this kooky second outing. And if it delivers a few big surprises along the way, it could potentially outshine its predecessor.
Deadpool 2 opens in theaters on May 15 (UK), May 17 (Australia), and May 18 (US).
Solo: A Star Wars Story (May 25)
We're finally going to get a look at what Han Solo's life was like before his adventures in A New Hope and beyond. Solo: A Star Wars Story takes place ten years before the events in A New Hope and is going to give us origin stories for Han Solo, Chewbacca, Lando Calrissian, and the Millenium Falcon. We'll also get introduced to new characters like Qi'ra, Tobias Beckett, and Dryden Vos. A new Star Wars film is always a big blockbuster experience that should be seen on the big screen. Solo: A Star Wars Story looks like no exception.
Solo: A Star Wars Story opens in theaters on May 24 (UK/Australia) and May 25 (US).
Wanna dive deeper into some of these May movies? Check out our deeper looks at the trailers for Deadpool 2 and Solo: A Star Wars Story!
The post What Movies You Need to See in Theaters This May appeared first on FANDOM.
Nintendo Labo Is Weird And Bizarre And That's Exactly Why It Will Work
Posted: 20 Apr 2018 12:38 PM PDT
Nintendo has always made a name for itself by doing what other companies won't, sometimes despite industry trends. The original NES helped resuscitate a waning home console market, the Nintendo 64 introduced the analog stick, the Nintendo Wii defied all expectations, and the Nintendo Switch is proving that no one knows what gamers want more than Nintendo with what will potentially go down as their most successful game system to date.
So why then is Nintendo, a company known for pushing new boundaries, turning to hunks of cardboard for their next bold vision with Nintendo Labo?
Back to Basics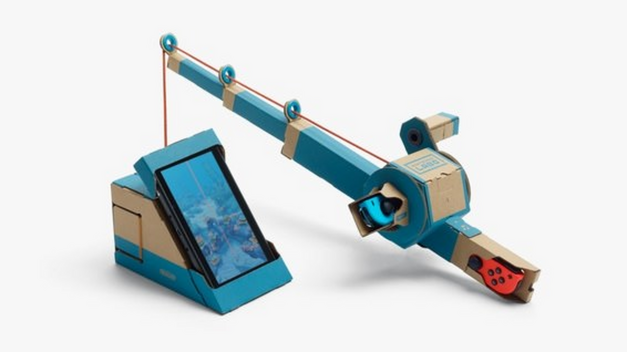 With the Nintendo Switch, the Japanese gaming giant found something special. The console combines portability, ingenious design, and strong underlying hardware with an accessible lineup of indie darlings and first-party powerhouse releases. It's quickly becoming the must-have game platform of this era.
This isn't to say that everything Nintendo touches turns to gold, necessarily. The Nintendo GameCube, despite being a staple of my own personal childhood, is statistically not known as a very successful console. The Wii U is one of the company's worst commercial failures of all-time and, no matter how many amazing Zelda and Mario games they continue to make, there will always be a franchise that fans feel is wrongfully neglected or mishandled *cough* Metroid *cough.*
Sometimes though, innovation is at its finest when you strip away complexities and just get down to what's actually fun to do and use. While Labo might just be hunks of cardboard, if you look at things literally, when combined with a Nintendo Switch and the creativity of a child, it can be anything you want it to be.
Right now it's being sold in two primary kits: the Variety Kit and the Robot Kit. The Variety Kit includes the parts to create two RC cars, a fishing rod, a house, a motorbike, and a piano. All of that will cost you $69.99, which seems expensive, but when you consider how much comes in the box for someone that already has a Switch that's actually quite a lot of toys. And that's an important to distinction to make: this is a toy kit.
Kids have been playing video games, building things, and creating small toy model replicas of cars and planes for decades — Nintendo Labo combines all of that together in one package.
Sense of Ownership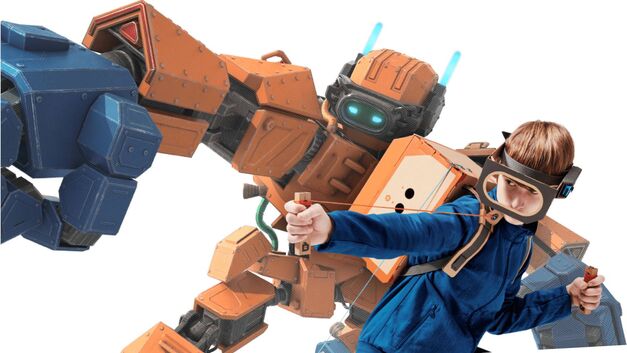 Anyone that's ever spent any amount of time with a kid in recent years knows that there is an insane obsession with games like Minecraft and Roblox. It's really no mystery, it's the natural evolution of things like LEGOs and Lincoln Logs, without the post-play cleanup.
Creating something in a game is lots of fun and limitless, but you can't replace the tactile experience of manipulating things with your own two hands and enjoying a creation in the real world. 3D printers bridge that gap a little bit, but Labo feels more like playing with the box your toys came in than a toy itself — and that's the point. When you open up a Nintendo Labo kit it will include instructions and guided materials to help you fold and bend and piece together hunks of cardboard to create all manner of creations. I'm especially excited to see what new creations Nintendo will release in expansion packs over time.
How many kids have you seen play with a box? Did they just poke at it and look at it sitting there, empty, devoid of use? Or did they view it as a blank slate, full of possibilities? I remember building forts and caves and tunnels and suits of armor using cardboard and now, fueled by Nintendo's creativity and smart marketing.
The Variety Kit includes five different creations (six if you count both RC cars) for $69.99, while the much more complex Robot Kit — which allows players to control a giant robot — is a bit pricier at $79.99. I expect the Variety Kit to be much more popular given how many activities it includes, with the Robot Kit reserved for gamers. Both kits come with the Garage section, which allows for further creation.
As a new father, I can't wait to raise my son in a world where Nintendo Labo lets him become a super-powered robot, build a working remote control car, or go fishing. Part video game, part construction set, and all STEM-fueled creativity, Labo feels like it may very well end up being this year's surprise new toy must-have. Just as long as you're okay with wrapping a box of cardboard with pieces of cardboard inside as a gift.
The post Nintendo Labo Is Weird And Bizarre And That's Exactly Why It Will Work appeared first on FANDOM.
Is 'Radiant Historia: Perfect Chronology' the Future of JRPGs?
Posted: 20 Apr 2018 10:00 AM PDT
Let's face it, JRPGs are difficult, even more so than classic RPGs. They are also a massive time sink. Players often must spend excessive amounts of time exploring or grinding just to move forward. Still, those countless hours spent killing monsters and upgrading equipment have resulted in some of the most enjoyable and memorable moments in gaming history. If you've played great titles like Chrono Trigger, Persona 5, and Suikoden 2, then you know what we're talking about.
Radiant Historia on the Nintendo DS deserved similar praise for being so innovative. However, Pokémon Black and White overshadowed Radiant Historia's release, and the game failed to gain notoriety. Luckily, for those who missed the game's initial release, the game's 3DS remake Perfect Chronology not only shines on its own but feels like a brand new game. It simultaneously improved upon its predecessor and set the standard for future JRPGs. Here's how the game pushed the genre forward.
No More Random Encounters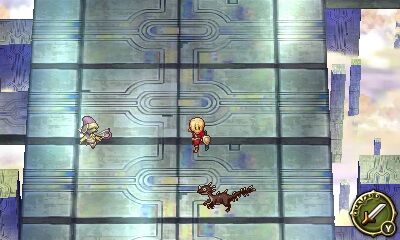 We've all been there. You're low on health, without potions, and far from a save point. Of course, this is when an annoying enemy decides to spawn, again and again, attacking until your party is decimated.
Thankfully, this trend is dying, as titles in recent years have moved away from this practice. Instead, some of these games simply show your enemies on the map, whereas others give you the option to automate your battles (i.e., auto fight). But Perfect Chronology offers yet another alternative: "Friendly" mode.
Friendly mode is a new difficulty setting that can be selected at any time. It also comes with a lot of perks. For instance, you can "attack" enemies on the world map to immediately get rid of them. Those playing on a harder setting will still benefit from this, as their attacks will stun enemies — except for bosses. No matter the difficulty, this feature allows players to avoid unwanted, repetitive battles.
Grinding Is Optional, Not Required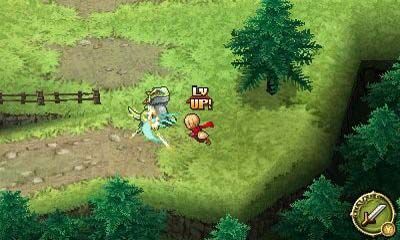 Don't want to grind? No problem. Friendly mode doesn't just allow players to rid themselves of enemies on the map. For every enemy that's eliminated, the player earns the same rewards (i.e., money, experience, and items) they would have in a normal fight. This feature is perfect for players who don't have hundreds of hours to invest in a game.
In many other JRPGs, this lack of grinding would result in underleveled characters. However, in Perfect Chronology, players don't need to worry about being demolished by each new boss they meet due to being too low level. Even if players only eliminate half of the enemies they come across on the map, that should be more than enough to get your party to a decent level to face a boss.
If you want to take this even further, then buy the growth ring DLC. The growth ring rewards players with special scrolls after most fights, which can be used to either earn gain a bunch of experience or level up. With it, you can max out your party by mid-game.
Say Goodbye to "Easy to Learn, Hard to Master" Battle Systems
Like most games, you'll learn how to fight during your first mission. Typically, this means paying close attention to how to attack using an overly complicated battle system. Fortunately, Perfect Chronology's battle system isn't as convoluted or complex as other JRPGS. Players won't need to waste time devising complicated strategies or combing through forums to figure out how to beat a specific enemy.
The game's 3×3 combat grid allows players' attacks to push enemies in nearly every direction. Savvy players can force all enemies within a party onto the same square on the grid, allowing them to deal damage to all enemies at once. So, an entire enemy party can be defeated in just a few minutes. If you have someone in your party who has the ability to detect weaknesses, then this strategy will prove effective against bosses as well.
By chapter three, you will receive powered up attacks. When used correctly, these attacks can turn a long, tiresome fight into a cakewalk. No pain, no gain? Ha!
Complex Plots and Difficult Sidequests Are Things of the Past
If you've ever played Chrono Trigger or the old-school Final Fantasy games, then you've been a victim of confusing plotlines and taxing sidequests. These games often have plots so complicated that you need to make a diagram or read an official guidebook to figure out what's going on.
Perfect Chronology solves this problem by having players follow several timelines (or storylines) that advance simultaneously. The events of one timeline directly affect another, which affects another and so on. Since the timelines are interrelated, even if you decide to skip every cutscene and piece of dialogue, you'll easily be able to keep track of what happened and know what you need to do next.
Sidequests, in particular, are improved by this system. To complete them, players only need to travel to a specific point on the timeline and do what is requested. Also, since players can time travel, they'll never miss anything. No more lamenting over blink-and-you'll-miss-them events or sidequests.
Cutscenes and Post-Game Content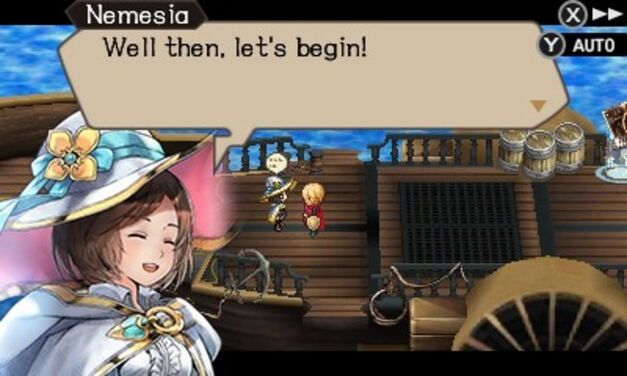 Yes, you can skip all cutscenes, and the game's dialogue is simple and easy to follow. Those who don't have a lot of time will appreciate these features, and classic RPGs fans will still get the story and dialogue that they crave.
But no matter how you decide to play, you'll be pleasantly surprised by the game's "ending." A big chunk of content actually comes post-game. Instead of starting the game over again, you actually meet a new character and go on a series of small sidequests to get the true ending of the game. This content is easy, fun, and feels like a breeze instead of an obligation.
Radiant Historia: Perfect Chronology shines where other RPGs don't. The gameplay is brilliant, the plot is easy to follow, and its mechanics are engaging. It's much more than just an easy and accessible game. It allows you to choose how to play, and that's the kind of freedom that every gamer deserves.
The post Is 'Radiant Historia: Perfect Chronology' the Future of JRPGs? appeared first on FANDOM.
The Top 10 British Gangster Movies
Posted: 20 Apr 2018 09:24 AM PDT
A countdown of the greatest British gangster movies of all-time. Featuring films set in London, Brighton, Newcastle and Spain. Featuring tales that are funny, tense, tragic, and pretty much always violent.
1. Lock, Stock & Two Smoking Barrels (1998)
Guy Ritchie injected life into the British gangster movie with Lock, Stock & Two Smoking Barrels . His hugely entertaining movie combined crackling dialogue with complex plotting, kinetic camera moves, sharp threads, and a rocking soundtrack. The eclectic cast was also key to Lock Stock's success, featuring singer Sting, footballer Vinnie Jones, and introducing the world to the unique talents of Jason Statham. Nick Moran was the star however, playing a card shark who loses a fortune in a rigged game, and steals from a nearby gang to pay the villain he now owes. It temporarily broke the British film industry, with every other film released in its wake a Lock Stock clone. But the only movies that came close hitting the same highs were Ritchie's own Snatch and RocknRolla.
9. Mona Lisa (1986)
Mona Lisa is a quieter, more understated entry than the other films on this list. But it's no less powerful. Bob Hoskins plays George, an ex-con who takes a gig protecting and driving high-class prostitute Simone (Cathy Tyson) from job-to-job. The pair initially clash, but George starts to fall for Simone, with inevitably disastrous results. Especially as her boss is played by a genuinely terrifying Michael Caine. It's a tender, sad film, with Bob Hoskins so good in the lead that Mona Lisa won him the BAFTA and Golden Globe for Best Actor. With Paul Newman pipping him to the post at the Oscars.
8. Gangster No. 1 (2000)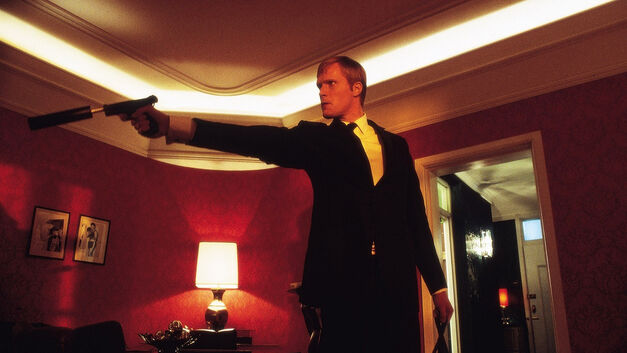 Gangster No. 1 is the most violent movie on our list, making it very probably the most realistic. And while the film — adapted from a stage play — isn't based on a true story, it's certainly inspired by the London villains of the 1960s. Paul Bettany plays the lead — listed simply as 'Gangster' in the credits — who lands a job working as an enforcer for 'Butcher of Mayfair' Freddie Mays. Played with chilling malevolence by David Thewlis. What follows is a tale of cross and double-cross as we witness Gangster violently rise through the ranks, which in turn sets him on a deadly collision course with Freddie.
7. Night and the City (1950)
Night and the City isn't just a terrific gangster flick, it's also a sizzling film noir. The film revolves around an American, but the setting is very much 1950s London. Richard Widmark plays Harry Fabian, an ambitious yank hustling, grifting, scamming and flirting his way across town as he endeavours to make a fast buck. Wrestling quickly becomes his meal ticket, with Fabian doing deals with both the fighters, and the gangsters who control them. But his efforts to play one off the other go horribly wrong, resulting in Fabian running for his life through the city's dark underbelly. A 1992 Night and the City remake relocated to the story to New York, with Robert De Niro playing the lead, but that version lacked the tension and nervous energy that so infused the original.
6. Performance (1970)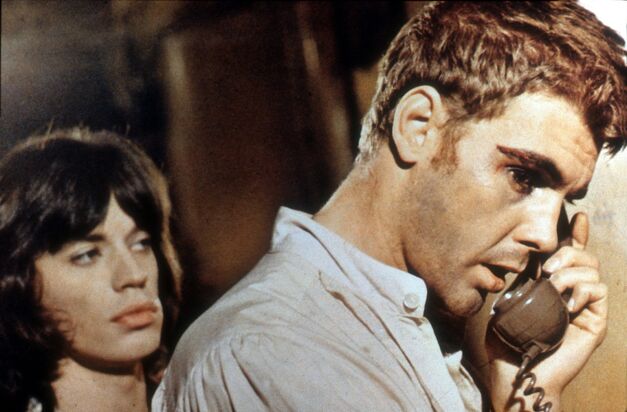 Donald Cammell's Performance is the weirdest film on this list, capturing the madness of what happens when the worlds of crime and music collide. Mick Jagger — in his acting debut — plays reclusive rock star Turner. While James Fox is Chas, a gangster who — following a gangland murder — ends up on Turner's doorstep. The pair spend chaotic days and nights together, the film filled with sex, drugs and rock n roll. The extreme nature of their debauched relationship resulted in Performance being heavily criticised when it was released. But the film's reputation has been growing ever since, bringing the dark side of swinging '60s London to life in away that hadn't been captured before, and hasn't been bettered since.
5. Brighton Rock (1948)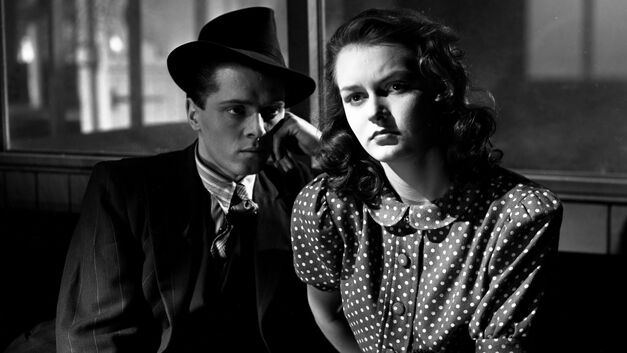 Graham Greene's 1938 novel Brighton Rock is the chilling account of a murder committed by psychotic gangster Pinkie, and his efforts to cover the crime up thereafter. Richard Attenborough played the role on stage, then again on film. And it's a truly chilling performance, as Pinkie kills indiscriminately with his razor-blade, all-the-while romancing sweet, innocent, unsuspecting waitress Rose to save his own skin. In spite of the fact that there were calls for the film to be banned due to its graphic violence, Brighton Rock was one of 1948's biggest hits. And while Greene was unhappy that the film's ending was changed to make it more upbeat, the more you think about that 'happier' ending, the darker it gets.
4. Layer Cake (2004)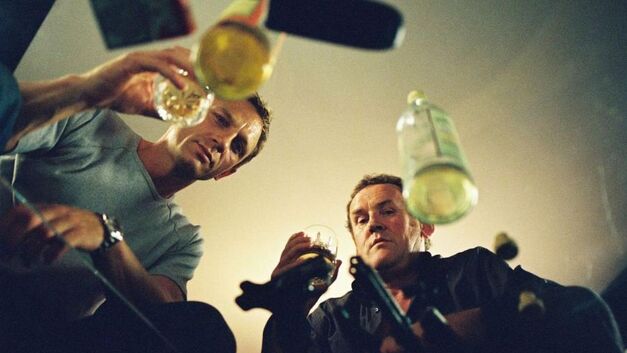 Eyebrows were raised when Guy Ritchie's long-time producer decided to direct a gangster film of his own. But the result ended up being even better than Ritchie's efforts, with Matthew Vaughn delivering a slick, sleek, and seriously compelling crime drama about an unnamed gangster endeavouring to leave the drug business. But finding every route out blocked. Daniel Craig delivered a star-making turn in the lead, with many crediting Layer Cake for his landing the Bond role. The likes of Tom Hardy, Michael Gambon, Sienna Miller, Ben Whishaw and Colm Meaney fill out the fantastic cast, all of them at the top of their game. But this is Vaughn's film, and he directs the hell out of author J.J. Connolly's superb script.
3. Sexy Beast (2000)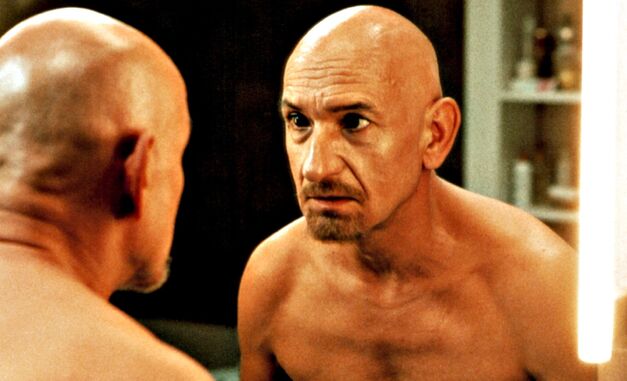 Jonathan Glazer doesn't direct many movies, the helmer managing just three features in nearly two decades. But they are worth the wait, with his 2000 effort Sexy Beast unlike any gangster movie ever made. Kicking off with a rogue boulder nearly flattening the film's hero, and getting stranger from there. Ray Winstone is Gary 'Gal' Dove, an ex-con retired to a villa in Spain, while Ben Kingsley is Don Logan, a deranged former associate, who wants Gal to tackle one last score. A heist that has to be seen to be believed. Which is a pretty straightforward story, but Sexy Beast is made special by Glazer's many surreal visual flourishes, some incredible sound design, and a pair of career-best performances from Winstone and Kingsley. The latter's work truly the stuff of nightmares.
2. Get Carter (1972)
Most American gangster movies take place in New York, while the bulk of British gangster flicks are set in England's capital. But Get Carter is different. With London criminal Jack Carter heading north to Newcastle to investigate the death of his brother. Jack is a ruthless man. A violent man. And he embarks on a brutal journey, doing whatever it takes to hunt justice down. Caine dominates proceedings, and Jack's lack of remorse is disturbing. Especially when you are supposed to be rooting for the character. Get Carter is an unapologetically nasty film, about nasty people, doing nasty things. It's also quite brilliant, miring the audience in a complicated moral maze from which there is no escape. And if you want to see the movie in a new light, pay attention to the guy smoking a cigarette on the train during the film's opening credits.
1. The Long Good Friday (1980)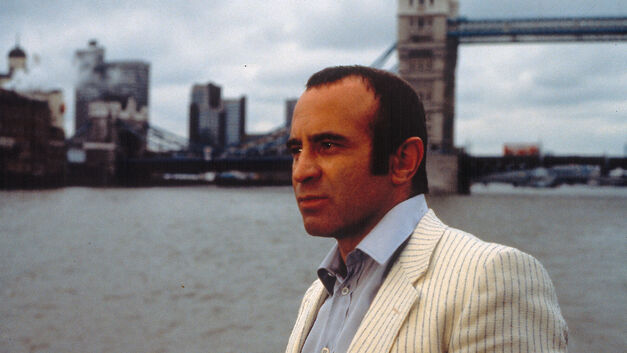 The Long Good Friday is an all-time classic. Which is remarkable as it very nearly didn't get a cinema release, the film initially financed for TV transmission. But when the movie was being cut to shreds for broadcast, George Harrison's Handmade Films stepped in, bought the rights, released it theatrically, and a legend was born. Bob Hoskins stars as Harry Shand, an East End gangster trying to go straight via the redevelopment of London's Docklands. Though the fact that his plan involves partnering with the American mob means Harry is off to a questionable start. And when the IRA get involved, it all kicks off, building towards an explosive climax. And one of the greatest final shots in film history. Along the way John Mackenzie's movie — based on an air-tight script by Barrie Keeffe — touches on the social and political issues of the time. But The Long Good Friday is never dry or preachy. Instead, it's tense, taut, and frequently thrilling; Hoskins delivering the finest performance of his career, in the greatest of all British gangster flicks.
'80s Movies Were Obsessed With These Trends and Tropes (That We Now Rarely See)
The post The Top 10 British Gangster Movies appeared first on FANDOM.
Posted: 20 Apr 2018 09:10 AM PDT
A lot has changed since Kratos' last outing.
Where once Kratos unleashed his fury across the peaks of Mount Olympus, now gaming's most beloved anti-hero finds himself laying low in a strange new land. Since the bloody events of God Of War 3, the ghost of Sparta has raised a new family, stepping away from the realm of the ancient Greeks and instead, now calls the frost-coated land of the Norse his home.
'God of War' Review: Kratos Returns in 2018's First Essential Game
Yet, it's not just Kratos' surroundings that have changed – his powers have too. Thanks to his new-found peaceful existence (and a new style of gameplay, obviously) Kratos is no longer capable of the same feats he once was.
Here's a look at what the newly aged Kratos can do.
Wielding a new weapon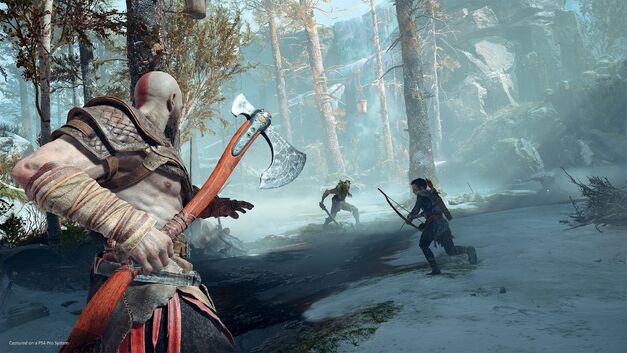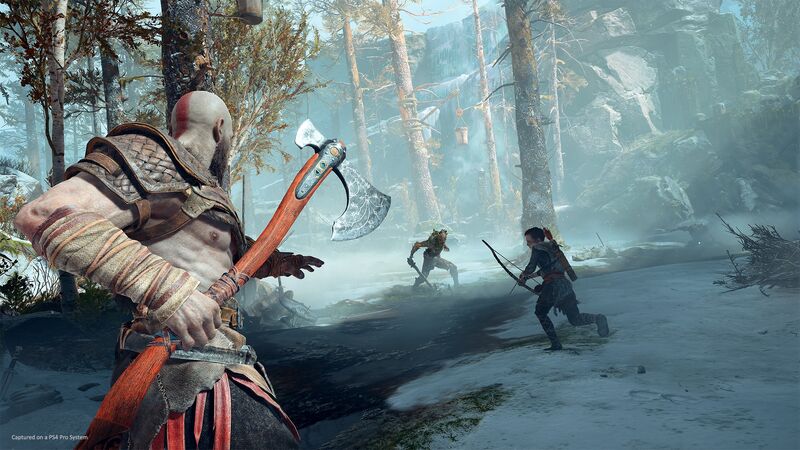 When he finds himself in the Nordic Realm, Kratos has seemingly been stripped of all the weapons he gathered during his quest of vengeance, with his once legendary arms destroyed during a tense battle with Zeus.
Unsurprisingly though, he doesn't waste much time getting some new killsticks to play with. Kratos now wields a magical throwing axe called Leviathan. In a nice coincidence, the God Of War happened upon this rare find whilst wandering in the same woods where he met his soon to be wife Faye. This is the same Faye who goes on to become the mother of Kratos' future son, Atreus.
Unlike the fire-imbued Blades Of Chaos, Kratos' new axe is powered by ice magic. Swinging its blade creates light blue energy waves, which can be charged up, and hitting the ground freezes enemies close with impact. Is this a sign that his fiery temper has cooled a bit over time?
Kratos also throws the axe directly towards opponents in battle and like a magic-powered boomerang, he can return it back to his hand by raising said hand in the air. Outside of combat, this cool new axe can be very handy when it comes to solving puzzles and opening up new paths in the environment.
Deity of Defence?
Unlike the headstrong, rage-fuelled Kratos of old, our hero now takes a more cautious approach to combat. He also wields a golden shield he uses both offensively and defensively. He wears it like a brace for his left forearm but it instantly retracts to its full form at will.
He is shown to pair this with his axe in battle. He can infuse the magical abilities of his axe into the shield, allowing for more explosive and devastating combos.
Ruler of the Runic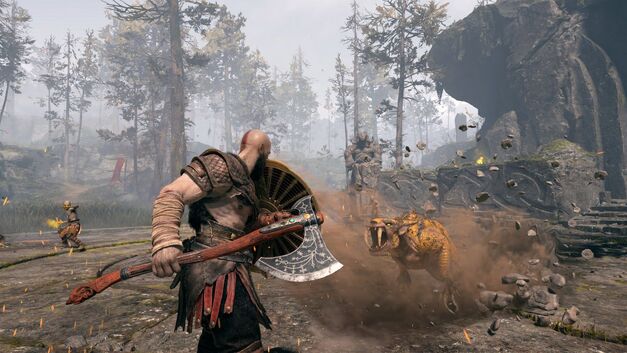 Where in previous games Kratos possessed passive powers that would allow him to drain health from enemies, this time around, most of the God Of War's new abilities are a result of the equipment he wields.
Thanks to runes embedded in the Leviathan axe, Kratos now has two different magical attacks at his disposal. Known as light and heavy runic attacks respectively, these new abilities can wreak magical mayhem on unsuspecting foes.
Triggered by holding L1 and pressing R1 or R2, Kratos will have the option of equipping a multitude of different Runic Attacks, each bringing their own unique effects and cooldowns.
Thanks to the new game's focus on RPG-elements, each Runic attack can be upgraded as you unlock XP on your journey and grow as a warrior.
They're effective all their own, but a well-placed Runic Attack can make a powerful combo even more devastating and quickly turn the tide of any tough encounter, giving you an upper hand when your chances of survival seem low.
Spartan Rage
The Rage of Sparta has always flown through Kratos' veins. Now after years of trying to suppress that rage and be a responsible parent, it's deadlier than ever. In Kratos' latest adventure, activating this ability makes Kratos' seeing red grant him near-invulnerability for a brief period.
As you progress through Kratos' and Atreus' journey,  you can unlock new Spartan Rage abilities, allowing Kratos to cause even more destruction when you unleash his festering rage.
The post What Are Kratos' Powers? appeared first on FANDOM.
Scarlet Witch and Vision's Romantic History
Posted: 20 Apr 2018 09:01 AM PDT
Stop us if you've heard this one: a super intelligent robot falls in love with a witch. A witch who can fly, who can manipulate energy forces, and who got her powers from an Infinity Stone — the same Infinity Stone that is giving said robot life and sentience. No, you haven't heard that one? Then let us take you on the comic book love story of Scarlet Witch and Vision.
Scarlet Witch and Vision's Romantic History in the Comics
Scarlet Witch AKA Wanda Maximoff was introduced in X-Men #4 in March of 1964. For many years, Wanda and twin brother, Quicksilver, had no idea that their father was the leader of the Mutant Brotherhood, Magneto.  The pair eventally left the Brotherhood and joined the Avengers, similar to how their MCU counterparts did in Avengers: Age of Ultron.
Vision was introduced in Avengers #57 four years later and eventually the pair fell in love. At first, they were both villains, with Wanda fighting against the X-Men and Vision fighting against the Avengers. Eventually they both switched sides.
The Death of Their Children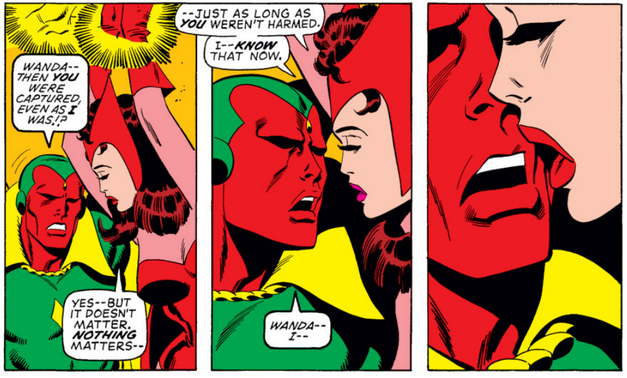 Wanda and Vision fell in love and got married, believing that their love was born out of their individual free will. They discovered in Avengers Forever Vol. 1 #10 that they were actually brought together to prevent Wanda from having children by the villain Immortus. Immortus believed that if she married a robot, this would prevent her children from shaking the foundations of reality.
Wanda did conceive children however, twins, Tommy and Billy. Unfortunately they were created from energy from the dark realm of Mephisto. Mephisto then reabsorbed their energy and the twins ceased to exist. At first Wanda's memory of her children were repressed but once reminded of them, her powers began to spin out of control.
At one point during Excalibur Vol. 3 #12, Doctor Strange had to use the Eye of Agamotto on her to put her into a catatonic state so she couldn't use her powers. She broke out of this and changed all of time and space in the comic book storyline House of M.
Avengers: Infinity War
As for Avengers: Infinity War, Wanda and Vision's love story has been a little different. As of Captain America: Civil War, the pair have gotten close, but they weren't romantically involved yet. According to a recent interview with Elizabeth Olsen and Paul Bettany (see above), Wanda and Vision have been meeting in secret since Civil War. Their relationship will be a focal point of the film, especially since Vision is powered by one of the Infinity Stones that Thanos is after. Will their love survive what's ahead for the MCU?
Avengers: Infinity War hits theaters on April 27, 2018.
The post Scarlet Witch and Vision's Romantic History appeared first on FANDOM.
Learn To Love Your Xbox One Again with These 17 Backwards-Compatible Greats
Posted: 20 Apr 2018 08:39 AM PDT
Sea of Thieves aside, Xbox owners haven't exactly been spoiled for exclusives in 2018, to date. Aside from managing to keep PUBG as a console exclusive, the barren  Xbox landscape has been made all the more obvious thanks to the recent arrival of Sony's God Of War.
There's more coming, of course: Crackdown 3 will get here (eventually) and State of Decay 2 will sate those undead survival appetites.  While we're sure E3 will give gamers more Microsoft goodness to look forward to, right now: new Xbox One exclusives are pretty thin on the ground.
Thank god for the Xbox One's backwards compatibility functionality then. Introduced in 2015,  this clever real-time emulation has been a blessing for the console. Simply slip one of hundreds of old Xbox 360 discs into the system – or one of 13 original Xbox games – and presto: there's a classic from yesteryear instantly running on your modern machine.
Xbox One X Review: 4K Game Changer Or An Unnecessary and Expensive Upgrade?
It gets even better for Xbox One X owners, where many older titles are improved above and beyond their original guises, with beloved classics made even better thanks to better framerates and some nice visual flourishes.
But tech-schmecs, right? What matters most with a video game is if it moves you, becomes embedded in your memories, and makes you want to bore all your friends about it.  Thanks to the time-travelling potential of Xbox's backwards compatibility programme, further new (but, also, kinda old) experiences are added all the time.
With the original Xbox just hitting its 17thbirthday,  here are the best 17 classics you can enjoy on your Xbox One simply by picking up an old 360 disc on the cheap.
Red Dead Redemption
Originally released: 2010
With the sequel (okay, prequel) to Rockstar's fabled Wild West romp set for an October release, now's the perfect time to take this original Redemption out for a canter. Rumours of a remastered version of this open-world favourite, arguably representing its makers' most authentic-feeling setting  have done the rounds for years, but sadly for us – have come to nothing.
But with 360-version discs selling second-hand for less than the price of a couple of pints, Xbox One-owning sorts are encouraged to slide into some dusty chaps for one hell of an outlaw adventure.
Red Dead really hasn't aged a day. Thanks to some stellar voice performances, believably barren locales, evocative but sparingly used music, and a story that's less about the American Dream and more doing right by loved ones –I t's easy to throw around the word "classic", but by Mr MacFarlane's moustache, this game earns the accolade effortlessly.
Child of Eden
Originally released: 2011
With the sublime synesthesia simulator Rez Infinite available only for PlayStation, console wise, it's natural for Xbox owners to look across at the bluer side of the market with envious eyes.
Luckily though, Rez's designer and producer Tetsuya Mizuguchi actually directed a prequel to his most-celebrated work in 2011 – and while Child of Eden isn't exactly the equal of its predecessor, it's an audio-visual extravaganza that stands out as one of the past generation's most singularly arresting trips.
Ostensibly a rail shooter, much like Rez before it, Child of Eden is an explosion of mesmerising colour and pulsating dance music. While it was initially showcased using the Kinect sensor, for those that don't want to dust off the creepy looking camera, this is a game that's far from reliant on it. It's one of those that's better to play, to get a real feeling for, than read about or watch videos of. Trust us, you're guaranteed to have never played much else like it (Rezaside, obviously).
The Orange Box
Originally released: 2007
This is a list of no-brainers – but Valve's The Orange Boxis right at the top. For one small price, you get Team Fortress 2which, admittedly, is something of a non-starter on anything but Steam. But bear with me, because also in the package comes the debut showing of Portal, the perfectly paced and magically mirthful first-person puzzler that introduced the gaming world to the superbly sardonic evil AI GLaDOS(aka: best gaming villain ever?); and not only the seminal sci-fi shooter Half-Life 2but also its two expansion episodes.
If you're wondering why Half-Life 3 gossip has a tendency to light up social media whenever there's a sniff of anything substantial – and it only takes the faintest whiff – play Half-Life 2. A few niggles aside, which are only natural given that it's 14 years old, it remains one of the purest story-driven FPS titles you'll ever waft a controller at.
And yes, yes: mouse and keys, we hear you – but this is a console-centric list. Sit down.
Portal 2
Originally released: 2011
Okay, so you could call this a cheat, doubling down on the same series (if you can even call it that). But once you've had one Portal, you're going to need another. The first game is a brief encounter – know what you're doing and you can see the credits in four or five hours. The second? You're going to be playing for more than double that, and it's about four times as funny, too.
GLaDOS becomes just the best companion-cum-antagonist you'll ever have the pleasure of being in your ear almost the whole time, while Stephen Merchant's casting as another in-game AI, Wheatley, is amongst the medium's most inspired (he rightly won awards for the role). The puzzles are expanded with more elements – it's not all about placing portals here, but redirecting light beams and splattering special paint around the place – and the whole thing's a dream to cruise through, testing the brain and tickling the funny bone in about equal measure.
Throw in a brilliant local co-op mode featuring a pair of charming robo-buddies, and you've a bona-fide must-have. So, um, have at it.
The Darkness II 
Originally released: 2012
The Darkness was one of the best FPS games of the 360's early years, coming out in 2007 to positive reviews but moderate sales. As such, a sequel was no guarantee: but 2012's follow-up is one hell of a surprise package. Like its predecessor, the player is cast as the Mafioso main-man Jackie Estacado, who's possessed by a malevolent supernatural force: the Darkness of the title.
This monstrous power is (superbly) voiced by Faith No More and Mr Bungle frontman Mike Patton; and the game is a riot of satisfyingly gruesome comic-stylised shock and awe, as Jackie tears through his enemies using both snake-like tentacles (and associated abilities) and a range of deadly firearms.
With the game(s) based on Top Cow's comic series, the sequel's thick line art and cel-shaded aesthetic makes it seem like it's popping straight off a page – and prevents it from feeling as dated as the more photo-real shooters of the previous generation. This is an ageing shooter that  still looks (and plays) great on an Xbox One.
Vanquish
Originally released: 2010
When Japanese studio PlatinumGames does action, you expect some pretty top-level results, and Vanquish delivers its thrills by the skip-load. A sci-fi third-person shooter with a bullet-hell edge, the game throws everything, quite possibly including the kitchen sink, at your character, Sam Gideon, as he tries to fight through an enemy occupied space station.
Sam's decked out in a snazzy future bodysuit that basically has rockets pointing out of its arse, meaning you can jet-propel yourself around each combat zone, performing somersaults to avoid the incessant opposition assault.
Yes, there's cover; but squatting down behind it for more than a second is likely to get you killed. If ever a game was designed to make a player exhale a fully deserved "phew" at the end of a level, it's this one. Vanquish's director, Shinji Mikami, is best known for creating the Resident Evil series; but this genuinely breathless, ever-exhilarating shooter is every bit as memorable as any head-turning zombie.
Bayonetta
Originally released: 2009
Why stop at one PlatinumGames title, when another of their solid-gold hits slips so silkily into your Xbox One? The high-kicking, angels-crushing Bayonetta might have got another chance to shine in early 2018 when it received a Switch port alongside its Nintendo-only sequel (ahead of the forthcoming, equally Nintendo-only third game), but this nine-year-old original isn't showing any signs of its age.
Bayonetta remains an exemplary hack-and-slasher, although to categorise it as such is to undersell its combat mechanics, requiring more than a basic button-bashing mentality to get the most out of. Bayonetta herself is a supremely pliable protagonist, able to cartwheel away from incoming attacks and activating the slow-motion "witch time" to land additional blows on her foes; but there's so much more here than just a singularly realised leading lady with seemingly endless legs. The whole Bayonettapackage sparkles with scintillating action, warm humour, genuine challenge (if you want it) and sharp-tongued wittiness – but please, steer clear of the ropey PS3 version.
Rayman Origins
Originally released: 2011
Nobody knew they needed another mainline Rayman game, but with the crisp and colourful UbiArt Framework engine making this 2D platformer more fantastically vibrant than any three-dimensional alternatives at the time,Rayman Originstruly felt like playing a madcap, action-packed cartoon. It's a toss-up between this game and its 2013 sequel, Rayman Legends(which includes a number of Originslevels, as unlockable bonuses), for Best Xbox 360 Platformer Ever bragging rights – and with both being backwards compatible, you can take your pick (or, y'know, just get both).
There's something special still about this first effort, though, that was absent on its follow-up. The element of surprise, probably. Because, come on now – a Rayman game? And it's brilliant? Like, can't-put-it-down, everything-feels-so-fresh, how-did-they-do-this, actually incredible? Pffft. What were the chances.
Dead Space
Originally released: 2008
It's rare that something that wears its influences so brazenly on its sleeves – in this case, Resident Evil, the Alien movies, The Thing, HP Lovecraft, Stephen King, the DOOM and System Shock games – manages to manifest any kind of meaningful identity of its own. But against all odds, that's exactly what EA's Dead Space achieves. A deep space-set, haunted-house-styled, survival horror masterwork, this is a consistently uneasy experience.
Here the player will spend their time creeping their Isaac Clarke avatar slowly through a shattered space ship, and later down to the surface of a fracturing planet, forever nervy about what's about to leap out of the dark.
Some monstrous mess of limbs and hair and dead flesh that just keeps coming unless you methodically remove the limbs. That's an early piece of advice, left scrawled on a wall in blood. What the game never tells you in its opening stages, though, is just how memorable this multi-faceted homage to many movies, novels and video games past proves to be.
Alan Wake
Originally released: 2010
Swedish studio Remedy's follow-up to a celebrated pair of Max Payne titles was an equally dark, but somewhat more surreal, third-person affair, where the player was repeatedly challenged to ponder: how much of what I'm seeing here is actually real? Alan Wake– A-Wake, geddit? – stars a thriller writer suffering from memory loss, stranded in a small Washington State town that absolutely borrows a clutch of cues from Twin Peaks.
Shamelessly so, at times: one supporting character cradles a lamp like a forerunner did a log, while flasks of coffee can be collected throughout the game. But while there's a hefty dose of Lynch to proceedings, Alan Wakenever once feels predictable. Developer Remedy tells a fine story of lost family and friends, and of parallel worlds and alternative selves, across six TV show-style chapters/episodes.
Its action mechanics are interesting, too – enemies must have their protective darkness burned from them, by torchlight, before bullets can damage them. And the game's sense of place is tremendous, too, with radio broadcasts relaying events as seen from other perspectives. Be like the game's namesake and don't sleep on this action classic.
Deadly Premonition
Originally released: 2010
Hidetaka Suehiro's (he's better known simply as SWERY) supremely divisive horror-thriller is another Lynch-inspired title where the similarities between Killer BOB-spooked TV show and suitably inspired game are rarely anything but strikingly obvious. Federal agent in a small, creepy American town, with a penchant for coffee; a compelling blend of comedy and horror running through the story; the 'narrator' of the piece, essentially SWERY himself, forever unreliable: the cult-appeal constituents are all in place.
And yet, Deadly Premonitionsurpasses all moderate expectations by just being so… weird. It's a shaky, shonky, beautifully broken thing, that at times feels like a Resident Evil game made by a bunch of programmers who'd never actually played one of Capcom's iconic titles.
It looks muddy and blurry, and the voice acting is positively wooden; but that kind of works to its advantage, adding to the surreal feel of everything. Deadly Premonitionearned perfect 10s and savage scathing reviews upon its original release – and you owe it to yourself, and your Xbox One, to see just how maddeningly unique this game is.
Driver: San Francisco
Originally released: 2011
It was this or Burnout Paradise– and with EA's game having received a fine remaster in 2018, fully optimised to make the most of the Xbox One's clout, it's to Ubisoft's open-world crooks and cars game that we're turning. Driver: San Francisco is a weird take on a pretty conventional genre – the virtual city simulator, toured from behind the wheel of a car – where the lead character, the coma-struck Tanner, can teleport into the bodies of anyone in San Francisco to take control of their wheels.
This mechanic, called Shift, never once gets boring, as the player darts from dashboard to driveshaft across a sharply realised Frisco (and Oakland, and Marin County – think of this as a simplified version of the map that'd appear in Watch Dogs 2, developed by the same Ubi studio, Newcastle-based Reflections).
The silliness of the whole 'possessing' system is embraced by the game, which revels in its status as a video game: the only medium that can tell a story of dream worlds and Dodge Challengers in quite such a captivating way.
Fallout 3
Originally released: 2008
Bethesda's post-apocalyptic role-playing series felt mannequin-stiff, despite its accomplished world-building and storytelling, in its most recent iteration, 2015's Fallout 4. So if you're coming to this third main entry afterplaying its follow-up first, be prepared for even more jerky and janky interactions. Get past the acquired-taste aesthetics though, and Fallout 3might be the most accomplished of any game in the series in terms of player (build) flexibility and core story.
Its V.A.T.S. combat mechanic – that's Vault-Tec Assisted Targeting System – brought a strategic quality to enemy dismemberment, and having an AI companion accompany your character across the wasteland of a nuclear-blasted Washington, DC, made what could be a very lonely journey a lot more enjoyable. Fawkes FTW, in case you were wondering. Not played the first two? Don't worry, you certainly don't need to be familiar, at all, with its preceding pair to make headway here.
The Witcher 2: Assassins of Kings (Enhanced Edition)
Originally released: 2012
It's not The Witcher 3– but really, what else is?
If you've played through CD Projekt's 2015 RPG, though, and seen all it has to offer in the way of monster-slaying, treasure-hunting and wench-bedding (err, if that's what your Geralt of Rivia is into, obviously), then backtracking to this 2012-released expanded version of the second Witcher game (now with tasty cinematics) is strongly recommended.
Sure, the world isn't as developed as its follow-up, nor the writing; but a rather more streamlined (albeit still branching) campaign with fewer side-quest distractions, and the same neatly balanced level of low-fantasy 'believability', lend The Witcher 2 a compelling moment-to-moment rhythm.
Some of the marketing around the game's original release was definitely on the questionable side – a nude calendar, anyone? – but the experience itself is of a high standard. It's not quite as easy to get into, granted, as The Witcher 3, but stick with it and further riches await.
Skate 3
Originally released: 2010
Every E3, every Electronic Arts conference, it's the same story: a swarm of tweets demanding to know where the hell Skate 4 is.
Until that magical day arrives, Xbox One owners will have to make do with the third entry in the series – which, due to its pretty-flipping-far-from-realistic physics, has become a Let's Play favourite over on YouTube.
Does its bugginess make it bad, though? You'll be too busy laughing to care either way. Which is a good thing, as getting good at Skate 3 is no small task – this isn't an insta-click Tony Hawk kind of deal. Its controls are hardly intuitive, but when falling off your board (cue: x-ray injuries) can be as much a part of the fun as staying on it… That's fine? Look, it's not a classic, okay. Sure. But to play Skate 3 is to love Skate 3, for all its broken stupidity.
Spec Ops: The Line
Originally released: 2012
Taking cues from Apocalypse Nowand the novella that inspired Francis Ford Coppola's cinematic epic, Joseph Conrad's Heart of Darkness– and also Jacob's Ladderand the TV show Generation Kill– the Dubai-set Spec Ops: The Lineisn't exactly what it seems to be.
What initially masquerades as a fairly routine third-person cover shooter slowly begins to twist and contort, its story progressing from a simple rescue-mission direction to something  much more horrific. Two words: white phosphorus. By the end, developers Yager have explored perceptions and criticism of American military operations overseas, and the most disturbing effects of PTSD.
Subtle either/or moral decisions are presented to the player from the start, if they look for them: shoot the opposition forces, killing them for sure, or instead take out the glass above them, that holds back desert sand enough to incapacitate them? With some excellently acted performances and well-tuned gun play meaning that some repetition can be forgiven, Spec Opsisn't exactly the underrated jewel some coverage makes it out to be – it's far too well covered, by now. Rather, it's a multi-faceted but rough-edged gem that demands your first-time attention.
Fable II
Originally released: 2008
If you only got wind of Lionhead's Fable series because of its unfortunate demise– or, maybe, optimistically, extended hiatus – then you are encouraged, indeed, to jump into this charming and big-hearted role-play series at its second entry.
It's a pretty, distinctly British game world, populated by a cast of characters with familiar voices (Stephen Fry, Zoë Wanamaker and Julia Sawalha star), and while its story is fairly linear, its Albion setting is broad enough to go wandering in.
Your character can own a house, get married and have kids before ending their quest to overthrow the wicked Lord Lucien – not to mention spend a great deal of time with a very good pet pup. Until, that is, [redacted for spoilers]. It doesn't do any one thing astoundingly and is showing its age visually, but the overall Fable II package is just so sunny and moreish, always putting the player right at its centre, that you likely won't mind a little fuzziness. Ten years is a long time in video games, after all.
The post Learn To Love Your Xbox One Again with These 17 Backwards-Compatible Greats appeared first on FANDOM.
You are subscribed to email updates from FANDOM.
To stop receiving these emails, you may unsubscribe now.
Email delivery powered by Google
Google, 1600 Amphitheatre Parkway, Mountain View, CA 94043, United States