---
Slovenian MP quits after parliament rejects sports betting bill
Posted: 20 Apr 2018 09:45 AM PDT
They say the captain always goes down with the ship.
Case in point is MP Branko Zorman, who decided to quit the ruling Modern Centre Party (SMC) after the Slovenian parliament suddenly decided to veto his motion to liberalize the country's sports betting market.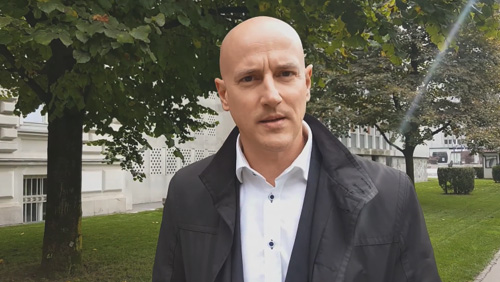 On Thursday, The Slovenian Press Agency reported that Zorman's sports betting liberalization bill saw a double whammy: it not only failed to pass in the Senate, but the National Assembly also sent it to the gutters in a re-vote.
Everyone thought that Slovenia has moved closer to online sports betting liberalization after the National Assembly made a surprise vote in March to allow European Economic Community-based operators to apply for online sports betting licenses.
Under Slovenia's current gambling law, only the national lottery Loterija Slovenije and sports betting firm Sportna Loterija are allowed to offer games of chances.
Zorman found himself in the middle of a lion's den-like parliament as he once again defended his proposed gambling amendments before the parliamentary re-vote.
Zorman insisted that amendments to the current gambling law were needed in order for Slovenia to be able to require a license for operators to offer their products in the country. Allowing overseas operators to apply for a license in the country will generate more funds for sports and for disability and humanitarian organizations, according to Zorman.
The resigned MP further argued that 80 percent of Slovenians are placing their bets on internationally licensed gambling operators that aren't required to remit taxes to the government. Zorman also assailed attempts to bribe members of the parliament to reject the proposal to amend the country's gambling law.
In the end, Zorman failed to convince his colleagues and get the required majority vote. Those who voted against the Zorman's bill noted that it failed to comprehensively address alignment with European Union law.
The bill also failed to tackle the issues on red tape, as well as the lifting of restrictions capping private ownership in gaming operators.
The post Slovenian MP quits after parliament rejects sports betting bill appeared first on CalvinAyre.com.
'Complex' gaming landscape needs regulatory consolidation, Singapore minister says
Posted: 20 Apr 2018 06:45 AM PDT
In the ever changing gaming landscape, Singaporean Second Minister for Manpower and Home Affairs Josephine Teo says it pays to be smarter than the gambling operators.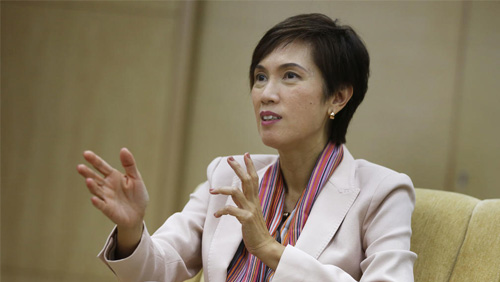 Teo is pushing for a greater consolidation of casino regulatory functions amid the growing complexities of the country's gambling industry, according to The Business Times report.
The Singaporean minister noted that the country has different regulations and agencies for casinos, remote gambling, and private club-operated slot machines instead of having a unified law and governing body to address these three segments.
At present, the country plays host to two casino properties: Genting Singapore Plc.'s Resorts World Sentosa and Las Vegas Sands Corp.'s Marina Bay Sands.
Speaking at the annual Workplan Seminar of the Casino Regulatory Authority on Friday, Teo pointed out that the government should "be smarter than those we are seeking to regulate."
"This piecemeal approach will not be sustainable or adequate to deal with the growing complexities of the gambling landscape and products," Teo said, according to the news outlet.
Teo also acknowledged the increased regional competition as one of the challenges that the Singapore gambling industry faces. She noted that most countries are already studying what many gambling analysts deemed as "Singapore model" for their integrated resorts (IR).
Japan, for example, have somewhat patterned its IR bill, which is set to introduced to the Diet next week, to Singapore's IR model, which included fees for locals as well as the taxes to be imposed on casino operators.
"Many jurisdictions are keenly studying our Integrated Resort (IR) concept. Our IRs will be anxious to stay ahead of the competition," she said.
Another challenge to Singapore's gambling industry is the technological disruption, according to Teo. She believes that this is the reason why Singapore needs to adapt a more "holistic and coherent" system that will strike a balance between innovation and regulation.
Teo said the Ministry of Home affairs have begun studying a broader gaming regulatory regime for Singapore in order to stay ahead of the regional competition.
The post 'Complex' gaming landscape needs regulatory consolidation, Singapore minister says appeared first on CalvinAyre.com.
80 firms vie to enter Italy's online gambling market
Posted: 20 Apr 2018 06:38 AM PDT
At least 80 online gambling operators are in the running to secure a license from Italy's gambling regulator Agenzia delle Dogane e dei Monopoli (ADM).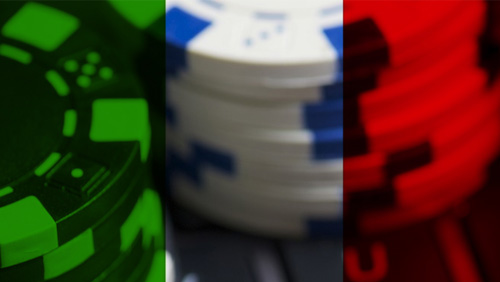 Local gambling news website Agimeg reported that 80 online gambling firms managed to pass the initial scrutiny of ADM when it opened all applications on Thursday. The Italian regulator noted that all of the license applications, which will be valid through December 31, 2022, have complied with their requirements.
The applicants, some of whom were applying for multiple licenses, were required to shell out €200,000 ($246,097) for a one-off application fee. Among the online gambling firms that applied for a license in Italy are include bet365, PokerStars, Luckia, Videoslots, and Lottomatica. Land-based casino operators in Italy also applied for online gambling licenses.
From the initial step, ADM was already able to collect a total of €16 million ($19.69 million).
Currently, Italy has 45 gambling operators that hold extended licenses after theirs expired in June 2016, while 47 firms have licenses to operate in the country until the end of 2022. If ADM grants all the applications, Italy will now have a total of 172 licensees.
Italian police round up closest aides of Cosa Nostra kingpin
In other Italian gambling news, Italian police arrested 21 people who are believed to be closest aides of Cosa Nostra kingpin Matteo Denaro.
AFP reported that the arrests were made in different towns near the Sicilian city of Trapani, a former holdout of Denaro's empire. The arrested suspects reportedly belong to the mafia families of Castelvetrano, Campobello di Mazara, and Partanna.
The police also established links proving that Denaro's source of income came from the online gambling industry. According to the report, one of those who were arrested was a businessman running an online gambling firm. An Agimeg report identified the supposed businessman as Carlo Cattaneo.
Cattaneo reportedly turned his small betting agency in Castelvetrano into a network of gaming points not only in the province of Trapani, but also in Palermo.
The Italian policemen have been hot on the trail of Denaro, a known mobster that has been on the run since 1993. In February, the Malta Gaming Authority suspended the license of online gambling operator Phoenix International Ltd, which was suspected to have links with Denaro.
Phoenix operated several online betting sites, including B2875.com, Bsport24.com and B28sport.com.
The post 80 firms vie to enter Italy's online gambling market appeared first on CalvinAyre.com.
Net Gaming signs letter of intent to acquire assets in the DACH Region
Posted: 20 Apr 2018 06:32 AM PDT
Net Gaming has signed a letter of intent to acquire affiliate assets, primarily in the DACH region (Germany, Austria and Switzerland)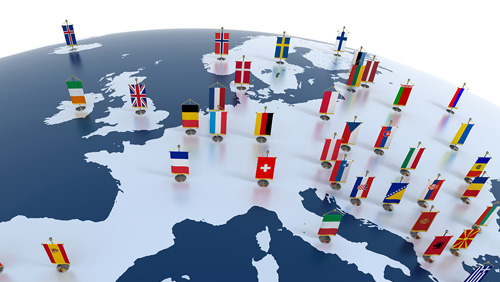 STOCKHOLM, April 20, 2018 – The operations show strong growth and are currently expected to generate quarterly sales of approximately EUR 200,000, with an operating margin of approximately 75%. About 75% of the revenues are generated via revenue sharing.
"I am very pleased that we have the opportunity to strengthen our position in the DACH region. This is an exciting market which we consider to have good growth opportunities ahead. In addition, completion of this transaction will give us further opportunities to grow our existing operations in the region, and expand these assets to other markets," comments Marcus Teilman, CEO of Net Gaming.
The acquisition of the operations is expected to take place after completion of a due diligence process. The initial purchase consideration of EUR 2.29 million will be settled with existing cash resources. Payment of a maximum additional consideration of EUR 1.25 million may also be required. The additional consideration is based on the outcome of the acquired assets' EBITA for the 12 months following completion of the transaction. For the full additional consideration of EUR 1.25 million to apply, the outcome of the acquired assets' EBITA is required to be at least EUR 1.0 million over the next 12 months.
For further information, please contact:
Marcus Teilman
President and CEO
+356-9936-7352
Net Gaming Europe AB (publ)
Telephone: +46 8-410-380-44
E-mail: info@netgaming.se
Website: www.netgaming.se
The information in this press release is information that Net Gaming Europe AB (publ) is required to disclose in accordance with the EU Market Abuse Regulation and, where applicable, the Swedish Securities Market Act and/or the Swedish Financial Instruments Trading Act. The information was provided by the contact person above for publication on 19 April 2018 at 14.20 CET.
About Net Gaming
Net Gaming owns, operates and develops high-quality online comparison sites for the purpose of channelling user traffic to the Company's customers – primarily iGaming operators. Within the Group, approximately 130 comparison sites are operated in 30 countries. Net Gaming generates valuable user traffic through the sites, mainly to global iGaming operators. The Company was founded in 2005, has over 80 employees and is headquartered in Malta. The share (NETG) is listed on AktieTorget.
The post Net Gaming signs letter of intent to acquire assets in the DACH Region appeared first on CalvinAyre.com.
Thunderbird Resorts flies out of Peru
Posted: 20 Apr 2018 04:04 AM PDT
Sun Dreams SA, born out of a partnership between South African casino company Sun International and Chile's Dreams SA, is now officially the proud owner of four casinos in Peru. Thunderbird Resorts Incorporated handed over the keys in a deal that was first announced last October, G3Newsire reported. While certainly not the most expensive casino deal ever recorded, not many would balk at the chance to pick up $26 million in cash, which Thunderbird received for the sale.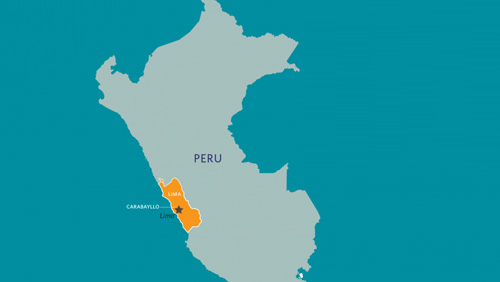 The four casinos include the Luxor Casino Lima, Fiesta Hotel and Casino Lima, Mystic Slots Cusco and Luxor Casino Tacna. The deal was initially expected to be finalized in January, but was delayed over regulatory hurdles and "transactional conditions." In a statement provided to the Chilean Financial Markets committee, Sun Dreams' General Manager Jaime Wilhelm said, "The purchase is part of Sun Dreams SA's international expansion plans and is expected to have a positive impact on the company's results, due to the incorporation of assets that generated revenues in the last 12 months of approximately US$19.6 million and the extension of the average duration of the company's gaming licenses as a result of a regulatory framework that delivers continuously renewable gaming licenses."
Thunderbird was founded as International Thunderbird Gaming Corporation in 1994, and started by providing equipment and expertise to the Native American casino markets. It opened its first casino in Guatemala City, Guatemala, in 1997 and followed that up the following with a 20-year contract to operate four casinos in Panama. Over the years, it expanded to other Central and South America countries and subsequently changed its name in 2005 to Thunderbird Resorts.
Thunderbird isn't exiting the gambling business completely. It still operates other casinos in various Latin American countries, as well as a mixed-use, 19-story tower in Lima, Peru. That building houses a hotel with 66 suites, 58,125 square feet of leasable office space and 158 underground parking spaces. Thunderbird plans on releasing its 2017 Annual Report by the end of this month, in which it will detail what it plans for its remaining assets. It is traded on the Euronext Amsterdam under the trading symbol TBIRD.
The post Thunderbird Resorts flies out of Peru appeared first on CalvinAyre.com.
WSOP website traffic predicted to explode after May 1
Posted: 20 Apr 2018 03:41 AM PDT
For poker players in three states, May 1 can't come fast enough. That's the day that player sharing liquidity will be launched between New Jersey, Nevada and Delaware, giving players in all three
states the ability to meet up at the virtual tables in cash games and tournaments. It's been a long time coming, too, as Nevada and New Jersey signed their agreement in 2016. The one poker site that will immediately benefit from the poker liquidity sharing will be the WSOP, since it's the only site authorized to offer games in all three states.
Once the switch is flipped on May 1, WSOP traffic will more than triple. One online poker analyst predicts that traffic will jump to "unprecedented levels." Bill Rini, WSOP's head of online poker, told Card Player that the site is approaching "unchartered territory," and added "it has long been a goal of ours to bring the excitement seen in the Nevada market during the WSOP to everywhere online poker is legal and regulated in the U.S."
All players sitting down at the virtual felt will see benefits. There will be greater stakes and a wider variety of formats for cash games, and it's very likely that the community will see the first-ever $2-million online tournament in the U.S. before the end of the year.
Things are just getting warmed up. Once the games begin in May, many expect to see a snowball effect. Pennsylvania is poised to get in on the action soon as lawmakers are pushing legislation that would allow online poker in the state. With a little bit of luck, Pennsylvanians will be joining in before the end of the year. If they do, it's possible that as many as 26 million players could be back in virtual poker rooms, returning to the numbers seen before Black Friday.
After Pennsylvania, New York, Connecticut and Michigan are next, as all three are also working on the legal framework for online poker. There was no word on whether or not Preet Bharara had chimed in on the movement.
The post WSOP website traffic predicted to explode after May 1 appeared first on CalvinAyre.com.
4 video games accused of breaking Dutch gambling laws
Posted: 20 Apr 2018 02:36 AM PDT
It seems like only yesterday that I was discussing the multibillion-dollar industry of in-game gambling in video games. Where video game developers and related companies are pulling down around $30 billion a year, that number is set to increase to around $50 billion within four years. It's an amazing amount of money generated from something simple as a virtual hammer or an eye patch. This is probably why the industry is being dissected by lawmakers in several countries, with the Netherlands now raising an eyebrow at four video games in particular.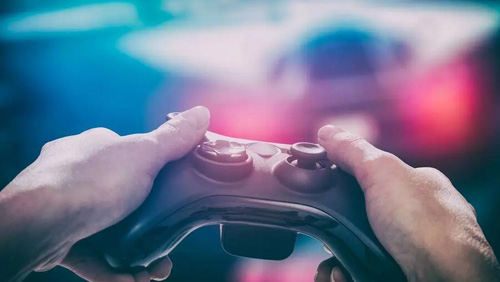 The Dutch Gambling Authority (DGA) reviewed 10 video games that contain loot boxes, and determined that four were in possible violation of gambling laws. The games were chosen for their popularity on an unidentified platform "that streams videos of games and players." More than likely, that platform is Twitch, used by about 2 million gamers daily. The names of the four were not released, since the DGA admitted that it hasn't yet determined which laws were broken, but ordered them to change the games within eight weeks or they would be looking at fines of up to €820,000 (just over $1 million).
Officials surmised that, since there is a gambling component to the loot boxes, the games could result in gambling addiction and, therefore, the developers are required to be treated as casinos, which require a license to operate. The DGA began looking into the video games after a rapid increase in popularity over the past several months.
The loot box itself doesn't break Dutch laws. However, Marja Appelman, director of the DGA, told Dutch newspaper Volkskrant, "… if the items in such a loot box can be traded outside the game, we speak of a gambling game for which you need a permit in the Netherlands and have to take measures to protect consumers against themselves."
Video game developers find themselves in a bit of a Catch-22. They're being told that they need a gambling license to offer the games with loot boxes, but there currently is no such license being offered. This could change at some point, though, as the Dutch Senate is currently considering a bill that would make an amendment to gambling laws.
Researchers with the DGA have determined that loot boxes could possibly be addictive, but didn't come out and specifically make the connection. Appelman pointed out that, "In terms of design and mechanisms, [loot boxes] are comparable to slot machines and roulette. However, there are no indications that loot boxes are being opened on a large scale by people who have gambling addictions or problems."
The post 4 video games accused of breaking Dutch gambling laws appeared first on CalvinAyre.com.
BetVictor unveil '#PriceItUp Builder' product and industry-first 'Edit' feature
Posted: 20 Apr 2018 01:01 AM PDT
New features launched ahead of World Cup campaign
BetVictor have today announced the delivery of two exciting new features within their popular #PriceItUp market.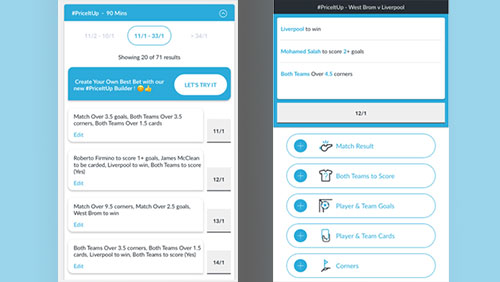 #PriceItUp Builder gives customers the opportunity to browse and combine thousands of possible outcomes as they build their own #PriceItUp bet whilst the introduction of an 'Edit' feature will allow customers to tweak and build upon existing #PriceItUp outcomes to create a personalised bet.
All pricing and technical development for these exciting new features have been carried out in-house, in keeping with BetVictor's strategy of maintaining full control of the key product features within their Sportsbook.
These two new features will play an integral role in BetVictor's product offering for the end of the current European football season and will be central to the firm's marketing strategy for this summer's World Cup in Russia.
Eoin Ryan, Head of Sportsbook Product at BetVictor, said:
''We are delighted to be able to launch two exciting new features to complement our already very popular #PriceItUp market. 
#PriceItUp Builder will allow customers to combine up to 10 individual selections in a single match accumulator bet, making it the most powerful builder feature on the market. 
We are very excited about the introduction of an 'Edit' feature into this product. We see this as a perfect gateway into the #PriceItUp Builder, as it allows a customer the ability to easily edit an existing outcome in a simple and straightforward manner. 
We are especially proud to have developed these products in-house and we see them as key additions to our Sportsbook as we look ahead to the World Cup in Russia this summer.''
For further information, please contact Anthony Avrili on anthonya@thephagroup.com, 0207 0251 350
About BetVictor
BetVictor are one of Europe's leading online gaming companies. Digitally data-led, they provide their own in-house technologies and product development enabling them to build successful partnerships in the business-to-business space. An innovator within the industry BetVictor offer customers a simple, intuitive and personal betting experience.
Official Principle Partner of Liverpool Football Club, BetVictor also entered into a three-year partnership with Jockey Club Racecourses last year becoming headline sponsors of the feature race at Cheltenham's November Meeting.
Established in 1946, Michael Tabor acquired sole-ownership of BetVictor in 2014 having previously been a major shareholder in the business. BetVictor headquarters in Gibraltar with tech hubs in London and Budapest.
Visit BetVictor social media platforms on Facebook, Twitter and Instagram
To learn more about BetVictor visit us on LinkedIn
The post BetVictor unveil '#PriceItUp Builder' product and industry-first 'Edit' feature appeared first on CalvinAyre.com.
IMGL MasterClass about Sweden and Denmark at Mare Balticum Gaming Summit 2018
Posted: 20 Apr 2018 12:28 AM PDT
Riga – 20 April 2018 – The organizers of Mare Balticum Gaming Summit 2018 are excited to announce that the panel discussion which is dedicated for the Swedish and Danish market updates is going to be an IMGL MasterClass panel.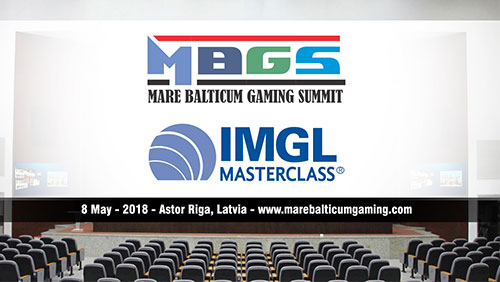 "We are really excited to have an IMGL MasterClass at the inaugural edition of our event in Riga. This gives you a better perspective about what the main takeaways are from the conference. This is besides the involvement of the regulators from the Baltic countries, who are keen to share their presentations of the markets. Make sure you register while there are still seats available. The limit of the event is 70 and there are only a couple of seats left for this wonderful opportunity in Latvia.", said Zoltan Tundik, Founder and Head of Business at European Gaming Media and Events.
The IMGL MasterClass™ will be moderated by Dr. Joerg Hofmann (Melchers Law Germany)  and will be joined by Danish regulator, Birgitte Sand, Morten Ronde(CEO of the Danish Online Gambling Association), Sissel Weitzhandler (Group Compliance Manager at Play'n Go) and Gustaf Hoffstedt (Secretary General of BOS, the Swedish Trade Association for Online Gambling).
Key points in the Mare Balticum Gaming Summit's Agenda in 2018 are:
• The state of the industry in Latvia and Estonia
• The state of the industry in Lithuania
• Responsible Gambling objectives in the European Union
• Innovation Talks Live – Gaming Innovators 2018
• Countdown to GDPR – The eminent changes GDPR bring to the industry
• The state of the industry in Denmark and Sweden – IMGL MasterClass™
You can view more details about the speaker lineup on the official website of the event: https://marebalticumgaming.com/
About the IMGL MasterClass™
The IMGL Masterclass is a conference format offered by the IMGL at international gaming events, including trade shows and conferences organized by others. IMGL provides the content and the expertise of our esteemed members and invited panelists – who share their knowledge with participants of the conference, network with each other, and enter into discussions on how to shape the future of gaming law on an international scale.
The IMGL Masterclass panelists include gaming experts — regulators, attorneys, industry executives, and educators — providing guidance regarding evolving issues in the gaming industry that are of interest to legislators, regulators, and others in the industry. Effectively, the IMGL Masterclass provides a platform beyond the yearly IMGL conferences for bringing together leading experts in the industry, legal advisers, and regulators in our global network.
IMGL Masterclasses stand for high-level discussions and interchange among experts. They strive to present only the best quality speakers and moderators — and the most up-to-date and relevant content in the IMGL Masterclass panels.
More details about IMGL can be found on the following website: https://www.imgl.org/
Make sure you register in order to get a chance to network with the representatives of Cubits, Triogames, Cubits, Losimu strategine grupe, Tatkazino, Penta Investments, Bet it All, SBTech, Play'n Go, Golden Race, VAS Latvijas Loto, Legalbet, Viensviens.lv, Authentic Gaming, Betsson Group and much more. The event has limited seating without the opportunity of adding more registrations, so make sure you reserve you place at this unique event. Register here!
Visit the official website of the event for more details: https://marebalticumgaming.com/
About the organizer, European Gaming Media and Events (formerly EEGMedia/EEGEvents)
European Gaming Media and Events is a leading media and event organizer company in the European Union.
The live events/conference division is in charge of organizing boutique style executive gaming events that focus on bringing inside information from the top gaming experts in the European Union and beyond. Their first event was held in Budapest on the 19th of September 2016. Since then the team have implemented more destinations into their event portfolio.
In short, they cover most areas of Europe with international events that serve the local and global industry, optimize networking opportunities and bring the hottest topics into scope.
The event destinations include Vienna, Prague, Budapest, Riga and Ljubljana with special focus around emerging markets.
For more details about the calendar, agendas and locations, visit the Live Events/Conferences section on europeangaming.eu
The post IMGL MasterClass about Sweden and Denmark at Mare Balticum Gaming Summit 2018 appeared first on CalvinAyre.com.
Calling the Clock: MILLIONS Grand Final round-up; PokerStars in India and more
Posted: 19 Apr 2018 11:43 PM PDT
In this week's Calling the Clock we round-up the partypoker MILLIONS Grand Final in Barcelona, cover PokerStars launch in India and much more. 
The sun is out. The woman who looks like a cross between Alison Moyet and Toyah Wilcox is bent over, cleaning the tables. Across the road, the builders stop work and lean on their spades to collectively stare at the young girl's ass.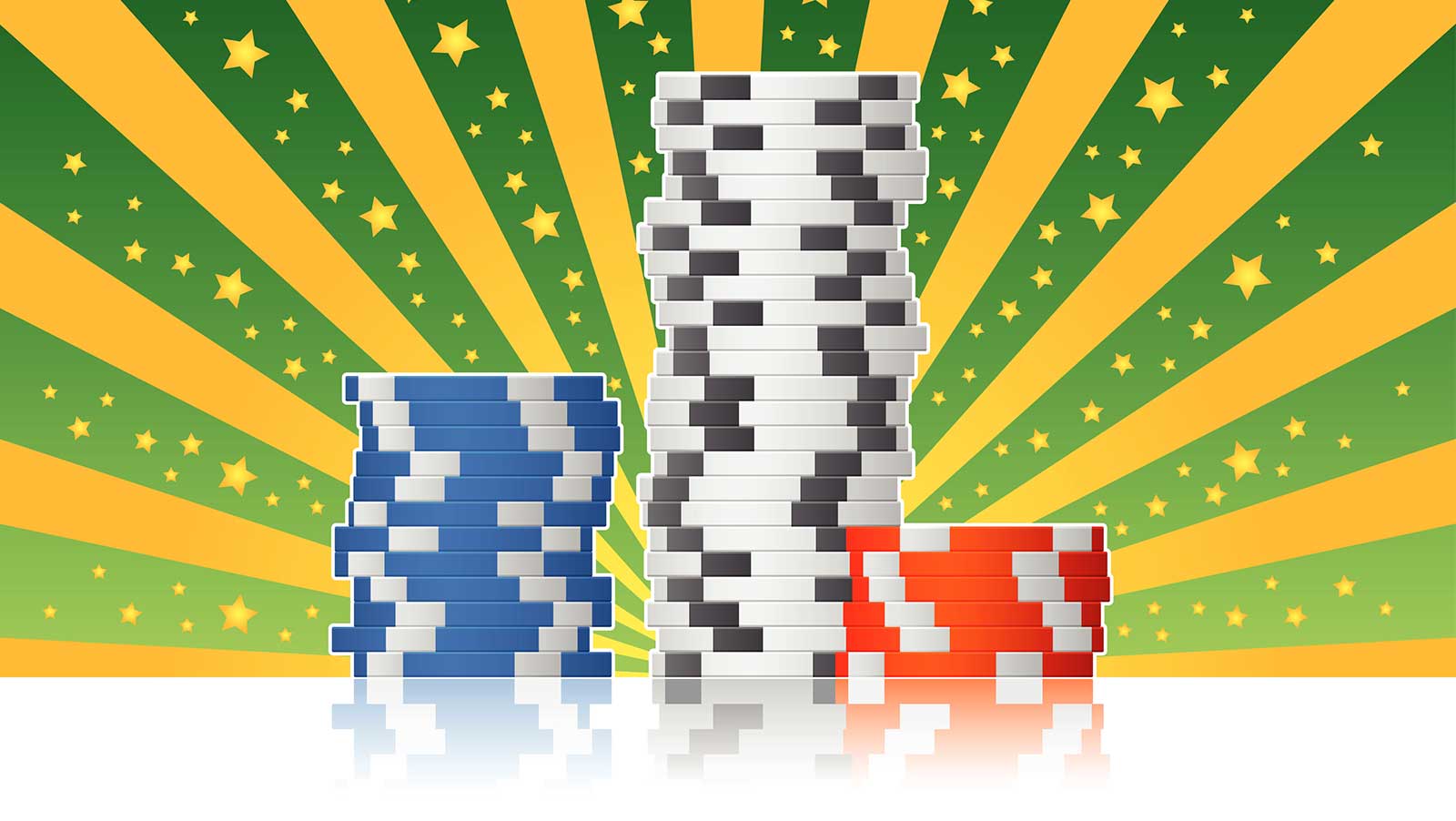 Grinning great big grins.
I order my Matcha Latte and swallow hard at the added 50p for oat milk while considering telling her about the builders. I don't, because then she'll think I've been staring.
I take my number #42 and sit down to write this.
I'm going to begin my weekly round-up with partypoker. The MILLIONS Grand Final is no longer a concept. It's a bona fide live tournament classic.
The players came (as they always do in Barcelona), and won more than $30m. Nobody won more than Pascal Lefrancois. The stud from Montreal outlasted a field of 1,175 entrants in the €10,300, €10m GTD Main Event to take the €1.7m first prize. Brits Adam Owen and Stephen Chidwick picked up €1.3m and €1m for second and third. Chidwick's cash saw him overtake Adrian Mateos as the Global Poker Index #1.
After the Main Event ended, Pedro Cairat beat 1,163 entrants to win the €195,000 first prize in the €1,100 Finale a year after beating 4,557 entrants to win €432,178 in the PokerStars National Championships at the same venue. And Fahredin Mustafov topped a field of 194 entrants to bank the first prize of €400,000 in the €10,000 High Roller.
And as the scent of fly spray sticks to my nostril hairs, I have two more significant pieces of partypoker news for you.
partypoker ambassador, Patrick Leonard, managed to convince his leaders that it would be a wise branding move to remove the rake applied to the bounty element of the Progressive Knockout tournaments. The six-month trial begins during the $40m GTD POWERFEST tournament and will become a permanent fixture if the players support the move by exchanging the time spent playing on their roller skates for more online poker.
I wrote about the play here – Gambling Marketing Musings: The Hidden Message Behind Party's PKO Rake Reduction.
And finally, as predicted by yours truly, Bertrand 'ElkY' Grospellier, is the newest member of the partypoker ambassadorial team and will spearhead partypoker's move into the shared liquidity market currently being pieced together in Europe.
PokerStars open up tables in India; sign Muskan Sethi and more 
PokerStars employees reliably tell me that they don't spend too much time focusing on the shenanigans over at partpoker towers. Perhaps, it's because they're too busy?
This week, the largest online poker room this side of the ridiculously sized salt and pepper pots fucking up my table chi, opened up their cyber doors for business in India and hired Muskan Sethi to help them spread the word.
Sethi rose to prominence when she qualified for the PokerStars TV show, the Shark Cage, a few years back and was recently honoured by President Ram Nath Kovind for being an inspirational woman.
It's 5,000 km from India to South Korea as a ballastic missile flies, and that's where we head next with a brief round-up of the Asian-Pacific Poker Tour (APPT) Korea.
Two people, in particular, must have been touching the heads of deities made from cement.
Michael Soyza, Christopher Soyza, I don't know what the hell is name is, but I do know he made money in four events; made three final tables, and won two trophies – the biggest of the two being the KRW 100,000 buy-in Main Event. Soyza defeated 449 entrants to win the $148,629 first prize before going on to also win a side event.
Yuki Ko made the final table of the Main Event, finishing eighth, and he also had a ridiculous run of form in Incheon. Beside his Main Event exploits, Ko won two events and banked over $100k in the process.
Moving sharply to Brazil, and PokerStars continues to receive more press coverage from Neymar Jr than when he worked for them. This time, the most expensive footballer in the world posted a photo on Instagram of him playing two PokerStars tables while watching football on TV.
There was only one problem.
The match on TV was Paris St Germain beating Monaco 7-1 to win the league, and Neymar was 8.8 km away in Brazil.
It seems the rumours that Neymar Jr may be on his bike in the summer may be true.
And on the eve of PokerStars second attempt to host a $10m GTD Sunday Million Anniversary special, I sat down with Severin Rasset to talk about that decision, and their newest game Split Hold'em. Check out the interview, right here. 
World Poker Tour 
The World Poker Tour (WPT) has also been as busy as a Los Angeles motorcycle cop this week.
Scott Margereson destroyed 1,306 entrants on his way to the most significant score of his career by winning the WPT Seminole Hard Rock Poker Showdown in Florida.
Margereson's bank manager is going to have a surprise when $696,740 drops into the line of code. The payout is more than Margereson has earned in a live tournament career that spans more than six years.
The Brit beat Faraz Jaka in heads-up action. Brian Hastings finished third, Joey Couden fourth, Matt Stout fifth, and Jeff Fielder sixth.
Had Jeff Fielder finished five places higher he would have become the first player to win both WPTDeepStacks and WPT Main Event titles. And over in Amsterdam, another player also came close to achieving the same feat.
Chino Rheem is not everyone's cup of lemon and apple cider vinegar, but he knows how to spin it up. The three-time WPT Main Event Champion finished 4/250 in the WPTDeepStacks Amsterdam Main Event. First time live tournament casher Christos Economides took the title and €75,760.
Bits and Bobs 
Alex Dreyfus explained why he has been missing from the poker world for so long with a blog post on Medium this week. The French entrepreneur and owner of the Hendon Mob and GPI announced the creation of chiliZ, a fan-controlled esports experiment inspired by the Spanish socios movement. Dreyfus has managed to persuade investors to part with $27m and change, so it seems like a stickler.
The chiliZ project is one that embraces blockchain and cryptocurrency technology, and another horse in that race showed up in the news this week. CoinPoker, who last week announced plans to sponsor the Asian Poker Tour, this week added the 2018 Japan Poker Cup as a second partner.
Poker fans desperate for news of the emergence of RunItOnce (RIO) Poker received a Phil Galfond warble this week. Galfond announced plans to launch RIO Poker in two phases, the first – online cash games – will arrive in the summer. Galfond's blog post shared the news that their rewards system would favour professional poker players; they wouldn't cannibalise unused rewards and many other golden nuggets.
Check it out #1: An Update and a Plan right here.
888Poker announced plans to sponsor the Women in Poker Hall of Fame (WiPHOF) induction ceremony in Las Vegas this summer. One of the ladies on the shortlist is Lupo Soto, and this week Soto formed the Women's Poker Association (WPA) in a bid to help the female of the species navigate the male-dominated poker industry.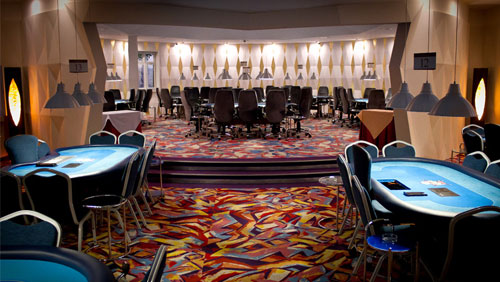 Leon Tsoukernik was in the news again.
The owner of the Rozvadov Casino and the first person to commit to play the Big One for One Drop doesn't want to pay the legal fees in his dispute with Matt Kirk over an unpaid $2m debt accrued after Tsoukernik had a few too many and lost the GDP of a tiny nation to the Australian during a heads-up cash game match at the ARIA. The latest court reports name Bobby Baldwin as Kirk's primary backer, and fellow conspirator.
Despite Leon's dubious reputation within the high stakes community, it hasn't stopped the WSOP partnering with him. This week the iconic brand was in the news again, after deciding to alter the Player of the Year formula for the umpteenth time. The new way of doing things is similar to the way they do things at the World Series of Poker Circuit (WSOPC), and so far the cry from the naysayers seems more like a whimper.
Last but certainly not least, my guest this week on Poker Routines was the Unibet Ambassador, Dara O'Kearney. Find out how a man without goals makes a living play poker right here.
Time ladies and gentlemen, please.
Someone has just called the clock.
The post Calling the Clock: MILLIONS Grand Final round-up; PokerStars in India and more appeared first on CalvinAyre.com.
You are subscribed to email updates from CalvinAyre.com.
To stop receiving these emails, you may unsubscribe now.
Email delivery powered by Google
Google, 1600 Amphitheatre Parkway, Mountain View, CA 94043, United States