---
PhilWeb snaps 2-year losing streak with 236% Q1 revenue surge
Posted: 23 Apr 2018 07:14 AM PDT
Philippine-listed game technology provider PhilWeb Corp. managed to become profitable again as its revenue grew more than double during the first three months of 2018.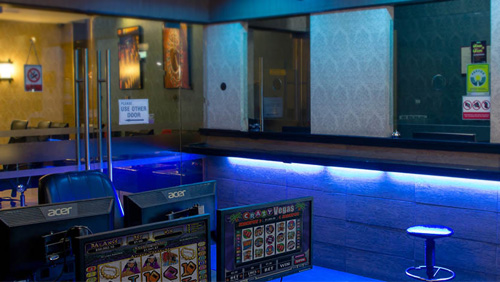 In a regulatory filing, PhilWeb reported that its revenue leaped by 236.7 percent to PHP87.8 million ($1.68 million) in the first quarter of 2018 compared to the PHP26.1 million ($499,220) it posted in the same quarter of 2017.
PhilWeb also managed to trim its cash losses by 91.1 percent to PHP4.4 million ($84,159) during January-March 2018 period from PHP45.4 million ($868,375) in the first quarter of 2017.
The revenue surge came after the Philippine Amusement and Gaming Corporation (PAGCOR) issued PhilWeb a Certificate of Accreditation as an Electronic Gaming System (EGS) provider of licensed gaming sites for electronic games in November 2017.
As an EGS provider, PhilWeb has been able to offer software and other services to operators of PAGCOR-licensed gaming sites.
"These positive results were brought about by the approval by the Philippine Amusement and Gaming Corporation (PAGCOR) for PhilWeb to offer its Electronic Gaming System (EGS) to operators, thereby allowing the Company to fully resume its operations," PhilWeb said in a statement.
PhilWeb has been on a roller coaster ride since Philippine President Rodrigo Duterte rose to power in 2016. When its license expired in August 2016, Duterte's bad blood with PhilWeb's former chairman Roberto Ongpin made it almost impossible for the tech provider to secure a new license.
To save the flailing company, Ongpin decided to step down from his post. He was later replaced by Gregorio Araneta III.
In September 2017, PhilWeb unveiled a new logo to mark the company's new beginnings. PhilWeb pointed out that the logo "reflects the company's renewal under the leadership of Chairman Gregorio 'Greggy' Araneta III."
Prior to PAGCOR's granting of EGS certificate, PhilWeb has been busy acquiring eGames sites and eBingo parlors across the nation.
Looking ahead, PhilWeb said it will continue on venturing into eBingo, with an initial acquisition of two eBingo sites as part of its expansion plans. It is also a service provider to Instant Massive Bingo's eBingo operations in Saipan, providing the latter with technology and support services, according to the company.
The post PhilWeb snaps 2-year losing streak with 236% Q1 revenue surge appeared first on CalvinAyre.com.
Galaxy Boracay casino plan still alive as Philippine partner buys more land
Posted: 23 Apr 2018 06:33 AM PDT
Macau-based casino operator Galaxy Entertainment Group (GEG) is not backing out from its integrated resort project in the Philippine holiday island of Boracay anytime soon.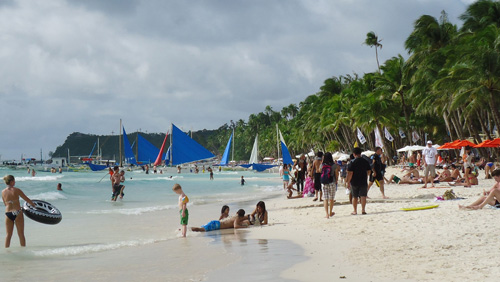 The Philippine Star reported that GEG's local partner, Philippine-listed gambling operator Leisure & Resorts World Corp., bought more properties on the island—a sign that the casino operator was staying, according to a local government official.
GEG and LRWC, through its subsidiary Boracay Philippines Resort and Leisure Corporation (BPRLC), initially acquired a 23-hectare property for the $500 million integrated resort project.
According to Boracay Affairs Municipal Executive Assistant Rowen Aguirre, LRWC remained in negotiations with several other property owners for additional land acquisition. He said that government officials in the island didn't object to the acquisition of land in Boracay because the area remained underdeveloped and that the area where GEG planned to put up its land-based casino was mostly residential.
The letter of no objection from the island official has been one of the important documents that GEG and LWRC submitted to state regulator Philippine Amusement and Gaming Corporation (PAGCOR) to secure a provisional casino license.
There had been confusion about the fate of GEG's project in Boracay after a Philippine tourism official claimed the Macau-based operator has started looking for another venue for its multi-million dollar resort.
LRWC quickly shot down the statement by saying that they have not yet abandoned the Boracay project.
PAGCOR chair Andrea Domingo, for her part, belied reports that GEG is pulling out from its Boracay casino project, saying that there was no formal communication between them about the matter.
Belle Corp sees net income up 10% to $16.4M
In other Philippine casino news, Belle Corp. reported slower growth in net income during the first quarter of 2018 as revenue share from the gaming operations of City of Dreams Manila fell 8 percent.
Belle announced before the Philippine Stock Exchange on Monday that its net income grew 9.6 percent to nearly PHP857.5 million (US$16.4 million) in the first three months of 2018 compared to the 90 percent increase it posted in 2017.
The company's net income slowdown was attributed to the smaller income share in the gaming operations of City of Dreams Manila, according to Belle.
Through its 78.7%-owned subsidiary, Premium Leisure Corporation (PLC), Belle's gaming revenue share fell to just over PHP664.3 million ($12.7 million) in January-March 2018 period from PHP721.9 million ($13.8 million) during the same quarter in 2017.
But the property developer's earnings before interest, taxes, depreciation and amortization from its income share rose to PHP 474 million ($9.06 million) for the first quarter of 2018 from PHP 439 million ($8.39 million) for the 2017 period.
Belle is a property developer focusing on the leisure market. Its principal assets include land and buildings at the PAGCOR Entertainment City in Parañaque City, which are being leased on a long-term basis to Melco Crown Entertainment Philippines. It also owns significant real estate assets in and around Tagaytay City.
The post Galaxy Boracay casino plan still alive as Philippine partner buys more land appeared first on CalvinAyre.com.
Social poker apps find their backs against China's 'great firewall'
Posted: 23 Apr 2018 03:27 AM PDT
Online poker operators in China are bracing for the full impact of an imminent ban in the country.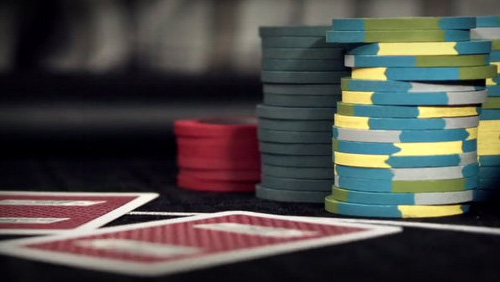 South China Morning Post reported that the Chinese government will no longer recognize poker as a competitive sport starting on June 1, although the legal framework of the ban has yet to be published, which means changes are possible.
In a nutshell, the Chinese government will forbid app stores from offering poker so that its citizens won't be able to download the game in their mobile phones and tablets. Social media channels, such as WeChat and Weibo, are also barred from promoting poker in general under the new Chinese policy.
The sudden Chinese crackdown on online poker application is expected to put a big dent on the earnings of the companies that operate them. The impact Chinese crackdown on poker will be felt drastically as far as Manila and South Korea's Jeju Island, according to Hong Kong Poker Players Association managing director Stephen Lai.
"It was growing very fast, now it is going to be more difficult for operators in Asia to organise poker events because Chinese players make up over half of the field," Lai said, according to the news outlet. "If you can't promote those events on social media, Chinese players won't know they are on so they won't go."
Prior to the Chinese ban, the apps have been a useful tool to promote poker games in the extremely limited and regulated Chinese space.
Chinese social media giants Tencent, Alisports, and Ourgame have introduced their respective poker applications and even hosted live events for the game.  Shutting down the poker operations of these three social media giants was a strategic way for the Chinese government to effectively maim the country's poker industry.
At this early stage, the news of a Chinese poker ban have already alerted to the investors of Hong Kong-listed tech company Boyaa Interactive International Ltd, with stocks dropping 12 percent after following the announcement.
Boyaa had been basking under the growing success of poker in China, with Texas Hold'em games accounting for up to 70 percent of its revenues. In 2017, Boyaa announced that Texas Hold'em games pushed its "average revenue per paying user" 73 percent higher than in 2016.
The post Social poker apps find their backs against China's 'great firewall' appeared first on CalvinAyre.com.
Hold-up 'at the top' prompts fresh delays on FOBT crackdown
Posted: 23 Apr 2018 03:02 AM PDT
The decision whether to lower the maximum stake on fixed-odds betting terminals (FOBTs) in the United Kingdom has been delayed yet again, this time due to infighting "at the top of government."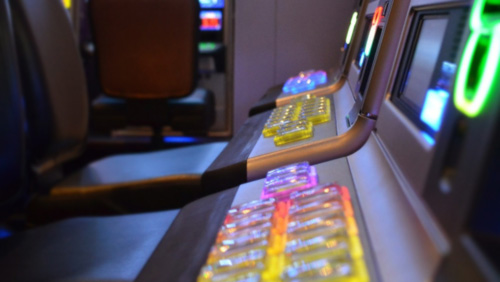 Members of the Parliament were expected to announce the UK government's decision to enforce a reduced limit on FOBT wagering levels before the month of April ended, but Daily Mail reported on Monday that the crackdown has been put off until after the local elections have been held in the beginning of May because of conflicts among some members of the government.
Chancellor Philip Hammond was "responsible for the hold-up," sources told the UK news outlet.
Hammond, a member of the British Conservative Party, has been reportedly rebuffing the proposal to impose a £2 maximum stake on grounds that the government may stand to lose "hundreds of millions in gambling tax revenues." The proposed limit would be a huge drop from the current £100 per spin limit.
Hammond has been a known ally of the gambling industry on the FOBT issue, until September 2017, when the chancellor announced that the government has initiated a review on the betting terminals although it's worth noting that Hammond warned that slashing the stake limit to £2 could result in a £400 million gap in the state coffers.
The UK Gambling Commission (UKGC) has already rejected the £2 limit in March, and instead is pushing for a £30 or less maximum stake along with a list of "measures to combat the risk of harm." In its recommendation, the gambling regulator noted that there has been insufficient evidence to justify a decision "recommending a specific figure below £30."
The British Horseracing Authority (BHA) has urged the government to think hard before making a decision on the FOBT wagering limit, pointing out that a drastic FOBT stake cut could prove disastrous to racing, whose financial health is largely dependent on the betting industry. BHA executive director Will Lambe earlier told the government's FOBT consultation that "any measures which severely compromise the sport's financial stability would have unintended consequences to British racing and the wider rural community."
Meanwhile, operators like Ladbrokes Coral also warned of possible "severe stake cut" in its sponsorship budget. Ladbrokes spends £8 million yearly on sporting event sponsorships, almost £3.5 million of which is dedicated to horse racing, in addition to the betting giant's Rugby Football League Challenge Cup and the Scottish Professional Football League sponsorships. Ladbrokes also has partnerships with snooker and darts.
Bookmaker William Hill has also announced that it's also considering revising its sponsorship agenda in the event that the legislation on FOBTs is changed, noting that its £1 million horse racing sponsorship may be "at risk" if the FOBT's maximum stake is set too low.
The post Hold-up 'at the top' prompts fresh delays on FOBT crackdown appeared first on CalvinAyre.com.
Nolimit City strikes deal with Playfortuna.com
Posted: 23 Apr 2018 02:05 AM PDT
Leading casino operator, Playfortuna, chooses Nolimit City as a direct partner
The multi-year agreement inked between Playfortuna and Nolimit City will see the two join forces in a direct partnership thanks to the proprietary owned RGS platform hosted by Nolimit City. Playfortuna are announcing their commitment to integrate the supplier's API with immediate effect.
Another deal set out for the software provider thanks to the efficiency of Playfortuna and the eagerness to integrate Nolimit games. Playfortuna, a renowned operator, known for offering a library of premium slot providers, as well as hosting active casino streamer promotions, making the operator a leader in the industry for its unique embrace of the live streaming world.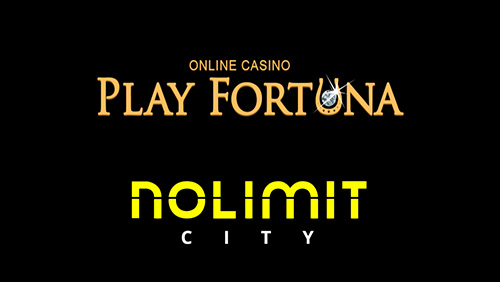 Playfortuna plans to offer players the full suite of Nolimit City games, including the latest exciting title 'Tesla Jolt', released last march and several other known titles from the studio like; WiXX, Casino Win Spin and Oktoberfest, amongst other great games.
A representative from Platfortuna, stated: "We are proud to be cooperating with Nolimit City during their early days and happy to be one of the first signing with them. We are sincerely impressed by their high quality games, and we are confident that our players will appreciate an innovative game provider like Nolimit."
Malcolm Mizzi, Head of Sales at Nolimit City, added: "This marks yet another momentous deal for us and we cannot wait to see our partnership turn into something big! Having the likes of Playfortuna in our library of clients is something we are proud to announce."
About Nolimit City
Nolimit City is a Stockholm-based online casino platform and game developer, offering high-quality content and services to operators around the world. The company has designed and developed its platform in-house from the ground-up; delivering a strong and powerful engine that can take large volumes of play and social interaction in its stride, on both desktop and mobile. It is coupled to an innovative back office and bonus toolbox, providing a one-stop shop for our partners. It is hugely flexible, and can be tailored to individual operator requirements and needs. We employ some of the smartest minds and artistic talents in the industry; people passionate about gambling and technology. They have helped us to create a portfolio bursting with fun and engaging games for both casino and lottery operators, including Oktoberfest, Space Arcade, WiXX, Kitchen Drama: BBQ Frenzy/Sushi Mania and Bet on Poker.
The post Nolimit City strikes deal with Playfortuna.com appeared first on CalvinAyre.com.
Habanero signs RWB Solutions International deal
Posted: 23 Apr 2018 01:57 AM PDT
April 23rd 2018 – Premium slots and table games provider Habanero has expanded its reach with a deal to supply casino brands via prominent Asian sportsbook operator RWB Solutions International.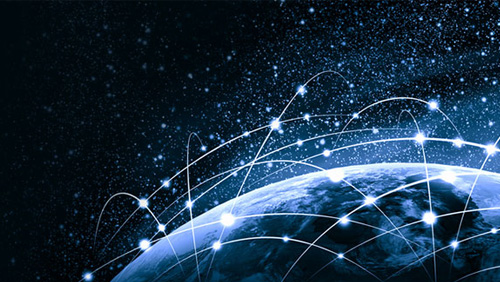 As part of the agreement, RWB will make Habanero's full collection of titles available to a number of the region's leading brands, including Supotsubet.com.
This will include the supplier's very latest releases Presto!, London Hunter, and Four Divine Beasts, which have been well-received by players in a number of markets.
Daniel Long, Head of Sales at Habanero, said: "We are really pleased to have agreed a deal with RWB, who possess a fantastic client base, and we are confident they will benefit from the popular games we produce.
"This is another exciting step in our journey and it shows the tremendous growth we are experiencing as a company on the back of producing the high-quality content."
Jason Teh CEO at RWB, added: "Habanero have established and maintained a reputation for producing titles that are popular with players and profitable for operators.
"Their portfolio of slots and table games are now a necessity for any casino brand and I'm very pleased we can now offer them as part of the package we deliver to our customers."
Habanero now offer over 80 video slots titles, 11 table games, and 10 video poker titles, which are integrated with over 60 operators and aggregators and available in 24 European and Asian languages.
For more information on this press please contact Square in the Air on 0203 586 8272 or enquiries@squareintheair.com
About Habanero
Habanero is a supplier of quality slots and table games for the online and land-based casino industries. Hosted on Habanero's own platform and made available at a competitive rate, these games are tailored to the widest possible variety of devices, allowing operators in multiple territories to maximise their incomes.
Purchased by a group of European investors in 2012, the company now boasts a host of skilled designers, developers and mathematicians. Its management team has over four decades' worth of experience in betting and gaming. For more information, please contact info@habanerosystems.com. For additional images and other media enquiries, please email enquiries@squareintheair.com. For sales enquiries, please contact sales@habanerosystems.com
The post Habanero signs RWB Solutions International deal appeared first on CalvinAyre.com.
A lotto revolution: Lottoland launches hourly draw games with jackpots up to £160 million
Posted: 23 Apr 2018 01:48 AM PDT
Leading online lotto operator, Lottoland has today launched a revolutionary new range of lotto jackpots called "GO!" – a brand new product, offering players a chance to win huge jackpots every hour.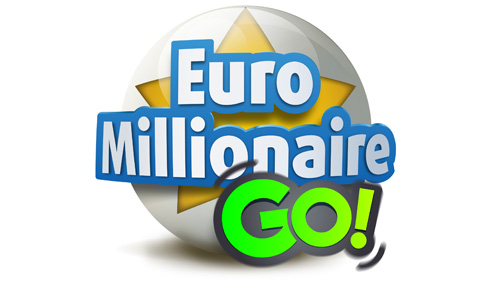 The first GO! product is EuroMillionaire GO! – a game in the familiar and popular 5/50 plus 2/12 format. The jackpot of EuroMillionaire GO! will match the EuroMillions jackpot, so prizes can reach £160 million. The current jackpot is at a HUGE £121 million. The big difference is that Customers can win Lottoland's jackpot every hour, 24 hours a day, 365 days a year.
For just £2.50, players can bet on this draw and – best of all – if they don't match any numbers, Lottoland will give them their money back! The money back guarantee isn't an offer nor a promotion, but a fundamental change after introducing a new "match no numbers" prize tier.
The second GO! product 6 / 49 GO! is based on the classic and much loved 6 out of 49 draw, with a jackpot that follows the German Lotto 6aus49 jackpot which can climb to over £25 million and can be won when a player's bet matches all six numbers and the 'super number'. For just £1 players can bet on this exciting new draw, which also offers players a chance to win on ten different prize tiers. Alongside 6/49 GO!, Lottoland has also launched three additional bonus games – Lucky 7s, Super6 and Monthly Moolah – all of which increase your chances of winning every hour.
EuroMillionaire GO! is now available at www.lottoland.co.uk , and will soon be followed by 6 /49 GO!
Lottoland is able to expand its portfolio with high jackpot GO! products thanks to its innovative Random and insured Number Generator (RiNG™). RiNG™ allows customers to win huge jackpots instantly – with the prizes being insured through Lottoland's own insurance infrastructure, which is regulated by the Financial Services Commission ("FSC") in Gibraltar in accordance with EU insurance legislation. Lottoland is the first and only company in the gaming sector to have established its own insurance company – holding itself up to the highest standards with regards to industry best practice and transparency.
Lottoland's CEO Nigel Birrell said, "Gone are the days of having to wait for a Friday night lottery draw to have a chance of winning a multi-million-pound jackpot. Our players are always on the go so we have developed an instant win product to meet their needs. We know also many people are fed up with traditional lottery matching no numbers week in, week out and having an unrewarding experience. So, the gamechanger for players is our additional "match no numbers" prize tier, stacking the odd's massively in favour of the player over traditional lotteries. For EuroMillionaire GO! it reduces the odds of any win to 1 in 2.1 which compares to 1 in 13 for the traditional EuroMillions lottery. Lottoland is all about delivering innovation and giving a more rewarding experience so believe strongly players will see the value and convenience of our revolutionary new GO! range."
For any media enquiries, please contact:
Laura Pearson, at laura.pearson@lottoland.com
About Lottoland
Lottoland has grown rapidly to become a world leader in online lotto. Innovation, coupled with the freedom to offer players a unique and enhanced lottery experience, has been key to the company's success.
The Gibraltar-based business is active in 12 markets, has over 350 employees, and more than 7.5 million customers worldwide. Lottoland is licensed and regulated by the Government of Gibraltar, the UK Gambling Commission, the Republic of Ireland National Excise License Office and the Northern Territory's Racing Commission in Australia.
Lottoland Limited | Office Suite A | Ocean Village Promenade | Gibraltar | GX11 1AA
Laura Pearson
Head of Corporate Affairs
E laura.pearson@lottoland.com
T +44 7818110616
W: www.lottoland.com
The post A lotto revolution: Lottoland launches hourly draw games with jackpots up to £160 million appeared first on CalvinAyre.com.
Josef Darmark: Online payments landscape is generally evolving
Posted: 23 Apr 2018 12:37 AM PDT
In this interview with CalvinAyre.com's Becky Liggero, Josef Darmark of Trustly shares how the company continues to inspire innovation in the workplace.
Innovation doesn't happen naturally. It is the end product of ideas that have been sourced out from unusual places and events, which is why it is paramount for operators to create a space where ideas can be nurtured until it becomes ripe for the picking.
As Albert Einstein once said, "Creativity is intelligence having fun."
Joseph Darmark of Trustly said it is important for operators to create an environment where people can just sit and think of something that is fun in order to inspire innovation in the company.
To encourage their employees to contribute ideas to the company, Darmark pointed out that they hold a Hacker Day in Trustly—an event where anyone with creative ideas is given an opportunity to try new concepts, ideas and technologies in a fun, cross-team environment.
Though Hacker Days are tied with coding and developing, Darmark said everyone are encouraged to join and pitch their ideas.
"Innovation doesn't happen naturally, so it is something we always speak about and it is something we always consider. We have various ways of working innovation. We are always conscious about innovation," Darmark told CalvinAyre.com. "On top of that, I think we are an interesting area in terms of the whole landscape of payments online is generally evolving. So, there are lots of things happening that if you are just creative and innovative, you'll find funny and interesting ideas to push for."
Recently, the Swedish fintech company rolled out its 'Uber for Gaming,' a product called 'Pay 'N Play.'
Darmark said 'Pay 'N Play' was launched to the market to change the way companies and people experience payments, removing the payment part away from the cashier. He added that their latest offering also removed the fact that players don't have to register to start playing on betting sites.
"There are lots of things happening. In our case, in the Pay 'N Play product, we are just telling merchants who they are. It is an interesting case of telling merchants more about their customers—what they can do and what their customers want already at the station deposits," the Trustly executive said. "It is also interesting the movements across the globe in banking payments. We are also hoping to be able to push traffic from other countries than we already have today."
When asked whether it sees cryptocurrency as a threat to their product, Darmark said that their position is quite well founded that they will remain unscathed by the digital currency.
"I think there are different views. Even countries have different views on cryptocurrencies and we will see where it takes us," he said. "But today, it is not something that we are considering as a part of a product. We are working on the bank account and I don't see that people with bank accounts are changing sometime soon. So, I think, our position is quite well founded."
The post Josef Darmark: Online payments landscape is generally evolving appeared first on CalvinAyre.com.
Sports handicapper Dave Malinsky falls to death during hike
Posted: 22 Apr 2018 11:11 PM PDT
In a tragic accident, popular sports handicapper and announcer Dave Malinsky has passed away. The 57-year-old missed a dinner date with his mother on April 14, leading to a massive search
effort. His car was later found close to the Deer Creek North Loop, a popular hiking spot near Mount Charleston on the outskirts of Las Vegas.
Malinsky, who was an avid hiker, apparently fell while hiking the trail known for its Bristlecone Pine Trees, Las Vegas Review-Journal reported. He was well-known in the Vegas sports betting community, and once said, "To be the most successful in this endeavor were not the crunchers, but rather those that understood the various subtleties and dynamics of sport, so that they could maneuver their way around those long corridors that statistics can not [sic] explain properly. Those that understand the way the various sports play out still need the refinement of the numbers behind them in order to win, but those that do not understand how fragile statistics are, based on both the human component and the various odd bounces that make up sports results, are going to have difficult time treading water."
The search brought out a large amount of volunteers, firefighters, drones, helicopters and friends and family. After his body was found, a Facebook poster said, "This past week has been filled with a host of different emotions; uncertainty, fear, love, and ultimately despair. One feeling that remained constant throughout the week was support. Some of the support came from people who knew David for decades, some from those who only knew him as an acquaintance, and some who had never met Dave at all, but still offered help. The outpour of support from the Las Vegas hiking and sports community has been truly remarkable. Words cannot describe how grateful we are for the volunteer hikers, Red Rock Search and Rescue, Metropolitan Police, and everyone who offered support to find David."
Malinsky was active on the SportsBookReview.com website, as well as others. He was known for sparking lively content and for a unique talent for sports bets. A GoFundMe page, originally established to help in the search, is now collecting funds for the expenses of his untimely death. It has already raised over $15,000 of its $25,000 goal.
The post Sports handicapper Dave Malinsky falls to death during hike appeared first on CalvinAyre.com.
Canada's Global Daily Fantasy Sports secures Malta license
Posted: 22 Apr 2018 11:10 PM PDT
Malta is a hotspot for business and relaxation, alike. Its beaches and crystal-clear water call to international tourists and a variety of businesses have set up shop there due to the generous tax structure. Internet gambling and, most recently, cryptocurrency are the hottest industries and now it's the home of Canada-based Global Daily Fantasy Sports Incorporated (GDFS), a daily fantasy sports (DFS) software supplier.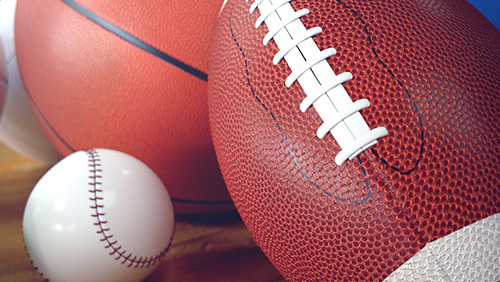 GDFS has been granted a license for business-to-business controlled skill games from the Malta Gaming Authority (GMA). The Vancouver-based company applied for the license so that it could reach markets that don't require approval by a specific regulatory body. It now will use the five-year license to roll out its products to operators in those markets.
In a statement, GDFS CEO Darcy Krogh said, "The Malta Gaming Authority always showed a belief in the potential expansion of daily fantasy sports in Europe." In addition to the Maltese license, the company also has a license issued by the UK's Gambling Commission.
DFS is proving to be big business.  GDFS anticipates gross gaming revenue of around $54.4 billion this year, of which about 50% will come from sports betting. Only looking at the European market, the company expects to pick up a little more than $29 billion and, according to Krogh, the Malta license will help GDFS provide a wider reach and a stronger foundation around the continent.
Krogh went on to say, "The granting of the license confirms that the company made the right choice when choosing Malta as its European base for its client-facing and licensing operations. This license is pivotal for Global Daily Fantasy Sports Incorporated, enabling us to expand our presence into additional markets and launch our dot-com network. It also allows us to offer our product and platform to a wider group of operators."
According to the GDFS website, the company is a mobile-first, multi-tenanted gateway that allows operators to offer their customers a world class DFS product. It has a partnership with NYX Digital Gaming to distribute its platform and some of its clients include Sisal, MicroGame and Lottomatica.
The post Canada's Global Daily Fantasy Sports secures Malta license appeared first on CalvinAyre.com.
You are subscribed to email updates from CalvinAyre.com.
To stop receiving these emails, you may unsubscribe now.
Email delivery powered by Google
Google, 1600 Amphitheatre Parkway, Mountain View, CA 94043, United States