---
Melco Int'l 2017 profit tumbles despite revenue surge
Posted: 03 Apr 2018 01:19 PM PDT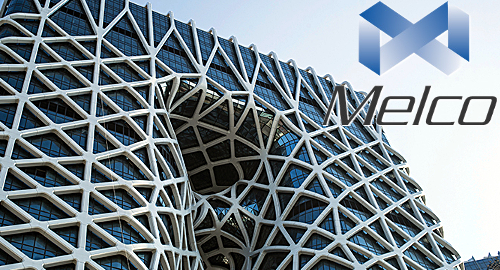 Casino operator Melco International Development Ltd has showered over $5m in new shares on chairman/CEO Lawrence Ho for helping to steer the company to a record performance in 2017.
The Hong Kong-listed Melco turned in its 2017 financial report card last week, reporting revenue up 70% year-on-year to HK$41.2b (US$5.25b), while adjusted earnings shot up 80% to HK$9.8b. However, profits tumbled from HK$10.4b in 2016 to just HK$474m last year.
The profit tumble can be explained by the HK$10.4b one-off gain Melco enjoyed in 2016 via the dissolution of Melco Crown Entertainment, its former joint venture with Australian casino operator Crown Resorts. With Crown's shares having been purchased and cancelled, Melco is now majority owner of that venture's successor, Melco Resorts and Entertainment (MRE), which operates casinos in Macau and Manila.
MRE provides the overwhelming majority of Melco's revenue, and a detailed breakdown of its 2017 performance was released earlier this year. But Melco boss Ho nonetheless expressed relief that MRE's operations in Macau had overcome "several years of … headwinds," leaving Melco "a stronger, more focused and better positioned company."
The year also saw Melco divest its 40.65% stake in the MelcoLot Ltd lottery technology firm via a sale to online lottery operator 500.com. Melco also upped its stake in Entertainment Gaming Asia, which leases electronic gaming machines to Philippine land-based operators but is also developing a social gaming platform.
Melco holds a majority stake in City of Dreams Mediterranean, the in-development integrated resort project in Cyprus, the first phase of which is scheduled to open in 2021. The Cyprus license allows Melco to operate temporary gaming facilities while the main resort is under construction, and Melco's report reiterated its plan to open the first of these temporary venues this year.
Ho assured investors that he was "conscious of our exposure to stricter capital controls in mainland China and ongoing structural changes in the consumption of outbound Chinese tourists in all markets and particularly Macau." Ho added that the firm would do its best to "closely manage against these risks."
As a reward for Ho's fine work, and to incentivize him to keep it up, Melco's board approved a grant of restricted shares representing 0.036% of MRE's issued share capital. The shares, which will be issued in two tranches – one last week and the second in March 2021 – are worth a total US$5.13m as of last weeks' closing price.
The post Melco Int'l 2017 profit tumbles despite revenue surge appeared first on CalvinAyre.com.
Philippines' land-based eGames sector to add live dealer casino
Posted: 03 Apr 2018 11:38 AM PDT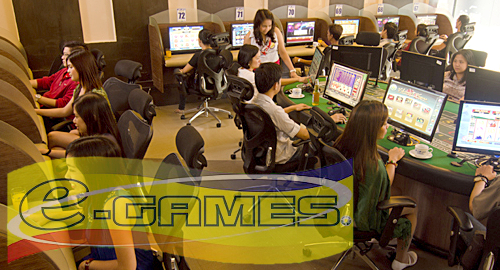 The Philippines' land-based eGames electronic gaming sector could soon be adding live dealer casino games to their product offering.
Last month, the Philippine Amusement and Gaming Corporation (PAGCOR) issued a memorandum covering the accreditation of data/content streaming providers for live dealer casino games. The memo, dated March 13, was only posted to the PAGCOR site on Monday.
The memo indicates that PAGCOR's board of directors approved plans at its January 31 meeting for allowing eGames operators to offer live dealer casino games. The memo sets out the process by which technology providers can have their live dealer studio/production facility approved to operate within the eGames environment.
The Philippines is the primary licensing hub for Asian-facing online gambling operators under its Philippine Offshore Gaming Operator (POGO) program. However, POGO licensees are strictly prohibited from accepting action from Philippine residents.
Philippine residents are permitted to patronize the hundreds of eGames cafés that dot the archipelago. These sites contain computer terminals offering a variety of online casino and bingo products, but these 'online' games have historically been limited to the random number generator variety.
PAGCOR's website now contains a variety of rules and fee schedules for would-be 'Data/Content Streaming Providers'. These Data/Content ops will need to partner with an Electronic Gaming System (EGS) Service Provider, the entity that oversees gaming activity at eGames venues, which are in turn controlled by a Gaming Site Operator.
Among the tests that Data/Content ops will need to pass is ensuring that their live dealer games cannot be accessed by Philippine residents from outside the eGames venues. Their live dealer facilities also cannot simultaneously offer services to POGO licensees. Table layouts and studio backdrops will need to feature the logo of the EGS Service Provider so that it's visible on the eGames terminal screens.
The addition of any new product elements will be welcome news to the eGames sector, which is only now just recovering from a sustained regulatory crackdown that did serious damage to operators such as PhilWeb. In PAGCOR's recent snapshot of the overall Philippine gambling market in 2017, the eGames sector reported revenue of P23.6b (US$454m).
The post Philippines' land-based eGames sector to add live dealer casino appeared first on CalvinAyre.com.
Play'n GO to debut OMNY in South America
Posted: 03 Apr 2018 11:26 AM PDT
3rd April 2018 – Omni-channel slots specialist Play'n GO is well-set for a concerted push into the Latin American market starting with FADJA, held in Bogota, Colombia from 5-6th April 2018.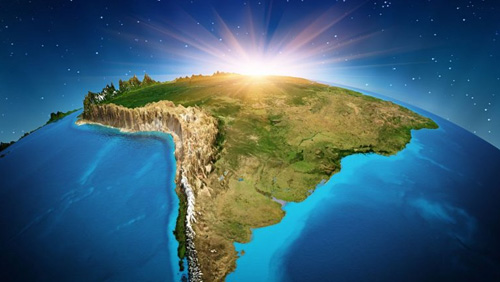 The supplier will exhibit its OMNY® platform for the first time in the region on stand 65, after receiving extremely positive feedback at the recent ICE Totally Gaming show in London.
OMNY® allows players to seamlessly transfer game progress between land-based and mobile channels, and vice versa, ensuring a flexible playing experience and longer average game time.
Ready to go live with bricks and mortar casino estates and online casinos, the product is truly omni-channel in its design and capable of driving revenue while also improving player retention.
Play'n GO's extensive gaming content, much of which has recently been certified for the Colombian market, will also be showcased, including popular titles such as Aztec Warrior Princess, Mystery Joker and Viking Runecraft.
Senior personnel will be on hand to explain how its regulatory expertise and various global certifications allow it to integrate gaming content into operators' back-offices quickly and securely, safe in the knowledge that there will be no legislative issues in doing so.
Johan Törnqvis, tPlay'n GO's CEO, said: "Exhibiting at FADJA is a fantastic opportunity to meet new partners and stakeholders within the Colombian market. We see vast potential for growth in it and are looking to take advantage of this with all interested parties.
"With our OMNY® product now available to both land-based and online casinos, along with our certified gaming content, we believe we can deliver a new experience to players which will raise the bar of what's expected from a supplier in Latin America."
About Play'n GO
Play'n GO is an award-winning supplier of high quality gaming content to many of the world's leading casino brands.  Their genuine omni-channel solution can be tailored to suit the needs of individual online and land-based partners, regardless of geographical, regulatory, or market-specific requirements. Their games are developed in HTML5 to provide an enhanced user experience on all devices and operating systems. They are complemented by superior back-office administration tools which provide expansive reporting and marketing capabilities, ensuring operators are equipped to provide the ultimate gaming experience. The supplier has been recognised with the IGA Slot Provider of the Year 2017 and 2018 titles. For more information about Play'n GO, who have offices in Sweden, Malta, Hungary, and the UK, please visit http://www.playngo.com.
The post Play'n GO to debut OMNY in South America appeared first on CalvinAyre.com.
FADJA 2018: An opportunity to meet the leading technological partners at this year's expo
Posted: 03 Apr 2018 11:21 AM PDT
During the last few years Colombia has certainly set the trend for the Latam iGaming industry. Not only is it the first country to embrace a regulatory framework in this respect, but a number of other jurisdictions in the region are expected to follow suite in the next couple of years.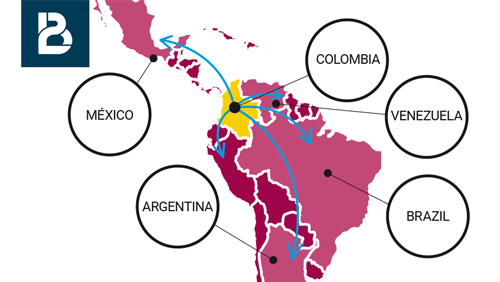 Whilst this promises to reshape and further strengthen the whole industry in the Latin American region, it also provides operators the perfect opportunity to prepare and shape their activities to enter these new marketsonce they get regulated.
BtoBet's Industry Report "Colombia: An opportunity and an example for the whole region" encapsulates this ever evolving scenario that is taking the LatAm region in stride, whilst also giving important insights in regards of what operators need to have at their disposal to capitalize on the opportunity that the region keeps in hold.
Aspects such as:
– The scalability of the platform in terms of jurisdiction;
– The ability to meet local players' preferences;
– The ability to handle a wide range of international payments, whilst incorporating multi-currency options;
Schedule a meeting and take the opportunity to meet our experts in Bogotà at the exclusive Sportsbar BtoBet, Space 29, to see all the features that BtoBet has to offer, which could suite your business' needs to start or expand your operations in the LatAm region.Contact sales@btobet.com or call +356 27135974.
About BtoBet. BtoBet is a multinational company and is part of a group with 20 years of experience in software development in IT, finance, telecommunication, e-commerce and banking, strongly committed to technology and widely investing in technology research and development. The experience gained in these advanced environments, allows BtoBet to be visionary in the iGaming and Sports betting industry with a deep understanding of the requirements of the market, catching changing trends and anticipating bookmakers' and operators' needs. BtoBet is a true partner in technology, offering a standalone platform and services for the iGaming and Sports Betting industry. It counts on a very talented, continuously trained development team and day to day management support to clients. BtoBet allows licensees to be unique in the market, by giving them the opportunity to completely personalise their offers for Sports betting and iGaming business, online mobile and retail. BtoBet has technical branches with large ever-growing teams of developers in Skopje, Ohrid, Bitola, Belgrade, Nish, Tirana, and Rome. Malta hosts the commercial and marketing centre. Visit our site on: www.btobet.com
r site on: www.btobet.com
The post FADJA 2018: An opportunity to meet the leading technological partners at this year's expo appeared first on CalvinAyre.com.
Finnplay adds Red Rake Gaming games content
Posted: 03 Apr 2018 11:15 AM PDT
HELSINKI, 3rd April 2018 – Finnplay, the Finnish-based open gaming platform provider, today announced that it had completed the integration of Spanish based Red Rake Gaming's slots portfolio to its Billfold platform.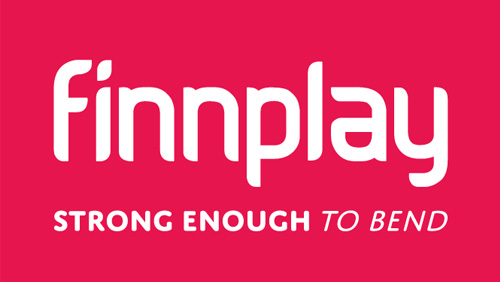 The deal allows Finnplay access to 40+ slots and video bingo titles which include Eastern Goddesses, Ryan O'Bryan, Super 10 Stars and their latest game, the video slot The Asp of Cleopatra.
Daniel Eriksson at Finnplay commented: "Red Rake Gaming has been developing high-quality casino games for a considerable time, of which they have established an excellent reputation for innovating and delivering engaging games. We are therefore delighted that their games portfolio will be accessible for our international white-label solution customers."
Carlos Fernández Aguilar, Head of Business Development Red Rake Gaming, said: "Our company's vision is to have strategic partnerships with all leading platforms that can represent our great games professionally and proactively. Finnplay has a proven international reputation and distribution network of licensees and we look forward to having our games available to a growing player database that will enjoy our engaging games."
About The Finnplay Group
Founded in 2008, Finnplay provides a handcrafted open iGaming platform with the option to own the source code for the iGaming industry. The gaming platform is compliant in the regulated gaming jurisdictions of Malta, UK, Belgium, Denmark, Hungary, Bulgaria, Romania, Mexico and Curacao.
The platform caters to start-ups, SME's as well as large established companies looking to replace existing legacy gaming systems or improve them, and includes a huge range of casino games (4000+) from major gaming studios as well as numerous global and localized 60+ payment integrations for operators.
For more information please visit: www.finnplay.com
About Red Rake Gaming
Red Rake Gaming is a premium casino games developer which supplies its games to social and real money operators. Red Rake current portfolio contains +50 slots and +10 videobingos of top graphical and sound quality with unique and well balanced mathematics. Its content is certified for the Spanish and Italian regulated markets and the company plans to expand to several other jurisdictions during 2018. Red Rake's games and RNG have been audited by several prestigious independent testing houses and are featured by a number of licensed operators.
For further information on the company, please visit: www.redrakegaming.com
For additional information, please contact
Erkki Nikunen, Finnplay
Phone: + 358 40 71 54 486
E-mail: sales@finnplay.com
María López Luna, Red Rake Gaming
Phone: + 34 963693726
E-mail: mlopez@redrakegaming.com
The post Finnplay adds Red Rake Gaming games content appeared first on CalvinAyre.com.
Why high stakes poker needs female tribes; WPT feature prominently in WiPHOF shortlist
Posted: 03 Apr 2018 11:05 AM PDT
Lee Davy shares his opinion on why there are so few female poker players competing in high stakes tournaments, and the World Poker Tour smash the Women in Poker Hall of Fame shortlist with three employees making the cut.

Like a bat slowly dying in a swimming pool after swooping in for a sip, I'm struggling with this one.
There is no structure.
No beginning.
No middle.
No end.
But I do have a theme.
Women.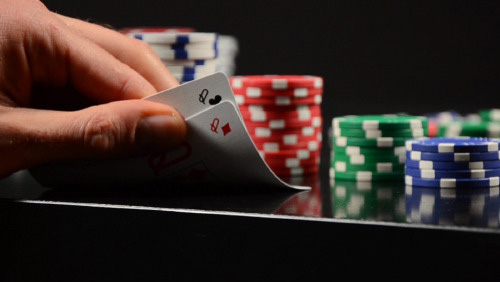 Poker Central has released the 2015 Super High Roller Cash Game on PokerGO. Eight players competed at stakes of $400/$800 with a minimum buy-in of $250,000. The subtitle for the ad says "Over $2m is on the table."
There is only one woman – Jennifer Tilly.
The $300,000 buy-in Super High Roller Bowl is the ultimate tournament for High Stakes Poker. Last month, 62 players registered for the event, and Kathy Lehne was the only female to pony up the $30,000 deposit (she will play after winning a seat in the live lottery).
The lack of female players is not limited to tournaments carrying the words "Super" and "High" in the title. Only Vanessa Selbst has competed in the $1m buy-in Big One for One Drop, and very few have appeared in the One Drop High Roller. The big buy-in events at the Aria contain very few females, and the same is true of the action at the Triton Super Series and other Asian big buy-in events.
I know more males are playing professional poker, so there should be a disparity, but the failure of the very best female poker players to break into the higher echelon of poker tournaments is something worth talking about over a cup of green tea.
And, anyway, I have a theory.
High Stakes Poker: It's a Tribal Thing
When I think about the very best multi-table tournament (MTT) players in the world, I don't see individuals. I see tribes. I don't see Patrick Leonard. I see Patrick Leonard and his tribe. I don't see Fedor Holz. I see Fedor Holz and his tribe. I don't see Adrian Mateos. I see Adrian Mateos and his tribe.
These are leaders; people who dare to be magnificent and have confidence in their beliefs. Magnificent leaders who imbue confidence are attractive. Who isn't attracted to that type of energy?
A tribe, like the Germans, can share intellect, technology and philosophy, therefore, increasing their rate of growth. There is also the emotional stability that comes with a tribe, and the ability to share financial burdens.
On the weekend, I went for a run into Cardiff City Centre. As I made my way down Cathedral Road, it was apparent that there was an event in the Principality Stadium. Gangs of young men filled the streets. And these gangs were either black, white or Asian (none of them was mixed). I later learned that Anthony Joshua unified the WBA, IBF and WBO Boxing World Championships after beating Joseph Parker. Joshua is black. Parker is white.
Tribes flock together.
Women team up with women.
Men team up with men.
Nerds team up with nerds.
Jocks team up with jocks.
Idiots team up with idiots.
And so forth.
What makes poker so amazing is the ability to break down cultural barriers. You will see people of all races, gender and what-not befriending each other. But there are still biases, and one of them is the fact that groups of male poker players will flock together.
The females are in a bit of a spot, because there aren't that many of them to flock together. Meaning that the women tend to join male tribes, join a smaller female tribe,
or go it alone.
The majority of top professional poker players are male meaning the likelihood that a female player will break through and become a regular at the $100k level is slim to none?
What would happen if Kristen Bicknell, Maria Lampropoulos, Loni Harwood, Maria Ho, Liv Boeree, Kitty Kuo and Cate Hall began hanging out?
I don't have a smart-ass answer.
It is what it is.
An opinion, that we are never likely to see a group of female poker players competing in the highest stakes games because evolutionary biology is working against them.
The Nominations for the Women in Poker Hall of Fame (WiPHOF)
The shortlist for the Class of 2018 Women in Poker Hall of Fame (WiPHOF) has reached the interwebs courtesy of Linda Johnson's Twitter feed.
The First Lady of Poker revealed 11 potential candidates, and with only two likely to make the cut, that means nine are going to feel pretty cool today, and not so cool in the coming weeks.
Here is the list:
Hermance Blum
Mandy Glogow
Angelica Hael
Haley Hintze
Maria Ho
Karina Jett
Terry King
Shirley Rosario
Kara Scott
Lupe Soto
Jennifer Tilly
At the beginning of March, I covered the nomination process here where I shared by bias towards Jennifer Tilly, Maria Ho, Kara Scott and Haley Hintze (I eventually voted for Ho, Scott and Hintze). All four made the shortlist.
There is already a big winner here in the shape of the World Poker Tour (WPT). In an article that opines on the difficulties female poker players have to climb to the top rungs of the poker ladder, I am fully aware of the challenge women face to reach the high-end positions within poker but outside of the tables. One company that excels when it comes to promoting women to the top is the WPT.
Representing the WPT in the shortlist are:
Hermance Blum.
Mandy Glogow
Angelica Hael
Blum is General Manager for WPT Europe who in 2015 won the European Poker Award for Industry Person of the Year. Glogow is a producer responsible for creating the WPT TV Show (a gateway drug for so many people). Hael is the WPT Vice-President.
Next, a specially formed media group and the current WiPHOF members will select two, and as you can see, it's not an easy choice.
The ceremony takes place Tuesday, June 26th, 2018 at Orlean's Casino in Las Vegas.
The post Why high stakes poker needs female tribes; WPT feature prominently in WiPHOF shortlist appeared first on CalvinAyre.com.
German gambling participation rate continues to fall
Posted: 03 Apr 2018 10:22 AM PDT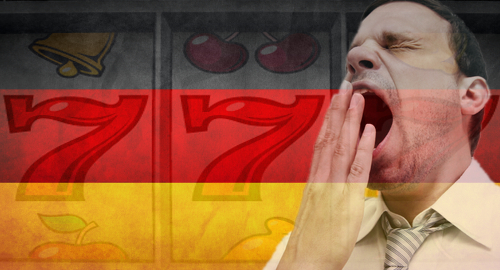 Germany's overall gambling participation rate continues to decline, despite increases in gambling stakes and revenue.
The German Center for Addiction (DHS) recently released its 2018 Yearbook (in German), which tracks rates of consumption of all manner of potentially addictive substances and activities, including drugs, alcohol and gambling.
According to the yearbook, the lifetime gambling participation rate among all Germans fell to 75.3% in 2017 from 87.1% in 2009. The prevalence rate over the 12 months of 2017 was 37.3%, on par with statistics from last year's Drug and Addiction Report 2017 (which actually covered activity in 2015).
The decline in gambling participation comes despite the fact that Germany's gambling market has undergone a 191.5% increase since the country liberalized its land-based market in 2006.
Germany's online gambling market remains a tangled mess, with the country's individual states at loggerheads over how to regulate online sports betting. Online casino operations remain verboten outside the state of Schleswig-Holstein following a federal administrative court ruling last October.
Just 0.56% of Germans (roughly 326k individuals) were deemed to be problem gamblers, while 0.31% were classified under the more serious designation of pathological gamblers. Both figures are significantly below comparable statistics in other mature gambling markets.
Moreover, Germans who have difficulty controlling their gambling activity are becoming more willing to seek treatment for their problems. Gamblers made up 8% of individuals contacting addiction treatment centers, up marginally from 7.8% in 2015. The overwhelming majority (72.3%) of these treatment-seeking gamblers were primarily slots players.
Consumption of other potentially addictive substances was a mixed bag. Tobacco use rose by 1.1% last year, while alcohol consumption decreased by 1.25%. Pharmaceutical psychotropic drug use was flat, as was the use of illegal drugs, although deaths from illegal drug use shot up 8.7%, the fourth consecutive year this stat has increased after several years of declines.
The post German gambling participation rate continues to fall appeared first on CalvinAyre.com.
Demand for mass tables fuels NagaCorp 2018 Q1 GGR
Posted: 03 Apr 2018 07:24 AM PDT
Casino gross gaming revenue (GGR) of Hong Kong-listed operator NagaCorp Ltd jumped nearly two-fold in the first three months of 2018 as more mass market players turned to gaming tables for entertainment.
In a regulatory filing, NagaCorp announced that its gross gaming revenue jumped to US$243.19 million for the three months ending on March 31, 2018, a 181 percent increase compared to the unaudited GGR of $86.66 million in the same period last year.
NagaCorp, which has an exclusive license to operate casinos in Cambodia's capital of Phnom Penh, attributed the rise of gaming volume in its brick-and-mortar facilities to the influx of Chinese tourists that drove the mass market segment.
The mass market business climbed 32.8 percent in the first quarter to $779.1 million.
Mass table buy-ins jumped 56 percent to $263.77 million during Q1 compared to $169.37 million in the same period last year. The figures were above the 32 percent growth expectation of analysts.
International brokerage Union Gaming pointed out that NagaCorp's mass table results will put to rest the fears of possible cannibalization resulting in the opening of Naga 2 in November 2017.
"Importantly, this suggests that not only is NagaWorld not feeling any cannibalization but that Naga 2 is undersupplied in terms of mass tables. We believe the company is already in the process of adding more mass tables to Naga 2," Union Gaming Analyst Grant Govertsen said in a note.
NagaCorp's electronic gaming machines segment also saw 24 percent growth in 'bills-in' volume to $515.38 million.
Meanwhile, the casino operator reported that its VIP rolling chip turnover grew 51 percent to $5.6 billion in the first three months of the year compared to $3.73 billion in 2016.The VIP segment got a boost after Macau-based junket operator Suncity Group Holdings Limited agreed to set up a fixed base business operation with full-fledged office facilities, effective last March 1.
Aside from SunCity, NagaCorp said that other Macau-based operators are already working with the group.
"The increase of VIP business volume of the Group in 1Q 2018 was due to the increase of business of both properties, being more pronounced in Naga 2, where customers demand for more tables and higher table limits," the casino operator said in a statement.NagaCorp
The post Demand for mass tables fuels NagaCorp 2018 Q1 GGR appeared first on CalvinAyre.com.
Aussie court freezes Thai casino vendors' shares in Donaco
Posted: 03 Apr 2018 06:32 AM PDT
An Australian court has stopped three Thai vendors of the Star Vegas casino business in Cambodia from disposing their shares in casino operator Donaco International Limited, which is now part of a legal claim.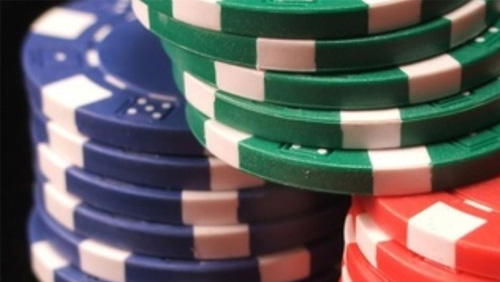 Donaco announced on Tuesday that the Supreme Court of New South Wales recently issued a freeze order on some 148 million Donaco shares held by several Thai vendors upon the request of the casino operator.
The vendors were identified as Somboon Sukcharoenkraisri, who also had a Cambodian passport under the name of Lee Bug Leng; Techatut Sukcharoenkraisri, also known as Lee Bug Huy in Cambodia; and Bhuvasith Chaiarunrojh, who uses a Cambodian name Lee Bug Tong.
In his order, Justice James Stevenson restrained the Thai vendors or their representatives from either selling or disposing of the shares until the Singapore arbitration court issued a final resolution on Donaco's complaint.
Donaco said the frozen shares of three respondents represented approximately 17.9 percent of company's issued capital.
The Asian casino operator gave out little details on the case it filed before the arbitration court, except that it was seeking US$120 million in damages from the respondents.
Previous financial showed that Donaco had entered an agreement with the Thai vendors of Star Vegas for the casino operator to oversee a property called Star Paradise.
Donaco began operating Star Paradise in September 2016 with 40 tables, according to earlier filings. Star Paradise is located adjacent to the Star Vegas property, which the Australia-listed firm acquired in July 2015 from the same Thai business partner.
In its deal to acquire Star Vegas, Donaco said the parties agreed that the Star Paradise gaming venue could not operate without Donaco's consent. Donaco, however, claimed that the Thai vendor breached their non-competition clause agreement by continuing to conduct gaming operations at the Star Paradise following the demise of their arrangement.
Last December, Donaco scored a major legal victory against the Thai vendors after the Cambodian court issued an interim injunction to close Star Paradise.
Meanwhile, the Australian court has scheduled the continuation of the interlocutory order's hearing on April 6.
The post Aussie court freezes Thai casino vendors' shares in Donaco appeared first on CalvinAyre.com.
GiG signs deal with mobile real money and social games developer Gaming Realms
Posted: 03 Apr 2018 05:08 AM PDT
April 3, 2018, St. Julian's, Malta – Gaming Innovation Group (GiG) is very pleased to announce the integration of Gaming Realms' popular mobile real money and social games into GiG's full-service platform for proprietary and White Label iGaming products.
Following a three-year licensing deal and revenue share agreement GiG has acquired non-exclusive, worldwide, rights to deploy "Slingo Originals" content. The games will now also be available across GiG's many successful White Label operator clients as well as the currently seven proprietary casino brands owned by Gaming Innovation Group.
The licensed content includes Slingo Riches, Slingo Extreme, Slingo Rainbow Riches, Love Island Slingo, Slingo BGT, Slingo XXX Treme, Slingo Fortunes and Colossal Bar X, amongst other titles.
Commenting on the agreement, Patrick Southon, CEO of Gaming Realms, said:
"We are extremely excited to be partnering with Gaming Innovation Group. Given its scale across the iGaming industry, this partnership provides us with a significant opportunity to extend our Slingo content across new markets."
Mathias Larsson, Managing Director of GiG, commented:
"We are delighted to now be offering Gaming Realms' Slingo content to our customers through our platform. The unique selection of games is the perfect fit to complement our extensive offering and we look forward to continuing to offer such creative and innovative content."
Gaming Realms
Gaming Realms creates and publishes innovative real money and social games for mobile, with operations in the UK, U.S. and Canada. Through its market leading mobile platform and unique IP and brands, Gaming Realms is bringing together media, entertainment and gaming assets in new game formats. The Gaming Realms management team includes accomplished entrepreneurs and experienced executives from a wide range of leading gaming and media companies.
Gaming Innovation Group
Gaming Innovation Group Inc. is a technology company providing products and services throughout the entire value chain in the iGaming industry. Founded in 2012, Gaming Innovation Group's vision is "To open up iGaming and make it fair and fun for all". Through our eco-system of products and services, we are connecting operators, suppliers and users, to create the best iGaming experiences in the world. Gaming Innovation Group operates out of state of the art offices in St George's Bay, Malta and is listed on the Oslo Stock Exchange under the ticker symbol GIG.
For further information, contact:
Mathias Larsson, Managing Director at GiG Games, pr@gig.com (+356 79699763)
For more information about GiG and our companies & services:
https://www.gig.com/
https://igamingcloud.com/
https://www.guts.com
https://www.betspin.com
https://www.rizk.com
https://www.thrills.com
https://www.kaboo.com
https://www.superlenny.com
https://www.highroller.com
Company address:
Gaming Innovation Group Ltd.
@GiG Beach
Triq Id-Dragunara c/w Triq San Gorg
St. Julians – STJ 3148 – Malta
The post GiG signs deal with mobile real money and social games developer Gaming Realms appeared first on CalvinAyre.com.
You are subscribed to email updates from CalvinAyre.com.
To stop receiving these emails, you may unsubscribe now.
Email delivery powered by Google
Google, 1600 Amphitheatre Parkway, Mountain View, CA 94043, United States