---
Bitcoin Cash-powered Ayr United secures return to Scottish Championship
Posted: 30 Apr 2018 12:07 PM PDT
Bitcoin Cash (BCH), the only true blockchain coin, is set to make its debut at the Scottish Championship, courtesy of Ayr United FC.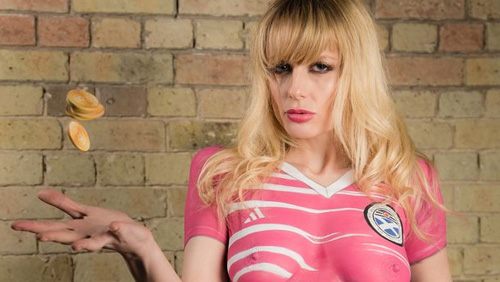 Ayr United secured its return to the Scottish Championship on Saturday, after beating Albion Rovers 2-0 to clinch a dramatic Scottish League One title. Their win against Albion helped them overtake the league's frontrunner Raith Rovers, who were leading by a point before the weekend's football showdown at Somerset Park. Raith, for its part, bungled their last assignment after they were reduced to a 0-0 draw against Alloa Athletic.
Keeping 'abreast' with changing currency market
Ayr United recently ended its seven-year association with online bookmaker Bodog, with CoinGeek.com taking over the shirt branding of the football club.
Starting next season, Ayr United players will don the shirt bearing the name Bitcoin Cash, the true remaining Bitcoin as envisioned by the Satoshi Nakamoto white paper. This is considered to be a historic event as it's the league's first shirt sponsorship deal paid in Bitcoin BCH and the first public blockchain to sponsor a sporting club.
"We were initially approached to see whether we could accept sponsorship payment in BCH. It was a big learning curve for us but we are very happy to be the first club to accept not just payment by BCH but also to promote the cryptocurrency to a wider audience," Ayr United's Commercial Director Graeme Miller said in a statement.
The newly crowned Scottish League One champions have already unveiled their new kit for next season, much to the delight of their fans. Needless to say, the ever-controversial launch of the new kits—featuring models in body paint—gained media attention worldwide.
For The Scottish Sun, the new Ayr United kit keeps fans "abreast" with the changing currency market. The news was also featured in other UK-based websites such as The Daily Mail UK, The Daily Record UK and The Sun.
European news websites like Spor24, Areanapoli, Sky Sports Italy, Sportsnieuws.nl, BahisMedya, Canal3.md, Italy's Premium Sport HD, and SportoweFakty all featured Ayr United's newest kit.
Hong Kong-based news website Apple Daily, which has a large Chinese audience, also carried the Bitcoin BCH sponsorship news, noting that the Scottish Football Club made history (again) for also tapping a male model to don the new kits for the first time.
Chinese websites Yahoo! Sports HongKong and World Gaming Information also featured Ayr's kit launch. Other Asian news outlets that carried out the news included Bongda.com, Netnews.Vn and Bamoi.com in Vietnam; as well as Liputan6.com, Warkotalive.com, Skanaa, and Viva Newstainment in Indonesia.
The news about the new Ayr United kit also reached Mexico through the news websites El Dictamen and Celebrity Rave, while Americans got a first look at the kit through news websites Football News Hound, Capital Bay, and Cetusnews.com.
Long-time BCH advocate and CoinGeek.com owner Calvin Ayre hopes that the sponsorship of Ayr United with the use of BCH will encourage merchants to use the cryptocurrency as a global payment system.
"I think it's great for BCH that such boundaries and promotional ideas are being used to show merchants and consumers that BCH really is the only true bitcoin," Ayre said.
Bitcoin BCH, with its very low transaction fees, is the best choice for both merchants and customers in a Bitcoin commerce (bCommerce) future.
At the inaugural CoinGeek.com Conference, which will take place at the Four Seasons Hotel in Hong Kong on May 18, the who's who of the cryptocurrency community will discuss how merchants, including gambling operators, can harness the potential of Bitcoin Cash as a global payment system.
Find out how you can integrate blockchain into your business by registering for the CoinGeek.com conference today. Registration for the CoinGeek Conference offers a 50% discount for those paying in BCH, but credit card payments are also welcome.
The post Bitcoin Cash-powered Ayr United secures return to Scottish Championship appeared first on CalvinAyre.com.
UltraPlay goes beyond eSports at G2E Asia
Posted: 30 Apr 2018 06:37 AM PDT
The eSports betting giant UltraPlay will present its latest developments and innovative concepts followed by the increased interest and demand of the exciting eSports betting vertical at booth #908 during the upcoming G2E Asia, May 15-17, at the Venetian Macao.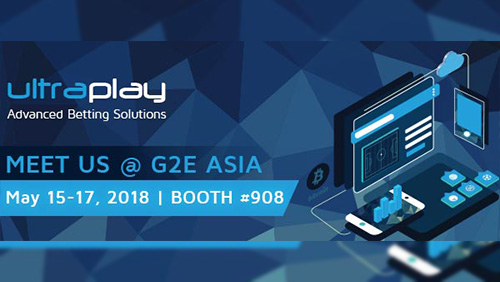 Mario Ovcharov, CEO of UltraPlay has commented: "Asia is one of the UltraPlay's top priority markets and keeps on offering enormous business opportunities. We are delighted to attend G2E Asia – the heart of the Asian gaming industry where UltraPlay will once again show the innovations designed to deliver incremental revenues for the betting brands."
Continuing its strong positioning on the Asian marketplace, UltraPlay is fully prepared to present the recently enhanced eSports live betting model – a focal point of the company's participation at this year's gaming show. The whole eSports betting suite will take all interested in this specific and dynamic gaming vertical to a journey that offers intuitive players experience and diversity of the gaming options a betting brand can provide to the tech-savvy punters worldwide. The new model is already available through the company's match-predicting system Odds.gg, which serves to hundreds of leading iGaming operators across the globe entering or expanding their eSports betting coverage.
Building off what UltraPlay has already achieved on the eSports betting scene, Odds.gg is constantly upgraded to new levels by offering the widest eSports coverage including 25 game titles of the most popular eSports, 3000+ eSports events a month and more than 1500 in-play events. UltraPlay has expanded its odds feed with Heroes of the Storm Live, King of Glory, GWENT and many others. UltraPlay's team will answer why eSports betting holds great potential, and how the iGaming brands can benefit from it.
The new iframe solution will be presented to show new and exciting features for players to enjoy and the enhanced sports betting offerings powered by UltraPlay. From providing its turn-key gaming platform with cutting-edge technology features to the alternative way of wagering through cryptocurrencies, UltraPlay will share insights on how to create, position and grow a betting brand to become a global leader in the gaming industry.
Visit booth #908 and see why the leading betting brands worldwide trust UltraPlay to provide diverse betting products and unrivaled eSports experience to their players, anytime, anywhere.
About UltraPlay:
UltraPlay is a modern technological company, founded in 2010, with the core ambition to offer an innovative approach to the online gaming industry by providing advanced betting solutions, focused on sports and eSports betting, live betting, white label, online casino and Blockchain technology.
Assembled by a team of iGaming professionals with vast experience in betting product development, operations, eSports and marketing, UltraPlay is a trusted partner for delivering superior sports software and odds products to its customers. Learn more about the company here: www.ultraplay.co
Press contact:
Lyubomira Petrova
PR and Marketing Manager at UltraPlay
Email: l.petrova@ultraplay.co
Web: www.ultraplay.co
The post UltraPlay goes beyond eSports at G2E Asia appeared first on CalvinAyre.com.
Patagonia Entertainment adds Play'n GO content to its platform
Posted: 30 Apr 2018 06:32 AM PDT
Monday 30th April 2018 – Patagonia Entertainment has signed a content deal to integrate Play'n GO's entire suite of omni-channel slots onto its platform.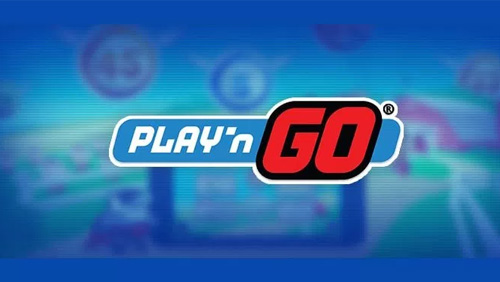 Play'n GO is a leading gaming specialist and developer of smart systems and content designed for seamless performance across mobile devices, tablets, terminals and websites.
Players will be able to access the supplier's content in Brazil and Mexico thanks to Patagonia's integration with Betmotion and the AutoGameSYS platform, respectively.
Patagonia Entertainment's Pedro B said: "Play'n GO are one of the best omni-channel slots specialists in the iGaming world and we're thrilled to be working together. Our knowledge of the Latam market coupled with the strength of Play'n GO's slots promises huge rewards for both parties."
Staffan Cnattingius, Head of Sales LatAm of Play'n GO said: "We're delighted to have agreed a deal to supply Patagonia in two of the biggest markets in Latin America.
"Our games are popular in multiple jurisdictions around the world and I would be very confident that they will have the breadth and depth of features, great math, and innovative gameplay to engage players here too."
This latest Patagonia partnership follows on from deals with the likes of Betconstruct, Doradobet, Alegriabet, MundiFortuna and NetBet.
Patagonia's rich games portfolio features over 200 titles and also includes third-party games from Ortiz, RCT, Zest, FBM, Spinomenal, Ezugi and MGA.
Following a successful third consecutive appearance at FADJA gaming event in Bogota, Patagonia visited the Caribbean Gaming Show & Summit in Cancun where Play'n GO were also in attendance.
About Patagonia Entertainment
Patagonia Entertainment is a Video Bingo game development company known for creating innovative solutions for the e-gaming industry. Video Bingo is a hybrid between Bingo and Slot games. The company has managed to become one of the most popular game developers in the Latin American market and are rapidly growing into other markets. More information about Patagonia Entertainment can be found at www.patagonia-e.com.
About Play'n GO
Play'n GO is an award-winning supplier of high quality gaming content to many of the world's leading casino brands.  Their genuine omni-channel solution can be tailored to suit the needs of individual online and land-based partners, regardless of geographical, regulatory, or market-specific requirements. Their games are developed in HTML5 to provide an enhanced user experience on all devices and operating systems. They are complemented by superior back-office administration tools which provide expansive reporting and marketing capabilities, ensuring operators are equipped to provide the ultimate gaming experience. The supplier has been recognised with the IGA Slot Provider of the Year 2017 and 2018 titles. For more information about Play'n GO, who have offices in Sweden, Malta, Hungary, and the UK, please visit http://www.playngo.com.
The post Patagonia Entertainment adds Play'n GO content to its platform appeared first on CalvinAyre.com.
Roman Bout on how Quintessence teaches partners proper marketing
Posted: 30 Apr 2018 03:44 AM PDT
In this interview with CalvinAyre.com's Stephanie Tower, Roman Bout of Quintessence LLC talks about his experience winning the inaugural iGaming Asia Congress innovation Start-up Launchpad.
Taking a positive, calculated risk can result in great reward.
Roman Bout of Quintessence LLC made this realization as he waded through the crowd to accept the award for winning the inaugural iGaming Asia Congress innovation Start-up Launchpad. Quintessence bested two other finalists who were each offered eight minutes to showcase their products and services in front of a panel of judges.
As the winner of the event, Quintessence was offered a table top exhibitor booth at one of Beacon Events' gaming conferences, either at the iGaming Asia Congress, Gaming, Racing & Wagering Australia (GRWA), Asia Gaming Summit (AGS), or the inaugural Investment Opportunities in Asian Gaming (IOiAG).
Bout recalled leaving his high-paying marketing job last year to devote his time to his own project, Quintessence, which he described as a service for gambling online operators that allows them to reduce the cost of attracting customers and increase profits. But jumping from being a marketing manager to the founder of a startup was truly a leap out of the comfort zone, according to Bout.
"We just keep on doing what we are doing every day. We use customer development to understand the exact needs of our customers and just update our product with features which are required by their markets, to deliver the best solution what is possible, which will solve acquisition and retention of marketing needs of online operators," Bout told CalvinAyre.com.
The Quintessence founder said the goal of the company is to teach their partners proper marketing by using a combination of tools that will help solve acquisition and retention problems. He noted that most companies make a couple of long-lasting integration and they manually aggregate that to different sources.
"Our team has a very strong experience in the industry. So, we know how to do proper marketing and we help operators to do the correct steps, what they should do first, what will increase their profits, how to cut the customer acquisition cost," he said.
The post Roman Bout on how Quintessence teaches partners proper marketing appeared first on CalvinAyre.com.
Zynga Poker extends sponsorship with Go Fas Racing until the end of the season
Posted: 30 Apr 2018 03:08 AM PDT
Zynga Poker extends their sponsorship deal with Go Fas Racing's #32 Ford Fusion driver Matt DiBenedetto until the end of the season and vows to help him win the All-Star Driver Fan Vote.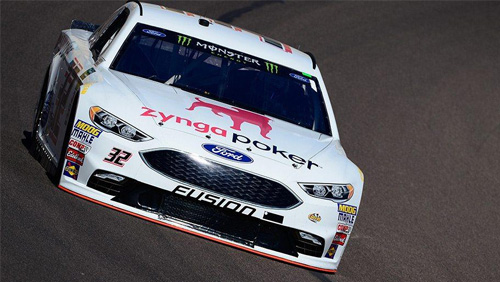 The closest I came to becoming a racing driver was to paint 'go-faster' stripes on the frame of my Budgie and to put lollypop sticks in my spokes. A nasty incident, when I collided with Gary Sutcliffe's Chopper sending me over my handlebars, and my tooth into the roof of my mouth ended any hopes of being a speed freak.
Since then, I have often wondered why people watch NASCAR and the Grand Prix. For me, it's no more interesting than watching a bunch of old people in mobility scooters going around in a circle, but then again, I do get paid to watch poker players playing that bird game on their mobile phone in between tossing cards in the muck.
So, maybe the recent decision by Zynga Poker to extend their sponsorship deal with Go Fas Racing's Matt DiBenedetto is a match made in heaven?
Zynga Poker Extend Go Fas Sponsorship For Seven More Races
Back in March, DiBenedetto (the perfect racing car driver's name, right?) reached out to his fans on social media (56.5k Twitter followers) to ask for help in obtaining a sponsor ahead of the Monster Energy NASCAR Cup Series race in Phoenix. The Go Fas Racing #32 driver's request went viral, and the folks at Zynga Poker heard the drumbeat and picked up the phone.
What began as a one race deal, has since been extended to a further seven races, with the possibility of a more long-term deal on the cards if the folks sitting in Zynga Poker Towers see the return in value.
The Zynga Poker brand will emblazon the #32 Ford Fusion at the May 19: All-Star Weekend at Charlotte Motor Speedway. Then fans will see it whizz past them at Pocono, Daytona, Watkins Glen, Bristol, Las Vegas and the season finale at Homestead.
Monty Kerr, Senior Vice President for Zynga Poker, and Mason St. Hilaire, Team Manager, Go Fas Racing are hoping the deal helps social poker players fall in love with NASCAR and vice versa.
Both Zynga and DiBenedetto are currently locked in a social media advertising frenzy to try and push the Go Fas Racing driver across the finishing line of the All-Star Driver Fan Vote. Last year, DiBenedetto came second in the fan vote and this time around hopes that with Zynga Poker pushing his bumper he can become the #1 this time around.
"This is huge for me personally," DiBenedetto said of his partnership with Zynga Poker during a press conference. "My fans know how hard I have pushed for the All-Star vote, I know we can do it this year."
Frank Allen Stoddard created Go Fas Racing in 2011.
DiBenedetto joined the team as the primary driver of the #32 Ford Fusion in 2017.
The post Zynga Poker extends sponsorship with Go Fas Racing until the end of the season appeared first on CalvinAyre.com.
EPL review week 36: Saints have hope as Swansea & Huddersfield lose
Posted: 30 Apr 2018 02:59 AM PDT
Week 36 of the Premier League sees Southampton fans get a shot in the arm after winning the South Coast derby and seeing both Swansea and Huddersfield lose to Chelsea and Everton respectively.
The windpipes that fill the throats of Huddersfield and Swansea fans are becoming so tight an errant grape seed could wipe them all out. With three games remaining, both sides lost once again, while the three that currently occupy the gallows all gathered ground.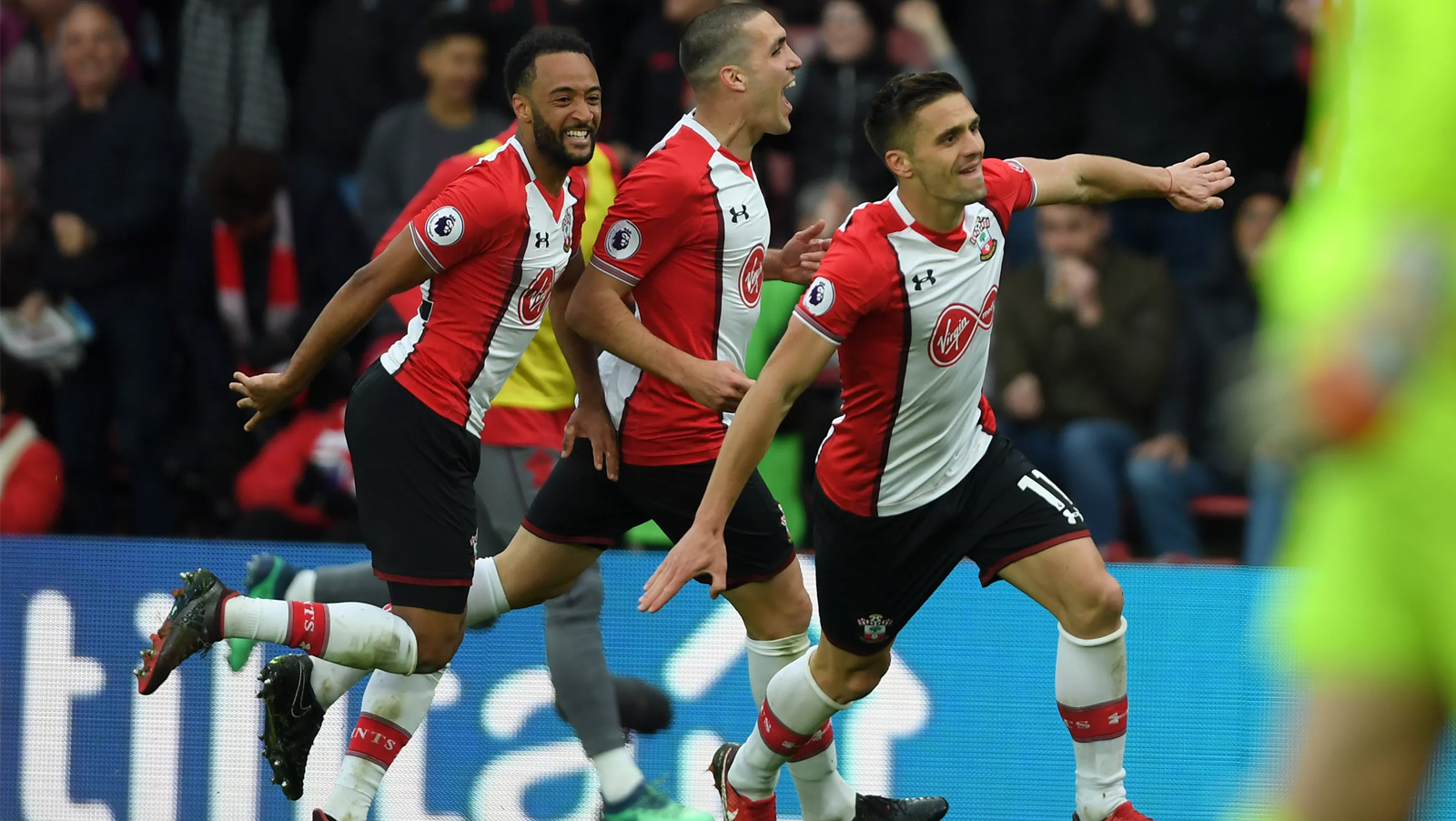 If you're going to waste a prayer on anyone, David Wagner will take it. Before anyone kicked a 2017/18 Premier League football, his Huddersfield side was the bookmakers favourite to be a one-hit wonder. But, for the vast majority of the season, his team has punched above their weight – until now.
The ground beneath them is slippery.
They are wearing socks.
They cannot gain traction.
Before the weekend, Wagner's side had to face Everton, Man City, Chelsea and Arsenal. You don't need to be a divine creature to figure out that a win against Everton was a must. Goals either side of half-time from Tosun and Idrissa Gueye ensured that wouldn't happen, as Huddersfield racked up their 19th  game without a goal this season.
The Terriers are now three points clear of safety, and the two clubs directly below them have a superior goal difference. If Southampton can continue their recent resurgence of form since Mark Hughes parked his Bentley in the driveway, then Huddersfield could be in trouble.
Southampton 2 v 1 Bournemouth
Going into this South Coast derby, Mark Hughes knew his side needed to take off their neck braces, step out of those wheelchairs and finally pick up the win that his side's recent performances had suggested was possible.
His players came through for him.
Dusan Tadic opened the scoring in the 25th minute with a fantastic breakaway goal. One minute the Saints defenders were defending a Bournemouth free kick in their penalty area, and in a breath, Tadic was sliding the ball past the Bournemouth keeper.
And then Southampton reverted to type when they conceded the lead in first-half injury time; Joshua King lurking at the far post to volley home from a near-post flick from a teammate. In the past, the Saints have crumbled after losing the lead, but not this time. In the 54th minute, Tadic picked up the ball in the centre of the park and drove into the space before rifling a shot into the bottom corner.
It was Southampton's first home win since November and Hughes's first in five games.
Swansea 0 v 1 Chelsea
Nobody expected Swansea to get anything out of this game, and reality followed expectations. Cesc Fabregas scored his 50th Premier League goal in the fourth minute, and the Blues held on for a vital three points.
With Spurs playing Watford on Monday night, Chelsea has closed the gap between them and Champions League football to three points (Spurs have the superior goal difference). Swansea, on the other hand, extends their winless run to seven games in all competitions, and sit only a point above Southampton and three away from Stoke.
Swansea faces both Southampton and Stoke in the final two games of the season.
The Best of the Rest
On another day, Stoke's goalless draw against Champions League Final bound Liverpool would have been admirable, but Paul Lambert's side needed a win. With Swansea and Huddersfield both losing, and Stoke to face Crystal Palace and Swansea in their final two games there is still hope, but it's as thin as a gnat's thong. All the surrounding teams have a game in hand.
West Brom's 1-0 win at Newcastle means the Baggies are unbeaten in the previous four matches, winning two, but it's undoubtedly too late for the managerless side to drag their tear-soaked carcass out of the quagmire.
At the other end of things, Man Utd secured their place in the Champions League with a 2-1 win at home against Arsenal. Paul Pogba opened the scoring from close range after Hector Bellerin had deflected an Alexis Sanchez header onto the post. Henry Mkhitaryan scored an equaliser just after half time on his return to his old club, but Marouane Fellaini headed the equaliser with the last touch of the game.
Relegation Odds
 Stoke 1/12
Southampton evens
Swansea 5/2
Huddersfield 13/8
Stoke's Remaining Games
Crystal Palace (H)
Swansea (A)
Southampton's Remaining Games
Everton (A)
Swansea (H)
Man City (H)
Swansea's Remaining Games
Bournemouth (A)
Southampton (H)
Stoke (H)
Huddersfield's Remaining Games
 Man City (A)
Chelsea (A)
Arsenal (H)
Results in Full
Crystal Palace 5 v 0 Leicester
Huddersfield 0 v 2 Everton
Burnley 0 v 0 Brighton
Swansea 0 v 1 Chelsea
West Ham 1 v 4 Man City
Man Utd 2 v 1 Arsenal
Liverpool 0 v 0 Stoke
Newcastle 0 v 1 West Brom
Southampton 2 v 1 Bournemouth
To Be Played (Mon)
Spurs v Watford
Premier League Table
1. Man City – 93
2. Man Utd – 77
3. Liverpool – 72
4. Spurs – 68
5. Chelsea – 66
6. Arsenal – 57
7. Burnley – 54
8. Everton – 48
9. Leicester – 44
10. Newcastle – 41
11. Crystal Palace – 38
12. Bournemouth – 38
13. Watford – 38
14. Brighton – 37
15. West Ham – 35
16. Huddersfield – 35
17. Swansea – 33
18. Southampton – 32
19. Stoke – 30
20. West Brom – 28
The post EPL review week 36: Saints have hope as Swansea & Huddersfield lose appeared first on CalvinAyre.com.
Ali Fazeli trial postponed: cut-price tickets still available for the verdict
Posted: 30 Apr 2018 02:44 AM PDT
Disgraced high stakes poker, Ali Fazeli, will not face the beak to answer for the crimes of Summit Entertainment Group for quite some time after the sheer volume of investigative data causes the judge to postpone the trial date.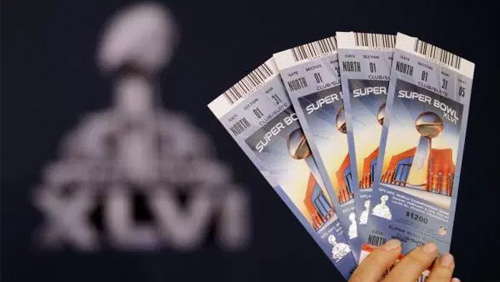 Three of my grandparents have died. One remains, in her 90s. I saw her the other day. She looked like Davros, the leader of the Darleks. I pictured her going home, opening a coffin, releasing triplet vampiric babies to feast on her body, and thought that was the likely reason she was still alive.
I don't miss any of the other three grandparents. I don't think anybody does. The speed at which we forget those that lived and then died is astonishing. It makes you question your worth. You die, everyone cries, and the following day, as they dig around your possessions fighting over your old record collection, they complain about the latest garbage strike.
Nah, nobody misses you.
And I wonder if these thoughts fill Ali Fazeli's mind? A dead man walking, on a $120,000 bond, contemplating how he will react to a life behind bars?
Tickets to the Superbowl Anyone?
We've all been there, sitting by the phone, hoping to be the first of 300,000+ to purchase a ticket to Glastonbury Festival, Burning Man or whatever pulls your plonker. After 20-minutes of nothingness, you give up. All gone.
But you need to be there.
It's a bucket list thing.
You need this before you die and everyone forgets you.
So you Google, "Where do I get tickets for 'x'?'
Had you been living in Las Vegas circa 2015/16 you may have found a company called Summit Entertainment Group, promising to lick your wounds.
Summit Entertainment Group belonged to Ali Fazeli, a rare piece of value in the ARIA high stakes poker puzzle. Fazeli has won more than $2.3m playing live tournaments, most notably the ARIA High Rollers where between 2015-16 he notched up eight top-three finishes, including three wins.
And it's at these games that Fazeli leveraged his relationships to turn Summit Entertainment Group into a Ponzi scheme.
Seidel, Juanda and Clark Oh My!
Court reports indicate that between 2015-16, Fazeli embezzled $6.2m from investors who believed his cock and bull story that Summit would purchase high-value sports and entertainment tickets and sell them at a profit to desperate consumers.
Amongst his victims were the high stakes poker players Erik Seidel, Zachary Clark and John Juanda. CardPlayer magazine revealed that Seidel and Clark both invested $500,000 each, and Juanda handed over $300,000 after Fazeli convinced them he had acquired 2,800 tickets to the 2017 Superbowl.
The FBI alleges Fazeli used the money to live the high life, including spending a fortune gambling in the Bellagio and the ARIA.
Court Date Postponed
CardPlayer Magazine seems to be the lead source on this story for now. In their latest update, court papers collected by the poker mag, show that Fazeli's date with the beak (anticipated for May) will stretch to April 2019.
The delay in proceedings is due to the vast amount of information both sides of the argument have brought to the table.
It's not only the FBI who is on Fazeli's case.
Seidel, Clark and Juanda have gathered their resources to pursue a civil lawsuit in a bid to collect the lost $1.3m. The ARIA and Bellagio have united to retrieve $1.1m in unpaid gambling credits handed to Fazeli in good faith. And a man called Stephen Moreschi is also suing Fazeli in a civil case, the details of which elude me.
Fazeli has pleaded not guilty.
If the judge doesn't believe him, then he could face 40-years in prison. But we've seen these cases before. Usually, the judge pulls the perps pants down, smacks an arse until it turns purple and then hands them a whopping fine.
And.
Then.
Just like my dead grandparents.
We forget all about them and move on to the next scam.
The post Ali Fazeli trial postponed: cut-price tickets still available for the verdict appeared first on CalvinAyre.com.
BetConstruct wins at Live Gaming Summit 2018
Posted: 29 Apr 2018 11:45 PM PDT
BetConstruct takes home the Best Live Dealer Overall Product award at Live Gaming Summit 2018 in Barcelona, Spain.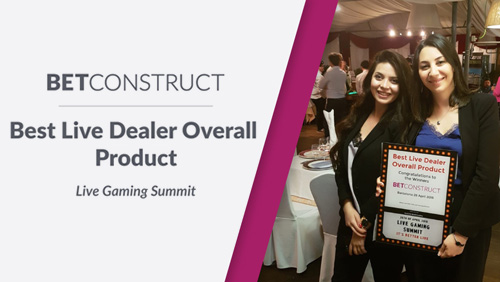 BetConstruct's multilingual Live Dealer is a proven gateway aimed at increasing the player engagement and providing the experience and excitement of a land-based casino without leaving one's home.The recent update that highly fostered this victory is the new Dragon Hall for Baccarat game.
"The demand for a quality entertainment is very high on the market. Having our Live Casino recognized as the best in the category proves that BetConstruct software can guarantee a top-level interaction between players and the game," says Lusine Haroyan, BetConstruct Live Studio Director.
BetConstruct is an award-winning developer and provider of online and land-based gaming solutions with development, sales and service centres in 14 countries.
BetConstruct's innovative and proven offerings include an extensive range of market-leading products and services, including Sportsbook, eSports, Sports Data Solutions, Retail Betting Shop Solutions, RNG Casino Suite, Live Dealer Casino and VR Casino, Poker, Skill Games, Fantasy Sports, Social Platform and more.
All partners benefit from the BetConstruct Spring platform with its powerful back office tools and all-inclusive services that empower operators' growth and help contain their costs. From stand-alone set up to turn-key and white label solutions, BetConstruct offers its partners unfettered opportunity to succeed.
The post BetConstruct wins at Live Gaming Summit 2018 appeared first on CalvinAyre.com.
Betsoft Gaming reaches new casinos through content agreement with Groove Gaming
Posted: 29 Apr 2018 10:39 PM PDT
Valletta, Malta – Betsoft Gaming has extended its reach in key European markets, signing a comprehensive content deal with casino consultants Groove Gaming.
The agreement is all-encompassing: Groove Gaming will add every game from the Slots3TM series, along with the complete collection of Betsoft's table games, to its library of more than a thousand titles.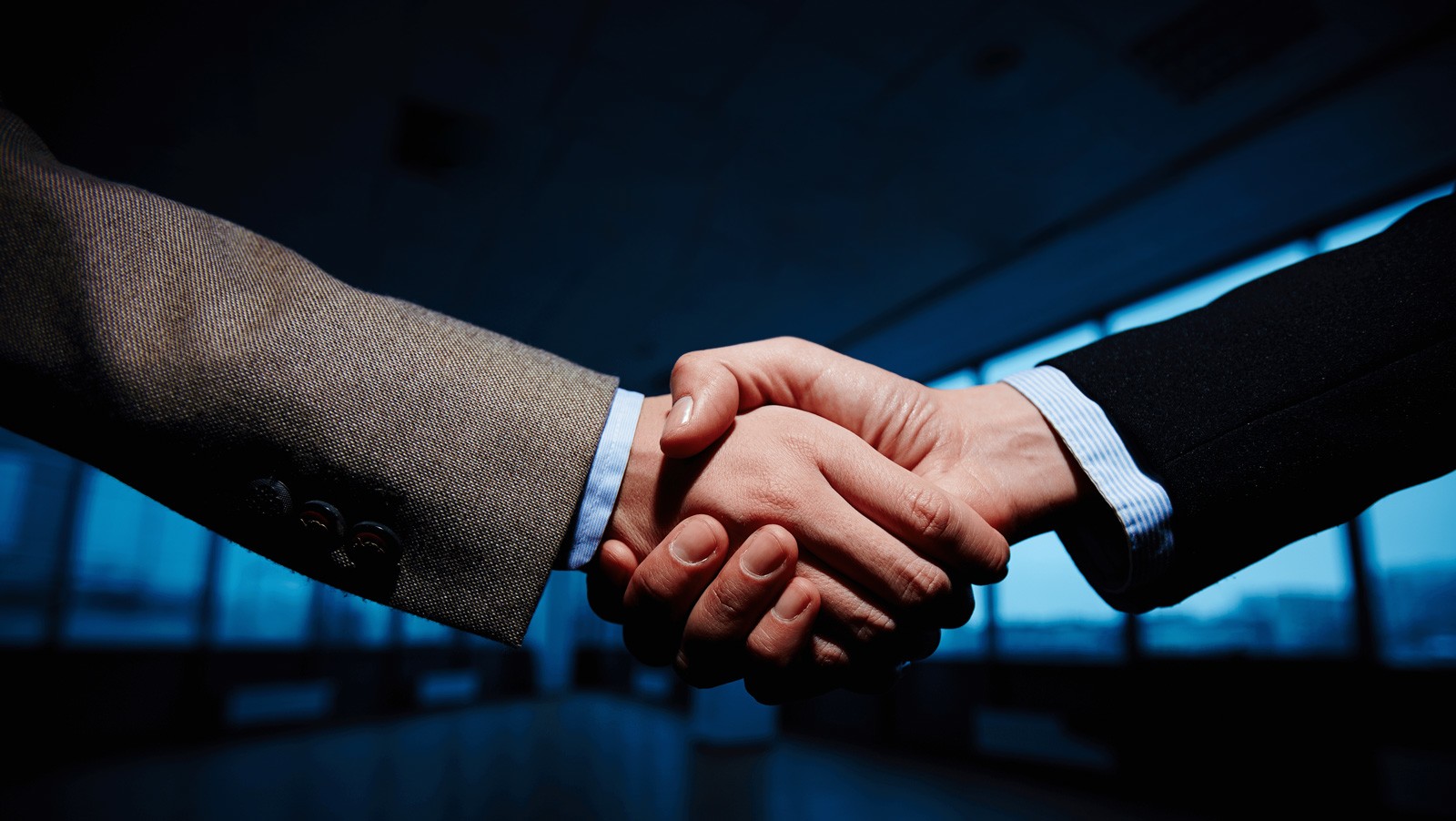 Based in Malta, Groove Gaming unites a team of experienced gaming professionals with a carefully-chosen list of clients, who they support in launching, maintaining, and growing new online casinos.  The company's services are extensive, covering payment processing, fraud protection, risk management, regulatory compliance, business intelligence, affiliate promotion, customer service, and more.
The cornerstone of Groove Gaming's offer, however, is content.  Its consultants are constantly curating a portfolio of high-profile games, which is then made available to clients as a prebuilt library from which they choose the right regionally-compliant titles for their players.  It was this constant appetite for innovative content that led Groove Gaming to Betsoft, as Miguel Micallef, Account Manager explained:
"New casinos need to distinguish themselves with the right mix of perennially popular classics, and new, trending titles.  Groove Gaming has made this process easy, building up a treasure trove of compelling content that Betsoft is proud to be a part of.  Our Slots3TM series is packed with both player favourites and new, exciting experiences that, together, will help new casinos to stand out from the crowd."
Groove Gaming's services and content are currently geared towards European clients, but the company is also targeting expansion into Africa and Asia, as well as looking to capitalise on other emerging opportunities, explained Operations Manager Yahale Meltzer:
"At Groove Gaming, we have extensive experience of spotting trends.   We also know quality when we see it, and Betsoft's impressive array of content will give our already-diverse portfolio a decisive edge.  For our clients, this agreement means a huge number of new, innovative games will be made available for seamless integration – helping them to attract and retain players in a competitive market."
About Betsoft Gaming:
Betsoft Gaming develops innovative casino games for desktop and mobile.  Its portfolio of more than 190 RNG titles reaches players through partnerships with many of the iGaming industry's leading operators.  Under the SLOTS3TM banner, Betsoft is elevating players' expectations; these cinematic, true-3D slots blend rapid, gratifying gameplay with an audio-visual excellence more typical of movies and videogames.
An early entrant to mobile gaming, Betsoft launched the ToGoTM collection in 2012.  More recently, Betsoft revealed the ShiftTM environment, which supports truly cross-platform development at the same time as increasing performance, drastically reducing file size and streamlining integration.
Casino Manager, Betsoft's comprehensive back-office platform, rolls reporting, management, marketing, promotion, and administration into a single compelling package.
Betsoft is headquartered and licensed to operate in Malta and holds an additional license in Curacao.  Contact sales@betsoft.com or visit www.betsoft.com for general information and enquiries.  For press and marketing enquiries, email press@betsoft.com.
The post Betsoft Gaming reaches new casinos through content agreement with Groove Gaming appeared first on CalvinAyre.com.
$400-million casino coming to Costa Rica
Posted: 29 Apr 2018 10:06 PM PDT
Costa Rica is preparing to get a new casino. The $400-million Casino City Caribe will be built in Moín on the country's Caribbean coast, with construction beginning early next year, The Costa Rica Star reported. There will be several phases of construction before the entire project is complete in 2027.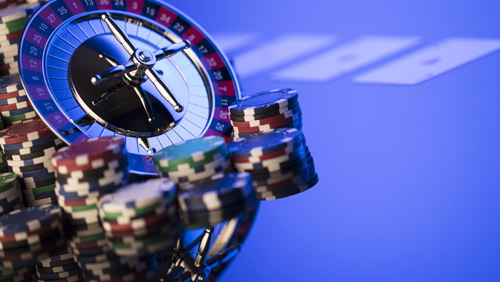 The project will offer three different casinos and three hotels with a total of 264 rooms. There will also be 219 apartments, two convention centers, a business center, a spa and wellness center and additional recreational facilities. It will have access to the beach, as well as a marina and a heliport.
Casino City Caribe is still in development, but has acquired the necessary support needed to proceed. The project was designed by the architecture firm Patti Rao Project out of Vancouver, Canada. It has reportedly already received approval by the Ministry of Environment, the Costa Rica Tourism Board (CRTB) and the municipality of Matina, where Moín is located.
The first phase of the project is expected to generate about 150 new jobs for the region. When construction is complete and all facilities are open, it will reportedly provide employment to around 1,500 people. There was no indication of how long each phase would take to complete.
Moín, lies close to the Caribbean port city of Limón, a multicultural community composed of individuals of mostly Italian, Chinese and Jamaican origin who were brought in to work on the country's railroad project in the latter part of the nineteenth century. Until 1948, Costa Rica didn't recognize Afro-Caribbean people as citizens and they were not allowed to leave the province of Limón.
Both Moín and Limón have port terminals and are responsible for the bulk of the transoceanic trade in and out of the country. Combined, they account for 80% of Costa Rica's import and export traffic.
Almost 3 million tourists visited Costa Rica in 2017, according to the CRTB, with just under 50% coming from North America. Already in 2018, tourist numbers look to be improving, as there was an increase of 6% in tourism during the first quarter of the year compared to the first quarter of 2017. North American tourism to the country increased by 11.4%, while European tourism jumped by 14.2%.
The post $400-million casino coming to Costa Rica appeared first on CalvinAyre.com.
You are subscribed to email updates from CalvinAyre.com.
To stop receiving these emails, you may unsubscribe now.
Email delivery powered by Google
Google, 1600 Amphitheatre Parkway, Mountain View, CA 94043, United States