---
LIB NIGHTMARE! CANDACE OWENS: 'IDEOLOGICAL CIVIL WAR' IS HAPPENING WITH AFRICAN-AMERICAN PEOPLE…AND KANYE WEST SUPPORTS HER
Posted: 22 Apr 2018 06:09 PM PDT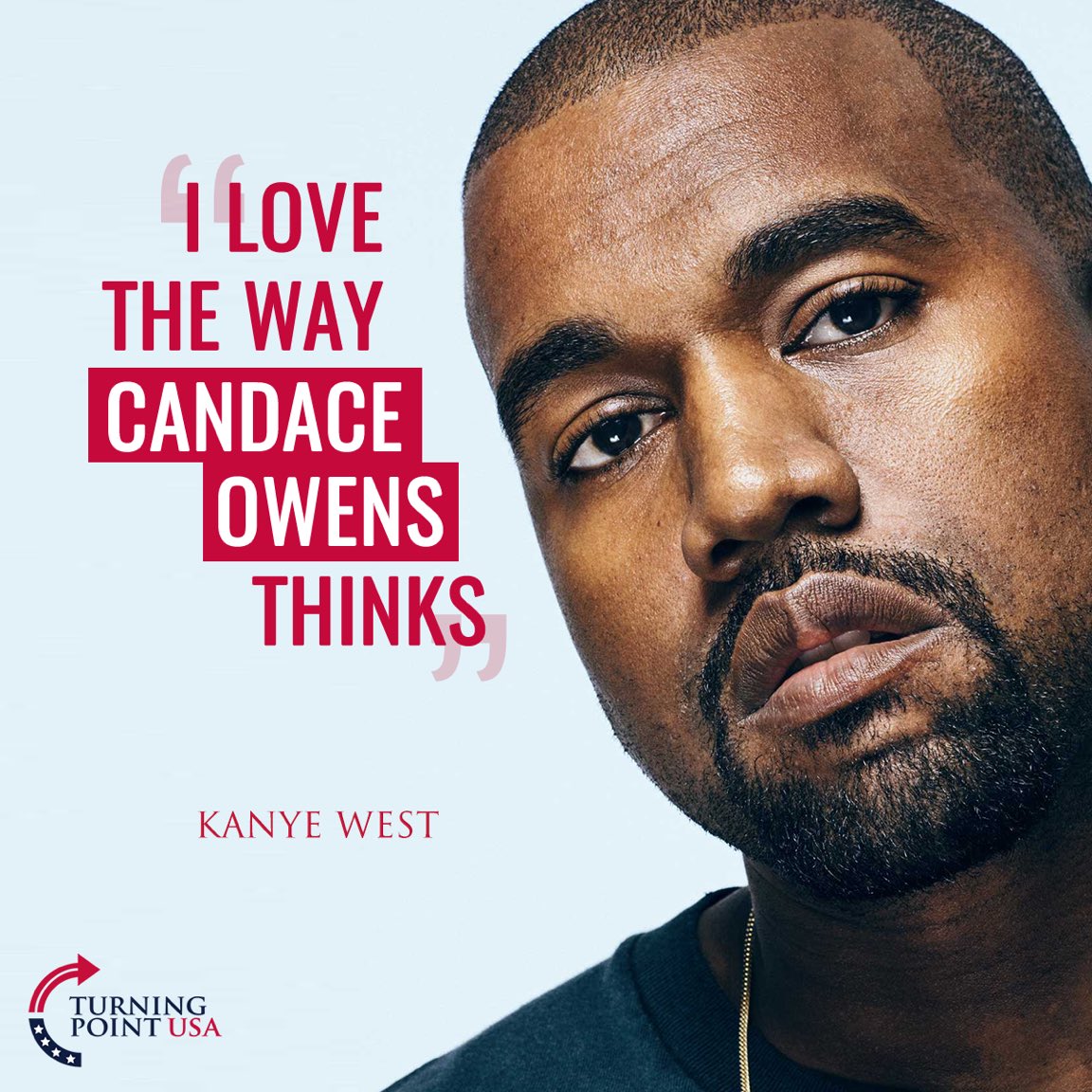 Rapper Kanye West praised conservative commentator Candace Owens on Saturday after she shut down a Black Lives Matter protest during an event at UCLA.
Candace Owens: The left is losing control of their blacks. Ready to be awakened? Watch the truth about my journey off the plantation w/ @RubinReport.
Candace Owens: Victim Mentality is not cool.
Some African-Americans "are focused on their past and shouting about slavery" and that others are "focused on their futures."
( Fox News ) Rapper Kanye West praised conservative commentator Candace Owens on Saturday after she shut down a Black Lives Matter protest during an event at UCLA.
Owens, the communications director for Turning Point USA, said she believes an "ideological civil war" is happening with African-American people.
She said some African-Americans "are focused on their past and shouting about slavery" and that others are "focused on their futures."
Candace Owens tweets:
Candace: The left is losing control of their blacks. Ready to be awakened? Watch the truth about my journey off the plantation w/ @RubinReport.

https://www.

youtube.com/watch?

Black Lives Matter protesters showed up to my @UCLA event to protest. Here is a video clip of me smacking them down with the truth; they're a bunch of whiny toddlers, pretending to be oppressed for attention.
Far right? Allow me to clarify: I believe the black community can do it without hand-outs. I believe the Democrats have strapped us to our past to prevent us from our futures. And I won't stop fighting until all black Americans see that. I'm not far right—I'm free.
Travis Reinking: 5 Fast Facts You Need to Know
Posted: 22 Apr 2018 03:00 PM PDT
( Heavy ) A man who was arrested at the White House last summer while trying to set up a meeting with President Donald Trump opened fire at a Waffle House in Tennessee early Sunday morning, killing four people and wounding two others before he was stopped by a heroic diner, authorities say. The shooter fled from the scene and remains at large, according to police.
The gunman, identified by police as Travis Reinking, 29, began shooting patrons and employees with an AR-15 rifle about 3:25 a.m. at the 24-hour restaurant on Murfreesboro Pike in Antioch, near Nashville, police said. A total of six people were shot, according to Metro Nashville Police, who are leading the investigation with help from state and federal agencies. Three victims were pronounced dead at the scene. One victim then died at the hospital and two are currently hospitalized, according to authorities.
1. Reinking, Who Was Wearing Only a Coat When He Opened Fire & Later Fled in the Nude, Was Stopped by a Patron Who Grabbed His Rifle, Police & Witnesses Say
2. Reinking, Who Told the Secret Service He Is a Sovereign Citizen, Had His Guns Taken Away From Him by Illinois Authorities After His Arrest, but His Father Gave Them Back to Him
3. Reinking Shared a Conspiracy Theory Video on His Facebook Profile in 2017 & Wrote 'the Illuminati Is Real'
4. Investigators Have Gone to His Parents' House in Illinois
5. A Motive for the Shooting Has Not Yet Been Released by Police, Who Are Asking for Tips & Info About the Suspect & the Incident
Read more: https://heavy.com/news/2018/04/travis-reinking-waffle-house-gunman/
HERO! WAFFLE HOUSE DINER JAMES SHAW JR. STOPPED NAKED GUNMAN TRAVIS REINKING KILLING SPREE
Posted: 22 Apr 2018 02:51 PM PDT
( Daily Mail ) The 29-year-old man who stopped a naked gunman after he opened fire at a Tennessee Waffle House on Sunday said he doesn't feel like a hero.
James Shaw Jr has been identified as the man who wrestled with suspected gunman Travis Reinking.
Reinking, 29, allegedly killed four people and injured seven others in Antioch on Sunday morning before fleeing.
Taurean Sanderlin, 29, Joe Perez, 20, and Akilah Dasilva, 23, have been identified as victims of the tragic shooting. Sanderlin was a cook at the Waffle House.
A 21-year-old woman was also killed. Her name has not yet been released
Reinking, 29, was first named a person of interest in the shooting and remains at large. Metro Nashville Police Department said he is now wanted for murder.
He was added to the Tennessee Bureau of Investigation's Top 10 Most Wanted List and is described as 6ft 4in and 180 pounds. He is considered armed and dangerous.
Shaw Jr said he was just trying to stay alive when he tackled the shooter and grabbed his assault rifle, throwing it over the counter.
'I'm not a hero, I'm just a regular person,' he said at a press conference on Sunday afternoon while tearing up.
'I think anybody could have did what I did if they're just pushed in that kind of cage. You have to either react or you're going to fold and I chose to react because I didn't see any other way of me living, and that's what I wanted to do, I wanted to live.'
Read more: 'He was going to have to work to kill me': Hero' diner who saved multiple lives by tackling the Waffle House gunman who killed four wipes away a tear at press conference and shows off burn injuries he suffered by grabbing the barrel of the suspect's AR-15 
MELANIA TRUMP POSES WITH FORMER PRESIDENTS AND FIRST LADIES AT BARBARA BUSH FUNERAL
Posted: 22 Apr 2018 02:44 PM PDT
Richard Grenell, formerly the U.S. spokesman at the United Nations and the national security spokesman for Mitt Romney, shared a historic photo gathering almost all of the living former presidents — George W. Bush, Bill Clinton, Barack Obama, and George H.W. Bush — and first ladies Laura Bush, Hillary Clinton, and Michelle Obama. Also joining the photo? Current first lady Melania Trump, posing arm in arm with Michelle. The group is smiling and relaxed, likely after the celebration of Barbara Bush's life.
Read more: https://www.yahoo.com/sports/jay-feelys-promgun-pic-harmless-joke-inappropriate-143109894.html
You are subscribed to email updates from 70news.
To stop receiving these emails, you may unsubscribe now.
Email delivery powered by Google
Google, 1600 Amphitheatre Parkway, Mountain View, CA 94043, United States