---
Posted: 22 Apr 2018 03:00 AM PDT
Editor's note: This is the first part of a two-part series about gay men in Nigeria who are held hostage, blackmailed and extorted after using hookup apps. The series will also explore their psychological struggles with trauma.
LAGOS, Nigeria — Nigerian born, U.K.-based LGBT activist Bisi Alimi, on March 22 sent out an alert on Twitter about men who posed as members of the LGBT community to lure victims to unknown locations where they were held against their will, extorted and blackmailed. He wrote he had responded to six cases the previous day and the victims were lured through Grindr, a mobile dating application for gay men. The tweet read:
"Let's get this right. In the last 24hrs, I have had to deal with six cases of gay men being set up on @Grindr in #Nigeria. The operation is the same. The men are tricked by men who pretend to be gay, lured them (sic) to a secluded area, beat (sic), rape (sic) and collect their money (sic)."
"These men threatened their victims not to tell the police or anyone about what has happened…"
Let's get this right. In the last 24hrs, I have had to deal with 6 cases of gay men being set up on @Grindr in #Nigeria. The operation is the same. The men are tricked by men who pretend to be gay, lured them to a secluded area, beat, rape and collect their money.

— Ashiwaju Bisi Alimi (@bisialimi) March 22, 2018
The genesis
March 21 is a day that Kelvin (not real name) may not soon forget, or perhaps, in his entire life. The day started unusually boring for him, but he hoped to make it eventful. Ironically, it turned out to be a sad event.
"I was bored that morning," Kelvin said. "I called one of my friends and told him that I was tired of staying at home. He encouraged me to sign up on Grindr, and possibly find someone I could talk with to get over the boredom."
Kelvin heeded his friend's advice and after about an hour and 30 minutes of being on the app, he was "lucky" to find someone (Charles) with whom he could talk. It was no such luck. They settled into the conversation; and when they got a bit comfortable with each other, they exchanged pictures and Instagram profile details. Because the pictures Charles had on Instagram were the same as the ones on Grindr, Kelvin felt at ease.
They set up a date and agreed to meet that morning.
"He invited me over to his house because he was bored as well," said Kelvin. "But I declined the invitation with the excuse that I was preparing for my examinations and needed to read."
However, he convinced Kelvin, who felt a change of environment was the motivation he needed to study and agreed to visit him.
Plot twist, different strategy
Apart from using Grindr, it seems blackmailers have devised a new method of luring their victims. For Tunde (not real name), an accountant, it was emotional blackmail. March 4 was his doomsday. After he returned from church, he received a call from an unknown number, requesting him to visit a friend who was "seriously ill." Sympathetic and disturbed, he did not know that he was about to fall into trap.
"I did not know the identity of the caller, but because he mentioned Obinna, my friend's name, I did not suspect any foul play," he said with tears in his eyes. "My wife was present when I received the call."
Tunde got up from the sofa, informed his wife of the courtesy visit and set out to see Obinna.
The set-up
Kelvin had never met anyone on the first day of communicating with them. But he waived all suspicions of being entrapped because Charles had erased all doubts. According to him, Charles lived at Ijegun area of Lagos State and they agreed that Kelvin would call him when he got to the bus stop.
The story changed when Kelvin arrived.
"I got to Ijegun at about 11:05 a.m.," he said. "I called to notify him but he said he was busy at the shop and would send one of his assistants at the shop to come pick me up. He sent me his assistant's number so I could communicate with him."
An unsuspecting Kelvin waited for about 25 minutes while still communicating with Charles. He became impatient and decided to go home, but Charles pleaded with him. Just as he made up his mind to leave, the assistant arrived. They spoke on the phone and when he identified Kelvin by the color of his gray shirt, Kelvin hopped on the motorcycle and they drove off. The journey to Charles' house was not as short as Kelvin had thought. After several diversions, the motorcycle eventually made one last turn onto a pathway that led to the last house on Aboke Street. He had arrived at his destination — a small gateless compound that could be accessed through an entrance between a block of whitewashed bachelor's quarters and makeshift iron kiosks. Then, the assistant broke the news to him: "You have been set up," he stated.
Tunde's set-up was somewhat similar.
Agbara, the bus stop to which he was directed, was not far from his house. According to him, that was another reason he agreed to visit Obinna. When he got to the bus stop, he called the number to inform the person who answered that he had arrived. The caller arrived a few minutes later, informed him that Obinna was recuperating in his house and offered to lead him there. The house was a one bedroom apartment. He was shocked by his discovery.
"We got to the house, but I could not find Obinna," said Tunde. "I inquired, but I was asked to relax. Almost immediately, four other men came into the room. At that moment, I felt a cold chill run down my spine. I was afraid and did not want to believe what I thought the situation had turned into. But my suspicion was confirmed. One of them accused me of coming to have sex with their brother. I did not even know who the brother they referred to was. I was shocked and instantly knew Obinna was not there. I had been tricked."
The hell they faced
Charles' assistant warned Kelvin not to make a sound and to cooperate with them if he wanted to go home alive. They were joined by four other men and to his surprise, Charles was not present. He was made to sit on the floor; when they saw he had his textbook with him, they seized his bank debit card and the smaller phone he had with him. Then they requested that he call someone at home to bring the tablet which he had used to sign up on Grindr.
"I told them I left the tab at home because the battery had died," said Kelvin. "I suggested I could go home to get it but they refused and insisted that I called someone to bring it for me."
When they sensed Kelvin was being uncooperative, one of the men shouted at him, then hit him twice as hard on the head. At that moment, his prescription glasses fell to the ground and the lenses were broken. He developed an instant headache. While he was there, another victim (a student) was brought in and was surprised to learn he had been set up. According to Kelvin, the new boy peed in his pants. They threatened to expose him to his family and kill him if he was unable to give them some money. When their efforts became unsuccessful, they beat him up, seized his phone and sent him home with only 500 naira. ($1.39).
The situation was even more extreme for Tunde.
Without any warning, the men began to beat him simultaneously. They stripped him totally naked and mocked him.
"They took nude pictures and videos of me, and threatened to post them on Facebook and YouTube, if I did not comply with their demands," he said. "I wished the ground would open up and swallow me but that did not happen. I cried like baby."
When they had beaten him to their satisfaction, they asked him how much he had in his bank account and requested his debit cards. Tunde, who had just started a new job in January, told them he had no money and that his debit cards were at home. When they failed to gain access to his account through his phone, they asked him to dress up and take them to his house. He obliged, but instead of taking them to his house, he took them to Obinna's house.
Unfortunately, Obinna was not at home. Obinna's landlord, who saw them arrive, became suspicious. At that moment, they figured that was not his house and they left, promising to carry out their threats.
Tunde hurried home.
The blackmail and extortion
The men instructed Kelvin to call someone who could send them 10,000 naira ($27.74). He called a friend who could not understand why he was stranded and needed such amount of money. Upon sensing Kelvin may have been set up, he began to argue with the blackmailers.
"The calls were placed on speaker mode, so they could hear my conversations," said Kelvin. "They snatched the phone from me and told him I had been set up. They argued with him and eventually dropped the conversation. I was asked to call another friend (Paul) and request for the money. I complied and the money was sent into my account."
Greedy and sensing they had hit a goldmine, the blackmailers called Kelvin's mother to request the money. They told her Kelvin had boarded a "one chance" bus (the Lagos parlance for kidnappers who pretend to pick up other passengers with the intent of extortion or rituals) and threatened to kill him. Kelvin could barely hear his worried mother when he was put on the phone to speak with her. The negotiation was fruitless. Still pushing their luck, they sent another text message to Paul without Kelvin's knowledge, requesting for extra money.
"Paul got the message and sent 5,000 naira ($13.87) into my account. They requested again and he sent an extra 10,000 naira, making a total of 30,000 naira ($83.22)."
The whole ordeal lasted nearly two hours and two of the men left to make withdrawals from the account. They released Kelvin and gave him 500 naira for his fare back home.
For Tunde, who hurried home in fear, his nightmare had just begun.
His captors called his wife and requested her to meet them at a certain location where she could pick the phone that Tunde "forgot." But she was confused about the directions and did not go. When Tunde got home, he explained to her was that he was abducted and they had requested for cash.
The phone calls continued till the next day, and he left the office to go to an Internet café before close of work in order to change his Facebook password. Unknowingly, hell had already been let loose because they still had his phone, Tunde said his nude pictures were leaked on Facebook and WhatsApp.
According to him, his family, friends and colleagues at work and church members saw them. Tunde also said they sent videos in which he was naked to his brother-in-law who lives abroad.
"I do not want to escalate the case because they have screenshots of my conversations with my friends," he said. "I have spoken with Obinna and he said he does not know them. I still do not know how they got my contact; at this point, I do not know who to believe or trust anymore."
Luckily for him, his cousin in Abuja helped him gain access to his account on Facebook and deleted the pictures. But the damage had already been done.
No longer at ease
Leaking Tunde's nude pictures was unsettling for him.
"A lot of things have been going on in my head," he said. "I unconsciously introduced errors while reconciling accounts at work. That was when I knew I had lost concentration and decided to take the time off."
Tunde took three weeks off from work but it did nothing for him. He has yet to get over the shock.
For Kelvin, who is currently writing his professional exams, the story is not any different. Apart from losing concentration on his studies, he seems to be having challenges with his health as well.
"I am still trying to get over the trauma," said Kelvin. "I was devastated for about two weeks. In fact, I have absolutely forgotten everything I have read before the incident. When I'm reading, I have flashback because I had my textbook with me that day. My heart beats faster whenever I remember my ordeal. I barely eat."
He said little situations trigger his fear and he keeps having constant headache. He also finds it difficult to talk about his ordeal but is considering confiding in a therapist who will help him forget about the ordeal.
The impact of kidnap on victim's mental health
Stella Iwuagwu, executive director of the Center for the Right to Health in Nigeria, who has responded to numerous cases of LGBT kidnapping victims, said blackmail and the extortion of community members causes severe stress that can negatively impact their health and well-being. She added it can also affect those who are around them.
"Under such pressure their ability to concentrate and make wise decisions is compromised," said Iwuagwu. "In some cases, the victims may become suicidal."
Posted: 21 Apr 2018 03:31 PM PDT
National Theatre Live hosts a screening of the Tennessee Williams' (he was gay) classic "Cat on a Hot Tin Roof" at the Shakespeare Theatre Company (450 7th St., N.W.) in Sidney Harman Hall on Saturday, April 28 at 8 p.m.
"Cat on a Hot Tin Roof" tells the story of Brick (is he gay?) and his wife Maggie who return to his family's plantation in Mississippi for his father's birthday celebration. This production stars Sienna Miller, Jack O'Connell (seen here) and Colm Meaney. Tickets are $20.
For more details, visit shakespearetheatre.org.
Posted: 21 Apr 2018 03:22 PM PDT
"Eat Your Hart Out: a Fat Burlesque Revue," a Haus of Hart event, is Friday, April 27 at 8 p.m. at the Black Cat (1811 14th St., N.W.).
The event will celebrate "fat, thick and curvy folks" and feature burlesque performs from all over the country. D.C.'s own Ophelia Hart, a 2017 Best of Gay D.C. Blade readers' poll winner, will headline.
In addition to live performance, the event will feature vendors with products such as pasties and paintings, cosmetics, waist beads and more. There will also be a raffle. Haus of Hart provides "high quality" entertainment while "creating an intentional safe space for fat performers who exist at the intersection of various marginalized identities." Some are LGBT.
Tickets are $15 in advance or $17 at the door. VIP tickets are $25. Search for the event on ticketfly.com for tickets.
Posted: 21 Apr 2018 03:12 PM PDT
Nancy And Beth perform at the Miracle Theatre (538 8th St., N.W.) on Sunday, April 29 at 8 p.m.
"Will & Grace" star Megan Mullally and actress Stephanie Hunt make up the alternative country duo. Nancy And Beth made their debut with the release of their self-titled album in 2017. A second album is in the works for a 2019 release. Tickets are $35. Doors open at 6:30 p.m.
For more information, visit themiracletheatre.ticketfly.com.
Dark & Stormy party is April 27
Posted: 21 Apr 2018 01:54 PM PDT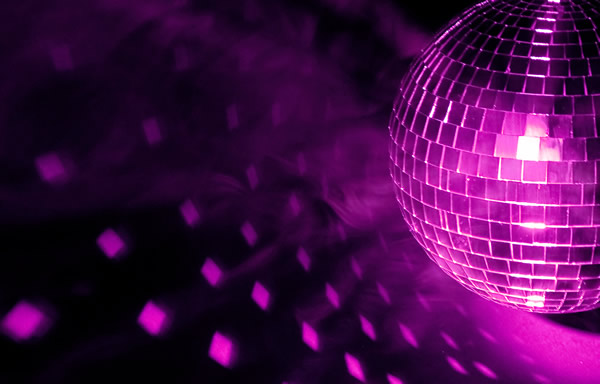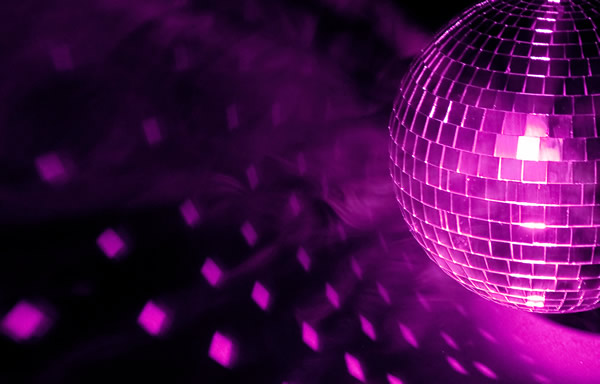 Black Cat (1811 14th St., N.W.) hosts Dark & Stormy, a dance party, on Friday, April 27 from 9:30 p.m.-2 a.m.
DJ Kangal, DJ Mindjacket and DJ Spookster will play a mix of electronic, synth-wave, retro, goth, industrial, EDM and dark disco music. This is an all-ages party. Cover is $5.
For more details, visit blackcatdc.com.
Sexual violence data high for bi Utah residents
Posted: 21 Apr 2018 12:20 PM PDT
NEW YORK — Gay and especially bi Utah residents reported unusually high incidents of sexual assault in a 2016 survey, NewNowNext reports citing data from the Utah Department of Health.
Nearly half (45.5 percent) of bi residents and a third of lesbians and gays (33.6 percent) told health officials they had been the victim of sexual violence at some point in their lives compared to 8.7 percent of straight residents.
"Sexual violence is rooted in the inequities of our society and disproportionately hurts those who have been pushed to the margins," Turner Bitton, executive director of the Utah Coalition Against Sexual Assault, told NewNowNext. "Utah communities are counting on us to ensure that everyone is included in prevention efforts."
The findings align with results from similar studies, including the Centers for Disease Control's National Intimate Partner and Sexual Violence Survey.
A study from the National Coalition of Anti-Violence Programs found that nearly half of all transgender people have experienced sexual assault or abuse.
This was the first time Utah health officials included men in a survey about sexual assault. They found that, overall, one in ten adults in the state reported being victims of sexual violence.
Trans youth more depressed study finds
Posted: 21 Apr 2018 12:10 PM PDT
ATLANTA — Children and teens who identify as transgender or gender non-conforming are more likely to be diagnosed with mental health woes, HealthDay reports citing new data published in the April edition of the journal Pediatrics.
In the study, the overall rate of mental health conditions in transgender and gender non-conforming youth was three-13 times higher than in those whose gender matched the one they had at birth.
The study authors found that depression rates were 49 percent in young trans women and 62 percent in young trans men. Those depression rates were four-seven times higher than they were in typical youth, researchers said.
The rates of attention-deficit disorder were 15 percent for trans women and 16 percent for trans men. Those numbers were three-seven times higher than for the matched group of typical kids and teens, the findings showed.
The researchers used electronic medical records to identify almost 600 trans girls and nearly 750 trans boys and teens who had been seen at Kaiser Permanente sites in California or in Georgia. There was also an age-matched typical youth group, for comparison.
A second study in the same issue of the journal looked at almost 82,000 high school students in Minnesota in 2016. The researchers searched for experiences of childhood adversity. Then the information was sorted by sexual and gender identity.
The study found that, compared to straight teens, those who were LGBT were much more likely to experience physical abuse or witness domestic violence.
Wife can't move on after hubby hooked up with male gym bud
Posted: 21 Apr 2018 11:56 AM PDT
Michael,

I had a brief sexual affair with a guy I met in a class at my gym a few months back. As I am married and want an honest, committed relationship, I realized I wasn't doing the right thing and cut it off after a few weeks. I subsequently told my wife Amy about the affair because I didn't want to deceive her.

We are having a hard time moving forward. While I am mainly attracted to women, I am also attracted to men and was immediately drawn to Scott when I first saw him. I don't really have any excuse for crossing the line. I could say that my wife and I have busy careers, kids, and scant couples time, but that doesn't justify cheating.

I've told Amy how sorry I am and I'm no longer in contact with Scott. I started working out in the morning instead of after work so that I won't run into him. I've been arranging for Amy and I to spend more time alone together (babysitter, date nights). 

I know I'm not going to cheat on her again, but Amy is still angry and concerned that I will. 

She's asked me to quit the gym on the grounds that I can't be trusted and now is giving me a hard time about my friendship with a close male friend I've known since childhood. The friendship has always been totally platonic but Amy says our closeness makes her uneasy and she'll feel better if I don't spend time alone with him. So what's the big deal?

Well, I don't want to stop going to my gym and I certainly don't want to give up an important friendship. But Amy says that if I want her to trust me, I should be doing everything in my power to reassure her that I won't cheat on her again.

As the partner who cheated, am I obligated to do whatever she says, no matter the cost to me? 
Michael replies:
What would make you think you are obligated to do whatever someone wants at your own expense? 
Yes, you should be doing your best to be a loving spouse whom your wife can trust going forward. But that does not mean you must fulfill all of Amy's requests, no matter the cost to you, because you had an affair. 
Relationships work best when both partners have room to be individuals as well as part of a couple. This means you each get a say in how you want to live and what is important to you.
Obviously, because everyone is different, both of you aren't always going to agree about everything, including who does what and what's OK to do.
The big challenge of commitment is figuring out how to make room for and tolerate the differences. As long as you can do so in an environment that's usually suffused with mutual love and respect, you've got a relationship.
You might decide to give up something important to you, because your doing so is important to your spouse. Generosity is a good thing in relationships. Given your affair, you would be wise to be especially generous right now.
But if you give up what is important to you under duress, or because you are threatened with consequences unless you do what your wife wants, you're likely to be resentful and bitter going forward.
It's up to you to decide if it's more important to accommodate your wife's wishes or to keep your gym membership and your longtime friendship. This has no easy answer. The same action can be taken from strength or capitulation. Only you can figure that out.
In any case, your wife is in a tough spot. There's no way she can know for certain that you won't cheat on her, no matter how many assurances you give her and no matter how you curtail your behavior. She, like everyone else, has to tolerate living without a guarantee.
If you can get past the gym/friend issue, both you and Amy will have to accept that healing takes time. Your efforts to hold yourself accountable, to live up to your standards, and to make sincere amends are impressive. And you are going to have to continue to show your dedication to this marriage in order for Amy to regain her trust in you. 
Amy will also have to show her dedication to this marriage by finding ways to soothe herself that don't involve keeping you on a short leash. That approach is bound to backfire.
Michael Radkowsky, Psy.D. is a licensed psychologist who works with LGBT couples and individuals in D.C. He can be found online at michaelradkowsky.com. All identifying information has been changed for reasons of confidentiality. Have a question? Send it to Michael@michaelradkowsky.com.
BMW X3, Dodge Durango are brash crossovers with panache
Posted: 21 Apr 2018 11:44 AM PDT
As in American politics, there's a lot of yin and yang on dealership car lots these days. On one hand, many buyers insist on high-tech, fuel-sipping green vehicles, some of which were profiled last month. Yet other drivers have an unquenchable thirst for high-test power and panache. Here are two of the best of today's revved-up rides.
BMW X3 M40i
$55,000
Mpg: 20 city/27 highway
Zero-60 mph: 4.6 seconds
Introduced in 2004, the BMW X3 has held a sweet spot for enthusiasts who didn't want to sacrifice excitement for the practicality of a crossover.
Fully redesigned for 2018, this third-generation Bimmer is bigger and roomier, with noticeably more rear-seat legroom. Gone are the hard interior plastics, replaced by a sophisticated cabin with premium materials found in the top-of-the-line 7 Series. The base-model X3 is fully capable and a diesel model will arrive soon to satisfy the eco-chic crowd.
But it's the M40i version — the first X3 with sporty M Performance power and trim — that is oh-so spectacular. Switch on the ignition, and the 355-hp, six-cylinder turbo roars to life. With such a throaty exhaust growl, there's no need for a jolt of Starbucks to wake you up in the morning. Ditto the thrill when stomping on the accelerator and rocketing from zero-60 seconds in just 4.6 seconds.
Yet the smooth, sure handling is calming and provides some of the best cornering ever in a crossover. Of course, such fun comes at a price: the M40i costs about $10,000 more than a base-model X3. Toss in some must-have goodies such as the blind-spot monitor, heated steering wheel, backup camera, automatic parking, and the sticker jumps to $66,000. Still, this is one BMW that lives up to the "ultimate driving machine" tagline.
Dodge Durango SRT
$63,000
Mpg: 13 city/19 highway
Zero-60 mph: 4.6 seconds
If American muscle is more your style, then Dodge has really beefed up its Durango crossover with a new high-performance SRT model this year.
The potent Hemi V8 churns out a whopping 475 horsepower to help this 5,502-pound beast scoot just as fast as the BMW X3 M40i, which is 30 percent lighter. Despite the differences in weight, the Durango handles just as well as the BMW and actually performs better when braking from 60 mph to zero. And while the BMW has a very impressive exhaust rumble, the Durango SRT raises the decibel level so you actually feel the earth move under your feet. In other words, subtle is not a word to describe this badass Durango.
Same for styling, with the wide front fascia, large air-intake vent on the hood and a lower, slightly menacing profile. As if that weren't enough, optional in-your-face racing stripes run the length of the vehicle. Inside are front-row sport seats, second-row captain's chairs and a third row to seat two more passengers.
An 8.4-inch touchscreen isn't as large as what some competitors offer, but it's very user-friendly. And the 506-watt, BeatsAudio sound system comes with nine speakers and a thumpin' subwoofer. The driver can choose from seven customized settings such as performance, snow and eco, and the 8,700-pound towing capacity is the best in its class.
The biggest downside: fuel economy, which is way near the bottom for similar rides. Suddenly, the decision between this Durango and more fuel-efficient crossovers becomes harder. Yet only the Durango SRT comes with a once-in-a-lifetime opportunity: a free, day-long class at the SRT High Performance Driving School founded by renowned race-car driver Bob Bondurant.
As co-working grows, consider new ways to use commercial property
Posted: 21 Apr 2018 11:11 AM PDT
Ten years ago, most people didn't know what a co-working space was. In 2005, the first official "co-working space" was opened in San Francisco. Fast-forward to 2017 when, according to Statista, there were 4,043 co-working spaces in the United States.
As one of the fastest-growing workplace movements of the last decade, the Oxford Dictionary defines co-working as, "the use of an office or other working environment by people who are self-employed or working for different employers, typically to share equipment, ideas, and knowledge."
Think this is just a trend that's going away? The number of co-working spaces in the U.S. is expected to increase to 6,219 by 2022. And that's a conservative estimate. Co-working space is no longer a trend; it has become an integral transformation in the way we work.
So where will these thousands of new co-working spaces pop up? Everyone knows that real estate is all about location, location, location. The ideal location varies from person to person. Some co-working spaces are best suited in thriving metropolitan areas while others experience the same success in more suburban locations.
Rather than losing precious hours of time stuck in traffic commuting to the office every day, a co-working space offers people an office closer to home but with the benefits of being surrounded by like-minded professionals.  Co-working spaces are much more than workspaces.  They are places where members work, network, learn and socialize together.
A recent survey done by Emergency Research concluded that 84 percent of professionals working in a co-working environment said they were more engaged and motivated when co-working and 67 percent said co-working improved their professional success.
But before you run out to build a new commercial space, consider the option of renovating a vacant commercial space into a co-working solution.
With the number of vacant commercial properties, building owners and managers should be thinking outside of the box on what to do with their spaces. Why not turn a vacant commercial property (or just one floor of it) into a co-working space?
The owner has instant activity in their building and can build relationships with the tenants while becoming a resource to the tenant when their business has grown and they are looking for more space. Small businesses and entrepreneurs benefit by being offered furnished offices designed to best fit their work style, shorter leases, flexibility to grow and the chance to advance their business goals by working in a dynamic environment with like-minded people.
Converting a vacant commercial space into a shared co-working one takes an open mind and working with a trusted adviser. The benefits of a co-working space are plentiful and hard to ignore for entrepreneurs, small businesses and building owners alike. A co-working space immediately livens up an otherwise vacant building and transforms it to a dynamic business hub.
Now's the time for building owners and managers to think beyond the traditional options when faced with vacant commercial property space. Transforming space in an existing building into a thriving co-working space is the ideal solution for owners and managers as well as entrepreneurs and small businesses.
Mike Kriel is chief executive officer of the co-working operations and management company Launch Workplaces.