---
New We the People group unveils month-long series
Posted: 27 Apr 2018 04:22 PM PDT
We the People, a new, Washington-based transgender activist group, is launching with a month-long series of events throughout May organizers have dubbed "May Is? All About Trans."
SaVanna Wanzer, founder of D.C. Trans Pride, is calling We the People a quasi-spin off group of Trans Pride. The new group has been in various stages of execution for about the last five years, Wanzer says.
"It needed to be separate because I wanted it to be a national endeavor for all cities to take the idea and use it," Wanzer says. "If we put it under the umbrella of Capital Pride, that would have limited it."
"May Is? All About Trans" runs May 1-31 and features events throughout the D.C. area.
The events are:
May 1: Trans Summit  at the Reeves Center (2000 14th St., N.W.) from 9 a.m.-5 p.m. with continental soul breakfast, lunch at Busboys & Poets with keynote speaker Deb Dunn and cocktail reception from 5-8 p.m. at Busboy & Poets. Free. 
May 2: Conversation "Trans Sexuality What Transitions?" at Whitman-Walker Health (1525 14th St., N.W. from 6-8:30 p.m. Light snacks provided. Free.
May 6: Youth Ball at 8240 Professional Place Suite 207B Landover, Md.
(Walking distance from the New Carrollton Metro Station) with food and cash prizes.
May 8: Conversation "Trans & HIV" at Whitman-Walker Health (1525 14th St., N.W.) 6-8:30 p.m. No phones or recording devices will be allowed. Dinner sponsored by Jensen Free.
May 9: TransDimensional Support Group "Conversation on Trans Safety" at Us Helping Us People Into Living (3636 Georgia Ave., N.W.) from 5:30-8 p.m.
May 10: Conversation with Trans Men at Shaw Library (1630 7th St., N.W.) 7-8:30 p.m. Snacks provided. Free.
May 11: Awards Dinner at 800 Florida Ave., N.E. from 6-9 p.m. honoring trans members from the D.C. area and a community organization for outstanding services. Keynote speaker is Diego Sanchez. Free
May 12: Open Mic event with emcee Juju B. Jadoir of Westminster at 400 I St., S.W., 4-7 p.m. Following the concert movie screening of "Miss Major" from 7-9 p.m. with refreshments. Free. 
May 13: "Meet Up for Allies, Intersex and Queer" at Denizens (1115 East-West Hwy, Silver Spring, Md.) Time is TBD.
May 14: "Trans and Aging" presentation at Shaw Library (1630 7th St., N.W.) from 7-8:30 p.m.  Snacks provided. Free.
May 17: "Rayceen! Fix Me Up!" at Shaw Library (1630 7th St., N.W.) from 6-8 p.m. Dating mixer.
May 19: Capital Trans Pride at Foundry United Methodist Church (1500 16th St., N.W.) from 9 a.m.-4 p.m. at Stead park (1625 P St., N.W.). Free. 
May 20: TWEET Church Service at New Hope Baptist Church (309 E St., N.W.) from 2-4 p.m. Reception following service.
May 21: "Bridging the Gap part two," a conversation with gay men and the transgender community at Shaw Library (1630 7th St., N.W.) from 6-8 p.m. All welcome. Snacks will be provided. Free.
May 26: Workshop at D.C. Black Pride 1-3 p.m.
Wanzer says her vision for the series is to "bring more of the community together to bridge the gaps of non-inclusiveness."
She and her team of nine chose May so they could dovetail their events with Trans Pride and D.C. Black Pride, both local events that are always held in May. Wanzer says local agencies such as Whitman-Walker Health, Capital Pride and especially Us Helping Us, have been supportive.
Wanzer, who freelances as a local trans and HIV activist, says community support for the various events will be crucial to making "All About Trans" a success. She emphasizes that any LGBT folks or allies are welcome; one does not have to be trans to attend. Operating expenses are about $30,000, Wanzer says. Donations are being accepted but most events are free to attend.
"Our team has put a lot of hard work into this," she says. "I know it may look overwhelming because there are so many events, but please come and attend … and we'll have a great learning experience together."
Full details are here. 
New Momofuku chef Tae Strain given wide creative leeway
Posted: 27 Apr 2018 12:39 PM PDT
What if a punk rocker shows up at the Kennedy Center and wasn't invited? And he wasn't only not invited, but is conducting an opera in primetime, permanently? It's happened in the food world: the punk rocker is Chef David Chang, and the operatic opus is his restaurant Momofuku CCDC.
David Chang, the avant garde, lavished celebrity chef with a cookbook, TV show and line of sauces, opened the first D.C. outpost of his famous Momofuku restaurants in what is likely the glitziest section of town, CityCenter. A former Megabus stop and now one of the most expensive acres of real estate downtown, CityCenter now plays home to the playful chef who coined Ugly Delicious: a hashtag to glorify down-home dishes not crafted for Insta stories.
When Momofuku CCDC opened in 2015, alongside its sweet sister, Milk Bar (known for the crack pie calorie bomb), it was an immediate hit. Though he grew up in Vienna, Va.,, David Chang waited more than a decade after starting the Momofuku empire before opening here. Each Momofuku property is slightly different, but they all serve dishes that are flashy and innovative, with varying hints of Asian influence. As a concept, Momofuku also aims to support "local, sustainable and responsible farmers and food purveyors."
Back in 2015, Chang was anxious about the D.C. spot. In a tweet, he said, "Against my better judgement @momofuku ccdc opens today at 5pm. Good to be back home Washington DC."
The original menu featured Momofuku classics, as much as they can be called that. It was a selection of the buns that made him obscenely famous (Chinese-style, with pork, scallion and cucumber, awash in hoisin), snacks that nodded to both Korea and the Mid-Atlantic (Old Bay-dusted pork rinds), and the other dish that Momofuku is best known for, ramen.
A couple years later, Chang's decided to blow the lid off the original concept. He hired a new executive chef and has taken a step back.
This chef is another local, Tae Strain, who's setting out to develop a menu that combines his extensive experience with his local sensibilities.
"After six years of working in restaurants around the country, I'm excited to come home and bring my experiences together with Momofuku's point of view," Strain says. "This region has incredible produce and ingredients that I'm looking forward to cooking with again, from black bass from Virginia to Chesapeake oysters to kohlrabi and sunchokes from local farmers. I'm humbled and thrilled to be given the opportunity to put my stamp on Momofuku CCDC here in my home city, using ingredients that reflect my point of view."
Chang has given Strain a long leash.
In an interview with the Washingtonian, Chang was quoted as having said, "I was like, 'Tae, I want you to fuck it up. I want you to find what you can do. D.C. is more sophisticated in its palate, more worldly in its cuisine than the rest of the nation understands, and they deserve a world-class chef."
While Strain began in the fall, his new menu just debuted. He's gone profoundly New American, while maintaining many Asian influences.
Those buns and ramen have been wiped away. In its place are small plates like a clam toast (no avocado here)​, with dill mayo and Sichuan sausage; soupy dumplings and enormous shareable plates like the showstopping rotisserie chicken​, ​a buttermilk-brined chicken made with green curry butter and served with chicken-fat rice and dipping sauces.
Worry not that the carbs are gone, though. Momofuku CCDC has introduced bing​, a Chinese-inspired flatbread that Chang is said to have coined himself. The fluffy, tearable, pita-like bread is constantly evolving (currently, made with whole-wheat flour), and is meant to be used utensil-like with seasonal dips that are nearly meals unto themselves. Such dips include the umami bomb of roasted Chesapeake oysters, swimming in cream and spinach and baked under breadcrumbs; and dill-flecked labneh topped with screaming-orange trout roe.
So, can a foul-mouthed superstar chef still be a rebel in one of the most lavish and slick slices of the city? While scooping fluffy brown bread through creamy dips may not be the most elegant, and while messy bits of kimchi may fall on your napkin out of the beef lettuce wraps, the luxe digs are not lost on anyone. These dishes indeed are delicious, but let us not be fooled — nothing here would be confused for ugly.
Trump congratulates gay appointee Ric Grenell on confirmation
Posted: 27 Apr 2018 12:37 PM PDT
President Trump congratulated on Friday his most high-profile openly gay appointee Richard Grenell on his confirmation as U.S. ambassador to Germany.
Trump made the remarks at the start of his joint news conference at the White House with Chancellor of Germany Angela Merkel after her congratulating her on her re-election.
"We're also pleased to have our newly confirmed United States Ambassador to Germany, Richard Grenell, outstanding man," Trump said.
Grenell, who's nomination had been pending since September, was confirmed in the Senate on a 56-42 largely party-line vote Thursday. Sources have told the Blade Merkel's scheduled visit to the White House was a factor in breaking the log jam on his confirmation.
Pointing to Grenell in the audience during the news conference, Trump told his new appointee, "Congratulations. Do a great job, and I know you will. Thank you."
Although Grenell is now the most high-profile openly gay appointee in the Trump administration, the Senate has confirmed others who aren't as high-profile. Two were confirmed unanimously in the Senate: James Abbott, who was confirmed to the Federal Labor Relations Authority; and David Glawe, under secretary for intelligence and analysis at the Department of Homeland Security.
Trump said the delay from Democrats on the confirmation of Grenell — which purportedly was over mean tweets he made about the appearance of women — is happening with many of his nominees and criticized Democrats.
"This confirmation was long overdue," Trump said. "We've been waiting a long time for Richard to get his clearance, and he got it, and it's going to be special, but we have a lot of people that are awaiting approval — and the Democrats have been treated us extremely unfairly and they're going to have to move it along."
The number of openly gay appointees in the Trump administration pales in comparison to the hundreds of LGBT appointees in the Obama administration, which also included transgender people. The openly LGBT appointees in the Obama years included Army Secretary Eric Fanning, Export-Import Bank President Fred Hochberg and former Deputy Assistant Secretary of Defense for Operational Energy Amanda Simpson.
Following the news conference, Trump retweeted from his Twitter account a White House a video of him congratulating Grenell at the event.
"Today I am honored to welcome Chancellor Angela Merkel back to the White House… We are also pleased to have our newly confirmed United States Ambassador to Germany, Richard Grenell." pic.twitter.com/vgNEFJ6mU6

— The White House (@WhiteHouse) April 27, 2018
Trans United Fund launches D.C. campaign
Posted: 27 Apr 2018 12:05 PM PDT
Trans United Fund, a D.C.-based national group that raises money for candidates for public office supportive of transgender rights, launched its 2018 D.C. election effort on Tuesday night at an event in Adams Morgan that raised $2,000 for possible contributions to D.C. Council candidates.
"Trans United Fund is building a unified voice for trans and gender non-conforming people and their allies in Washington, D.C.," the group said in a statement. "On June 19, D.C. voters will make an important choice around what kind of city we want to live in," the group said.
"Our campaign will educate voters on where the candidates stand on the issues that most directly impact our communities – issues like racial and economic justice, housing and homelessness, police violence, sex work, immigration, and other urgent issues," the statement says.
Longtime transgender rights advocate Hayden Mora, co-founder of Trans United Fund, told a gathering of supporters at the Potter's House restaurant on Columbia Road, N.W., on Tuesday night that the organization hopes to add to some of its successes in last year's state legislative elections.
Among the successful candidates the group backed last year was Danica Roem, whose election to the Virginia House of Delegates marked the first time a transgender person has been elected and seated in a state legislature.
"Trans United Fund is about building political power," Hayden said. Among the questions he said the group will ask in its D.C. election effort is "what sort of city do we want to live in?" He said the group would be deliberating soon to decide which, if any, candidates it should endorse in the city's June 19 primary election.
Others who spoke at the gathering were Ruby Corado, the transgender rights advocate who founded the D.C. LGBT community services center Casa Ruby; Aja Taylor, an official with the local social services group Bread for the City; and Emmelia Talarico of the group No Justice No Pride. Also speaking were three young trans women who told of how they struggled to overcome personal hardship including homelessness and the need to engage in sex work as a means of survival.
Hayden, Corado and others who spoke said among the issues Trans United Fund would be asking candidates to support is decriminalization of sex work as a means of lessening hardships of people in need.
Jeremiah Lowery, a Democratic candidate for one of two at-large City Council seats up for election this year, said he supports decriminalization efforts to ease the burdens faced by sex workers. He was the only candidate to attend the meeting.
"I'm here to listen and to learn," he said.
Man pleads guilty to 2016 anti-gay assault in D.C.
Posted: 27 Apr 2018 11:54 AM PDT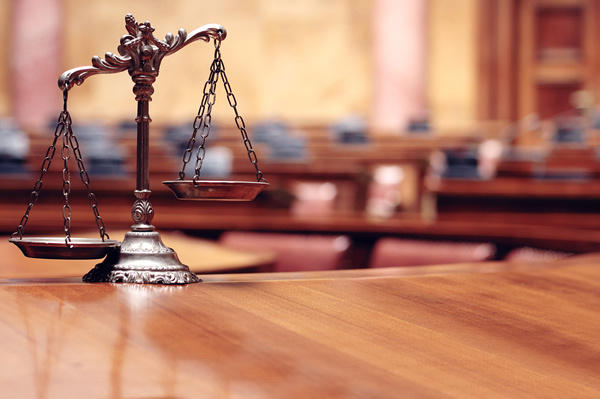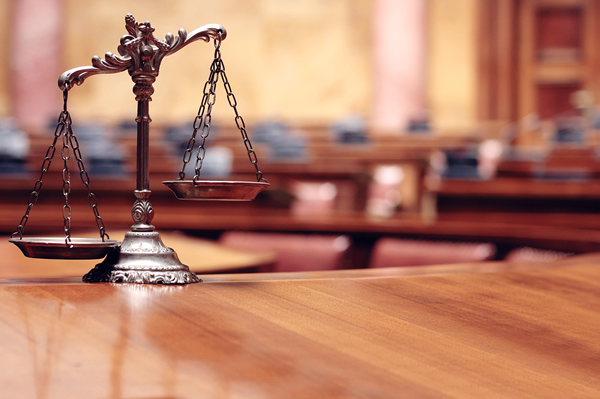 One of three men charged in November 2016 with committing an anti-gay aggravated assault in the city's U Street, N.W. entertainment district pleaded guilty to a lower charge in D.C. Superior Court on April 20 as part of a plea bargain deal offered by prosecutors with the U.S. Attorney's Office.
A police charging document says the assault, in which a male victim was knocked unconscious and taken by ambulance to a nearby hospital, took place after one of the attackers stated, "I don't like them gay motherfuckers."
Charging documents say the incident occurred outside a carryout pizzeria at the corner of Florida Avenue and 8th Street, N.W. near three gay bars.
Court records show that Juan Venegas of Alexandria, Va., who was 27 at the time of his arrest in the incident, pleaded guilty in exchange for prosecutors lowering the charge to simple assault, a misdemeanor, and being admitted to a court diversion program.
Under the conditions set by prosecutors for the program, the charge against Venegas will be dropped in one year if he stays out of trouble, performs 40 hours of verified community service work in D.C., completes a court supervised anger management class, and undergoes drug and alcohol testing to determine if he needs substance abuse treatment.
Court records show that Judge Marisa Demeo scheduled a sentencing hearing for April 22, 2019 to determine whether Venegas, who has been released on personal recognizance, has complied with the terms of the agreement.
"If the defendant abides by the conditions set forth in this agreement after a period of twelve months, beginning with the date of the filing of this agreement, the United States agrees to dismiss with prejudice all of the charges in this case at the time of sentencing," the agreement states.
A dismissal with prejudice means that the charge against Venegas for this specific incident cannot be brought up against him again.
The other two men charged in the case, Derrick Diggs, 29, of Clinton, Md., and Francisco Flores, 23, of Arlington, Va., have pleaded not guilty and are scheduled to go on trial for the case on Oct. 2 of this year.
News of Venegas' guilty plea came less than one week after LGBT activists held a candlelight vigil in Stead Park near Dupont Circle in support of two gay men who were hospitalized from injuries they suffered in an anti-gay attack in the U Street area two blocks from where the attack in which Venegas was involved.
D.C. police said that incident took place about 12:30 a.m. Sunday, April 15, at the intersection of Vermont Avenue and U Street, N.W., near the U Street-Cardozo Metro Station.
According to police, one or more of three male attackers shouted anti-gay slurs at the time they assaulted the two gay male victims in what police said was an unprovoked attack, which is being investigated as a hate crime.
Activists speaking at the vigil said at least one and possibly another anti-gay attack occurred in the U Street entertainment area within the past month. But police have said they have no record of another anti-LGBT attack during that time period and have urged people who may have been attacked to come forward and report the incidents to police.
GLAA celebrates 47th anniversary
Posted: 27 Apr 2018 11:48 AM PDT
Five D.C. Council members, the director of the Mayor's Office of LGBTQ Affairs, and D.C. Police Chief Peter Newsham joined about 100 people Thursday night for the Gay & Lesbian Activists Alliance's 47th Anniversary Reception.
The event, held at Policy Restaurant on 14th Street, N.W., highlighted what many of the group's longtime members and supporters say is its role as the nation's oldest continuously active gay and lesbian civil rights organization that later expanded its mission to advocate for transgender rights.
It was founded in 1971 by a group of gay activists who worked that year on D.C. gay rights pioneer Frank Kameny's election campaign for the city's non-voting representative to Congress. Kameny lost the election but his highly visible campaign drew attention to the city's emerging gay rights movement.
Guillaume Bagal, the group's current president, said the turnout for the reception reflected the efforts by a new crop of officers who took charge of the group last year to expand its ranks.
"Just looking into the crowd I saw many of the old faces but so many new ones as well, which is really what we tried to achieve beginning last year – to bring in new members and even younger ones with fresh ideas," Bagal said. "It gives me hope for the future of GLAA."
Bagal and other GLAA officers presented the group's annual Distinguished Service Award to one organization and two individuals that the group said advanced the cause of LGBT equality as well as helped uplift marginalized communities beyond just the LGBT community.
Among the recipients of the award was Check It Enterprises, formerly known as the Check It Gang, which was started by a group of young LGBT people that came together as a street gang to protect each other from being bullied and attacked because of their identities as gay, lesbian or transgender.
With the help and encouragement of D.C. youth advocate Ron Moten, Check It members transformed themselves from a gang into a fledgling business enterprise in which they produce, market and sell a line of clothing. Since the transformation began five years ago they have held several fashion shows that began in public spaces but are now held, along with other events, at their own headquarters office and production space in historic Anacostia.
"They also use the building as a safe haven and conduct activities and programming for LGBT youth and young adults," according to a GLAA write-up about the group, which notes that Check It became the subject of an award-winning documentary film.
The two individuals receiving GLAA's Distinguished Service Award on Thursday night were D.C. Council member Mary Cheh (D-Ward 3), and Whitman-Walker Health Executive Director Don Blanchon.
GLAA noted that Cheh, among other things, has been a longtime supporter of LGBT rights and introduced and pushed through a bill in the D.C. Council in 2013 that prohibits so-called conversion therapy seeking to change people from gay to straight from being practiced on people younger than 18 years old.
Other accomplishments of Cheh cited by GLAA include the Death with Dignity Act of 2015, which she authored; her advocacy for legislation to protect the environment, improve the health of D.C. residents, efforts to combat homelessness and prosecute bias crimes against homeless people; and an effort to eliminate the statute of limitations for the prosecution of sexual assaults.
In presenting its Distinguished Service Award to Blanchon, GLAA said he has played a key role for the past 11 years as executive director of Whitman-Walker Health in providing "an affirming and safe healthcare environment to gender and sexual minorities and other marginalized communities in the District."
In addition to Cheh, members of the D.C. Council who attended the GLAA anniversary reception were Council Chair Phil Mendelson (D-At-Large), Robert White (D-At-Large), Jack Evans (D-Ward 2), and Elissa Silverman (I-At-Large). Also attending were former D.C. Council member and longtime LGBT rights supporter Carol Schwartz and D.C. Council candidate Ed Lazere, who's running against Mendelson for the Council Chair seat in the June 19 Democratic primary.
Evans presented GLAA with an official proclamation unanimously approved by the D.C. Council recognizing GLAA's anniversary. Sheila Alexander-Reid, director of the Mayor's Office of LGBTQ Affairs, presented the group with an official proclamation issued by Mayor Muriel Bowser honing GLAA on its 47th anniversary.
D.C. Police Chief Peter Newsham also attended the event along with Lt. Brett Parson, who oversees the department's special liaison units, and Sgt. Jessica Hawkins, who serves as supervisor of the LGBT Liaison Unit.