---
What Do We Know So Far About 'Red Dead Redemption 2'?
Posted: 02 May 2018 11:10 PM PDT
We've now had three Red Dead Redemption 2 trailers, and while there's still a lot we don't know about the game, we're starting to piece some things together.
Rockstar Games are keeping their cards close to their chest on most of the details for now, but that hasn't stopped online sleuths unearthing secrets from the trailers, concept art, or taking a deep dive into that leaked map.
For everything that involves Red Dead Redemption 2, from fan theories to official news, keep this page bookmarked.
Red Dead Redemption 2 Release Date – When Is it Coming Out?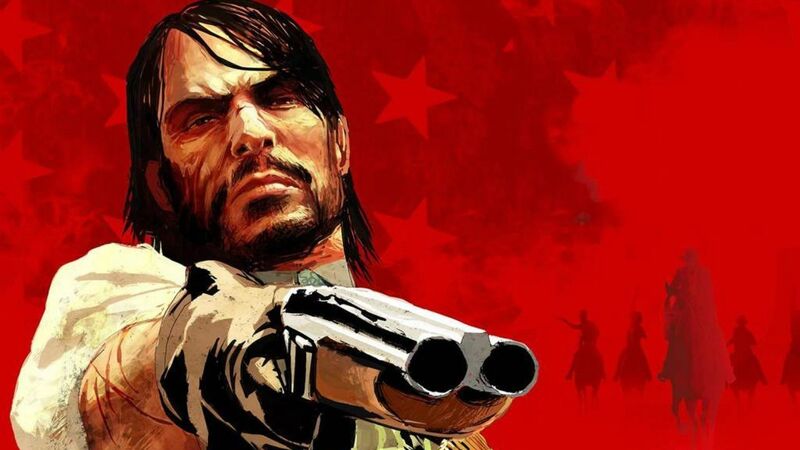 Not too long ago, Rockstar Games stated Red Dead Redemption 2 will be coming out on October 26th, 2018. Will it actually come out on that date, or slip to March 2019? Only time will tell, but so far the developers have remained committed to that date in all of its promotional material.
That puts Red Dead Redemption 2 a little bit after Call of Duty: Black Ops 4 on October 12th, but it won't have a clean release window. There are still some big games with unannounced release dates, and we expect to know more after E3 about just how crowded and competitive this period will be.
All publishers want to release around that timeframe. But the prospect of releasing right next to Red Dead Redemption 2 will give pause to any marketing team.
Red Dead Redemption 2 Platforms – Will it Come to PS4, Xbox One, and PC?
So far Rockstar has only confirmed that the game will arrive on PS4 and Xbox One later this year.
Whether that rules out a PC release altogether, we're still unclear. Fans have been quick to start a petition asking for a PC release for the game, though, which you can sign up for here on Change.org.
We'll warn you, though, we sincerely doubt that RDR2 will come to PC as the original game only came out on Xbox 360 and PS3.
If it does, it'll probably be sometime later, as with the PC version of GTA 5.
Red Dead Redemption 2 Story – What Tale Will it Tell?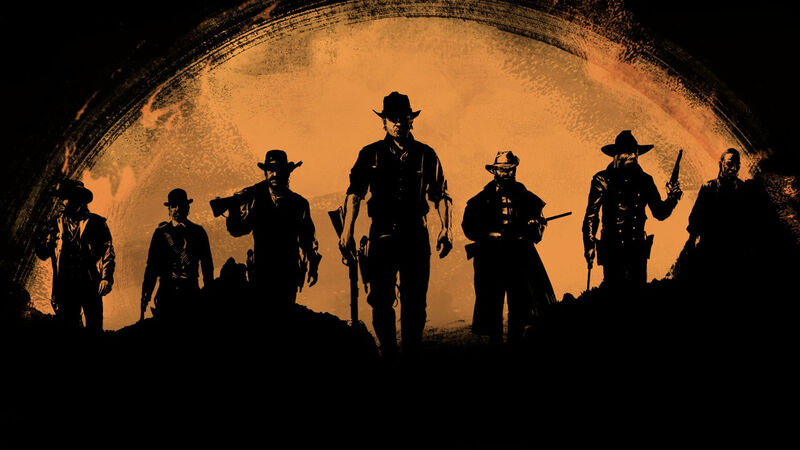 Red Dead Redemption 2 is a prequel. We'll be seeing a lot of familiar faces in the game from the Van der Linde Gang, most notably a gang mate of John Marston's from Red Dead Redemption, Arthur Morgan. This prequel will follow the events of the Van der Linde Gang, but Morgan will be the protagonist.
Of course, the Van der Linde gang is not to be confused with Dutch's Gang. Both are led by Dutch Van der Linde. But the latter is a very different Dutch, leading a very different crew. We go over the differences between the two in the article below:
Even from early days, the fact that it's even called Red Dead Redemption 2 rather than Red Dead anything else (as is usual for the franchise) suggested there will be connecting storylines.
We're going to get a look at the series of events that led to Marston's jail time. Before the story of the original Red Dead Redemption, we know Marston ran in an outlaw and gunslinger gang with Dutch Van der Linde, Bill Williamson, and Javier Escuella, along with Abigail who would eventually become his wife and the mother their two children.
Williamson seems to be part of the line-up on the promotional art for Red Dead Redemption 2 – you can see his wonky hat quite clearly on the chap to the right of the centre.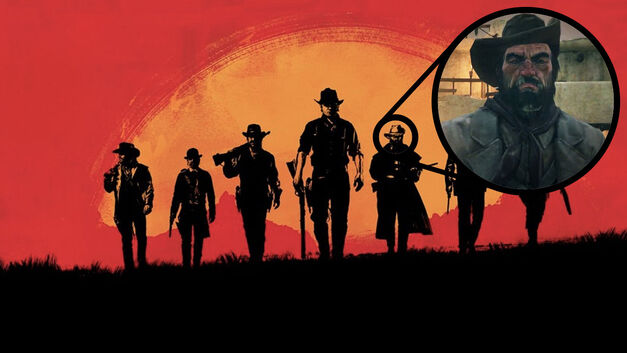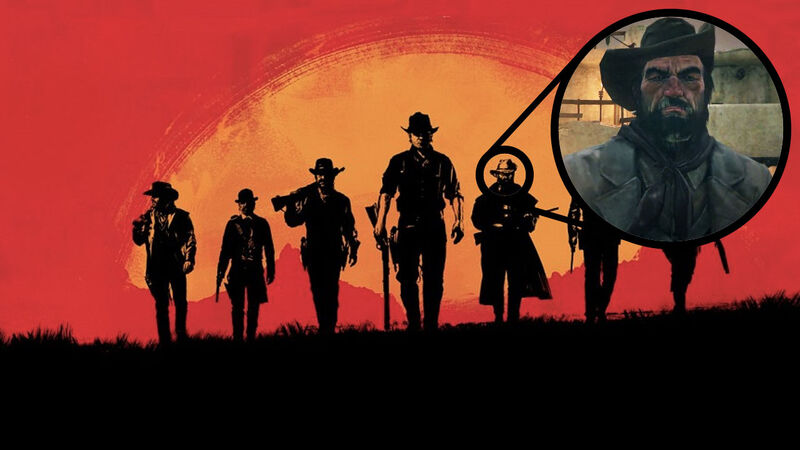 Strangely enough, that hat doesn't feature on any of the riders in the actual trailer, but maybe the incident that made it wonky happened later.
What is interesting though is that there seems to be a female rider among the lineup. Her waist is narrower and the sleeves on her top seem to gather at the wrist, which was typical of feminine clothing at the time.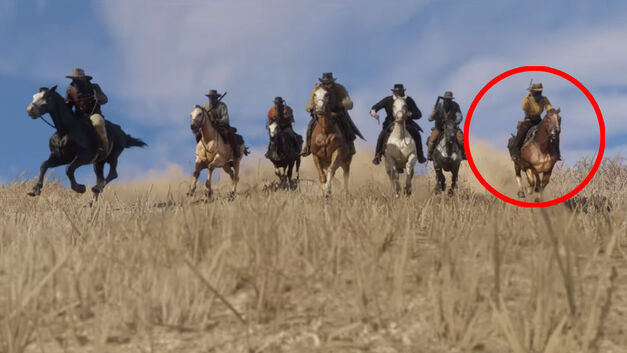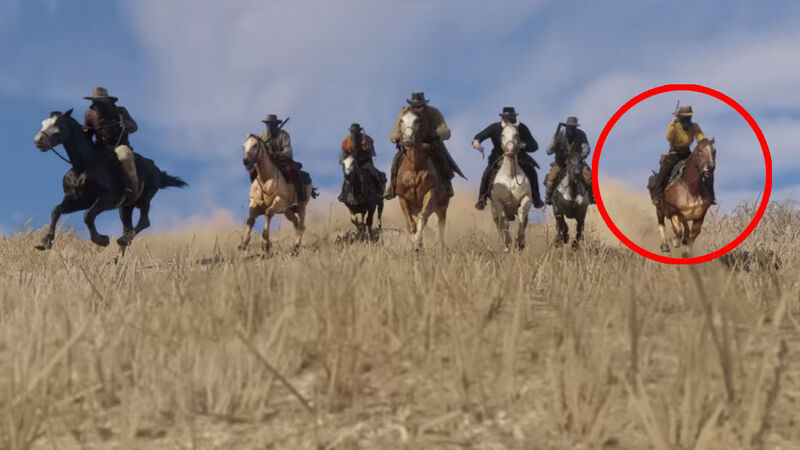 We'd put some money on this being Abigail Marston, who did originally run with Dutch's gang, or was at least associated with them.
Some believe the striped trousers on the fellow below mean he's affiliated with a Native American tribe. But it could also be Mexican and this could be Javier Escuella. After all, he does have a fringed poncho-style garment on too.
Of course, Rockstar Games will start teasing more about the game's story as we get closer to a release date, which is under six months away.
So be patient, more news will come.
Red Dead Redemption 2 Map – Where Will It Be Set?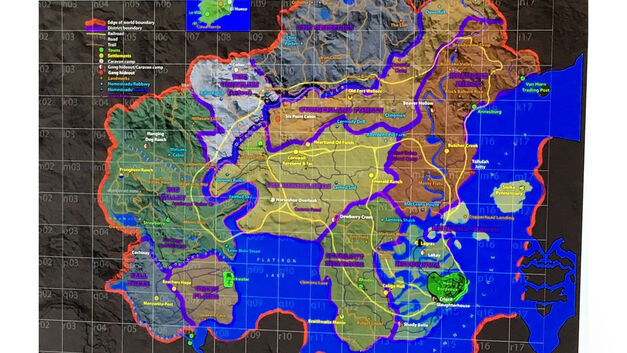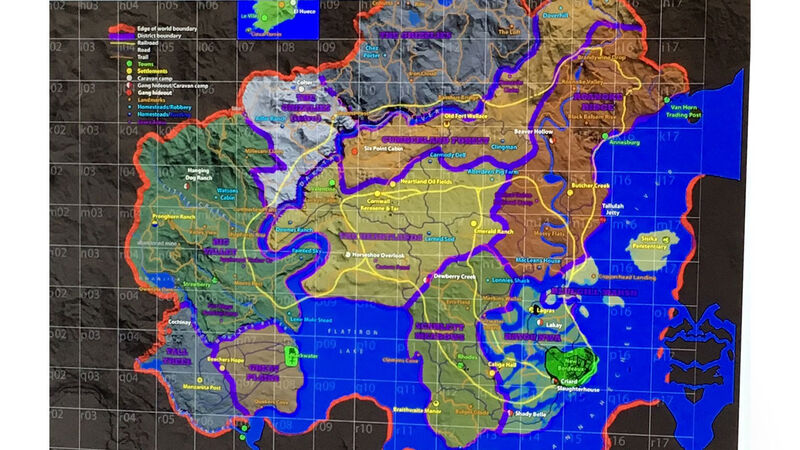 The above image is allegedly the full Red Dead Redemption 2 TechRadar map, thanks to an inside source speaking back in April 2016. Apparently, it was an art direction map for the upcoming title, but the source confirmed that the map shows the game will be set before the events of the original Redemption.
It's the area just east of the map for the original game, which shows that you'll be exploring a whole new area of the world, but one that's connected to the first.
As you can see, in the bottom left-hand corner is the Great Plains, which contains the Blackwater settlement you'll know from the original Red Dead Redemption.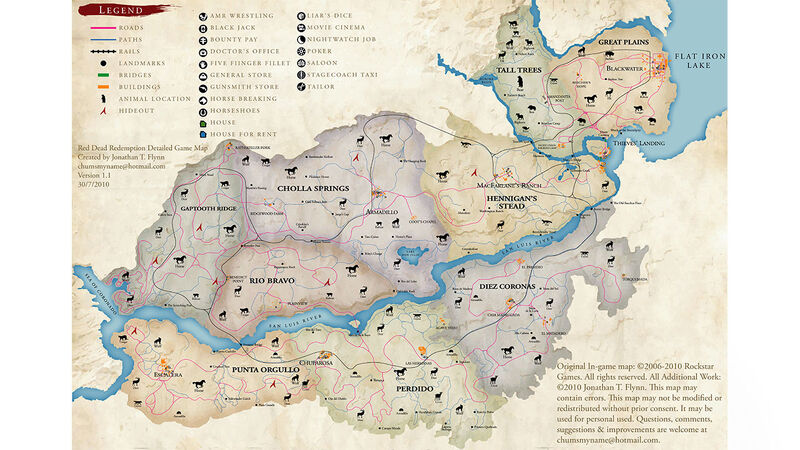 The fact that there's a LOT more water in the new map and a canoe seen in the teaser trailer means John Marston touching a larger-than-average puddle won't mean instant death.
Red Dead Redemption 2 vs GTA 5 – Will There Be Any Similarities?
We believe there could be two major similarities between Red Dead Redemption 2 and GTA 5, namely:
Multiple playable protagonists
A dynamic and persistent online world component
The Red Dead Redemption 2 trailers make a point of showing several characters riding on horseback, armed to the teeth. There's a strong emphasis on the Van der Linde Gang, as opposed to one individual. If this game goes the way of GTA 5, with its successful multiple protagonists, we could potentially be looking at even more characters as our playable heroes.
Perhaps seven might be a little too many, but we could see it working with the big heists we'll probably see in the game.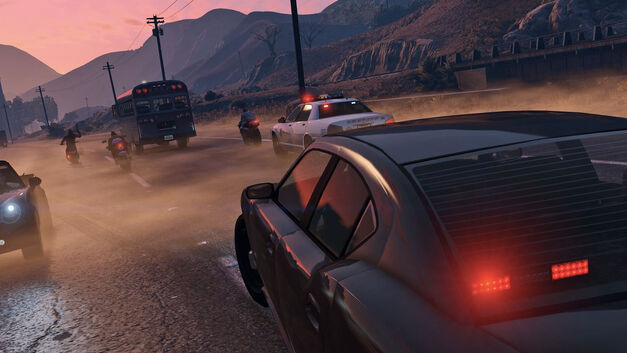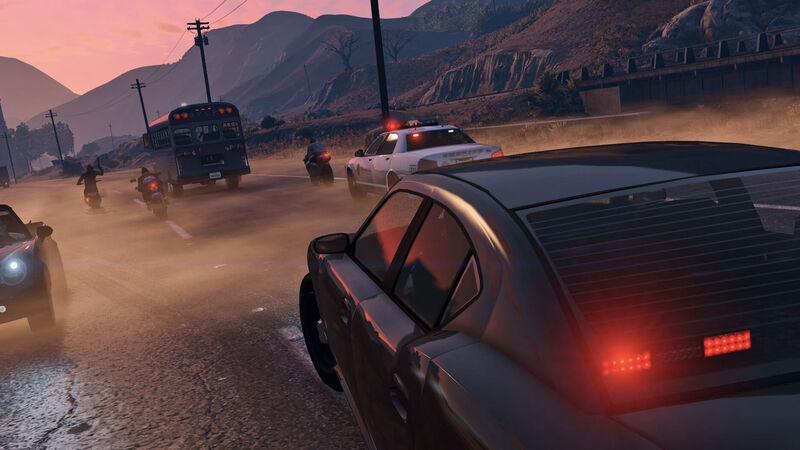 Then there's the online component. When Rockstar revealed the first trailer, it stated that Red Dead Redemption 2 would feature a new "online multiplayer experience".
We'd be very surprised if this doesn't mimic Rockstar's incredibly successful GTA Online, which is the online component for GTA 5.
On PC alone, GTA Online has averaged over 40,000 concurrent players over the last few months. Five years after release. It's one of Rockstar's biggest earners, and you can bet it'll want to replicate that success in RDR2.
RDR2 Trailer #3 – The Best Yet
Again, we see more of a focus on the Van der Linde Gang. These are the good ol' days of robbing trains and recklessly imposing their will on a large territory. This is before everything went bad, and we're sure to see a more Wild West vibe, but the trailer also makes it clear there'll be no shortage of internal Gang strife.
The trailer strengthens what we know about Dutch's deteriorating sanity and motives. What was once a "rob from the rich, give to the poor" situation devolves into senseless murder. Ultimately, Dutch doesn't want the Wild West to be tamed. He doesn't want his way of life to die.
In the trailer, we see Dutch talking about the ways of the new world. Easy fire, knowledge that could heal. All good things — but not to him.
There's a focus on wildlife as well, which we've been speculating could mean we'll be able to tame wild horses.
Certain elements of mystery from the first game, like where John Marston got his scar, will be answered. Unknown members of the Van der Linde Gang will be filled in. And overall we'll get to see the "glory days" of being an outlaw in this period.
This was still more of a mood-setting trailer than anything, but there are still some details to be gleaned. We've speculated a few times here about a larger Native American influence, and while Dutch's later Gang had many Native American mercenaries in it, it was thought that his previous Gang also had one of unknown origin.
In the trailer, in at least two scenes we see a Native American hanging out with the gang: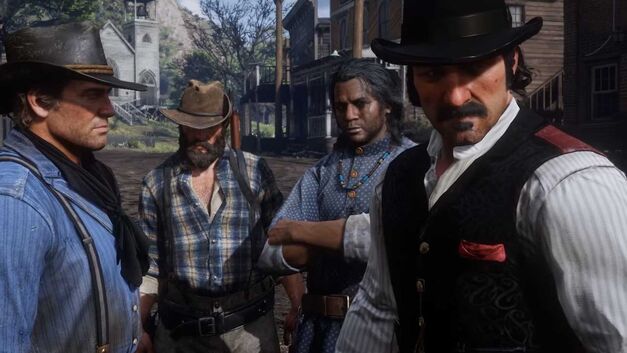 Red Dead Redemption 2's First trailer – What Did We Learn?
The earlier trailer above is incredibly short and doesn't actually give that much detail about the game.
At just over a minute long, take it as more of a concept trailer than a proper RDR2 trailer. It doesn't give us any confirmed characters, a timeline, or an inkling of what the story might be.
But that hasn't stopped us from having a little snoop into Rockstar's first teaser to see if we can eke out any hints as to what the game might entail come launch.
1. It's going to be absolutely stunning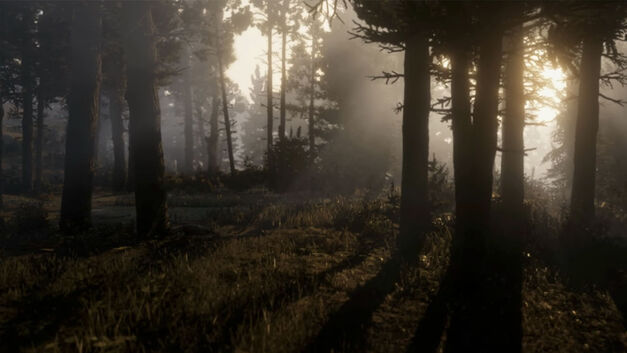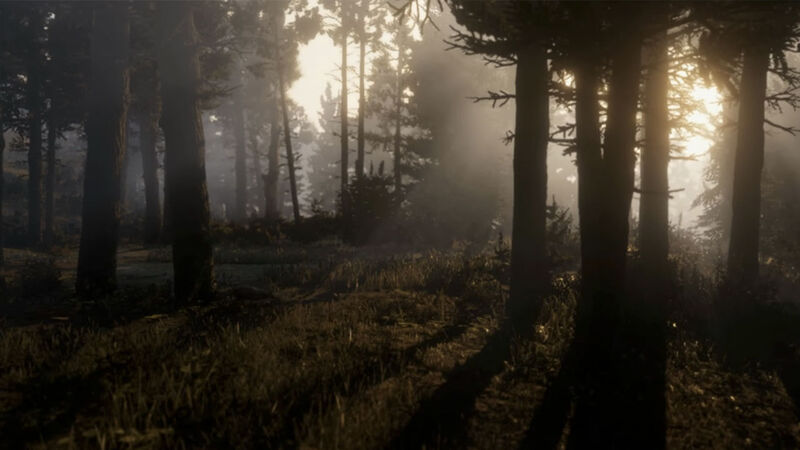 Even though there are no story snippets here, the trailer does make one thing abundantly clear: Red Dead Redemption 2 is going to be a visual delight.
Whether it's the myriad wildlife you can see including deer, buffalo, and a tiny mouse or the dense foliage, thick grass, rays of sunshine, or the setting sun, it's already looking to be a stunning game. These trailer screengrabs don't do it justice but you just watch that trailer in full and really appreciate its beauty.
No matter what Rockstar game you play, they tend to be pushing the boundaries of what the current technology can do and GTA 5 on PS4, Xbox One, and PC is certainly still one of the best looking games.
2. A greater connection with nature?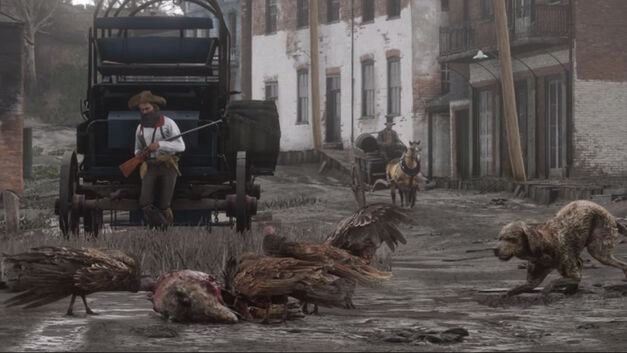 This may be just for the trailer alone, but it looks like there's a more realistic ecosystem in the game. By that, we mean the good old circle of life.
In the first moments of the trailer, you see a mouse climbing an ear of corn and later a raccoon eats a smaller animal in the middle of a forest. There's even the scene above where some vultures are picking on a carcass and even though a dog barks nearby, they're too focused to be concerned by him.
There's an abundance of wildlife in this trailer, so we think the world of Red Dead Redemption 2 will be more active than in the original game or the rural areas of GTA 5.
3. Different forms of transport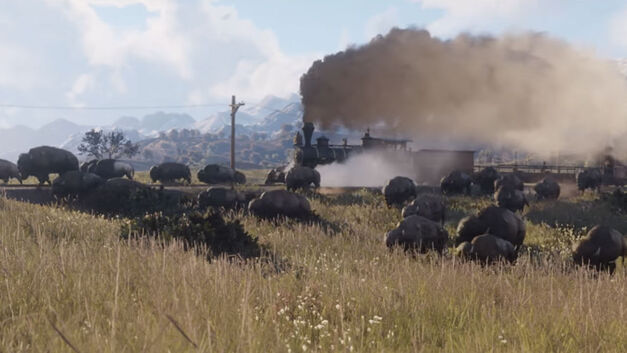 Like the original RDR, it looks like horseback will be the primary form of transportation in this game. However, there are at least two other modes of transport that we noted in the trailer.
Firstly you've got that glorious steam train, also known as the Great Iron Horse, which we'd love to see involved with some kind of heist or other major mission.
Then there's the horse-drawn buggy that rides past the general store. A canoe is also seen floating along a river.
4. Native American influence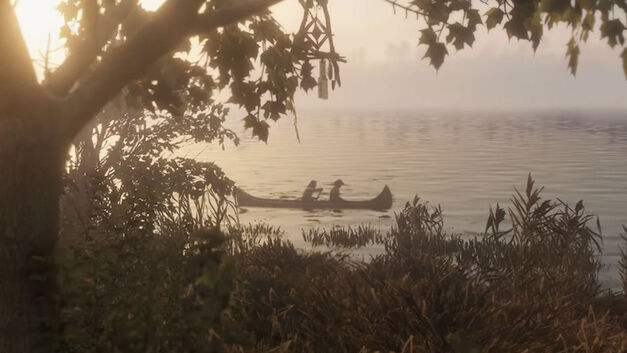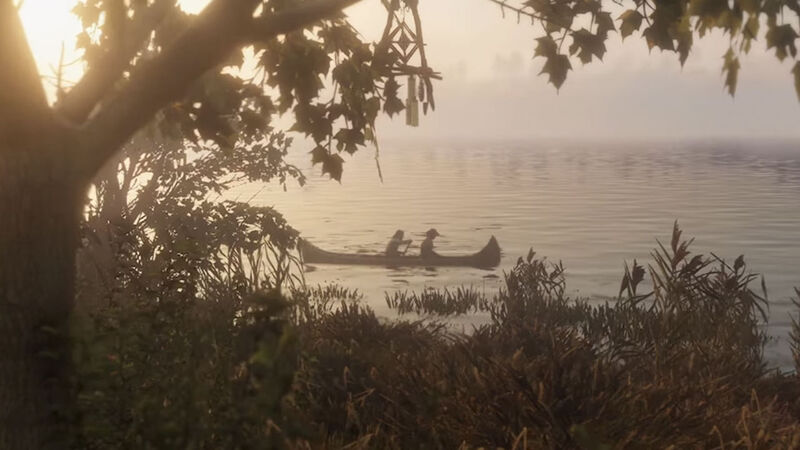 That canoe is also a sign that there might be a Native American element to the game's storyline. There's the canoe, a dreamcatcher hanging in the foreground and earlier in the footage it looks like one of the horseback heroes is wearing traditional Cherokee patterned trousers, as spotted by IGN.
The post What Do We Know So Far About 'Red Dead Redemption 2'? appeared first on FANDOM.
The Van Der Linde Gang: Everything You Need to Know
Posted: 02 May 2018 09:25 PM PDT
Rockstar dropped a Red Dead Redemption 2 trailer on us today, and in addition to the last one, and we're piecing together enough info to work out where, when and who we'll be playing. Potential timeline jumps aside, it looks like we'll be heading back before the decline of the Van der Linde Gang.
There was a period of around a decade when the Van der Linde Gang enjoyed dominance in the region, but there's another reason its members would remember those days fondly. It was also a period when Dutch had instilled a proud sense of purpose in the gang. They weren't just bandits — they were protectors and vigilantes.
The above trailer makes it even clearer than before that Red Dead Redemption 2 will be about the Van der Linde Gang's "glory days." Robbing banks and trains, living as outlaws, and distributing wealth as they saw fit.
They robbed from the rich. They gave to the poor. They protected the little people. And sure, every now and then someone got murdered. But they believed they were making a difference.
It was only after many years and a slow slide into casual, unchecked violence that it started to become clear that the West was becoming civilised whether they liked it or not.
Dutch wasn't fond of change:
A Tale of Two Gangs
The Van der Linde Gang is not to be confused with "Dutch's Gang". Although both of them were led by Dutch van der Linde, the former came before the latter, with a period of six years in between. Dutch was thought dead or missing during that time. Not much is know of his actual whereabouts, though at one point Javier Escuella told John Marston that Dutch was hiding out in Columbia.
Dutch's Gang was the second incarnation of Dutch's will wrought into a fighting force, though this was long after he had given in to raw aggression. No longer bothering to put up a facade of morality, he recruited among Native Americans with scores to settle against the US Government. Their goal was a Wild West not far from anarchy.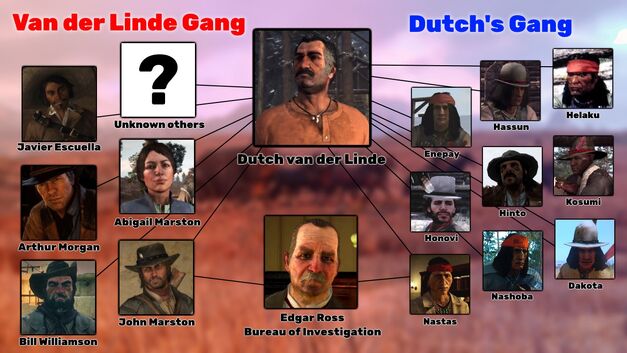 Unfortunately for Dutch, both of these gangs had a member tied to the Bureau of Investigation.
Former Dutch's Gang member Nastas was recruited as an informant, and eventually fought with John Marston. Marston's motivations were more complex (as a protagonist's tend to be). Not only did the original gang leave him for dead in 1906, Edgar Ross kidnapped his family to force him into hunting down his old battle brothers.
There are also a few members of the Van der Linde Gang that we don't know about yet. Cyber sleuths with their magnifying glasses have been trying to decipher who the silhouetted figures in the promo posters are. No luck so far.
It might be kind of a prequel, but it looks like there's still plenty of mystery around the Van der Linde Gang. This offers intriguing possibilities as we take control of Arthur Morgan in Red Dead Redemption 2.
Dutch's Philosophy – Survival of the Quickest
The Van der Linde Gang acts according to the philosophy of its leader. At times this is altruistic. At other times it's madness.
Dutch van der Linde is a self-styled Robin Hood character, who uses force to take resources from the rich and powerful actors moving in on the territory, and give them to the poor.
His treatment of rich white people is especially brutal, sometimes leaving them with nothing but battered limbs and horrible memories. While this brutality attracted disenfranchised Native Americans to his cause later on, his earlier gang saw him as more of a charismatic father figure.
Believing that government systems of control should be dismantled so that people can take care of themselves like in the old Wild West days, Dutch has views that would be considered conservative and libertarian today.
He comes from a place of being able to protect himself and his own, but he also sees himself as protecting a way of life. He is willing to help the common citizens — even if at times it means killing them.
'Our Time Has Passed…'
As time goes on, Dutch can't win his battle against progress. Technologies like machine guns are used to keep order. Materialism and debt take hold of the townships. The citizens themselves seem to welcome being controlled. Dutch witnesses that his actions over many years haven't changed the world after all.
His philosophy becomes less coherent and focused as he descends into madness, marking the beginning of the end. Instead of helping people, more and more he partakes in senseless violence. Members of the gang drop out, doing their own thing.
But just because we know the ending doesn't mean we can't have fun on the journey. Just ask any Titanic fan. If Red Dead Redemption was set in a time when civilisation was catching up to the old Wild West (whether some people liked it or not), then Red Dead Redemption 2 is about those "real" Wild West days.
That kind of chaotic freedom sounds great to the Van der Linde gang, though the trailer makes it clear that the law is still absolutely on the chase. Perhaps this time around there'll be less blurring of the thin blue line, as Morgan stands firmly in the outlaw camp.
The post The Van Der Linde Gang: Everything You Need to Know appeared first on FANDOM.
A Loving Look at Loki: Our Favorite MCU Scoundrel and Self-Serving Sociopath
Posted: 02 May 2018 04:14 PM PDT
SPOILER ALERT: Warning, this article about Loki contains spoilers from Avengers: Infinity War. Proceed at your own risk.
Sometimes a villain, sometimes a hero, but always entertaining, Loki is one of the most compelling characters in the Marvel Cinematic Universe.
Since the God of Mischief didn't make it out of Avengers: Infinity War alive — or even out of the first scene for that matter — let's take a loving look back at his time in the MCU and discuss what made him such a fun bad guy.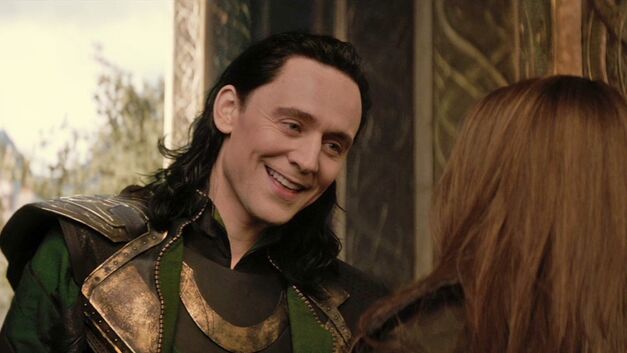 As a master of trickery, we never quite knew what to expect from Loki. He's ultimately self-serving, but he's shown glimmers of compassion for others that had him flip-flopping from bad to good and back again.
The character kept us on our toes and captivated us with his comical quips while simultaneously sowing destruction as a full-blown sociopath. And that's no easy feat.
A History of Loki
MCU fans first met Loki in Thor, which featured him sabotaging his brother's coronation by letting Frost Giants enter Asgard. After Thor vowed to seek vengeance on the group, his father Odin banished him to Earth and Loki wound up on the throne for a short time. But the God of Thunder eventually returned and ended his brother's reign.
Never one to pass up an opportunity to further himself at the expense of others, Loki soon made a deal with the Mad Titan Thanos, who gave him The Chitauri Scepter. He then wielded the power to command the Chitauri invasion of Earth. And he may have gotten away with it too if it hadn't been for those pesky Avengers who saved the day during the Battle of New York. Big bro Thor sent him back to Asgard, where Odin imprisoned him for his crimes.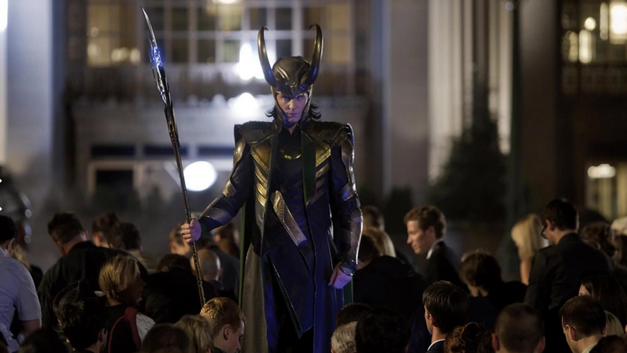 But you can't keep a not-so-good man down. Thor eventually freed Loki from prison in order to get his help defeating the Dark Elves and their leader, Malekith. That's because they killed the brothers' mother, Frigga, during the Sacking of Asgar. This is one of the first times fans saw Loki caring for someone other than himself, as he genuinely mourned his mother and teamed up with his brother for revenge.
While confronting the Dark Elves in Svartalfheim, Loki appeared to betray his brother once again by cutting off Thor's hand and turning Jane Foster over to Malekith. But, in fact, the God of Mischief deceived again; Loki's betrayal of Thor was actually a holographic projection that lured Malekith into a false sense of security. But he didn't stop there! Loki then faked his own death and secretly returned to Asgard to impersonate Odin and sit on the throne.
When Thor: Ragnarök hit theaters in 2017, the titular character returned to Asgard and uncovered his brother's latest deception. This led the two to pair up once again to find their father. The siblings found Odin just in time to witness his death, which allowed their long-lost sister Hela to return from banishment and wage war against the Nine Realms.
While it was (as usual) hard to tell which side Loki was aligning himself with while the brothers were in Sakaar dealing with the Grandmaster, he ultimately sided with Thor and the Revengers in a final battle against Hela. The God of Mischief summoned Surtur, who defeated Hela by causing Ragnarök. After the fight, Loki stayed by Thor's side and supported his ascension to the throne.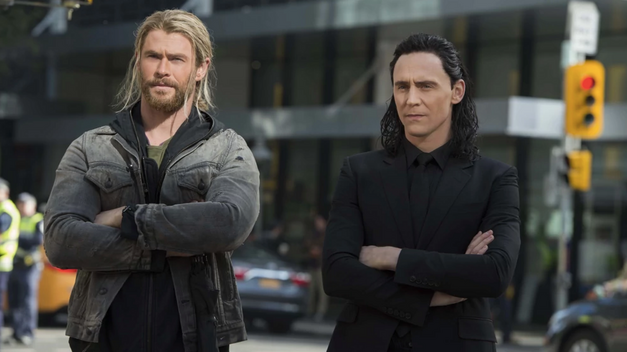 Since Ragnarök destroyed Asgard, Thor piled the surviving citizens of his realm into a ship and planned to take them to Earth. But they were intercepted by Thanos and his Black Order. That's because Loki grabbed the Tesseract on his way out of Asgard, and the Mad Titan wanted the Space Stone that it contained.
Loki proved once again that he did have a love for his brother, offering the Tesseract to Thanos in order to stop him from killing Thor. But, always up to something, he then promised to serve Thanos before trying to stab him with a dagger. Alas, it turned out to be a big mistake. The Mad Titan snapped Loki's neck, and we lost the God of Mischief for good.
And while it looks like the other characters we lost in Avengers: Infinity War could be revived in the next installment, we fear we have seen the last of Loki as he was killed before Thanos wiped out half the population of the universe. But we'll always have the memories of the many, many times he kept Thor and the Avengers on their toes and we'll fondly remember watching him become one of our favorite movie villains of all time.
And who knows, he IS the God of Mischief. Perhaps his death was yet another ruse and he'll return. Only time will tell.
'Avengers: Infinity War': Who Lives, Who Dies, Who Makes It To 'Avengers 4'?
The post A Loving Look at Loki: Our Favorite MCU Scoundrel and Self-Serving Sociopath appeared first on FANDOM.
Will 'Red Dead Redemption 2' Be Too Focused on John Marston?
Posted: 02 May 2018 12:07 PM PDT
Red Dead Redemption 2 might technically be a sequel, but its story precedes the events of the first game. Players will travel back to 1899, twelve years before the events in Red Dead Redemption. The prequel focuses on the outlaw Dutch van der Linde and his notorious gang. One of those members is John Marston, the protagonist of the original game.
RDR2 will apparently reveal much more about John's past and his relationship with Dutch. But, will that story be integral to the game? And if so, how much more about John do fans really need to know?
No Need to Explain
In the first game, John sports signature scares. The just-released trailer spotlights a younger John with freshly stitched wounds on his face. It seems fans are going to learn he got them. But, why do fans need that?
John Marston's scars are part of what makes him stand out as a character. They tell an inherent story without actually having to tell us how he got them. By seeing them, we know that John has survived violent encounters and come through bloodied but stronger. He'll wear his past on his face for the rest of his life.
There is very little emotional depth to gain from seeing the exact circumstances of him getting these scars. This is part of the prequel problem: information we didn't need the first time around will now be revealed and positioned as if it is critical. It feels like a simple case of filling in the blanks instead of genuine character development.
And when it comes to character development, that why a new protagonist — Arthur Morgan — is needed.
A New Lead and New Story
All prequels have a difficult challenge to overcome: how do you tell a story that informs what came before but also doesn't take away the allure of that previous tale? In truth, any prequel should stand on its own merits and not feel beholden to another story. Red Dead Redemption 2 looks to have that element woven into its narrative.
You'll play as Arthur Morgan, another member of Dutch's gang. So, by not playing as John himself, it will help to isolate his story from this new narrative. We don't really know how integral or consistent John's role in Dutch's gang was, so it would be very easy to keep him out of sight or in the background. Because any time he is at the forefront of the story, our attention and emotion are going to immediately shift from Arthur to John. This should be Arthur Morgan's tale. If RDR2 wants us to care about him the same way we care about John, we can't be distracted by too much John Marston.
So, the game needs to keep John at a distance. It will be fun to see him pop up at certain moments to give us little snippets of backstory and character development. However, if he starts to take center stage too often, we could lose some of what makes his character so alluring. Hopefully, John Marston's past won't be strip-mined for every teeny bit of backstory. If the game wants to use him properly, he should be peppered in to add just the right amount of occasional flavor to the story.
All that aside, the original Red Dead Redemption is proof that the people behind these games know how to make the player a part of a compelling plot. They know exactly what kind of story they want to tell when it comes to both Arthur and John. Here's hoping they strike a good balance and provide us with an experience that's as riveting and shocking as the first game.
Red Dead Redemption 2 will hit PlayStation 4 and Xbox One on October 26.
The post Will 'Red Dead Redemption 2' Be Too Focused on John Marston? appeared first on FANDOM.
The Most Anticipated Movies of 2019
Posted: 02 May 2018 12:03 PM PDT
2019 is going to be here before we know it. The year promises to deliver some of the biggest movies in recent history and we can't wait to see them. These are the 2019 movies we're looking forward to the most.
Hellboy (January 11)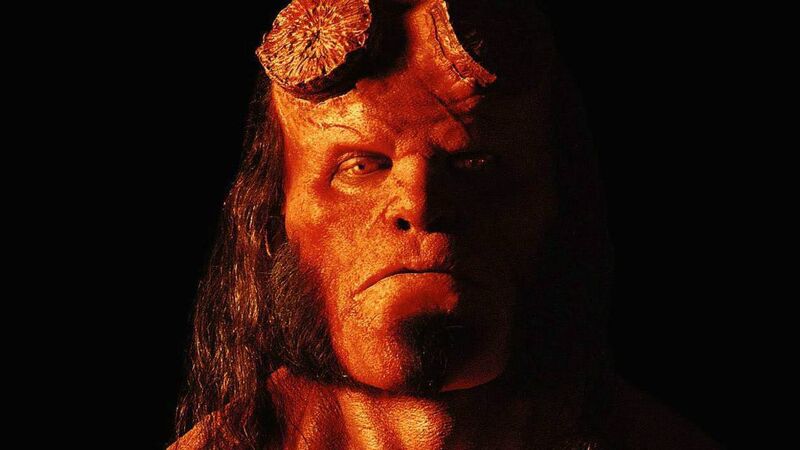 The pulp hero is getting a reboot courtesy of director Neil Marshall (Game of Thrones) and starring David Harbour (Stranger Things) as the titular demon. We spoke to actor Ian McShane about the film — he plays Hellboy's adoptive father — and this new film is sounding pretty interesting. Though it's a bummer that Guillermo del Toro's Hellboy III will never happen, this seems like the perfect team to deliver a horror-focused, R-rated take on the cult comic book.
Glass (January 18)
M. Night Shyamalan brings together three of his superpowered protagonists in an unexpected trilogy that fans are eager to experience. The worlds of Unbreakable and Split collide in what promises to be a manic comic book film that is unlike anything we've seen before. We got a sneak peek at the first trailer during CinemaCon, and it looks like it's going to deliver the goods and more.
The LEGO Movie Sequel (February 8)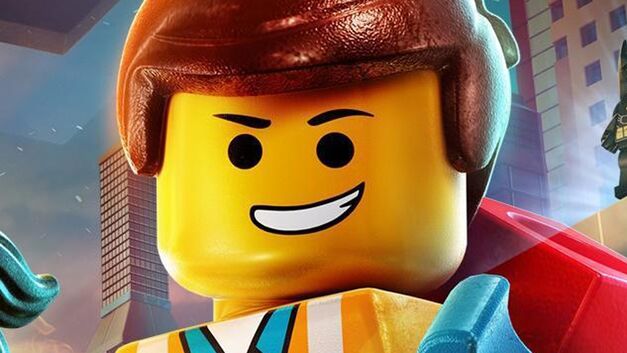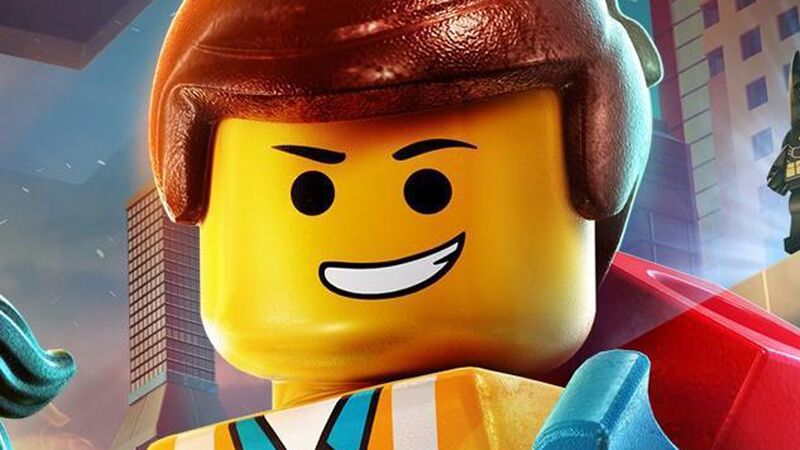 Though we've had Batman and Ninjago spinoffs, it's finally time for a proper sequel to the 2014 smash hit. The LEGO Movie Sequel will check back in on Emmet (Chris Pratt) and Wyldstyle (Elizabeth Banks), and even Batman (Will Arnett). The plot is rumored to center around the end of the first film in which the LEGO characters are invaded by aliens from Planet DUPLO. So, it looks like we might see some more live-action sections in this follow-up.
Silver and Black (February 8)
Sony continues to expand its Spider-Man universe with this team up of Black Cat and Silver Sable. Director Gina Prince-Bythewood (Love & Basketball, Beyond the Lights) will bring a strong female perspective to this espionage superhero thriller. It will be intriguing to see if these two characters will make a post-credits appearance in Venom. If so, the Spider-Verse is well on its way to building itself up.
X-Men: Dark Phoenix (February 14)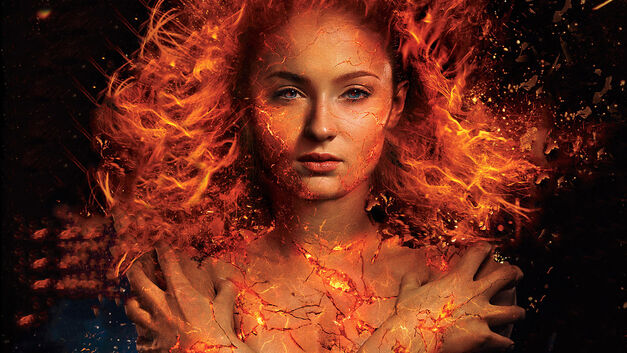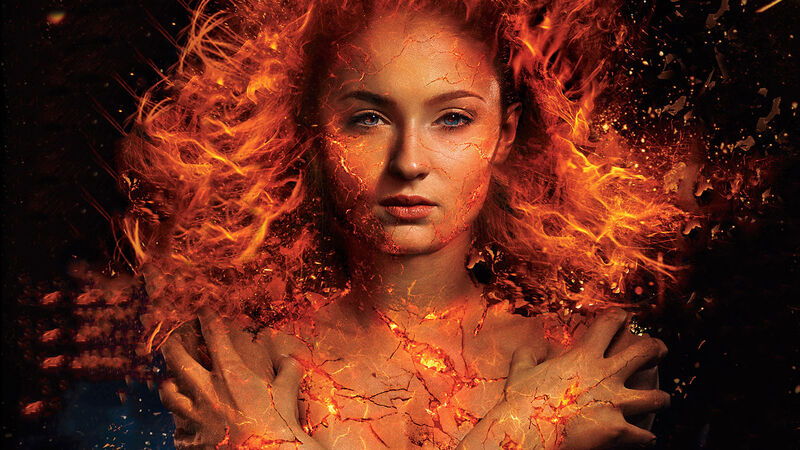 X-Men: Dark Phoenix will try do justice to one of the best known X-Men stories: the Dark Phoenix saga. The story will get cosmic as we will meet the Shi'ar Empire for the first time in a live-action film. If the rumors are true, this will be the final X-Men film before Disney acquires the series and finds a way to reboot it or reframe it into their Marvel Cinematic Universe. That alone makes it a historic event in superhero movies and worthy of viewing.
Chaos Walking (March 1)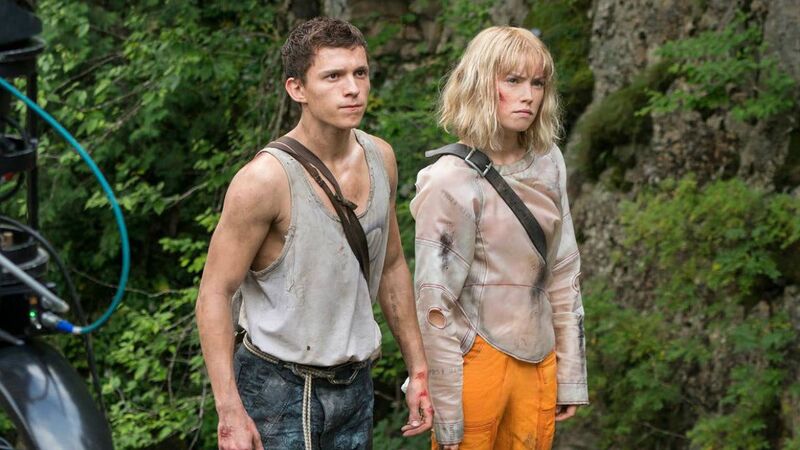 The popular YA novel The Knife of Never Letting Go will get a big screen adaptation with director Doug Liman (Edge of Tomorrow) at the helm. Tom Holland and Daisy Ridley will take a break from Spider-Man and Star Wars in order to help tell a dystopian tale where every living creature on the planet has a telepathic connection to each other in the form of words, sounds, and images called the Noise. It's a fascinating and inherently cinematic idea that offers a ton of creative potential.
How to Train Your Dragon: The Hidden World (March 1)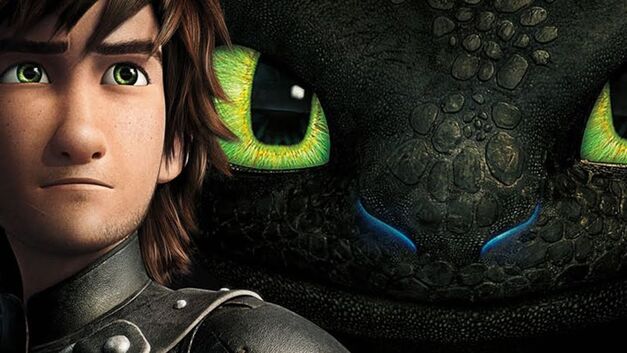 The final chapter in this endearing trilogy will close out the adventures of Hiccup and Toothless. With the promise of a female dragon that Toothless will be trying to win the affection of, How to Train Your Dragon: The Hidden World is likely to have the two lovable leads go their separate ways. Thanks to two incredibly strong entries in its past, How to Train Your Dragon: The Hidden World has a lot of high expectations to send the series off on a high note.
Captain Marvel (March 8)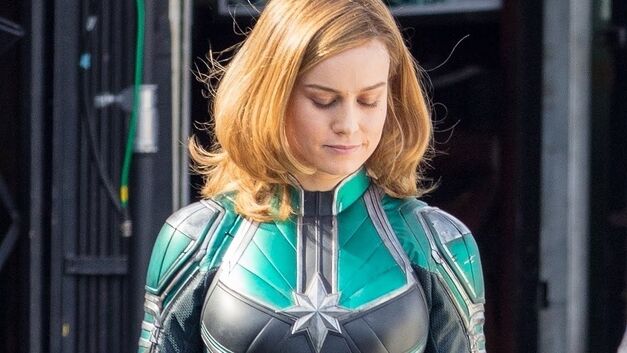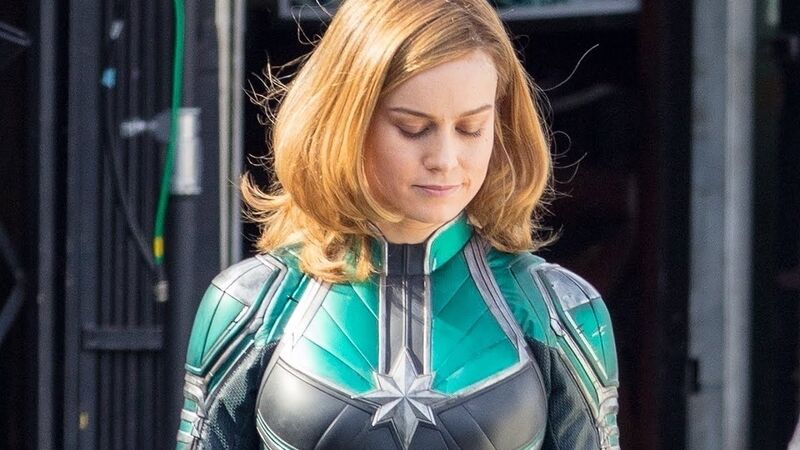 As its own film, Captain Marvel will give the Marvel Cinematic Universe its first film with a solo female lead. It will also serve as a semi-sequel to Avengers: Infinity War and a lead-in to Avengers 4. Brie Larson will cement herself as one of the strongest heroes in the entire MCU, and the cosmic canvas will once again be widened by a considerable margin. We can't wait to see how this changes everything we know about the entire Marvel world.
Untitled Jordan Peele Project (March 15)
We don't even know what this film is going to be, but after the incredible debut that was Get Out, we're here for whatever Jordan Peele does next. That powerful horror film showcased a creative voice that is absolutely necessary in the cinematic landscape. As soon as we know what this movie is, we'll have our eyes glued to it all the way up to the day it releases. And honestly, we'll probably still be watching it long after.
Godzilla: King of the Monsters (March 22)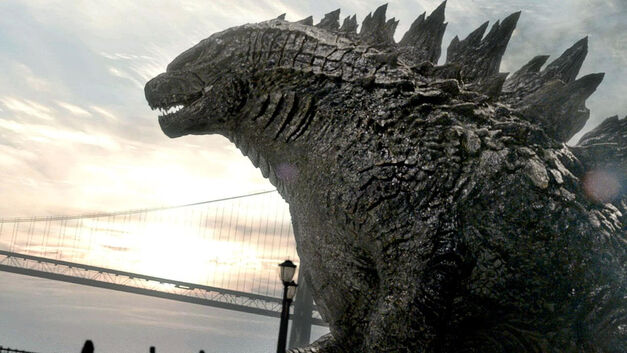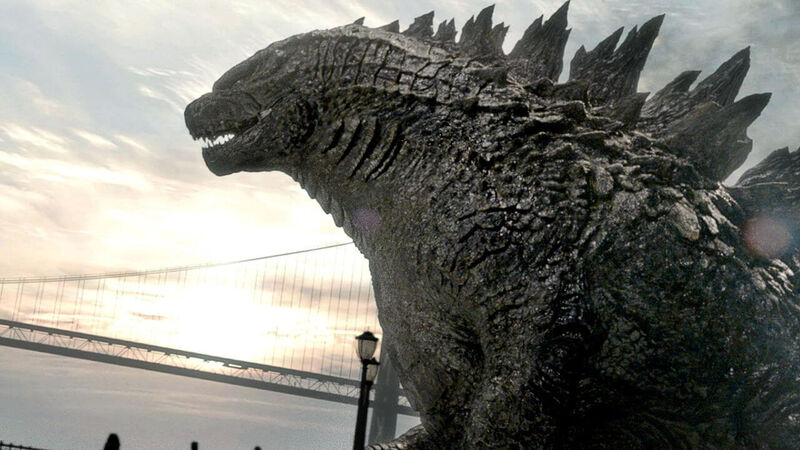 Another cinematic universe is on its way, and this sequel to the 2014 remake is going to expand the monster roster in an enormous way. We know we'll be seeing fan favorites like Rodan and King Ghidorah get a modern-day update. It's going to be great to see the Big G beat up some familiar kaiju faces. Hopefully, there will be even more surprises as this sequel will also be the lead-in for Godzilla vs. Kong.
Dumbo (March 29)
Disney continues to make live-action remakes of their classic animated features and Dumbo is the next one on the docket. We saw the first in-depth look at the film during CinemaCon, and it's clear that director Tim Burton is taking the simple story in a completely different direction. Burton is known for bringing his unique visual style to his films, and it remains to be seen how much of that will be at the forefront of this new version.
Shazam! (April 5)
The DC Extended Universe continues to bring classic heroes to the big screen, and Shazam! is possibly going to deliver the lightest superhero in their entire canon. We got a sneak peek at Shazam! during CinemaCon, and it perfectly captured the youthful spirit that is a cornerstone of the comic book legend. If Zachary Levi can do justice to the childlike sense of justice that Billy Batson is known for, this could be the Superman that the DC films need.
Pet Sematary (April 19)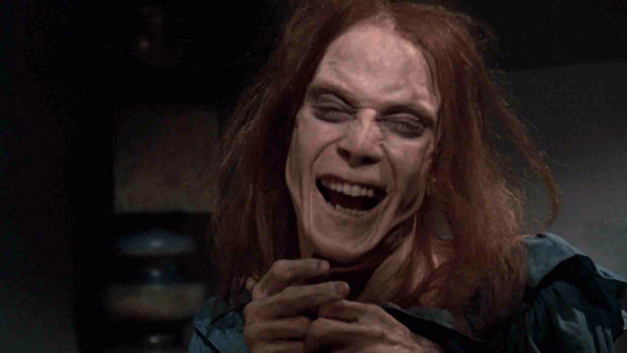 The huge success of It has ushered in a new era of Stephen King adaptations. Pet Sematary is one of the most terrifying and gruesome of King's horror novels, and the 1989 film adaptation holds a special place in the hearts of horror film fans. This newest take on the novel will come from horror aficionados Kevin Kolsch & Dennis Widmyer (Starry Eyes). If you've seen any of their previous work, you'll know that they won't hold back in delivering a vicious reinterpretation that will scare you to death.
Avengers 4 (May 3)
Avengers 4 will conclude the unbelievable story that Avengers: Infinity War setup with Thanos and his quest to obtain the Infinity Stones. Nobody knows how this enormous story will finally conclude, but it's sure to be one of the biggest pop culture moments in movie history. The Marvel Cinematic Universe is going to permanently change with this entry, and the wait to see how that all goes down is going to feel like an eternity.
Detective Pikachu (May 10)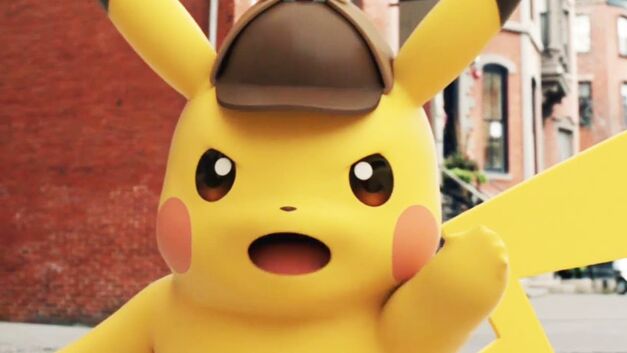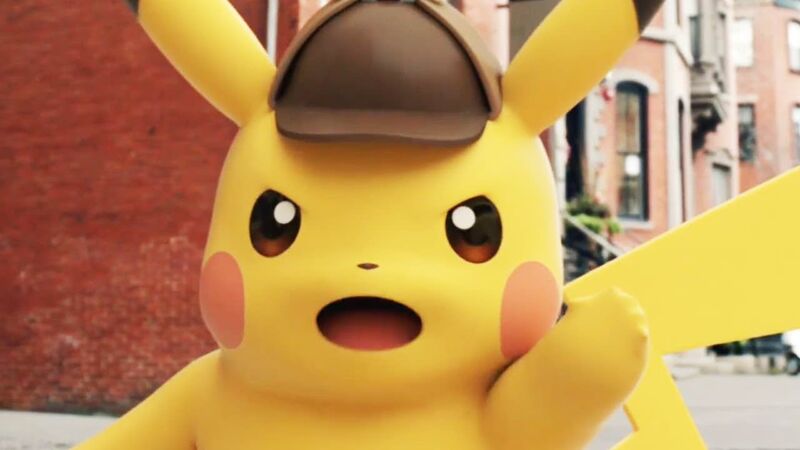 Pokemon fans will finally see their favorite franchise leap into live-action with Detective Pikachu. Yes, that cute little mascot will be solving crimes instead of just duking it out with other Pokemon. None other than Ryan Reynolds will be lending his voice to the recognizable rodent. For that crazy bit of casting alone, Detective Pikachu is going to be one of the most talked about films of the year.
John Wick: Chapter 3 (May 17)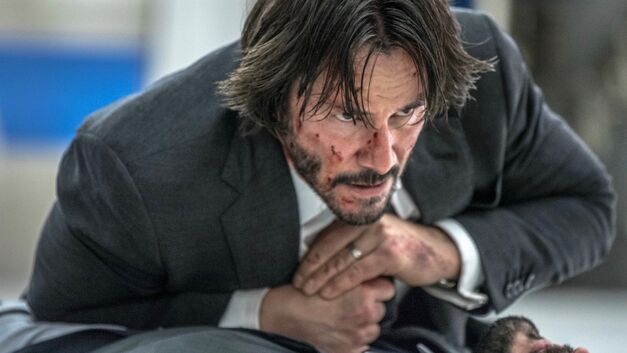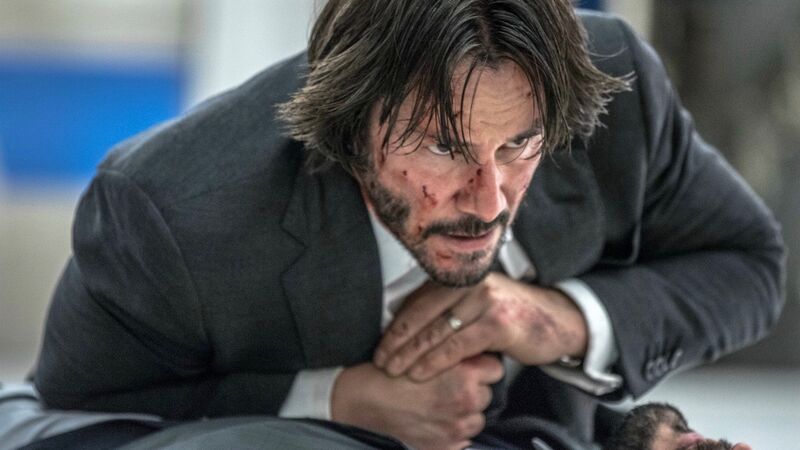 John Wick has become a new action icon and we can't wait to see more of him. John Wick: Chapter 3 is going to have a lot of big pieces to pick up after John Wick: Chapter 2, but we are fairly confident that lead actor Keanu Reeves will continue to bring that badass charm we love so much from these movies. Will John Wick: Chapter 3 end the story for everyone's favorite hitman? We're going to be on pins and needles until we find out.
Aladdin (May 24)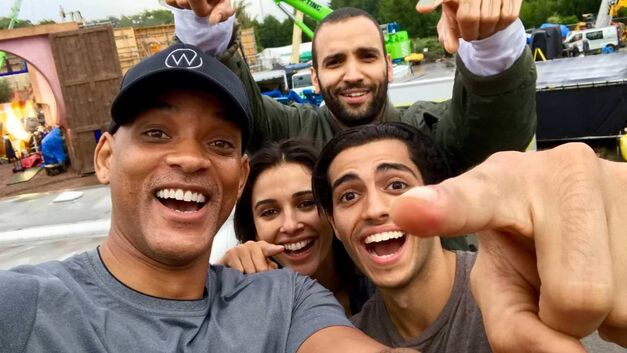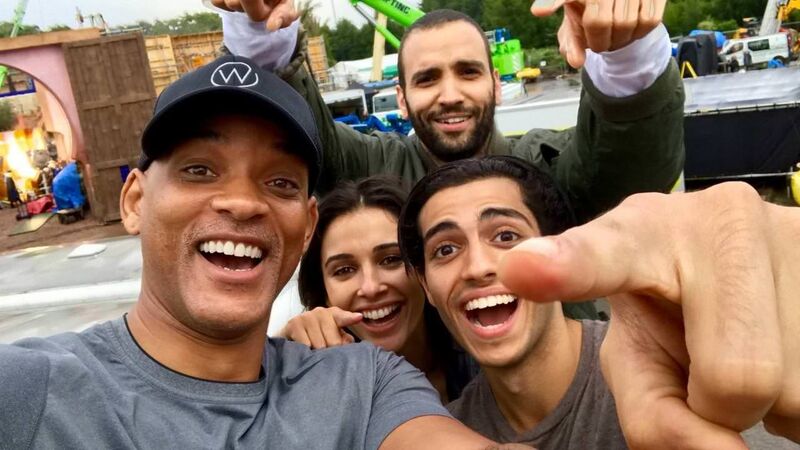 Another Disney animated film will get a live-action reboot just a few months after Dumbo. Aladdin will give us a big budget retelling of the 1992 classic. The cast (pictured above) will be anchored by Will Smith as Genie, and if what we saw at CinemaCon is indicative of the finished product, this is going to be a version that will definitely stand on its own in the years to come.
Minecraft: The Movie (May 24)
The meteoric rise of Minecraft has turned it into one of the most successful video game franchise in history. Naturally, a feature adaptation seems like a no-brainer. With the success of The LEGO Movie, it makes sense that this expansive ode to creativity would find its way to theaters. Director Rob McElhenny (It's Always Sunny in Philadelphia) sounds like a great choice to help guide the comedic tone, and it will be interesting to see just what kind of story audiences will get to see.
Charlie's Angels (June 7)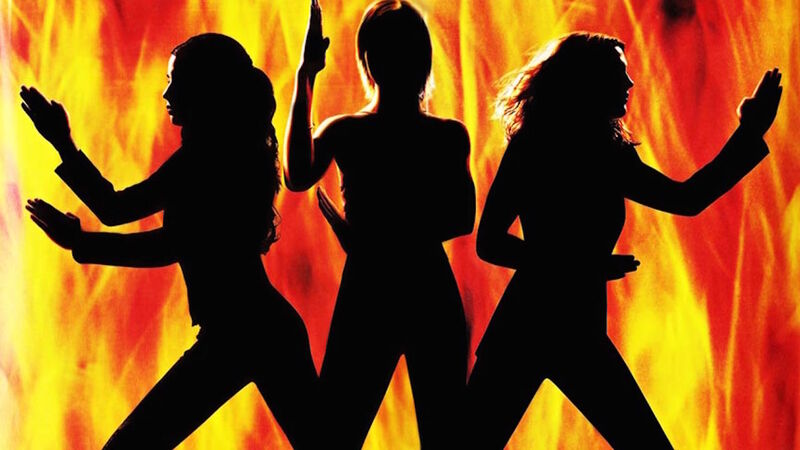 The hit '70s show already got a modernized reboot in 2000 and a sequel to that film in 2003. The property tried to make a return to television back in 2011, but that version couldn't make it past eight episodes before it was canceled. Now, another new iteration is in the works with Elizabeth Banks in the director's chair. Reportedly, she'll have Kristen Stewart (Twilight) and Lupita Nyong'o as two of the three heroines. There's plenty to do with this franchise, so we hope the filmmakers involved give us something delightfully unexpected.
The Secret Life of Pets 2 (June 7)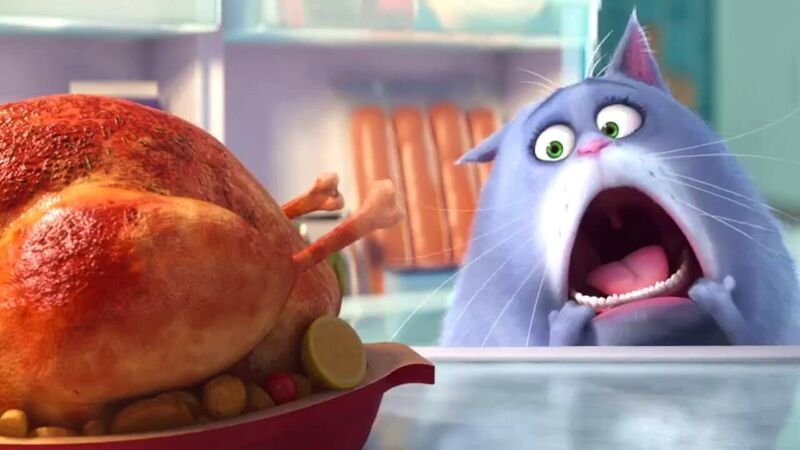 The Secret Life of Pets dominated the box office during its initial release. In Hollywood, no success like that simply gets left out to dry. A sequel was quickly announced and it'll be up on movie screens before you know it. Patton Oswalt will be replacing Louis C.K. as the protagonist, Max. However, most of the other voice actors are expected to make their return. No word on the plot yet, but we will update you once there is.
Men in Black 4 (June 14)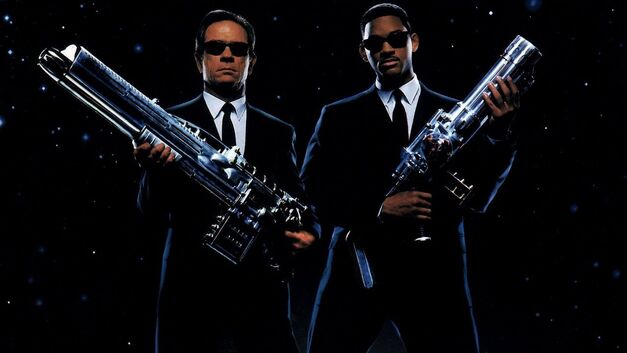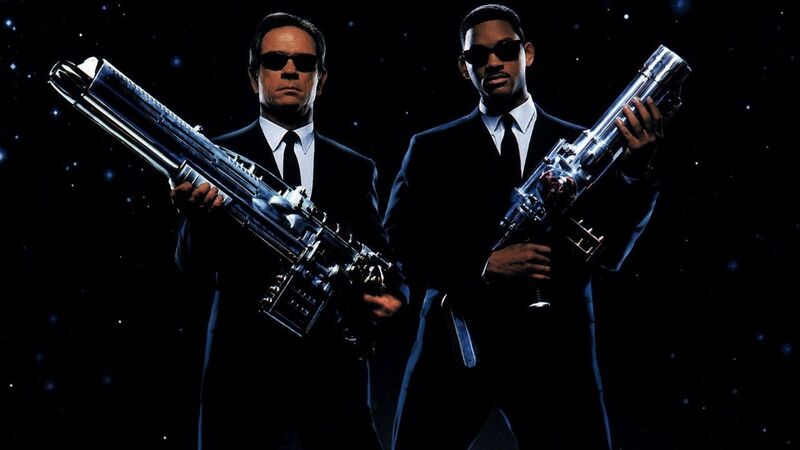 A new Men in Black has been kicking around for some time. At one point, it was going to be a crossover movie with 21 Jump Street, possibly casting Channing Tatum and Jonah Hill as agents for the mysterious organizations. As of now, the direction of the series is being kept under wraps, but we'd love it if Will Smith and Tommy Lee Jones could show up for a little bit and then hand the torch over to a new generation of heroes.
Shaft (June 14)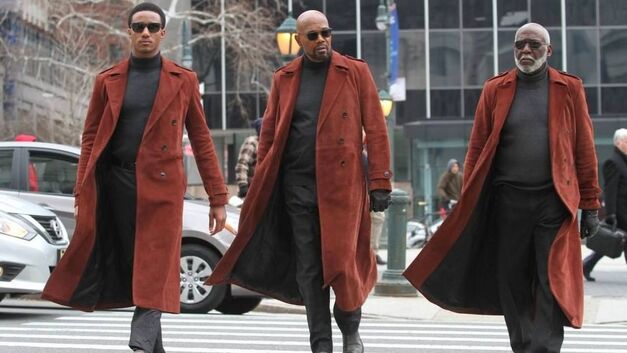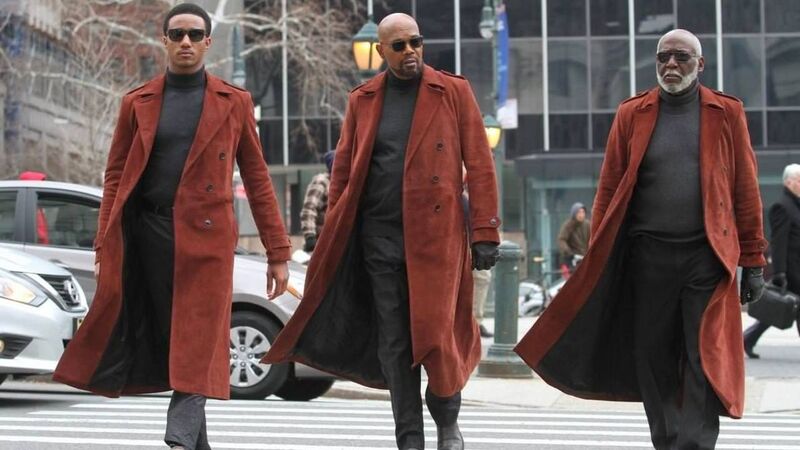 It's amazing to see a movie like Black Panther become a cultural event for representation in blockbuster film. But, if you want to see one of cinema's greatest black heroes, you gotta see Shaft. The original 1971 film is a grungy classic, and the sequel/soft reboot from 2000 is much better than its reputation. And now, we're going to get a family reunion unlike any other. Richard Roundtree and Samuel L. Jackson will reprise their roles as John Shaft — they are uncle and nephew but share the same name — and we'll get to see Jesse T. Usher bring yet another new Shaft to this generation. Can ya dig it?
Toy Story 4 (June 21)
The franchise that launched Pixar Studios will return for a fourth time in the summer of 2019. Seeing as how Toy Story 3 had a huge air of finality, it's going to be interesting seeing how the series resets and brings a new element to Woody, Buzz, and their many friends. No matter what, a new Pixar movie is always something to look forward to. We're betting that Toy Story 4 will be no different.
Cowboy Ninja Viking (June 28)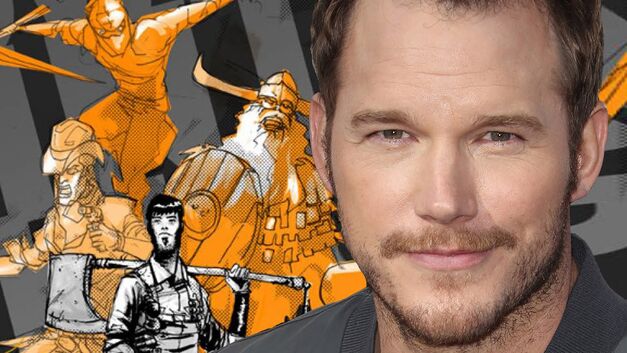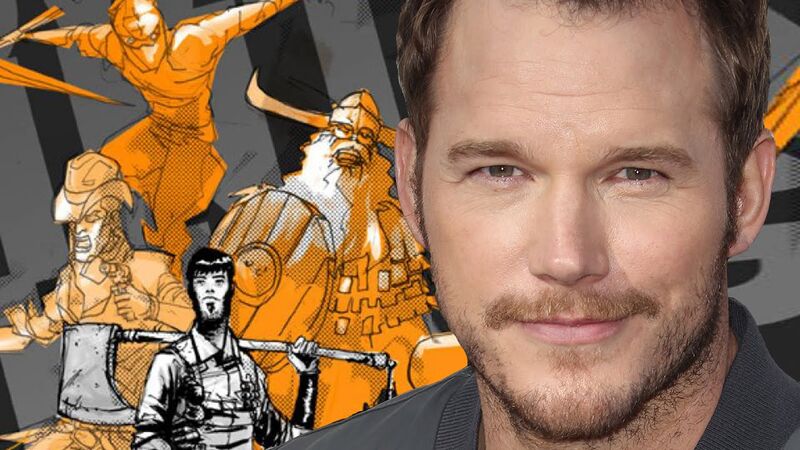 Just listen to that title! Cowboy Ninja Viking is set in a near-future where an elite counter-intelligence unit is made up of individuals with Multiple Personality Disorder. There is a sci-fi slant to it, but the main story centers around one of these agents who is tasked with finding rogue members of the team and eliminating them. Chris Pratt is attached to play the lead, and with his multifaceted acting talent, we'd love to see his interpretation of all those crazy personas.
Transformers 6 (June 28)
Bumblebee will be out in 2018 — and it looks pretty good! — but we'll be getting another direct continuation of the Transformers films in the summer of 2019. With Michael Bay stepping away from the franchise, we're hoping that some new directors will be able to put their own personal stamp on this franchise. With a little more variety in style and tone, this could be the refresh this series needs to stay in the spotlight.
Annabelle 3 (July 3)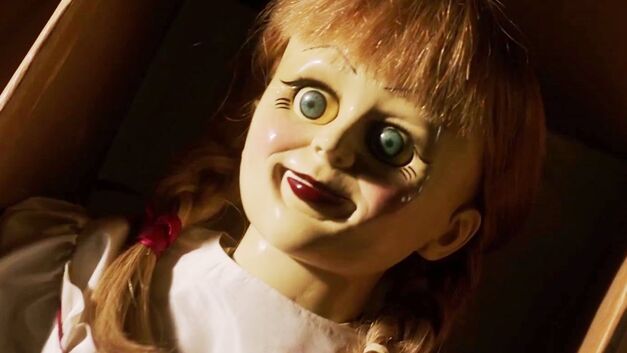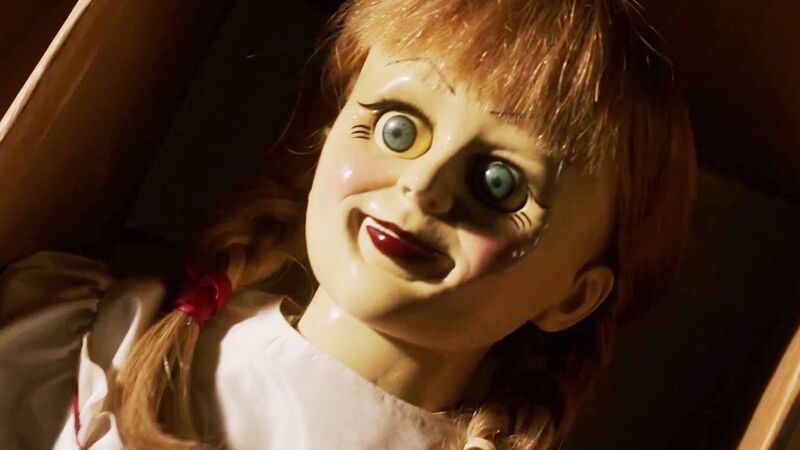 Annabelle and its sequel were monster hits and it looks like we're going to be getting another journey into this particular corner of the Conjuring universe. With the prequel nature of this particular series, we're curious as to what segment of Annabelle's story will be explored next. One thing we can count on is that plenty of people will be screaming themselves silly when this hits theaters in the middle of the summer.
Spider-Man: Homecoming 2 (July 5)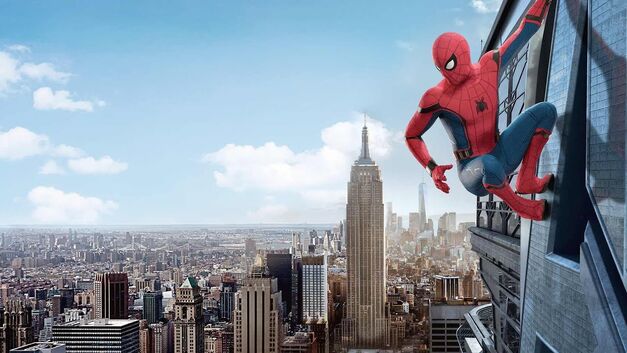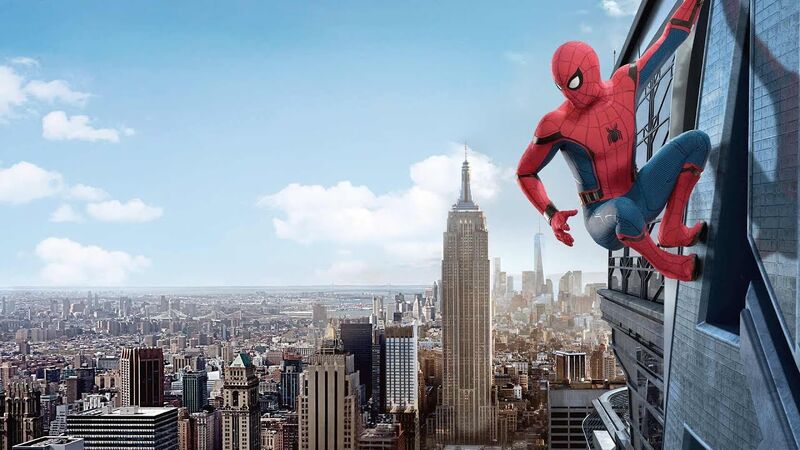 The Marvel Cinematic Universe reboot of Spider-Man instantly won over audiences. We knew that the wall-crawler would be back and headlining his own movie soon enough. Since this will be the direct follow-up to Avengers 4, it proves how dependable the character of Peter Parker and his alter-ego really are. While this film's mere existence might spoil what's going to happen to Spidey, we're just excited to see Tom Holland put on that mask yet again.
Top Gun: Maverick (July 12)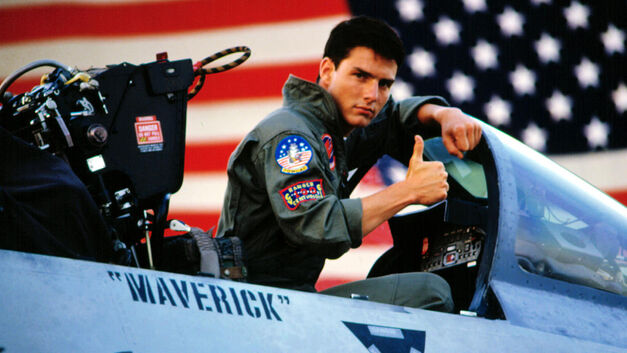 Here is a sequel that feels like its been on the edge of release for years. But, 2019 will finally bring back Maverick (Tom Cruise) and send him up to the not-so-friendly skies for another attack run. The thrill of Top Gun comes in seeing just how crazy those jet stunts are. If Top Gun: Maverick can show off some that familiar action intensity and craft a new and engaging story, this will be one that deserves your hard-earned money.
The Lion King (July 19)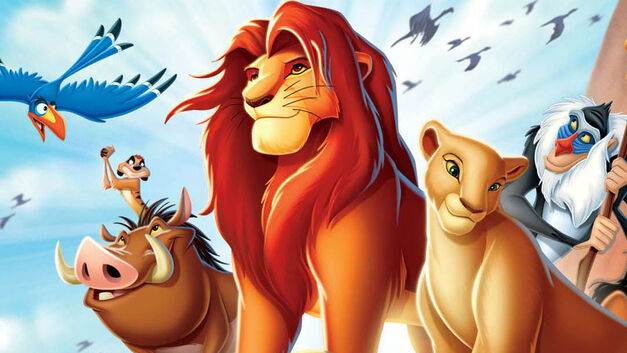 Another Disney film in 2019 will be the highly anticipated remake of The Lion King. Director Jon Favreau will be taking all the tricks he learned in The Jungle Book and applying them to a fully CG rendition of the adored story. Donald Glover will play Simba and James Earl Jones will reprise his role as Mufasa. We saw the very first look at the film during CinemaCon, and if you are ready to get blown away by photo-realistic digital effects, this movie is going to knock you out of your chair.
Hobbs & Shaw (July 26)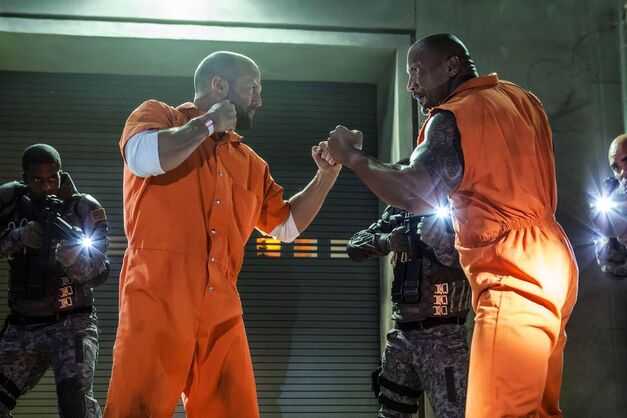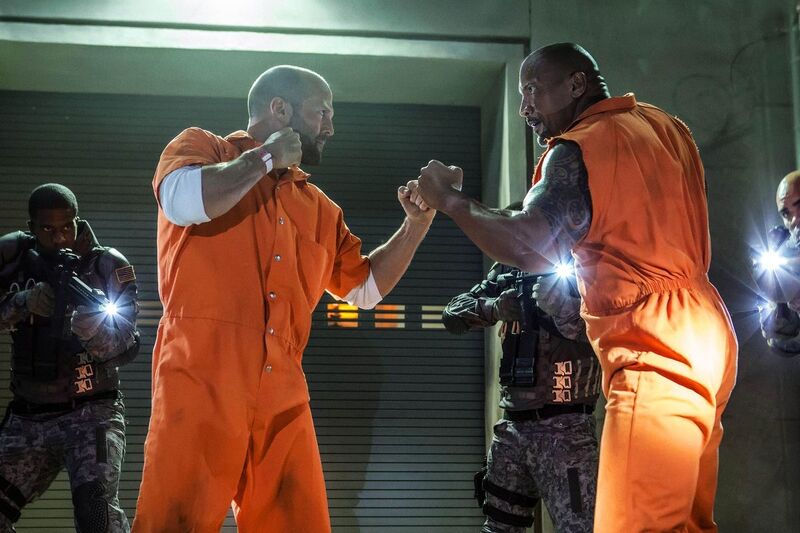 As the Fast & Furious franchise continues to grow, the prospect of spinoff movies becomes more and more possible. That's what we've got with Hobbs & Shaw. The idea is to pair off Dwayne "The Rock" Johnson and Jason Statham for their own buddy adventure in the Fast & Furious world. These two have excellent chemistry and it would be fun to see exactly how they would fare in their own standalone enterprise.
The New Mutants (August 2)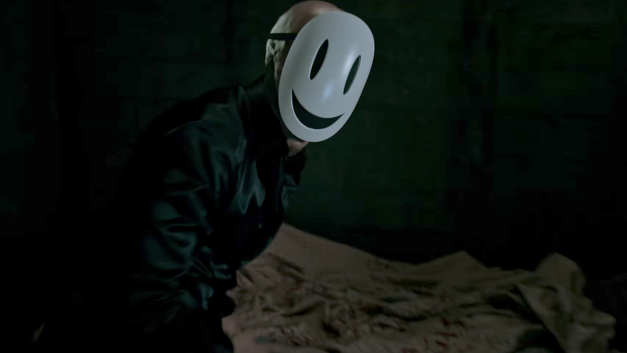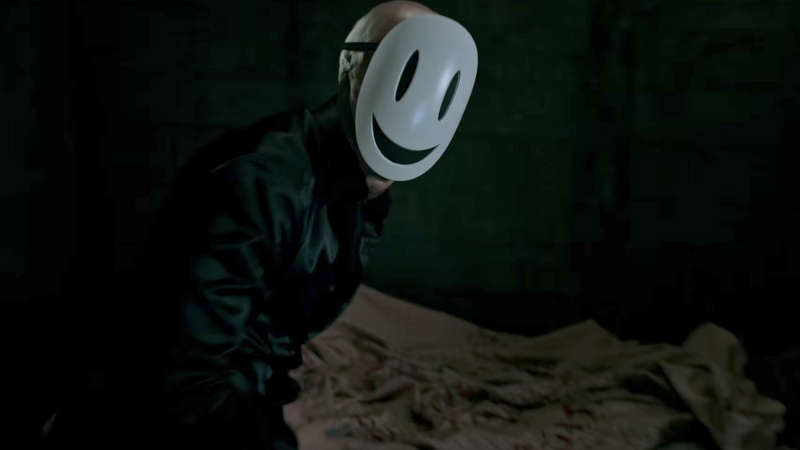 Well, this was on our list of most anticipated 2018 films, but circumstances changed and now The New Mutants will debut in August of 2019. We only pray that the creepy atmosphere and small-scale sense of scope and tone remain by the time this flick finally opens. We hope that Fox doesn't offer this up as a sacrificial lamb during their acquisition by Disney. The New Mutants looks weird and eerie and unlock any comic book movie we've seen in a long time. We can't wait for it.
Artemis Fowl (August 9)
After the immense popularity of the Harry Potter films, many studios tried to replicate that magic with a multitude of adaptations. One that never quite got made was Artemis Fowl, and it's actually one of the more fascinating ideas. The lead character is something of a genius supervillain that gets wrapped up in a magical world in order to save his kidnapped father. With Disney handling the adaptation, Artemis Fowl might be the first of these movies that finally escapes from under the shadow of Harry Potter.
Once Upon a Time in Hollywood (August 9)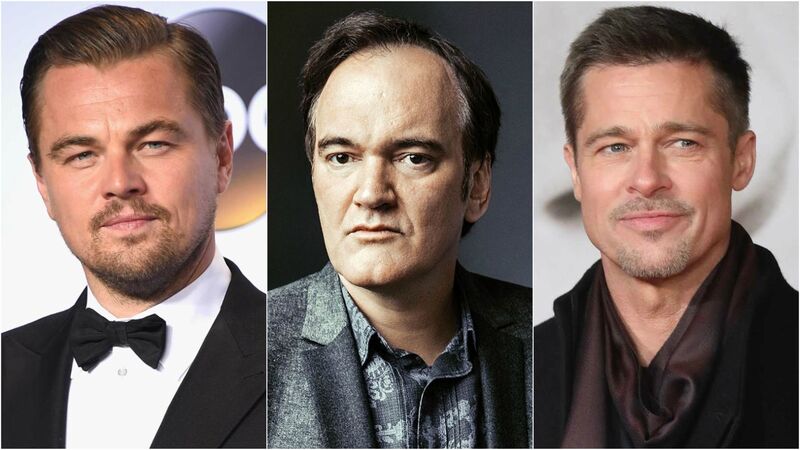 A Quentin Tarantino movie is always an event. His ninth feature, Once Upon a Time in Hollywood, is even special by his standards. It will join together Leonardo DiCaprio and Brad Pitt in a story set in Los Angeles during the tumultuous year of 1969. Tarantino getting to play with a period piece about one of cinema's most revolutionary periods? There is no way this isn't going to end up on every cinephiles must-see list in 2019.
It: Chapter 2 (September 6)
It: Chapter 1 has become as big of a cultural touchstone as the original 1986 novel and 1990 miniseries were in their time. Now, fans are ravenous for the next installment to close out the tale of Pennywise the Dancing Clown. Last we heard, the adult casting was going great with Jessica Chastain, James McAvoy, and Bill Hader all onboard to portray adult versions of the Losers' Club. There is a lot of pressure for this follow-up to be great, but after how good the first film was, we're not worried at all.
The Addams Family (October 11)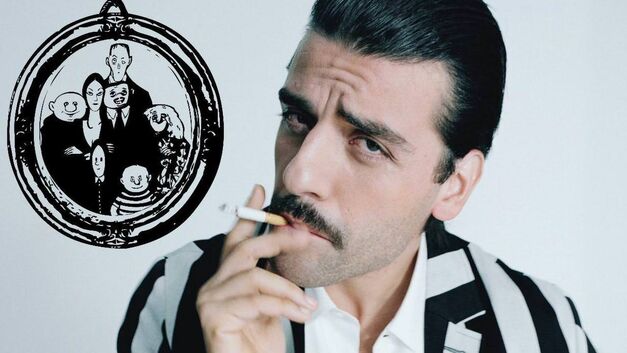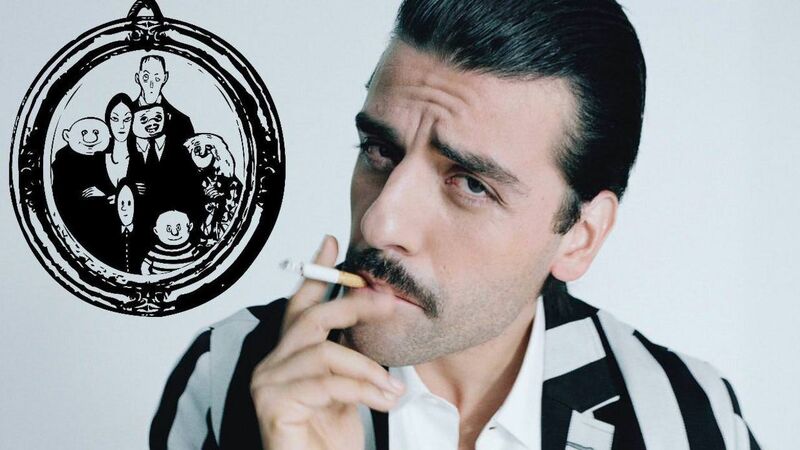 Sometimes, the internet has an idea and it somehow gets willed into existence. For example, fans have been casting Oscar Isaac as Gomez Addams for quite some time now. Well, it looks like that just might happen. Isaac is in talks to lend his voice to a new stop-motion animated version of The Addams Family. Of course, he would be playing the father figure of the group. Stop-motion seems like the perfect art form with which to tell a stylish and strange little movie with these characters. Bring it on!
Are You Afraid of the Dark? (October 11)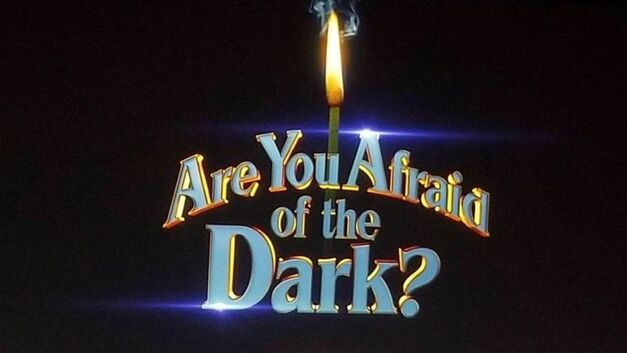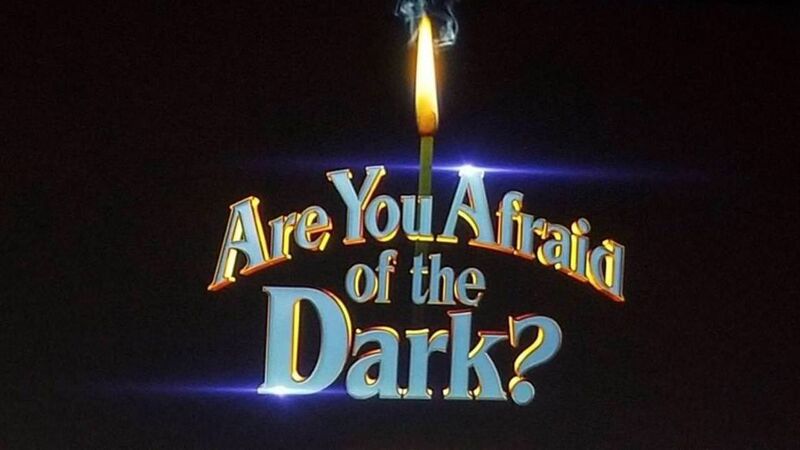 Horror is doing great at the box office. So, Nickelodeon has finally decided to revive their cult favorite anthology horror series. But, now it will be getting the big screen treatment with a script from Gary Dauberman (It). The original series had a bunch of standout episodes and the best ones never skimped on really trying to scare young kids. If this feature film can harness that same energy, this could be the movie that turns a big section of the young generation into lifelong horror fans.
The Crow (October 11)
The Crow is one of the definitive films of the '90s. Though many sequels and extensions of the property tried to recapture that magic, they never were able to channel the spirit of James O'Barr's graphic novel like that original film. Maybe this new version will be the first one to do so. It's looking like a remake of the original story, so it will be interesting to see what new elements get brought to the table. With Jason Momoa donning the iconic makeup, it's possible that this could breathe new life into the series.
Wonder Woman 2 (November 1)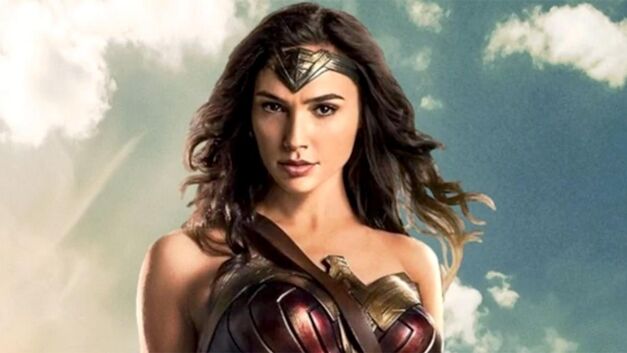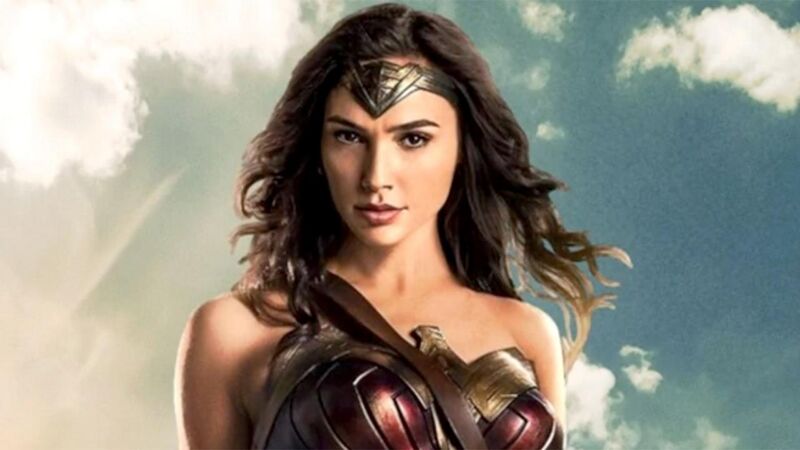 DC knocked it out of the park with Wonder Woman. The mythical hero has become an even stronger cultural icon since her first feature film. We expect that Wonder Woman 2 will broaden Diana's world and offer the audience some insight into her past. We know that Kristen Wiig (Bridesmaids) is set to play the villainess Cheetah, so we're already excited to see just what kind of a threat and presence the comedic actress can bring to the role.
Bond 25 (November 8)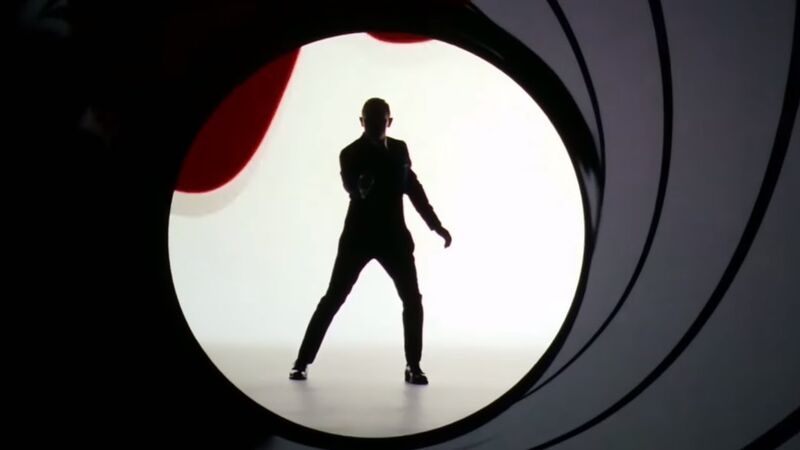 James Bond is going to be celebrating 2019 with the twenty-fifth installment of this epic franchise. Danny Boyle (28 Days Later) is set to direct and Daniel Craig will get one more go at the iconic super spy, but that is all we know at this point. Bond films are notorious for keeping their stories hidden in the shadows, so we will probably have to wait for the very first trailer to really get a crack at what the twenty-fifth Bond film is going to be like.
Sonic the Hedgehog (November 15)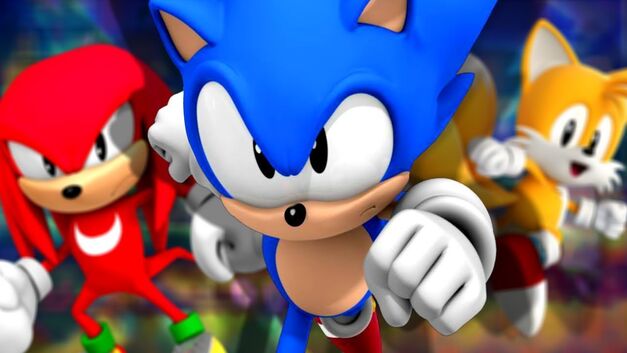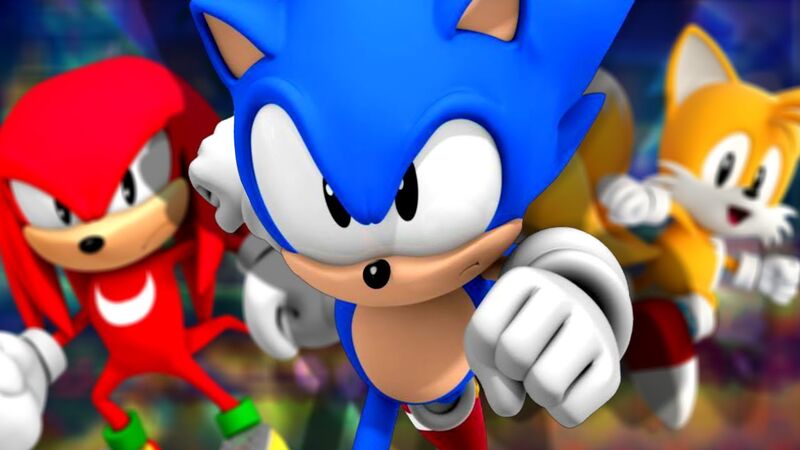 Sonic the Hedgehog is one of the most recognizable video game characters in the medium's entire history. It's surprising to think that it took this long to give him his own feature film, but that has finally been rectified thanks to an animated movie that will hit theaters in mid-November of 2019. Sonic is a character best left to animation, so we hope that we will see the filmmakers take full advantage of the art form and deliver a Sonic movie that's as visually engaging as the games it's based on.
Terminator (November 22)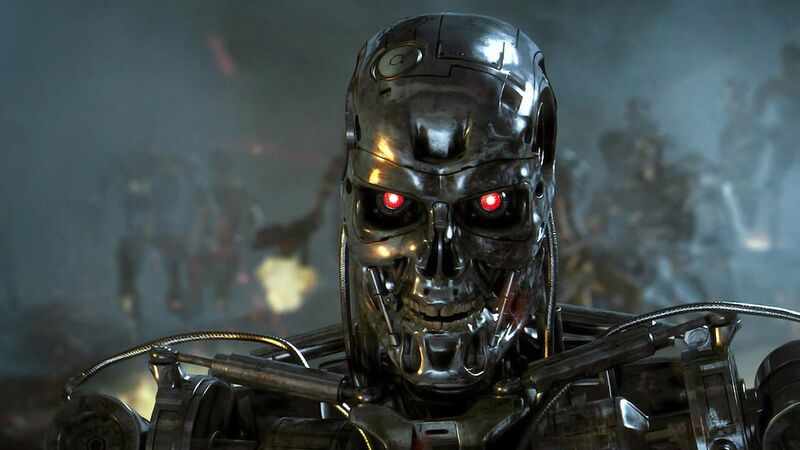 The Terminator franchise has been through many iterations, but it's never quite managed to recapture the magic of those first two films. After Terminator Genisys failed to kickstart a new series of films, the franchise switched rightsholders and will now be shepherded by original director James Cameron and Deadpool director Tim Miller. We know Arnold is back for another round, but we're anxious to know just how this new story will play out.
Frozen 2 (November 27)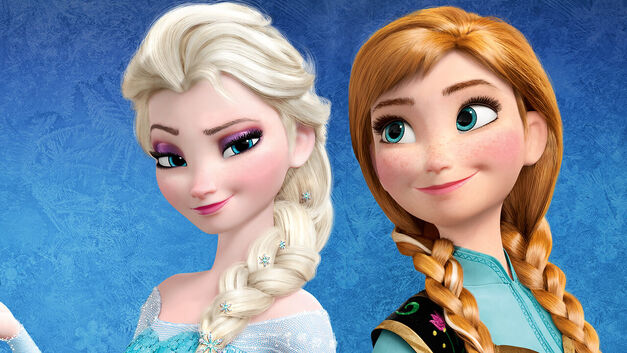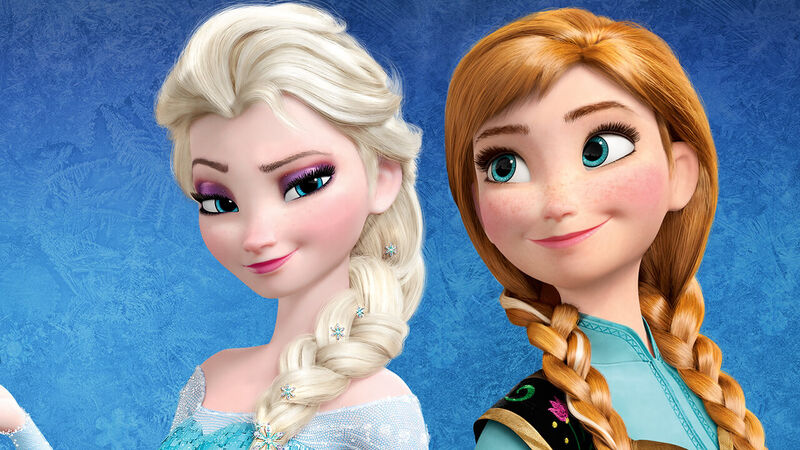 Frozen is still one of the biggest phenomenons in Disney's long and storied history. The spin on Hans Christian Andersen's The Snow Queen is still beloved by young audiences and adults alike. We've known that a sequel was in the works, but we're still hazy on exactly what the story will be about. Even so, we're excited to revisit the world of Arendelle and our two favorite royal sisters, Elsa and Anna.
Masters of the Universe (December 18)
Here is another project that feels like it's almost gotten the greenlight time and time again over the years. Masters of the Universe might finally see the light of day towards the end of 2019. Fans have been wanting a faithful adaptation of the popular series ever since the 1987 movie failed to give the heroic He-Man his due. Let's cross our fingers and hope that the studio finally has the power to make this film come to life.
Star Wars: Episode IX (December 20)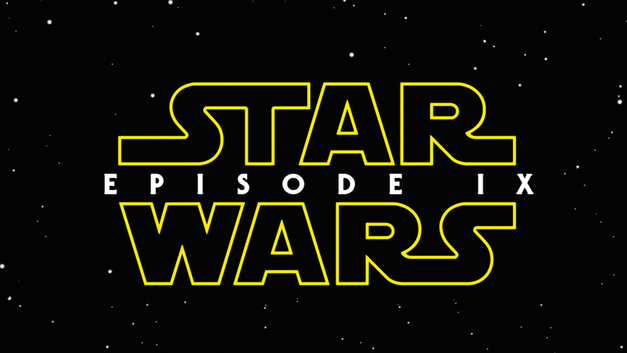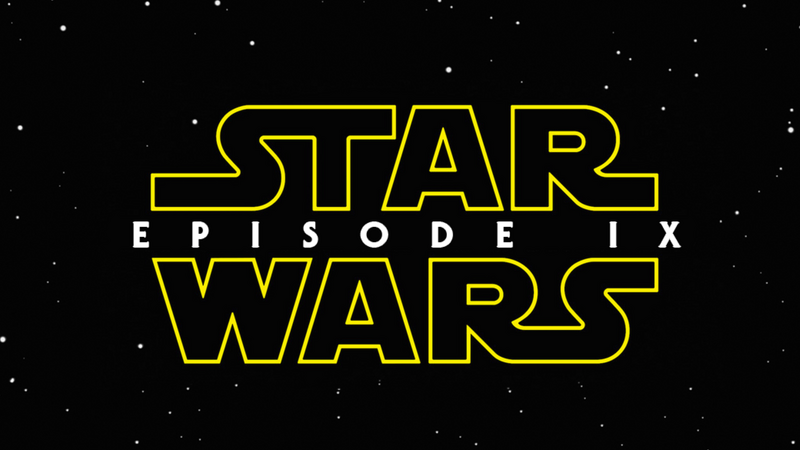 It's crazy to think that 2019 will give us a new final entry in a Star Wars trilogy. After the huge turn the story took with The Last Jedi, it will be up to J.J. Abrams to try and give the trilogy a satisfying ending. Can he do it? He helped revitalize the series with The Force Awakens, so we're looking forward to seeing what he does to put a cap on this newest installment in the game-changing franchise.
Wicked (December 20)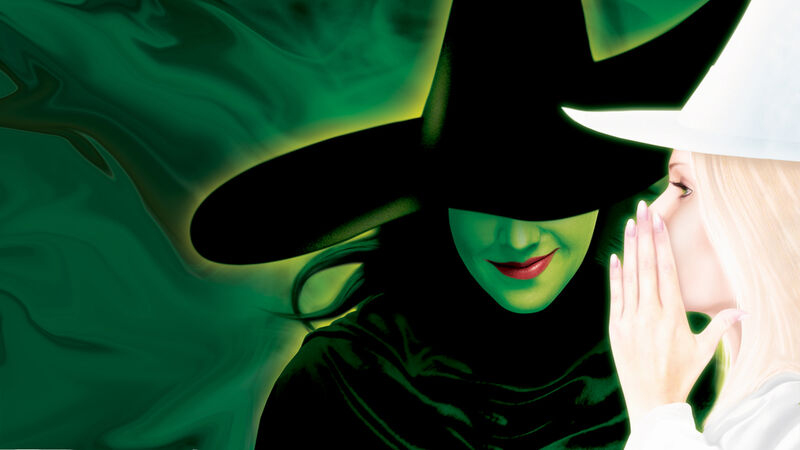 The year will close out with a long-awaited big screen adaptation of the beloved stage musical. We'll get to see a huge part of The Wizard of Oz story from the untold history of Elphaba, the Wicked Witch of the West. The Broadway production has been entrancing audiences for almost two decades. It's assured that the film version will deliver a big budget spectacle, but until we know who will be playing the lead character, we'll just have to keep humming along to "Defying Gravity."
The post The Most Anticipated Movies of 2019 appeared first on FANDOM.
'Red Dead Redemption 2' Gets Stunning New Trailer
Posted: 02 May 2018 08:13 AM PDT
We may only be weeks away from E3, the gaming equivalent of Christmas, but once again Rockstar has opted to do its own thing. In the second proper trailer for Red Dead Redemption 2, fans finally get some hints at what to expect from this story and gameplay wise.
Put in control of a member of the notorious van der Linde gang , Arthur Morgan, players will be rolling with the same hardened criminals that the first game's protagonist John Marston went up against in Red Dead Redemption. This time around, however, it appears as though players will be playing less of a morally ambiguous protagonist and more of a straight-up criminal.
With past trailers showing Morgan robbing trains, mercilessly beating on perps, and extorting elderly people, this new trailer picks up exactly where we last left off.
This trailer finally reveals the exact time that Red Dead Redemption 2 takes place in. Our story is set in 1899, 12 years prior to the events of the original game. This time around Dutch and the Van Linder gang find their gunslinger, outlaw lifestyle coming under fire as the authorities attempt to tame the Wild West as the industrial era begins to usher in.
New 'Red Dead Redemption 2' Trailer Reveals Release Date & Shady New Protagonist
We see our protagonist Morgan, robbing trains and a bank, attempting to lasso wild horses and looking conflicted as fellow gang member ( and Red Dead Redemption protagonist) John Marston has a knife held to his throat. The trailer also hints at more interaction with townfolks, giving fans a glimpse at some kind of cabaret show as well as a doctor performing surgery. Whether this will be places you can take Morgan or just cutscenes remains to be seen.
We'll have more information on Red Dead Redemption 2 coming shortly, along with a trailer breakdown and a handy story catch up for players.
Red Dead Redemption 2 launches on the 26th of October.
The post 'Red Dead Redemption 2' Gets Stunning New Trailer appeared first on FANDOM.
Why Thanos is the True Hero of 'Avengers: Infinity War'
Posted: 02 May 2018 08:04 AM PDT
SPOILER ALERT: Warning, this article contains spoilers for Avengers: Infinity War. Proceed at your own risk.
If you're of the thinking that many of the villains in the Marvel movies are weak, Infinity War's big bad may have come as a pleasant surprise. Here's a bad guy who moved us. But it's not just because he shed a tear that we're reassessing Thanos's positioning as a tyrant. There's plenty to support the idea that Thanos is more hero than villain. Just take a look at the evidence.
His goal is to SAVE the universe
Not destroy it. Thanos isn't after global, universal or even multiversal domination. His primary interest is not claiming all the power and riches for himself. What he wants is to halt the destruction of the planets caused by overpopulation and create abundance, while eradicating poverty and ultimate, inevitable annihilation. He wants to restore balance.
A bad guy capable not only of love, but also of sacrifice in order to do what he believes needs to be done for the greater good, you can't help but start to question his standing as the villain of the piece. He's not after wealth or power as ends in themselves, like other bad guys. We've already established that.
Rather, he's basically the ultimate eco-warrior, willing to step up and do what it takes to save the universe. He even has proof that his plan will work – Gamora's home planet is now thriving as a 'paradise' since his visit years ago. During which he wiped out half her people, sure. But they were a race struggling for survival and apparently doomed to destroy themselves.
His methods are certainly questionable but his motives are good. Certainly understandable at any rate. His plan, according to Black Order minion Ebony Maw, is to enact "salvation, not suffering."
Indeed, his motives aren't far removed from those of Doctor Strange, who we consider one of the good guys. Strange makes a point of saying in Infinity War that if it was a choice between saving Tony Stark and protecting the Time Stone, the latter would win every time. He essentially makes the same decision as Thanos – to sacrifice the few to save the many. We know this isn't what actually happens when he's put in that position — but that's all because he has a master plan. More on which later.
But if you're not yet convinced, and Thanos's plans still sound a bit despotic maniac to you, let's explore further.
What makes a good guy?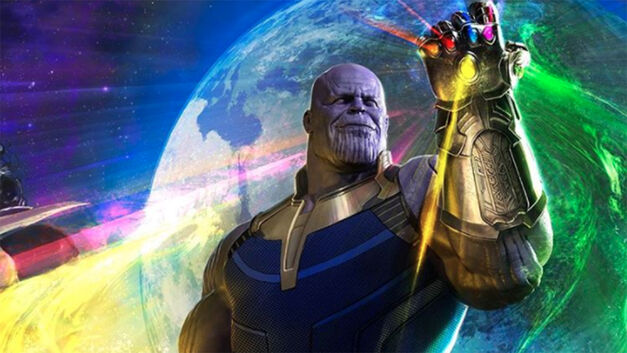 The Avengers and the other superheroes they join forces with have always been positioned as the good guys within the Marvel Cinematic Universe. But they're a long way from Christopher Reeve's Superman, who cleans up mess, saves individuals in peril and intercedes in large-scale disaster. Indeed, Superman's chief concerns are largely something they don't consider. Like Thanos, perhaps, you could say they're bigger picture kind of operators.
Their collateral damage includes the avoidable death of civilians and other citizens they clearly see as expendable. As well as the destruction of buildings, vehicles and whatever else gets in their way. This got them in hot water with the authorities – understandably. In Captain America: Civil War, the team was severely ticked off, and they were slapped with an order to discontinue their operations unchecked. This led to internal warring as some were keen to carry on without authorisation, while others felt they needed to abide by the terms of the Sokovia Accords, which put the government in control of their comings and goings.
And then there's the fact they're responsible for creating a villain because of their actions. Albeit indirectly and inadvertently. Spider-Man: Homecoming's Vulture is a guy who, like Thanos, it's also possible to identify with. He's a man so totally hacked off with working hard to scrape a living while the very people responsible for creating death and destruction profit from cleaning up the mess afterwards – aka billionaire arms manufacturer Tony Stark.
Thanos's deeds might yet be undone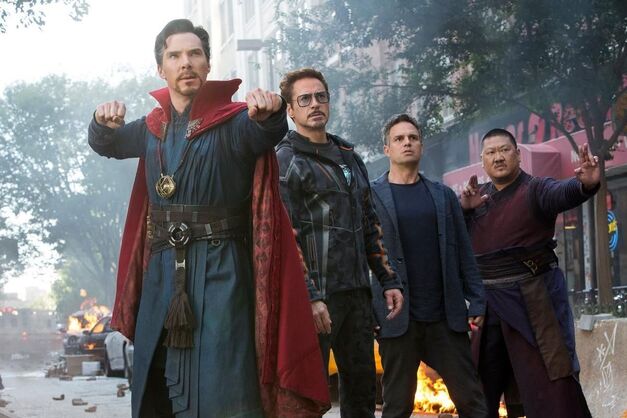 Firstly, there's presumably nothing that Thanos does that can't be undone. Once you introduce the completed Infinity Gauntlet into the equation all bets are off. If anyone else gets their hands on the metal glove, all stones and their powers are there for the wielding. Meaning that time can be reversed, minds can be changed and reality can be altered.
Doctor Strange looks likely to prove himself the key to undoing the events of Infinity War in Avengers 4, engineering proceedings so that the outcome is the one of the 14m + he foresaw in which he survives. And presumably, he'll achieve his "end game" with the help of the Time Stone.
Add into the mix the notion that Thanos could yet have a change of heart about what he's done and you've got a redemption arc on your hands. At the end of the comic book, the Titan becomes a farmer "scraping out a living from the soil", and does indeed come to realise that he's better off. We even saw a reference to the comic book ending in the final shot of the film, which mirrored the comic book panel. FANDOM Managing Editor Chris Tilly writes about it in detail here.
Bringing the Avengers back together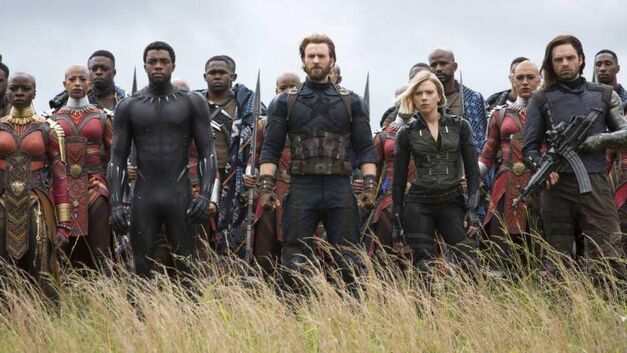 The other thing that Thanos does, of course, is reunite the warring factions of the Avengers. Without the threat that Thanos poses, Tony Stark might never have been able to rise above the revelation that Bucky Barnes killed his parents and that Cap kept it quiet. Promoting a key message that it's important to put aside differences and work together towards a common goal. Thanos healed major rifts here.
As audience members and Marvel fans, we've got to be grateful to Thanos for allowing the Avengers to let bygones be bygones – nobody's interested in seeing the division that was introduced in Captain America: Civil War go on and on. We like it best when they're all pals, don't we? Bickering, bantering pals maybe but pals nonetheless.
Infinity War is the beginning of Thanos's story, and if we see him as the main character in the film as FANDOM Entertainment Editor Drew Dietsch argued here, there's every chance that Part 2 of the story, Avengers 4, will see  Gamora's father redeemed. Especially if some of his questionable actions can be undone. With a big question mark raised in the MCU over what constitutes a hero, perhaps we'll see Thanos ultimately stepping with both feet into that hero role come the story's conclusion.
25 Easter Eggs, Cameos and Surprises from 'Avengers: Infinity War'
The post Why Thanos is the True Hero of 'Avengers: Infinity War' appeared first on FANDOM.
5 Times 'Avengers: Infinity War' Brought 'Infinity Gauntlet' Panels to Life
Posted: 02 May 2018 04:58 AM PDT
SPOILER ALERT: Warning, this article contains spoilers from Avengers: Infinity War. Proceed at your own risk.
Before Avengers: Infinity War hit screens, we had a feeling it would draw heavily from Jim Starlin's The Infinity Gauntlet, even claiming that the comic book run might show the Avengers how to defeat Thanos. That wasn't the case, but with Thanos still very much in play, the theory could yet play out onscreen. But there are many more ways in which the film draws inspiration from the pages of Infinity Gauntlet. With the following our five favourite times the book inspired moments in the movie.
Thanos is Coming!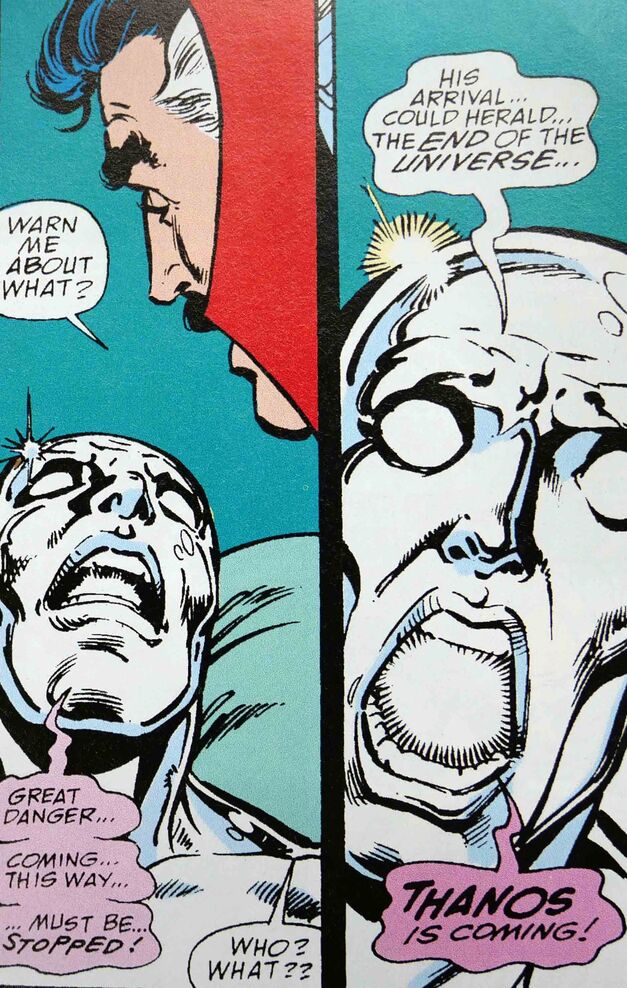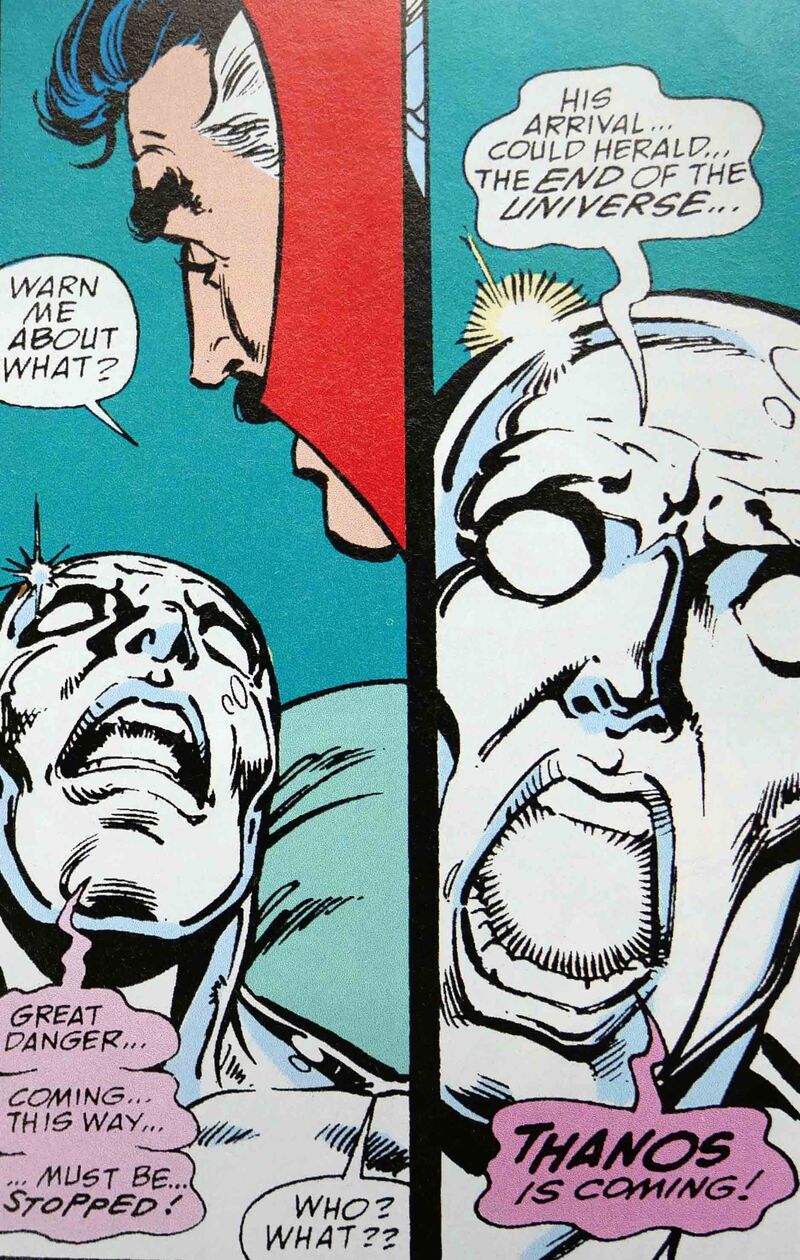 In the book, Silver Surfer crash-lands in Doctor Strange's Sanctum Sanctorum with a dire warning of great danger heading earth's way. "His arrival could herald the end of the universe," he claims, adding: "Thanos is coming."
Disney doesn't own the rights to Silver Surfer. Yet. So for the purposes of the movie, Mark Ruffalo's Bruce Banner fulfils much the same role. Crash-landing in the Sanctum Santorum direct from space. And ominously warning: "Thanos is coming!"
Nebula's Pain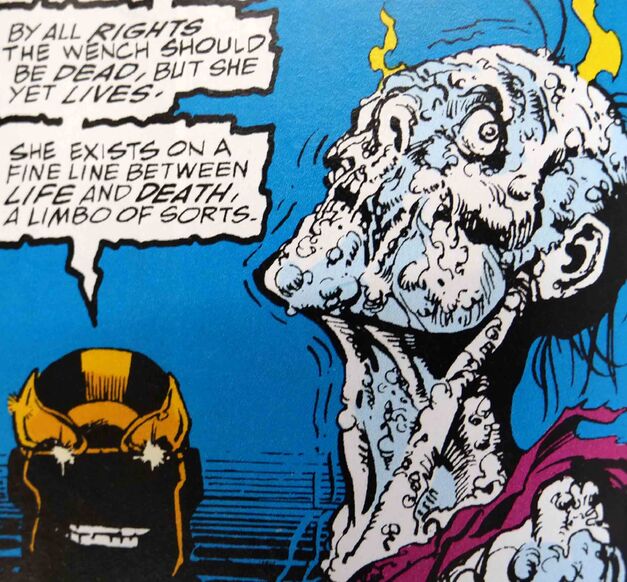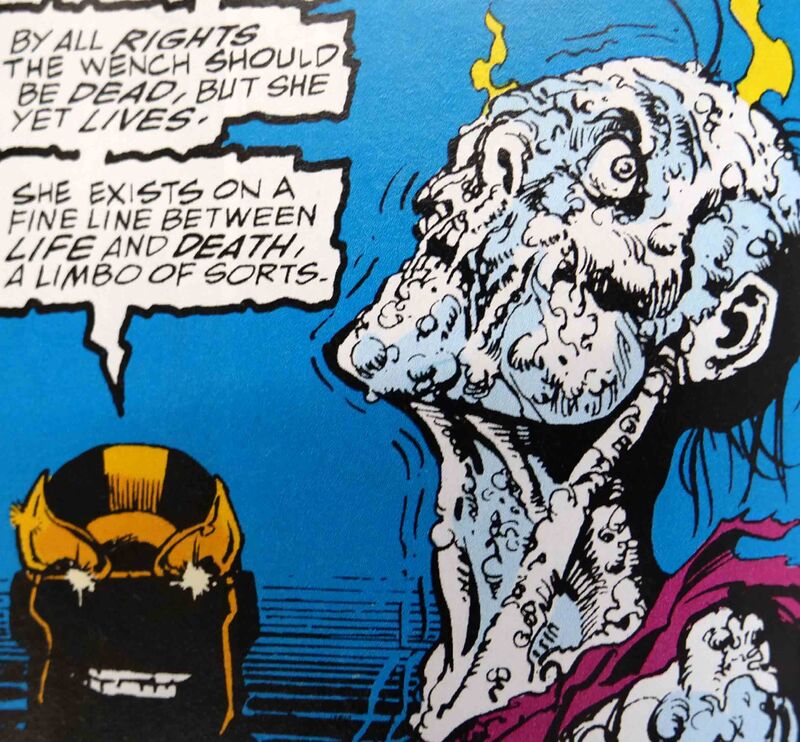 In the book, Thanos tries to impress Mistress Death by introducing her to his greatest creation, Nebula, whom he has sculpted into "walking death" by twisting her limbs and burning her flesh. "She exists on a fine line between life and death," he proudly proclaims.
In the movie, Thanos endeavours to tease information out of Gamora by showing her what he has done to Nebula. Who is suspended in mid-air, her body torn apart. Effectively marooning her between life and death.
The Power of Thanos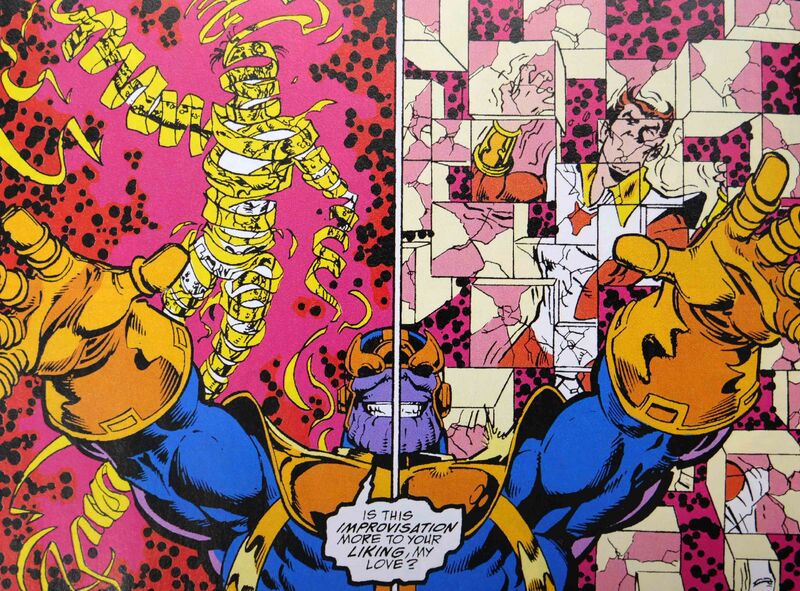 In the book, Thanos again tries to impress Mistress Death, this time via "improvisation." He turns Nebula into one long, curly strip, and transforms Eros of Titan into what appears to be a bunch of interconnected boxes.
In the movie, as a show of strength to the Guardians of the Galaxy on Knowhere, Thanos uses the Reality Stone to turn Drax and Mantis into similarly indescribable shapes. That look quite a lot like the above.
Avengers Disassemble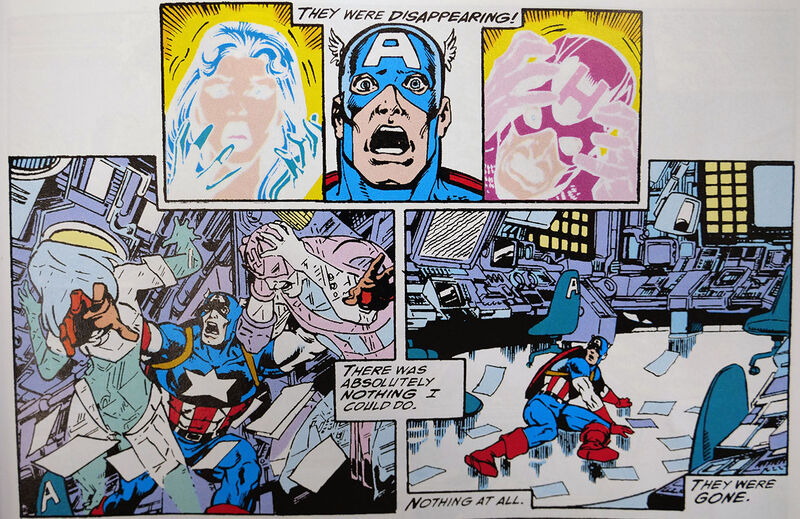 As you've probably fathomed by now, lots of what Thanos does in the book is designed to impress Mistress Death, whose heart he is trying to win. Early in proceedings, she asks him to "extinguish the light of half the universe's populace." And with a snap of his gauntleted fingers, he does just that, with half the galaxy — superheroes and all — gone.
In the movie, Thanos wishes to bring balance to the universe by killing half of all life. And when he finally obtains the six Infinity Stones, he succeeds, with the likes of Black Panther, Spider-Man, and Groot disintegrating before our startled eyes.
The Fate of Thanos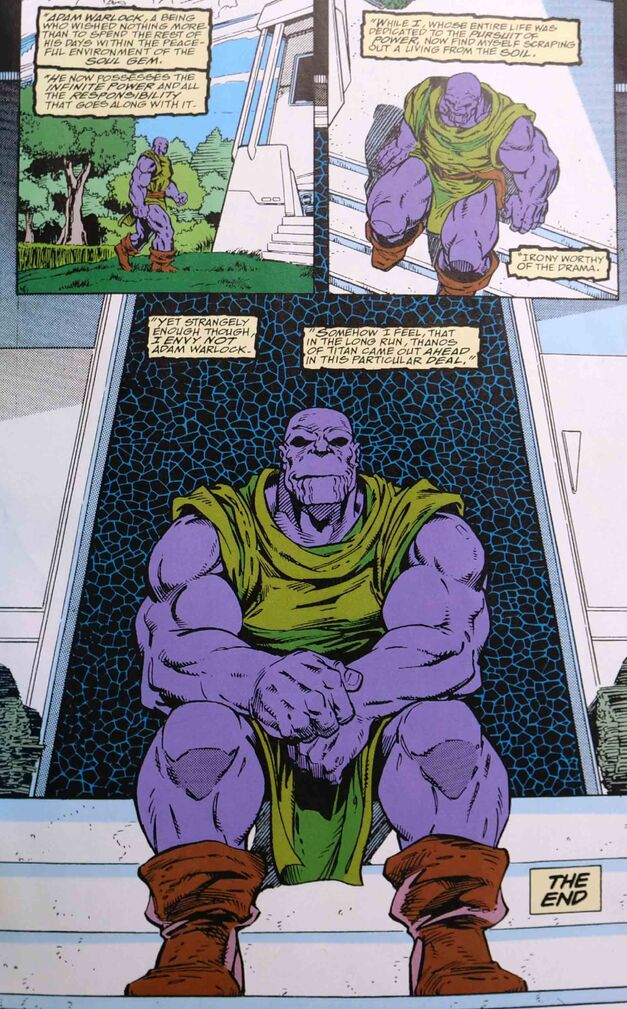 At the end of the book, Thanos is defeated, and Adam Warlock sends him to an unnamed planet that's filled with lush greenery. He scrapes out a living from the soil. The final panel featuring the big bad sitting on the steps of his house, surveying the scene, and thinking: "In the long run, Thanos of Titan came out ahead in this particular deal."
At the end of the film, Thanos appears on a lush green planet — which may or may not be inside the Soul Stone — and sits on the porch of a farmhouse. Having just wiped out half of humanity, the film's final moment finds him surveying the scene. And smiling.
The post 5 Times 'Avengers: Infinity War' Brought 'Infinity Gauntlet' Panels to Life appeared first on FANDOM.
You are subscribed to email updates from FANDOM.
To stop receiving these emails, you may unsubscribe now.
Email delivery powered by Google
Google, 1600 Amphitheatre Parkway, Mountain View, CA 94043, United States