---
Boy Scouts ARE DEAD: How Feminism Is Destroying Young Men…
Posted: 02 May 2018 06:52 PM PDT
Buckle up Crowderheads! In today's episode, Steven Crowder breaks down everything wrong with the Boy Scouts new "inclusion" policies, name change, and how the feminist movement continues to destroy young men.
Feminists be warned. Triggering ahead.
The feminist herd has trampled the safe space meant for young boys. They've set their sights on masculinity under the ruse of destroying the fictional patriarchy.
We'll leave you with this question: what is wrong with men and women being different? What good can come from putting girls in Boy Scouts? Feel free to tweet Crowder your answers, rants, and whines.
NOT SUBSCRIBED TO THE PODCAST? FIX THAT! IT'S COMPLETELY FREE ON BOTH ITUNES HERE AND SOUNDCLOUD HERE.
UNITED KINGDOM: Man Arrested for Having Potato Peeler in Public
Posted: 02 May 2018 05:56 PM PDT
The United Kingdom is making great strides to protect its people. First they went HAM on gun control. Then came knife control (see London Mayor Calls for Common Sense Knife Control and Cookie Monster is the Spokesman for Knife Control in England). Now they're cracking down on veggie tools.
In case you needed further proof that Britain is a crumpet-stuffing joke:
A man ended up behind bars after being found in a Dunfermline street with an offensive weapon, a potato peeler.

Scott Walker, 39, of the James Bank Hostel, James Street, appeared from custody at Dunfermline Sheriff Court.

He admitted that on Saturday in Appin Crescent, a public place, he was in possession of an object that which had a blade or was sharply pointed, namely a potato peeler.

Defence solicitor Selina McKay said her client "suffers from significant learning difficulties which have been lifelong".
Sheriff Pino di Emidio called for reports and Walker will return to court on May 16 for sentencing.
For the record, we were being sarcastic when we asked the United Kingdom if "fork control" was next. It wasn't meant as a challenge. But the UK still decided to have a "hold my tea" moment. Now Britons are being thrown in the clink for waltzing about with potato peelers in tow. Naturally.
There are no details yet as to why this man had a peeler with him. Perhaps he was on his way to skin a few veggies. Possible vegicide. Or maybe he's truly a psycho on his way to slice off a fresh piece of flesh. At any rate, there isn't a report of him actually engaging in any violence. The original article simply states his crime was… having a mildly sharp object in public. Which goes strictly against the Cookie Monster's orders. So.
The trial is set for later this month. No word yet on what the punishment could be for this peely perp. Perhaps they'll force him to undergo a meal of un-skinned vegetables.
This is how Britain chooses to direct their policing efforts and resources. Apprehending and trying a man with a potato peeler. Meanwhile: UK Has More Online Terrorist Content Than Any Other European Country, Britain Doomed? FIVE Acid Attacks Took Place in London in Just 90 Minutes and UK City Willingly Ignored Child Rape Epidemic for Decades. Interesting priorities for a nation riddled with rape, acid attacks, and terrorism.
The United Kingdom has failed its people. Which is why we direct all the mockery towards their government. Crowder gracefully indulges in said mockery below.
NOT SUBSCRIBED TO THE PODCAST? FIX THAT! IT'S COMPLETELY FREE ON BOTH ITUNES HERE AND SOUNDCLOUD HERE.
Keziah Daum Wants Verification After Twitter Sicced Bullies On Her
Posted: 02 May 2018 03:19 PM PDT
It's a tale as old as time. Girl picks out dress. Rando on Twitter attacks her for cultural appropriation. Twitter makes it worse for claiming this is Twitter Moments worthy. No, it's not the remake of Disney's Mulan. Just the week Keziah Daum is having for wanting to look good for prom.
My fucking god, fuck every media reporter who is out to destroy this girl. Your "Just asking questions" can eat a dick https://t.co/txjdyBB7oz

— Mujahed Kobbe (@Moj_kobe) May 1, 2018
People are not outraged. One idiot cares, @TwitterMoments, but it's cool how twitter has decided to play a direct role in directing more abuse toward a random user on it's platform pic.twitter.com/datqDSO3Ei

— Stephen Miller (@redsteeze) April 30, 2018
Keziah's story definitely ranks up there with dumbass cultural appropriation outrages (see White Women Driven Out of Business for 'Cultural Appropriation.' They Make Burritos… and Crazed SJWs Now Accuse Bruno Mars of 'Cultural Appropriation'). Keziah, to her credit, isn't backing down.
She also wants amends from Twitter after they sicced SJW bullies on her by featuring this story on Twitter Moments.
I've tried to get Twitter to verify me since they thrust me into the spotlight over my prom dress & have had no luck.

Given the amount of media attention I've gotten, I need it verified so people won't attribute tweets from knockoff accounts as being from me.

— Keziah (@daumkeziah) May 2, 2018
Twitter, the organization with arbitrary community guidelines to prevent "bullying" just gave bullies a platform. All because a few idiots had the same stupid opinion about a girl's dress.  When the leftist douche taco who decides what trends and what gets featured totally arbitrary algorithm agrees with the outrage, I guess it's not bullying. It's social justice.
However, if nothing else this story helps to illustrate the difference between "Progressive America" and "Real America." In Progressive America, cultural appropriation is a real thing. Leftists think any slightest complaint you have should be amplified, depending on where you are on the pound for pound most marginalized rankings. It's the people who run Twitter. Thinking a high school girl should be shamed for wearing clothes. Just don't say anything about the high school kids from Parkland.
Except for Kyle Kashuv. He's fair game.
In Real America, we're not that uptight. White people enjoy YouTube videos where black people make fun of their cooking. Everyone laughs when you say Italian family parties are responsible for 75% of the obesity crisis in America. Especially Italians, who know it's true. And I've yet to be to a St. Patrick's Day Party where anyone sober wasn't allowed. Or, where anyone is sober.
In real America, teenagers can enjoy music from people who don't look like them, or watch anime, or wear a freaking dress to a formal. It's not cultural appropriation. It's cultural appreciation.
Also, it's not being a dick.
NOT SUBSCRIBED TO THE PODCAST? FIX THAT! IT'S COMPLETELY FREE ON BOTH ITUNES HERE AND SOUNDCLOUD HERE.
OPINION: Why the Left Despises Men and Women Behaving like Men and Women
Posted: 02 May 2018 03:09 PM PDT
Segments of the extreme left are actively seeking the destruction of both masculinity and femininity. How else are we supposed to interpret the exhaustive list of preferred gender pronouns, the societal shaming of successful men and stay at home mothers, while anyone who spits in the face of "gender norms" is lauded a hero?
We're now told by our cultural betters on the left, men can lactate and bear children (nope), women can be "just as physically strong as men" (nuh uh), and though "diversity" is a valued trait above all others, we're all just the same. To the left, genders are interchangeable. To the left, certain masculinity is "toxic" and femininity is best expressed by the patriarchy when the patriarchy isn't holding it back. Here's looking at you, Caitlyn Jenner.
Context: today the Boy Scouts abandoned the term "Boy" so as to allow everyone to enter "the scouts." I was never a Girl Scout — I wasn't interested in what the Girl Scouts had to offer. Sounds like I wasn't alone: some girls are interested in learning what the boys are learning. Useful life skills that don't involve standing outside Albertsons trying to guilt people into a carb and sugar binge. Fine. But couldn't there be a new troupe for those girls who wanted to learn what the boys were learning while still being part of an all girl brigade?
Of course not. The solution wasn't to open up a new wing for girls who wanted to do more than peddle Peppermint Patties. The solution was to dismantle the Boy Scouts' safe space to allow girls to enter.
Perhaps this merging of the scouts was as innocent as putting boys and girls in the same classroom at school. Despite boys and girls learning differently. Regardless of its intent, merging the scouts isn't a one off. It's the rule, not the exception, to thrust boys and girls together. To continue assuming the genders are equal, and "equal" to the left means "the same."
But we're not the same. We're men. We're women. We're male. We're female. We're special in our masculinity. We're special in our femininity. Neither should be punished, neither is better than the other. Differences =/= inequality.
All this probably sounds obvious to you. The war on boys is only growing stronger every day. As transwomen browbeat women on what it means to be a real lady.
The question is not if there's a war, but why.
Here's my theory: masculinity and femininity have value. They're special. Necessary, even, to a functioning culture and society. Not only do both men and women need each other, societies need men and women to be men and women. Not just for the procreation of the species. There's much more to both men and women than simply popping out and raising offspring. Men and women provide much needed balance to each other. There's more than just a biological reason there are two sexes. We are different from each other for multiple purposes, the reasons of which are too numerous to name in one OpEd. You may say that's a copout. Fine.
Note I've not defined what "masculinity" and "femininity" are. Because definitions for both are broad by necessity; individual men and women are special for being individuals. Much to a leftist's misunderstanding, a masculine man needn't be a roid-shooting bro flexing his guns in a gym anymore than a feminine lady needs to be a small-waisted pixy baking pies she clearly doesn't eat, barefoot and in the kitchen.
But that's what the left wants us to believe. That somehow masculine and feminine are out-dated notions to be shelved with gender roles. That each is somehow confining and limiting, rather than freeing. And the only way to be free is to be free of labels. Specifically traditional labels. Labels like "man" and "woman." For each contains some kind of connotation the left cannot stomach. All boiling down to innate, biological differences. And to the left, differences = inequality.
Masculinity and femininity, therefore, should be put away and studied by future generations. Students all huddled together in the same classroom, wearing gender neutral uniforms, all taught that sameness is better, that sameness is equality, and equality is the gold standard of life.
The opposite is actually true. But in a culture which punishes greatness, or what is special and makes someone special, anything which defines someone must be squashed. For whenever someone is someone else isn't. Those who are masculine are not feminine and vice versa. The dichotomy cannot be tolerated in a society of sameness. In a collective of one obedient unit.
And now that battle for sameness is coming for our most basic drives. What makes us men and what makes us women. What we value in each other. The left seeks the destruction of our innate values so something more "equal" can be erected in their place.
~Written by Courtney Kirchoff
Dick's Sporting Goods Hired Gun Lobbyists to Push for Gun Control
Posted: 02 May 2018 02:57 PM PDT
Dick's lived up to its name when it stopped selling certain guns in a grand political gesture (see Dick's Sporting Goods Caves, Will Stop Selling 'Assault Style' Rifles). Their anti-gun spazz fest doesn't stop there though. Reportedly, the store also hired three lobbyists to push for gun control. Sounds like a bad business move for a store selling the boom booms, but we're beyond reason here.
Take a look-see at the details.
The lobbying records show Dick's hired two Democrats and one Republican from Glover Park Group, a DC-based government affairs firm, for "[l]obbying related to gun control." No other policy issues were listed in the disclosure form filed by the firm. The disclosure forms show Dick's pro-gun control lobbying effort began official on April 27, 2018. The official registration form noting Dick's retention of Glover to push for gun control was filed on Monday morning.

The three lobbyists tapped by Dick's to push for gun control are listed by name in the federal disclosure forms, which are required by the Lobbying Disclosure Act of 1995 to be filed quarterly: Joel Johnson, who worked for both President Bill Clinton and Senate Democrat leadership; Andrew King, who worked for Sen. Lindsey Graham (R-S.C.); and Christina Brown, a former staffer for Sen. Bob Casey (D-Pa.).
Pardon my pun, but those seem like big guns for a sporting goods chain. There's a serious agenda afoot. In case all their other feel-good moves didn't clue you in. Now we know back when Dick's CEO Ed Stack harped on about congress needing to "do something" about guns, he really meant "do something at the behest of my hired minions."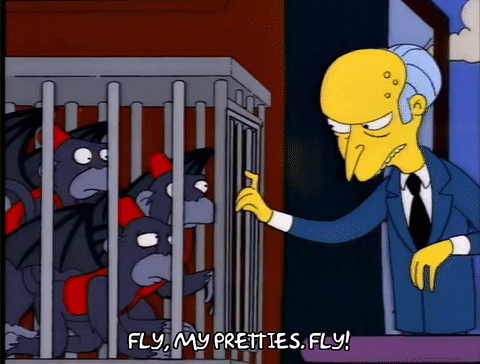 Maybe Dick's has a beef with inanimate objects. I find myself wishing to ban desks on which I've stubbed my toe repeatedly. Perhaps their CEO once stepped on a loaded gun (worse than a lego). Perhaps major toe ouchies are fueling his raging anti-gunnery. We've all been there.
Regardless, if you bought a gun from the limited selection at Dick's, your money helped fund efforts to destroy your rights. "Sorry not sorry," chortles Ed Stack as he funnels more of his customers' money to gun control campaigns.
We've said it aplenty but it bears repeating: businesses have the right to sell or not sell what they please. Customers should also know this business' hatred of their Second Amendment right runs deep. Dick's Sporting Goods wants America to think their company very noble for refusing to sell weapons to young people. However, profiting off the people you intend to gip isn't very noble. Especially when using those profits to do the gipping.
We leave these issues up to the market to handle. I get the feeling Dick's will be handled in record time. Even the courtesans will be blushing.
NOT SUBSCRIBED TO THE PODCAST? FIX THAT! IT'S COMPLETELY FREE ON BOTH ITUNES HERE AND SOUNDCLOUD HERE.
Woman Will Be Forced to Give Birth in Prison After Using LEGAL Gun to Protect Infant Daughter
Posted: 02 May 2018 12:41 PM PDT
We Americans often sadly shake our heads at the poor sods across the pond who aren't hashtag blessed with self-defense rights (see Cookie Monster is the Spokesman for Knife Control in England). However, our own right to protect ourselves with guns is under constant leftist attack. Now many American gun owners face a web of unconstitutional legal challenges. Which brings us to this whopping injustice.
An activist and mother has been imprisoned for using a legal gun to protect herself and her family:
Siwatu-Salama Ra is a 26-year-old black mother who watched in horror as an angry assailant—a neighbor with whom Ra had a dispute—deliberately crashed her vehicle into Ra's car while Ra's two-year-old daughter was playing inside. Ra removed her unloaded, legally purchased handgun from the glove box and brandished it, scaring the neighbor off.

The assailant, Channel Harvey, was never charged. Ra was arrested for felonious assault. She is now serving a mandatory two-year-sentence, even though Michigan is a Stand Your Ground state and Ra was clearly defending her family on her own property.

Ra is pregnant, and she is expected to give birth in prison.
Detroit police granted the assailant automatic victim status in a dispute. So, allegedly, because Harvey approached the cops before Ra, she gets preferential treatment. There are also serious concerns about how the jury dismissed Ra's self-defense explanation, denying her right to a fair trial. Meanwhile, Harvey's story changed as she added in major details she "forgot" to include in her original police report. Like how she smashed Ra's car into oblivion. Oversight.
This shart-storm was made worse by governmental shortcomings. Now, Siwatu-Salama Ra will give birth in prison. She will miss out on two years of her children's lives. All for lawfully protecting herself and her family with a legal weapon. Congratulations to you supposed champions of victims, leftists.
Black Lives Matter has voiced their support for Ra. So credit where due. But in general, the greater left should celebrate this injustice. Stick with me here. Punishing people for defending themselves is the world leftists dream about. Where only the state is armed. Where only the state can decide who and what gets defended. Where mothers like Siwatu cannot protect their daughters from maniacs. Only the state is allowed to protect and defend those they choose to protect and defend.
Those of us on the right think otherwise. You have the right to defend yourself from those who seek you harm. The end.
The idea of a "safe" gun-free world is a myth. Speaking of gun control myths:
NOT SUBSCRIBED TO THE PODCAST? FIX THAT! IT'S COMPLETELY FREE ON BOTH ITUNES HERE AND SOUNDCLOUD HERE.
Homeless Man Breaks into CA Governor's Mansion
Posted: 02 May 2018 12:06 PM PDT
A homeless man broke into Governor Jerry Brown's Sacramento pad last month, thinking the place would be wide open due to Brown's love of open borders. At least that's what it seems like Steven Seely, said homeless man, is saying. Addicted to meth but woke enough to pay attention to current politics, Seely was startled by a saber-tooth tiger in a dumpster. So he busted into the governor's mansion to flee the kitty. He (or she) who has not barged into a mansion after hearing growling cast the first stoner.
From KCRA:
In a jailhouse interview, Steven Seeley, 51, said he ran inside Gov. Jerry Brown's home April 19 through an unlocked side door after being frightened outside.

"He's an open-door policy kind of guy, so I figured the door would be unlocked, or else I wouldn't have ran over there if I thought the door would be locked," Seeley said.
A fair assumption. This coming from a man whose cultural hero is Walter White. Nevermind Seely was running from a trashy feline. He thought he'd get sanctuary in Jerry Brown's posh pad because Brown's an "open-door policy kind of guy."
Steven Seely says he still heard the menacing kitty growls, so he busted out of a window to get away. Or that's how he got into the mansion? Not sure.
CHP confirms a window was broken on the first floor of the home. In addition to trespassing, Seeley was also charged with felony vandalism and a probation violation after being treated at a local hospital for injuries suffered while jumping out of the window.
Seely was charged with trespassing on the property which was not his, despite fearing he may be chased like he's a laser pointer. Devoured then tossed aside like ill placed kitty litter.
Kind of hypocritical of Brown, considering Jerry Brown thinks California, property which is not his but has been charged with, should be freely available to people who do not belong there. Related California Sheriff Fights Sanctuary State Status. Makes Inmate Release Dates Public.
All we're asking, as many Californians are asking, is that we treat America like the Governor of California treats his mansion: keep the trespassers out, capture those who trespass, and put them back where they belong. Regardless of why they're trespassing. Fair?
NOT SUBSCRIBED TO THE PODCAST? FIX THAT! IT'S COMPLETELY FREE ON BOTH ITUNES HERE AND SOUNDCLOUD HERE.
High School Students to Have a PRO-GUN Walkout
Posted: 02 May 2018 10:30 AM PDT
Who knew Isaac Newton's "For every action, there is an equal and opposite reaction" would apply to political and cultural discourse just as much as it applies to physics. In reaction to the Parkland Cast of High School Musical 7: Oops We Did it Again, a student is asking for a national school walk out in support of the Second Amendment. Take it away, Will Riley:
From Fox News:
Some 400 schools are expected to participate in walkouts at 10 a.m. for 16 minutes, Will Riley, the high school senior who organized the national Stand for the Second demonstrations, told Fox News.

Riley, an 18-year-old who attends Carlsbad High School in New Mexico, thought media coverage of the school walkouts following the Parkland high school massacre "depicted a united front from my generation and for my generation" in support of more gun control.
But as we've seen in politics, people cannot be so easily grouped into monoliths which all think the same. Echoing each other's talking points as if they're but drones marching in unison like The Borg. Or feminists screaming about the patriarchy. Beauty standards. Combs.
The response to the walkouts has been "overwhelmingly positive" from other students, Riley said. But he does expect some pushback from schools — including ones that hosted and "encouraged" the gun control demonstrations, he said. For that, Riley said he hopes to put students in touch with lawyers "if they are being unfairly targeted for viewpoint discrimination by schools."
Leftists may scream the shrillest and stomp the loudest, but they're far from occupying the majority. What Riley is saying about "overwhelmingly positive" is anecdotal, yes, but Riley's pro-gun march is more in line with American values than Hoggermeyerweiner's Dastardly Gang of Dimwitted Tweens. We have evidence proving my assertion:
The real question is will the pro-gun walkout get near the attention as the #MarchForOurLives protests? Will the pro-gun walkout have Hollywood speakers and wall-to-wall media coverage? Rhetorical questions all.
Now, is another march the answer? Probably not. It's symbolic in nature just like the March for Our Lives. But at least Riley is trying to disrupt the narrative.
NOT SUBSCRIBED TO THE PODCAST? FIX THAT! IT'S COMPLETELY FREE ON BOTH ITUNES HERE AND SOUNDCLOUD HERE.
New Jersey Teacher's Union President Will "Bend the Truth," Cover Up Child Abuse
Posted: 02 May 2018 08:53 AM PDT
With all the terrible cable news reporting, I figured Project Veritas would have gone with another media exposé. Or maybe one documenting the biases at social media giants like Facebook and Twitter. They really zagged with this new video on the New Jersey teacher's union. Not that teacher's unions aren't easy targets (see Video: Head of the NEA Claims that Donald Trump is 'Scaring Children to Tears!' and Violent 'By Any Means Necessary' Antifa Sect Run by Public School Teachers). But this video is pretty damning.
What you're about to see is a man who is a union president, with a PHD, A LEADER; not working for children like the sign above his head says, but working to what he calls, "Bend the truth" and hide a potential crime.

In this undercover investigation, Hamilton Township Education Association President David Perry details the steps the teachers union would take to protect a teacher who physically abused and threatened middle school students from losing their job.

Dr. Perry says he would misrepresent the events of altercations between teachers and students by back-dating reports and instructed the teacher to not tell anybody about incidents with students.
Remember, it's never just ONE Project Veritas video.
Drip…drip…drip…
Does it seem to anyone else like teachers have a problem abusing children? Yet teachers are also a protected class of people for the left. No, we're not saying all teachers are abusing or molesting their students. But there does seem to be a culture where student abuse is covered up, excused, and therefore condoned. Again, not everywhere, but a growing trend.
How soon before leftists in general, and leftists in Hollywood especially, shine a spotlight on teacher abuse? Asking for a friend.
After 108, Boy Scouts to Get New Name After as Girls Join Group
Posted: 02 May 2018 08:04 AM PDT
You had to see the name change coming. We've even joked about it (see Boy Scouts Ban Water Guns. Soon Becoming Girl Scouts… and Boy Scouts Will Now Admit Girls). But after 108 years, the organization will now be known as Scouts BSA.
For 108 years, the Boy Scouts of America's flagship program has been known simply as the Boy Scouts. With girls soon entering the ranks, the group says that iconic name will change.

The organization on Wednesday announced a new name for its Scouts program: Scouts BSA. The change will take effect next February.

The parent organization will remain the Boy Scouts of America, and the Cub Scouts — its program for 7- to 10-year-olds — will keep its title, as well.

But the program for 11- to 17-year-olds — will now be Scouts BSA.
That's not the only change to accommodate girls. The uniforms are going to have more glitter on them. BSA is adding new merit badges like "Friendzone" and "Spin Class." Also, the Scout Jamboree is being replaced with a Grey's Anatomy marathon. I think these are jokes. For now. Honestly, it's hard to tell in 2018.
Here's a question: what's so wrong with female only safe spaces and male only safe spaces? Wasn't it the left who said we needed safe spaces? So now the gender wars have disintegrated those sacred places men had and women had. How has this made us happier?
You are subscribed to email updates from Louder With Crowder.
To stop receiving these emails, you may unsubscribe now.
Email delivery powered by Google
Google, 1600 Amphitheatre Parkway, Mountain View, CA 94043, United States