---
Sazka Group acquires Croatian gaming operator SuperSport
Posted: 02 May 2018 02:01 PM PDT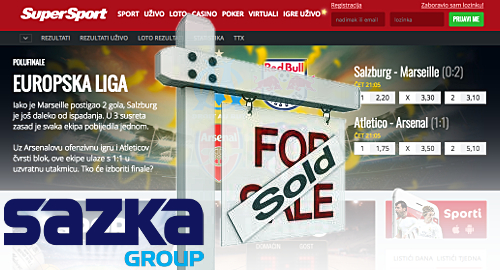 Czech Republic gaming operator Sazka Group has acquired Croatia's largest sports betting operator SuperSport.
Last Friday, the Sazka Group announced that it had bought a controlling stake in SuperSport, Crotia's leading online and land-based sports betting operator in revenue terms. The price Sazka paid to SuperSport owner Danko Ćorić to complete the transaction wasn't disclosed.
Sazka Group CEO Robert Chvátal celebrated the acquisition as a way to "gain access to an attractive market" while also strengthening Sazka's position "in the dynamic sports betting sector via the internet."
SuperSport began life in 2000 and quickly established itself as a major player in Crotia's legal gaming market with over 300 retail betting shops and an online sportsbook. An online casino site launched in 2016, and the market's first locally licensed online poker site followed in 2017. The company has a payroll of roughly 1k staff and its Croatian betting license is valid until 2025.
Local media reported that SuperSport generated annual revenue of HRK400m (US$64.5m) and a net profit of HRK170m in its most recent results, although this was down from the HRK480m in revenue the company generated in 2014.
SuperSport has reportedly been shedding market share to local rival Prva Sportska Kladionica, an offshoot of Hattrick Sports, which was acquired by Sazka's Czech rival Fortuna Entertainment Group in 2017 for €135m.
The Sazka Group's existing portfolio includes the Sazka lottery and betting operations in the Czech Republic, as well as significant stakes in Italy's Lottoitalia, Austrian Lotteries, Casinos Austria and Greek betting and lottery operator OPAP.
Sazka Group revenue hit €1.13b in 2017, 177% higher than the year before, primarily due to the consolidation of OPAP's operations for the entire year. Earnings rose a similarly extravagant 165% to €353.4m while after-tax profit gained 105% to €189.5m.
The post Sazka Group acquires Croatian gaming operator SuperSport appeared first on CalvinAyre.com.
Imperial Pacific suing Vegas gambler for unpaid $747k marker
Posted: 02 May 2018 12:56 PM PDT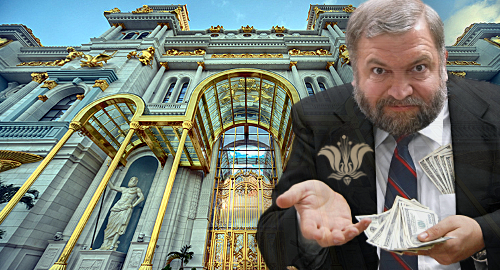 Saipan casino operator Imperial Pacific International Holdings (IPI) is suing a Las Vegas gambler over an unpaid casino marker.
On Wednesday, the Saipan Tribune reported that IPI had filed a lawsuit against Las Vegas resident Patrick Sun for unpaid gambling-related loans totaling $747k. The company has requested a jury trial and is seeking payment of the principal plus interest (24% per annum), costs and fees.
According to the lawsuit, Sun visited IPI's temporary casino Best Sunshine Live in June 2017, originally establishing a $1m line of credit at the casino before requesting and receiving an increase to $2m. Sun left Saipan on June 9, 2017 still owing the casino $447k.
Sun returned to Saipan in early July 2017, just days before IPI's new permanent gaming venue was to open, and borrowed an additional $300k from the company. Sun returned home on July 5, with his total outstanding sum now $747k, and ultimately defaulted on both loans.
IPI is notorious for routinely writing off hundreds of millions of dollars in uncollectable VIP gambling debts, given that most of IPI's gambling whales are assumed to hail from China, where gambling debts are legally unenforceable.
The difference in this case is that Sun is a US resident, and Saipan is located in the Northern Mariana Islands, a US Commonwealth, meaning Sun's debt is legally recognized by the courts. IPI is being repped by Catherine J. Cachero of the Marianas Legal Strategy Group.
Unlike most Asia-Pacific casino operators, IPI has for the most part avoided deals with junket operators aka gaming promoters, preferring instead to deal directly with VIP gamblers it (presumably) has thoroughly vetted ahead of time.
Saipan regulators have so far approved only a single junket operator, despite receiving over a dozen other junket license applications. IPI's recent annual report to shareholders notes that this junket currently handles "a minor operation" of IPI's VIP clients.
However, IPI's report also indicated that the company expects to "commence collaboration with gaming promoters after they are granted junket operator licenses to operate on the island of Saipan." IPI added that Saipan's low-tax regime will allow IPI to offer "very competitive commission rates" to entice junket interest … and maybe let someone else worry about debt collecting for a change.
The post Imperial Pacific suing Vegas gambler for unpaid $747k marker appeared first on CalvinAyre.com.
SJM Holdings profit jumps one-quarter on mass market strength
Posted: 02 May 2018 10:51 AM PDT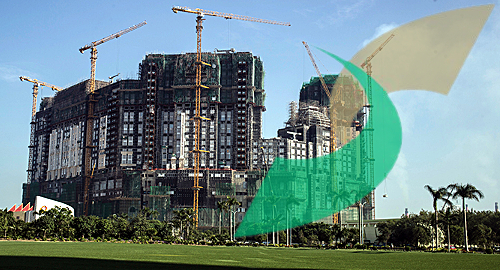 Macau casino operator SJM Holdings started 2018 off on the right foot, posting profits more than one-quarter higher than the year before.
Figures released Wednesday show the Hong Kong-listed SJM's gaming revenue rising 6.7% year-on-year to HK$8.4b (US$1.07b) in the three months ending March 31. Adjusted earnings improved 17% to HK$987m while profit shot up 25.8% to HK$730m, mainly due to a surge in mass market gaming at SJM's self-promoted casinos.
The mass market table games segment, which is traditionally more profitable than the junket-led VIP segment, reported revenue rising 9.5% to HK$5.74b. SJM's average number of mass tables in Q1 rose by 42 to 1,417. Slots revenue was up 14.6% to HK$294m, with the average number of slots in action during Q1 rising by 151 to 2,700.
The VIP segment reported rolling chip turnover rising nearly 13% but VIP win rate slipped 0.39 points to 2.74%, pushing VIP revenue down 1.1% to HK$4.88b. SJM's average number of VIP tables in Q1 fell by 31 to 284.
SJM's non-gaming revenue remains something of an afterthought, adding a mere HK$187m to the pile. However, hotel occupancy at SJM's flagship Grand Lisboa property improved nearly four points to 97.2% in Q1.
SJM's share of the overall Macau gaming market, which fell to a record low 16.1% in FY17, slipped even lower to 14.7% in Q1, down from 16.7% in the same period one year ago. Regardless, SJM CEO Ambrose So said the company was "very pleased" with the "material increases" in earnings and profit.
The company wasn't generous with updates on its in-development Grand Lisboa Palace property on Cotai (pictured), saying only that the company "continued to make progress" on the venue's construction in Q1. Last month, So said he expected a year of "major breakthroughs" on the oft-delayed project, but analysts continue to insist the property may not open until late 2019 or early 2020.
SJM bid goodbye to its aging founder/chairman Stanley Ho last month, and the vacant seat was occupied by Stanley's daughter Daisy Ho, while two other longtime execs were named co-chair and So was named vice-chair.
The post SJM Holdings profit jumps one-quarter on mass market strength appeared first on CalvinAyre.com.
Pinnacle withdraws UK online gambling license application
Posted: 02 May 2018 10:05 AM PDT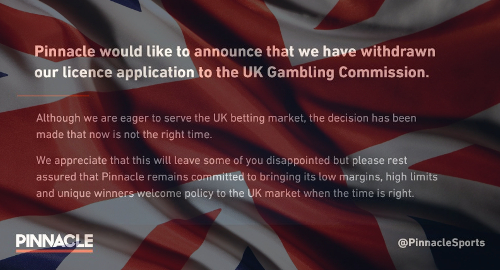 Online bookmaker Pinnacle has rethought its plan to enter the UK's regulated online gambling market.
On Tuesday, Pinnacle's official Twitter feed announced that the company had "withdrawn our license application to the UK Gambling Commission." The company said that while it remained "eager to serve the UK betting market, the decision has been made that now is not the right time."
The company went on to say that it recognized the disappointment it was bringing to potential UK customers but assured punters that "Pinnacle remains committed to bringing its low margins, high limits and unique winners welcome policy to the UK market when the time is right."
Pinnacle's UK license application had been listed as 'pending' on the UKGC website for some time now, and the specific cause for the delay remains unknown. The company had previously expressed optimism regarding a 2017 launch for its UK-facing site, but it now appears that Pinnacle didn't expect any regulatory breakthroughs anytime soon.
Pinnacle (under its previous incarnation Pinnacle Sports) withdrew from the UK market in 2014, but assured its UK customers at the time that it would be back "should we obtain a British gambling license in the future."
At the time of its UK withdrawal, the Curacao- and Malta-licensed Pinnacle had already submitted its license application to the UKGC. The following year, Pinnacle changed ownership, and the new team made "expansion into regulated territories" a key plank of its business strategy.
Pinnacle appears to have shifted its focus to its new B2B sportsbook platform technology division, Pinnacle Solution, which the company unveiled last week. The company reportedly hopes to be able to market Pinnacle Solution to US companies looking to take advantage of any favorable shift in America's sports betting laws.
The post Pinnacle withdraws UK online gambling license application appeared first on CalvinAyre.com.
Paddy Power Betfair Q1 dragged down after fleecing bettors in Q4
Posted: 02 May 2018 09:18 AM PDT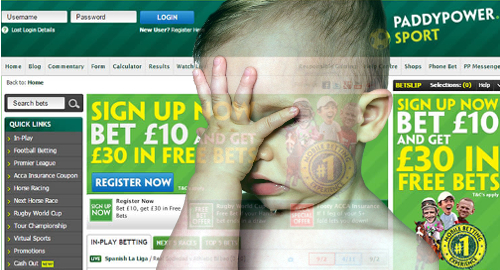 UK-listed gambling operator Paddy Power Betfair (PPB) is expressing regret for having taken bettors to the cleaners in Q4 2017, leaving them with nothing to wager during Q1 2018.
On Wednesday, PPB released a trading update covering the first three months of the year, during which revenue fell 2% year-on-year to £408m, underlying earnings (factoring out one-offs) fell 8% to £102m and underlying operating profit slipped 12% to £80m.
Retail sports betting stakes at Paddy Power betting shops were down 9% to £415m while online sports handle fell 10% to £1.28b.
PPB claimed that the sports segment suffered from "very strong gross win margins in Q4 2017," and this affliction "was compounded by bookmaker friendly results in January and February," apparently leaving punters with zero discretionary income at their disposal. A raft of weather-related racing cancellations didn't help.
Overall sports revenue was down 2% to £319m, with non-Australian online revenue down 1% to £161m and retail off 8% to £52m. PPB claimed the online sports revenue decline was largely due to weakness in its Paddy Power brand, offsetting unquantified growth in its Betfair brand.
Overall online revenue was down 2% to £219m, partially sunk by a 7% decline in Betfair's exchange betting revenue. PPB claimed that the racing cancellations hit the exchange particularly hard, as did some "high-value customer charges." Overall retail revenue was down 4% to £79m.
Overall gaming revenue was flat at £90m, as online gaming's 4% decline to £58m was offset by retail gaming's 5% rise to £27m. Given the expected reductions in maximum stakes at retail fixed-odds betting terminals, PPB cannot rely on this segment to carry the load much longer.
The Australia-based Sportsbet online betting operation saw its revenue fall 2% to £83m (up 6% in local currency) based on adverse sports results. PPB's US division (the TVG race betting business and Betfair's New Jersey online casino) broke the mold, rising 10% to £23m.
PPB projected its full-year 2018 underlying earnings to come in between £470m and £495m, assuming no new point-of-consumption taxes in Australia. However, that number could shrink if PPB decides to take advantage of any favorable change in US sports betting laws.
Banking on the theory that a magician's best friend is distraction, PPB used its trading update to announce plans for a £500m share buyback program, which the company hopes will transpire over the next 12 to 18 months. But investors were unimpressed, pushing the stock down over 6% on the day.
The post Paddy Power Betfair Q1 dragged down after fleecing bettors in Q4 appeared first on CalvinAyre.com.
Connecticut lawmakers, Indian tribes lock horns over sports betting control
Posted: 02 May 2018 07:38 AM PDT
Connecticut lawmakers and the tribal operators of Foxwoods Resort Casino and Mohegan Sun are at loggerheads over who will be in charge of sports betting operations once it is legalized in the state.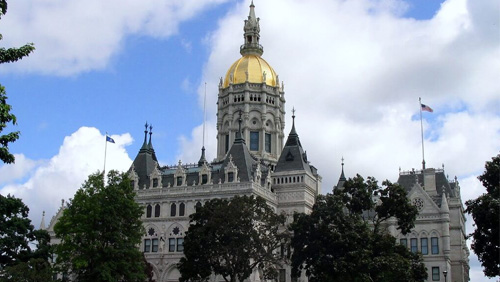 The Mashantucket Pequot and Mohegan tribes argued that they have the exclusive right over the conduct of sports betting in the state as provided under the tribes' current agreement with Connecticut, according to the Hartford Courant report.
They also reminded lawmakers of the legal opinion penned by Attorney General George Jepsen, which cautioned legislators to "carefully consider a number of factors before legalizing sports wagering."
Jepsen opined that the tribes will argue "that a state law permitting sports wagering in Connecticut may violate the exclusivity provisions" of their tribal gaming compacts.
To be clear, both tribes are in favor of legal sports betting. What the tribes don't approve of is allowing off-track betting operators to get a slice of the sports betting revenue pie. The Mashantucket Pequots insist that "sports betting is a commercial casino game" and therefore "falls within the exclusivity granted to the tribes under the current agreement."
"If the legislature authorizes sports betting in a manner that constitutes a video facsimile or video game of chance, such an authorization would lift the moratorium under the tribal-state gaming compacts," the Mashantucket Pequot letter stated, according to the news outlet.
The Mohegans were more level-headed, noting how both parties worked out their differences to come up with a win-win solution for the tribes and state.
However, Connecticut Lawmakers stood firm that they wouldn't let the tribes take control of sports betting. House Majority Leader Matthew Ritter pointed out that the tribes couldn't claim control over sports betting using the agreement since betting was never contemplated when the compact was signed.
It was clear that the agreement only provided that the tribes would be the sole operators of video slot machines, and not over other forms of gambling.
"Here we are 26 years later and they're raising it for the first time," Ritter said. "I've heard and read better legal arguments than that one."
Rep. Vinnie Candelora said that the tribes were being "a bit disingenuous and probably going to far" when they insisted on their sole right to sports betting, while House Speaker Joseph Aresimowicz thumbed down the tribes' planned monopoly.
"We can essentially walk down there and say slots are turned off, nobody wants to do that, the tribes will be a part of any gaming activity we do in the state of Connecticut," Aresimowicz told Eyewitness News 3.
Like other states, Connecticut has been rushing to pass a bill that would allow sports betting in the event that the U.S. Supreme Court decides to strike down the Professional and Amateur Sports Professional Act of 1992.
Connecticut lawmakers hope to raise $40 to $80 million a year from betting to replenish the state coffers. A bill seeking to legalize sports betting in Connecticut has gained momentum since March after receiving support not only from the tribes but also from the Connecticut Lottery Corp.
The post Connecticut lawmakers, Indian tribes lock horns over sports betting control appeared first on CalvinAyre.com.
Playtech makes $25,000 donation to Barbuda's 'Project Home' initiative
Posted: 02 May 2018 07:04 AM PDT
Gambling software development company Playtech has gone the extra mile—more than 3,900 miles to be exact—for residents of Antigua and Barbuda, who are still suffering from the havoc caused by Hurricane Irma.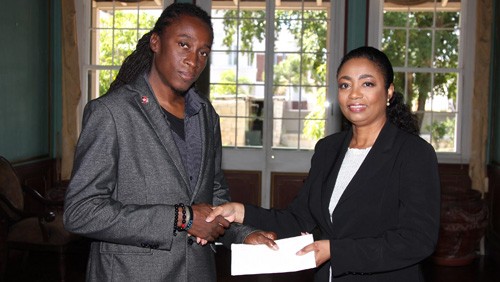 Nigel Pigott, general manager of the Isle of Man-based gambling company, visited Antigua and Barbuda last week to personally hand over a check for $25,000 donation to Lady Sandra Williams at the Government House.
The money will go towards a Halo Foundation initiative, called "Project Home," whose goal is to supply furniture and equipment in homes across Barbuda that have been destroyed in the wake of Hurricane Irma.
"It is our civic and moral duty to help each other as much as we reasonably can, especially when it comes to losses that affect so many aspects of livelihood," Pigott said in a statement coursed through the Halo Foundation.
For her part, Lady Williams said Halo will be working closely with the Barbuda Council, the Waitt Foundation, Samaritan's Purse and other charitable causes to ensure that the distribution of supplies is executed as smoothly and as equitably as possible. Status reports will also be provided to the Ministry of Barbuda Affairs at different project milestones, according to Lady Williams.
Founded in 2014, Halo Foundation is a non-profit organization created by Antigua and Barbuda Governor General Sir Rodney Williams and Lady Sandra Williams "to bring greater attention to the social welfare needs of the less fortunate citizens" of the sovereign state.
An estimated 1,800 residents in Barbuda were left essentially homeless in September after the island was devastated by Irma's Category 5 fury, which flattened 95% of the island's structures. Unlike the region's other islands that suffered Irma's full fury, Barbuda has no major European power behind it to bail it out, leaving its government to seek help from the international community at large.
Among the first to join the relief effort was the Calvin Ayre Foundation, which has pledged to match all online gambling industry donations to Barbuda's relief efforts up to $1 million. The foundation has already donated $275,000 to Barbuda relief operations, in addition to the $1 million that Calvin Ayre has already personally pledged to the relief effort.
Meanwhile, the Consulate General of Antigua and Barbuda in Miami has also set up the Official Barbuda Relief Fund with a fundraising goal of $100,000. The funds raised will be put toward immediate relief, including food, water, medicine, baby formula, clothing and building materials.
The post Playtech makes $25,000 donation to Barbuda's 'Project Home' initiative appeared first on CalvinAyre.com.
City council backs Landing International's Philippine casino bid
Posted: 02 May 2018 06:59 AM PDT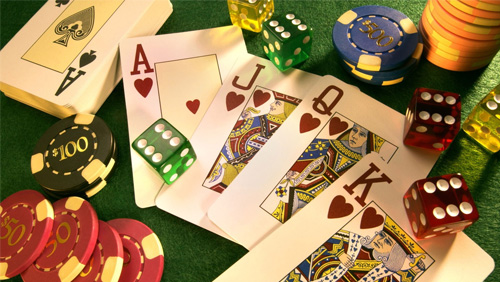 Hong Kong-listed casino investor Landing International Development Ltd. has secured the much-needed approval of a local council for the development of its "integrated leisure and entertainment resort" in the Philippine state capital.
In a regulatory filing, Landing announced the Paranaque City Council has granted their request "to develop and operate an integrated resort" in Philippine Amusement and Gaming Corporation's (PAGCOR) Entertainment City.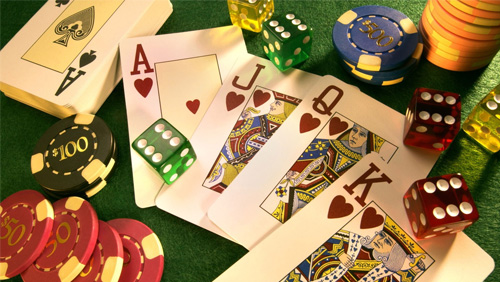 Securing the city council's approval, however, is just the beginning of a very long and tedious process of getting a provisional license from PAGCOR.
Casino operators wanting to launch an integrated resort in the Philippines have to first secure a provisional license from the state regulator before it can be granted with a Notice to Commence Casino Operations, and then, eventually, a regular casino gaming license.
PAGCOR explained that operators need to submit a Letter of Intent, a Certificate of No Objection from the local government, a minimum investment commitment, and other initial documentary requirements in order to get a provisional license.
Upon securing a provisional license, PAGCOR said operators need to submit all the requirements for a regular casino gaming license, including a minimum investment commitment of $1 billion.
Landing confirmed it is "still in the process of applying for other approvals required to develop and operate the Integrated Resort, and these may or may not be granted."
It is too early to tell whether the support given by the Paranaque City Council will add weight to their campaign to get in the Philippine gambling market, especially since Philippine President Rodrigo Duterte has ordered a moratorium on the issuance of casino licenses.
However, Landing managed to submit its application before the January 13, 2018 moratorium on integrated resorts, and way before PAGCOR chair Andrea Domingo expressed the government's apprehension toward adding another integrated resort in Entertainment City.
Domingo confirmed that Landing has already presented to the board their integrated resort plans but she already informed the casino operator to secure a clearance from the Office of the President.
The post City council backs Landing International's Philippine casino bid appeared first on CalvinAyre.com.
Zitro will serve the asian markets directly
Posted: 02 May 2018 06:00 AM PDT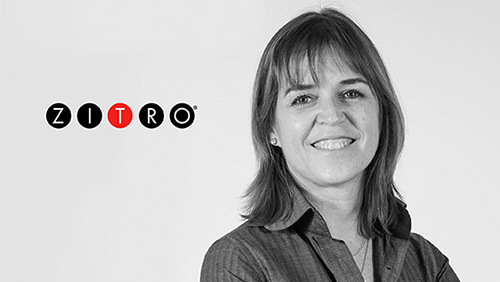 Zitro will serve the Asian markets directly. In recent years, the commercial activity of Zitro in Asia was mainly focused on the market of Bingo Video venues in the Philippines. Today, with the rapid growth of the Bryke video slots product range, the company's aspirations in the Asian market are much bigger. With Bryke, Zitro now has gaming machines also for casinos in the region. To more effectively deploy its new and powerful product range, Zitro increases its investment in the Asian market, directly assuming the commercialization and technical service of its products in all jurisdictions of the Asian Continent.
Sebastian Salat, CEO of Zitro, said that "at Zitro we feel prepared to compete in Asia with our gaming machines, and within the momentum our company is living, we want to give direct service to our customers. This way, we can be closer to them and better understand their needs, with the goal to spread the word of the spectacular value proposition that Zitro has prepared for operators in the region.  Our Regional Sales Manager for EMEA and Asia, Nadège Teyssedre, will be present at the next G2E Macau event. "
Nadège Teyssedre, Regional Sales Manager for EMEA and Asia, has said that "in addition of offering Video Bingo operators a renewed library of games for their venues, Zitro is now ready to supply proven profitable video slots to the Asian casinos. Our team based in Manila, has been endowed with human and technical resources to guarantee an impeccable technical service, and G2E Macau is an excellent opportunity to personally inform our customers of Zitro's firm commitment with the Asias market. "
For more commercial information about Zitro in Asia, please contact us at Sales.Asia@zitrogames.com
The post Zitro will serve the asian markets directly appeared first on CalvinAyre.com.
Asia Gaming Tree Reunion Party moves to Wednesday, 16 May
Posted: 02 May 2018 05:57 AM PDT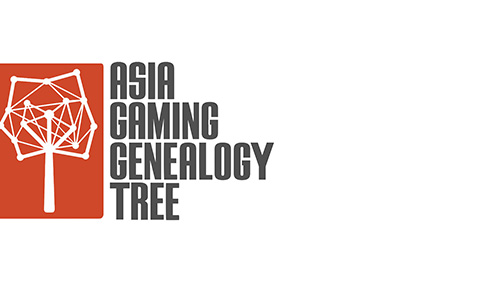 May 2, 2018 – MACAU: The date for the Asia Gaming Tree Reunion Party has changed to Wednesday May 16, 2018 – at the St. Regis Macao, joining forces with the famous 'Suppliers Network Cocktail Party', held each year during G2E Asia week.
The Asia Gaming Tree Reunion Party will be a fun and engaging night, focused on an evening of casual entertainment, catching up with old friends and lots of laughs.
First stop on the night is the Suppliers Network Cocktail Party, where everyone is invited to come stay & play from 5:30pm at The Manor, St. Regis Macao.
Party goers can catch up with old and new friends, and wind down after a long day at the show.
Second stop, AGB invites you to take a trip down memory lane at the Asia Gaming Tree Inaugural Reunion Party, which starts at 8pm at St. Regis Macao.
Friends from the industry will come together to share funny anecdotes from days past, and maybe we'll have a laugh over some good old fashion roastings.
For all those in Macau during show week, Wednesday, 16th May is a night not to be missed. Join us for free-flowing beer, wine, and lots of laughs.
More information can be found on our facebook page here.
The post Asia Gaming Tree Reunion Party moves to Wednesday, 16 May appeared first on CalvinAyre.com.
You are subscribed to email updates from CalvinAyre.com.
To stop receiving these emails, you may unsubscribe now.
Email delivery powered by Google
Google, 1600 Amphitheatre Parkway, Mountain View, CA 94043, United States