---
Hainan's 'cashless casinos' could return following court ruling
Posted: 01 May 2018 01:02 PM PDT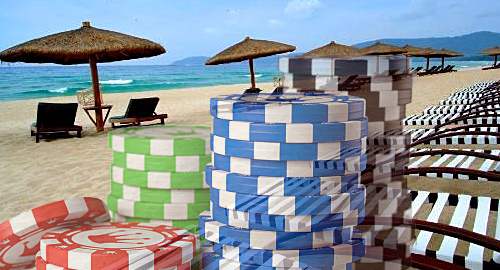 The shuttered 'cashless casinos' in the Chinese island province of Hainan could be making a comeback following a recent court ruling.
About four or five years ago, resort operators on the island of Hainan launched so-called 'cashless casinos,' which resembled a standard casino gaming floor except all of the table winnings were paid in credits that could only be redeemed for non-gaming amenities at those same resorts.
The local authorities were quick to crack down on these cashless casinos, despite operator claims that they were part of a government-approved pilot program that would ultimately lead to real-money casinos on Hainan.
In February, the Intermediate People's Court of Hainan overturned a lower court's ruling stemming from the cashless casino fiasco that resulted in jail time for four staff members of the Mangrove Tree Resort. The court found that "the facts of the original judgment were unclear and the evidence was insufficient" and sent the case back to the lower court for retrial.
Ben Lee, managing partner at gaming consultancy iGamiX, told iGamingTimes that the Hainan high court wouldn't have overturned the lower court ruling "without approval from Beijing." Lee noted that Hainan's tourism industry was overdeveloped and underutilized, and gaming reform was way of rewarding companies that invested in Hainan at Beijing's urging.
The intention behind Hainan's cashless casinos "was to invigorate the economy" but since other invigorating options had failed to move the needle, Beijing is "finally going to let them try this concept again. Online lotteries and sports betting are all part of this liberalization."
The high court ruling, coupled with Beijing's recent decision to permit sports lottery operations on Hainan, could lead to the launch of real-money casinos on Hainan, albeit not for another five or ten years. Lee predicted the cashless casinos would be trialed again for five years, but "between the fifth year onward to the tenth year, we think they may let the cashless casinos become full casinos."
Whatever transpires and however long it takes, Lee added that Beijing was anxious not to repeat its perceived mistakes in Macau, meaning western casino companies would likely be left on the outside looking in at Hainan's casino market.
The post Hainan's 'cashless casinos' could return following court ruling appeared first on CalvinAyre.com.
Novomatic enjoys record revenue in 2017 but profit slumps
Posted: 01 May 2018 10:24 AM PDT
Austrian gambling operator Novomatic Group enjoyed record sales in 2017 on the strength of its gaming operations division.
Figures released last week show Novomatic's overall revenue hit a record €2.53b in 2017, 11% higher than 2016's result. Earnings were flat at €586.8m but operating income fell by more than one-quarter to €209.8m and after-tax profit slumped nearly 61% to €61.4m.
The operating income decline was attributed to increased gaming taxes in Italy and betting terminal fees in Austria, exchange rate fluctuations and a host of one-offs, including preliminary work for the legally required conversion of all gaming devices in Germany this year, plus the "deterioration in the earnings position" of the Novomatic Lottery Solutions Group.
The gaming machine division reported revenue rising nearly one-fifth to €1.59b, while the gaming technology segment slipped 1% to €937m. Novomatic CEO Harald Neumann credited Spain as "a growth driver," with sales up 50% year-on-year, while Italy, the UK and Central & Eastern European markets also performed well.
The total number of Novomatic-operated gaming venues – including casinos, sports betting outlets and bingo facilities – rose to over 2,100 from 1,900 in 2016, increasing the total number of gaming machines in operation by 5k to 65k. The aforementioned tightening arcade laws in Germany reduced the number of leased gaming terminals by nearly 10k units to around 191k devices at the end of 2017.
The year was an active one on the acquisitive front, with Novomatic securing a majority stake in four Polish companies, including Novo Poland, which operates four small casinos in the country. Novomatic also acquired 100% of German arcade operator Casino Royal GmbH, as well as several smaller operators of gaming facilities in Italy, Spain and the Netherlands.
Following this acquisition spree, Neumann said management's focus was now on consolidating growth and increasing synergies "to optimize internal processes and structures on an international level."
Novomatic's worldwide staffing ranks swelled to 25,536 employees at the end of 2017, up from 23,849 at the end of 2016. Throw in Novomatic's two Swiss affiliates – ACE Casino Holding AG and Gryphon Invest AG – and the group's total staffing tops 30k.
The post Novomatic enjoys record revenue in 2017 but profit slumps appeared first on CalvinAyre.com.
Lottoland claims Aussie lottery & newsagents group lied to gov't
Posted: 01 May 2018 09:17 AM PDT
Lottery betting operator Lottoland is hoping to salvage its Australian operations by claiming its chief down under antagonist lied to the federal government.
On Tuesday, Lottoland Australia CEO Luke Brill called on the Australian government to review its proposed legislation banning online lottery betting, citing evidence that the group representing lottery newsagents "misled the public about its membership numbers."
Late last year, the Australian Lottery and Newsagents Association (ALNA) teamed with local lottery operator Tatts Group in a campaign designed to prohibit Lottoland from offering betting markets on lottery outcomes. Lottoland submitted to its state regulator's demands to halt wagering on domestic lotteries, but the federal government introduced legislation last month that would also ban betting on international lottery draws.
On Tuesday, Lottoland's Brill claimed that documents obtained from the Australian Securities and Investments Commission reveal that the ALNA's parent company was "facing financial ruin" and had misled the government into thinking the ALNA "represented the views of 4,000 newsagents nationally," when the group "has in fact only 707 paid members – about 80% less than claimed."
Brill claims this revelation "raises major questions about the true intent of ALNA and whether it has misled not just the Government and other MPs, but whether it has also misled the public." Brill claimed the ALNA had been "acting against the interests of newsagents by advocating for laws that would hand Tatts (now Tabcorp) an unprecedented monopoly," and urged the feds to "put a stop to the planned legislation and start listening to newsagents on the ground."
The ALNA responded with its own statement, slamming Lottoland's claims as "adding another string to their ruthless bow of propaganda and deception," while accusing Lottoland of having "twisted" the facts regarding the ANLA's membership ranks.
The ALNA claimed that it is "solvent and represents approximately 2,000-member small businesses. Any rumors to the contrary are unequivocally false and salacious." The ANLA says it has instructed its attorneys to "investigate all legal avenues" to punish Lottoland for "aggressively spreading defamatory rumors based on inaccurate and incomplete information."
ALNA further claimed that documents it submitted to the government "point to there being over 4,000 small businesses operating as lottery retailers whose customers have been impacted and misled" by Lottoland. But the ALNA didn't directly address Lottoland's claim of it having only 707 paid members.
Last month, the Newsagents Association of New South Wales and the Australian Capital Territory (NANA) said it remained open to discussing some form of revenue sharing with Lottoland for every bet they refer to the online betting firm. NANA expressed concerns about a Tatts/Tabcorp lottery monopoly having "enormous consequences for the news agents."
The post Lottoland claims Aussie lottery & newsagents group lied to gov't appeared first on CalvinAyre.com.
Macau extends gaming revenue growth streak to 21 months
Posted: 01 May 2018 08:16 AM PDT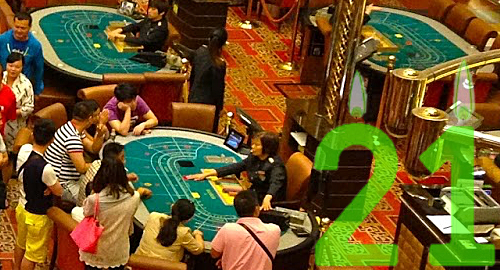 Macau casinos posted stronger than expected gaming revenue growth in April, traditionally the weakest of the year's first four months.
Figures released Tuesday by Macau's Gaming Inspection and Coordination Bureau (DICJ) show that the special administrative region's casino operators generated gaming revenue of MOP25.7b (US$3.2b) in April, a 27.6% improvement over the same month last year.
The strong April result exceeded analysts' expectations, despite having one fewer Saturday than April 2017. April's revenue also extends Macau's monthly revenue growth streak to 21 months, and brings the year-to-date total to MOP102.2b, up 22.2% from the same period in 2017.
Union Gaming analyst Grant Govertsen said April's strong performance was the result of solid gains in both the VIP and mass market gaming segments, and April's average daily revenue of MOP858m was on par with results seen during the most recent Lunar New Year and Golden Week holiday periods. Accordingly, Union Gaming bumped up its Q2 revenue growth forecast by two percentage points to 22%.
Macau's visitors aren't just gambling and going home, as the Macau Statistics and Census Service recently reported that Q1's tourist influx improved 9.2% year-on-year, pushing the average room occupancy rate to 88.8%, 6.3 points higher than Q1 2017. The occupancy gain is all the more impressive given that Macau's number of available guest rooms rose 6.3% year-on-year to 39k.
Not all is sunny and warm in Macau, as roughly 400 of the SAR's casino workforce used the annual May Day holiday to stage a protest for higher pay and better treatment. New Macau Gaming Staff Rights Association president Cloee Chao claimed that gaming employees' salaries had grown only 2.5% in the past two years while casino operators' revenue had grown 20%.
Chao further claimed that the gaming workers' salaries weren't keeping pace with inflation. Chao's group is pushing for a 6% salary bump, a guarantee of the same salaries for the same positions across the industry, and two months' bonus salary per year. The group also wants Macau to lift the exemption that casino VIP rooms currently enjoy from the SAR's smoking ban.
The post Macau extends gaming revenue growth streak to 21 months appeared first on CalvinAyre.com.
Posted: 01 May 2018 03:43 AM PDT
Viewed from the outside, Steve Wynn's ex-wife Elaine Wynn's crusade against some of Wynn's Board of Directors seems petty at first glance.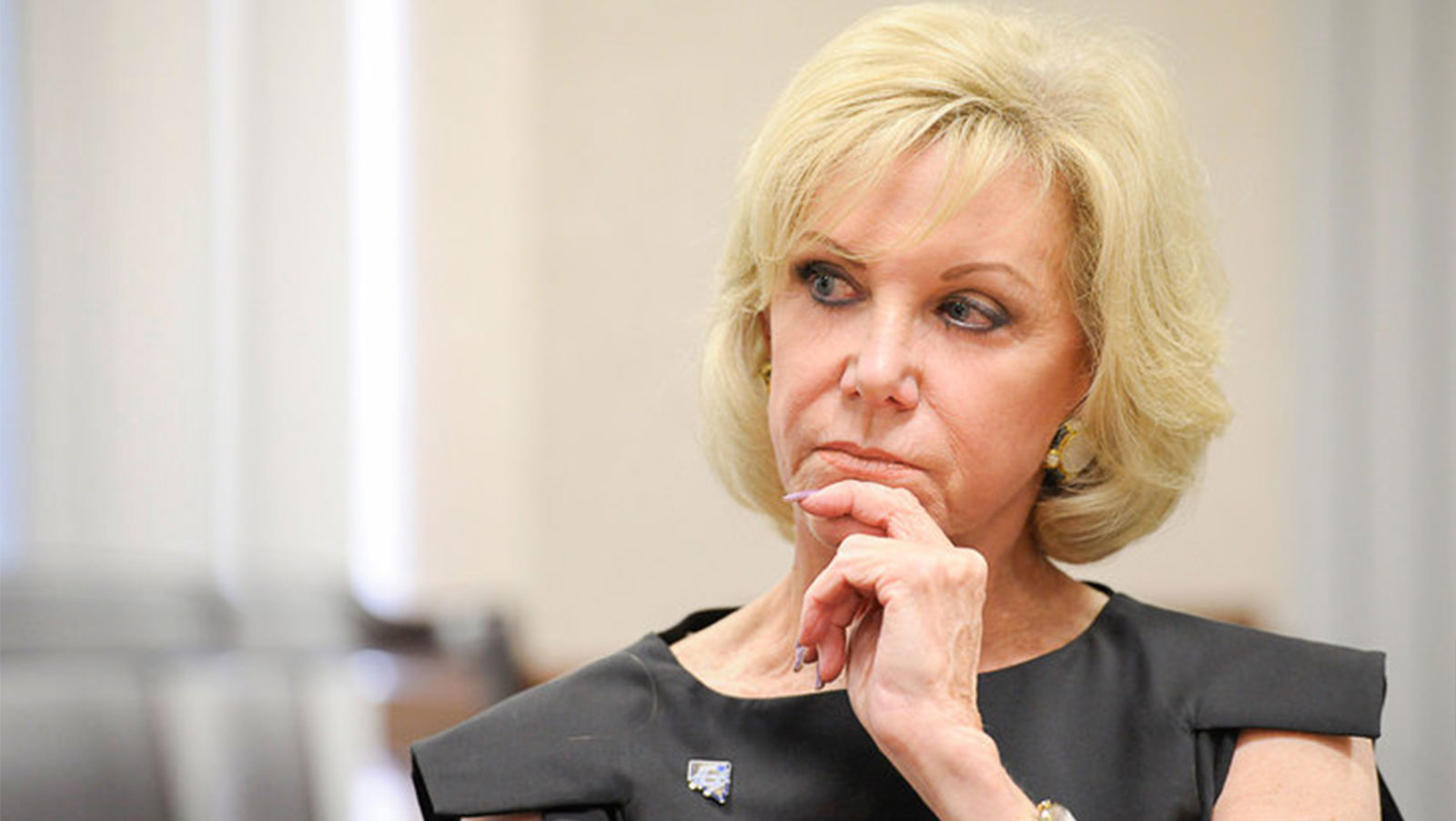 Just more aftermath from a nasty divorce involving billionaires, where the wounds keep festering and never seem to heal. But Ms. Wynn may have a point to her battle other than the fury of a woman scorned, and shareholders may end up agreeing with her. Yes, maybe there is some revenge element in her actions, but that doesn't look like the crux of it. And even now, two weeks before the shareholder meeting when a vote on the Board will take place, it seems she has already started to sway the decision-making process.
On April 27th, Ms. Wynn filed a definitive proxy statement with the SEC urging shareholders to oust Legacy Director John Hagenbuch from Wynn's board, hinting that she would like to see others ousted as well. On the same day that proxy statement went out, Wynn CEO Matt Maddox told the press that he wants to change the name of Wynn's new Boston project from Wynn Boston Harbor to Encore Boston Harbor. While mainstream media seems to be touting the vapid point that the company is trying to "clean its image" from Wynn's now disgraced reputation, it really has very little to do with that. That's a valid explanation for kindergarteners. "People say he did a bad thing so they don't want to use his name anymore, children, so people aren't reminded of the bad things they say he did. Now go on and play!"
It has much more to do with Ms. Wynn's legitimate point that Wynn management suggested the possibility of divesting from Wynn Boston Harbor shortly after the announcement of a Massachusetts Gaming Commission investigation into the Board's handling of the allegations against their former boss.
In Ms. Wynn's own words:
Some members of the current board are directly implicated by the Massachusetts regulatory investigation. I do not know what the Commission will conclude, but I believe that the legacy directors would prefer that their actions not be scrutinized by the gaming officials.That is why I am concerned that not long after the announcement of the investigations, management suggested, for the first time, that the Company might divest Wynn Boston Harbor, which is scheduled to open in June 2019.
By changing the name, the Board looks like it's trying to meet Ms. Wynn halfway and assure her that the resort will not be sold.
Wynn Resorts gets a government-granted monopoly on a luxury gaming resort in the northeastern United States by virtue of being the only company with a license, is expecting an estimated $800M to $900M in annual revenue from it, and then considers selling it before it even opens on the word of an investigation into the conduct of Wynn board members. Ms. Wynn has a right to be suspicious here.
It looks like the board, at least as currently constituted, may have prioritized protecting its own members over the interests of shareholders. If that is a valid suspicion, even if it ends up being not being true, then it would be prudent to withhold the reelection of the problematic director or directors, just to quell shareholder fears.
At issue is a $7.5M settlement between Steve Wynn and a former employee to quiet accusations of sexual misconduct. That settlement was not disclosed to regulatory authorities on its application for a gaming license for the Boston resort in 2012. Going through the possible scenarios, I don't see how it could have possibly been disclosed. If it were, word would have gotten out and what eventually happened with Steve Wynn, would have happened way back then. I'm sure Wynn himself made sure that it was not disclosed, and I doubt that any board member would have been able to countermove.
Now, we can all make ourselves feel better by telling ourselves that had we been in the same situation, we would have "Done the Right Thing." But going up against Steve Wynn, when he was invincible, is dangerous, so the fact that it wasn't disclosed is understandable. While women caught up unwillingly in these sordid affairs are considered victims, men also caught up in the web unwillingly are called enablers without question. This seems unfair.
Let's ask some deeper questions still, though. Why do gaming regulators need to know about a $7.5M settlement? What's to investigate? Why does it have to be disclosed at all? (Even deeper: Why does the Massachusetts Gaming Commission exist?) Isn't a settlement a private thing between two people? Yes, hush money is not a nice thing. But what do people in Boston who want to go to a nice gambling resort have to do with a settlement between Steve Wynn and one of his employees? Won't it create jobs for people who need them? What about them?
What's worse? A $7.5M settlement that was hidden from the eyes of bureaucrats or the fact that a group of bureaucrats has the power to grant a gambling monopoly to a single company, to the detriment of all its potential competitors and its customers who will be paying higher prices by virtue of the artificial constriction in supply?
The settlement not being disclosed does show a conflict of interest, but imagine the conflicts of interest we don't know about involving the group of human beings with the power to grant Wynn Resorts a gambling resort monopoly over all of New England.
Let me be clear. Pushing Steve Wynn out was the right thing to do, whether he is innocent or guilty of the allegations against him. What he allegedly did was bad, so nobody should think I'm defending him. Having him around was bad for the company's reputation, so it was bad for shareholders. And given the laws we have, not disclosing the settlement was and is a practical problem. So the next logical step looks to be getting rid of the board members who, whether they were so willingly or not, got caught up in the web when not disclosing the settlement to regulators. It doesn't look good for the company either, and it does create conflicts of interest.
Elaine Wynn has a point, and I don't see what keeping controversial board members, who just recently seemed interested in selling Encore Boston Harbor but settled on a name change, can do for the company. Keeping them on will just keep regulators sniffing and generate future conflicts of interest based on past mistakes. Let's see how shareholders vote at the meeting.
The post Elaine Wynn may have a point appeared first on CalvinAyre.com.
3 Barrels: Pads leaves live poker for a year; $2.7m Monster; Mosconi Cup news
Posted: 01 May 2018 12:52 AM PDT
3: Barrels that look and feel distinctly partypokerish with Patrick Leonard vowing to leave live poker for a year to focus on his online game; a look at the schedule of the $2.7m Monster Series, and a Mosconi Cup contract extension.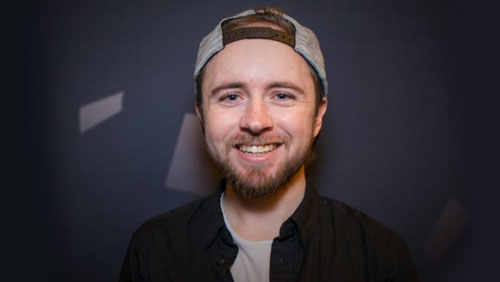 Three news stories with the name 'partypoker' at heart. We begin with a Twitter Ask Me Anything (AMA) from Patrick Leonard, move onto the schedule for the Monster Series, and end with a sponsorship deal with the Mosconi Cup.
On Friday, while Iron Man, Thor and Thanos were forcing my heart to headbutt my ribs, partypoker's ambassador, Patrick Leonard, was on Twitter for an interesting AMA. Looking through the long list of questions, I only stumbled across one idiot – how do you run like God – so it's well worth a read if you love the game.
The most interesting Q&A insert for me was when someone posted the question – Current Online Power Rankings? In his response, Leonard talks about two unique online multi-table tournament (MTT) animals.
Creative/Exploit
Strong Theoretical
Leonard then continues to say that the best creative geniuses aren't strong theoretically, and those that are strong theoretically (Dominik Nitsche gets a mention in this category) 'don't really exploit'.
When pushed for names, Leonard wrote:
"I've quit live poker for one year to ensure I'm the best in both. Let's see how it goes." 
I feel this is a wise decision from a very busy man.
Leonard is a much stronger online player than live, and it's in this area that the bitB Staking captain is providing the partypoker lords and masters with the most value.
Other interesting observations were Leonard's view that microstakes grinders shouldn't be getting too concerned with artificial intelligence (AI) tools like PioSOLVER, and should instead find a tribe to work with because it's more 'fun', and that poker will still be profitable as a profession in five years time.
On bitB Staking, Chance Kornuth asked Leonard for the key criteria when selecting a team member. Leonard replied: age, the reason for being staked, self-awareness of current ability, a decent financial situation, 10-15 specific stats, current poker setup, and their approach to 4-5 hands supplied by the man himself. Leonard also said that the application process is so intense, most people drop out early. Finally, he said that 99% of poker backing stables go broke, and that 'none have stood the test of time (yet).'
You can check out the full list of Q&As on the bitB Staking Twitter account under the hashtag #askpads.
Partypoker Set to Unleash a $2.7m Monster 
What's that coming over the hill?
Yes, you've guessed it, it's a monster.
The partypoker online team will be busy April 29 – May 6 with the Monster Series. Altogether there will be $2.7m in guaranteed prize money spread across 41 events, each containing three options to give you 123 games all told.
It's an opportunity for people at the lower end of the bankroll scale to have a bit of fun. The lowest buy-in event is $0.44 and the highest is $33. Each event is broken into a Low, Mid and High tier, and each day of the Monster Series focuses on a particular format of online poker, which I think is a smart idea.
Here are those formats:
Six Max No-Limit Hold'em
Eight Max No-Limit Hold'em
Six-Max Progressive Knockout
Eight-Max Progressive Knockout
partypoker kick things off in style with a $33 buy-in, $200,000 Guaranteed event on April 29. partypoker ambassadors Padraig Parkinson, Louise Butler and Carl Froch, are scheduled to appear.
The centrepiece is a $33 buy-in, $300,000 Guaranteed Championship Event – another bold move by partypoker who will need 10,000 entrants to hit the guarantee. This event takes place on May 6 alongside three Ladies Only events, continuing partypoker's focus on the more beautiful side of the game.
Here is the full schedule.
partypoker Extend Partnership With Mosconi Cup 
partypoker will be hoping to lure people from the pool table to the poker table after agreeing to a multi-year extension to remain the primary sponsor of the Mosconi Cup. The annual team contest regularly referred to as the Ryder Cup of Pool takes places at Alexandra Palace, London 4-7 Dec.
The event first appeared on Sky TV back in 1994 with Sky and Matchroom Sport wanting to promote the game of pool more broadly throughout the UK. The event that pits Team Europe against Team America took its name from the pool and billiards wizard Willie Mosconi.
The two men behind the deal are Matchroom Multi-Sports Barry Hearn, and partypoker top dog Tom Waters. Hearn has been a long-time supporter of the partypoker brand with the two organisations working together to stream poker content via terrestrial TV and live stream via the Internet in the past.
Hearn created the Matchroom Multi-Sport in October 2017. The sports covered by the new division include pool, tenpin bowling, fishing, netball, basketball, table tennis, gymnastics and snooker.
Team Europe has beaten Team America in the previous eight events.
The new deal runs until 2020.
The post 3 Barrels: Pads leaves live poker for a year; $2.7m Monster; Mosconi Cup news appeared first on CalvinAyre.com.
Singapore win the Match Poker Asian Nations Pairs Challenge in Bangkok
Posted: 01 May 2018 12:38 AM PDT
A team from Singapore has won the Asian Nations Pairs Challenge in Bangkok as the International Federation of Poker continues to prove to SportAccord and the International Olympics Committee that Match Poker is a mind sport to be reckoned with.
Poker is dirty.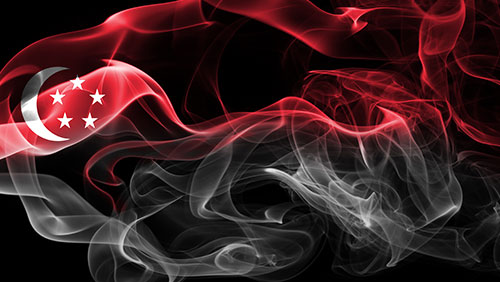 Its apartment reeks of socks worn for too long. Houseplants desperate for light, wilt away in the corner. Silver and gold rings lie on the floor below fingers that have grown too thin. Veins are popping. Empty bottles pick up the reflection of a tortured soul. Men and women of the night come and go. Anything goes. It usually does.
So how do you clean it up?
It's more complicated than trying to untangle the wiry cables of a 1980s telephone.
Ask for a divorce. Start again. A new game. No money. No luck. No controversy. No shame. Involve artificial intelligence. Pally up with SportAccord and the International Olympics Committee (IOC).
That's what Patrick Nally did in creating The International Federation of Match Poker (IFMP), and the organisation has just held another event: The Asian Nations Pairs Challenge.
Between 17-19 April, ten nations swarmed to the Anorma Hotel in Bangkok to compete in the Asian Nations Pairs Challenge as part of the Thai Sports Festival organised by the Ministry of Tourism and Sports.
Each team comprised of two individuals, who would play a series of freezeout heads-up matches against the University of Alberta's poker AI 'DeepStack.' Scores accumulated and the team with the most points was Singapore.
Lau Heng Seng and Danial Chua beat the teams of Chinese Taipei and Israel, in the final, to win Singapore's first ever team-based mind sport. Lau Heng Seng was also the tournament's most valuable player (MVP) finishing with a 47.3% win rate against the AI, more than any other player.
Here are the final results:
Final Leaderboard
1. Singapore
2. Chinese Tapei
3. Israel
4. Indonesia
5. China
6. India
7. Philippines
8. Japan
9. Cambodia
10. Thailand
The Alberta Machine Intelligence Institute (AMII) created the 'DeepStack' at the University of Alberta, Canada. The AMII claims to be the first AI to beat human poker players in No-Limit Texas Hold'em, a claim that Libratus's creators may argue is unfounded.
The Asian Nations Pairs Challenge is a precursor to the IFMP Asia Nations Cup that takes place in Bangkok in October. The winners will represent Asia at the forthcoming IFMP World Poker Championships.
The post Singapore win the Match Poker Asian Nations Pairs Challenge in Bangkok appeared first on CalvinAyre.com.
Jet Skis and beautiful knees: how the WPT inspired the Season 4 ECS finals
Posted: 01 May 2018 12:18 AM PDT
James Bardolph, Creative Director at FACEIT, tells Forbes magazine that the inspiration behind his crazy idea to host the Season 4 esports Championship Series finals at the Hard Rock Hotel in Cancún, Mexico came from the World Poker Tour.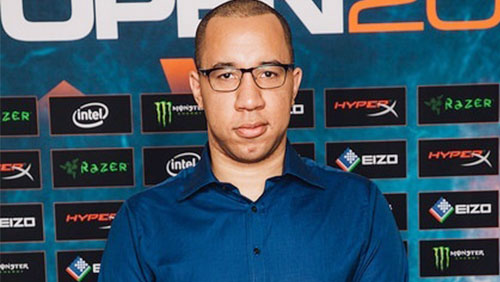 There was a time when I looked upon the lush green grass of Wembley Stadium, and all I could see was Norman Whiteside curling the ball past Neville Southall with his wand of a left foot. Now, when I look at the hallowed turf, I see inflatable white domes.
In 2013, I was at Wembley for the International Stadiums Poker Tour (ISPT). A joke at the time, you had to be there to experience the monumental achievement of the organisers to host an event in such a vast, cavernous arena.
The lifespan of the ISPT was as fruitful as a blind snake charmer plying his trade in the Souks of Marrakech, but for that one fleeting moment, they dared to do something different, and anyone who was there will always remember, white domes and all.
Sure, you can follow the crowd, and join the race to the bottom.
Or.
You can try and find a spot of land that nobody occupies.
Like the ISPT.
Like the esports Championship Series (ECS).
Inspired by Shania Hyatt's Jet Ski 
At the tail end of last year, ECS organisers FACEIT decided to have an ISPT moment in reverse. While poker finds it challenging to beg the casino cleaners to hang around for the final table of their major events, the likes of the ECS can fill cavernous stadiums with froth-spilling esports fans desperate for a glimpse of their Avenger like heroes.
So as ECS Season 4 was well underway, fans were expecting the finale to take place at one of these such venues.
It didn't happen.
ECS bucked the trend and held the finals in the Hard Rock Hotel in Cancún, Mexico.
The fans were left bewildered.
esports specialists in the media thought the idea was dumber than stealing a grape in said Marrakech Souk.
But James Bardolph has no regrets.
Speaking with Forbes magazine, the Creative Director at FACEIT and respected CS: GO caster spoke fondly of the decision to hold the finals without a single fan in attendance and laid the inspiration at the feet of Shania Hyatt's red-glossed pinkies.
Bardolph is a poker fan, who, back in the day, spent countless hours watching the World Poker Tour (WPT) on DVD. One day, Bardolph saw the WPT anchor, Hyatt, opening WPT Aruba while riding a jet ski in her bikini – an image forever seared into his bank beginning with a 'W'.
Over the years, as the image of Hyatt's perfect frame moved into the basement of his subconscious, the thought of replicating the WPT's move did not.
"I thought that was really cool," Bardolph told Forbes.
When the opportunity presented itself, Bardolph took it. He booked as many rooms as he could, and moved the teams into the Cancún hotel.
"We don't want to be generic," Bardolph told Forbes.
I've searched the Google video archives, and I can't find a shot of Bardolph in his mankini striding a jet ski anywhere, so I can assume, that part of the dream hit the cutting room floor.
The Link Between The World Poker Tour And esports 
Shania Hyatt is gone.
I can't imagine Lynn Gilmartin taking on a jet ski, but one can hope.
The WPT has a close link to the world of esports as their daddy OurGame International also owns Allied Esports, and the pair has already worked together during the WPTDeepStacks in the Netherlands, and the WPT has plans to showcase live poker finals at the Esports Arena Las Vegas at The Luxor.
In February, OurGame International handed WPT President, Adam Pliska, a new four-year contract, and the press release stated that as part of Pliska's role, he would look at ways to integrate esports and poker moving forward.
Pliska and his team have a fan in Bardolph.
The ISPT never held another stadium event.
The season after the ECS moved away from the stadiums to the compact and bijou world of the Hard Rock Hotel; they are back to the typical way of doing things with the Season 5 Finals due to take place at the 12,500 capacity Wembley Arena in June.
Bardolph remains the only person in the world who uses DVDs and methinks he will continue to do until the day he dies.
The post Jet Skis and beautiful knees: how the WPT inspired the Season 4 ECS finals appeared first on CalvinAyre.com.
EPL review week 36: Spurs move within touching distance of the Champions League
Posted: 30 Apr 2018 11:21 PM PDT
Week 36 of the Premier League ends with Spurs moving five points ahead of Chelsea with three games remaining after a scrappy win over Watford at Wembley.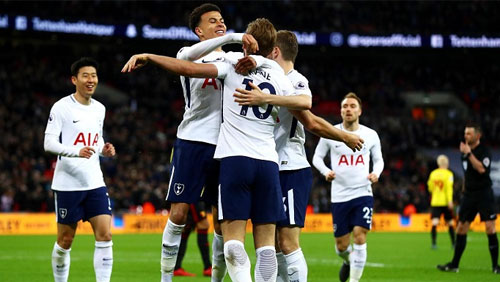 With Manchester City winning the league, Manchester United chasing the FA Cup, and Liverpool punching above their weight in the Champions League, have Spurs become a crappier version of Arsenal?
I use the word 'crappier' only because under Arsene Wenger's reign; even when he lost the ability to win the league, he still won more FA Cups than anyone alive. Wenger left because the fans no longer loved him. The fans wanted titles, and the Arsenal hierarchy shot for Champions League qualification.
Spurs has won nothing under Mauricio Pochettino, but after their victory over Watford, they are fast becoming a Champions League ever-present. Chelsea turned the thumbscrew on the weekend with a one-nil win over Swansea. Spurs reacted by beating the Hornets in a scrappy affair at Wembley.
"It's a game we had to win," said Pochettino.
Win they did.
The England manager was in the stands casting a beady eye over Harry Kane and Dele Alli, and they both created a glint.
Alli opened the scoring in the 16th minute after a mistake from the Watford keeper allowed Christian Eriksen to thread the ball through for Alli to finish from 12-yards. It was Alli's 14th goal of the season and his fifth in seven games finding form at just the right time. Eriksen's foot in the goal was his ninth in eight games (five goals, four assists).
Harry Kane settled the tie in the 48th minute with another calm finish. The goal was Kane's 27th of this campaign (38 in all competitions), and he needs to close the four-goal gap between him and Mohamed Salah if he is to win the Golden Boot for the third successive season. Golden Boot or no Golden Boot its been another shit-hot season for the England frontman. Kane has now scored 105 Premier League goals in 150 appearances, and only the great Alan Shearer scored more.
The win moves Spurs five points clear of Chelsea with three games remaining. The bookies think the race is over making Pochettino's side 1/100 favourites to make the Champions League. You can get 10/1 on Chelsea catching them, leaving the former champions with nothing but the FA Cup to play for.
Watford is now winless in seven games and only lie six points above the relegation zone. They need two points to be mathematically safe, but you have to question the decision to fire Marco Silva earlier in the season. The people running this football club have been lobotomised. Since Javier Gracia's appointment, Watford have played 13 games, winning three, drawing three and losing seven.
Bye-bye, Gracia.
Top 4 Odds
Spurs 1/100
Chelsea 10/1
Results in Full
Crystal Palace 5 v 0 Leicester
Huddersfield 0 v 2 Everton
Burnley 0 v 0 Brighton
Swansea 0 v 1 Chelsea
West Ham 1 v 4 Man City
Man Utd 2 v 1 Arsenal
Liverpool 0 v 0 Stoke
Newcastle 0 v 1 West Brom
Southampton 2 v 1 Bournemouth
Spurs 2 v 0 Watford
Premier League Table
1. Man City – 93
2. Man Utd – 77
3. Liverpool – 72
4. Spurs – 71
5. Chelsea – 66
6. Arsenal – 57
7. Burnley – 54
8. Everton – 48
9. Leicester – 44
10. Newcastle – 41
11. Crystal Palace – 38
12. Bournemouth – 38
13. Watford – 38
14. Brighton – 37
15. West Ham – 35
16. Huddersfield – 35
17. Swansea – 33
18. Southampton – 32
19. Stoke – 30
20. West Brom – 28
The post EPL review week 36: Spurs move within touching distance of the Champions League appeared first on CalvinAyre.com.
Galaxy's $500-million Boracay casino on hold
Posted: 30 Apr 2018 10:43 PM PDT
Galaxy executives clearly have a monumental task in front of them. They want – still – to try and convince Philippines President Rodrigo Duterte that Boracay is the perfect spot for its $500-million casino resort. Duterte has repeatedly called the once-popular tourist destination a "cesspool," ordering it closed for six months. He has also gone so far as to declare, "There will never be [a casino in Boracay]."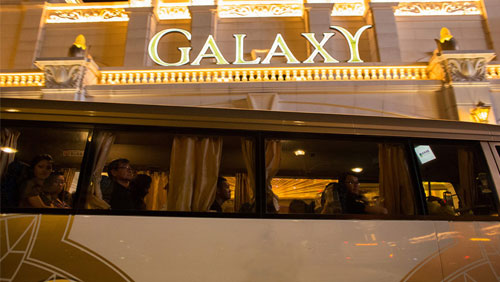 It had previously been announced that the project was being pulled completely, but now it is simply "on hold" according to the Philippine Amusement and Gaming Corp (PAGCOR), which oversees gaming regulations in the country. Galaxy was already given a provisional license for the casino by PAGCOR, but once President Duterte took his stance on Boracay, everything halted. In an interview with Reuters, PAGCOR's president, Alfredo Lim, said, "They (Galaxy) have to probably explain to the president the advantages and that they will comply with the environmental laws."
President Duterte has apparently decided that gambling is evil, and has gone so far as to say that he wouldn't approve any casino project in the country. Galaxy's chairman, Lui Che Woo, along with the director of the Asian Infrastructure Investment Bank and other representatives recently met with Duterte to try and convince him of the benefits of the entertainment complex Given Duterte's propensity for stubbornness, that meeting probably didn't go as the casino backers had planned.
At the beginning of the month, Duterte announced the closure of Boracay Island for a "six-month rehabilitation project" beginning on April 26. The result is the possibility of about 30,000 employees in tourist-related positions losing their jobs. However, Duterte has gone further, stating that he plans on giving the land to the farmers following the end of the rehabilitation period.
The Galaxy integrated casino project, if it's allowed to proceed, would supposedly generate $100 million in revenue annually for the company. The company had already acquired the land and had begun working on the final designs before the axe dropped, with Duterte stating that gambling has "deleterious effects" on gamblers.
On a positive note, Duterte announced on April 29 that the six-month closure could be reduced. He said that he will defer the decision to his Cabinet, explaining, "I do not interfere in the work of the Cabinet members." If Boracay is indeed closed for six months, it could mean the loss of $38.72 million in revenue to the region.
The post Galaxy's $500-million Boracay casino on hold appeared first on CalvinAyre.com.
You are subscribed to email updates from CalvinAyre.com.
To stop receiving these emails, you may unsubscribe now.
Email delivery powered by Google
Google, 1600 Amphitheatre Parkway, Mountain View, CA 94043, United States