---
Cherry AB Q1 revenue beats analysts' expectations—and theirs as well
Posted: 03 May 2018 07:43 AM PDT
Everyone appears to have underestimated the revenue strength of Stockholm-listed online gambling operator Cherry AB in the first quarter of 2018, even those within the company.
In April, Cherry AB made a bold forecast that its revenue will expand by as much 24.8 percent to SEK675 million (US$75.87 million) in the first three months of the year. However, the latest figures from Cherry showed that the company managed to beat its own forecast as its revenue jumped 26 percent to SEK681 million (US$76.55 million) from SEK541 million ($60.81 million) in the same period last year.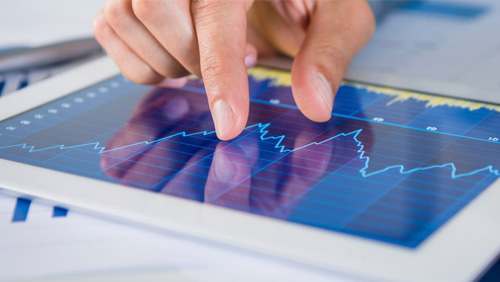 The results were also way above financial analysts' expectations of an average 20 percent growth.
Adjusted earnings before interest, taxes, depreciation, and amortization (EBITDA) stood at SEK192 ($21.58 million), up more than double than the SEK89 million ($9.33 million) during the prior-year period.
Cherry's profit grew two-fold to SEK89 million ($10 million). But the board proposed that no dividend be paid for the 2017 financial year, according to the Swedish gaming operator.
The company attributed the strong earnings to the ongoing efficiency enhancement measures within its online gaming unit ComeOn.
ComeOn posted revenue of SEK536.1 million ($60.26 million), up 18 percent year-on-year while adjusted EBITDA rose by 151 percent to SEK142.7 million ($16.04 million).
Cherry's game development offshoot Yggdrasil reported revenue jumping 73 percent to SEk57.6 million ($6.47 million). Yggdrasil's EBITDA amounted to SEK 18.1 million, up from SEK13.3 million in the January-March 2017 period.
Cherry pointed out that Yggdrasil's strong revenue was due to the revenue hike from existing operators, launching new games and the spike of live customers. Yggdrasil inked nine new license agreements during the quarter.
"There are ongoing efforts within Cherry's business areas to launch several new products that we believe will create interest among existing customers,' Cherry CEO Anders Holmgren said in a statement. "With its curiosity and market expertise, Cherry will strengthen and develop its position within gaming, entertainment and media."
The post Cherry AB Q1 revenue beats analysts' expectations—and theirs as well appeared first on CalvinAyre.com.
Scientific Games shakes up board after modest Q1 2018 gains
Posted: 03 May 2018 07:33 AM PDT
A game of musical chairs—executive style—has commenced at U.S. gaming technology provider Scientific Games Corp., after the company posted a modest revenue gain in the first three months of 2018.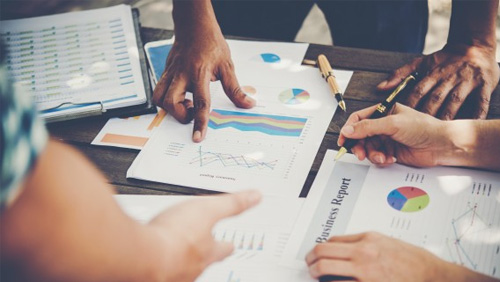 In a regulatory filing, Sci Games announced the appointment of Scientific Games Interactive CEO Barry Cottle as the company's newest president and CEO, effective June 1, 2018. Cottle is set to replace Kevin Sheehan, who will remain with the company as a senior advisor after stepping down from his executive post.
Sci Games also installed Tim Bucher as executive VP and chief product officer of all Scientific Games' business divisions. Before joining Sci Games, Bucher was the VP for sales and general manager of the Consumer Solutions Group at Seagate Technology.
The appointments inside Sci Games were announced on the same day as the release of the company's financial data for Q1 2018.
Sci Games' first quarter revenue climbed by as much as 12 percent to $811 million to surpass the $725.4 million revenue it posted in the first three months of 2017.
Sci Games said the revenue growth was fueled by the company's newly acquired company NYX Gaming Group, which raked in $49.2 million in Q1. It would be recalled that Sci Games completed its NYX acquisition in January in a deal worth around CAD$775 million (US$626.5 million).
The U.S.-based company also saw positive results across its core divisions—SG Gaming, SG Interactive, and SG Social. SG Social posted the highest revenue among the three divisions with 21 percent growth, while lottery revenues reported a 7 percent year-on-year increase.
SG Gaming revenue grew 1 percent to $33 million, "reflecting a 30 percent increase in gaming machine replacement unit shipments offset by the impact from far fewer new casino openings globally," according to the company.
Attributable earnings before interest, taxes, depreciation, and amortization (EBITDA) climbed by 12 percent to $320 million from $286.6 million during Q1 2017.
On the downside, Sci Games reported that its operating income plunged 44 percent to $49.4 million from $88 million one year ago due to $52.2 million in restructuring fees and other charges.
The net loss of Sci Games ballooned to $201.8 million from $100.8 million in the prior year period, as the company's loss incurred on debt financing transactions was at $93.2 million.
Sheehan, however, believes that the company's first quarter results the company's "strength as a global diversified gaming technology provider."
The post Scientific Games shakes up board after modest Q1 2018 gains appeared first on CalvinAyre.com.
B2B segment lifts GIG Q1 2018 revenue to $44M
Posted: 03 May 2018 05:28 AM PDT
Malta-based online gambling operator Gaming Innovation Group (GIG) continued its winning financial streak in the first three months of 2018, thanks to recurring B2B revenue and increased activity from internal gaming brands.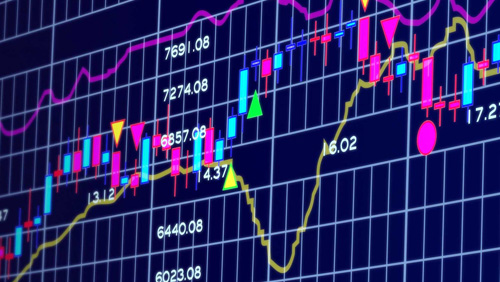 On Thursday, GIG announced that its first quarter revenue soared by 62 percent to €37.3 million (US$44.68 million) in 2018 from €23 million ($27.54 million) during the same period last year as the demand for its B2B offerings and internal gaming brands rose.
GIG's B2B revenue jumped 143 percent to €15.3 million ($18.33 million) while B2C revenue improved 37 percent to €25.4 million ($30.42 million) in Q1 2018.
GIG also saw a turnaround in its earnings before interest, tax, depreciation and amortization (EBITDA), which recovered from a €400,000 ($479,099) loss in Q1 2017 to a positive of €4.3million ($5.15 million) during the opening months of 2018.
The company also tried to put its fiscal spending in order as the growth of its marketing expenses slowed. From 47 percent in Q1 2017, GIG's marketing expenses grew 32 percent in Q1 2018.
"For the first time, we report a positive EBITDA for our gaming business," GIG CEO Robin Reed said in a statement. "I am very satisfied with the underlying performance and the shape of the business. We have a healthy pipeline and I look forward with great confidence."
During the first quarter, GIG secured a sports betting license in Germany through the €500,000 acquisition of Nordbet Ltd. and also inked a deal with Hard Rock International for development of an online gaming platform.
To sustain the company's growth momentum, Reed said GIG has invested in new sector developments, regulatory compliance, people and technology as well as creative and collaborative office spaces.
GIG said they are launching a new turnkey sportsbook offering ahead of the 2018 FIFA World Cup in Russia. Reed expects GIG Sports to help the company achieve "full control of the sports betting value chain through proprietary products."
The company is also contemplating listing GIG on the NASDAQ Stockholm.
The post B2B segment lifts GIG Q1 2018 revenue to $44M appeared first on CalvinAyre.com.
DFNN profit jumps 513% on robust commission fees
Posted: 03 May 2018 02:12 AM PDT
Net income of Philippine-listed game technology provider DFNN Inc. grew five-fold in 2017 on the back of strong commission fees and improvement in service income.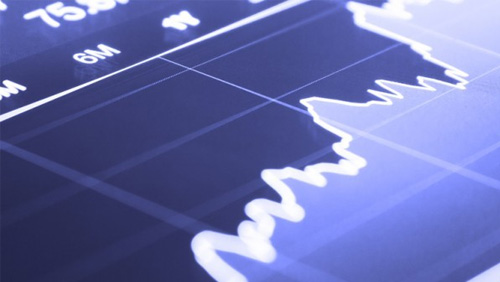 In a disclosure to the Philippine Stock Exchange, DFNN reported net income of PHP144.77 million (US$2.79 million) last year—a 513 percent leap from the PhP23.61 million ($454,964) posted in 2016.
DFNN's consolidated revenue grew 270 percent to PHP961.94 million ($18.54 million) from PHP 259.88 million ($5.007 million) in 2016. Adjusted earnings before interest, taxes, depreciation, and amortization (EBITDA) surged by 1,470 percent to PHP191.1 million ($3.68 million) last year compared with the PHP130,000 ($2,505) in 2016.
The company attributed its stellar performance to the 300 percent rise in commission fees from platform affiliates and a 438 percent improvement in service income attributable to revenue generated from software maintenance services.
DFNN also saw the number of electronic gaming machines deployed grow 201 percent to 6,093 in 2017 from 2,296 in 2016. DFNN derived 98 percent of its total 2017 sales from local customers while 2 percent are from foreign customers.
In a statement, DFNN CEO Calvin Lim said the company's "largely improved performance in 2017 is indicative of the effectiveness of DFNN team's business planning and efforts," adding he's confident the growth "will carry over" to 2018 as the company adds new revenue streams and extends its offerings "to other avenues within the technology sector."
DFNN operates HatchAsia, an IT-incubator business turned support services catering to internationally licensed gaming operators in the Philippines. DFNN had earlier announced plans to list HatchAsia's affiliates on the Philippine Stock Exchange by the second quarter of 2018.
The company's proprietary software and systems have been accepted for use by state regulator Philippine Amusement and Gaming Corporation (PAGCOR). DFNN also focused its efforts on Business Management Outsourcing products and services, its gaming product offerings and its internet and wireless applications through its various proprietary systems.
The post DFNN profit jumps 513% on robust commission fees appeared first on CalvinAyre.com.
Soft2Bet launches Nolimit City games following partnership deal
Posted: 03 May 2018 12:14 AM PDT
Multibrand online operator, Soft2bet, strikes deal with Nolimit City games.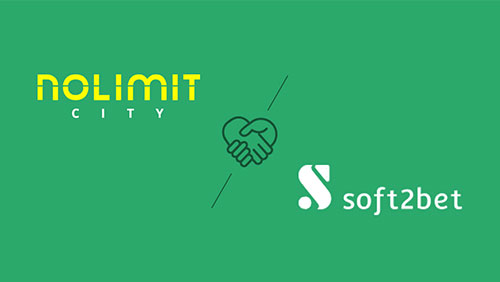 Nolimit City is the latest provider to join Soft2Bet's illustrious supplier library thanks to the partnership deal successfully inked between the two. Soft2Bet has directly integrated the provider's growing portfolio of instant classic games and is proud to announce the launch and joint deal.
An agreement was struck after this year's annual ICE Totally Gaming show, when the two met at the Nolimit stand in London and agreed to deliver the portfolio of games through their leading platform within record time. This is a double win for both Nolimit and Soft2bet as the announcement comes after the launch of Soft2bet's new platform release which has introduced their latest site, www.alfcasino.com
Soft2Bet operate several well established brands, such as www.malinacasino.com, www.cadoola.com, www.casinia.com and now Nolimit games can be found on the latest Soft2bet's site www.alfcasino.com. The Operator has taken the opportunity to run a dedicated campaign on Nolimit City games to celebrate the release, and players will enjoy access to the provider's leading games such as; WiXX, Casino Win Spin, Oktoberfest and their latest electrifying release, Tesla Jolt.
Malcolm Mizzi, Head of Sales at Nolimit City, added: "We have nothing but good to say about Soft2Bet. They have showed a great work ethic and they are truly determined to be the best at what they do. We are super pleased with this deal."
Uri Paliovich, COO for Soft2Bet, stated: "The partnership with Nolimit City is another landmark deal for Soft2Bet, we feel very strongly about their games and believe that they will be the next big supplier in the industry to look out for. We're also extremely pleased with the efficiency and ease of integrating their games"
About Nolimit City
Nolimit City is a Stockholm-based online casino platform and game developer, offering high-quality content and services to operators around the world. The company has designed and developed its platform in-house from the ground-up; delivering a strong and powerful engine that can take large volumes of play and social interaction in its stride, on both desktop and mobile. It is coupled to an innovative back office and bonus toolbox, providing a one-stop shop for our partners. It is hugely flexible, and can be tailored to individual operator requirements and needs. We employ some of the smartest minds and artistic talents in the industry; people passionate about gambling and technology. They have helped us to create a portfolio bursting with fun and engaging games for both casino and lottery operators, including Oktoberfest, Space Arcade, WiXX, Kitchen Drama: BBQ Frenzy/Sushi Mania and Bet on Poker.
The post Soft2Bet launches Nolimit City games following partnership deal appeared first on CalvinAyre.com.
Far East Consortium expands to Europe with new casino deal
Posted: 02 May 2018 11:09 PM PDT
Far East Consortium International Ltd. (FEC) just took its reach a little further. It announced on Tuesday that it had inked a deal that will allow it to acquire a company that operates casinos in the Czech Republic. The merger is with Trans World Corp (TWC), which also has several operations in Germany and Austria.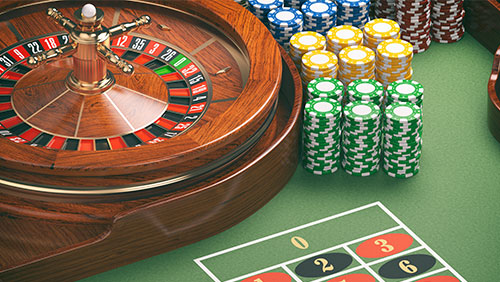 How much money changed hands in the deal isn't known. However, in FEC's March financial filing, it mentioned the negotiations, saying that it wouldn't exceed $42 million, except for adjustment necessary for "dissenting" shareholders.
In March, FEC announced that it would be negotiating a deal, through its FEC Overseas Investment Ltd. subsidiary, with a firm that operated gaming businesses in the Czech Republic. It detailed the firm as being TWC, which holds gaming licenses in the country, which allow it to offer "live and technical games" in three different casinos. The licenses were issued in January, and are valid for three years. The deal hinged on the approval of regulators in Nevada, where its overseas investment company is registered.
In acquiring the Czech Republic-based operations, FEC said that it "would add some of the best casino assets in the region" to the group, as well as providing an "additional stream of steady recurring cash flows and profits."
TWC is also incorporated in Nevada, and is spread out all over the map. It owns and/or operates two four-star hotels and one three-star hotel in Germany and two four-star hotels, one each in Austria and the Czech Republic. It also has three casinos in the Czech Republic, all branded "American Chance Casinos."
FEC has operations in China, Hong Kong, Malaysia, Singapore, the UK, Hungary, New Zealand and Australia, where it currently holds a 4.99% stake in The Star Entertainment Group Ltd. It joins Hong Kong's Chow Tai Fook Group, which acquired the same 4.99% stake, and Star Entertainment in a casino project being pushed for Queen's Wharf in Brisbane, Australia.
FEC made its public appearance on the Hong Kong Stock Exchange in 1972. It has received several awards, including the '7th Asian Excellence Award' and 'Best Mid-Cap Company' in 2017. Its net profit margin climbed 1.7% between 2016 and 2017, increasing from 21.4% to 23.1%.
The post Far East Consortium expands to Europe with new casino deal appeared first on CalvinAyre.com.
Becky's Affiliated: iGaming companies can benefit from being a BCH early mover
Posted: 02 May 2018 11:00 PM PDT
Last week while I was covering my first Bitcoin Cash (BCH)-focused event for CoinGeek.com- the London BCH Conference– I had an epiphany thanks to fellow attendee James Howells, one of the first six Bitcoin miners in 2009.  Howells pointed out how the BCH-focused community reminds him of the Bitcoin community in "the old days", meaning, the 2009-2014 period or so.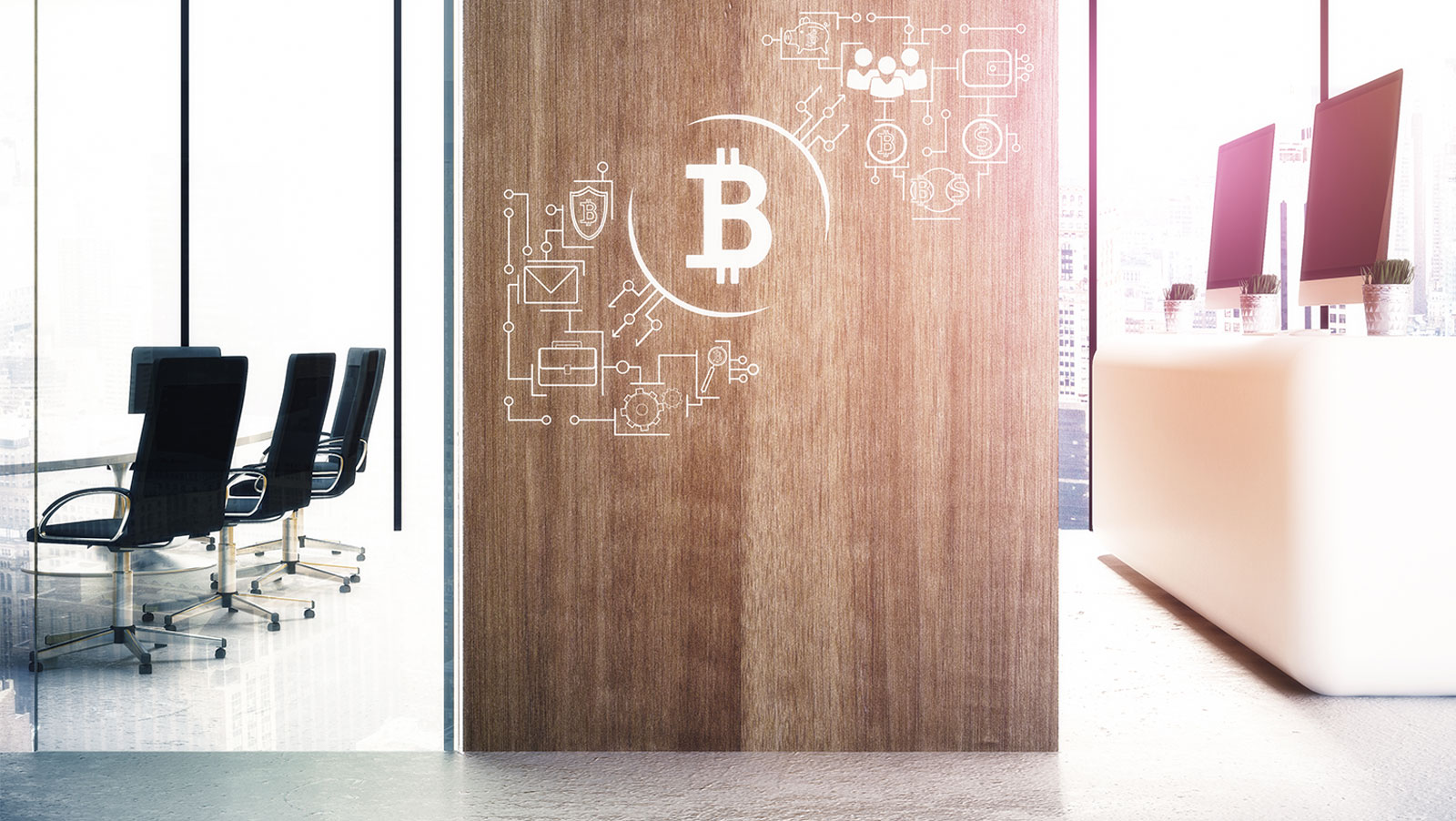 And he is exactly right, I couldn't agree more!
After processing Howell's comments and observing the energy, passion and excitement surrounding the BCH Conference last week, my memory took me back to the London Bitcoin Conference I covered on July 3rd, 2013.  Big names in "old days" Bitcoin such as Charlie Shrem, Erik Voorhees, Shakil Kahn and Patrick Murck were all present and at the event, using a Bitcoin ATM, I bought one Bitcoin for £60 (which I still have).
I distinctly remember telling my camera crew after leaving this conference in 2013 that I wanted to get more involved in Bitcoin coverage because the energy reminded me of the iGaming industry pre-UIGEA…amazing how everything comes full circle in the end.
After my epiphany, I dug up the London Bitcoin Conference highlights video from our archives so I could also share it with you:
Straight after watching it, I was amazed for two reasons; number one, at how similar the two events felt in terms of passion and excitement despite being five years apart and number two, at the damage this divide in forces behind BCH and Bitcoin Core (Segwit) has done.
"I've never seen before a community that is so strong and so passionate about changing the world in a positive way and putting power back in the hands of consumers", Murck states in the 2013 video.
"Bitcoin just allows payments to be instant, in and out without fees", Voorhees says.
We could have been so far by now with Bitcoin adoption and technology, but the divide has set us back some years.  On the bright side with BCH, all of us now have a second chance to be an early adopter, especially if we missed the boat the first time.
Once I began my trip down memory lane, I decided to dig deeper and resurrect some of the interviews I conducted with Bitcoin professionals in 2012, '13 and '14, including notables such as Roger Ver, Jon Matonis, Tony Gallipi  Max Keiser and Brock Pierce with the phrases "grass roots", "no fees",  "instant payments", "micro-payments" and "improving the world" turning up again and again, all attributes of what makes up today's BCH ecosystem.
Around the time when these interviews were conducted, Bitcoin alone certainly had the attention of the iGaming industry, there was even an entire conference dedicated to the subject in 2014.  Since then, the ICO obsession and trading/investing craze in crypto-currencies has created quite a bit of noise and diverted iGaming professionals' attention away from what Bitcoin does best: enable e-commerce websites and facilitate the flow of money.
The massive opportunity here, especially for iGaming industry professionals who are already aware of Bitcoin from five years ago, is to become an early adopter of Bitcoin Cash specifically.  This is your second chance.
Start accepting BCH from customers, sell your product in BCH, pay your suppliers in BCH.  The price of BCH will grow exponentially over time, so if you start conducting business in BCH, think of it as obtaining BCH "on sale". Open an account at BitPay and pay invoices in BCH that way.  Request your invoices to be paid via BitPay and hold BCH as opposed to converting it back to fiat.
Don't forget bigger players are almost always less nimble, a point made by Cryptartica's Ricardo Sancho at the London BCH Conference.  As a smaller operator or supplier, you can gain a competitive advantage by getting involved early in a currency and technology that is on the brink of explosion.
Back in 2013, 2014 there was such an emphasis on community and grass roots, part of the reason why Bitcoin was growing so rapidly. Lets recreate that environment now and the best way to do it is by attending events such as the London BCH Conference and the upcoming CoinGeek.com Conference on May 18th in Hong Kong, events designed to help grow the BCH ecosystem and give early movers a competitive edge.
The post Becky's Affiliated: iGaming companies can benefit from being a BCH early mover appeared first on CalvinAyre.com.
Study finds daily fantasy sports requires skill
Posted: 02 May 2018 10:45 PM PDT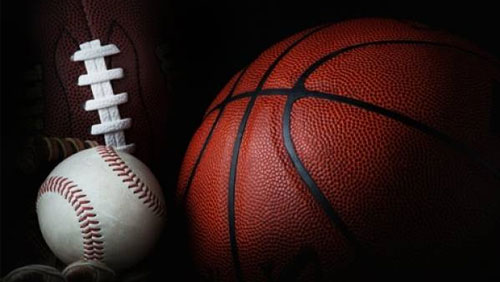 A study led by a professor at Kansas State University has concluded that daily fantasy sports (DFS) is not a simple game of chance, but requires a great amount of skill. The study, which will be published in the Journal of Sports Science, urges Kansas legislators to not classify DFS as gambling. The decision could also spill over into other states that are looking into creating better definition of what is and what isn't considered gambling.
The study points out that, "Whether or not individuals in a state can participate in daily fantasy sports has a massive economic and societal impact. This paper determines that daily fantasy sports are not games of chance." It goes further, stating, "Unskilled participants never win at DFS.  With extremely high probability, all DFS winners have skill."
Professor Todd Easton wrote the study in a partnership with co-author Sarah Newell. They reached their conclusions by studying simulation cases that generated random teams "to model a completely 'unskilled DSF participant.'" The result was that the unskilled team logged a goose egg in the win column, and 35 in the loss column. According to the study, "The most astonishing result is that not a single team won a payout. It is difficult to truly comprehend the extreme rarity of losing all 35 contests. This is less likely than a single ticket winning the Powerball. It is less likely than flipping a coin and getting heads 28 times in a row. It is 300 times less likely than being struck by lightning this year."
The results of the first round were compared to an integer programming model that uses a skilled strategy to select a team. In every simulation, the programming performed better than the unskilled simulation did. Easton and Newell emphasized that, in a game of chance, the results would have been more equal, regardless of whether or not the participants had any skill.
The authors closed the study by saying, "Elected leaders and the judges of the country or state determine what constitutes gambling. This paper has shown that DFS contests do not meet one the necessary requirements of gambling: chance. Thus, the authors recommend that states should no longer legally consider DFS salary cap contests as gambling and encourage the use of this research to inform the public and lawmakers of these new developments in this controversial topic."
While legislators aren't always known for basing decisions solely on facts, hopefully this time will be one of the exceptions.
The post Study finds daily fantasy sports requires skill appeared first on CalvinAyre.com.
Women in Poker Hall of Fame adds 2 new members
Posted: 02 May 2018 10:37 PM PDT
The Women in Poker Hall of Fame (WiPHoF) saw 11 women nominated for induction this year, but in the end only two would be selected. Maria Ho and Lupe Soto were chosen to be part of the WiPHoF and will join 17 other women who have been that have been inducted since the organization's founding in 2008.
For anyone who follows poker, Maria Ho shouldn't need much of an introduction. First arriving on the poker scene a decade ago, this was her first year as an eligible candidate. Ho is well known for her poker ability, as well as for being a TV personality, a tournament host and a poker ambassador. The Taiwan-born star has also appeared on The Amazing Race, American Idol and Anderson Cooper 360. She is the 10th highest ranked female poker player, according to Hendon Mob, and has pocketed over $2.7 million in live action. Ho is also ranked fourth in the Global Poker Index's female poker standings.
To many, the induction of the second female, Lupe Soto, shouldn't come as much of a surprise, either. Soto founded the organization of which she will now be a part and has dedicated the past 10 years of her life to promoting greater female participation in poker. Soto was also responsible for starting the first women's online poker forum in 2002, and for launching the Ladies International Poker Series (LIPS) in 2004. She's the founder and executive director of the Women's Poker Association and the CEO of the Senior Poker Tour.
The pair will officially be inducted to the WiPHoF during the organization's Luncheon and Celebration, which will be held on June 26 at the Orleans Casino in Las Vegas. The gala is sponsored by PokerStars, the Stars Group's Helping Hands charity, 888poker and Card Player Cruises. The event is open to the public and is set to kick off at 11 a.m. A percentage of the proceeds from the luncheon will benefit WiPHoF's Poker Gives, a charity dedicated to homeless veterans and military families.
The post Women in Poker Hall of Fame adds 2 new members appeared first on CalvinAyre.com.
SiGMA is exhibiting at G2E Asia 2018
Posted: 02 May 2018 09:23 PM PDT
SiGMA is turning up in force for the upcoming G2E Asia, which will be held on the 15th to the 17th of May, at the Venetian Macao in Macau, China.
The 12th edition of the Global Gaming Expo is set to host its largest presence ever, featuring an exclusive focus on the latest global trends in the Asian gaming-entertainment industry. The expo is a renowned industry veteran when it comes to providing a trade platform for professionals to build solid business connections. Visitors can source the latest products, technologies, and services the marketplace has to offer.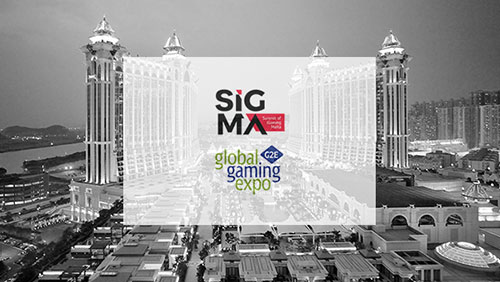 Key segments will include: Digital Content & Technology, which will showcase online game development and technology providers, Integrated Resort Technology & Business Solutions, a display of some of the latest IR products and services, and a first for Asia – The Parts and Components Pavilion, a trade platform which will exhibit components of the electronic gaming machine manufacturing industry.
The three-day conference program will feature a tantalising line-up of prestigious industry leaders, who will present a variety of panel discussions on some of the latest trends and challenges the region is facing. The Asian Markets Forum will feature two panels focusing on Asia North and Asia South – hotly anticipated topics include digital content and technology, the futures of gaming and integrated resorts.
Booked to deliver keynote addresses, is chairman and chief executive officer of Melco Resorts & Entertainment Limited, Mr. Lawrence Ho, and director of the Gaming Inspection and Coordination Bureau of Macau SAR Government, Mr. Paulo Martins.
G2E Asia is presented by the American Gaming Association and organised by Reed Exhibitions. Its 2017 edition recorded record-breaking attendance with nearly 13,000 visitors attending from over 80 different countries and regions.
Meet up with SiGMA at Stand 760. To set up a meeting with us, drop us an email on info@sigma.com.mt. We look forward to seeing you there.
The post SiGMA is exhibiting at G2E Asia 2018 appeared first on CalvinAyre.com.
You are subscribed to email updates from CalvinAyre.com.
To stop receiving these emails, you may unsubscribe now.
Email delivery powered by Google
Google, 1600 Amphitheatre Parkway, Mountain View, CA 94043, United States