---
Woman Carves Magical 'Little Free Library' Out Of 110-Year-Old Tree
Posted: 14 Jan 2019 07:37 AM PST
This is possibly the most inviting 'Little Free Library' of all time
There's been a number of Free Little Libraries showing up around towns and communities all over the world the past few years — but this one you really have to see to fully appreciate.
Obviously for any library, it's not what's on the outside that matters most. But this particular book-borrowing haven looks like something out of a magical fairytale land.
Creator Sharalee Armitage Howard, a librarian and artist from Coeur d'Alene, Idaho turned a dying 110-year-old cottonwood tree outside her home into the most perfect mini library. "Someone willing to take the time to give new life to a stump would never cut down a healthy tree to do it," Howard told Bored Panda. "It was dropping HUGE branches for years onto the sidewalk and street (even without windy weather). We were really worried about someone getting hurt. One finally hit our son's car."
And so, her Free Little Library was born.
"Thanks so much for all of the wonderful feedback about our little free library! It's awesome to know that there are so many people out there that appreciate how art (in any form) quite simply, makes the world a cooler place to live in," Howard wrote on Facebook next to pictures of her creation.
If you've not seen one before, nonprofit organization Little Free Library (which Howard is now officially a member) has inspired people from all over the world (88 countries, in fact) to keep a love of books alive and to inspire "a love of reading, building community, and sparking creativity by fostering neighborhood book exchanges around the world." By building little libraries on their property, the hope is to put more books in the hands of people who wouldn't necessarily have access otherwise. If you don't have the ability to fill your library with books, Little Free Library will donate books for you.
Howard's attention to detail is unmatched down to the molding, which is made up of little wooden classics affixed to the outside.
We have one of these in our neighborhood and it's impossible not to smile when you pass by. My kids love and appreciate the ability to walk right up and take a book of their choosing, read and return it, and add books to the collection when we're able. Not only does it teach them a love of books, it's also a powerful lesson in giving back.
Howard's idea is proof how much life something on its way out is able provide. Can we get one of these on every street corner, please?
The post Woman Carves Magical 'Little Free Library' Out Of 110-Year-Old Tree appeared first on Scary Mommy.
'Game Of Thrones' Has A New Teaser – And Finally A Release Date
Posted: 14 Jan 2019 07:01 AM PST
'Game of Thrones' released a new trailer — winter is finally coming
Get ready to return to Westeros one last time. The eighth and final season of Game of Thrones will premiere on April 14th, and there's a brand-new teaser that will make you start counting the days immediately.
Winter is already here, but now it's coming for real. Game of Thrones, which previously revealed a release month for the premiere of their final season, has now announced the actual day we get to start watching the beginning of the end. The new teaser that goes along with the big news will have chills going down your spine — time to reach for your Sansa-like wolf fur cape.
April 14. #ForTheThrone pic.twitter.com/Mzy22yxM6Z

— Game Of Thrones (@GameOfThrones) January 14, 2019
PHEW. Anyone else's heart racing in furious panic about what the future holds for the remaining Starks? The last jaw-dropping trailer focused on Daenerys.
Every battle.
Every betrayal.
Every risk.
Every fight.
Every sacrifice.
Every death.
All #ForTheThrone. pic.twitter.com/WReVt473SH

— Game Of Thrones (@GameOfThrones) November 13, 2018
But this one is all Starks — and it's dramatic AF.
"All of this horror that's come to my family, it's all because I couldn't love a motherless child," we hear the now-deceased Stark matriarch Catelyn say in voiceover. HOWEVAH — it's interesting to note that as she's saying this, it's Sansa in the shot and not Jon, the motherless child to which she's referring.
Speaking of Jon, it's his face we see first as he passes his mother Lyanna's statue in the Winterfell crypt as we hear her voice begging Ned, "You have to protect him." The feather in her hand hits the floor and please remember the significance of that feather — it's the one Robert Baratheon placed on her statue waaaaay back in the first season. We saw it again during Sansa and Little Finger's extremely creepy visit to the crypts in season five.
Basically, this feather holds plenty of meaning in Stark-Land and it looks like it falling to the floor means we're about to find out some big things. Well, Jon's about to find them out — we've known for some time who he really is.
There's a whole lot going on here including the fact that this is the first time since season one that Jon and Arya appear onscreen together and TBH, my heart can barely take it. Lots going on in this 90-second trailer, but the biggest punch it packs? The Starks kids happening upon statues of themselves at the end — which, IMO, means scary and perilous stuff ahead.
What can we expect from this final season, which will only have six episodes, according to its stars? As these trailers suggest, it's going to be a wild, intense, massively jaw dropping ride.
"It fucked me up," Emilia Clarke told Vanity Fair about Daenerys' final scene on the show. "Knowing that is going to be a lasting flavor in someone's mouth of what Daenerys is…"
We're officially on the edge of our seats (slash thrones). Kit Harrington told The Huffington Post that fans can expect a whole lot of boundary pushing in season eight – which really says a lot given the amount of boundary pushing that has already happened.
"You have to live up to the hype that's surrounded the show and the worst thing would be to end without really pushing and trying new things," he explained. "Even if it's a failure, at least trying to go out with a bang."
That means that there will be a whole lot of blood and death and the destruction of all your emotional stability. "Everyone is coming together to fight the impending doom," Sophie Turned teased to Gold Derby. "There's a lot of tension between these little groups, battling for what they think is right. It's Game of Thrones, so it's going to be bloodier and more death and more emotionally torturous than all the years before."
Just wake us on April 14th.
The post 'Game Of Thrones' Has A New Teaser – And Finally A Release Date appeared first on Scary Mommy.
Superfood For Your Tiny Human Delivered? YES, PLEASE
Posted: 14 Jan 2019 05:30 AM PST
Having a baby is a full-time job. They explore constantly, rarely sleep through the night, and for some reason, are always crawling toward the most dangerous objects in the house.
When my baby was ready to start eating solids, I wanted to get it RIGHT. So I began researching how to make my own baby food. But with literally millions of sites full of conflicting info, I had no idea what to do. No, Janet, no one wants your tater tot casserole purée.
Plus, time is my most precious resource as a mom, and hitting a million stores to get all the right fresh, organic ingredients wasn't going to happen if I also wanted showers and books and This Is Us in my life. OK, I mean dry shampoo and half an episode while the baby naps, but STILL. I didn't want to spend all day cooking the food either.
I had resigned myself to just using the highest quality jarred food I could find when I learned about Raised Real who does all the work prepping quality, organically sourced, plant-based baby and toddler food and delivers it. Bonus? It's ready to serve in minutes too. Now I have more time to focus on what matters most: hanging out with my kid…and the occasional Netflix binge.
Arrives Like Magic
Every two weeks, I get a package containing baby and toddler meals that all sound like something I'd order at my fave vegan restaurant. Here's what a sample menu might look like:
– Peas + Zucchini with hemp hearts, basil, and avocado oil
– Chickpeas + Tahini with cauliflower and turmeric
– Broccoli + Green Beans with chickpeas, flaxseed, and avocado oil
– Spinach + Banana with quinoa, chia, and coconut butter
– Beet + Sweet Potato with date, cinnamon, and coconut butter
Organically Delightful
Every single meal is 100% organically sourced and is flash frozen to preserve all the nutritional value of the food. The packets are designed for easy freezer storage and are 100% BPA free. All for less than 8 grams of sugar per serving. So you can have one less thing to feel mom guilt about.
Stupid Easy to Cook
The idea of buying vast amounts of produce and then chopping, peeling, and cooking it for baby food just sounded exhausting, and thanks to my baby-derived sleep-deprived state, downright DANGEROUS. Raised Real meals can be dumped into a saucepan and steamed, or popped into a microwave safe bowl and nuked until ready. Then just dump in blender or mash with a fork and BOOM.
Yummy Recipes With a Purpose
The ingredient combos don't just sound fancy — mixing those foods in certain ways boosts their nutritional benefits. Raised Real makes meals that are balanced for digestion, muscle, and bone health. The recipe cards included with the meals break it all down for you.
Perfect for Every Stage
Something else I love, almost as much as not having to harvest the food myself, is that their meals are flexible. It's all about purees right now. But with Raised Real, you can change how it's served as your baby grows. I'll switch to mashing soon, and since the food arrives whole, it's super easy to do that — and later it will be a snap to offer it as finger food.
Spice Spice Baby
The variety of spices in Raised Real recipes help train your baby's palate. In other words, so your baby won't grow up and hate everything that isn't a chicken nugget. But more importantly, these spices help to boost your baby's immune system and fight inflammation.
100% Plant Based and No Big 8 Allergens
Raised Real recipes are completely plant-based and free of the main eight allergens (milk, eggs, fish, shellfish, tree nuts, peanuts, wheat, and soy). Their Real Hotline is fab, too, especially since it's via text because talking on the phone sucks even when you don't have a baby.
What's not to love about getting delicious baby food that is ready in minutes sent right to my house? Um, hey Raised Real, are you going to start an adult line soon? Because I LIVE if that happens.
Until then, I'll keep subscribing to Raised Real because I love knowing my kid is getting the best food possible. And I love not having to grow and sustain my own organic garden to make it happen. It also makes a great baby shower gift for new moms who will soon realize that extra time and sleeping through the night are luxuries for people without kids.
Raised Real is committed to providing your baby and toddler with the freshest and healthiest food sourced from organic and sustainable farms. Two weeks worth of food is $95, so only $4.75 per meal!
This post is sponsored by Raised Real.
The post Superfood For Your Tiny Human Delivered? YES, PLEASE appeared first on Scary Mommy.
What It's Like When My Kids Are At Their Dad's House
Posted: 13 Jan 2019 06:00 PM PST
I walk through the front door and excitedly confront the mess before me. I've spent the past few days awaiting this moment: the moment I can finally catch up on life. The laundry piles are high, the dishwasher is full of clean dishes to put away and the sink is overflowing with dirty ones. There are bathrooms to be cleaned, beds to be made, and a refrigerator that needs to be replenished. I let out a huge sigh of relief — my home will soon be clean again.
Kids, two homes, and a 50-50 parenting split present me with five, consecutive, childfree nights: uninterrupted showers, a bathroom and a bed entirely my own, and sleep — hours upon hours of deep, peaceful sleep. Balance is built into my life via court-order. Some people say this is one of the perks of divorce. In theory, yes. But underneath it's not so rosy.
I stop to survey the mess, I'm suddenly overwhelmed. Instead of rejoicing in my time alone, my thoughts are consumed with regret. I glance at the pile of clothes at the bottom of the stairs, and I hear my impatient voice from the day before: "Hurry up, I've asked you seven times to get your soccer uniform on! We are going to be late!"
I catch sight of the dirty dishes on the kitchen table and I hear myself again, "Why did you ask me to make scrambled eggs if you were not going to touch them?" I look at the messy countertops in the bathroom and remember my daughter asking me for help with her hair. "I will be right there," I said. But I never was.
Why didn't I just drop everything and put her hair in a neat, bump-free, high ponytail? How many seconds would that have actually taken? And why can I only see this now? When we're together, me and the kids, time is always running out. As is my patience. And then I start to count down the hours to when they'll be at their dad's and I can get caught up.
But then they are there. I am here. Alone. And suddenly, I want them to be here with me, now and forever. I want a do-over. I want to make eggs, pancakes and bacon. I want to take the time to do fancy braids, and be late to the damn soccer game. I want to be the mom my kids deserve—the calm, loving, one-volume-and-it's-a-quiet-one mom. I look around and I see a mess, but I feel a mess, too. Why don't I cherish my time with them and let everything else go? Why don't I remember this feeling from last time?
It's been six years. I would have thought I'd have the hang of this by now. With compassion and logic and a grown-up perspective, I've told my kids, many times, how they'll get used to being at mom's, then dad's. Two homes can be a good thing. It will become routine. Yet as I stare at the emptiness around me, I struggle to believe my own words. Regret and guilt eat at me. Logic disappears. Are they happily playing? Do they miss me? Is Dad's house fun? Is it more fun than mine?
I want a do-over because 50 percent is never enough time, and I want every moment of that 50 percent to be perfect. But I'm not perfect. And this mess holds our story, our memories, my sadness and my love. The hat on the floor that came flying off of my daughter's head during our late-night dance party. The dirty bowl we used to make homemade chocolate chip cookies sits in the kitchen sink. The almost finished Monopoly game when we missed bedtimes.
Sometimes I will do better, others time I will fall short. Next time, I will tie that braid. But for now, I need to straighten up the mess because before I know it they will run through the front door and jump excitedly into my arms with stories to match the mess left at their dad's.
The post What It's Like When My Kids Are At Their Dad's House appeared first on Scary Mommy.
33 Things I've Learned In 33 Years
Posted: 13 Jan 2019 06:00 PM PST
1. The only things you'll regret in life are the chances you didn't take and the experiences you missed. If I could go back in time, I'd tell my shy high school self to go to that prom, with or without a date.
2. You're not an adult at 18 just because the government says so. In fact, at 33-years-old, I'm still learning life hacks and "adulting" skills every day.
3. Parents can make better grandparents than parents. Better may not be the right word, but mine are so much more involved with my daughter (who they've watched while my husband and I are at work since she was an infant) than they were with my siblings and me. (Purely based on the fact that they worked then and are retired now).
4. You don't need to please everyone. In fact, it's impossible to, and really, I don't give AF.
5. Mean girls don't end in high school, nor do cliques. They've simply swapped their Abercrombie and passing notes for Lularoe and group text chains.
6. Toxic people gravitate toward genuine ones and have a knack for sucking them dry of all their time and energy. Choose your friends wisely, and have strong radar to fend off "frenemies."
7. You can have bad days and still be a good mom. The mommy meltdown that ensued when I realized my stepdaughter had tied my 3-year-old's braids into her hair rather than using a ponytail to hold the ends (insert horrified face) doesn't mean I'm a terrible mom.
8. Your first career may not be what you retire doing. I started as a journalist and am now a teacher. Blogging on the side is a nice balance for me, because I still get to write.
9. Pipe dreams are useless. Go after what you want, and take it! That job transfer, the leap of faith into a new relationship, or whatever else it may be.
10. It's okay to place people in zones. For me, I have a I small group of people whom I love and several others in the warm and fuzzy area, but most people outside of my circle are a blur.
11. Choose mentors wisely. It took me awhile to realize that not every superior at work is necessarily a marigold; there are a lot of walnut trees. I have one hell of a rockstar now, and she knows who she is (hope you're reading this!).
12. Relationships change over time. People I used to think of as ride or dies aren't even in my phone contacts anymore. Friends can simply outgrow each other.
13. Blood doesn't mean you're part of my family. I haven't seen anyone on my Dad's side since I was 9, and my world has kept on spinning without them. Even on my mom's side, there are a handful of relatives I'd rather not acknowledge as family. Sorry, not sorry.
14. Although I know a few exceptions, most people's paths to marriage and family aren't forged with their high school sweethearts. There are relationships in between, maybe even marriages or other children, and that's ok. Life is messy.
15. Choose a partner who complements you. My husband and I are complete opposites in so many ways, and I think that's why we work.
16. Parenting will throw you curveballs no matter how many books you read pre-kids. No personal anecdotes needed here. You know I'm right.
17. To the previous point, throw away any preconceived notions on how you "won't do that" when you have kids, as you observe other parents. My kid has more screen time than she should and is spoiled AF (to the point where her playroom looks like an episode of Hoarders: Toddler Edition).
18. Own your flaws. When someone asks me why I'm red and sweaty (I have rosacea flare ups and hypohidrosis of the face), I just tell them. Verbalizing it helps, believe it or not.
19. Your siblings might be your best friends (if you're lucky enough to have ones as amazing as mine). It's a bond that, if formed correctly, survives anything. They're your forever, unconditional ride or dies.
20. Speak up for yourself and never be someone's doormat. I used to be such a people pleaser, but now I have a "take me or leave me" mentality.
21. Don't be afraid to be completely honest with your kids. Whether they overhear an argument between you and your spouse and you're reassuring them it's been worked out, or you're pulling from past experience to help them through a problem.
22. Take your children on adventures. Instead of buying another doll that's going to collect dust with the rest, buy her tickets to see a play. It's a memory she'll cherish forever.
23. Know when to keep your mouth shut. I know this goes against at least one of my previous rules, but there are grey areas; it's not always black and white. Essentially, pick your battles.
24. If you have curly hair, never trust even the priciest salon stylist when she says your hair can be straightened despite the humidity outside. You'll look like the offspring of Weird Al and Frankenstein's bride. It's not pretty.
25. Find an activity you love and stick with it. I was on a Bikram Yoga kick for years but haven't been back since my daughter was born, and I regret it. Note to self: look into classes.
26. It's okay to leave the house without makeup and with your hair in a messy bun. Who cares? I literally wear makeup and put effort into my hair about 5 times a year and that's for family pictures and the occasional date night with my hubby.
27. Always carry emergency flip flops in your car during the appropriate seasons. For $2 a piece, why not stock up on those bad boys? We all know how easily they break, and I've been stranded more than once sans shoes.
28. Teach your children to be includers even if it's not popular opinion. It will make them better people, trust me.
29. Read the news. I know, it can be stressful and doesn't always make for the best conversation topics depending on individual viewpoints, but you need to be informed on what's happening in the world around you.
30. Per the last point, you might want to avoid discussing politics at work. Boy, oh boy, does that stir the pot.
31. Take as many pictures as you can. No matter what you look like in them or what you're doing, your children will cherish those memories forever.
32. Tuck your children in at night. It's a scary world out there. and every day should end with that security and love.
33. It takes a village.
The post 33 Things I've Learned In 33 Years appeared first on Scary Mommy.
Here's The Problem With Those Apps That Make Teens Return Parents' Calls
Posted: 13 Jan 2019 06:00 PM PST
Recently, an article about a controversial app that allowed a parent to control a teen's cell phone remotely was making the rounds again in my news feed. The "Ignore No More" app was designed in 2014 by Houston mom Sharon Standifird and allowed parents to remotely disable a cell phone if their teen hadn't returned their call or text in a timely manner.
"If your children ignore your repeated calls and text messages to reach them, you simply lock their phones until they call you back," said the description of the app. "When you lock your child's phone with Ignore No More your child has only two options – he or she can call you back, or call for an emergency responder. No calls to friends, no text, no games, notta' until they call you back. When they do, you can unlock their phone if you choose to do so."
In a 2014 interview with Forbes magazine, Standifird reported that the app was working in her home and that her kids were, in fact, calling and texting her back more quickly than they had been before using Ignore No More. Well, of course, Standifird's kids were going to respond to her app. She made tracking her kids down by any means possible into a thriving business but, who am I to judge? Good on her for finding a niche market and running with it. I guess?
What appalled me more than the app itself, and we'll get to that in a minute, was the number of parents who were excitedly "thumbs upping" the app and related articles on various Facebook pages and websites. A resounding cry of "Love it!" came from four corners of the country and parents far and wide were, five years after the creation of this app, discussing how much they loved the notion that they could control when their kids returned phone calls home.
Fortunately, (or unfortunately, depending on where you stand on the issue) the Ignore No More app is no longer available on iTunes. However, much to the excitement of many, a more updated version called ReplyASAP, created by UK dad Nick Herbert in 2017, is available in the Google Play Store.
Are you kidding me, parents?
I'm seriously asking here: are we really in a place where we want to micromanage when our kids call home?
Our lives don't revolve enough around instant gratification that we have to install an app on our phones that will make our kids come running at our literal beck and call?
On his website, Herbert states, "There are times that I need to get a message to him and he has no way of knowing that the call or text he ignores / doesn't see is important or not, and I have no way of knowing if he has seen it (and I mean really seen it and not just moved it so he can get on with his game)." Herbert goes on to explain that he created the app to solve a communication problem between him and his son and that he hopes that other parents will be able to get in touch with their teens in a timelier manner by using his app.
Uhm, parents?
If you've called your teen so frequently that they tune out your name on the cell phone screen, it's you who has the problem, not them.
If you are texting your kid so frequently that they can't be bothered to answer, perhaps you need to reevaluate how often you are one sided texting with your teens.
And yes, I get it: an unanswered phone call, email or text can be really worrisome, especially when you are impatiently waiting for information or you have a teen who drives. However, most of us can remember a time when we left our houses without mini computers glued to our hands and we survived having to wait a few hours to find out necessary information, right?
When I discussed these apps with my 15-year-old son, I started by asking him a simply, "Why do you answer the phone when I call you?" And, his answer was unsurprising. "Well, because I know that when you call, it's important. You aren't crying wolf and you aren't calling me to yell at me because I didn't put my laundry away."
He went on to tell me that he appreciated that we have found a way to mutually connect on social media and via cell phone that doesn't make him feel like I'm hounding him all the time.
Here's the thing, parents: your teen will answer the phone when he or she knows it's important or, brace yourselves, when they actually have time to squeeze in a phone call or a text to you while they are studying for finals. And if it's a constant problem, maybe the solution isn't an app but the need to teach teens about responsible (and respectful) cell phone use.
To the parents who are fans of this app, I have to ask: did your parents chase you down in 1993 for not answering the dorm phone that rang constantly? Did your parents get in the car and drive up to your campus to find out why they had to leave a message on your answering machine for the third day in a row?
No, they most certainly did not.
In fact, they did what parents did back then: they waited for the eventual moment when you picked up the phone to check in. Sure, your mother made you feel guilty that it took five days to call her but she was glad to hear your voice and all was well. And, guess what? Everyone survived. And you will, too, even if your teen hasn't instantaneously texted to tell you that his Chemistry exam went well.
Parents, please take a step back and realize that an app isn't going to make your teen talk to you. Realize that communicating with your teen means regularly checking in face to face, discussing needs versus wants on social media and setting ground rules that work for both sides. Consider creating a "safety phrase" that you text to your kid so that they know you mean business but don't embarrass them by shutting down their phone when they don't call you fast enough. Can you imagine how mortified you'd have been in your first job interview if the secretary interrupted to tell the interviewer that your mother was on the phone?
Relax, take a deep breath and realize that your kids will call home eventually. Most likely, they'll need money but that's beside the point.
The post Here's The Problem With Those Apps That Make Teens Return Parents' Calls appeared first on Scary Mommy.
Woman Caught Drinking Wine From Pringles Can, Riding Around In Electric Cart
Posted: 13 Jan 2019 09:54 AM PST
We're not saying we condone riding around a parking lot while drinking from a chip can, we're just saying it doesn't sound like the worst thing
A woman was banned from a Texas Walmart after she was caught reportedly drinking wine from a Pringles can while riding around the parking lot in an electric shopping cart.
Not all heroes wear capes, folks. And the entire internet agrees.
The person who called the police said the woman had been riding around the store's parking lot since 6:30 a.m. Police showed up after 9:00 a.m. Hey, it's five o'clock somewhere, amiright?
There's no information being reported on the woman's mental condition. If she's struggling, she deserves all the empathy in the world just like anyone else. But the internet is choosing to see this as more of a "let's celebrate this hero who was just living her life" attitude about the whole story, and honestly — we can get behind that.
Some people wanted to celebrate her environmental awareness.
Can we give her props for recycling the can and having a low carbon footprint with her cart? https://t.co/iJUmNeA5go

— Steve Marmel (@Marmel) January 13, 2019
Most people feel like this woman should be receiving the applause she deserves.
This is badass on so many levels:
-Walmart
-6:30am
-Drinking wine out of a Pringles can
-Riding around on an electric cart
-Permanently Banned from store

Missing from article…BUT WHAT FLAVOR WERE THE PRINGLES?!?!https://t.co/3obOFPiRS2

— Jessica Maybe (@JessicaRoyce101) January 13, 2019
Once again I'm being attacked for presenting new ideas https://t.co/9YPJdRBmiL

— Ashley C. Ford (@iSmashFizzle) January 13, 2019
There was no need to get the police involved. I was minding my own business and living my best life. https://t.co/RUxF5PV15z

— Charlotte Clymer (@cmclymer) January 13, 2019
Drinking wine from a Pringles can should not be a crime. https://t.co/BEmV2fd7bW

— Clem Fandango (@102Jackass) January 13, 2019
If she truly was drinking and driving (…scooting?) around the parking lot, then yes, it's absolutely a safety issue and she should probably be escorted home to drink from her Pringles can in peace.
Though not everyone sees it that way.
And the problem is??? https://t.co/FMkGfsjgxX

— Kathy Griffin (@kathygriffin) January 13, 2019
Single and ready to Pringle https://t.co/wbrs1JoOz4

— Josh Mankiewicz (@JoshMankiewicz) January 13, 2019
If we don't want people to drink wine from Pringles cans, maybe they shouldn't be the perfect size. https://t.co/PotUEJEQPX

— Kashana (@kashanacauley) January 13, 2019
if this lady turned pringles into wine she is greater than jesus https://t.co/sHk0VHSdQV

— m i t h (@ManInTheHoody) January 13, 2019
Basically, many of us can relate. Even if we can't, in good faith, condone it.
I'm not saying it's right, but I understand it https://t.co/1qqJCK0rnW

— The Dad (@thedad) January 13, 2019
The woman was apprehended by police at a nearby restaurant, where she was informed she was permanently banned from the Walmart in question.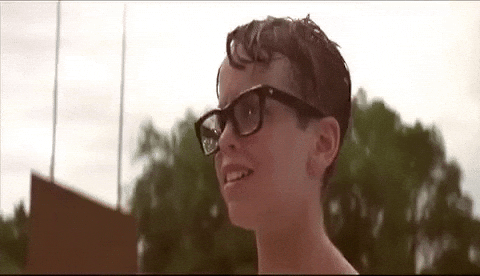 The post Woman Caught Drinking Wine From Pringles Can, Riding Around In Electric Cart appeared first on Scary Mommy.
Domestic Violence Shelters Forced To Cut Services During Government Shutdown
Posted: 13 Jan 2019 09:46 AM PST
Domestic violence shelters are being forced to cut down on services because of government shutdown
The government shutdown has turned into the longest in United States history, with zero end in sight. We're already seeing the heartbreaking effects this is having on Americans across the country, including significant cutbacks at domestic violence shelters, which rely largely on federal funds for support.
Over in West Memphis, Cassie Rutledge, executive director at Families in Transition, is concerned that cutbacks at the shelter will force vulnerable residents to return to their abusers ("We will see an increase of death-related events due to abuse," she told Fox13). In Colorado, workers in shelters are buying supplies on their own dime. Some state programs are "freezing buying supplies," including food for residents, according to Politico.
And staffers at Raphael House, a shelter in Portland, are currently bracing for impact.
"We connect survivors with a variety of critical services and systems, including those that provide food stamps, legal and immigration assistance, housing, et cetera," programs and services director Emmy Ritter told Portland Mercury. "This is a complex situation, and it's not yet clear how each will be affected."
"I feel hurt, hurt, hurt," one woman told HuffPost. "I'm already starting out with absolutely nothing. I don't know what is going to happen now." https://t.co/QqF0znsFp9

— Melissa Jeltsen (@quasimado) January 12, 2019
It's one gut-wrenching story after the other.
Katie Spriggs, executive director of the Eastern Panhandle Empowerment Center, told The Huffington Post that her agency can no longer offer financial support to clients. This is a huge, huge problem because most of the shelters' potential clients are living in poverty, which forces them to stay in violent situations.
"People will call and say 'I would love to come in, but I have no way to get to work on Monday, or no way to get my kids to school," Spriggs said. "We used to tell them not to worry because we could alleviate some of that financial burden. But now we can't because we don't have any money."
The Huffington Post also spoke to Lisa, a resident at Eastern Panhandle Empowerment Center, who explained how the shutdown has already had an impact on her life. Hot meals are no longer served. She's not able to buy her prescriptions at CVS. Also, she suffers from a traumatic brain injury and the shelter can no longer afford to pay for her transportation to the doctor.
"You can feel the stress in the air," she said. "We try to work as a family, they are a lot of very wonderful women here, but it is hard right now."
Anne Falla, executive director of the Henderson House in Oregon, is desperately trying to figure out how to ration the money they have left. She considered putting her donations coordinator on unpaid leave, but then they won't be able to collect jackets for their clients during the winter. It's a helpless situation all around if the government continues the shutdown.
"It's really hard to think about where to trim the fat," Falla told Portland Mercury, "because there's no fat to trim."
The post Domestic Violence Shelters Forced To Cut Services During Government Shutdown appeared first on Scary Mommy.
You are subscribed to email updates from Scary Mommy.
To stop receiving these emails, you may unsubscribe now.
Email delivery powered by Google
Google, 1600 Amphitheatre Parkway, Mountain View, CA 94043, United States